I love this time of year! The buildup to Thanksgiving is always amazing, so many festive parties to attend and all the pretty Fall colors are in full force. Friendsgiving celebrations are always so fun, it's the perfect time to throw a party with your nearest and dearest, plus you celebrate friendship! What's better than that?!
This year I decided to go all out with color and bring in all those Autumn tones that we love so much. The richness and vibrance of this shoot are just so amazing and I'm so excited to share it with you today! Keep scrolling to see the beautiful photos captured by Gillian Le Brun Photography.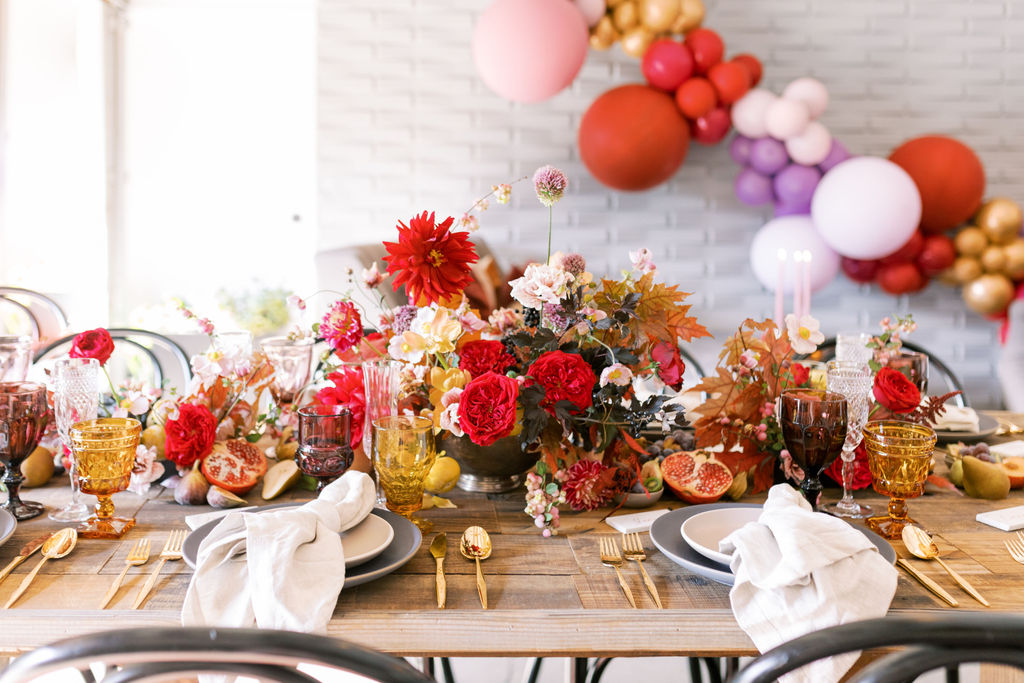 We held this event at Benchmark Restaurant in Santa Ana, they are owned by our friends at Colette's Catering. I love this restaurant for its delicious food, great service, and beautiful outdoor patio. But they also have this amazing private dinner party space, which is perfect for hosting any smaller event like a bridal or baby shower, birthday party, or anything really!
The open air space has just enough room to host about 40 guests and the possibilities are endless as to what you can do with it. For this we had our friends at Sweet Salvage Rentals bring one long dinner table, a bar, and a lounge! What more do you need?! Oh! their delicious food, more on that later…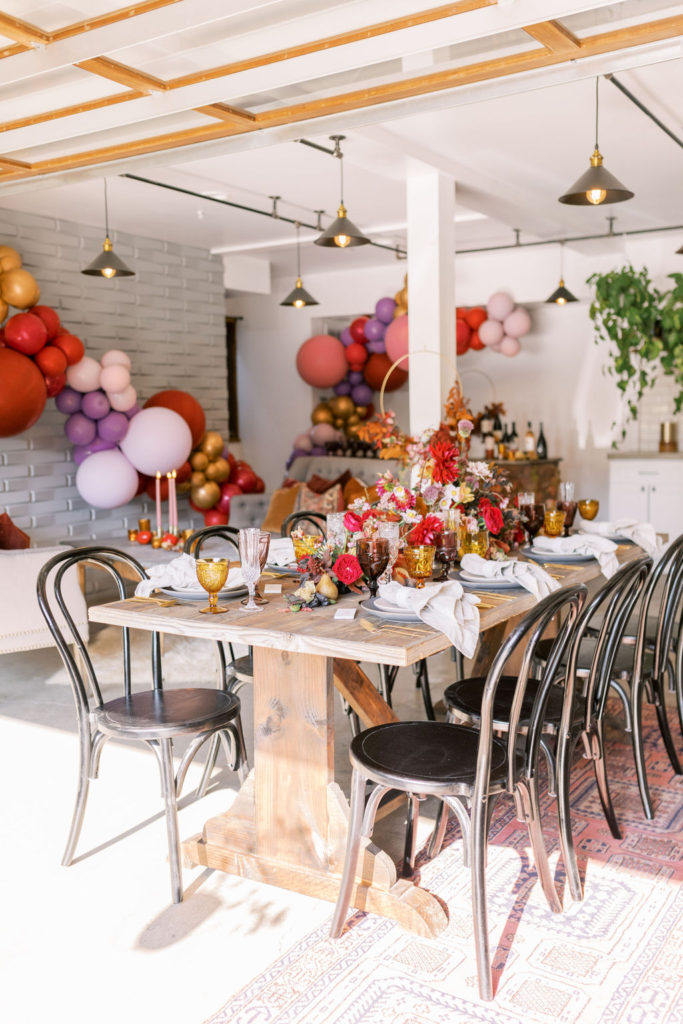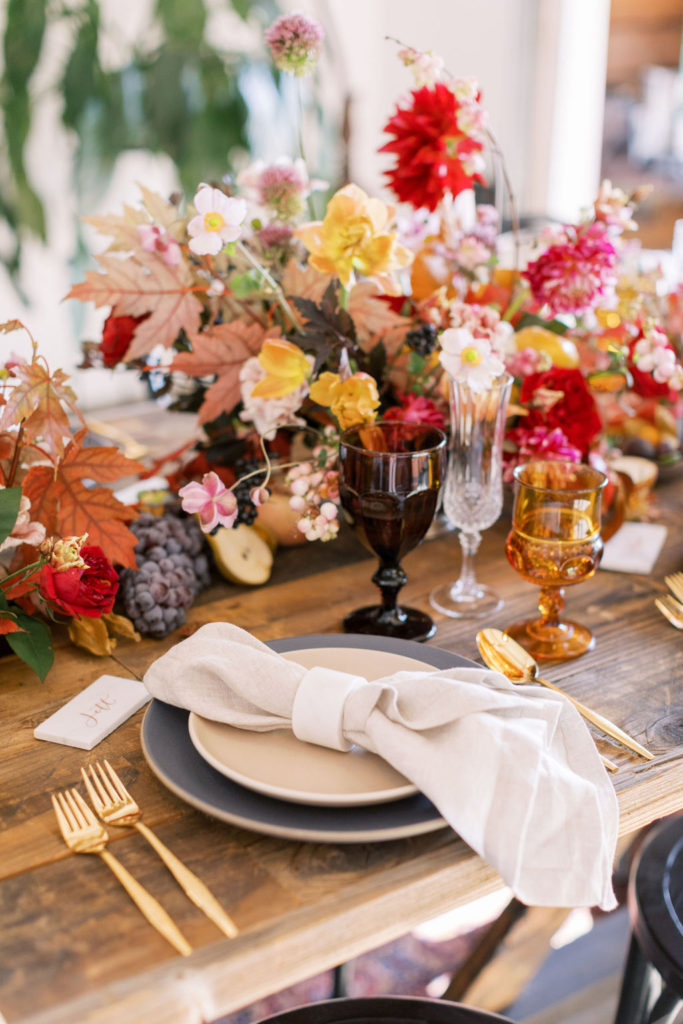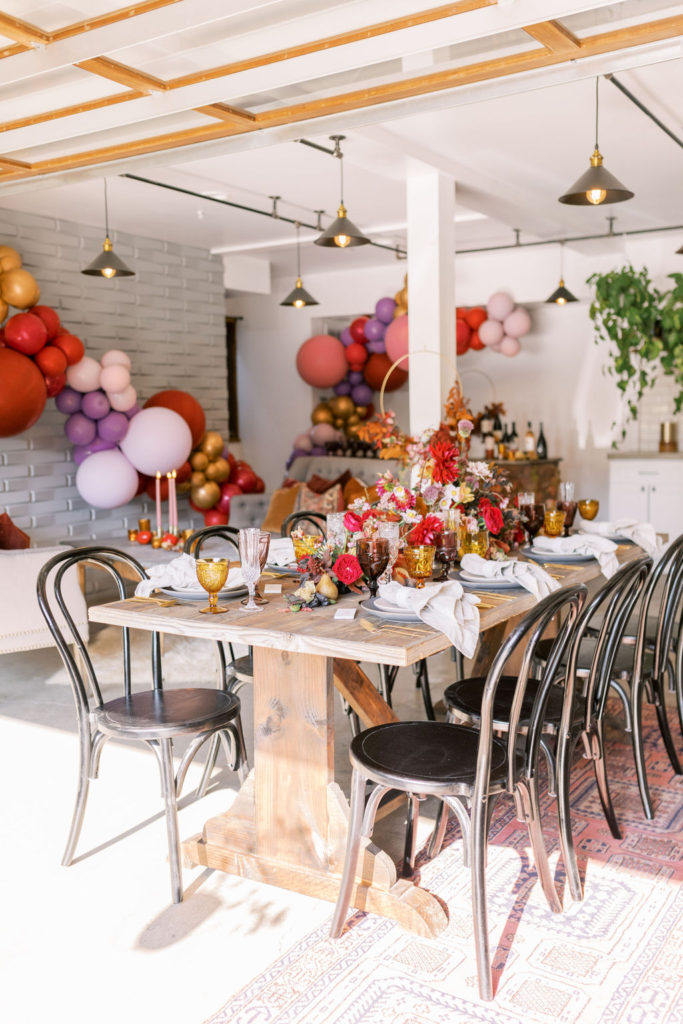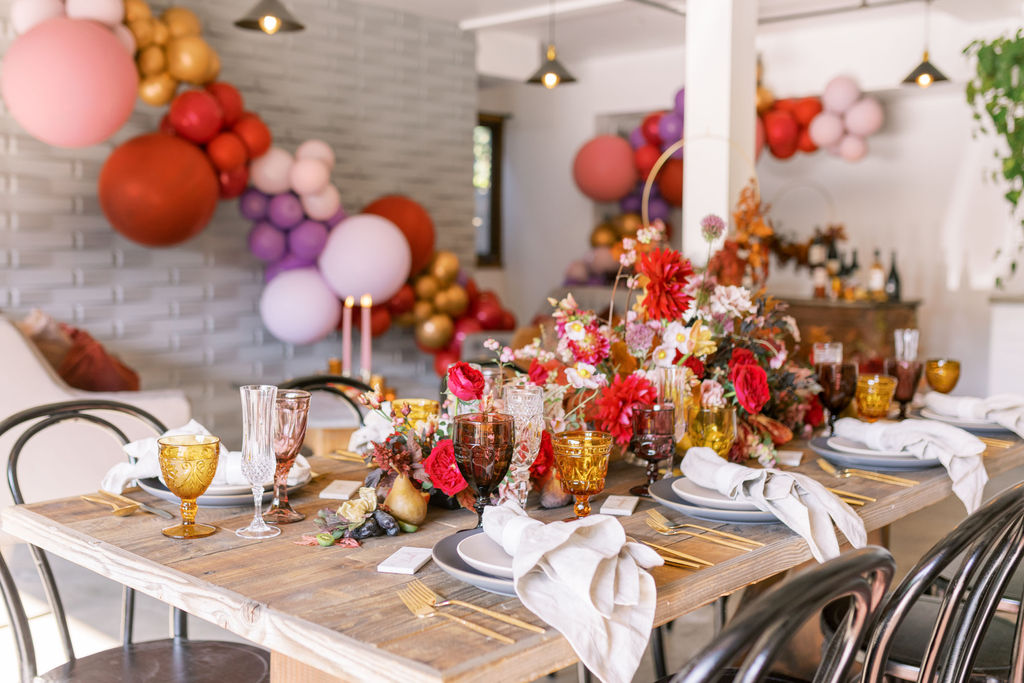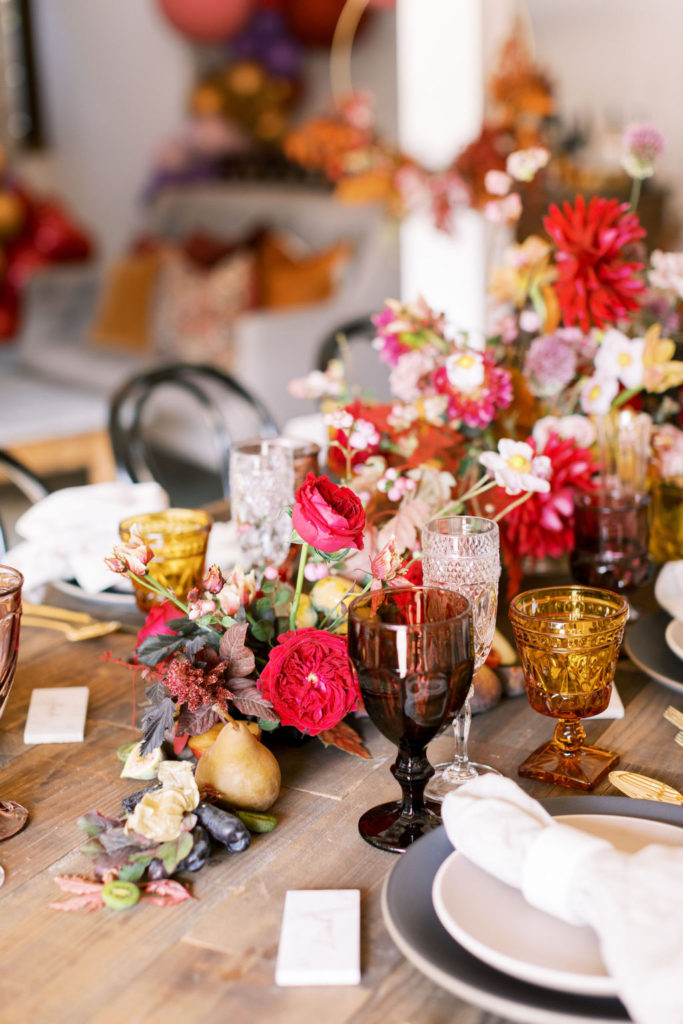 The table was set with Cherished Rentals beautiful collection; our favorite heath ware plates, gold flatware, and Autumn toned glassware. The amazing flower arrangements are by Earth & Grace Co. She took the colors and brought them to the next level! I love, love, love these arrangements. We added Fall fruits and place cards by Proper Letter to finish it off!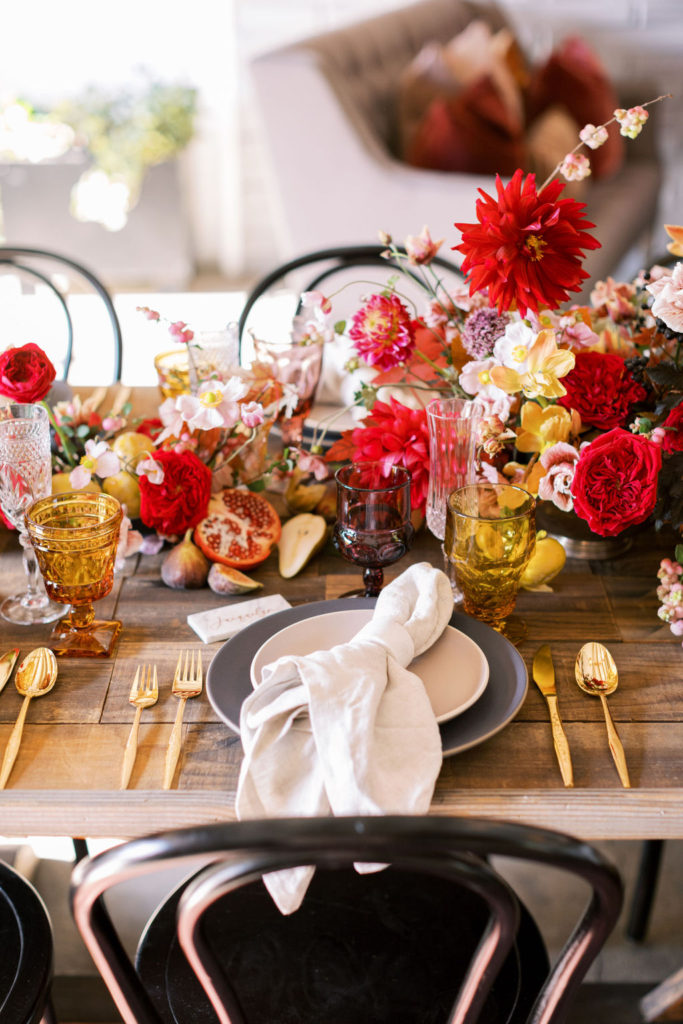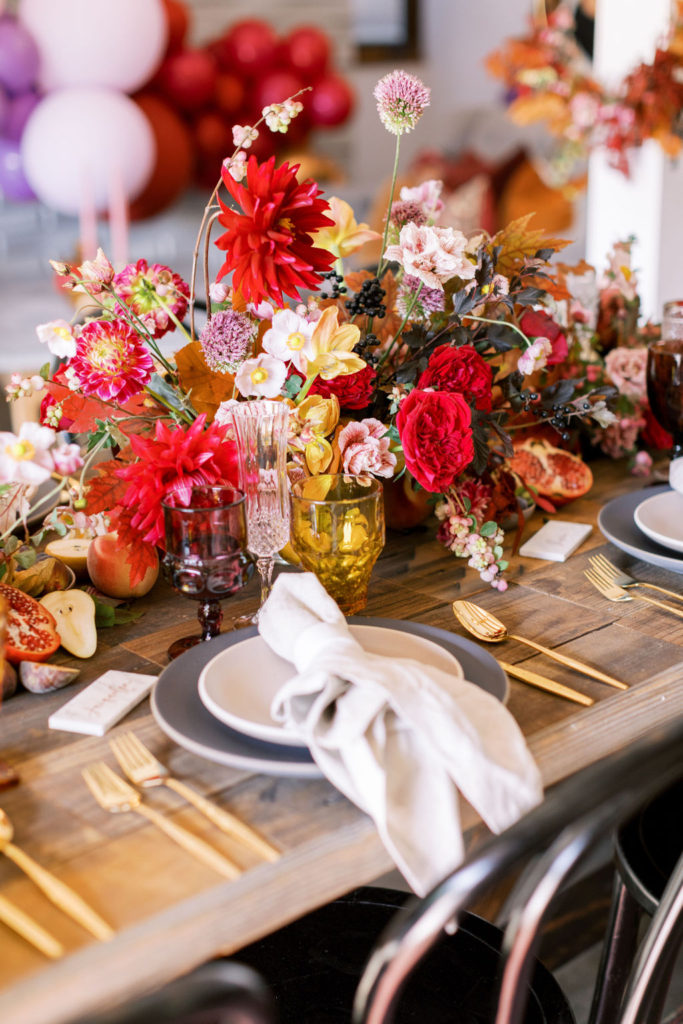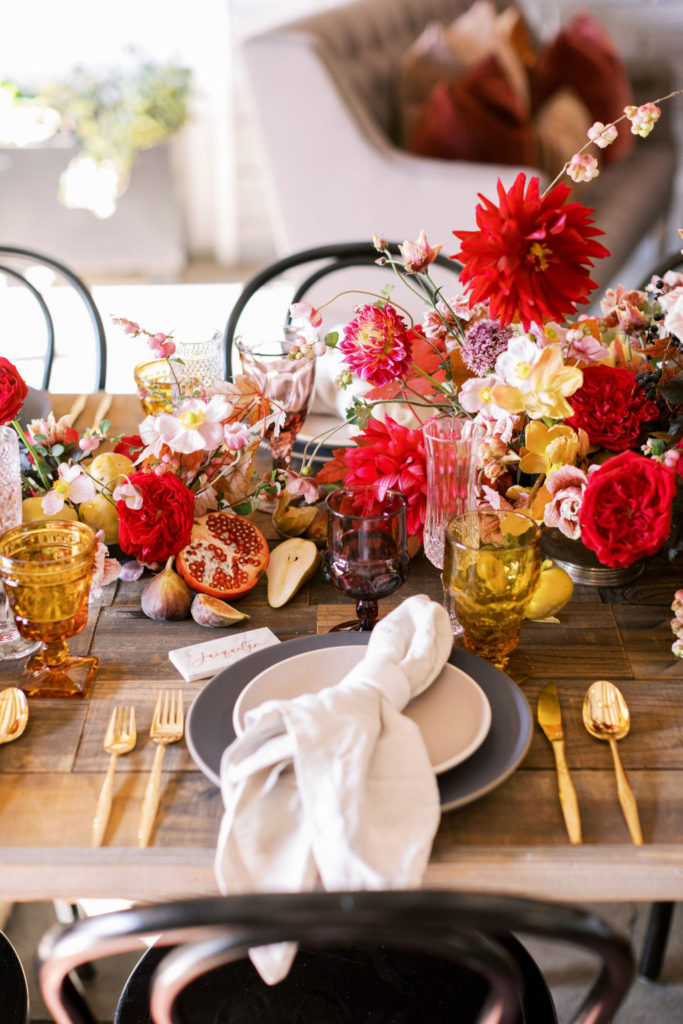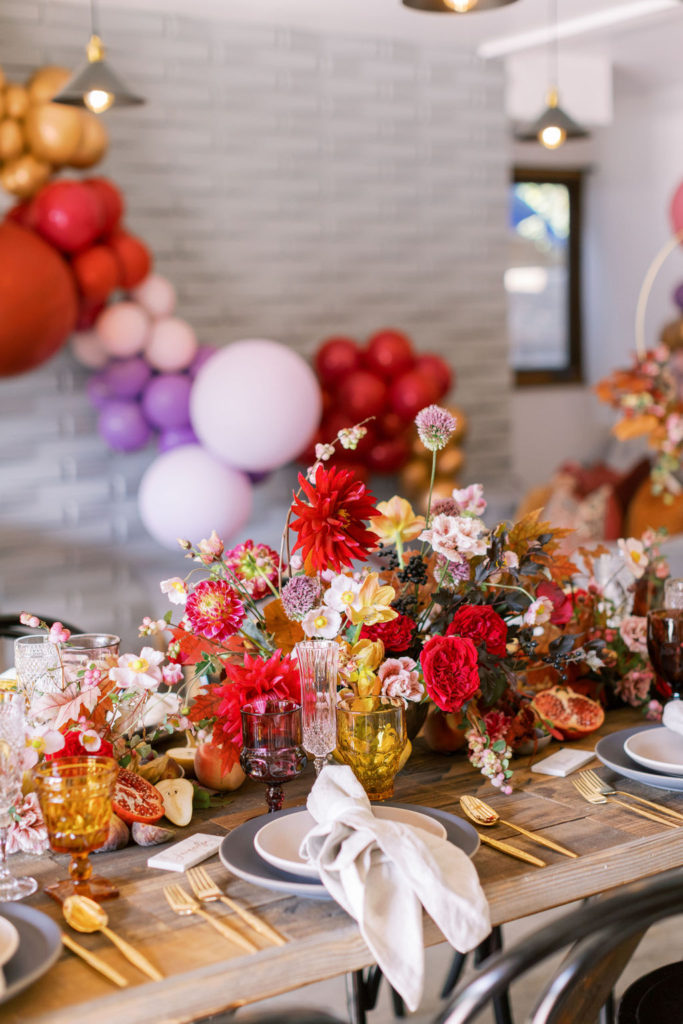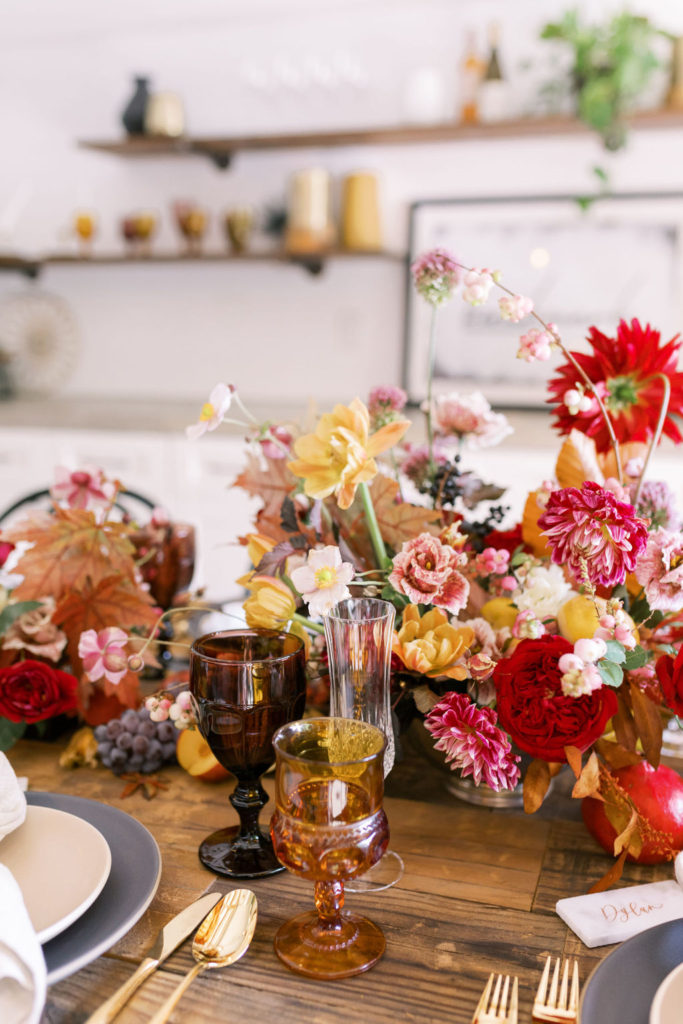 I can't get enough of this situation right here! The colors, the setting, it's just all so good!!! I love it all and would basically faint if I walked up to a table this pretty!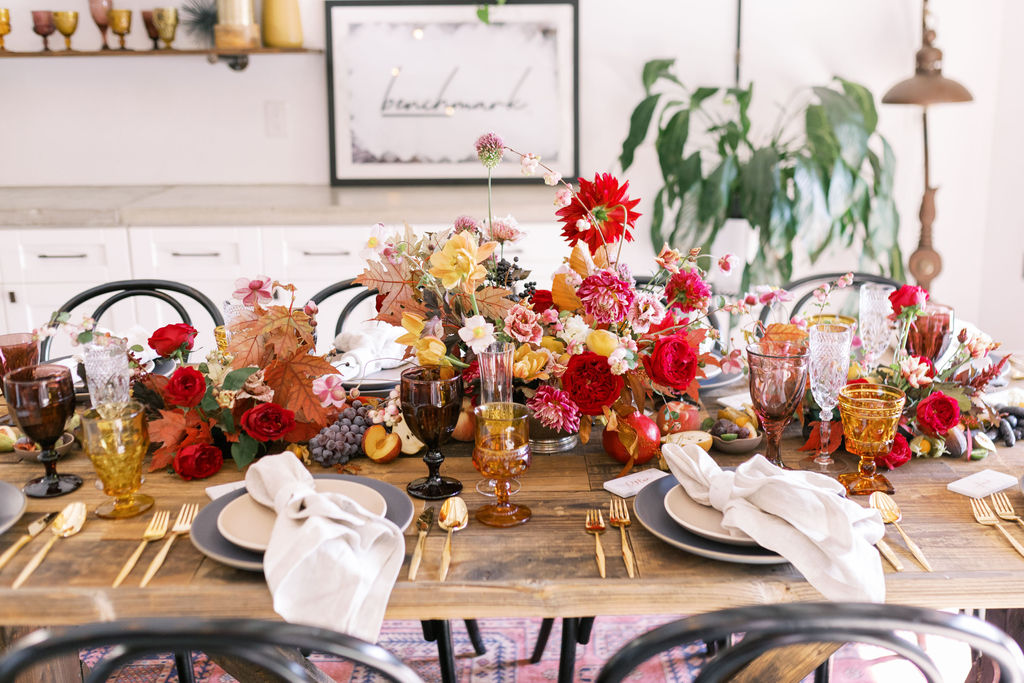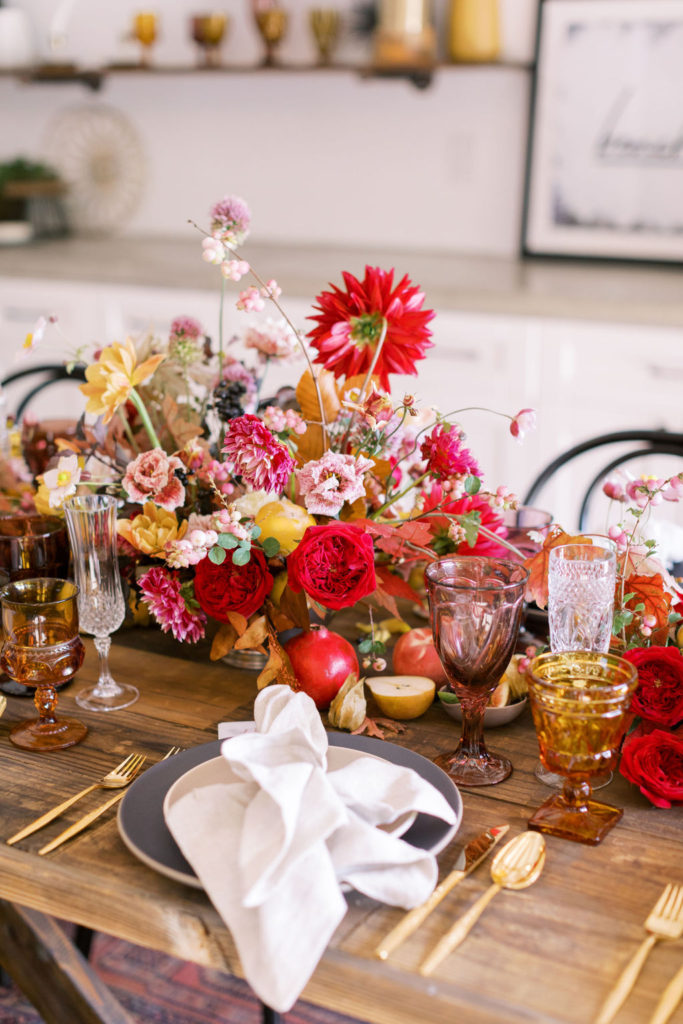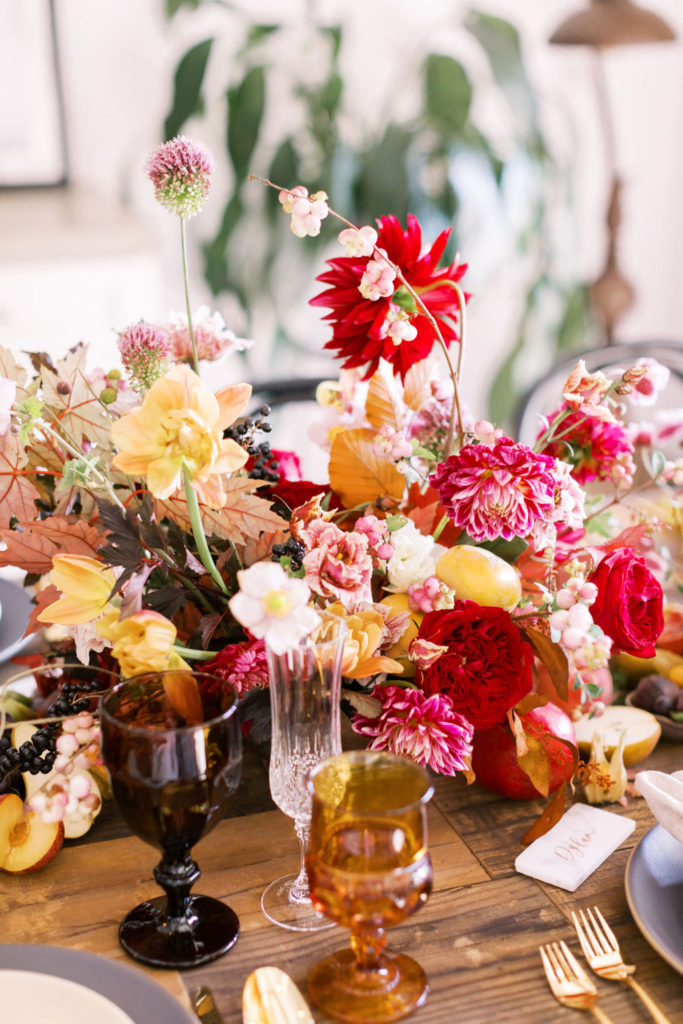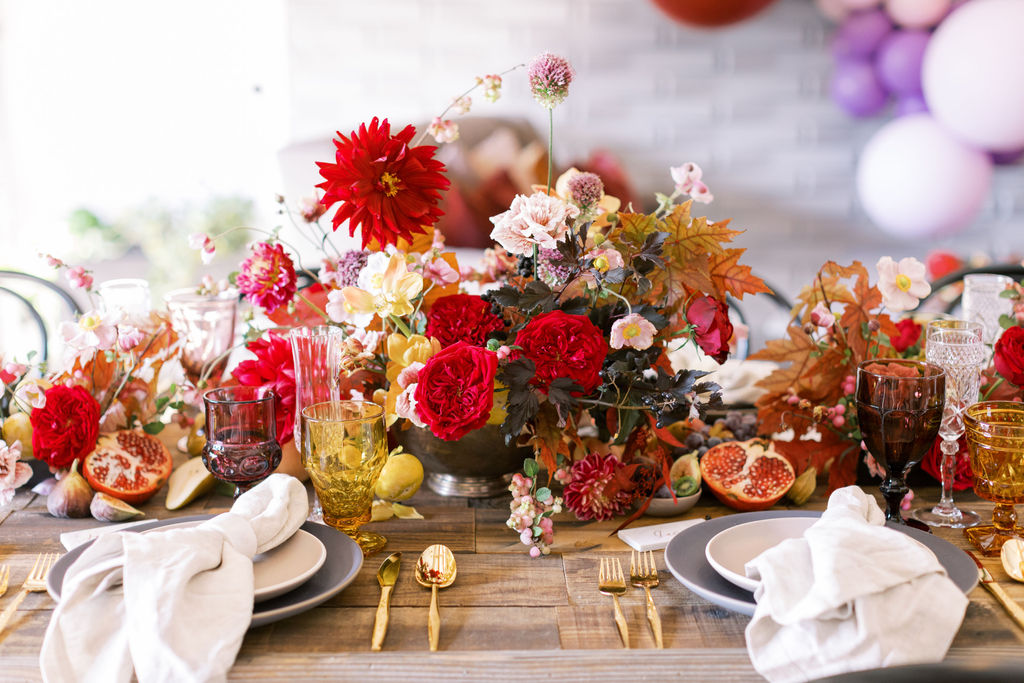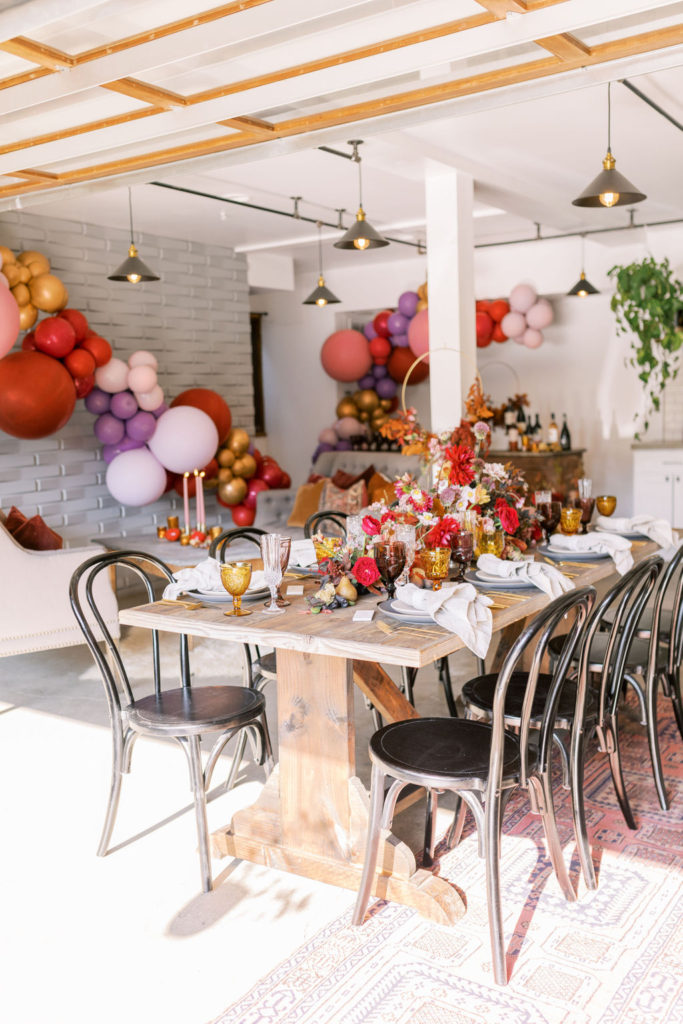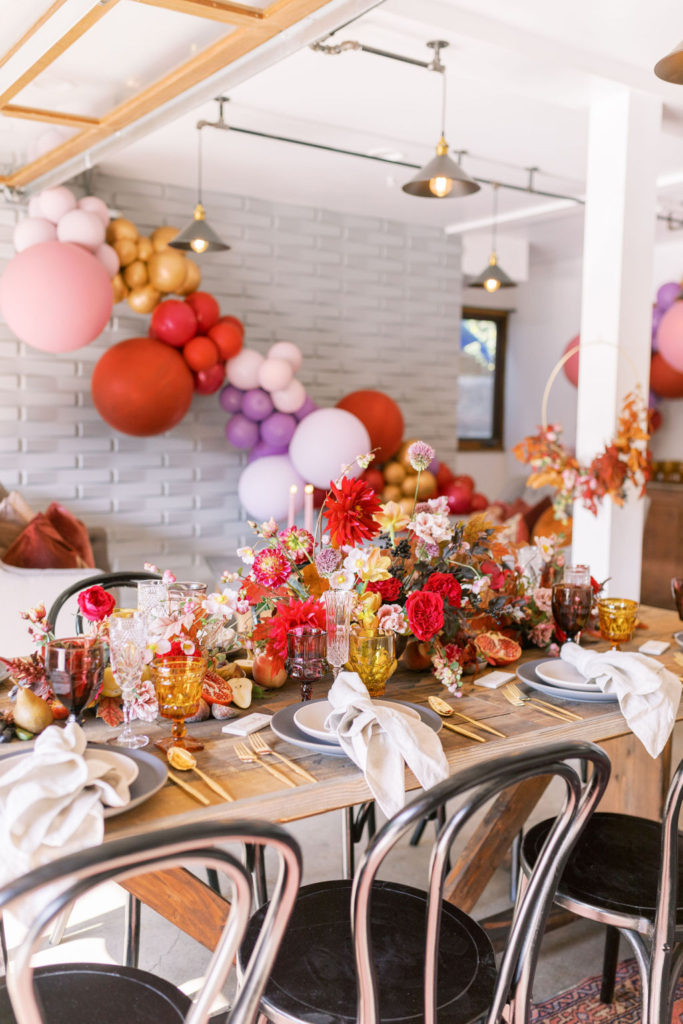 No matter which way you look at it, this is one unbelievable table!!! And I'll never get enough of those colors!!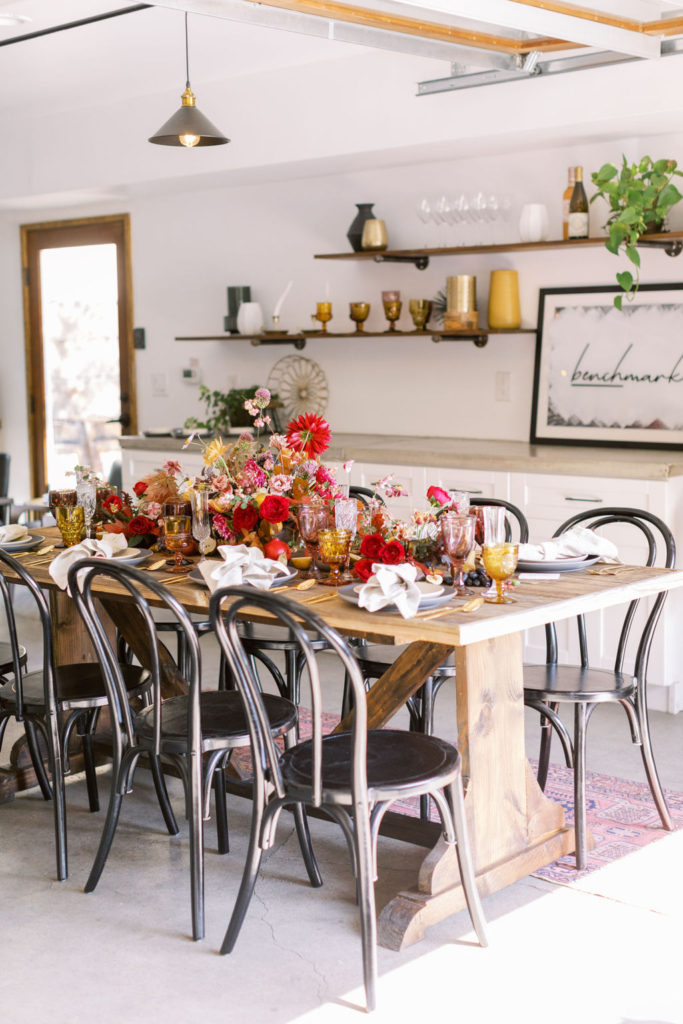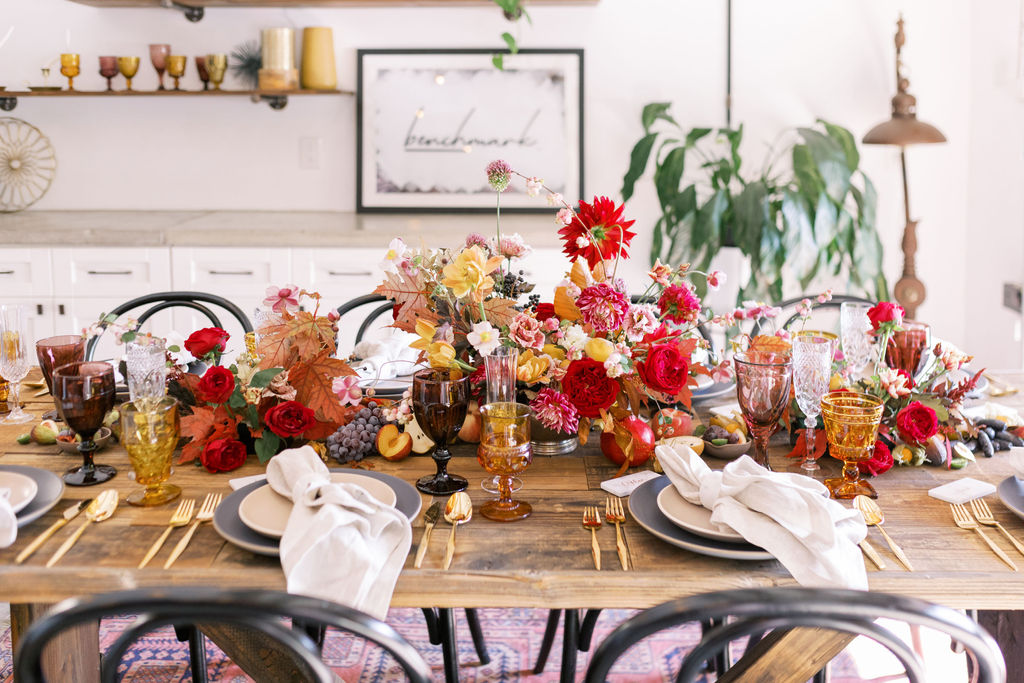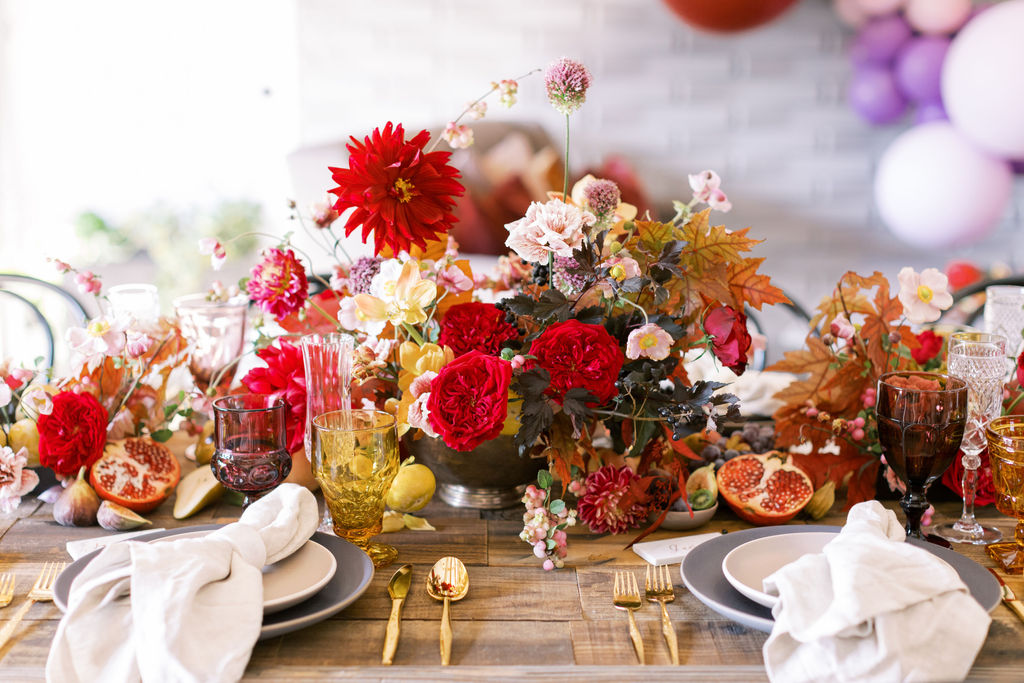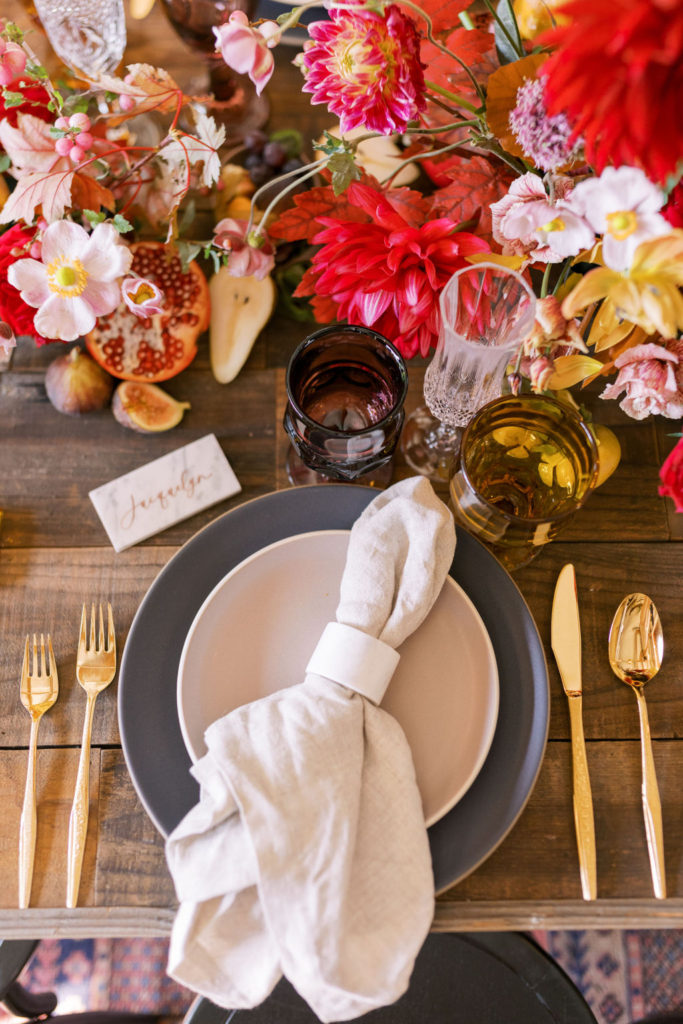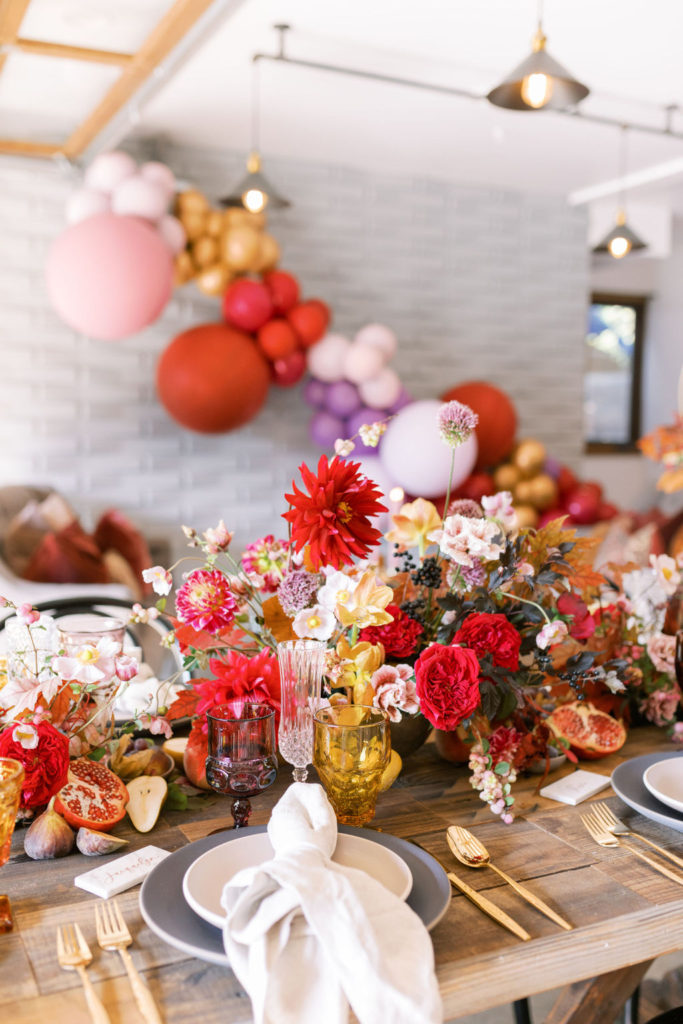 A great way to add detail, color, and a festive touch is by adding fruit to your table! You can either do it along the table or in little bowls, or both! I love to add dimension to any table and this is a great way to do it.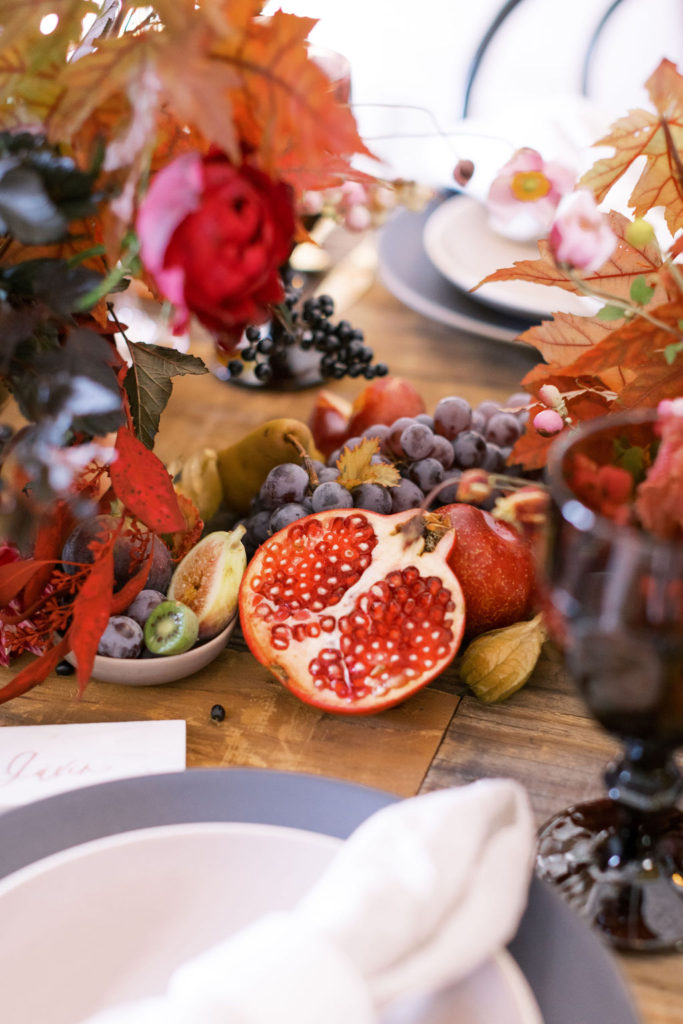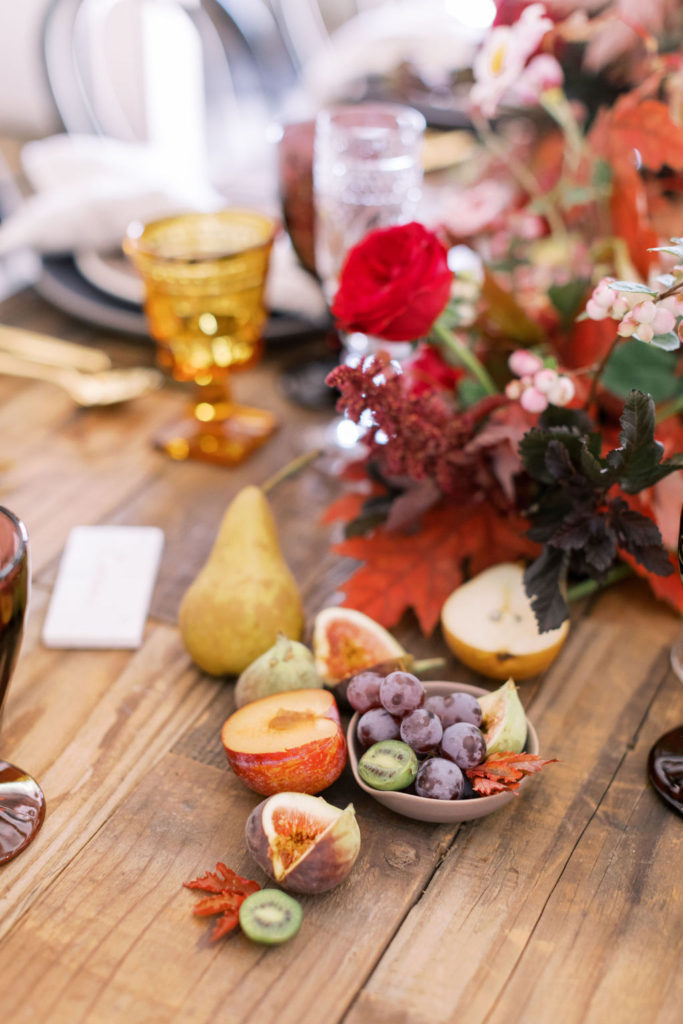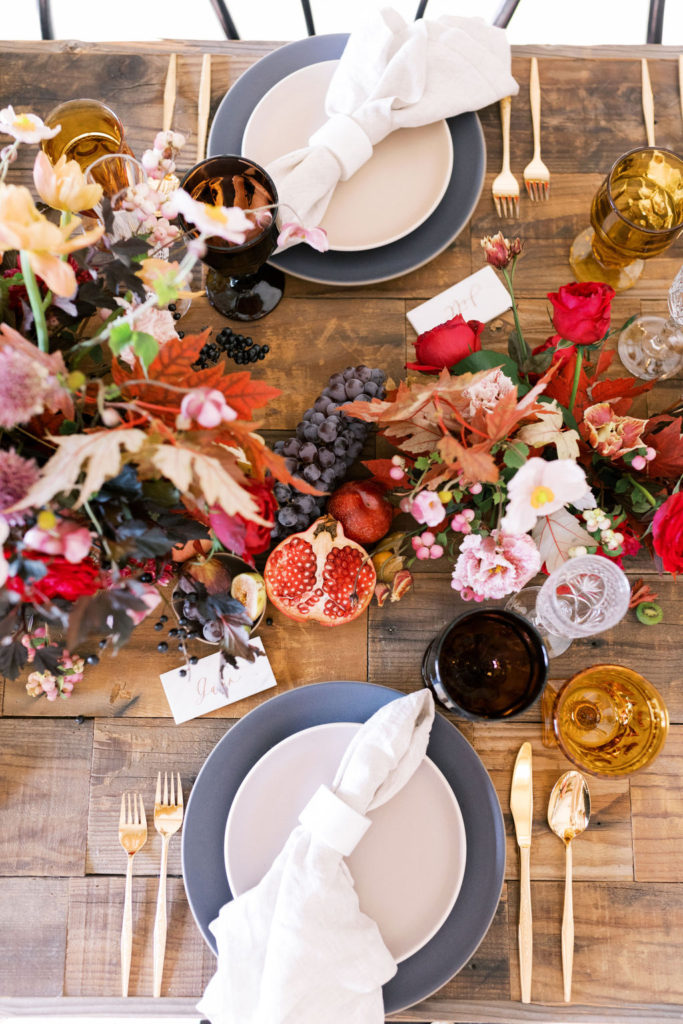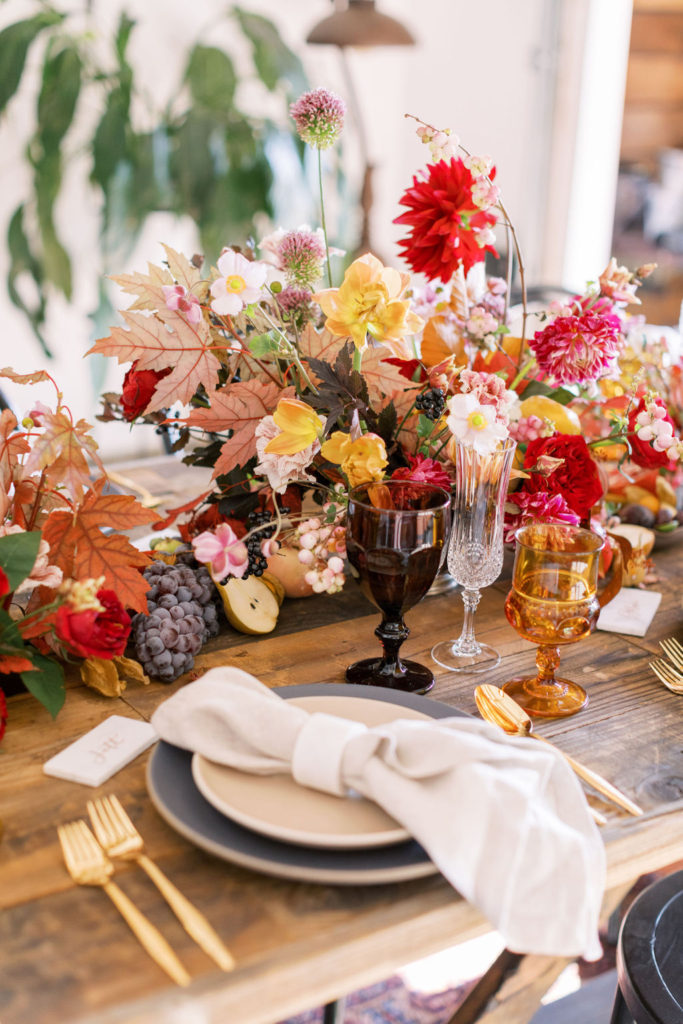 One of the details I love the most from this shoot is the wreaths by Tanya from Earth & Grace. How pretty is that?! I love the fall foliage and colors on the gold hoop! Lucky me, she let me keep one for my front door, yay!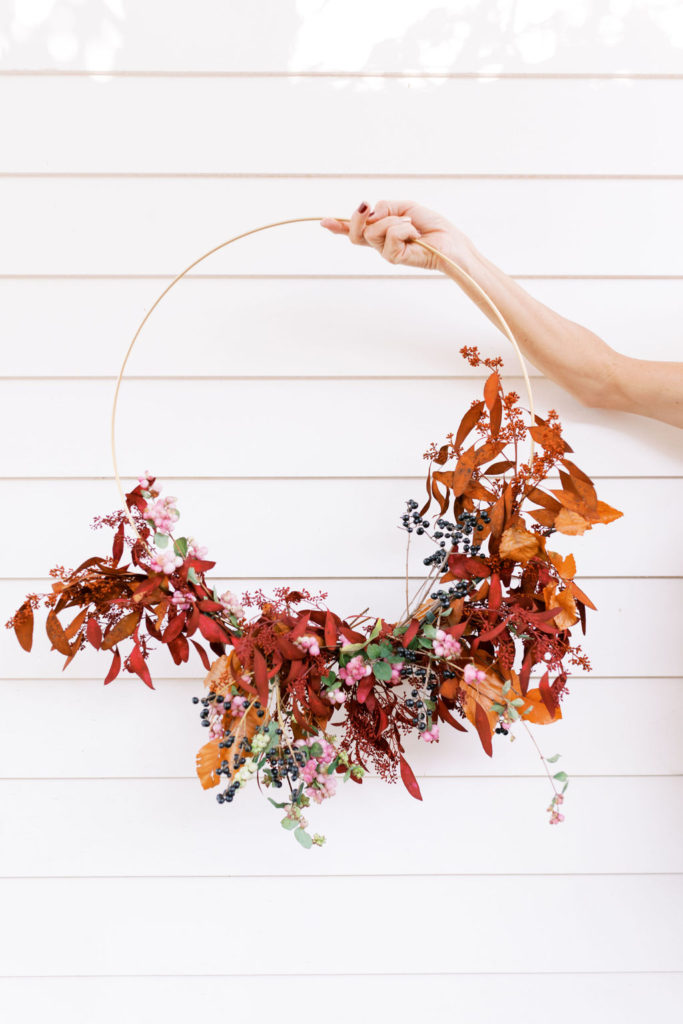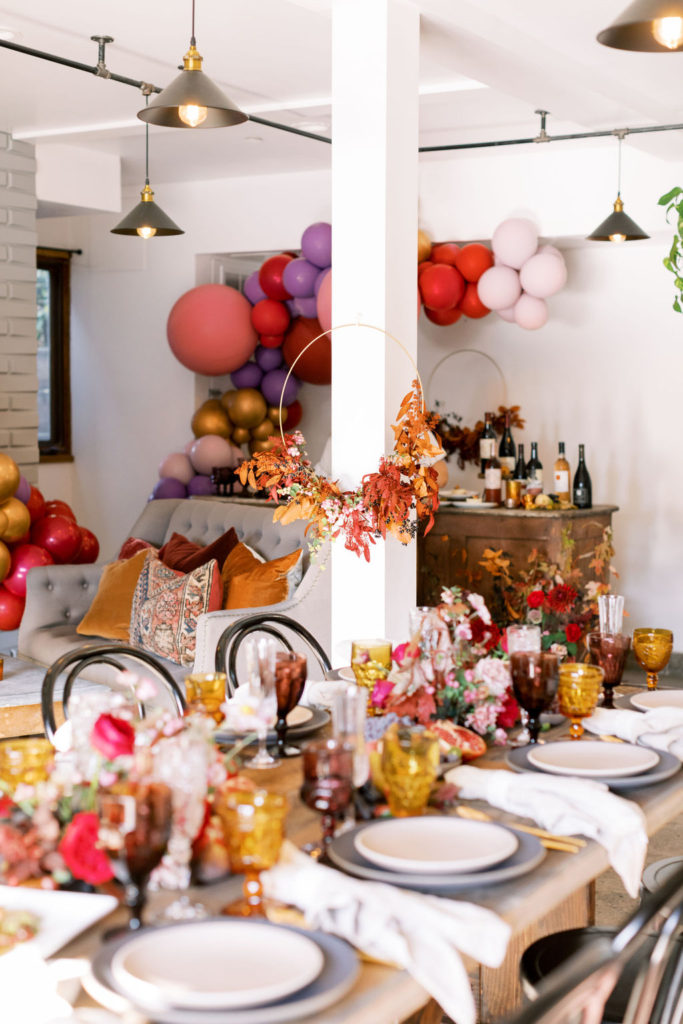 Our pretty rustic bar from Sweet Salvage Rentals was stocked with pretty Cherished Rentals glassware and all the yummy wine from Benchmark. Again, the mix of colorful florals and pretty fruits is just amazing!!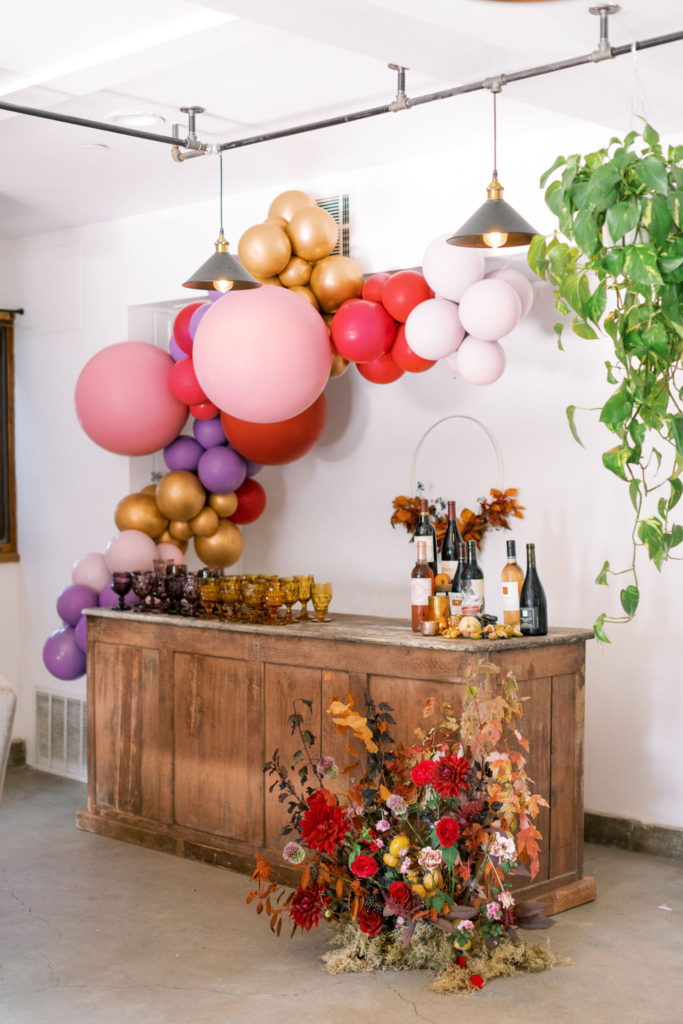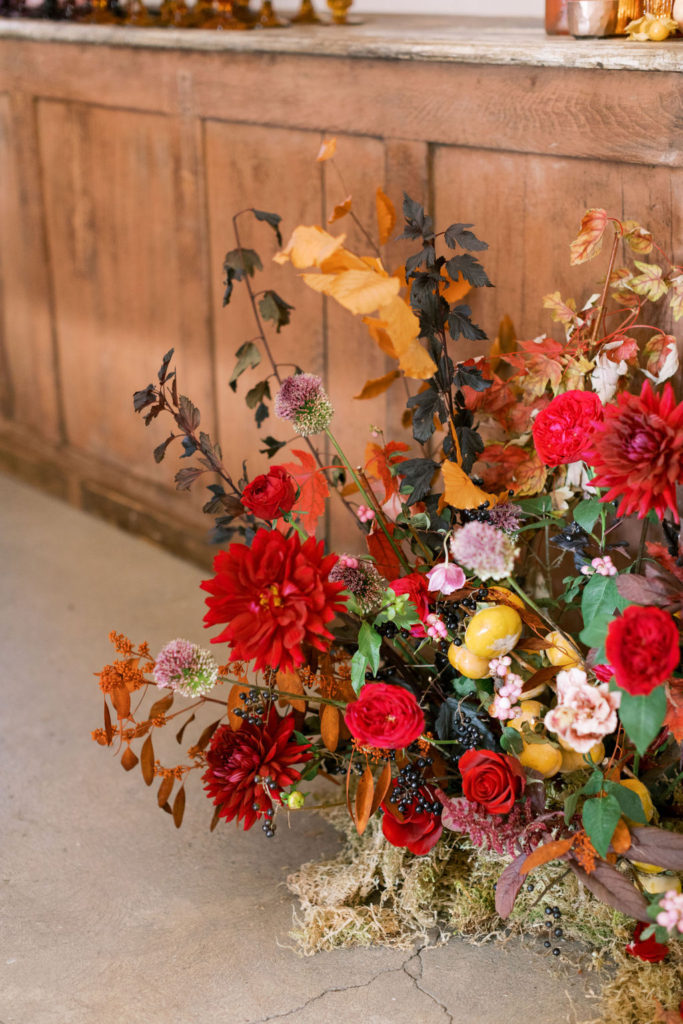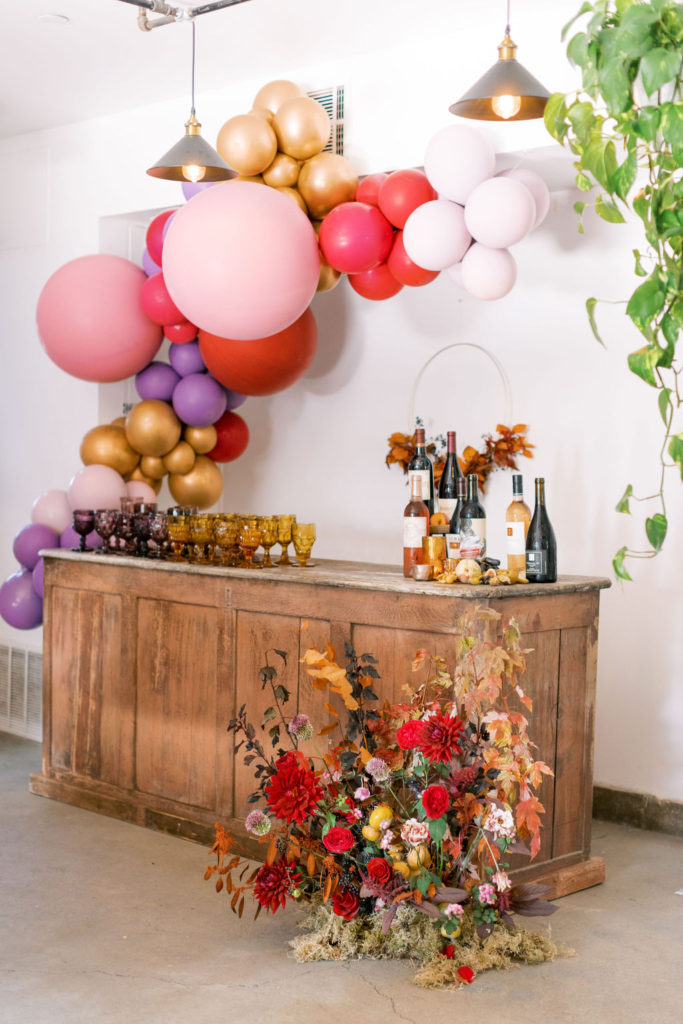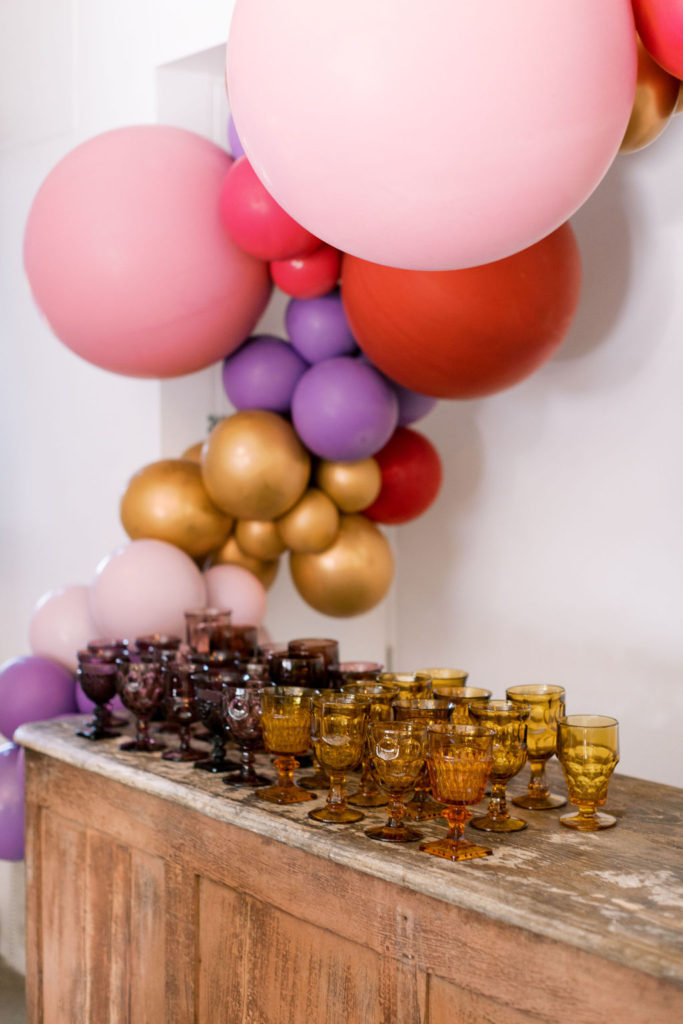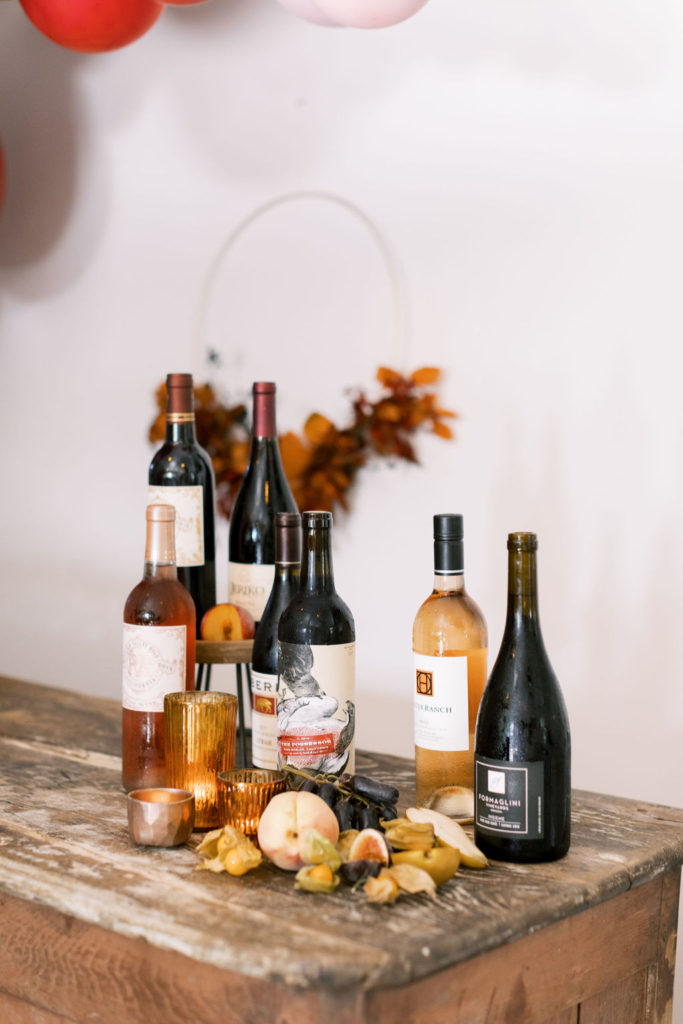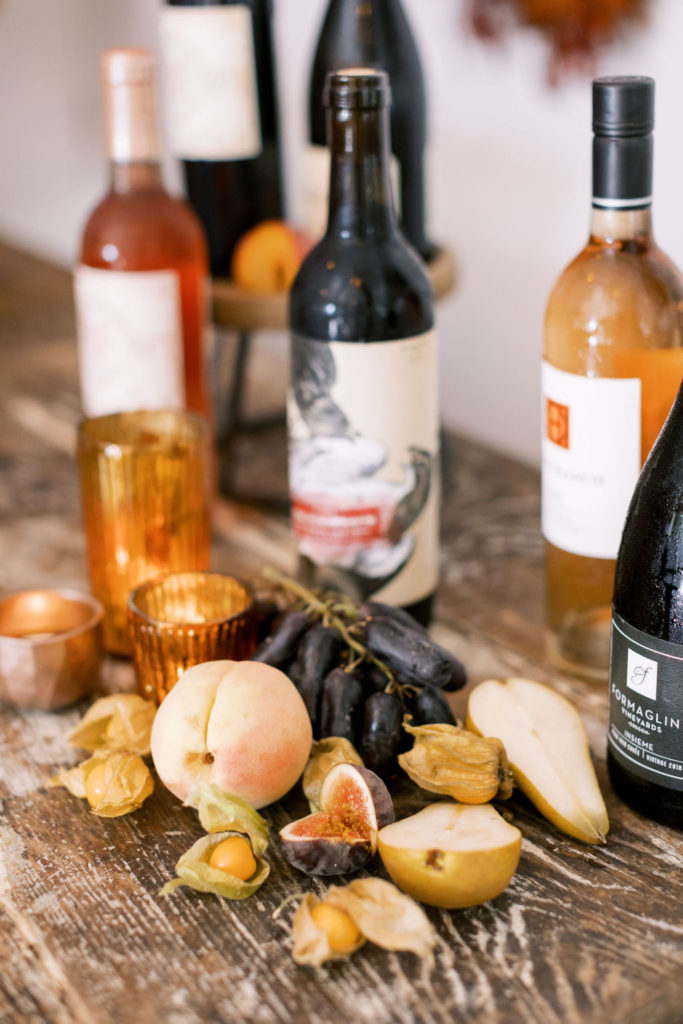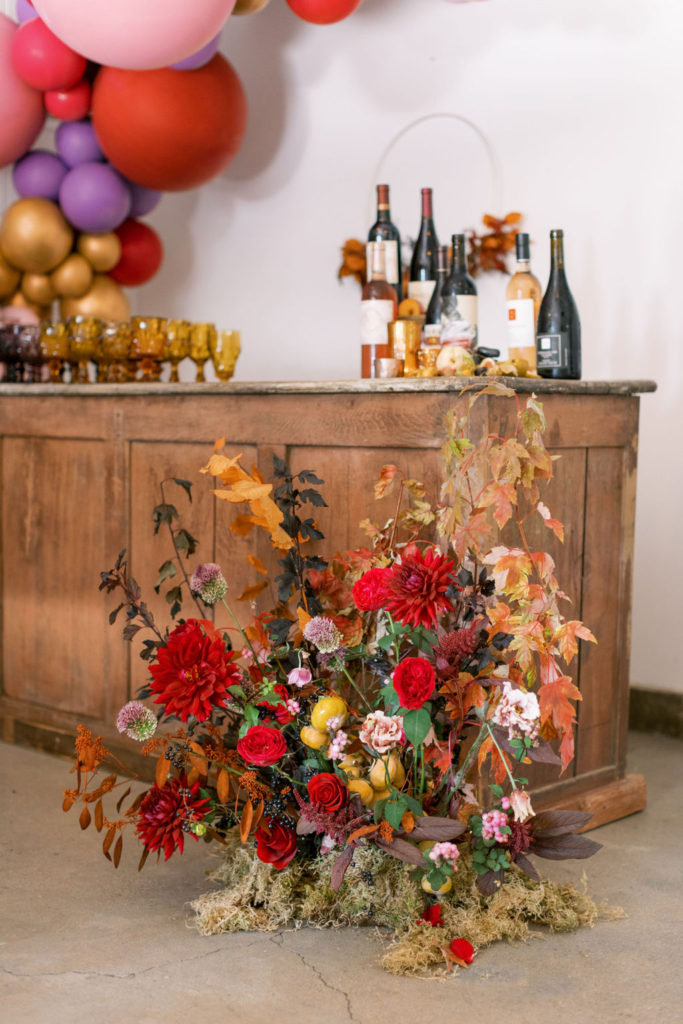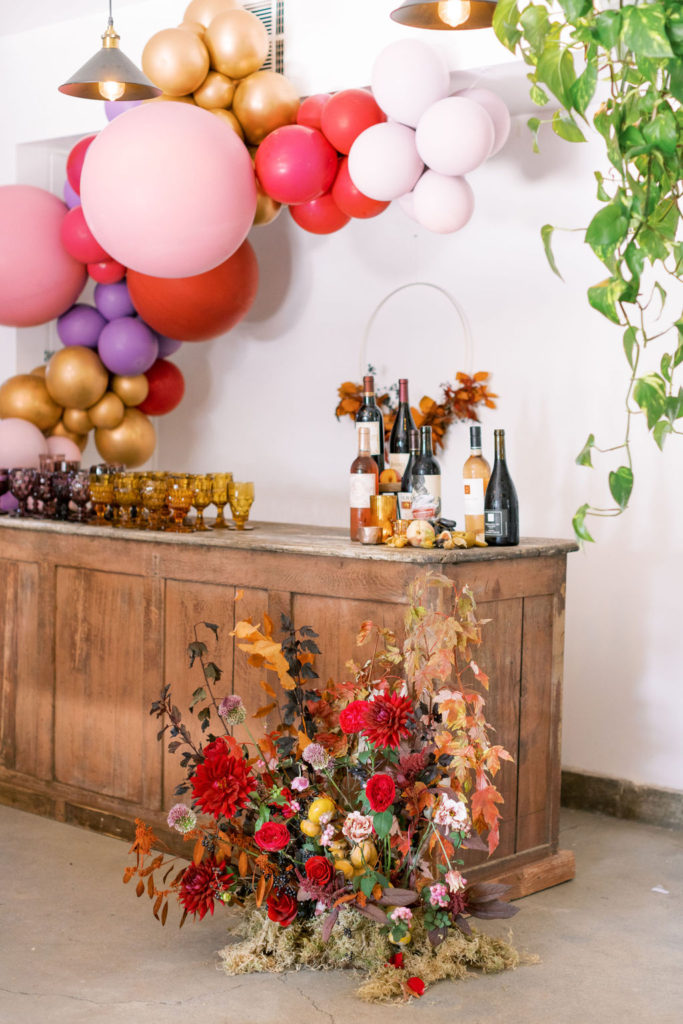 We of course had to fit a cute little lounge in there!! Sweet Salvage Rentals made the most perfect little lounge complete with the best pillows – she really does have the best!! This lounge is perfect for our intimate affair! We kept it simple and added candles along with a few pretty fruit pieces.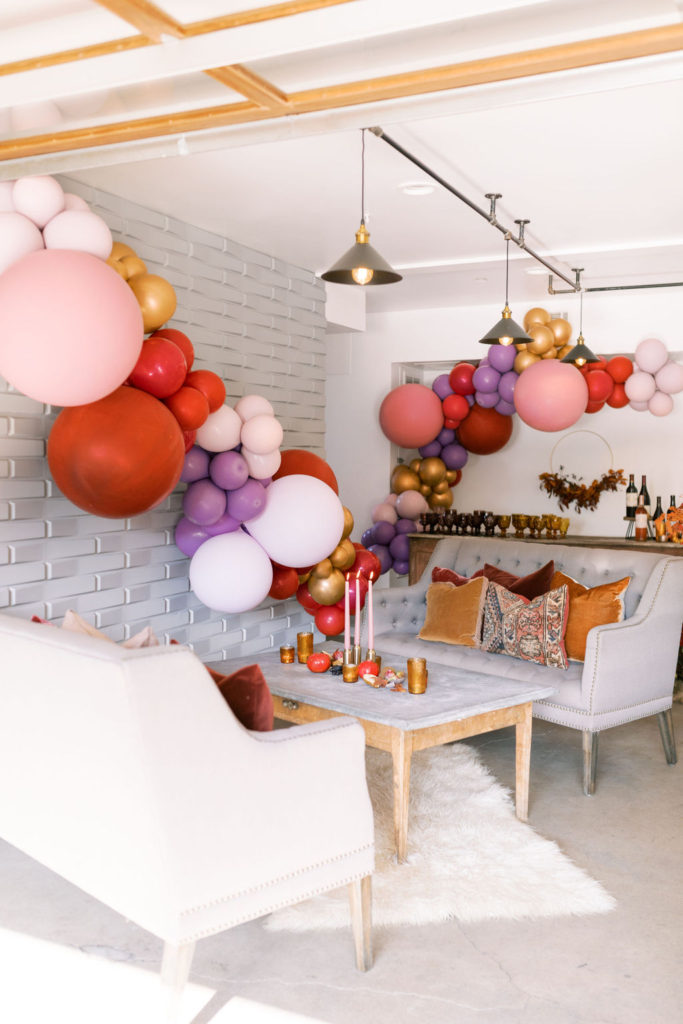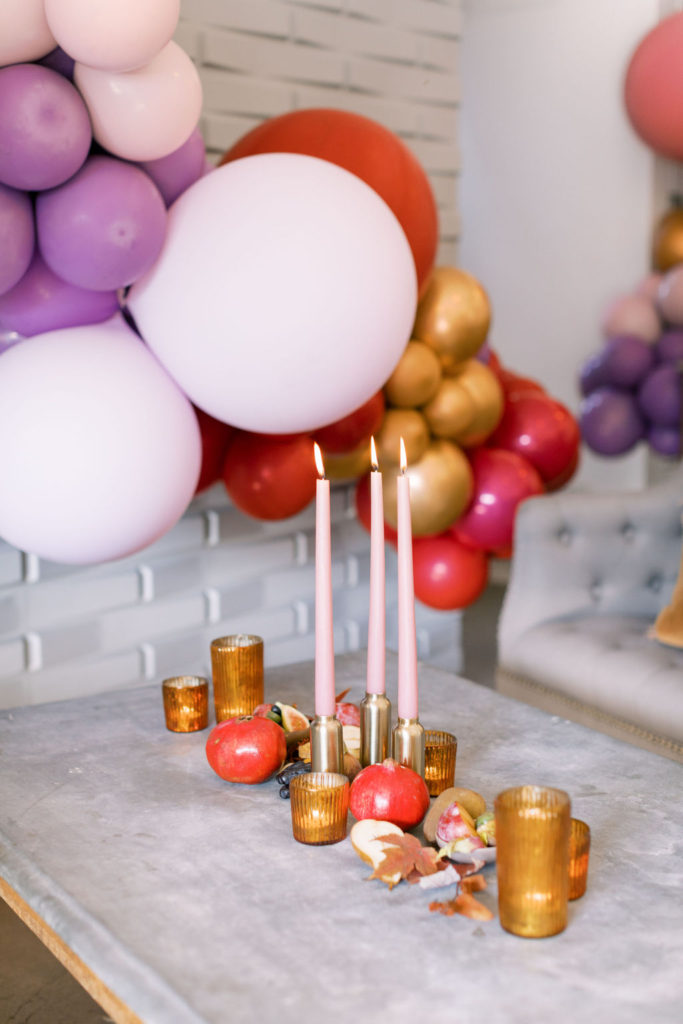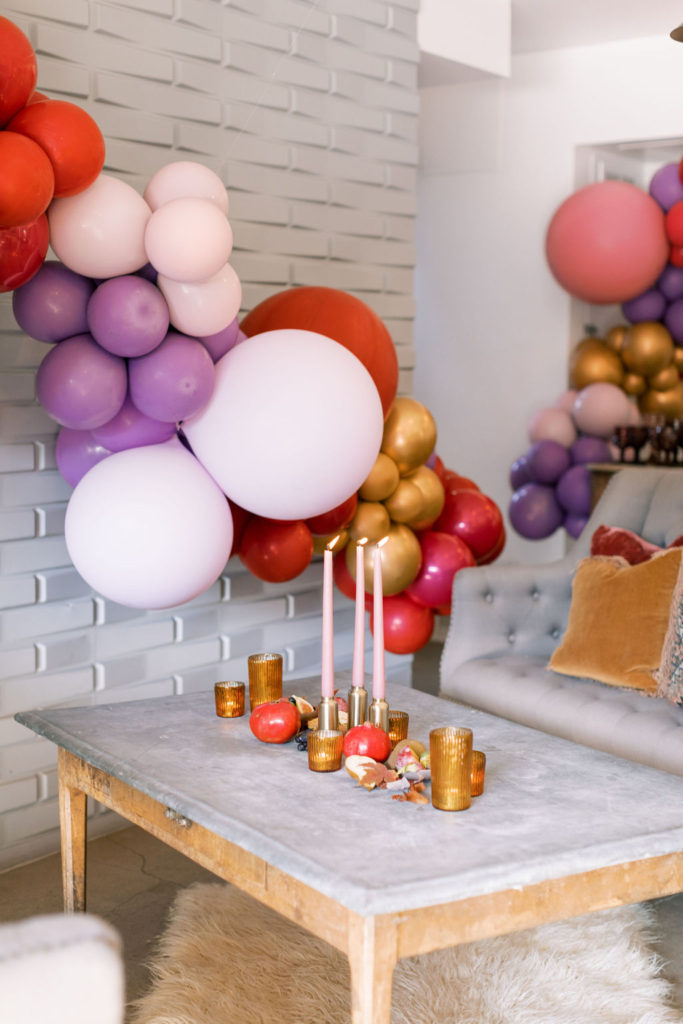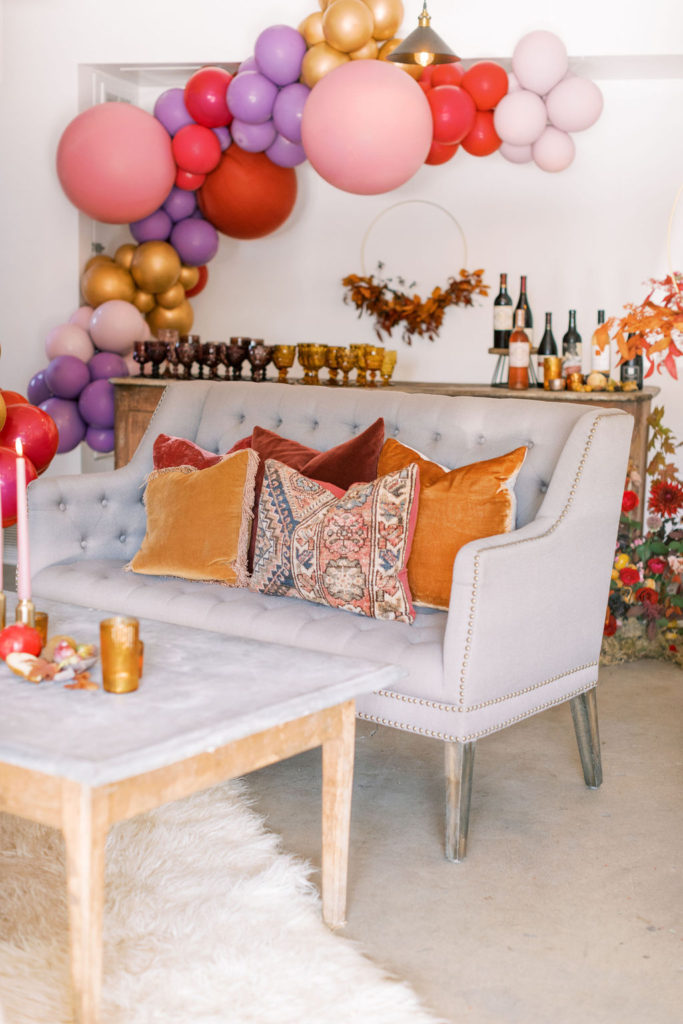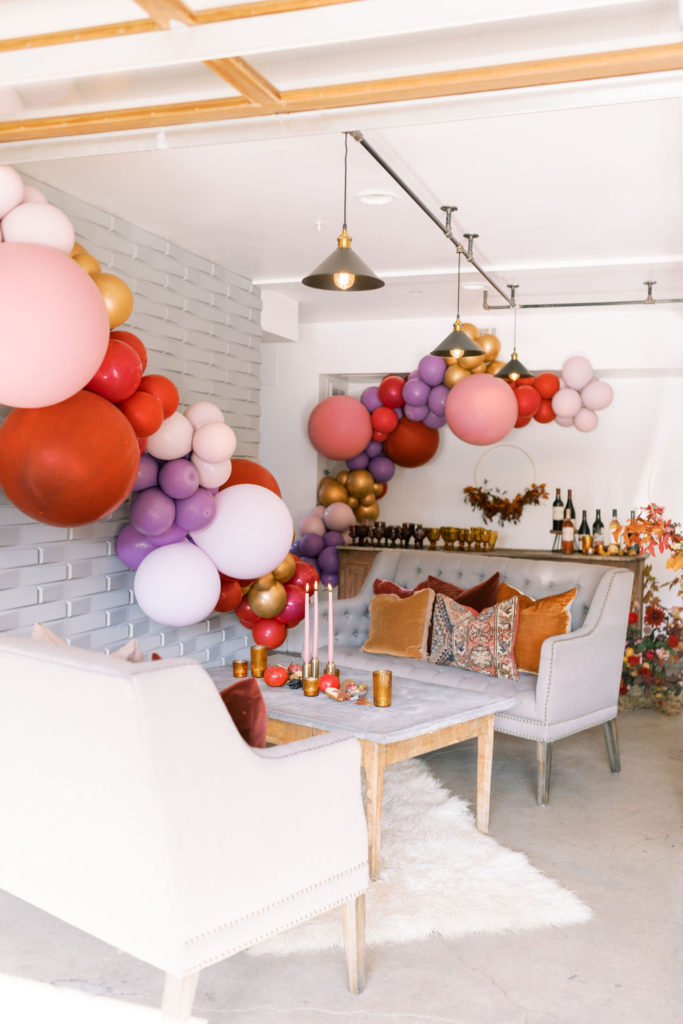 Now on to the menu – because it wouldn't be a Friendsgiving without yummy food!!! Starting with my personal favorite, Butternut Squash Soup! Benchmark makes an amazing one and they topped it off with a roasted marshmallow! Sounds strange I know, but omg you guys – SO yummy!!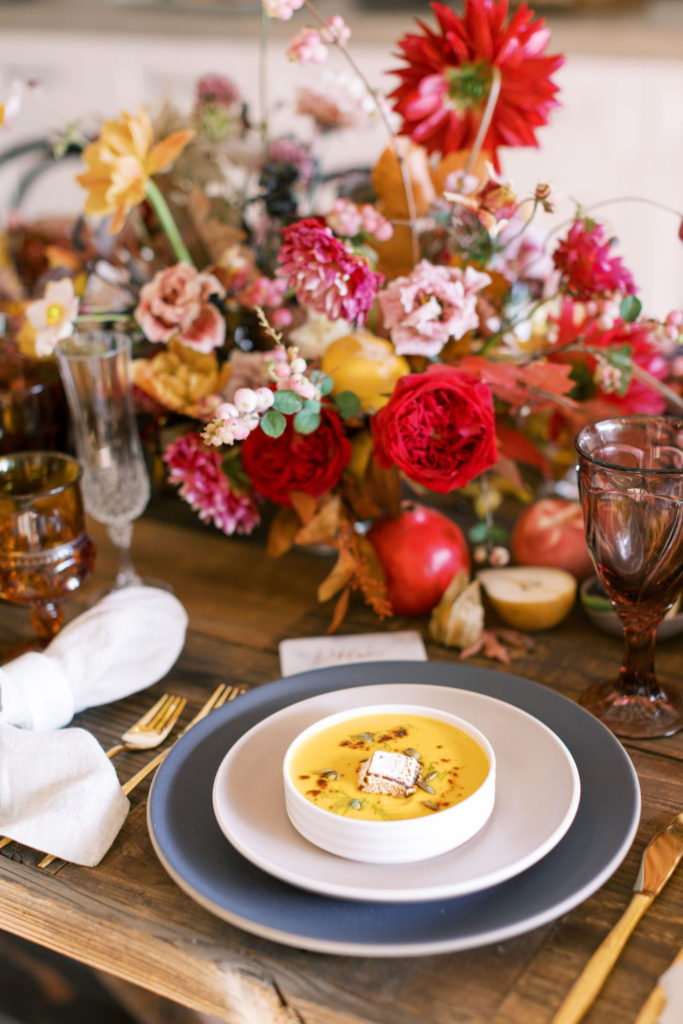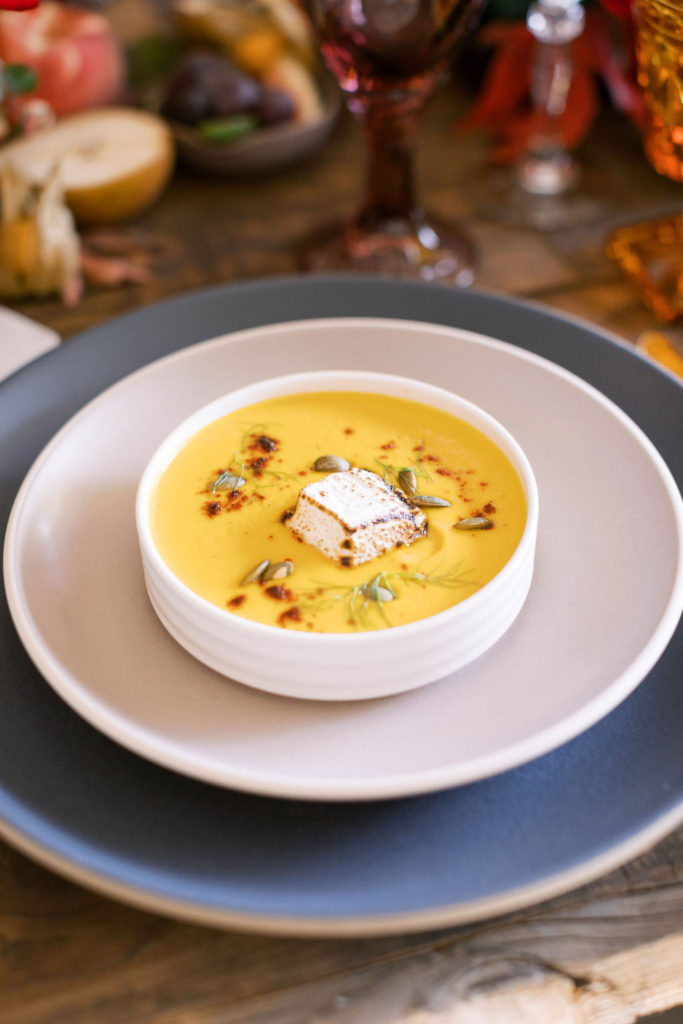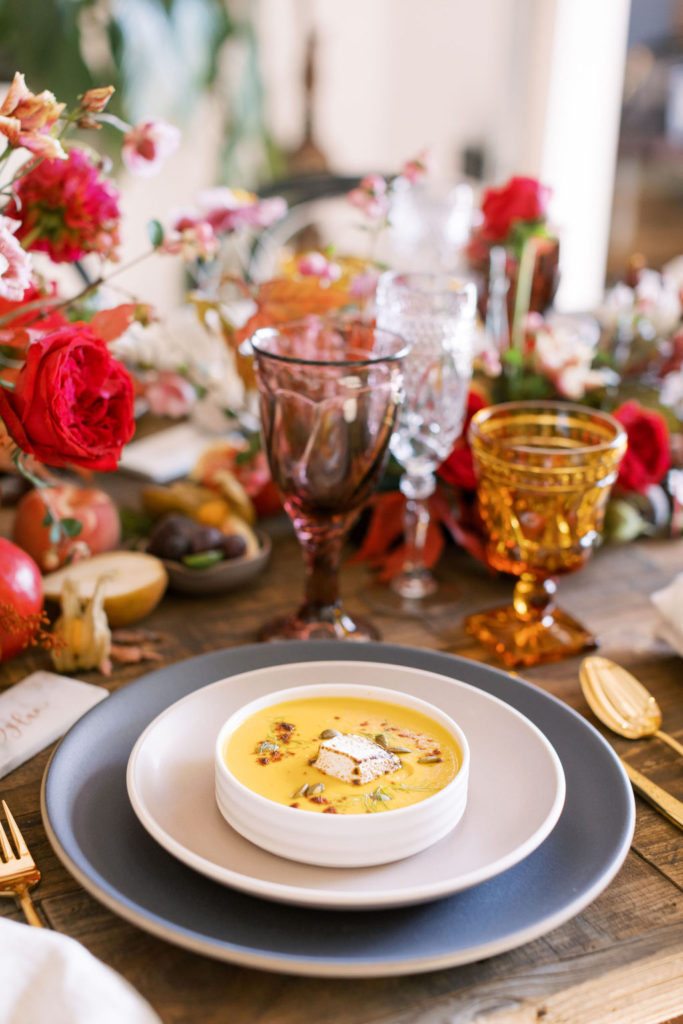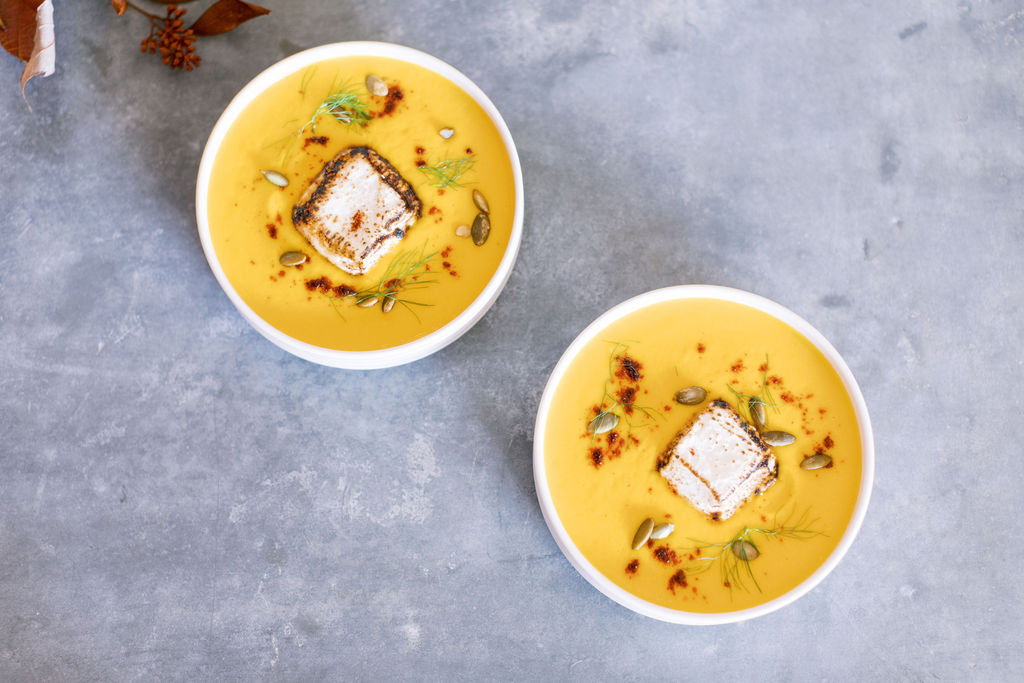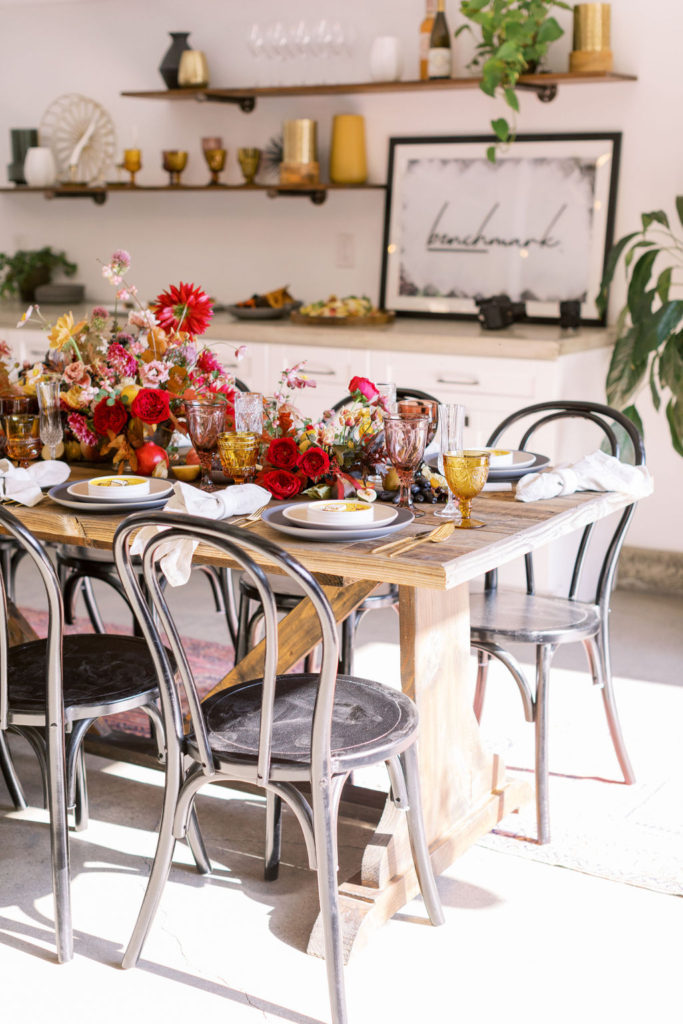 Another delicious appetizer – Mussels! Literally all my favorites! The sauce on this one is as delicious as it looks!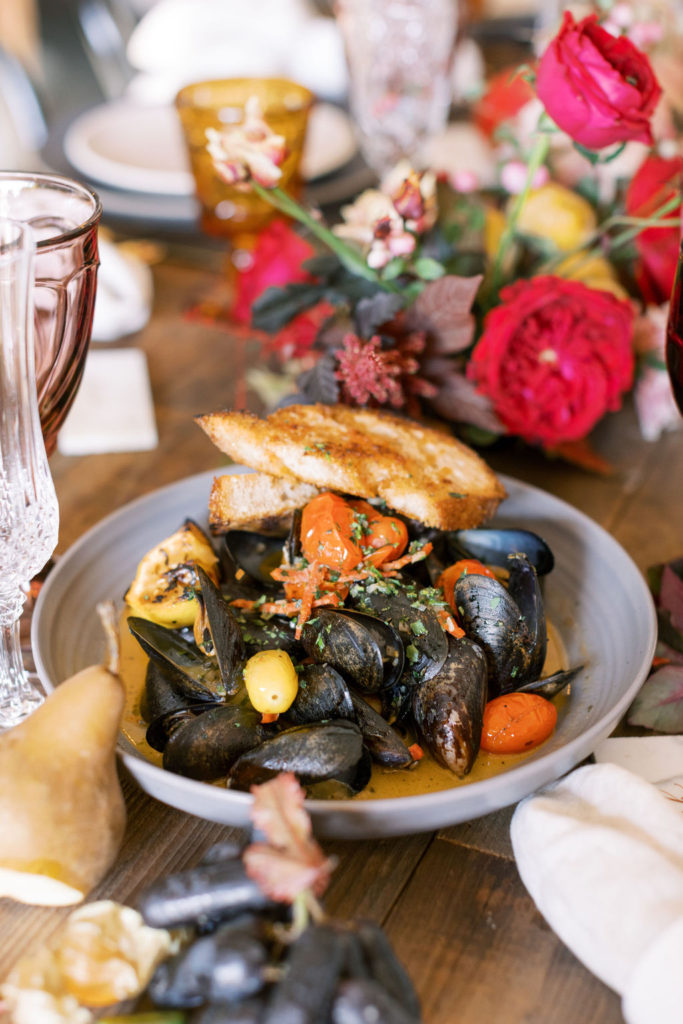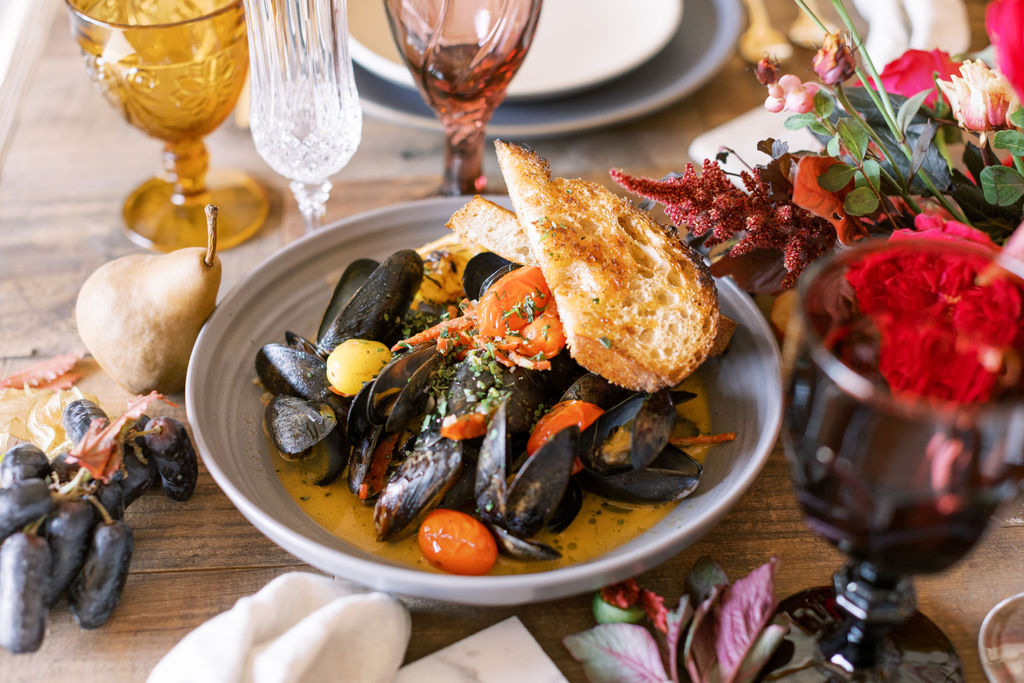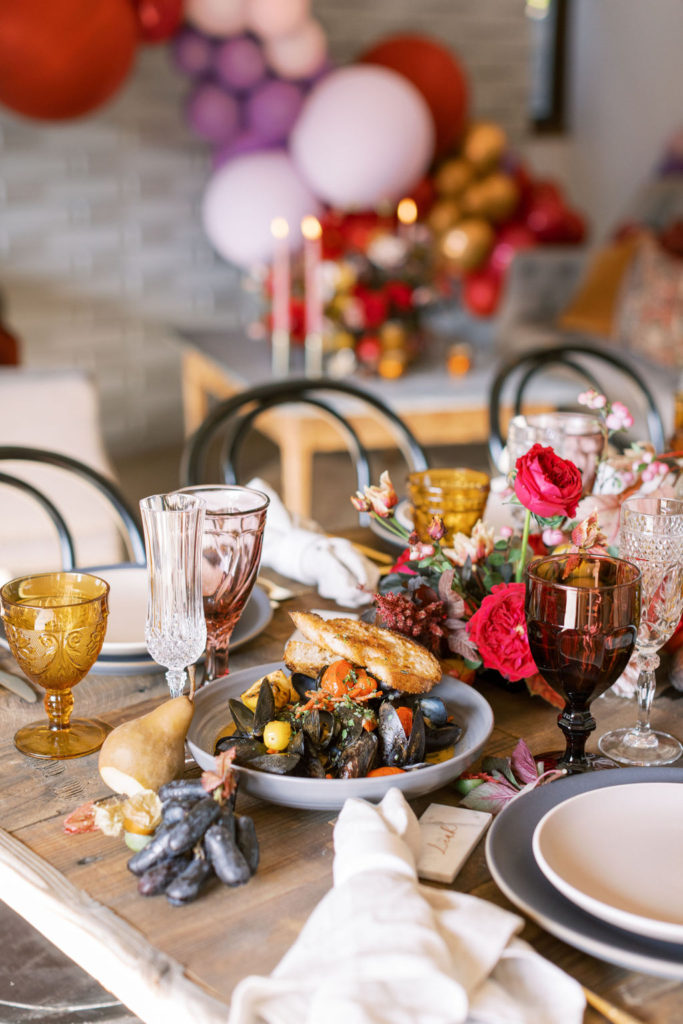 A fresh salad is always a good idea! Especially one with a fall twist with apples and walnuts!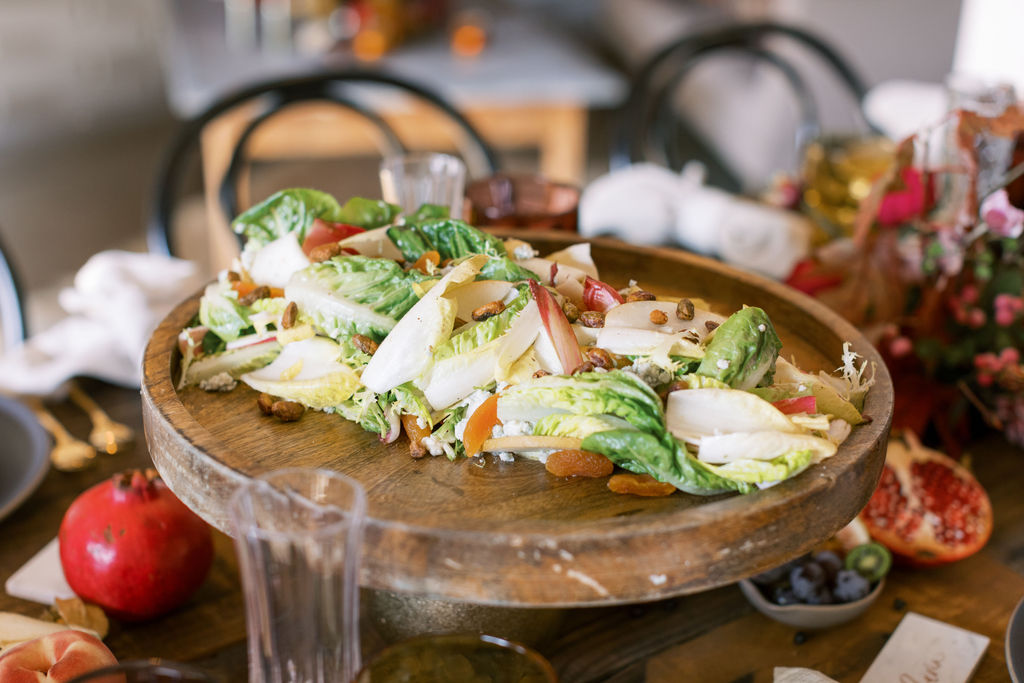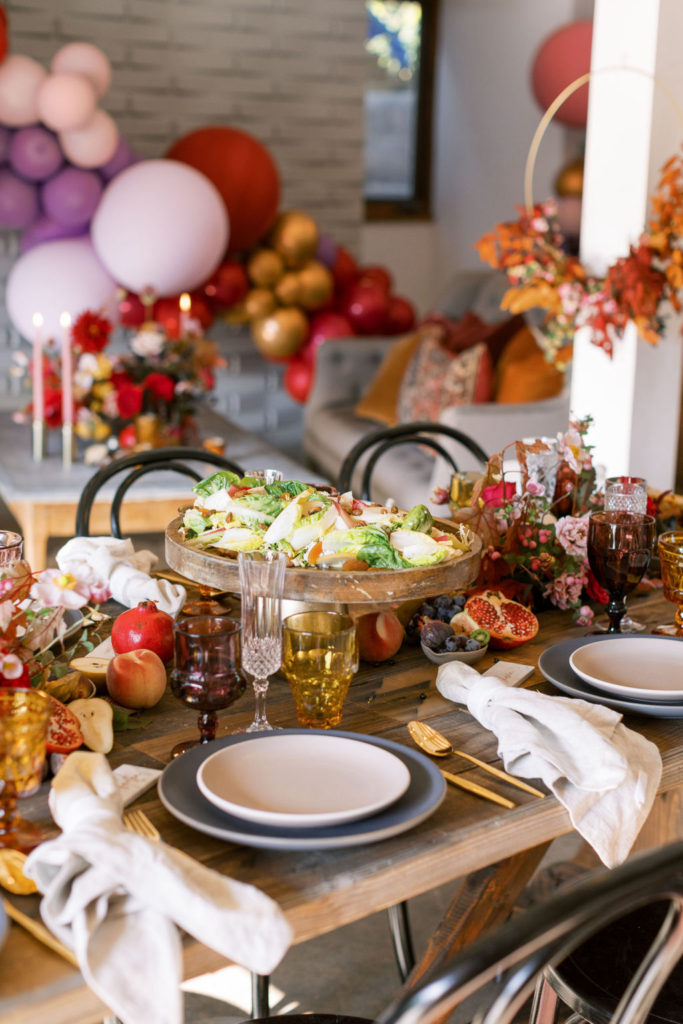 I was in love with this chicken that was served on a parsnip puree – holy YUM! I always forget about parsnips, but boy did they shine in this dish!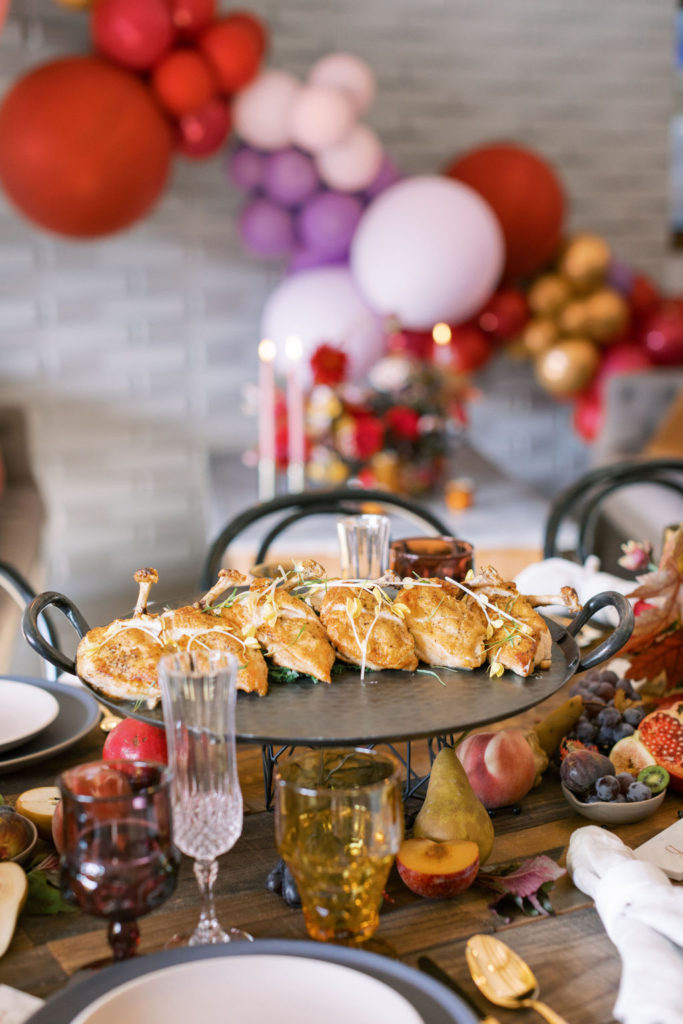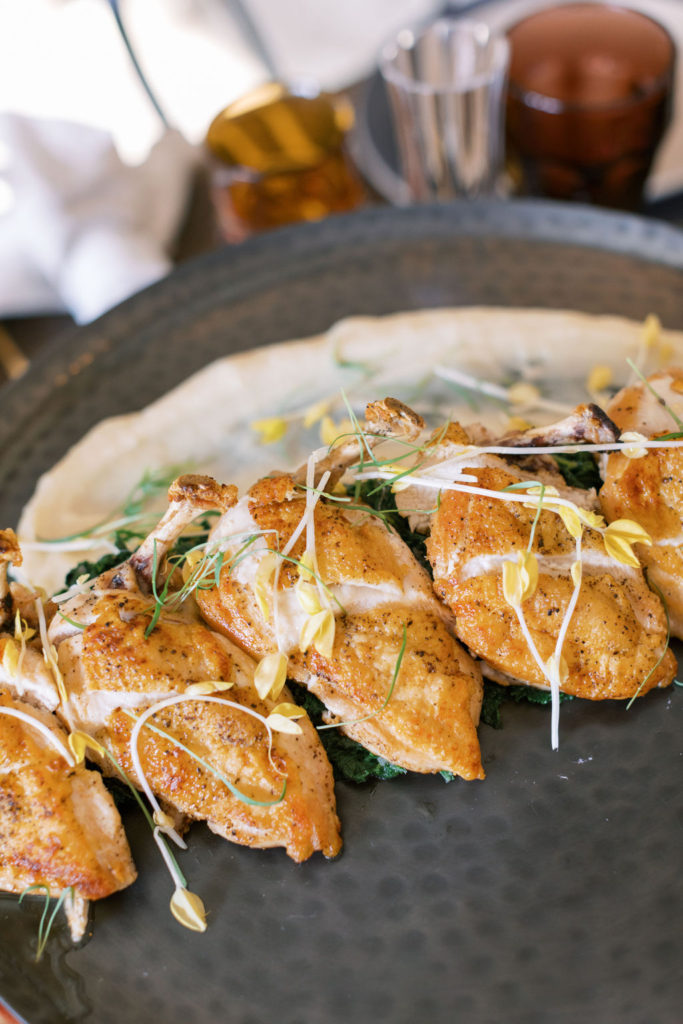 Another specialty at Benchmark is the salmon. This one was served on a beet puree with a pomegranate chimichurri! How fun are the colors with this pretty presentation? And the salmon? Oh so yummy…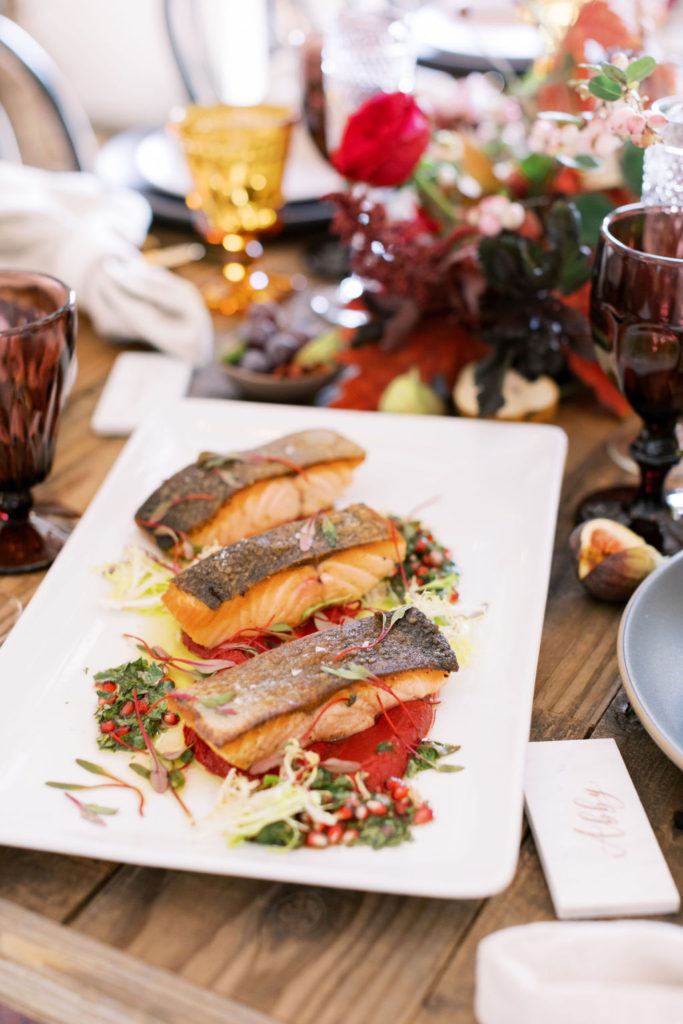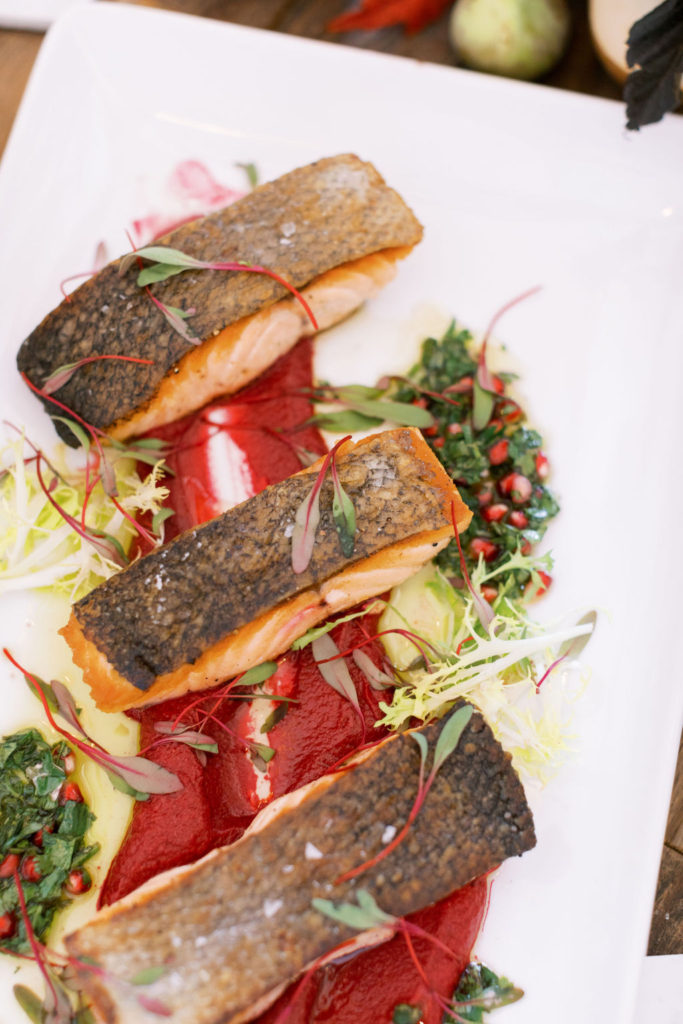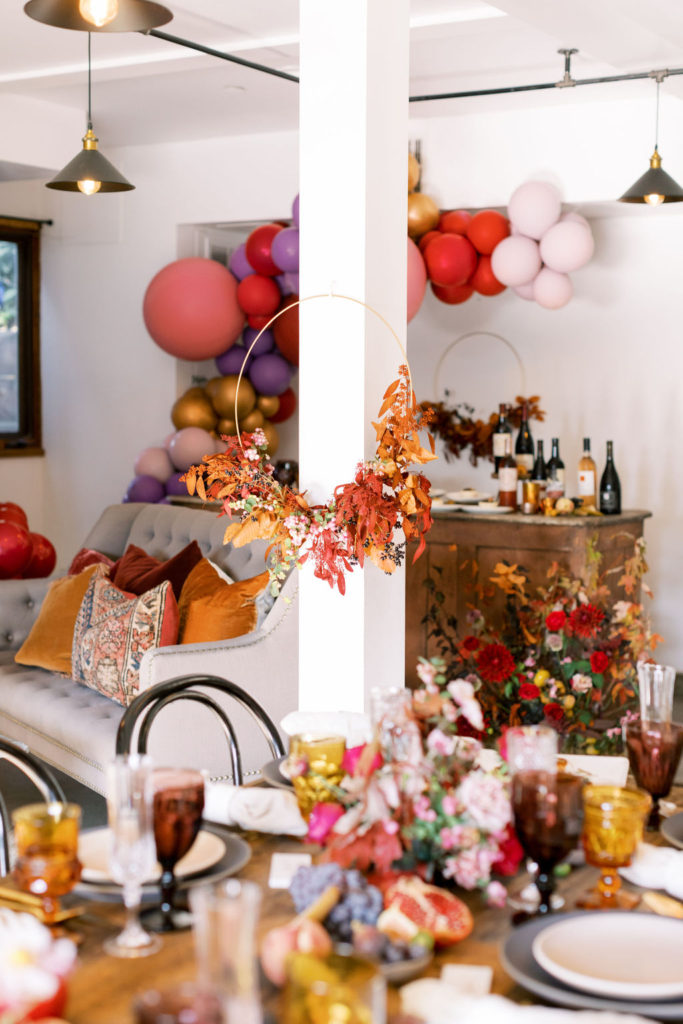 Last but not least, dessert! A sweet & savory cheesecake with figs and honey. I think we crossed off all of the yummy Fall fruits and veggies, don't you think?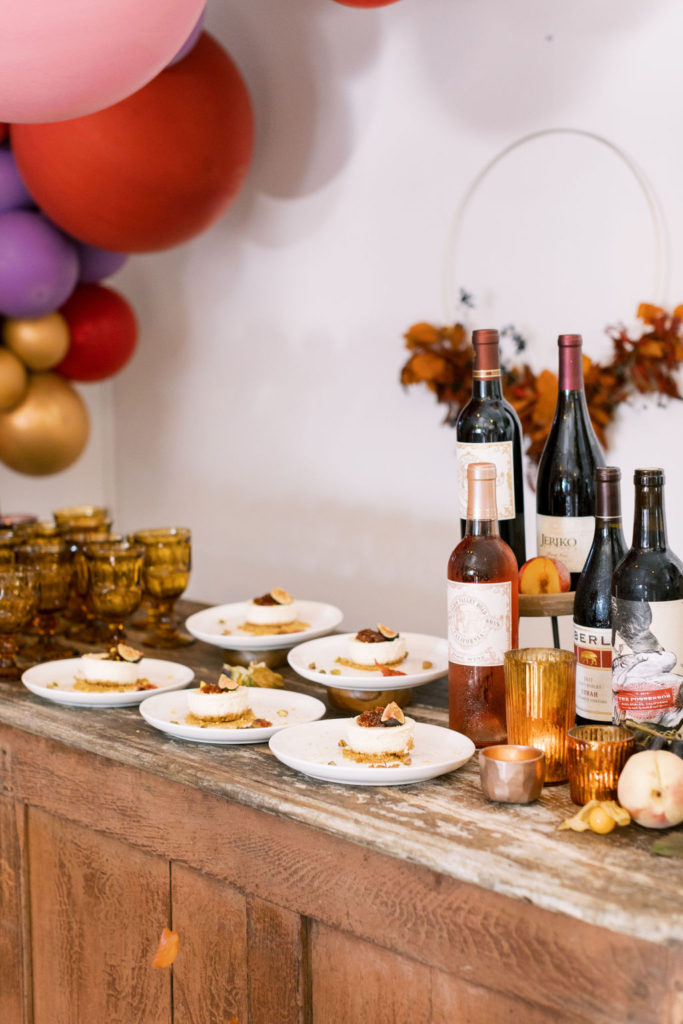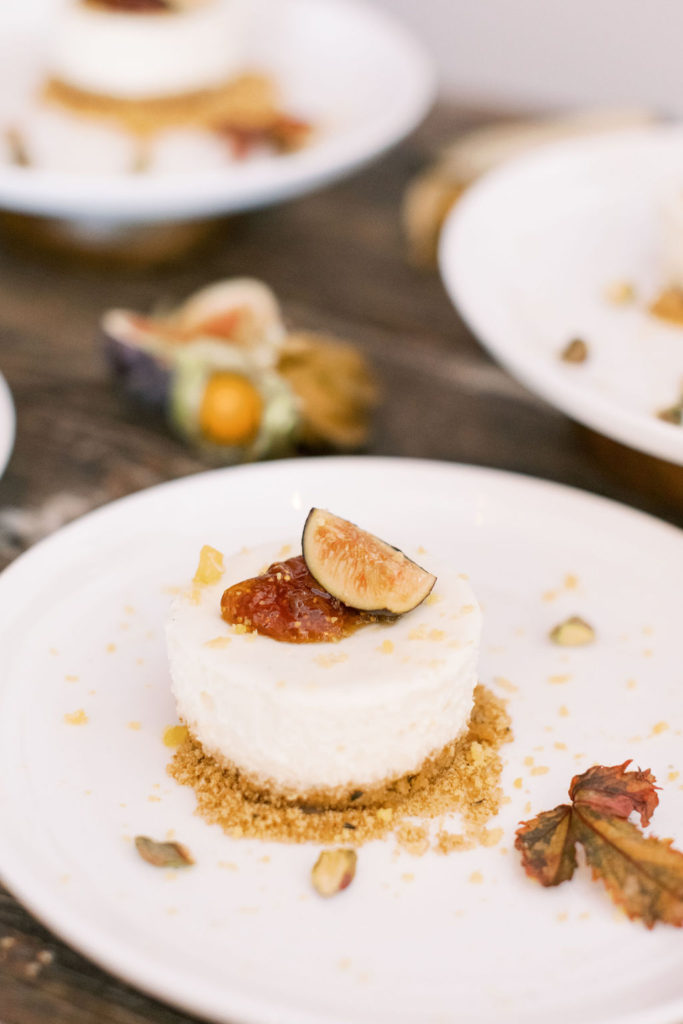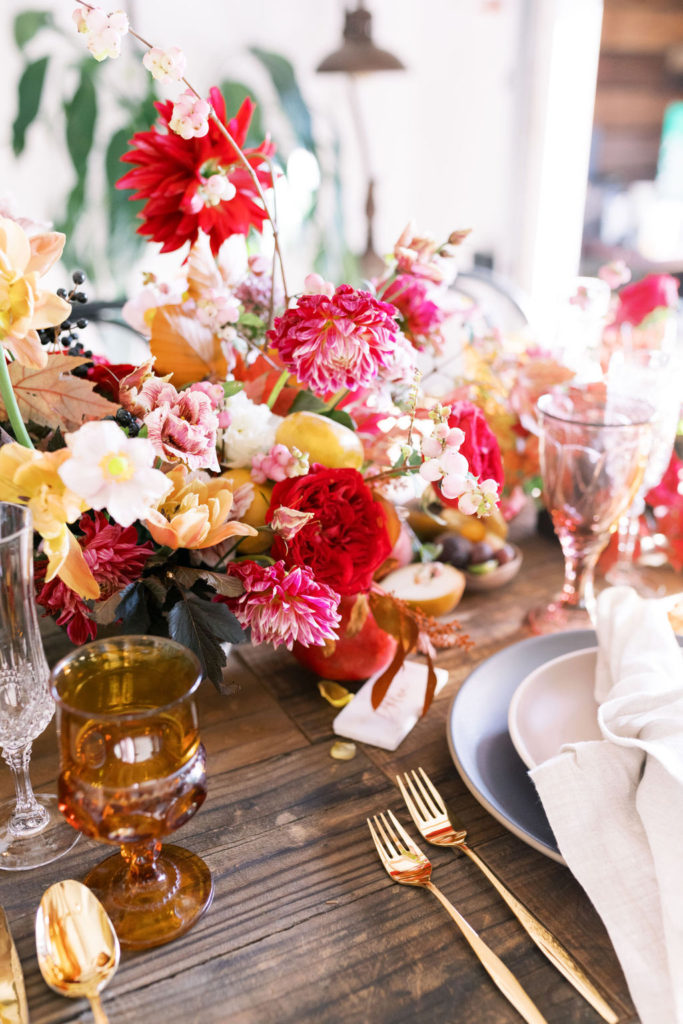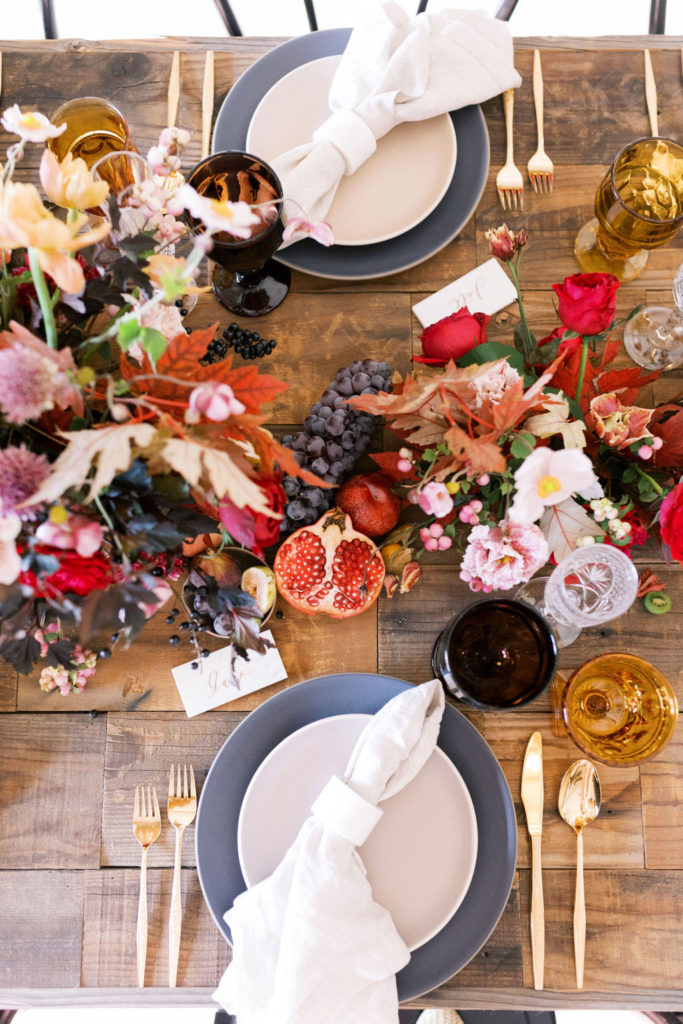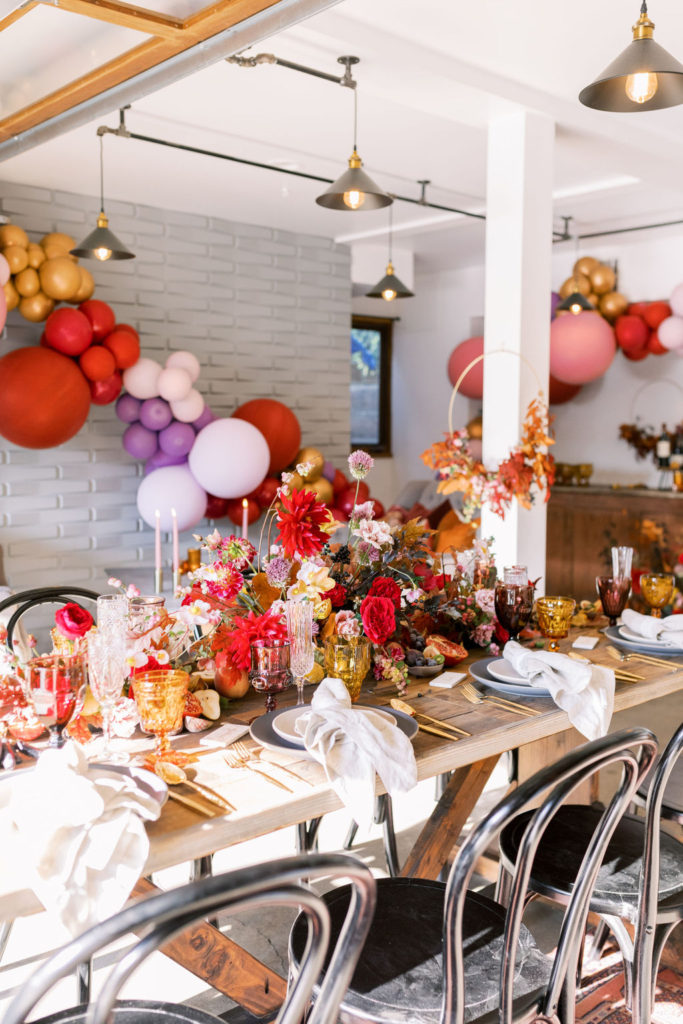 Such a pretty set up and such a great spot to host an intimate gathering for the holidays! Thanks for having us Benchmark!
xx
Jacquelyn