With Thanksgiving upon us, we are racking our minds with new recipes that we can try out this holiday season. Cider is one of those recipes I like to mix up each year and put a twist on the classic apple cider. We have done hot mulled apple cider, apple ginger bourbon cider, and an apple & blood orange margarita. This year, I'm adding some pumpkin butter and citrus for a full fall taste!
Photos by Dayna Studios
---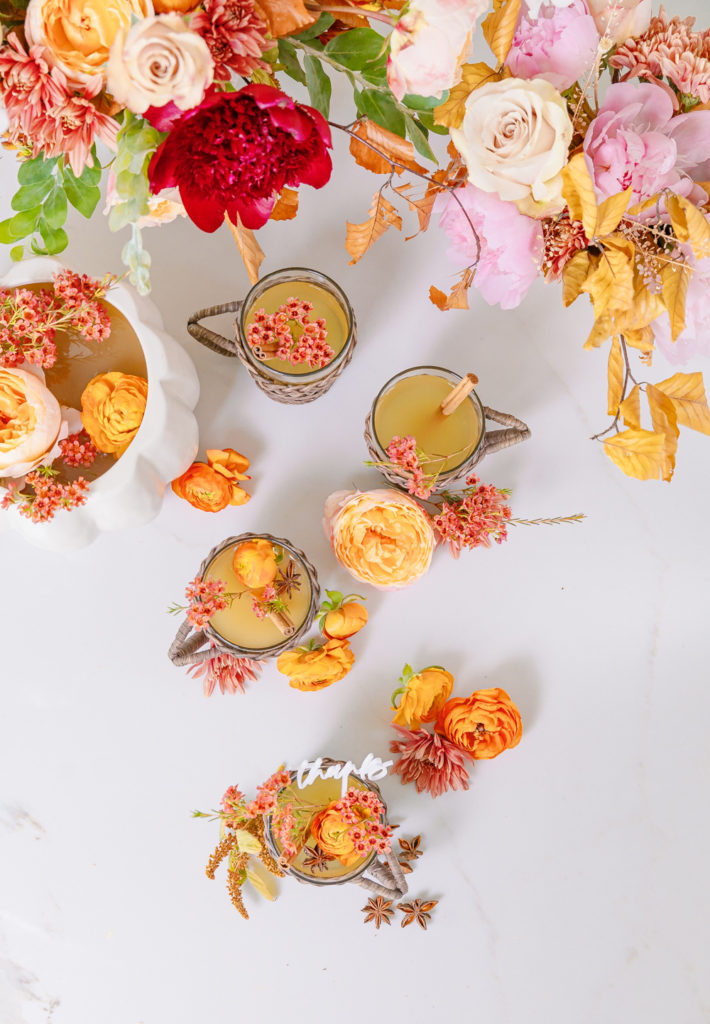 ---
TIPS FOR AN APPLE PUMPKIN PUNCH
A punch is great for crowds! — Being a hostess can be challenging trying to entertain and prepare at the same time. One of the best things to do is make ahead of time, and for a crowd – a self serve cocktail. This way you aren't constantly putting your bartender hat on.
Garnish Away! — We love to garnish with fresh herbs, florals, cocktail stirs, and whatever else seems like a good fit for the theme of the drink. Don't skip on the decoration, its always a crowd-pleaser.
A FLORAL APPLE PUMPKIN PUNCH
serves: 12
W H A T Y A N E E D

2 cup apple cider
2 cup freshly squeezed orange juice
1 cup freshly squeezed lemon juice
1 cup pumpkin butter
16 ounces vodka
8 ounces brandy
4 (12 ounces) bottles of ginger beer or sparkling water
pomegranate seeds
Thinly sliced apples for garnish
cinnamon sugar, for rims
Pumpkin, top removed and seeded
B U S T O U T
Pumpkin Container
---
I N S T R U C T I O N S

In your pumpkin bowl, combine the apple cider, orange juice, lemon juice, pumpkin butter, vodka, and brandy. Chill until ready to serve. When you're ready to serve, grab your pumpkin bowl, and add the chilling punch mix. Then add the ginger beer, pomegranate arils, and apple slices. Garnish with flowers, and you are ready to serve up! If desired, rim glasses in cinnamon sugar, fill with ice. Garnish with apple slices and cinnamon sticks, flowers, and some fun thanksgiving themed cocktail stirs from David and Leanna.
---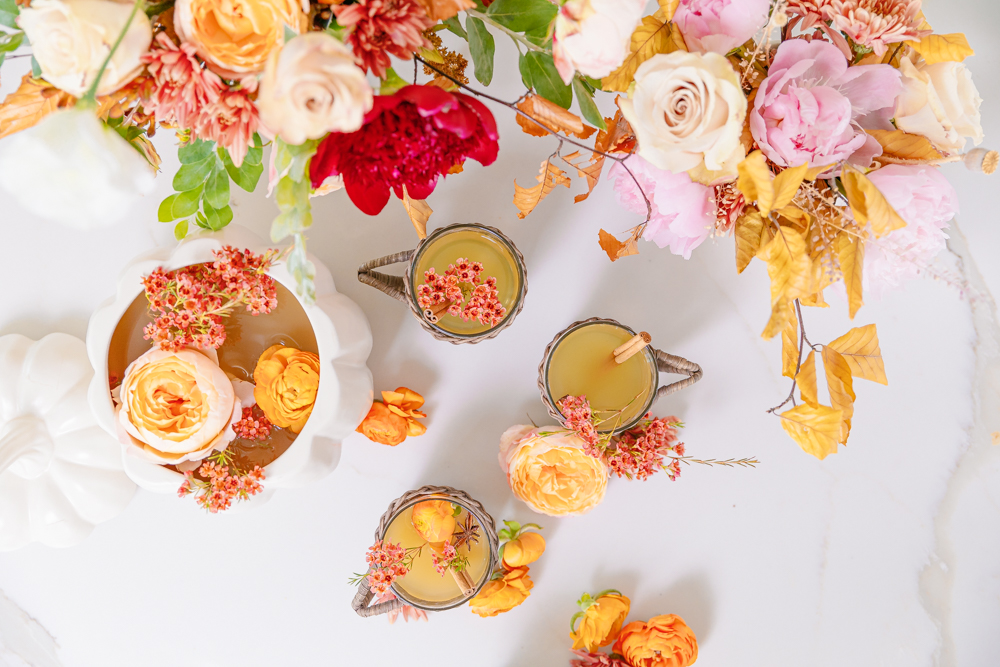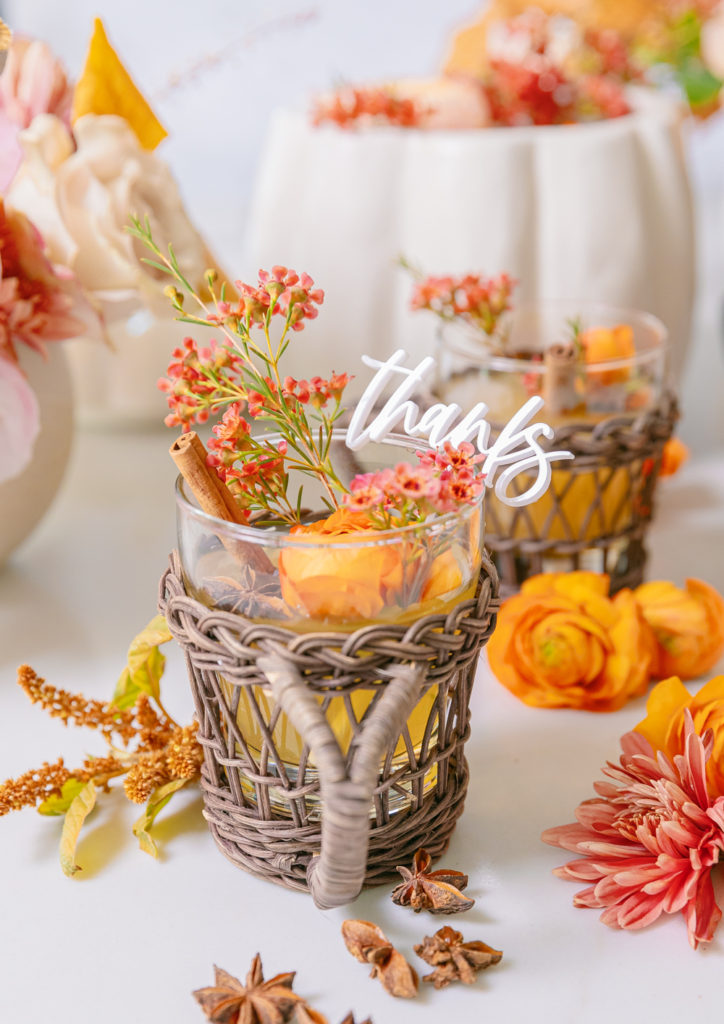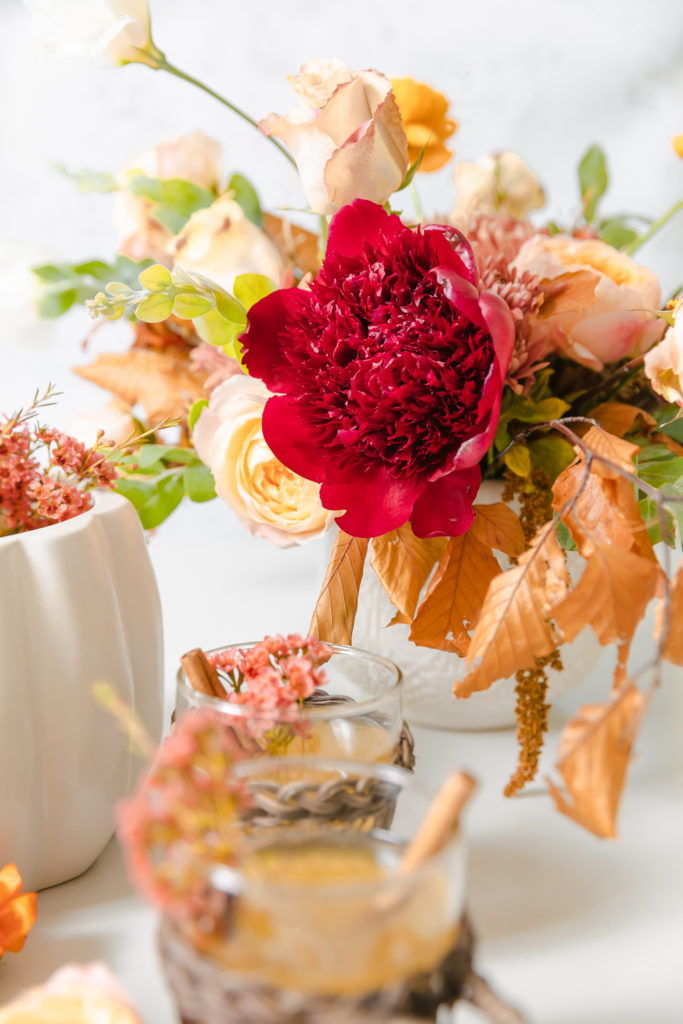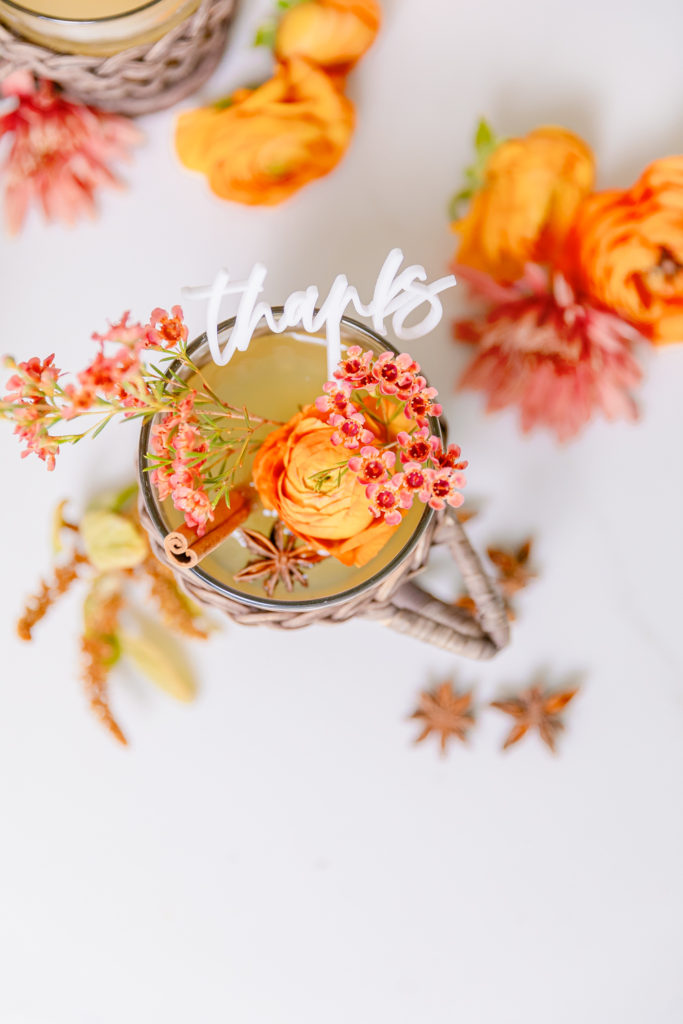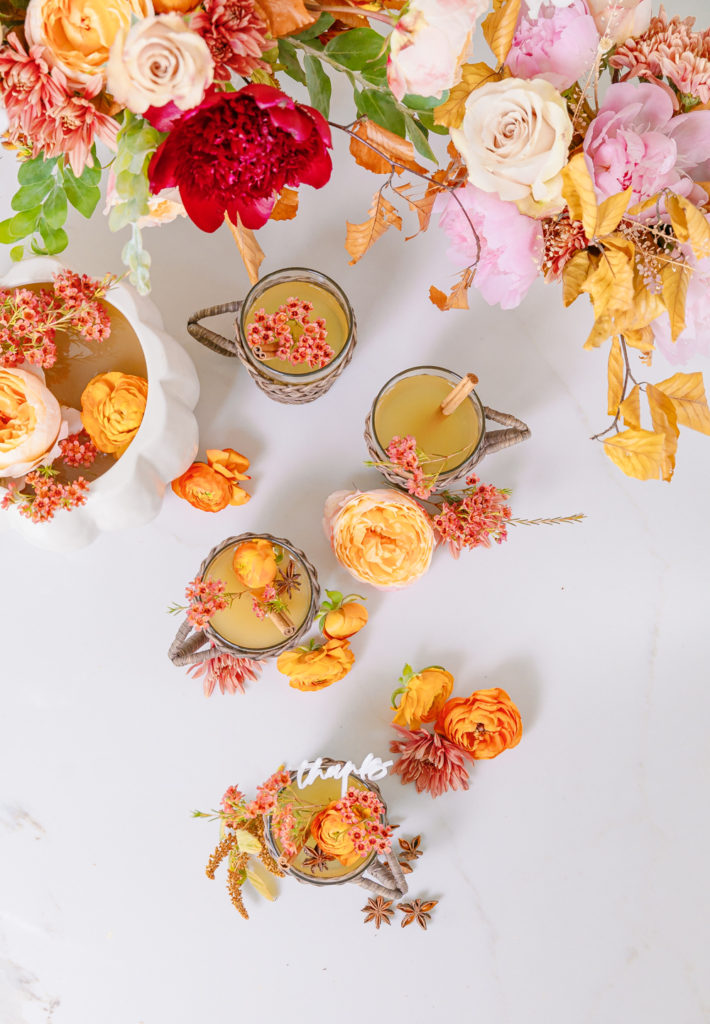 ---
B E I J O S B A R

xx
ABBY