Are you looking for an easy cocktail to serve up at your next Friendsgiving? Well, here you go! Decoy wines from has come out with a new seltzer line, and we love it! It is made with their wines, sparkling water, and tantalizing fruit flavor; this refined and refreshing wine seltzer is perfect when you want something light, bubbly, and delicious. Now, you definitely can serve up on its own, but I wanted to add a little twist to it by adding some golden berries into the mix. I picked the chardonnay with clementine orange to compliment the golden berries.
Photos by Dayna Studios
---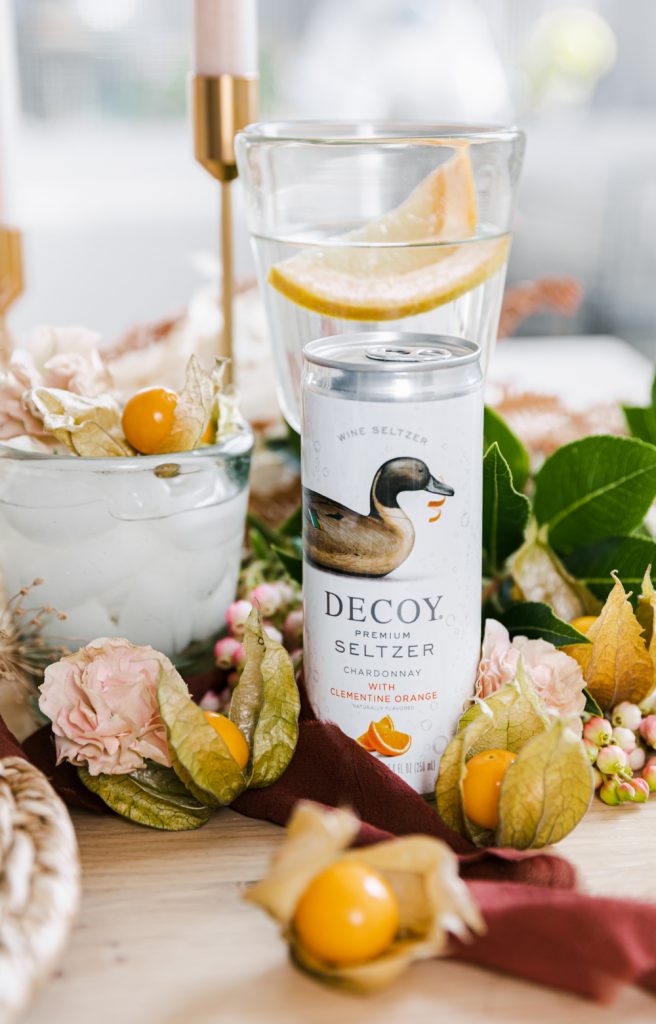 ---
WHAT IS A GOLDEN BERRY?
Golden berries are closely related to tomatillos, they have a sweet, tropical taste similar to pineapple and mango. They are high in fiber, vitamins, minerals and beneficial plant compounds that may boost your immune system, eyesight and bones.
---
GOLDEN BERRY CHARDONNAY COCKTAIL
serves: 1 COCKTAIL
W H A T Y A N E E D

Decoy Seltzer
Golden berries
Fresh orange juice or pineapple juice
B U S T O U T

Pretty Glassware
---
I N S T R U C T I O N S
Super easy here, guys! I like to add ice, but you can omit it if you want. Fill your glass with ice. Add in a shot glass of fresh orange juice. Fresh is key here; it pairs lovely with the chardonnay. Fill the rest of the glass with the seltzer. I like to add a little bowl of husked golden berries next to each person's plate to add to their drink. It's super yummy to eat them right out of your drink; think of it as a cherry garnish! Top with the golden berries, and you are ready to serve up!
Cheers!
---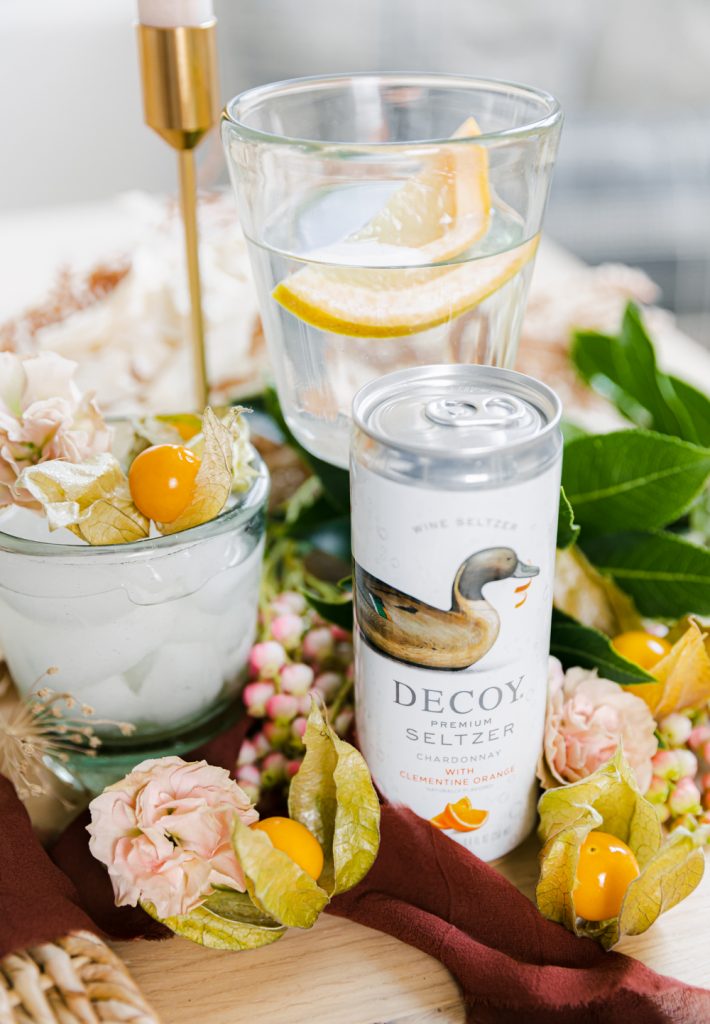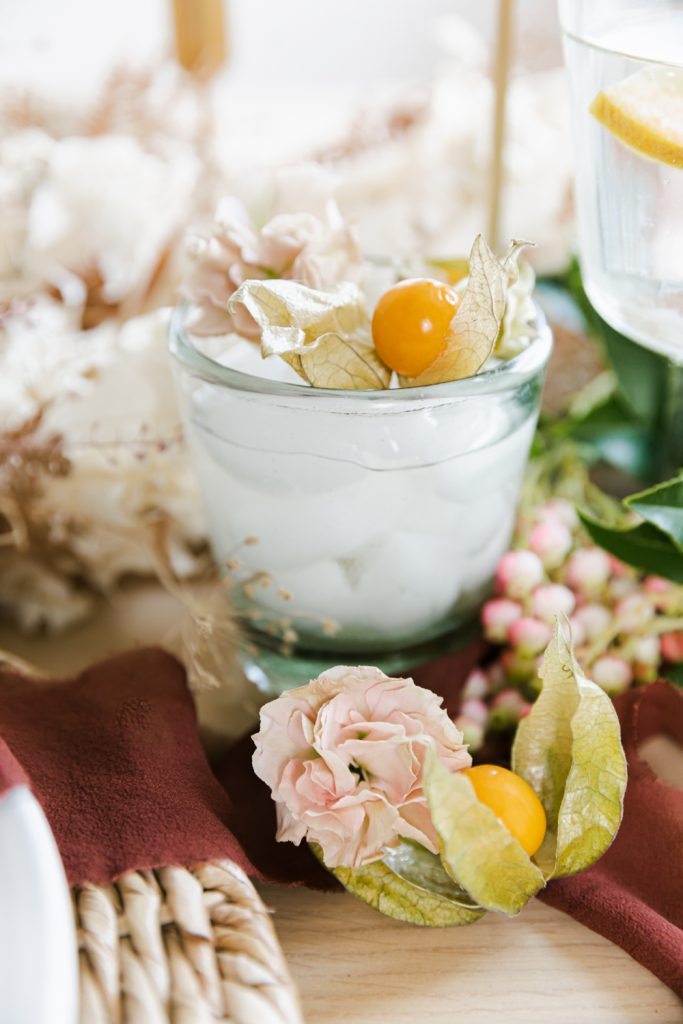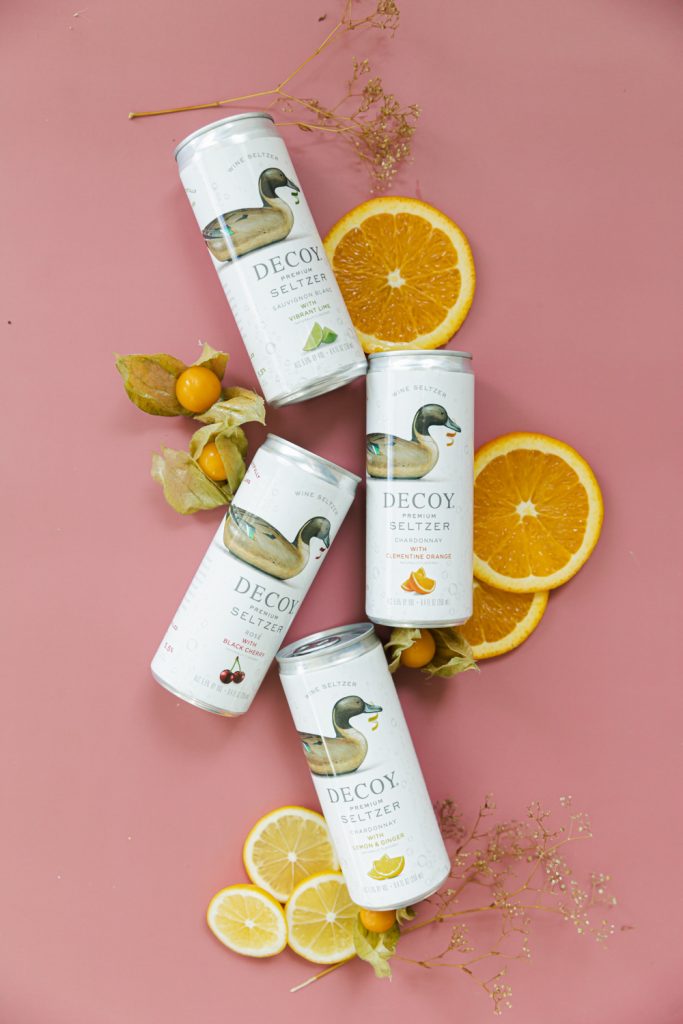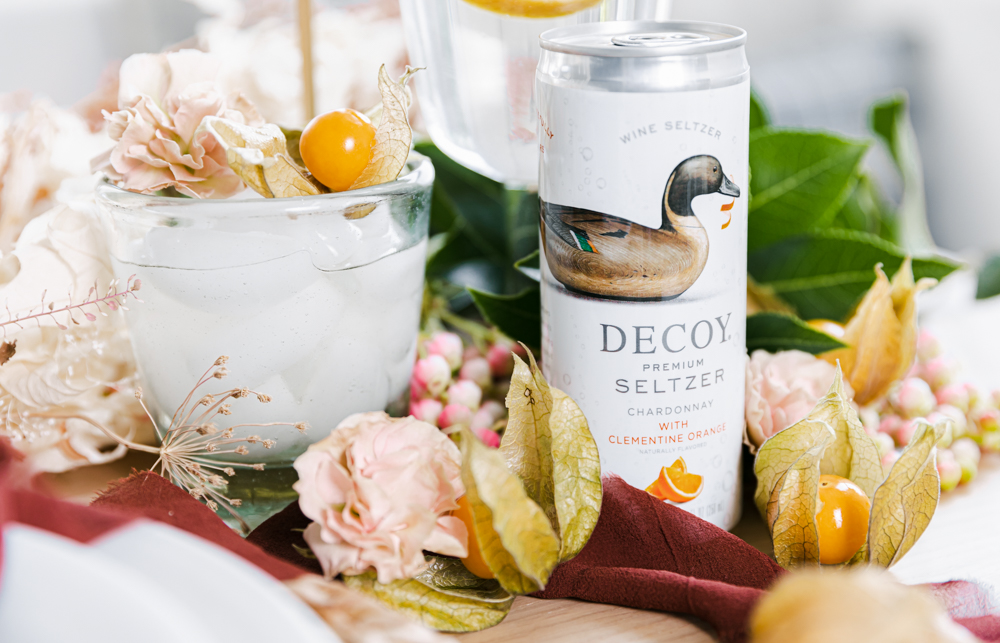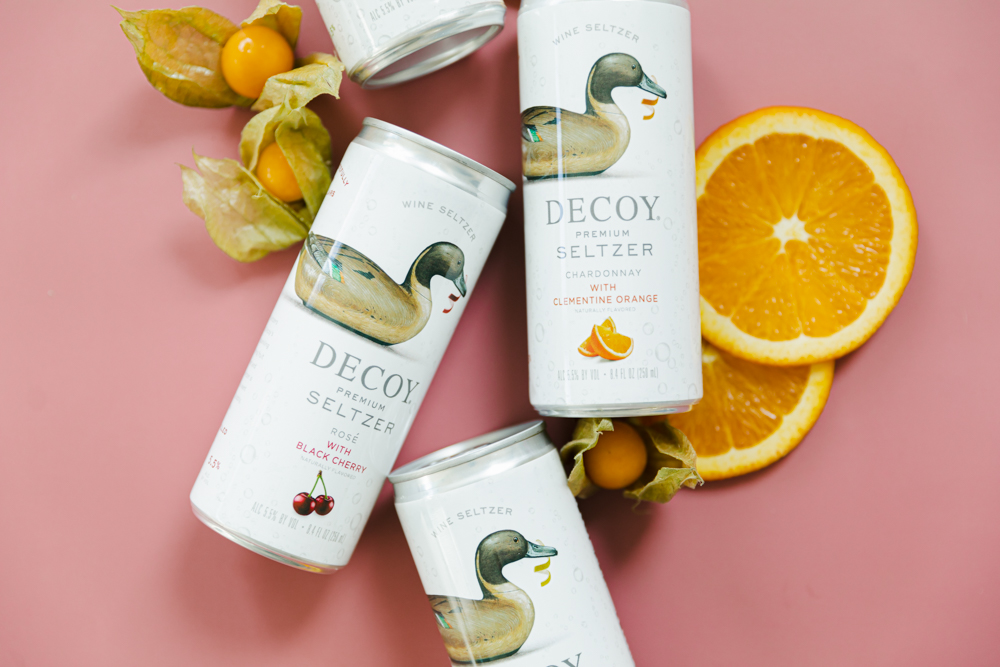 ---
xx
ABBY