And they called it puppy love… Well around here we have A LOT of love for puppies and dogs.  My pup Dolly is part of the family and my first baby.  She's the sweetest and really, I should throw her an event because she's just the best!  Anyhow, my friend Courtney at Poppy Jack mentioned that National Puppy Day was coming up, it's tomorrow actually, March 23rd!  Courtney also mentioned that she gets a lot of requests for puppy parties, they were something her clients loved so it would be fun to give them some more inspiration.  That's all I needed to hear!  Plus, I had done a kitty cat party last year, I had to play fair!  So I decided to show how you can create a puppy party at home!  Keep scrolling to see the cuteness!
Photos by Alison Bernier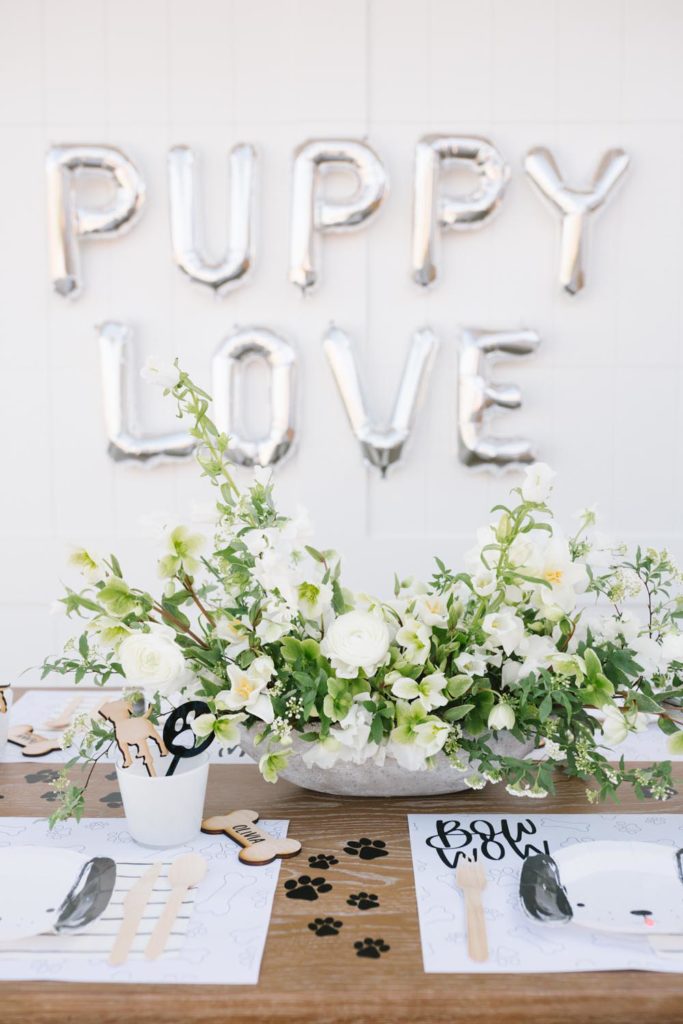 We couldn't pawsibly start without an invite?!  Poppy Jack created these bone-a-fide adorable invitations that we fell in love with, loving the detail on the envelopes too!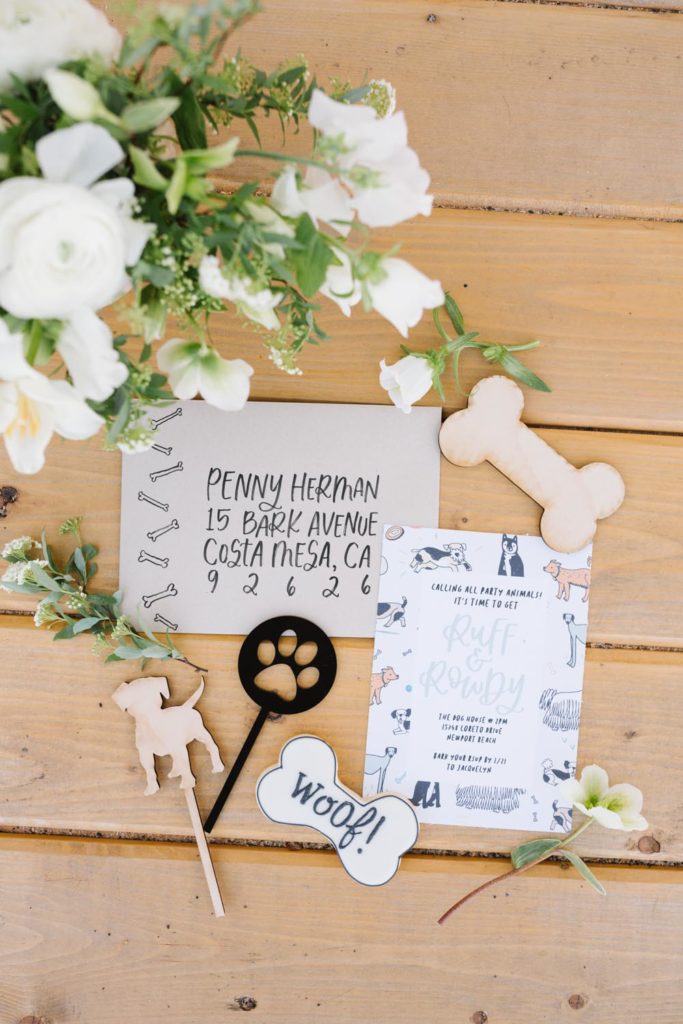 Now lets get to the Paw-ty!!  We don't want to miss any of the fun!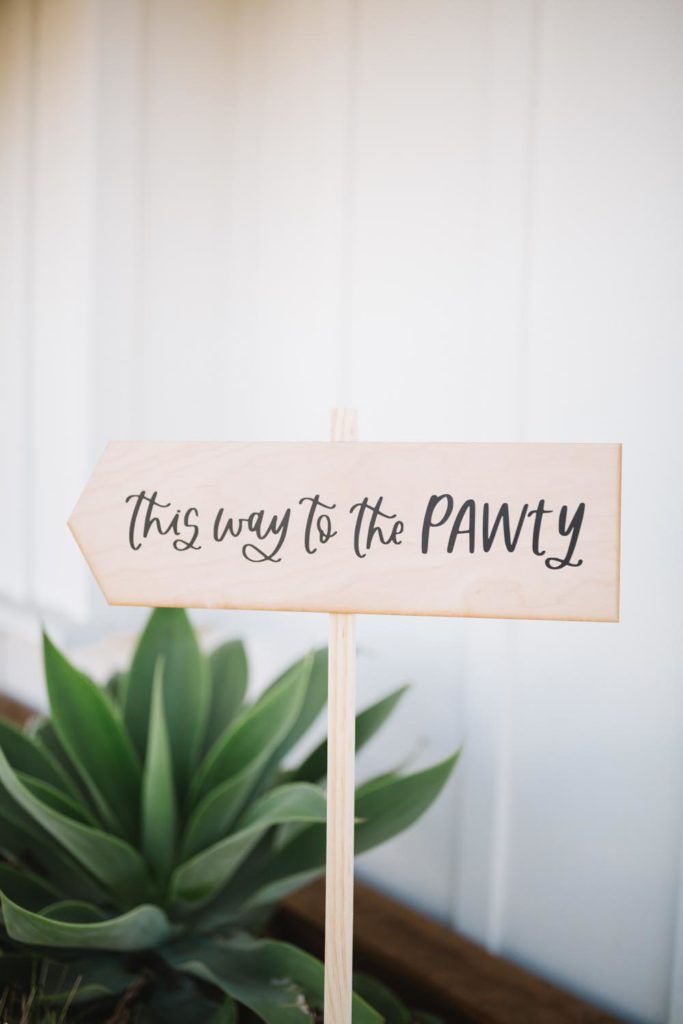 Howl about this cute table?!  We had Poppy Jack make some fun placemats (which would be really fun to color on, right?!) and she did vinyl sticker paw prints that we decorated around the table.  We used these little puppy plates from Meri Meri with Daydream Republic's classic black and white striped napkins.  For place cards Courtney did the cutest bones with each little guest's name and of course we did some fun drink stirrers – paw prints and dogs!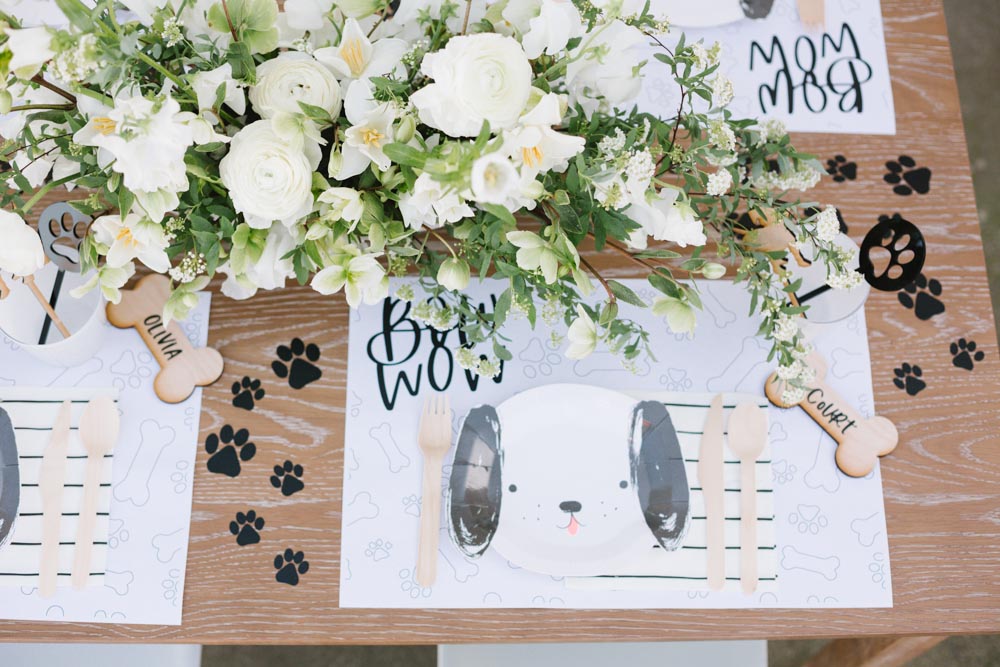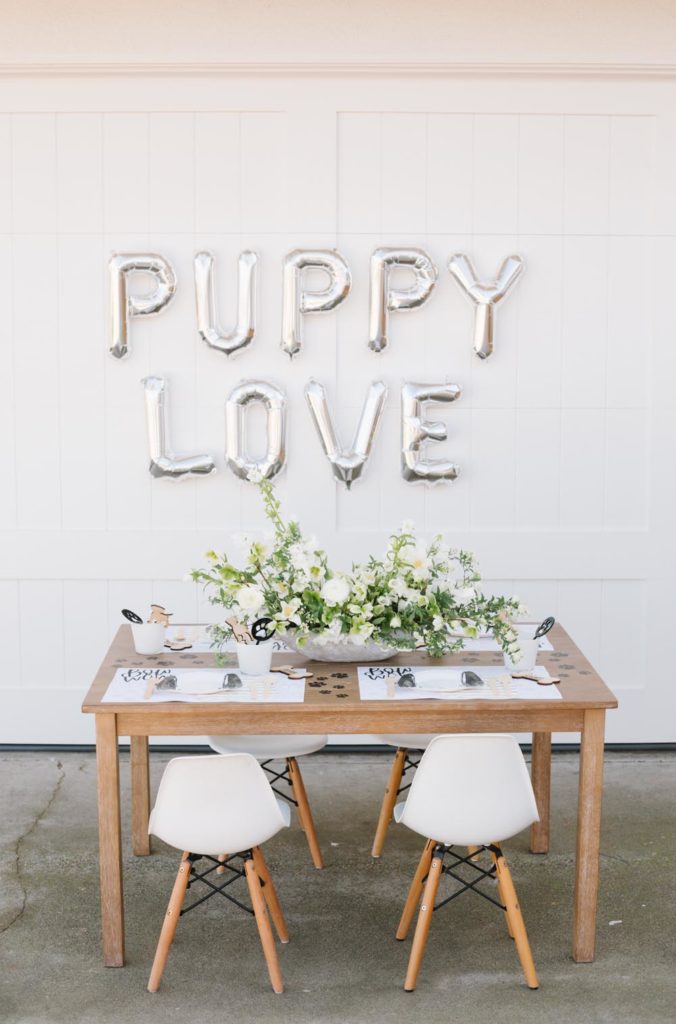 The florals by Third and Park were kept simple – Spring greens and gorgeous white blooms.  We wanted dogwood, but alas it wasn't in season… But for those of you throwing a party, we suggest it for the cute factor!!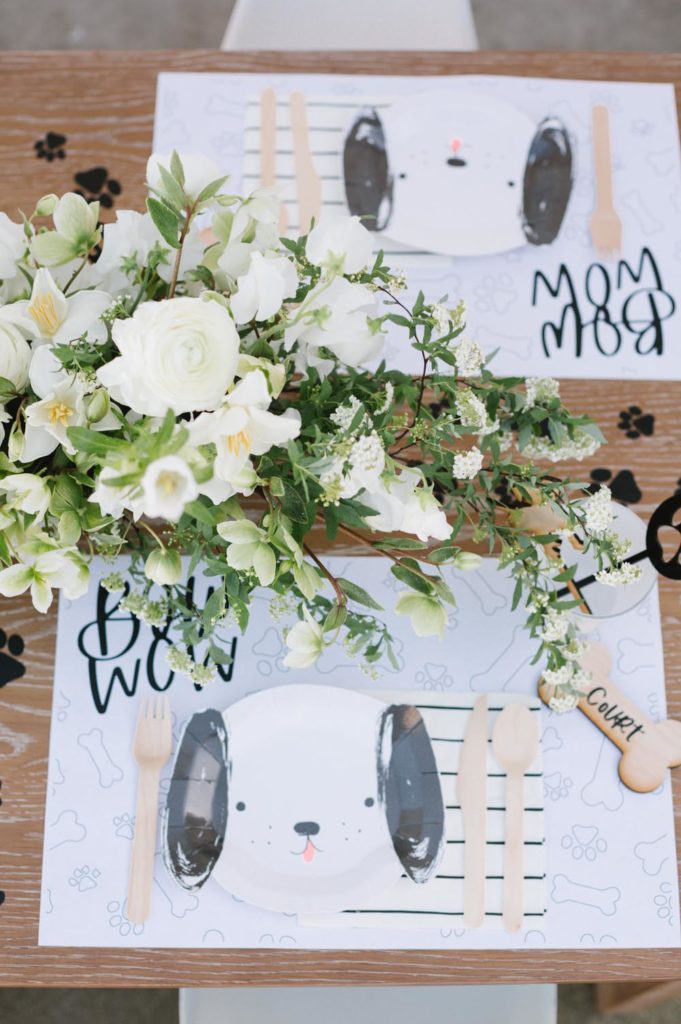 Of course my girl Dolly had to get in on the fun!!  Isn't she so fetch?!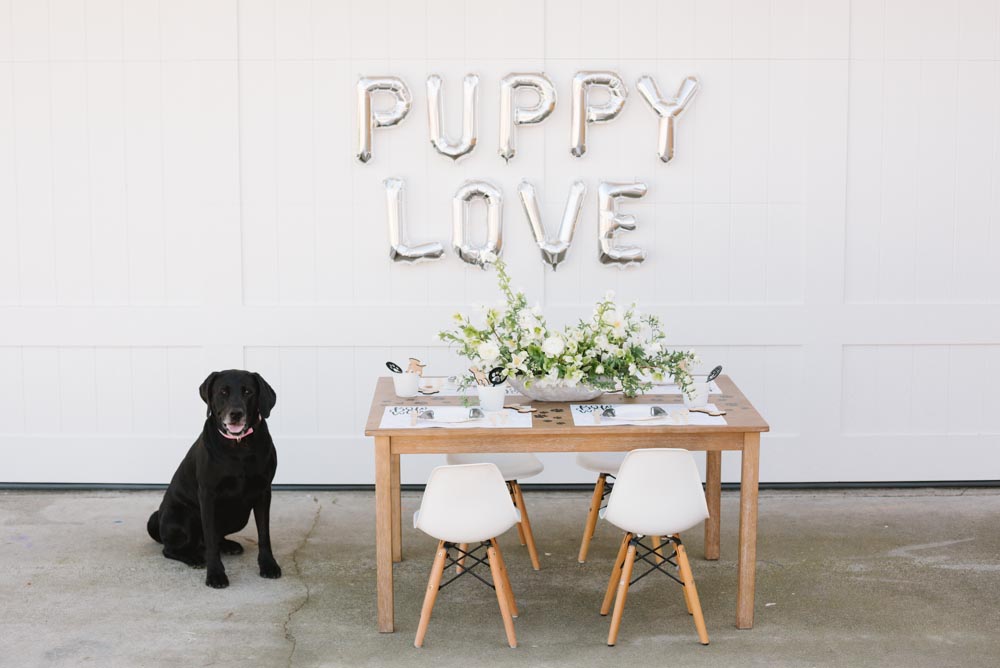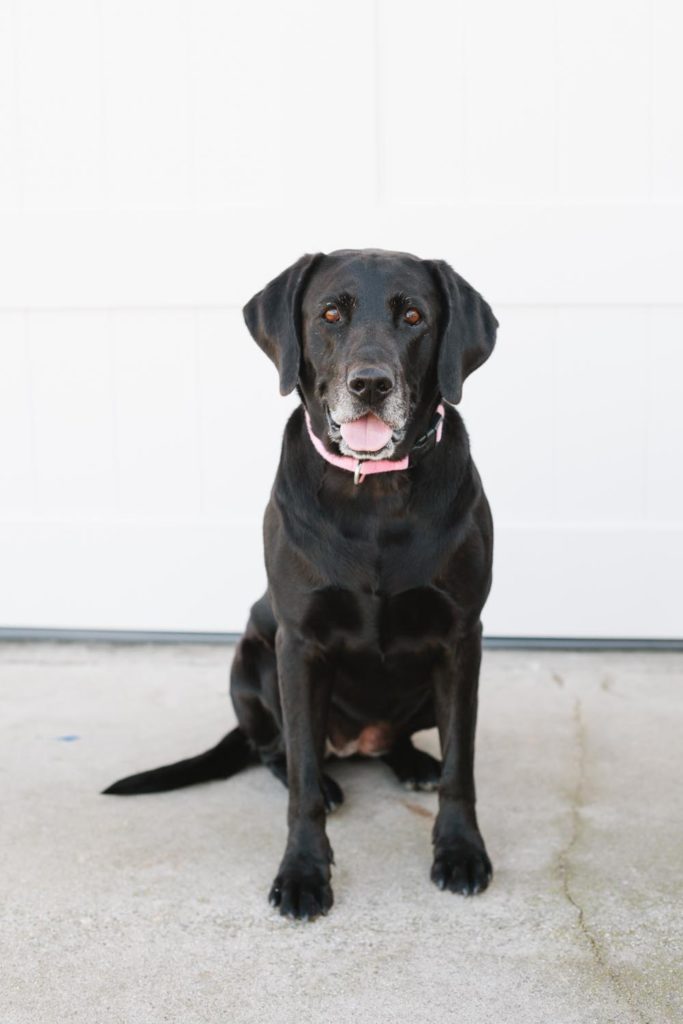 All about those details…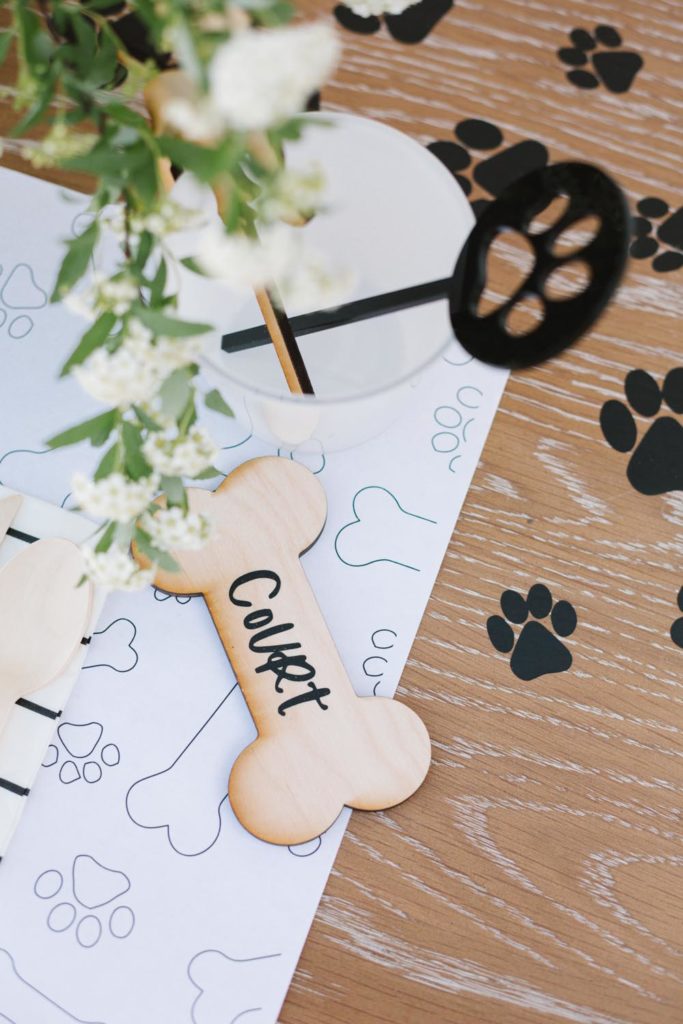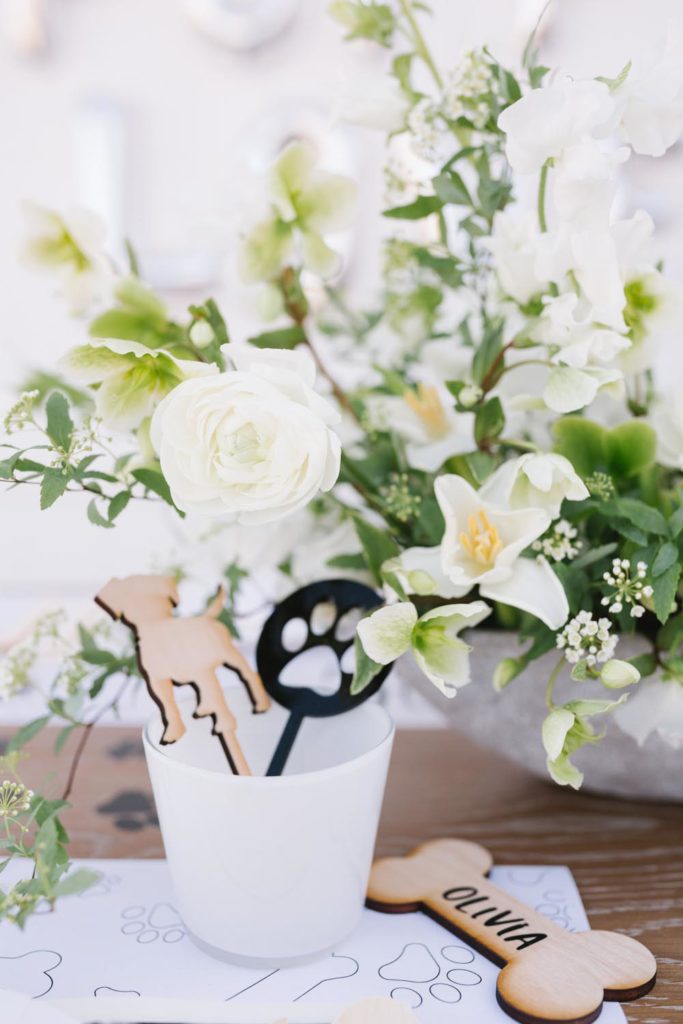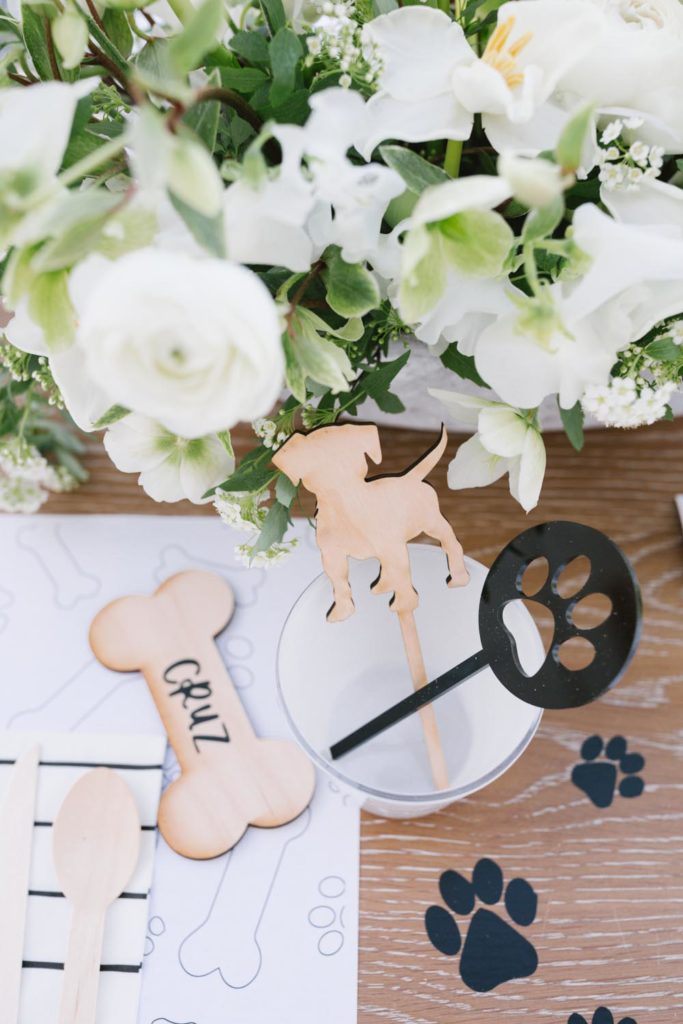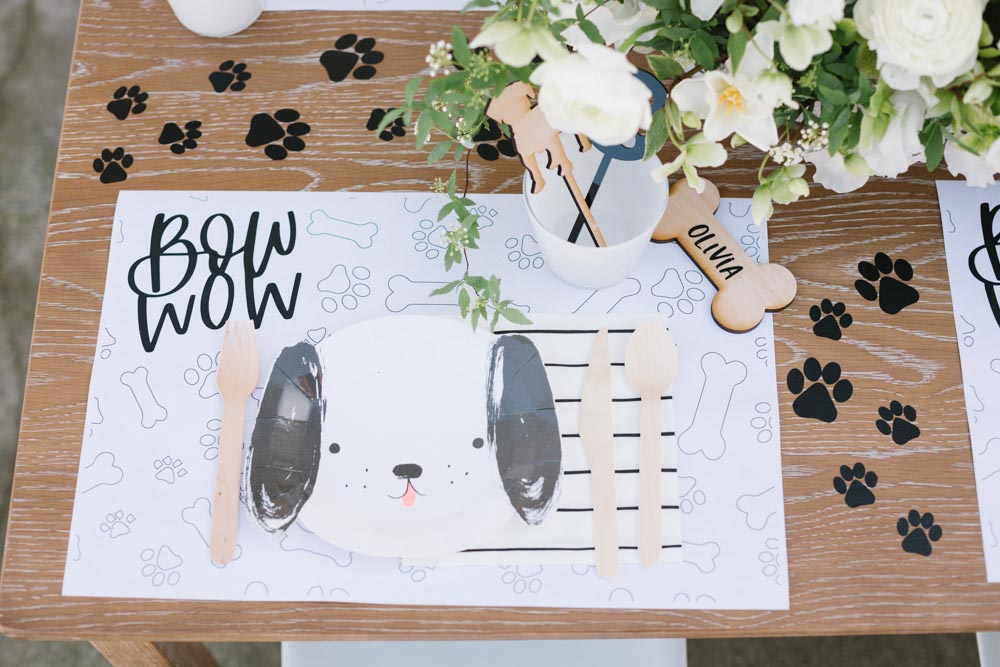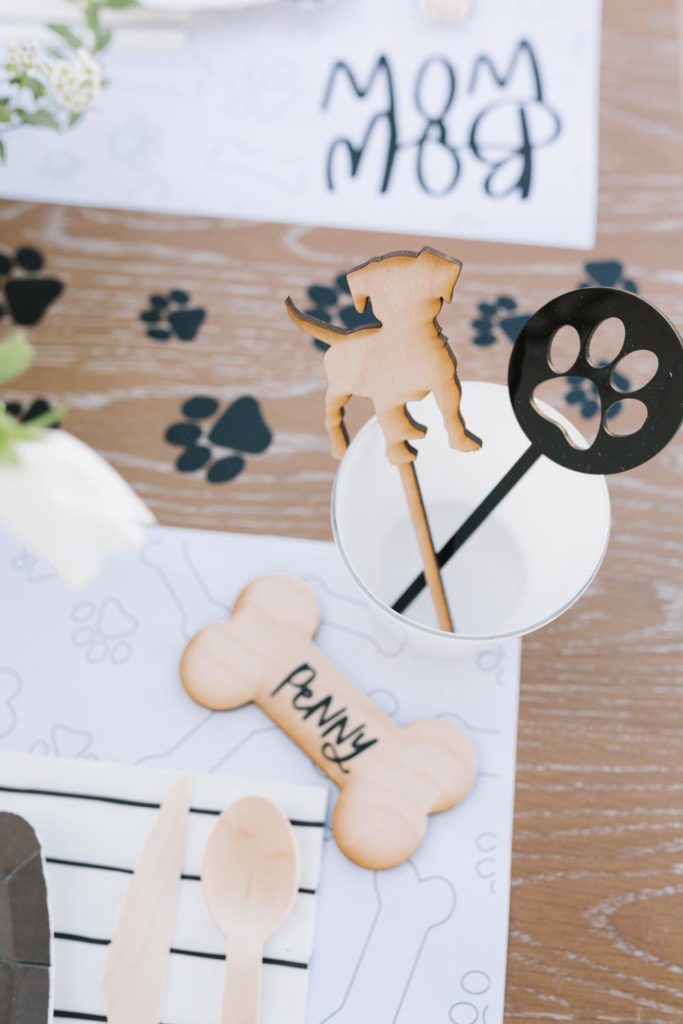 Now to get some little people at the table!!  It's Pawty time!!!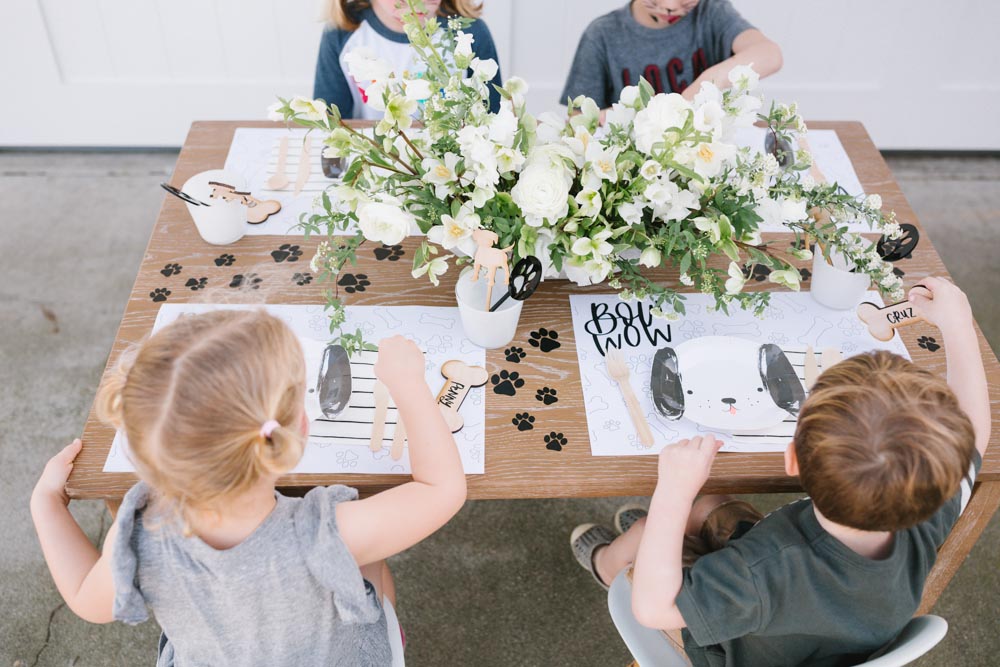 Furtunately, these cuties got their faces painted by Mama Bear Parties, we always love having her be part of the fun!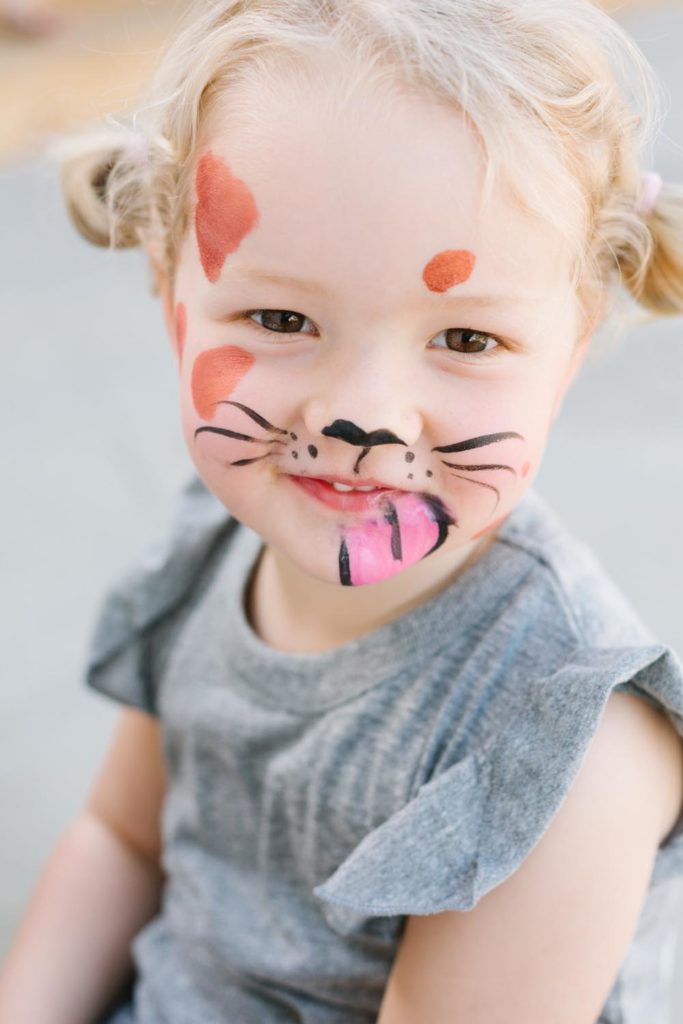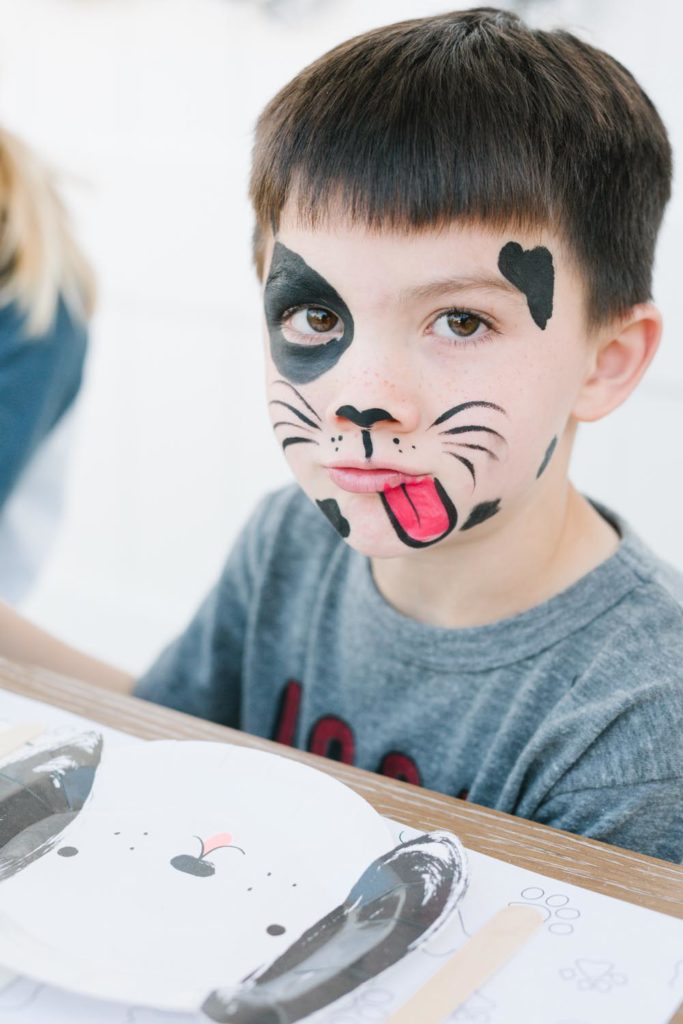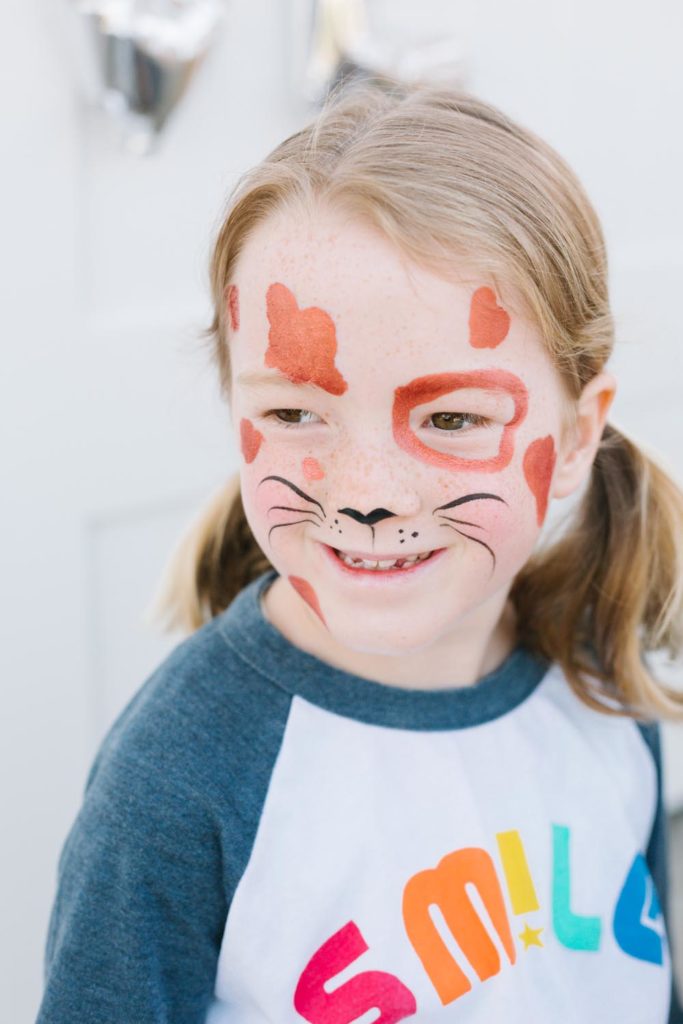 But this stinker was having a ruff day and said absolutely no to it!  I'll keep him though, he's still pretty cute ;)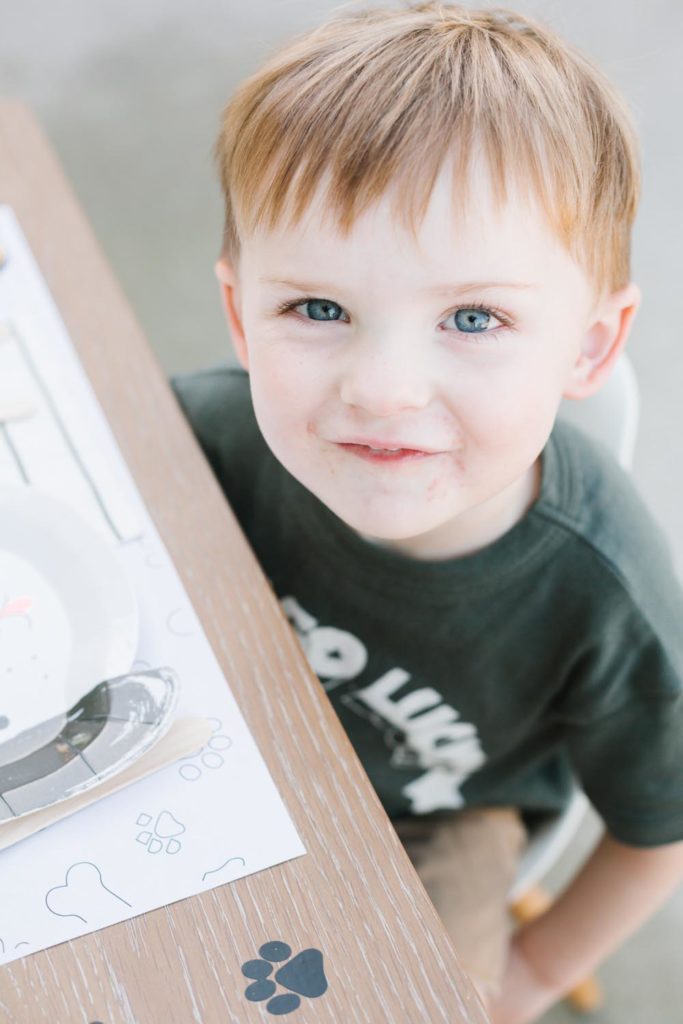 True puppy love right here between these two!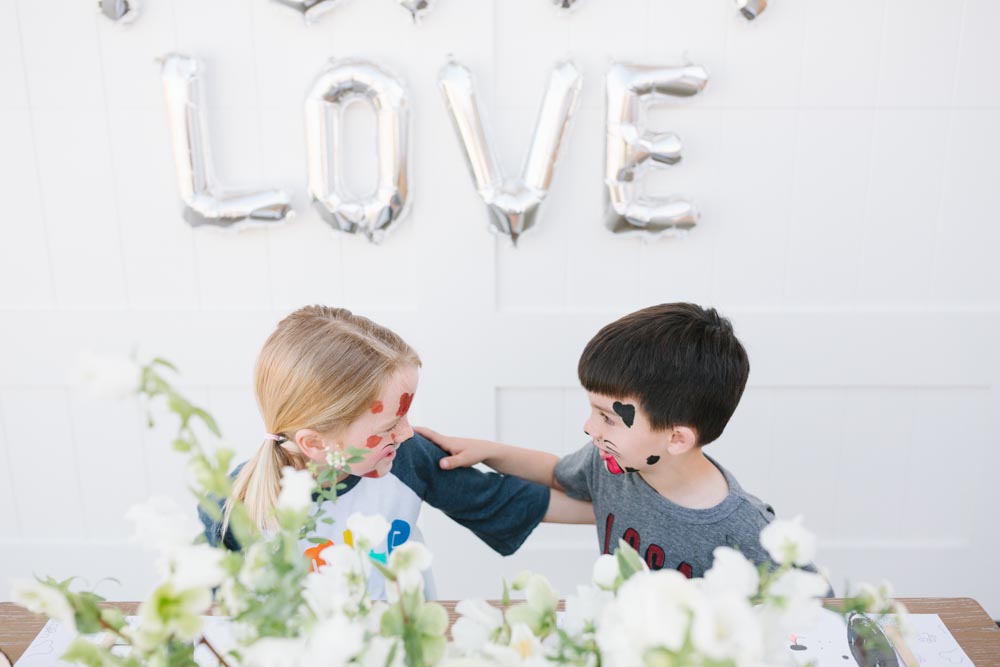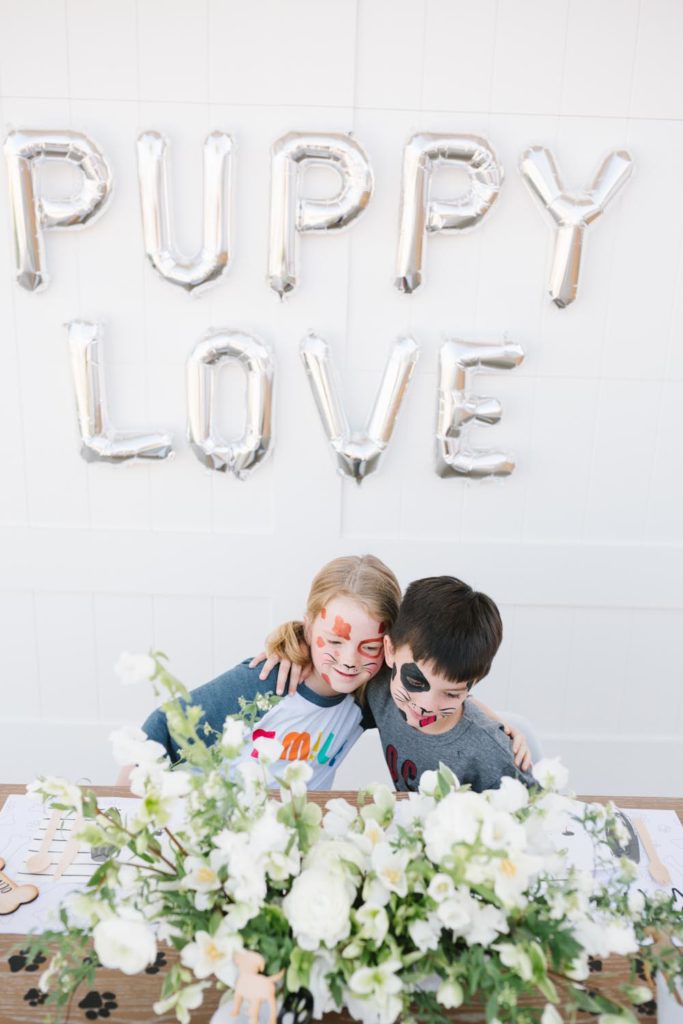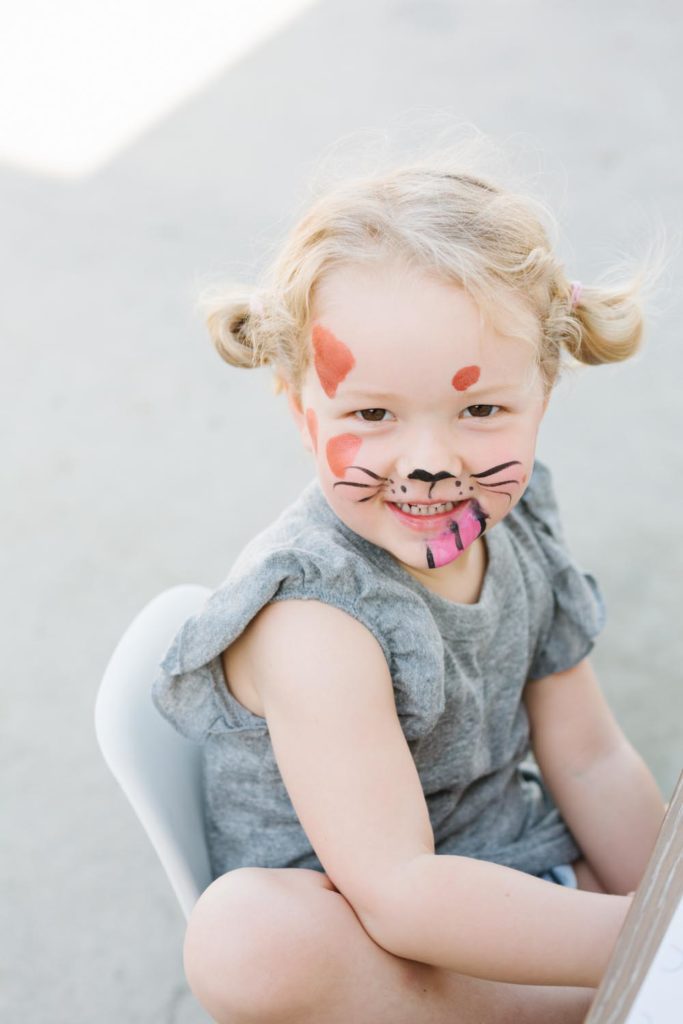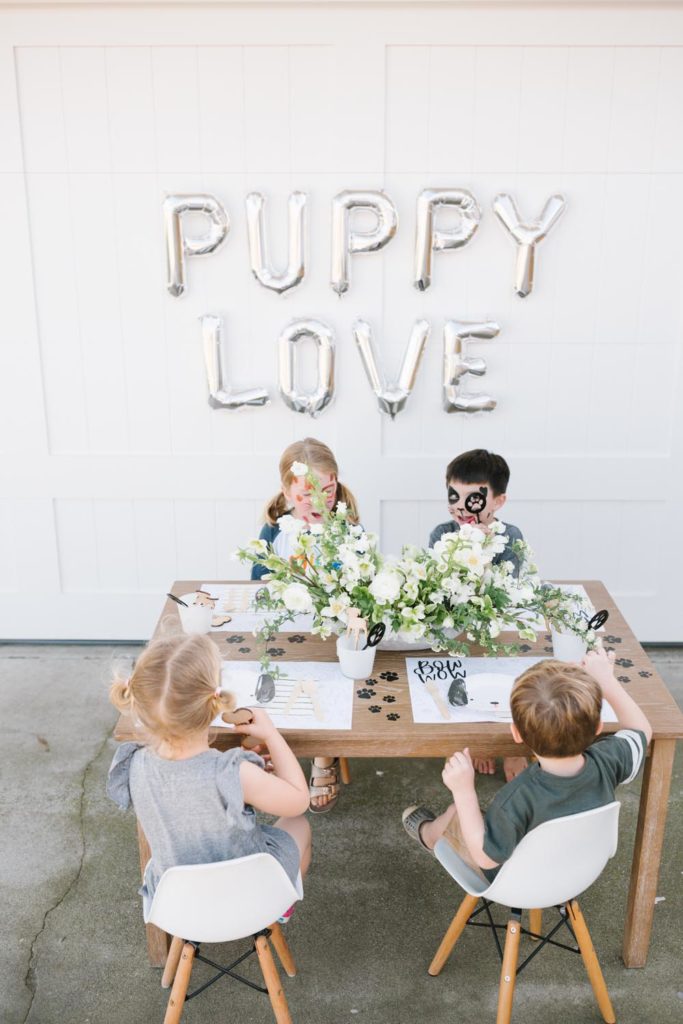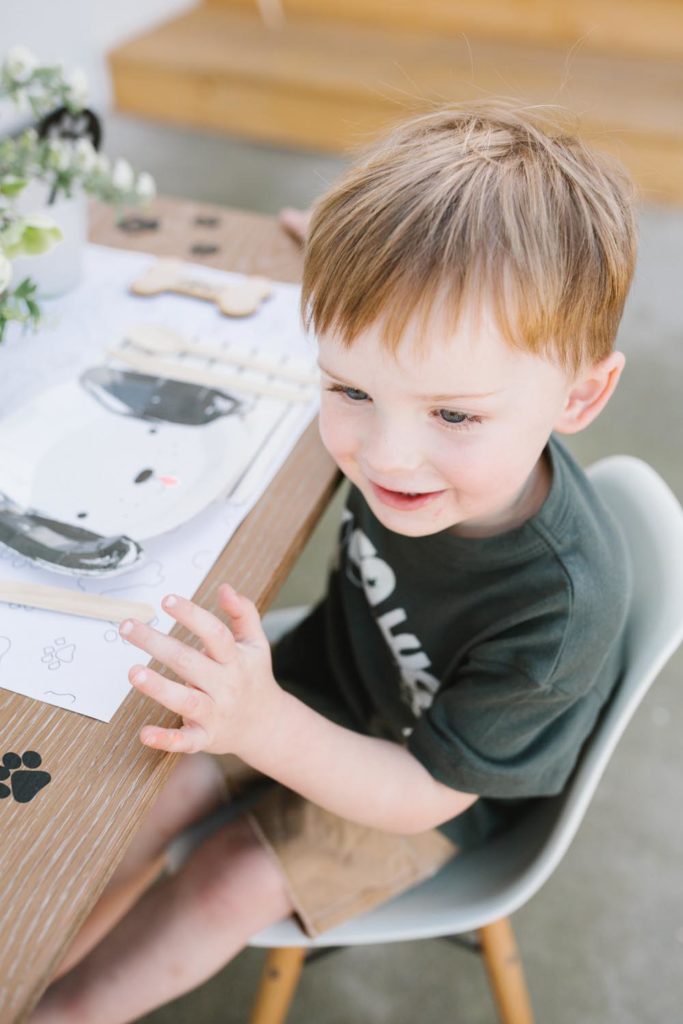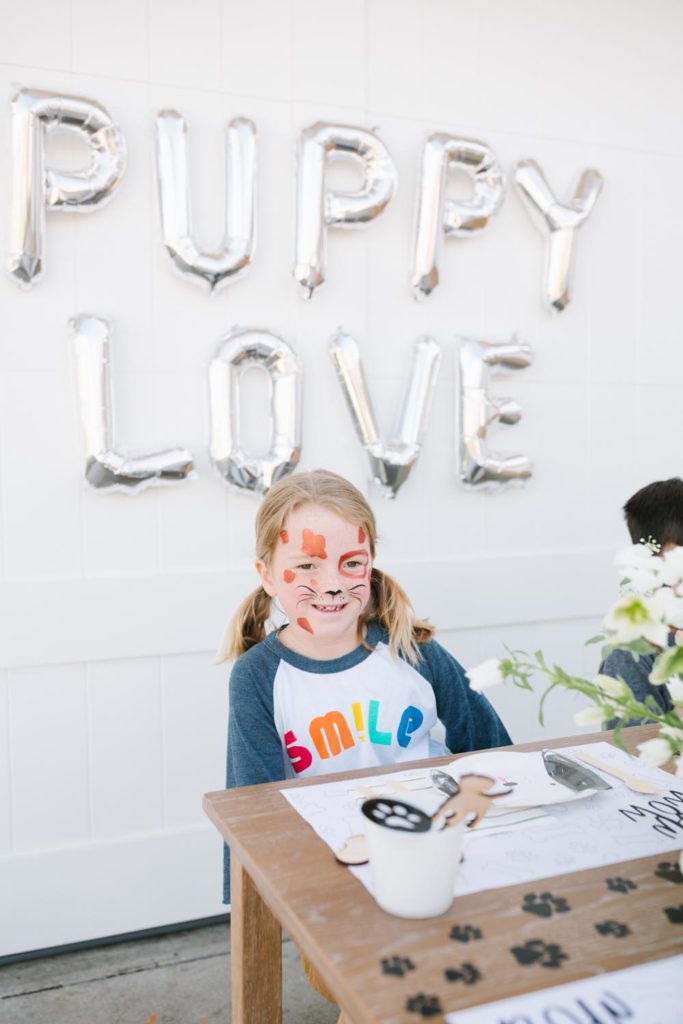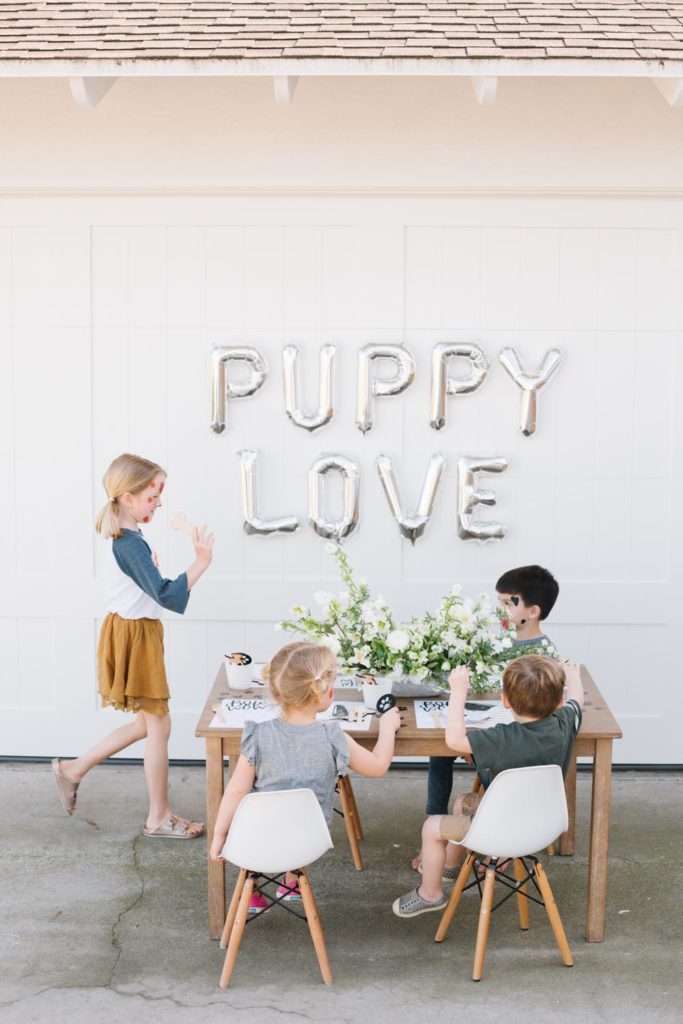 The kiddos are in our favorite Chaser Kids! The softest and cutest tees & dresses.  Showing off their best moves, and not quite as well trained I must say, haha!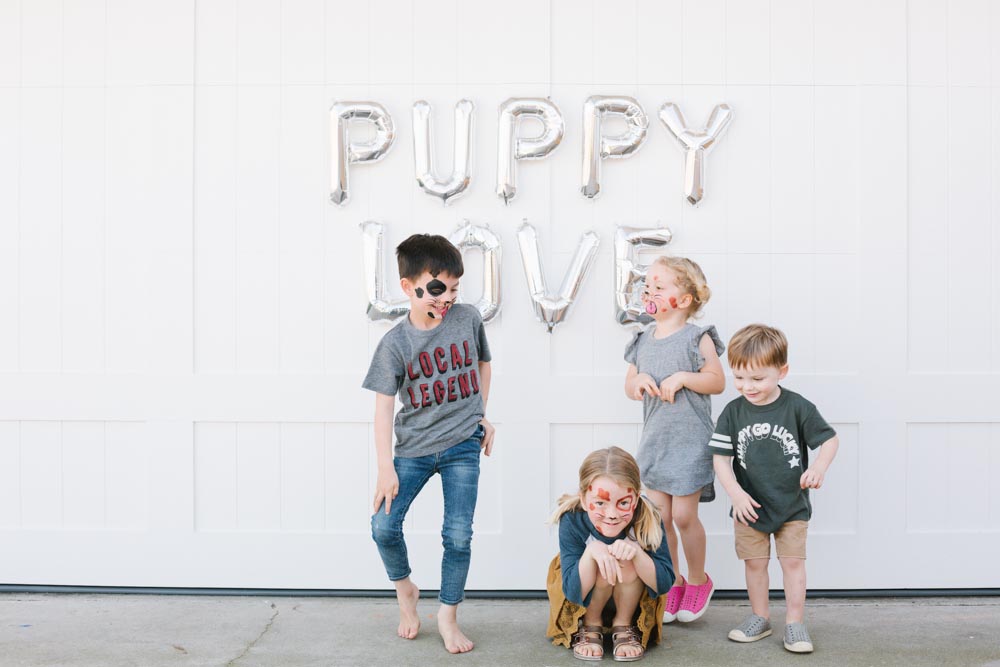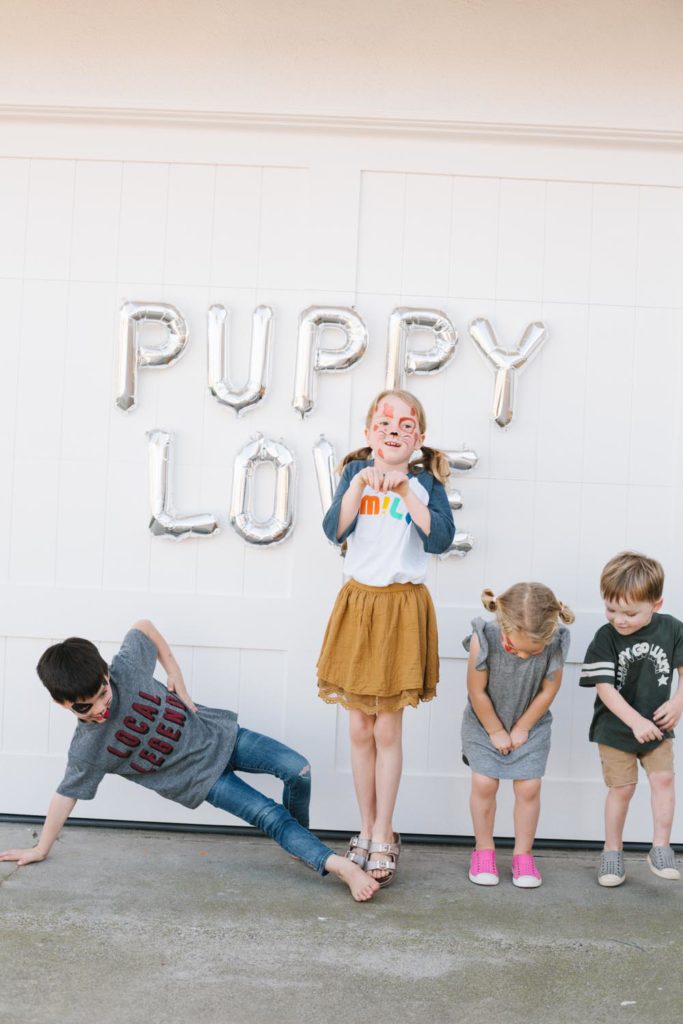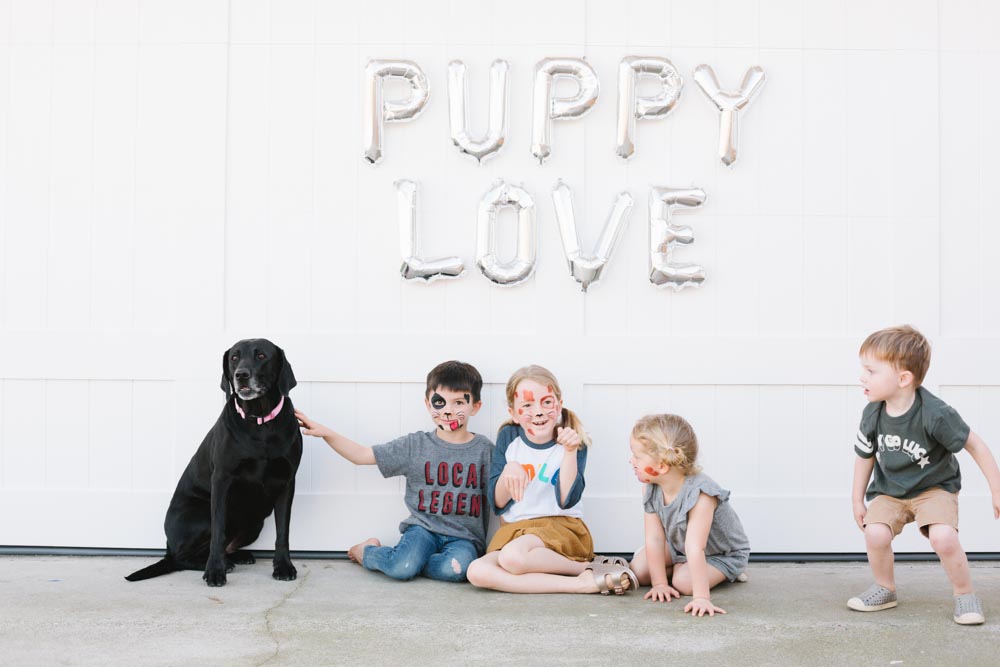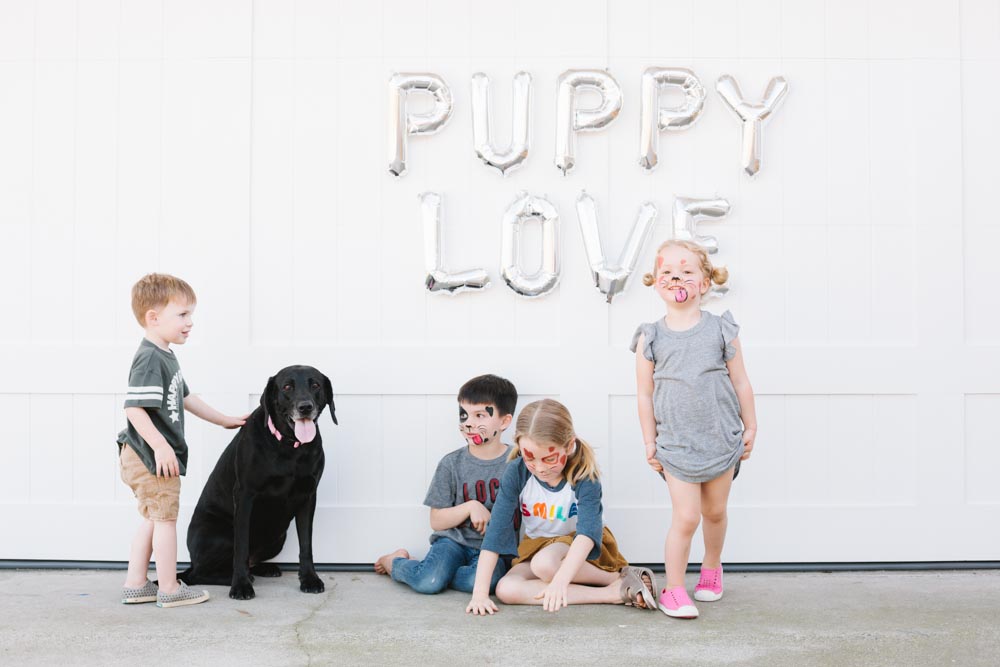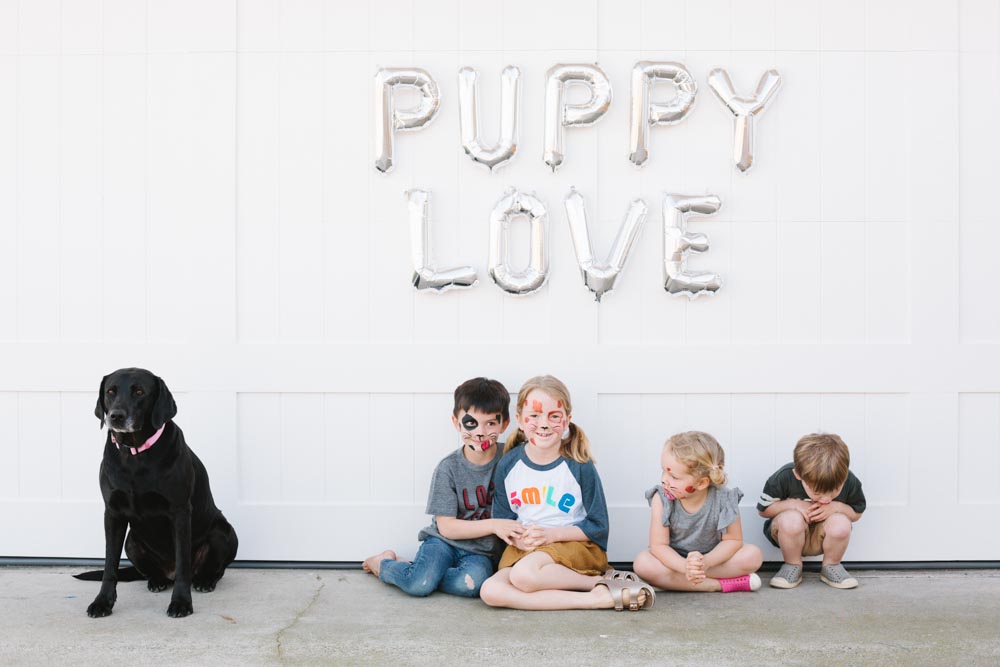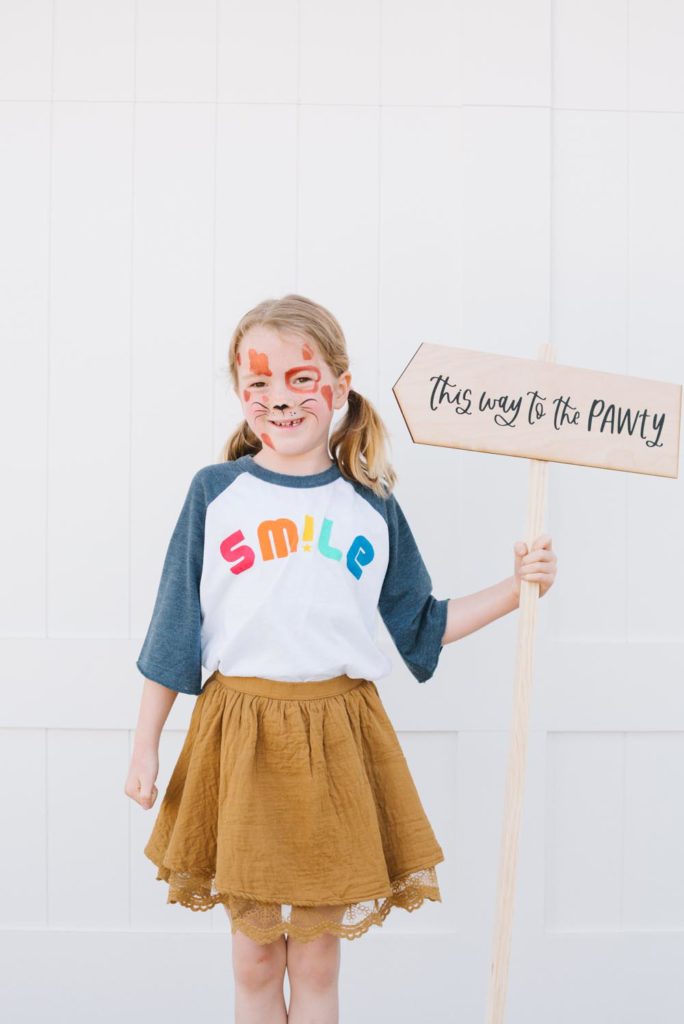 Now onto the best part, the desserts!!!  The Sweet Lemon Bakeshop really killed it on this one.  It's just too much cuteness to handle, I'm pawsitively in woof.  You can't take fur granted how tasty they all were either!  We added the perfect sign and cake topper by Poppy Jack – and how about those dog bowls as dessert stands?!  Sort of my favorite idea I had for this one, haha!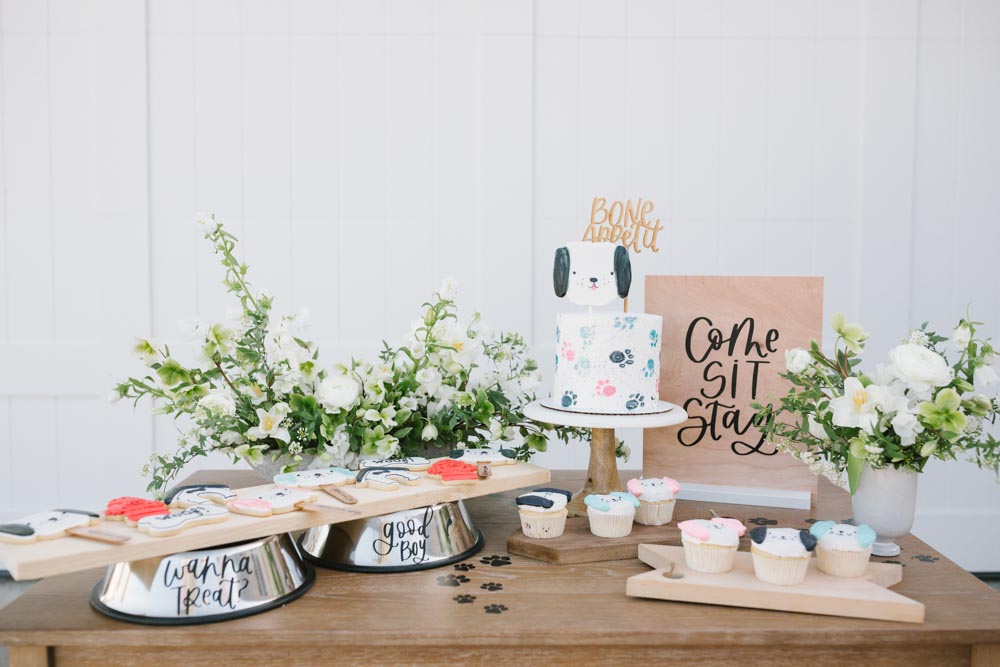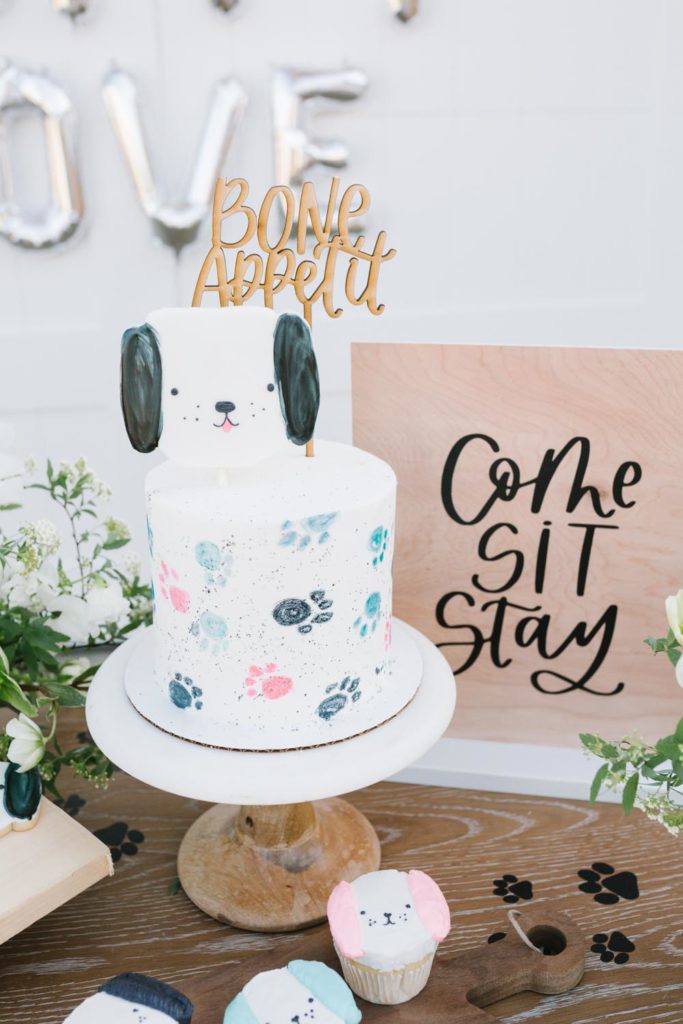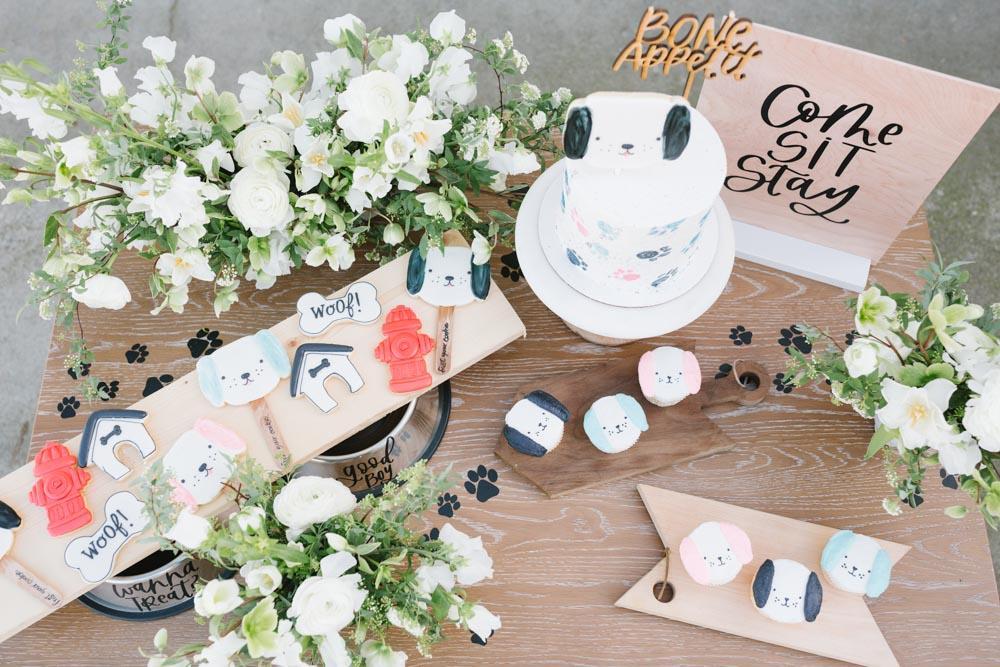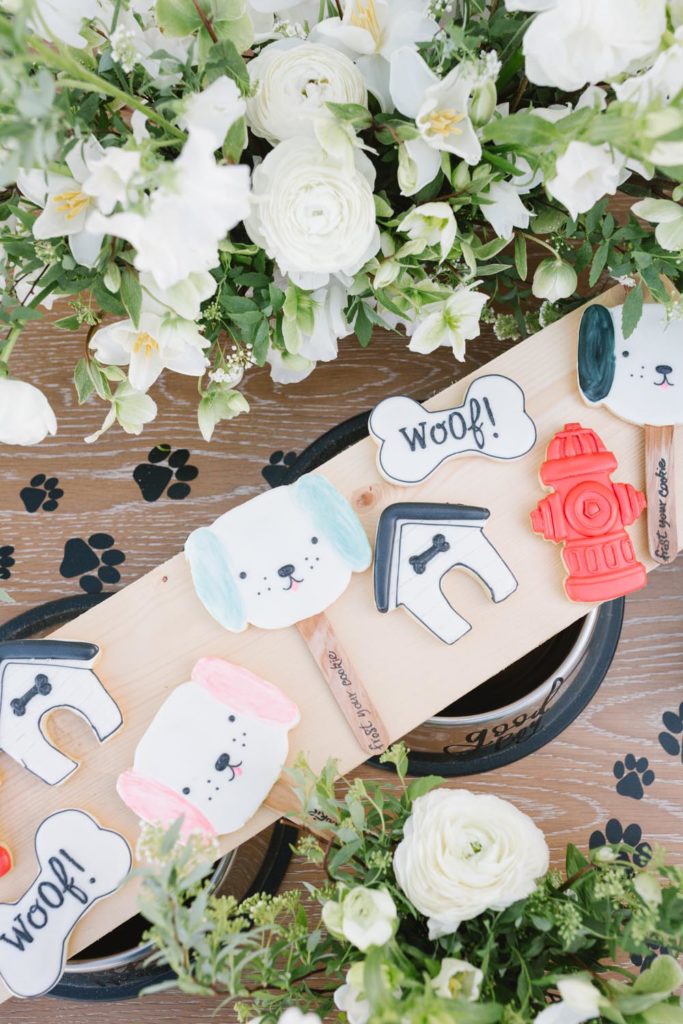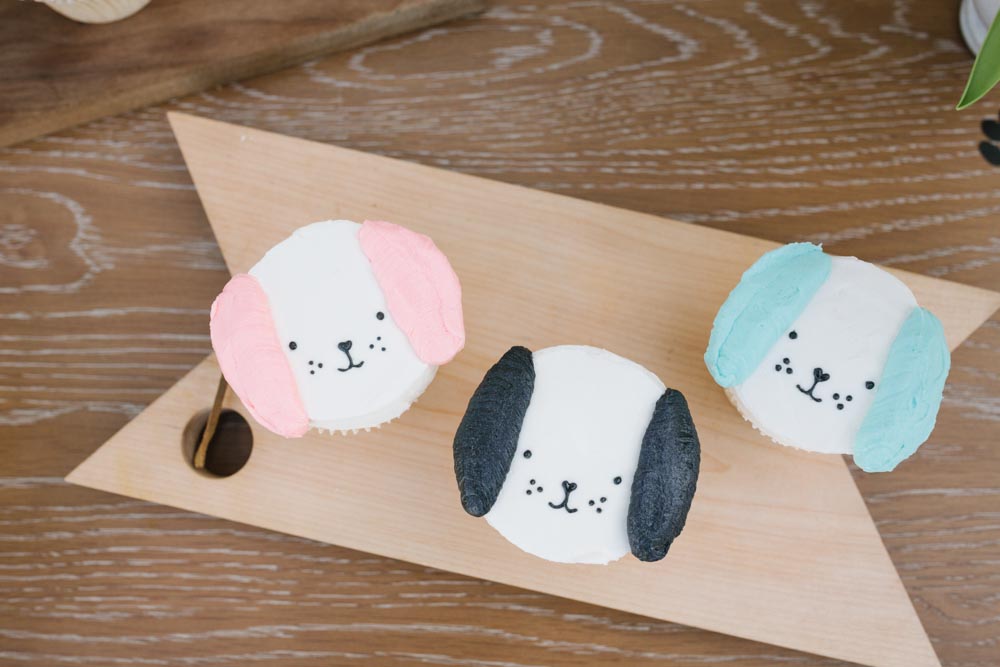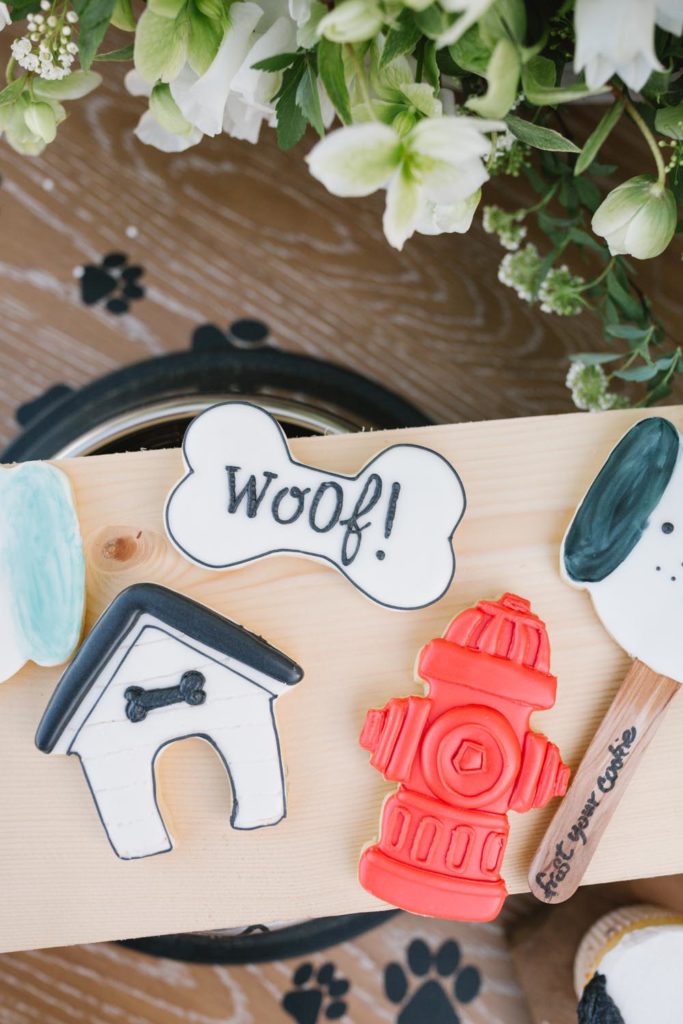 Just a few of the details to share!  Because I am all about them and love these ones…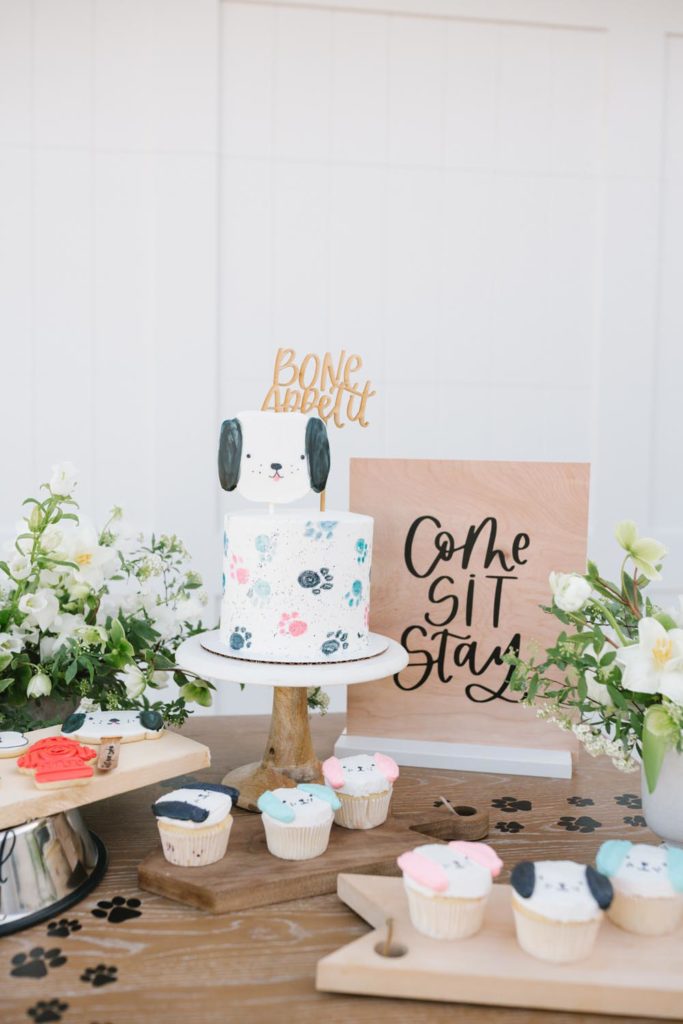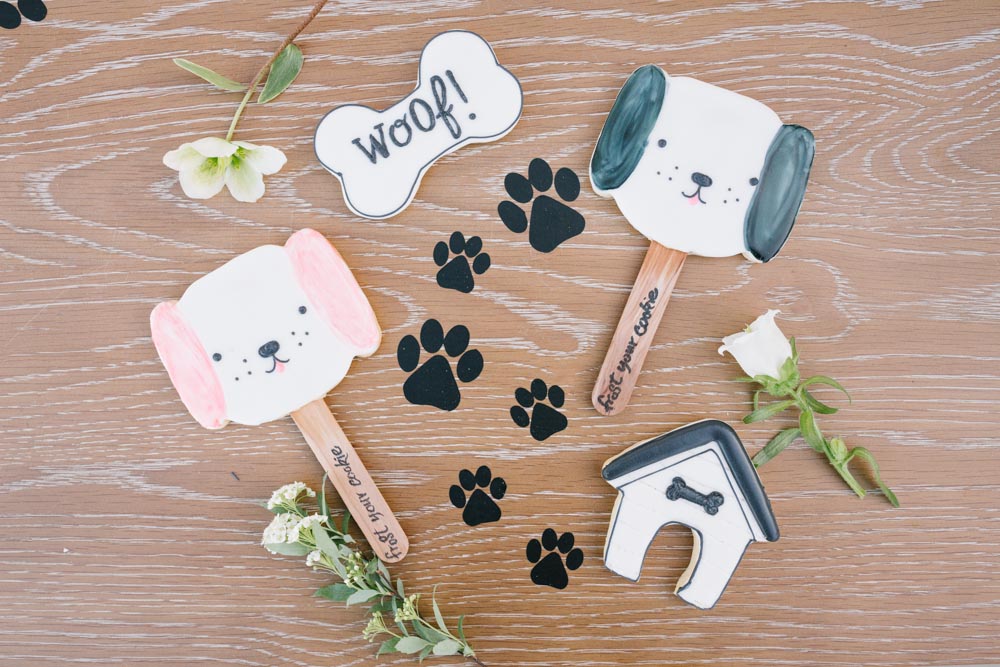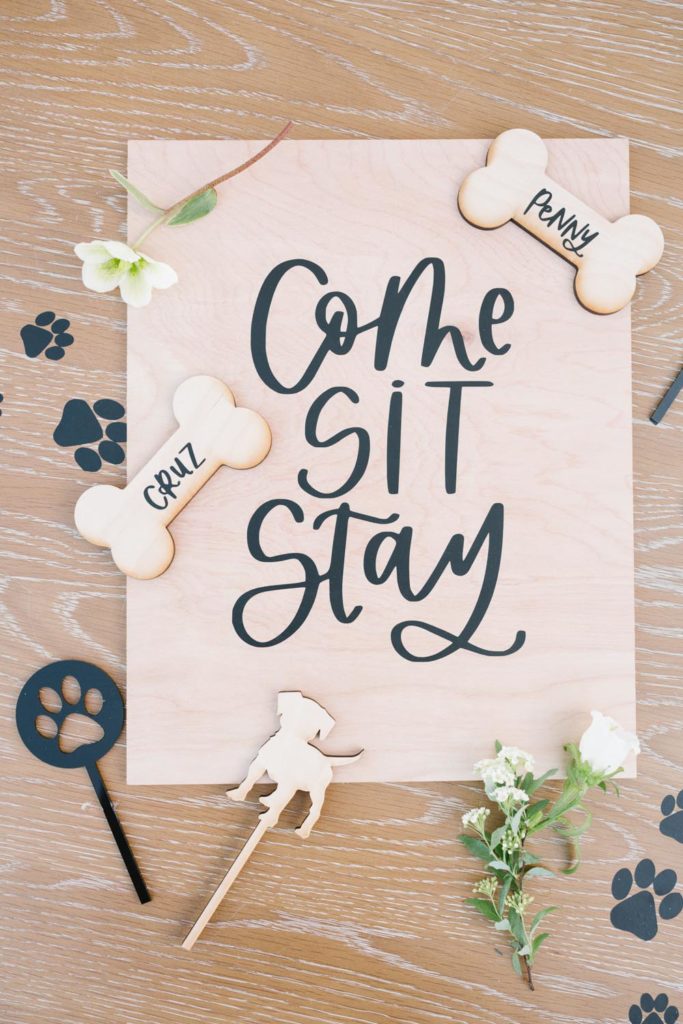 These little pups were ready to chow down!  So we let them go at it, they deserved a treat!!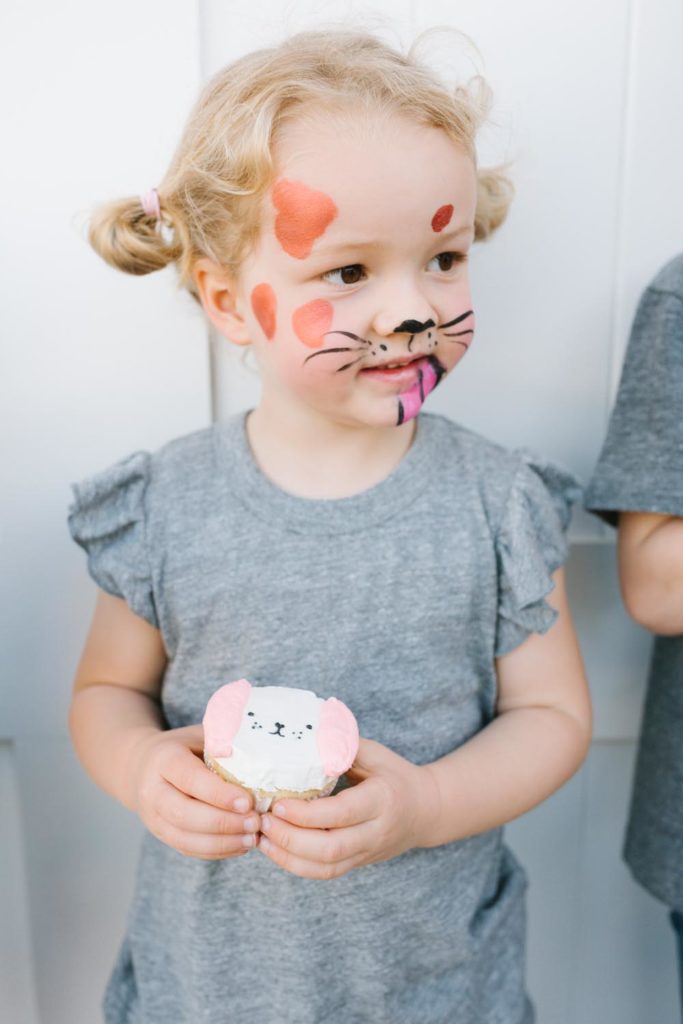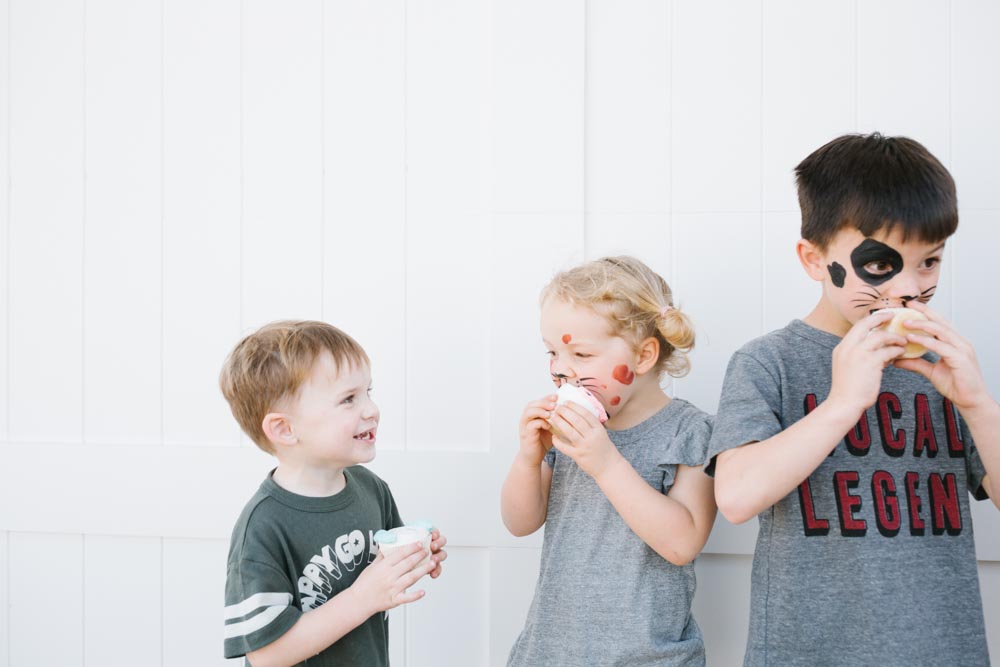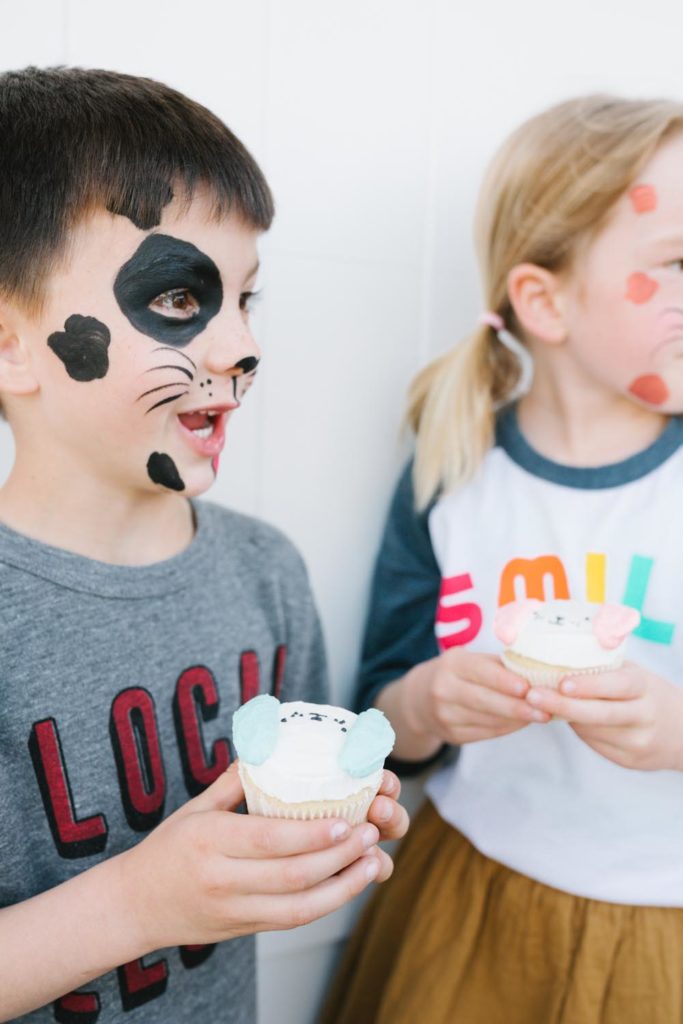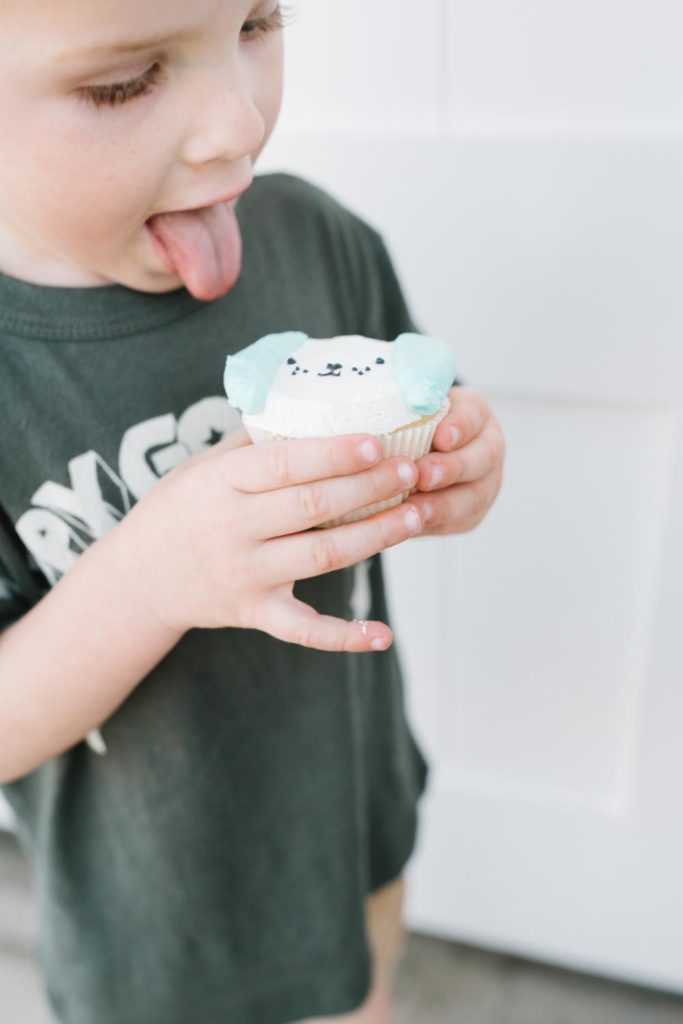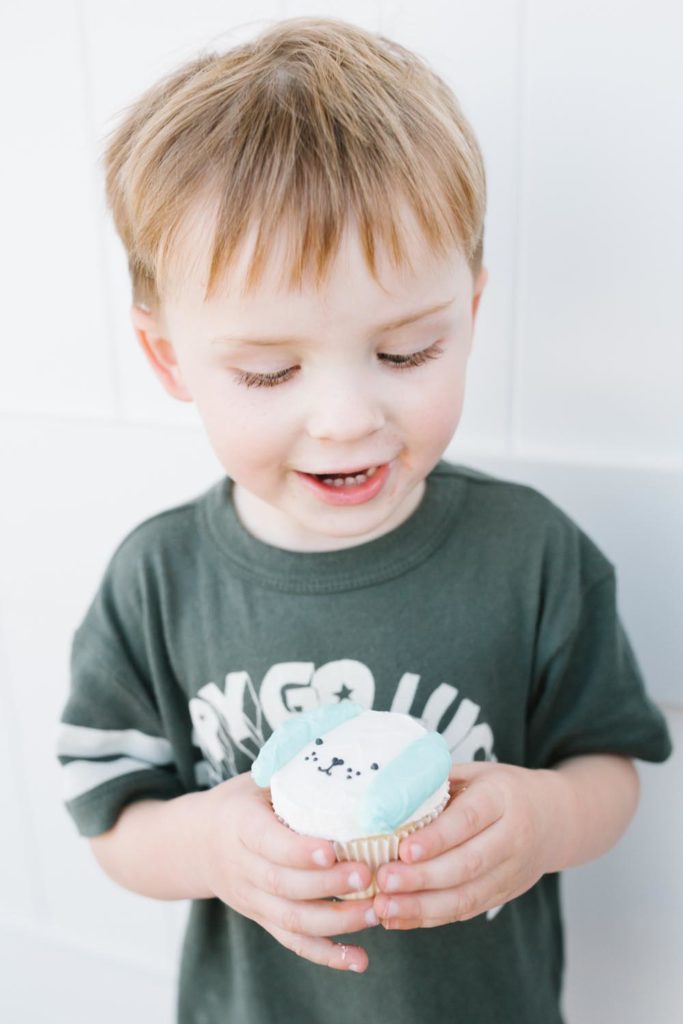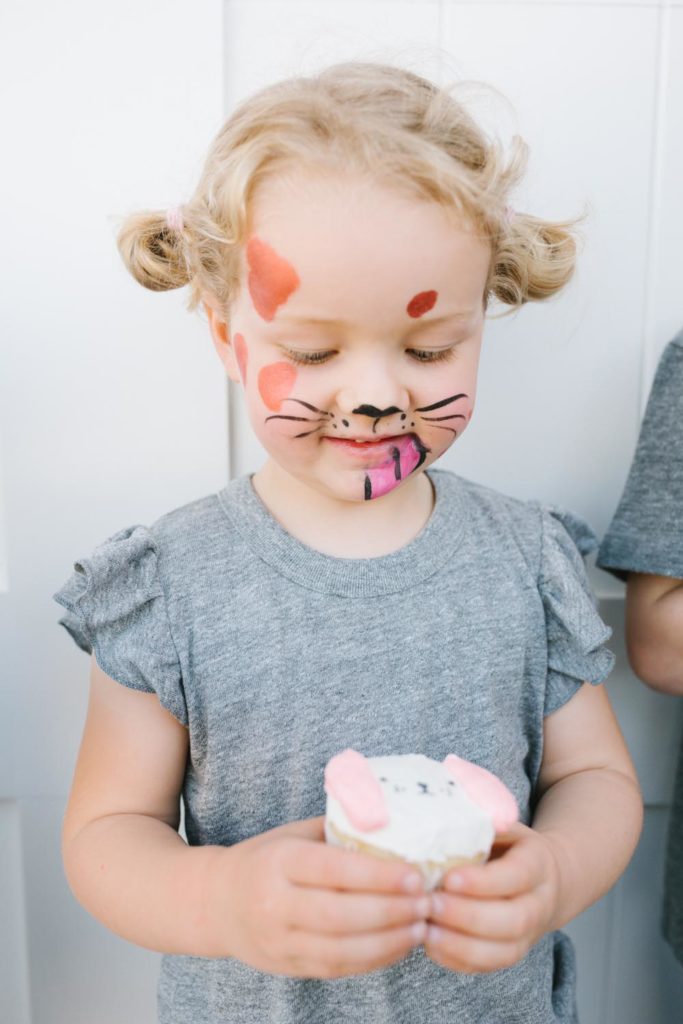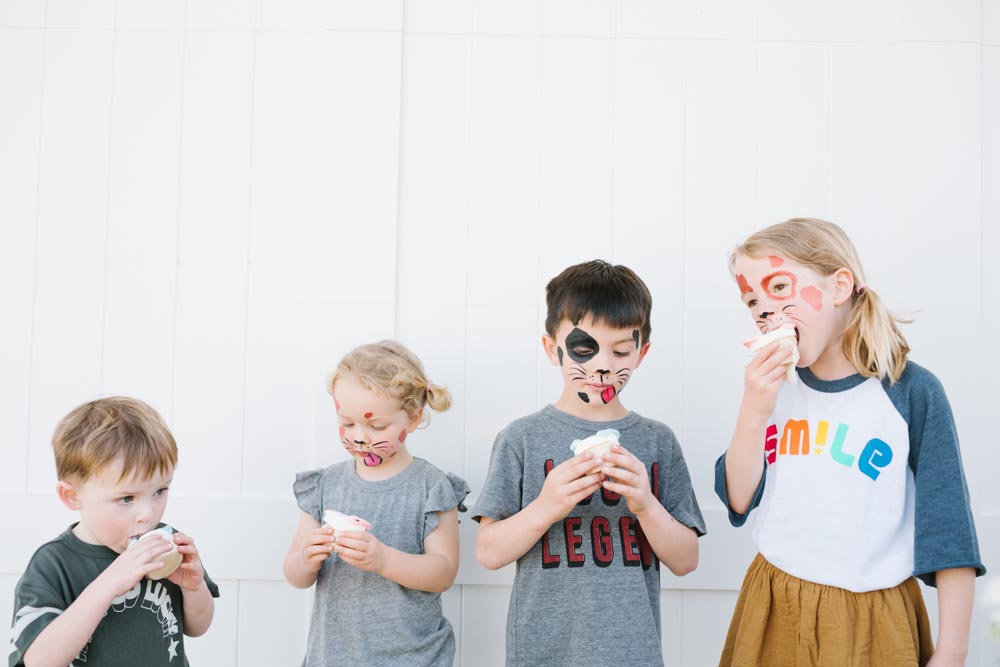 Hope you have some fun celebrating National Puppy Day!  Any reason to celebrate is good to us!
xx
Jacquelyn