Meow!!!  Did you know that today is National Cat Day?!  Well we did!!  And we have the purrr-fect little party to celebrate!  I know what you're thinking, you've gotta be kitten me with these lame cat jokes?  Paw-lease, I don't need that catitude!  I'll never stop.  This shoot is real cute, literally (as in kitty litter) the cutest!!  Lets take a mew-ment for these little ladies, enjoying each others company and looking oh so cute!!  Now the only thing that would make this better is if it was Caturday…
Head over to see our feature on 100LayerCakelet!
Photos by the coolest cat around, Alison Bernier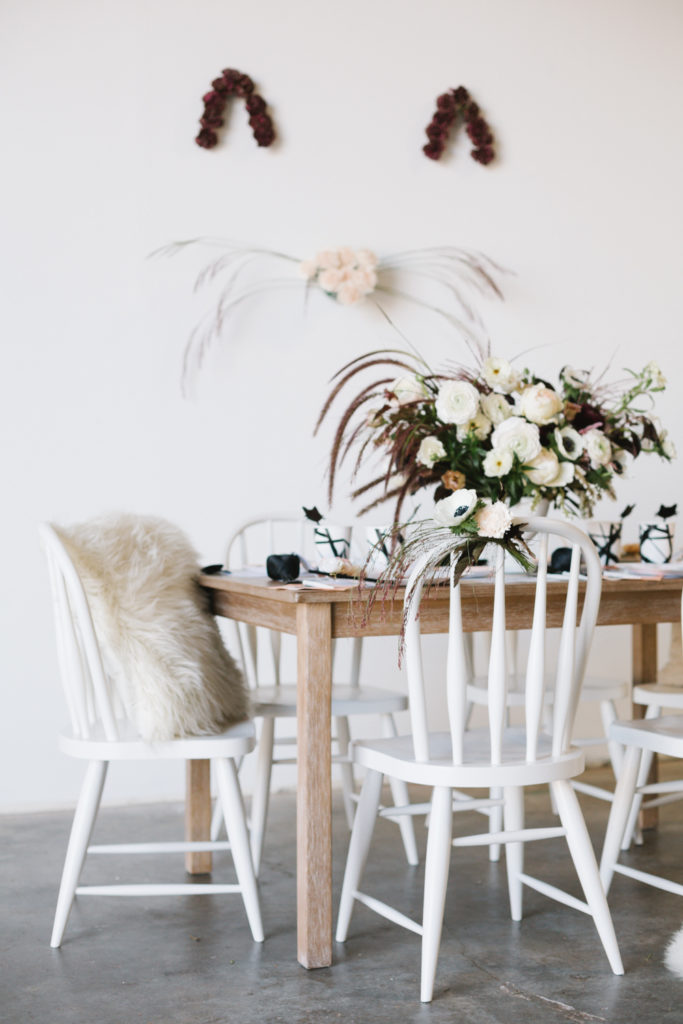 First of all, a paw-some invite from Poppy Jack Shop!  She is just the best and always gets it, love her!!!  She also always does the best details for us, in this case these adorable kitty cat drink stirrers!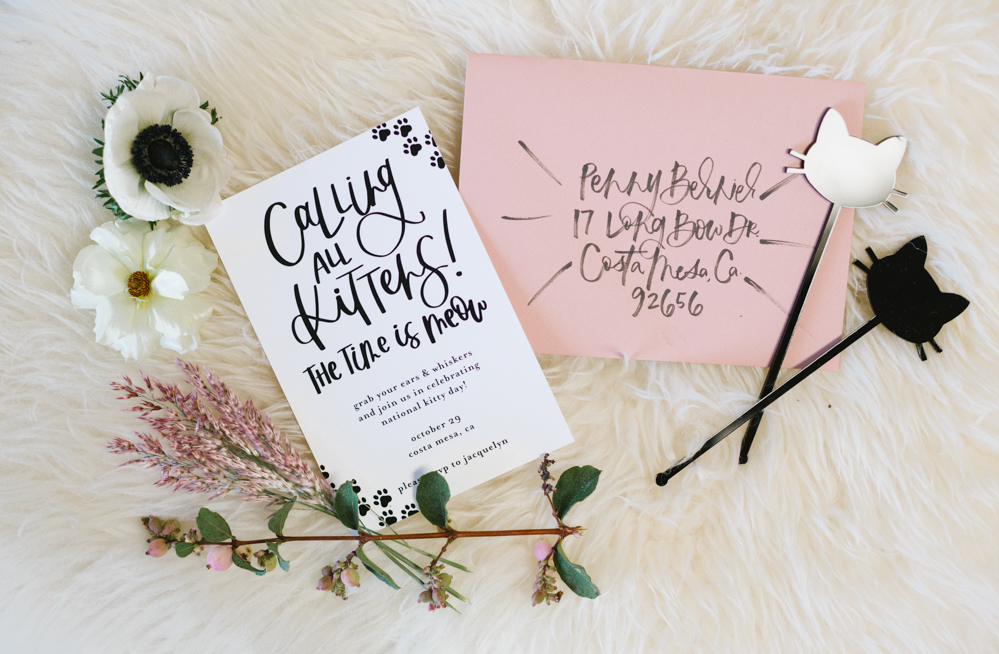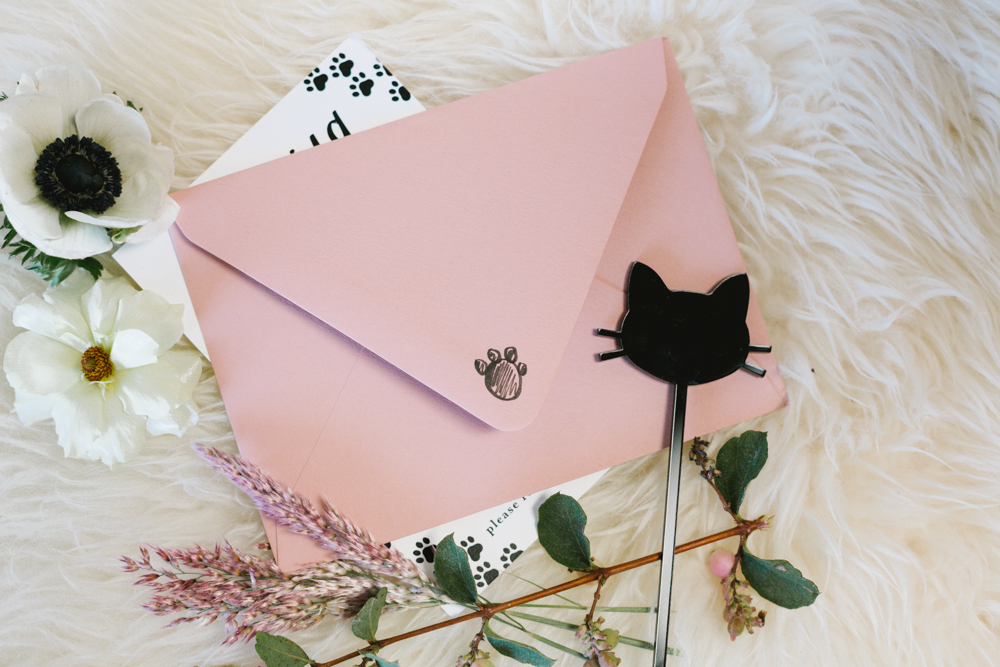 Now for the pretty table… When I had the idea for this shoot I immediately enlisted Mulberry & Moss for florals.  I love her stye and she of course blew me away.  It was the perfect Fall arrangement along with the cutest kitty cat florals on the wall!  Isn't that the cutest thing you've ever seen?!  And absolutely purr-fect for the backdrop to this table!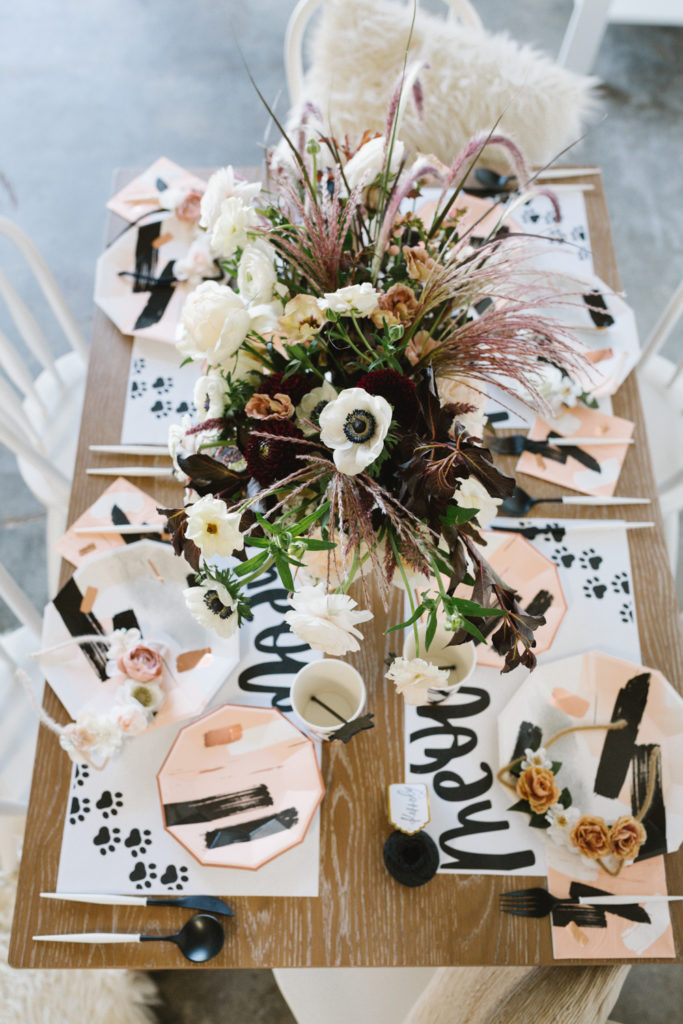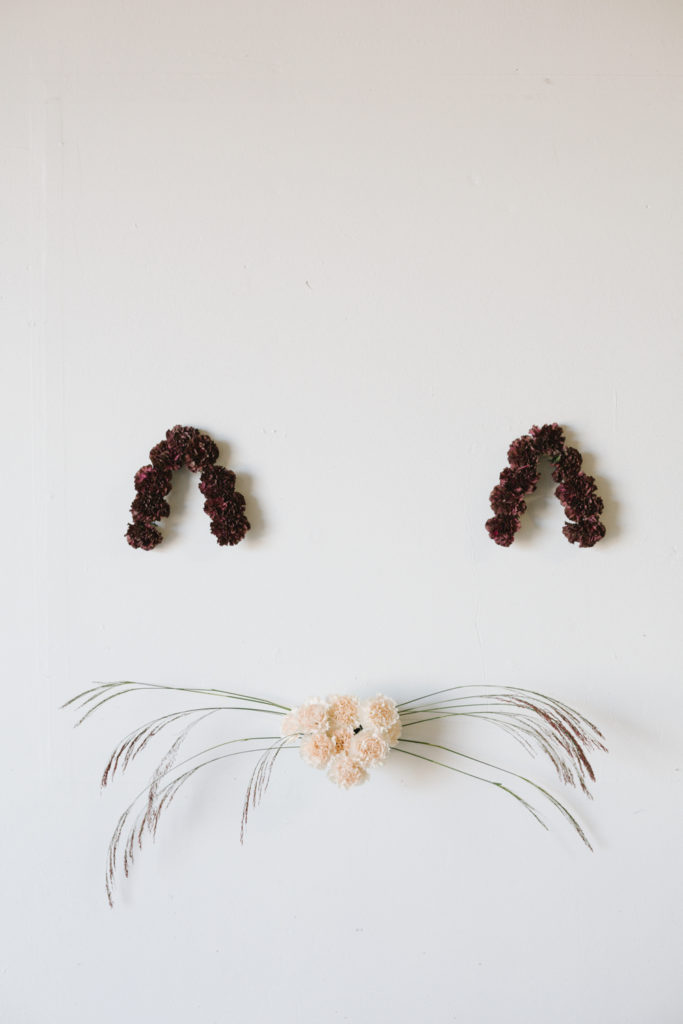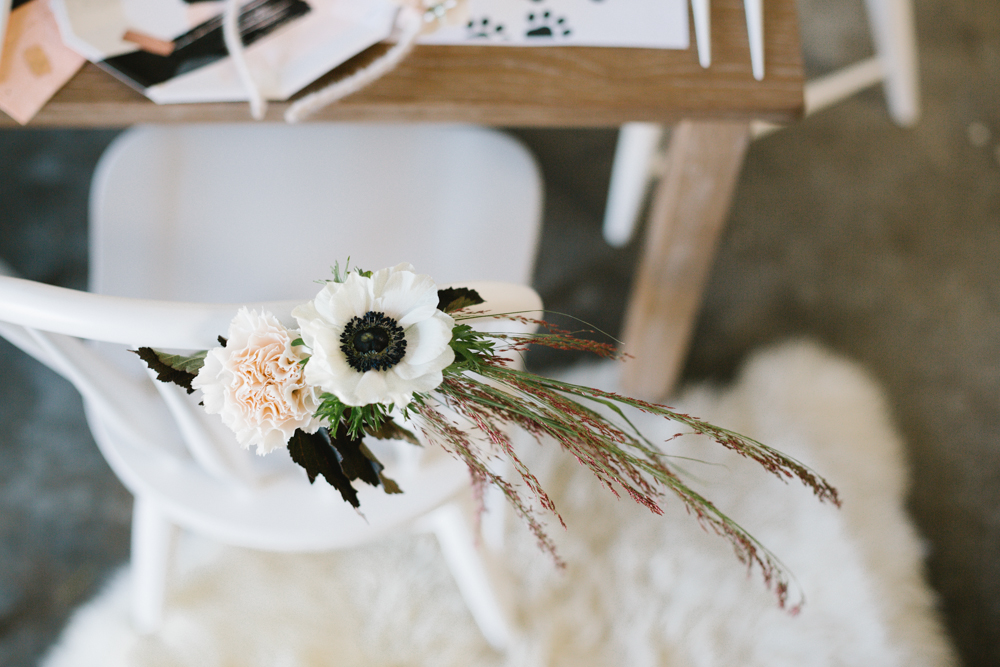 More on those pawsitively perfect details from Poppy Jack… The most adorable placemats and ball of yarn place cards!  For the tabletop I fell in love with Harlow & Grey's Muse Collection.  The blush, peach, black and gold were all so fitting for this pretty table!  I paired them with my favorite flatware from L'entramise.  And you know I had all the little kitties in The Daydream Republic's adorable kitty floral ears!!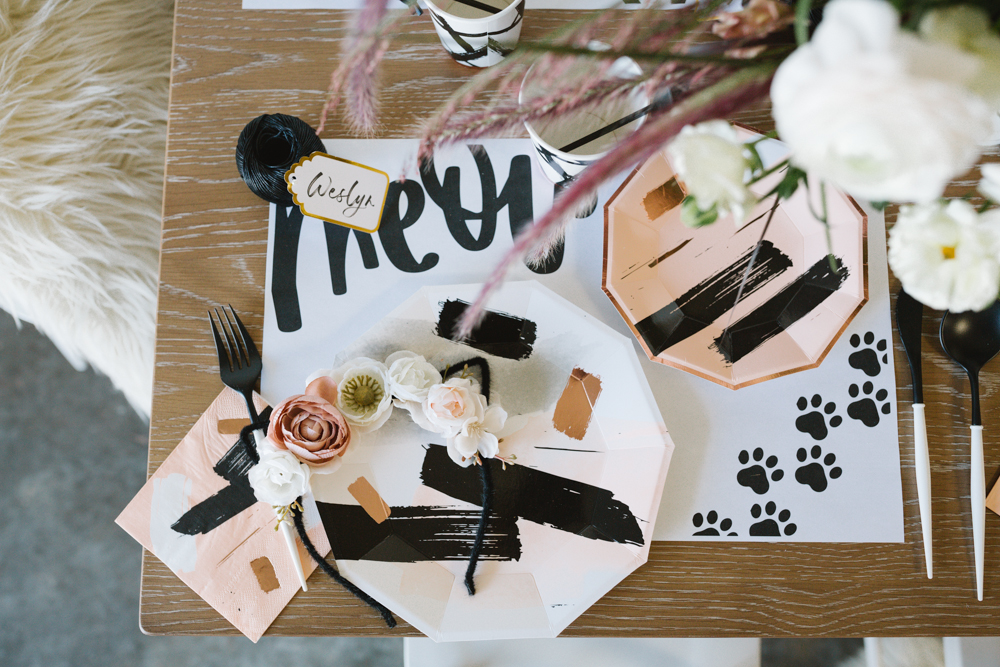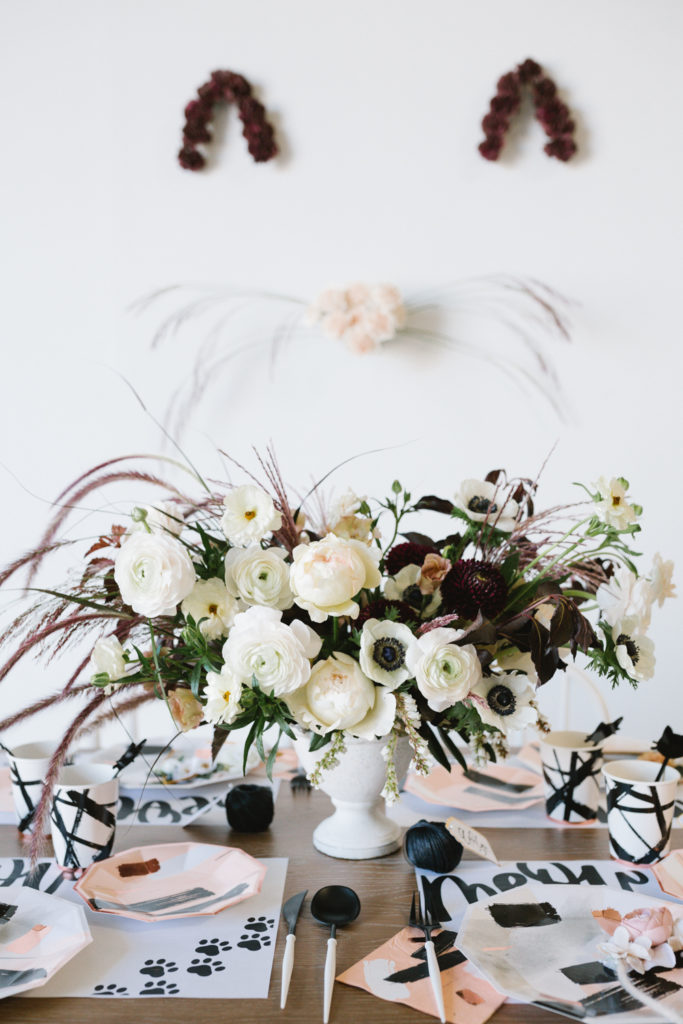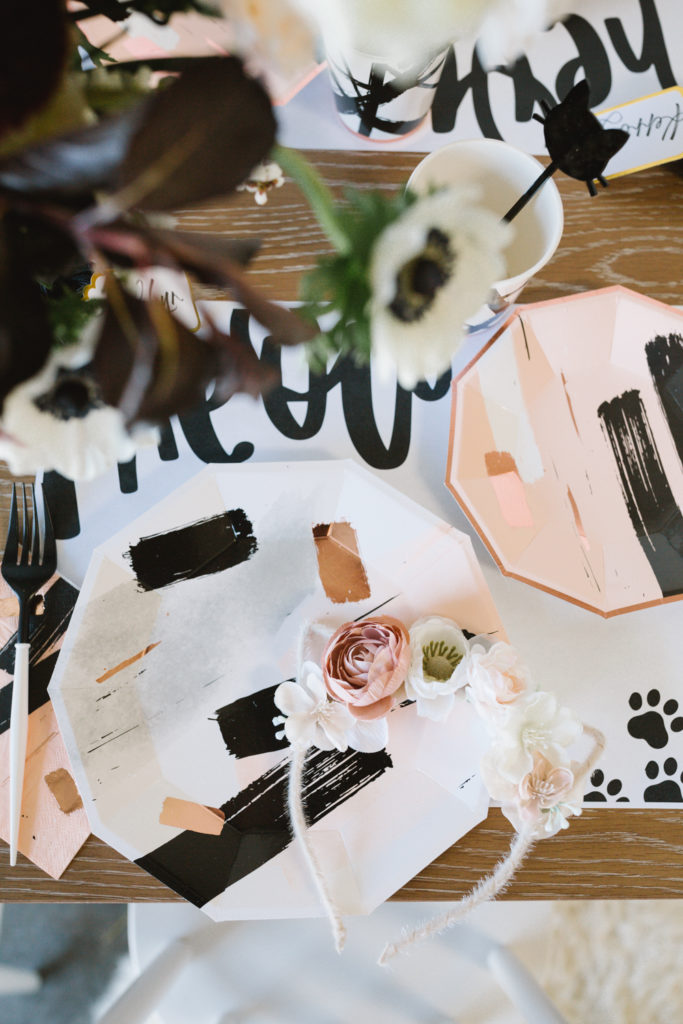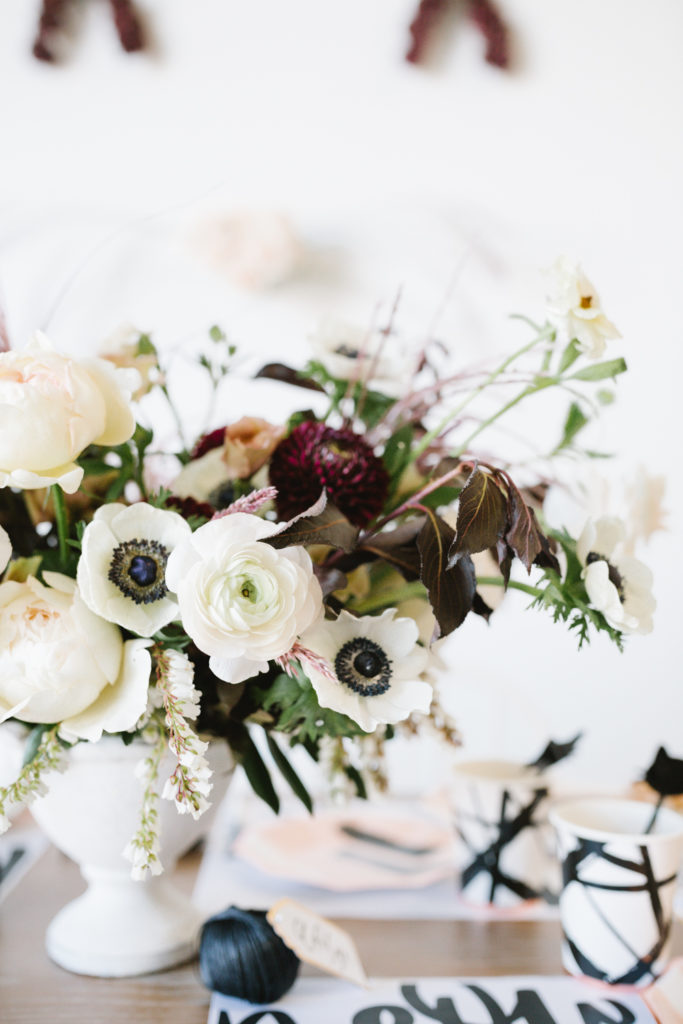 The whole shebang is so so freaking cute, I can't even stand it… Oh wait, when the cute kitty cats step in, that's when it's time to freak out!!  This table and the chairs are from Pottery Barn Kids, my favorite option for kid's furniture.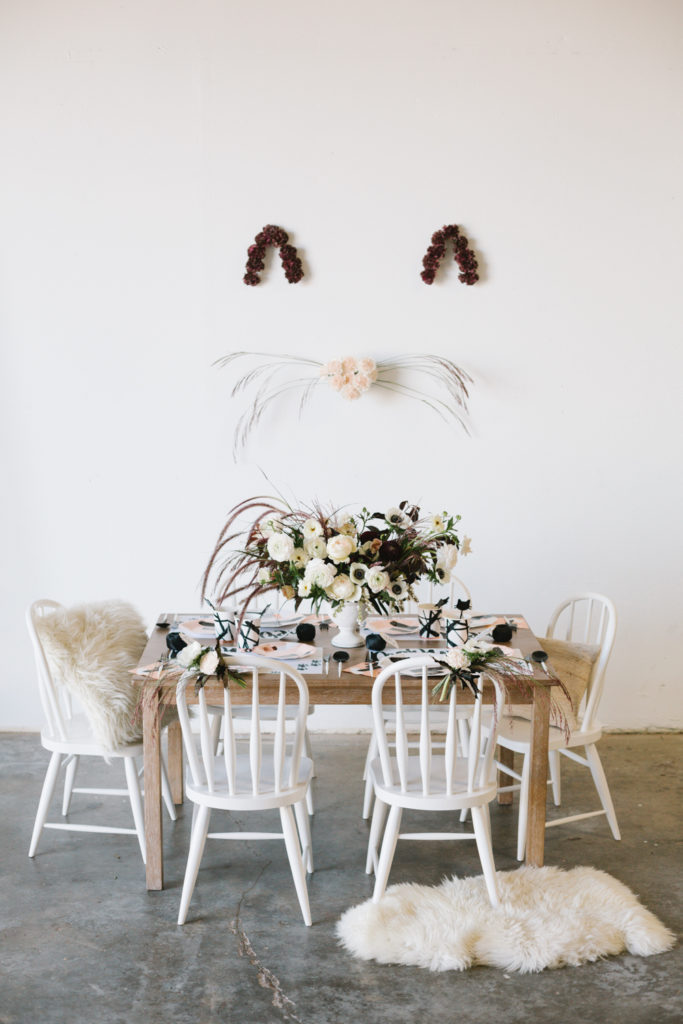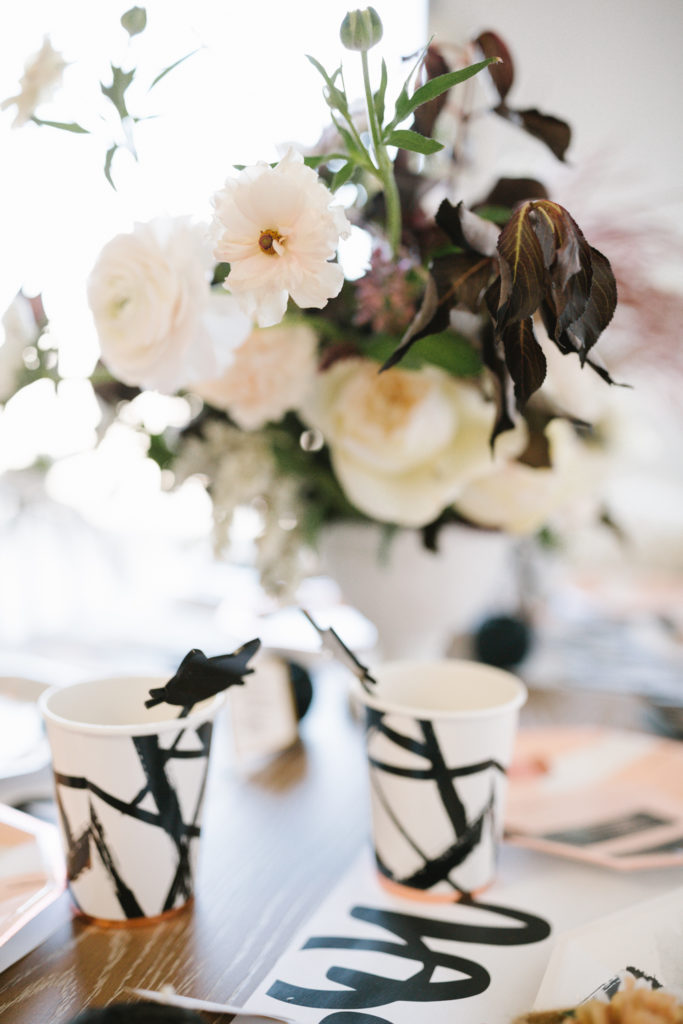 These flowers are STUNNING!!!  I am still so in love!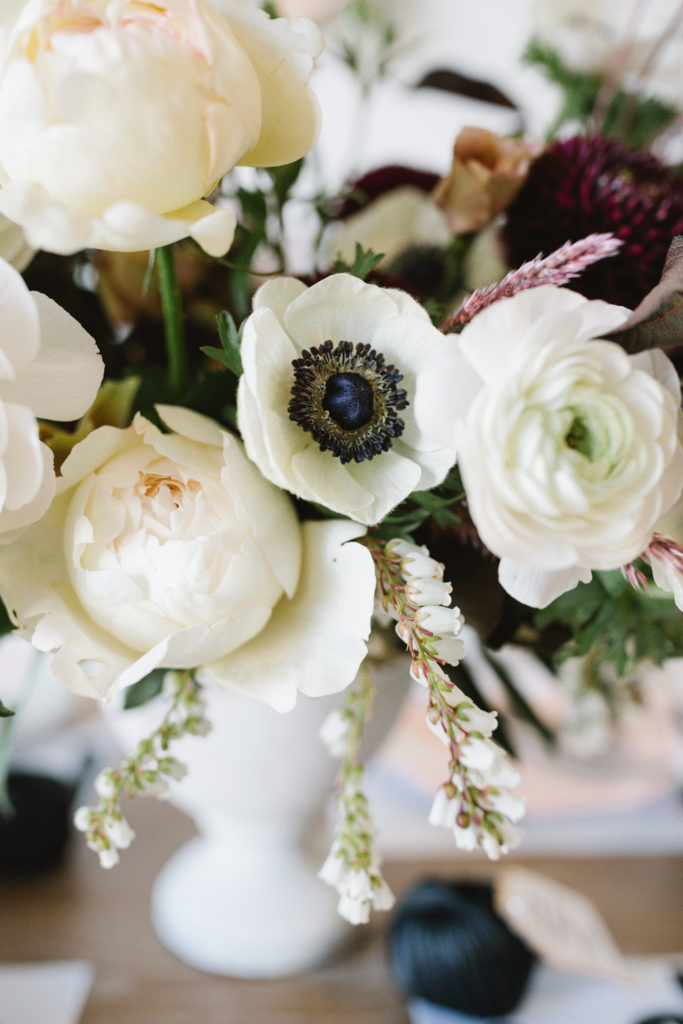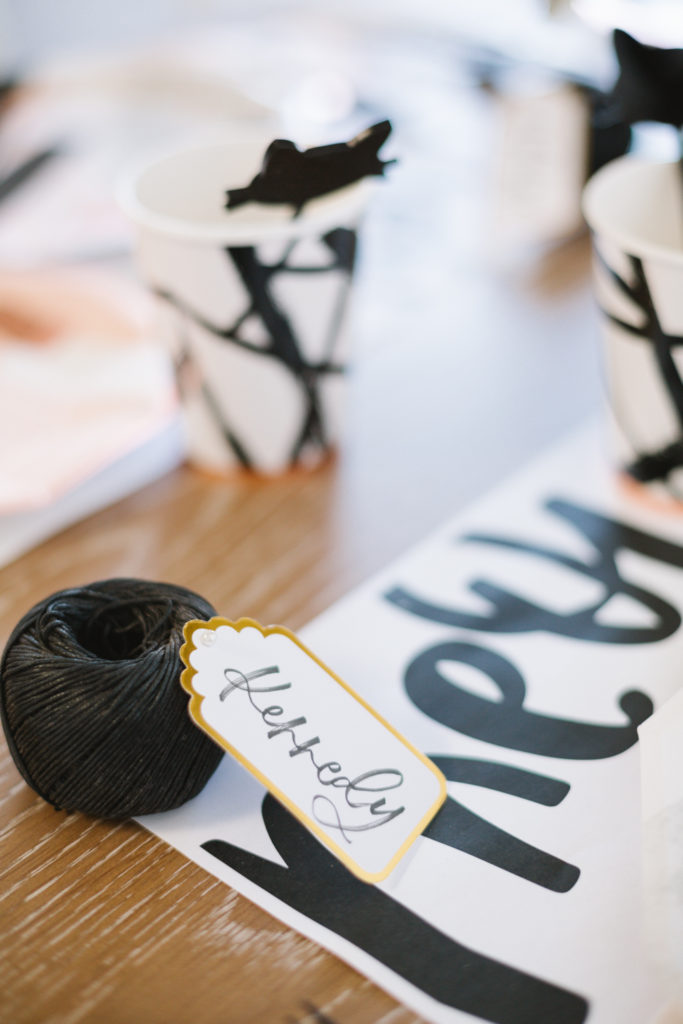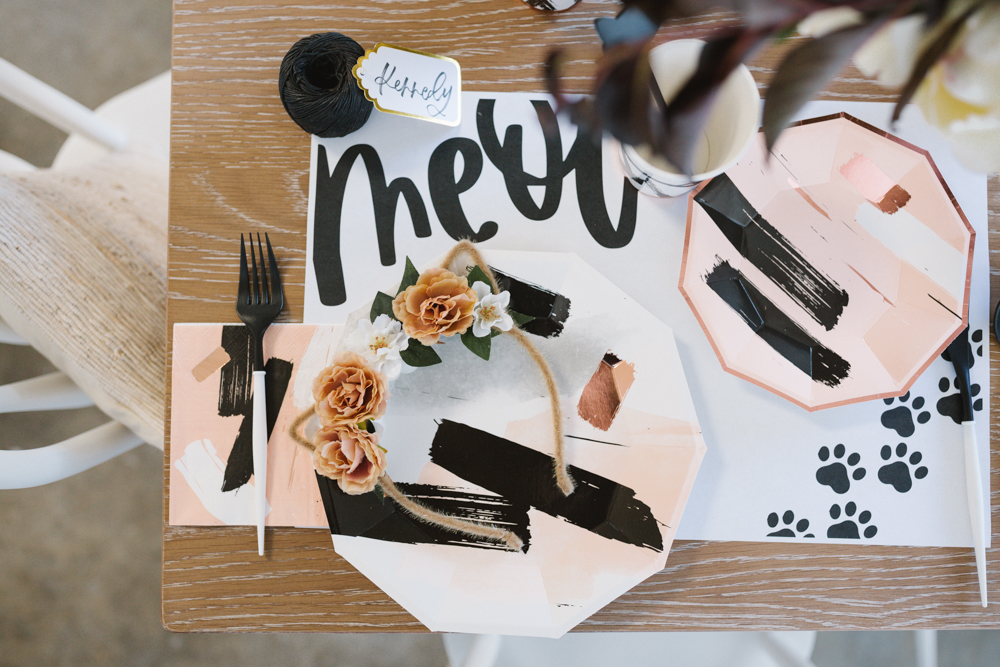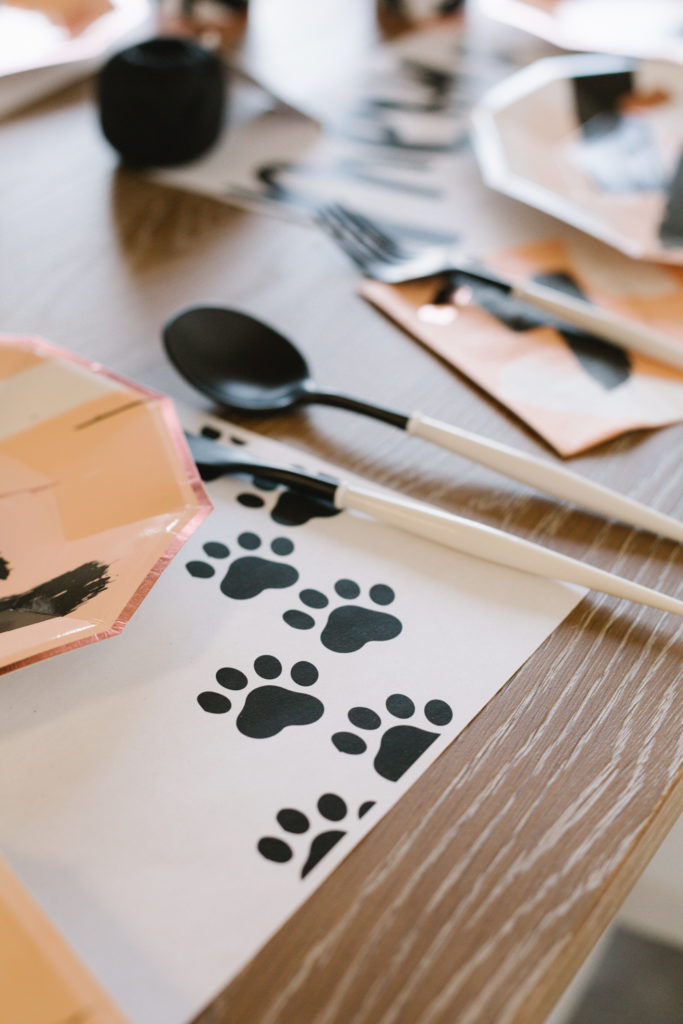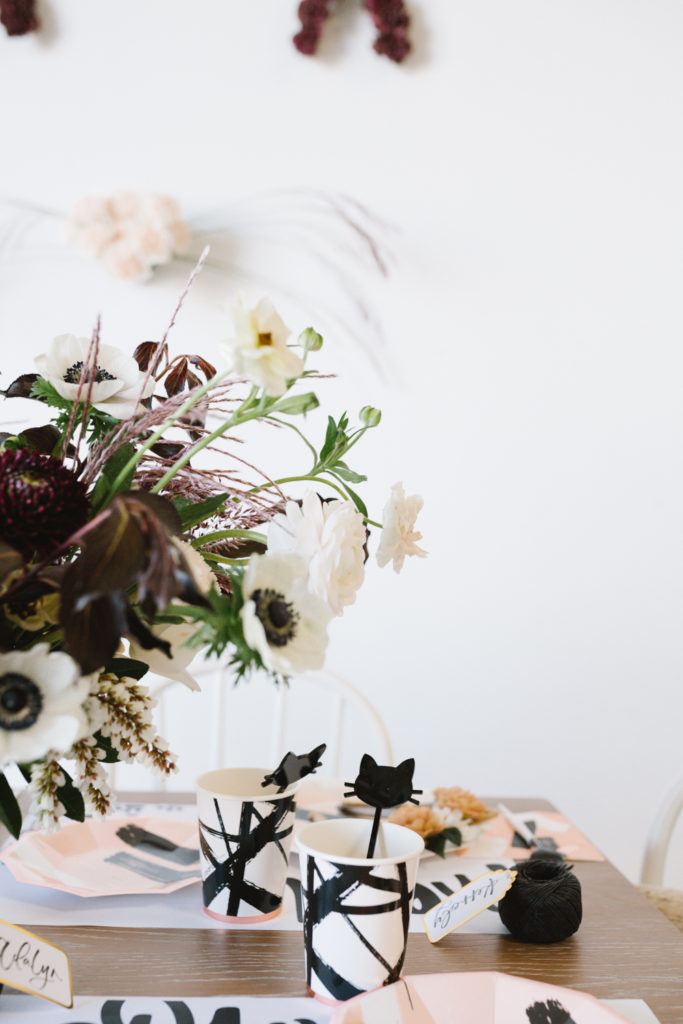 And now for the crazy kittens!!!  These cuties are dressed in Little Cottonwood, the cutest line of linen jumpers, dresses and tops.  They have yummy colors and even matching dresses for mommy too!  Their little faces were painted by Sara of Mama Bear Parties and these kiddos loved every minute of it!
And the best little accessory as I mentioned, The Daydream Republic's floral kitty cat ears!!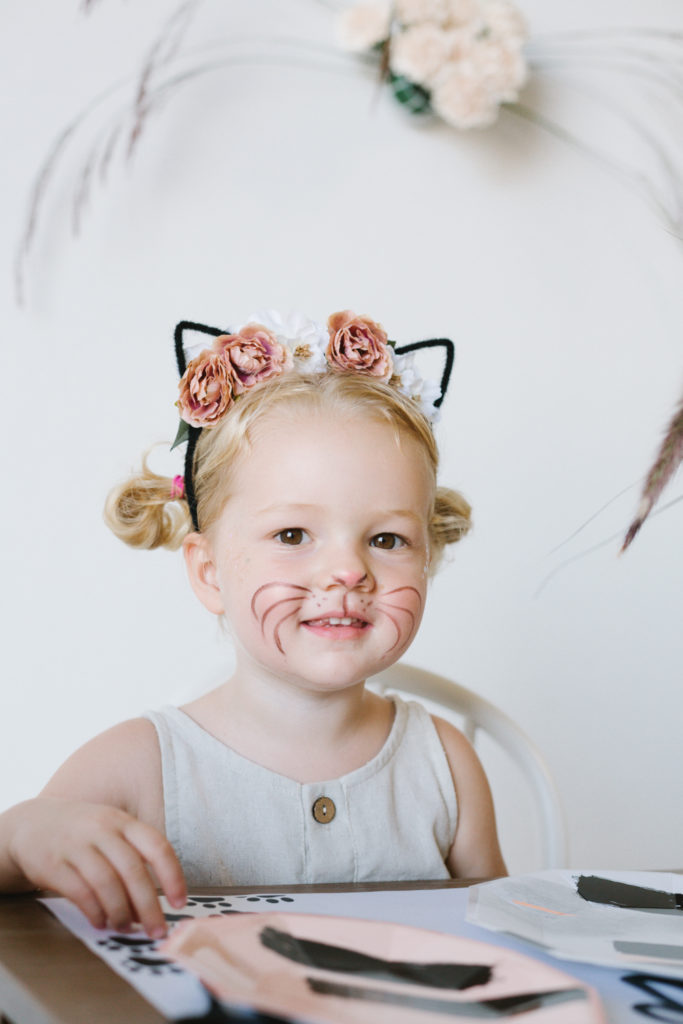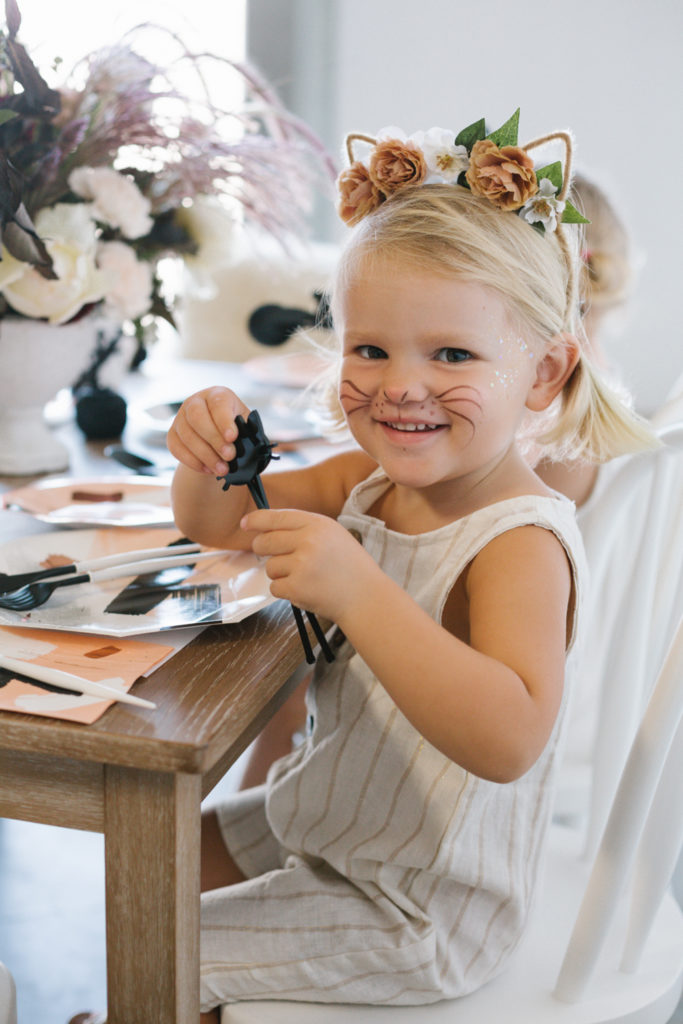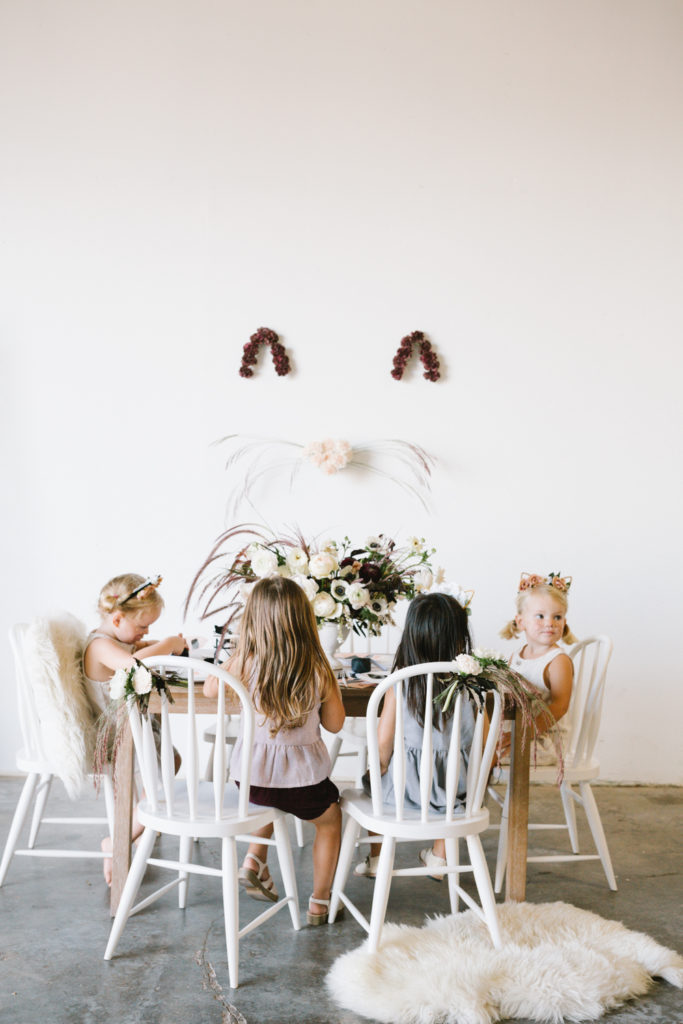 I think these kittens had fun, don't you?!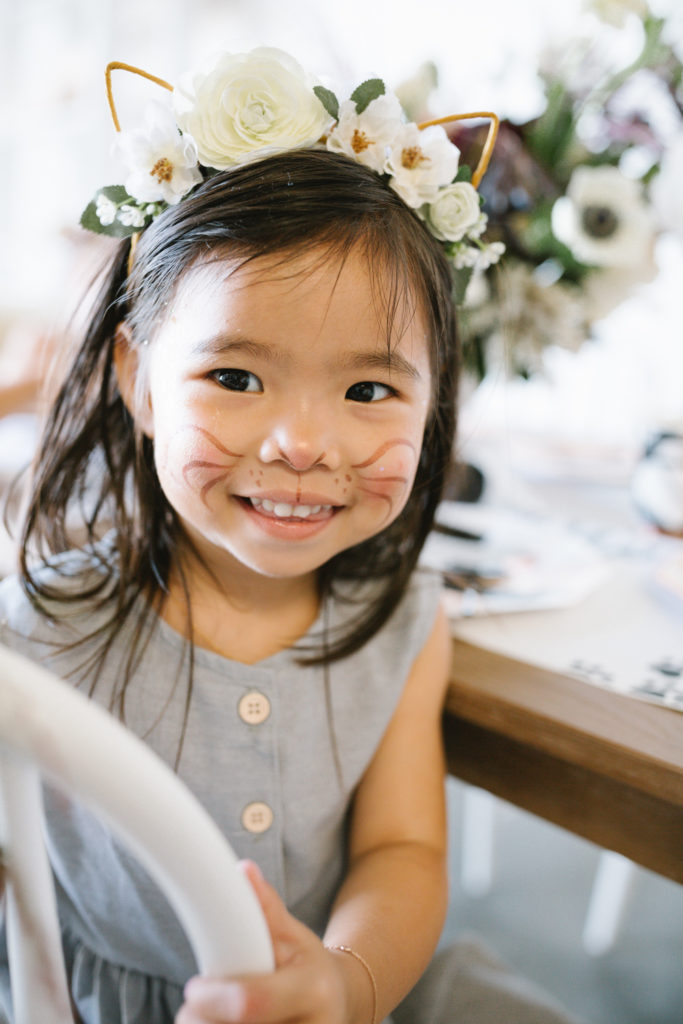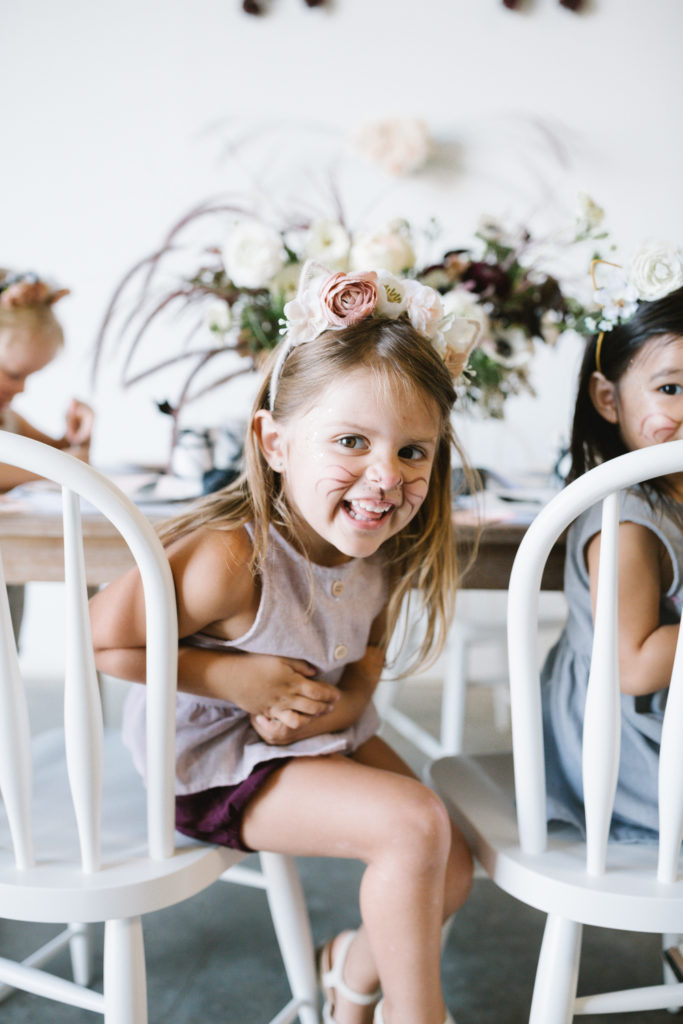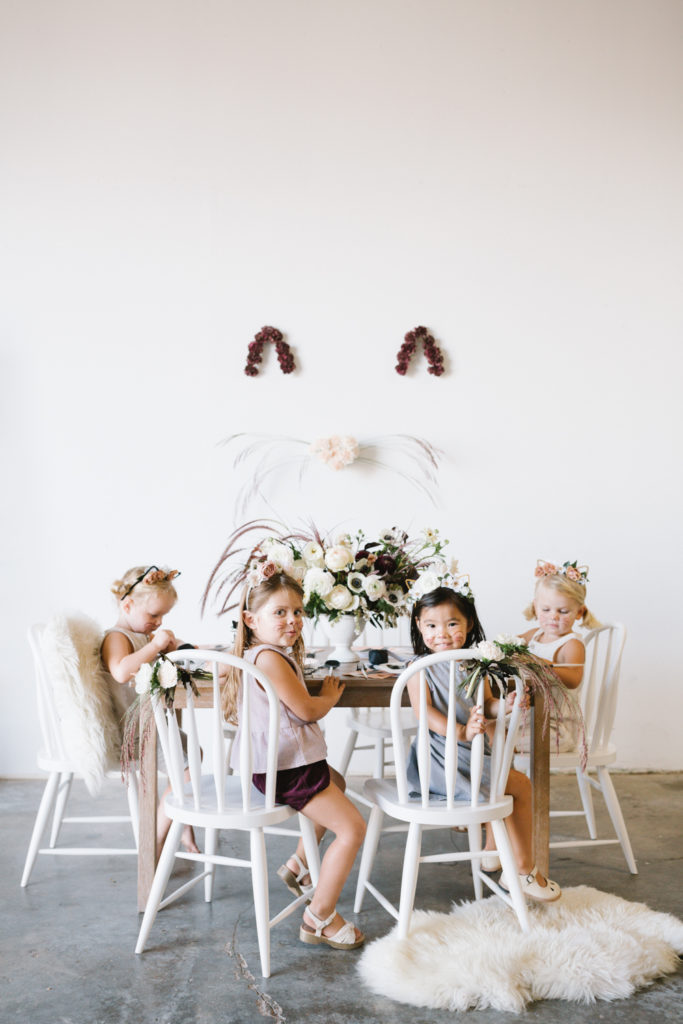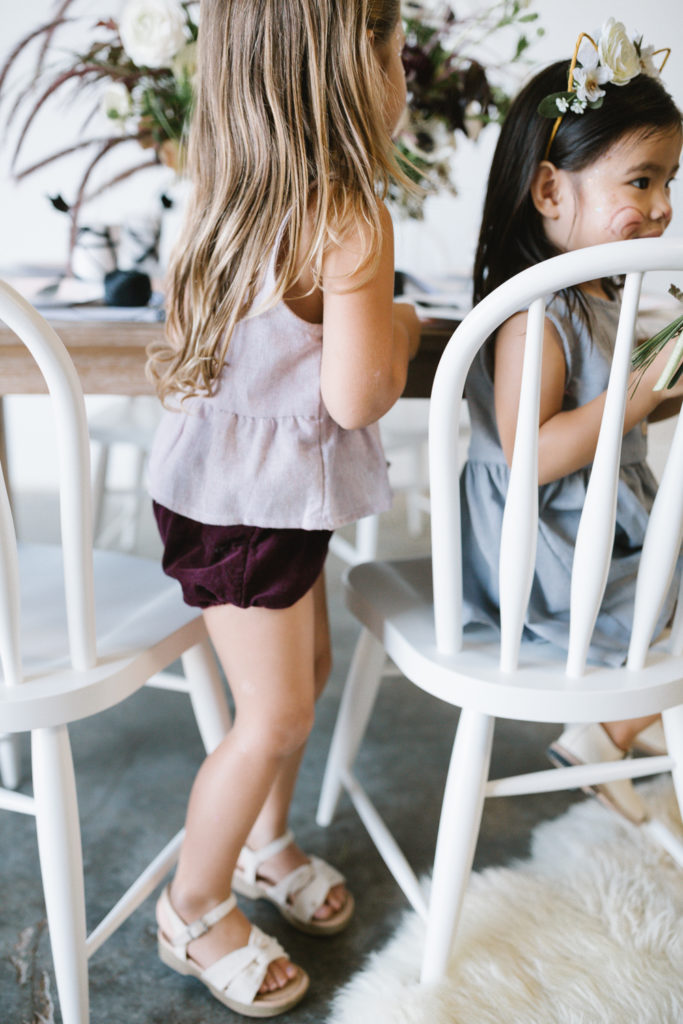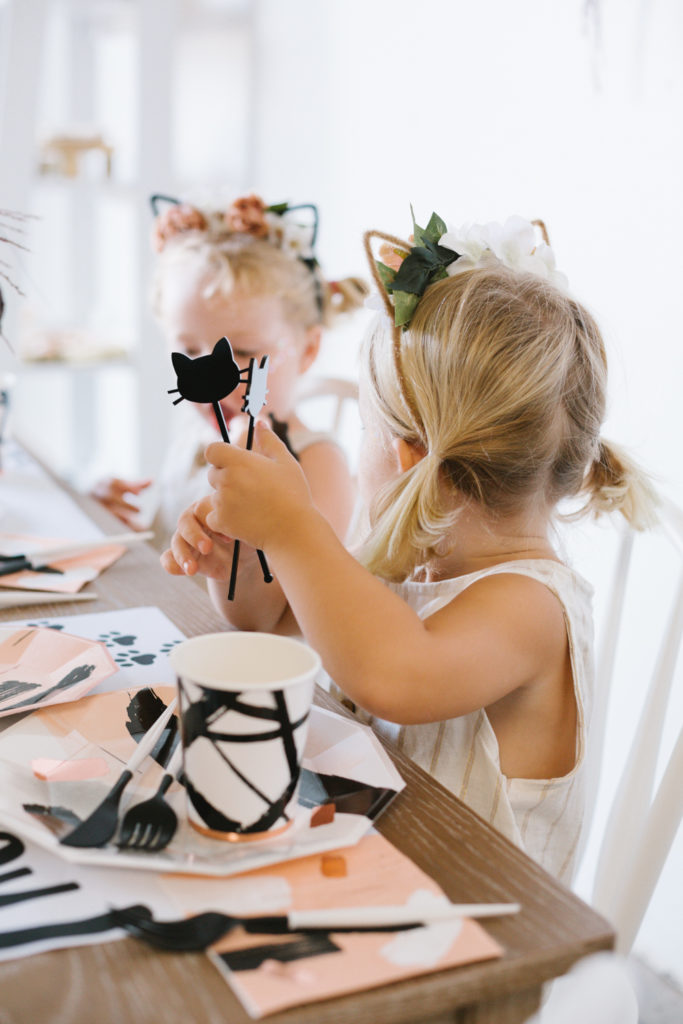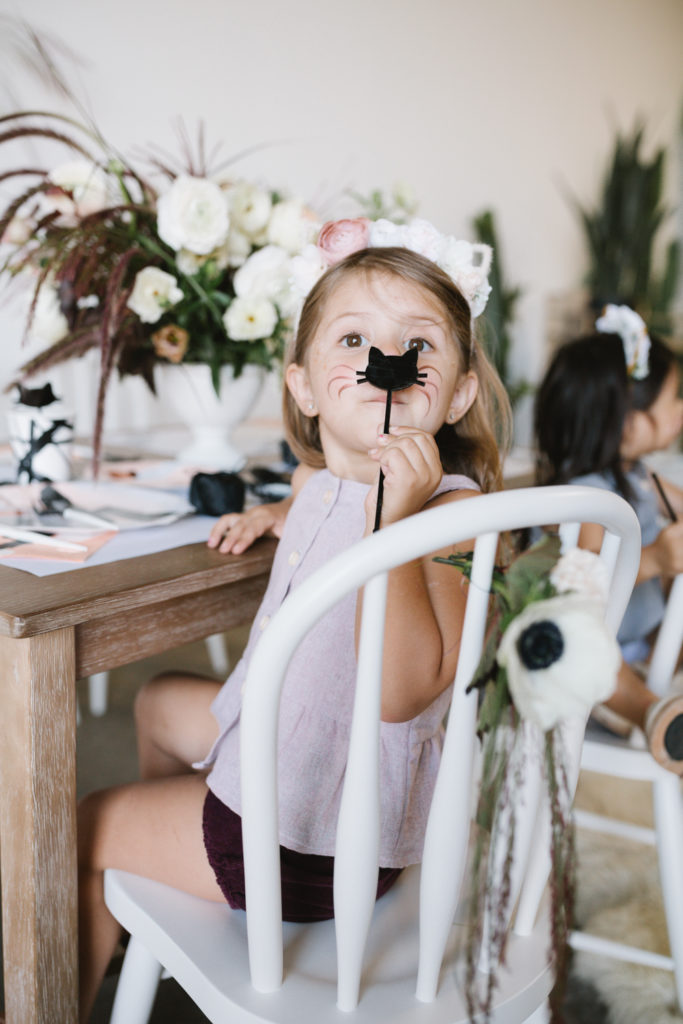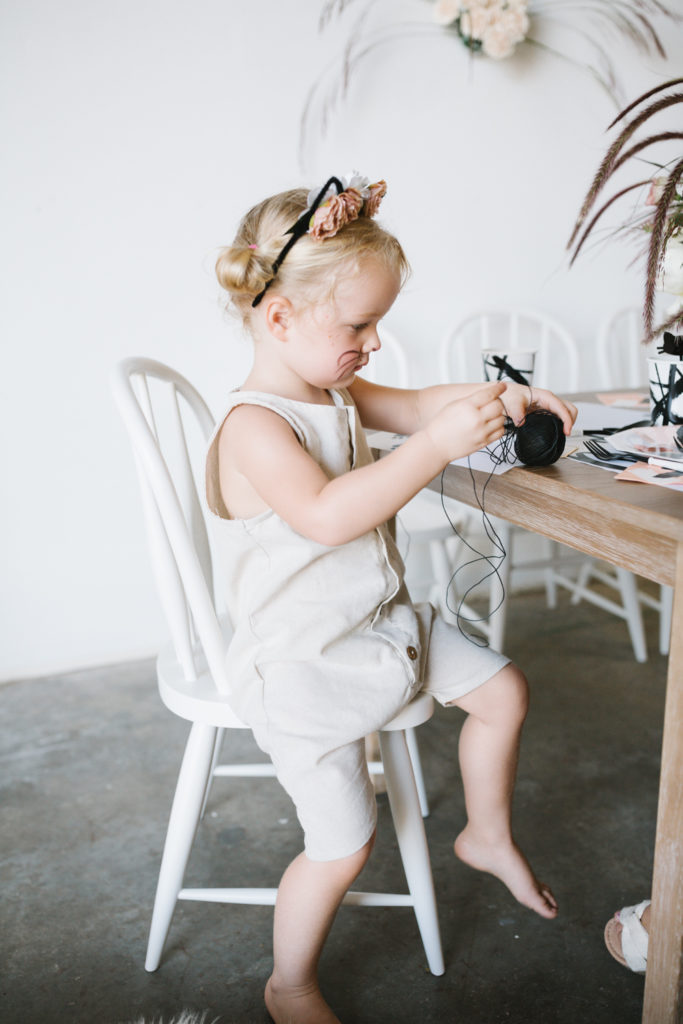 And now for some dessert!!  I mean are these fur real?!  Beverly's Bakery really did a claw-some job bringing the kitties out to play!  So many cute cat desserts I can't even handle it, from cake pops to cookies and macarons, but especially that cake!!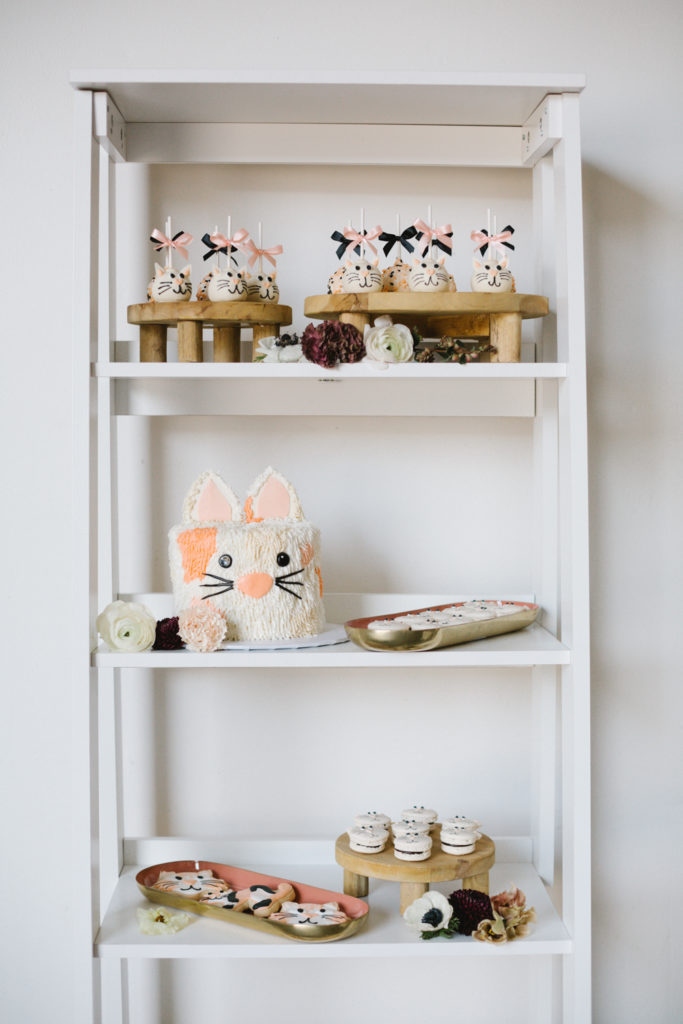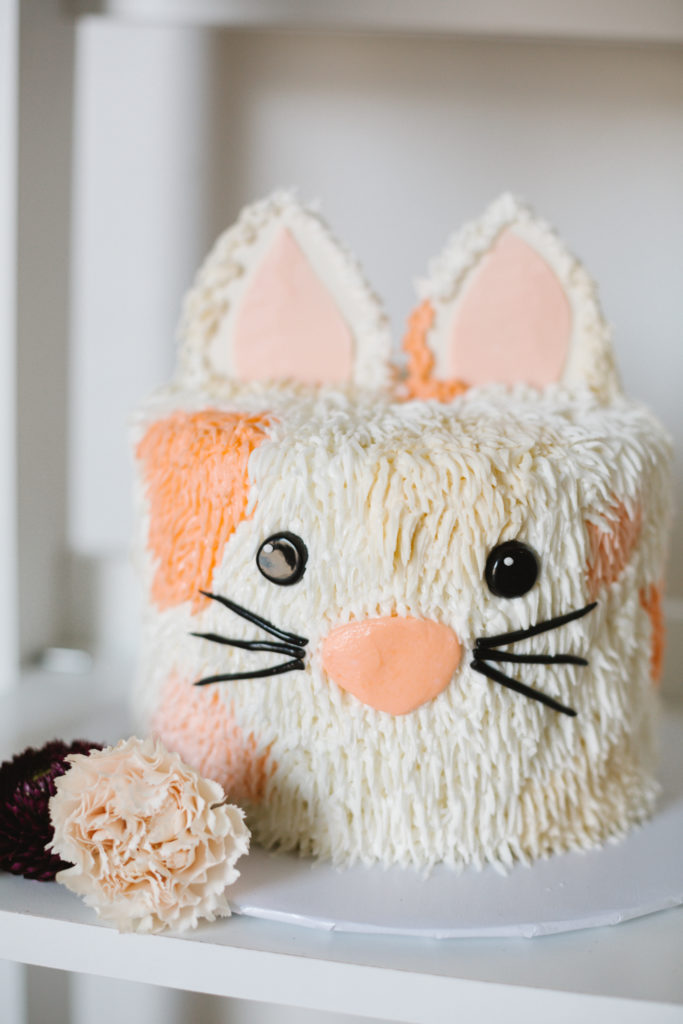 Best signage from Poppy Jack Shop!!!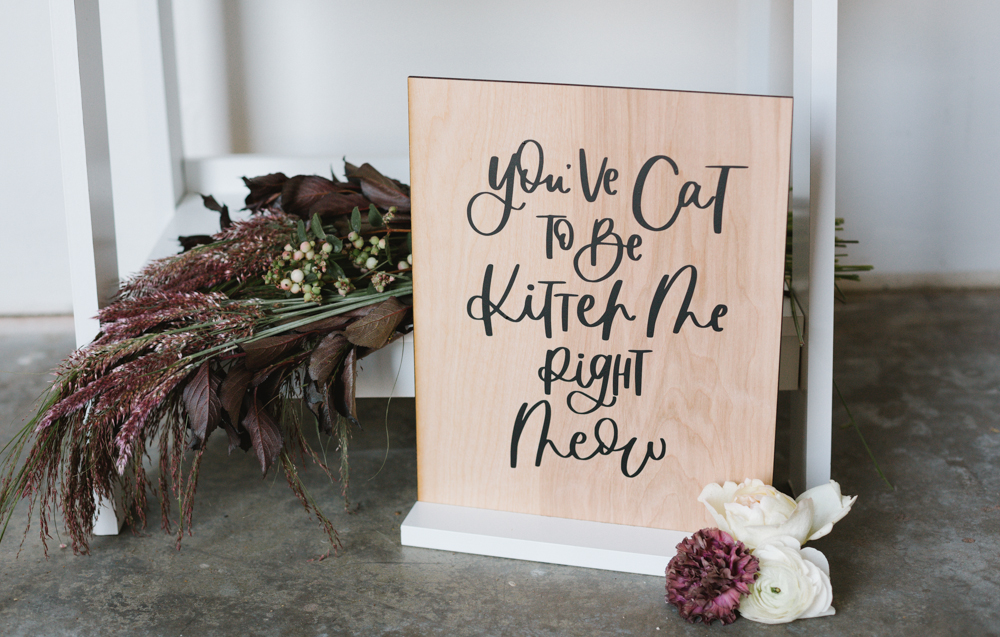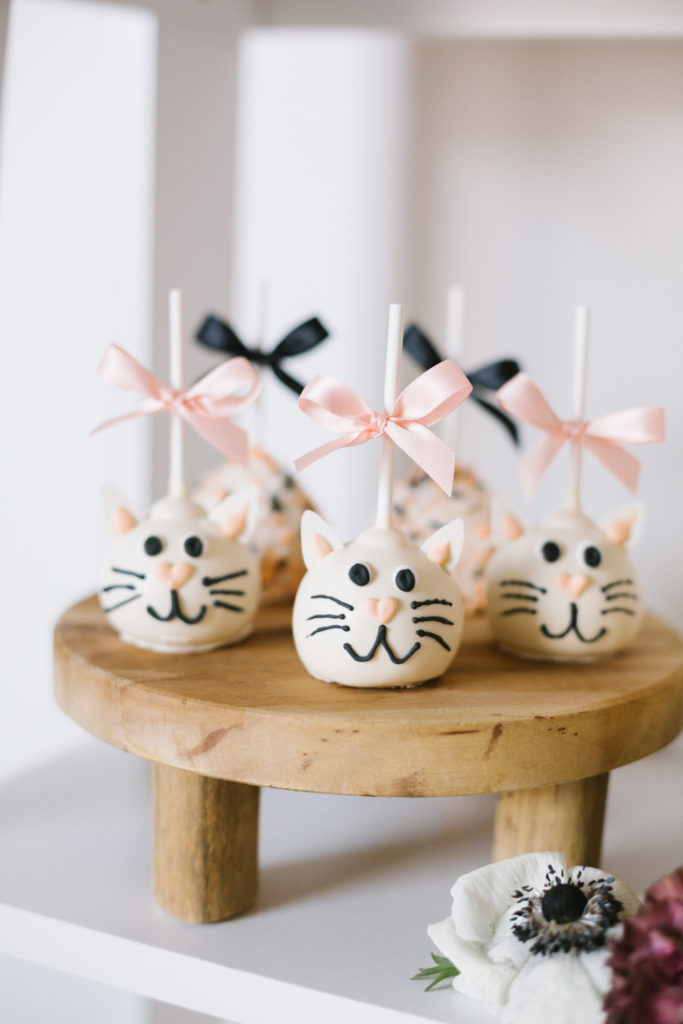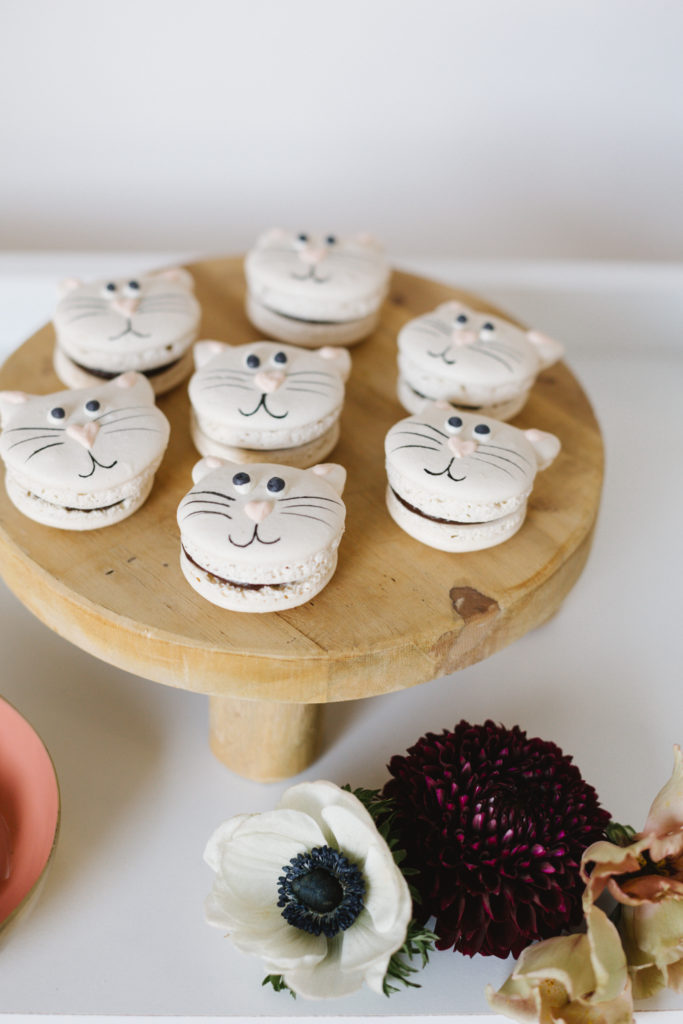 Ready to dig in!!!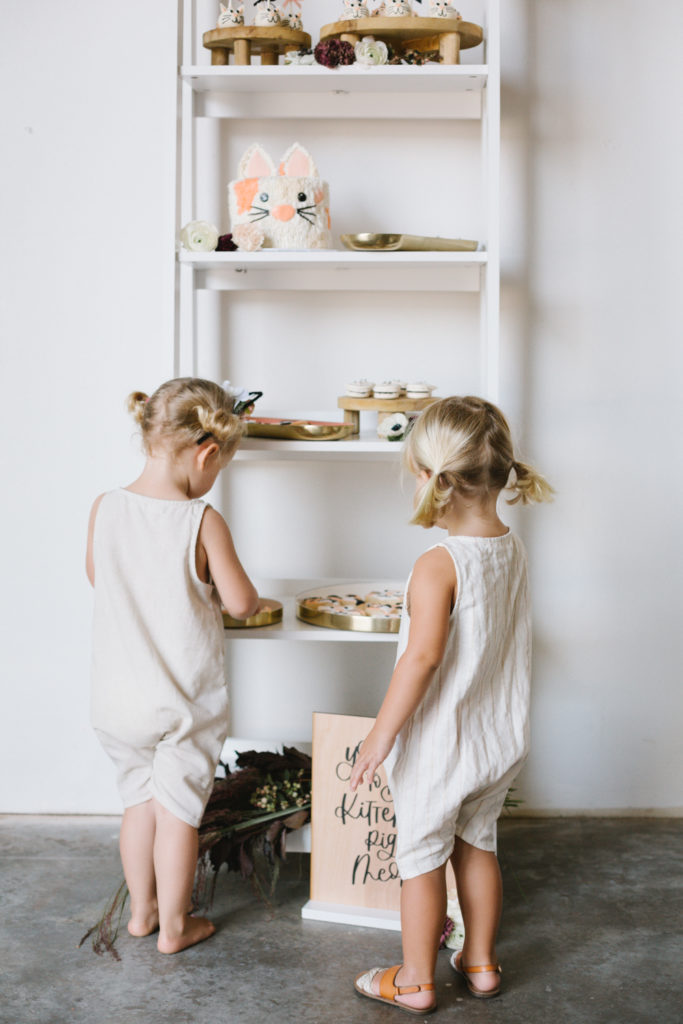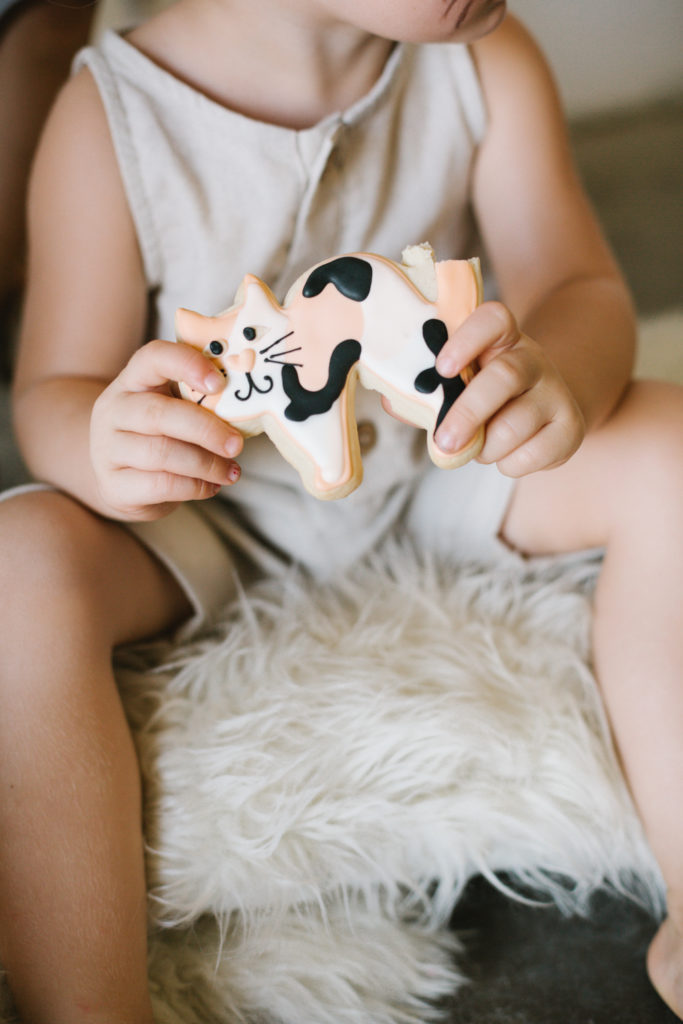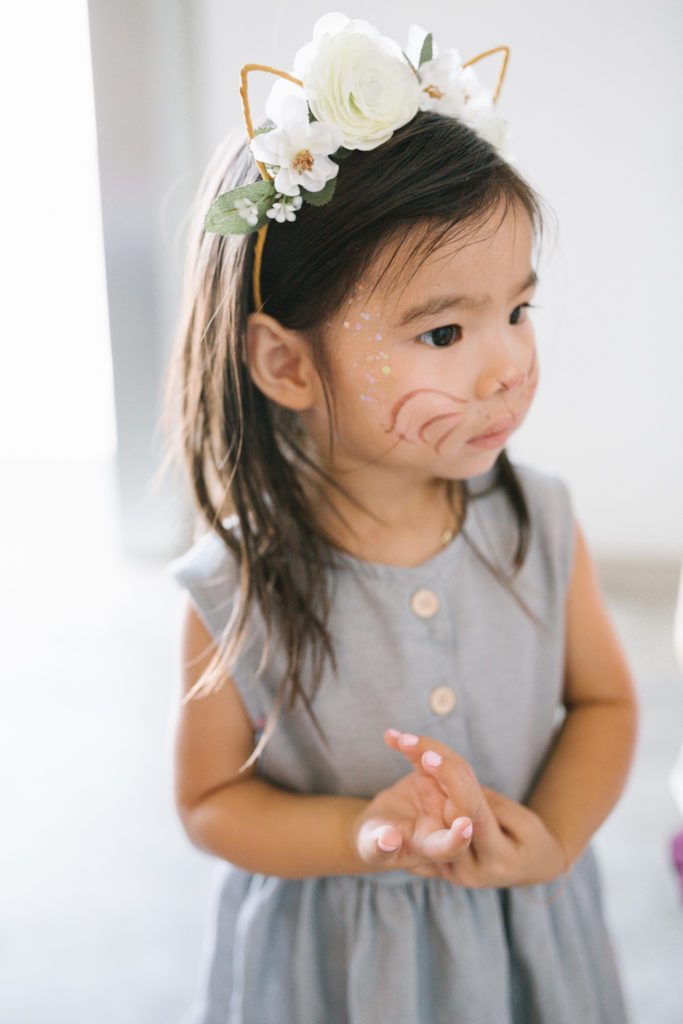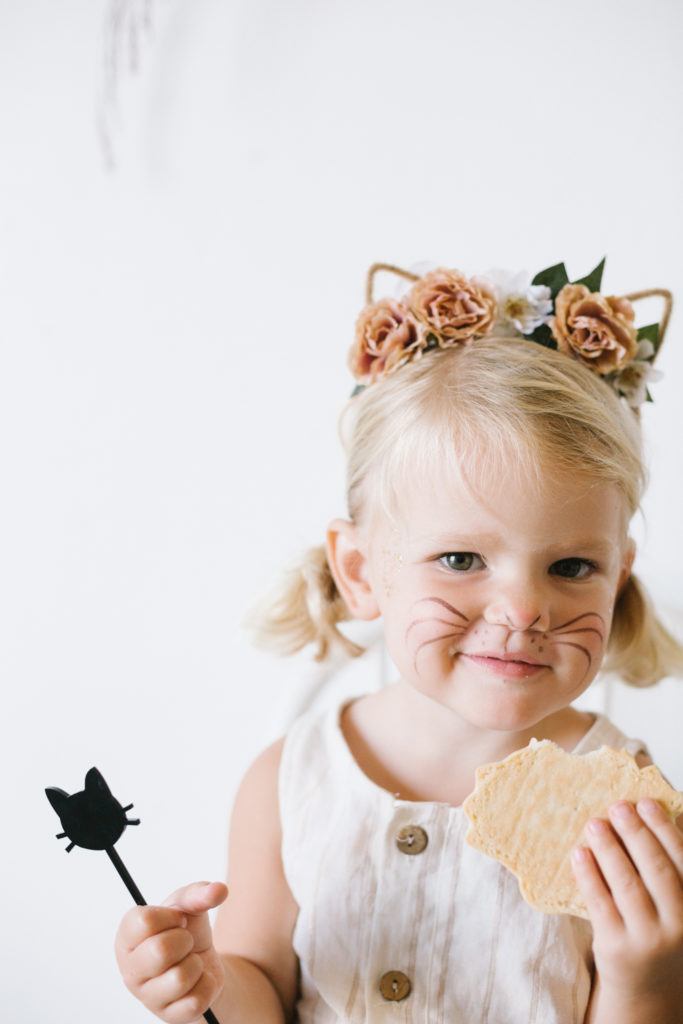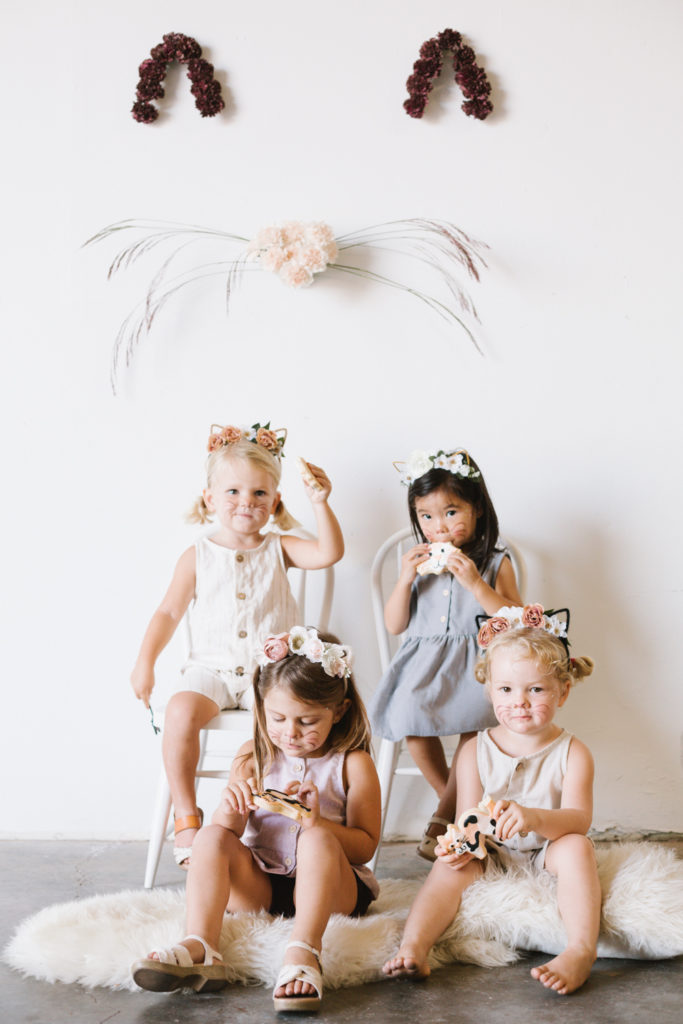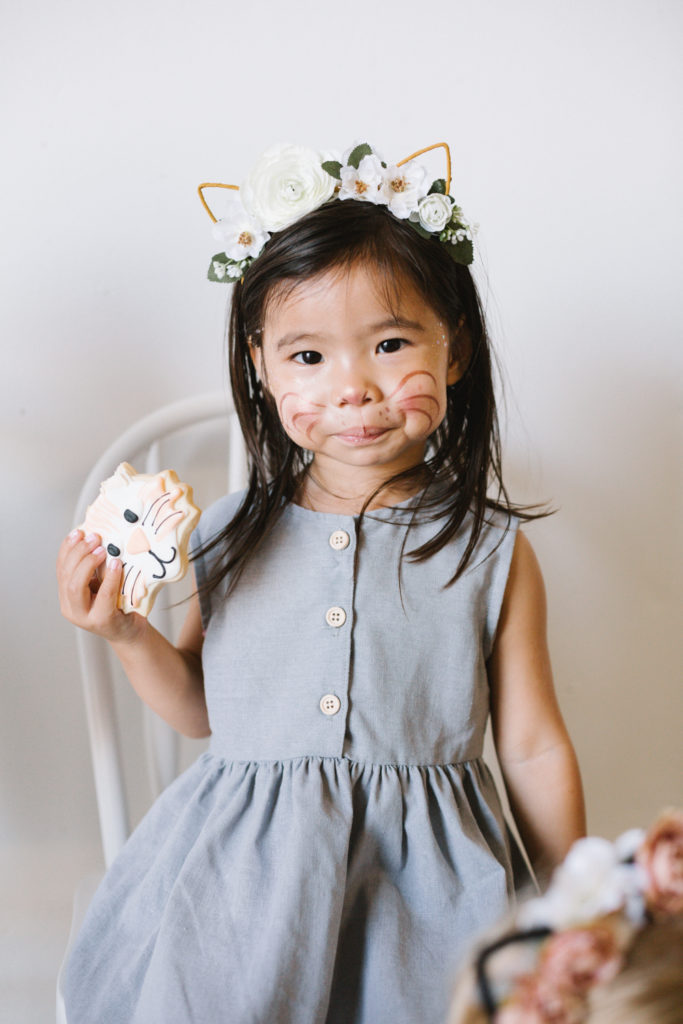 These girls were looking good and feline good!!!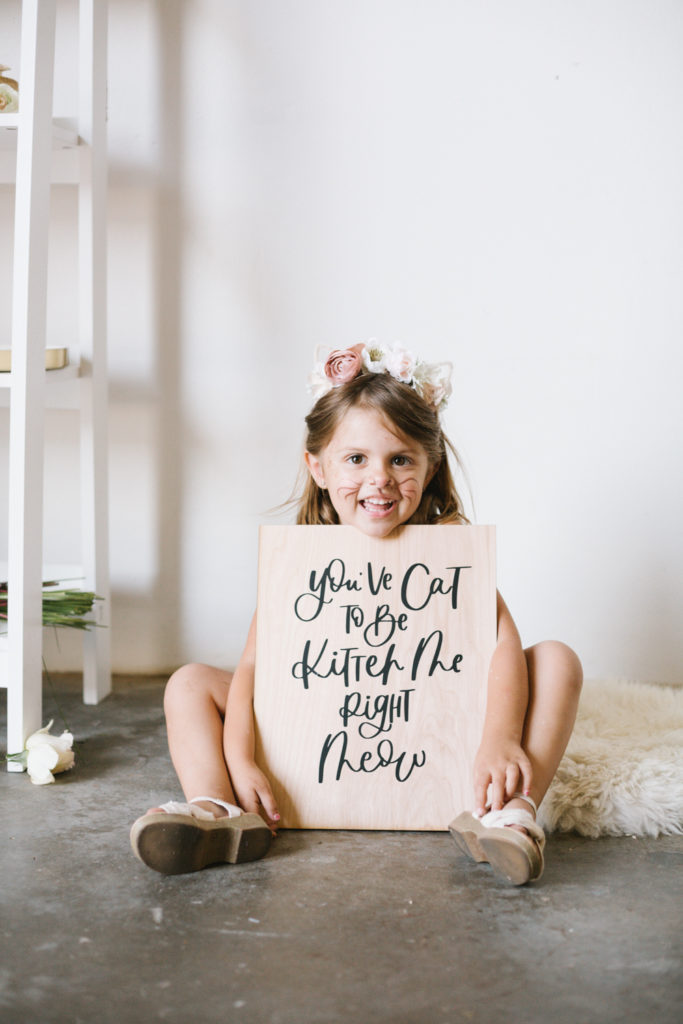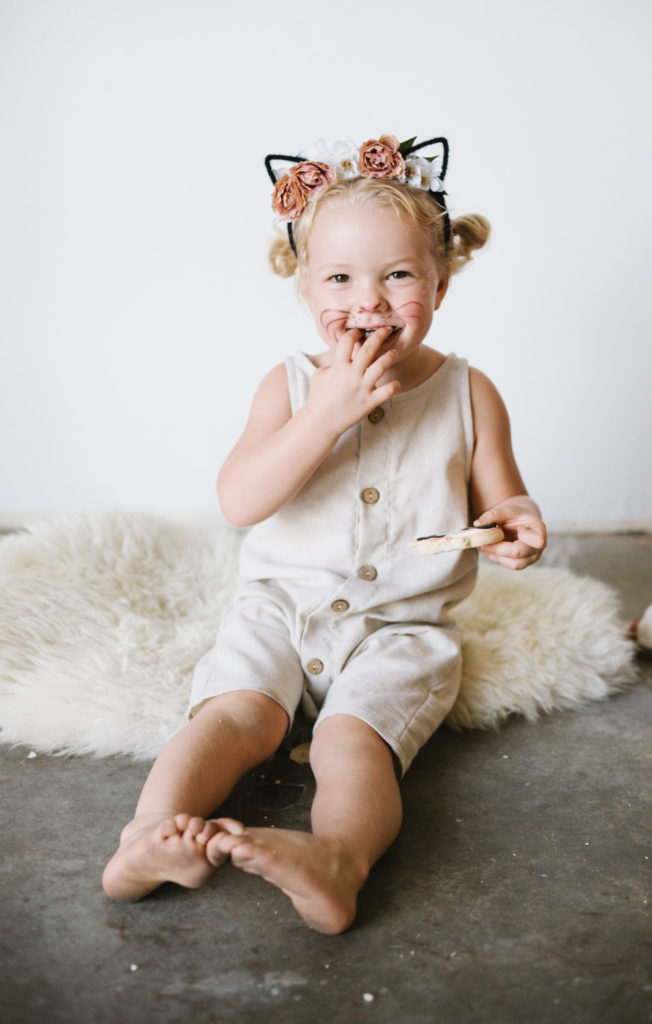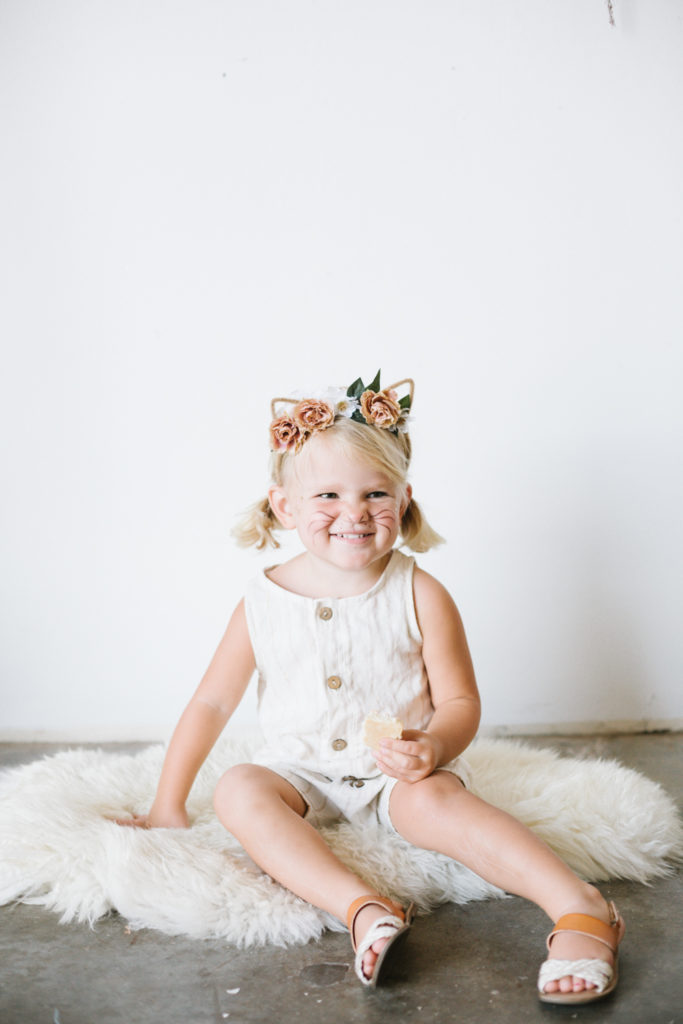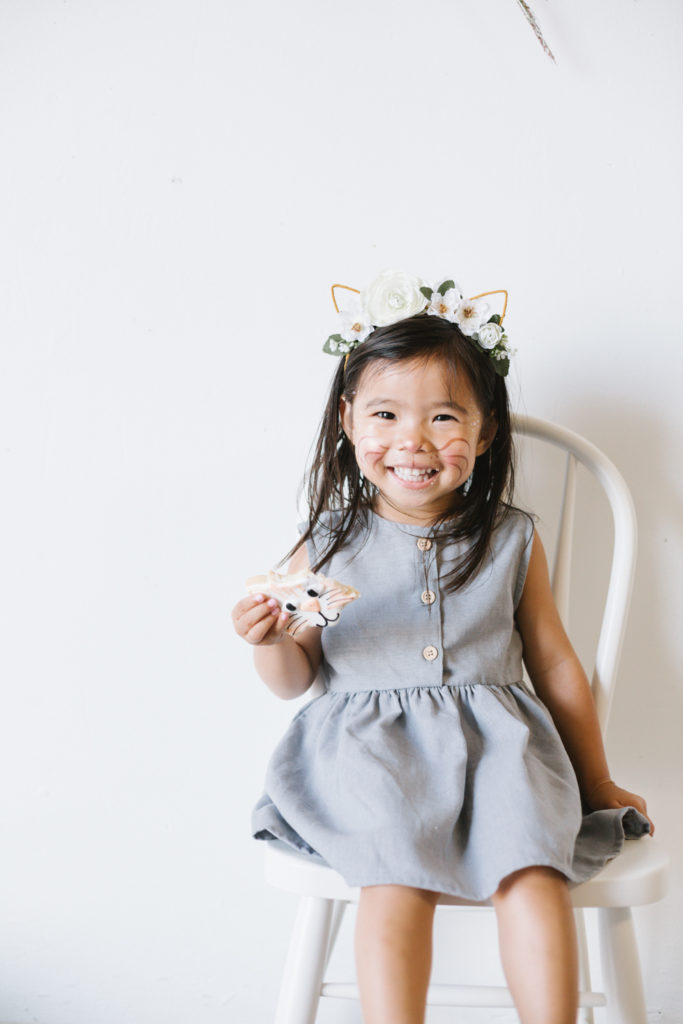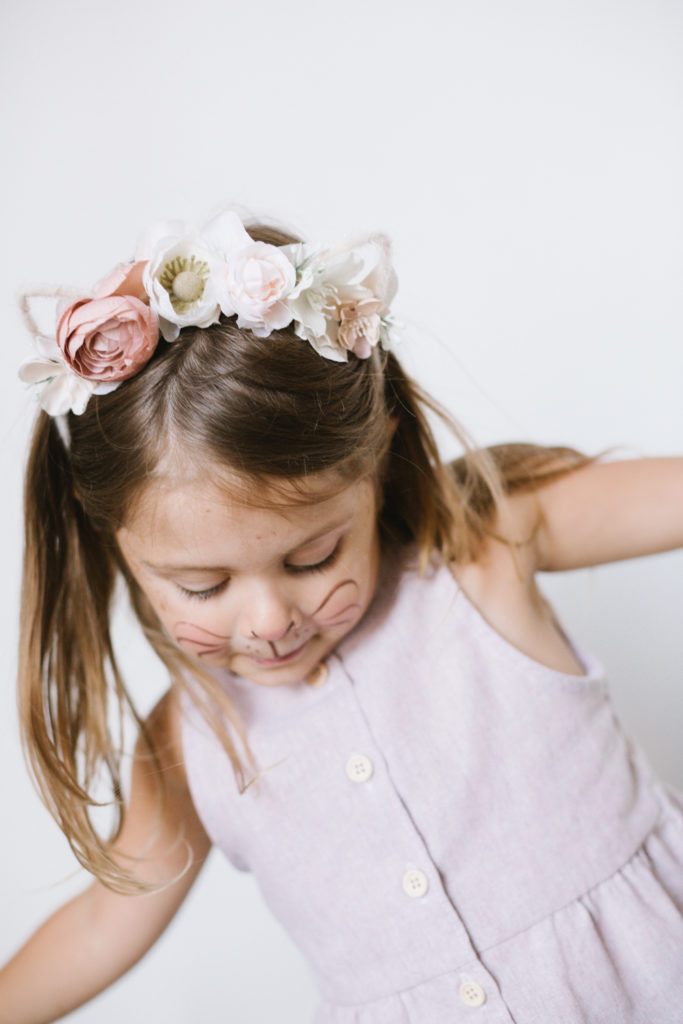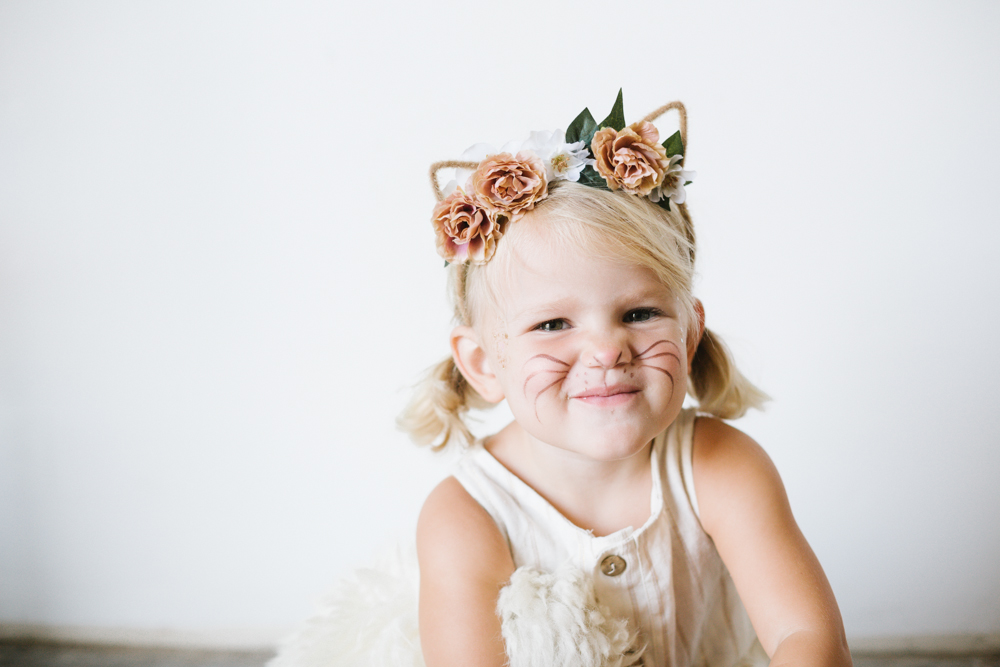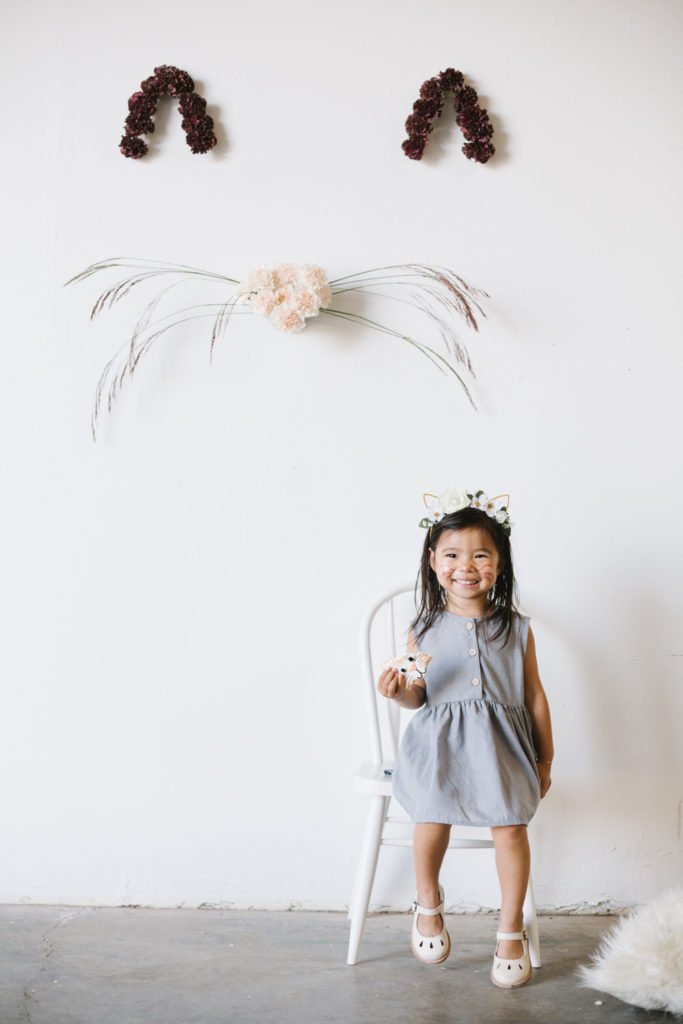 Hope you liked this one as much as me!!!  Just remember, catitude is everything!!
xx
Jacquelyn