Sometimes the best birthdays are those that aren't fussed about too much, and this is one of those! We planned August's magical birthday party in 4 days!! August's mom reached out to us and wanted to make it a special day but didn't want to go too over the top. The theme she decided on was magic, and we took it from there. With a killer backdrop of balloons, some sweet little details, and a touch of magic of our own, we made it happen! Check out the cute photos by Alyssa Hunter below…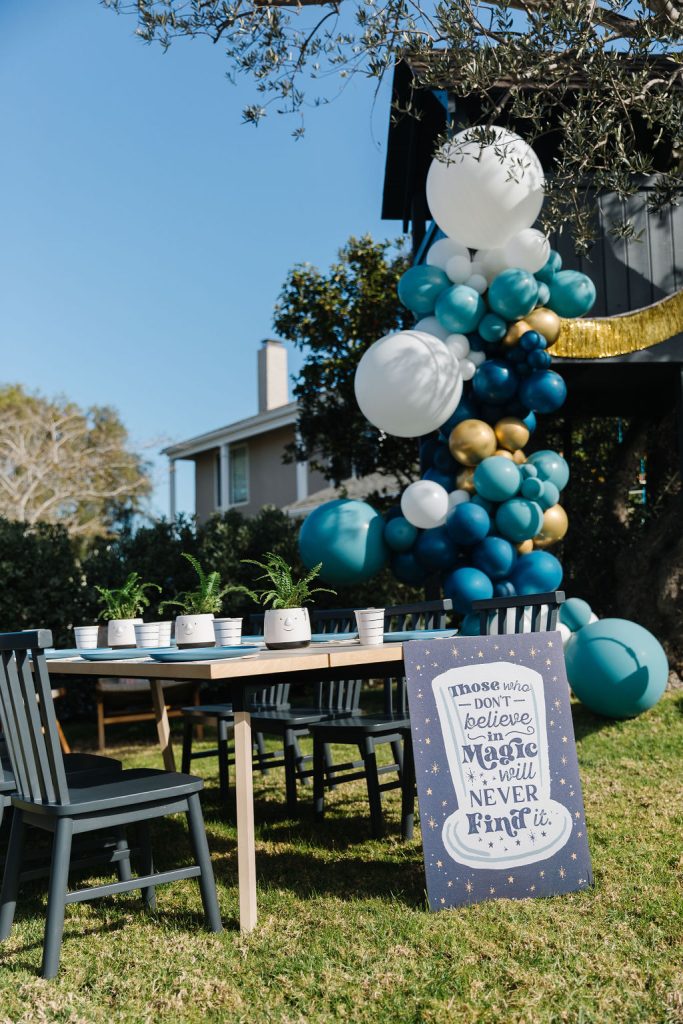 When planning a party in such quick time you are limited for sure, but luckily we have great vendors who make things happen for us in a pinch! One of those saviors was Chelcea Creative – who did all of the signage, including this one! I found this quote about magic and we decided to use it as a welcome sign for guests, I love how it turned out!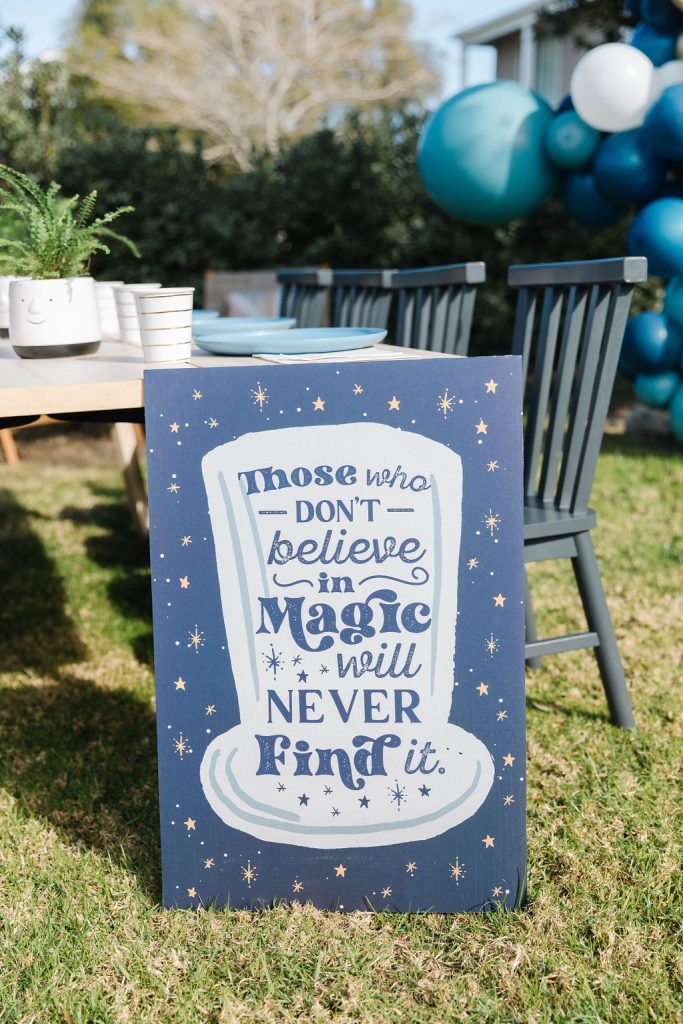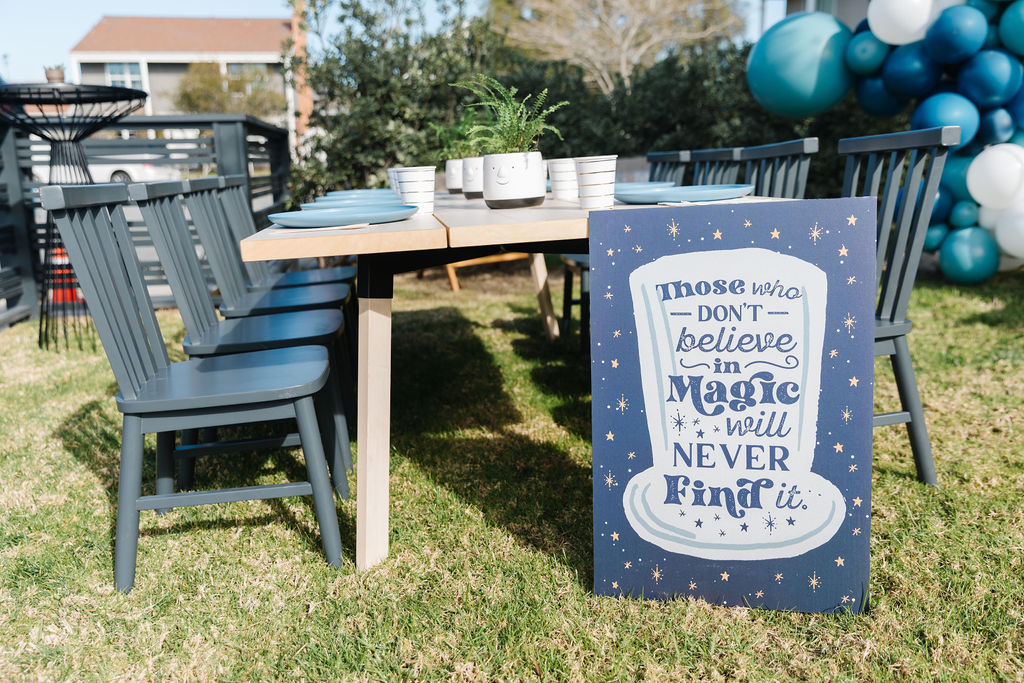 For the table we used our favorite plastic plates from Target along with Daydream Society's gold and white napkins and cups. Bamboo flatware did the trick and luckily everything was easily accessible and quick via Target and Amazon!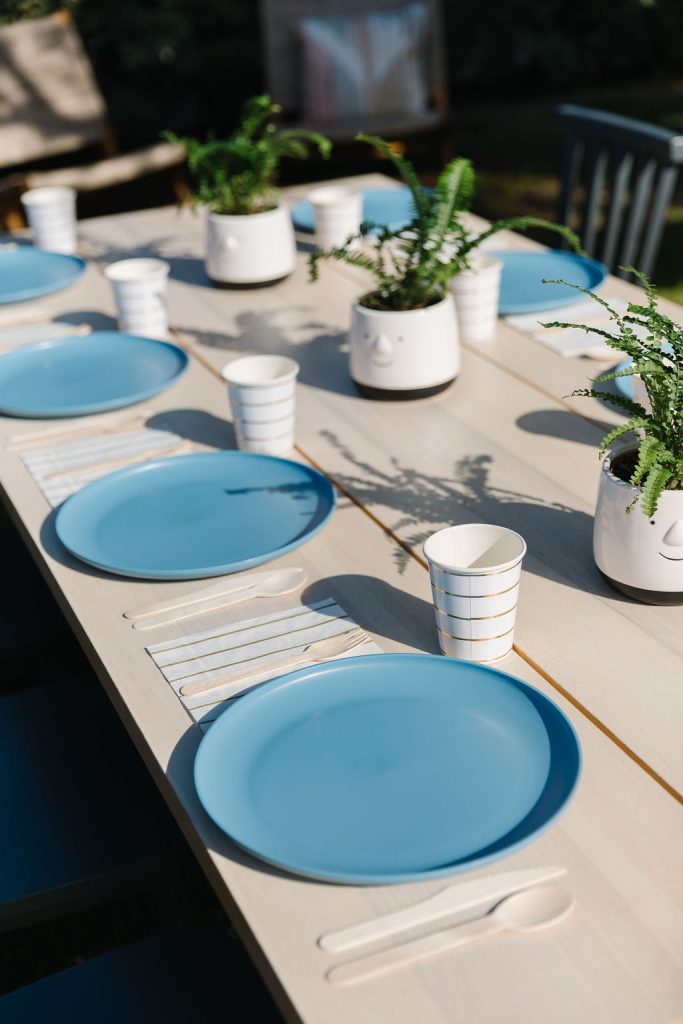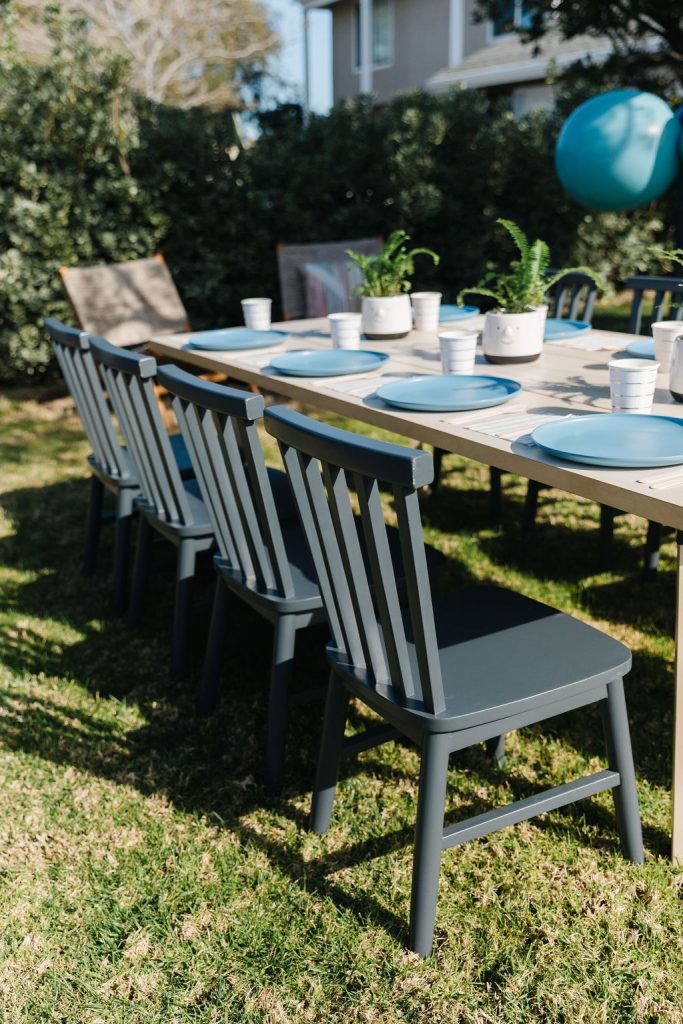 It was a little late to enlist a florist for this party so instead we went the greenery route! Which is always nice for a boy party. These little cuties were found at Trader Joe's of all places!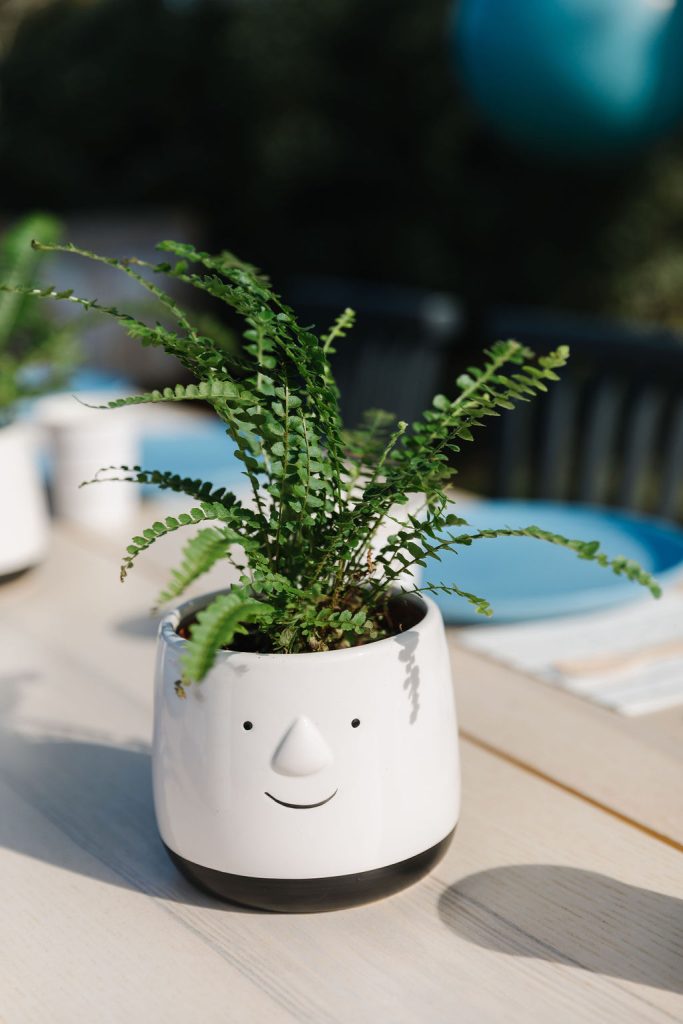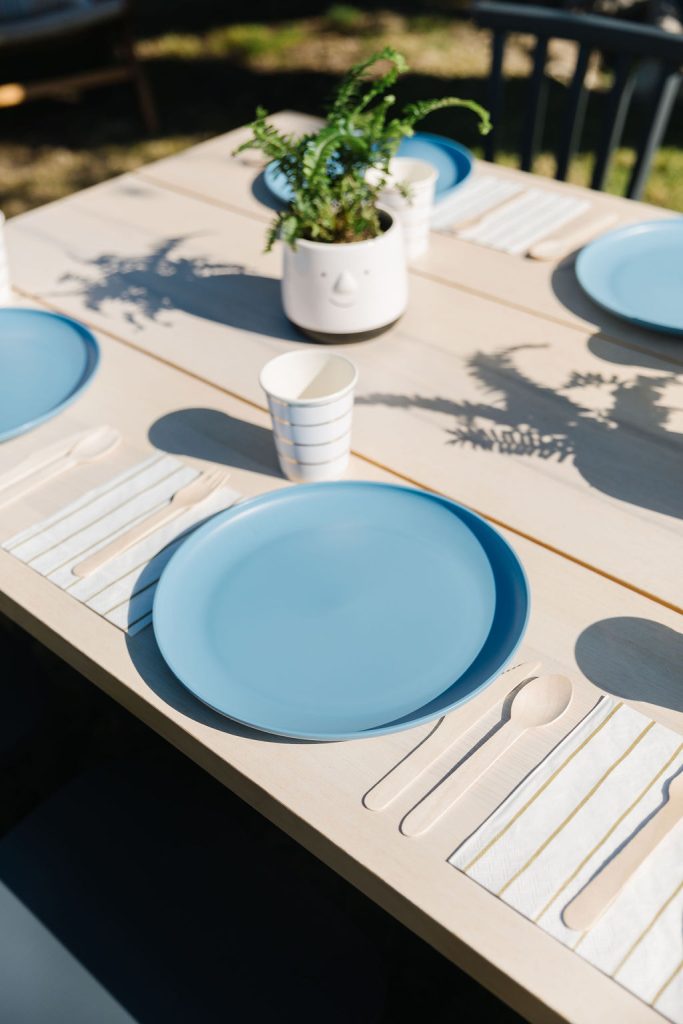 You know our friends at Sweet Salvage Rentals had to join in on the fun! We used their modern kid's table and dark grey chairs to compliment our color scheme. They also brought all of the essentials for dessert, because you can't have a party without that!!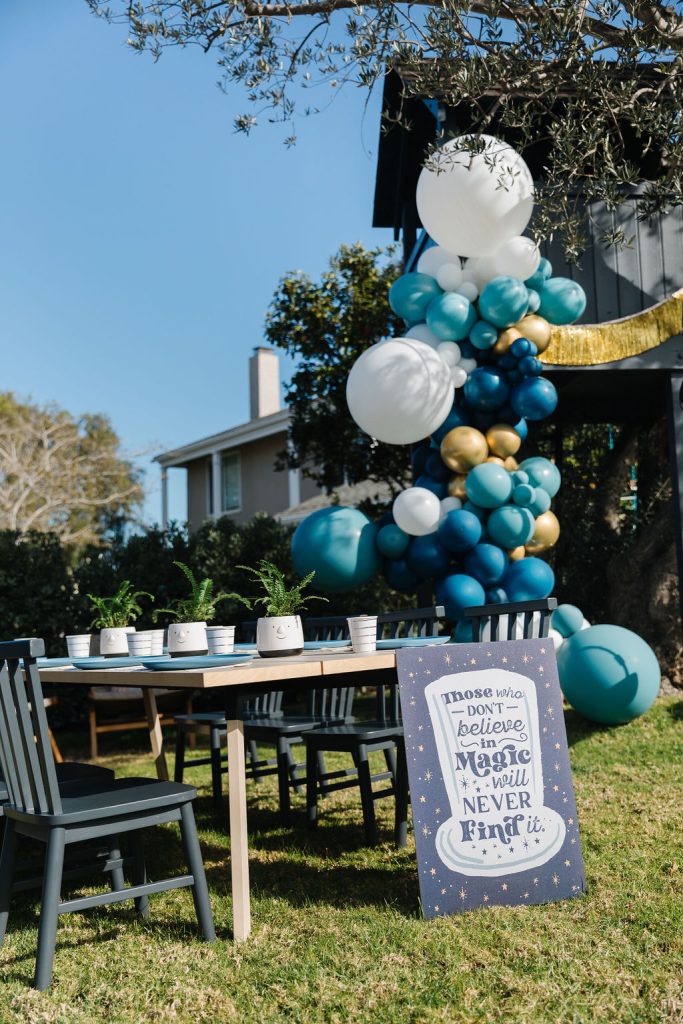 The main backdrop was this beautiful balloon garland from The Pop Shop! It's one of my favorites she has ever done. I love the colors we used along with that pop of gold with the fringe! So much fun and such a wow factor on that rad tree house!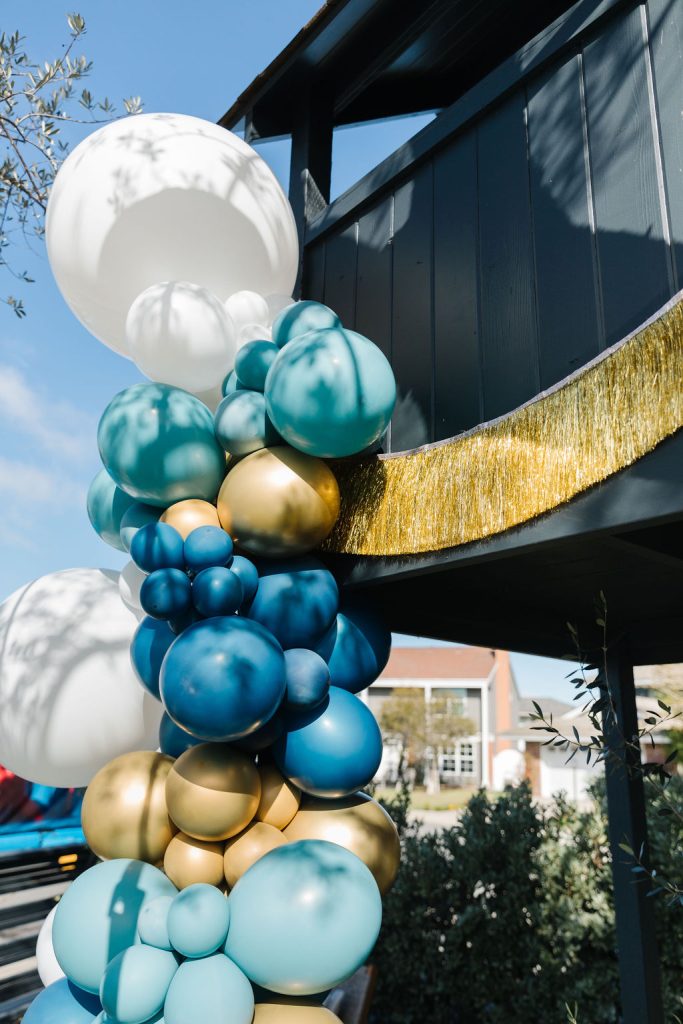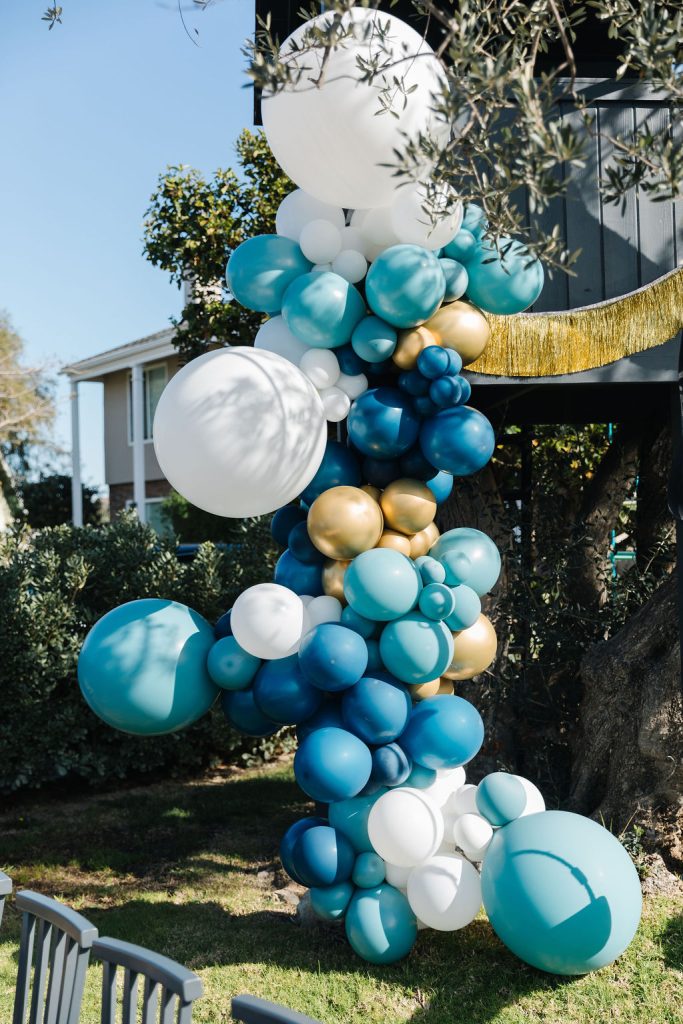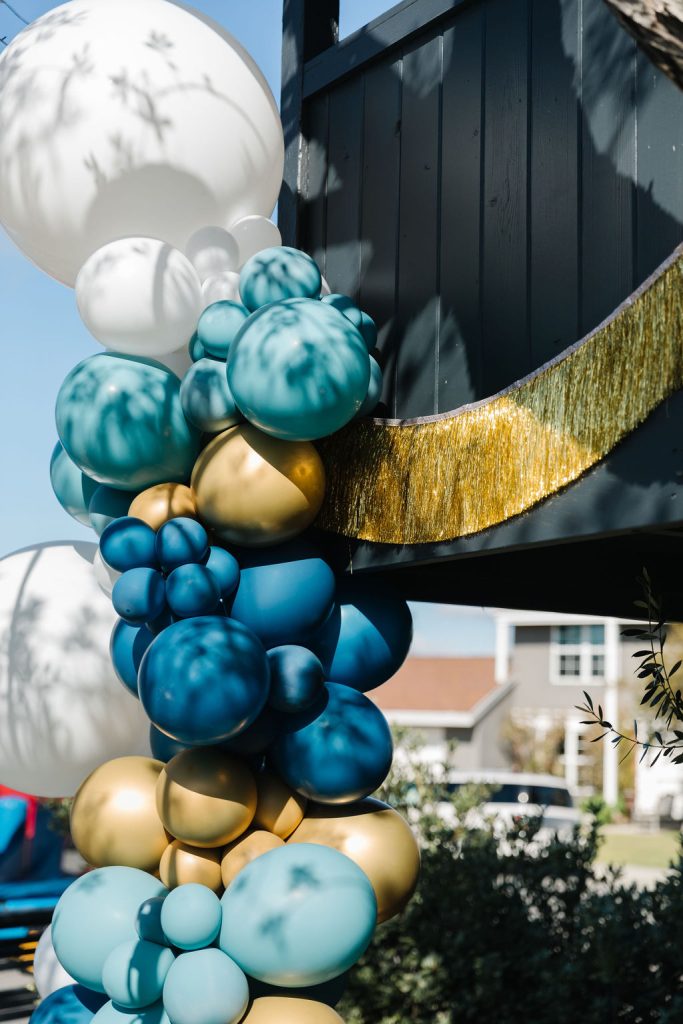 More is always more when it comes to balloons!!!!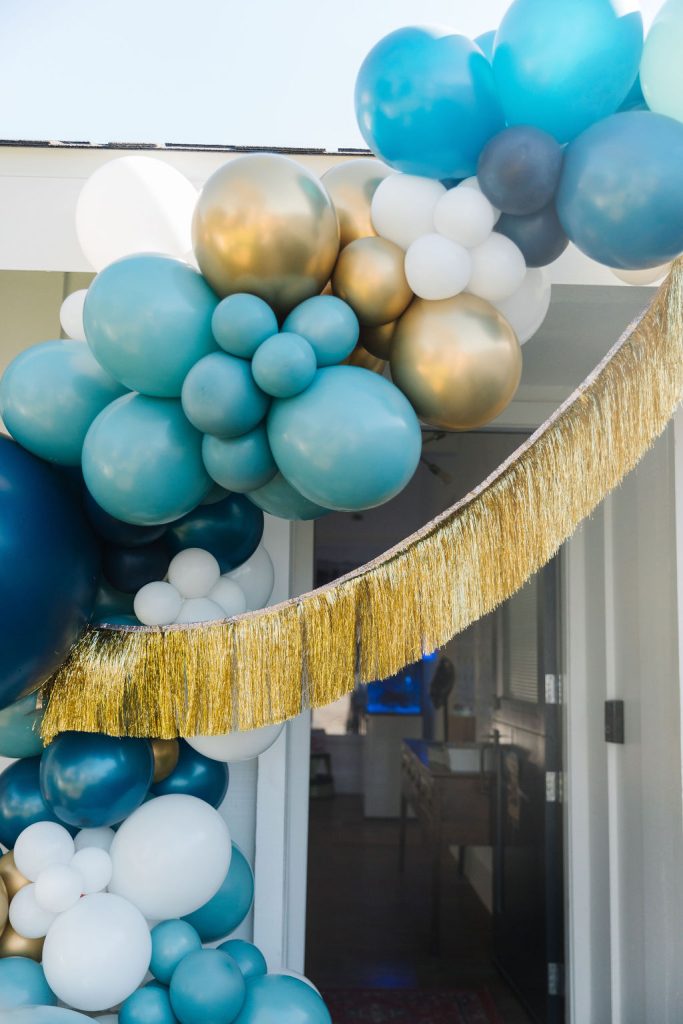 Time for dessert!!! Sheila Mae created the most adorable desserts for this one, from cake to cookies to cupcakes and more! We loved adding a few little accessories here with the owls instead of flowers – so fun for a magic theme! 8 is great for August, that's for sure!!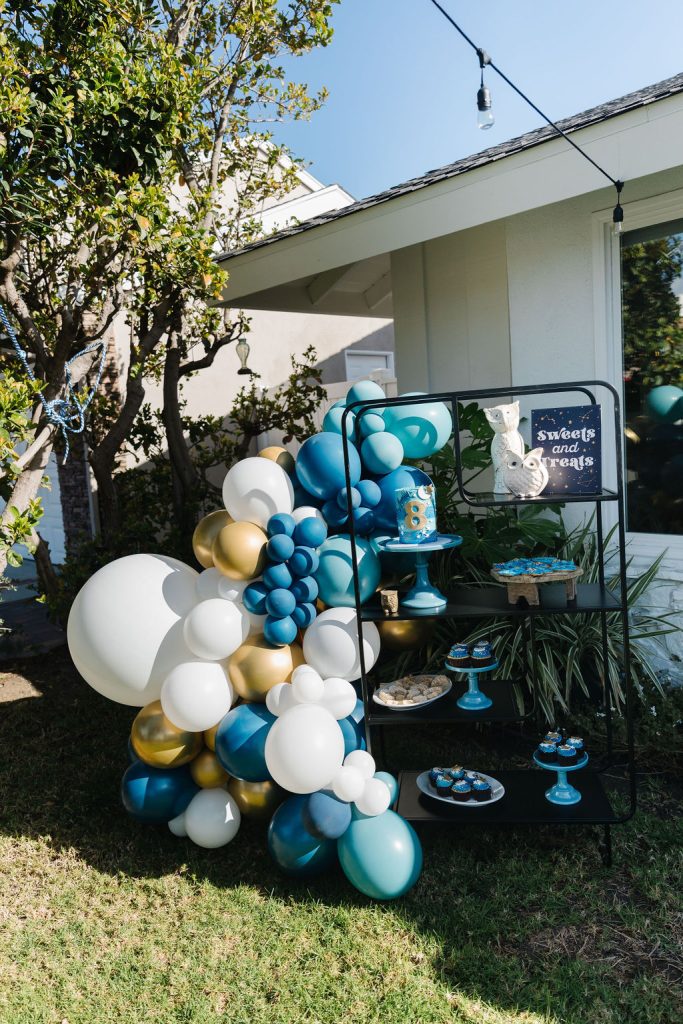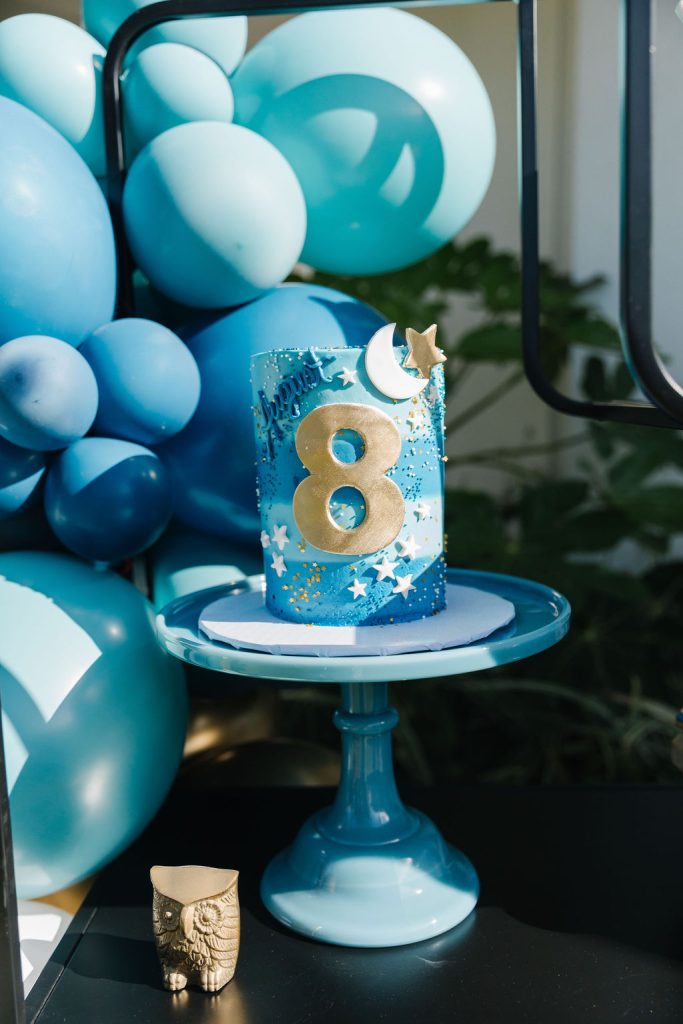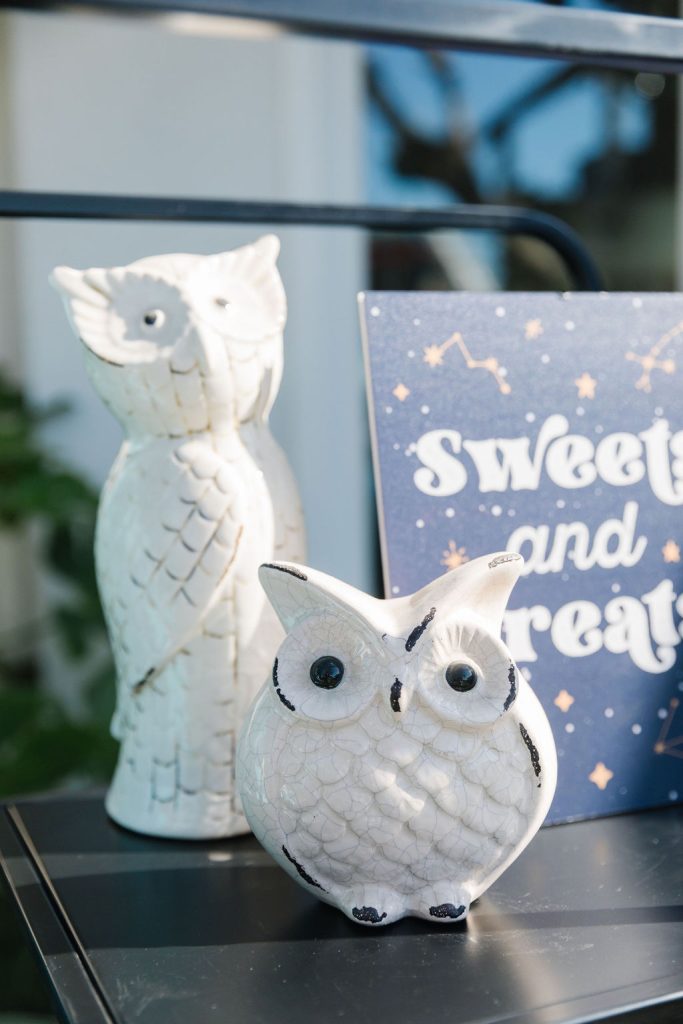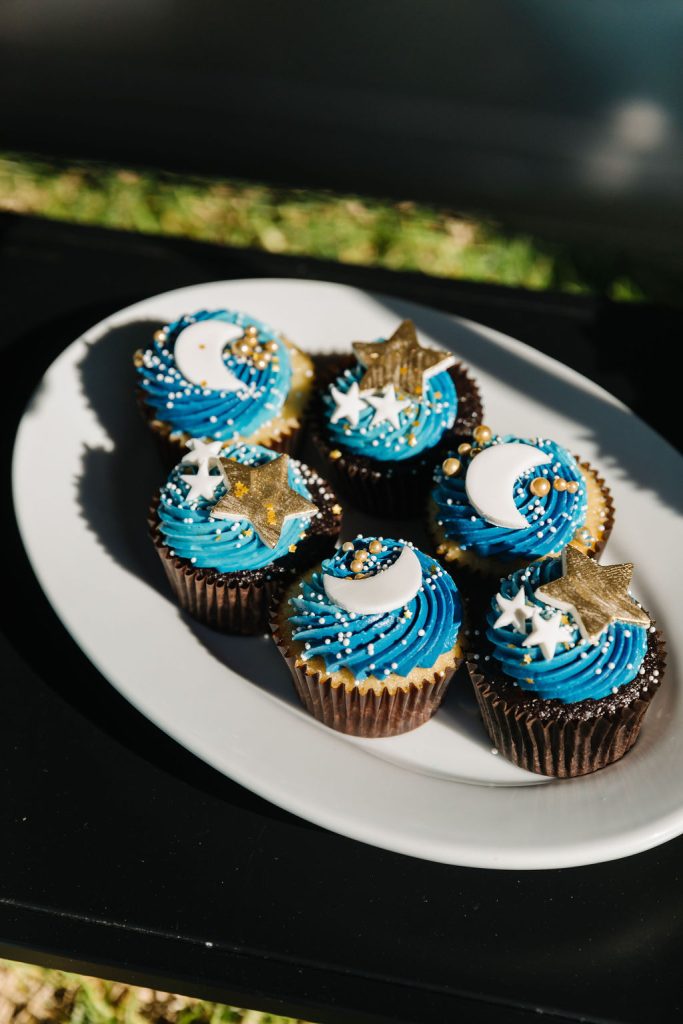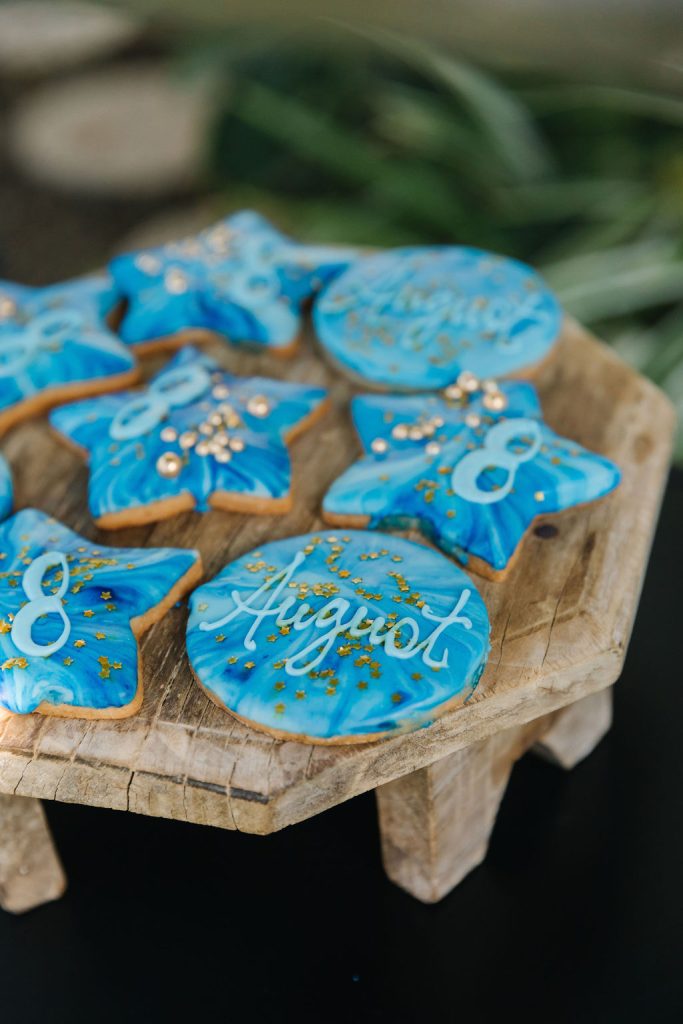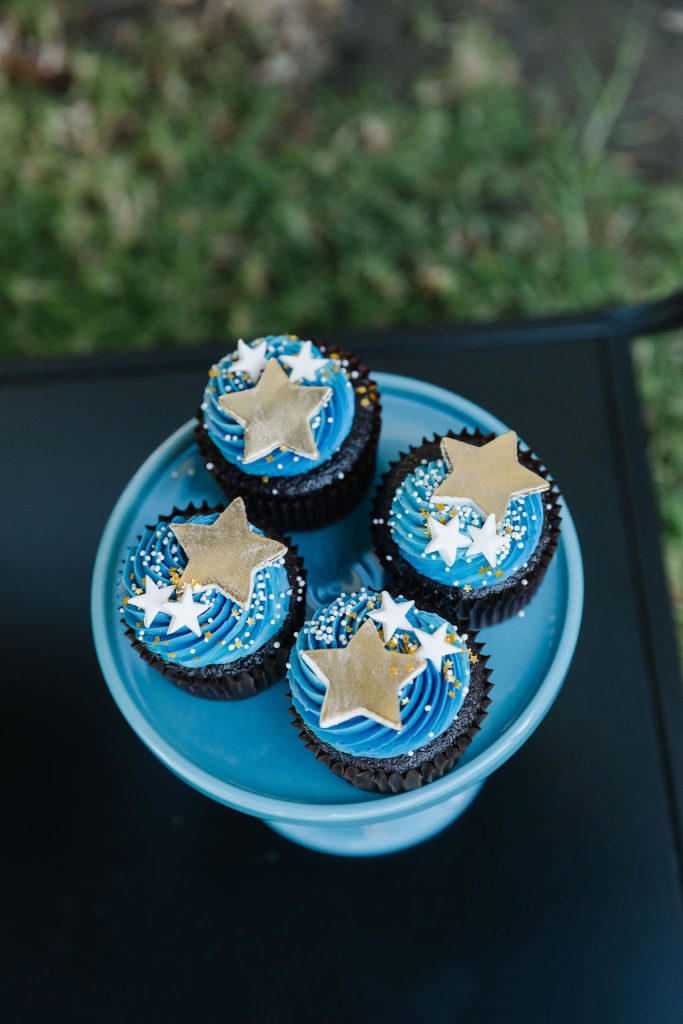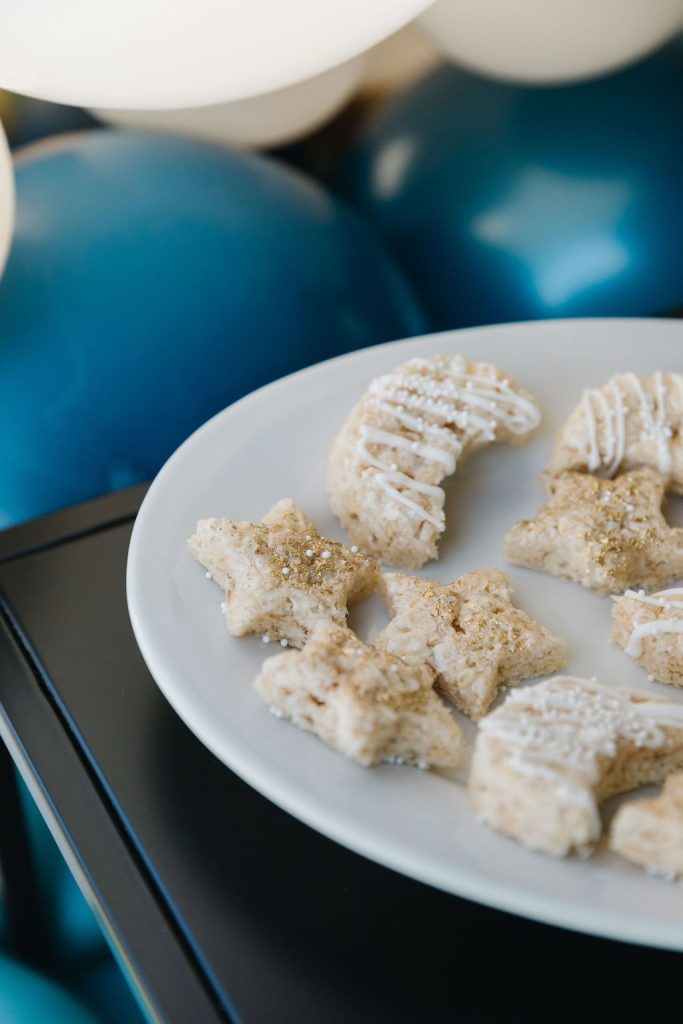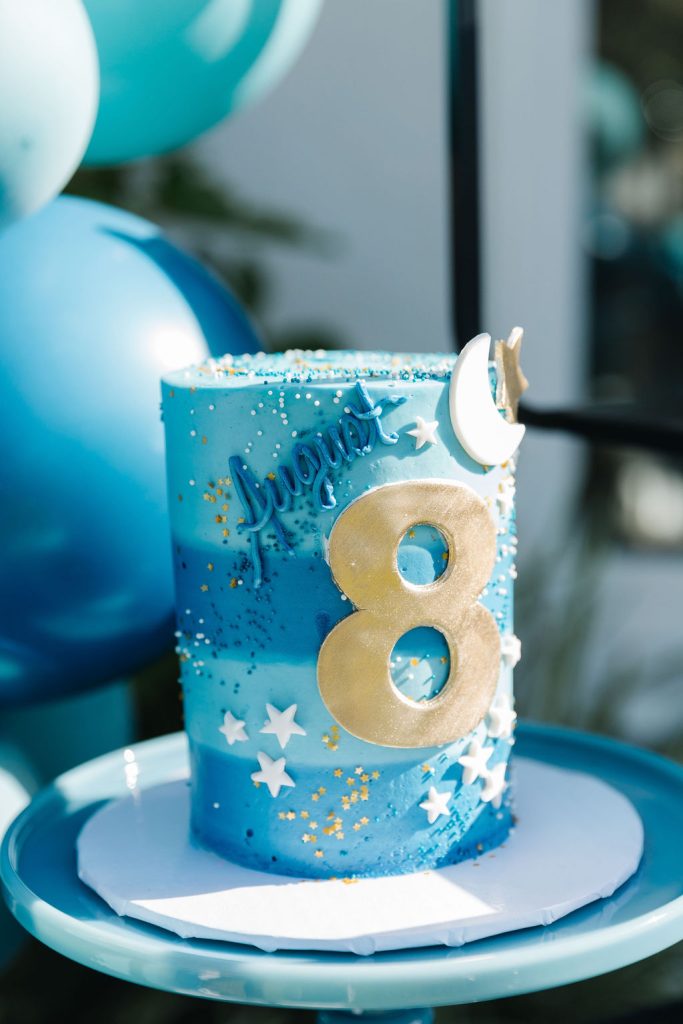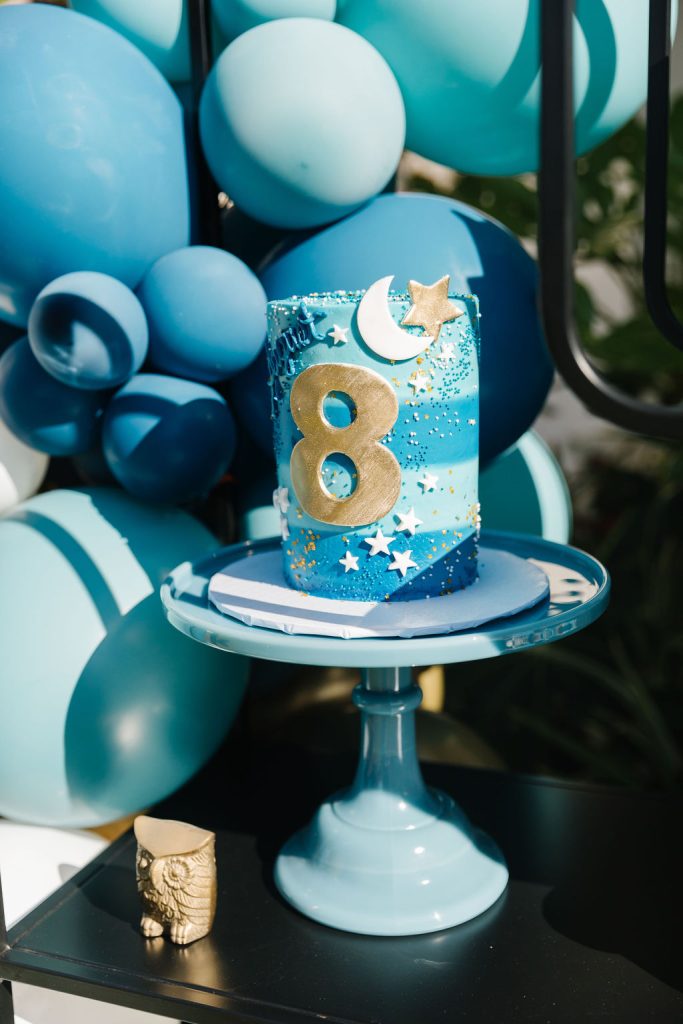 And there you have it! Simple, sweet, and so much fun! I love making magic for our clients just like this!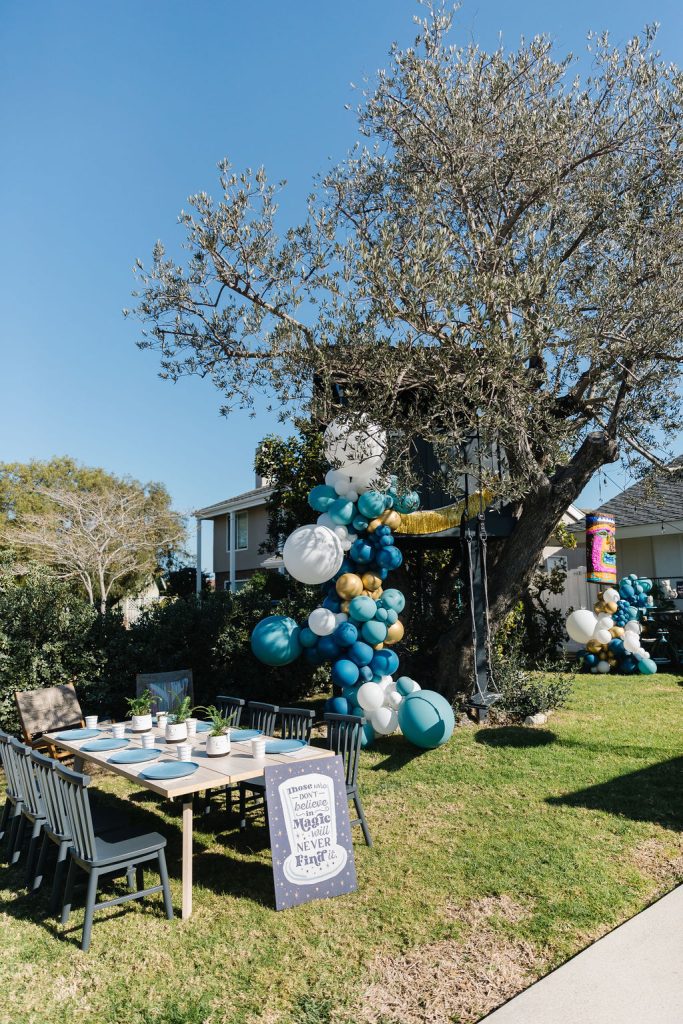 Shop this magical party below!

xx
Jacquelyn