Last year we had the pleasure of planning and designing a party for our girl Lauren Suryan. We have talked about doing this party for her for a few years now and her 35th seemed perfect! Lauren's birthday is near Halloween and she'd been dying to throw a Day of the Dead themed party. Her parents used to dress up and go to one every year and she wanted to bring that magic to her friends. So we did just that at local restaurant Arc's wine bar. It was a festive night full of amazing decor and looks from all the guests. Sneak a peak at all the fun with these beautiful photos from Blaire Going!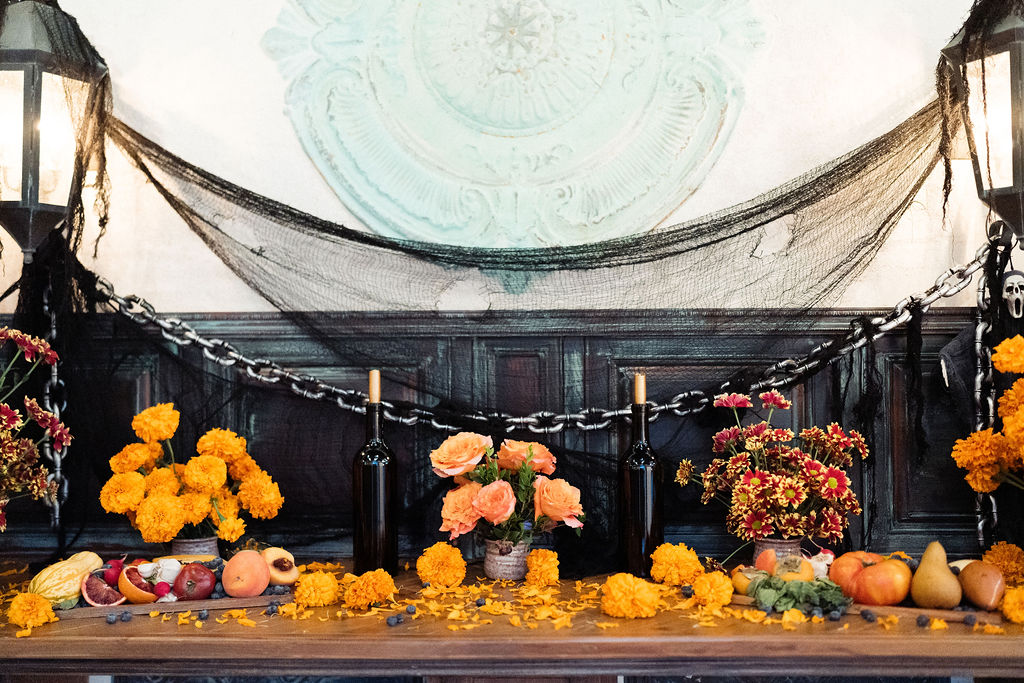 Guests were greeted by the most perfect mystic welcome sign from Chelcea Creative. Isn't that fun?! The Pop Shop added those amazing balloons and we even had marigold garlands to add!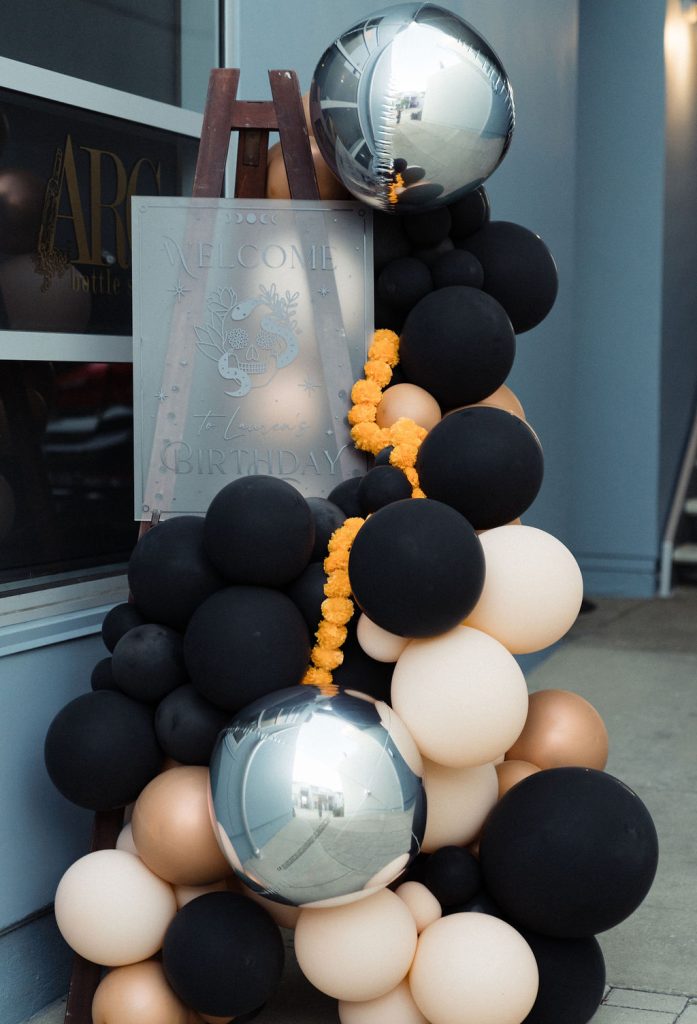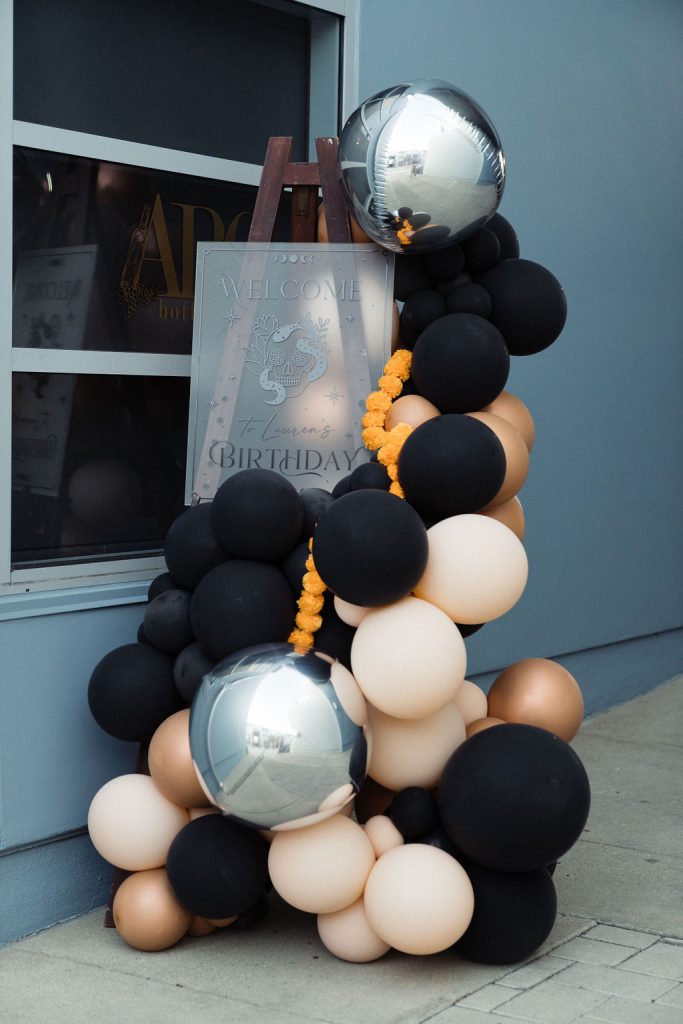 The flowers at this party were next level and some of my favorite! Dia de los Muertos is always so fun because of all of the vibrant colors and textures. Earth & Grace made magic with this one!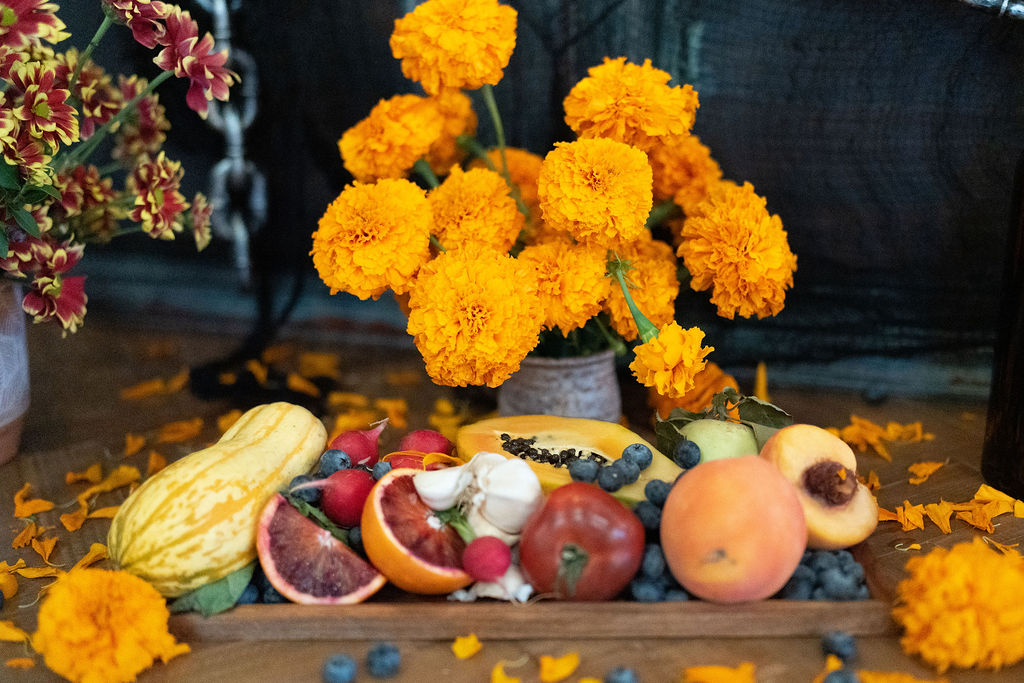 Look at that spread! Arc brought all the tasty bites and set them up for the guests to enjoy.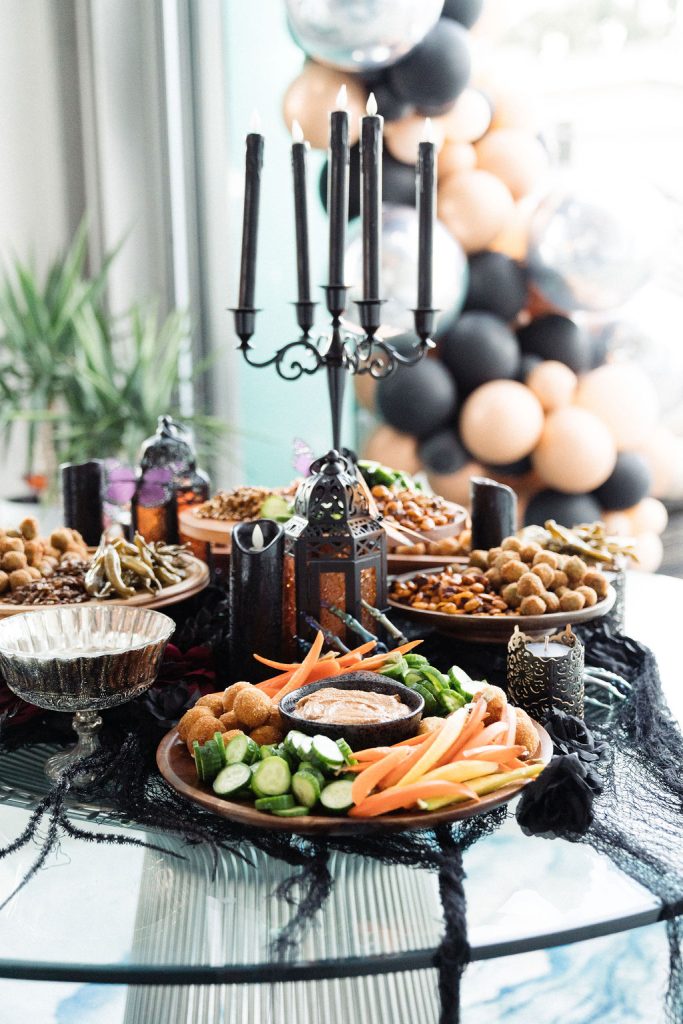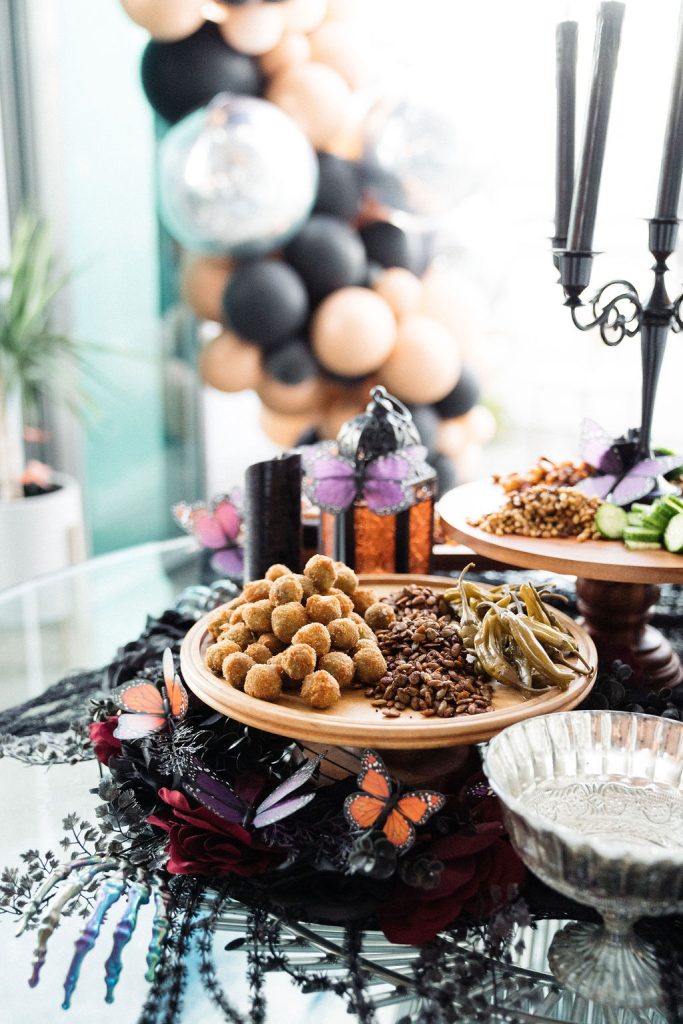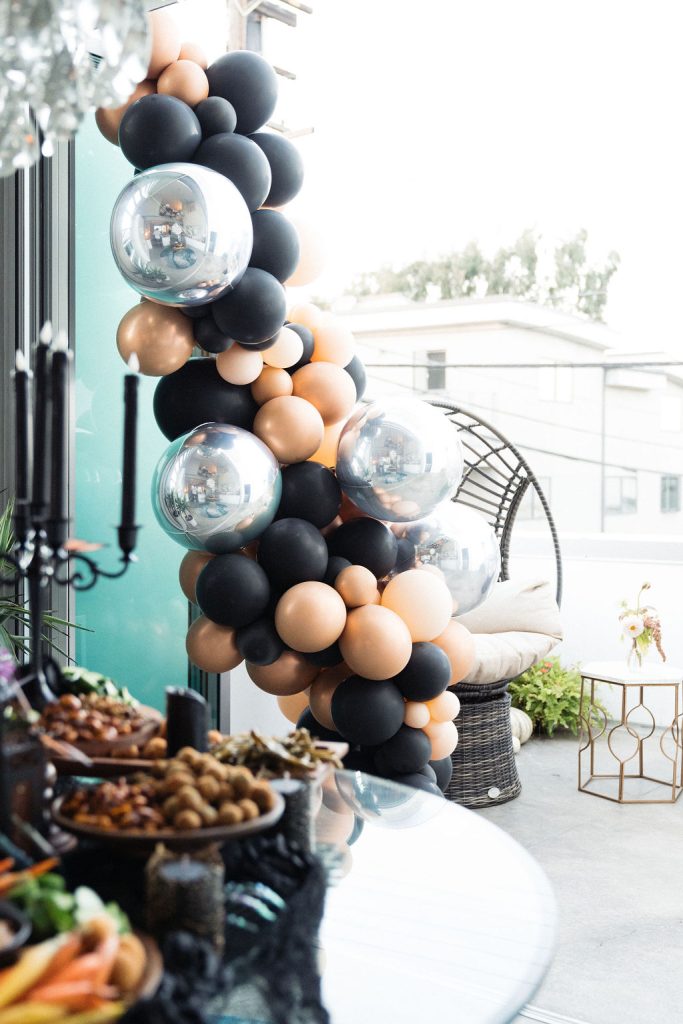 The bar was ready to sever all of this goodness to our guests as well! Love Lauren's custom specialty cocktails and all of the signage Chelcea Creative designed for the party and Creative Amme cut. The little details always make such a wow statement!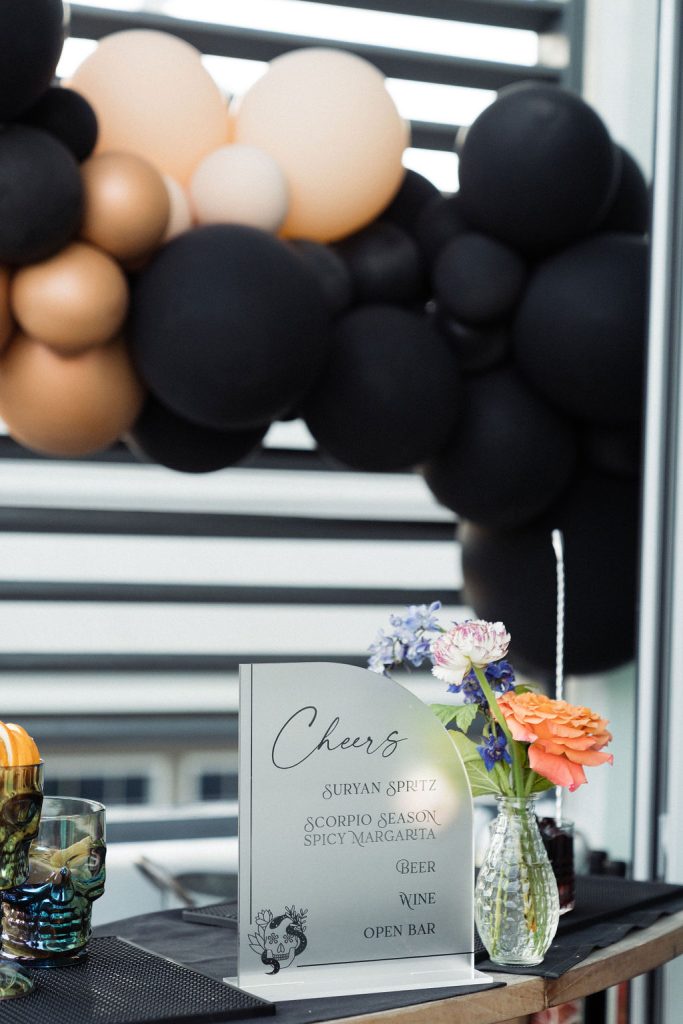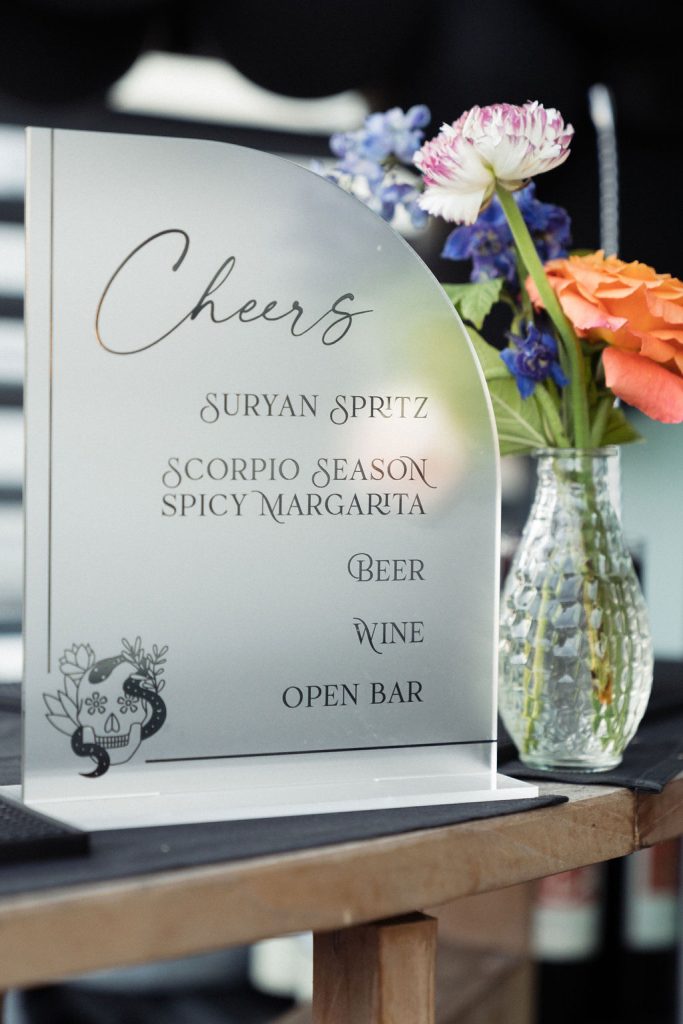 Photo Booth sign on point!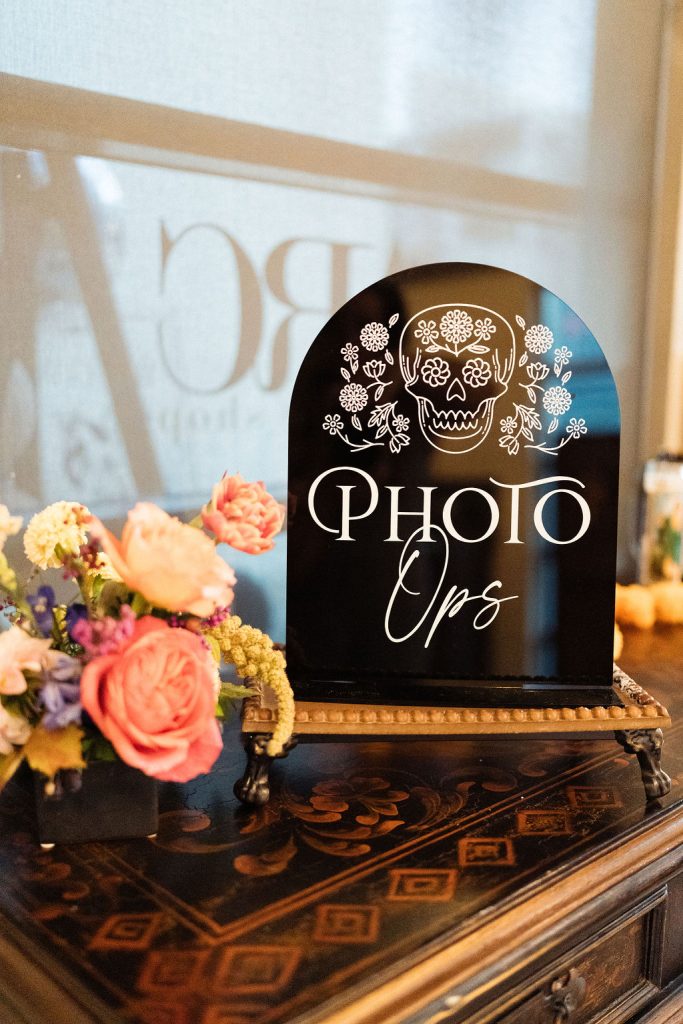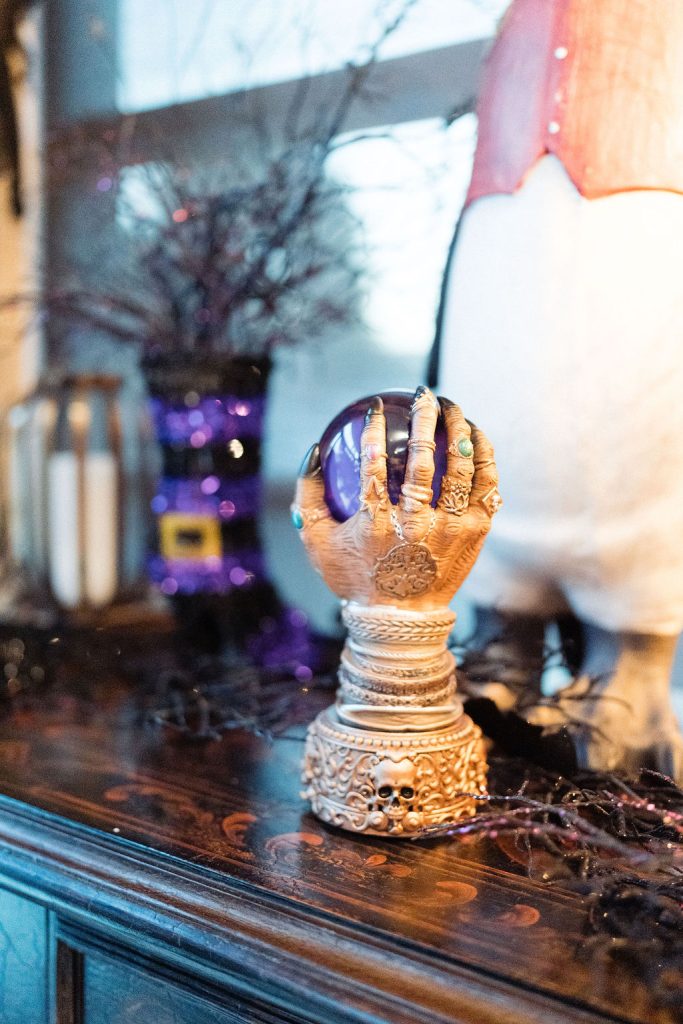 And tarot readings were a must!!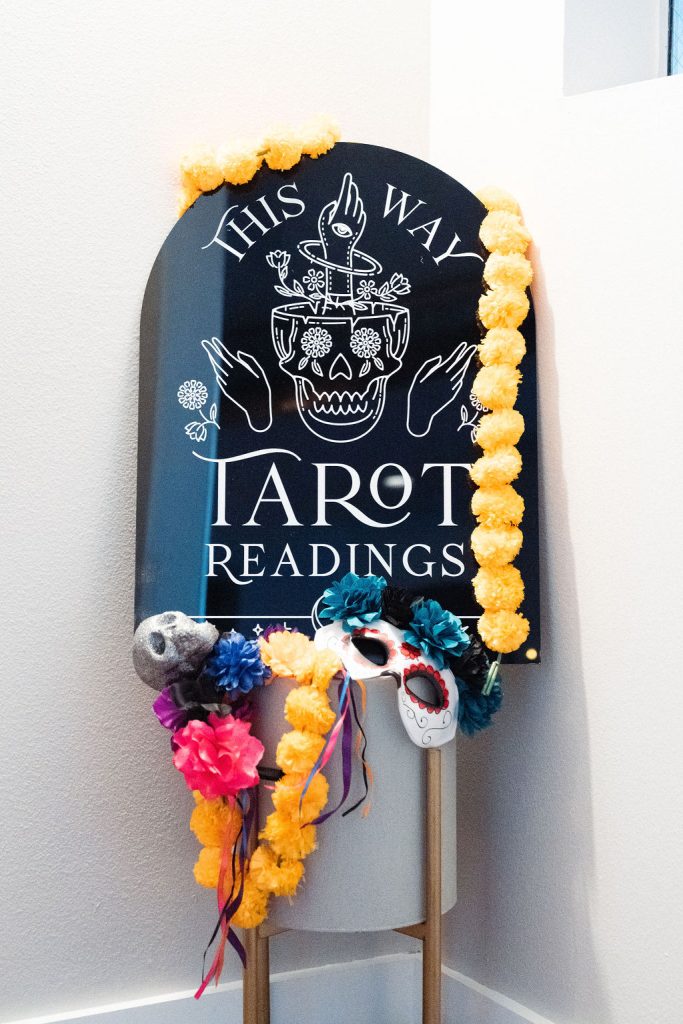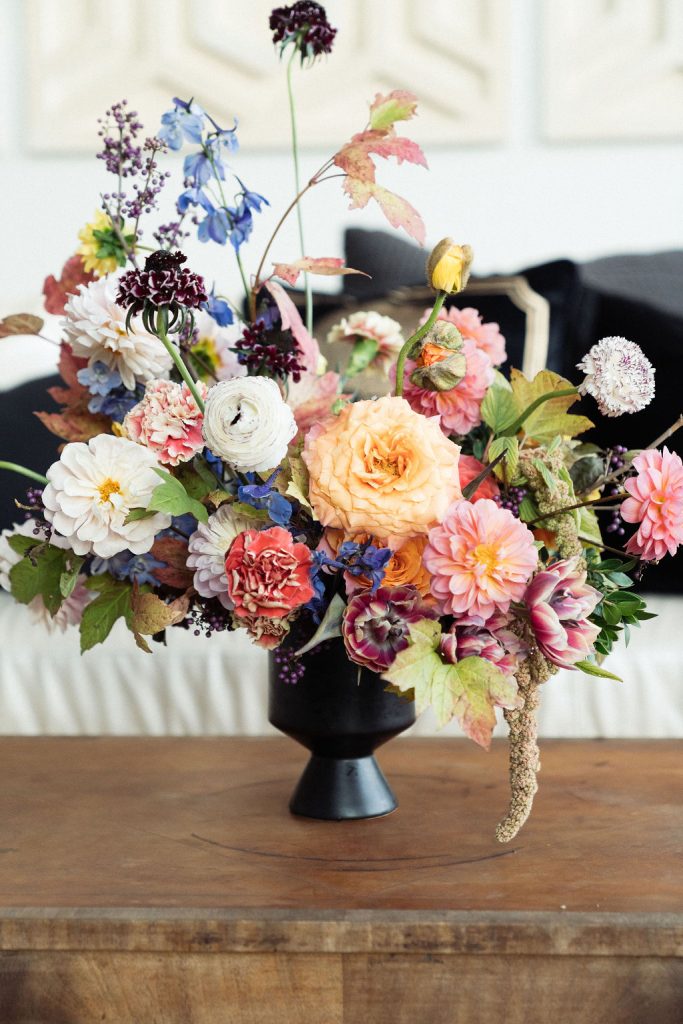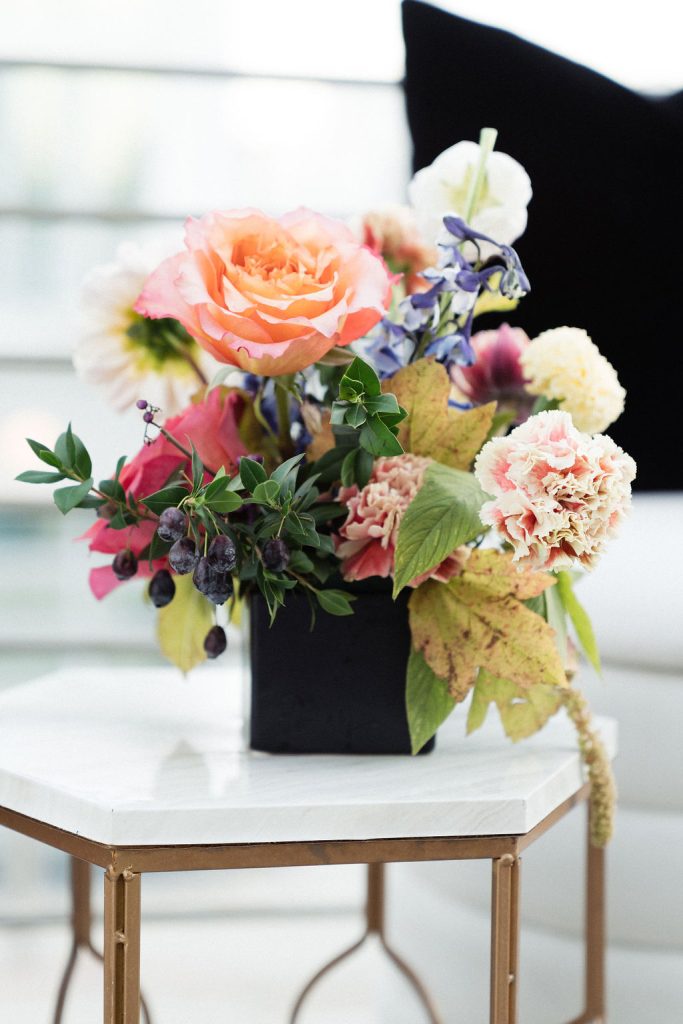 The desserts by Sugar Crush Sweets were incredible! That cake was so rad and of course we had all the yummy churros and alfajores! Get in my belly!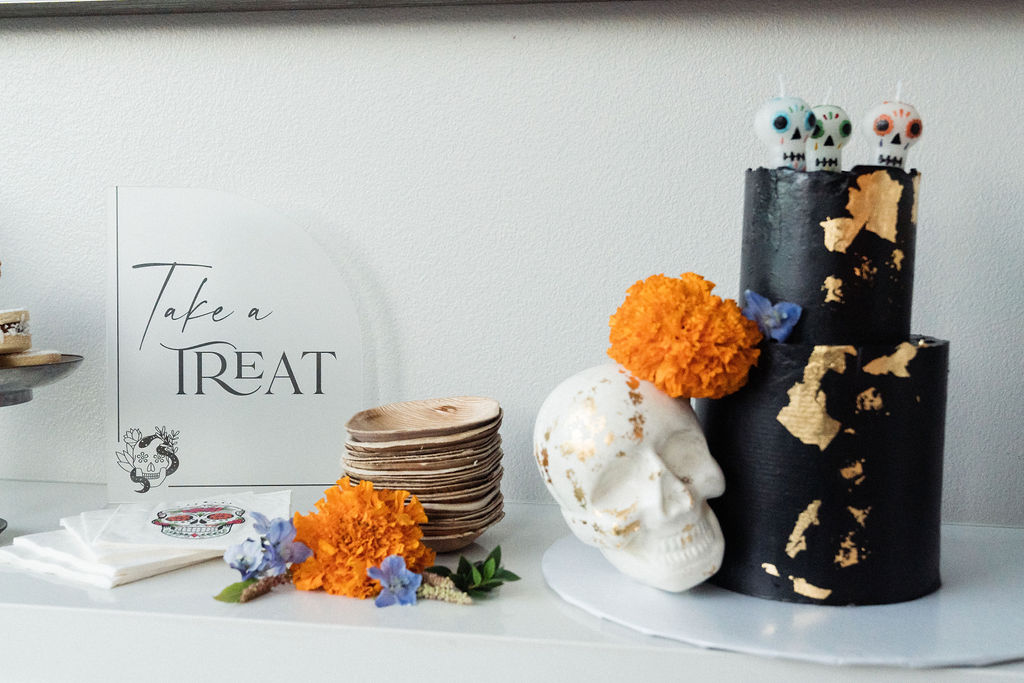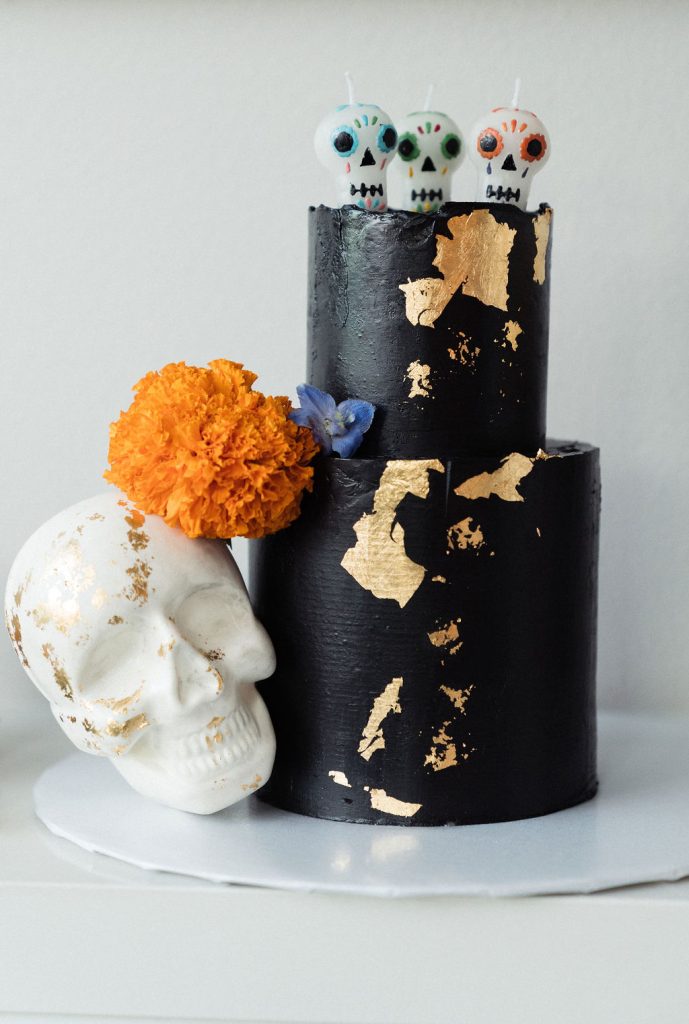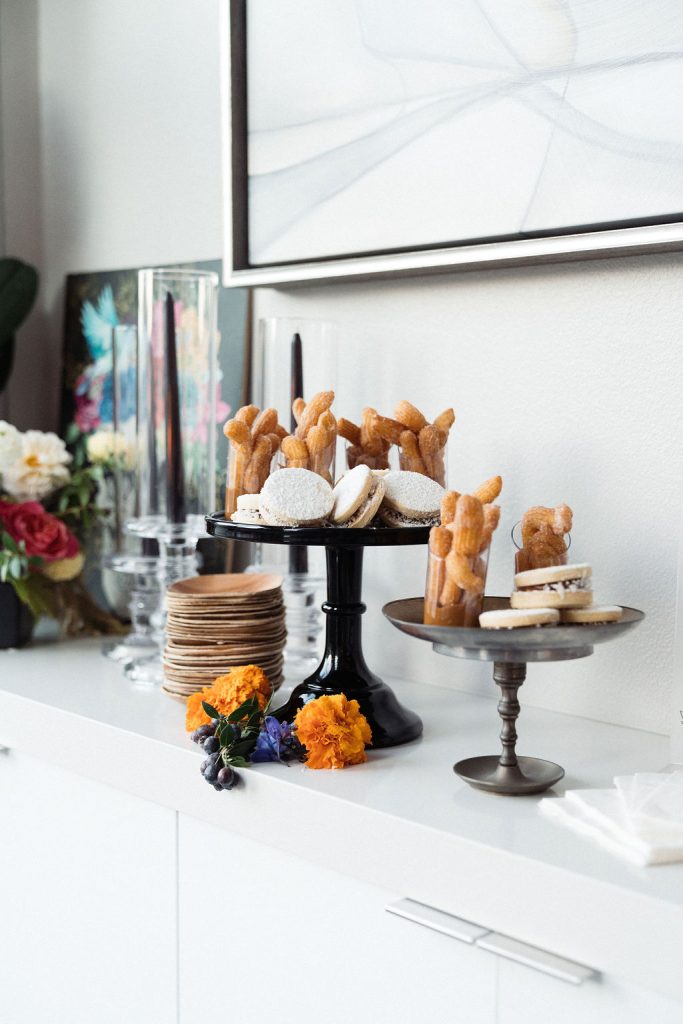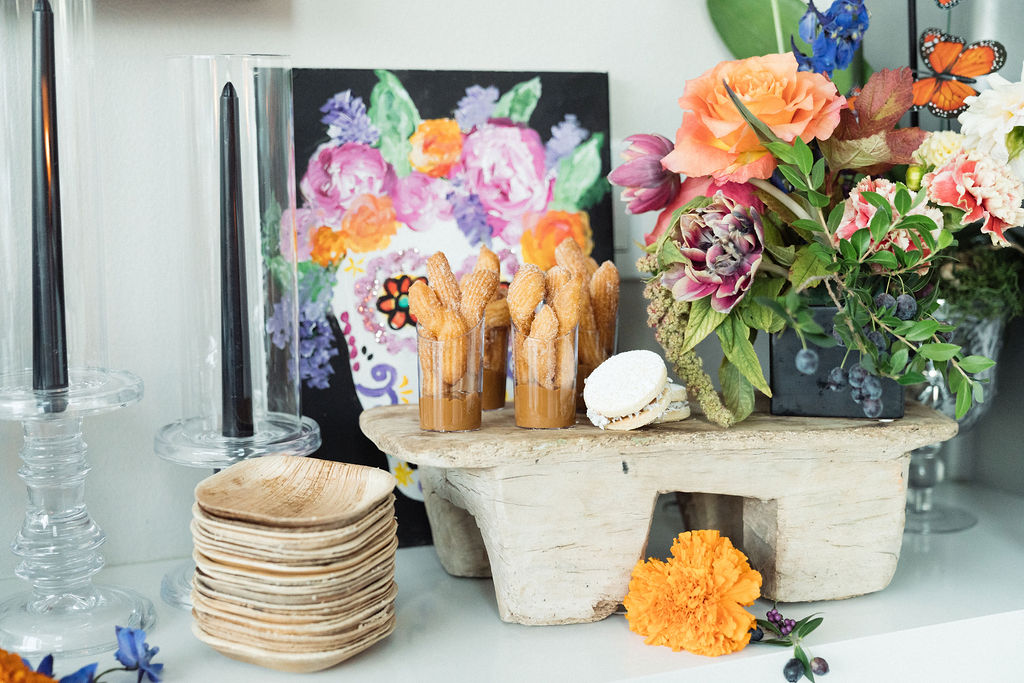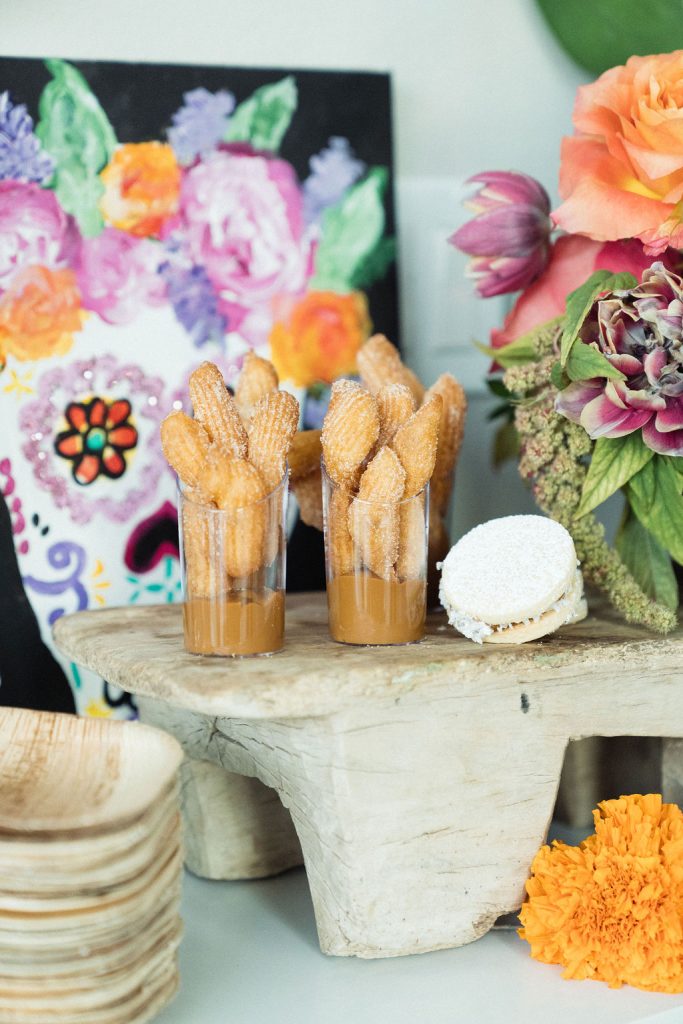 As the sun set we were ready for our guests to arrive! Time to get spooky and festive, friends!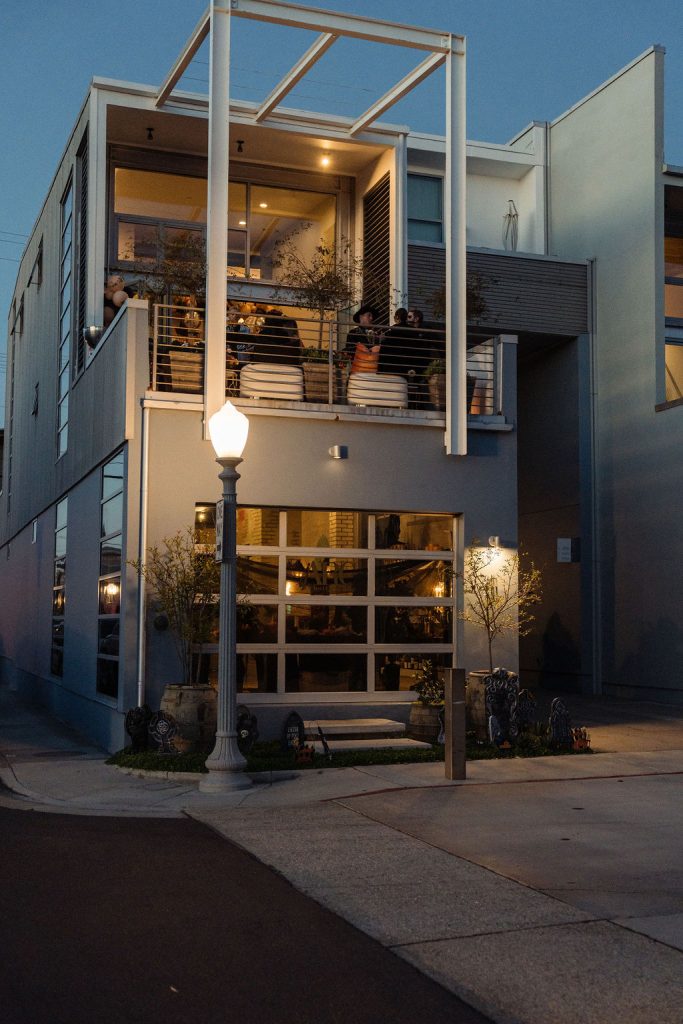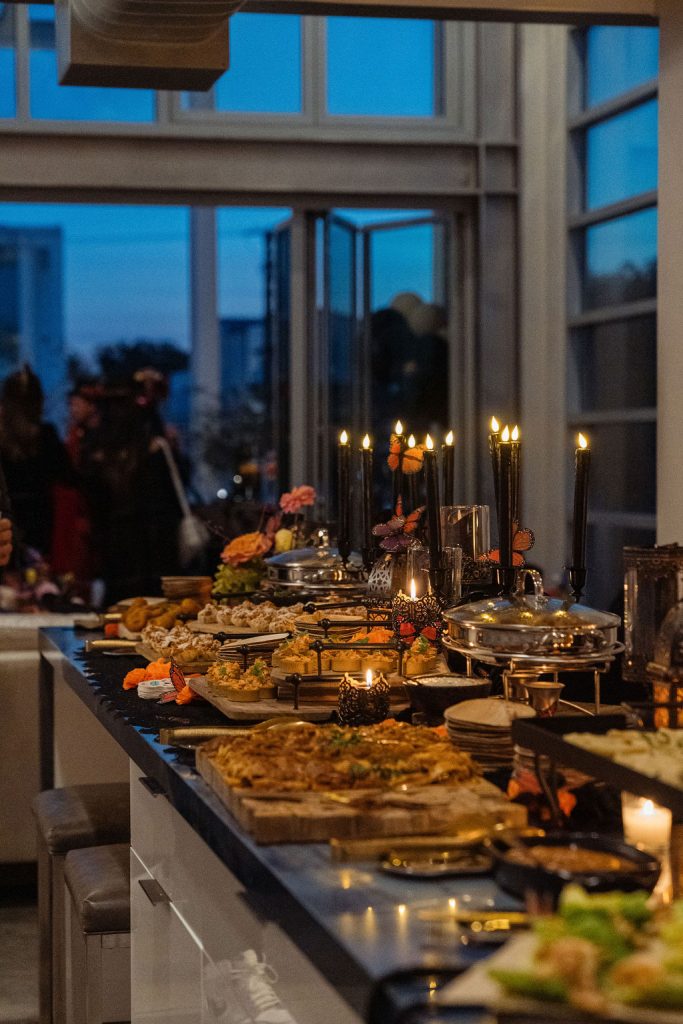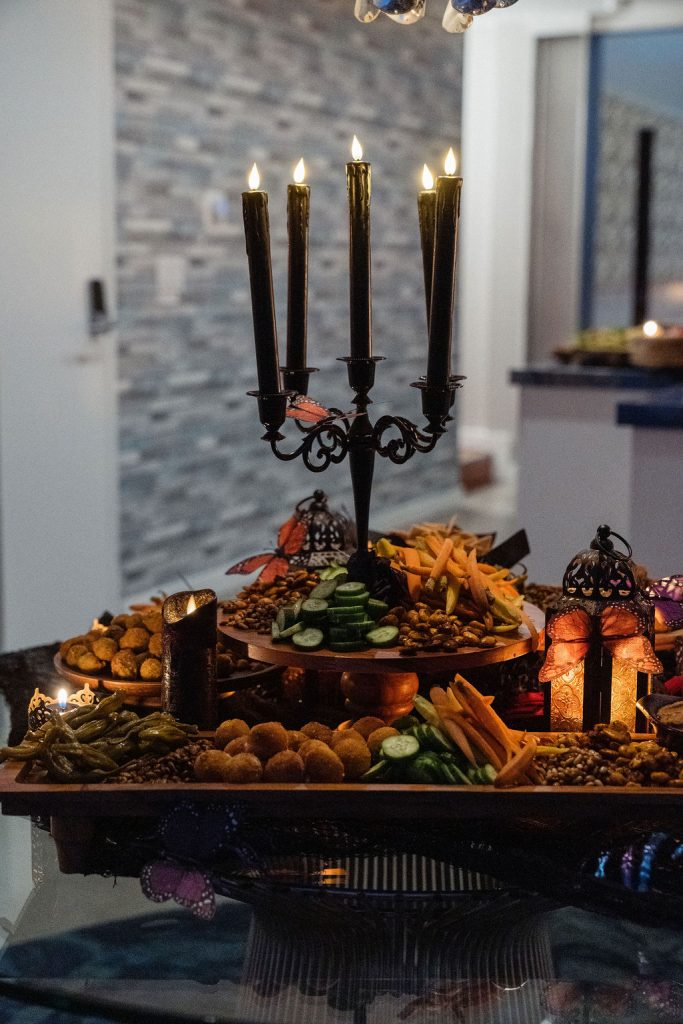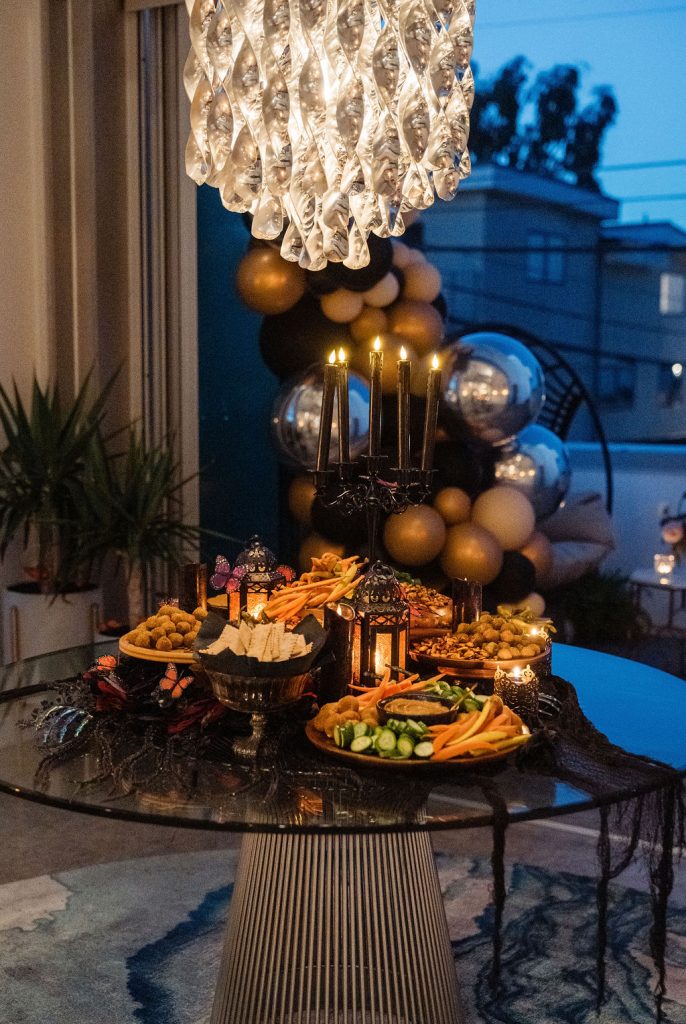 First to arrive was the birthday girl of course! Beautiful Lauren and her handsome hubby Kasey dressed to the nines in their Day of the Dead gear! Love her head piece so much!!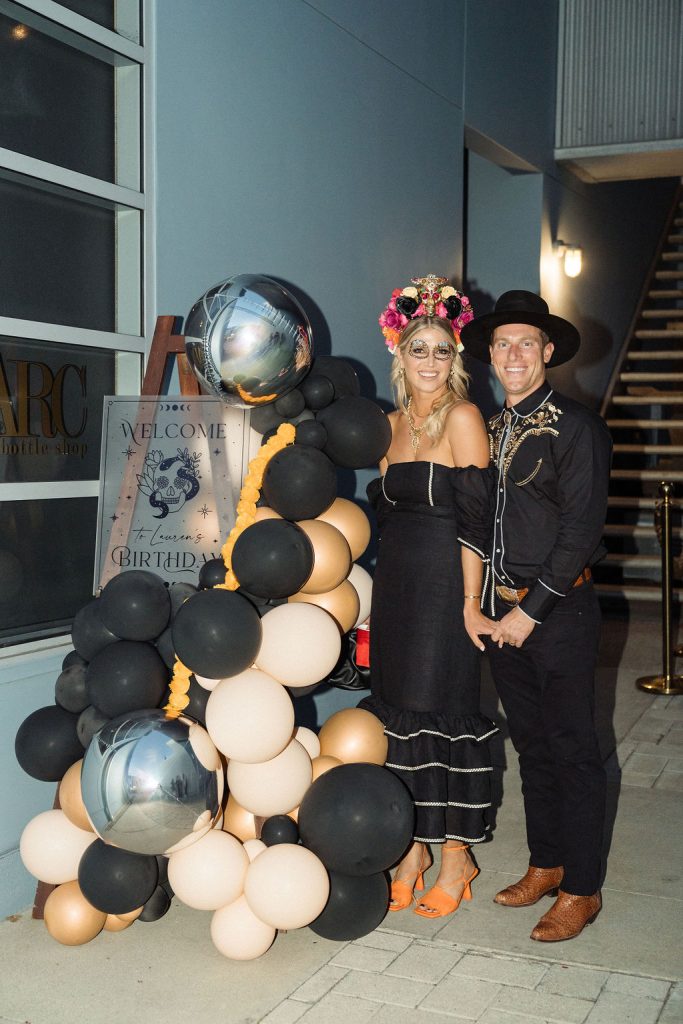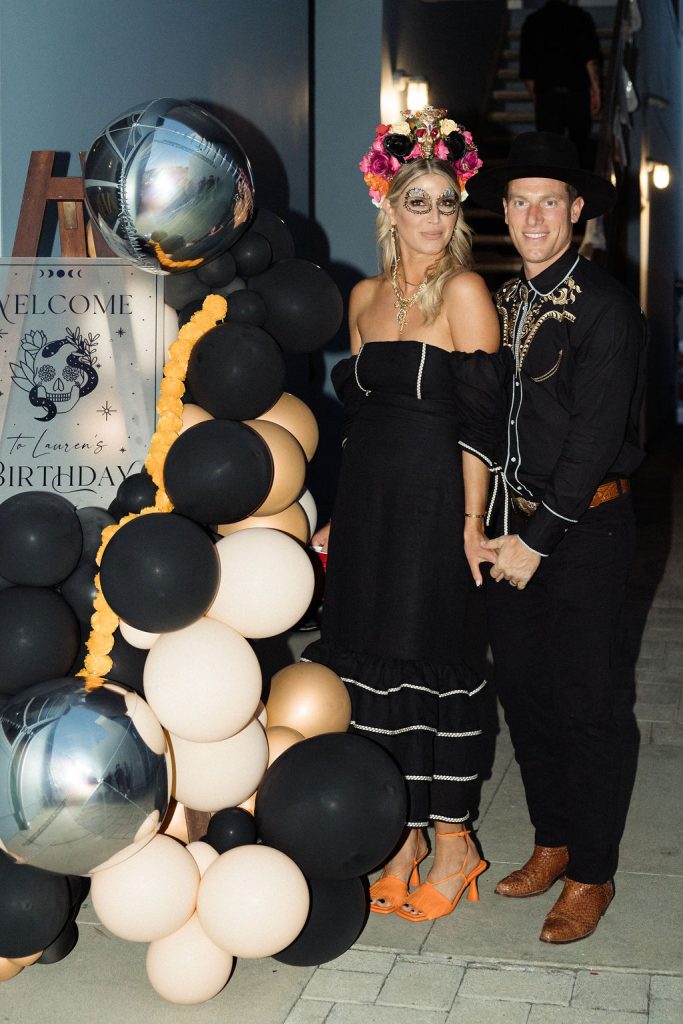 Get ready for lots and lots of fun people watching! These guests went all out and I love seeing all the different costumes and makeup….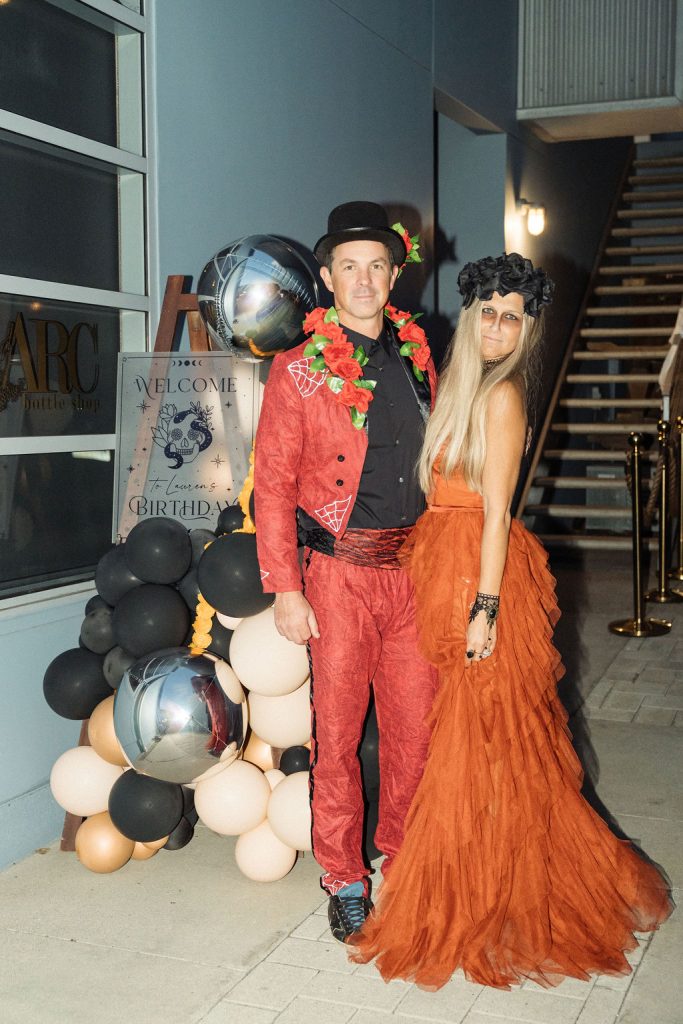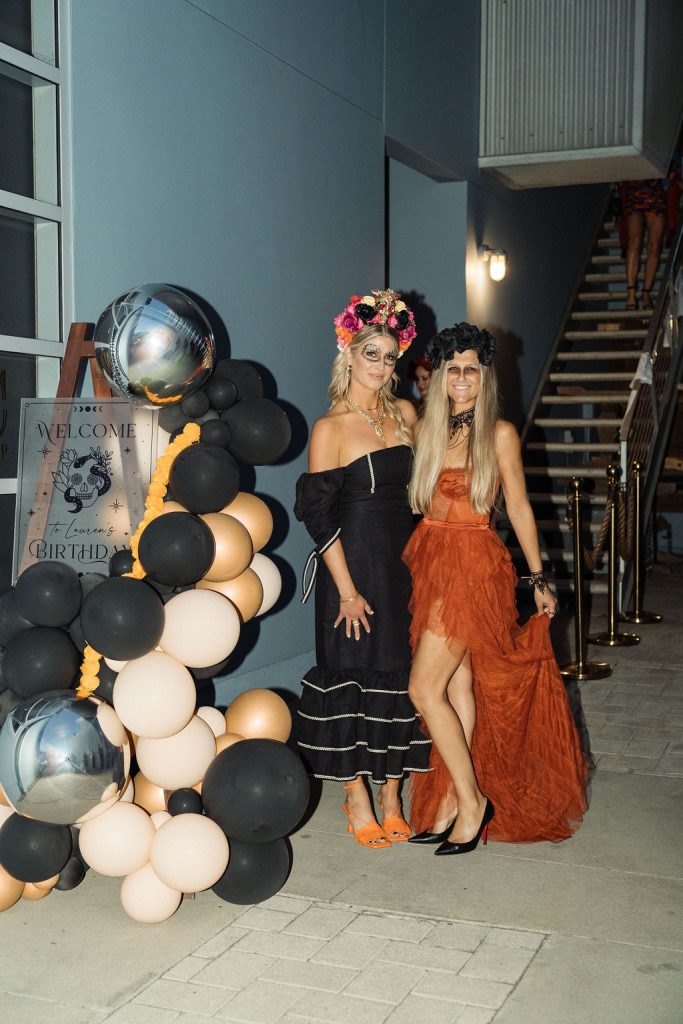 Those head pieces!!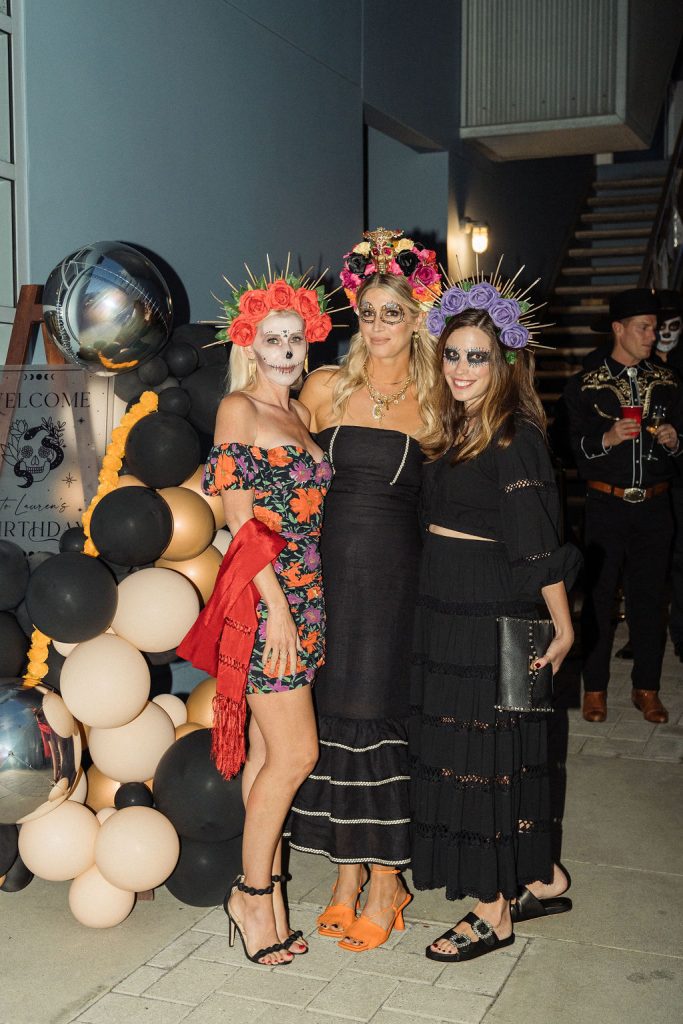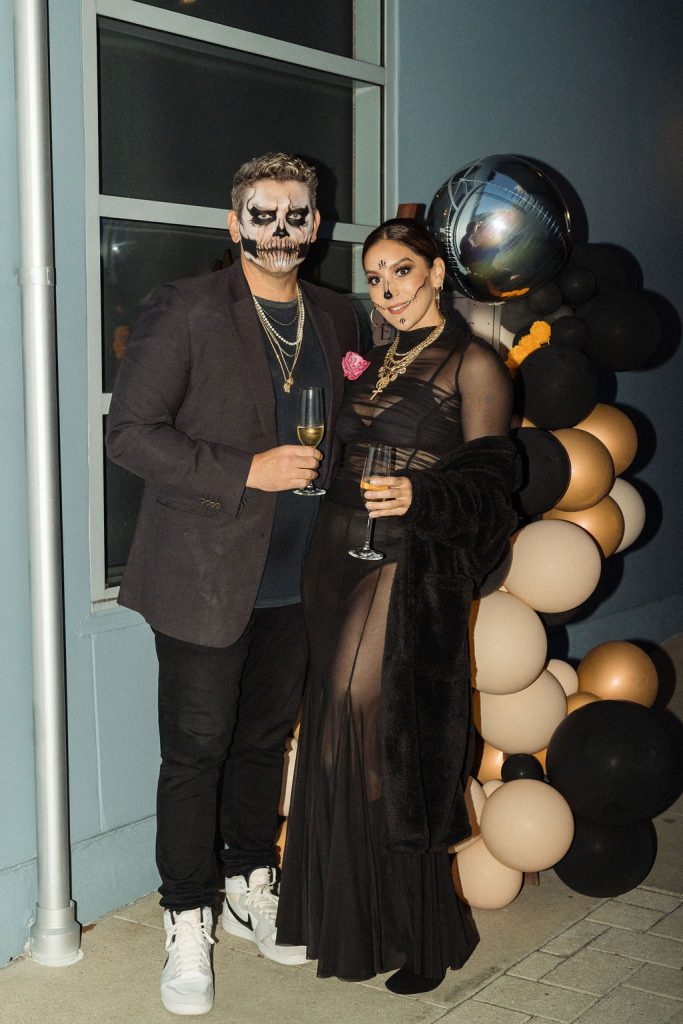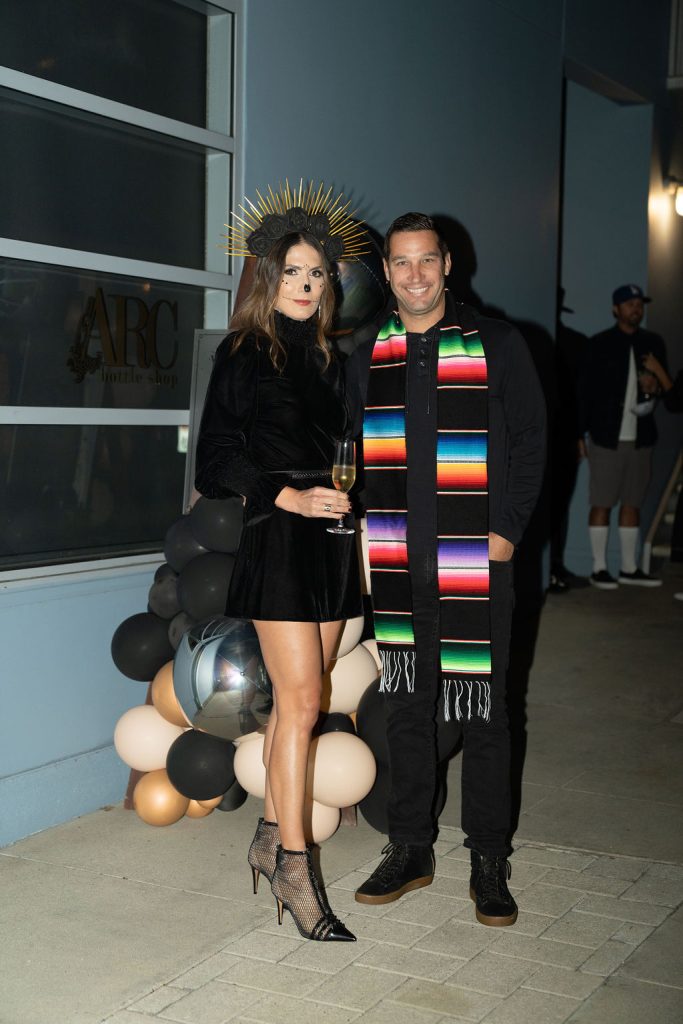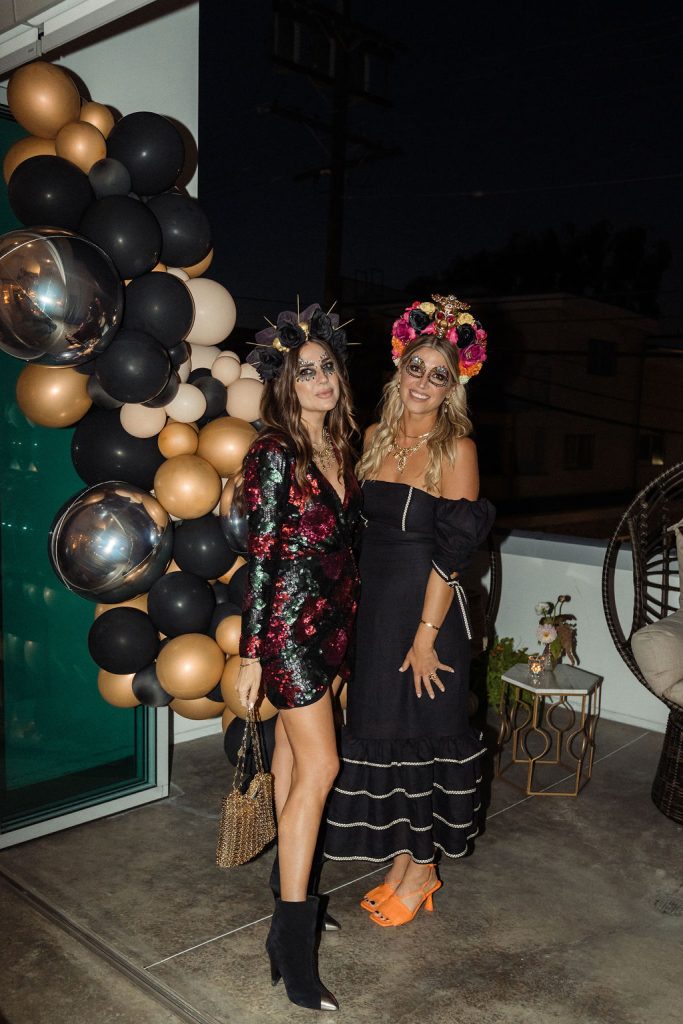 The makeup!!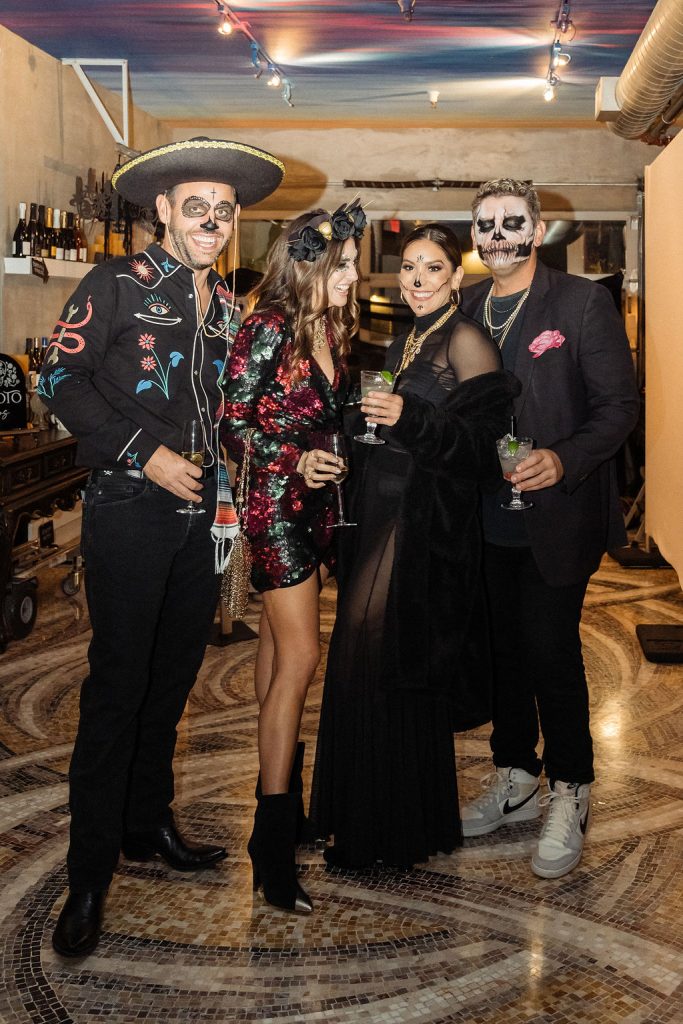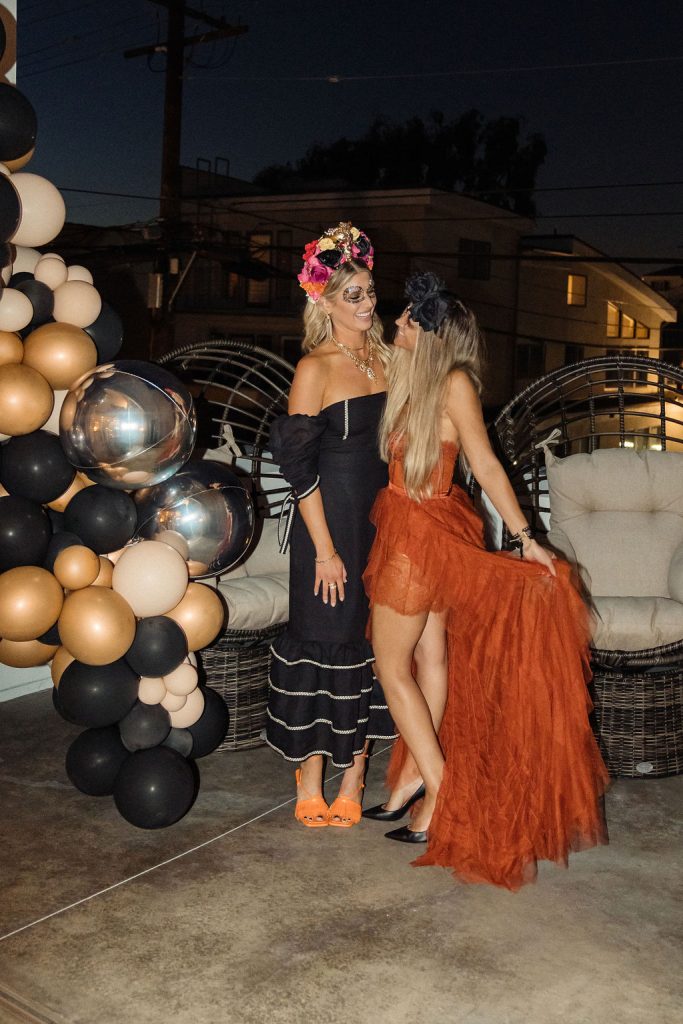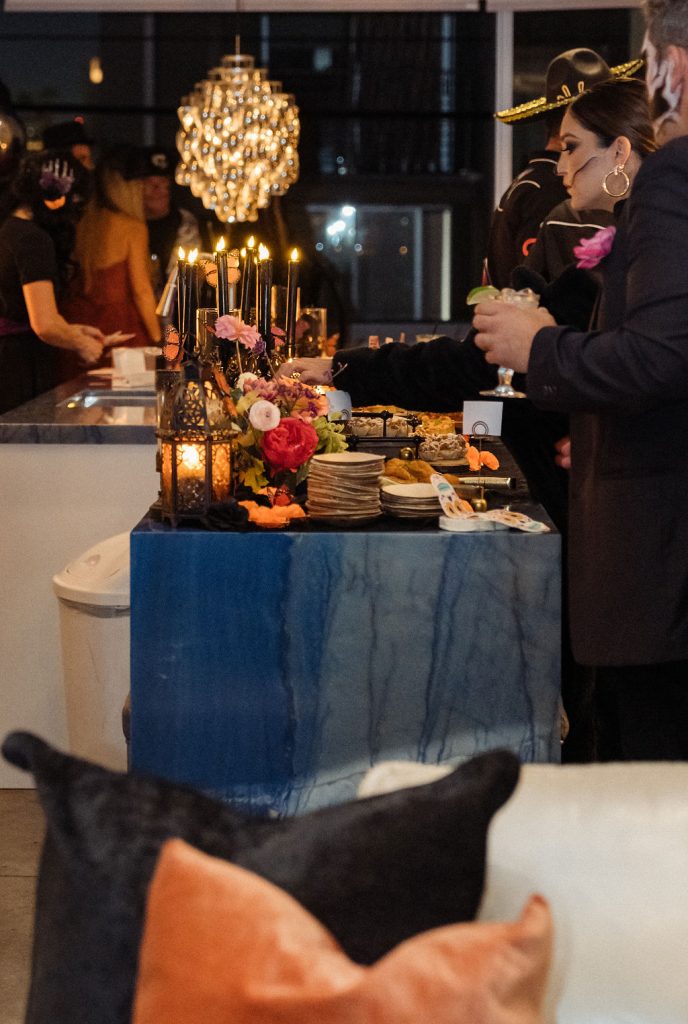 These two understood the assignment…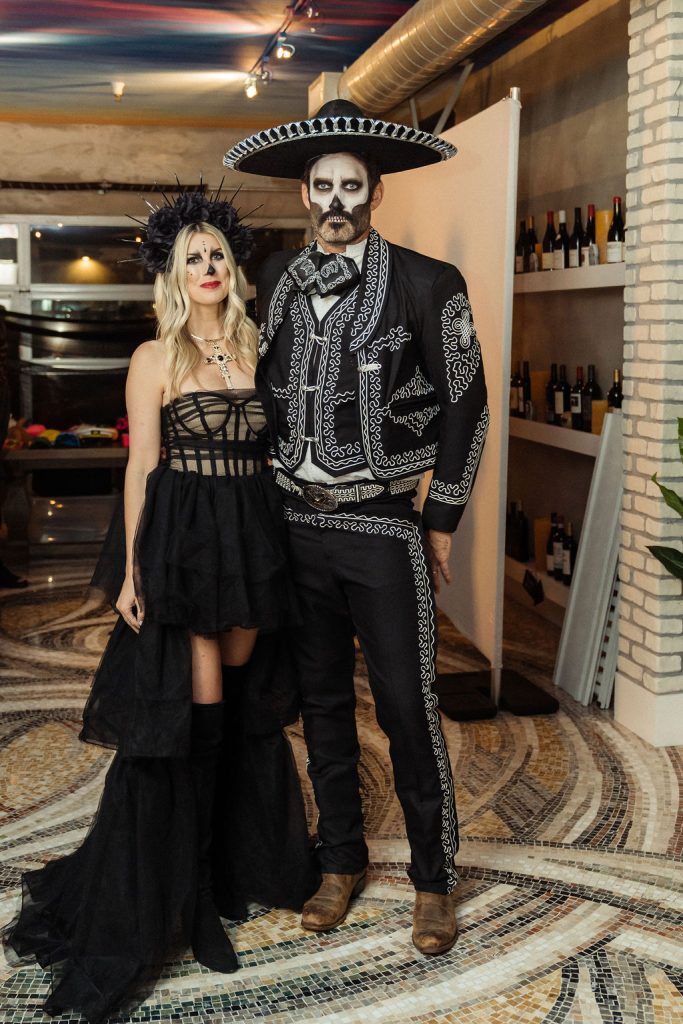 We even had a face painter on hand for guests in case they wanted to take part! Nina is always our favorite and look at what a beautiful job she does!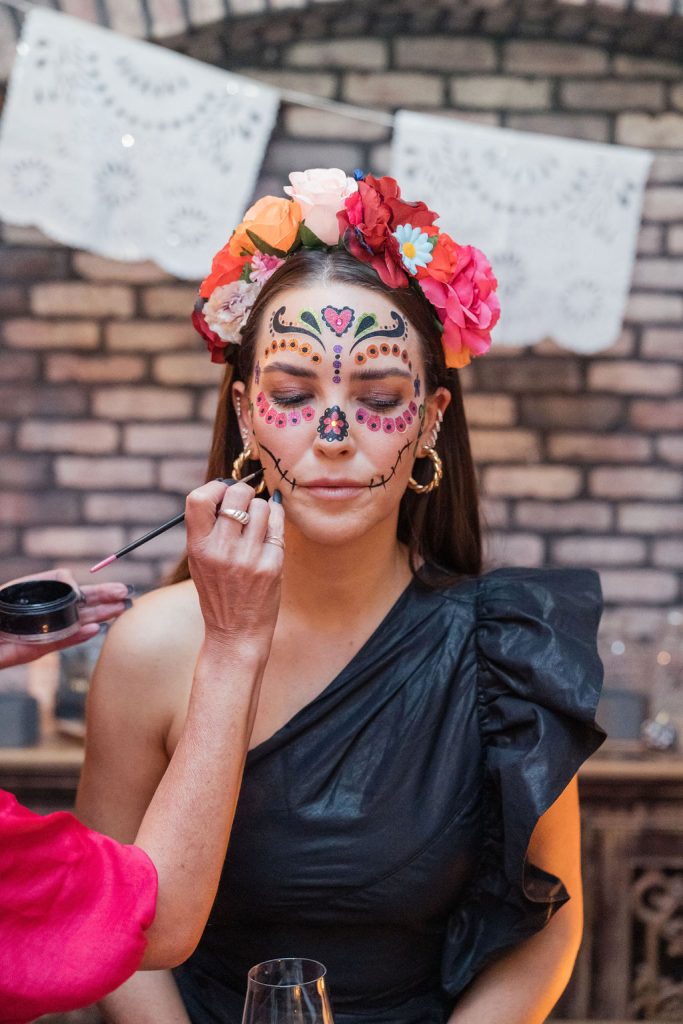 The tarot readings happened upstairs all night!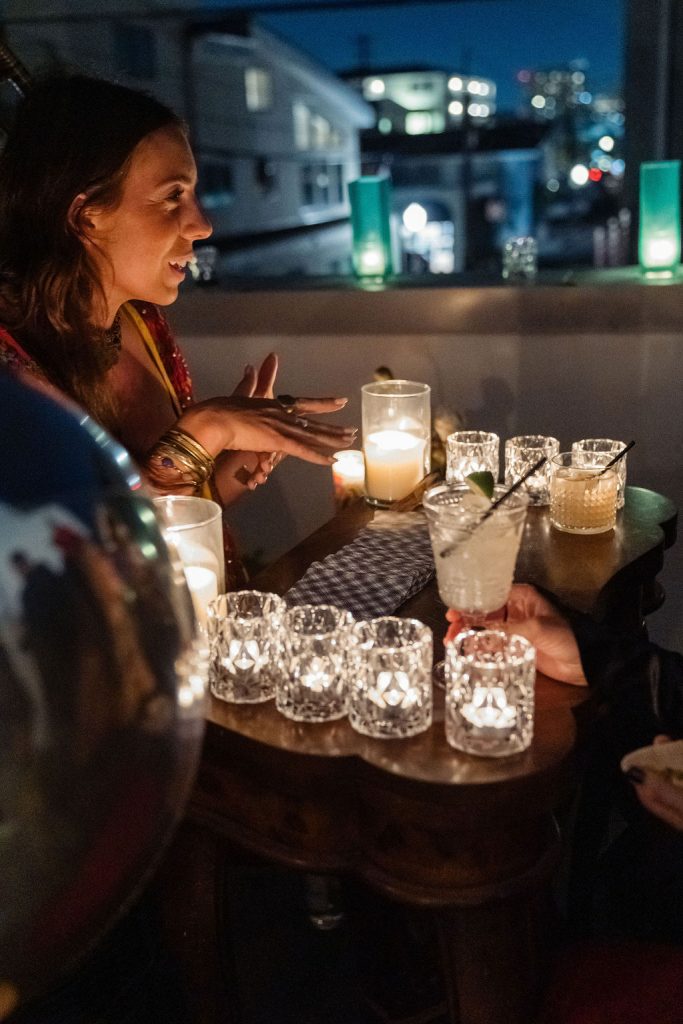 Lots more people watching and lots more amazing costumes to see!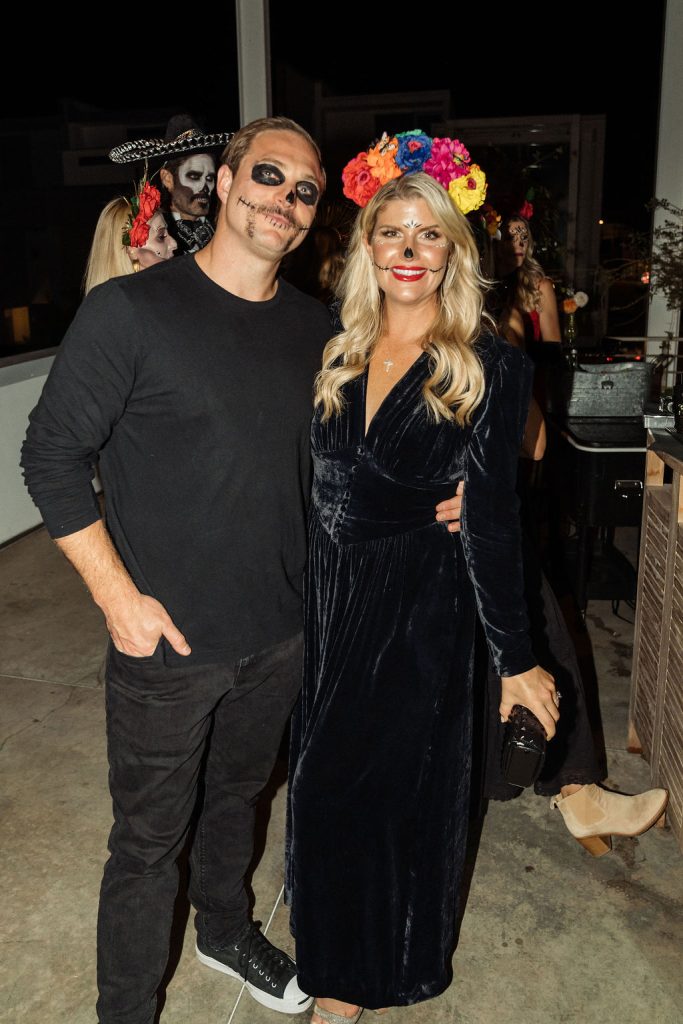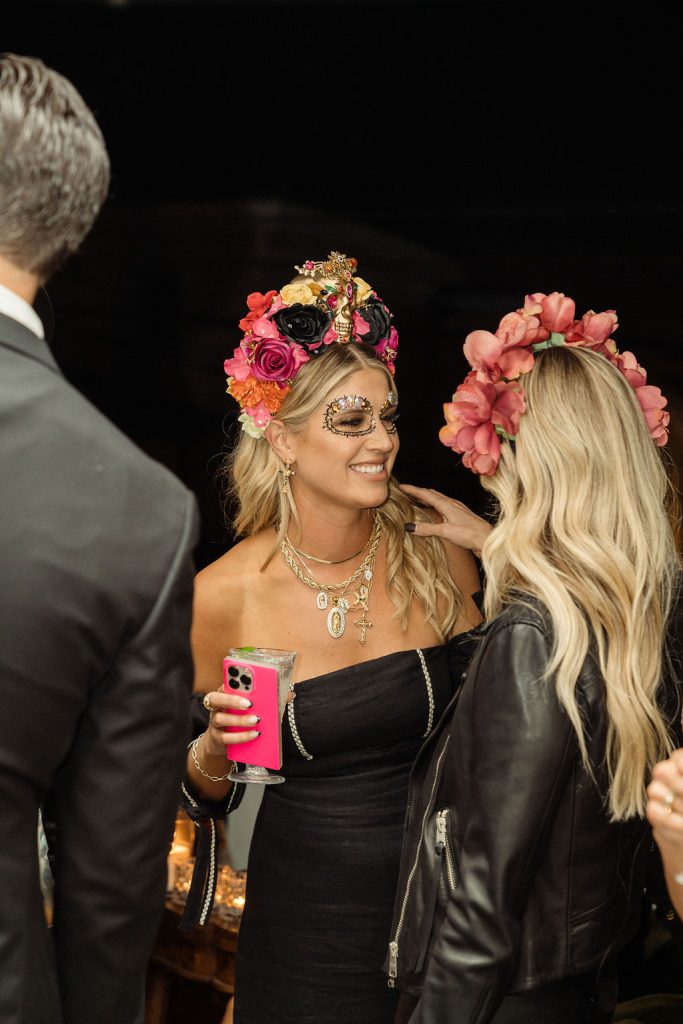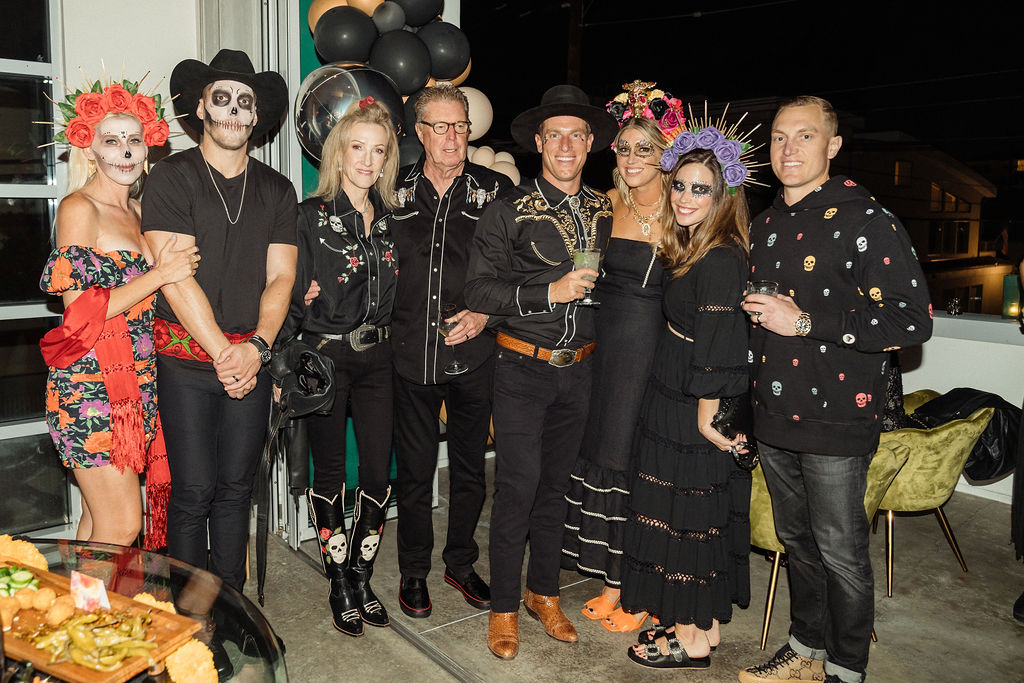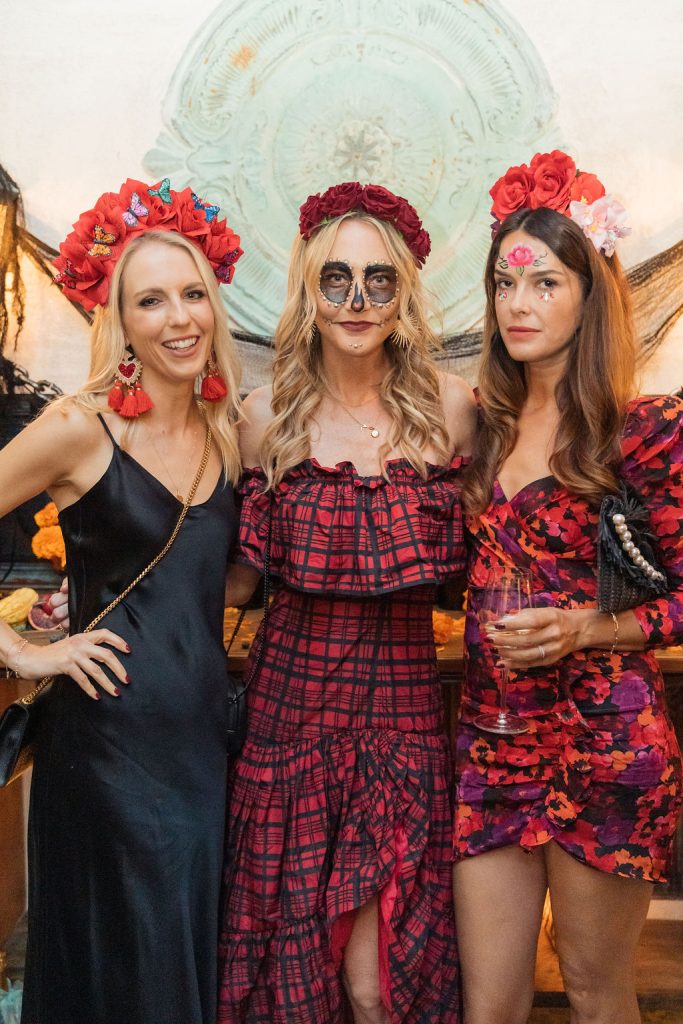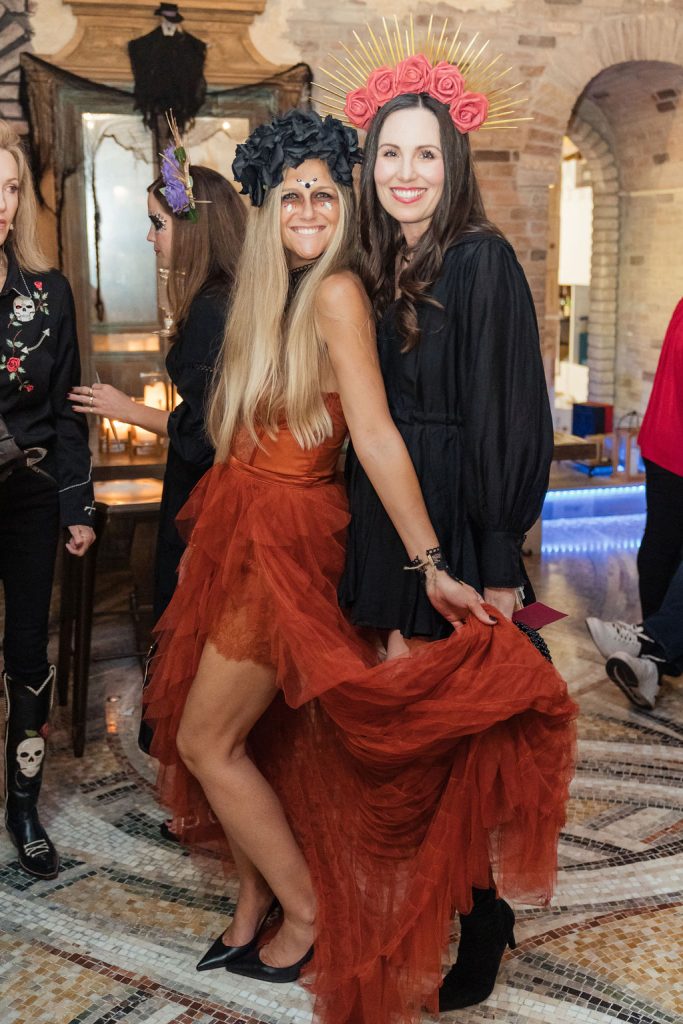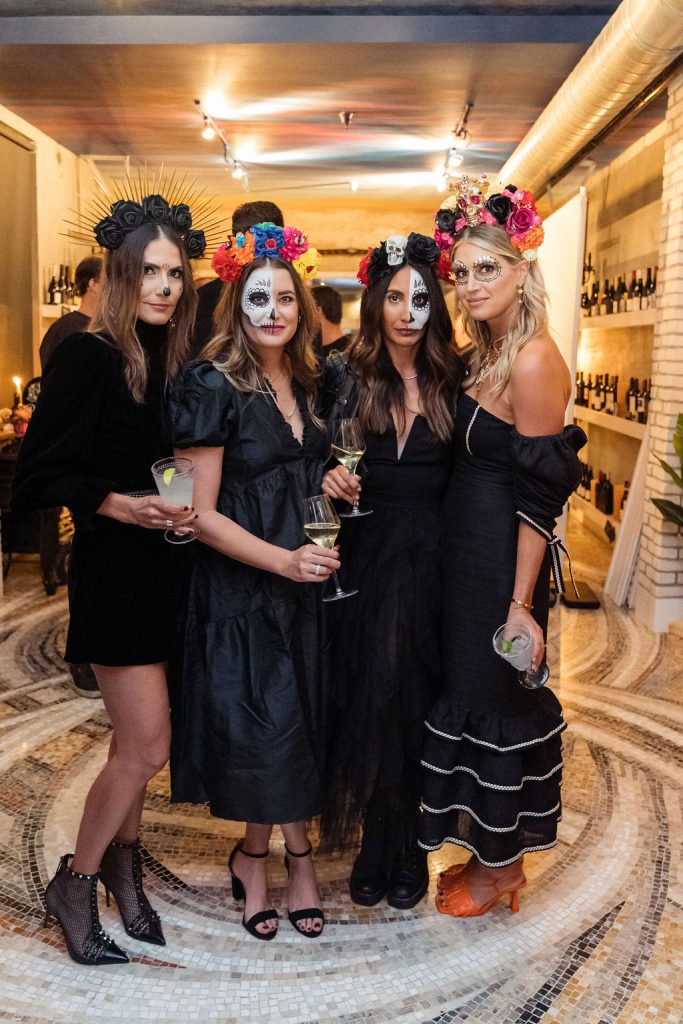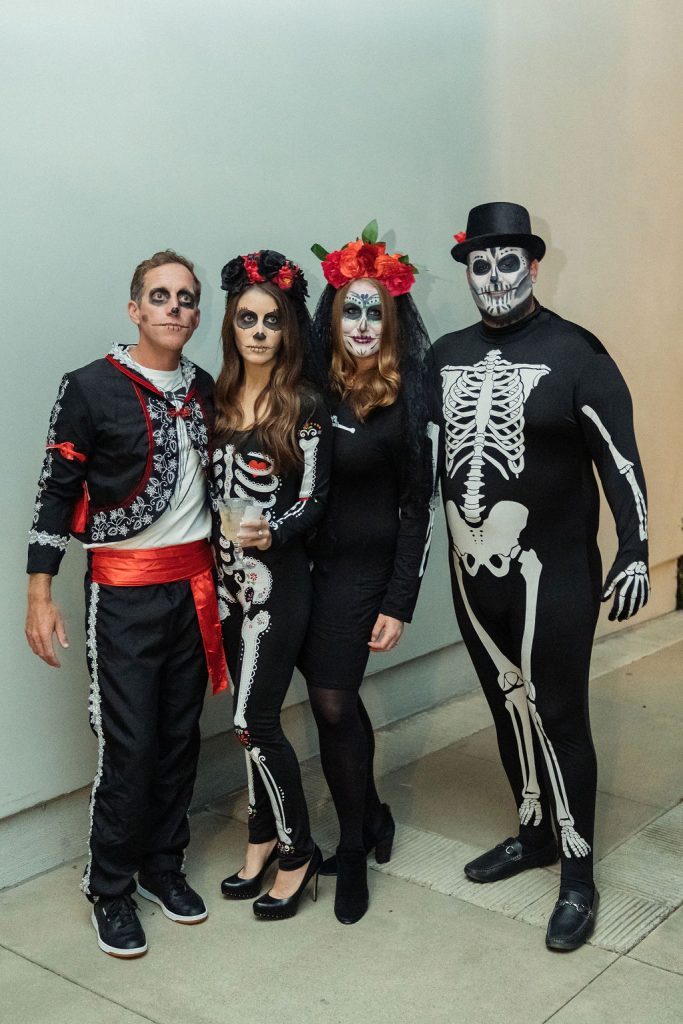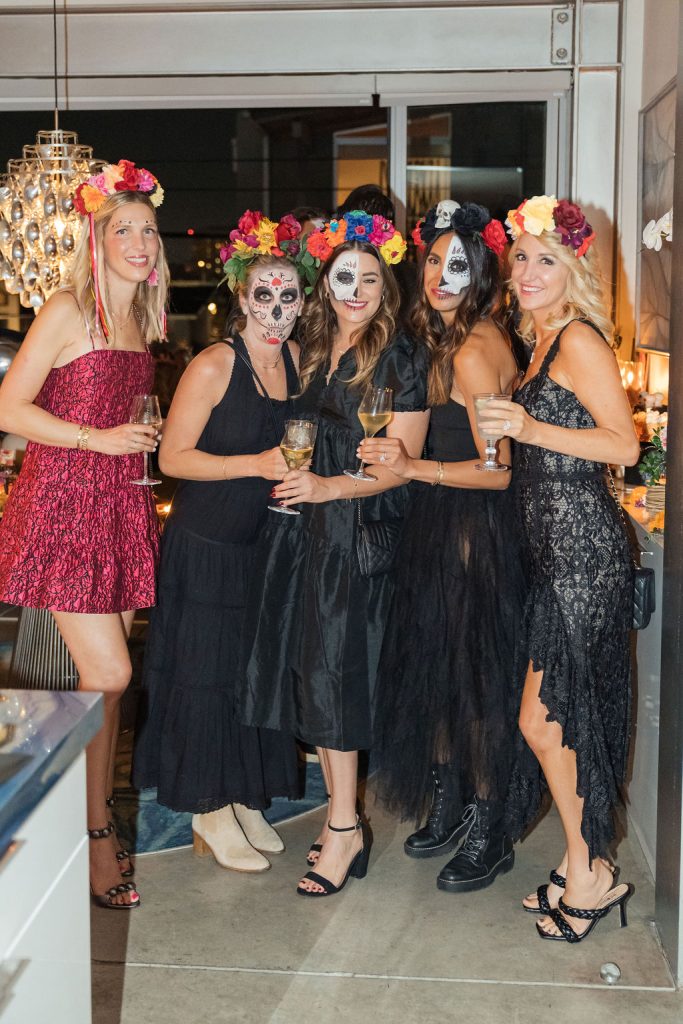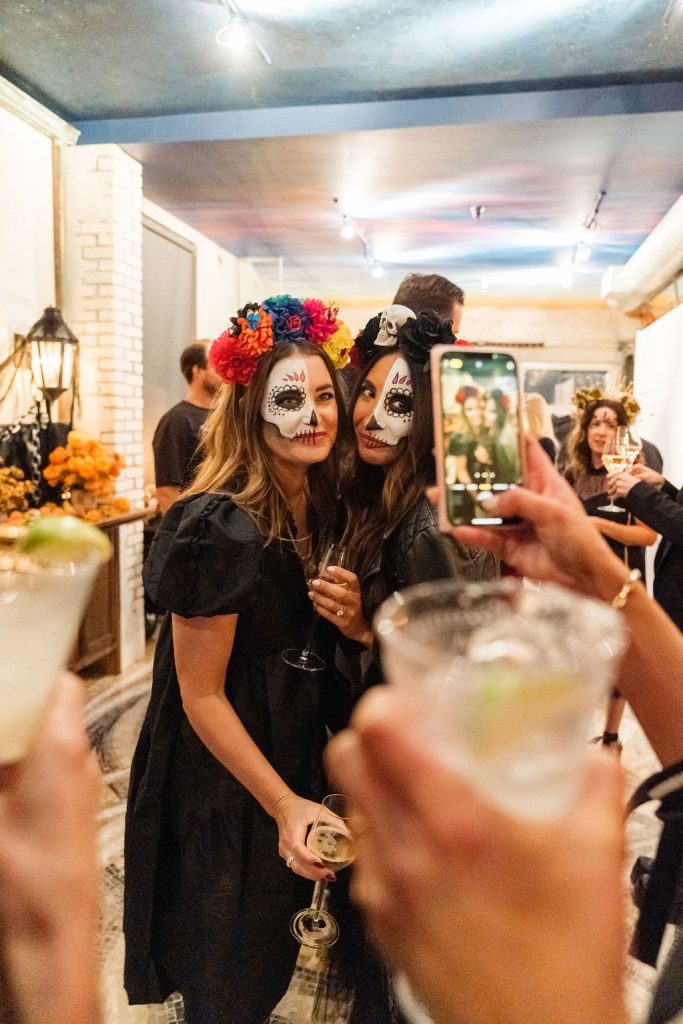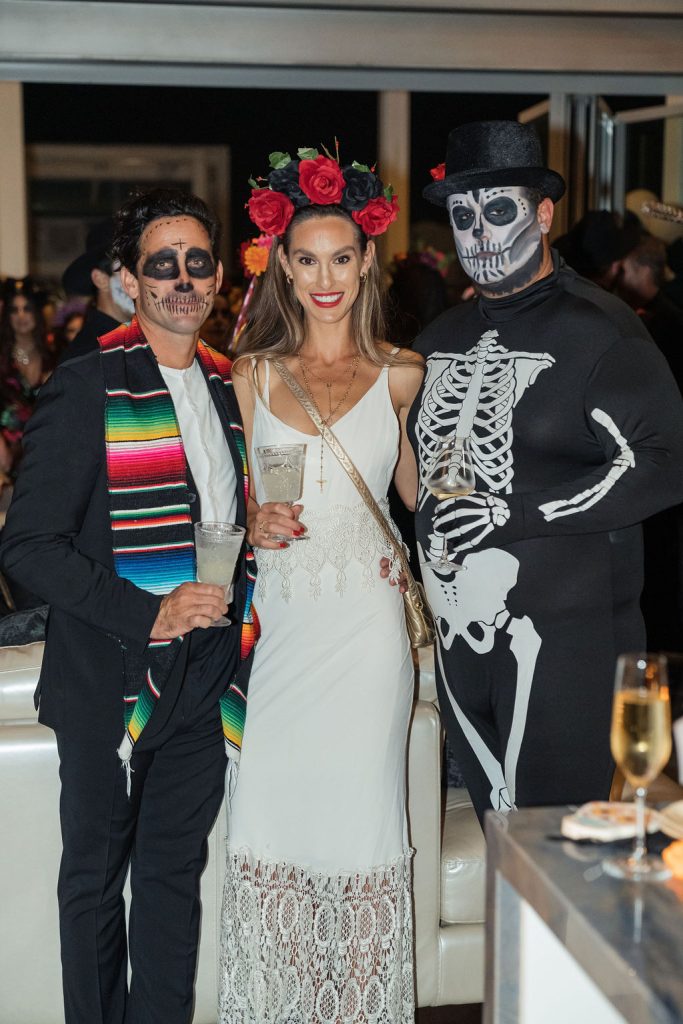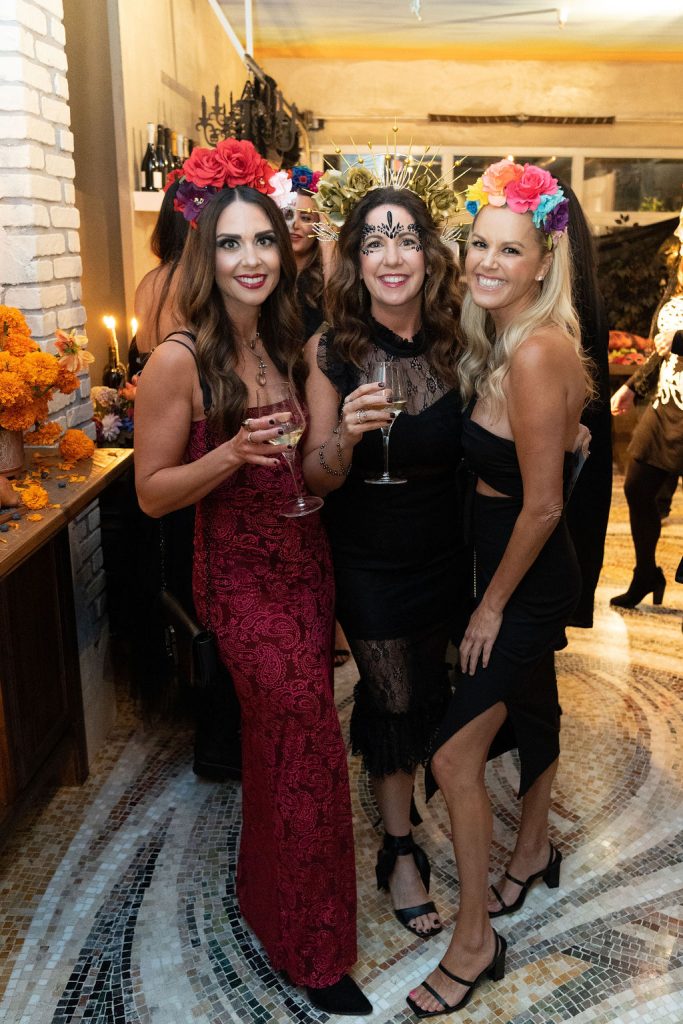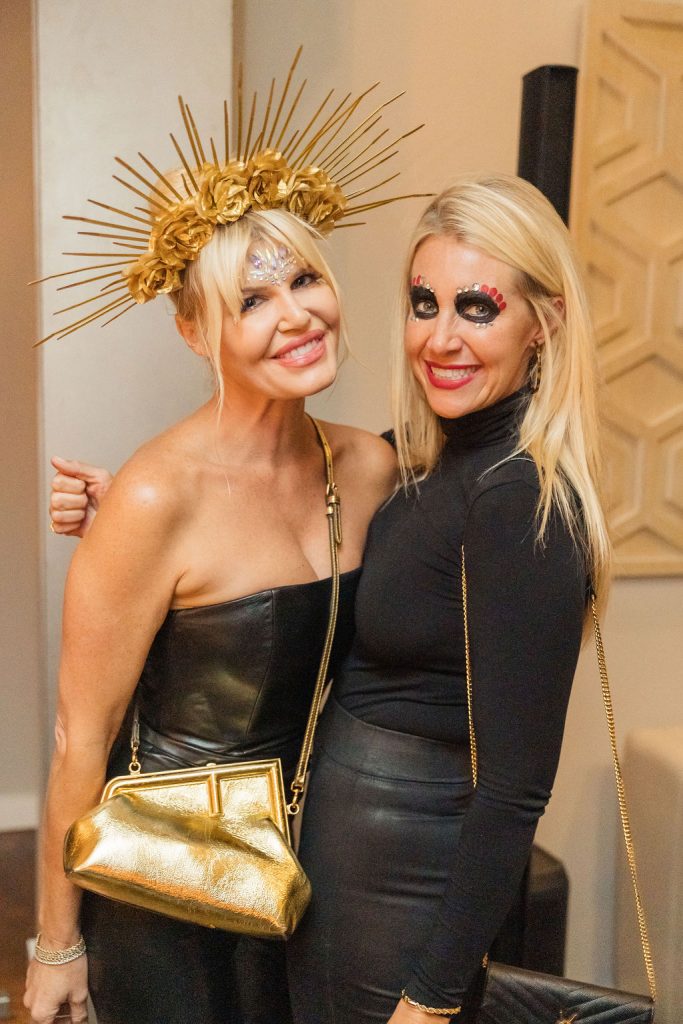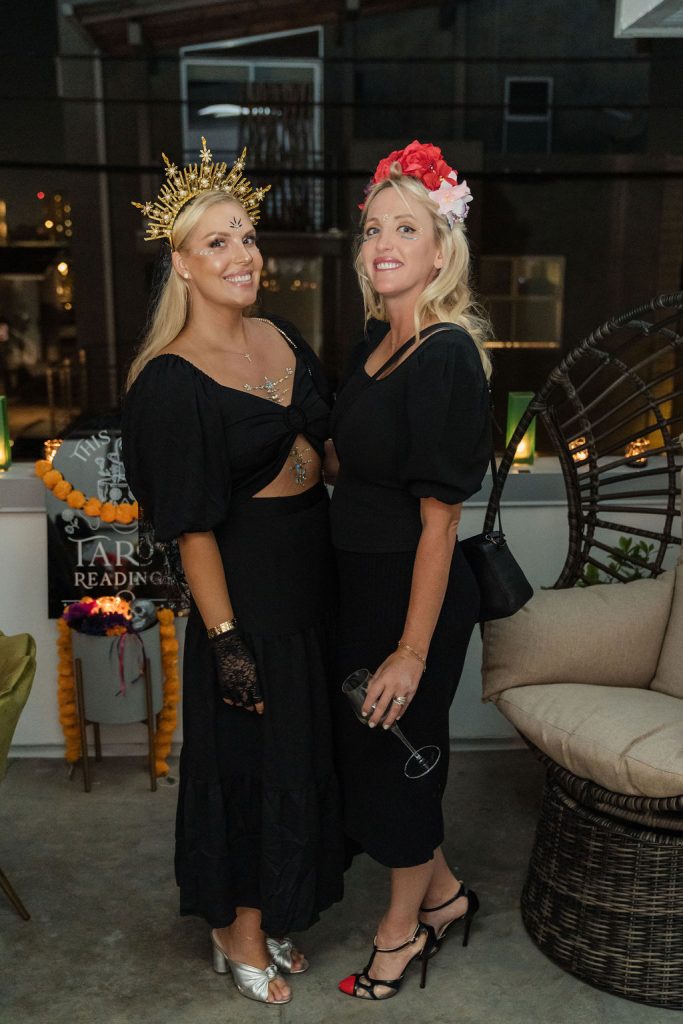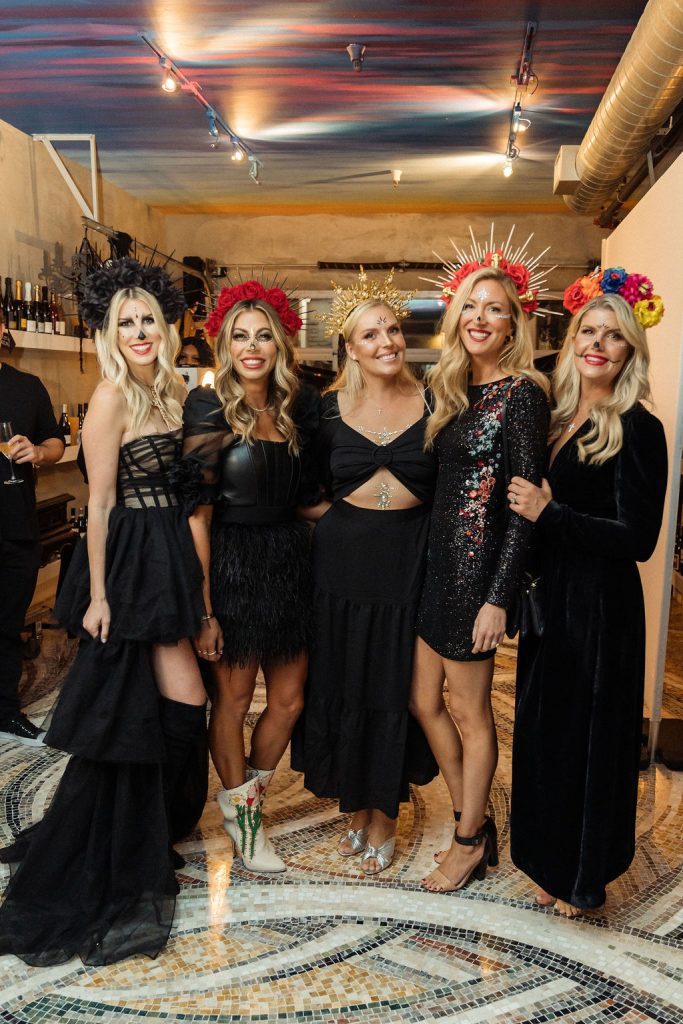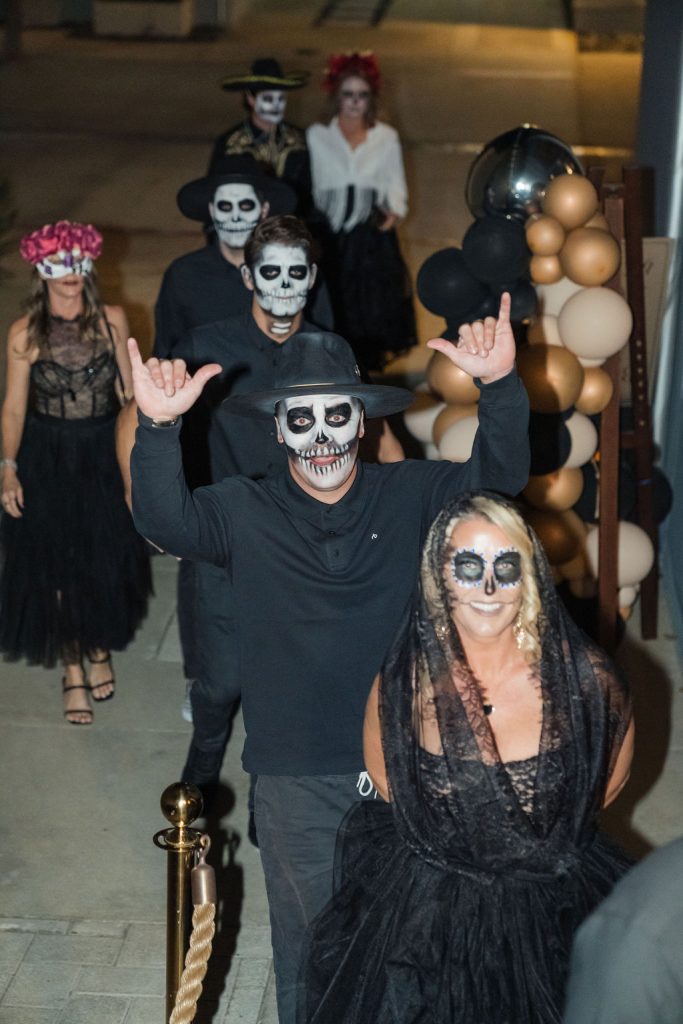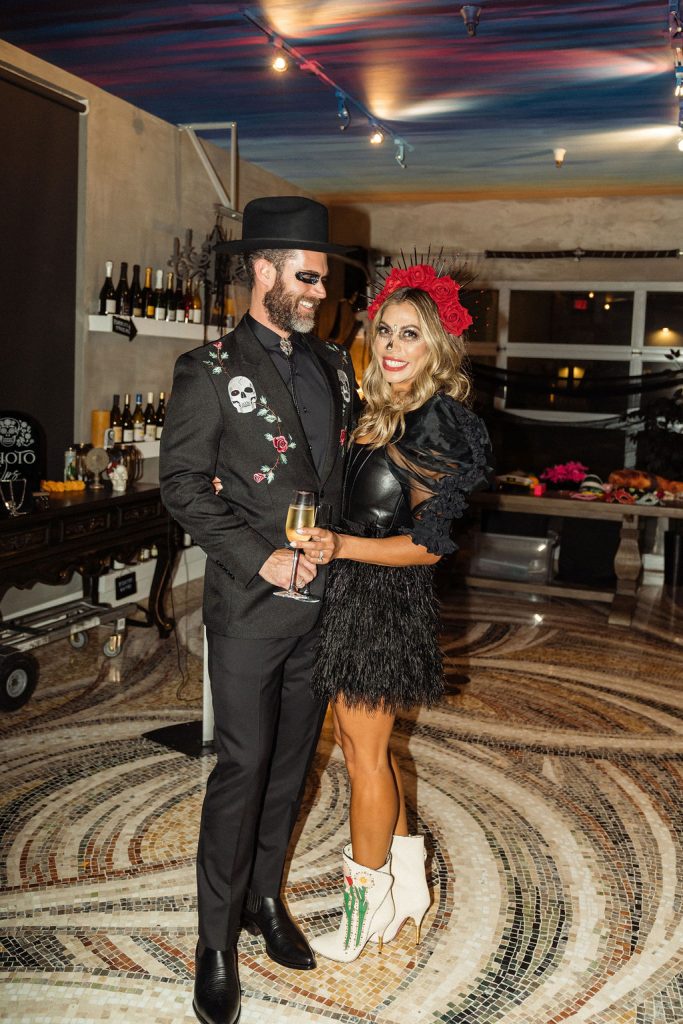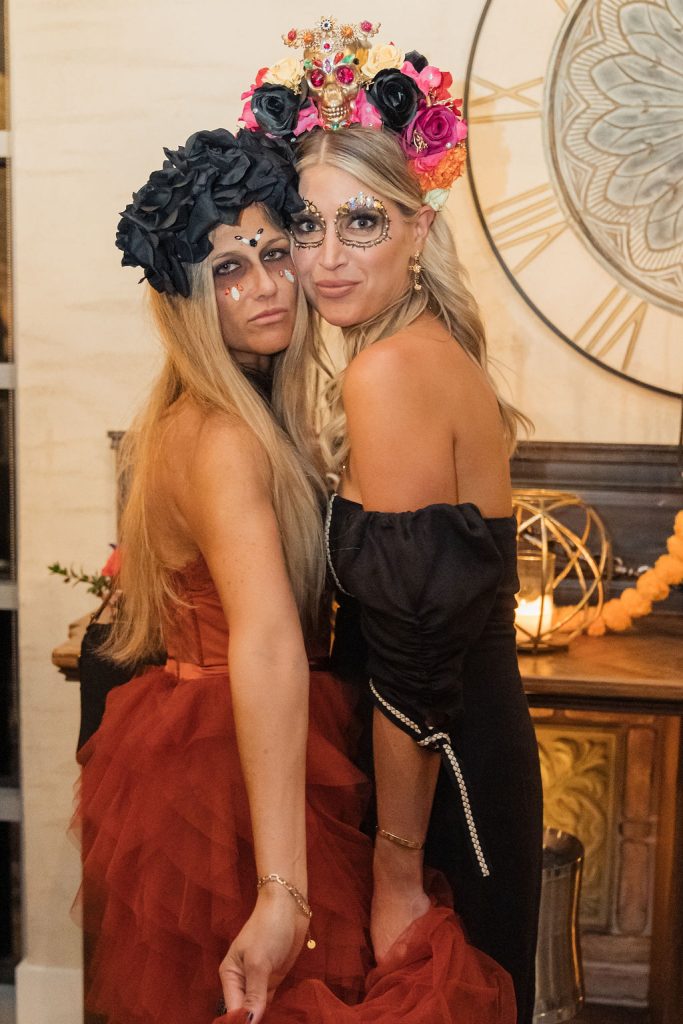 Such an amazing theme, night and birthday for this beauty! Happy birthday Lauren!
xx
Jacquelyn