BEIJOS COCKTAIL | OCTOBER 27, 2023

it's all a bunch of hocus pocus.
We are channeling our inner Sanderson sisters today with this smoky hocus pocus berry cocktail. This smoky cocktail is brewed with berry hints and citrus floral notes. Add in a nice smokey taste from the cherry wood smoke. This definitely will get your tastebuds singing, and guests will be talking about how you are the best mixologist around! Plus, there is just something so cool about a cocktail being pretty and masculine at the same time.
We love a good Halloween cocktail ,we love all cocktails, but Halloween takes the cake. Maybe it's all about the spooky details that you can either make pretty, scary, or change up a classic to be dark and stormy- we are here for it all. Check out some of past Halloween cocktails below.

A Witchy Charred Grapefruit Paloma
A Black Magic Margarita with Activated Charcoal
A Witchy Potion for My Ghouls!
An Easy Halloween Cocktail You Can Make For The Masses
A Stylish Day Of The Dead Inspired Cocktail

*photography by Dayna Studios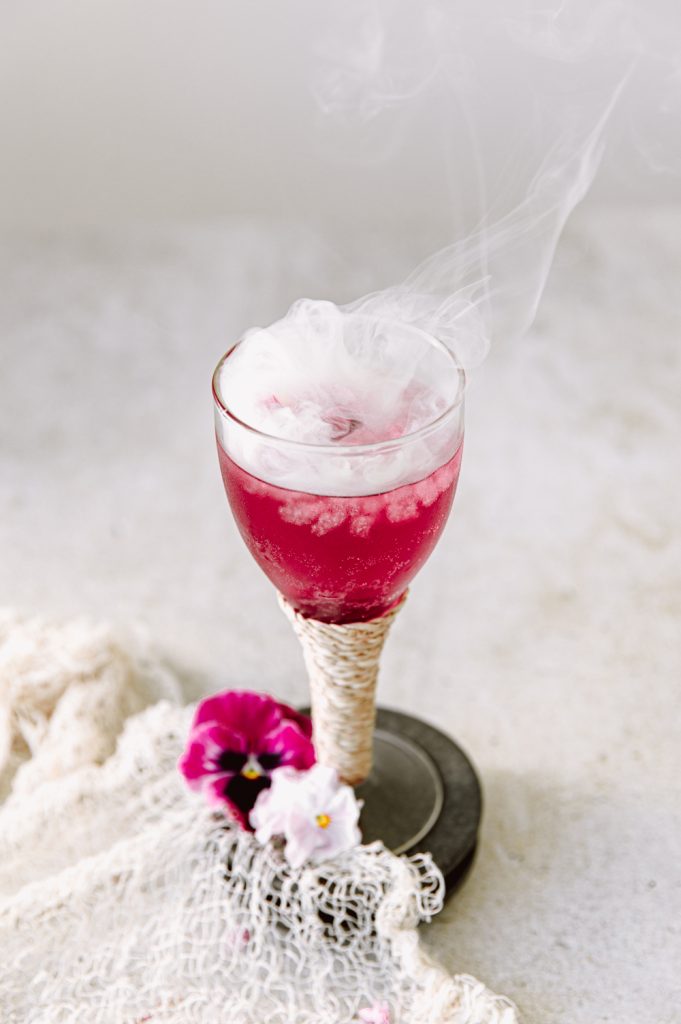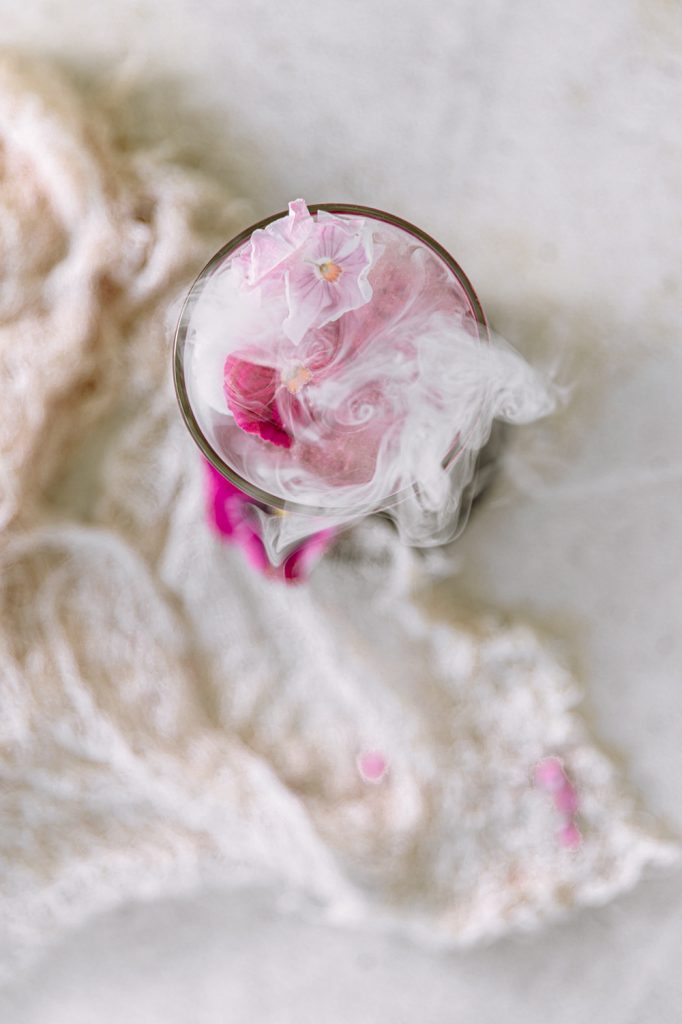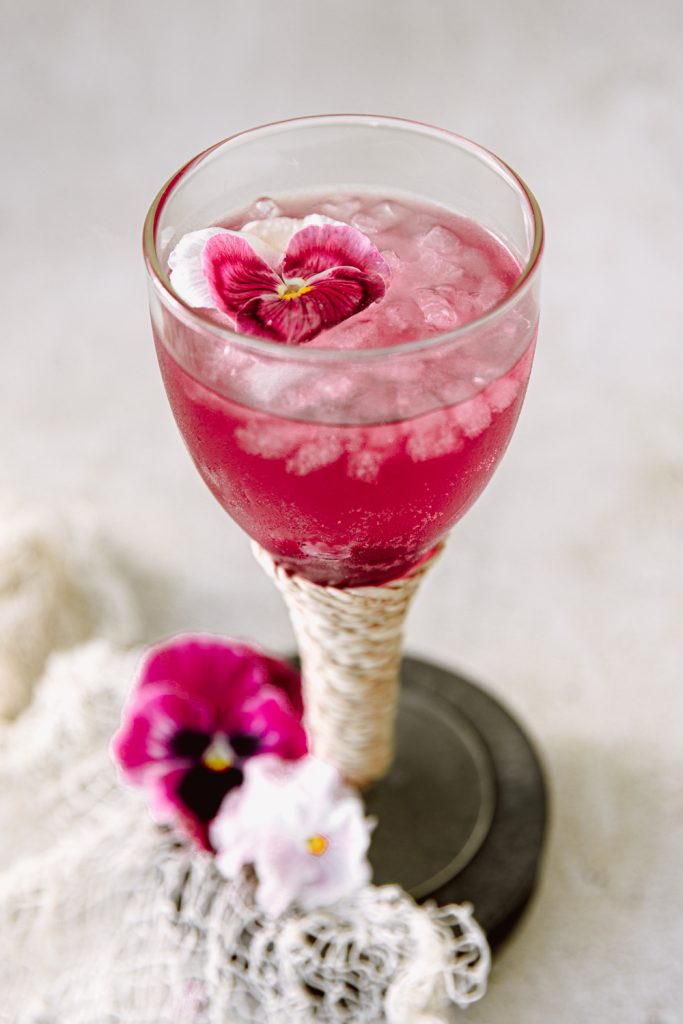 CAN YOU MAKE THIS AHEAD OF TIME?
You can premix all the ingredients and keep them in the shaker until ready to serve. The smoking aspect has to be done as you are serving it. This is one of those cocktails that serving fresh is better than pre-making it, but the option is there. You can also make it into a big batch if serving more than one. Just shake right before to ensure everything is mixed.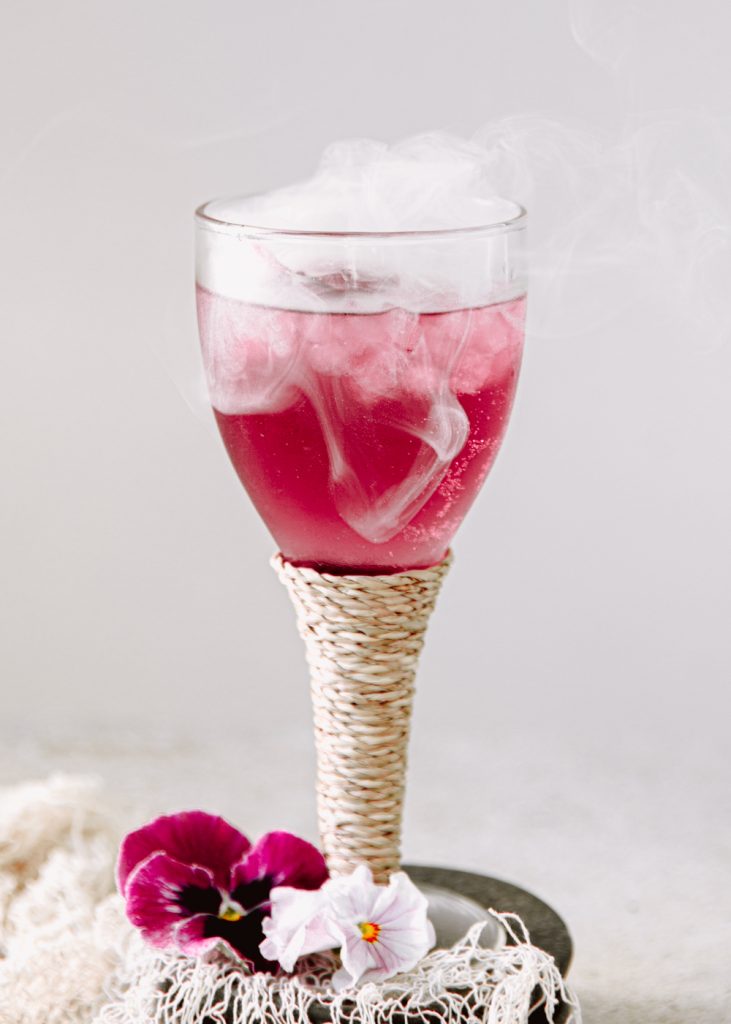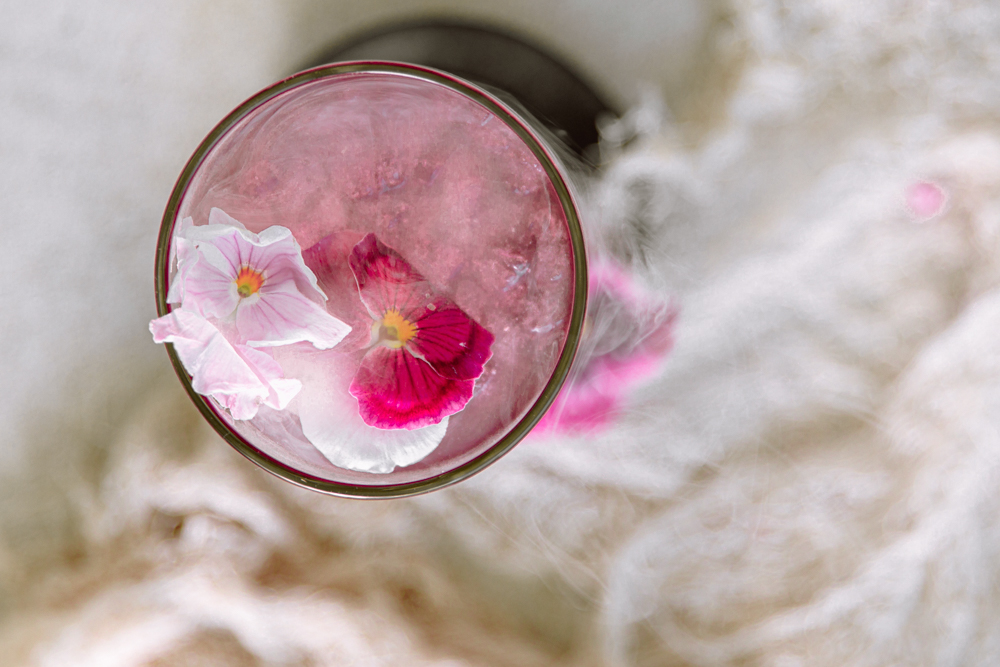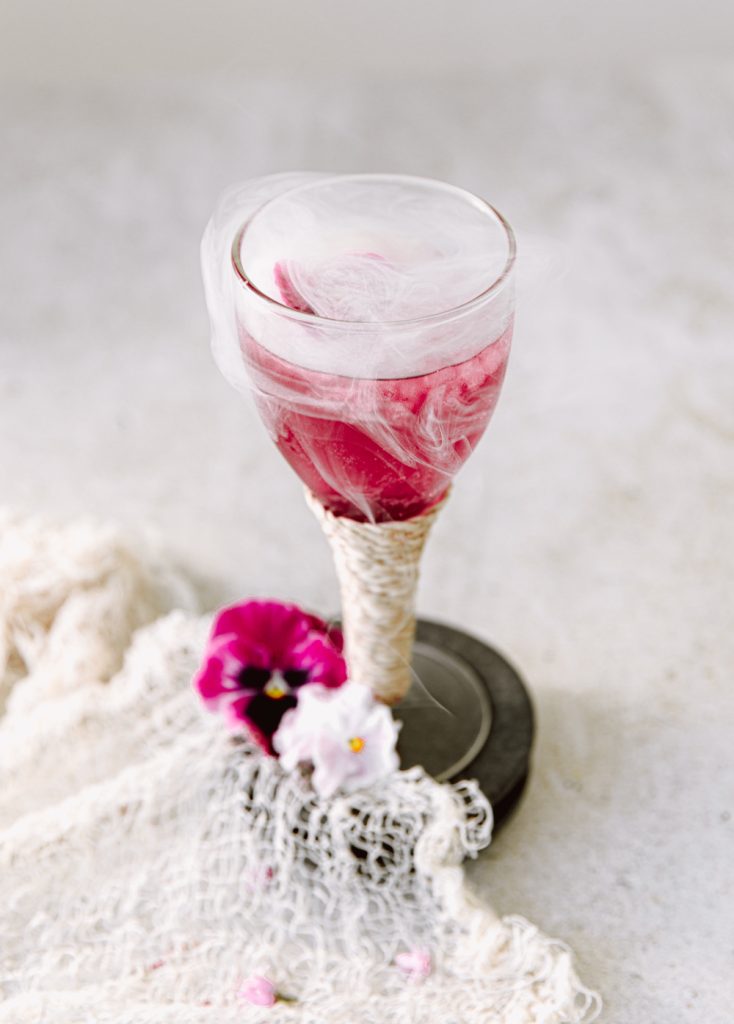 Shop My Favorite Halloween Glassware!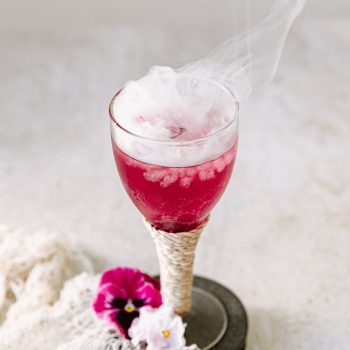 A Hocus Pocus Berry Cocktail
Ingredients
1

oz

Fruity Berry Gin

½

oz

Tequila

½

Bergamot Liqueur

½

Lemon Juice

½

Hibiscus Syrup
Instructions
Let's get spooky! Shake all ingredients with ice. Shake, shake, shake! Strain into a pretty glass. For the fun part, take your smoky cocktail infuser and put a couple cherry chips in. Then lay on top of your glass, and light up and allow the smoke to infuse the cocktail for about 3 seconds. Then take the smoker off and watch all the smoke spill out of the glass. Serve right away.
Did you make this recipe?
Share a photo and tag @beijosevents – we can't wait to see what you've made!
Recipe Rating