Get ready for loads of cuteness!!! One of our favorite clients had us plan a birthday party for her sweet daughters and I have been dying to share it! Kaylie and Claire both have birthdays near each other so we decided to plan the ultimate unicorn rainbow bash – I mean, what else would we do, right?! This party has amazing colors, florals, details, and all of the fun things any little one would love to have at their party. These are some lucky girls and you're going to love this amazing party, captured perfectly by my bestie Alison Bernier! Keep scrolling friends…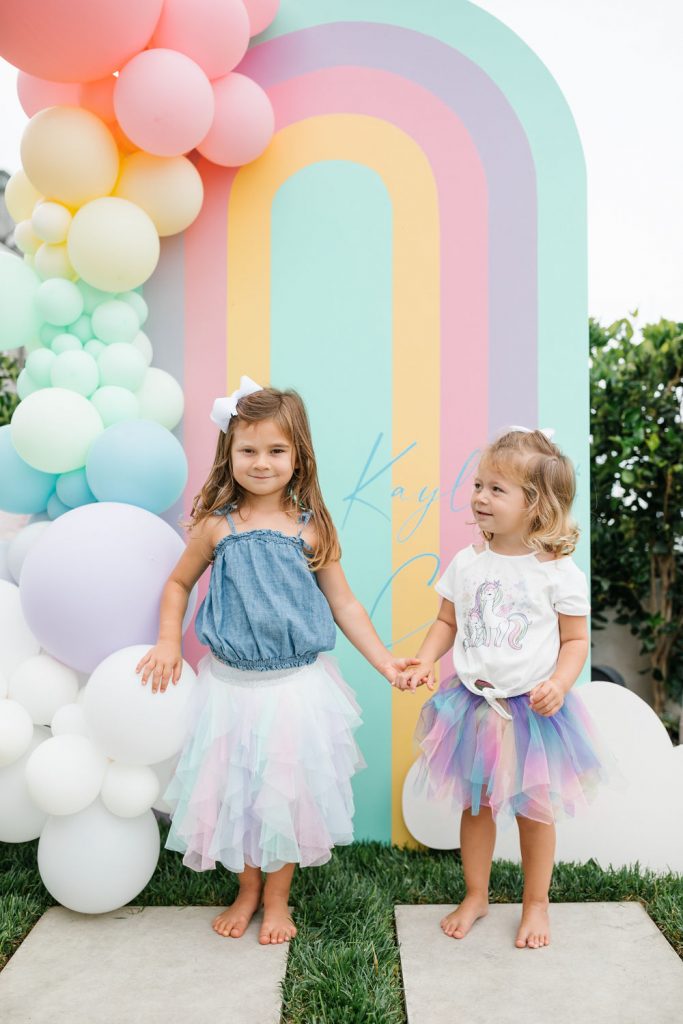 The rainbow fun was ready right at the start! A beautiful welcome sign from Poppy Jack Shop and colorful balloons by The Pop Shop were essential for all guests to see at the entrance to the party.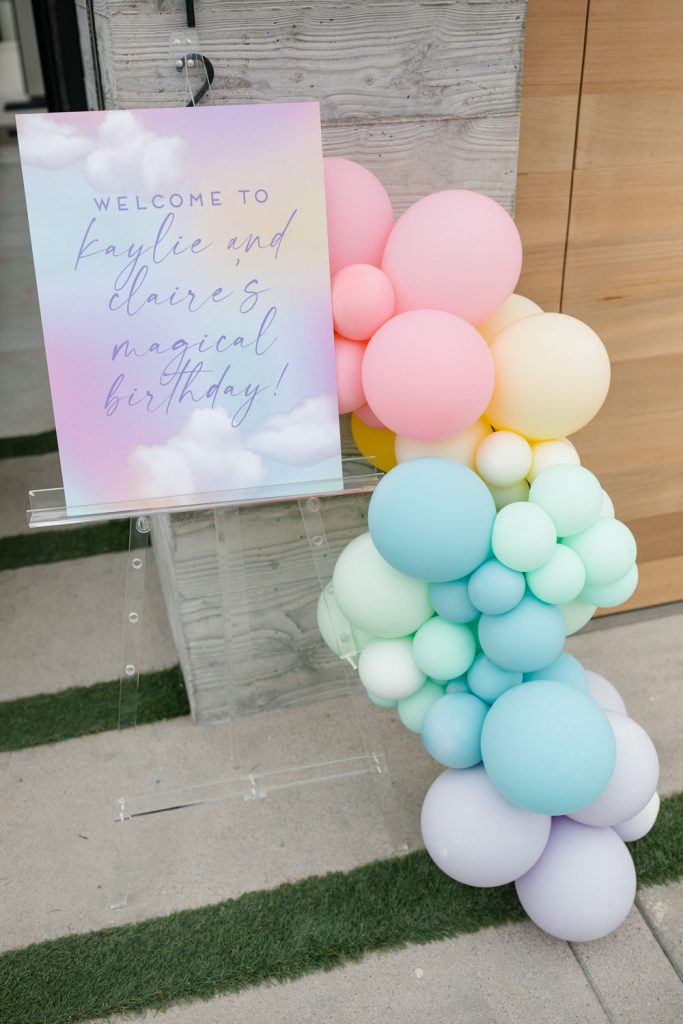 The table was set and boy was it gorgeous!!! I love having such fun pops of color at a party. These modern chairs from Create a Party and the modern white table were absolutely perfect. We set the table with coordinating colorful plates from Oh Happy Day, rainbow napkins from Daydream Society, and pretty gold flatware from Sophistiplate. The incredible floral arrangements you see are by Earth & Grace and these are probably my favorite EVER!! I adore the ombre down the table…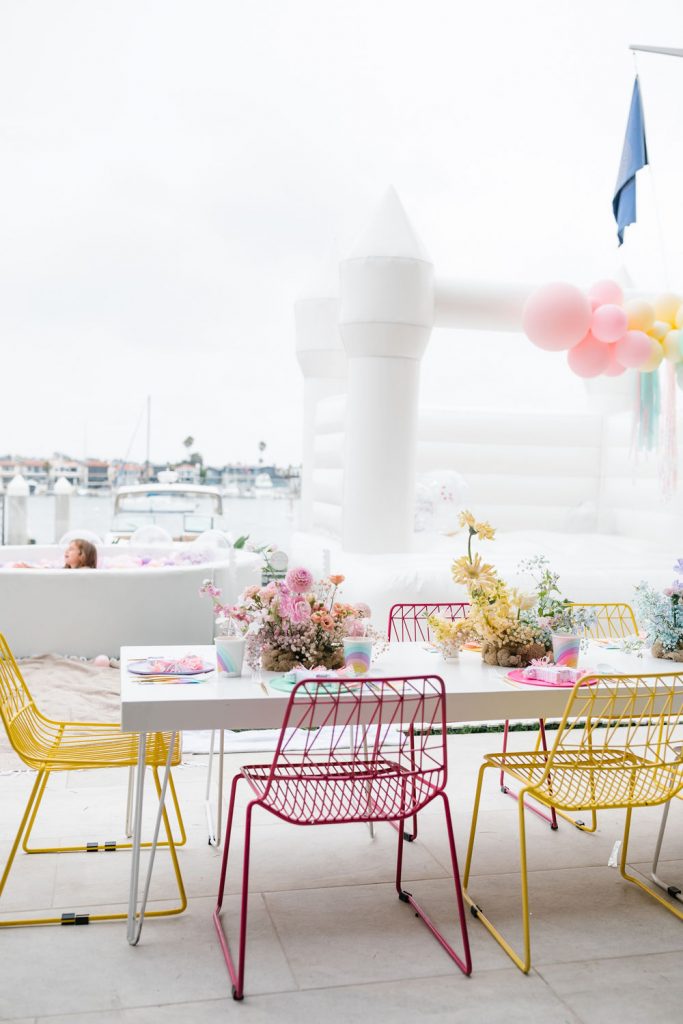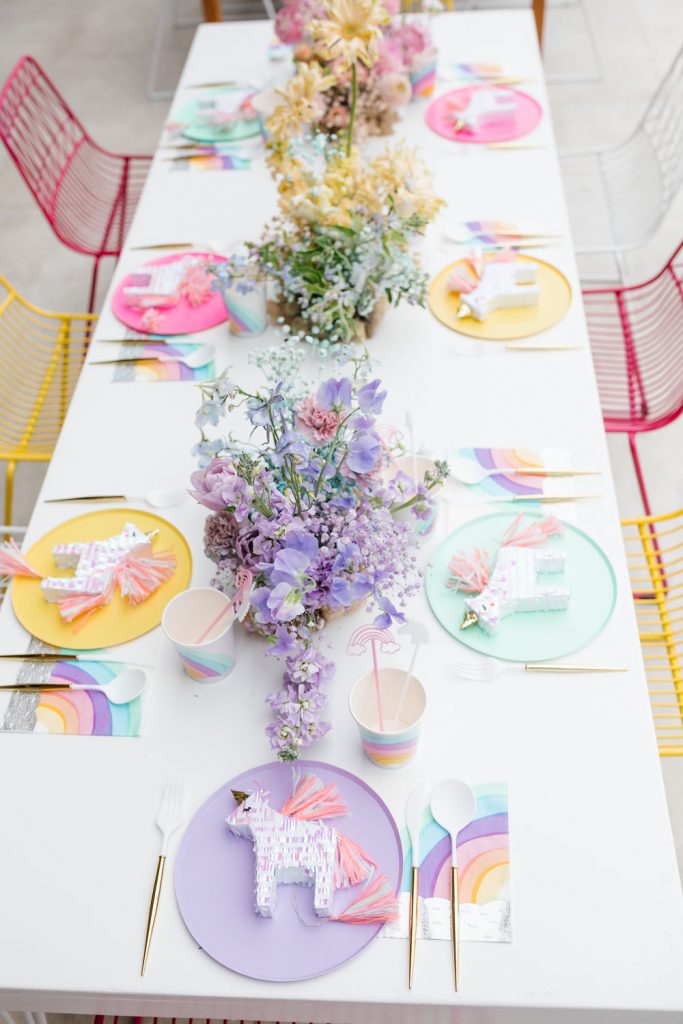 Aren't these Meri Meri unicorn piñatas adorable?! They come with mini tattoos and confetti inside! We loved using them at each place setting, along with Poppy Jack Shop's adorable stir sticks!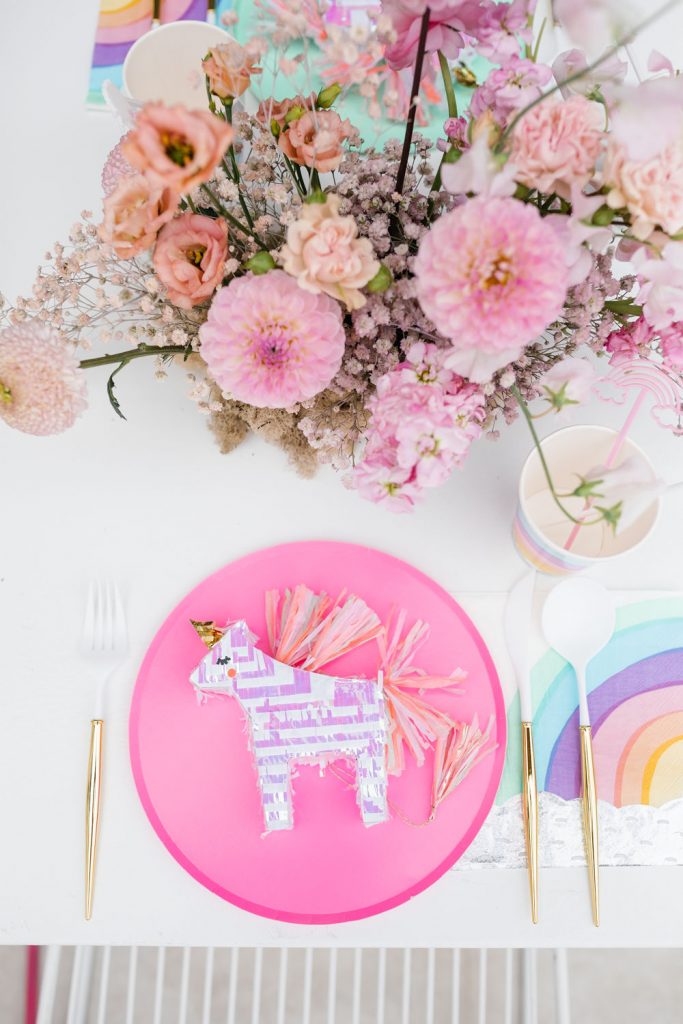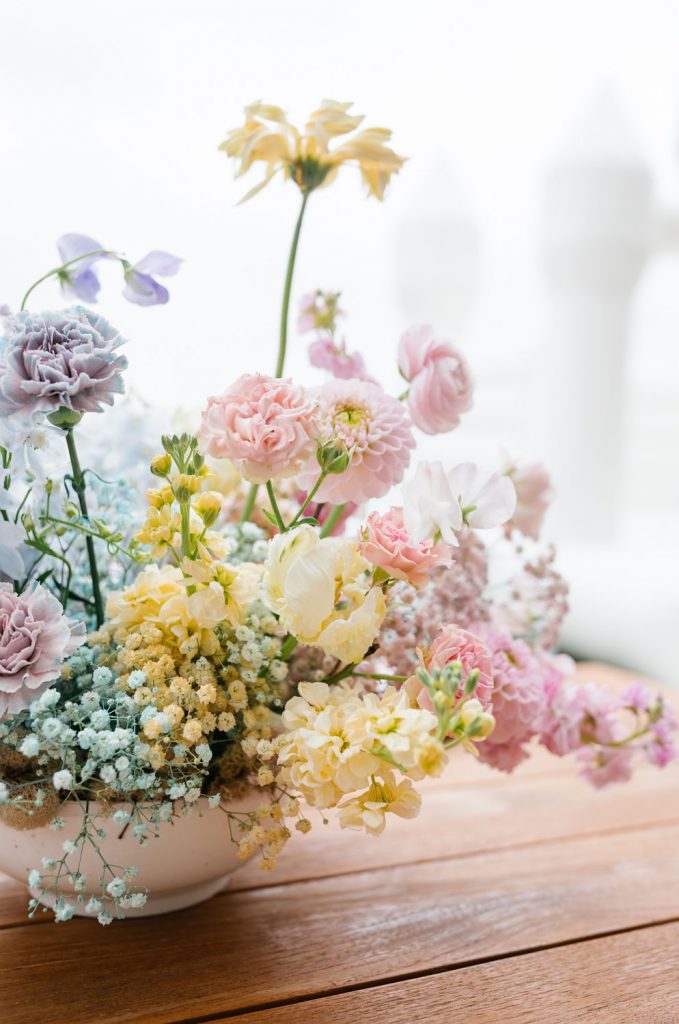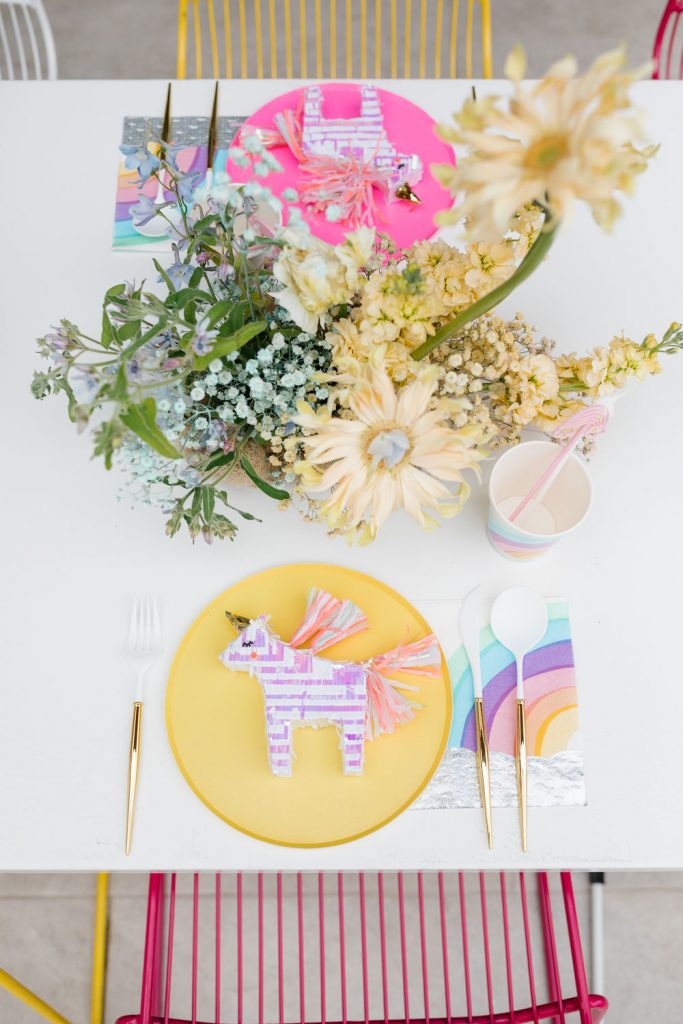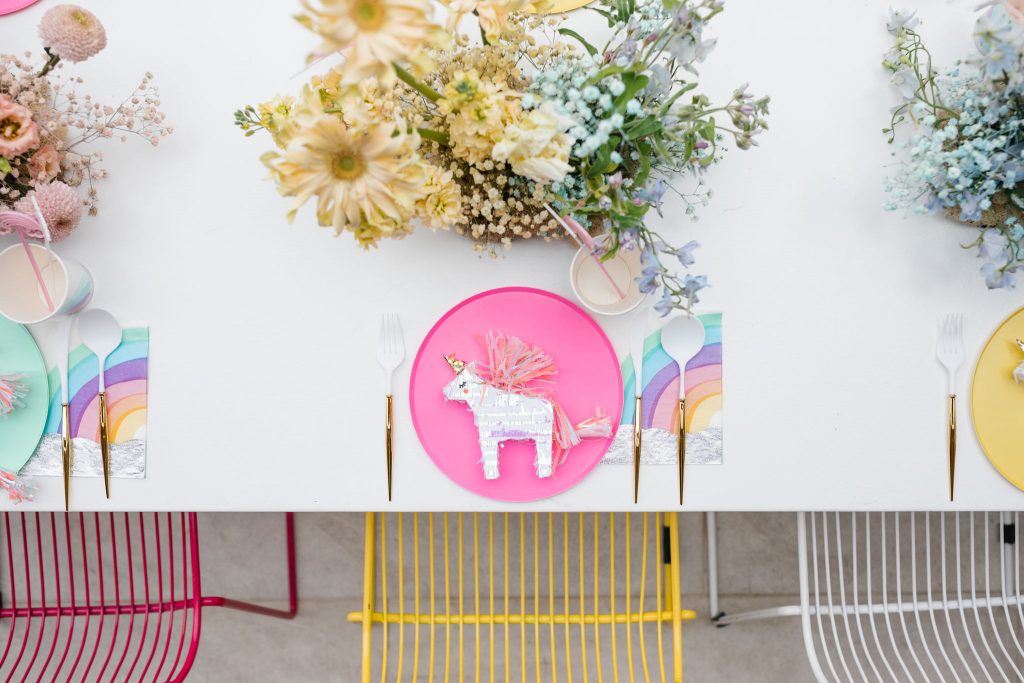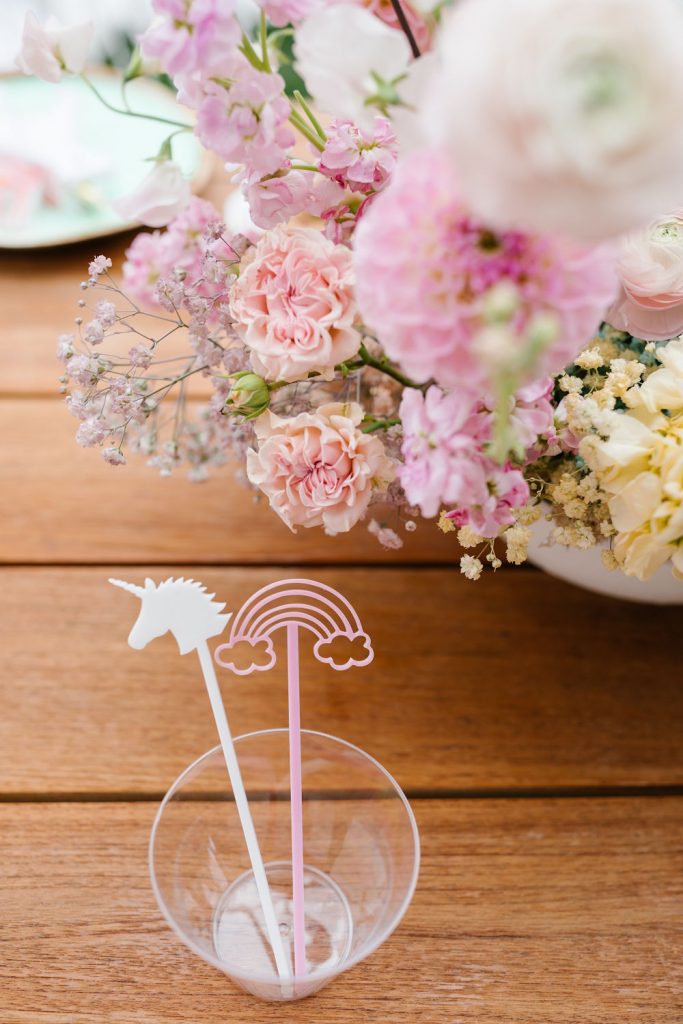 Clearly, I can't get enough of this table or the flowers!! So in love!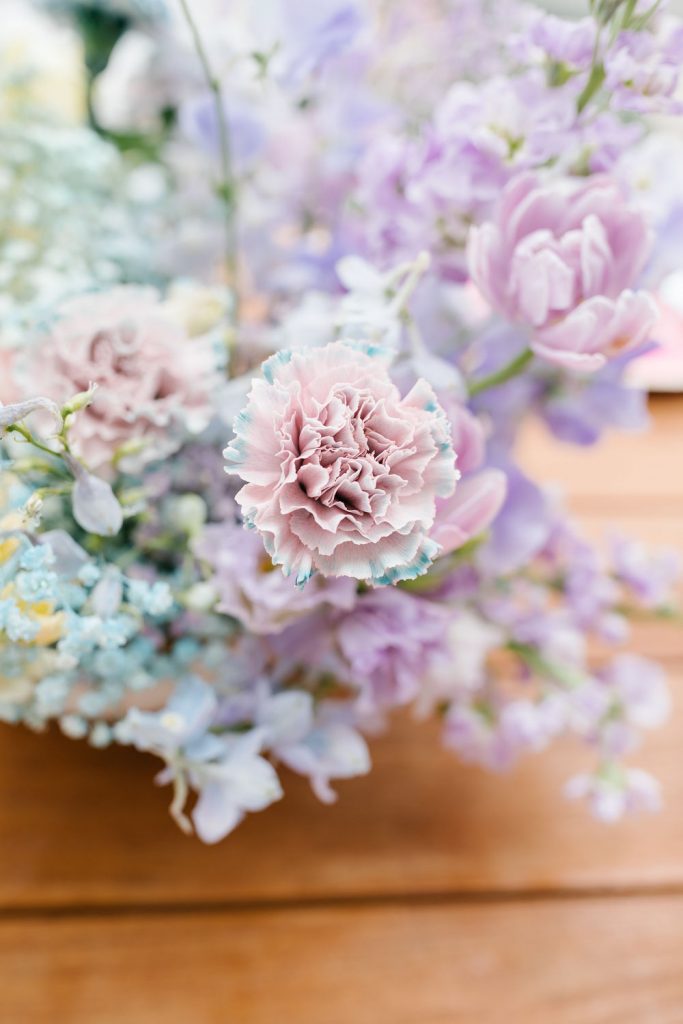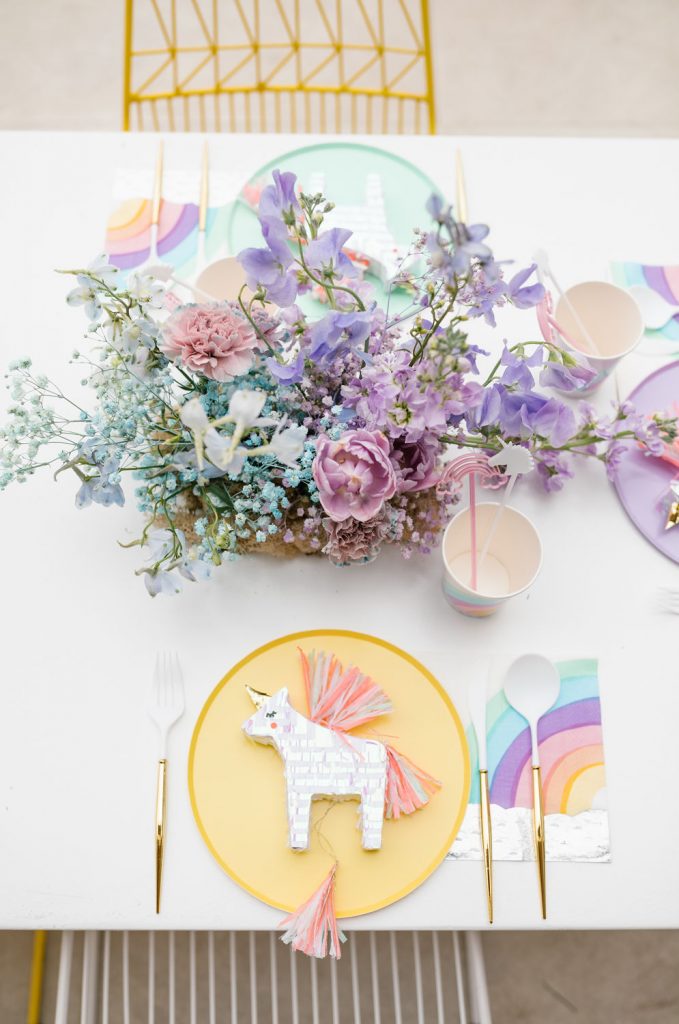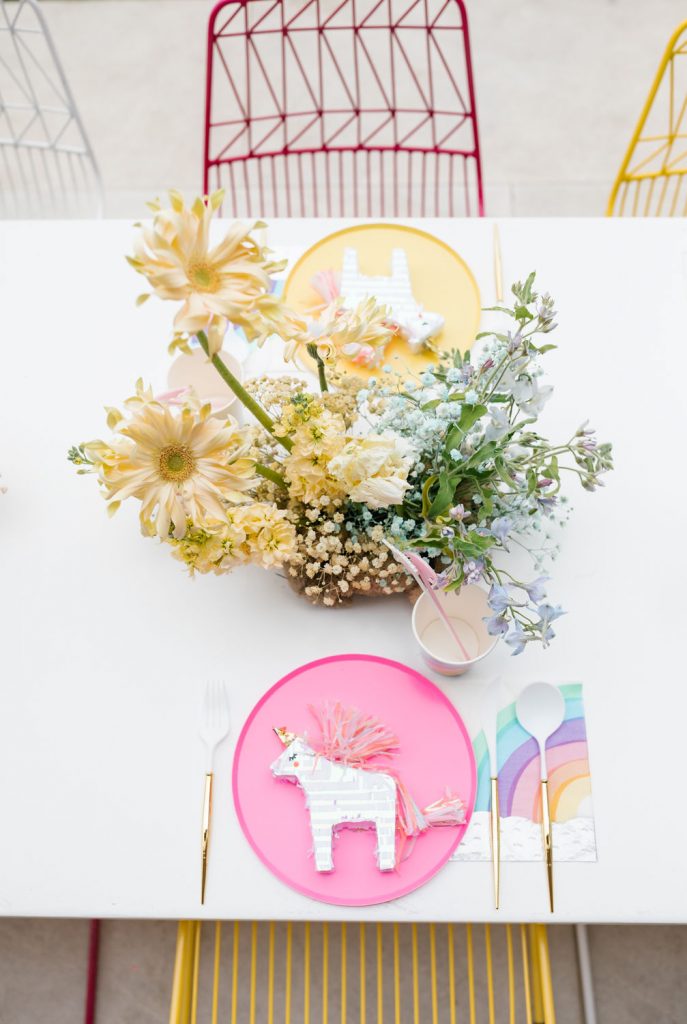 Probably my FAVORITE part of this party was this amazing backdrop that West & Rose did for us! It was the perfect photo-op spot and just added even more cuteness to the party! Just add a custom vinyl from Poppy Jack Shop and balloons by The Pop Shop and you are set! Love the colors too, I was so thrilled with the final product!!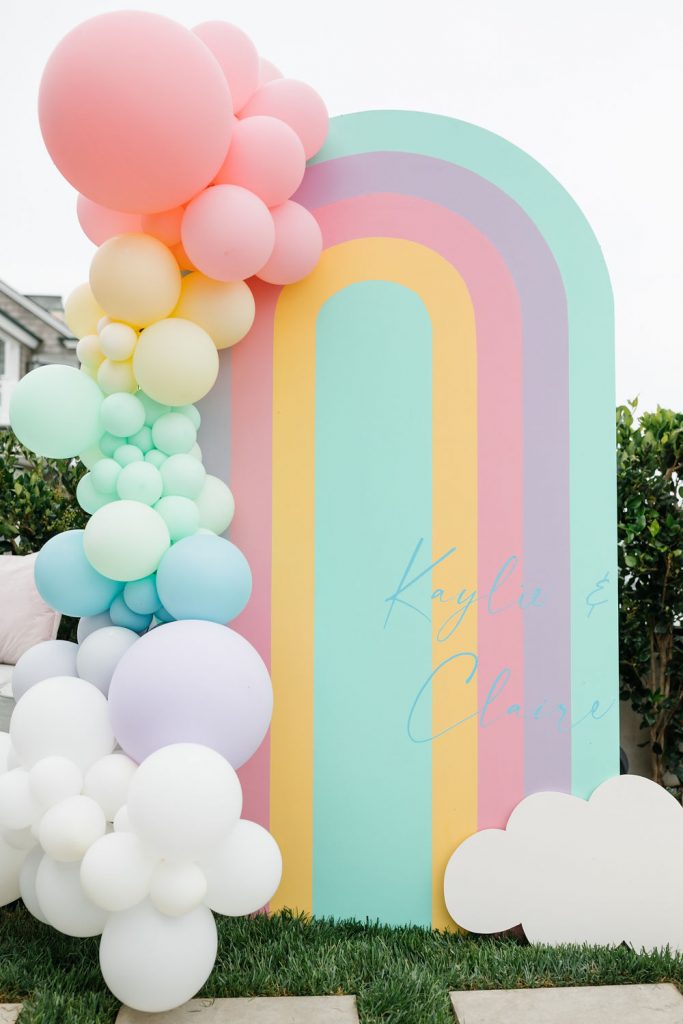 Look at these two cuties!!! Ready for their party and dressed to impress!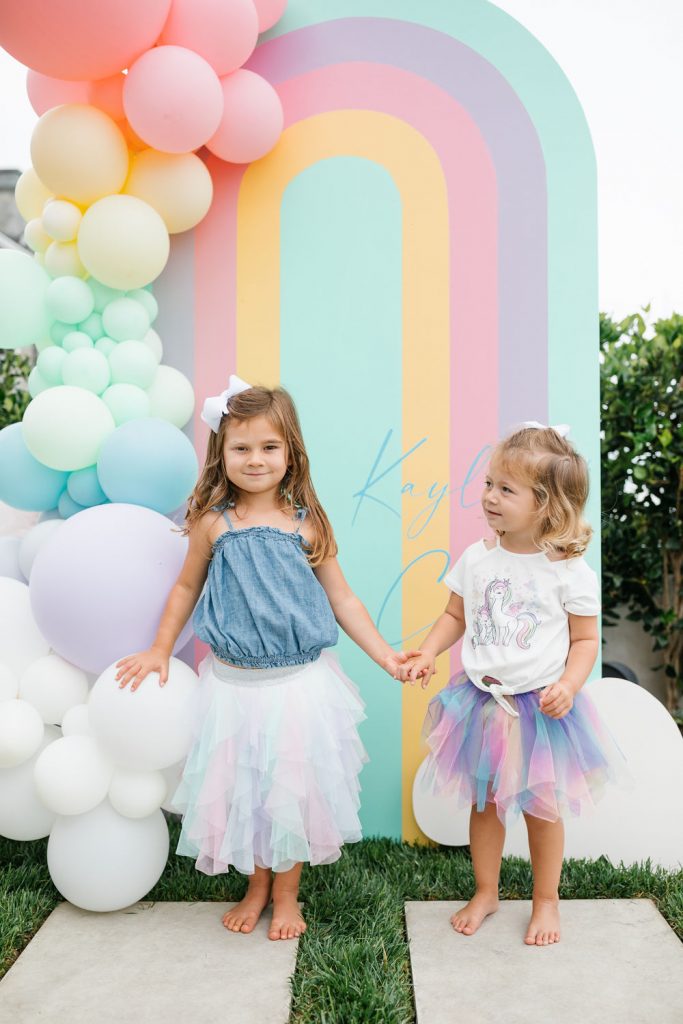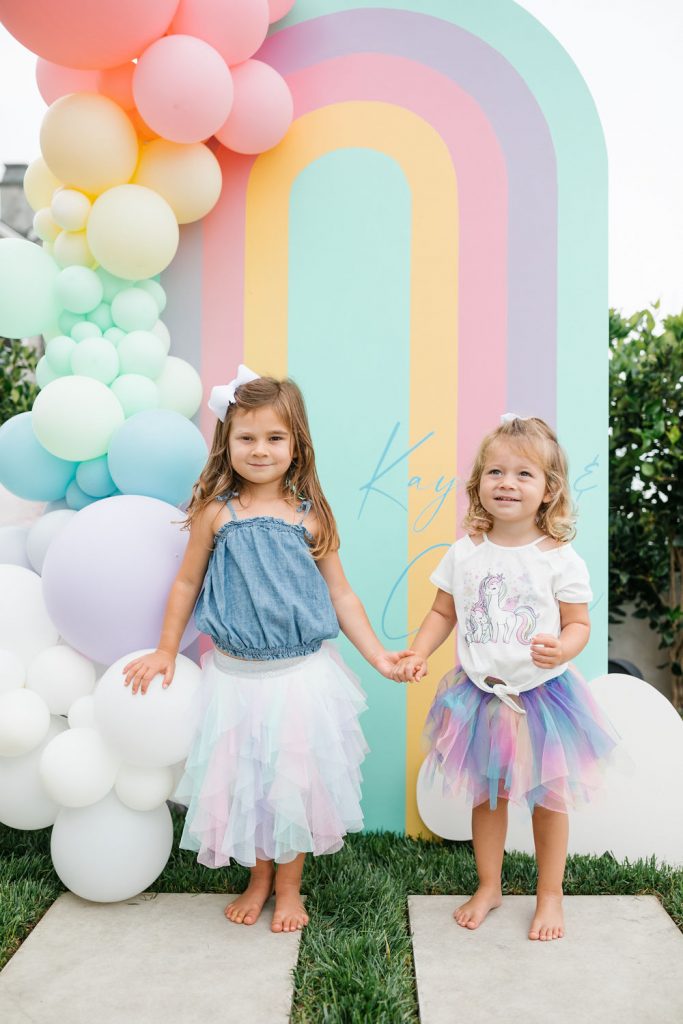 I had to have a moment for these gorgeous balloons by The Pop Shop! Love the iridescent fringe added in… Obsessed!!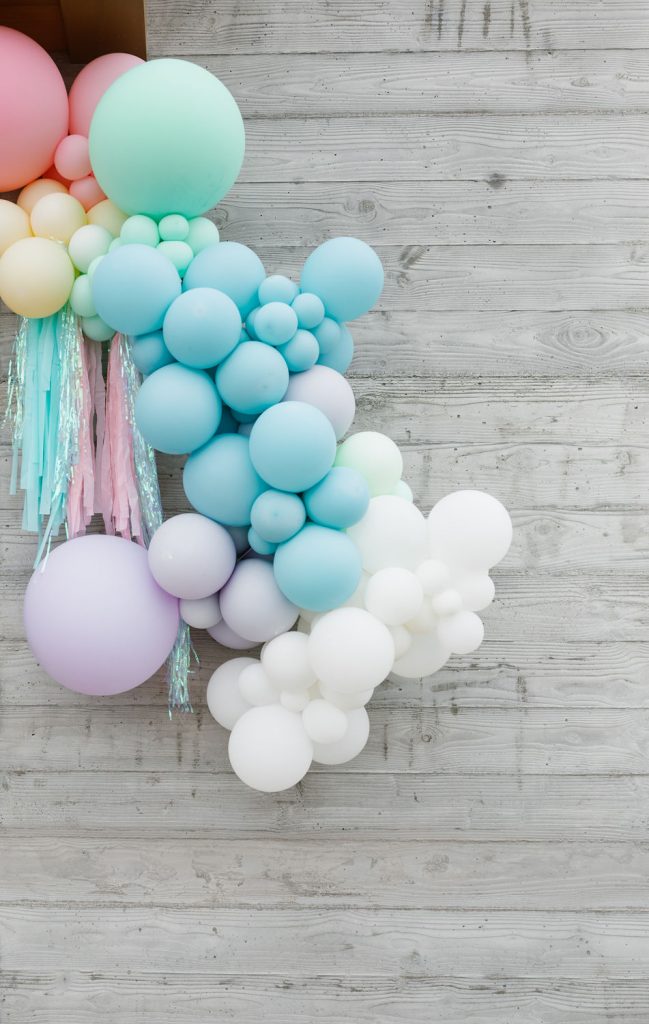 Poppy Jack Shop also created this fun "What's your Unicorn Name" sign for the kids that we put with unicorn horns for everyone. Such a fun party addition!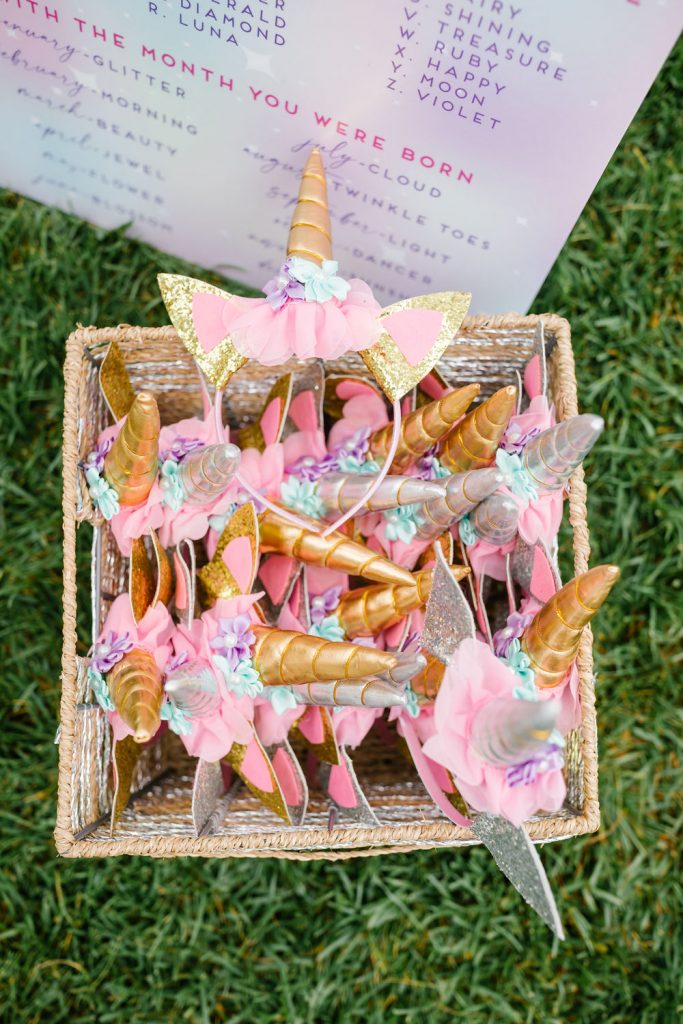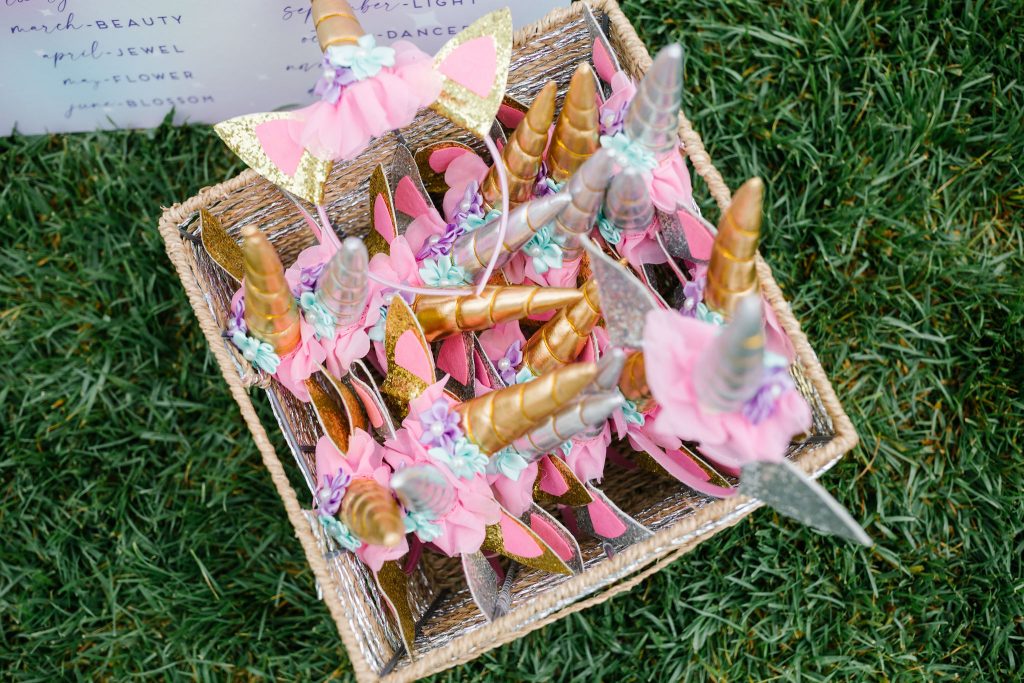 Onto the craft area!!! This was such a special and fun idea! Each kiddo got to stuff and build their own unicorn or dragon stuffed animal! Little Artist Party provides all of the goodies to make it happen and even has a birth certificate for them! Kids can decorate their stuffed animals and name them as well. It was definitely a hit! Thank you to our friends at Camp Lila for facilitating this for them!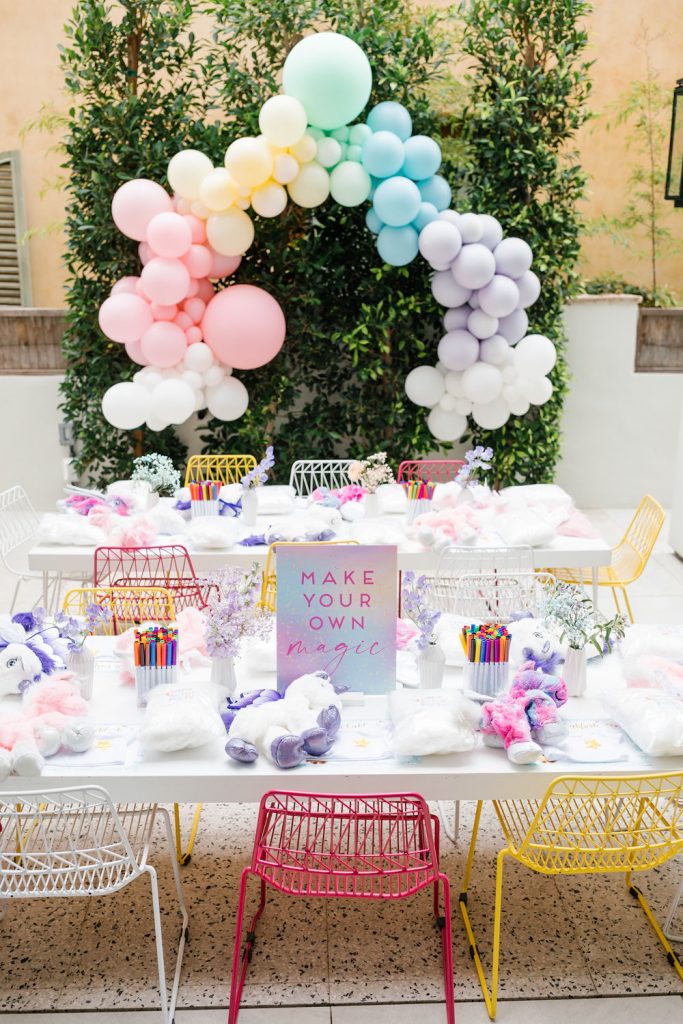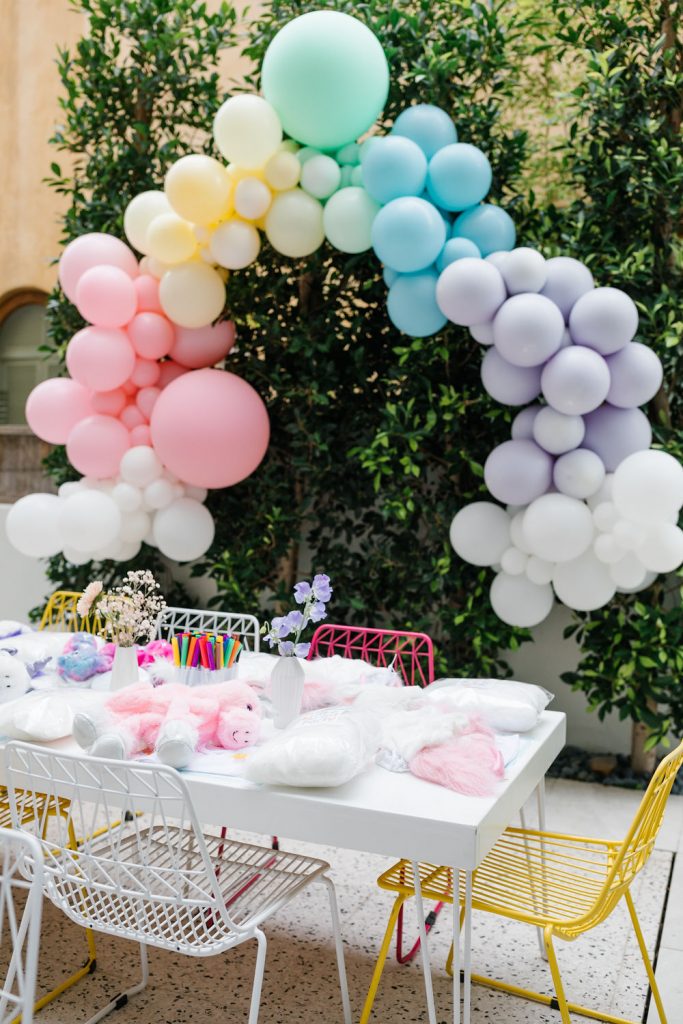 Another adorable sign by Poppy Jack Shop!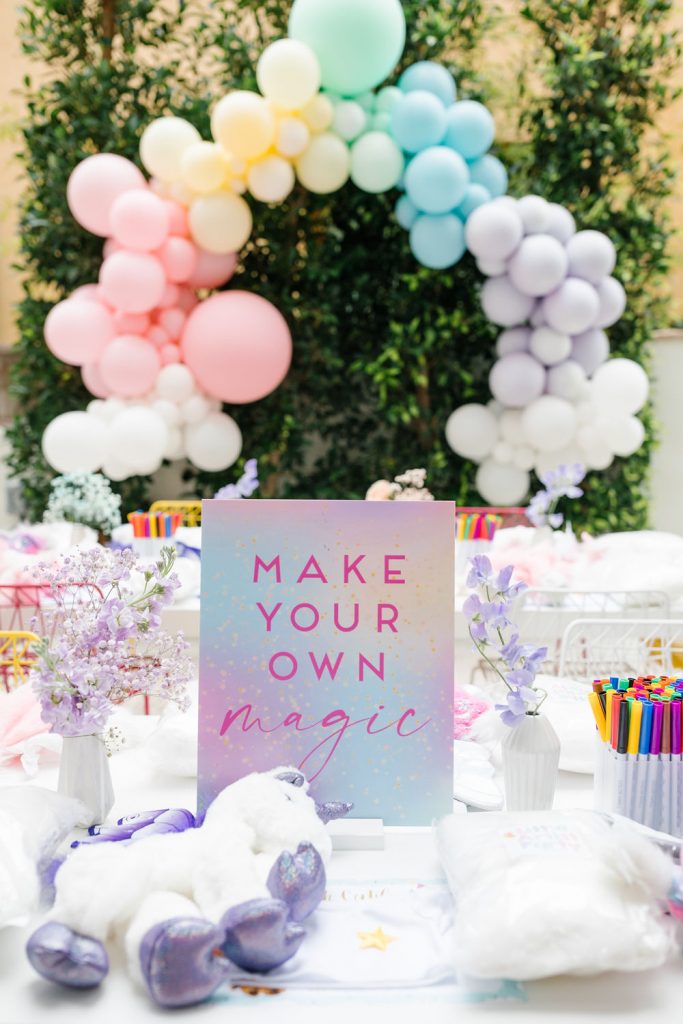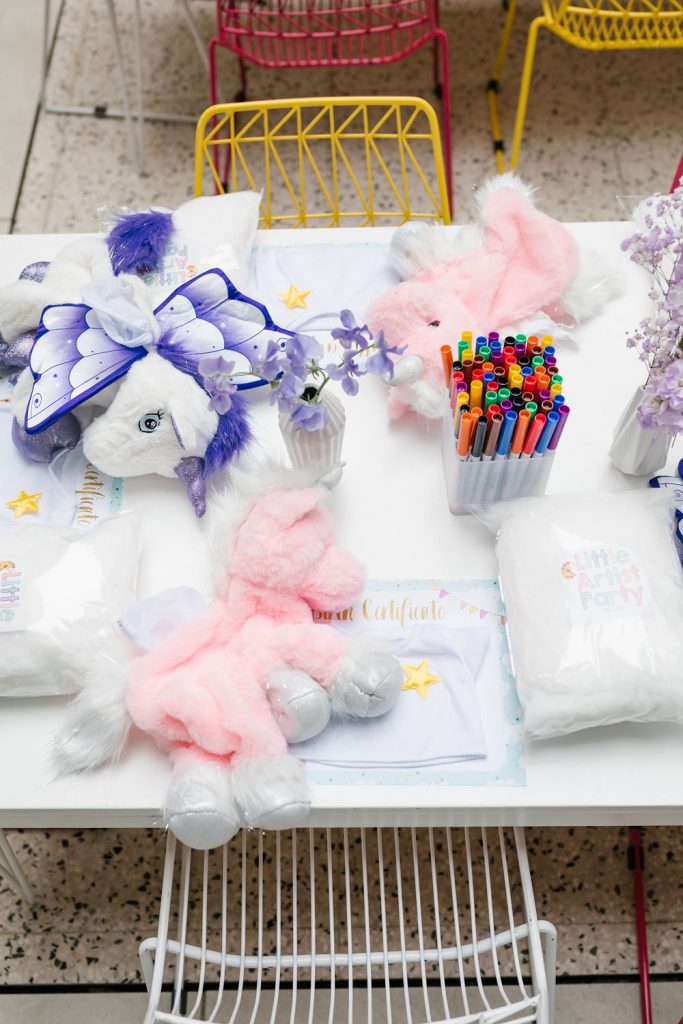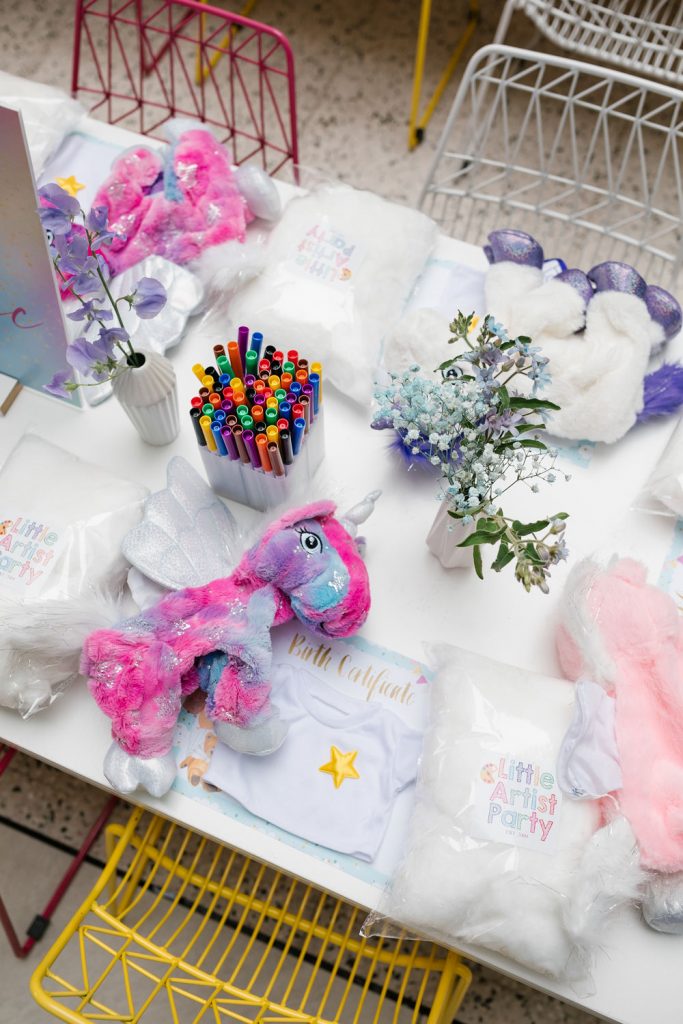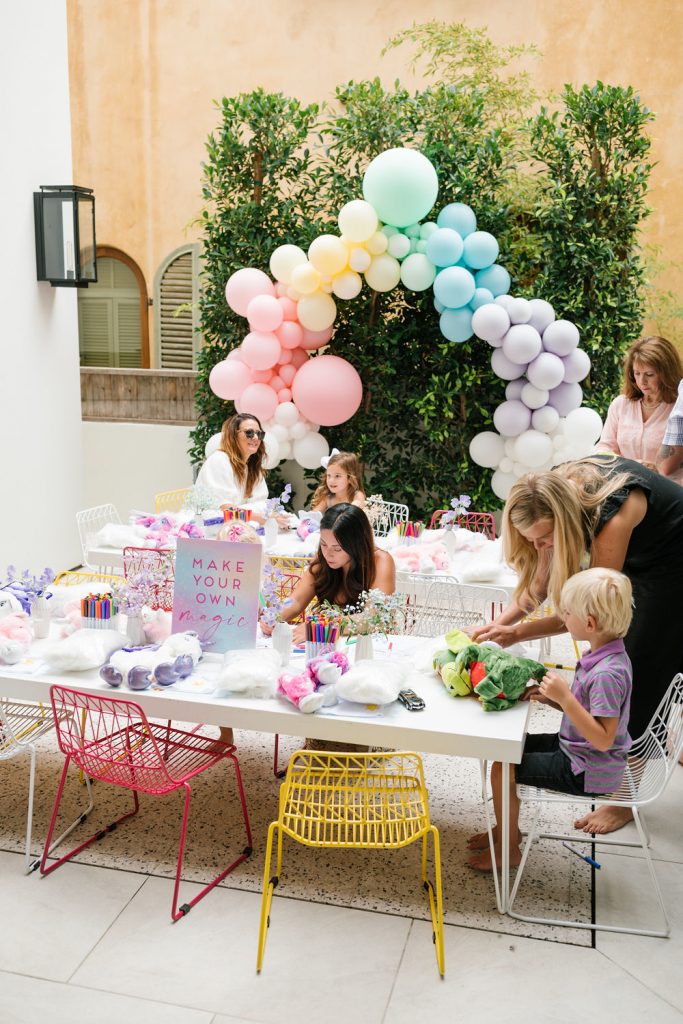 So much fun!!!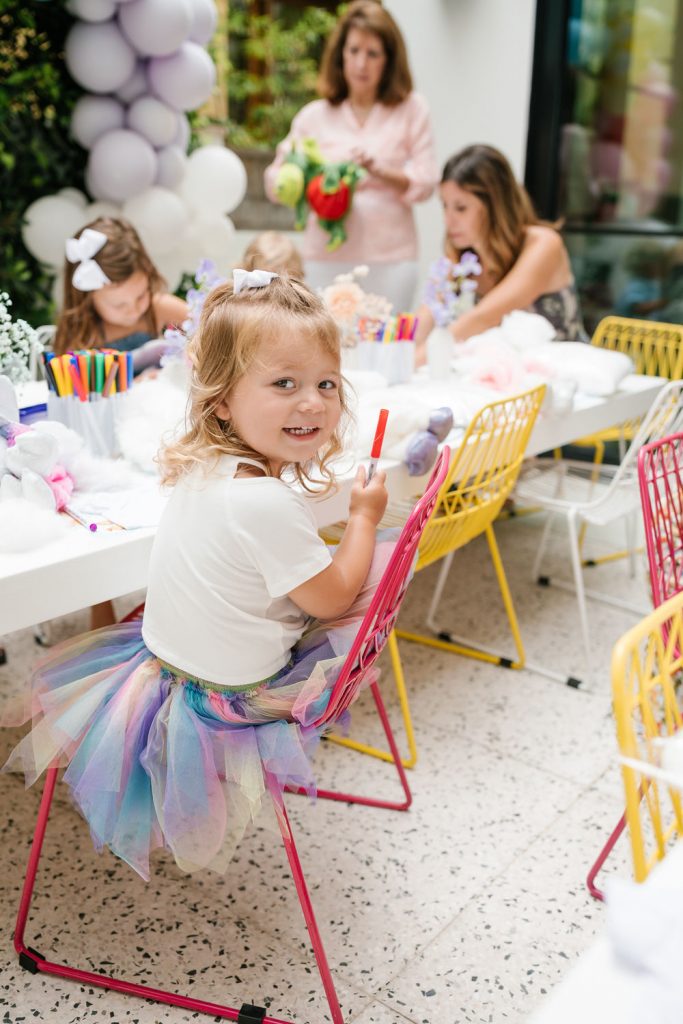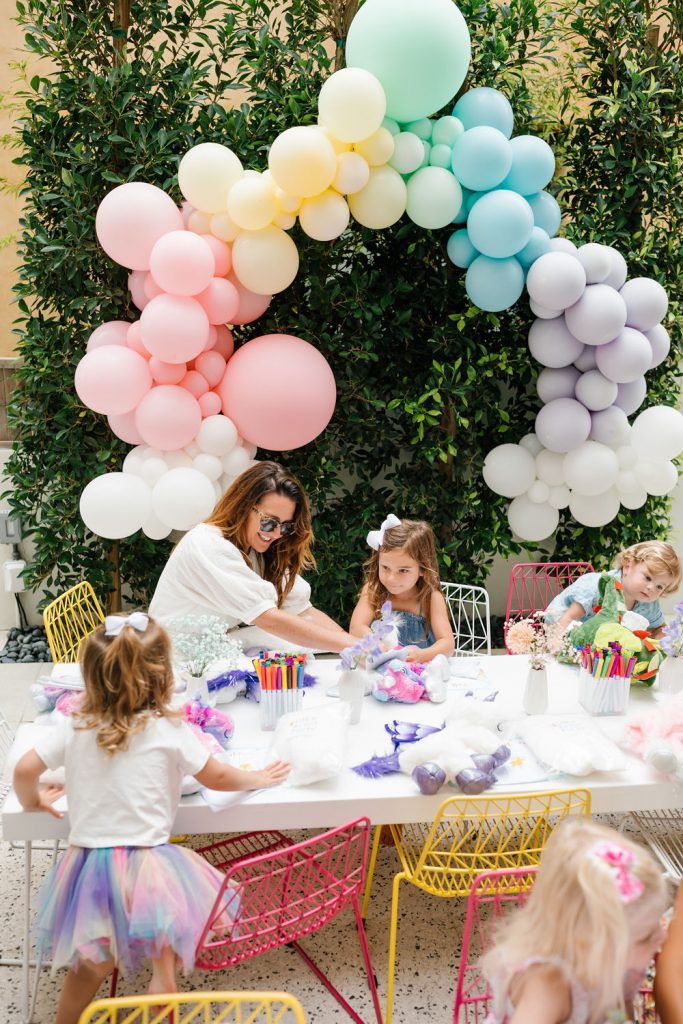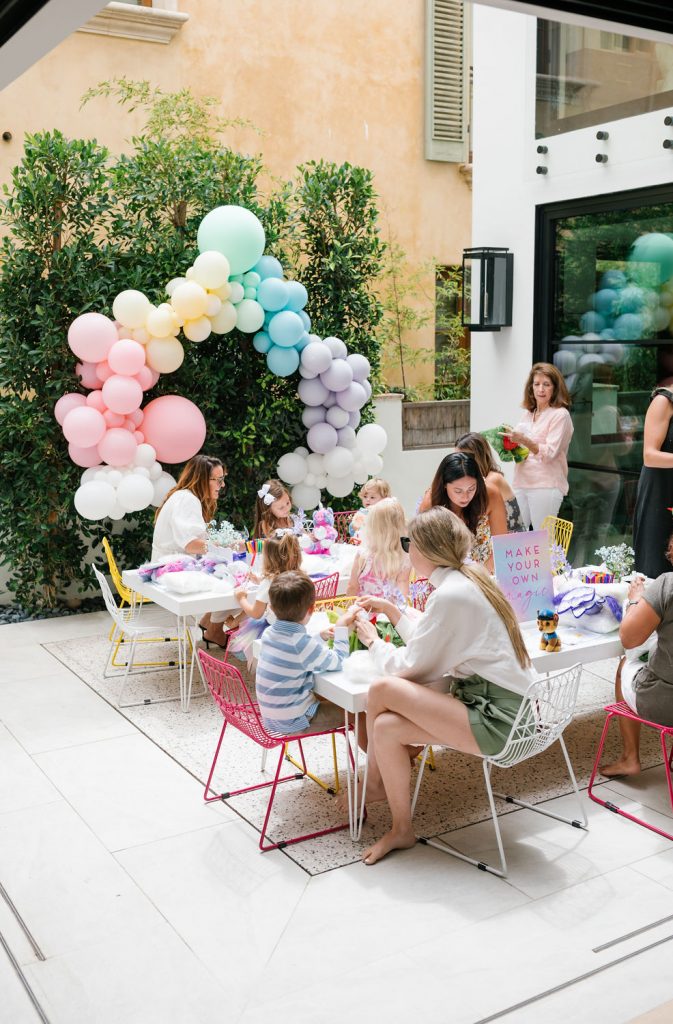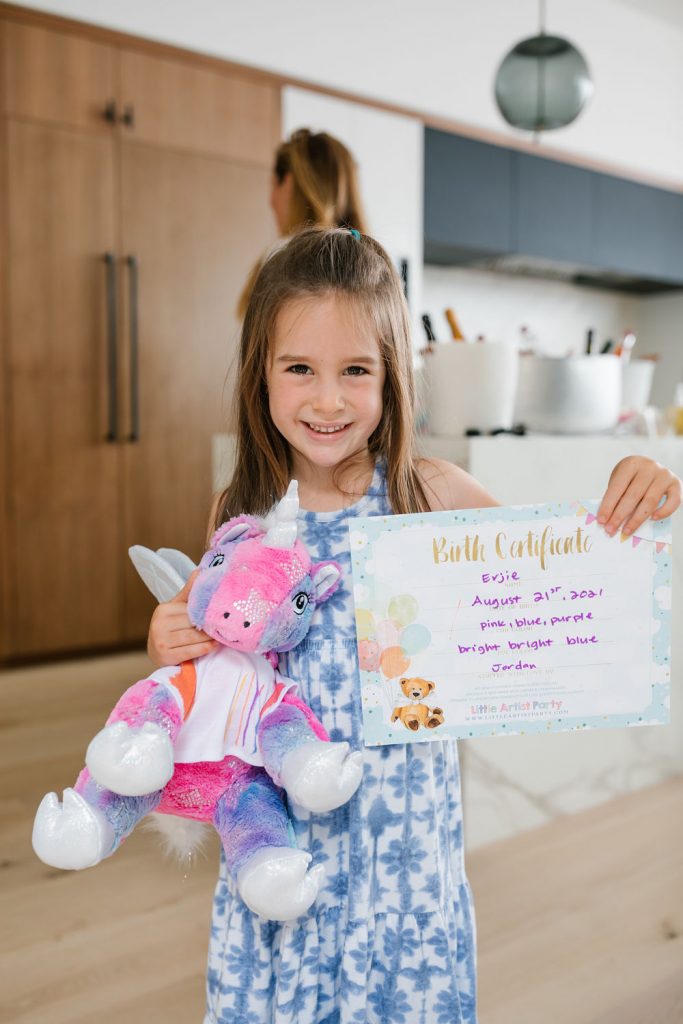 Having a bounce house and fun play area is always perfect for a kid's party!! This time we used Play Play Zone and they brought a ball pit, slide, and bouncy! It was perfect and as you can see, everyone had a blast!!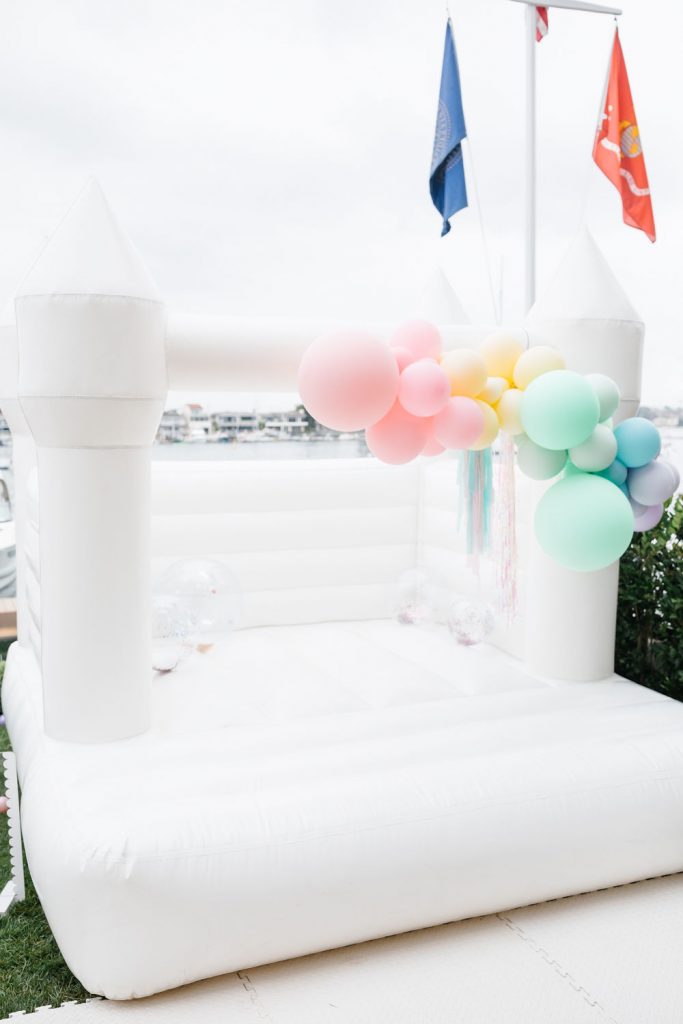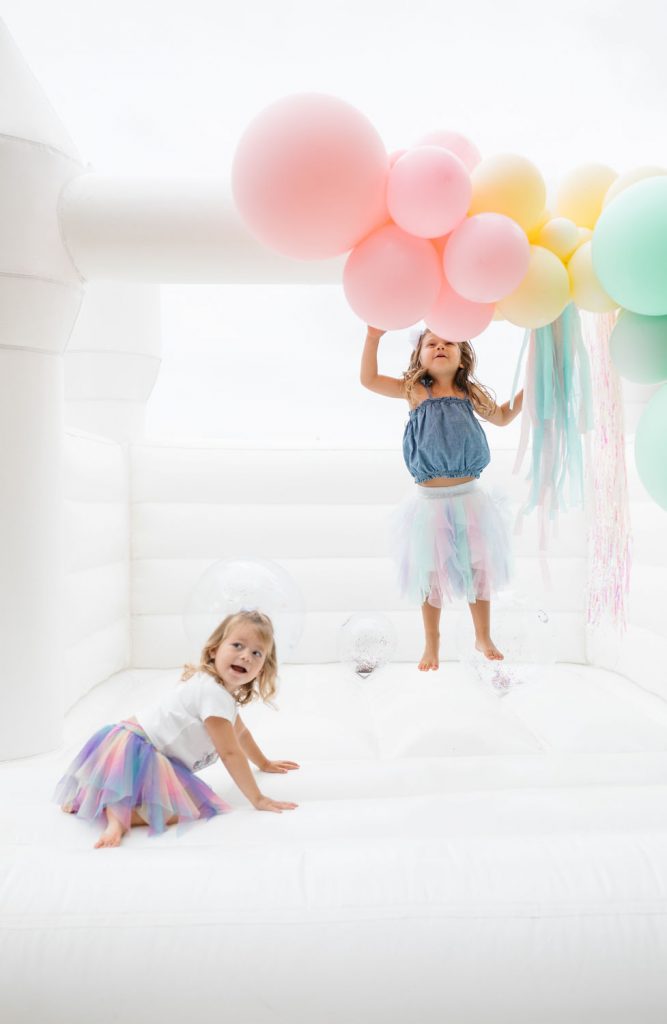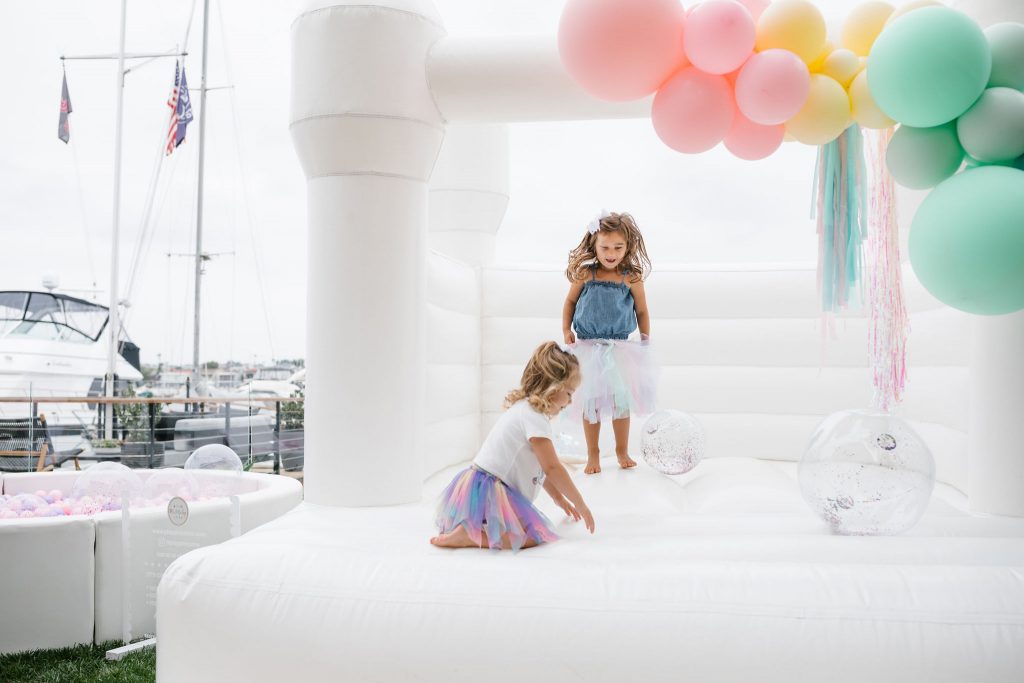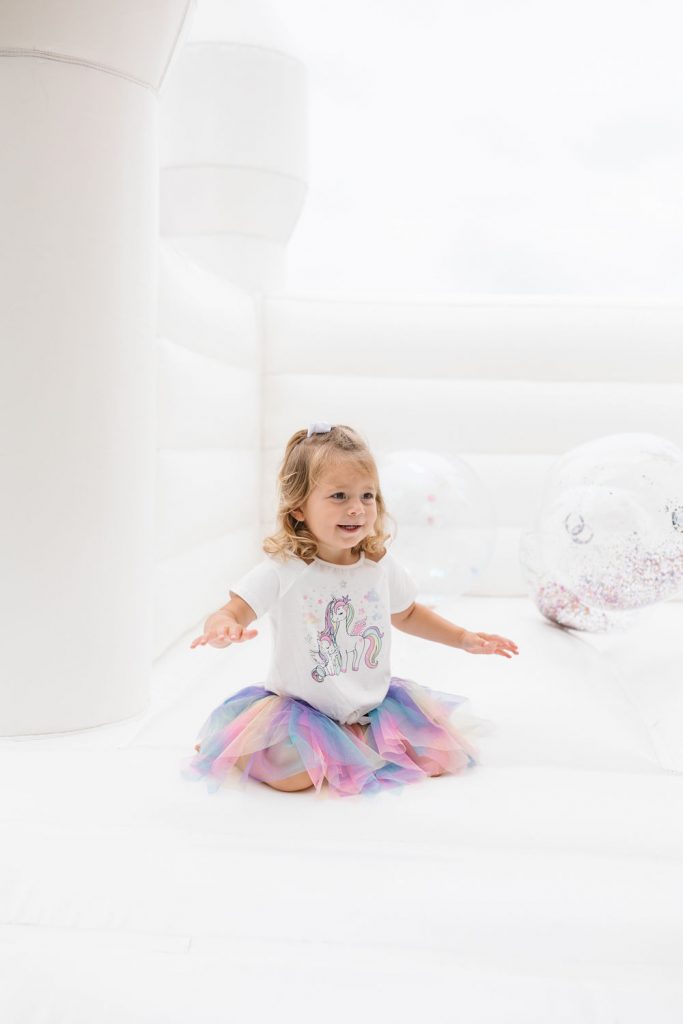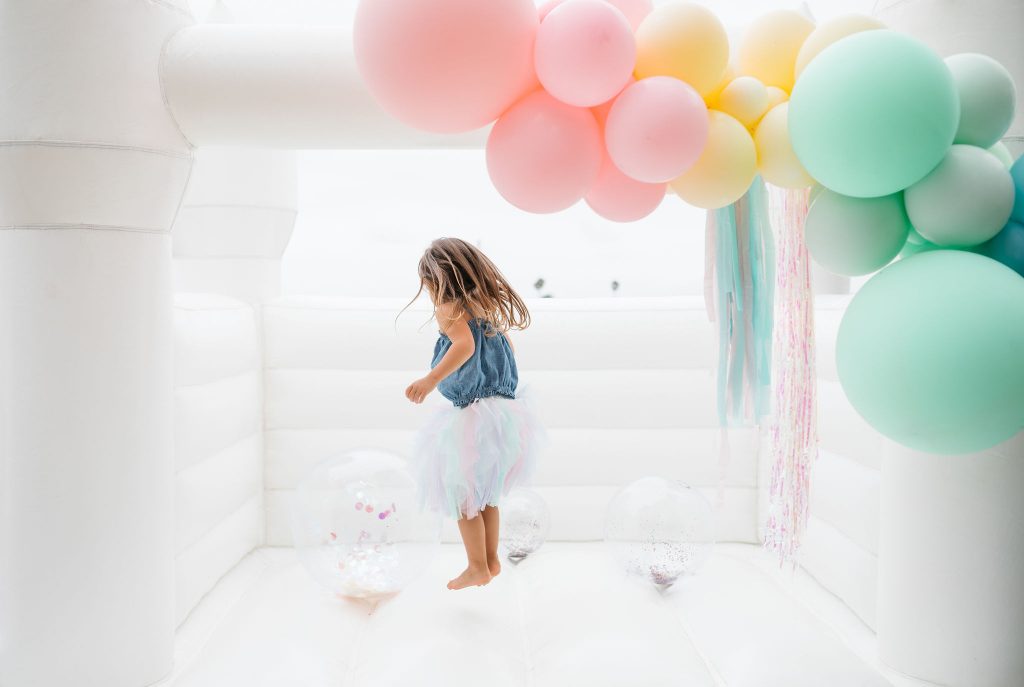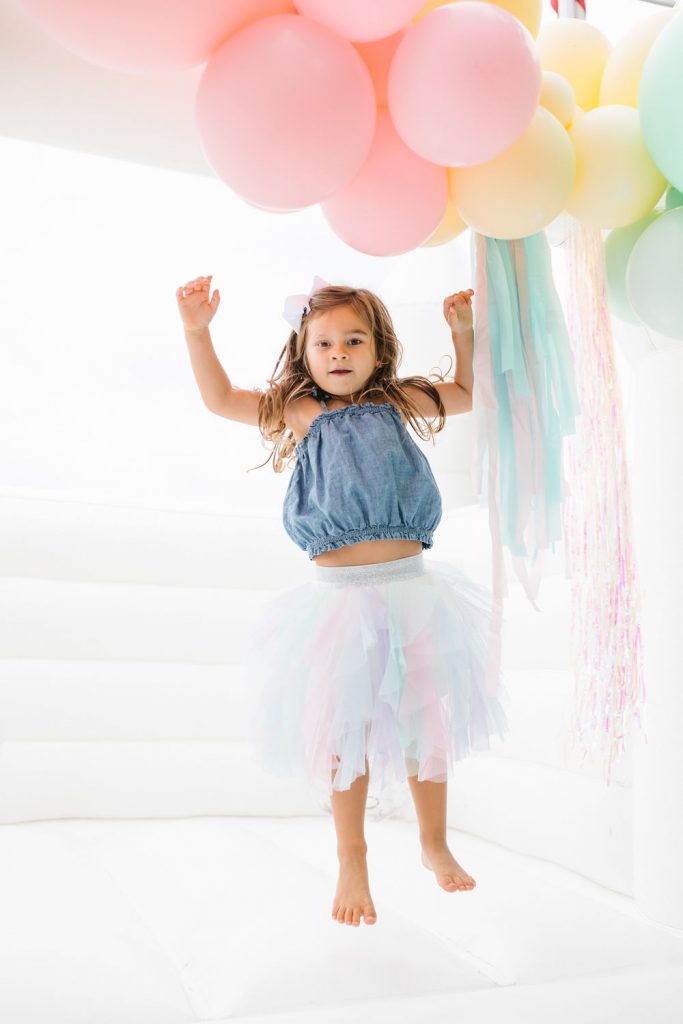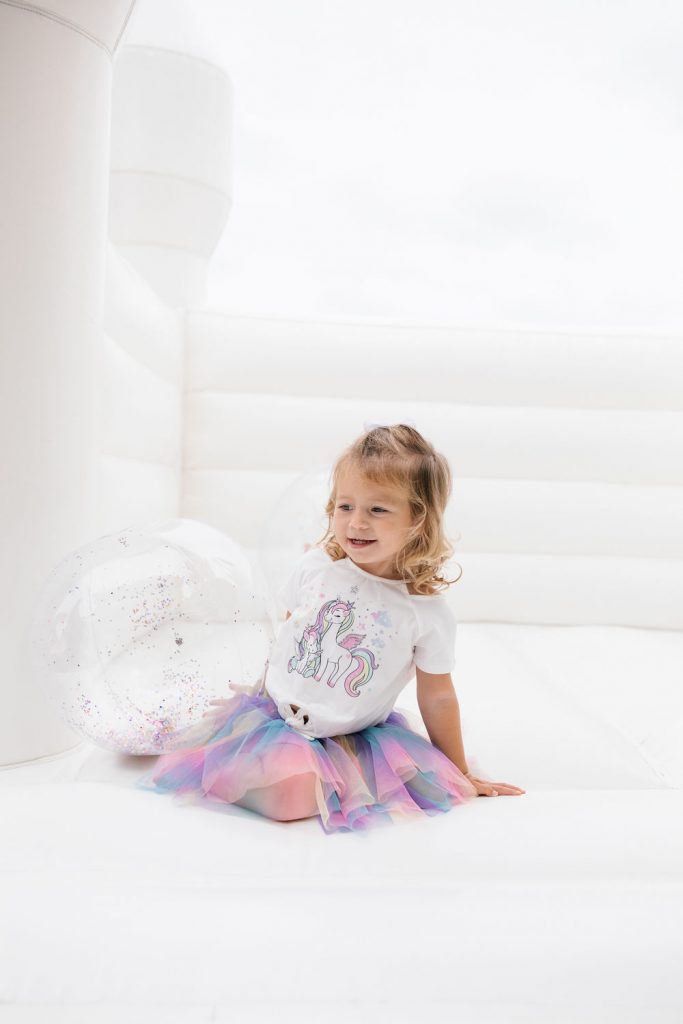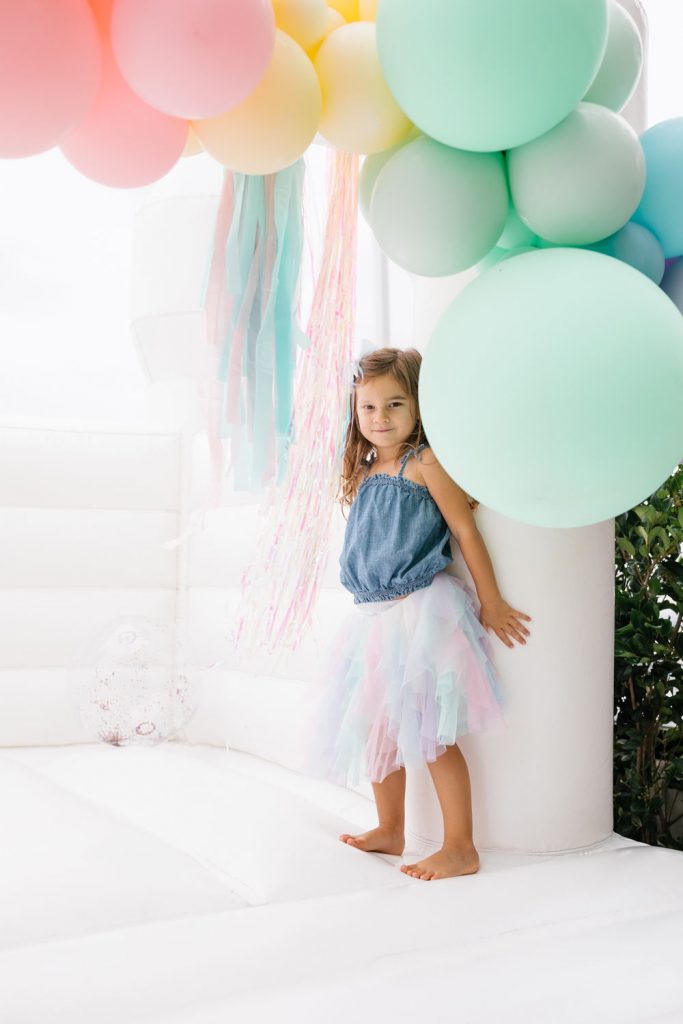 I love all of these photos Alison Bernier captured so well! These kids look like they are having so much fun!!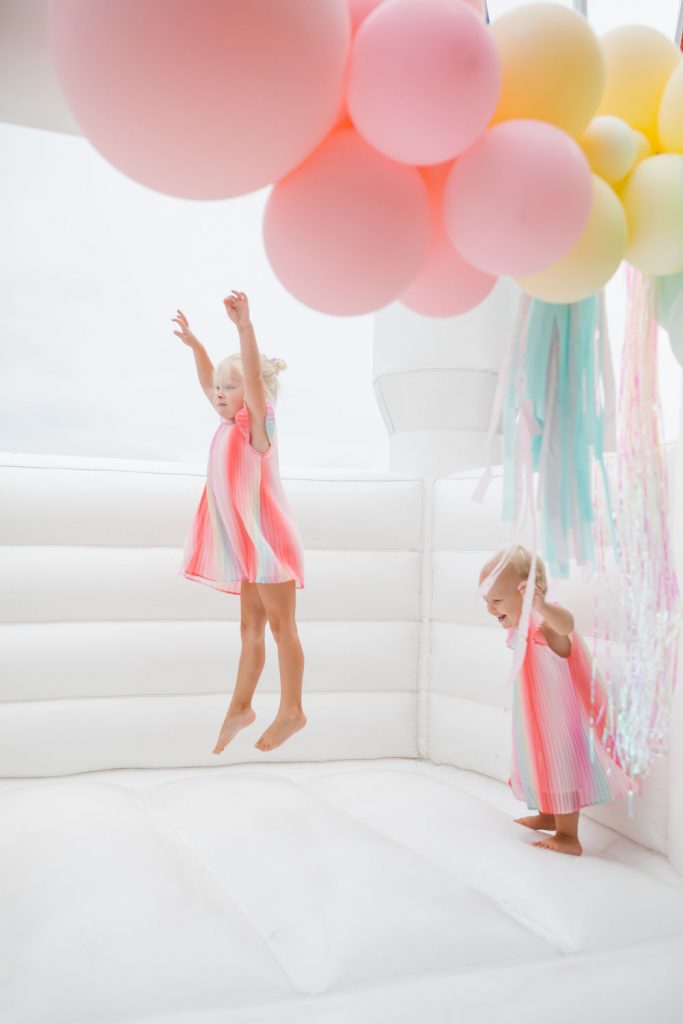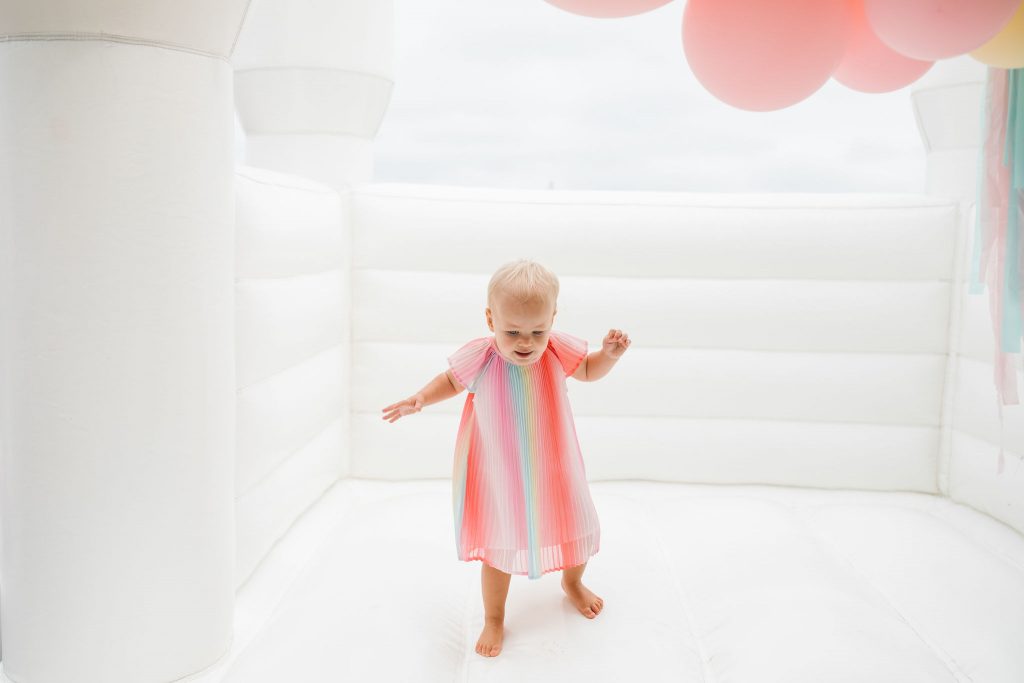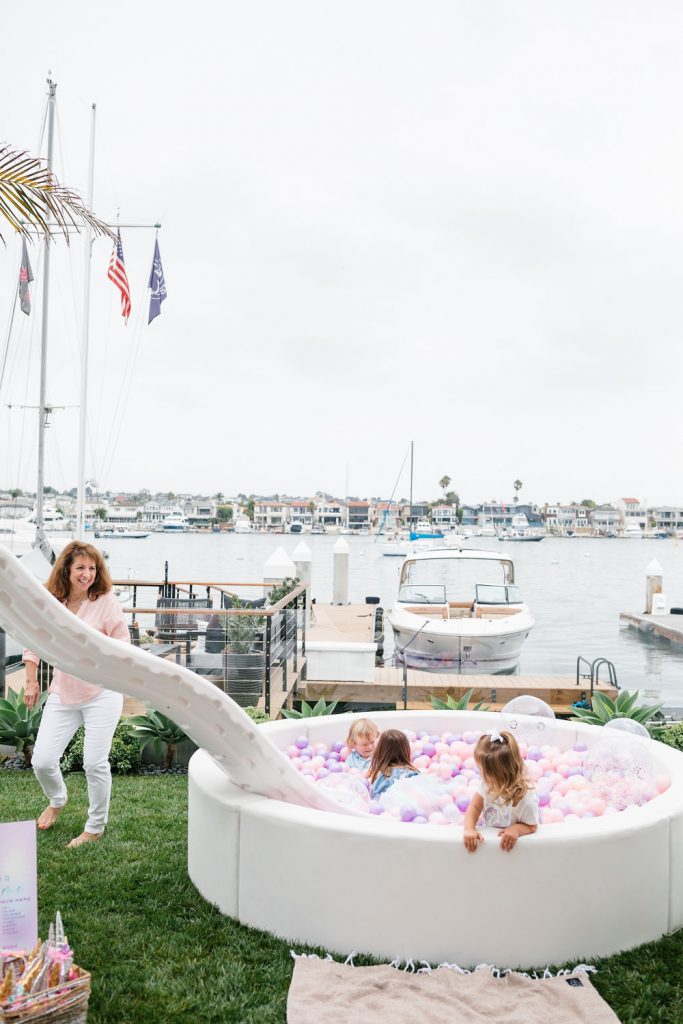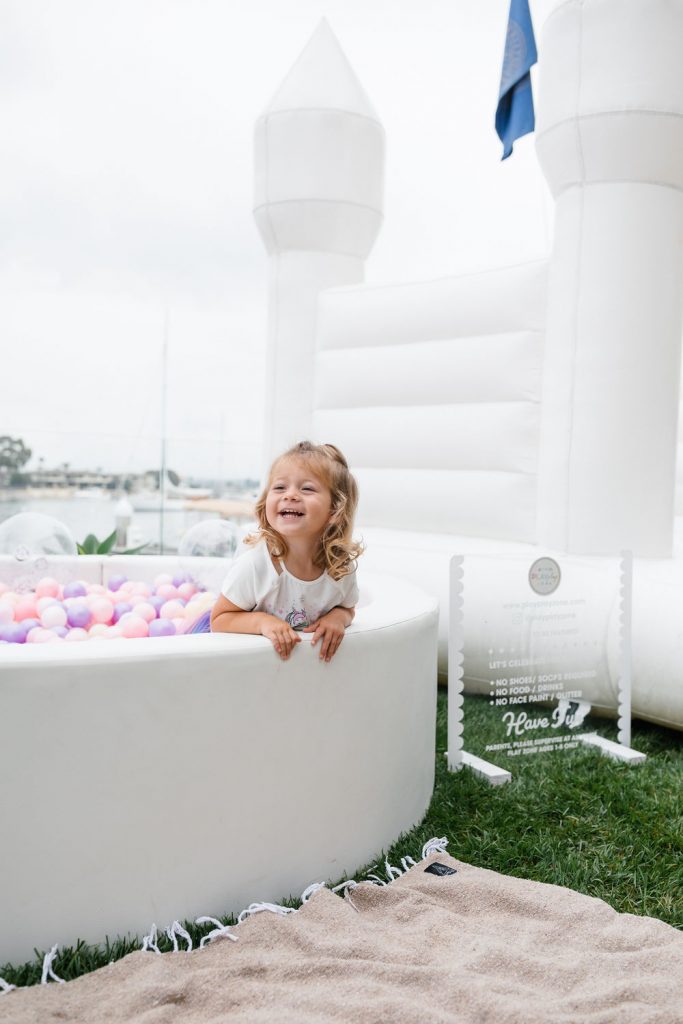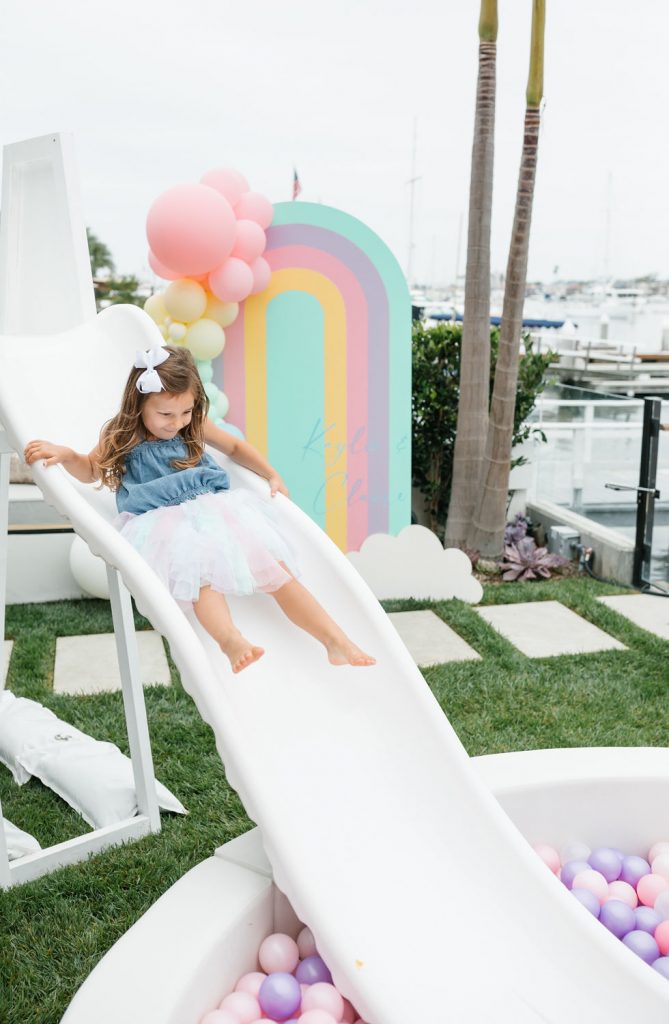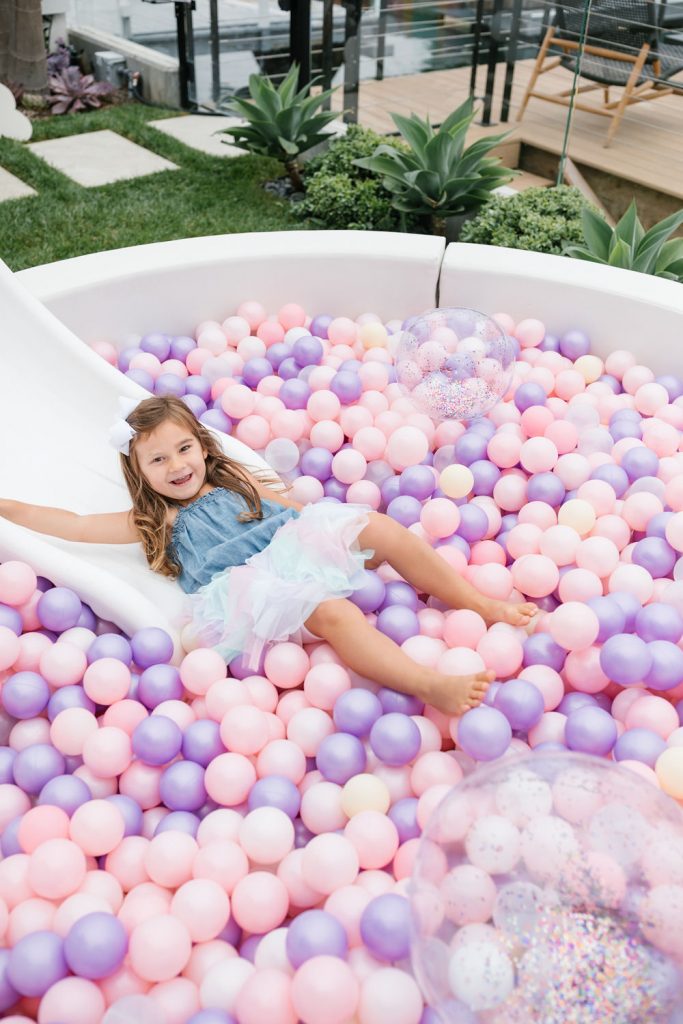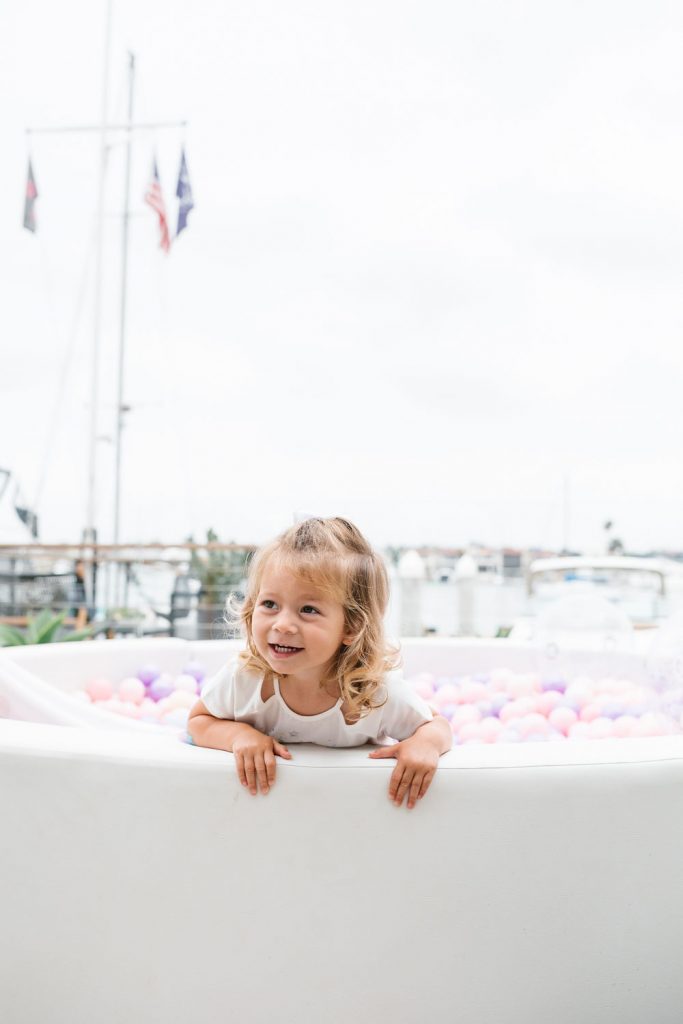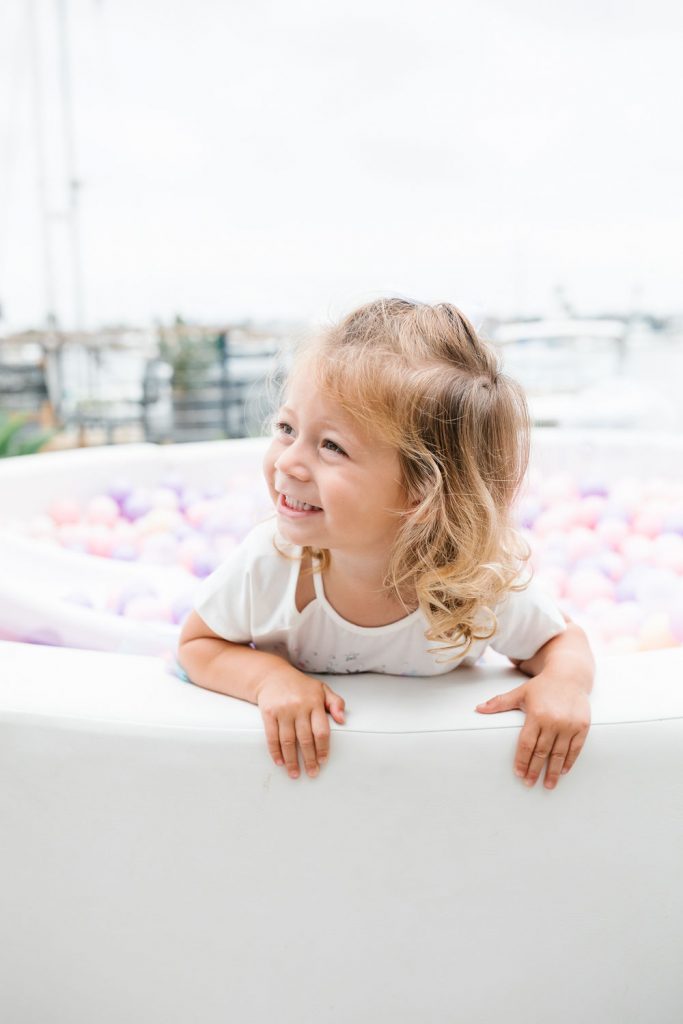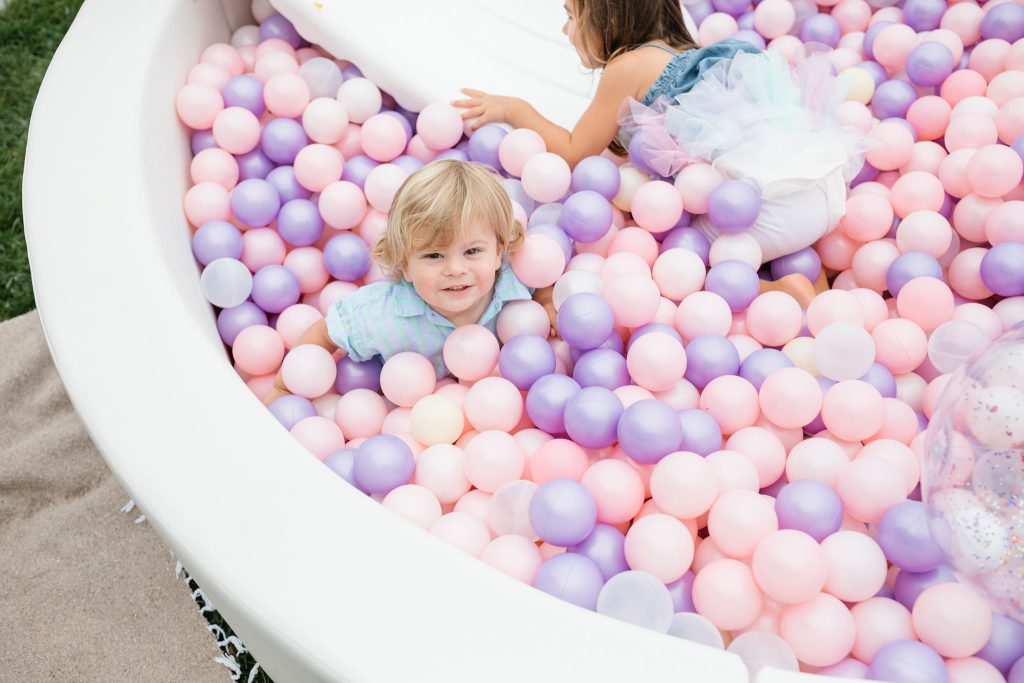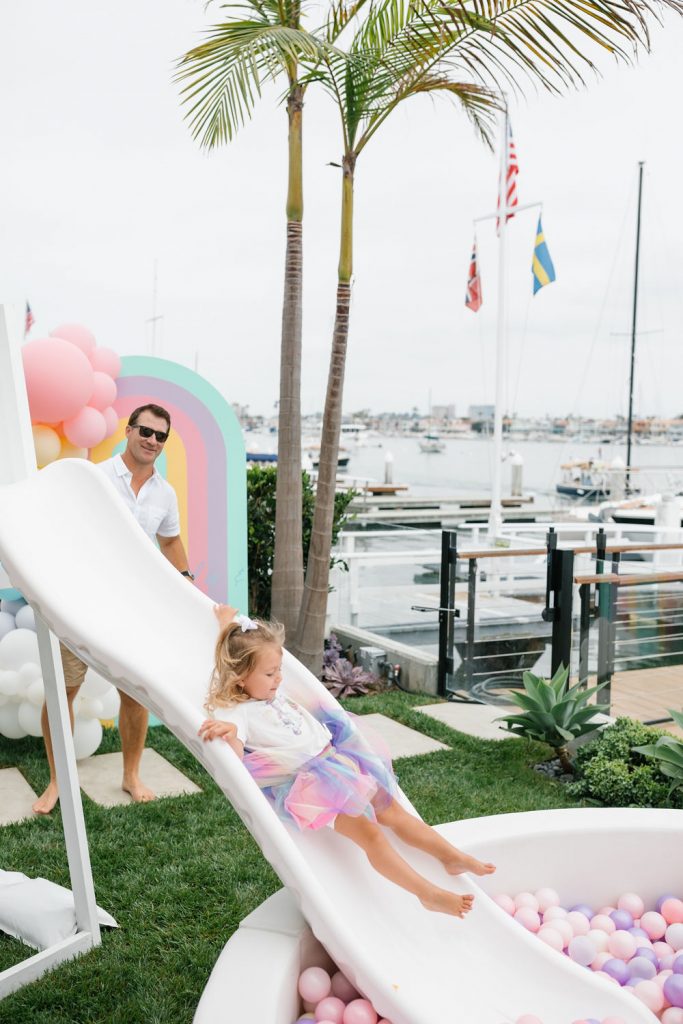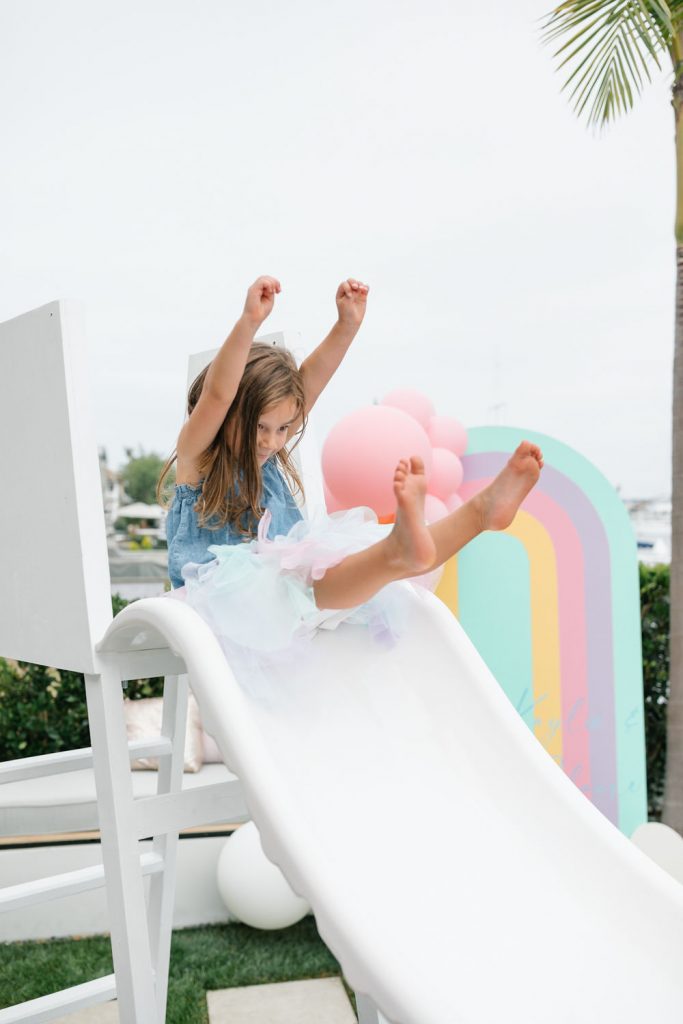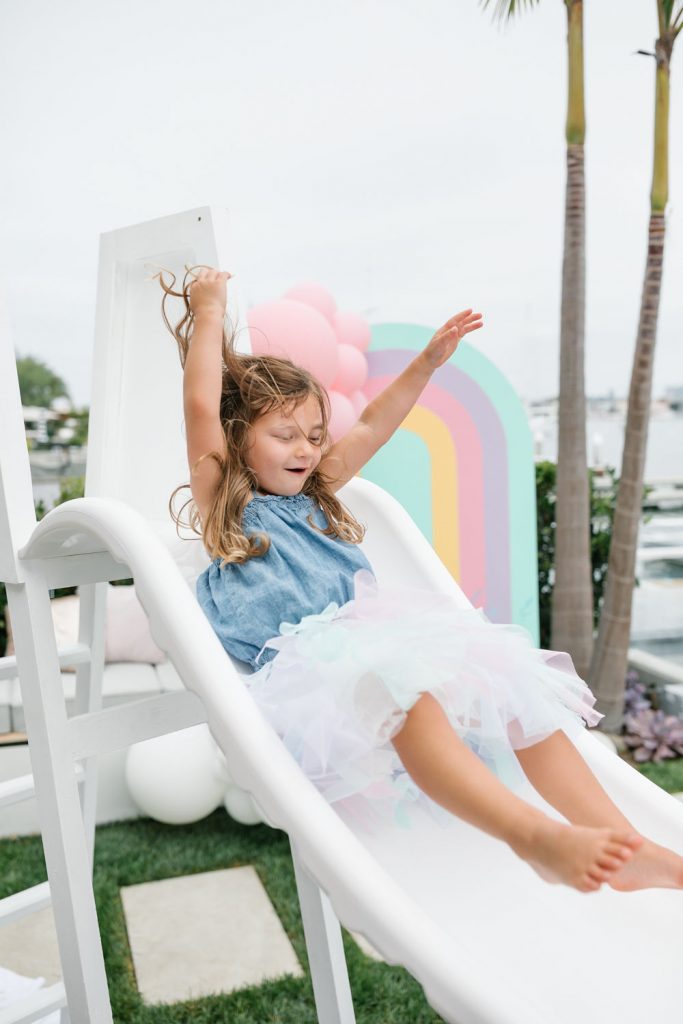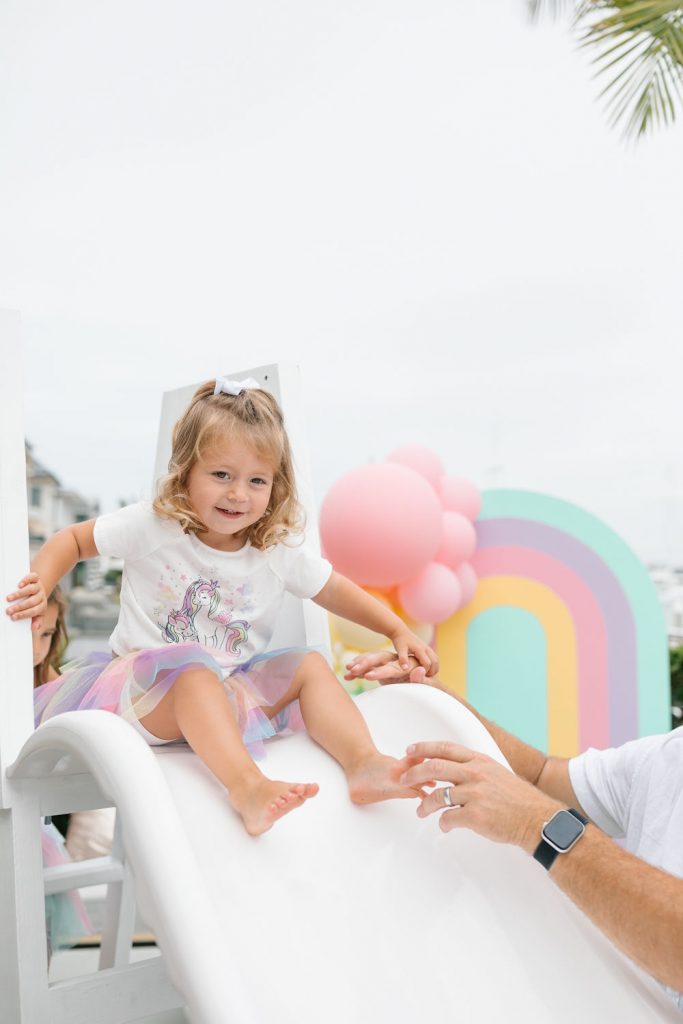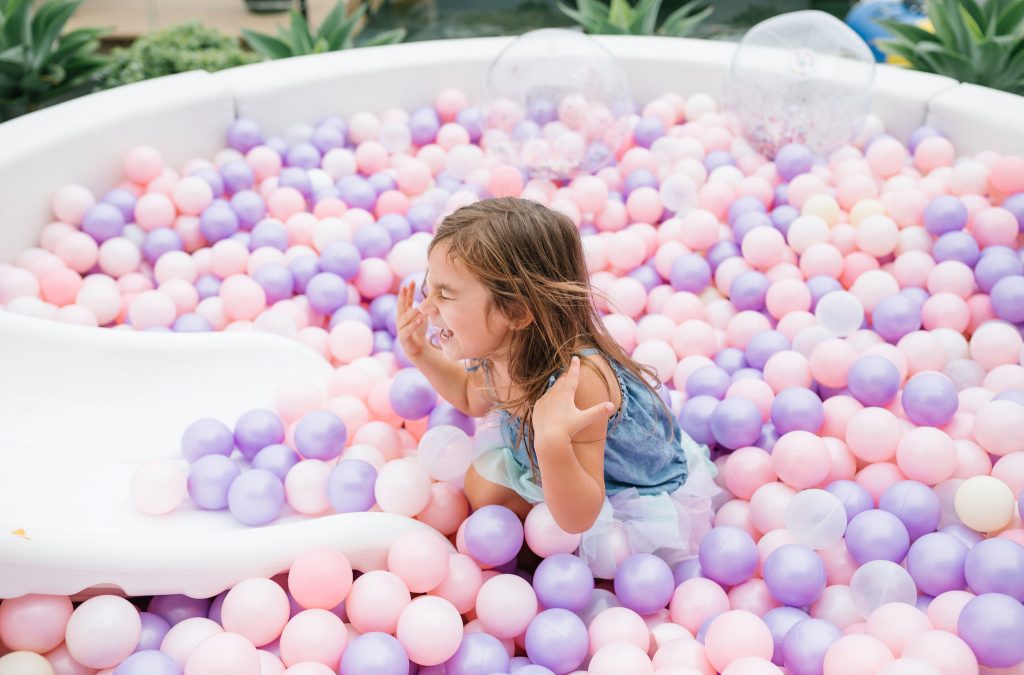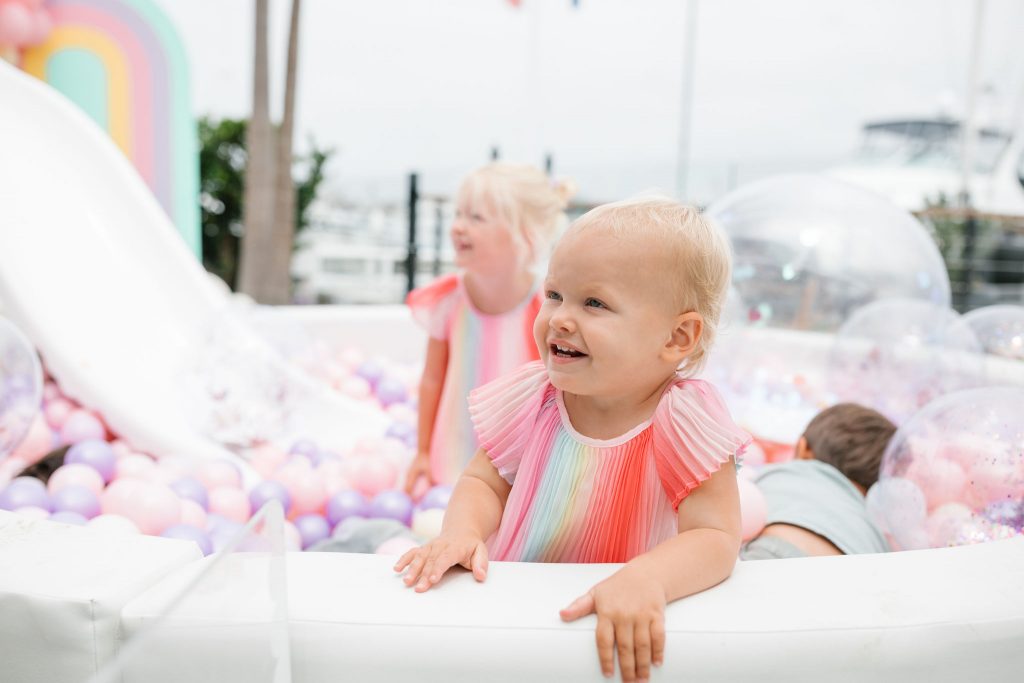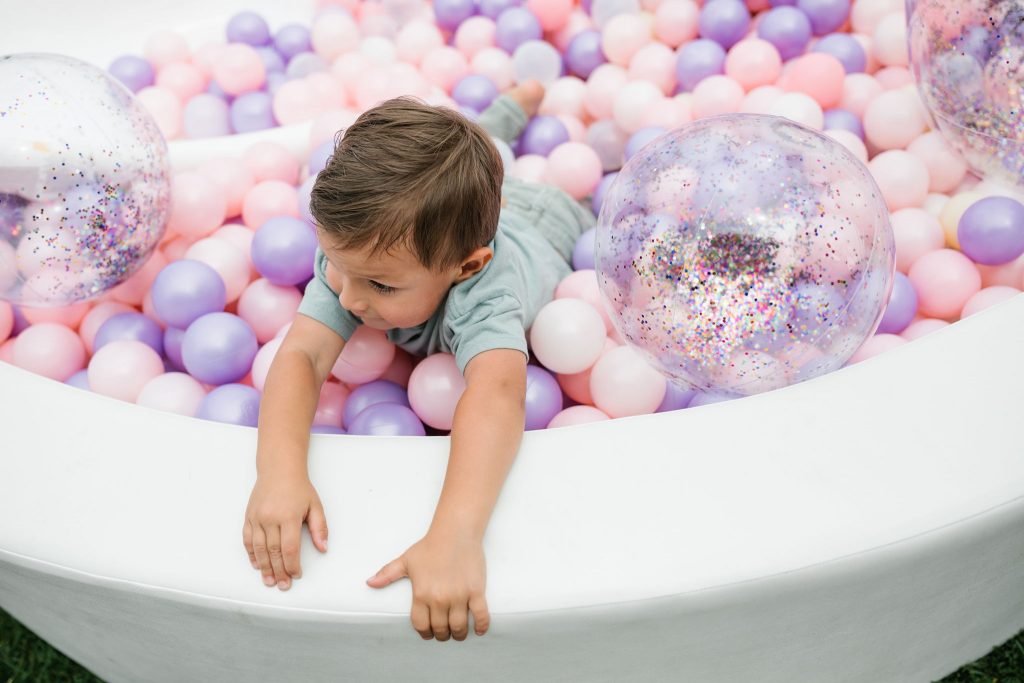 Love this shot!!! Haha!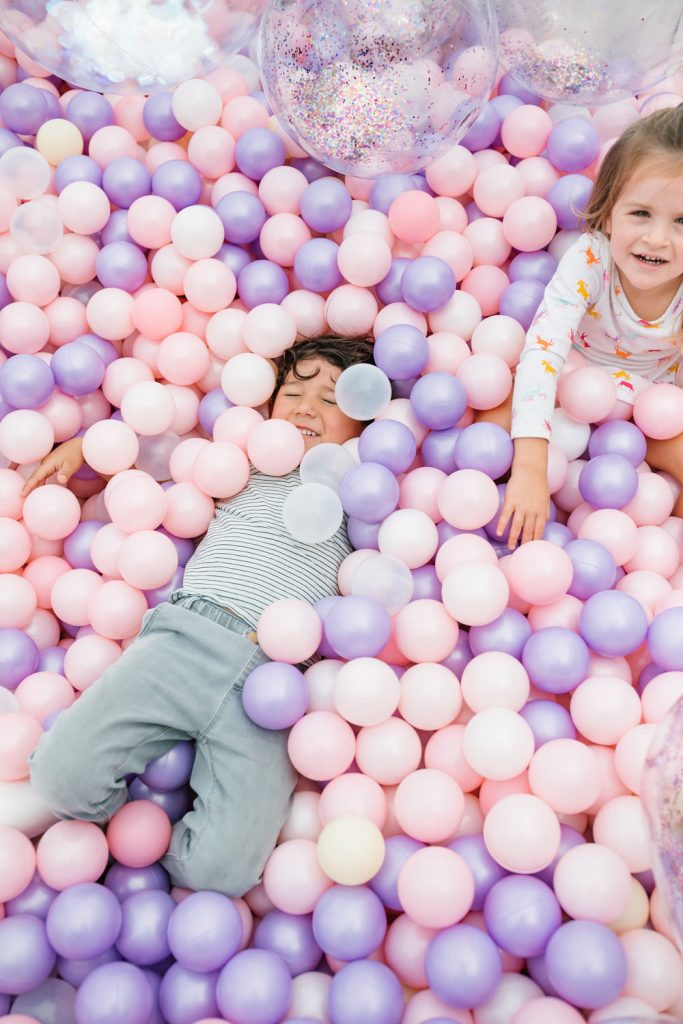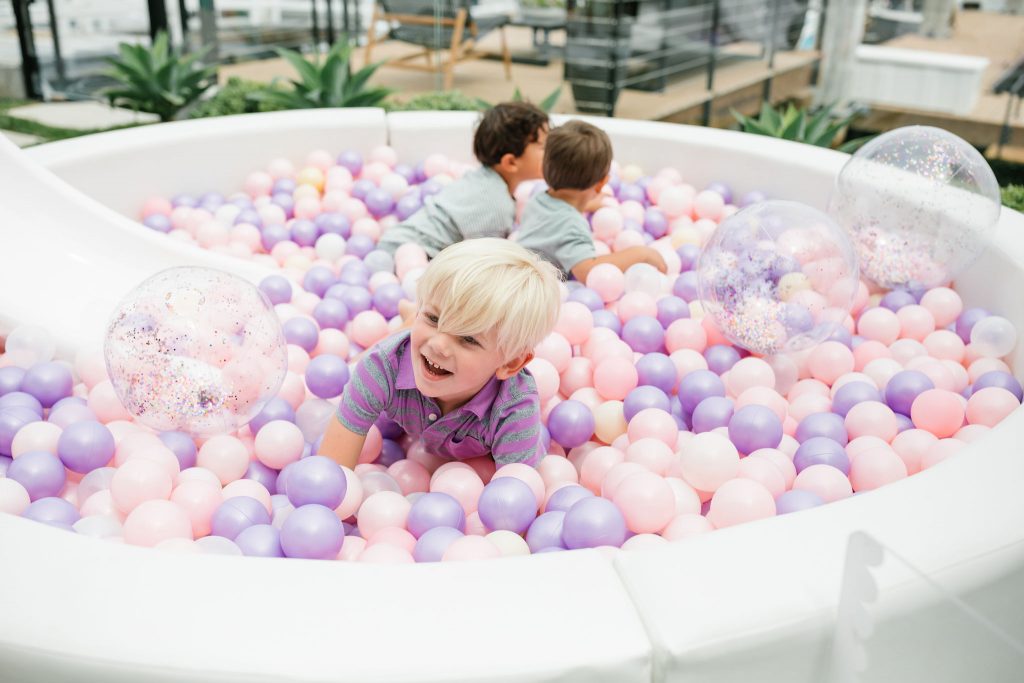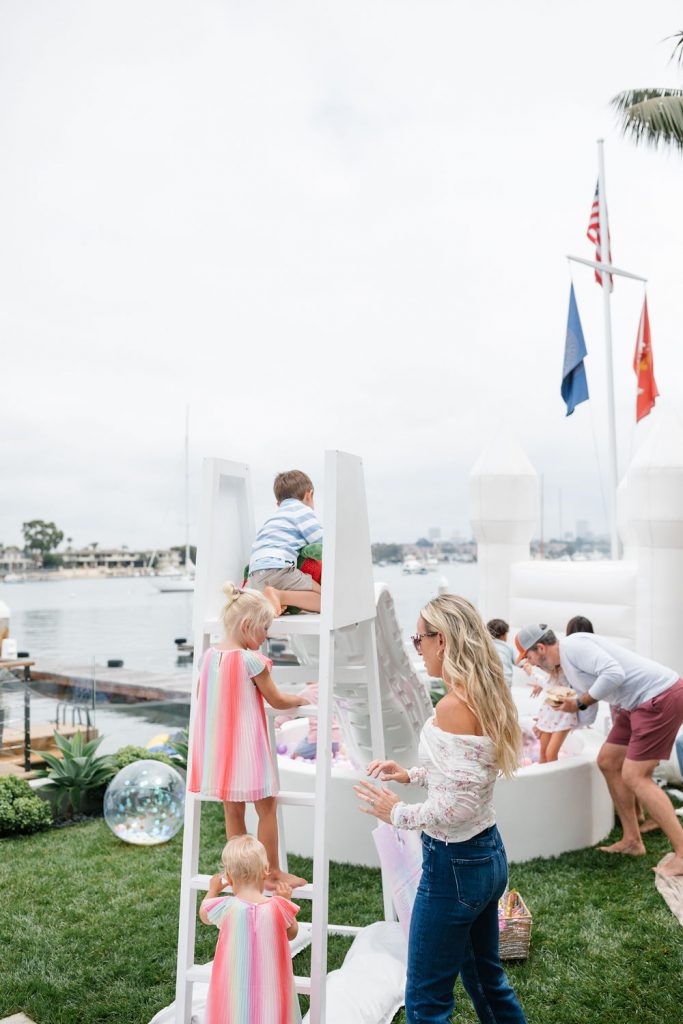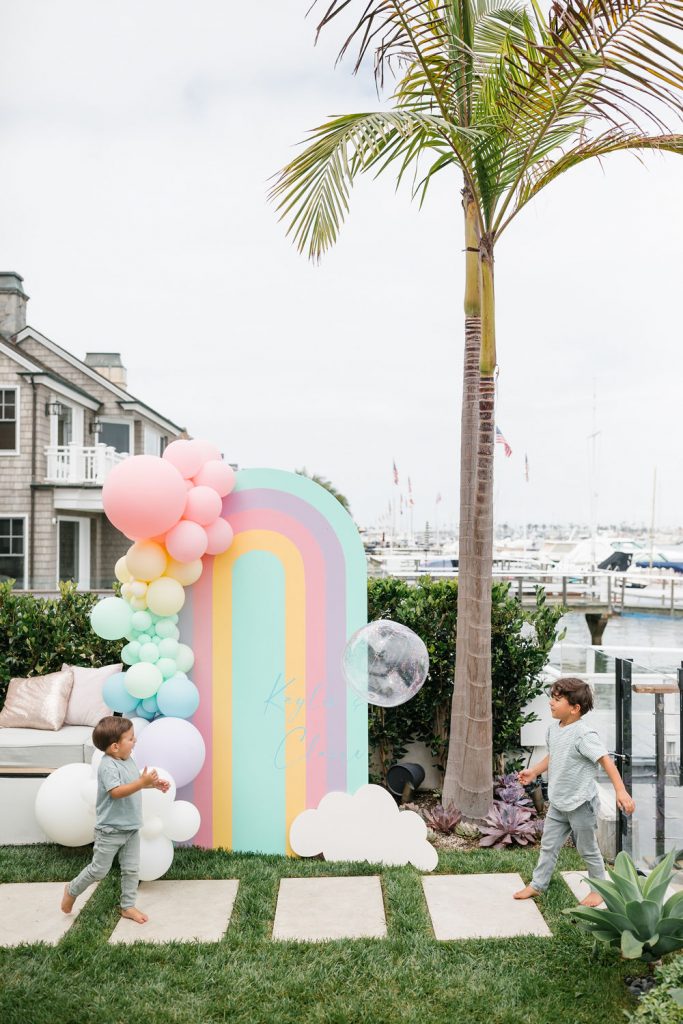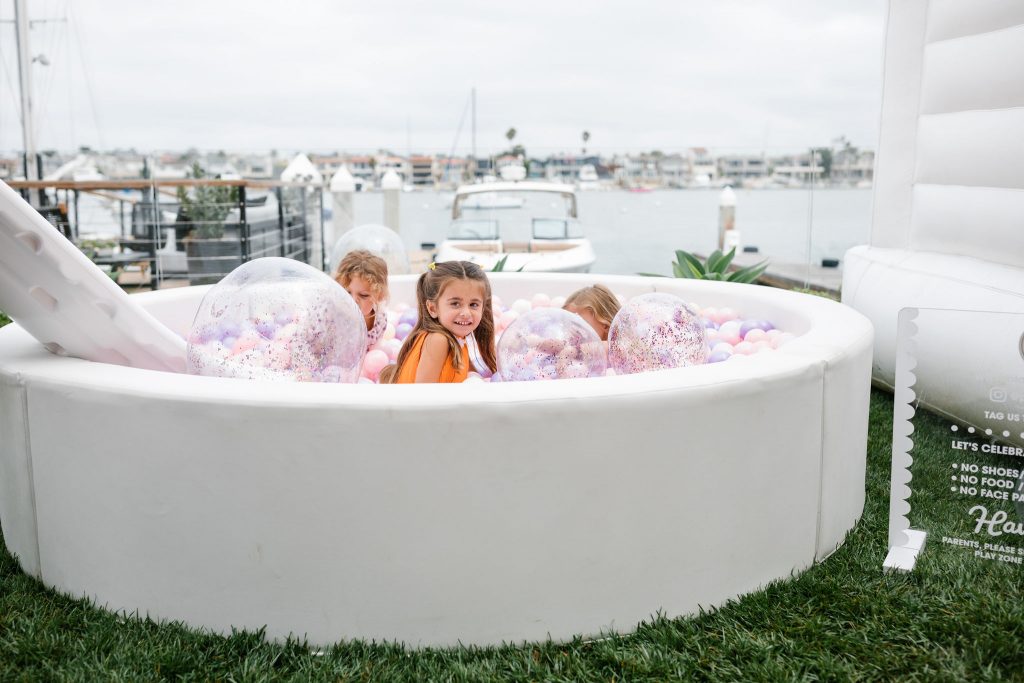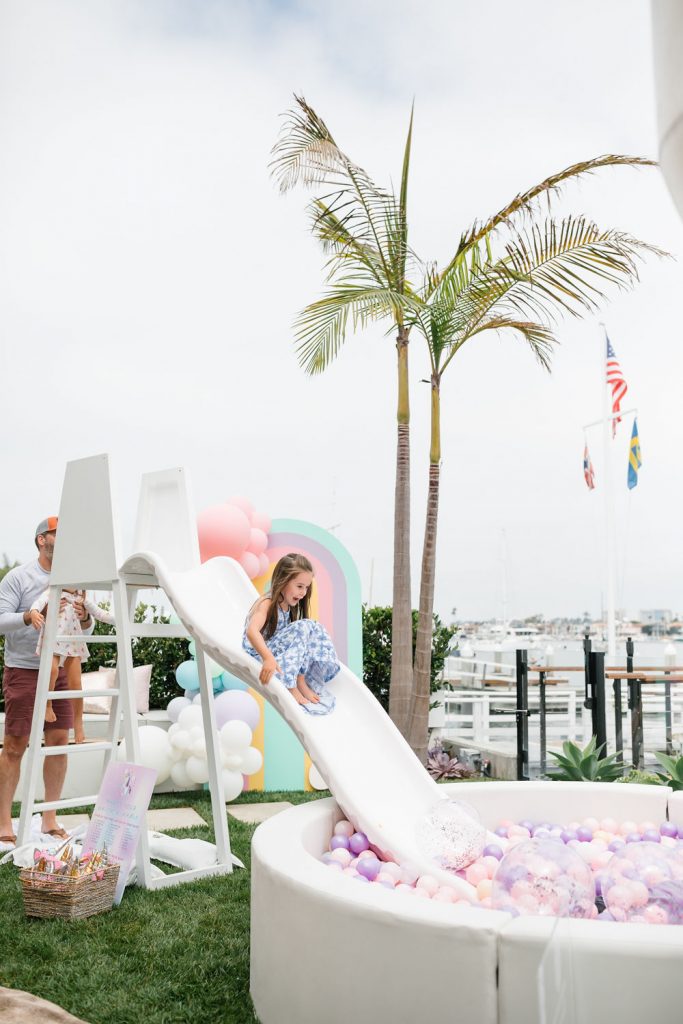 Yummy bites by Taylor Made Catering were available for adults and kids – including rainbow sparkle sandwiches! I mean that's a must at any party. We love how colorful, pretty, and yummy their food is.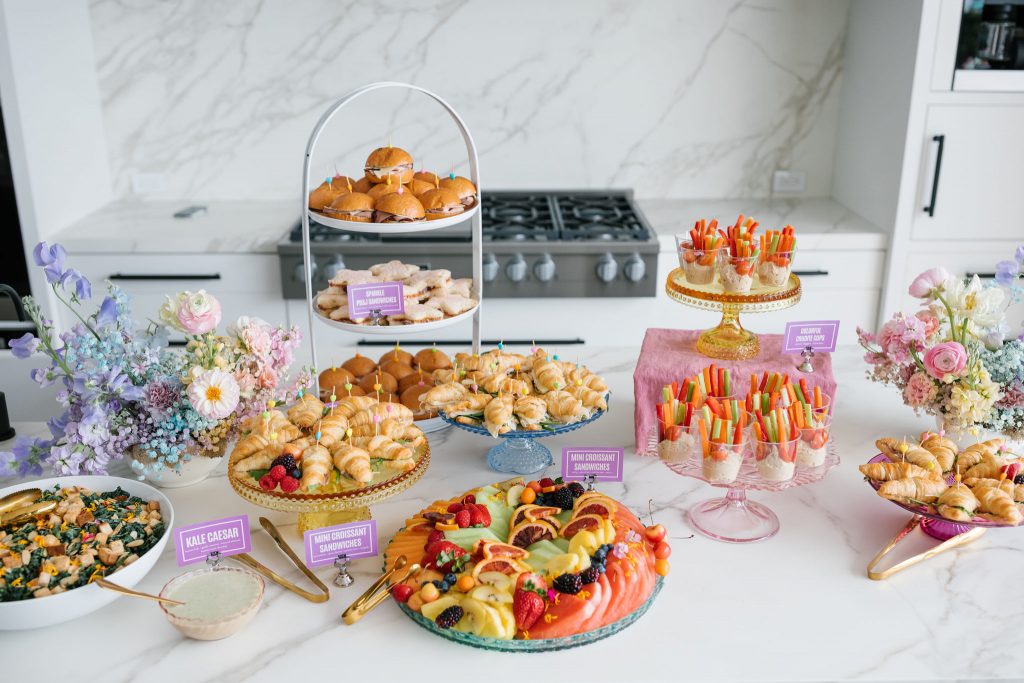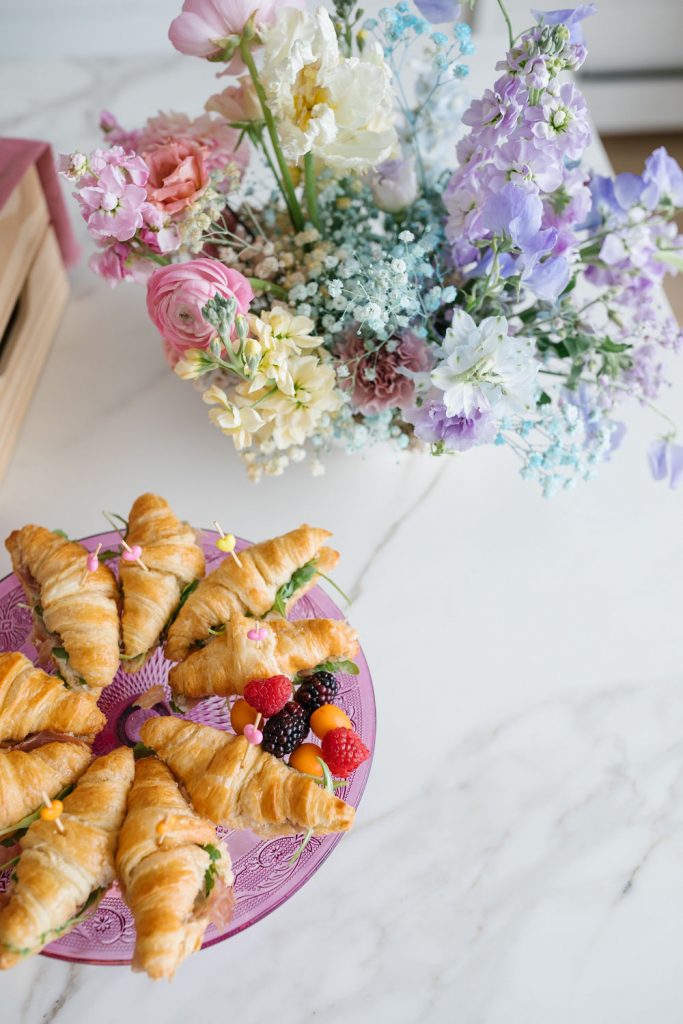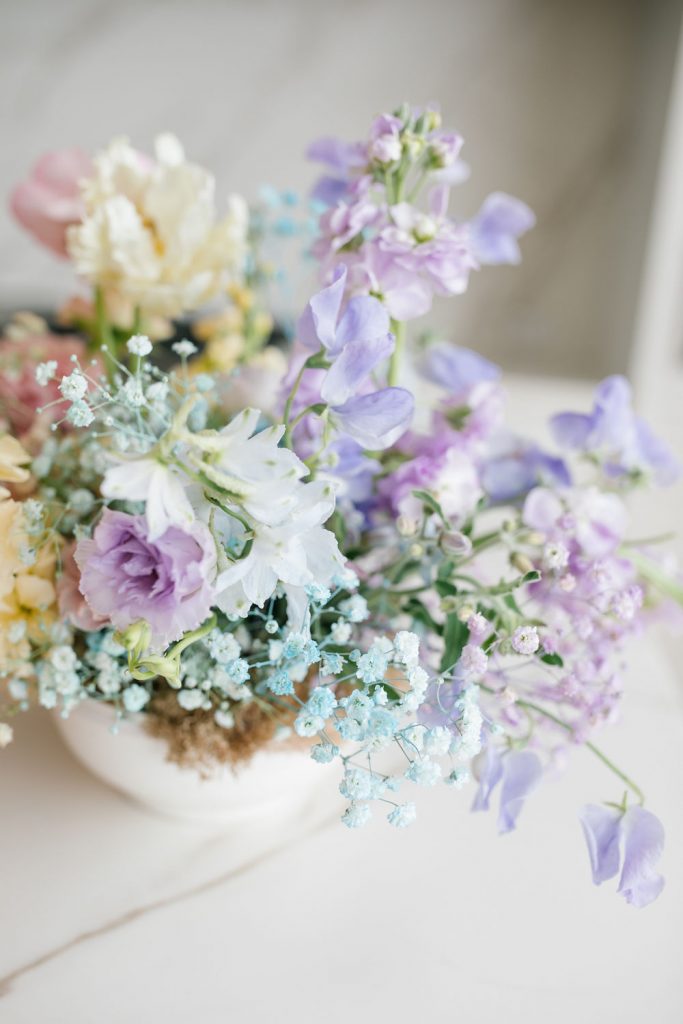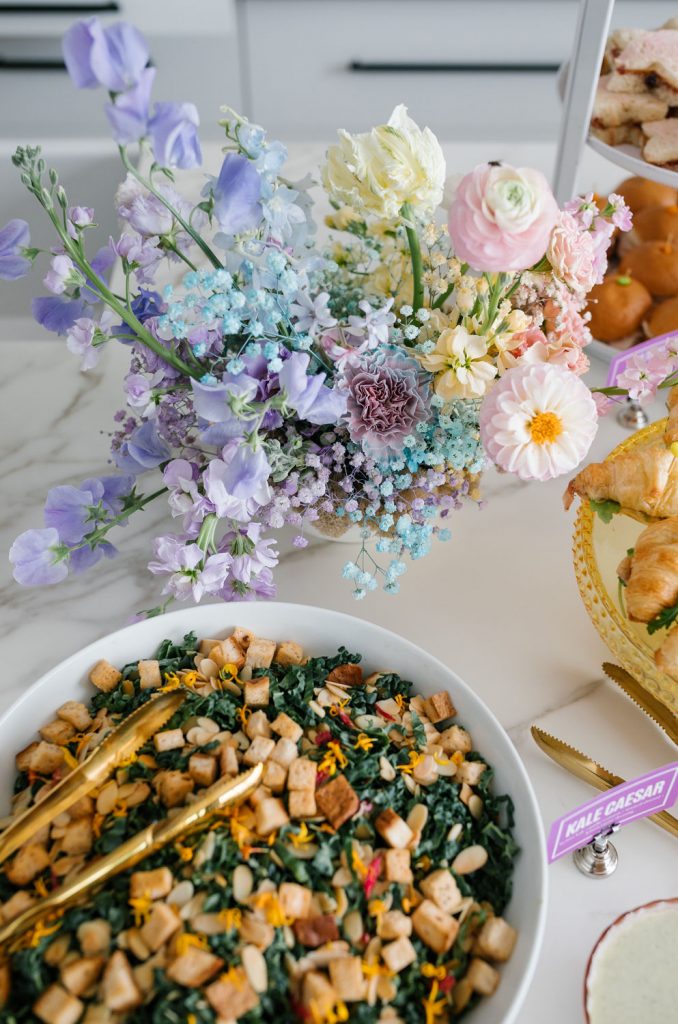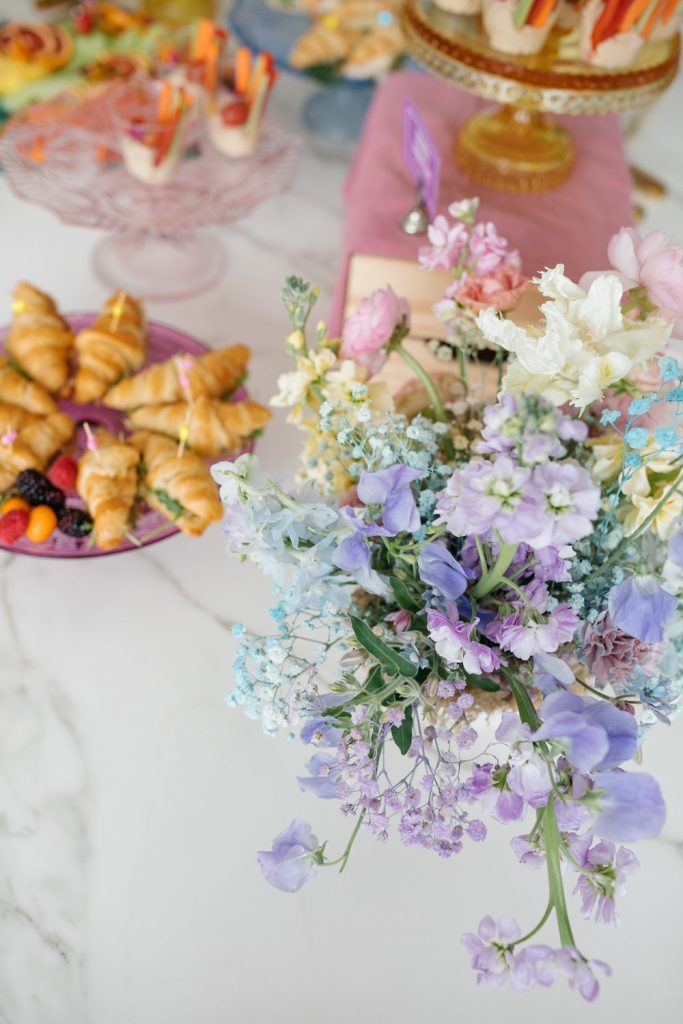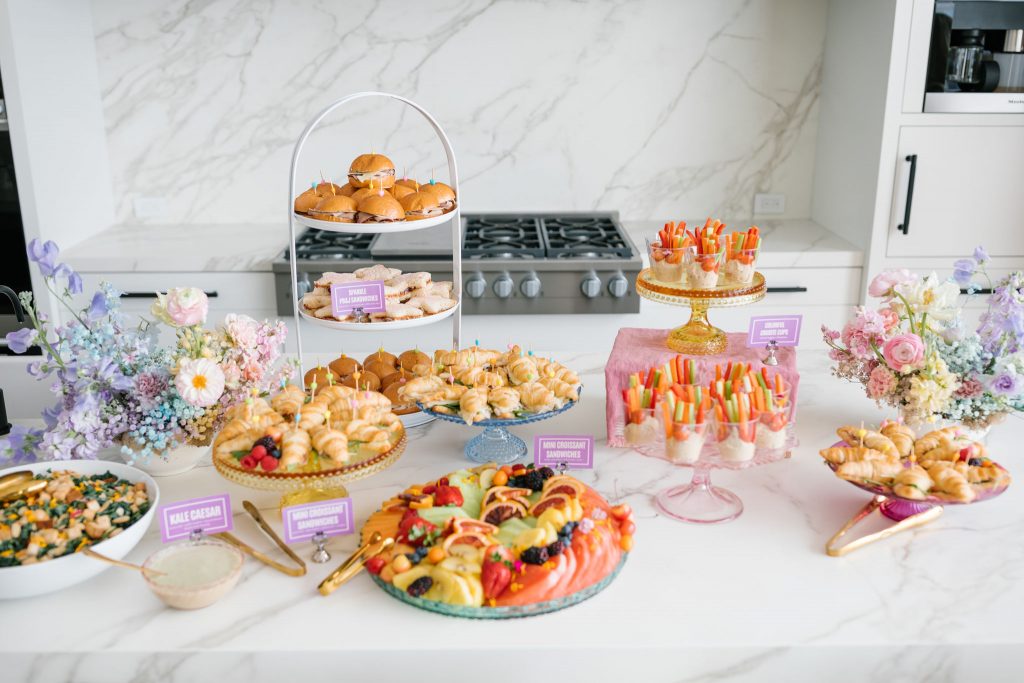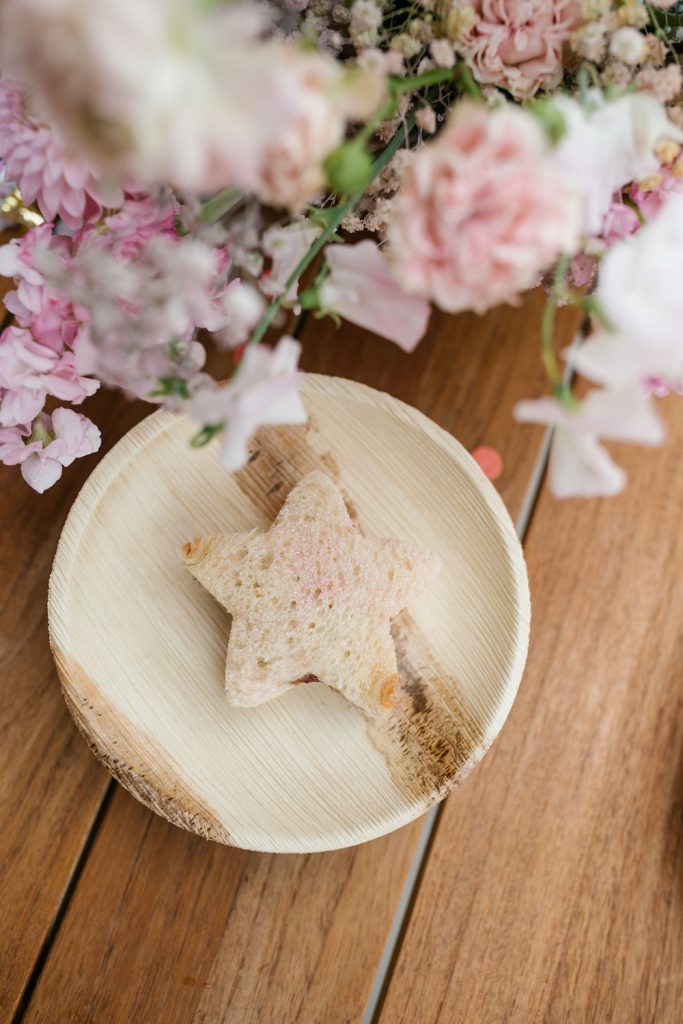 We always love having our friends from The Jolly Sheep at our parties! They brought yummy ice shaved ice for everyone and it was a hit!!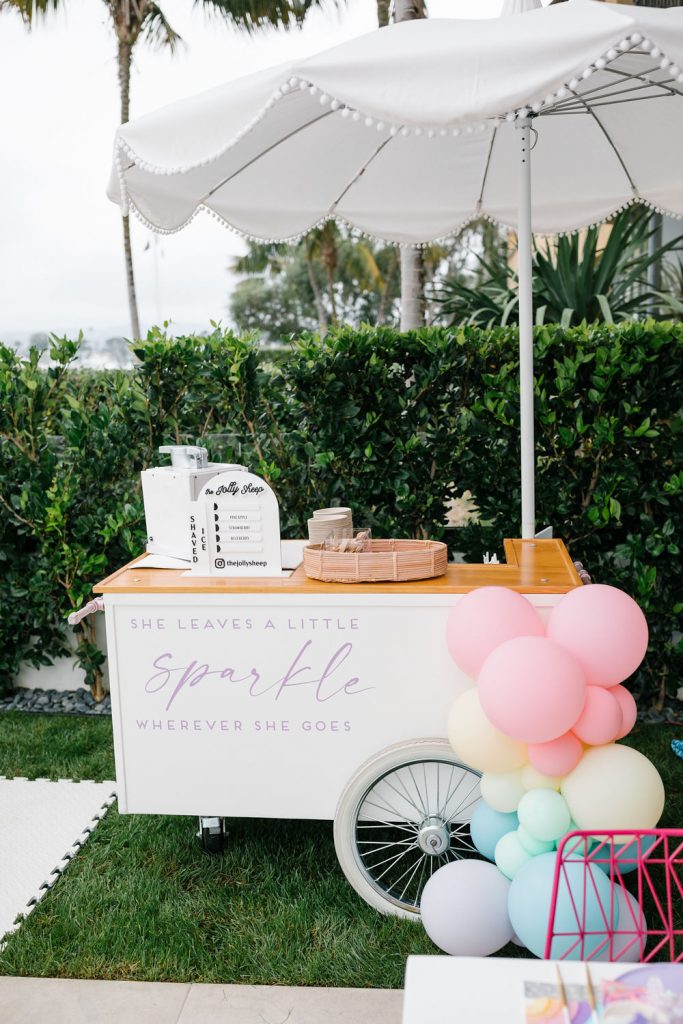 The desserts didn't stop there!! Sugar Crush Sweets brought the most incredible spread of deliciousness and cuteness!! The most beautiful cakes, sugar cookies, and unicorn horn pretzel sticks! All in our pretty pastel color scheme, you will die over them all!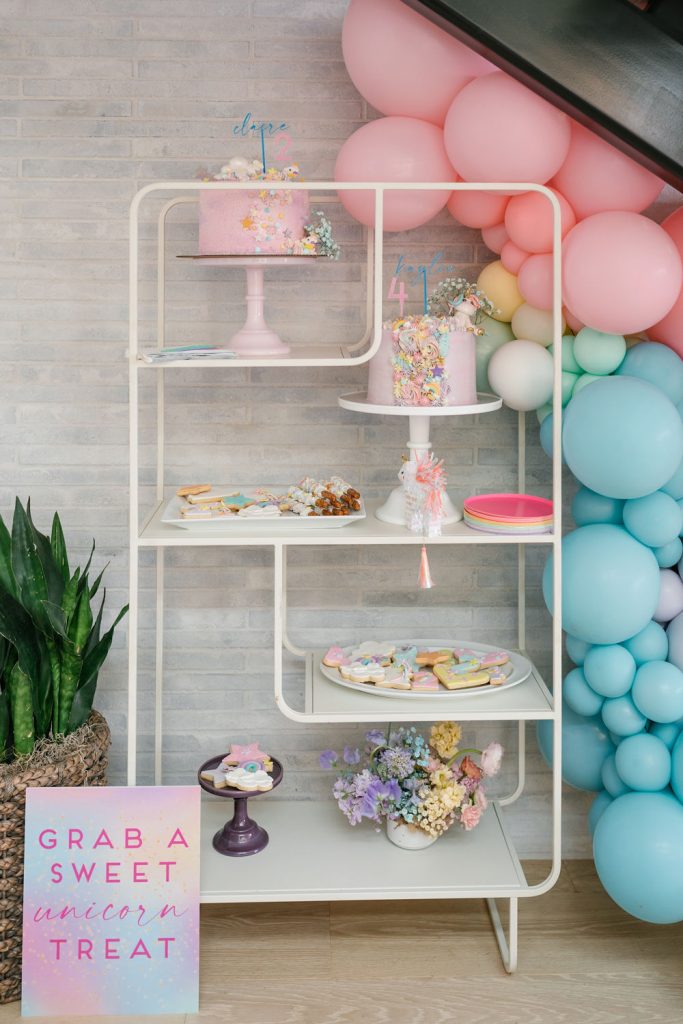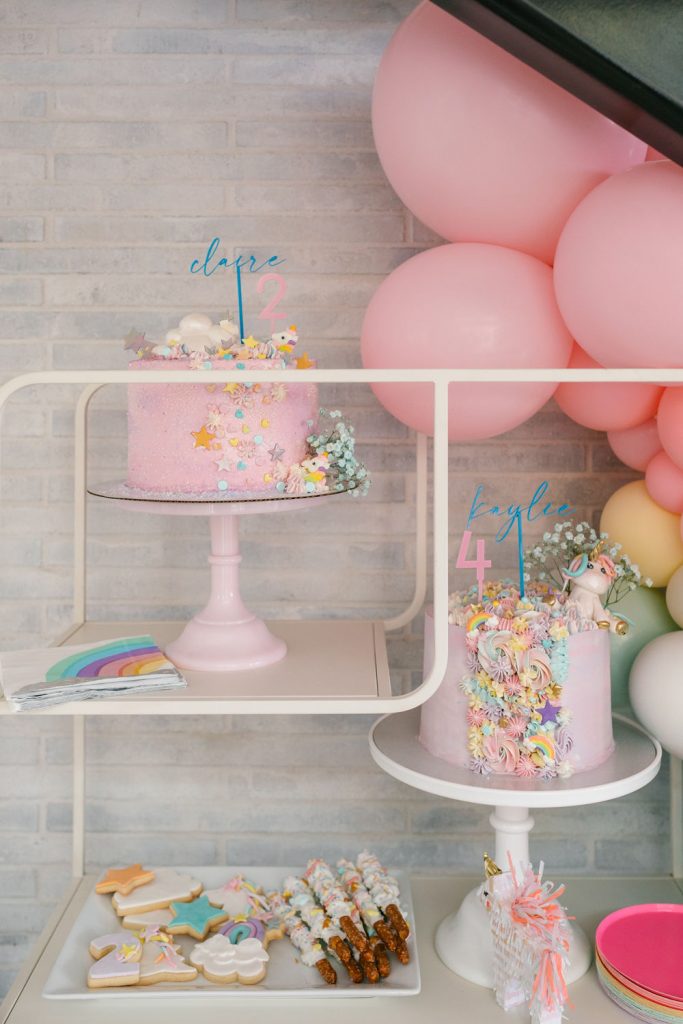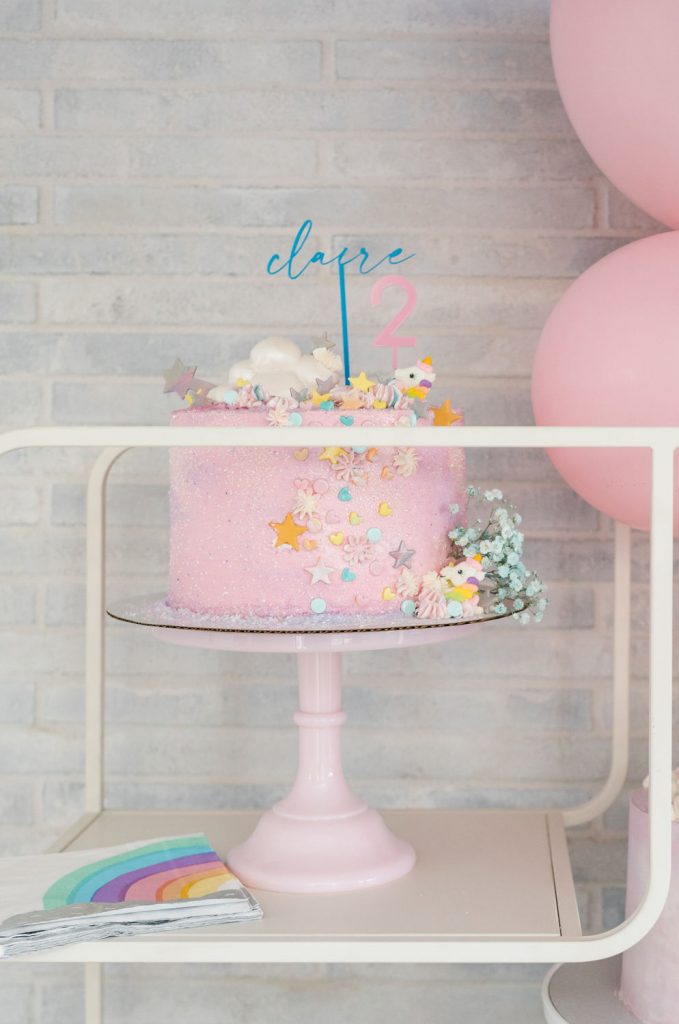 I love the cake toppers by Poppy Jack Shop as well! Each sister got their own cake, of course!!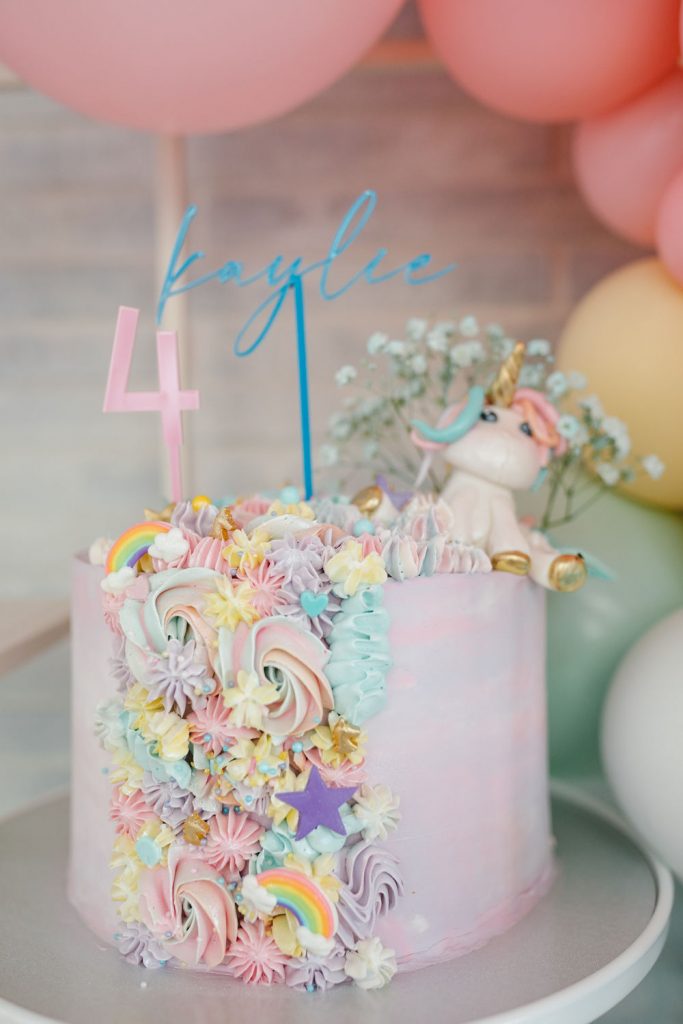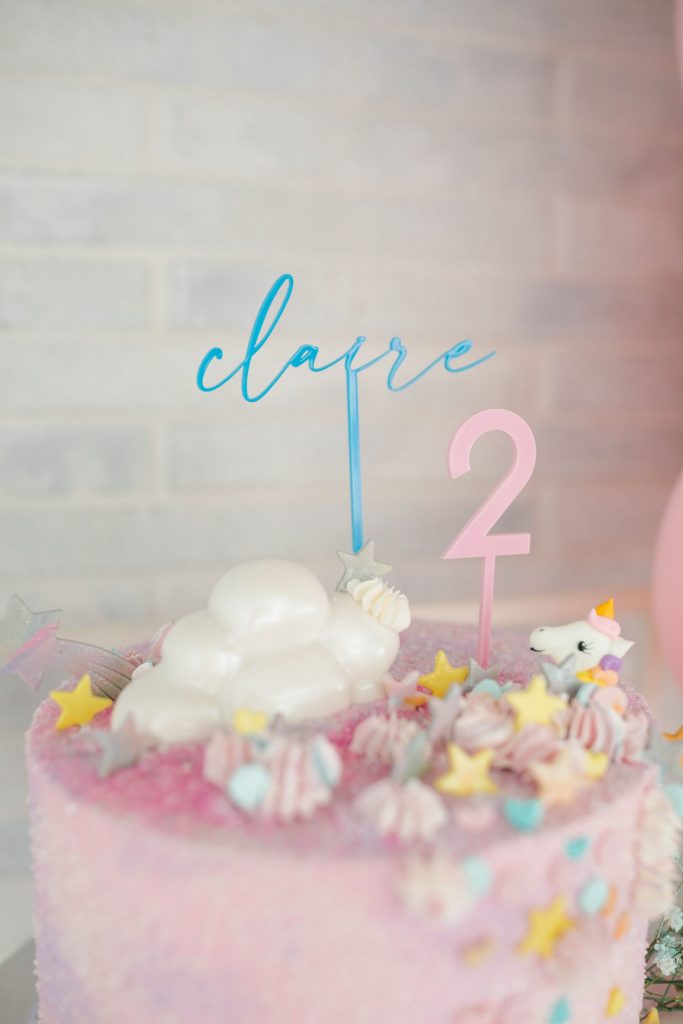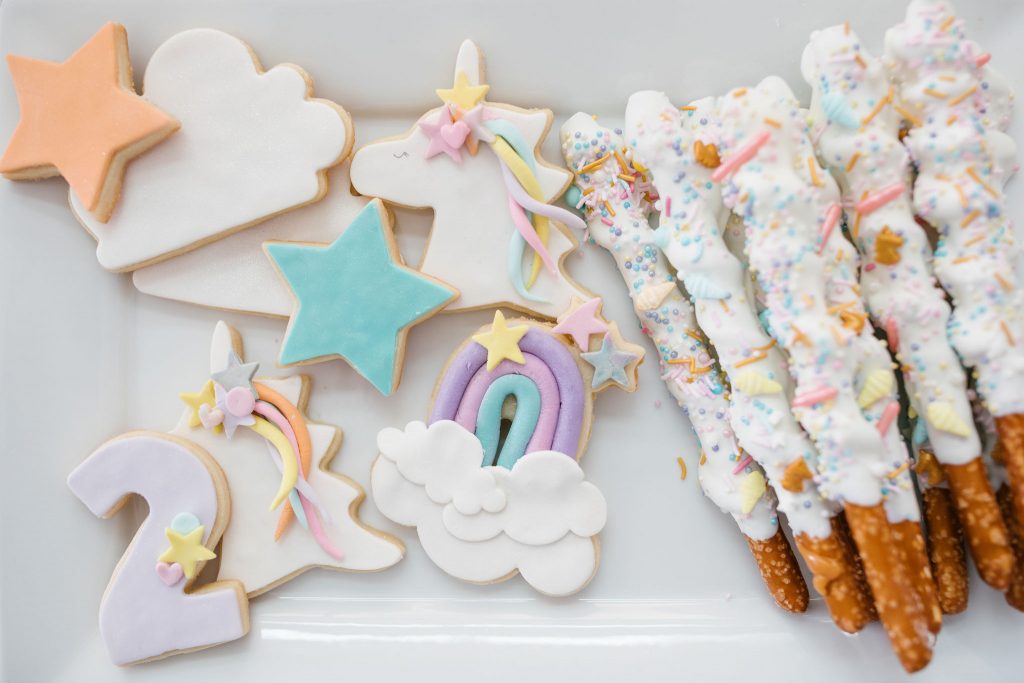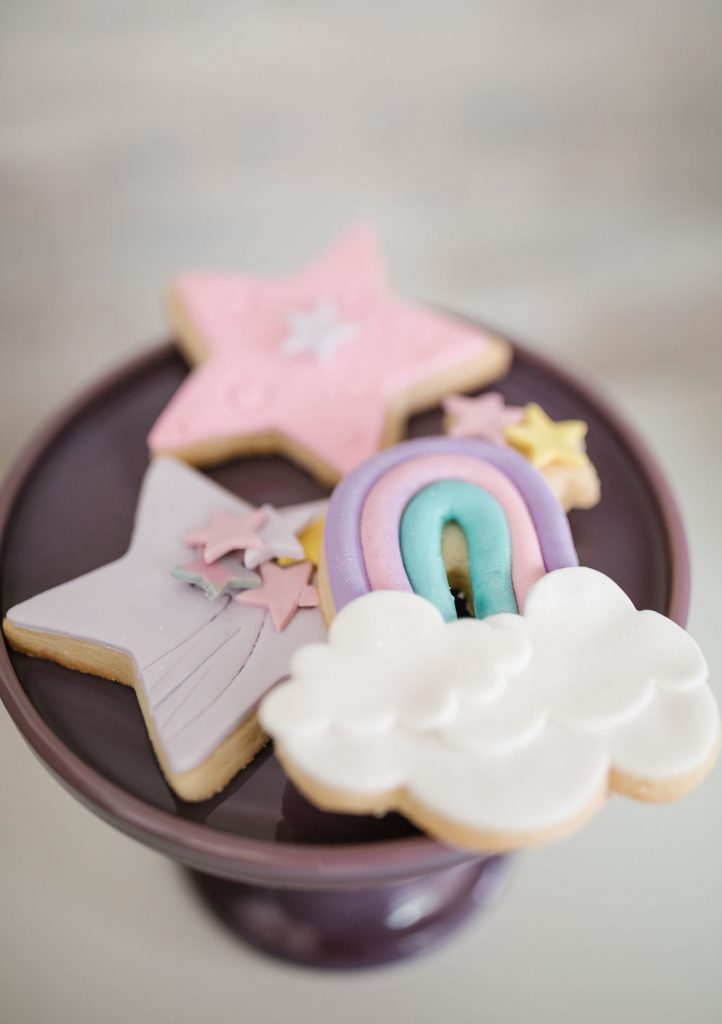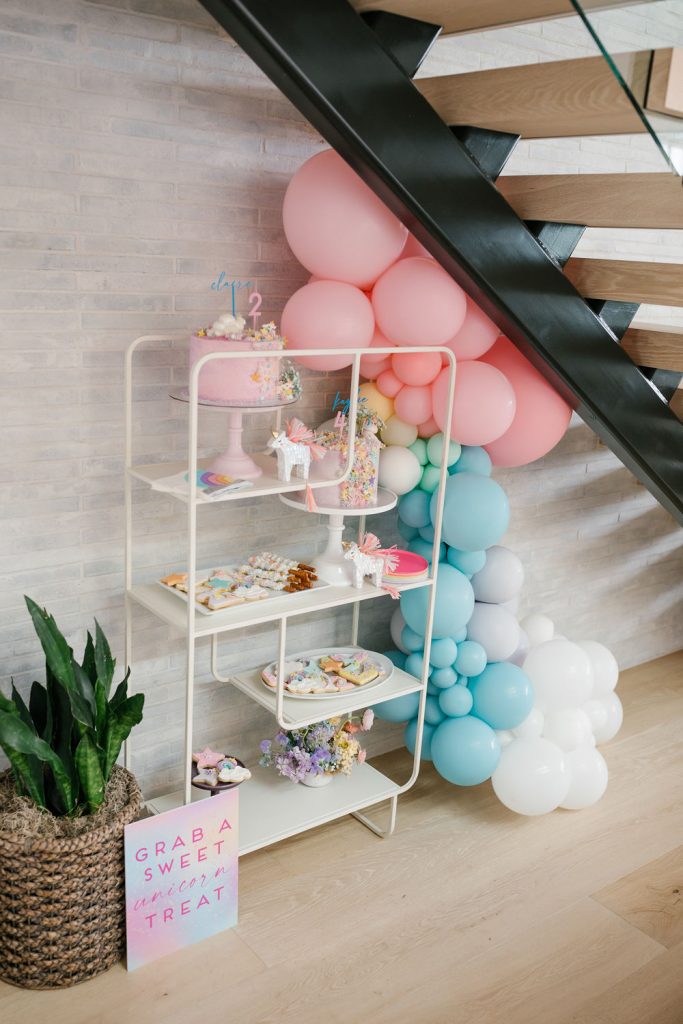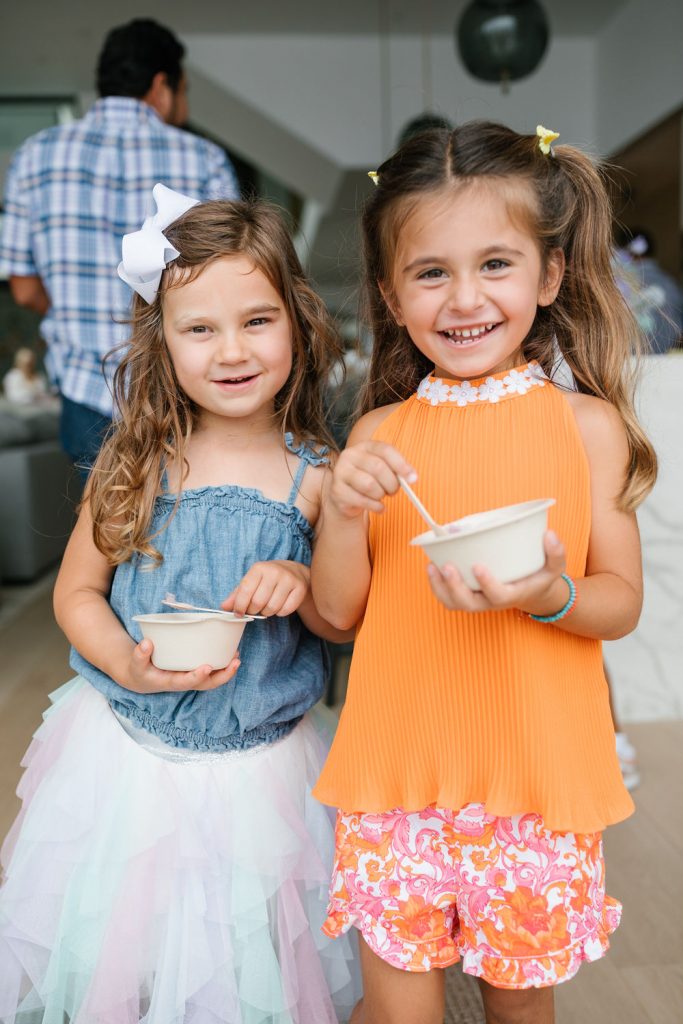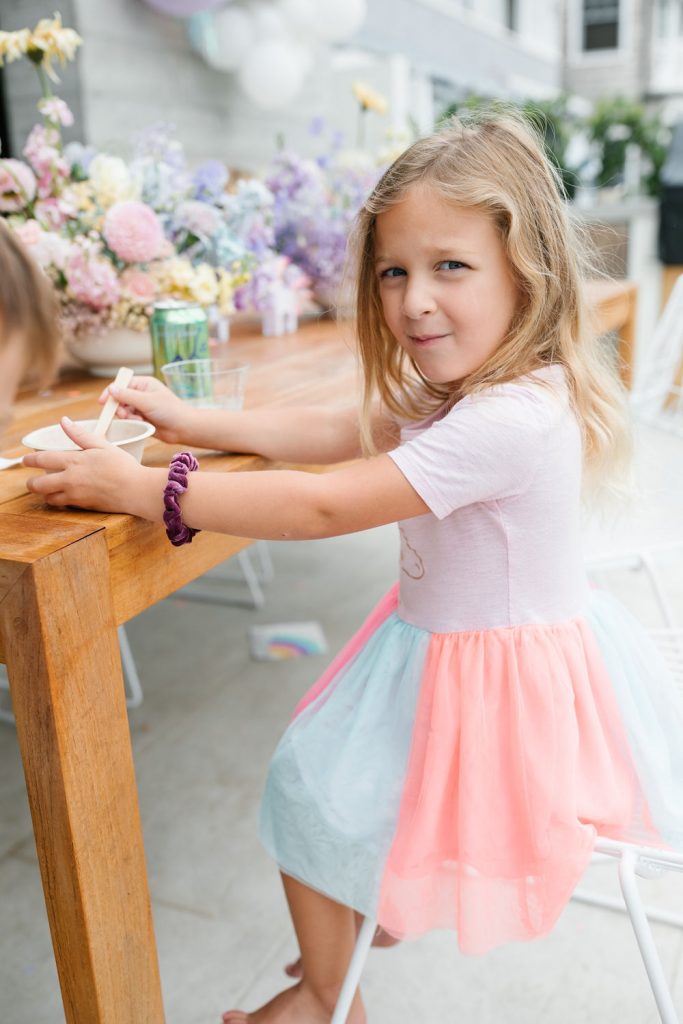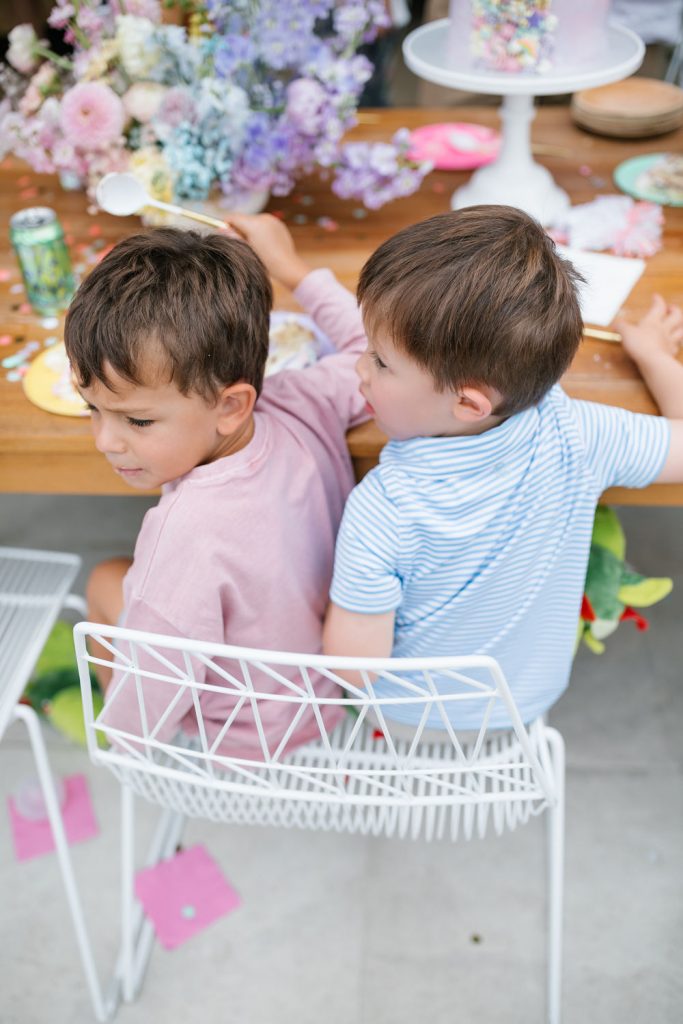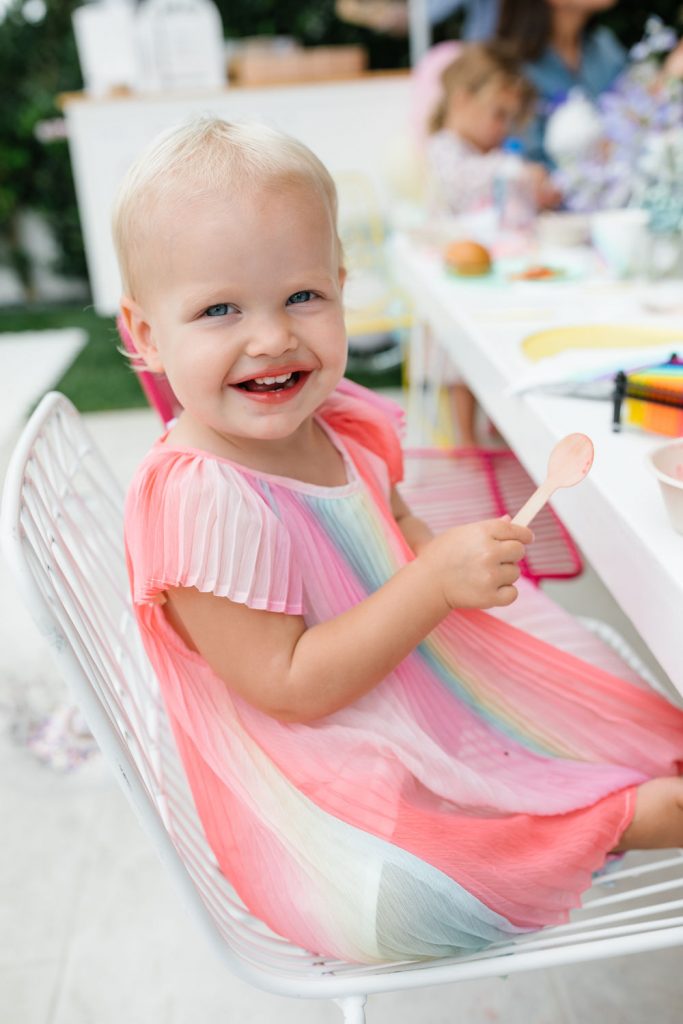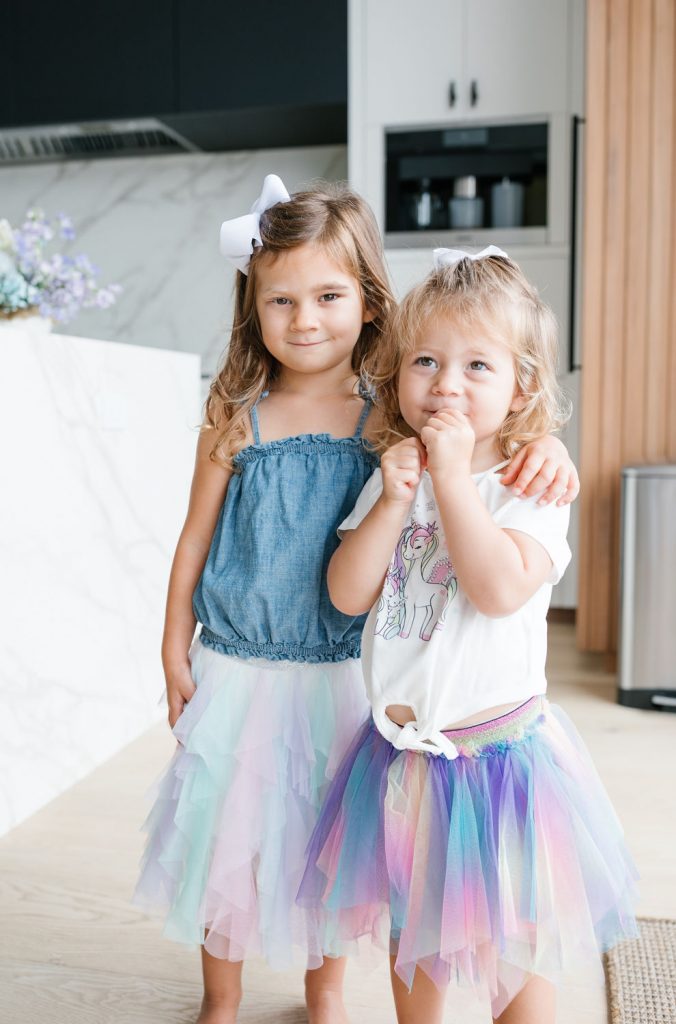 There's their beautiful mama, Stephanie! We love working with her, she's a dream!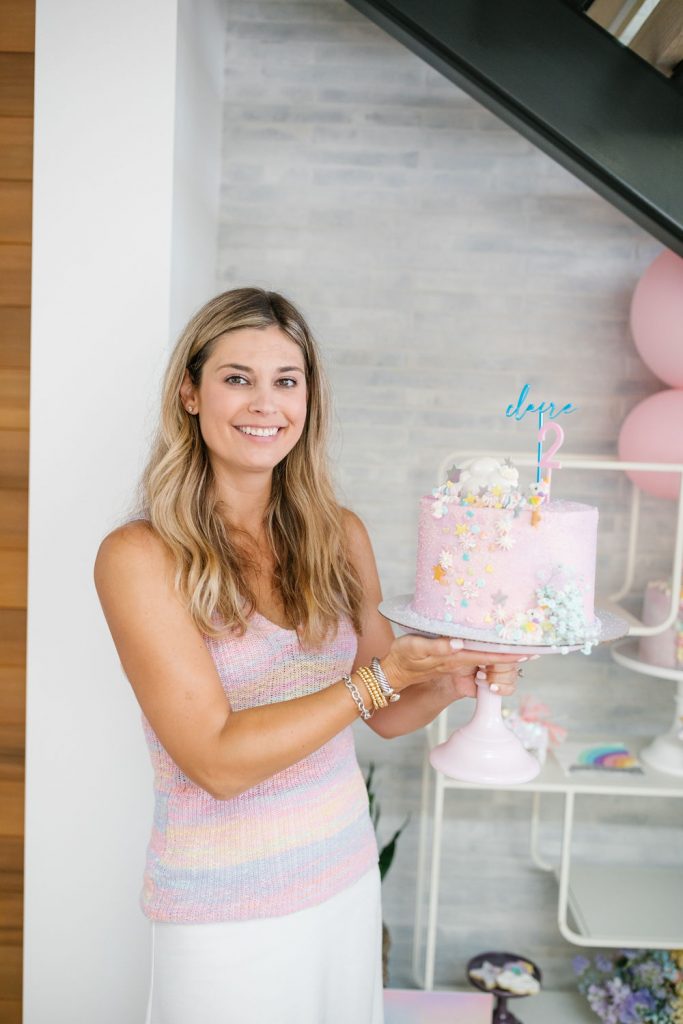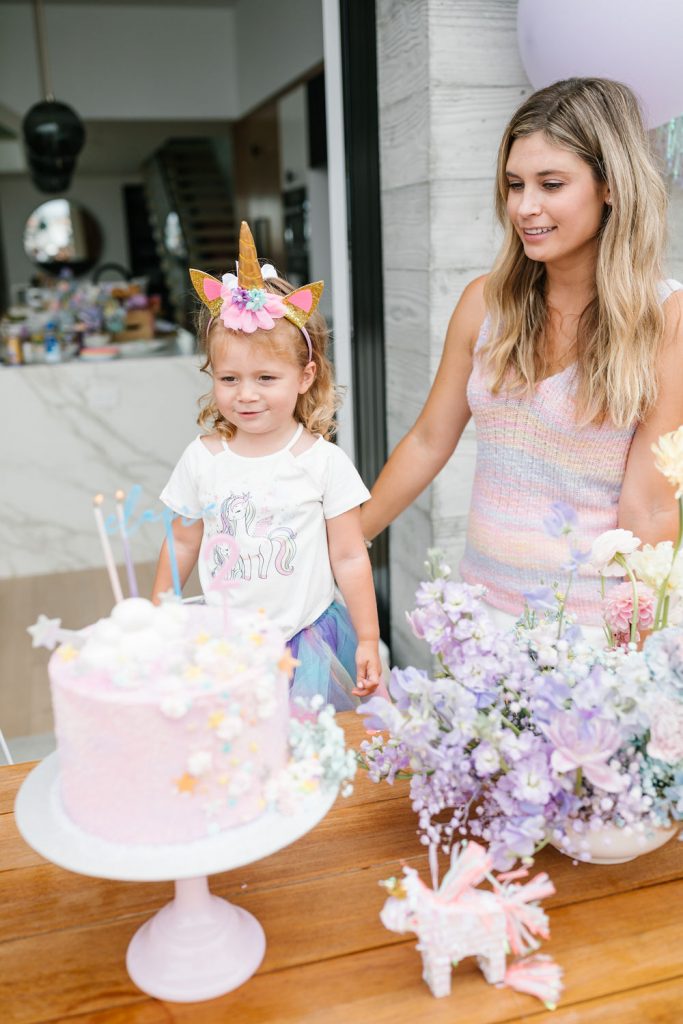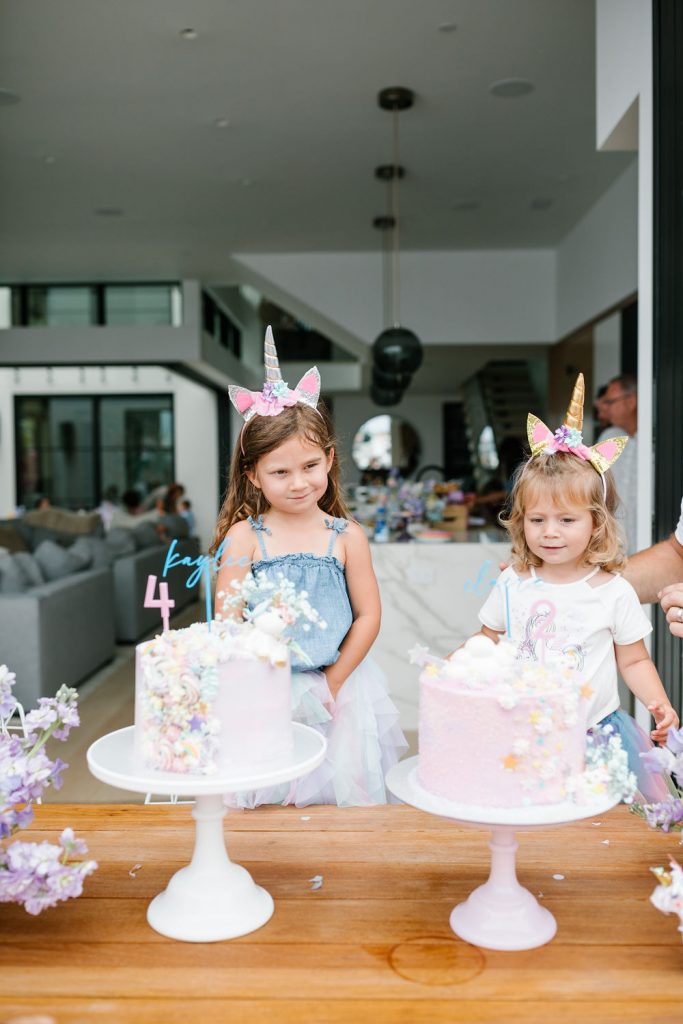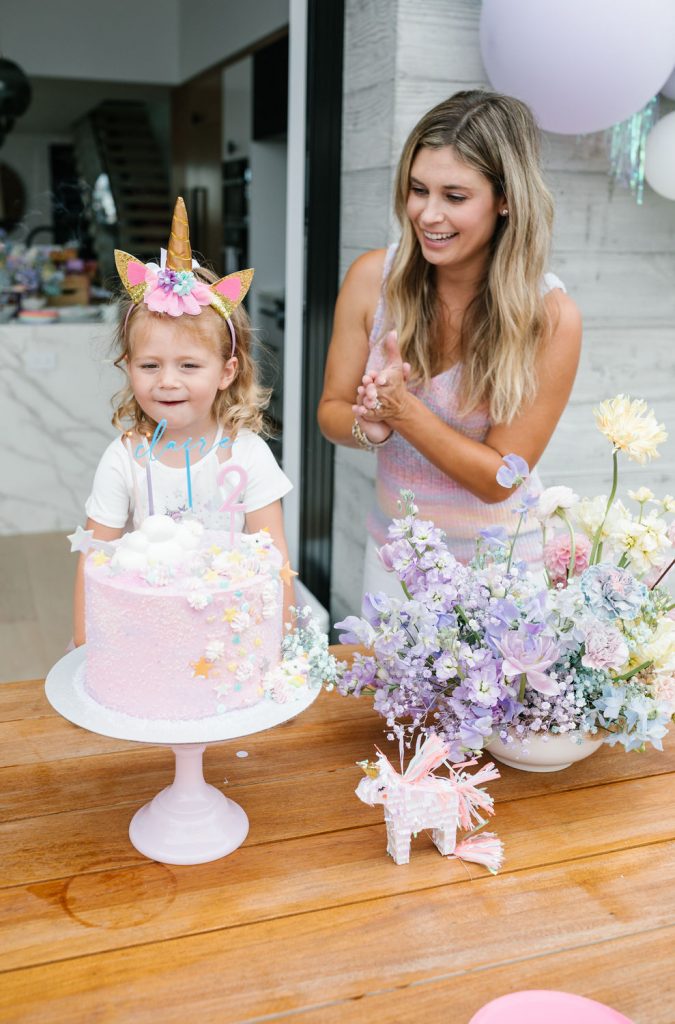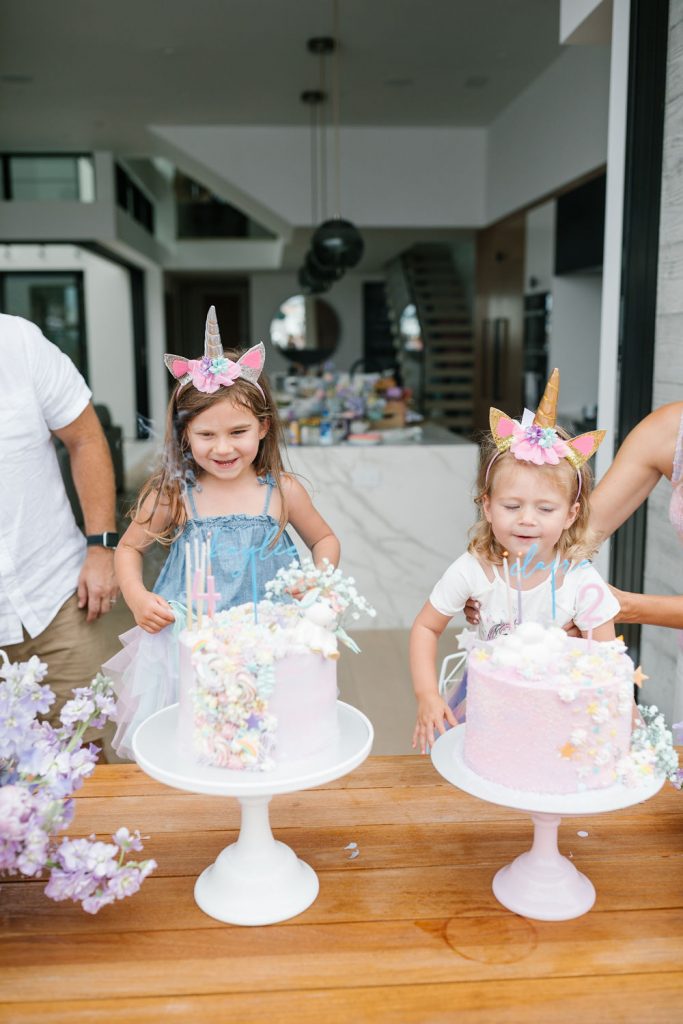 Such a magical party for such a great family!!!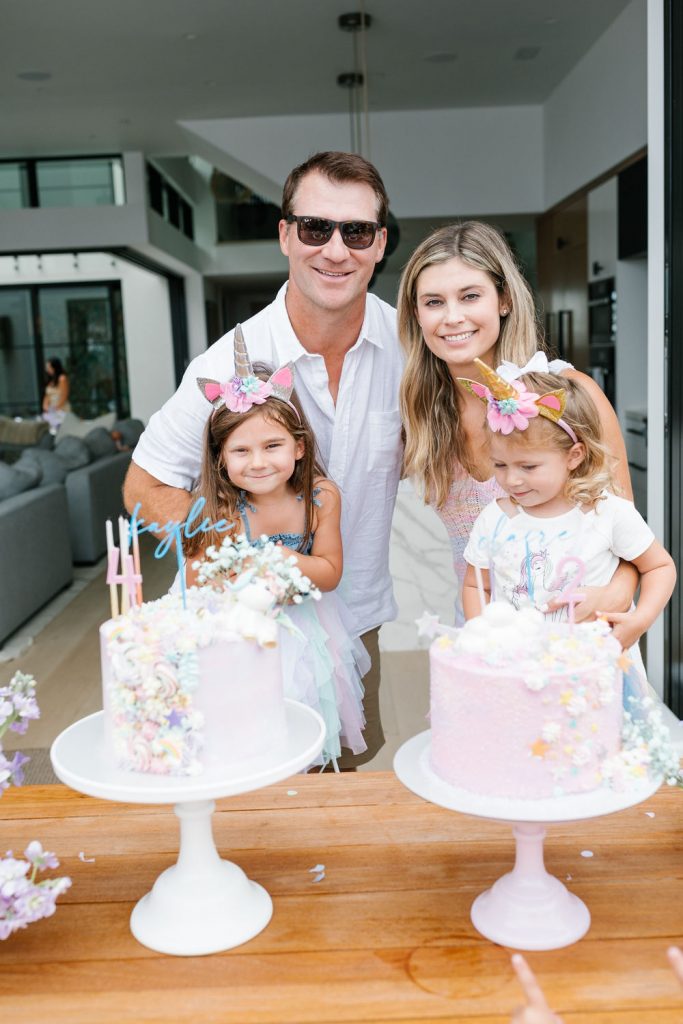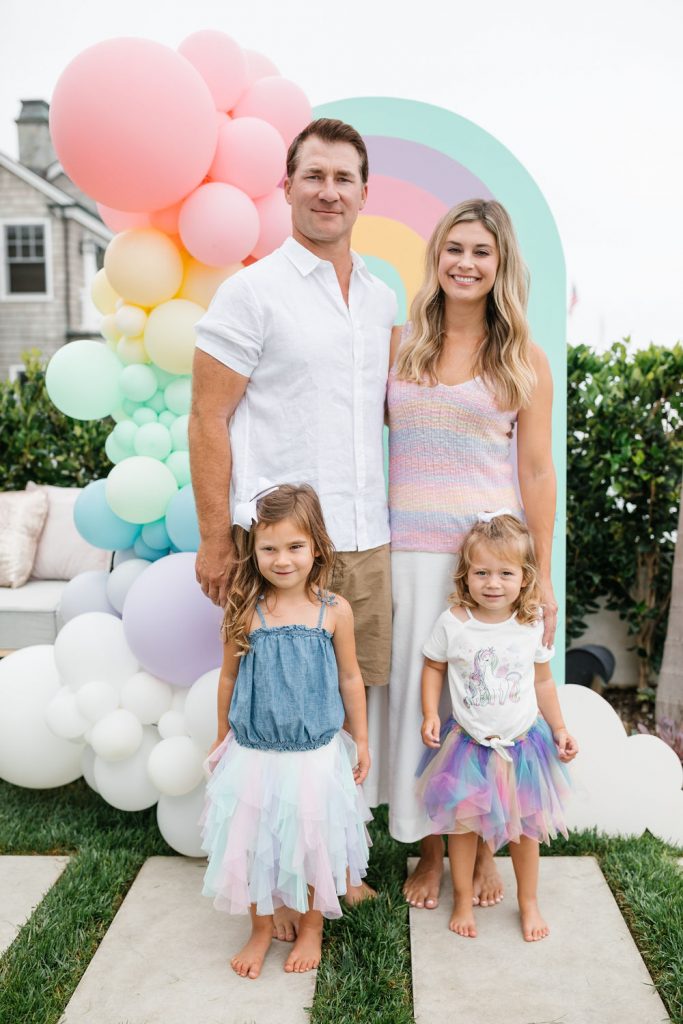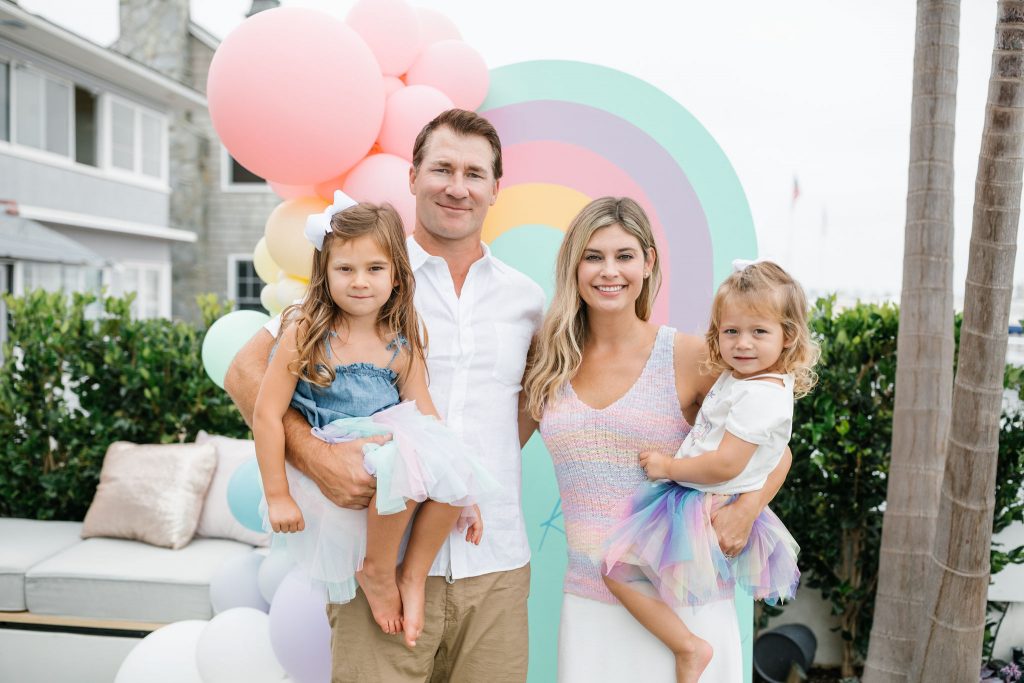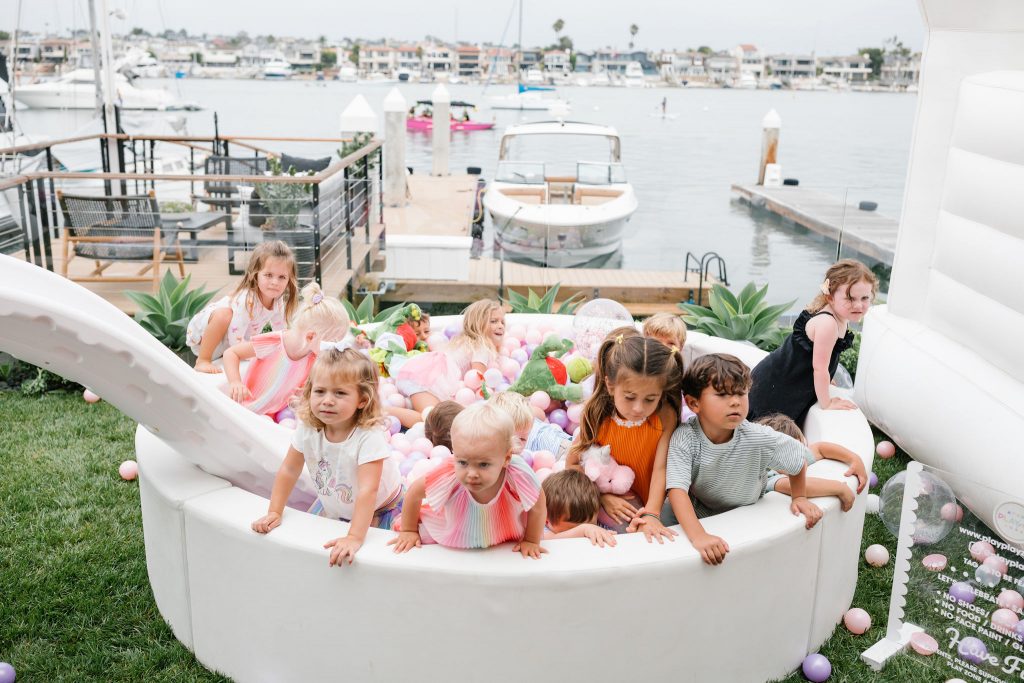 And a whole lot of fun, haha!!! Thanks for having us and happy birthday Kaylie & Claire!
xx
Jacquelyn