Back in September, we got to be a part of sweet Acelynn's 8th birthday party! She is the niece of our friend Marnie, owner of Sweet Salvage Rentals, so of course, we wanted to make it extra special! Acelynn loves art and ice cream so we had our theme set! A painting party to get creative and then ice cream to treat yourself after. Sounds pretty perfect, don't you think?! Let's take a look at this adorable party!
Photos by the talented Lorin Kelly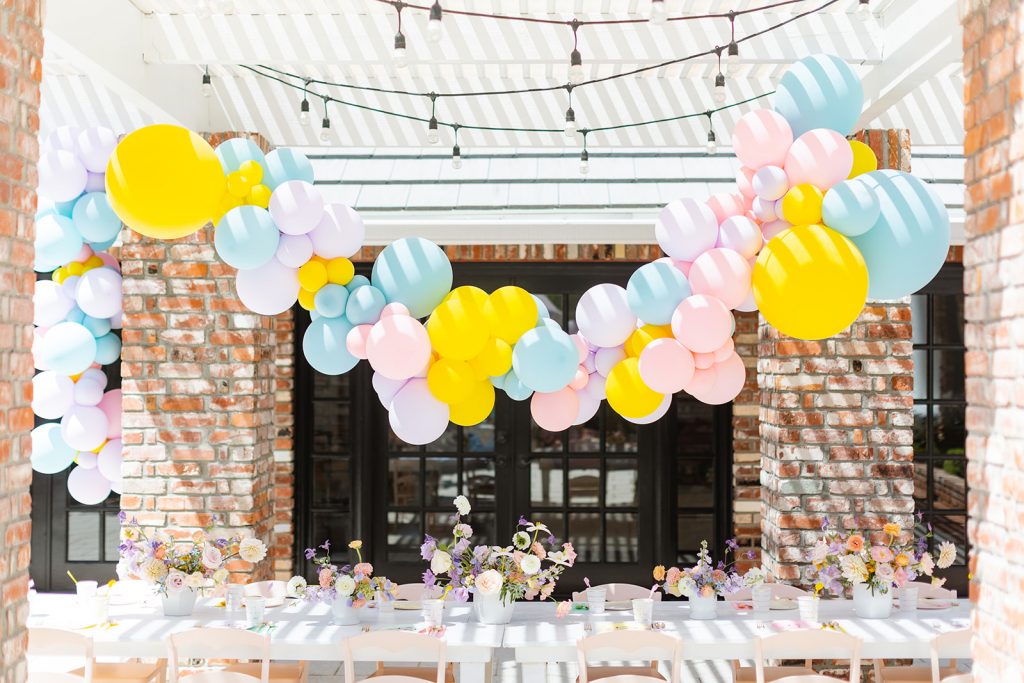 The invite was sent out to friends to come and join for a fun art party! What kid wouldn't want to attend a party where they get to paint their hearts out AND eat ice cream, I'm jealous!!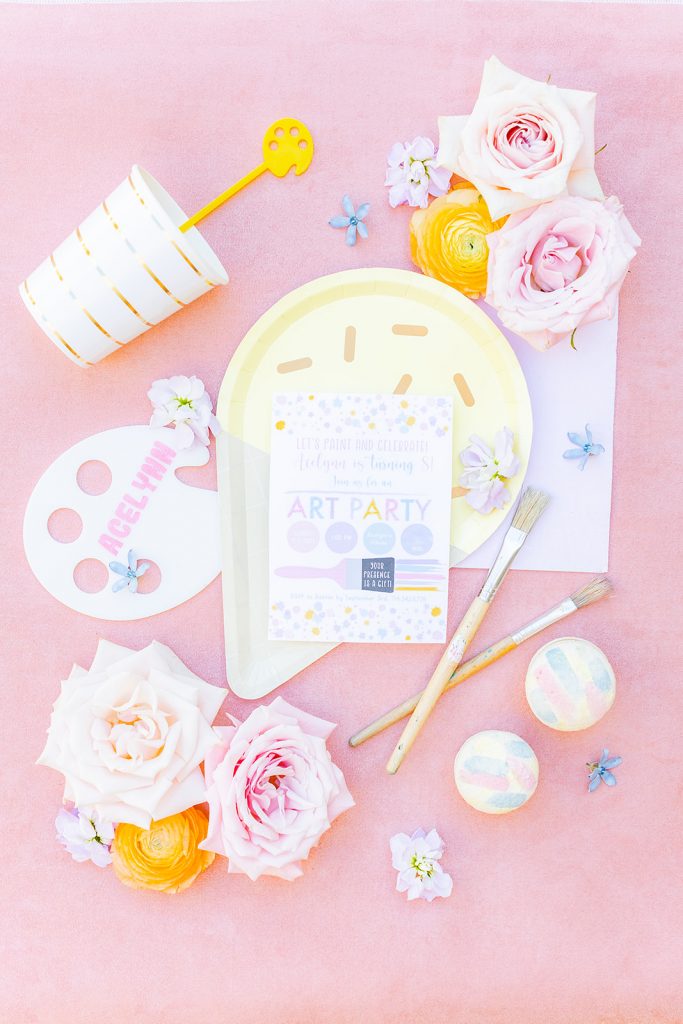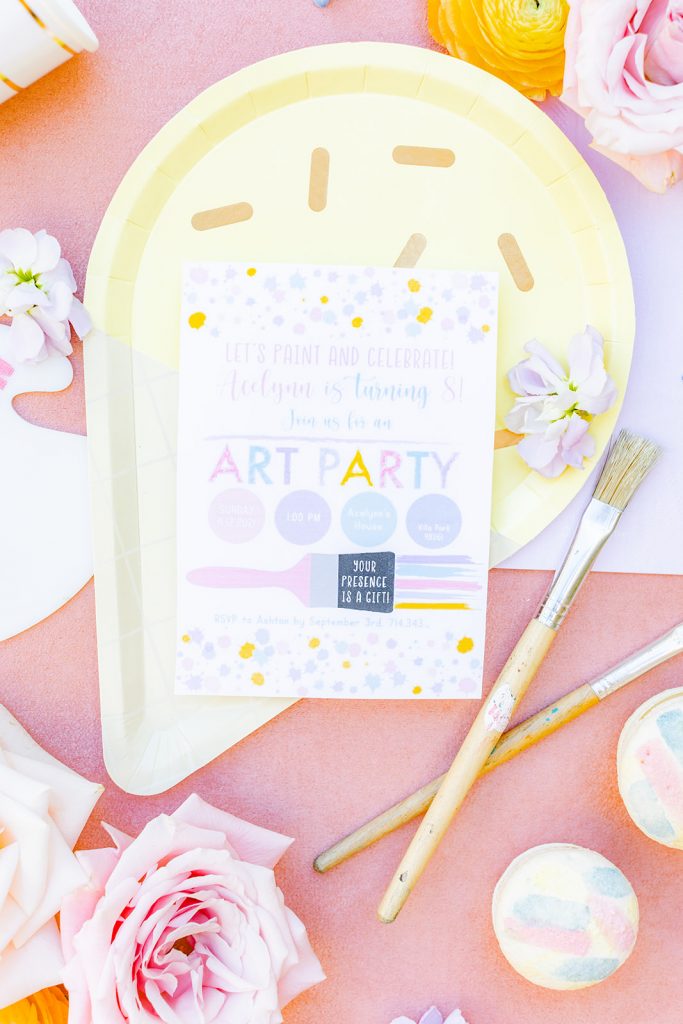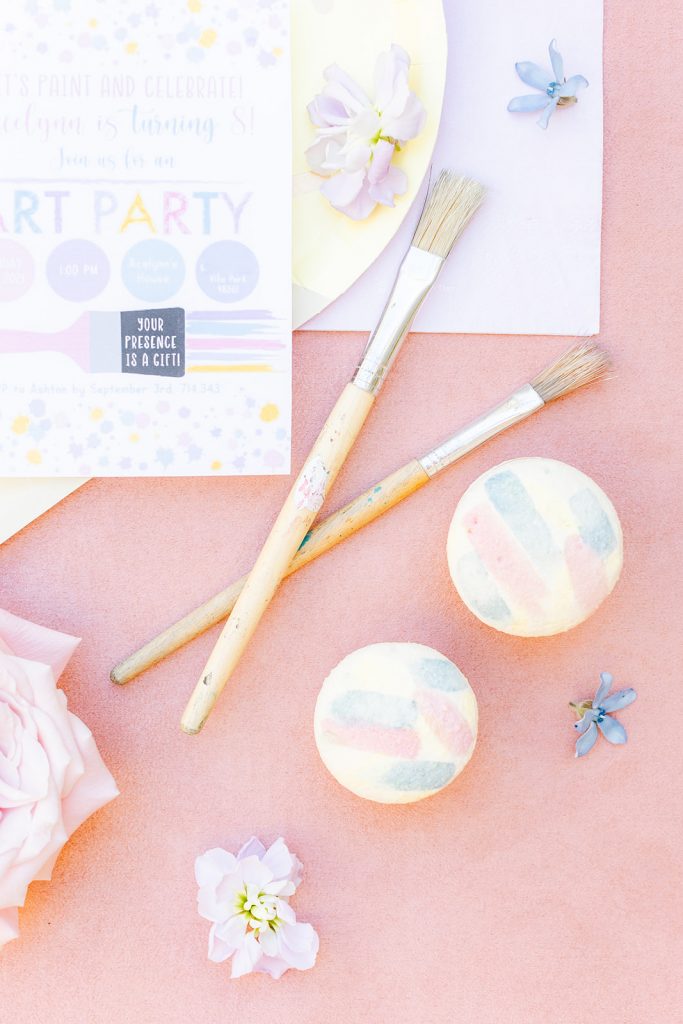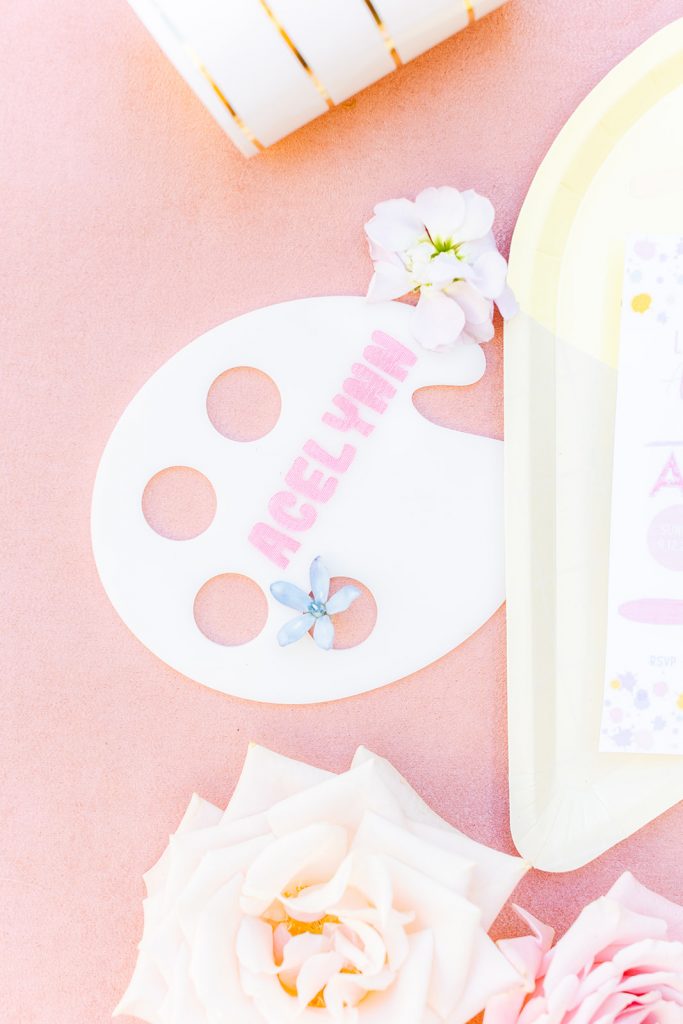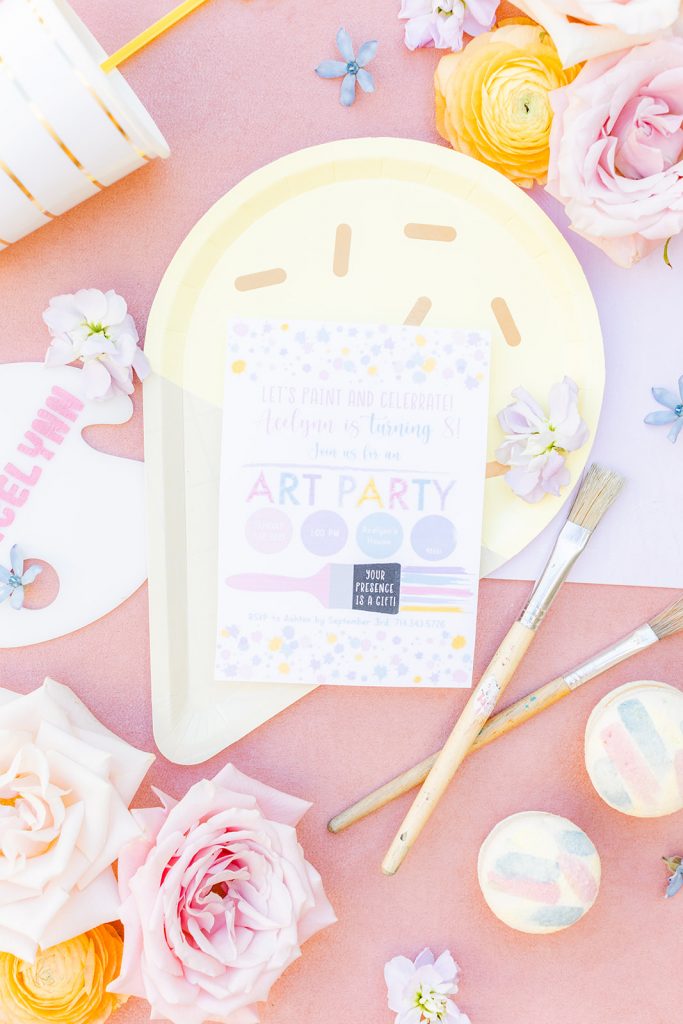 We chose such a fun color scheme for this one! Pastels with pops of color! Love it, and love this adorable welcome sign by Poppy Jack Shop and balloons by The Pop Shop at the entrance!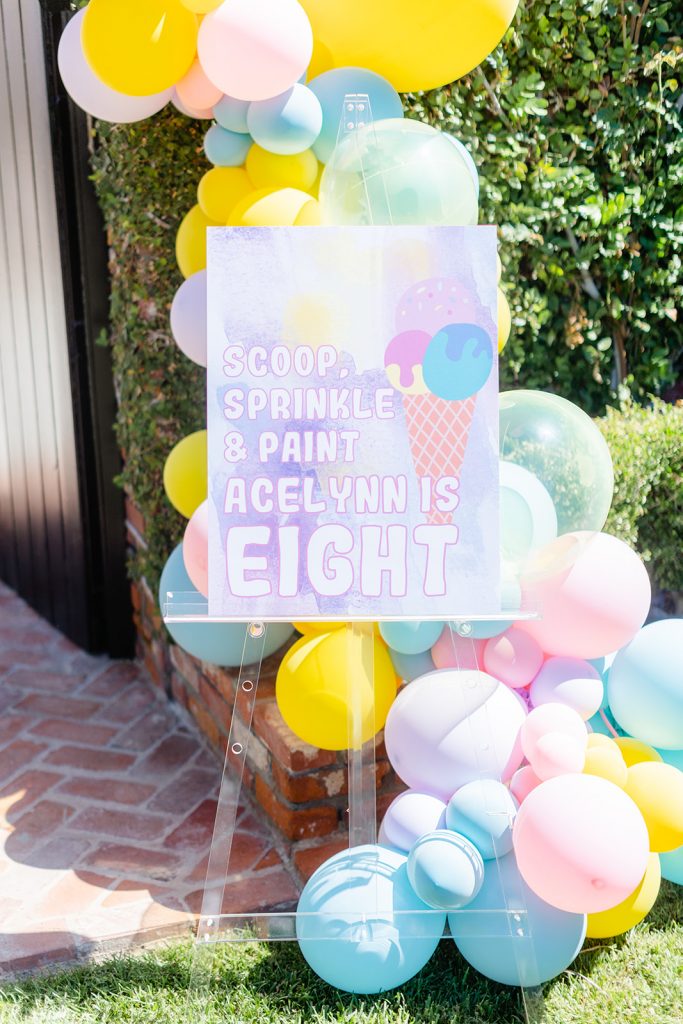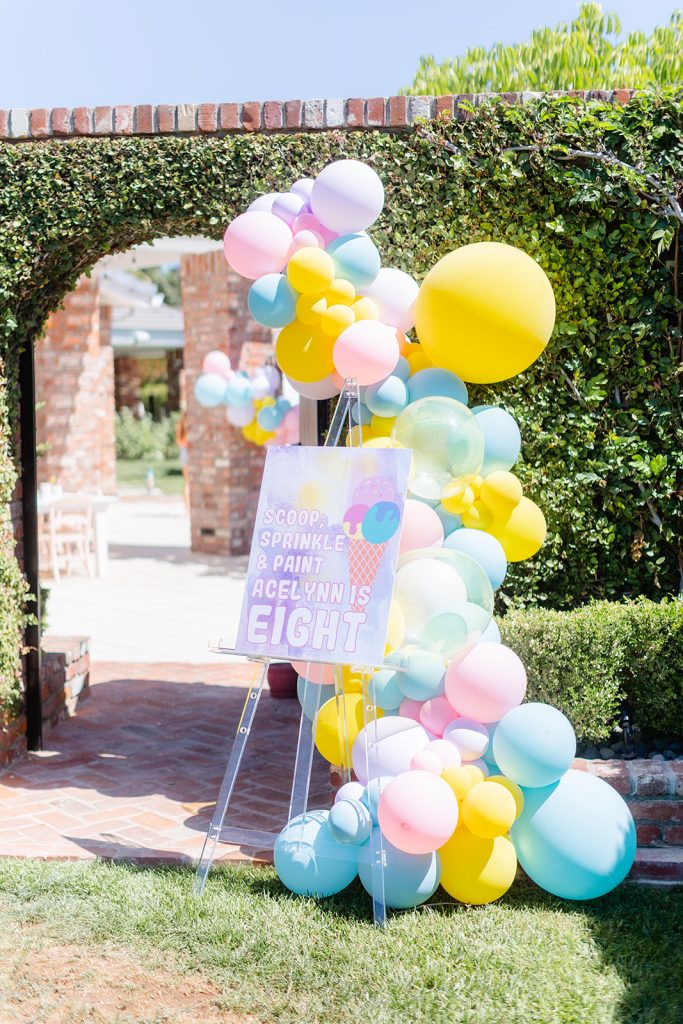 The table was set and ready for kiddos! Obviously, we used Sweet Salvage Rentals' adorable kid's collection! I always love using those pretty pink chairs! The gorgeous flowers you see are by The Lamb & Poppy, she took our color scheme and made it even better! And look at that balloon installation! Always amaing work from The Pop Shop…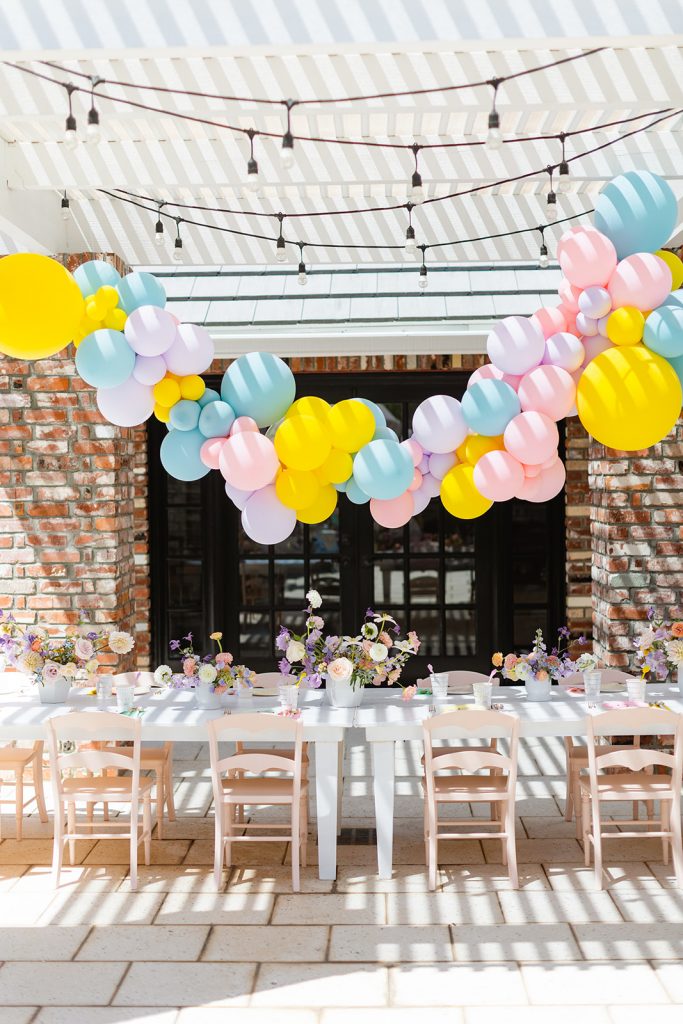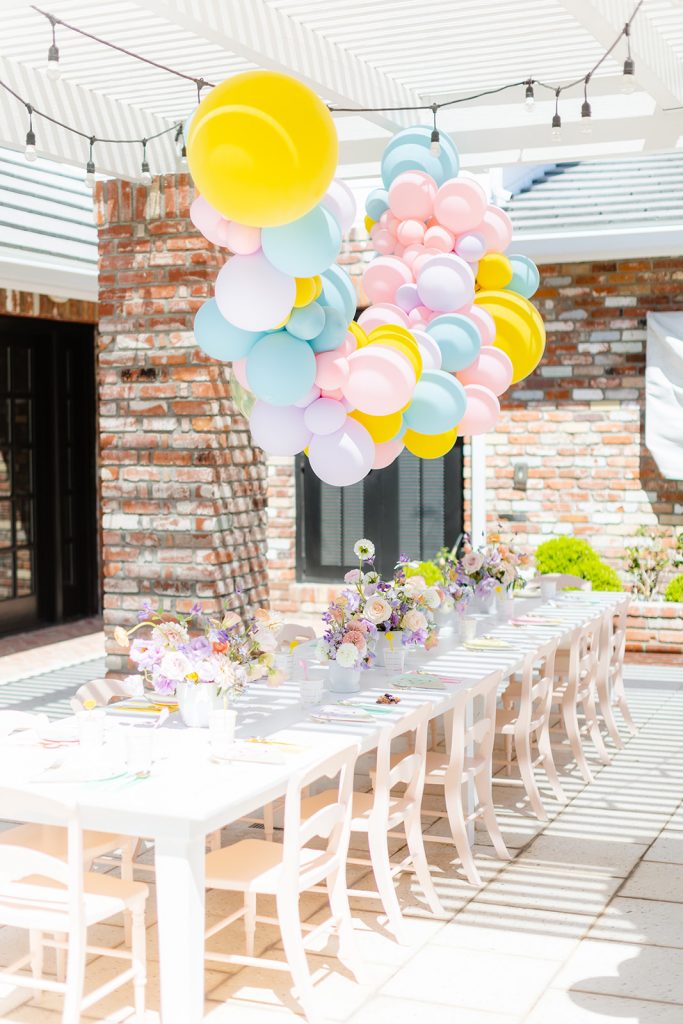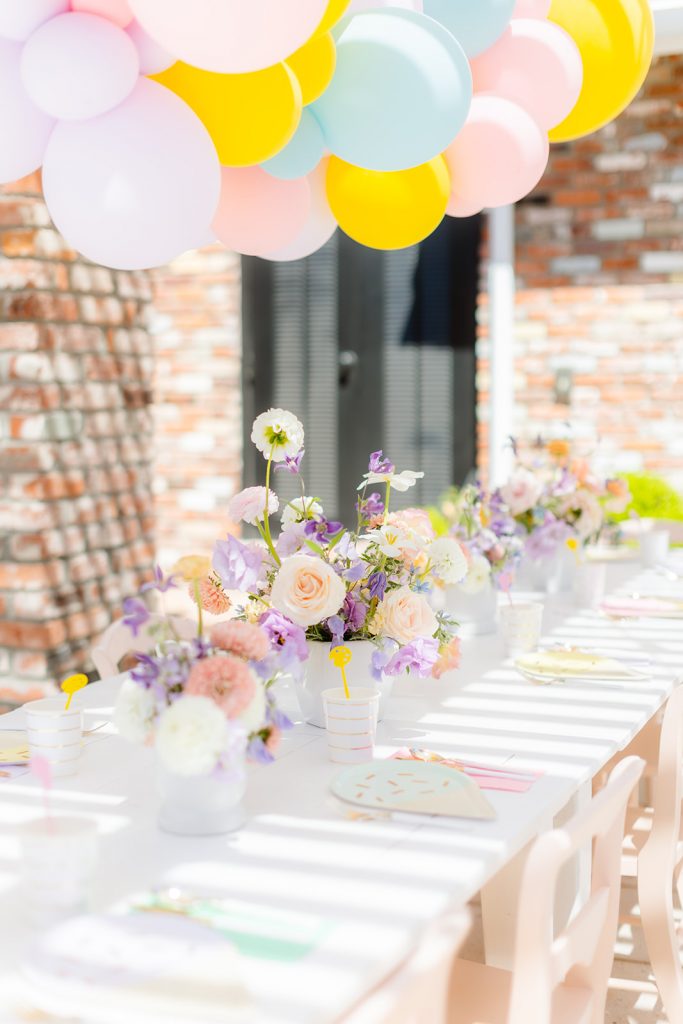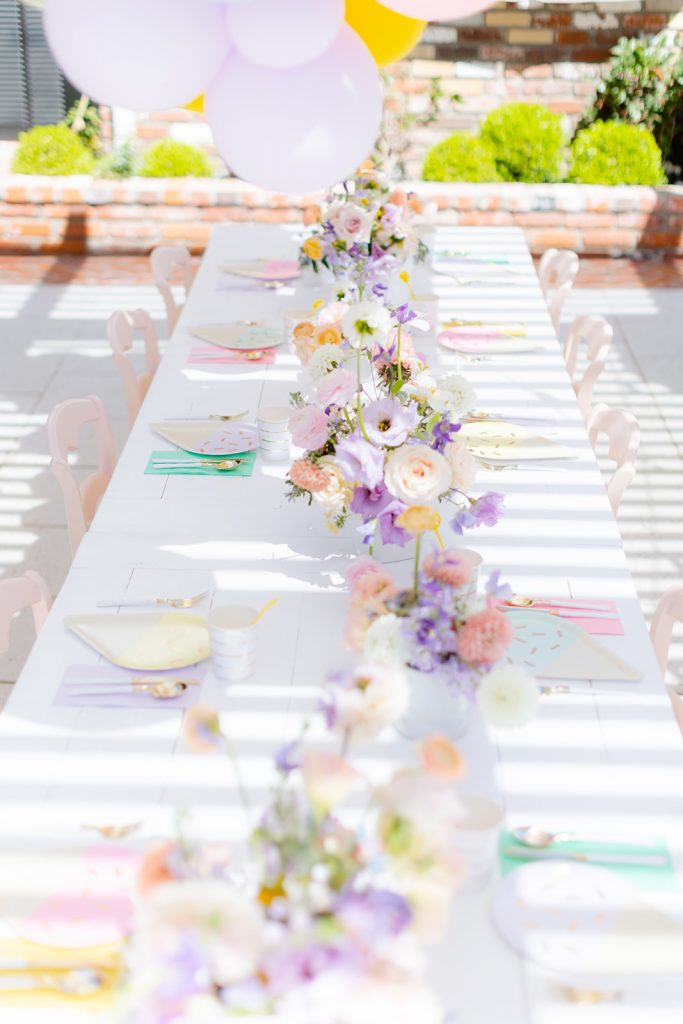 Even though it's Fall, these Spring looking florals are giving me all the feels!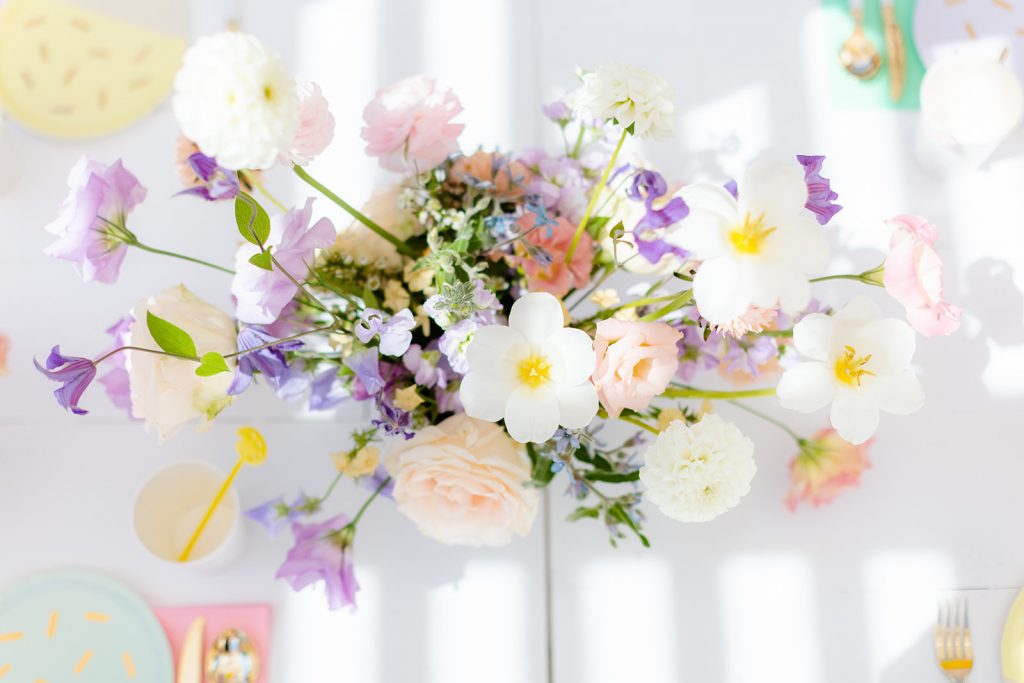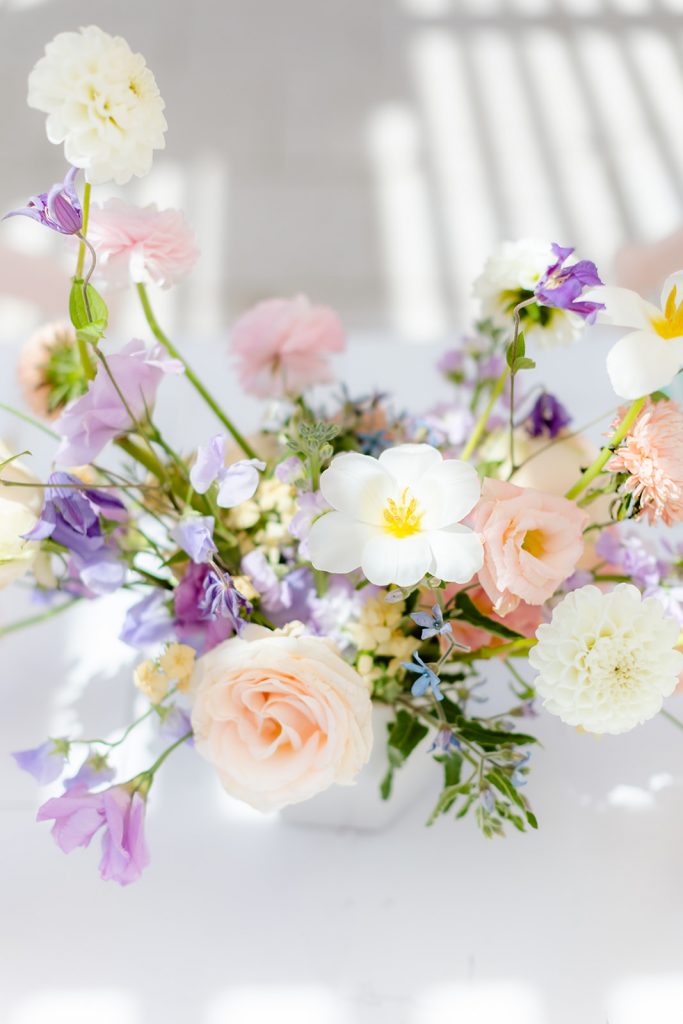 We used these adorable gelato plates from Oh Happy Day and paired them with coordinating napkins. The cups are my favorite stripe from Daydream Society and the flatware is Sugar and Cloth. It came together so well, don't you think?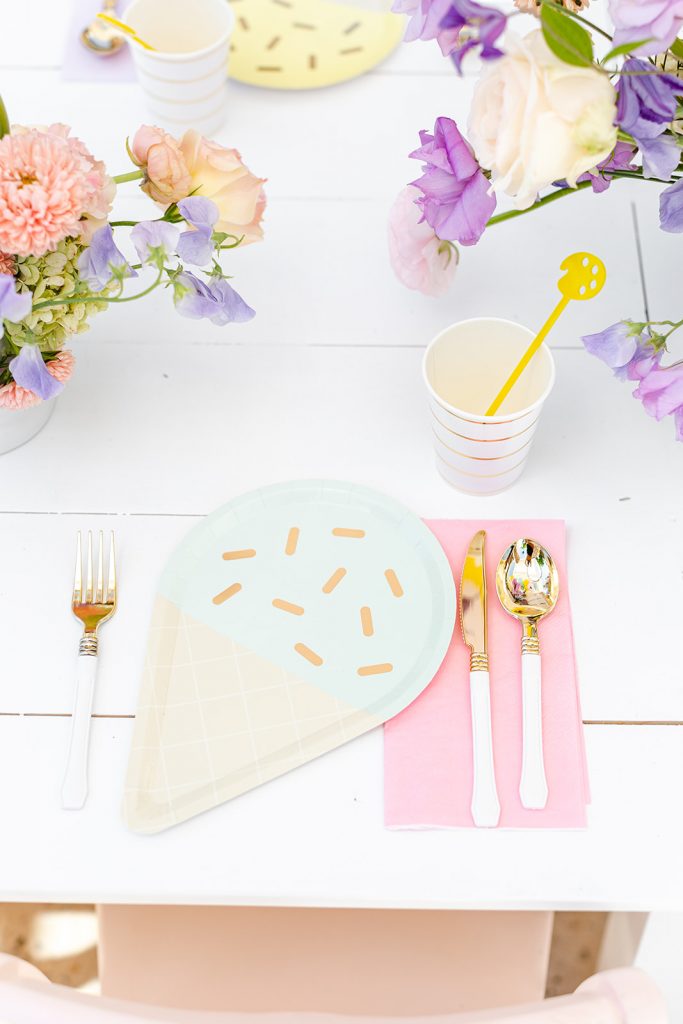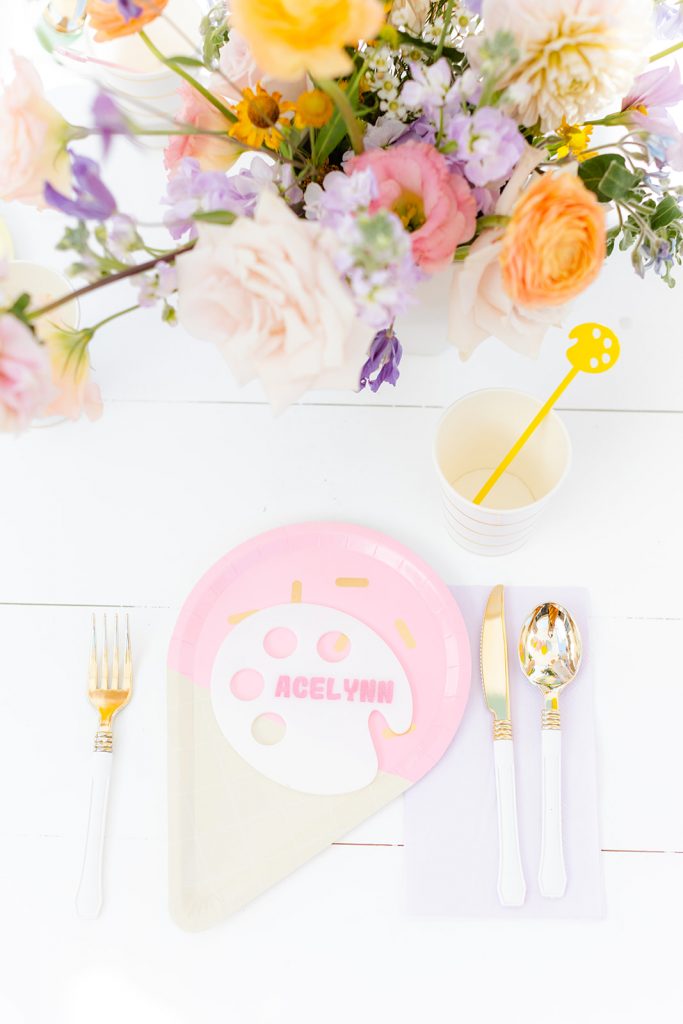 Love this sweet table situation!!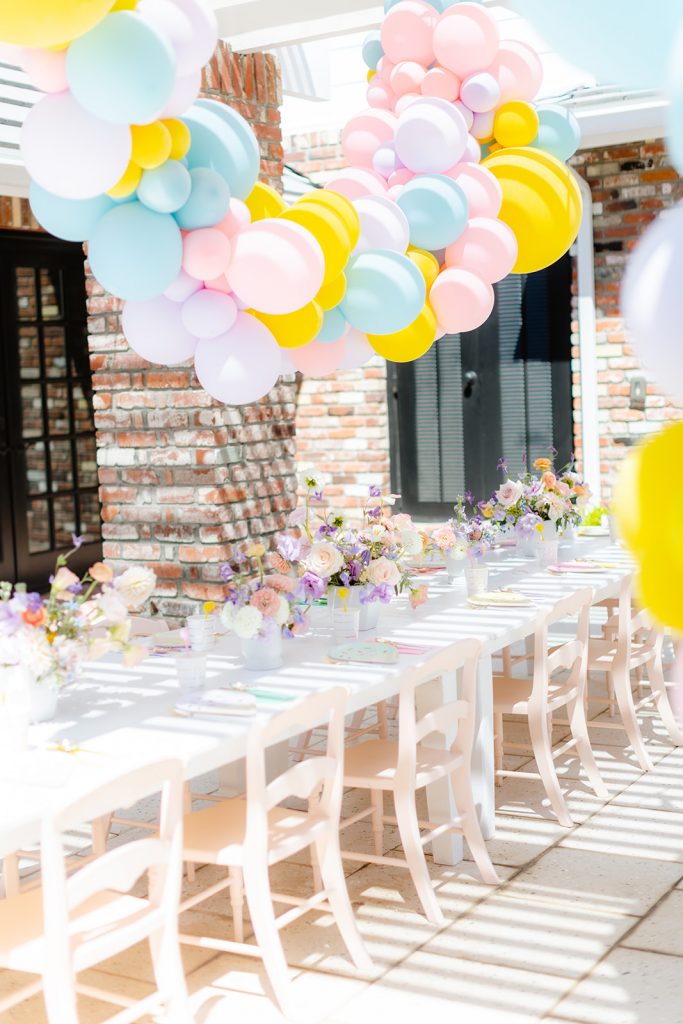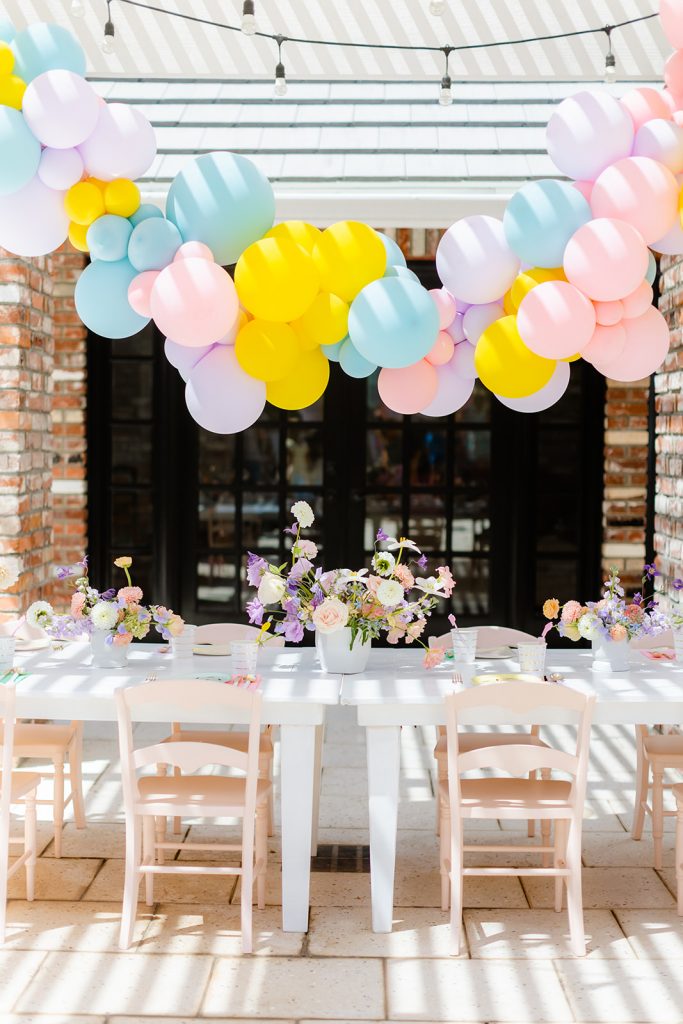 The dessert setup was one for the books! I love using these amazing shelves from Sweet Salvage Rentals to display a variety of themed sweet treats. Add in amazing balloons from The Pop Shop and florals from The Lamb & Poppy and you've got one gorgeous situation. Plus, wait till you see the cake…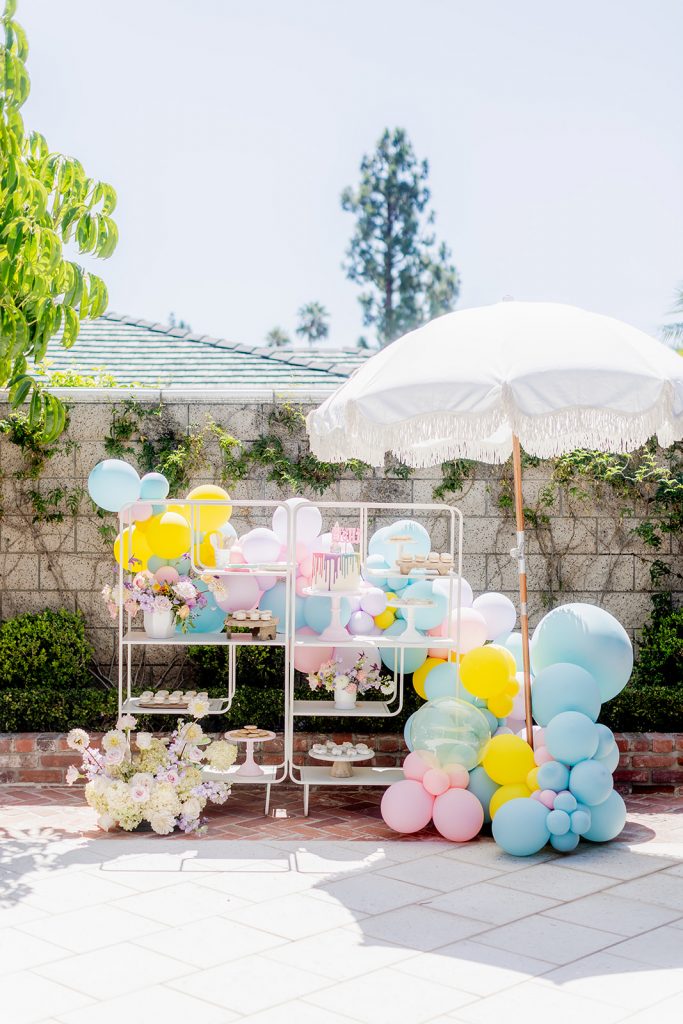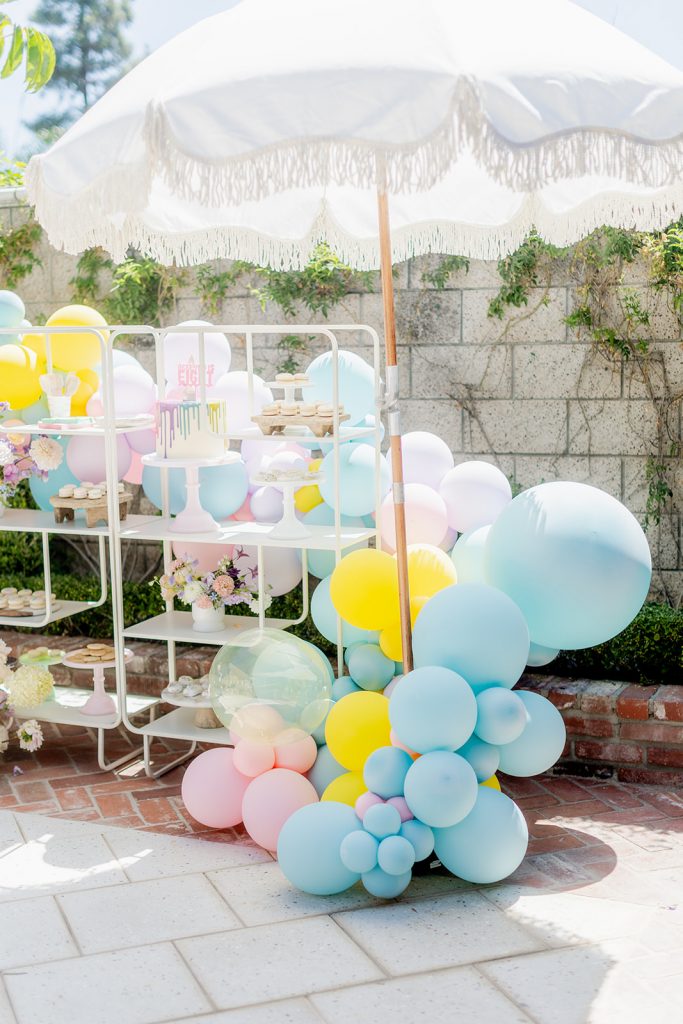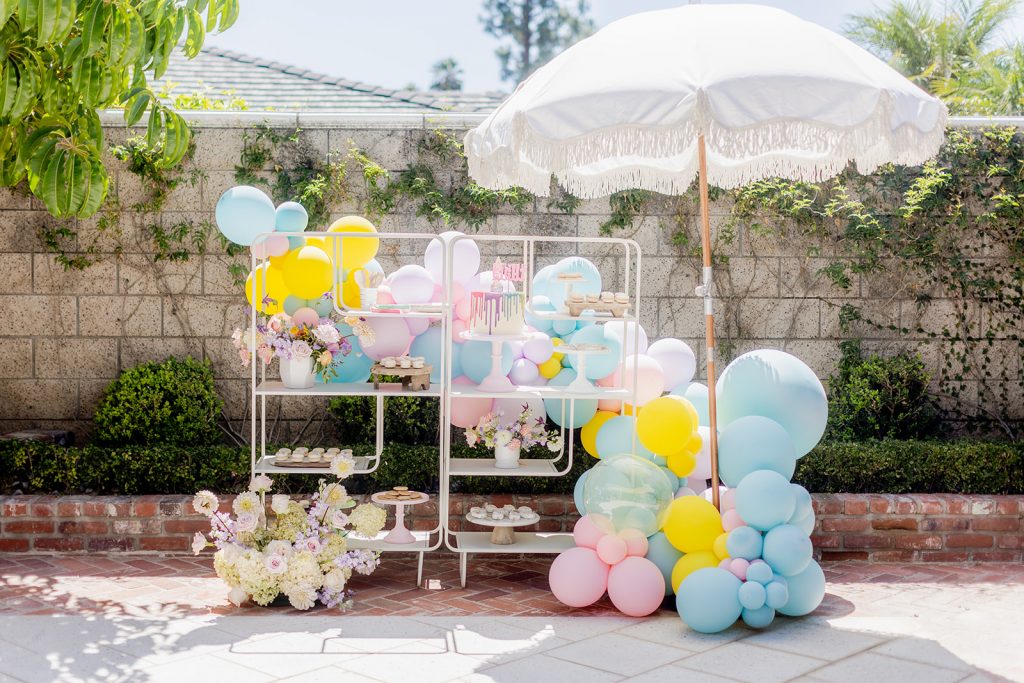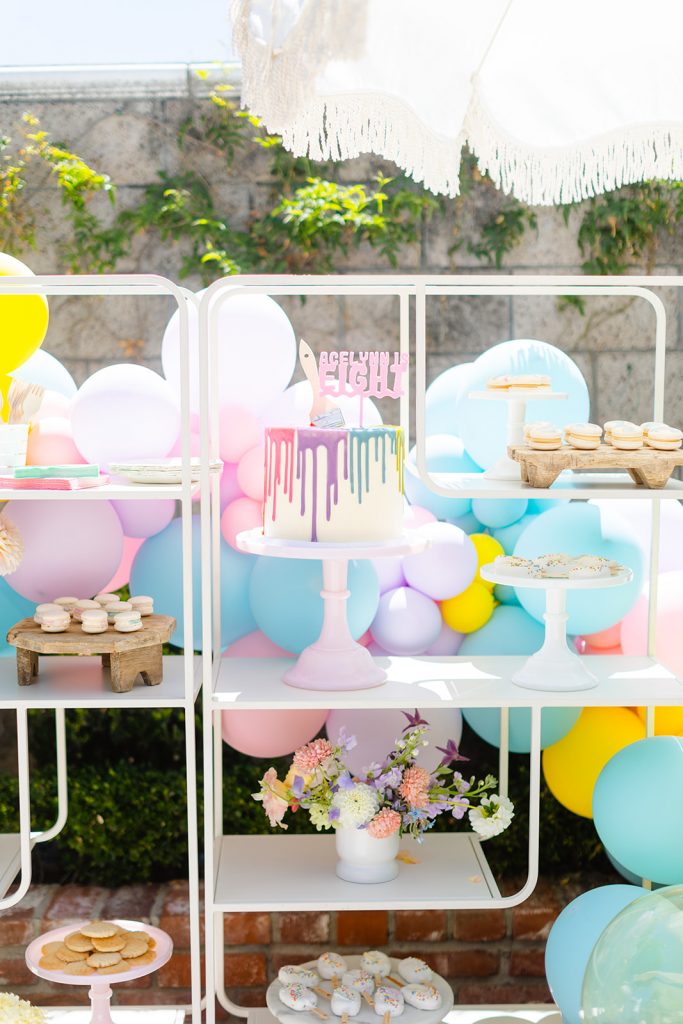 A paint drip cake by Sweet & Saucy Shop with the cutest topper from Poppy Jack Shop, and a paint brush, of course!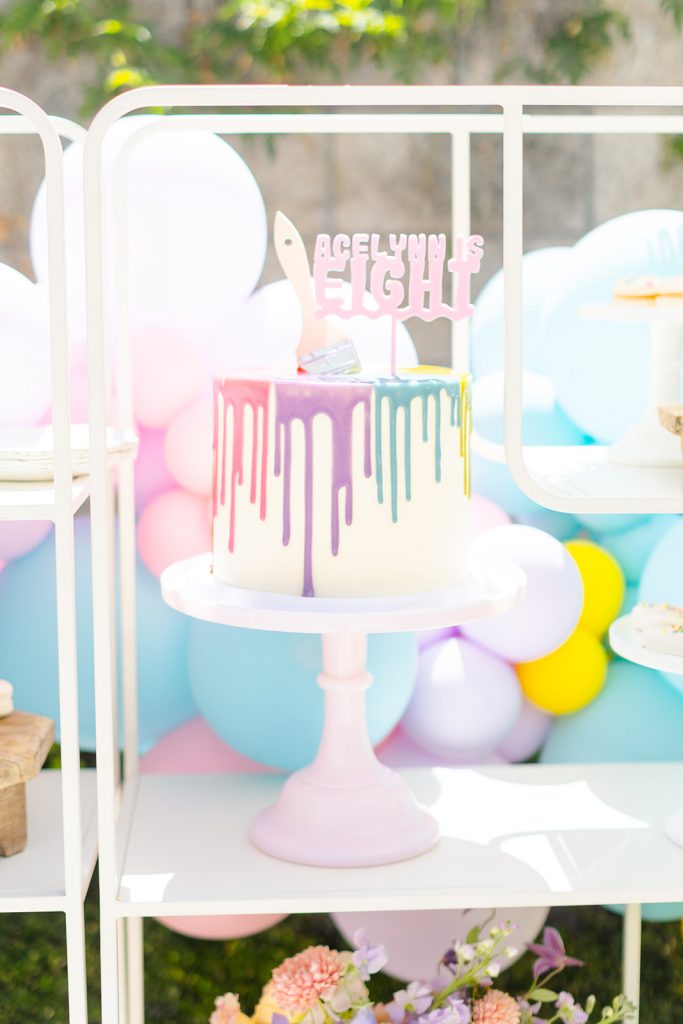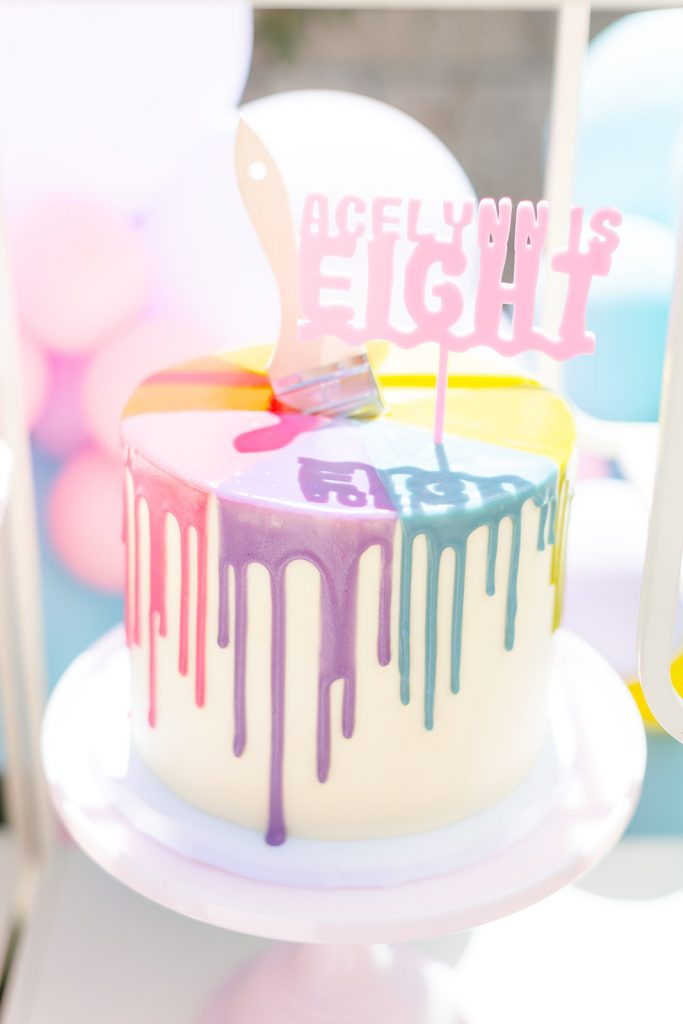 We also had macarons and cake pops by Really Cute Sweets, because you always need variety!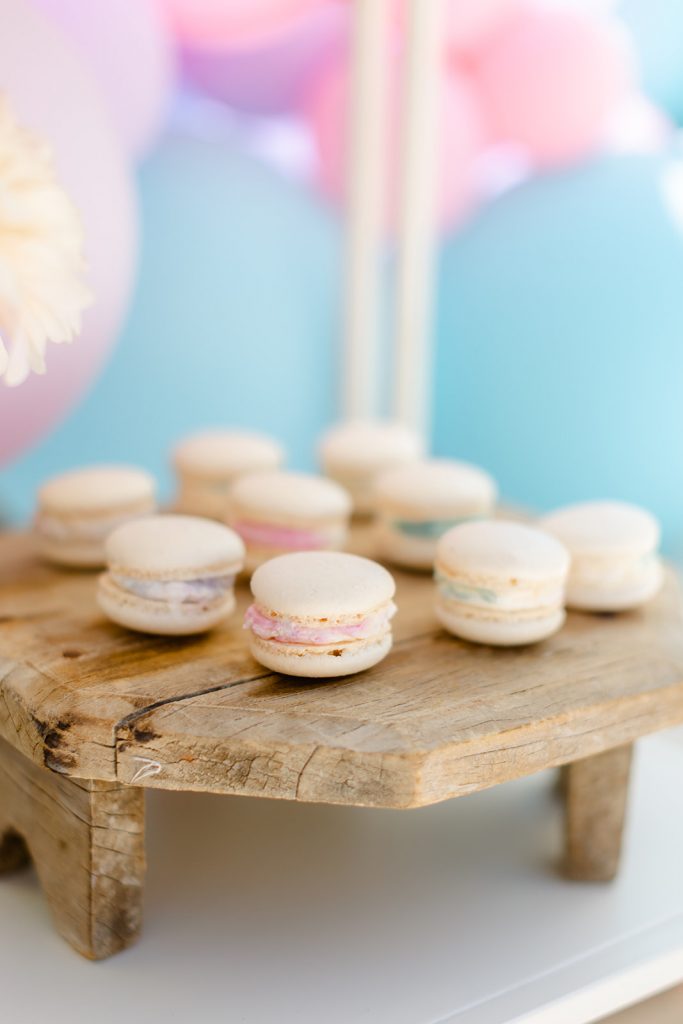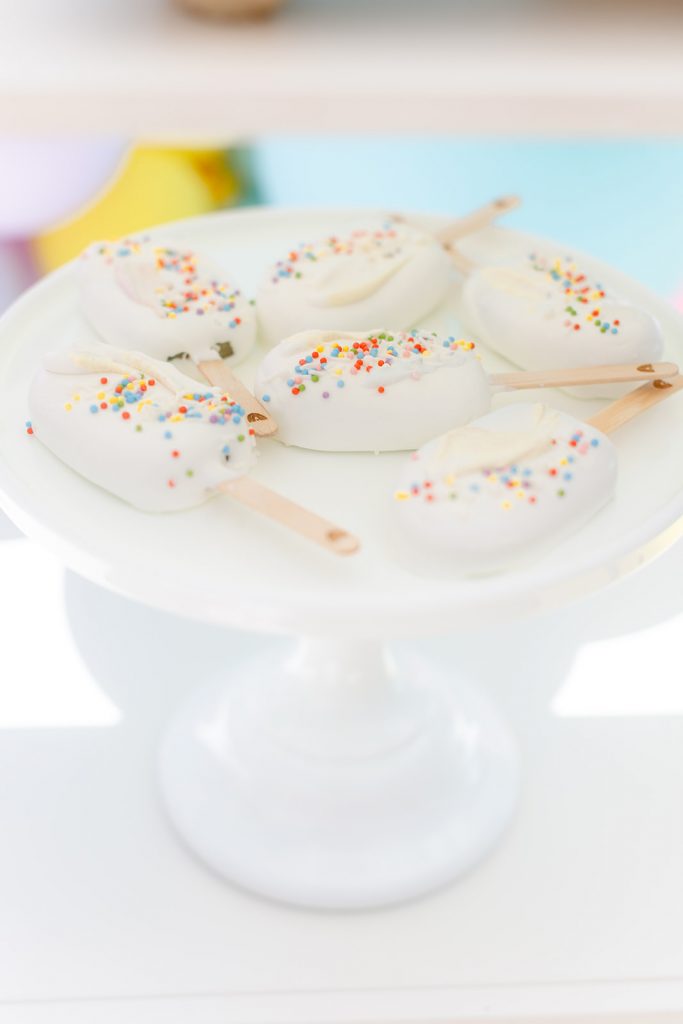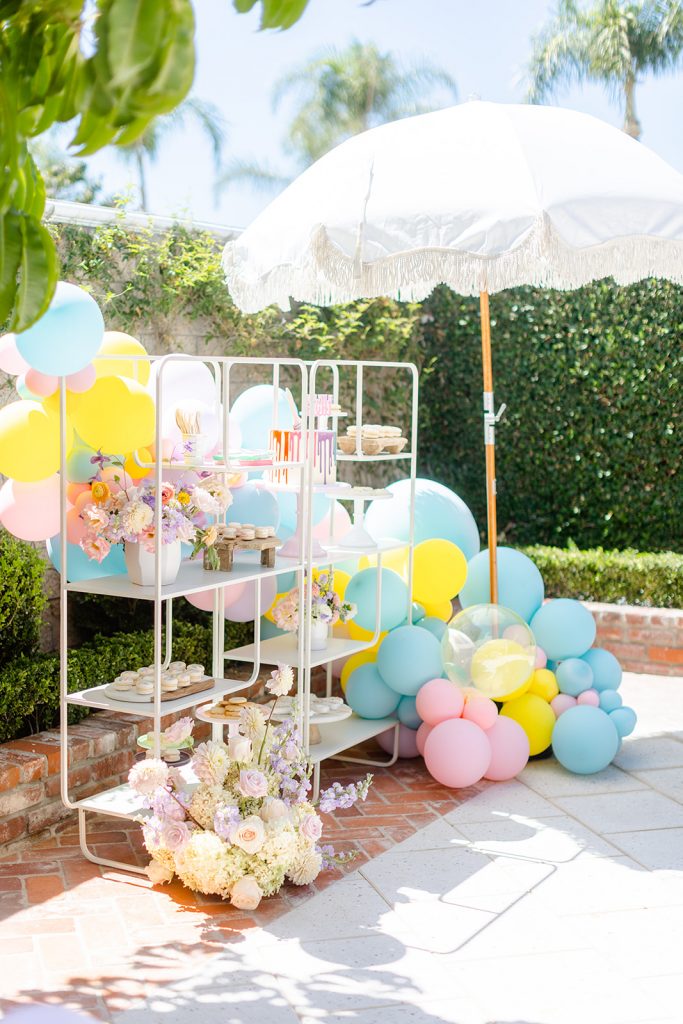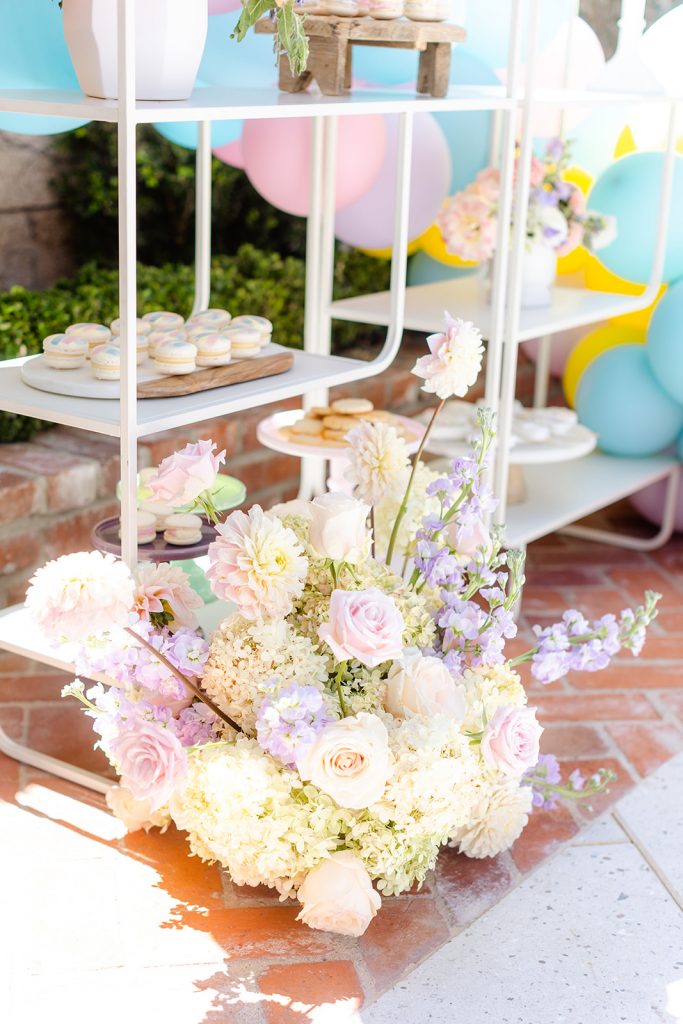 And there's the birthday girl! All smiles, which we love!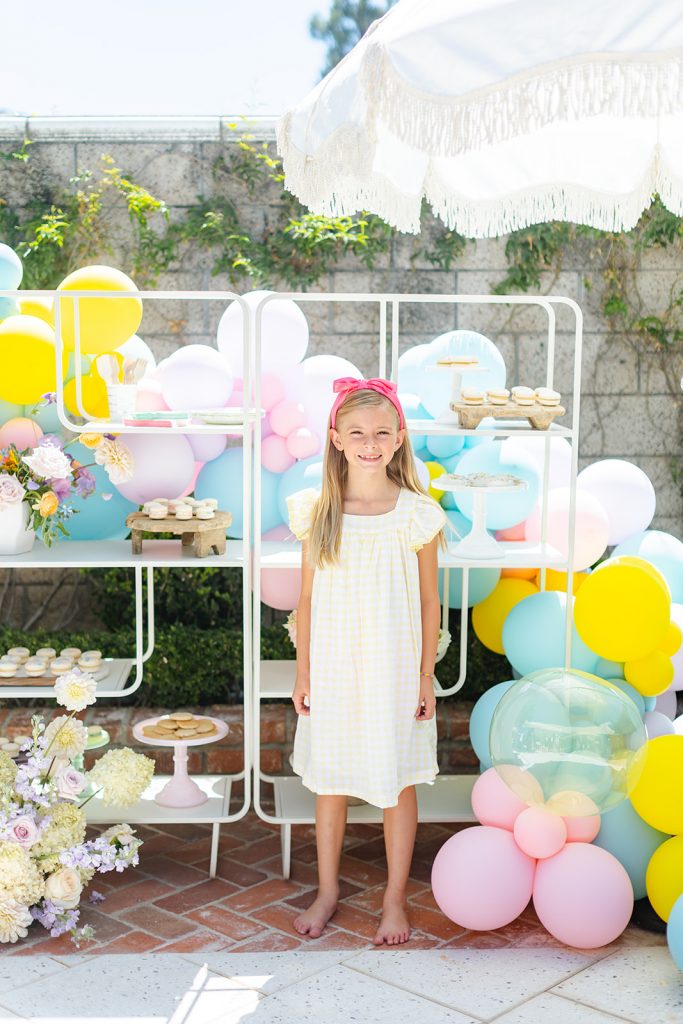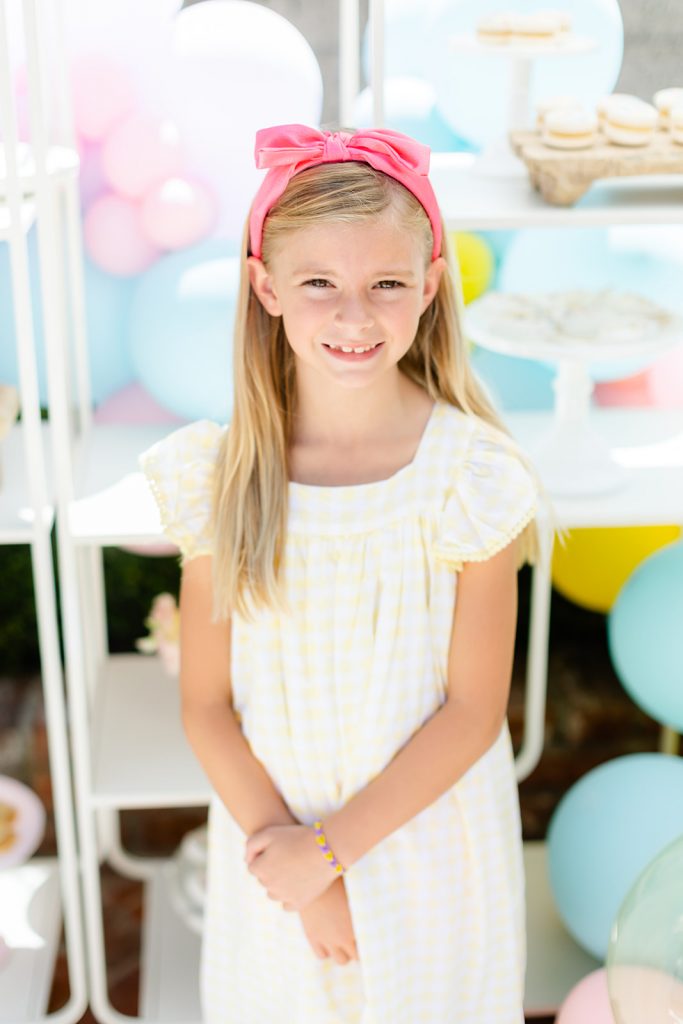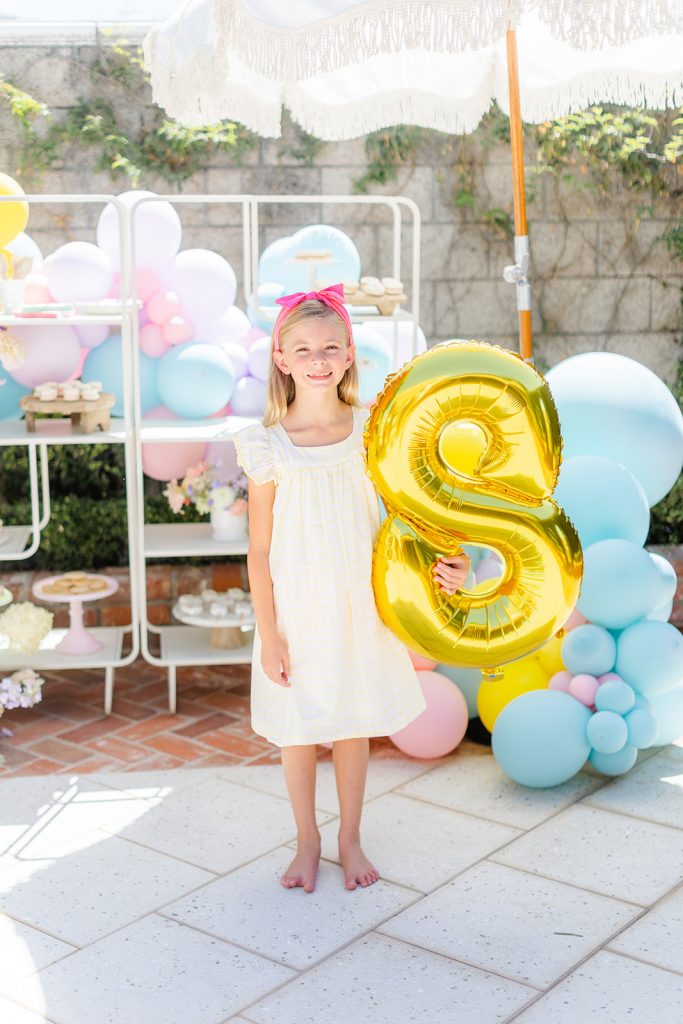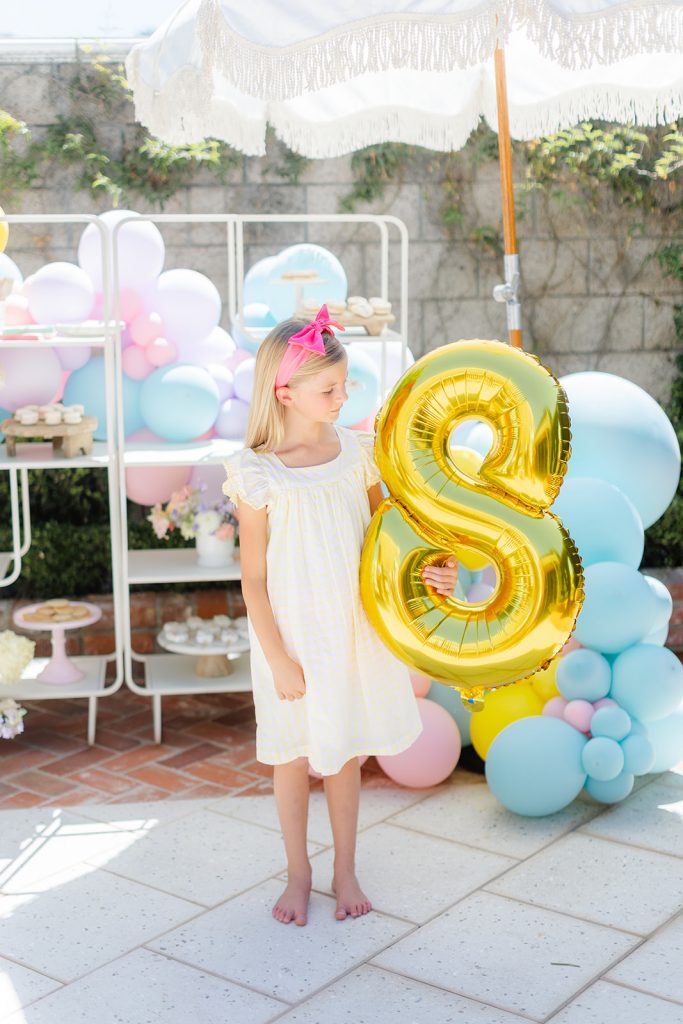 Even though we had those yummy desserts we still needed ice cream! It was part of the theme afterall!! Gourmeletas came with their cute cart and yummy ice cream treats! Day made for all the little guests!!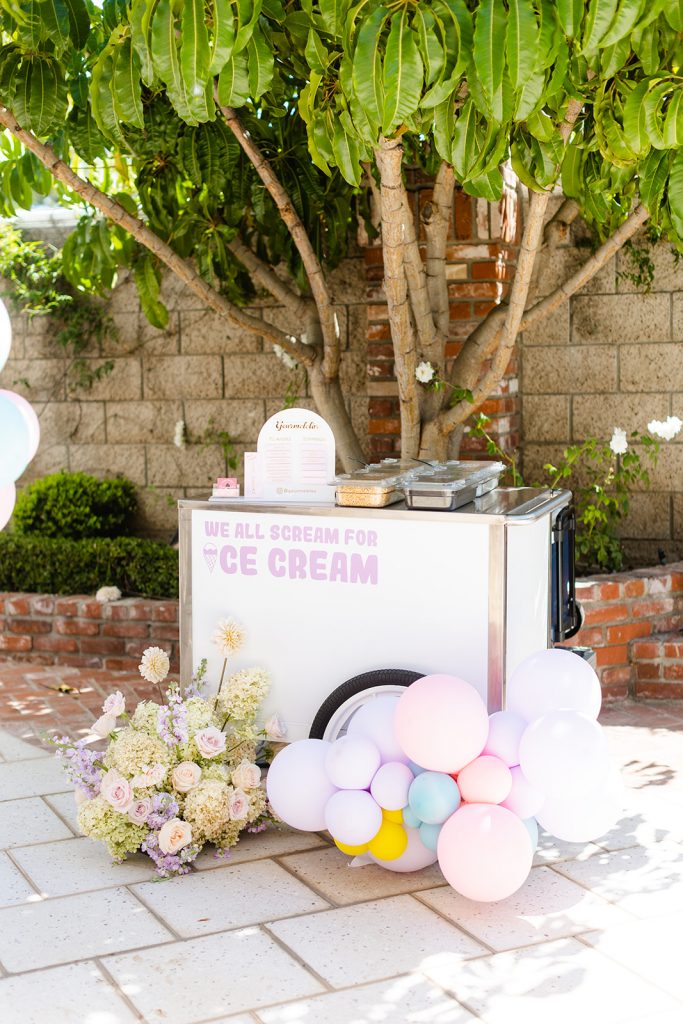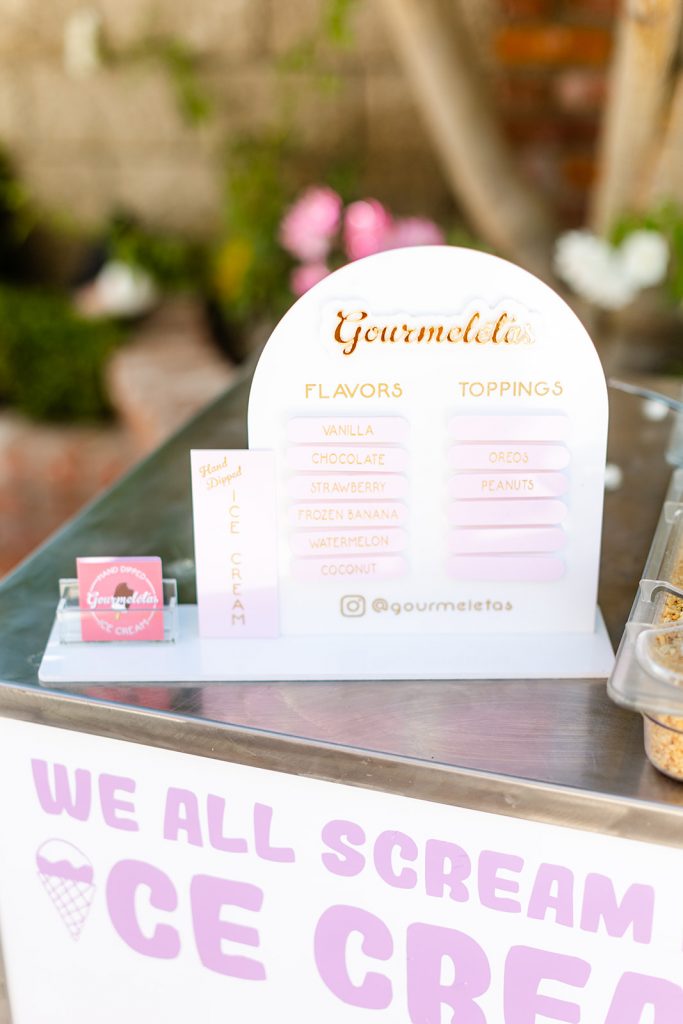 Camp Lila came and brought the art! The kids painted Ice Cream scoops and it was colorful and all things adorable! You know this but we always love adding a fun activity for kids at our parties that bring out their creativity as well. Nothing better than seeing kids have fun with art!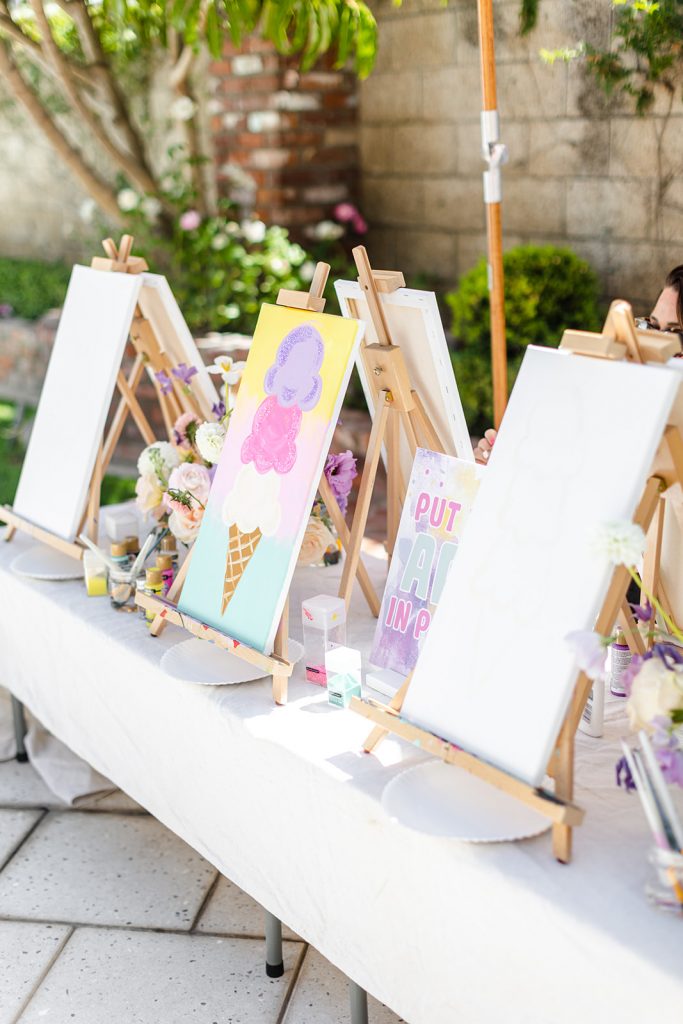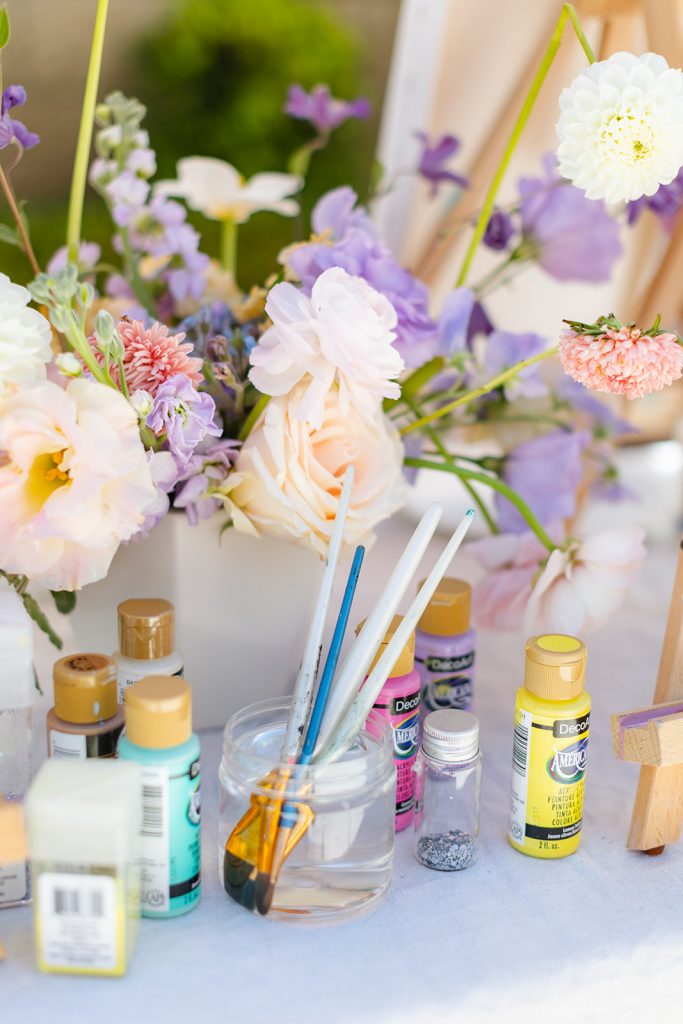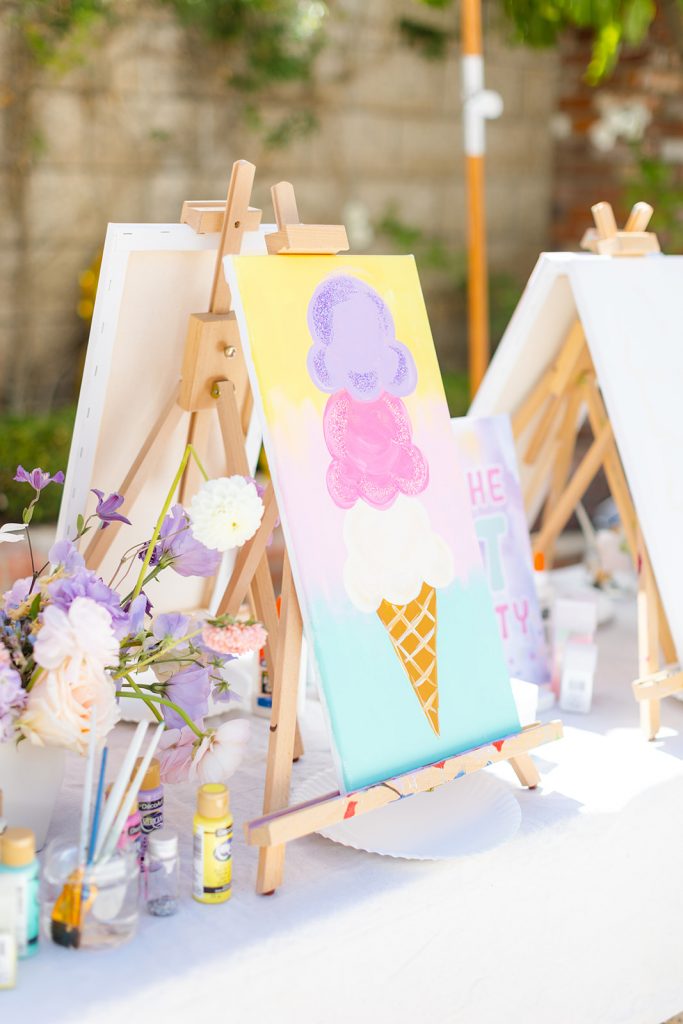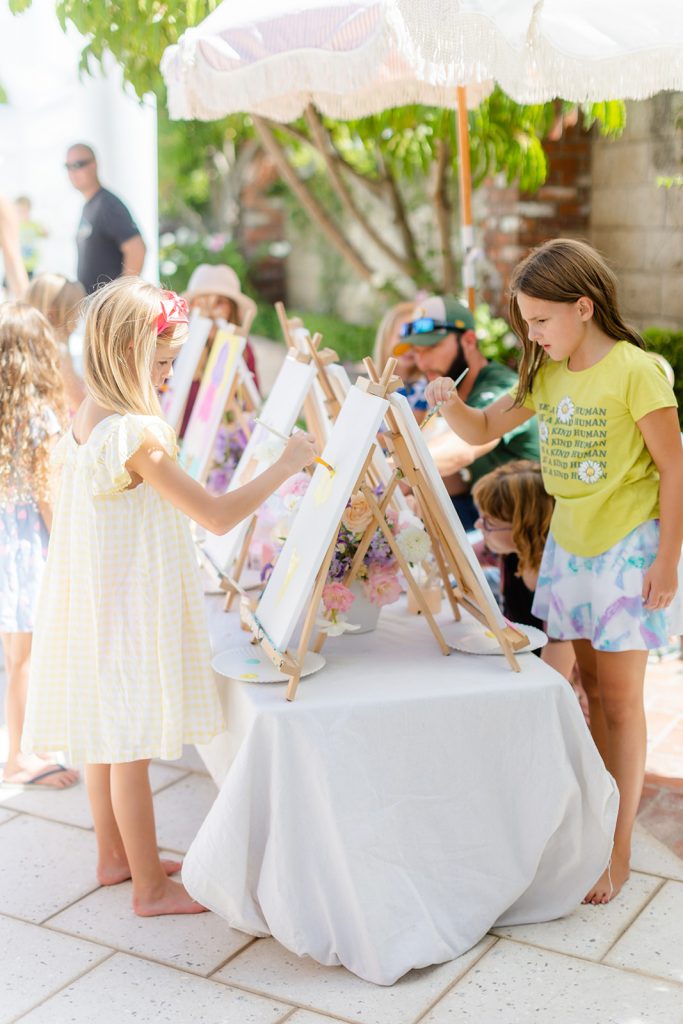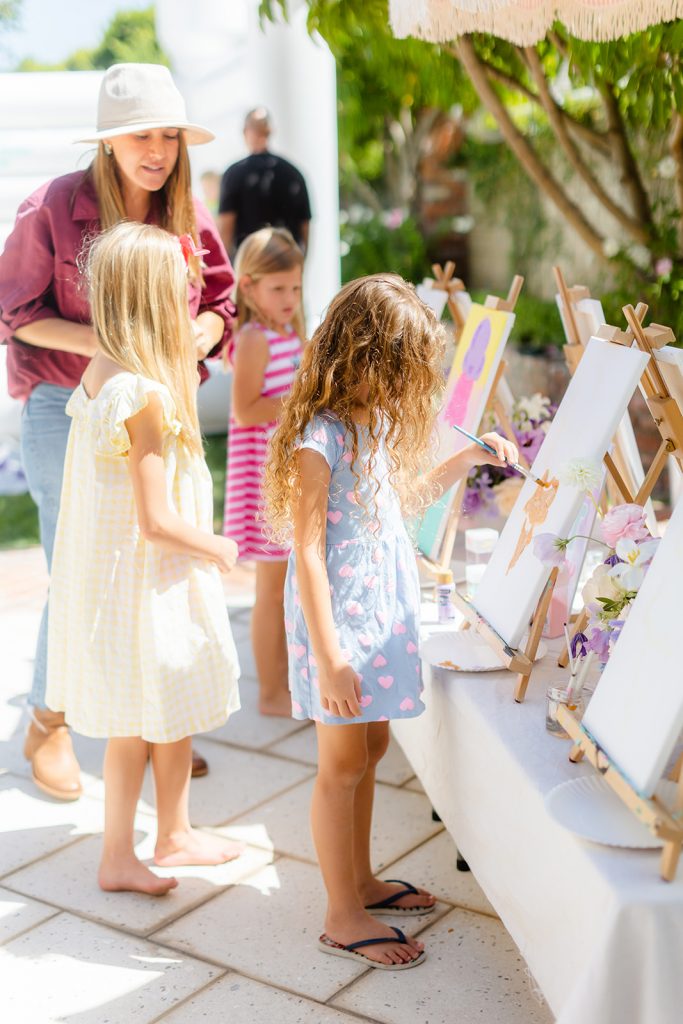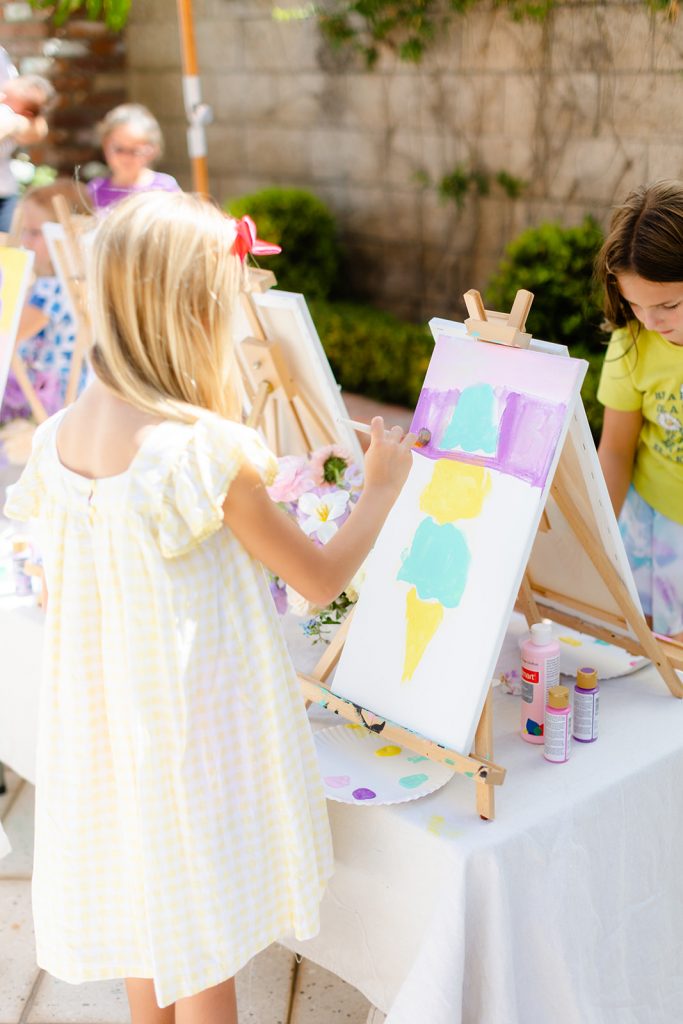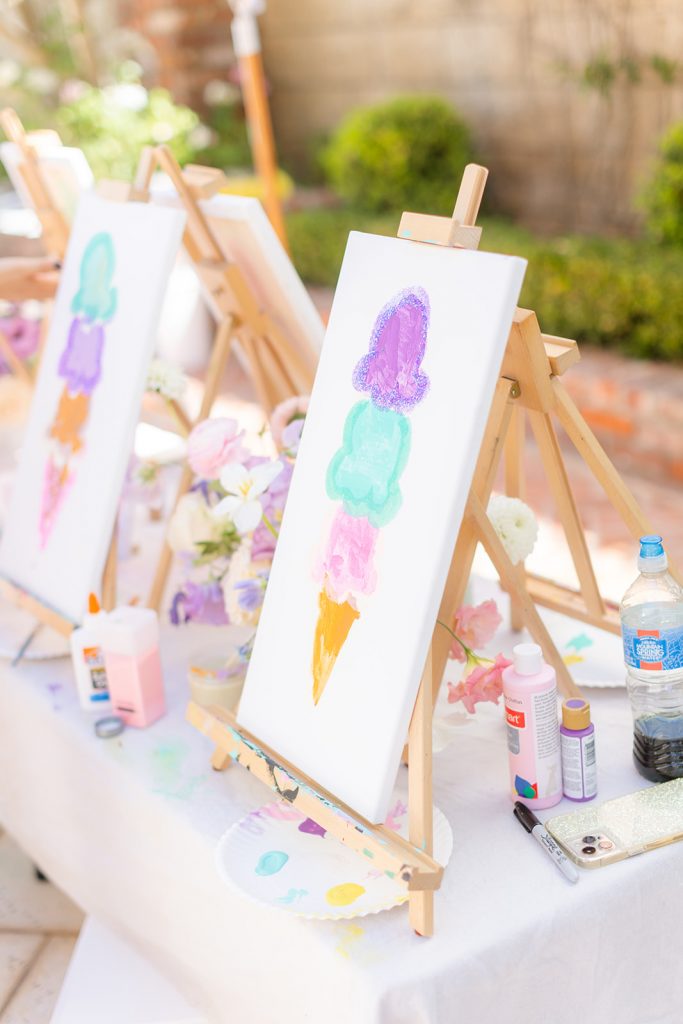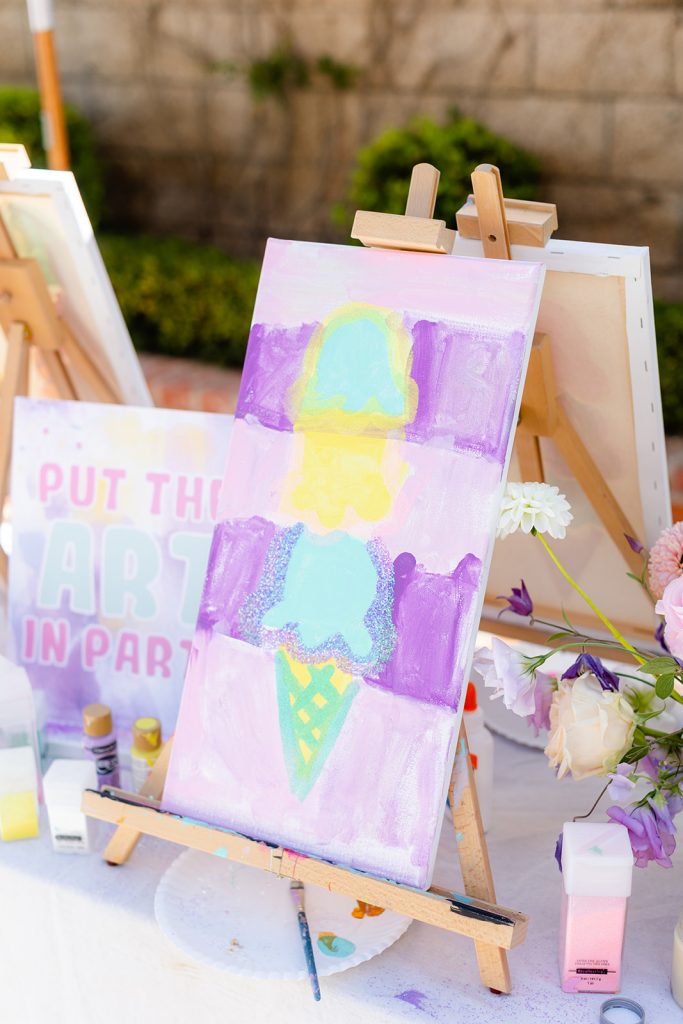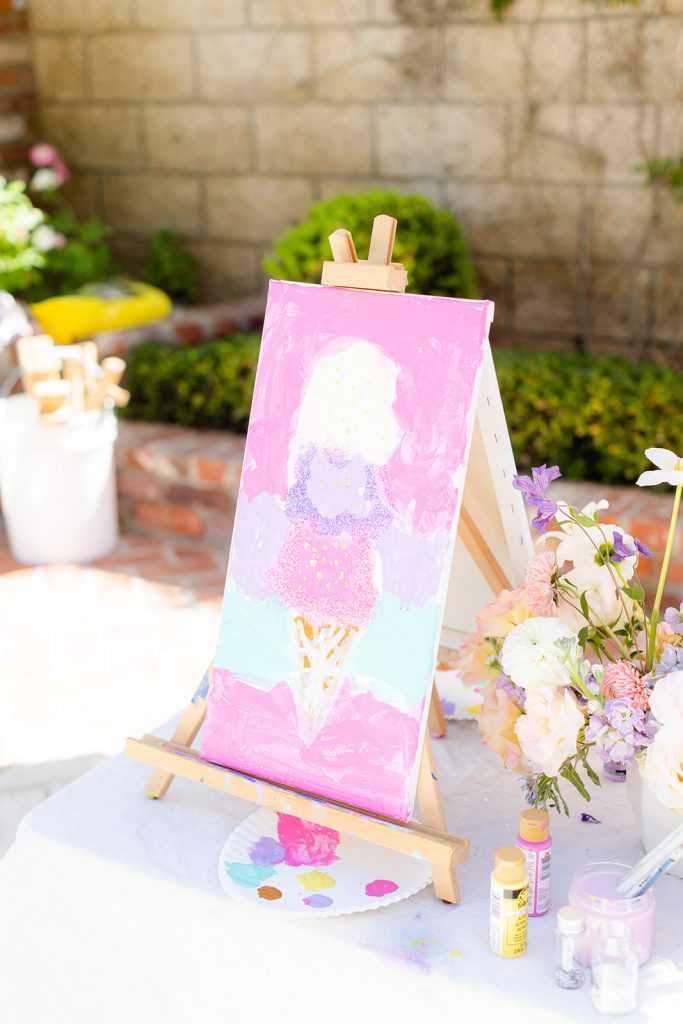 And of course, a pretty white bouncey was necessary! Only the best from Bounce Couture. The kids had fun jumping off all of that ice cream, that's for sure!!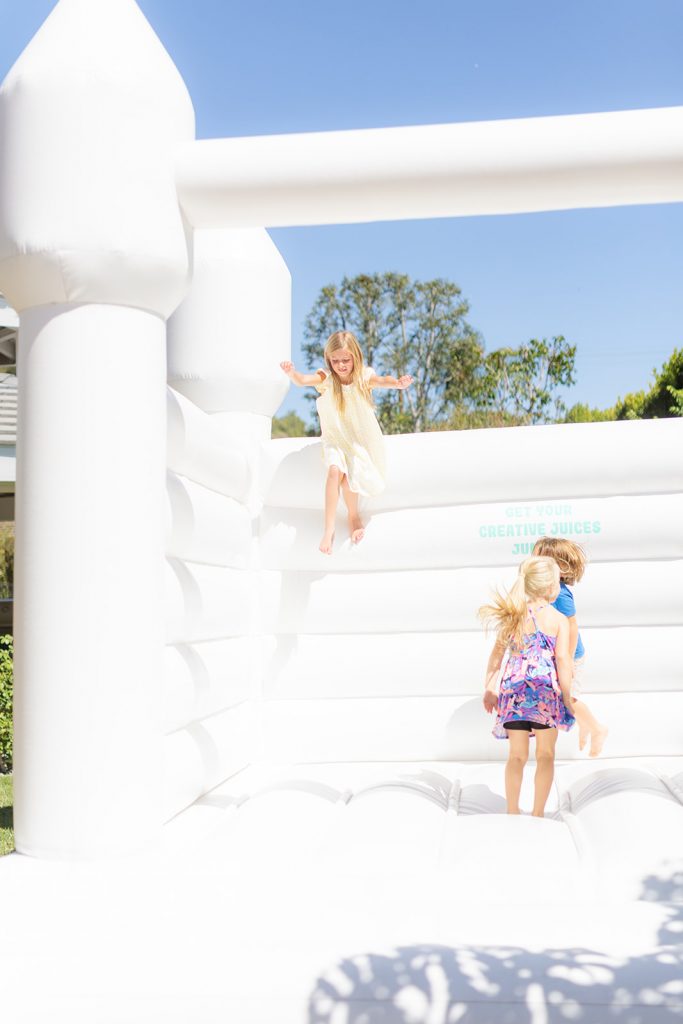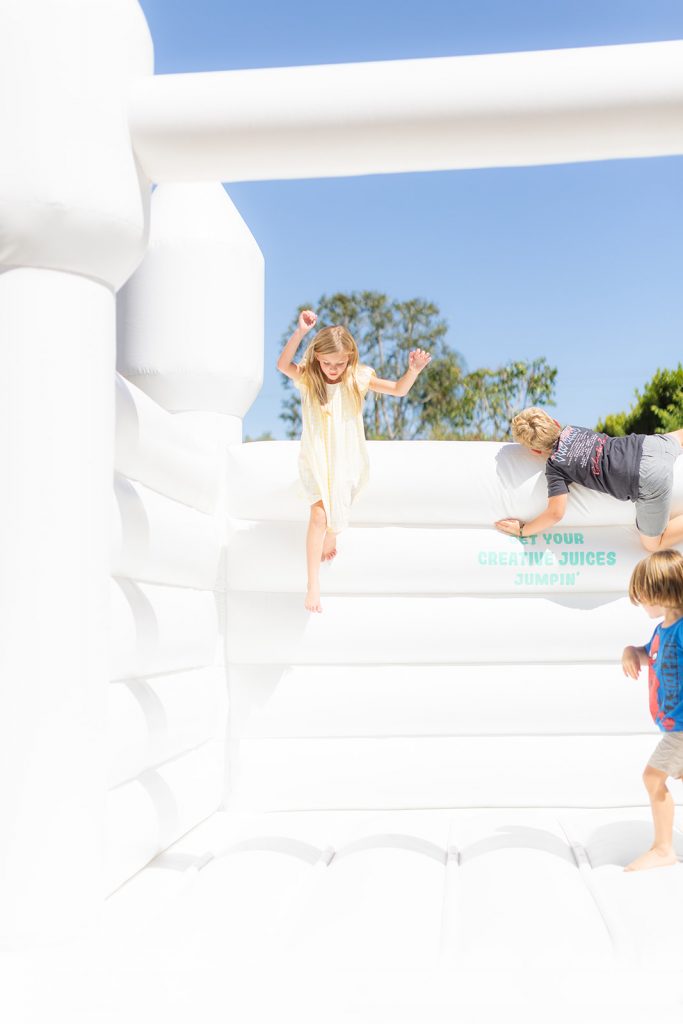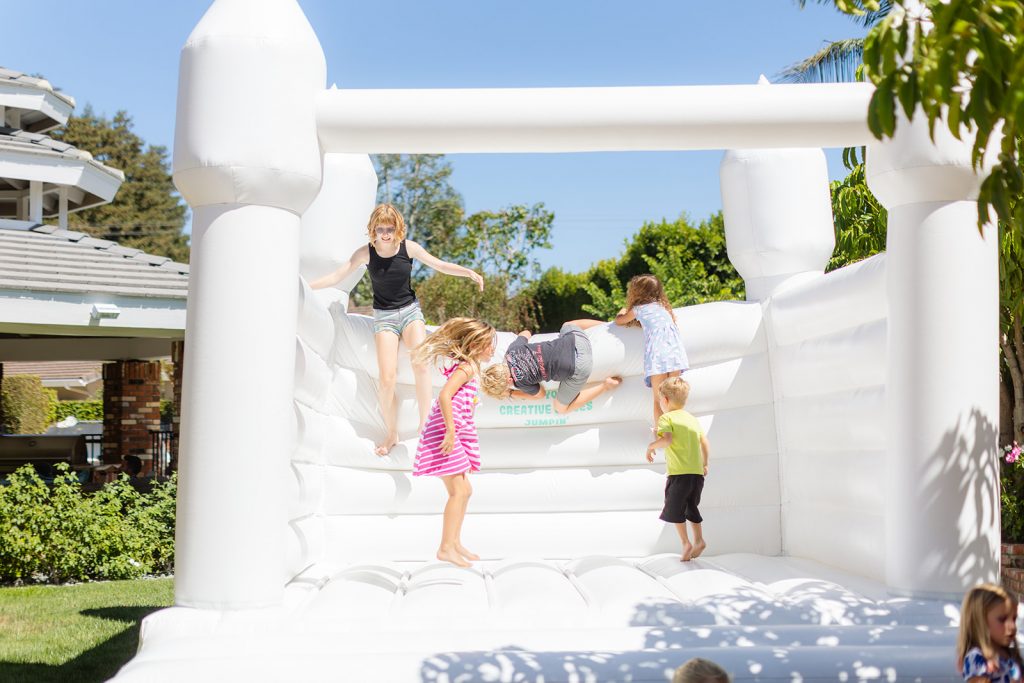 All that is left is to blow the candles off of her cake! Happy Birthday Acelynn, we hope it was your best one yet!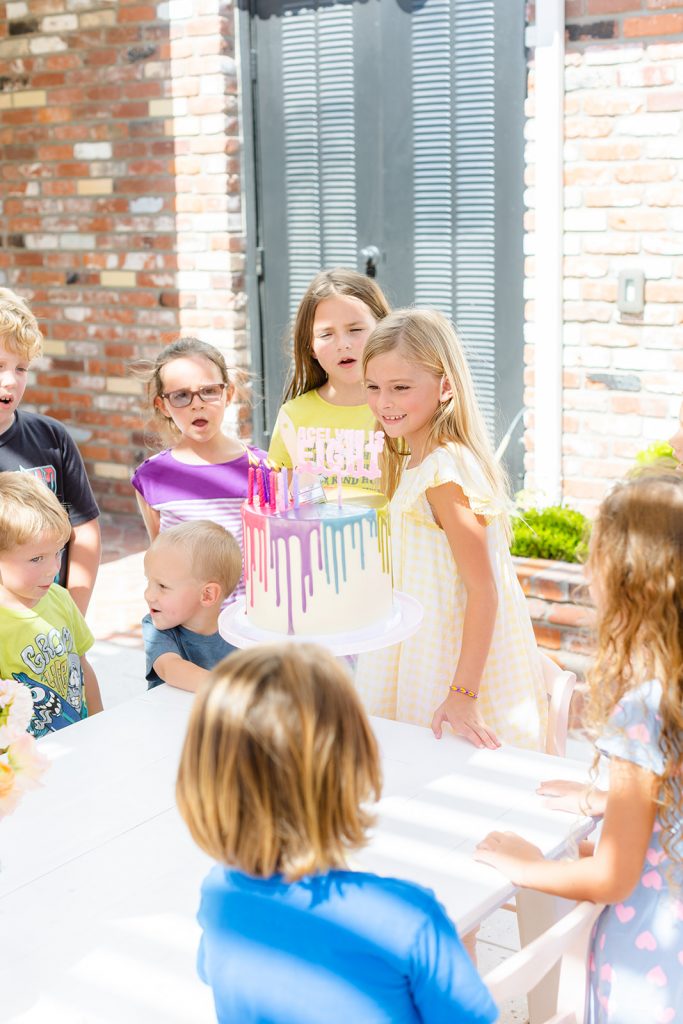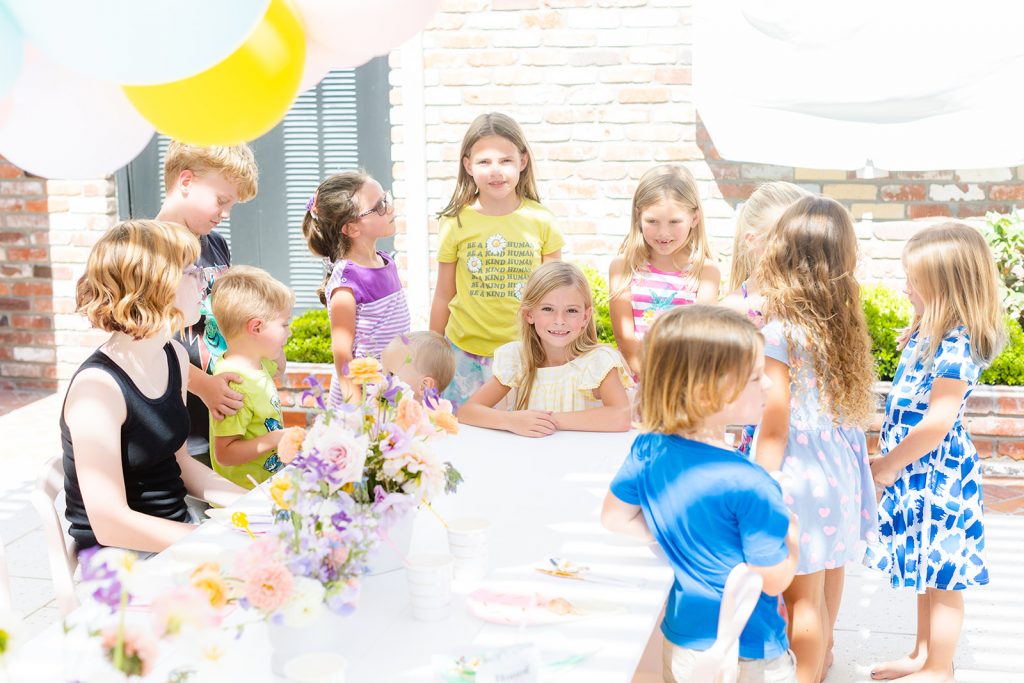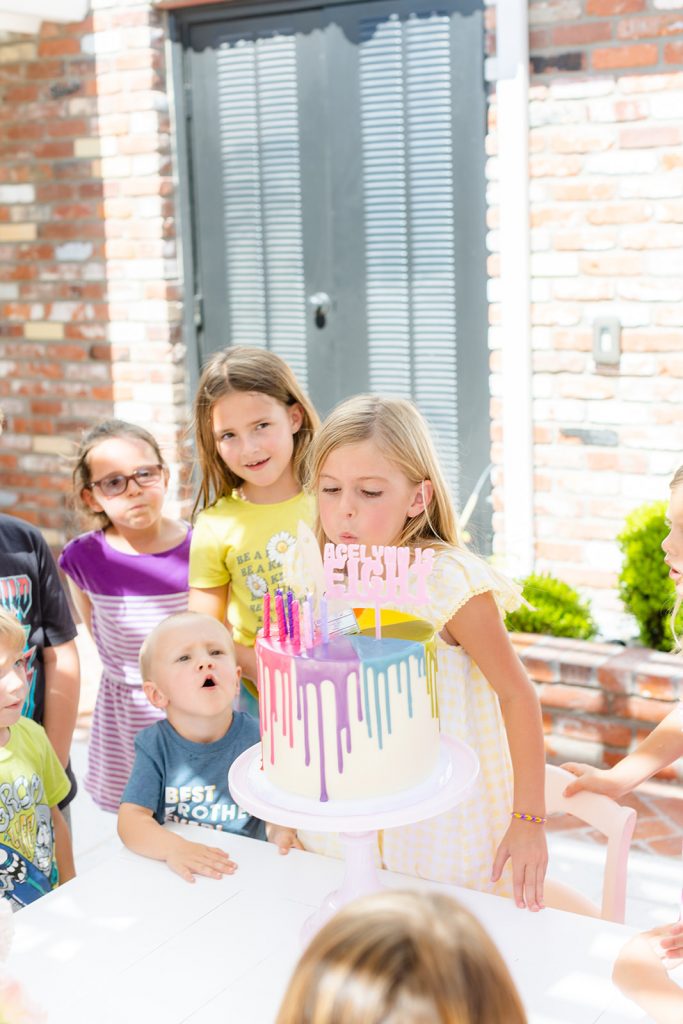 xx
Jacquelyn