---
Can you agree that there is nothing better than the enjoyment of fondue, whatever it be cheese or chocolate? Fondue is one of those timeless food activities that will get any age excited. Add a spring twist with bright colors and those marshmallow peeps, and the cutest mini Le Creuset fondue sets and you have one sweet spring fondue gathering.
Accompany with One Hope Wine and us grown-ups might be more excited than the kids for Easter this weekend. I know I would be!
Photos by Kylie Compton Photography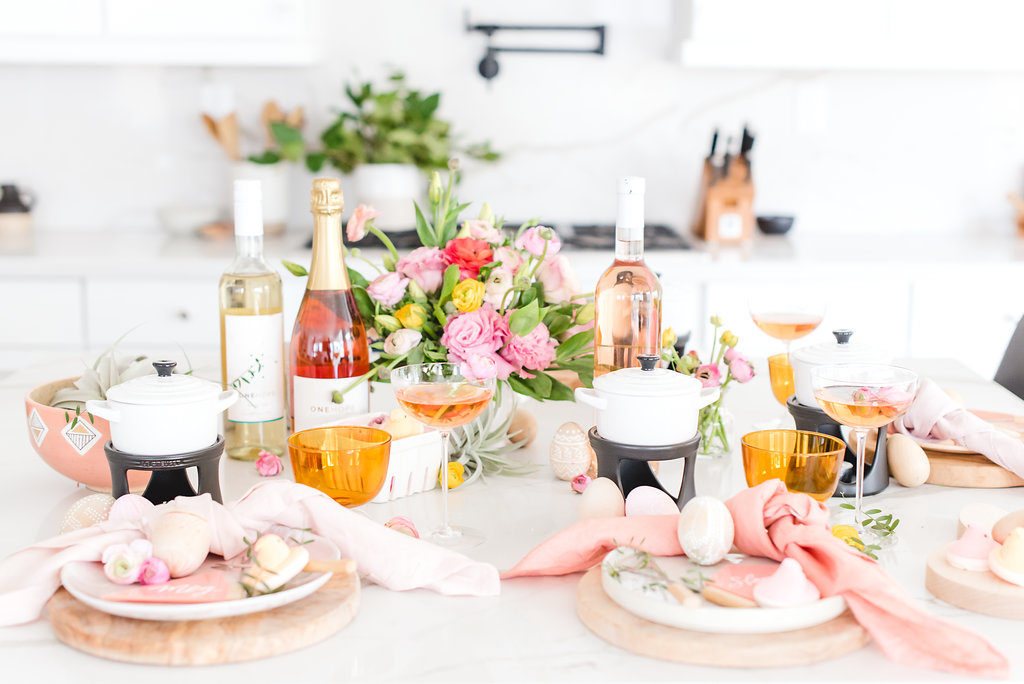 Le Creuset has you covered with their mini cocotte fondue sets. When I saw these, I knew immediately I had to have these. One thing about fondue has to share. A piece of bread or sweet treat is bound to fall into the sharable pot. With your own, that pot filled with all that warm white chocolate is all for you, and it doesn't get better than that.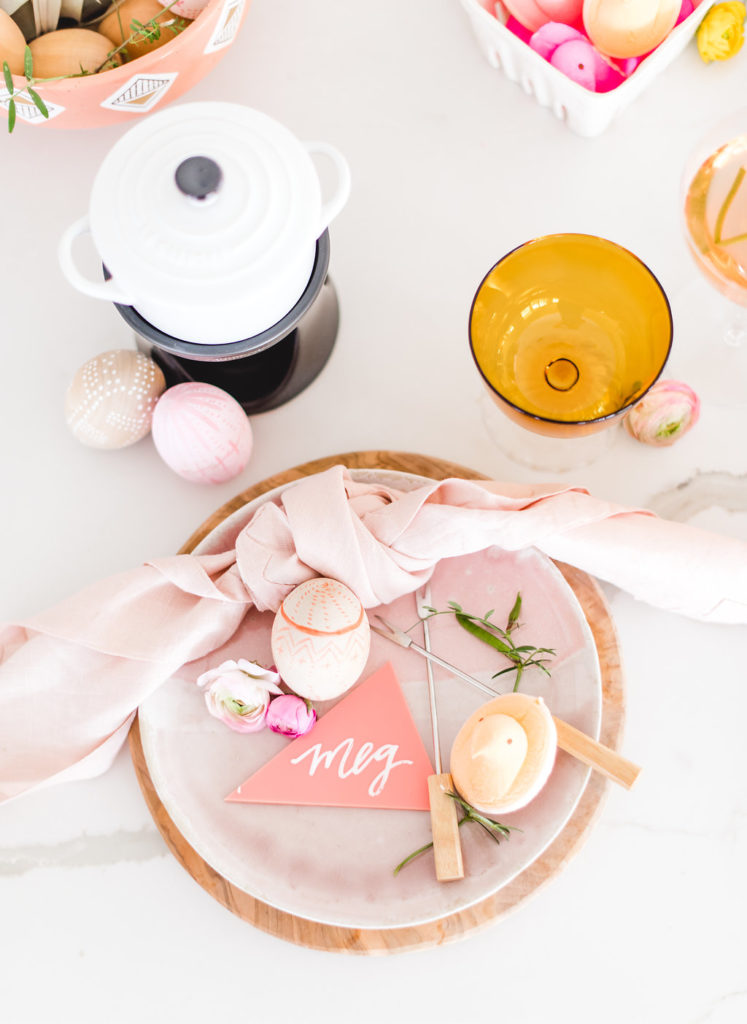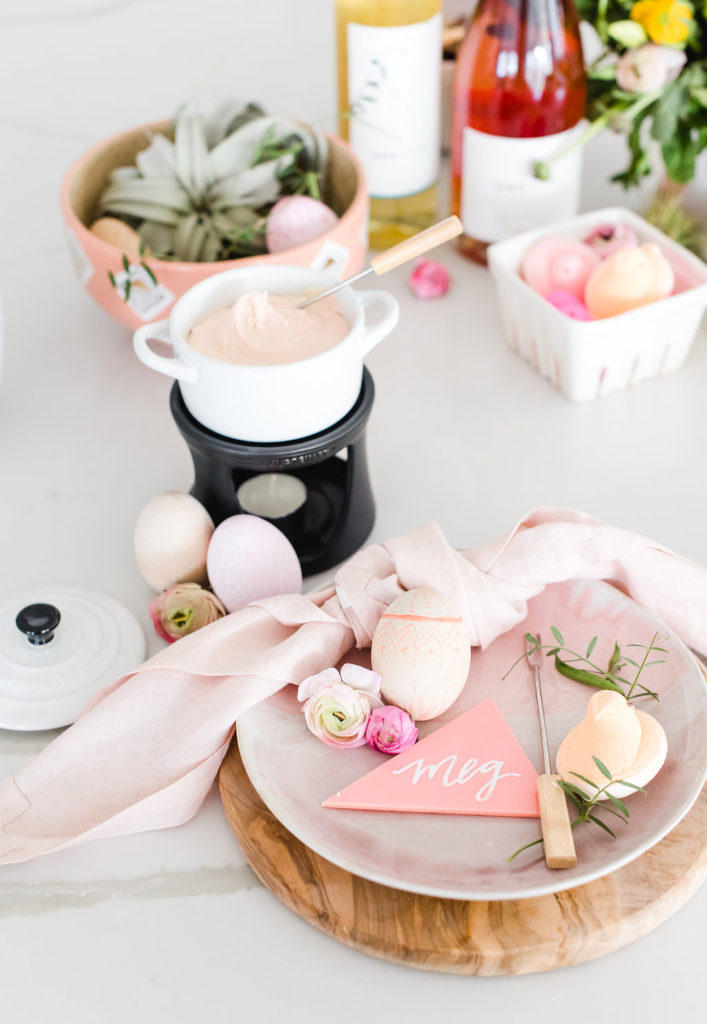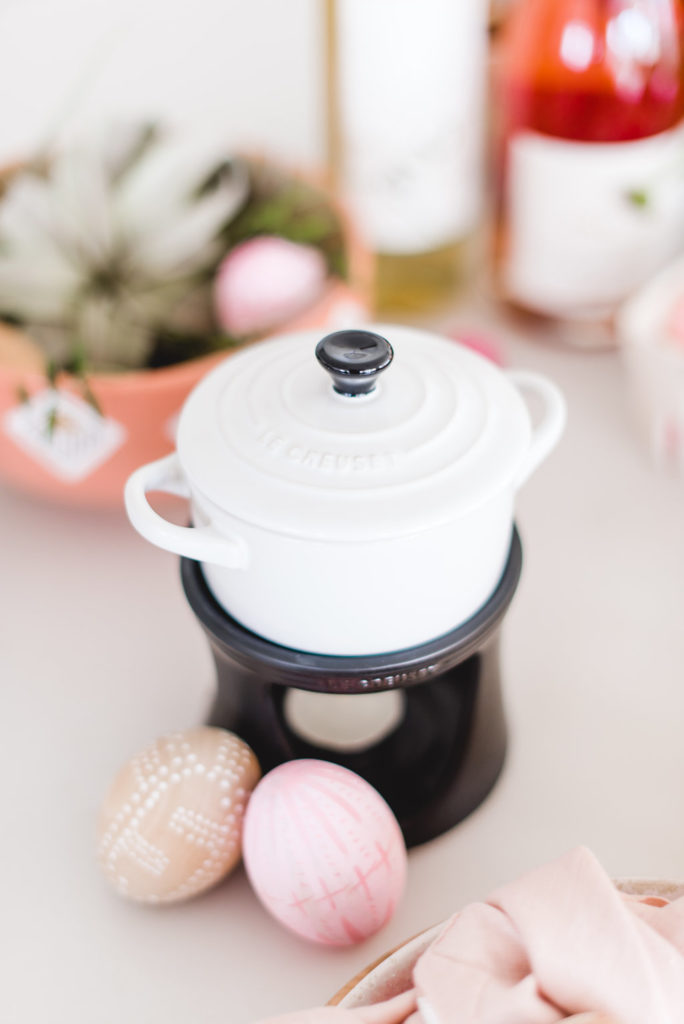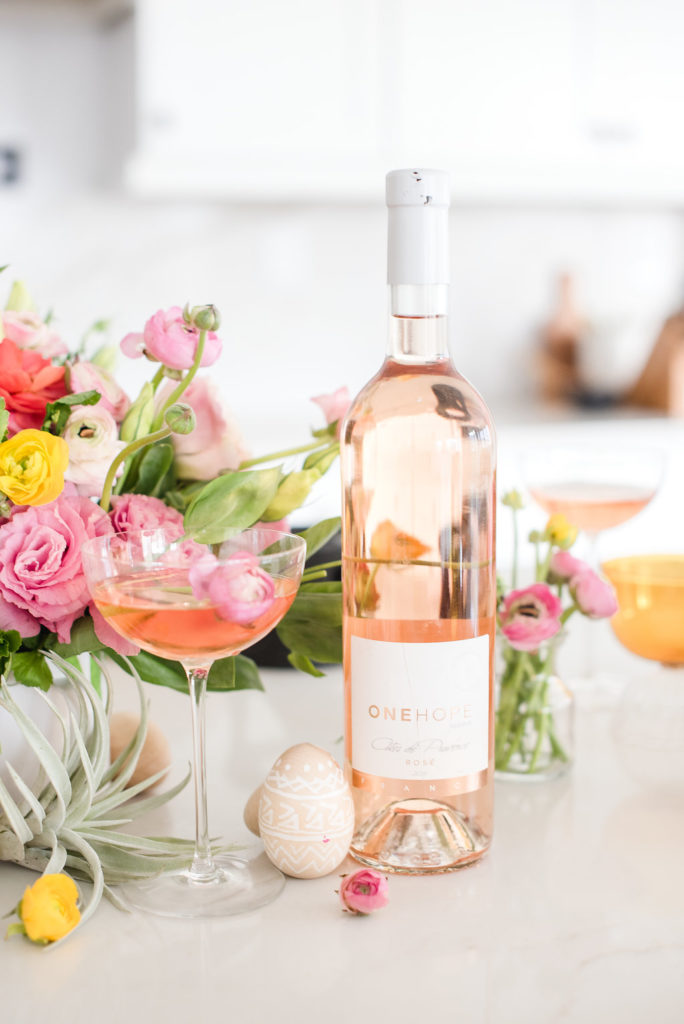 Anthropologie we all know has amazing pieces for your table, and their dinnerware sets are some of my favorites! They have so many great pieces it makes it hard to pick, so I mixed them to create a fun bohemian feel.
Their glassware and napkins are on point as well. I'm obsessed with their marguerite coupe glass, that pop of bright marigold is so pretty. Another fun addition is the Mayakoba napkin, soft linen that comes in various shades. They're so pretty and a fun addition to any table.
Ok, you have to check out these Ontario bowls! I seriously want to trade out all my everyday dishes with this collection and eat cereal in these bowls! Add these to the birthday wish list! They are on sale right now too! Yes!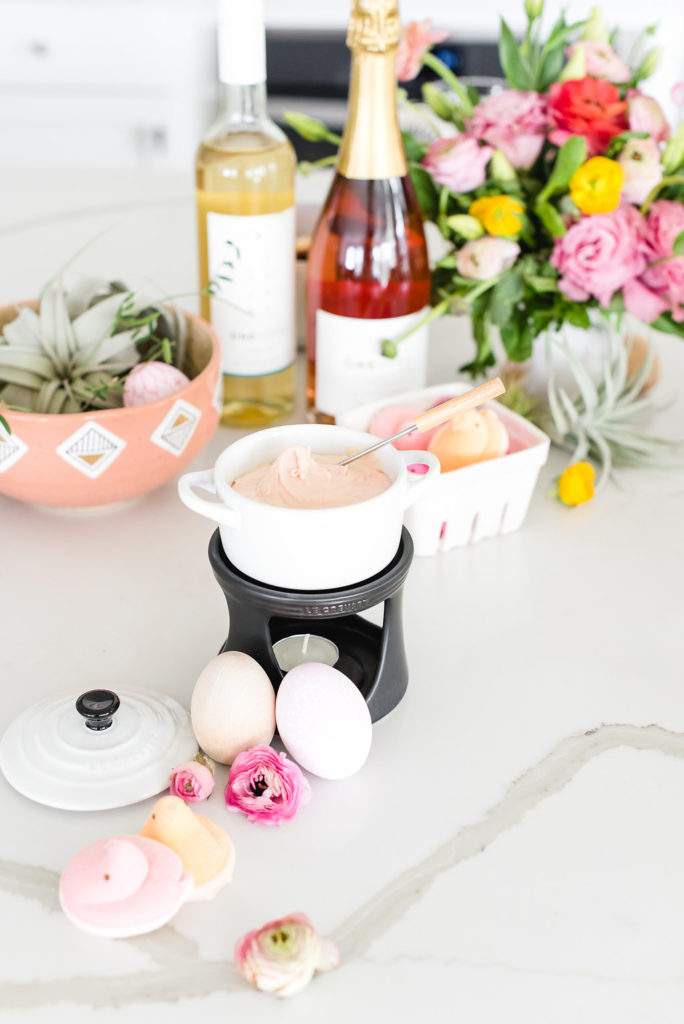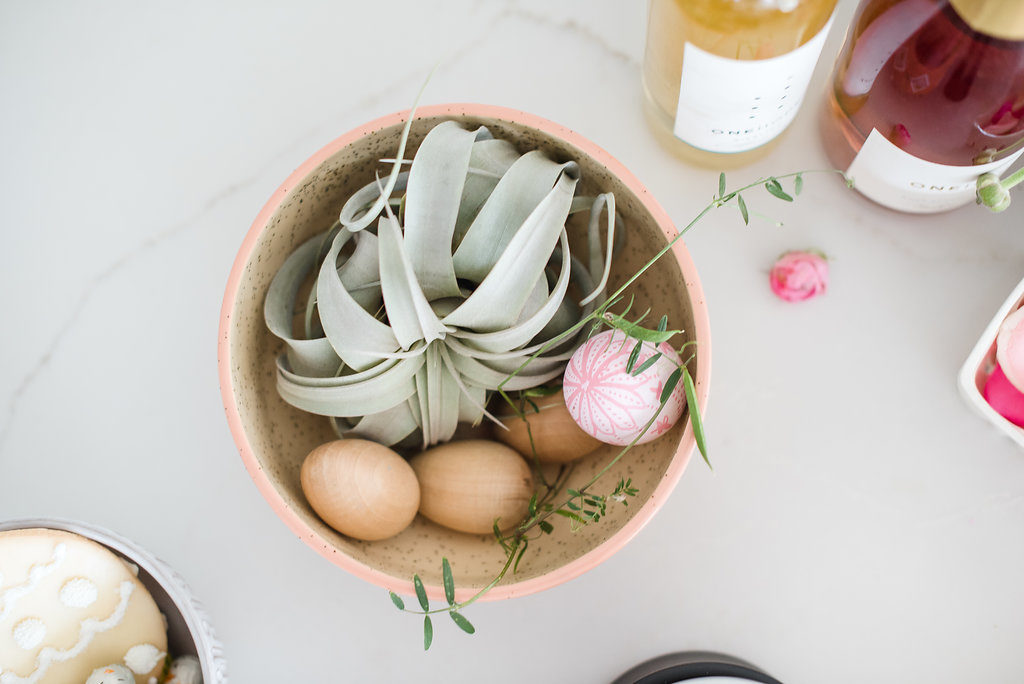 Now, that we have our pretty setup complete, let's talk fondue and fixings. When it comes to chocolate fondue, it's pretty easy. Get chocolate. Oh, but you know me too well. It's just not white chocolate. I may have added some goodies as well.
Raspberry White Chocolate Fondue
12
ounces
white morsels
(premier)
2
/
3
cup
seedless raspberry jam
1
/
4
cup
white chocolate liqueur
D I R EC T I O N S
Heat cream in a heavy medium saucepan over medium heat until bubbles appear; remove from heat. Add white morsels and whisk until melted and smooth. Stir in liqueur. Transfer mixture to your fondue pots. To keep fondue warm at the table for an extended period, place a candle or canned heat burner under the fondue pots. Finally, right before serving, swirl in some raspberry jam to create a pretty swirl of pink.
Serve with peeps, cookies, and any tasty treats you see fit! And don't forget the wine!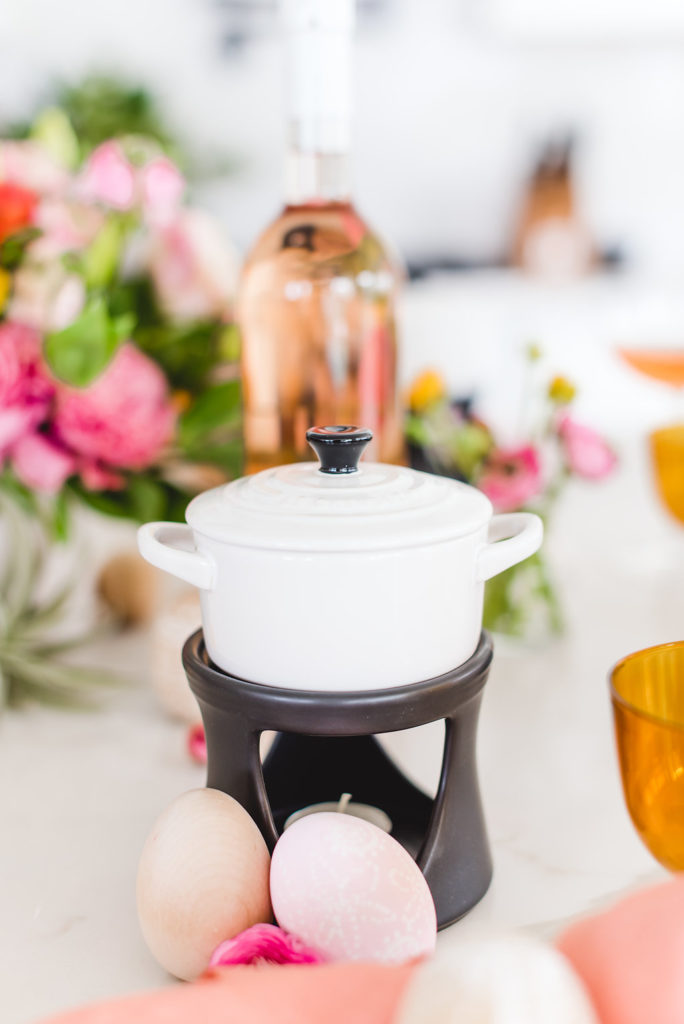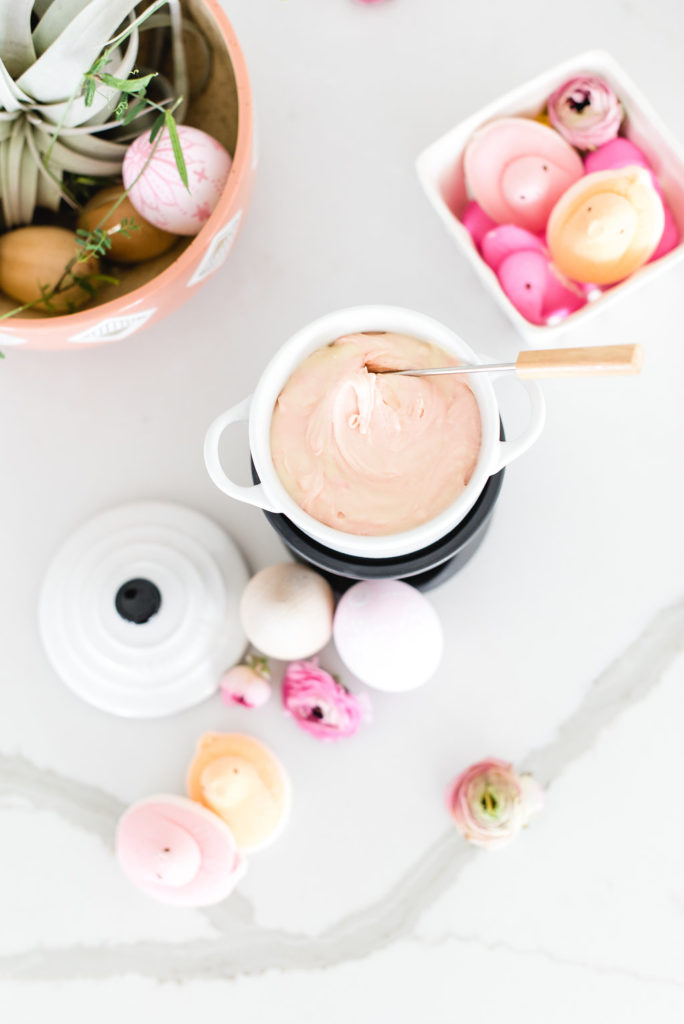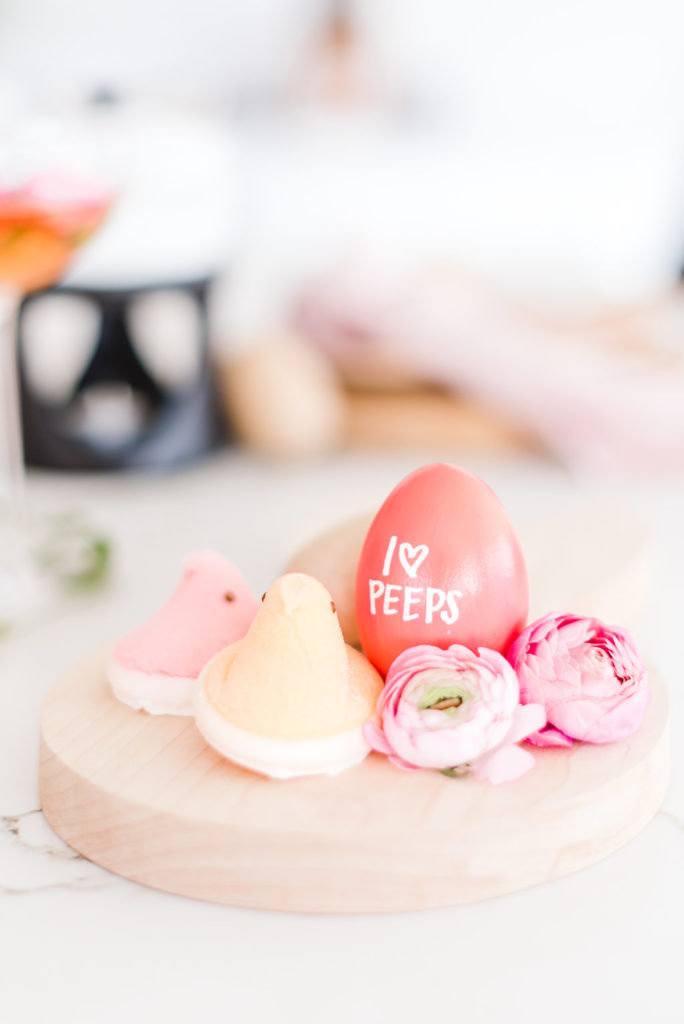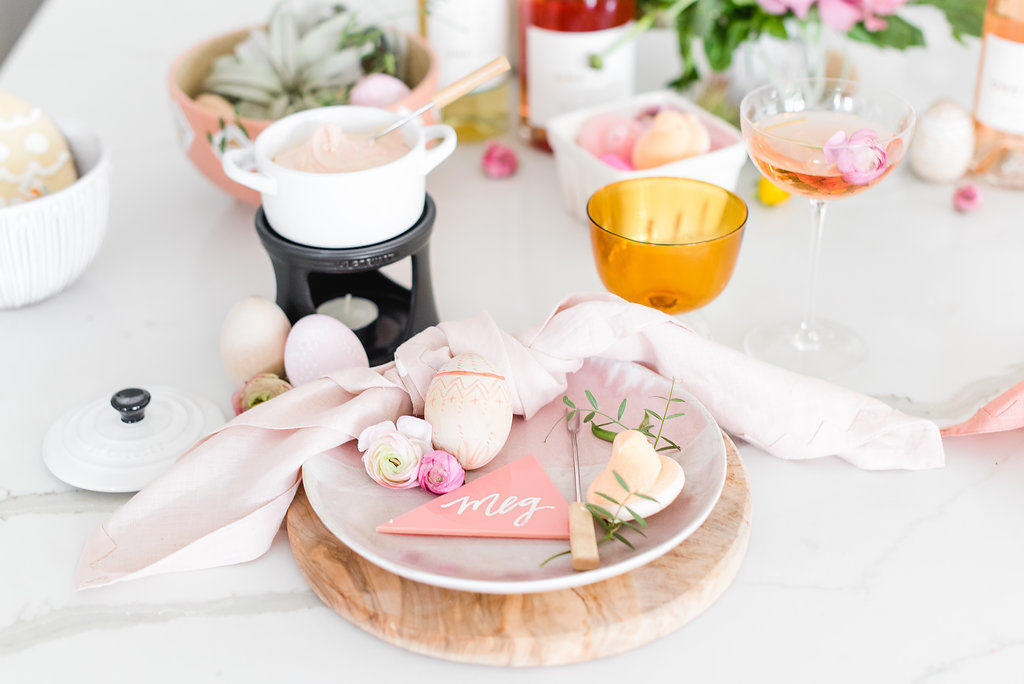 All so fun right!? Now us adults have something fun to look forward to besides the mimosas this weekend!

Shop all my favorite goodies to complete your fondue tablescape!

xx
SaveSaveSaveSaveSaveSave
SaveSaveSaveSaveSaveSave