It was bound to happen eventually… With all of the kids parties we throw, we were bound to throw a Barbie party! Of course, she is a classic and every little girl loves her. Not to mention, some big girls still do too, judging by this party! This was such a fun event full of pink, hearts, and all things girly!! Keep scrolling to see it all!
Photos by Meilani Cottrell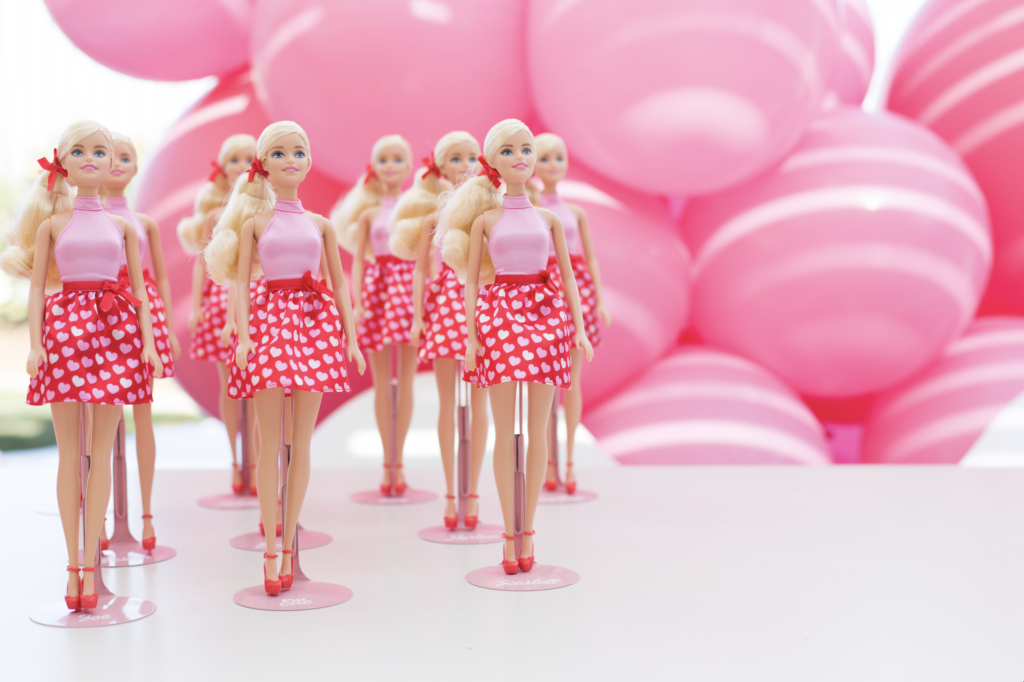 But really, what is more quintessential to little girls than Barbies?! To be honest, I wasn't a Barbie loving girl as a child, I was more of a tom boy. But now that I'm older I can definitely appreciate the love little girls have for dressing up their dolls!
My friend Alatheia of Art of Being Female came to me wanting to throw a sweet Barbie party for her two girls. You may remember her parties last year here and here. Her littlest one even says Barbie already! It wasn't a birthday party, just a fun party to celebrate with friends. Clearly the best kind, right?! Being the hostess with the mostest, she obviously went all out.
I thought, how fun is this that I get to help make these little girl's dreams come true!! So we dived in to the full fledged world of a girly girl, right into that bright pink pool of Barbie!!!!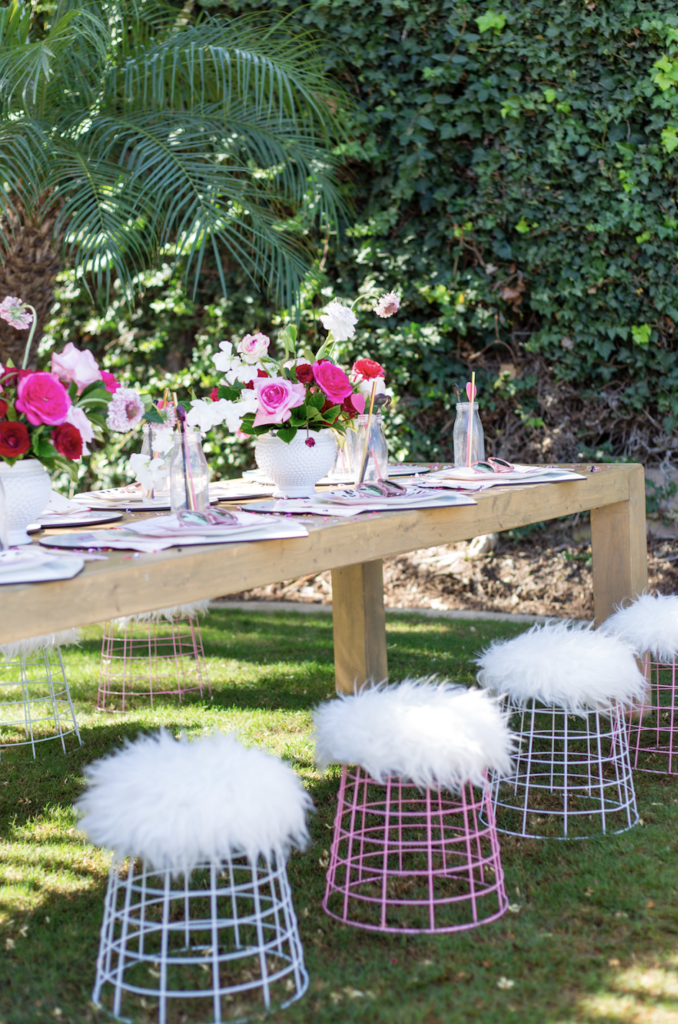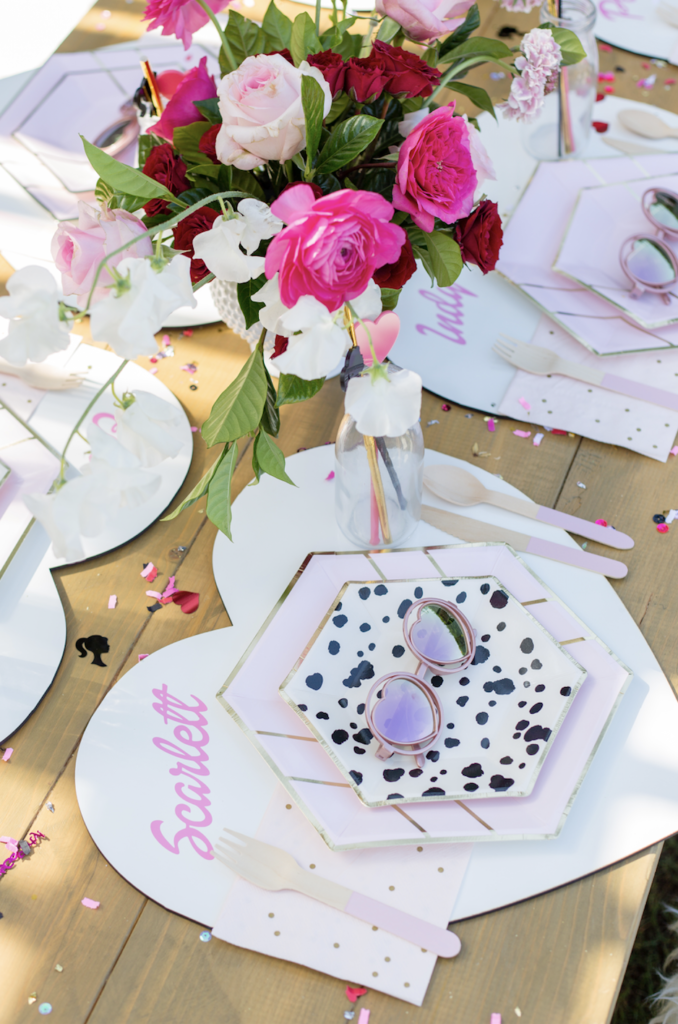 To begin with, these rentals are just to die for. Teak and Lace has the cutest fur stools, they were truly a must for this one. For the tables we had fun mixing prints and using pink, white, black, and gold with the tableware. Next, Poppy Jack Shop created the cutest heart placemats with each little one's name as a place setting. Along with the most adorable heart and barbie drink stirrers!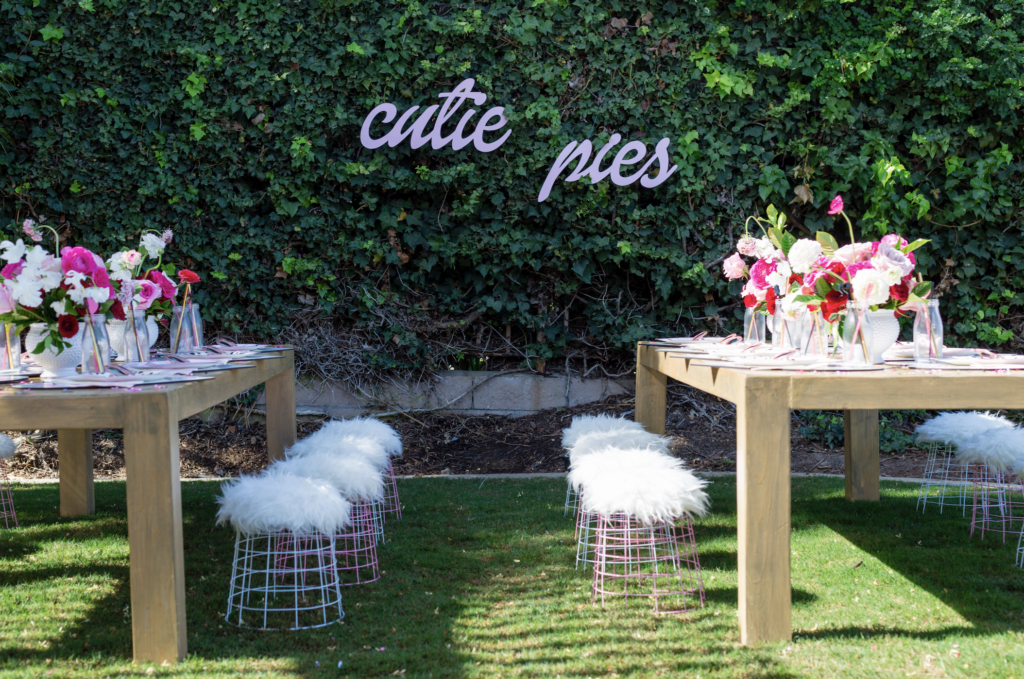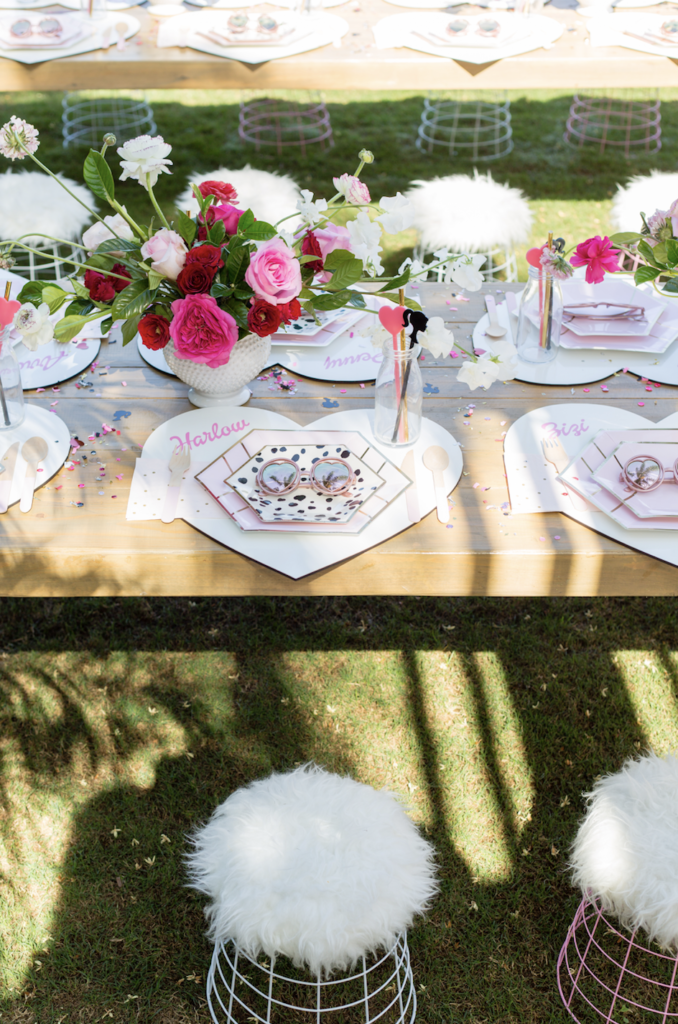 The florals were as gorgeous and girly as they come from Rooted & Wild, they added just the right girly touch! Each little guest was also gifted those cute heart sunnies from The Children's Place.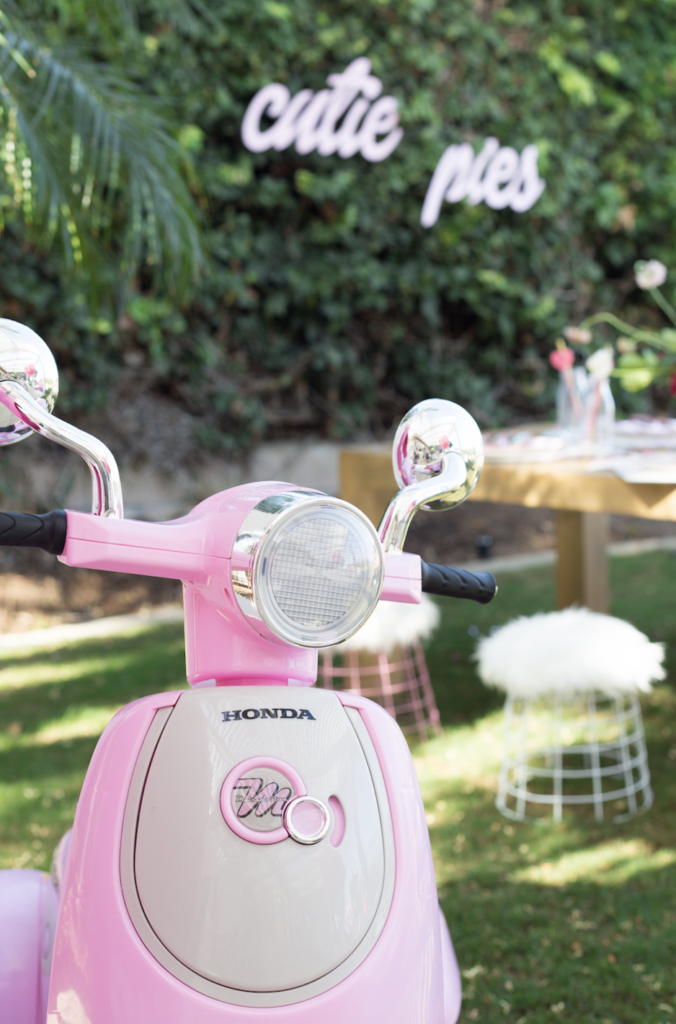 And no Barbie party is complete without bright pink balloons from Wild Child, right?! Another amazing touch?! Barbie dolls for each guest on custom stands with their names on them… It really doesn't get any cuter my friends.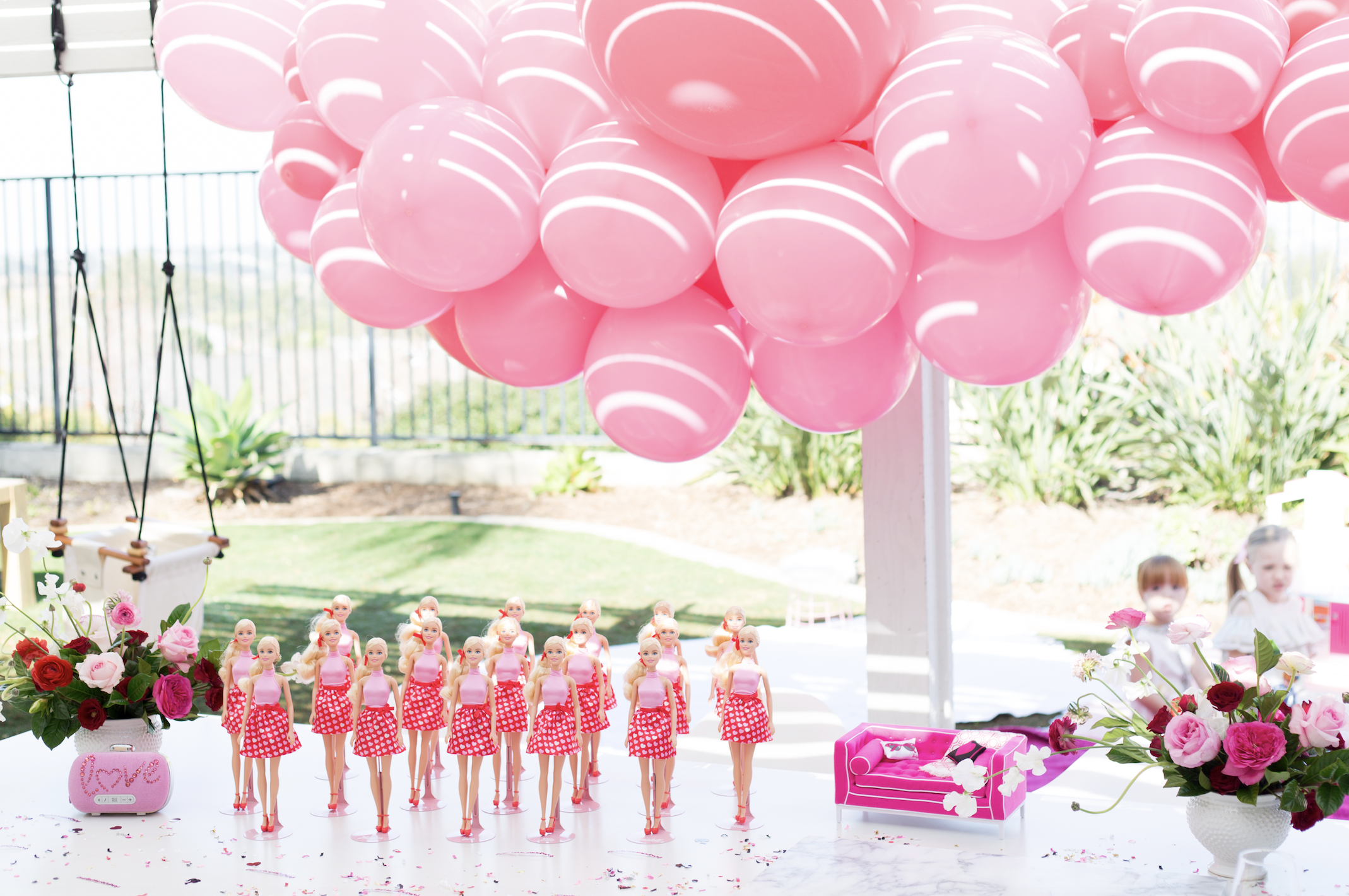 For food we had heart shaped pizzas made from favorite local pizza spot, Sgt. Pepperoni's! Rosé for the mamas of course, gotta keep with that pink theme ;)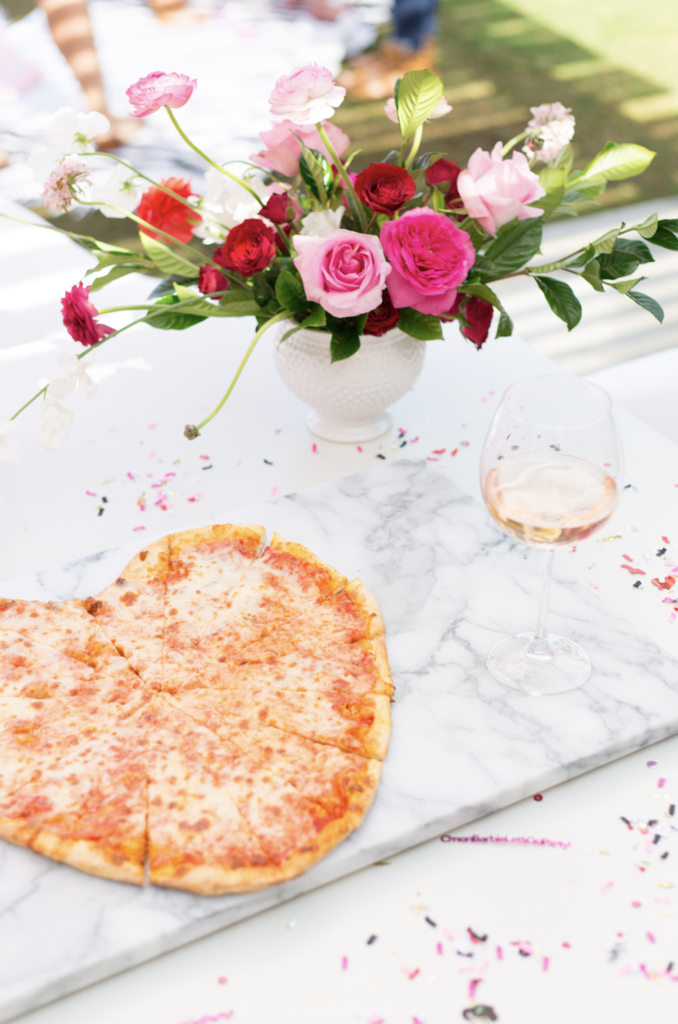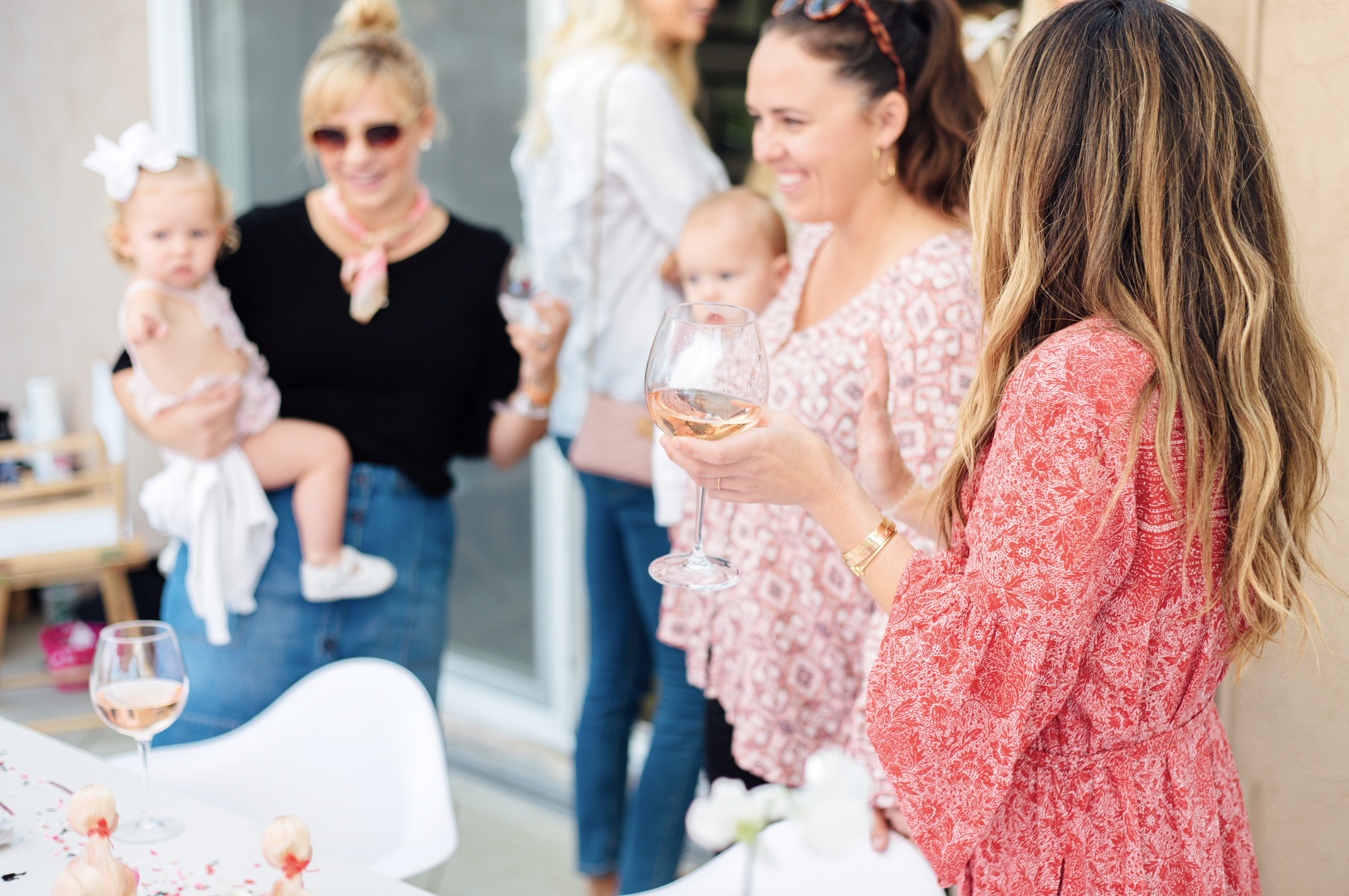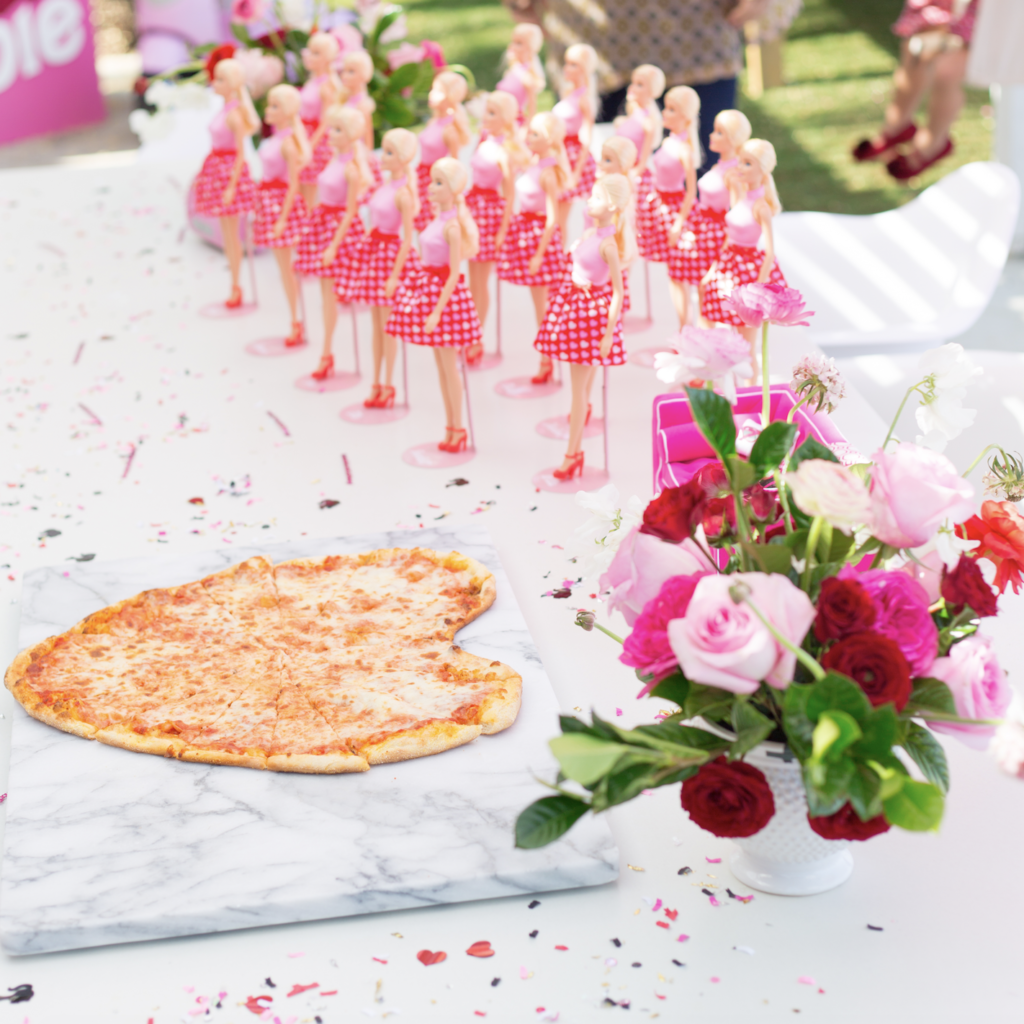 Barbie of course made an appearance dancing with the girls, doing hair and makeup and just being fun!! Alatheia also rented a Barbie box for the girls to take photos in and have their own moment in the spotlight!!!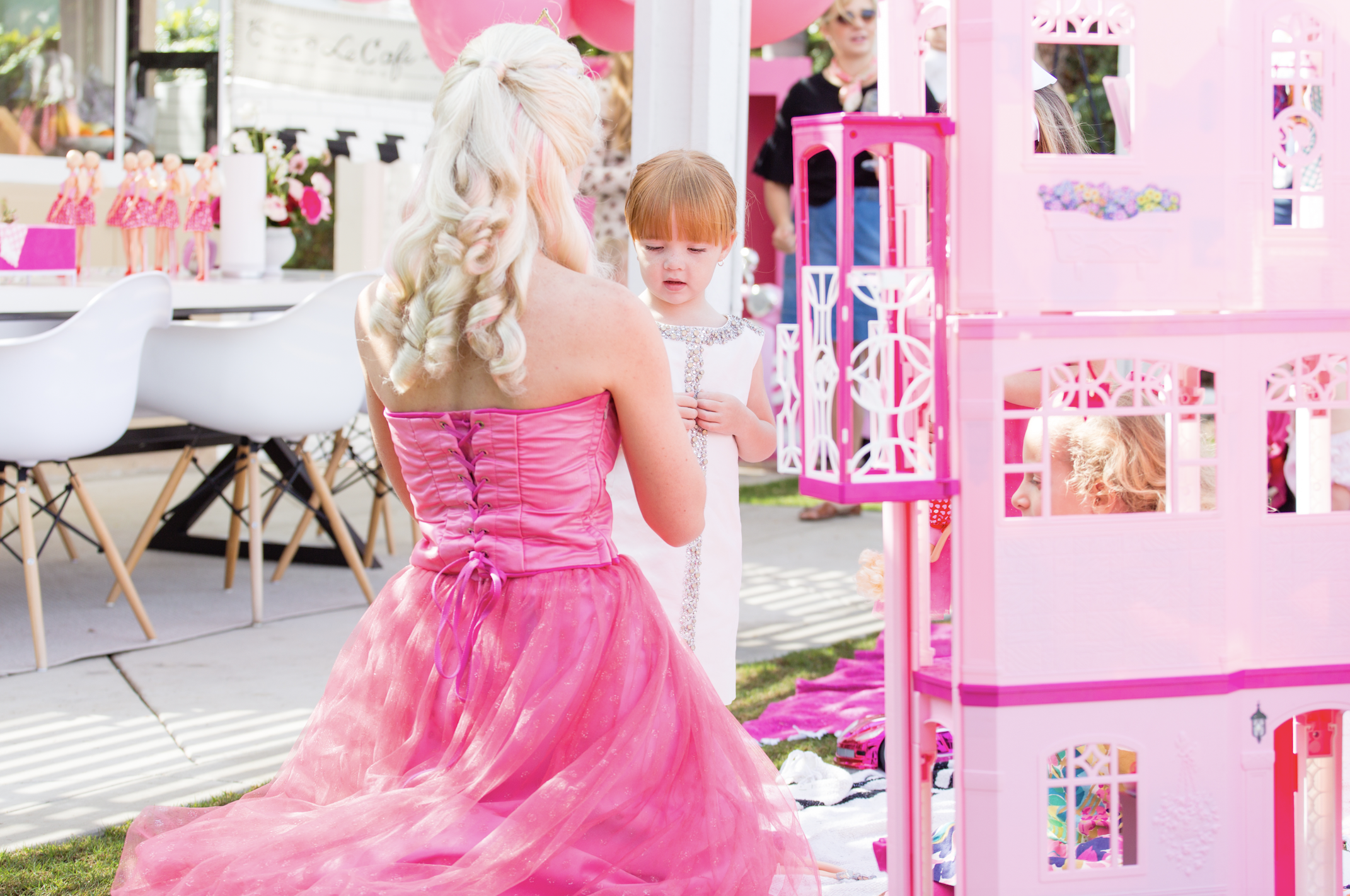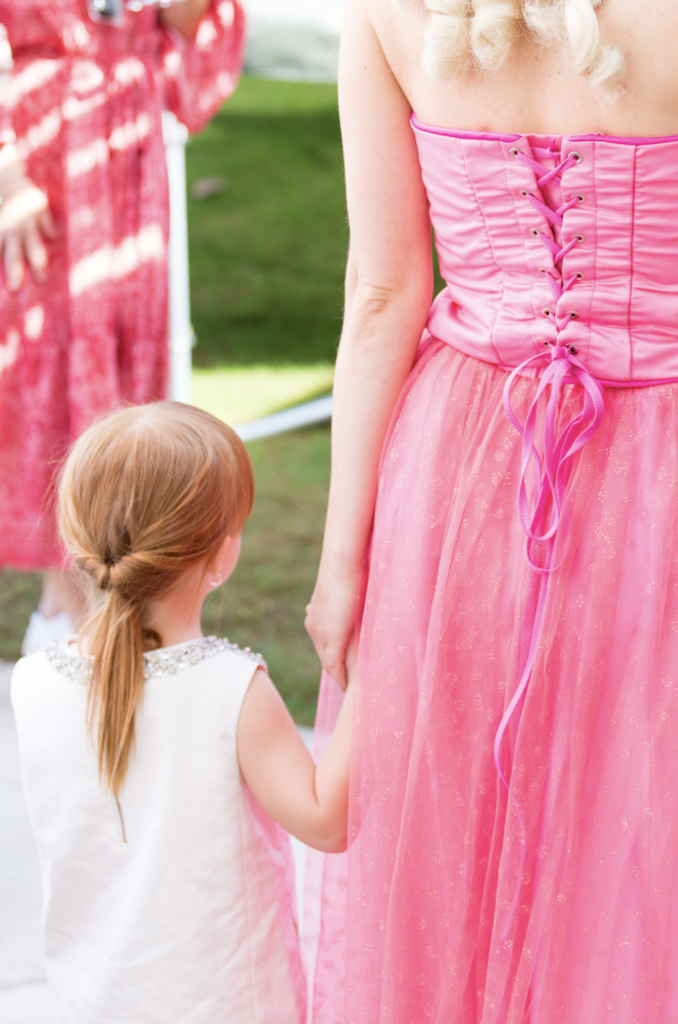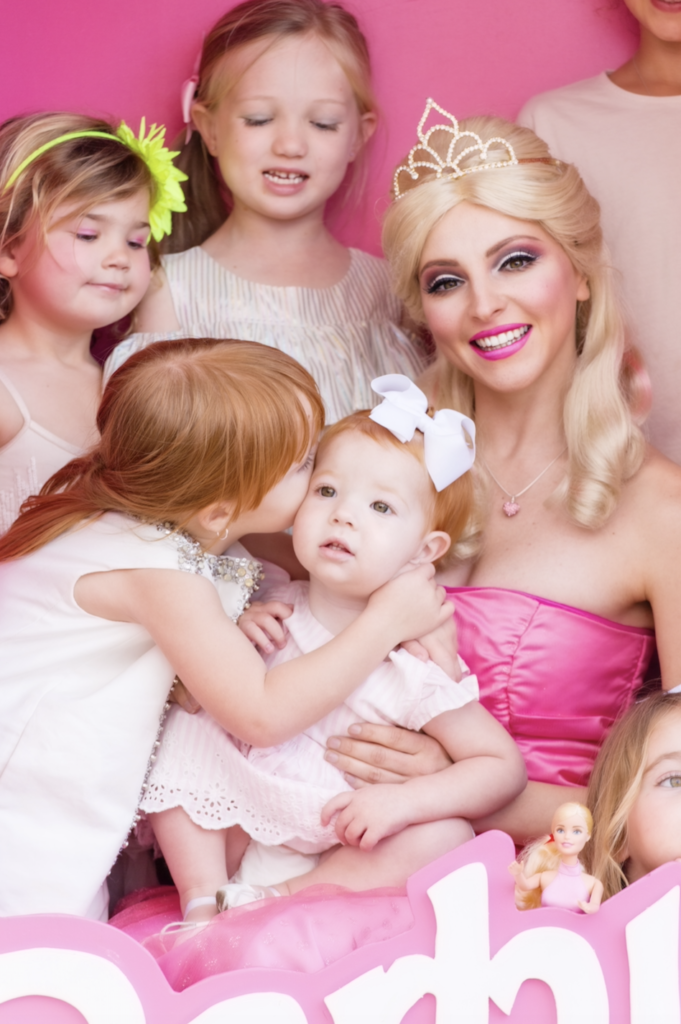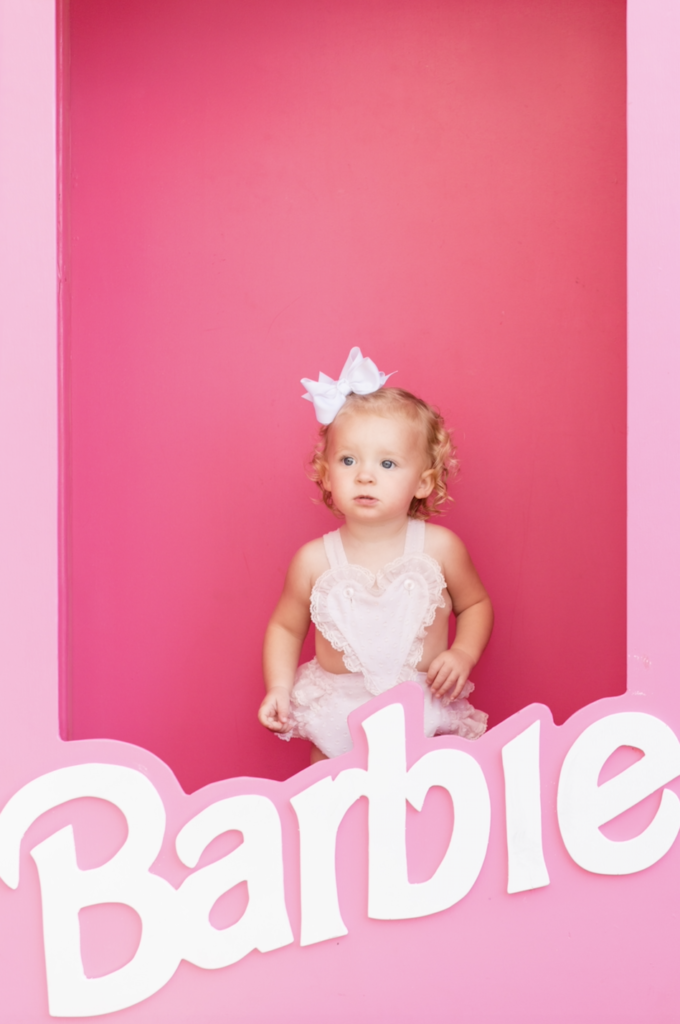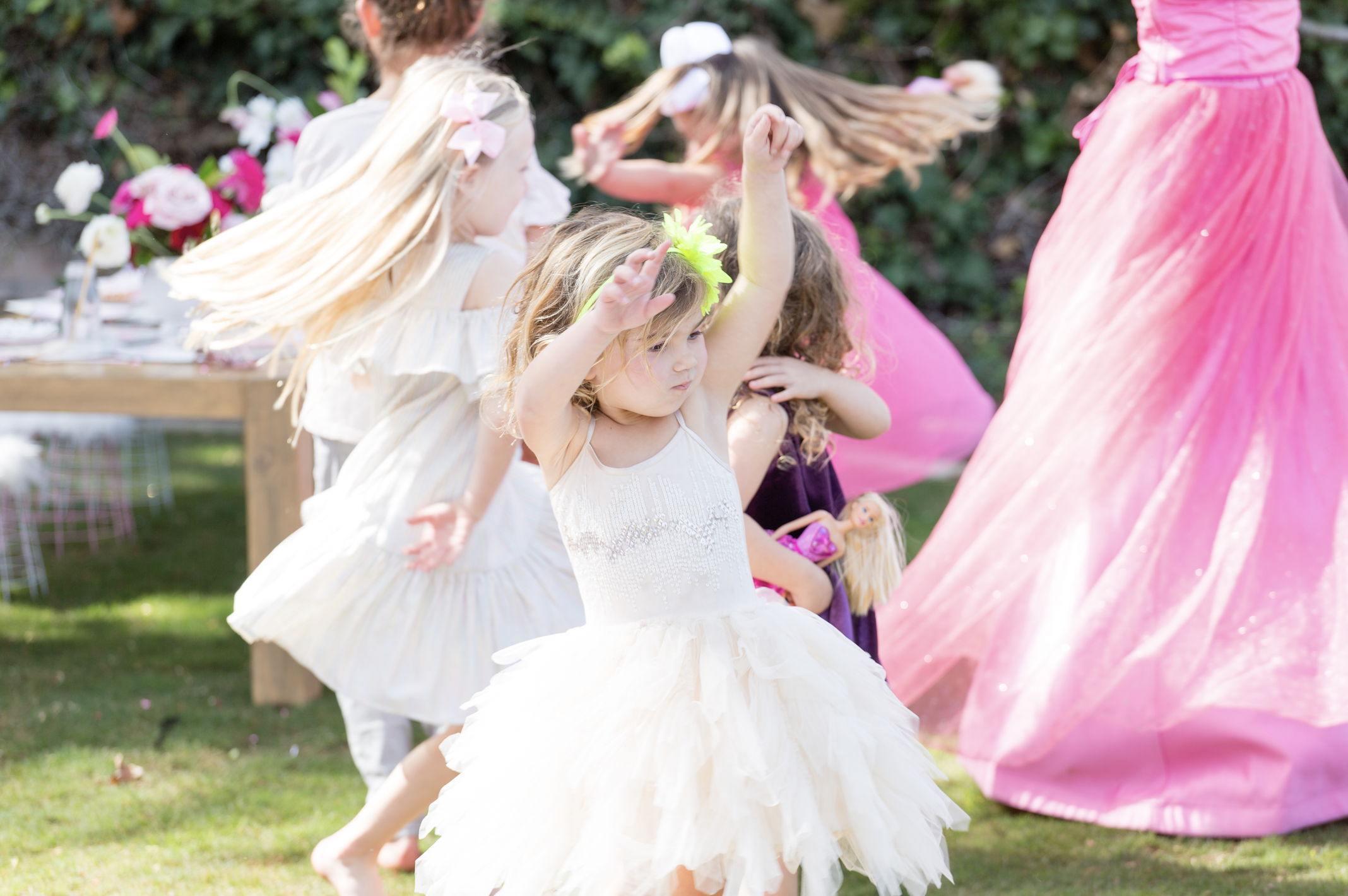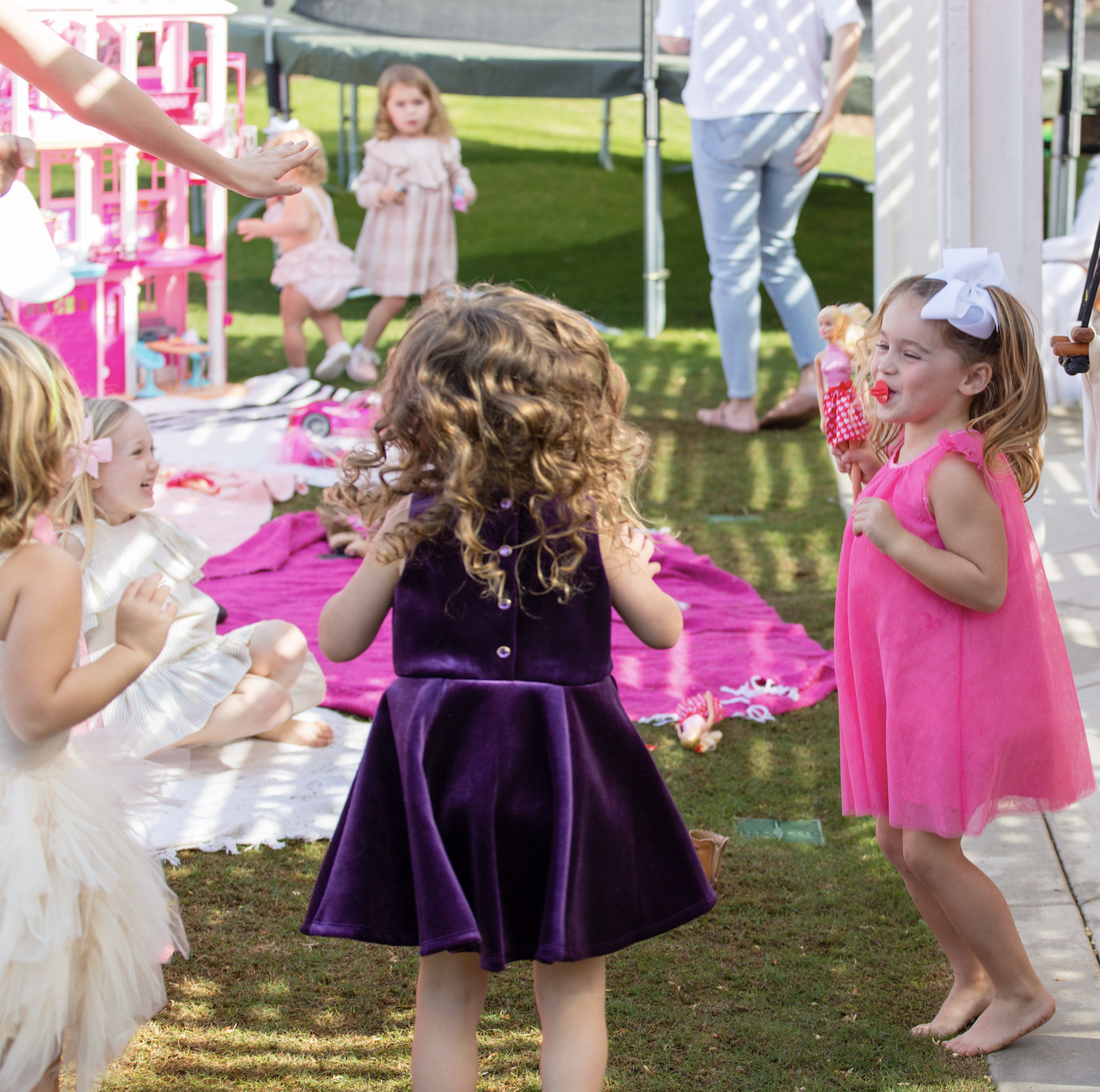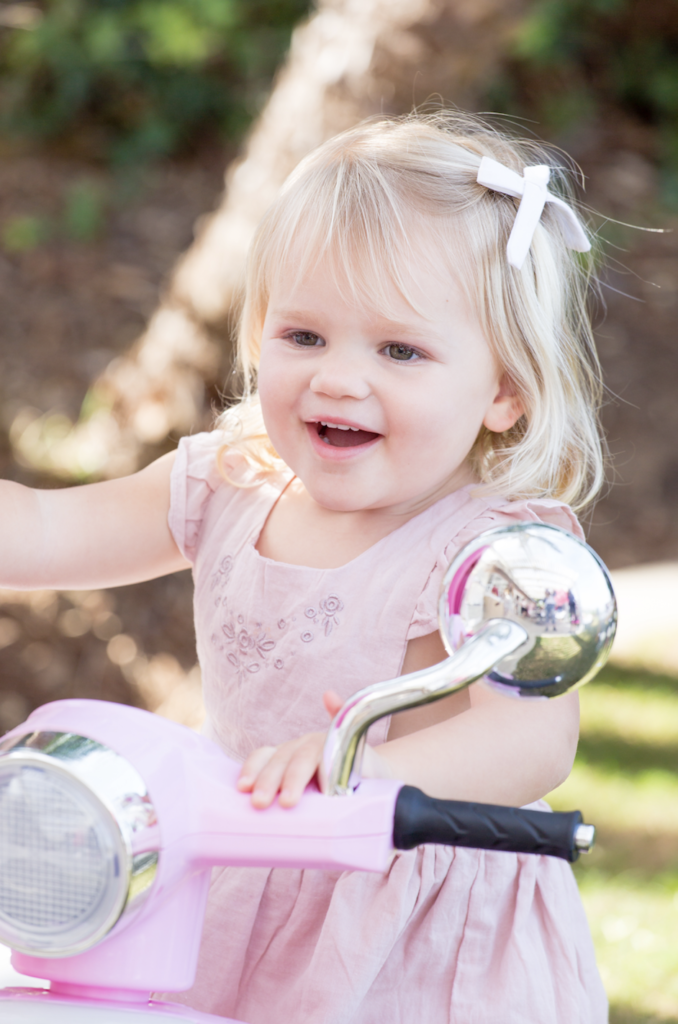 For dessert we turned to Sweet & Saucy Shop for a delicious funfetti cake, cupcakes and Barbie cookies. Poppy Jack Shop of course added extra details with cake and cupcake toppers.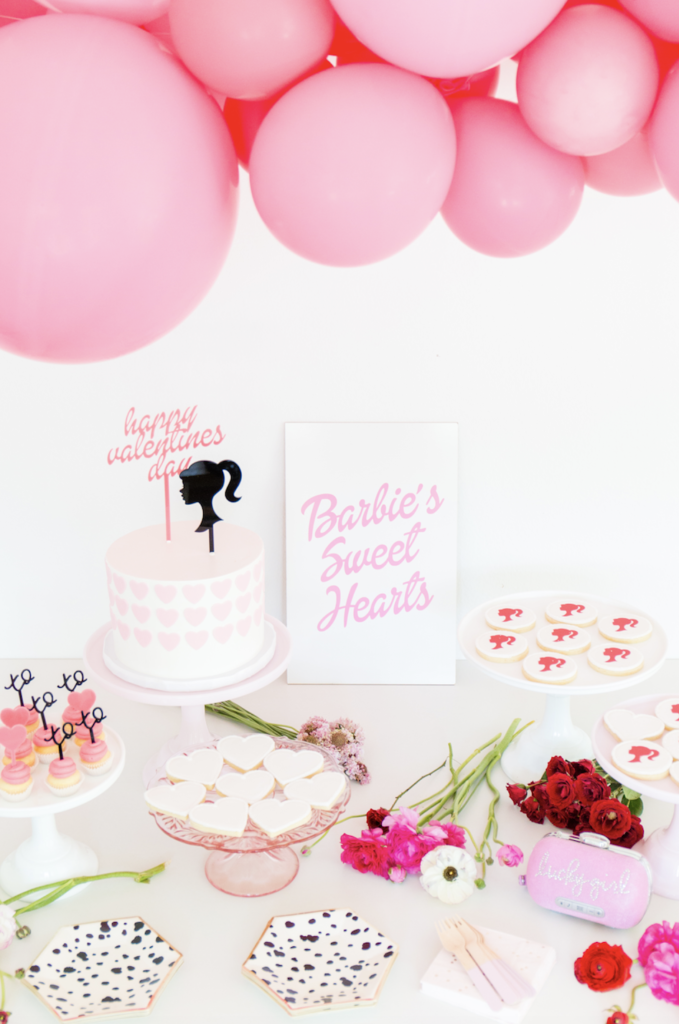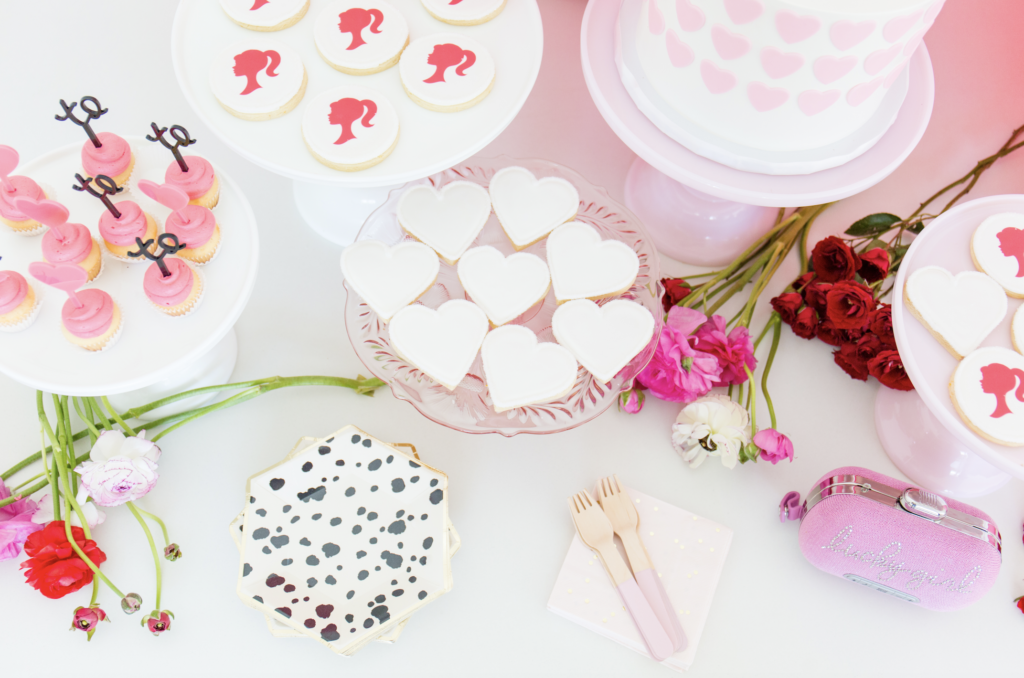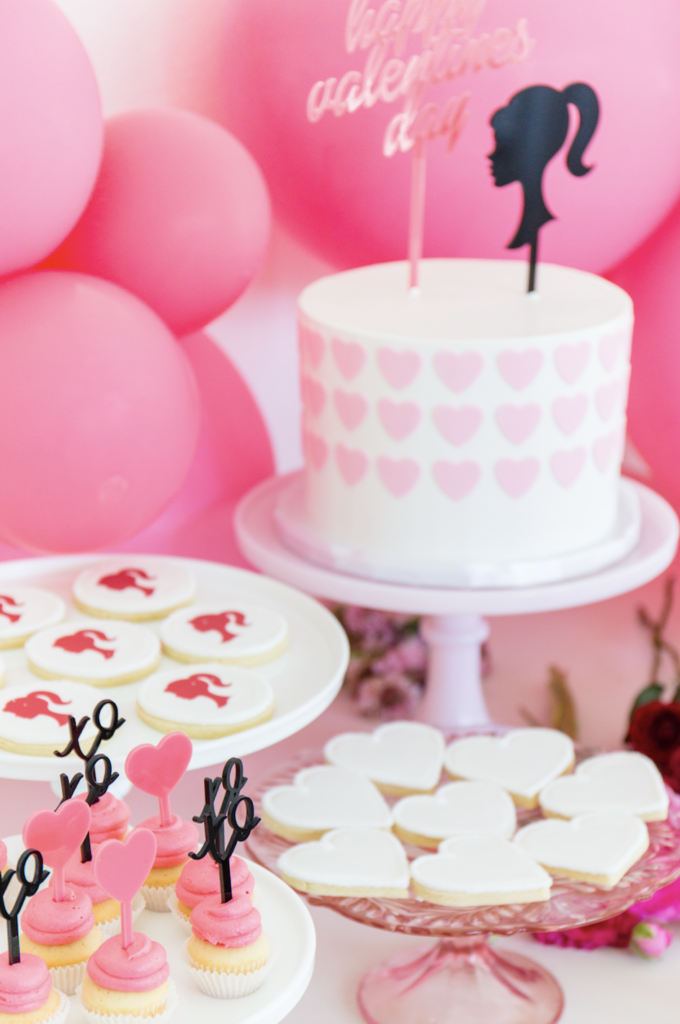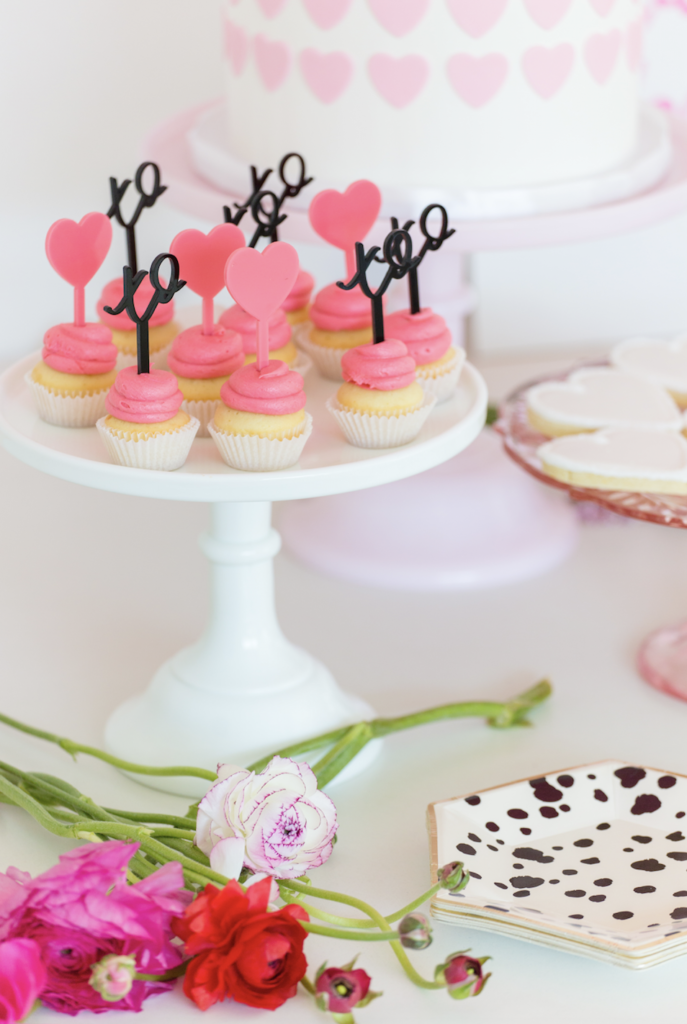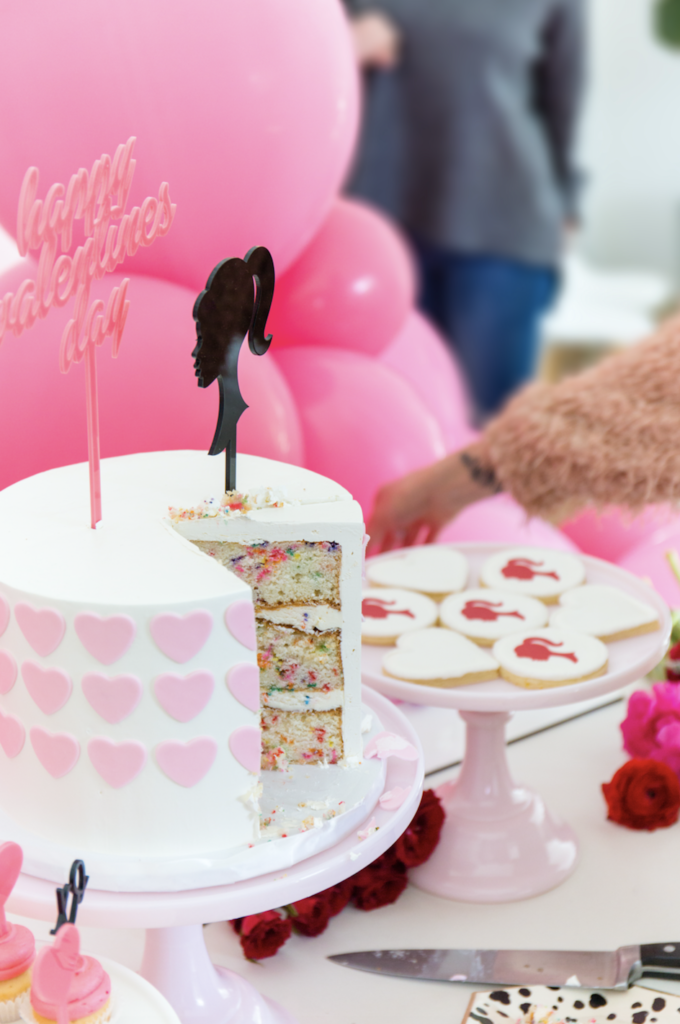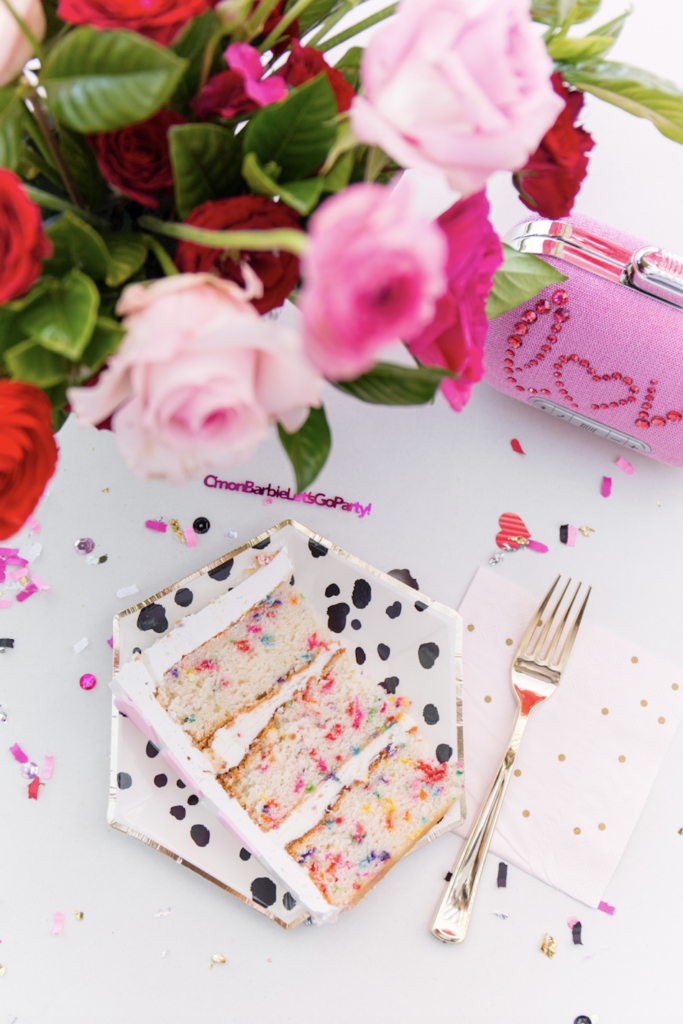 It's so fun for us to throw parties for kids, no matter what they are into and what stage of life they are at! Seeing these girls have the time of their life is one I'll remember forever!! Lastly, this video of the party by Tahnei Roy, it's a must see!!!
xx
Jacquelyn