With this month being the month of love, I'm dishing out some pretty pink dishes. Today, it's a watermelon and strawberry gazpacho. This pretty pink cold soup is a burst of savory, sweet, and spicy all in one bite. The traditional way of making gazpacho has tomatoes, onions, and cucumber with peppers and herbs. I like sweeter things, so I made the main ingredients sweet by adding watermelon and strawberries. This soup will have you excited for everything spring and summer in every spoonful you have!

Photos by Dayna Studios
---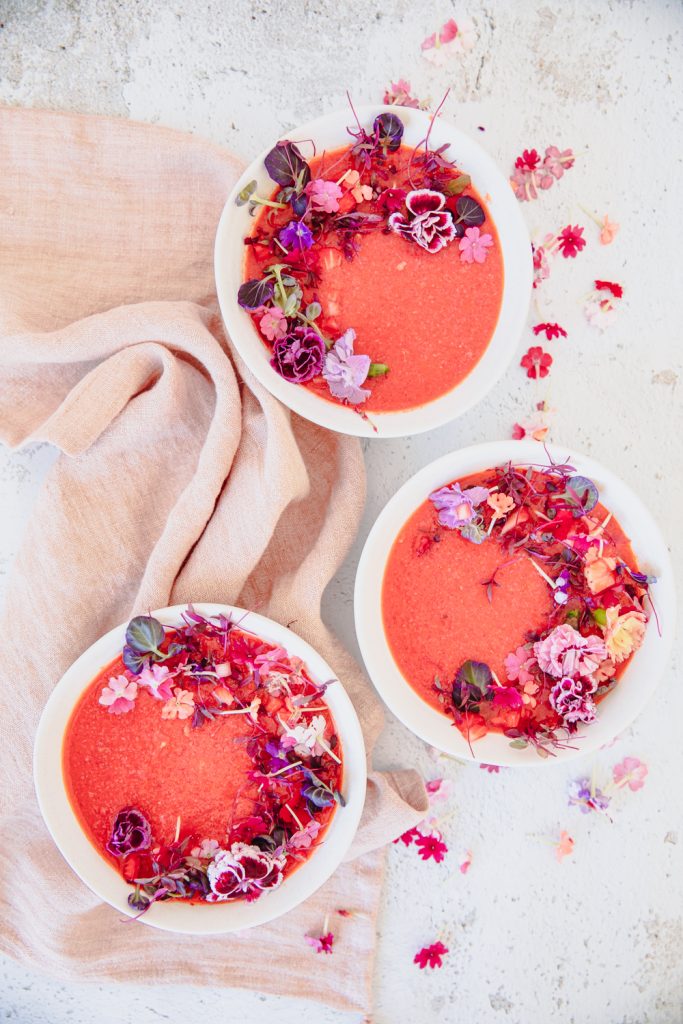 ---
WHAT IS GAZPACHO?
Gazpacho is a soup made with chopped tomatoes and onions and cucumbers and peppers and herbs; served cold.

LIKE THINGS SWEET?
Traditional gazpacho has ripe red tomatoes. Since I'm making this gazpacho sweeter than the traditional one by adding fruits, I like to use cherry and plum tomatoes. They are sweeter than the classic red tomato. Feel free to add in whatever type of tomato you want.
---
WATERMELON AND STRAWBERRY GAZPACHO
SERVES: 6 | PREP: 15 MINUTES | COOK: 0 MINUTES
W H A T Y A N E E D

1 lb. halved cherry tomatoes
1 lb. coarsely chopped ripe red or plum tomatoes
1 lb watermelon seeded and coarsely chopped
2 cups ripe strawberries coursely chopped
1 jalapeno seeded and coarsely chopped
2 garlic cloves
4 ounces (about 2 slices) of any type of white bread.
Use only the white part, no crusts.
1 lime juiced
2 tablespoons red wine vinegar
3/4 cup extra virgin olive oil
1 teaspoon kosher salt
1/2 teaspoon pink peppercorns
Edible flowers
B U S T O U T
Blender
---
I N S T R U C T I O N S
What is great about this soup is that it takes only 5 minutes to make. Throw all the ingredients in the blender except the olive oil. Start blending, and stream in the olive oil slowly for about 2-3 minutes. Once combined, taste and adjust to your liking. You may want to add more salt and pepper or lime juice. I like a lot of lime juice, so I added more. Cover and let the flavors combine and chill in the fridge for at least 2 hours. Serve up with garnished fruit, pepper, edible flowers, and a sprinkle of finishing salt.
---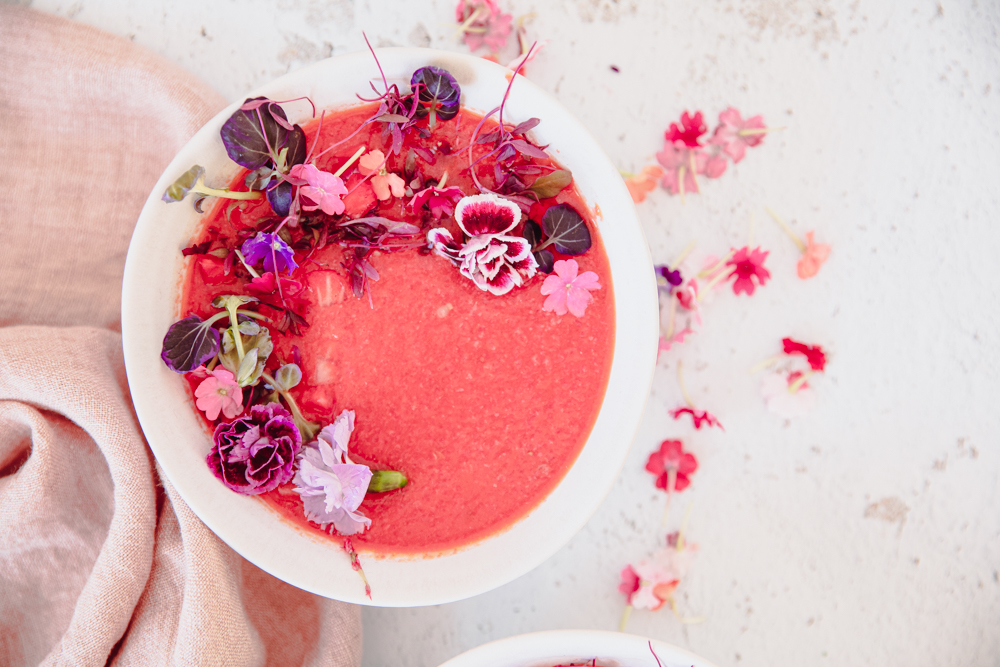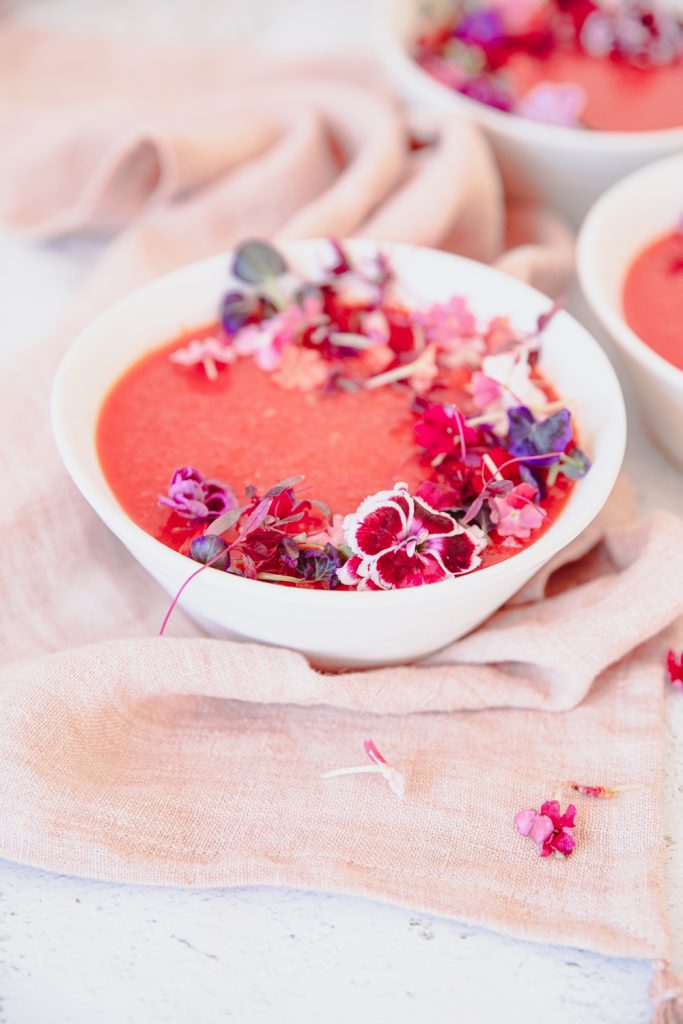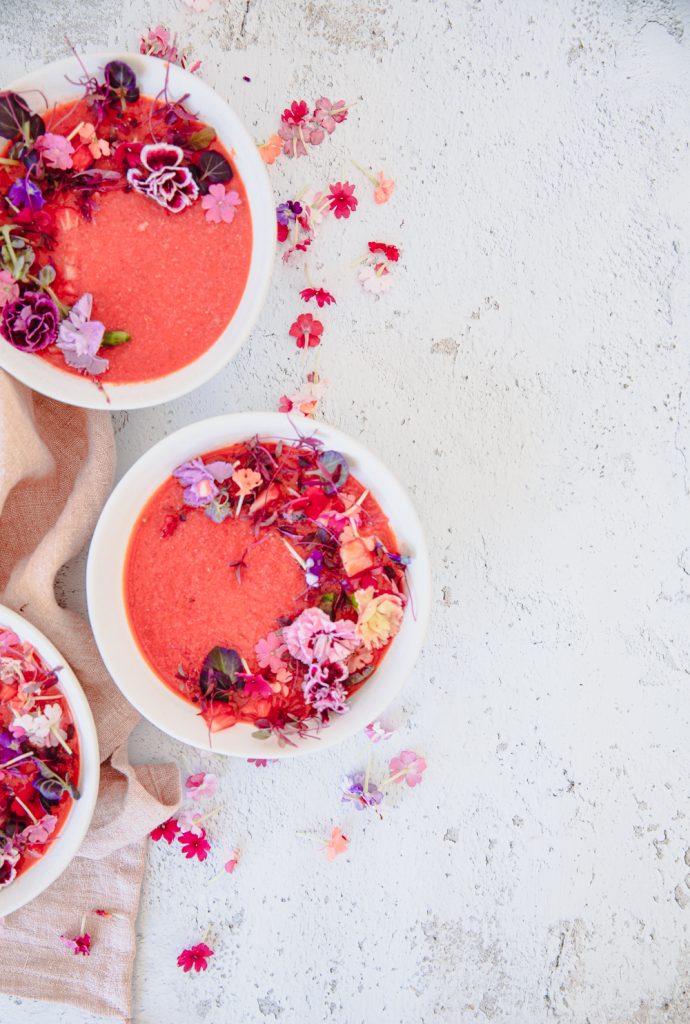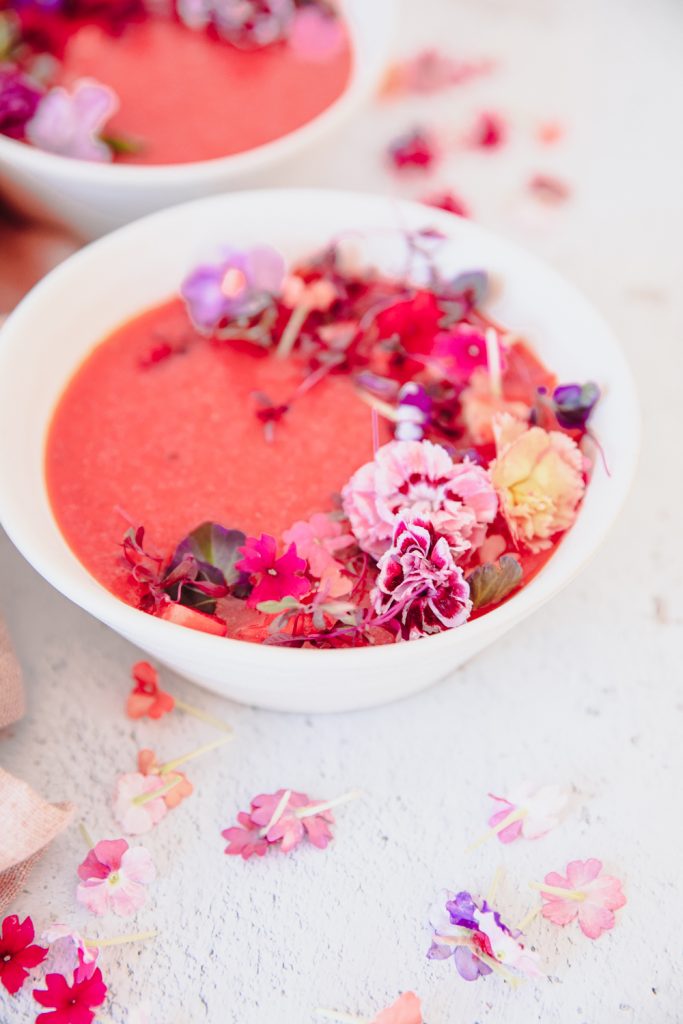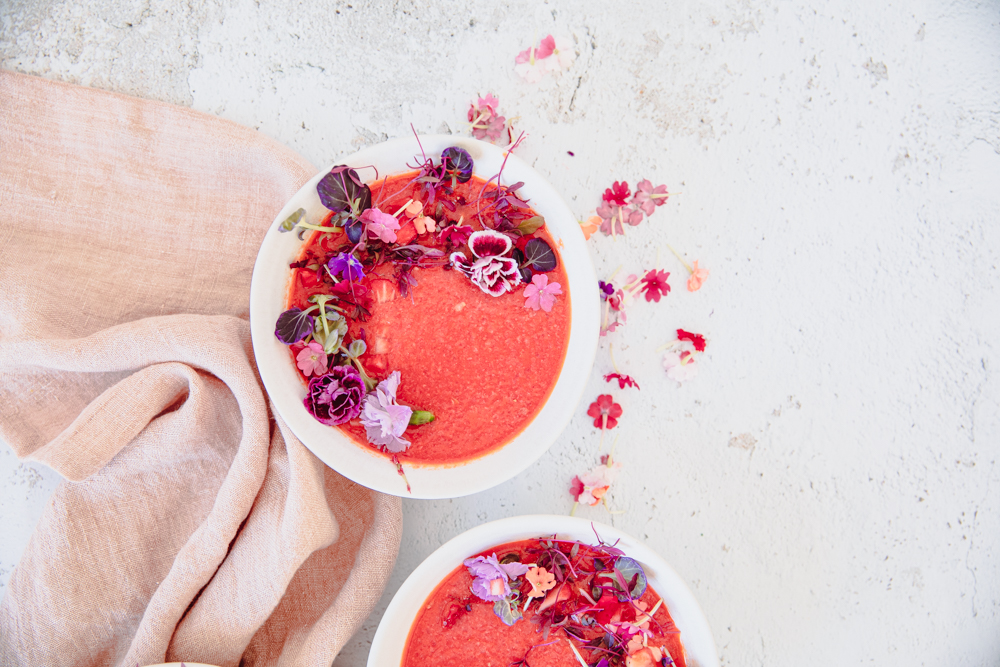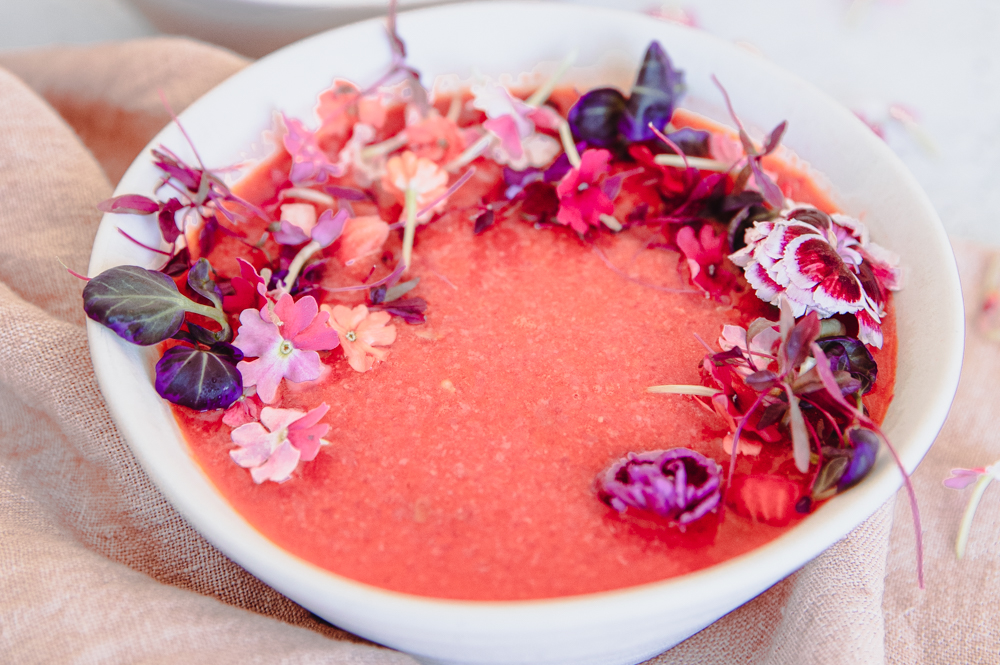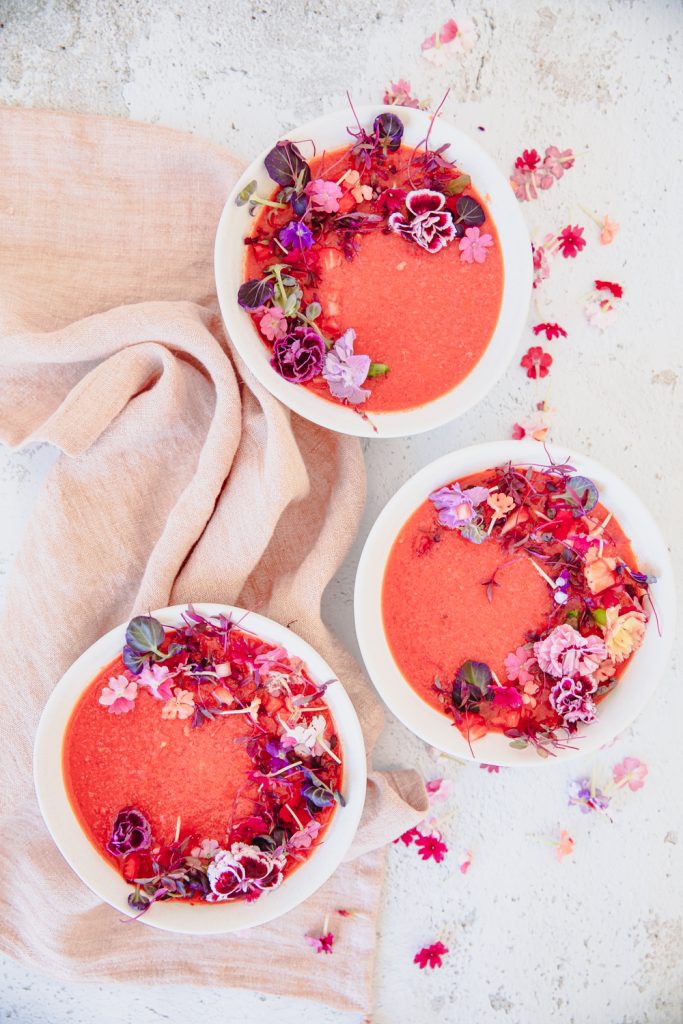 xx
Abby