Can you hear them? They talk about us… Telling lies, well that's no surprise! It's the week before Valentine's Day and we are ready to party!! First up, a party that's a little bit 80's, a little bit Valentine's, and a whole lot of CUTE!! Our lips are sealed, but this party is pretty darn fun! We combined our love for 80's music and all things pink and red – with a touch of black to create the ultimate Valentine's Day fun for the kiddos. Get ready, this one is a winner!!!
Photos by the talented Jessica Lynn Photo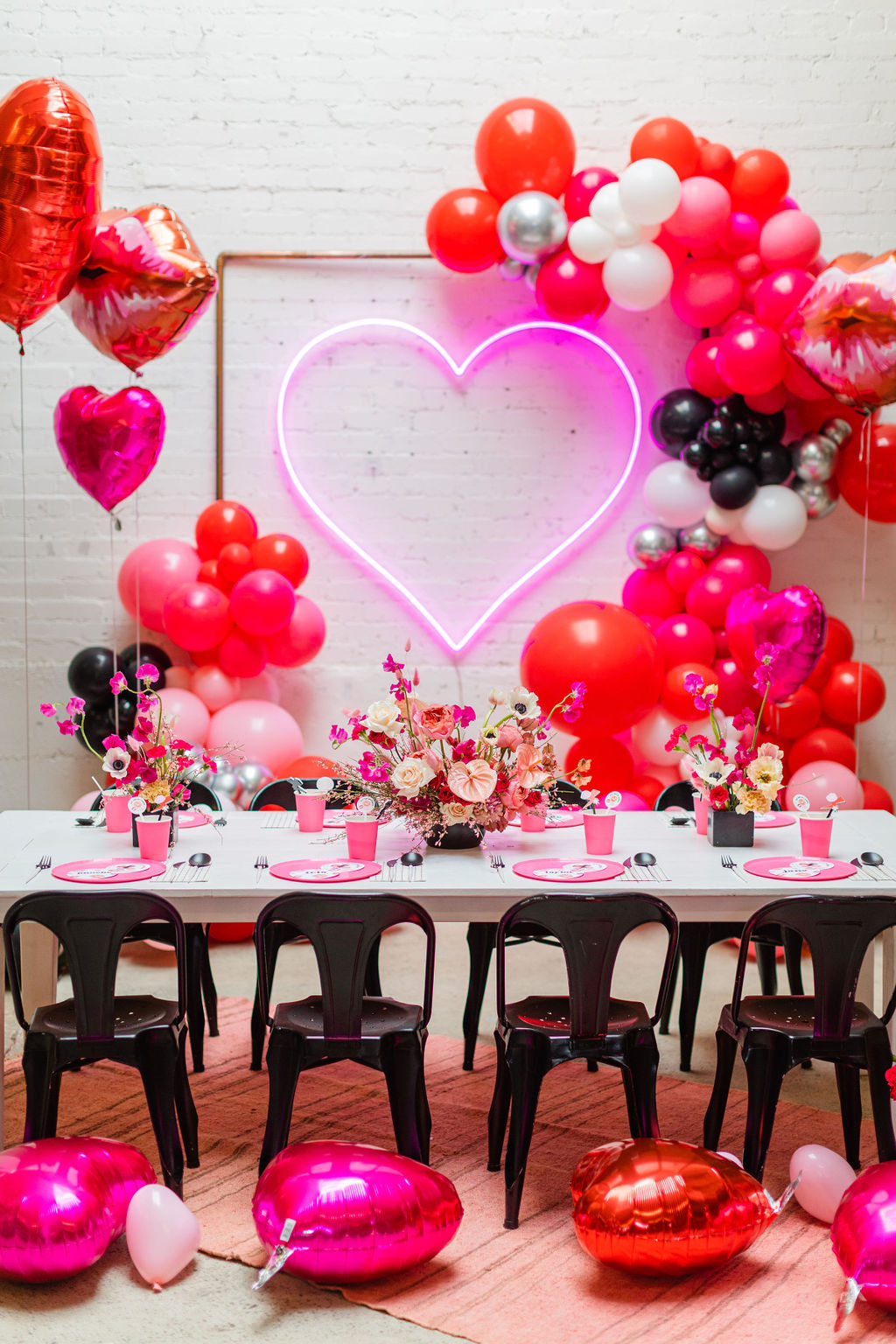 Kicking it off with an awesome invite by Pirouette Paper! Let's rock this Valentine's Day – our sentiments exactly!! I'm loving all of these adorable details already. From the cookies, to the place cards, and of course the drinks stirrers. So fun!!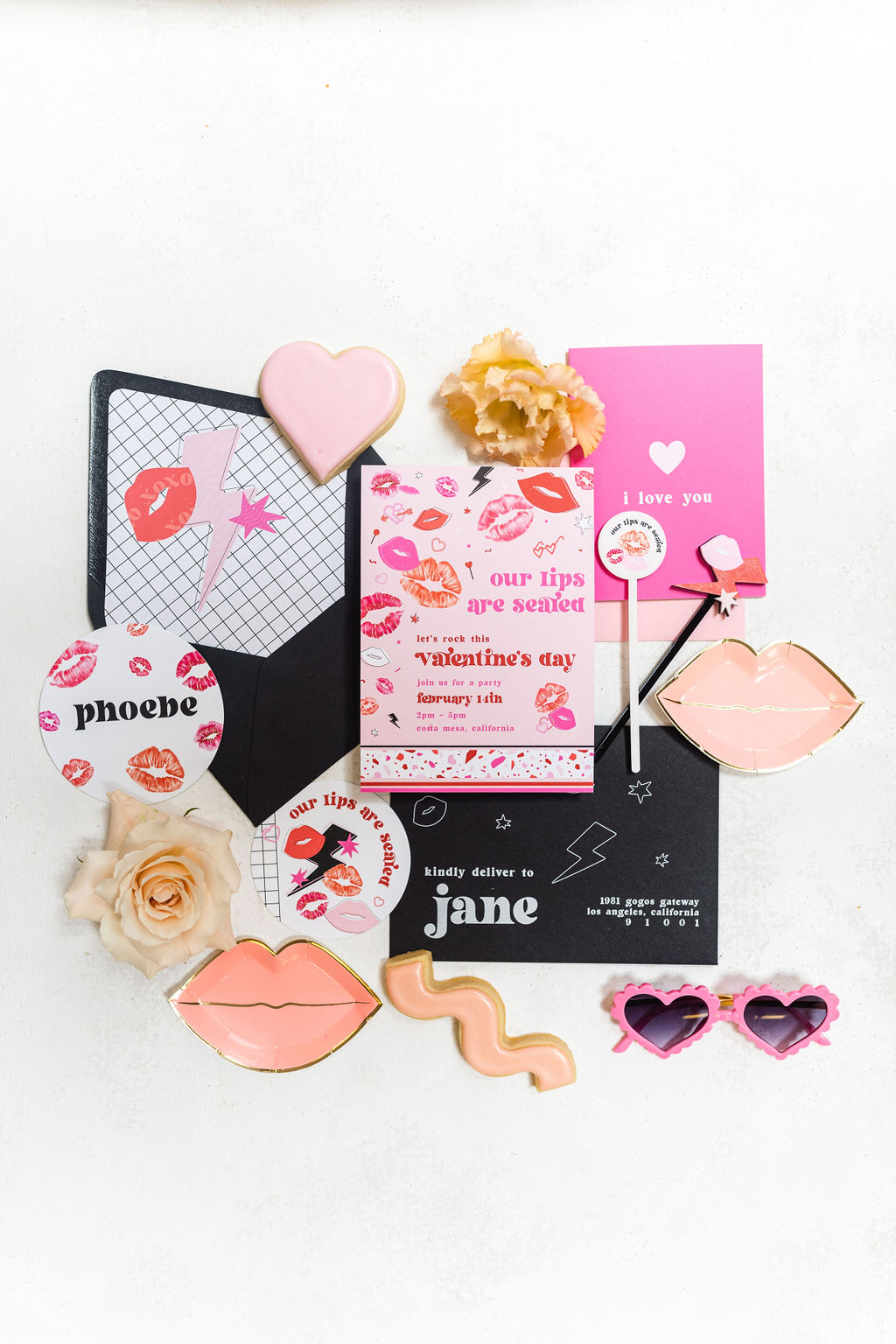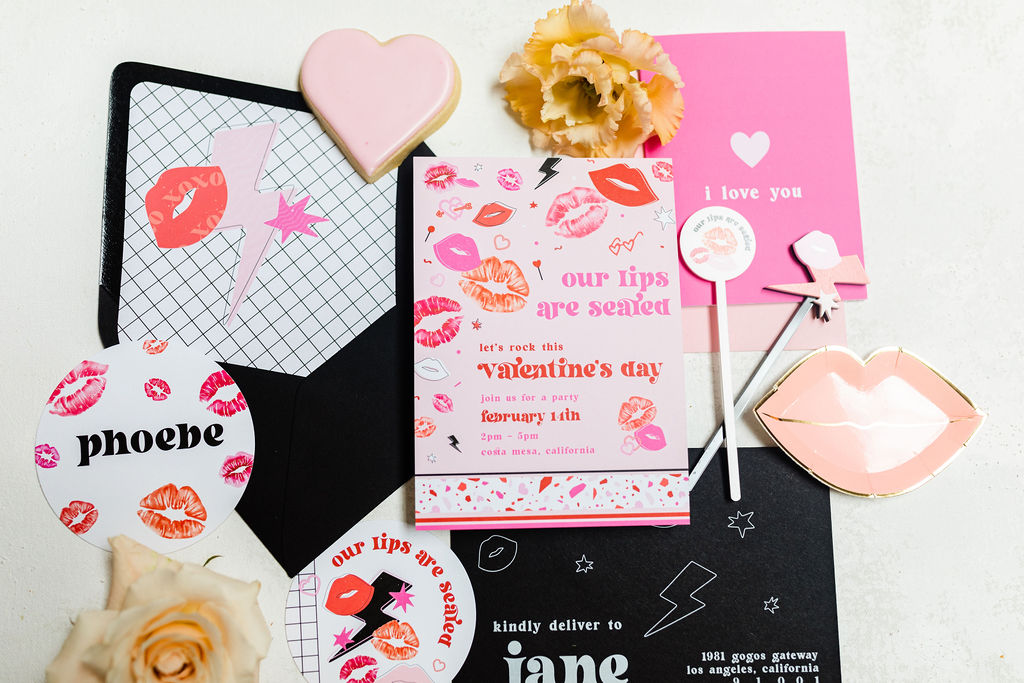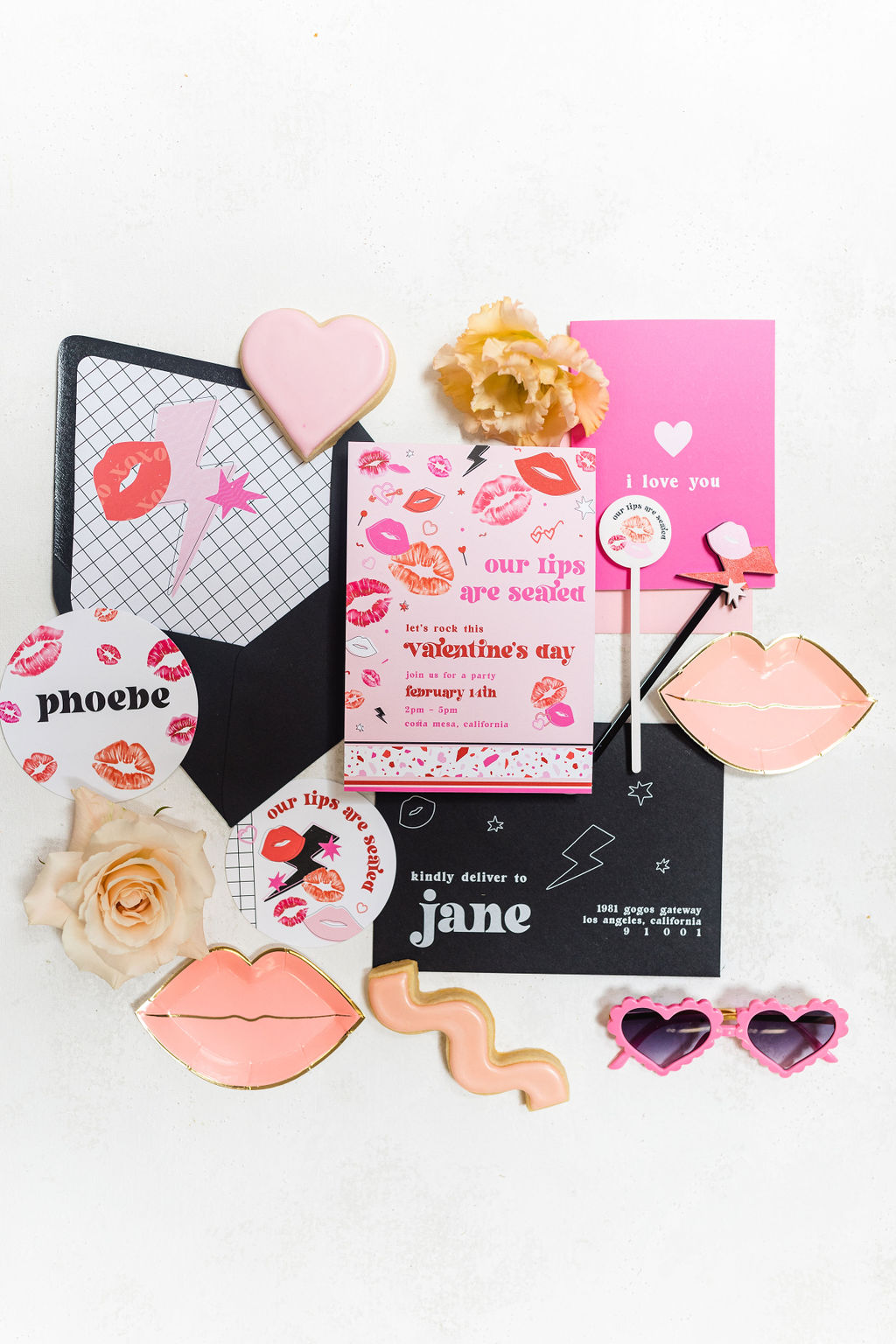 She also did these SUPER cute Valentine's Day cards – we love them!!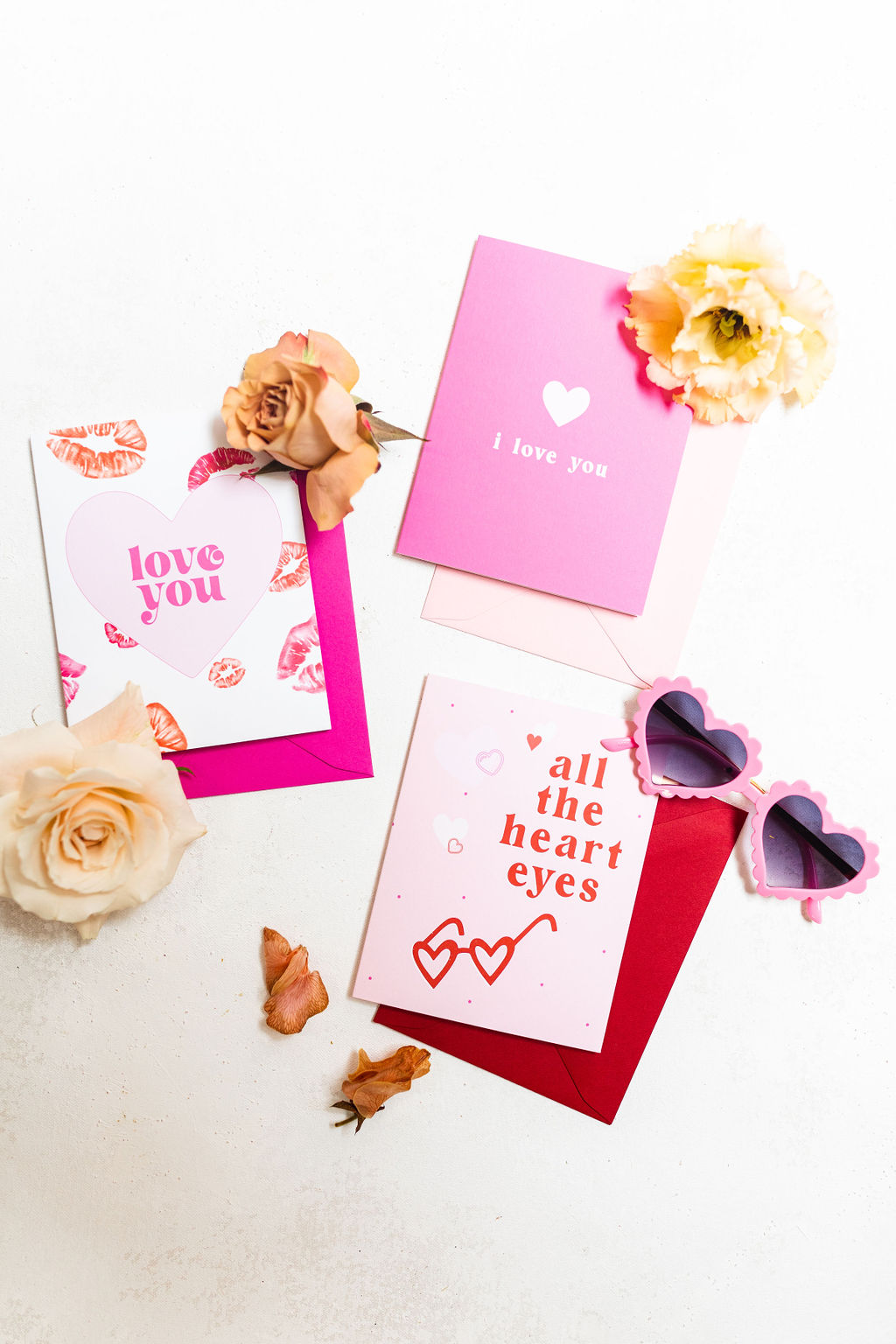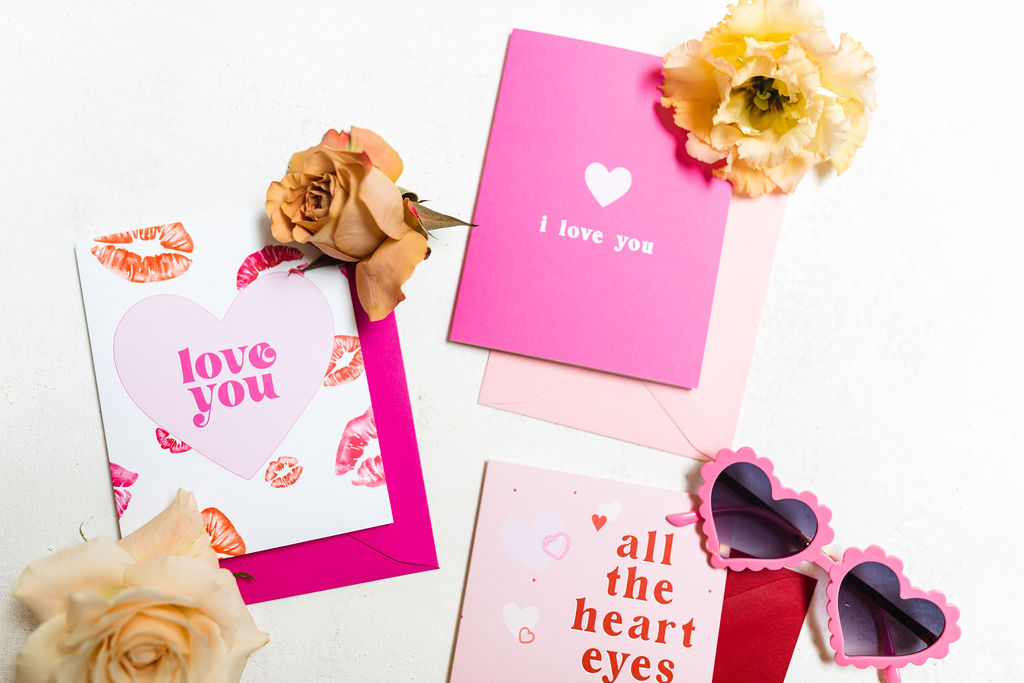 Onto the party scene!! When I think of 80's I also think of neon!! This neon heart from Love This Way LA served as the perfect centerpiece to our backdrop. It was adorned with all the balloons from The Pop Shop to make it even more epic!! It's all about that backdrop moment, am I right?!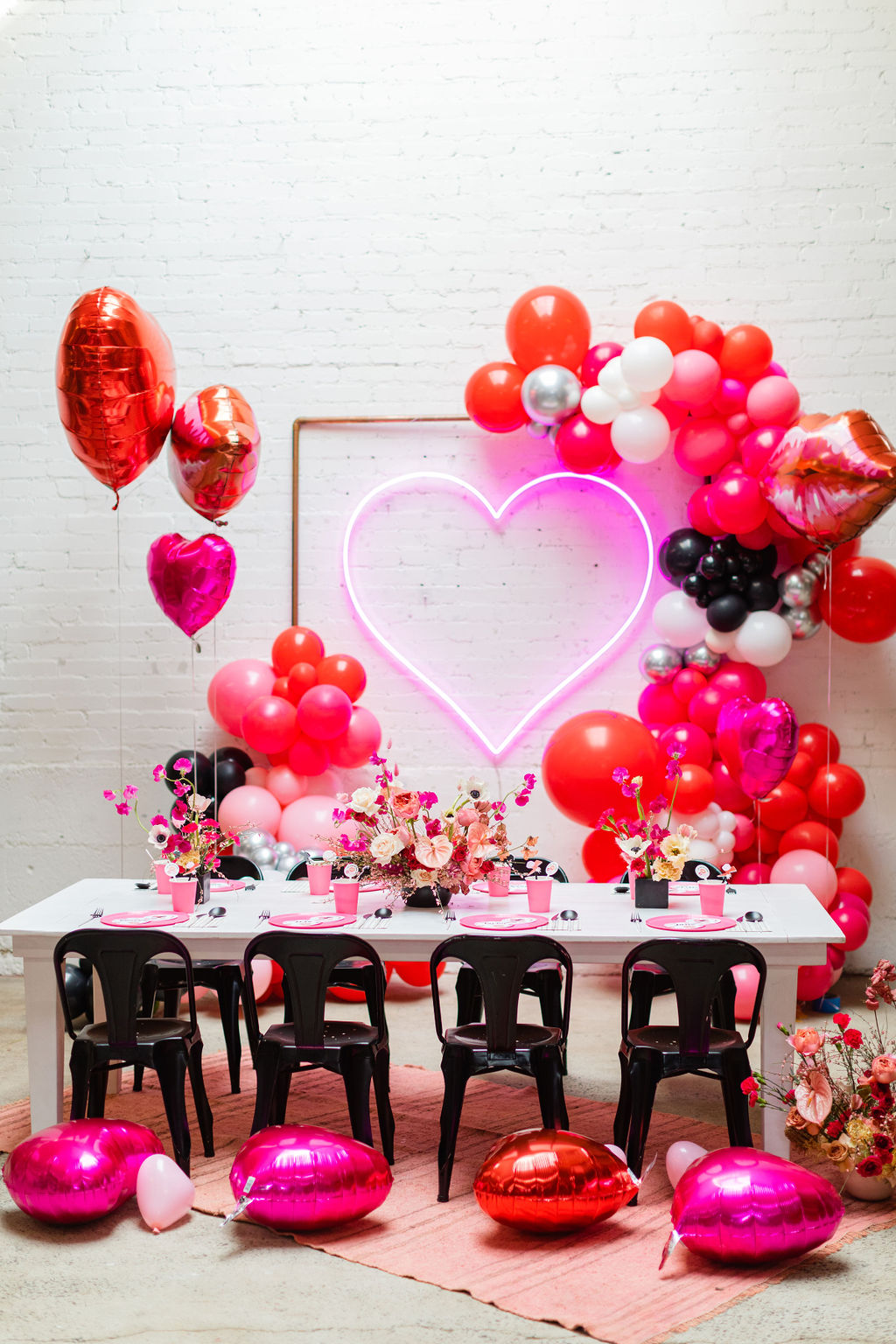 OMG – those flowers!!!! My girl Krista at Not Just in Novels always knows how to knock my socks off!! These are so gorgeous, can someone bring them my way this Valentine's Day?!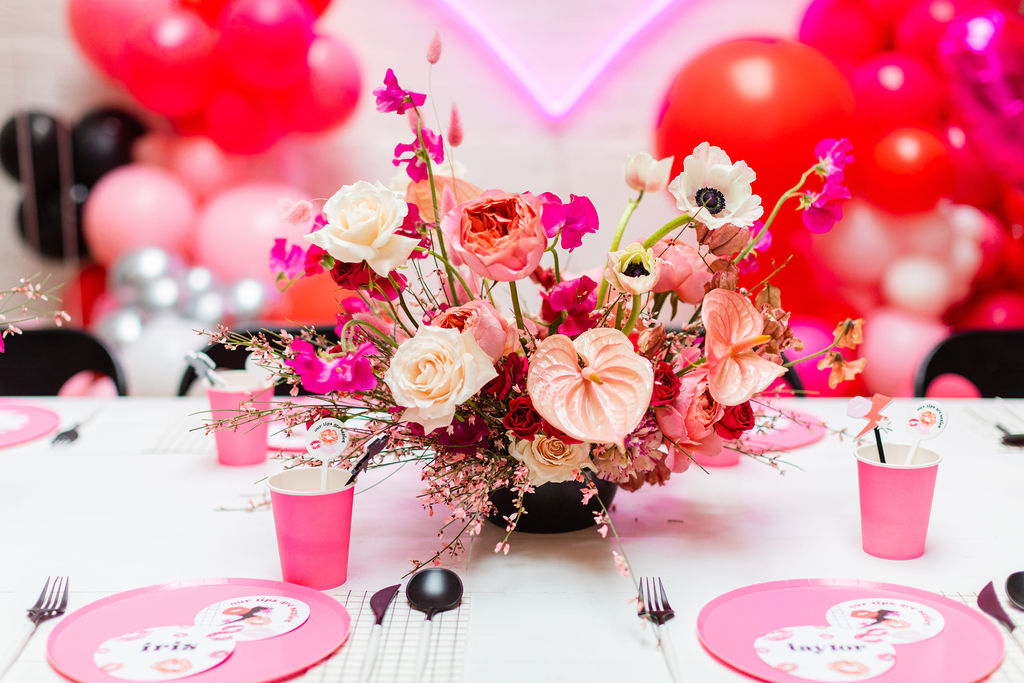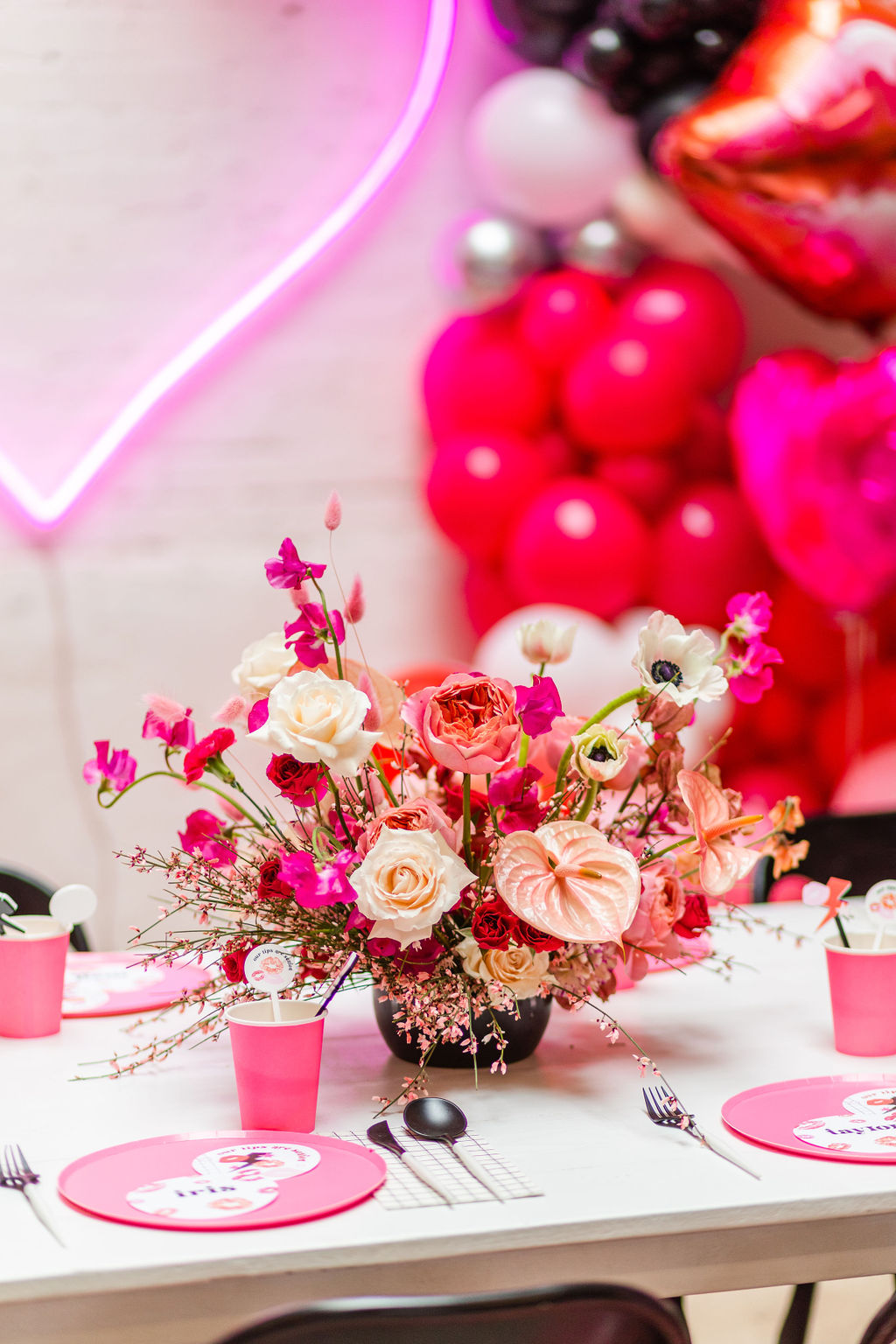 The Pop Shop brought the lip balloons to go along with our theme – they are oh so cute!! We also used them last year for our Le Fries before Guys shoot that I loved so much!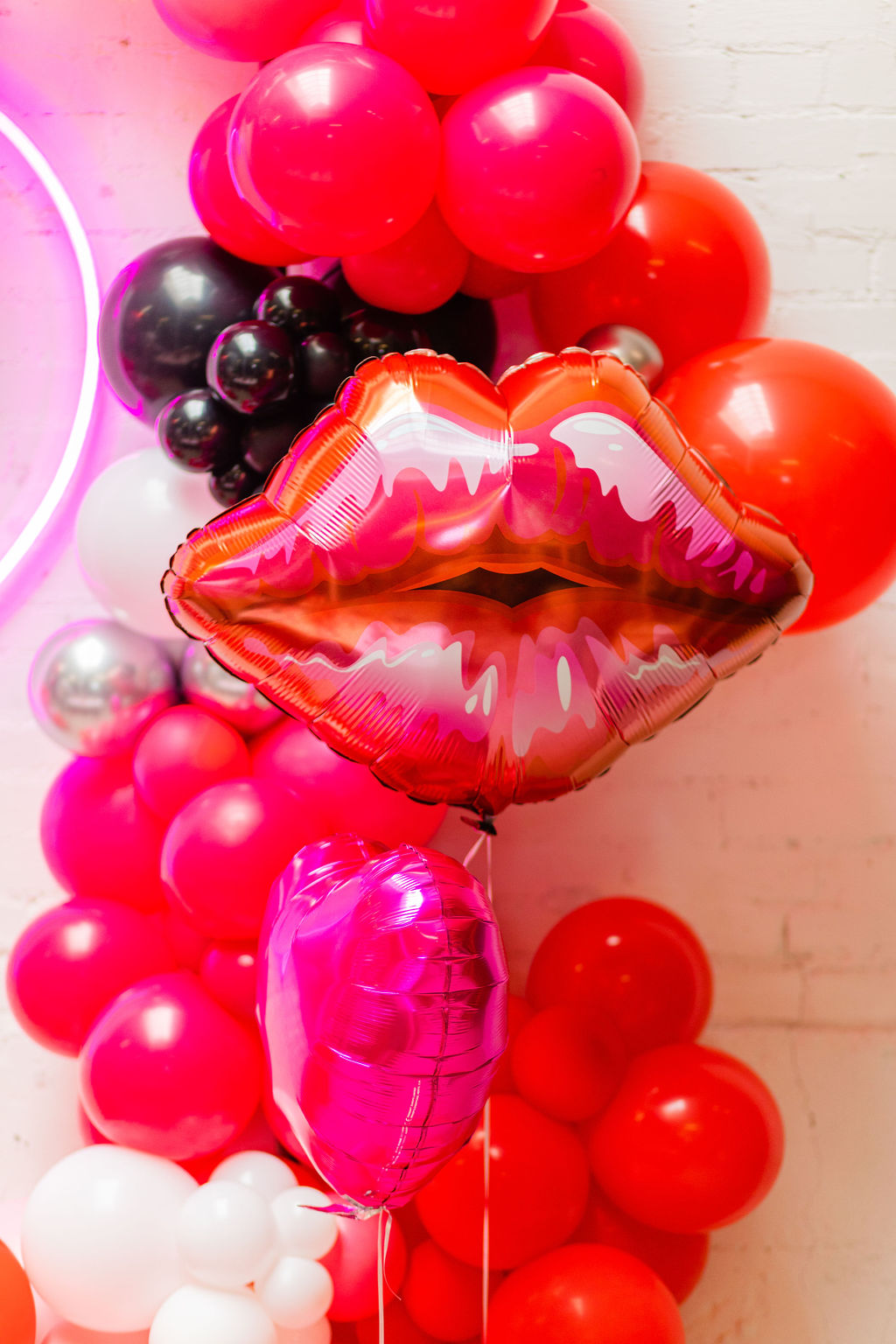 Onto the details!!! I set the table with Oh Happy Day's bright pink plates, cups, and black and white grid napkins. Sophistiplate's Bella flatware accompanied them with their modern touch. Then we added the most adorable details from Pirouette Paper & Creative Amme. Kaylyn from Pirouette Paper designed everything and Malisa at Creative Amme was the master who laser cut those amazing stir sticks. They are the dream team!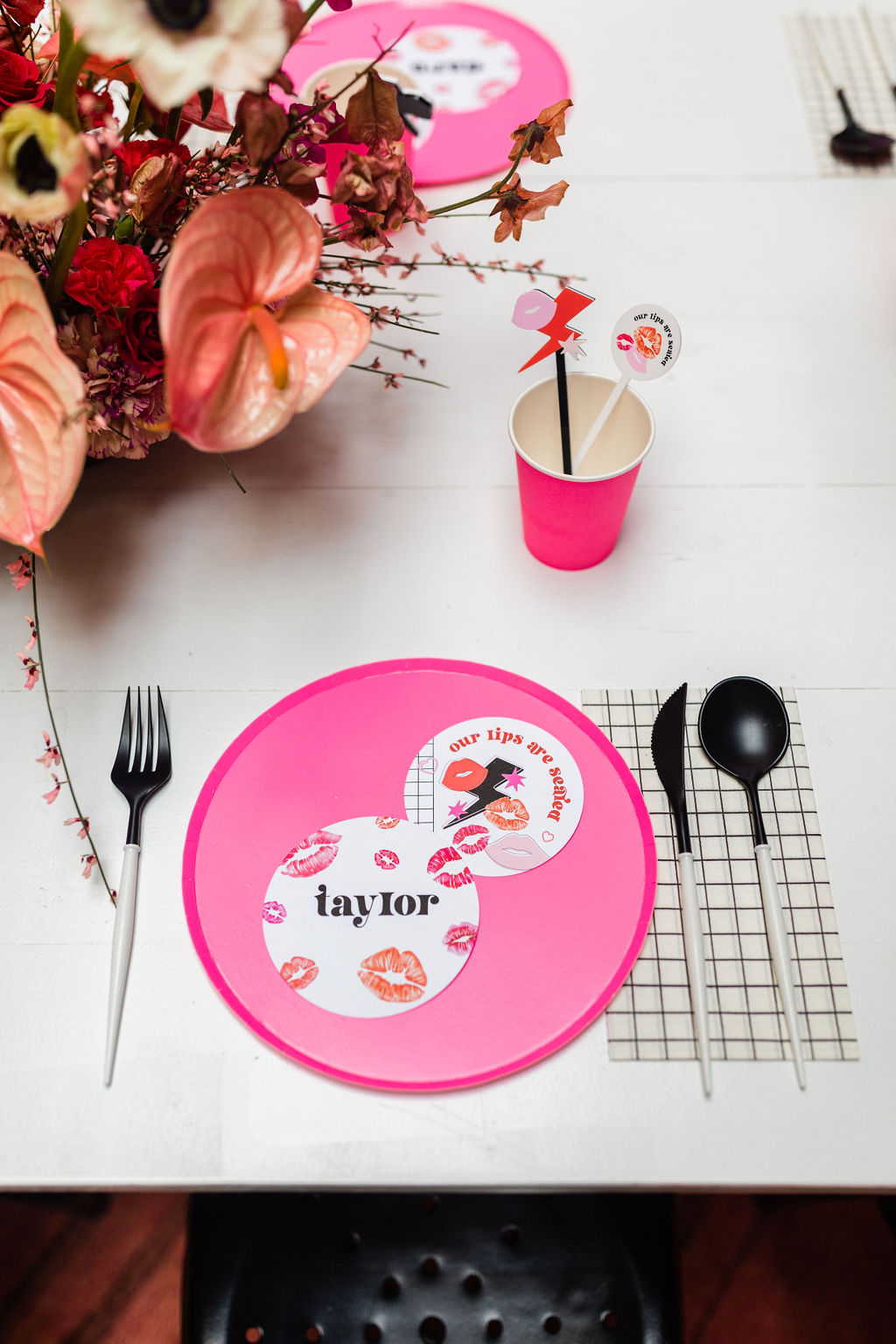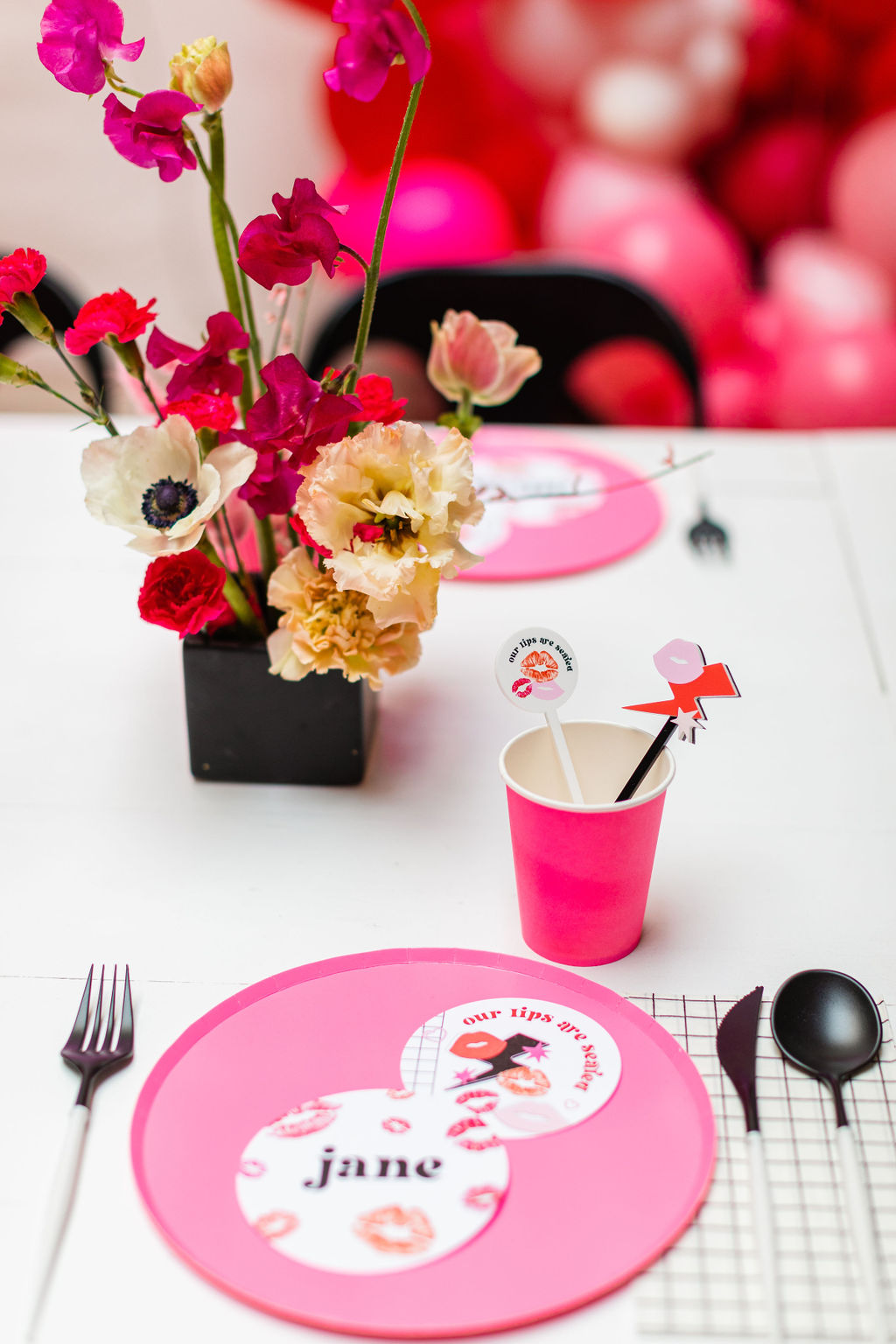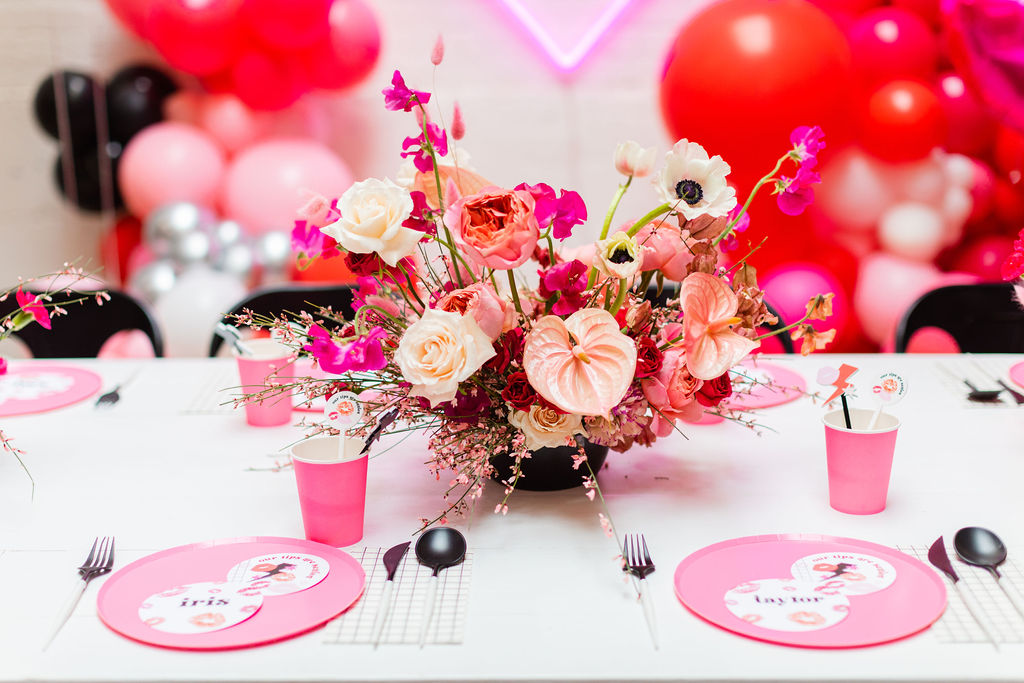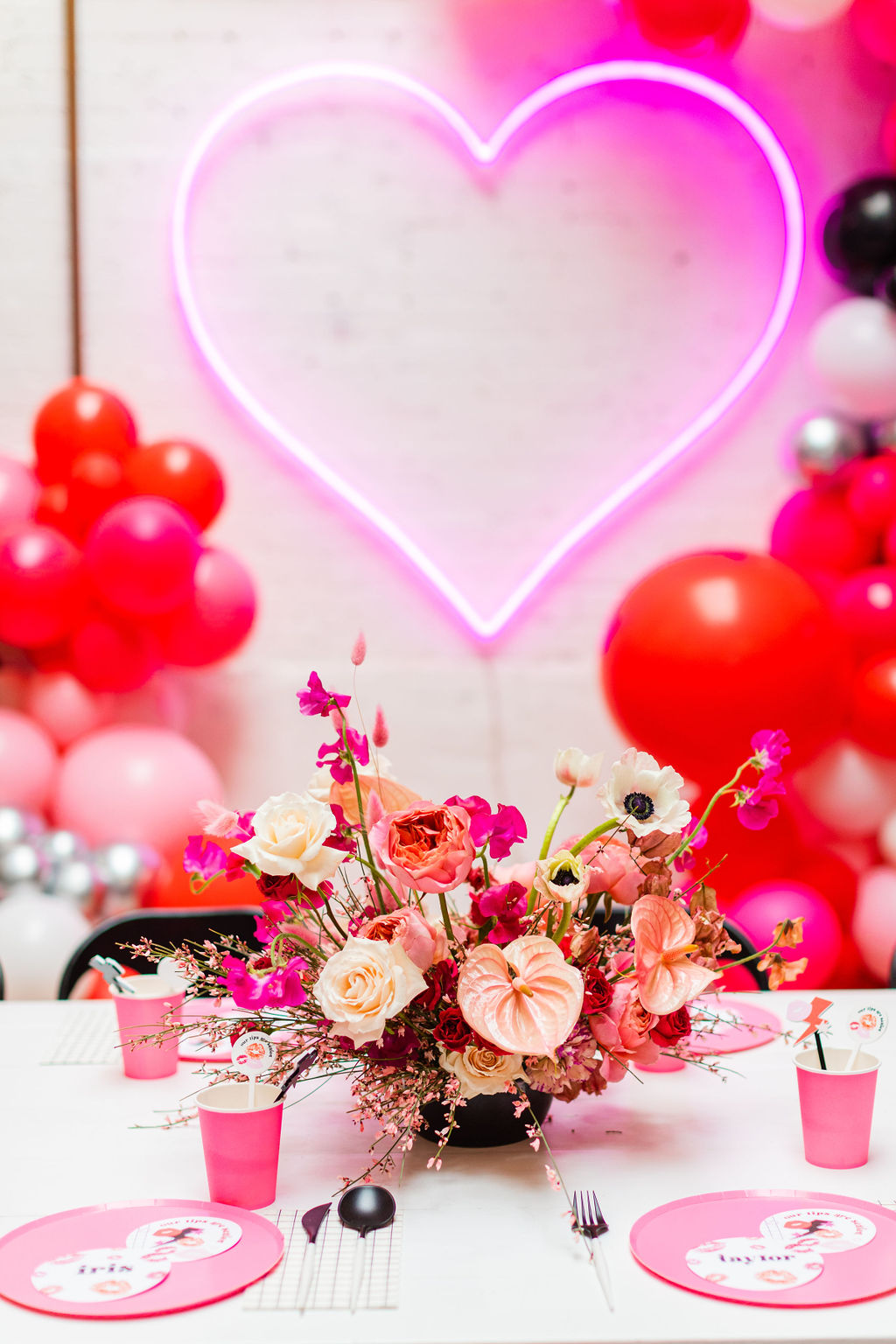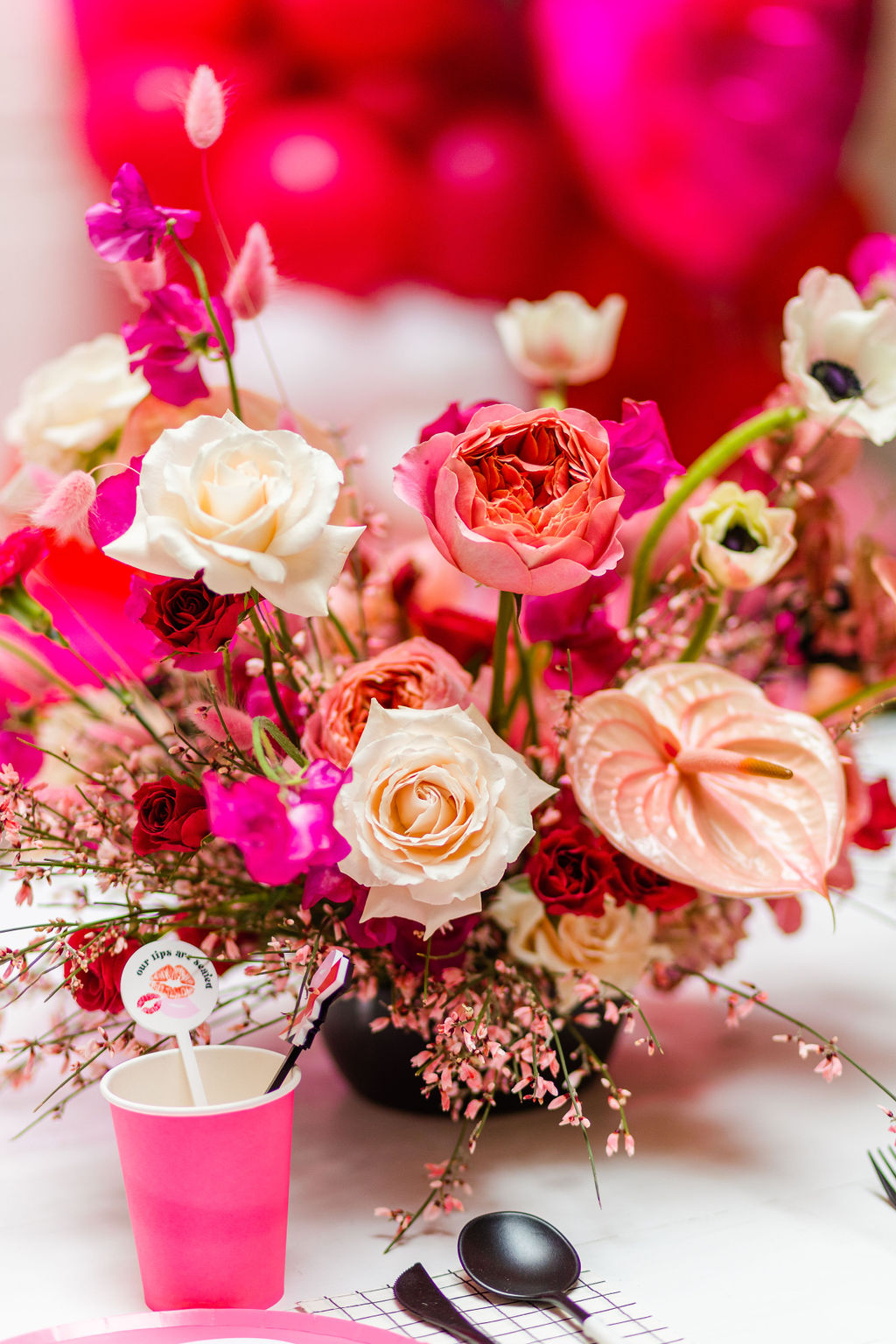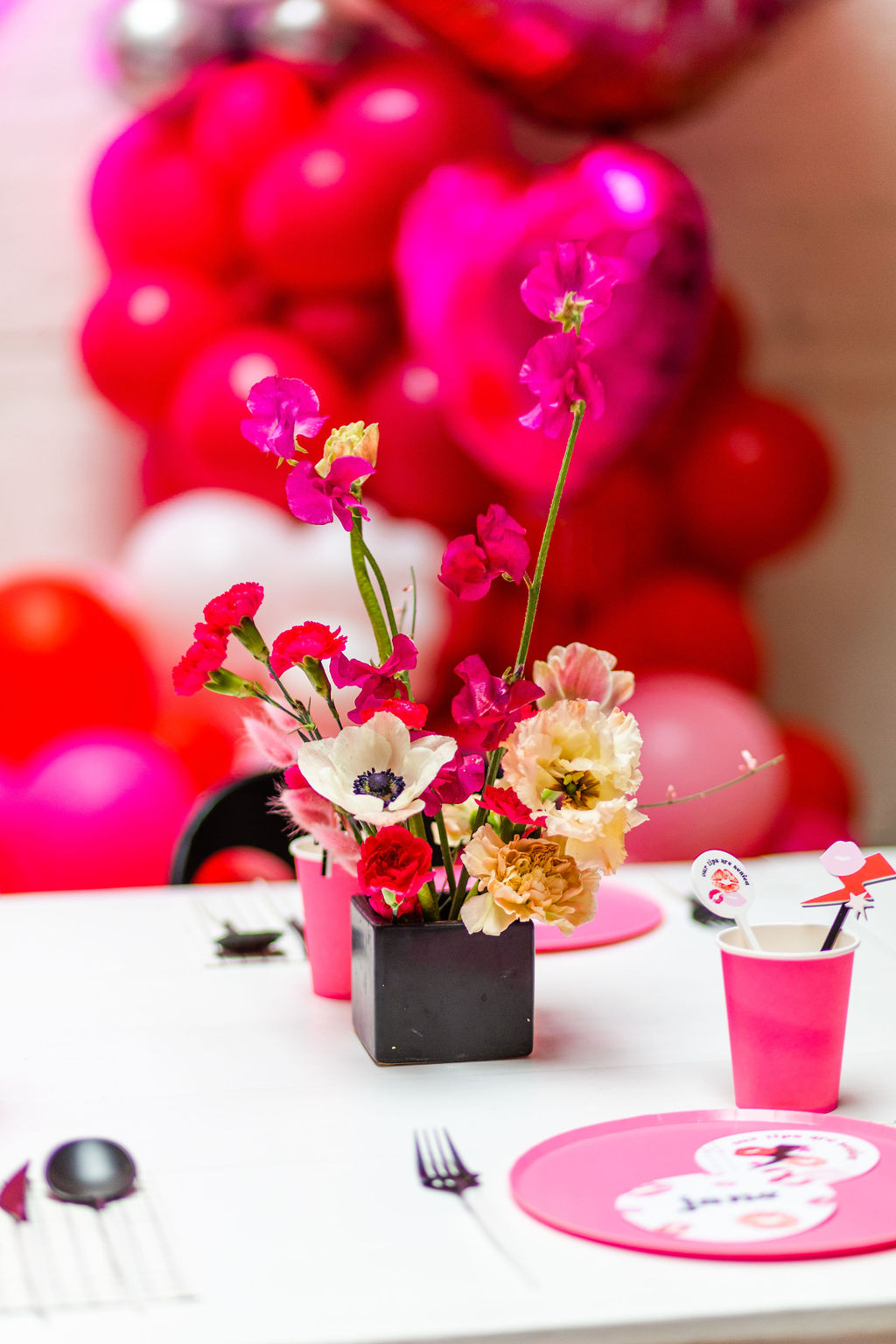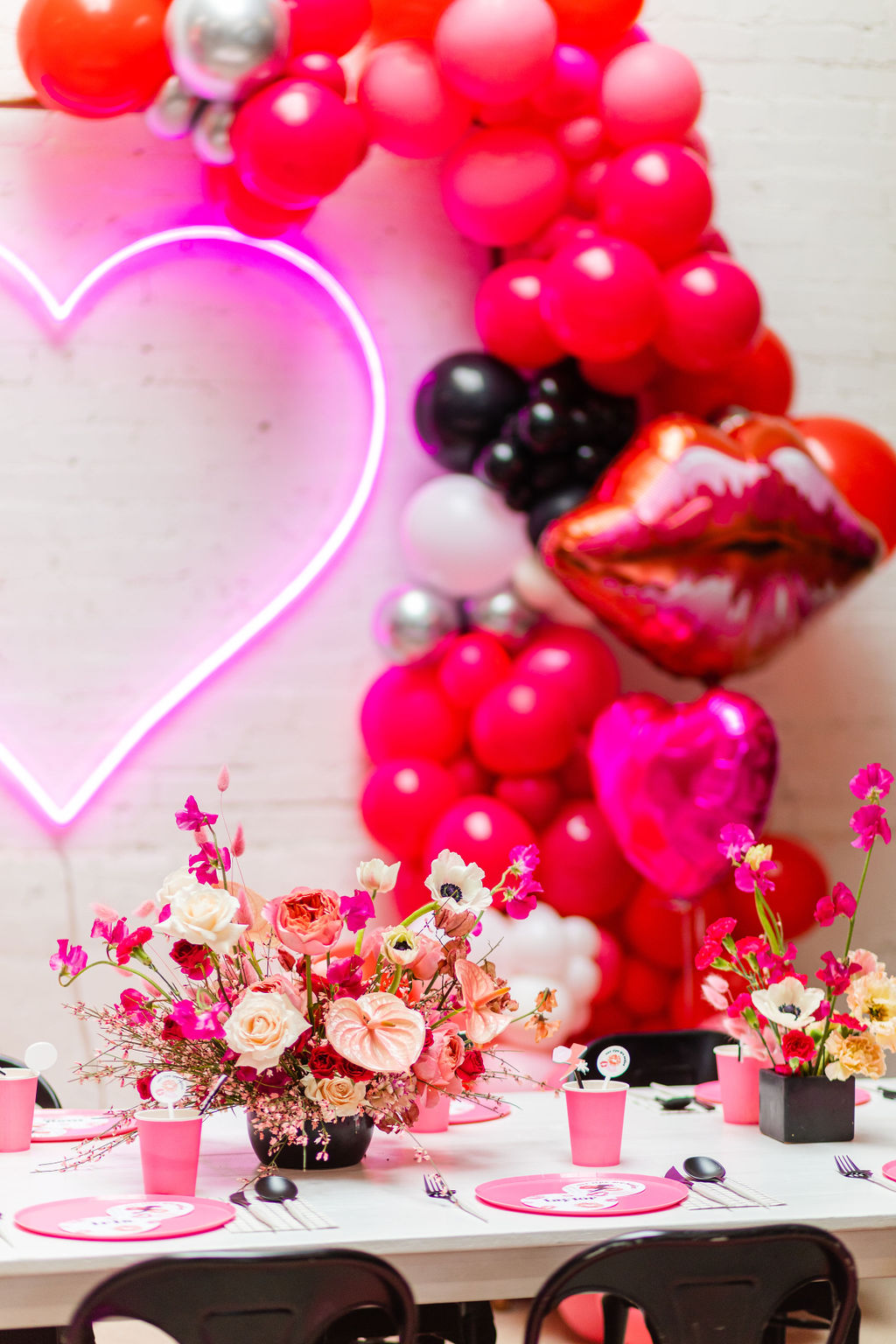 So gorgeous!! Am I right?! Im so happy my friend Marnie at Sweet Salvage Rentals expanded her kid's rentals selection – she has all of the best options!! Now to add in the cute little party guests!!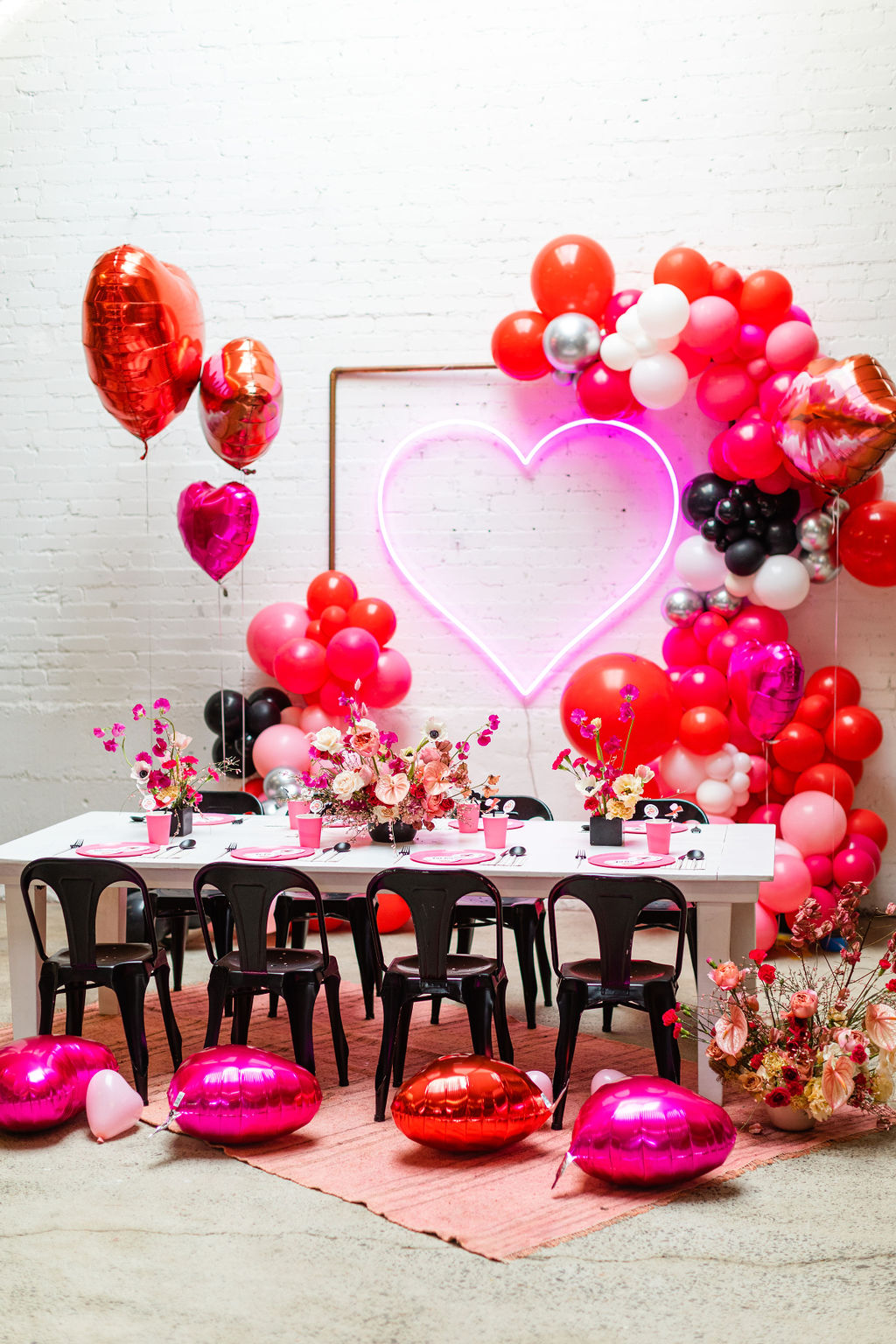 My buddy Carissa of The Daydream Republic came through and styled all the cuties for this one. She brought along the amazing Erica, owner of 1011 Makeup & Hair who was in town from Tennessee! The girls got all dolled up in the cutest way and styled up as well. The cuteness is, as per usual, too much to handle…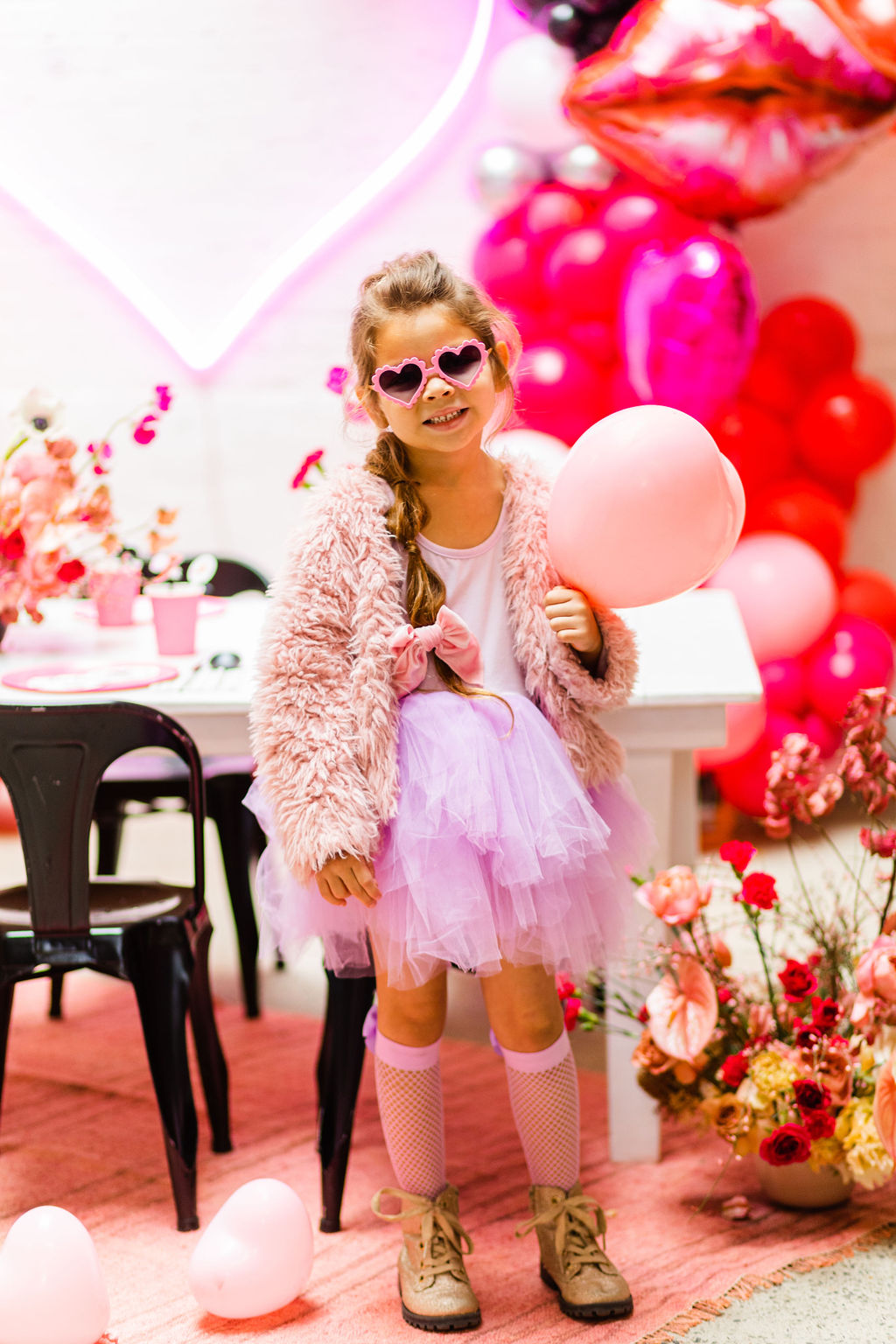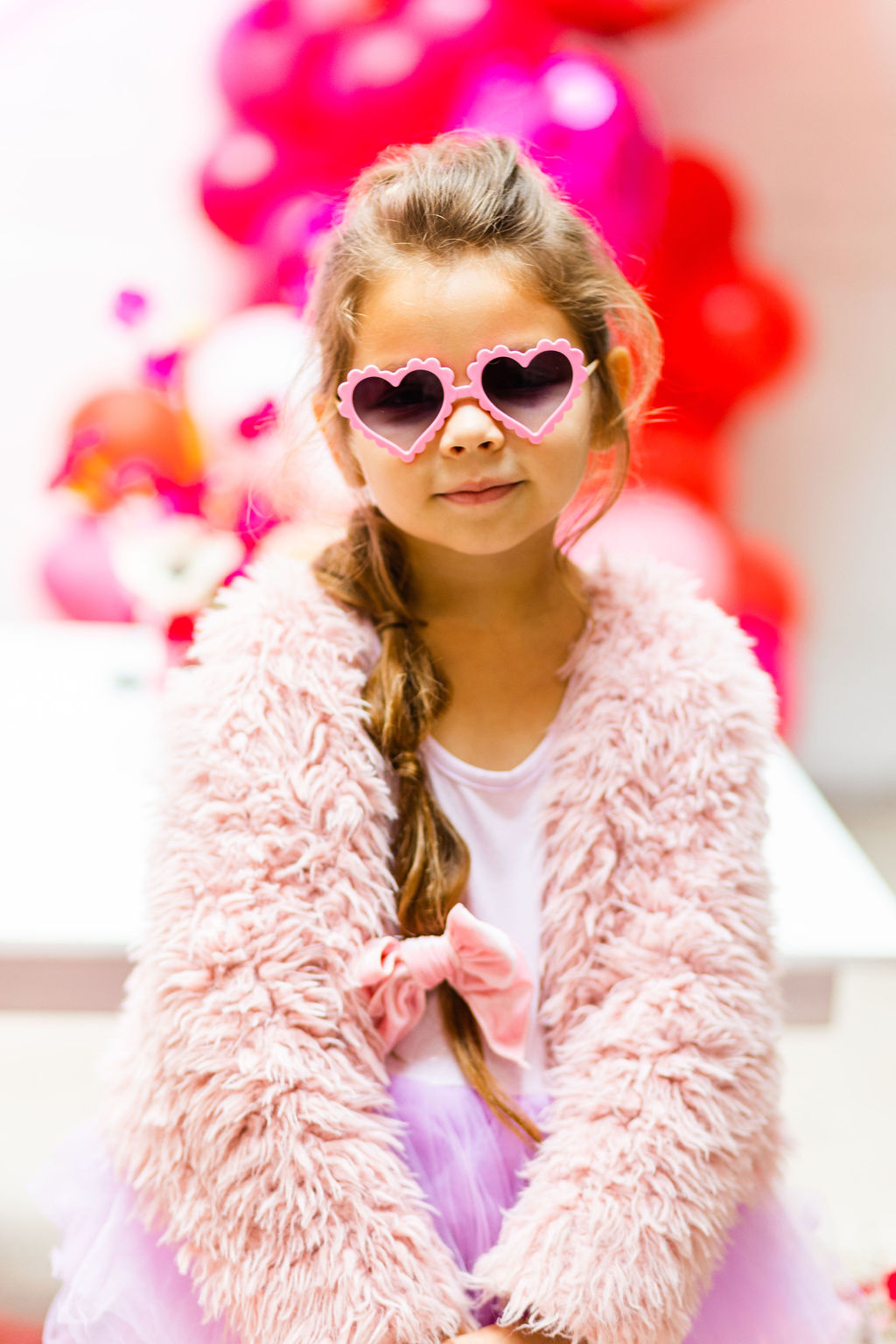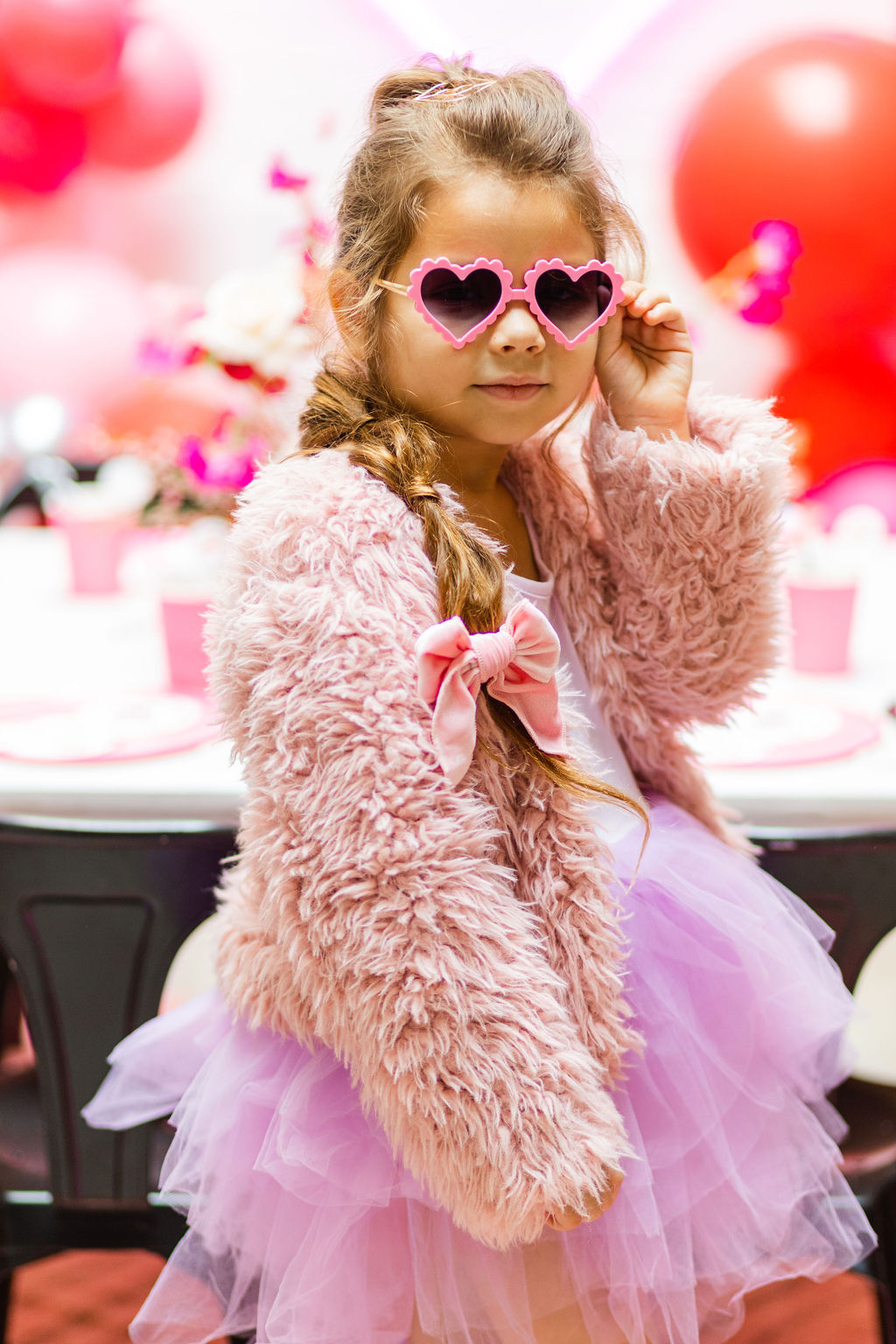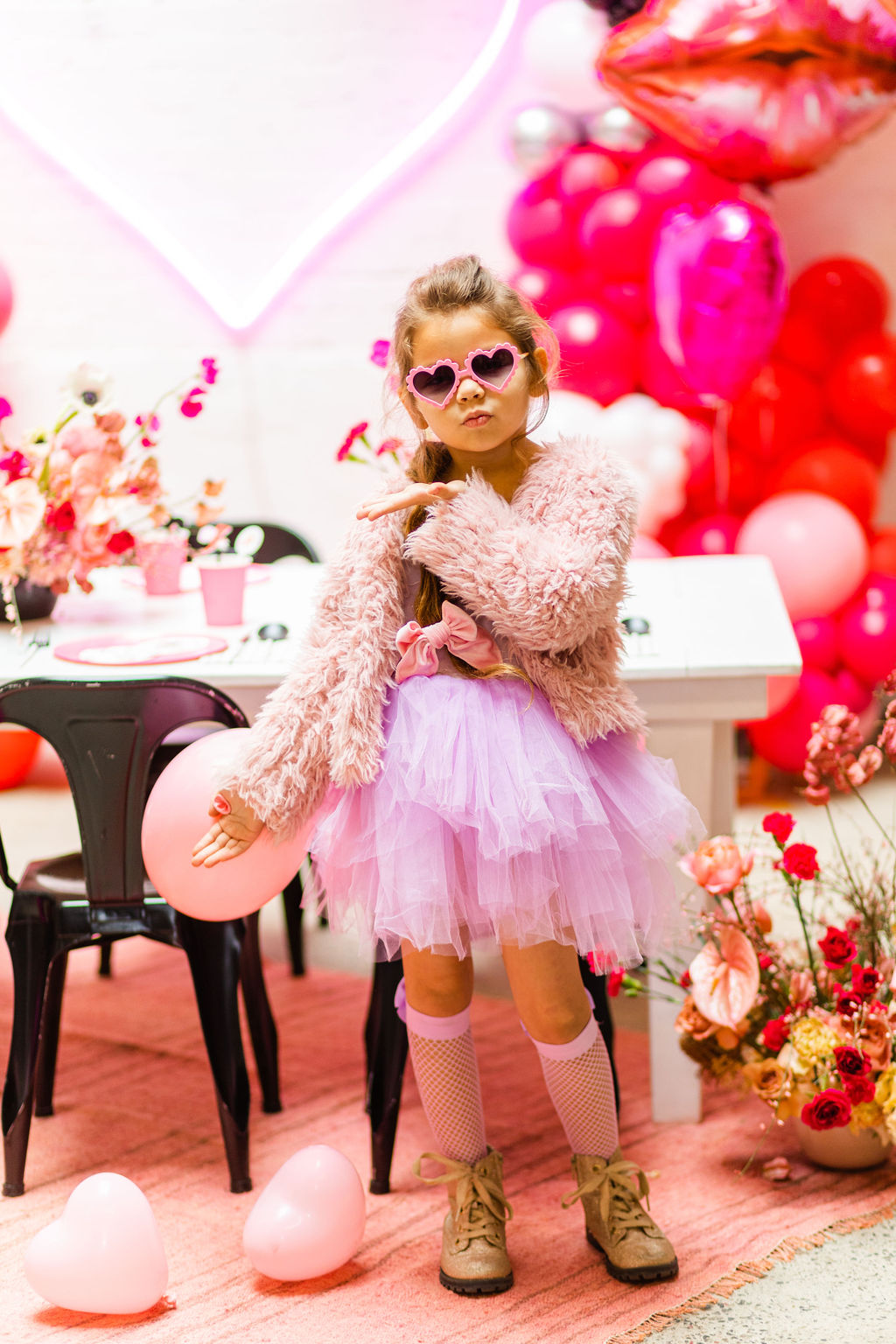 Can you even with this perfect 80's hair?!?!? You are so darn cute Hazel!!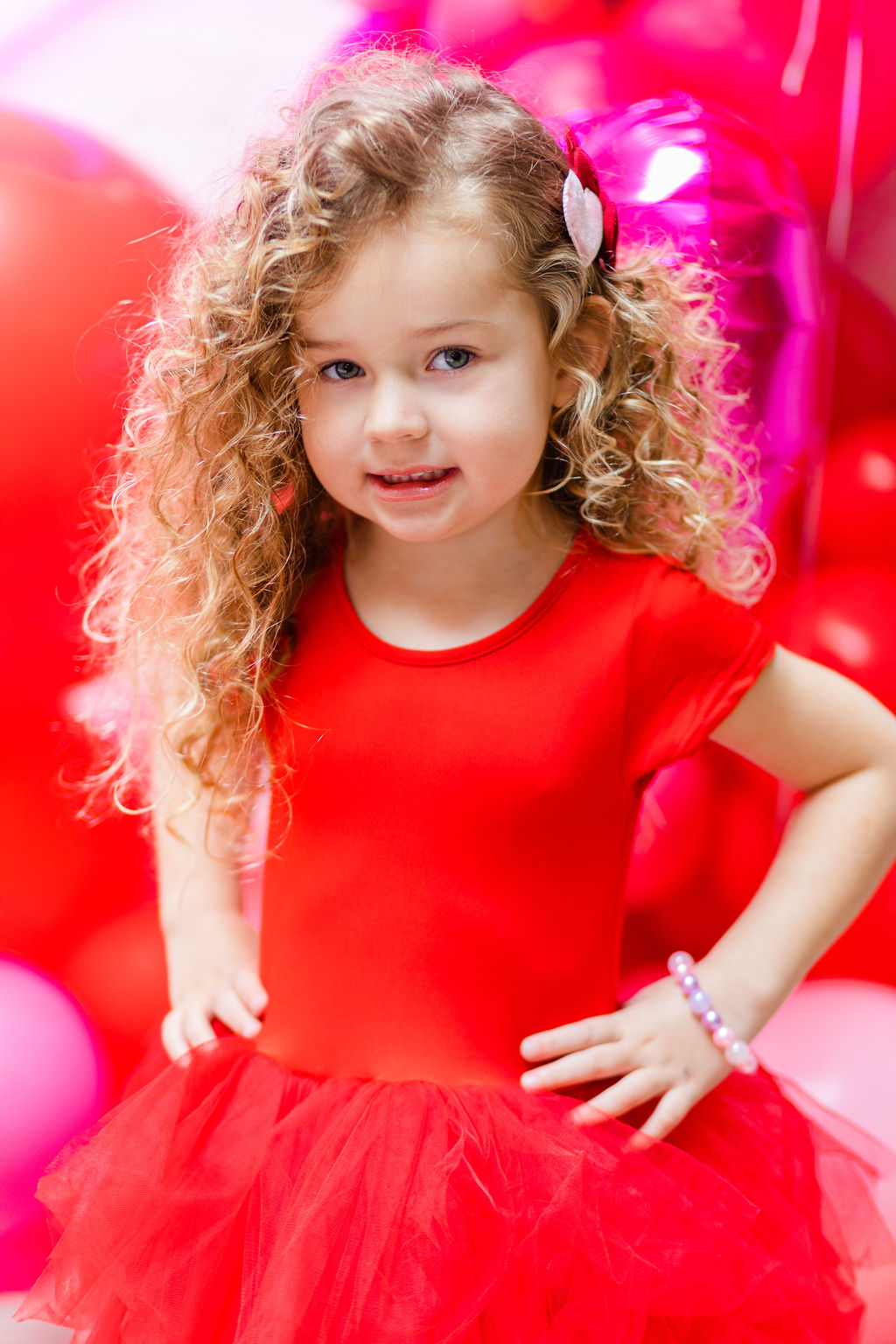 Cute little Kennedy, love this girl so much!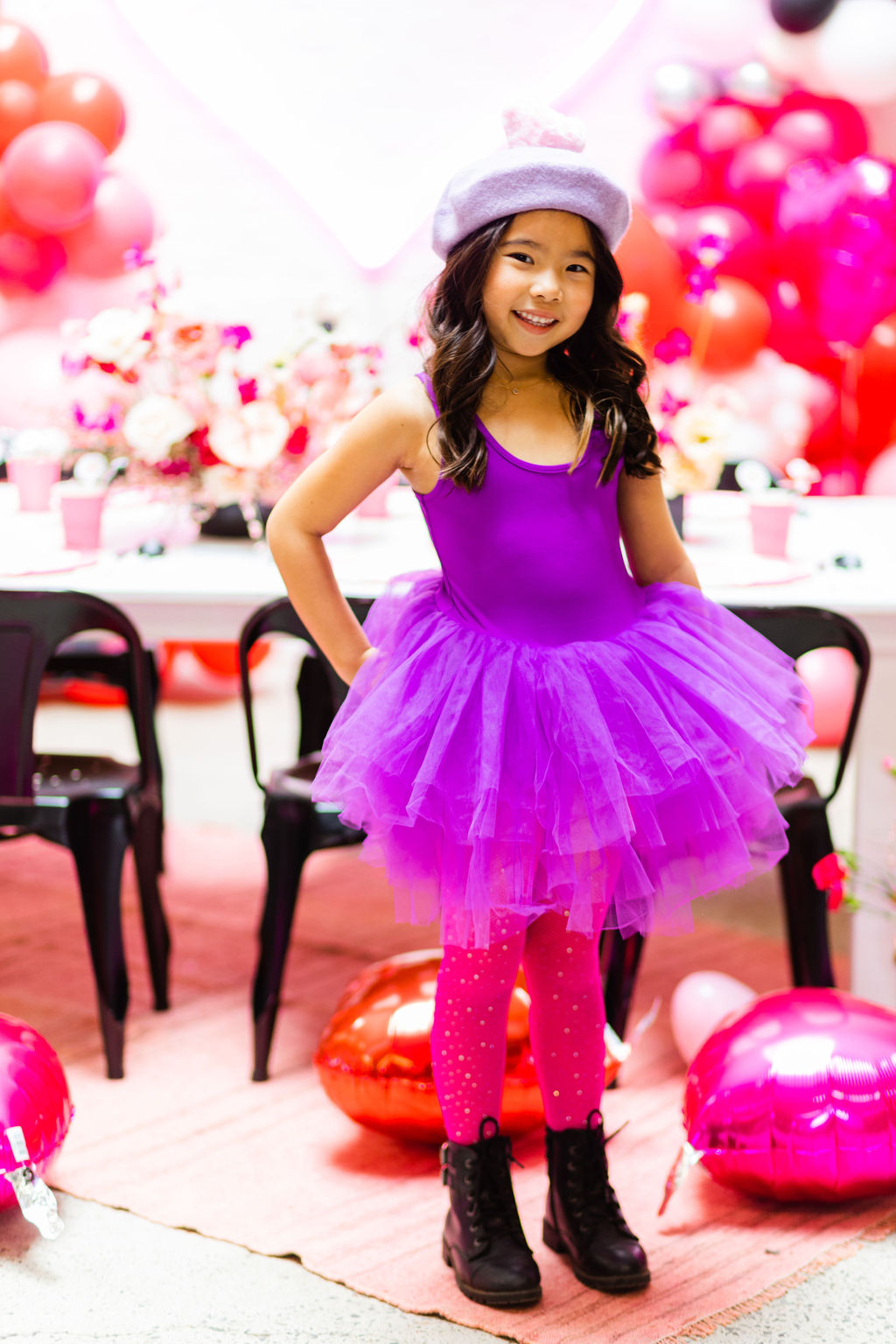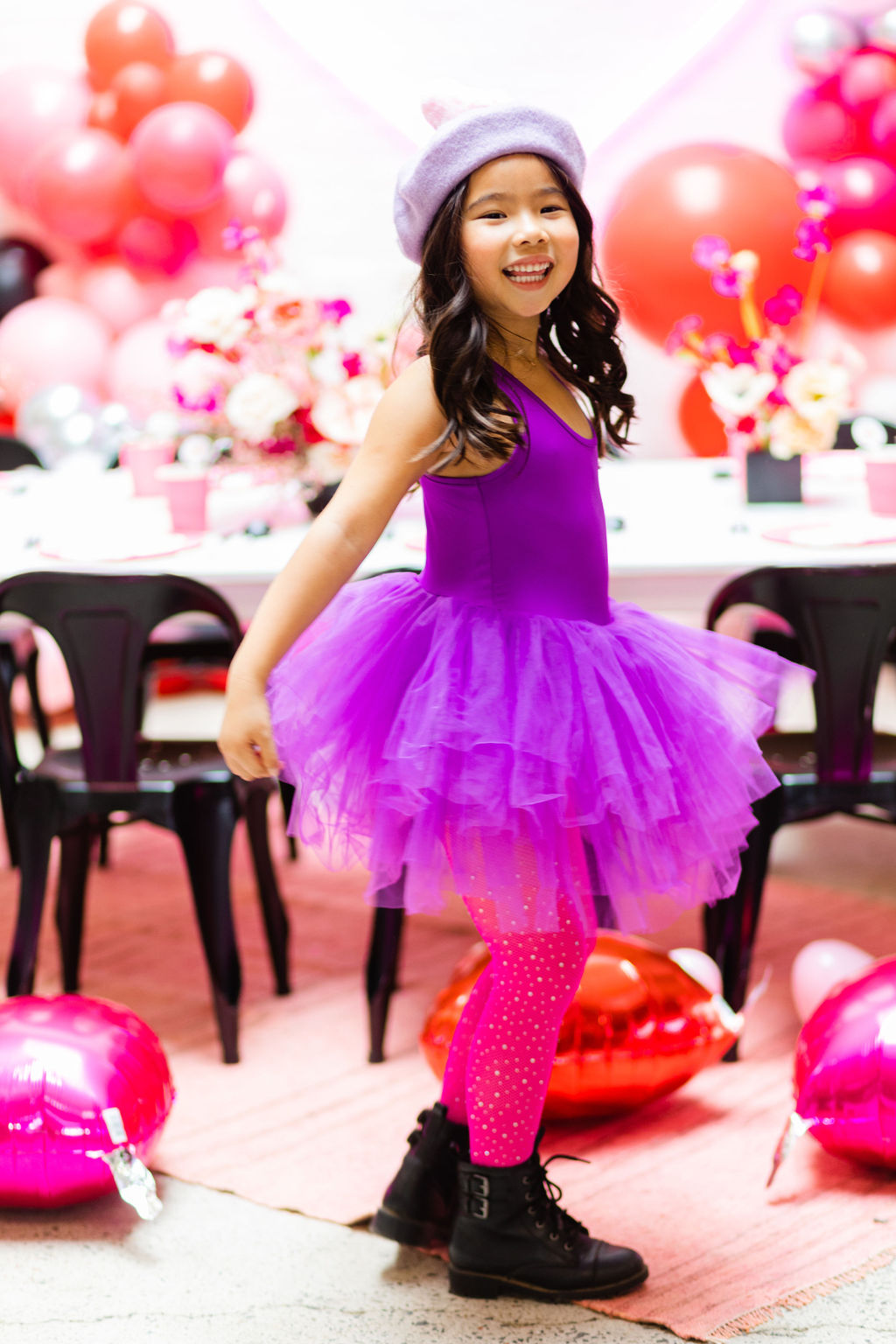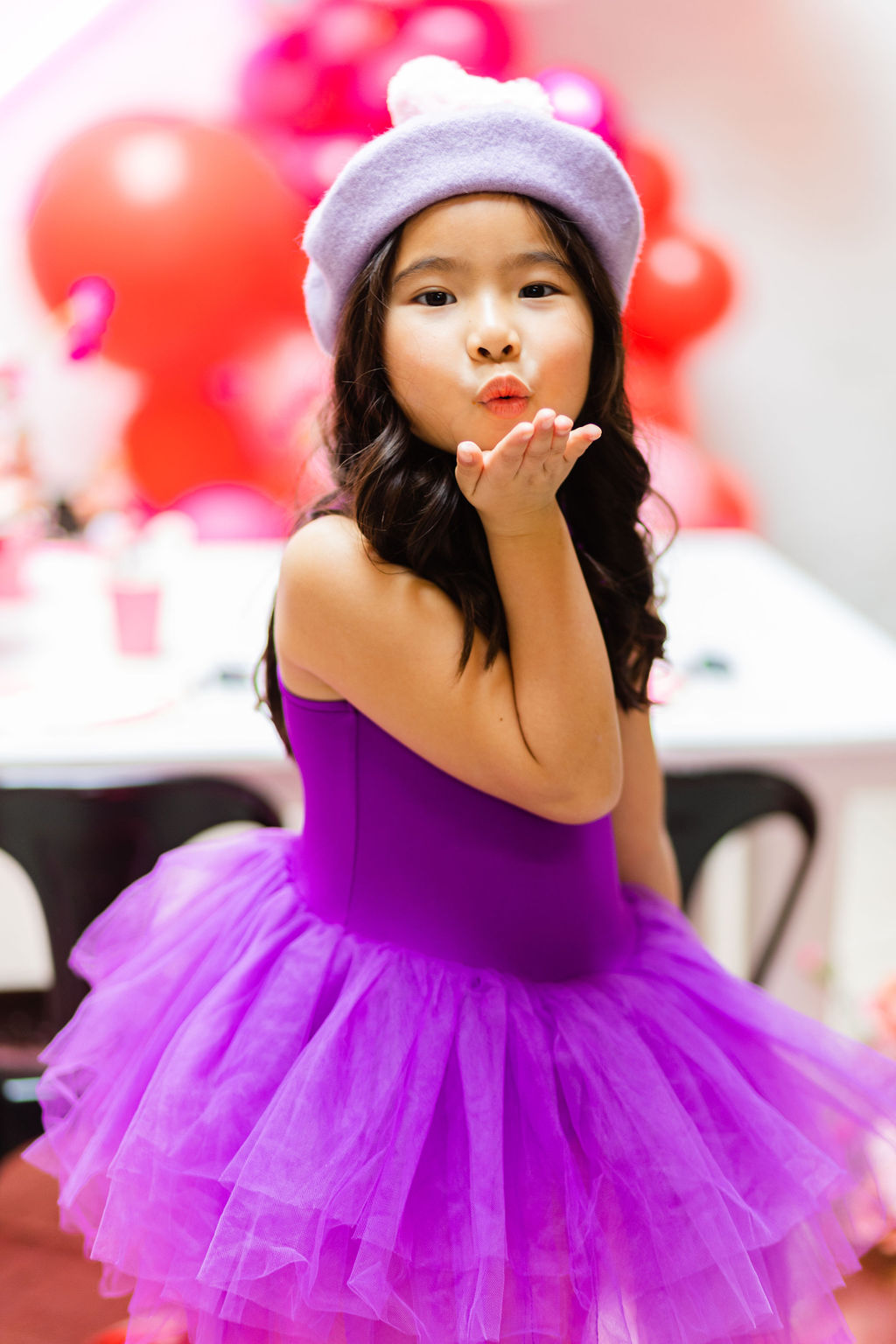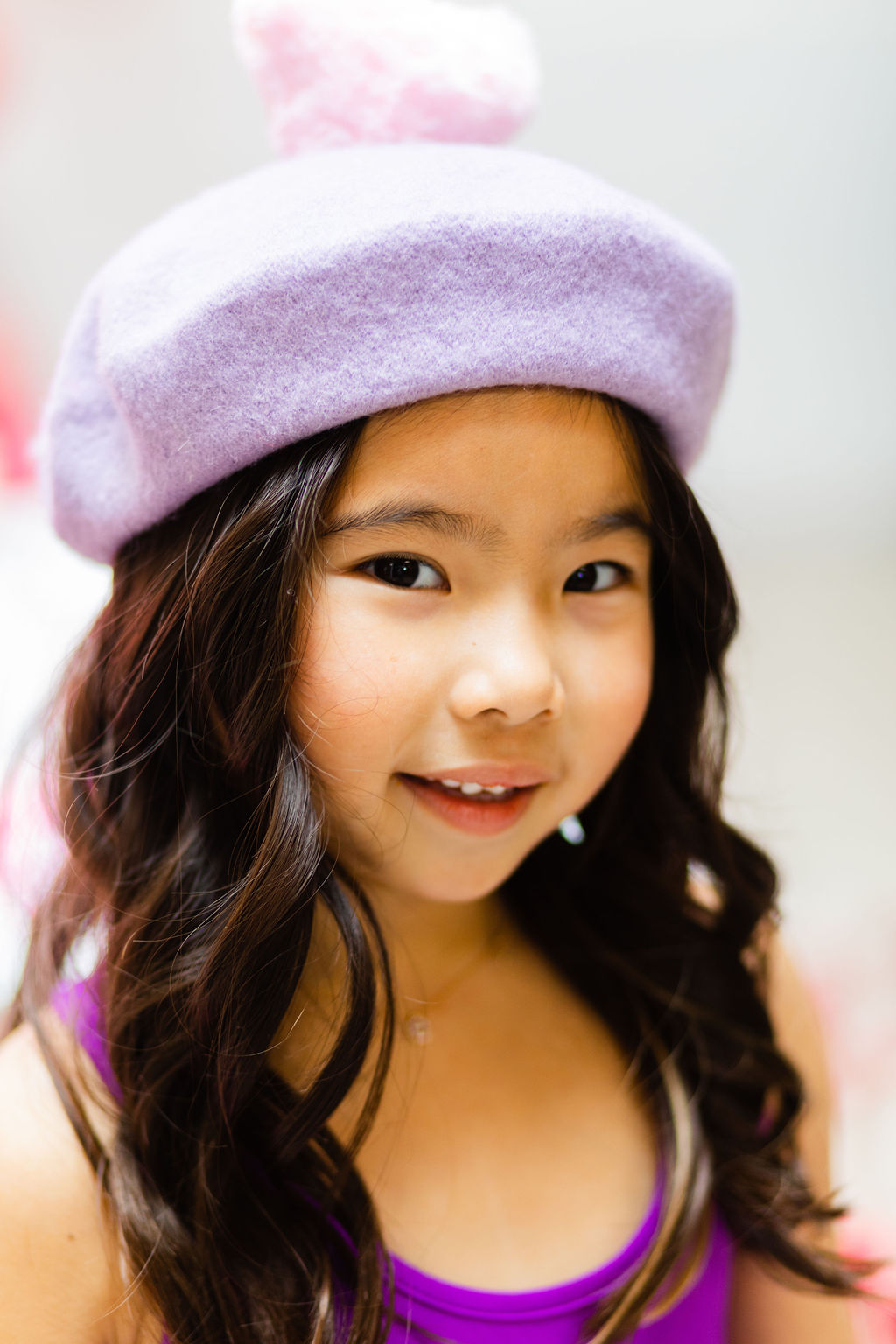 This was Clarke's first time in a photo shoot but definitely not her last! This little lady is only three and still managed to steal the show! She is such a cutie!! Clarke has Cerebral Palsy and wears an AFO brace which she loved accessorizing with her Daydream Republic tights.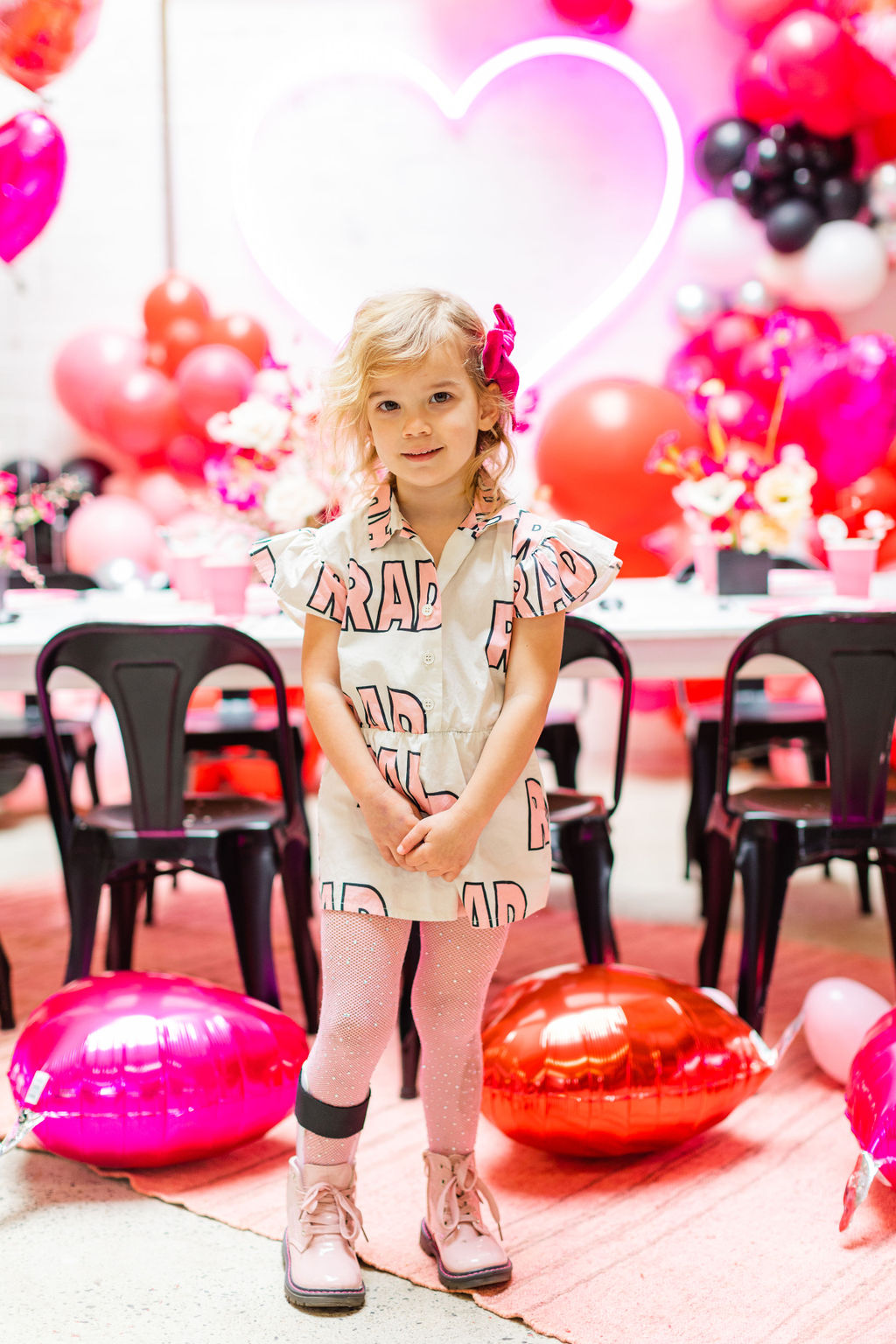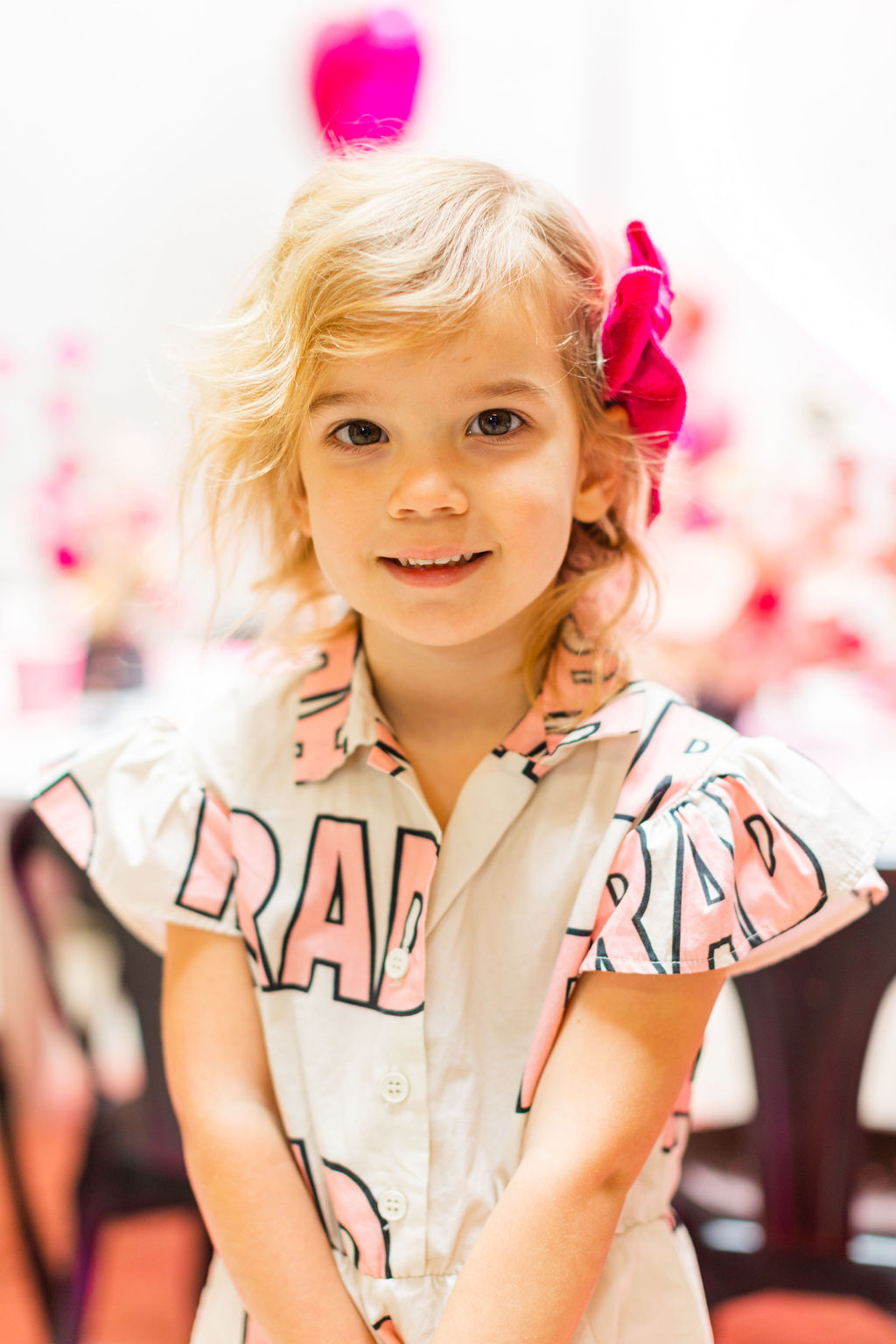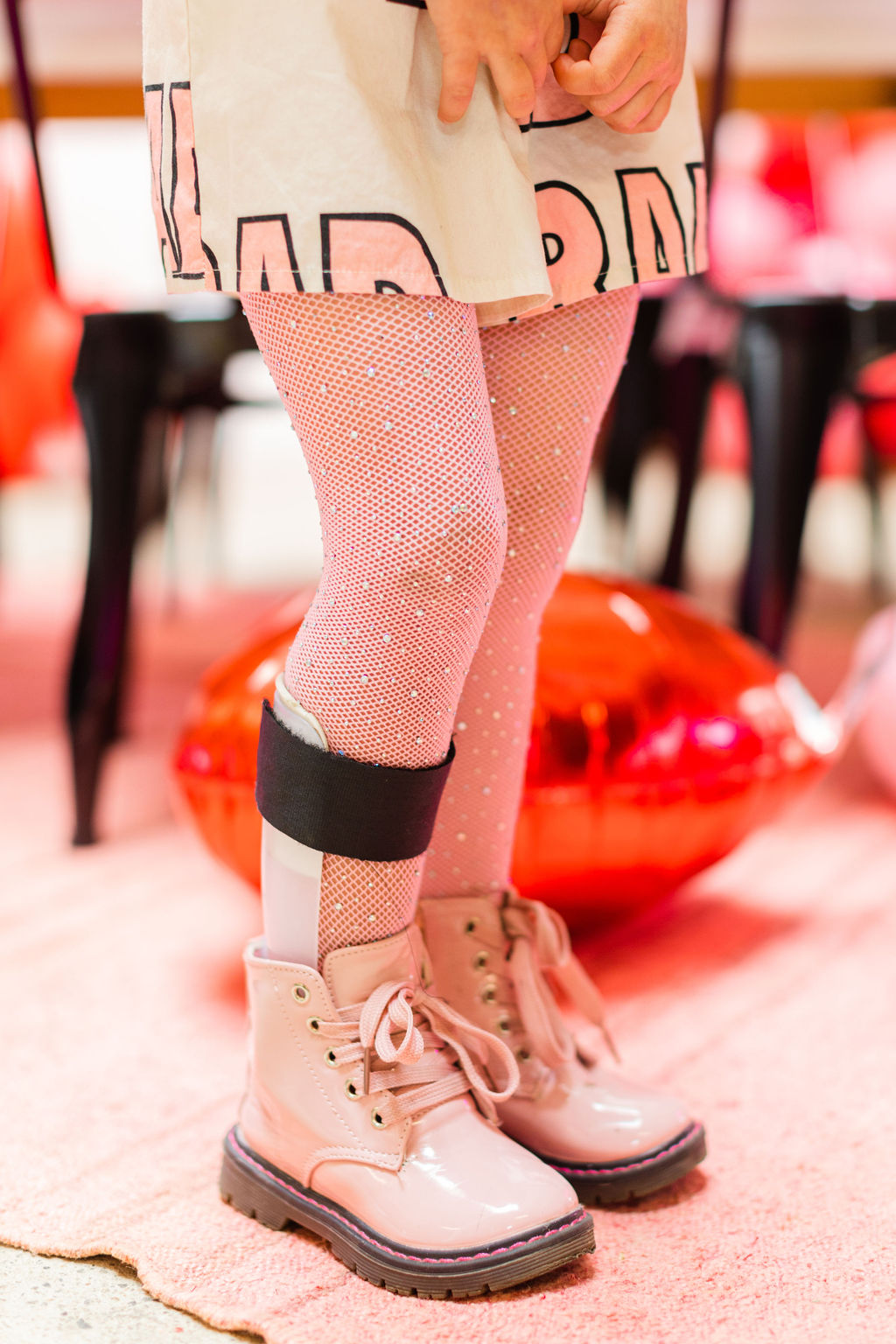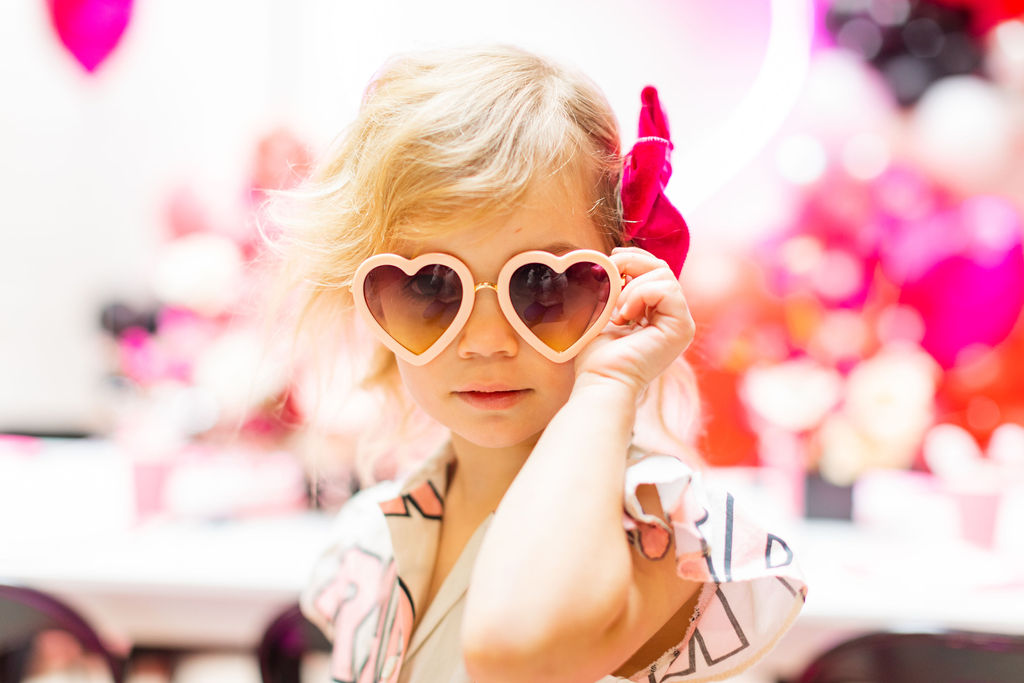 And of course Miss Elle who always brings the fire with her amazing hair and personality!!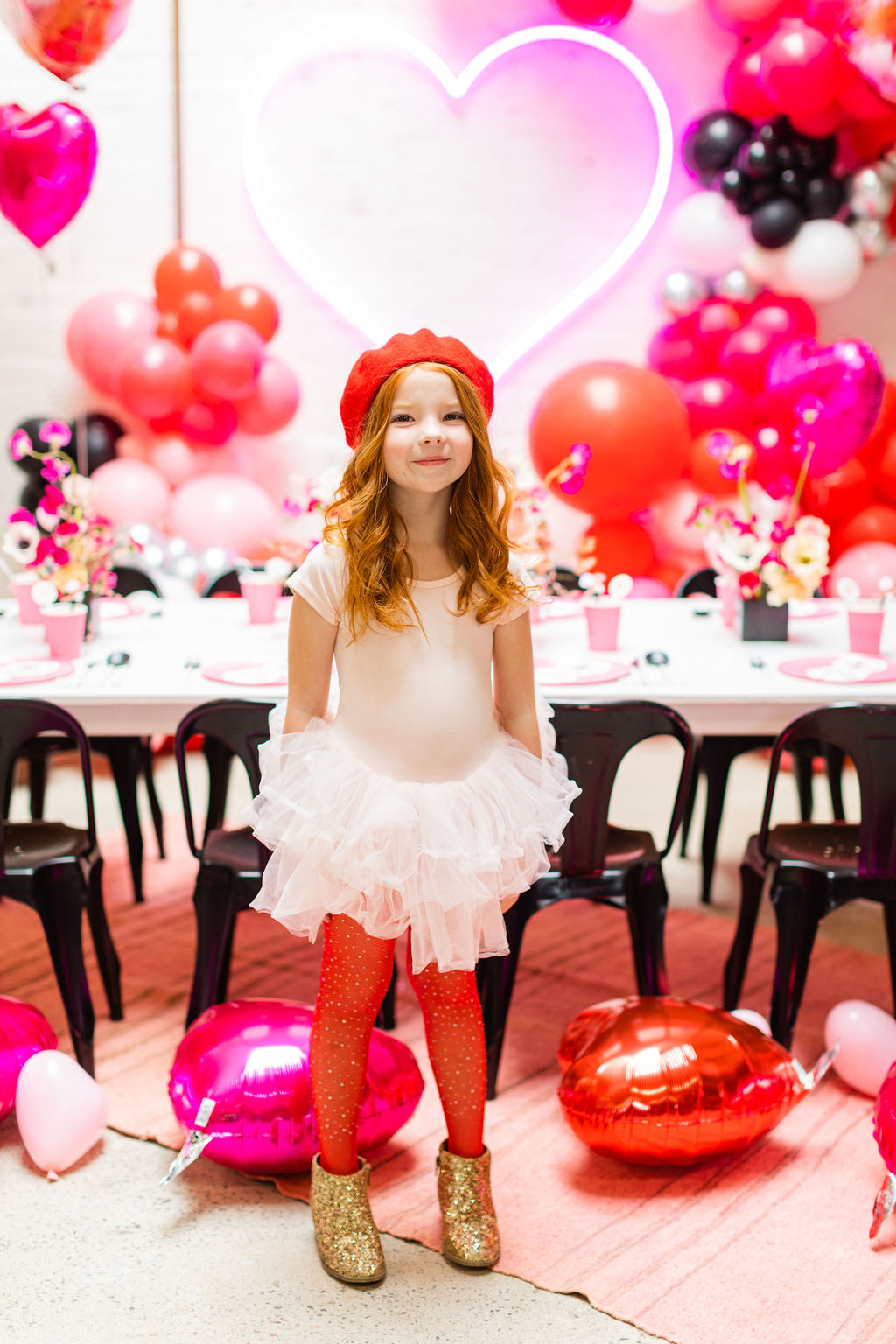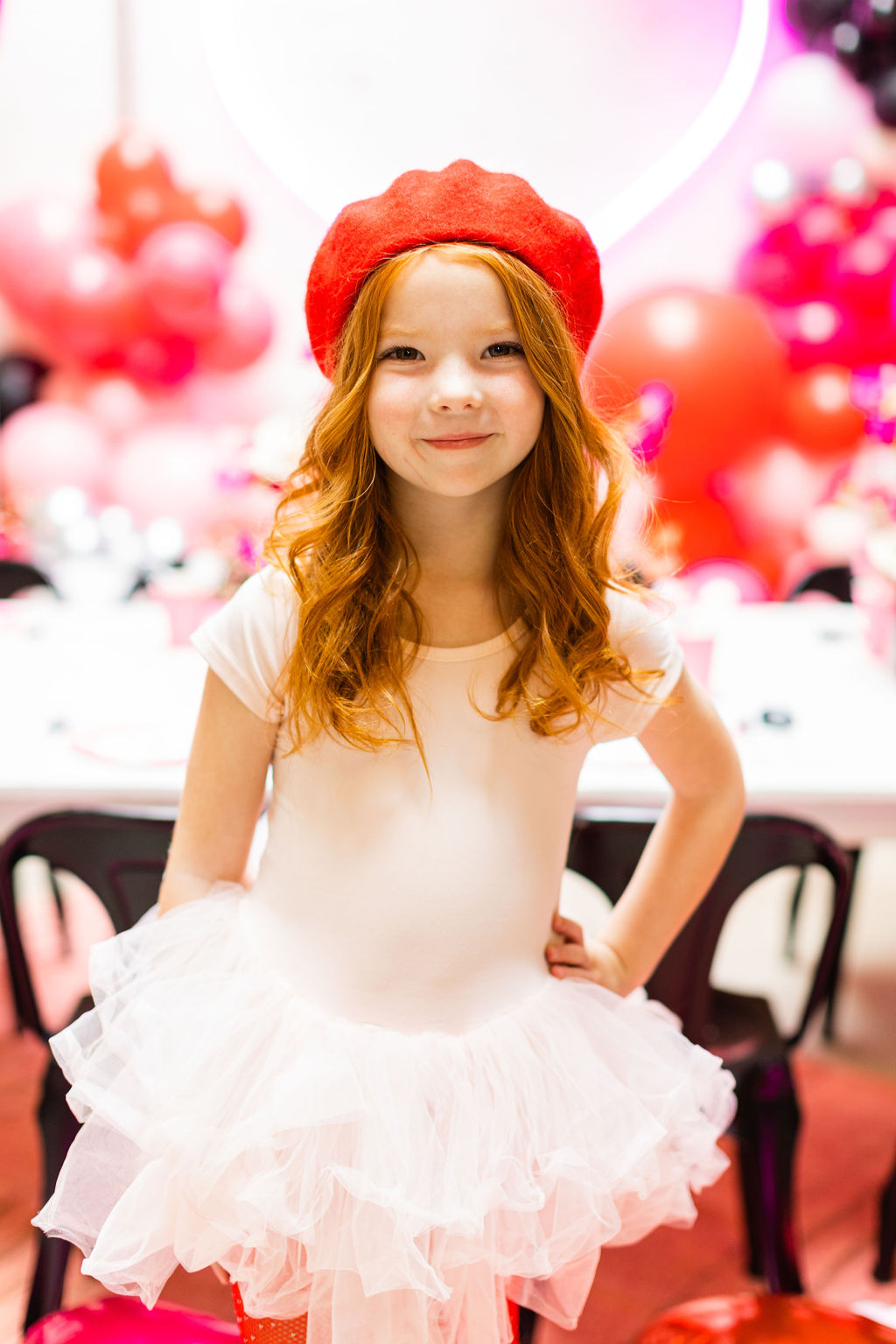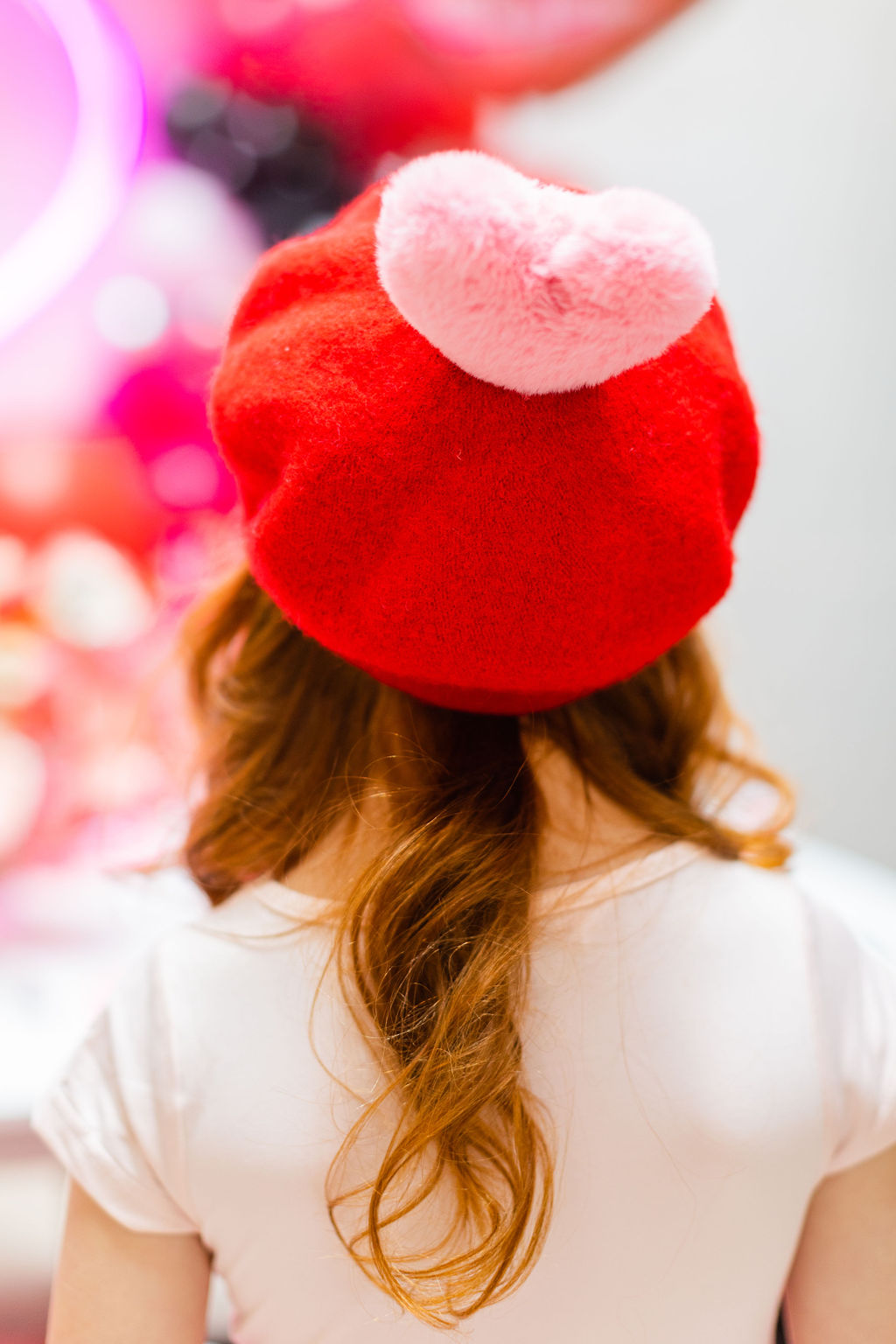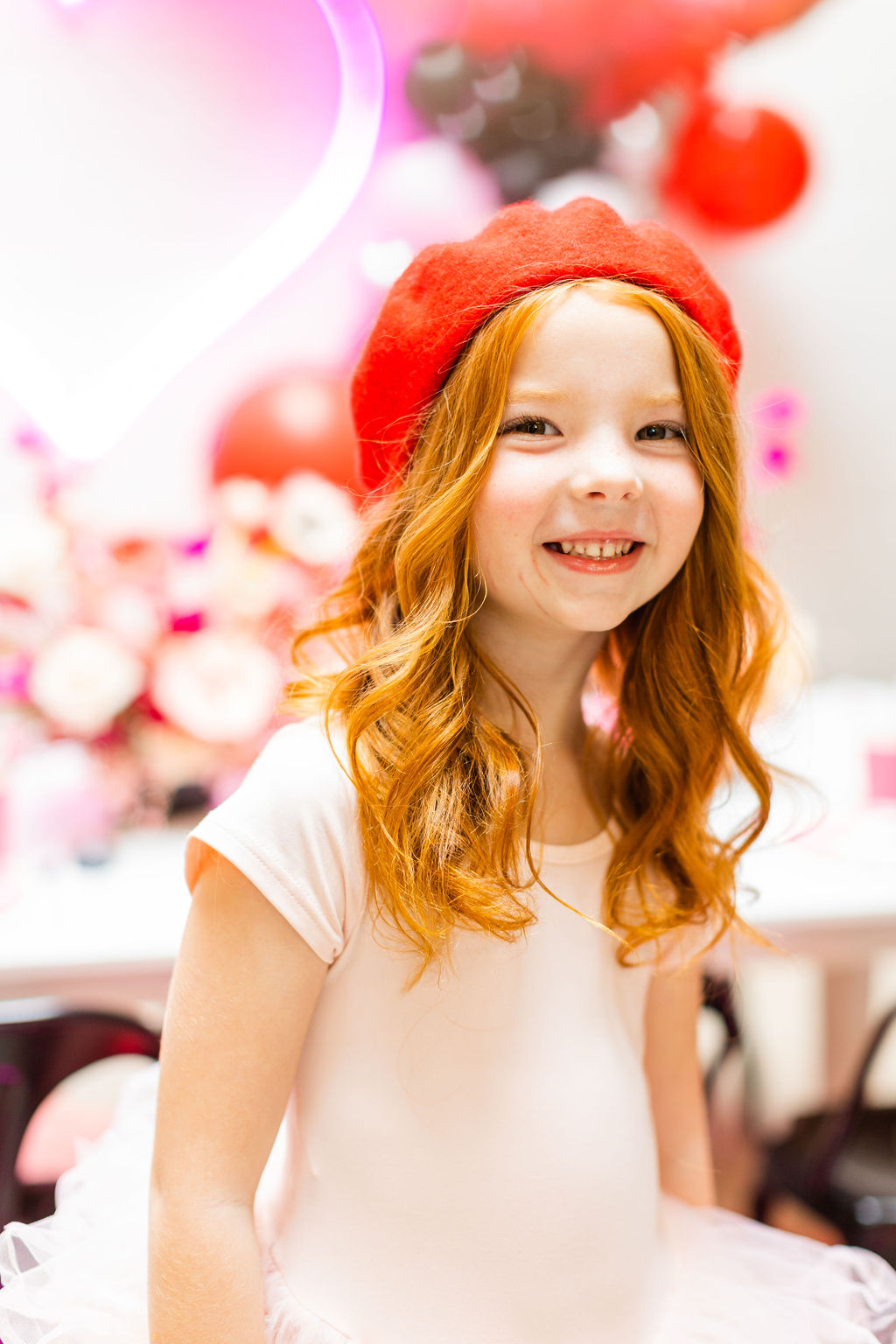 Let's get all these cuties together for some photo ops!!!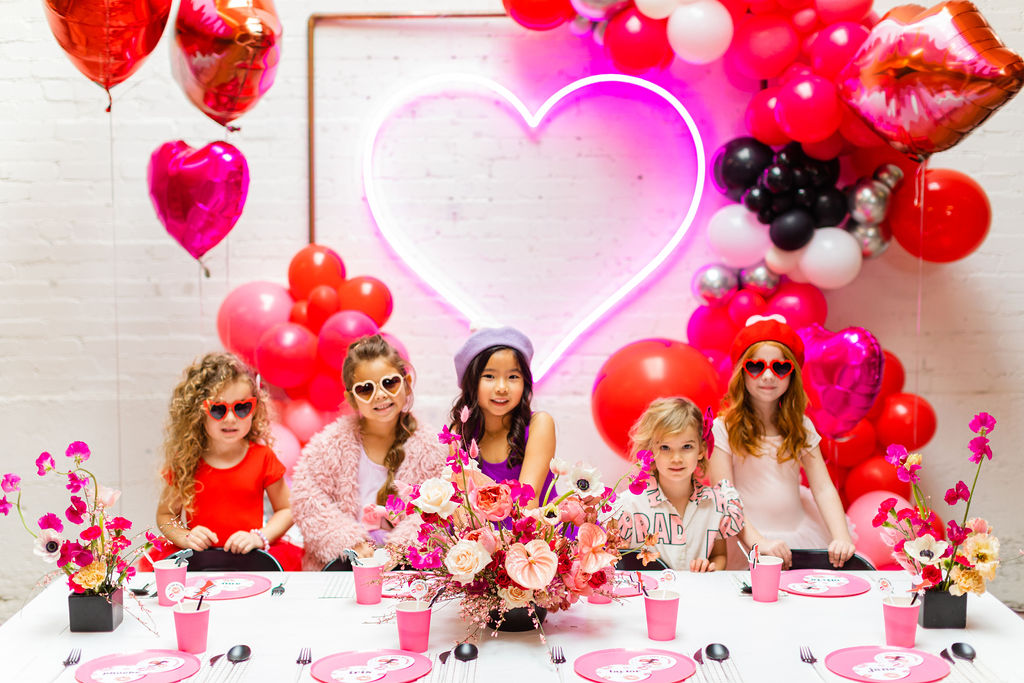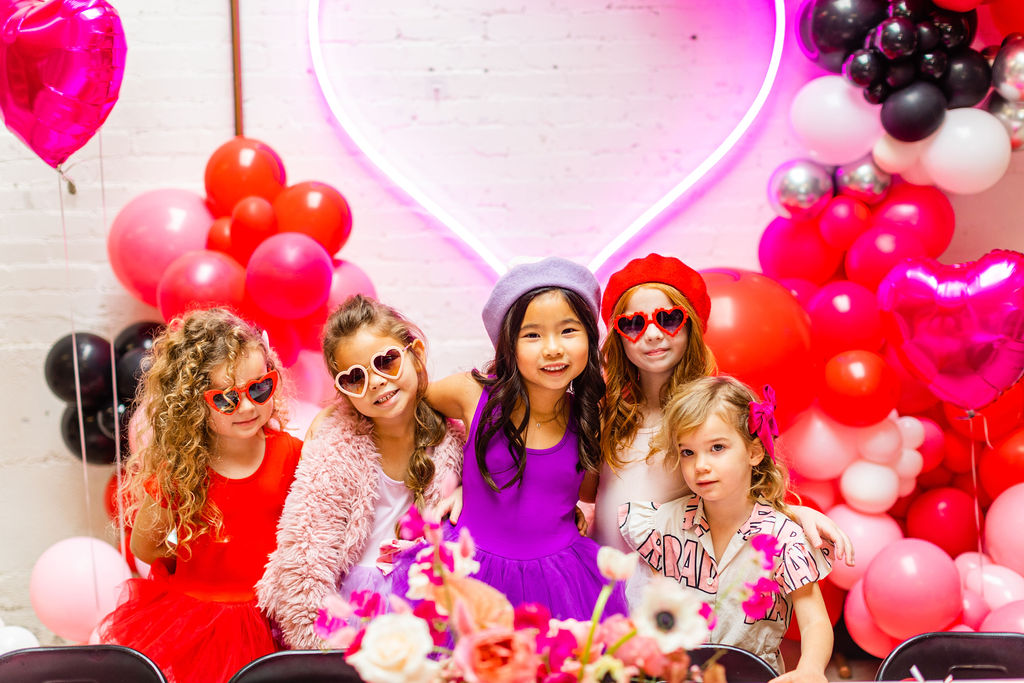 I love how all of the girls bond at our shoots, haha! When they leave they are all friends and sometimes even cry because they have to say bye to each other!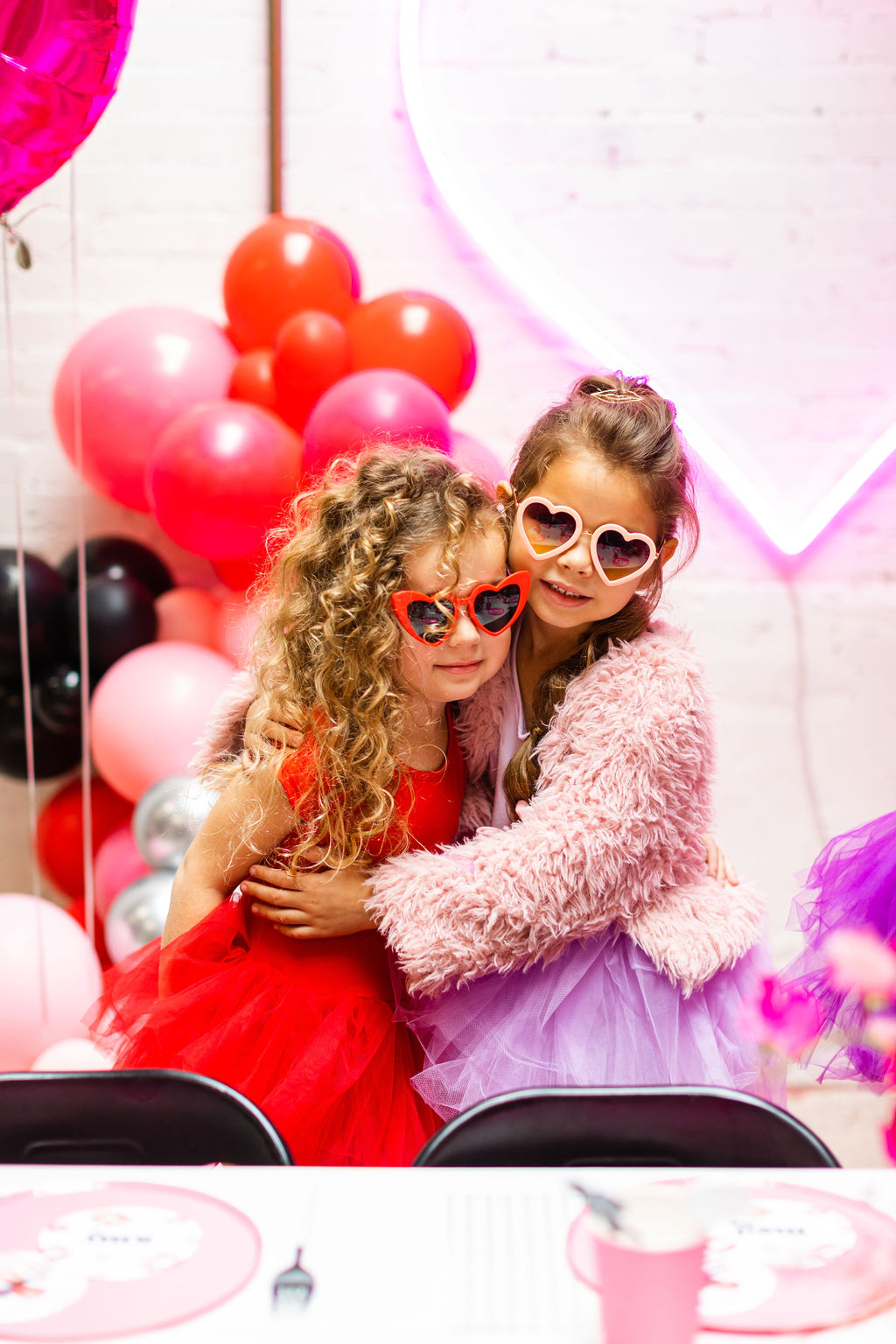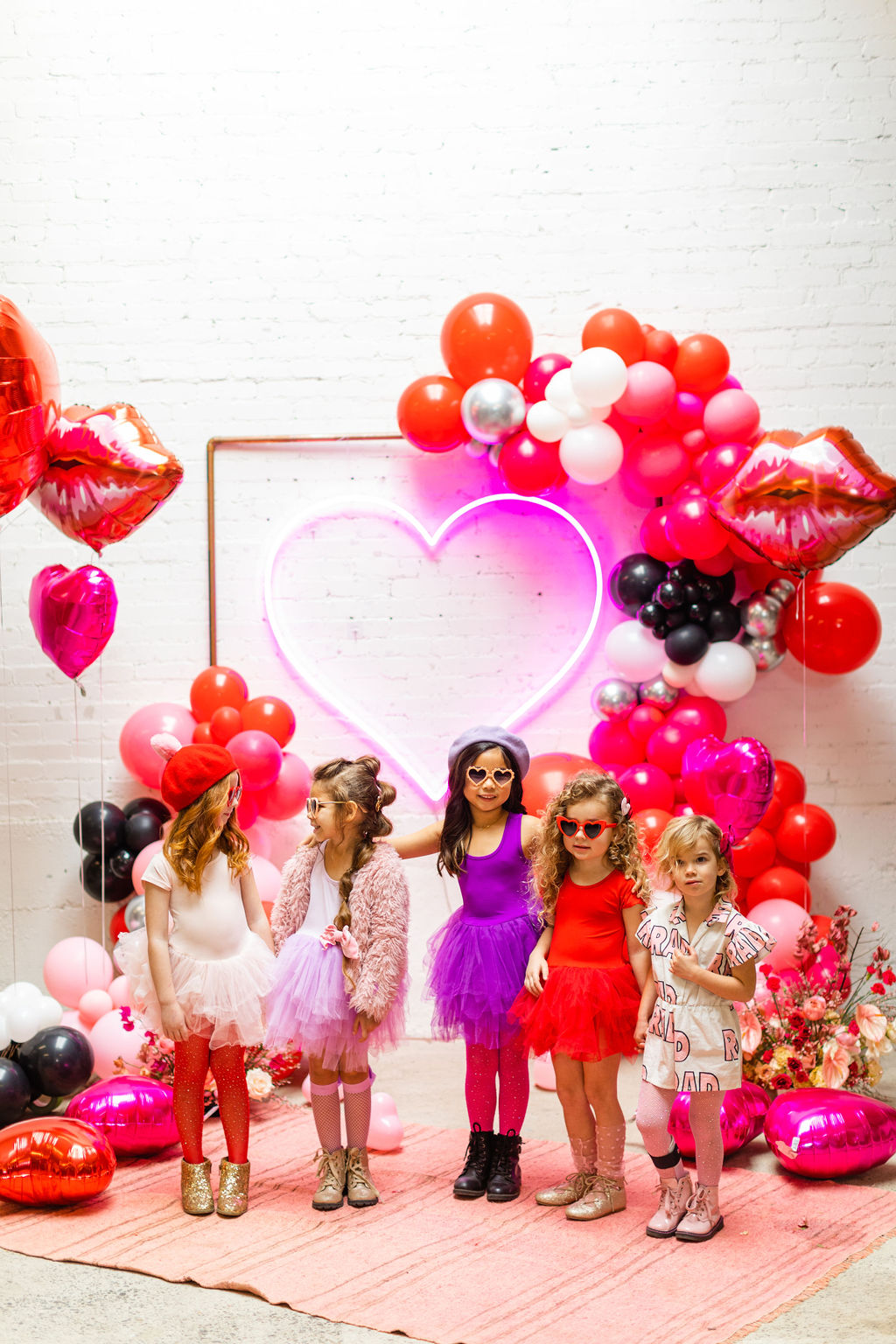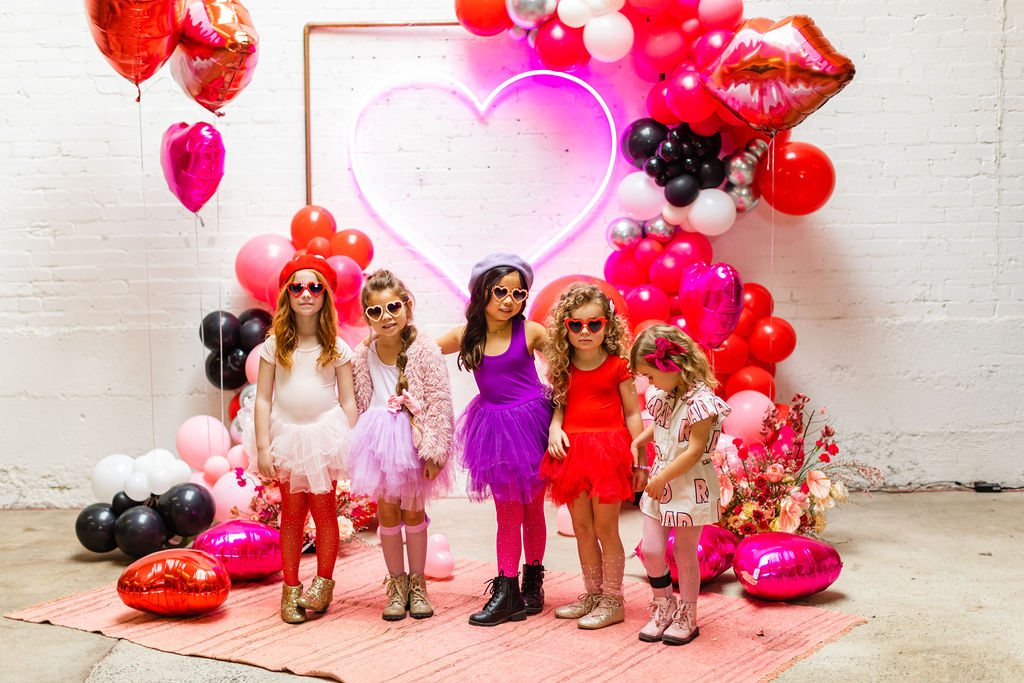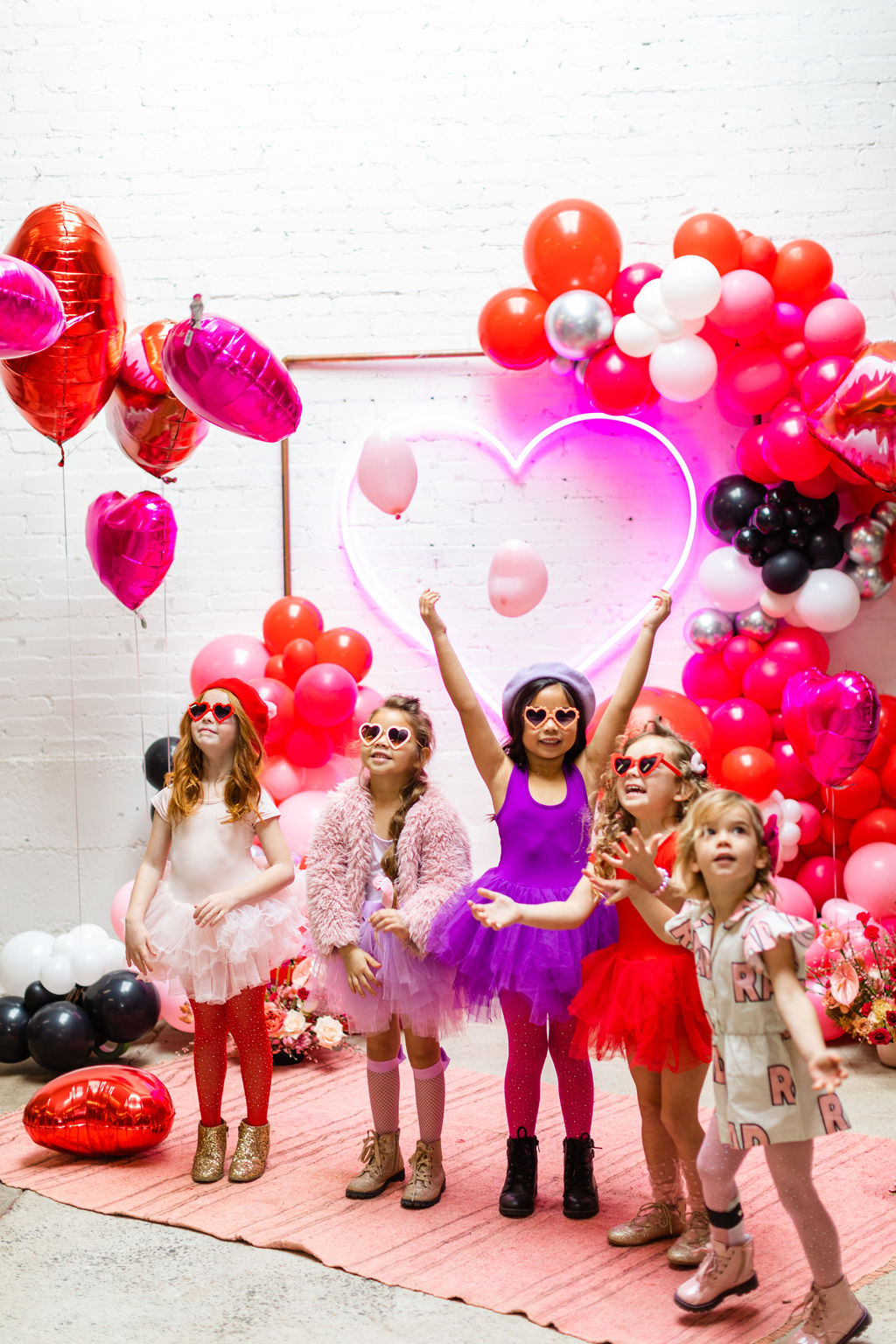 These girls are so excited for Valentine's Day and so am I! We've talked about our love for exchanging cards and sending snail mail, well my photo shoot gals feel the same way!!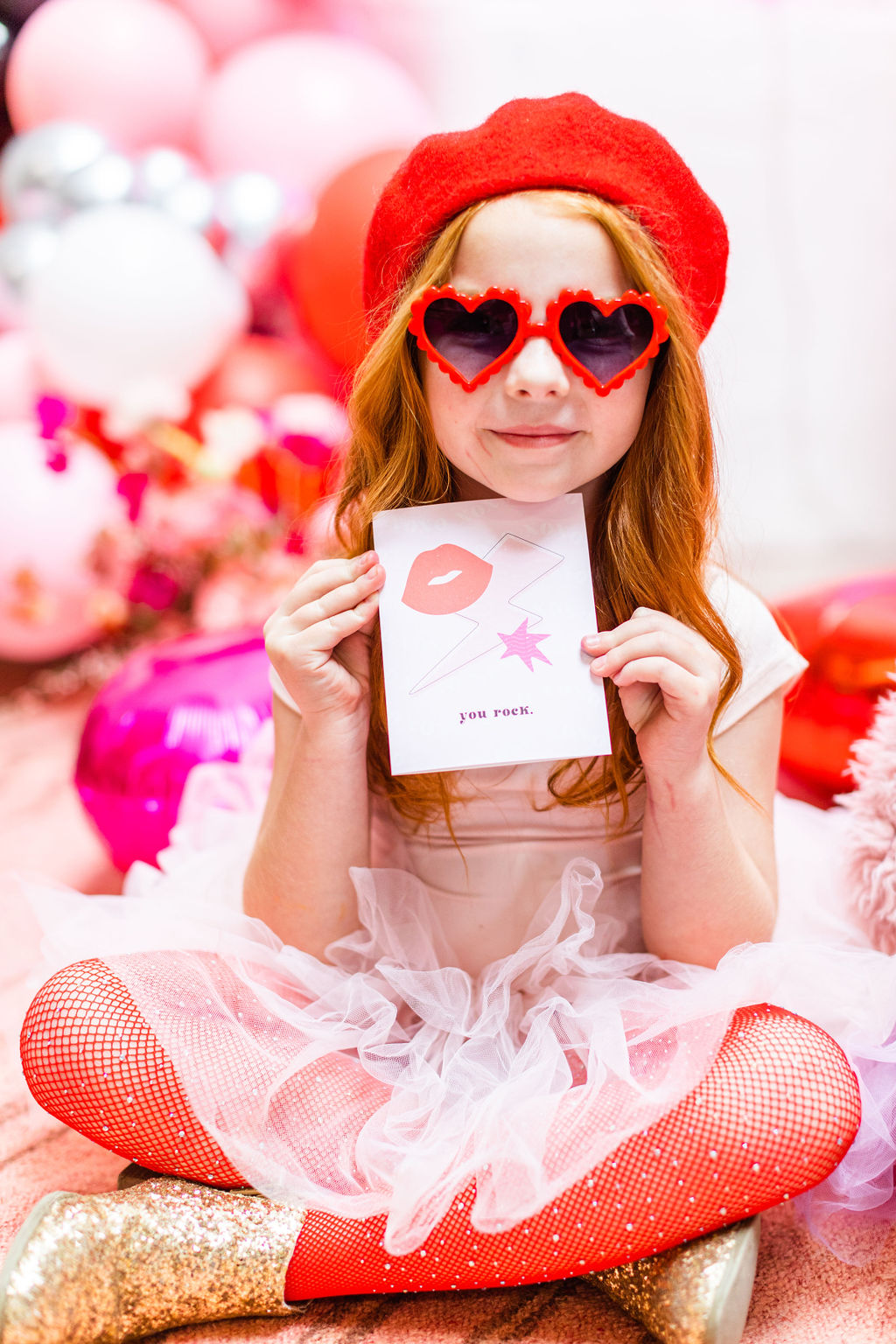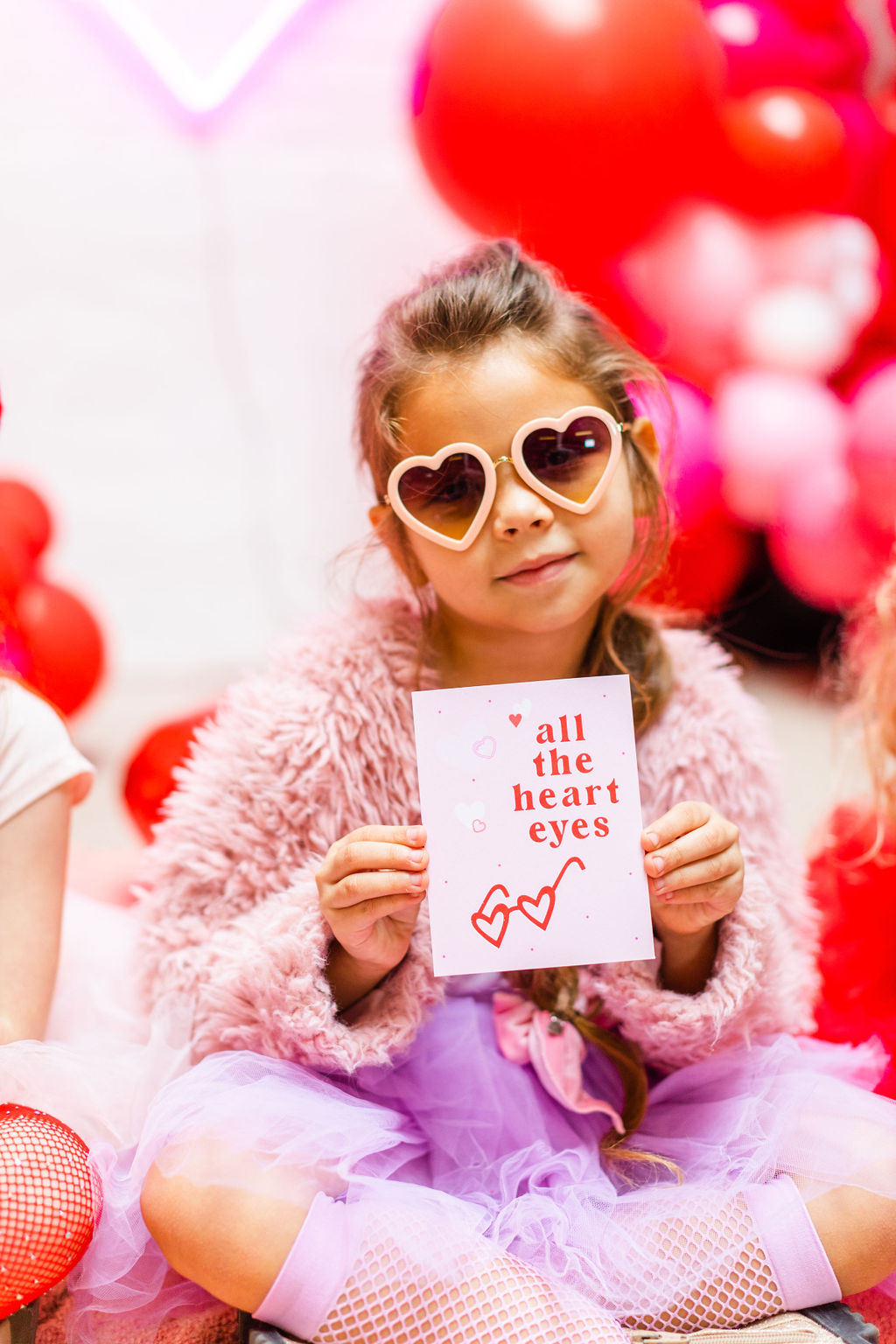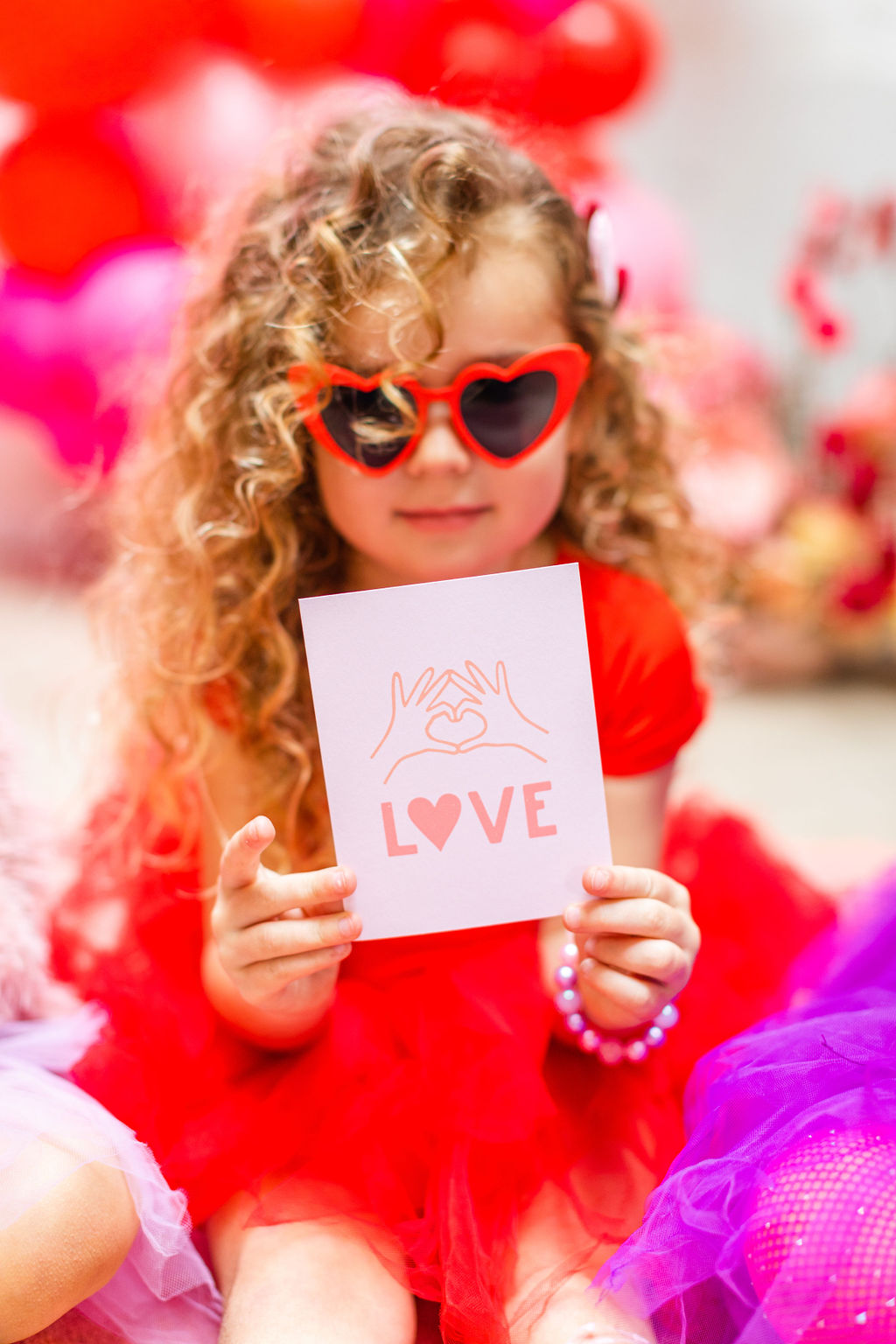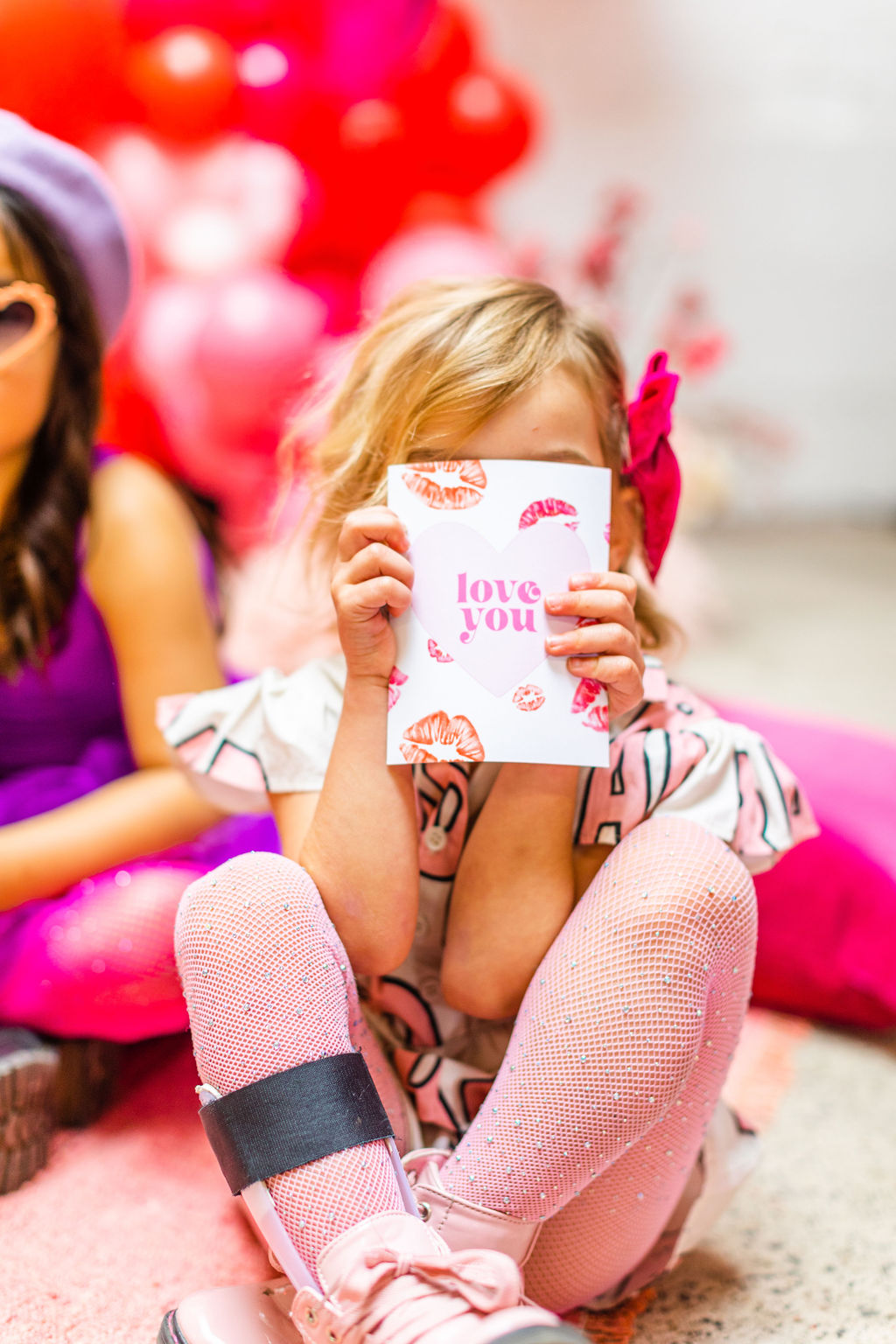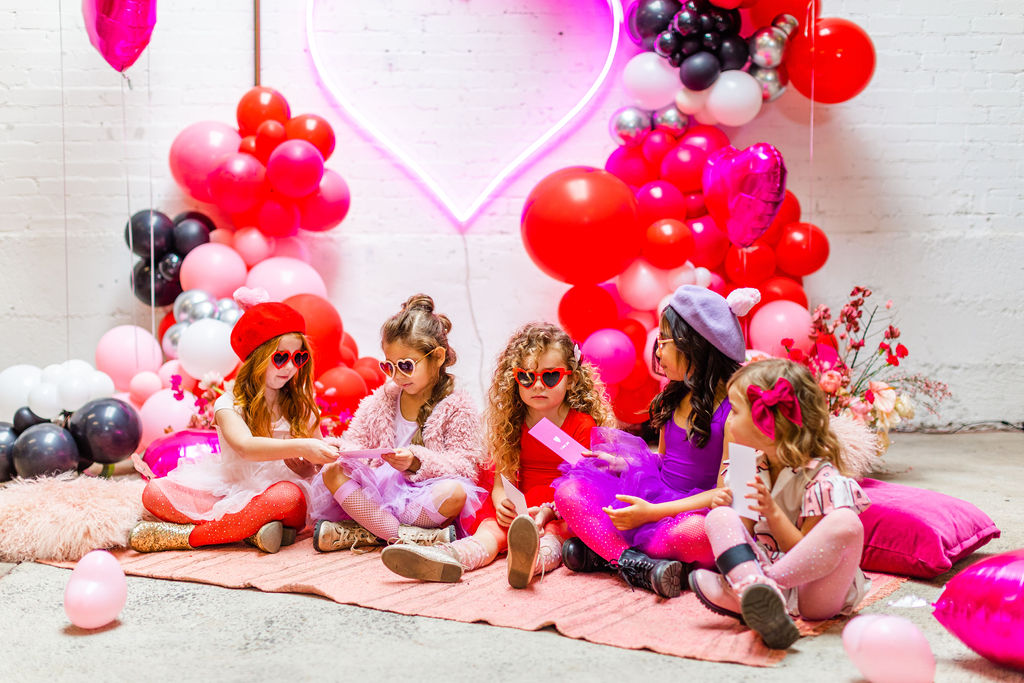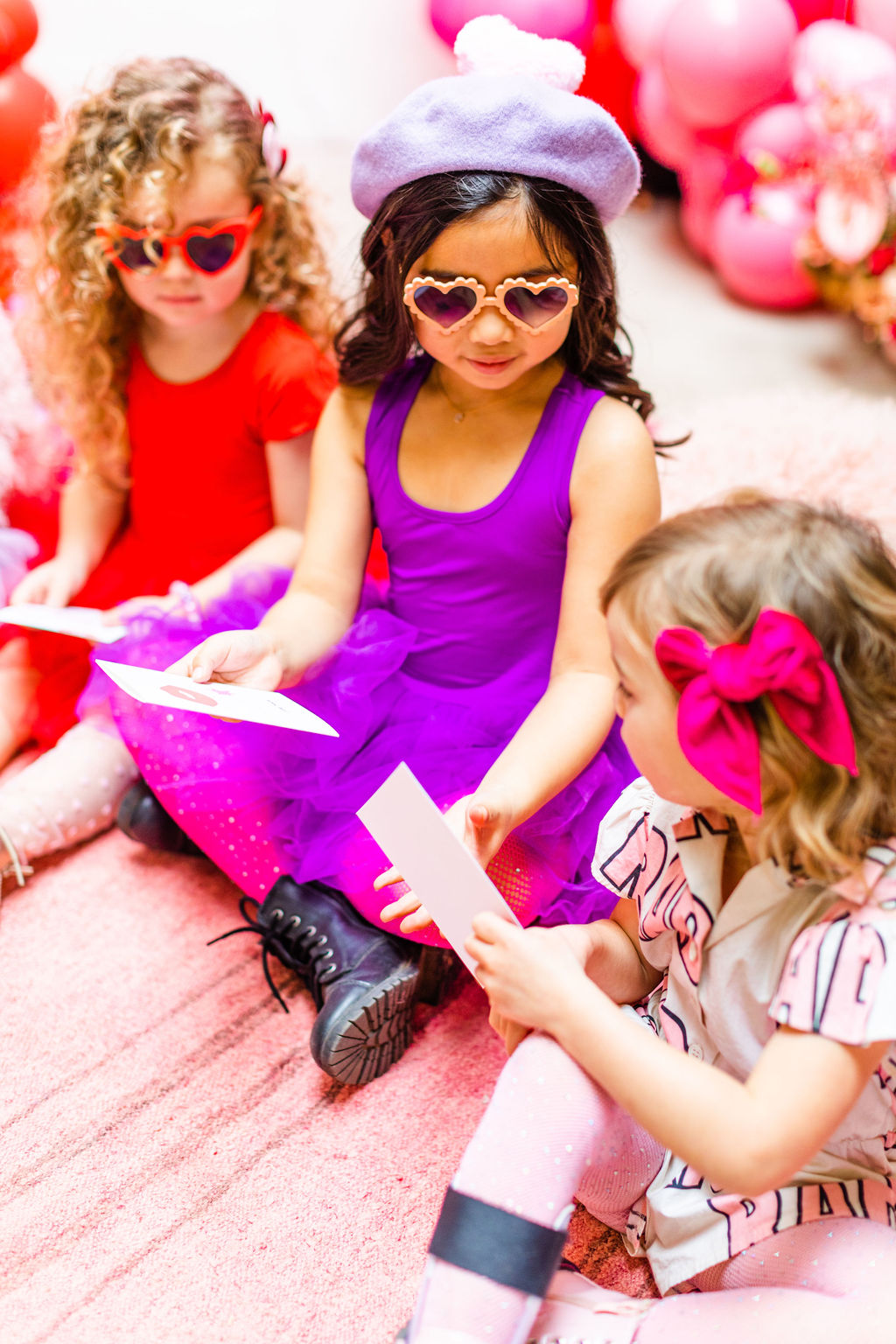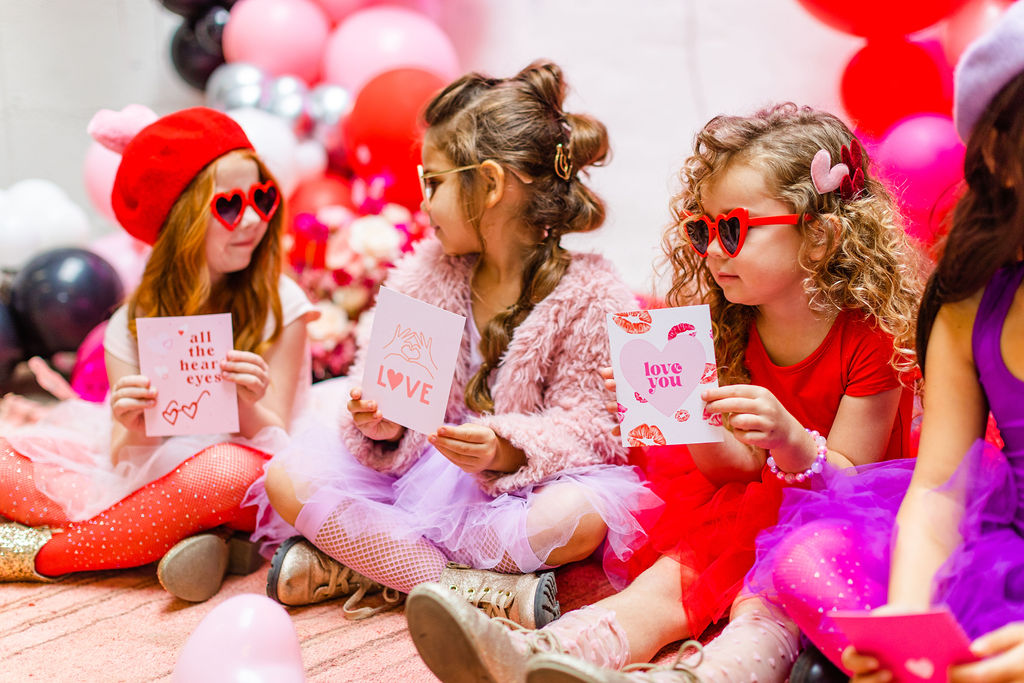 As if these girls could get any more stylish… Smallstar Clothing sent us these ADORABLE custom denim jackets that I'm sort of obsessing over. You can customize the patches and I am so in love with them all!!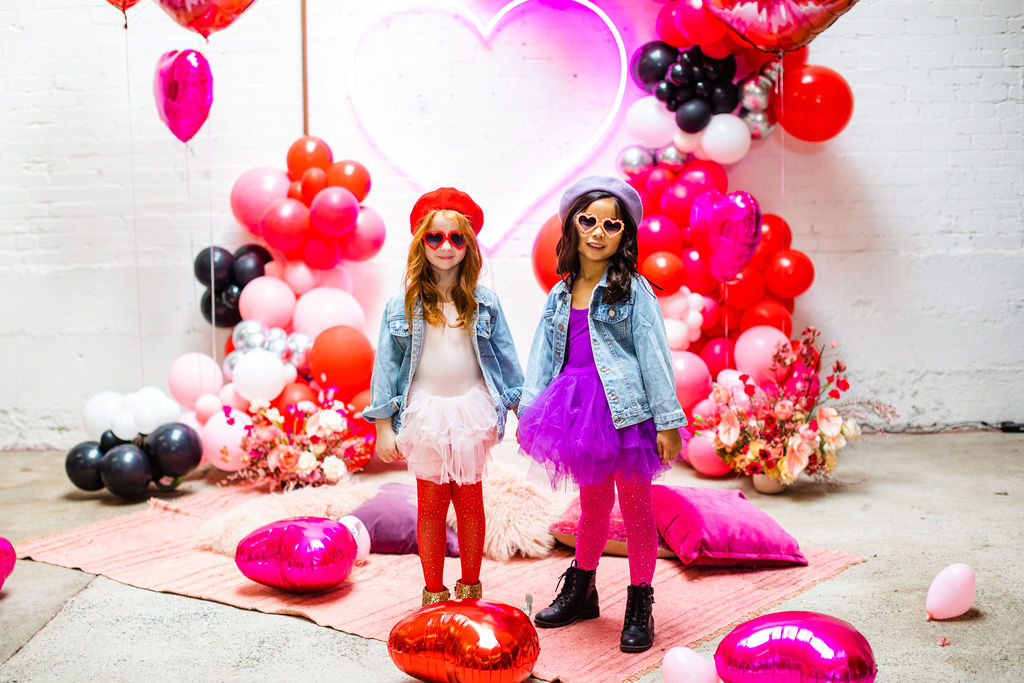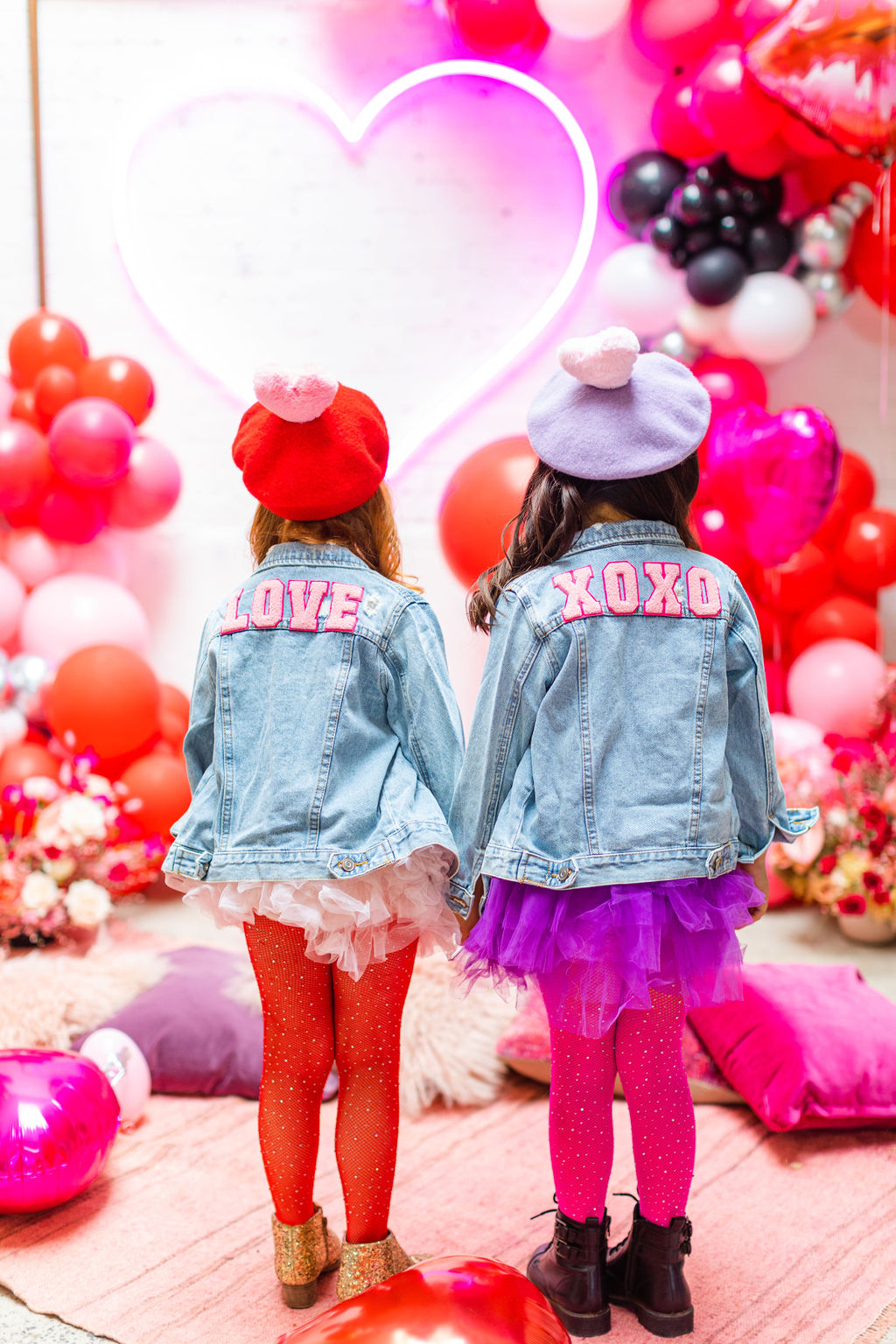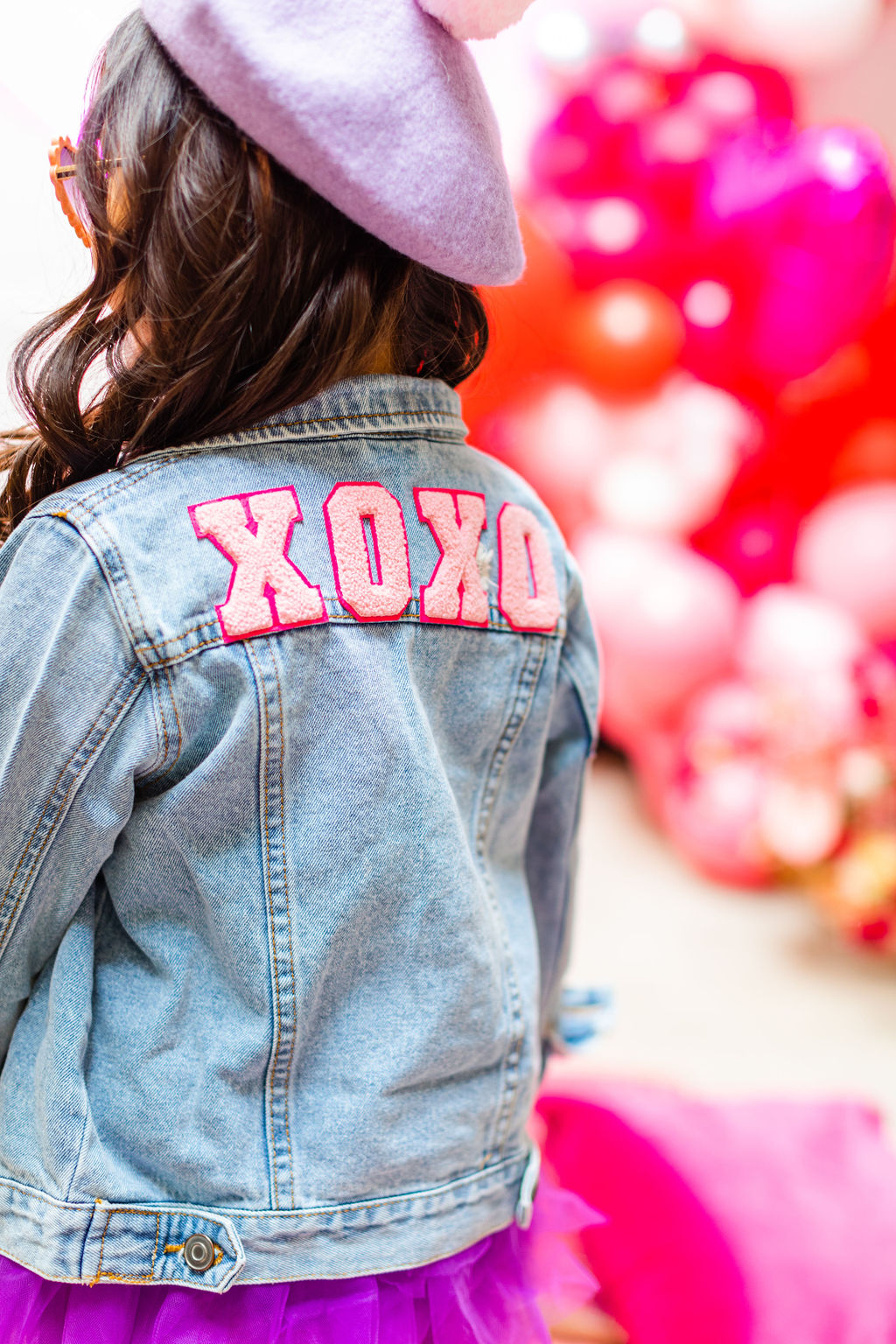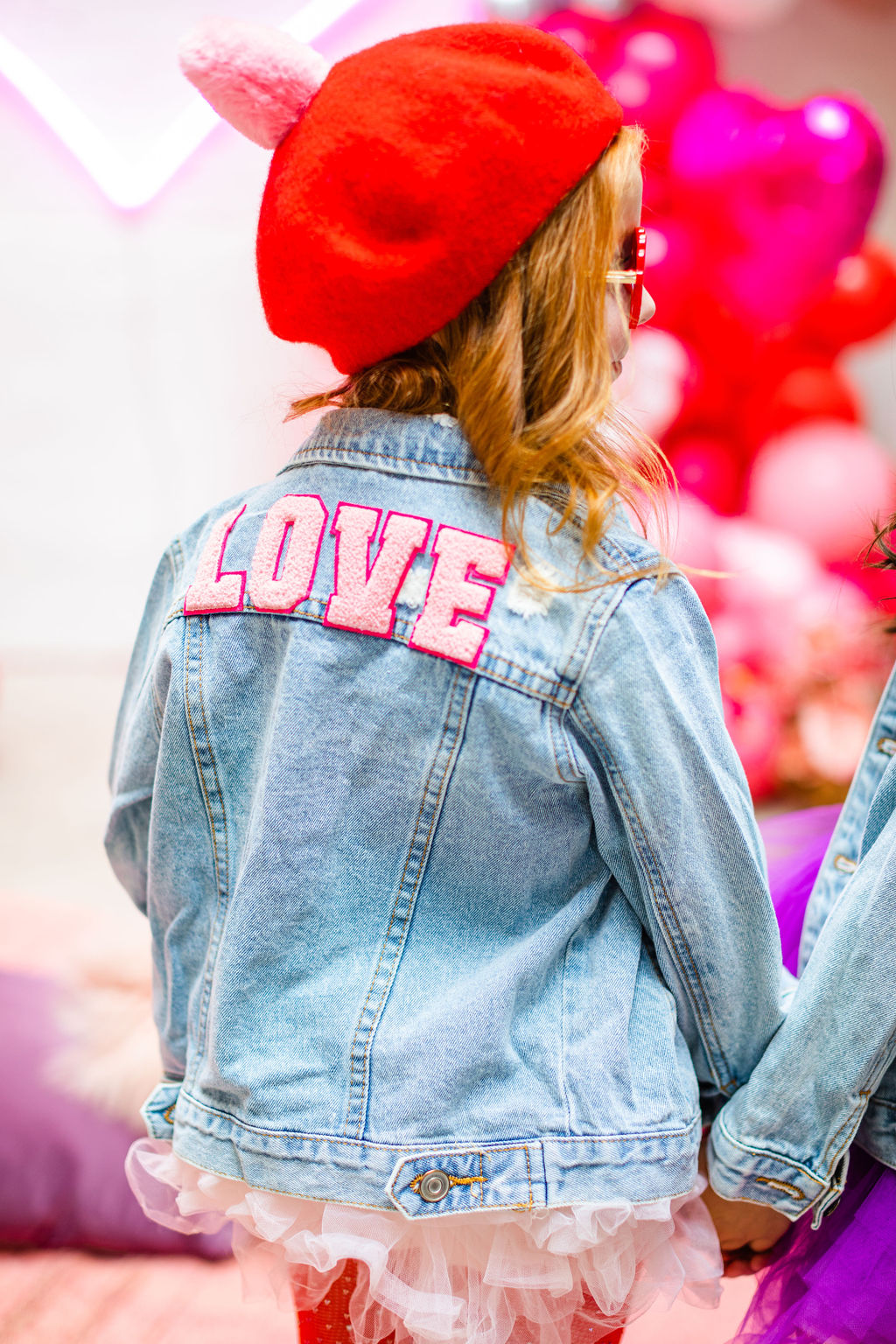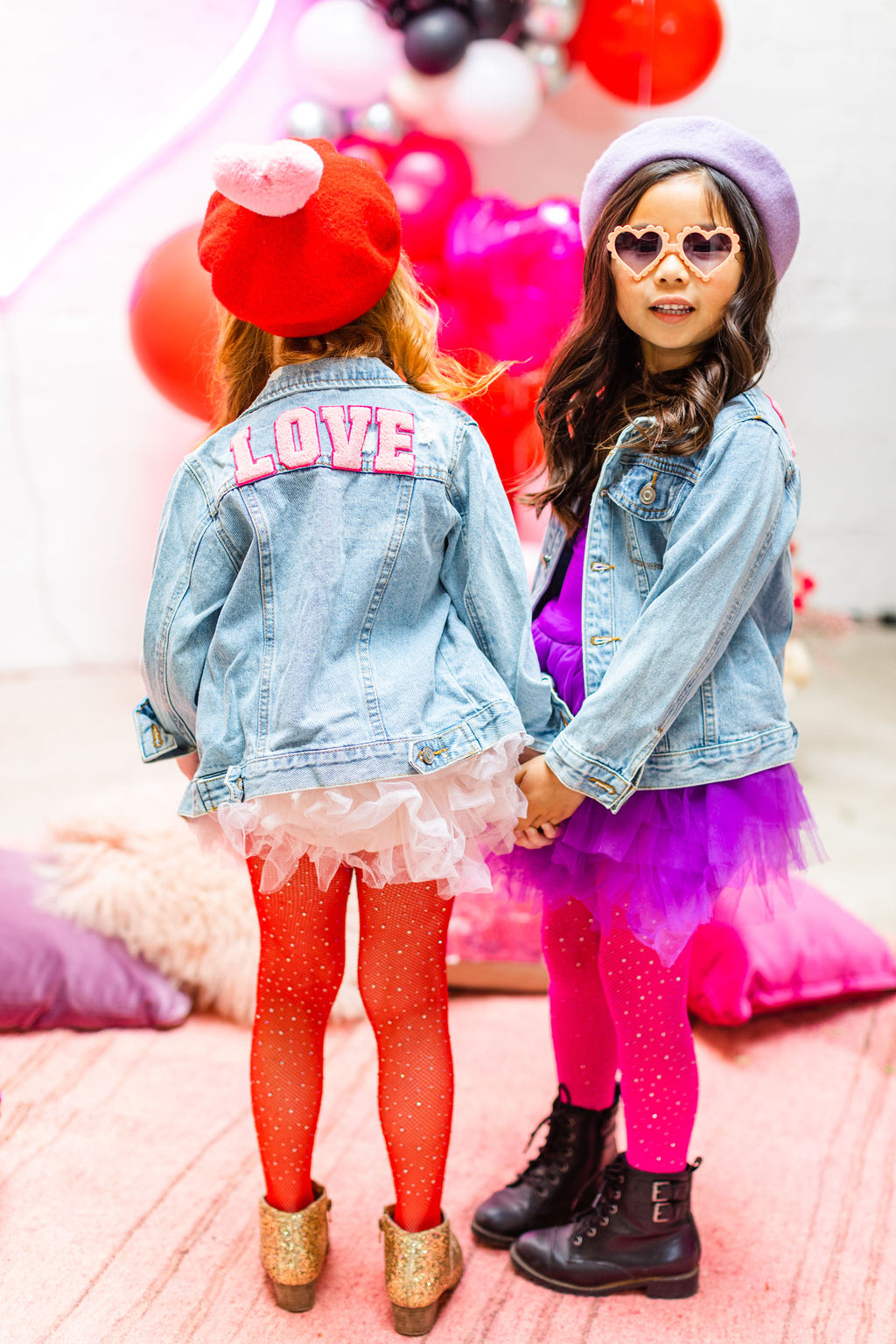 I'm sorry… But EXCUSE ME, who invited this little bad ass to the party?! I just can't…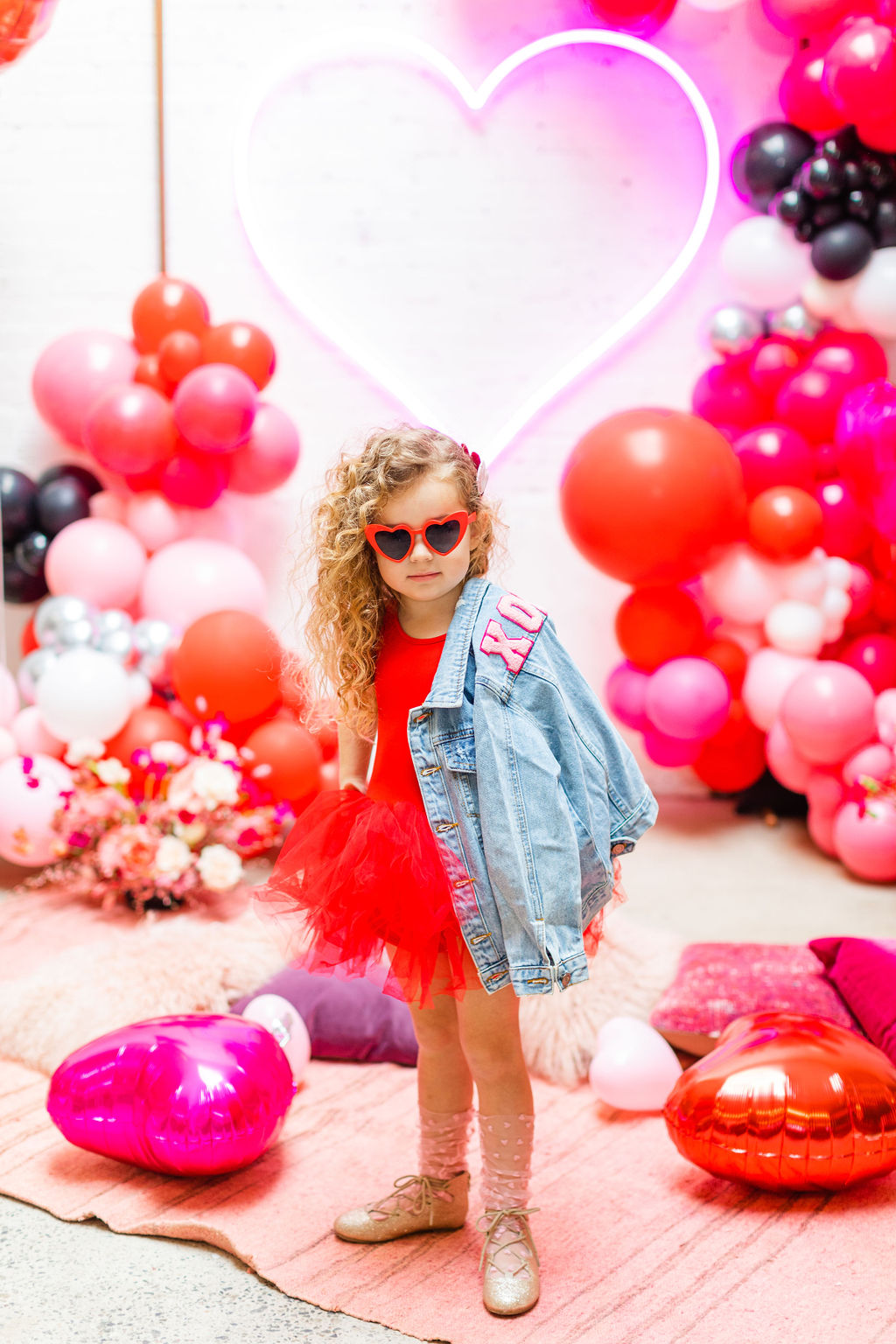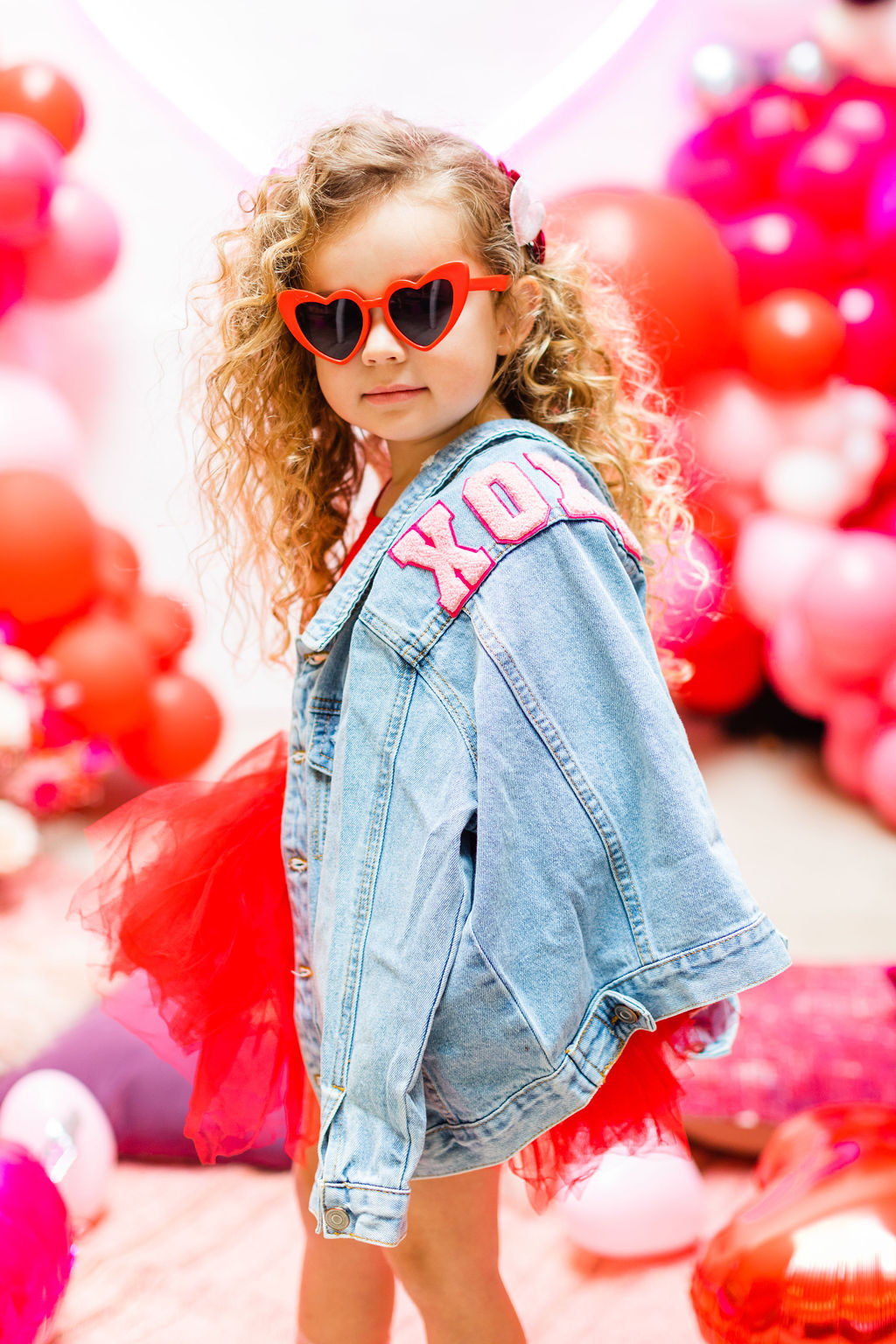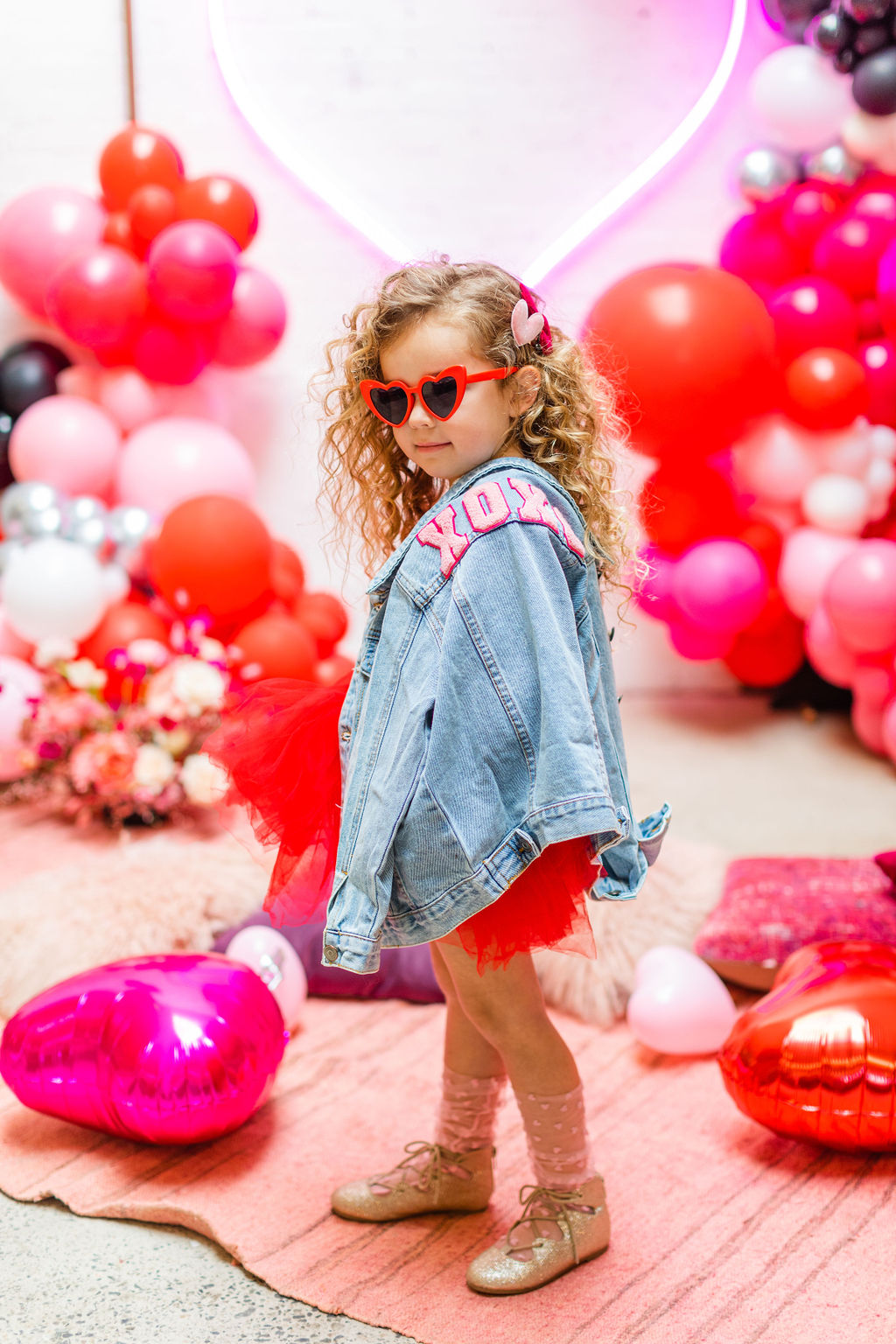 More cuteness because why not?!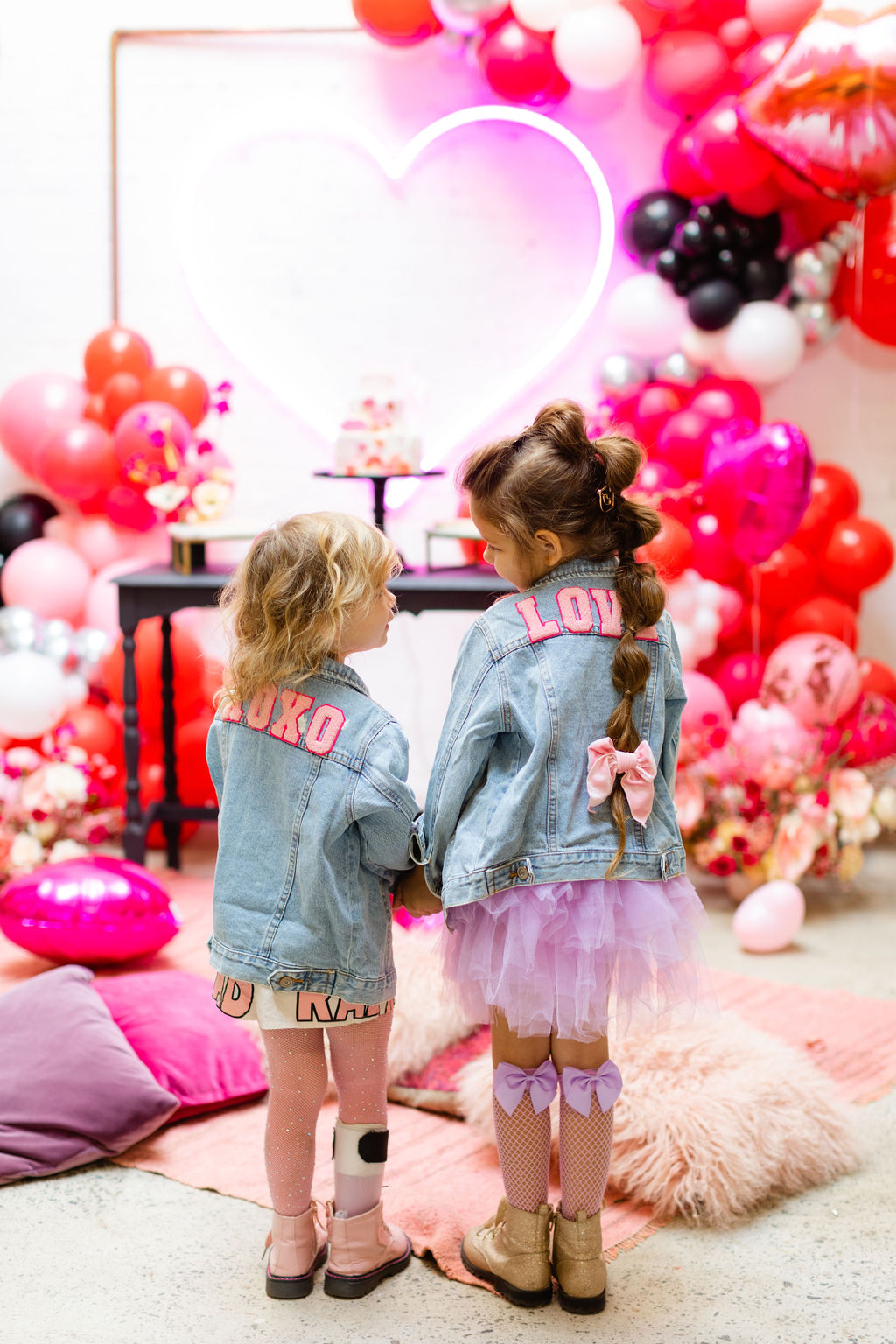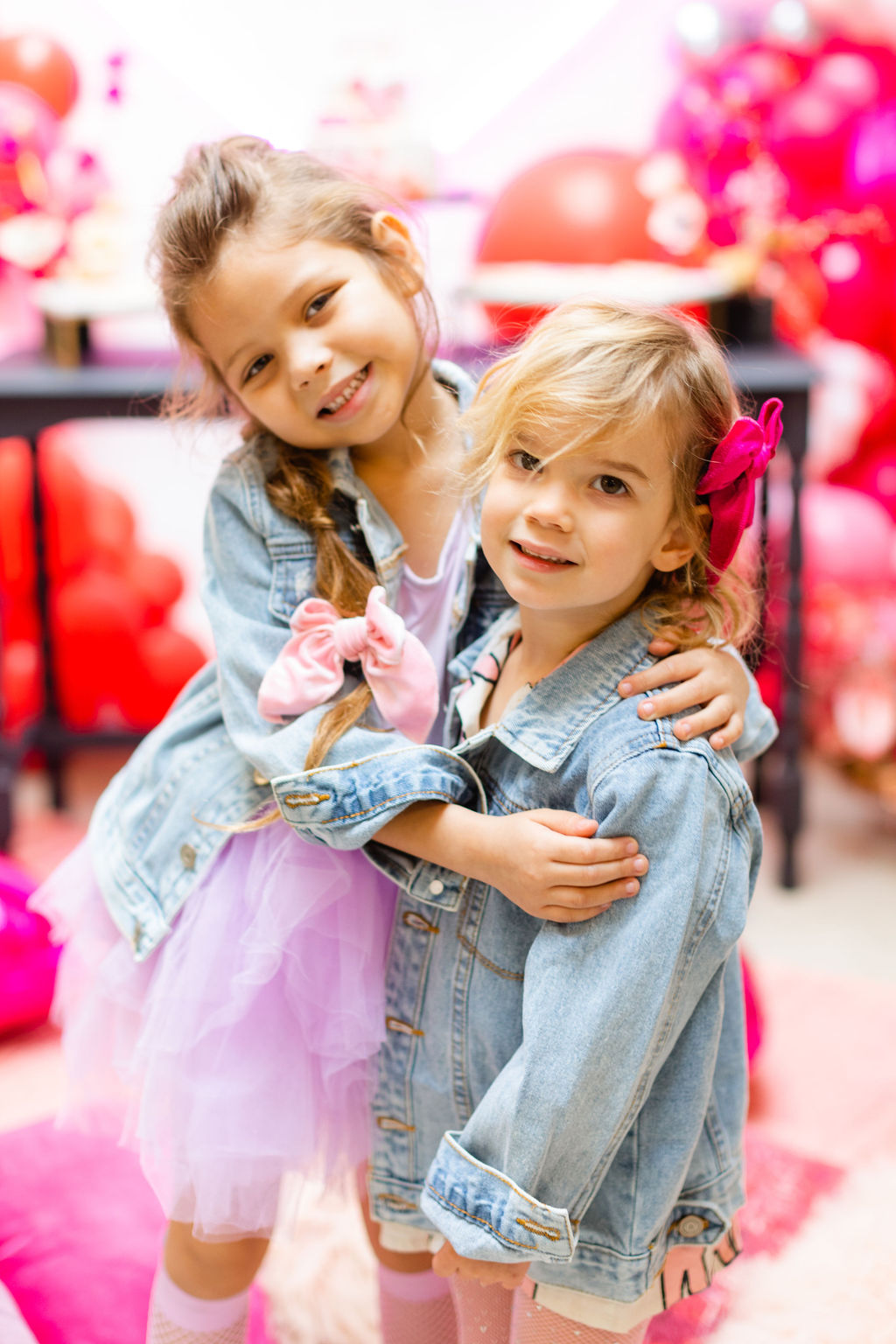 You better believe we brought in some cute desserts!!! Really Cute Sweets took care of our little 80's dessert dreams with an over the top cake and the cutest cookies. Love this sweet set up!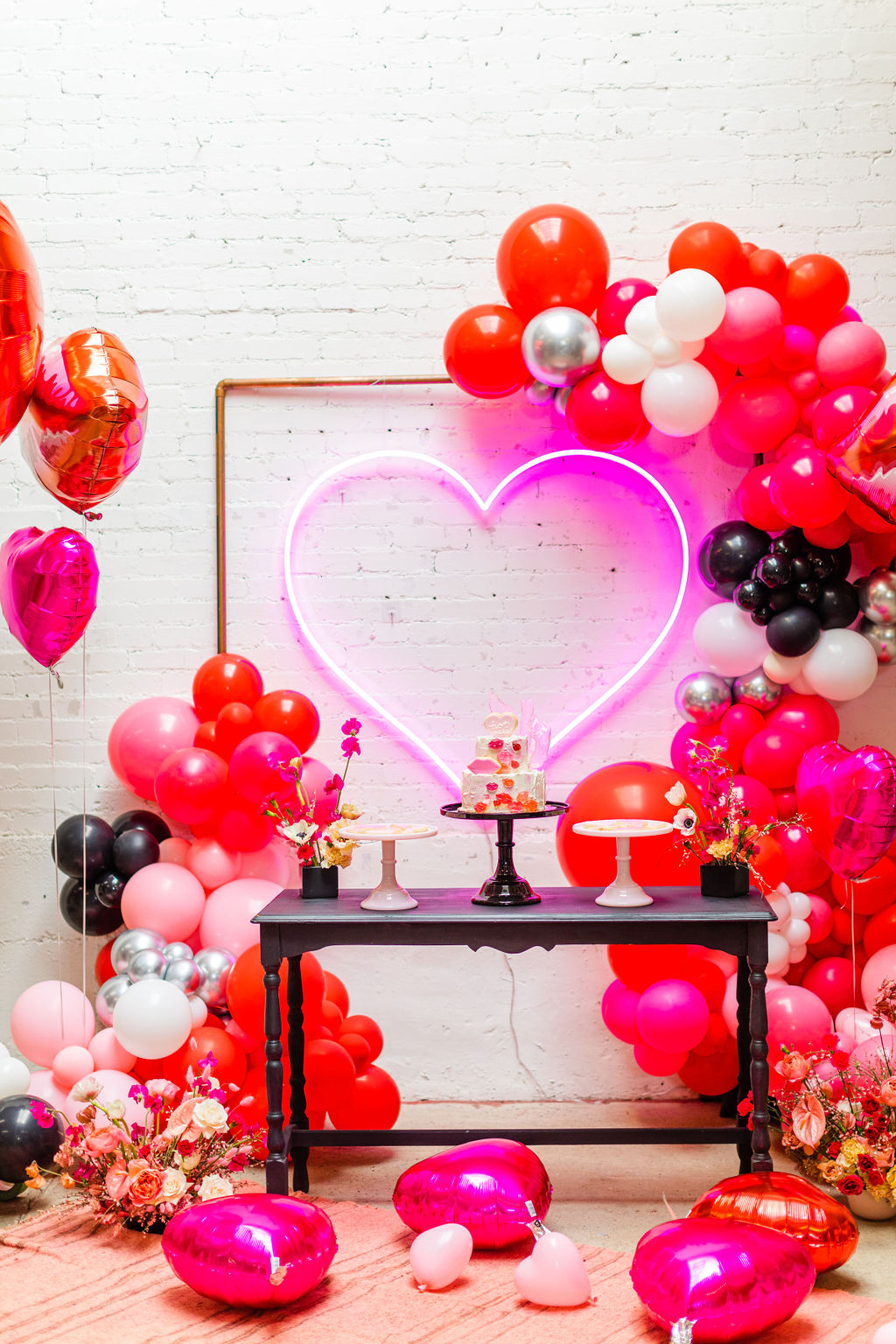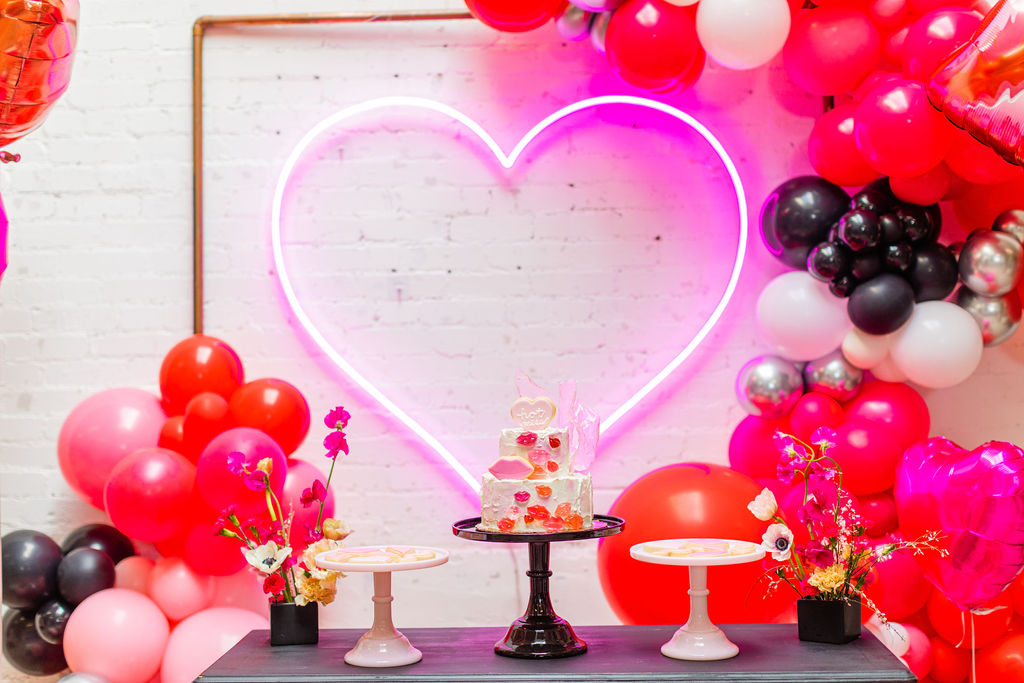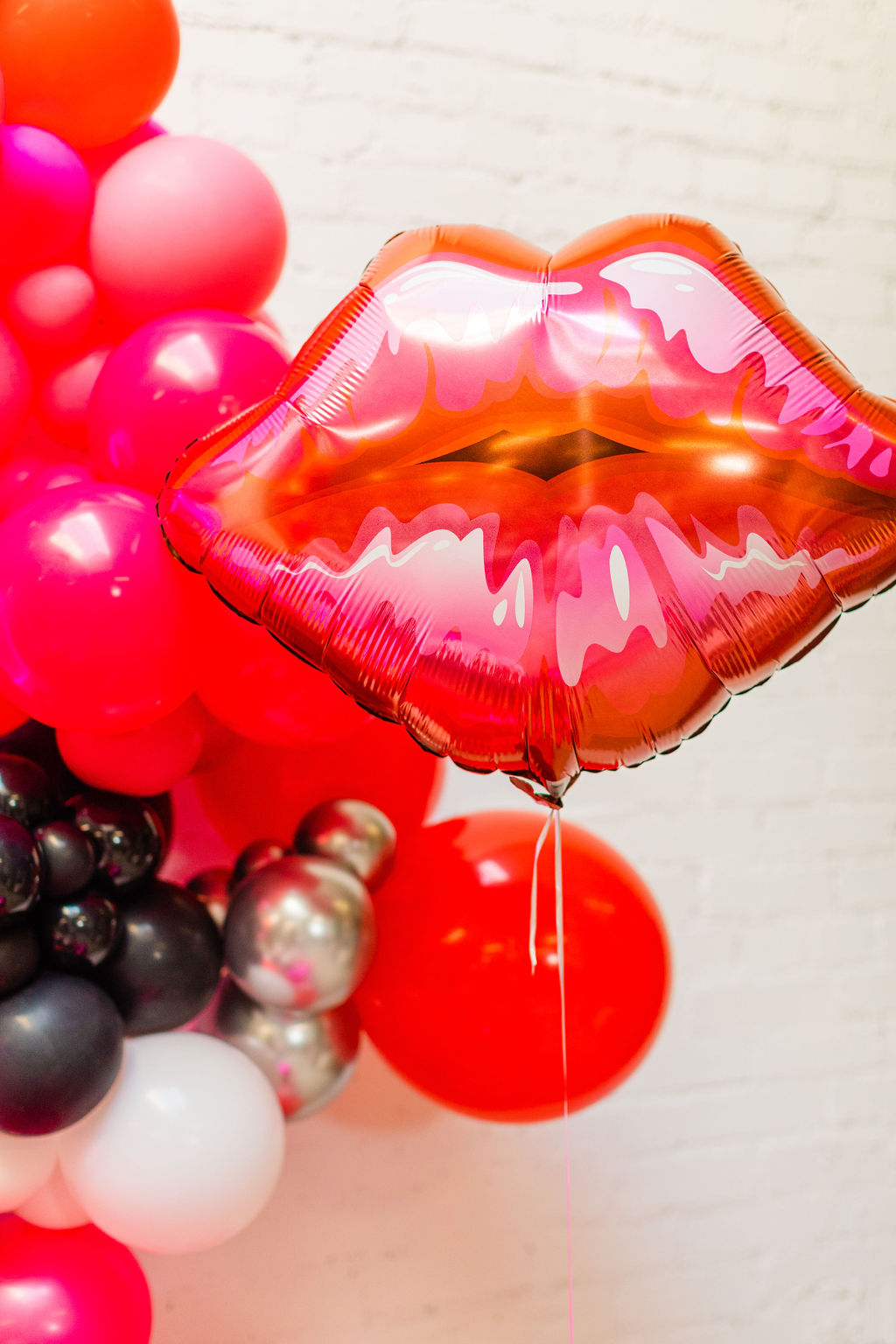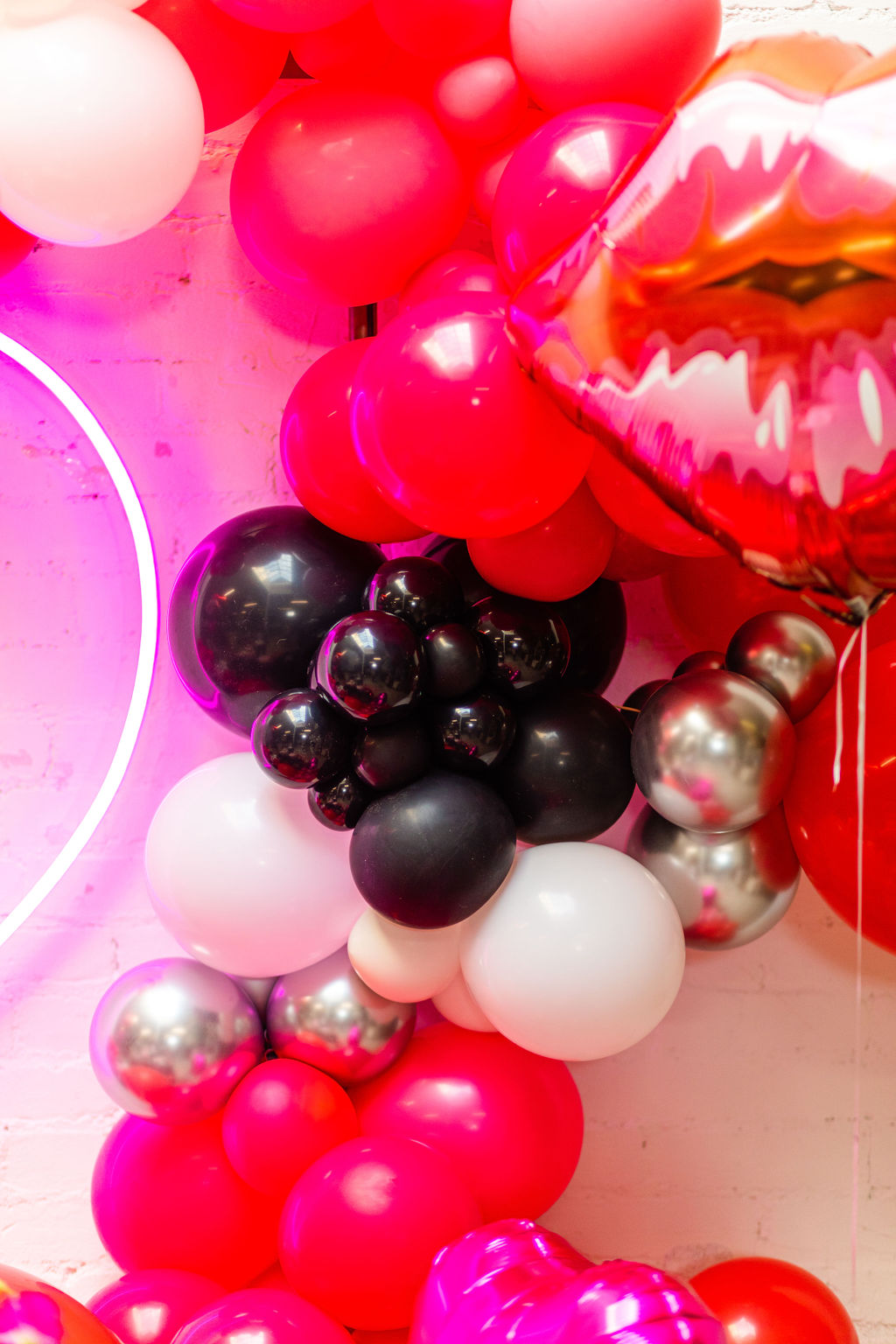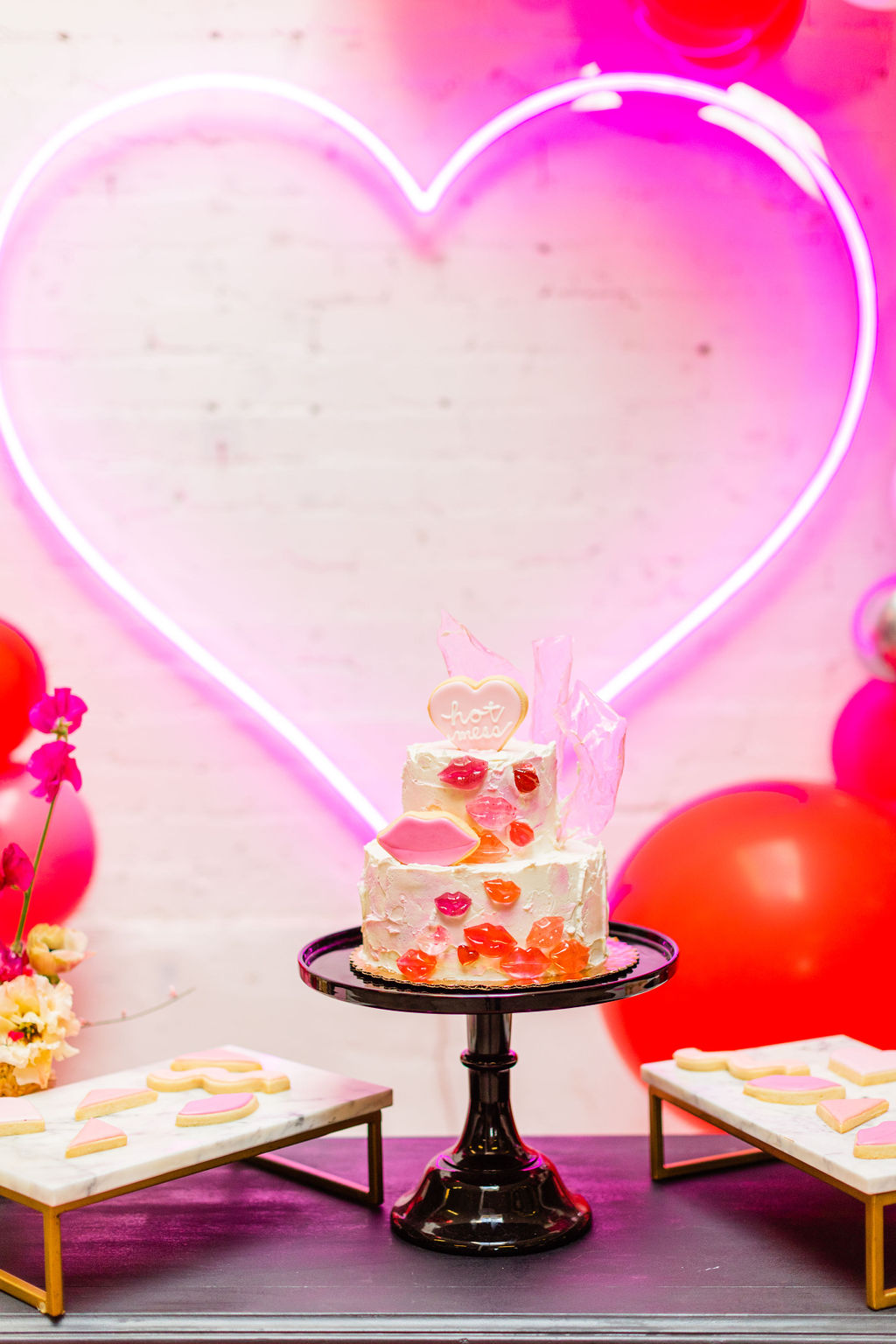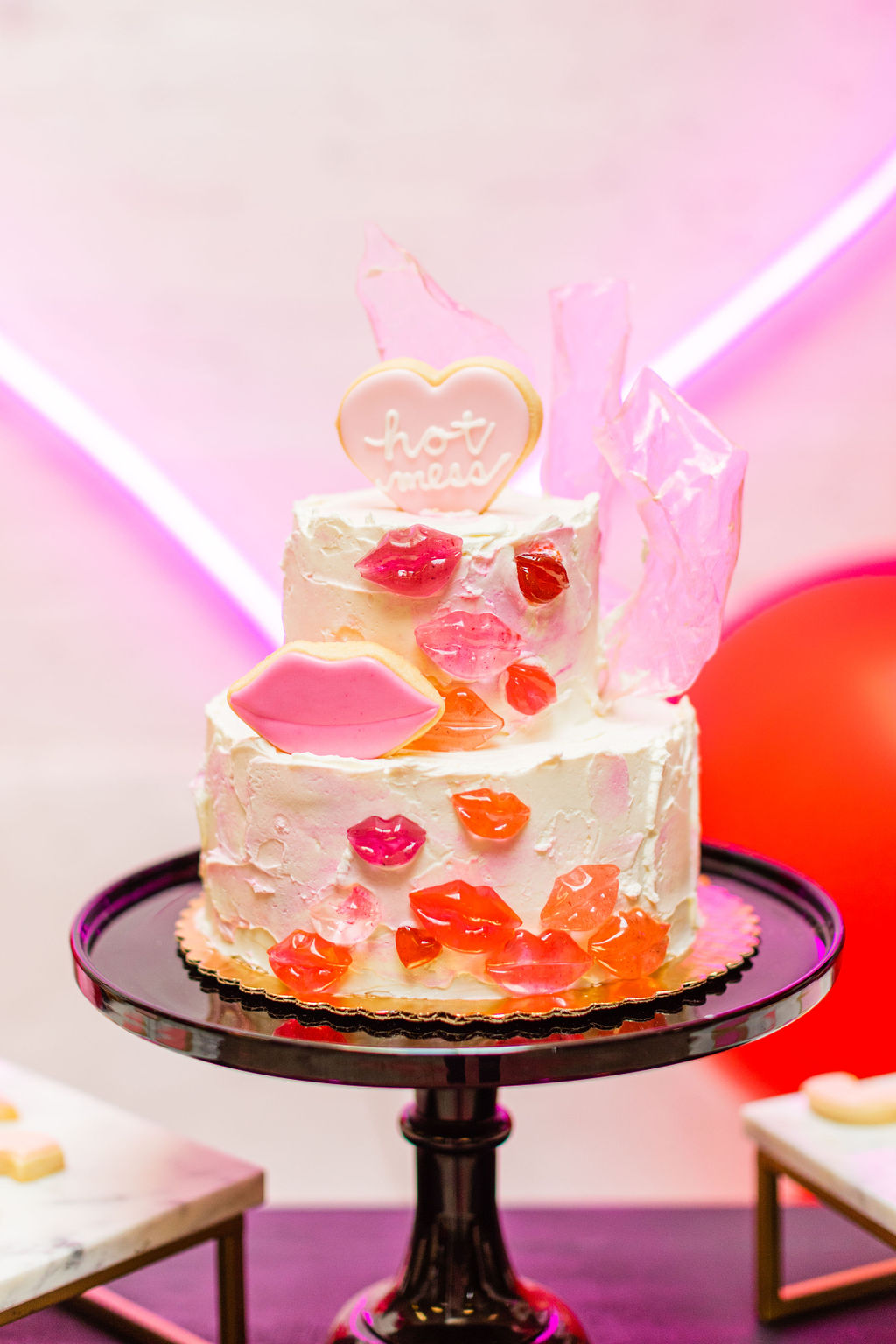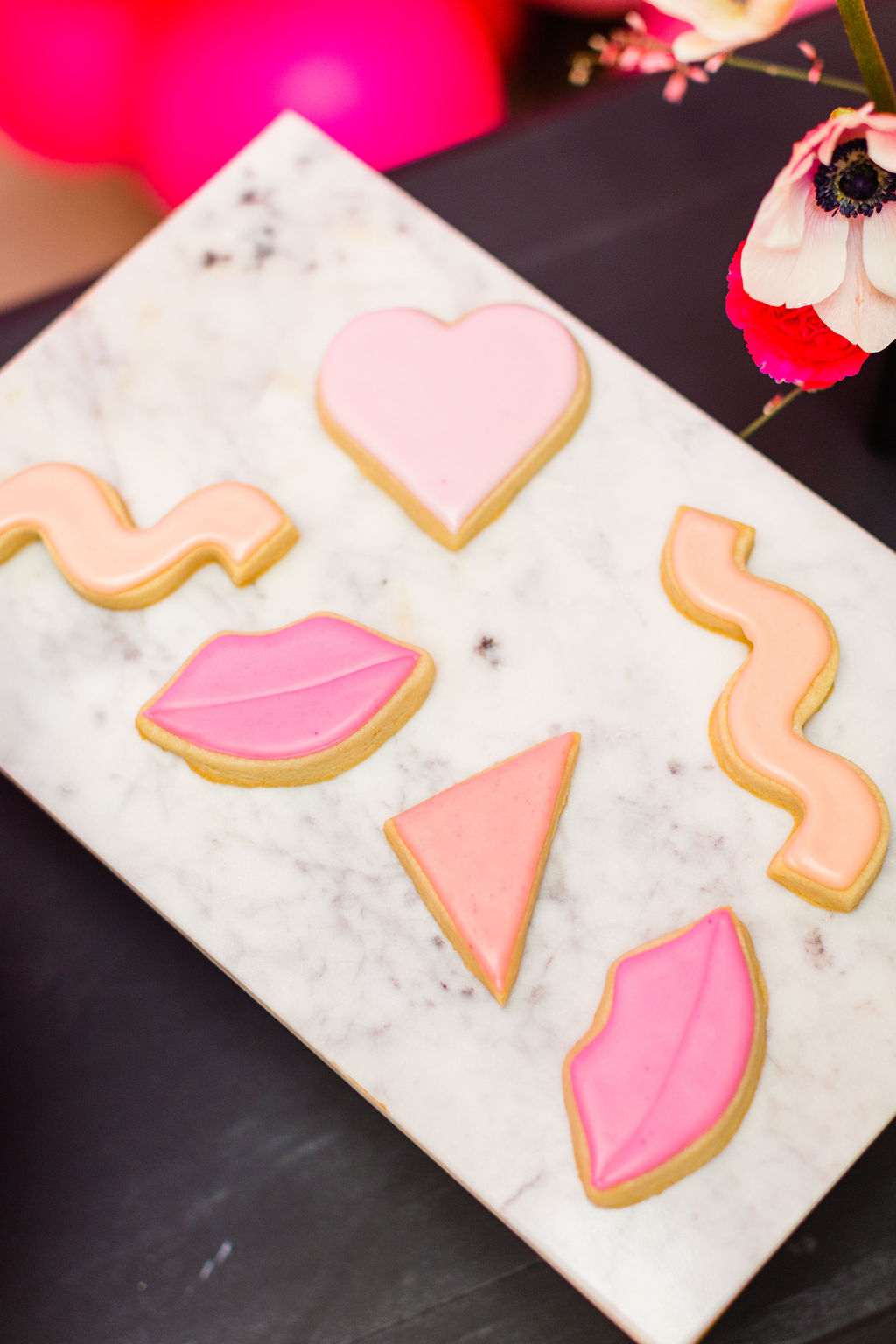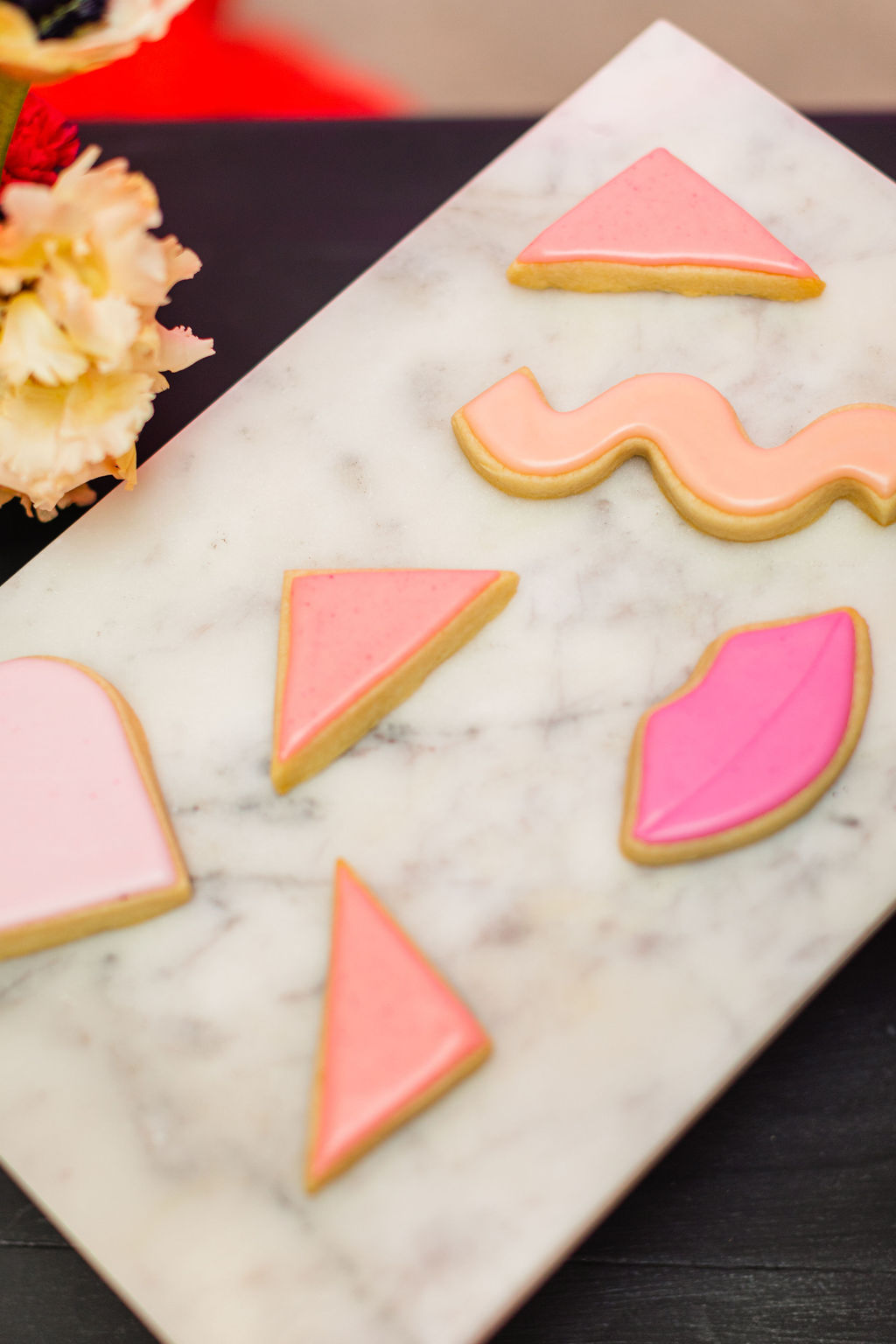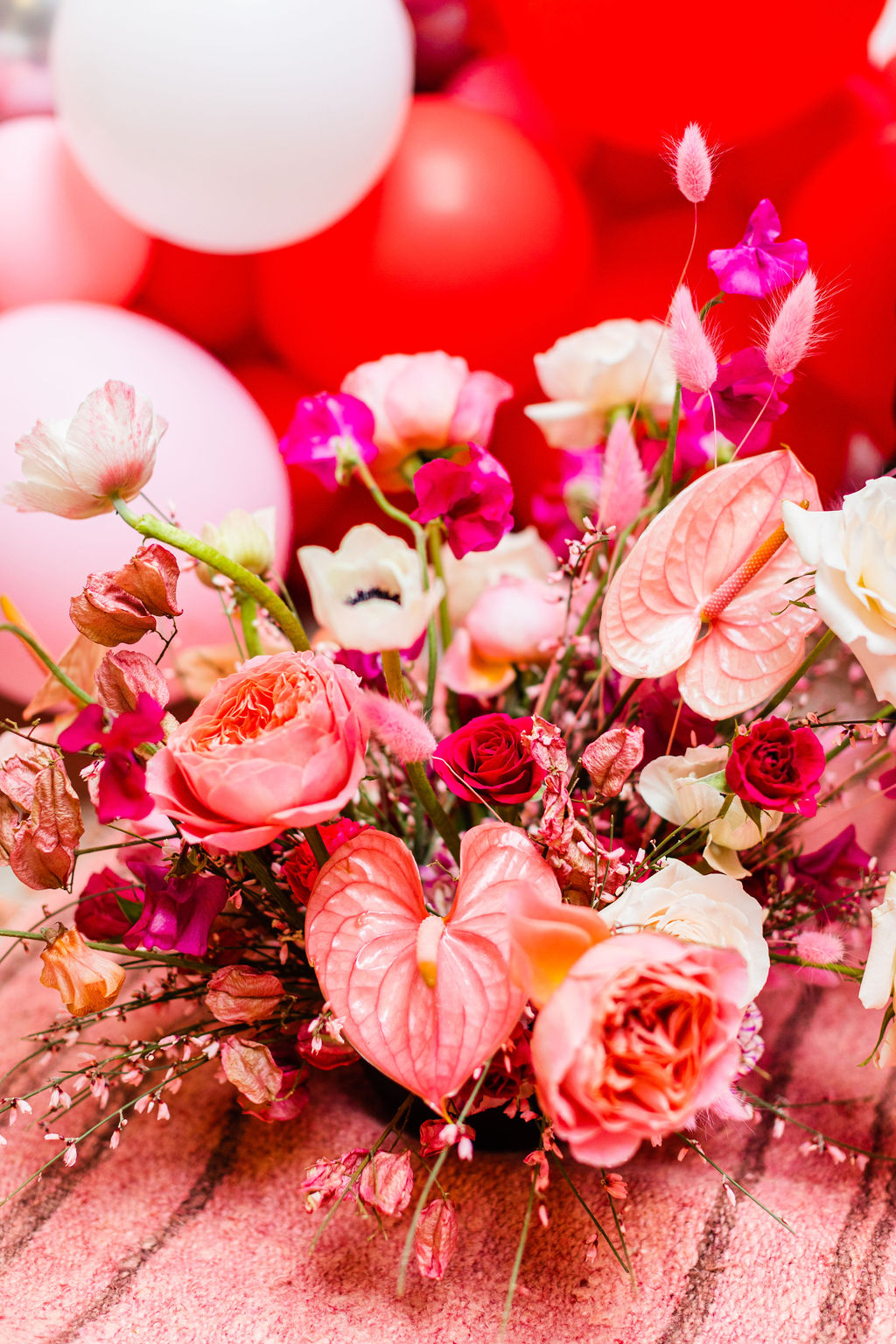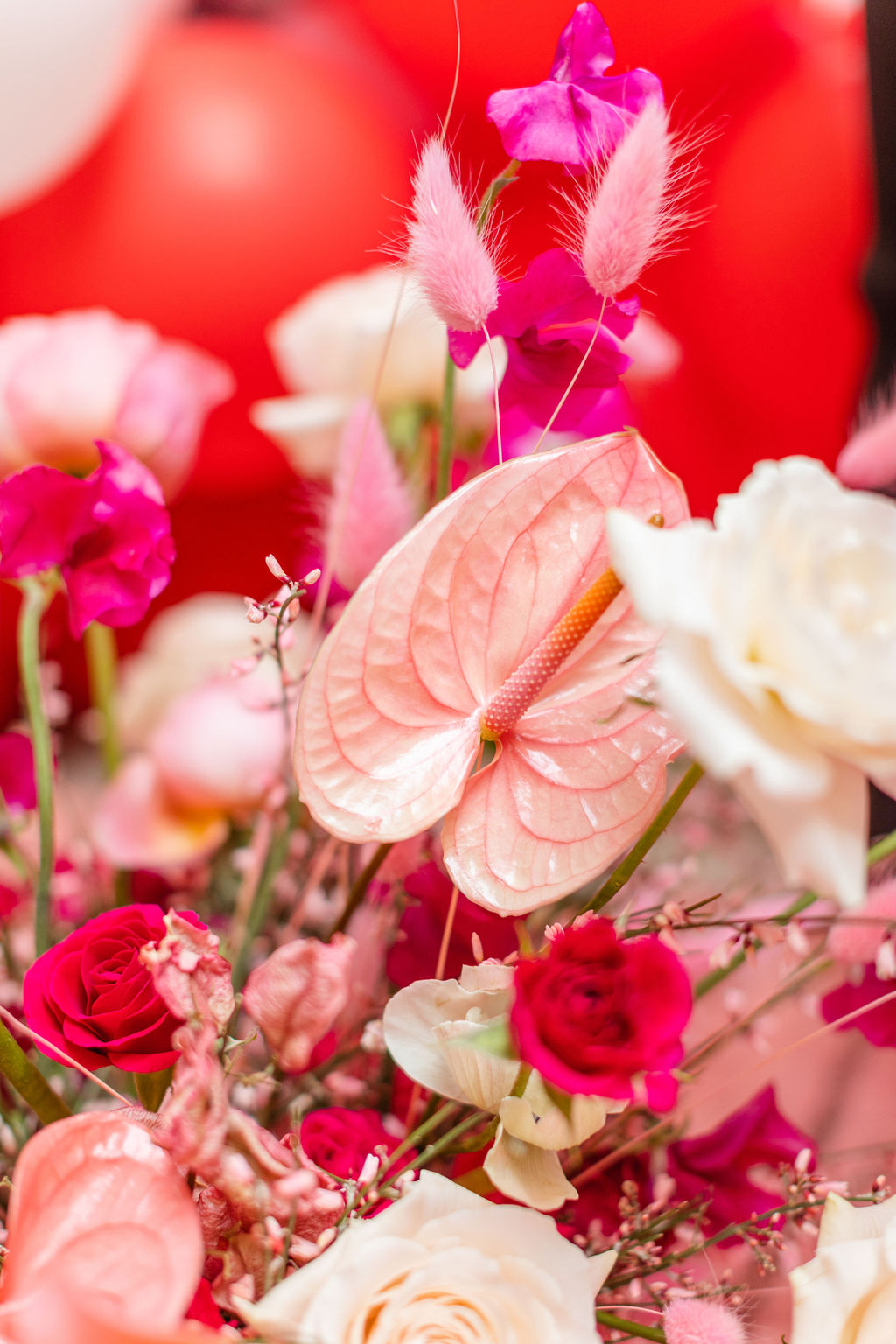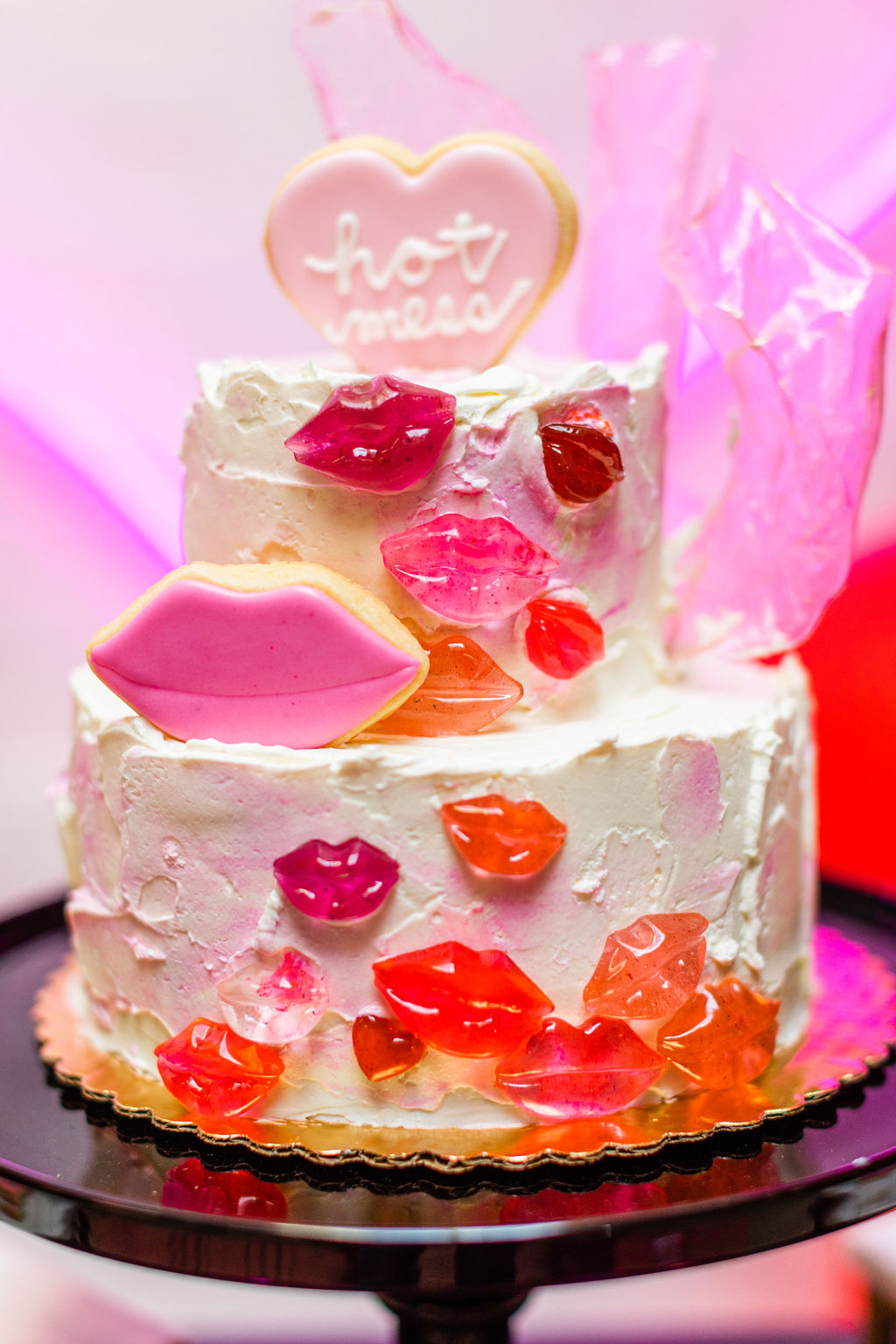 Such a fun one!!! We are even more excited for Valentine's Day and we STILL have more fun coming your way, but our lips are sealed on what's next!!!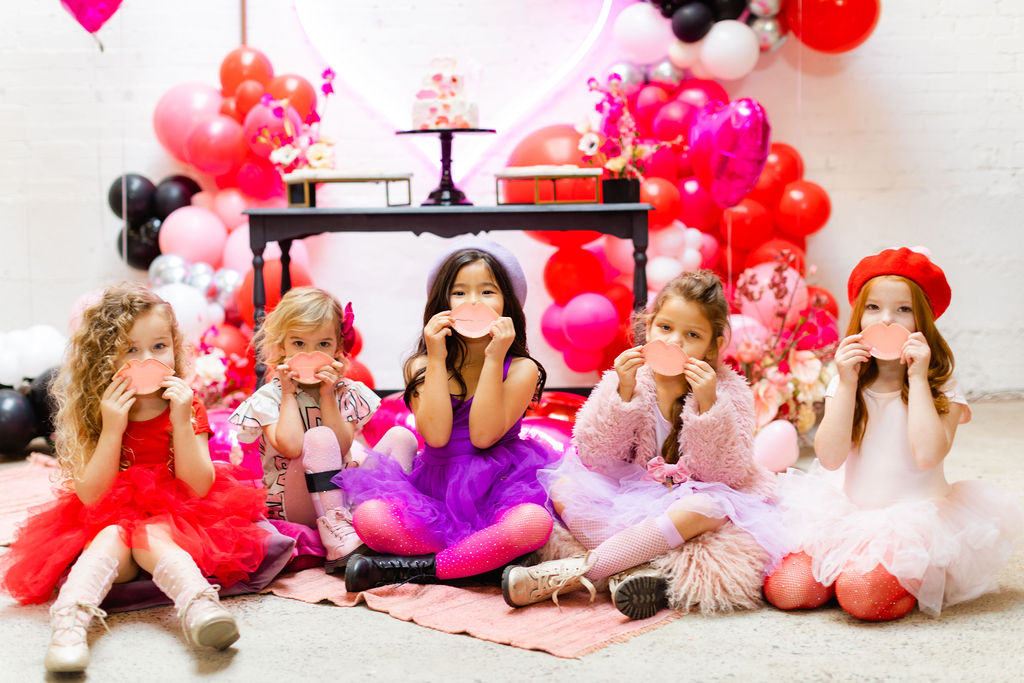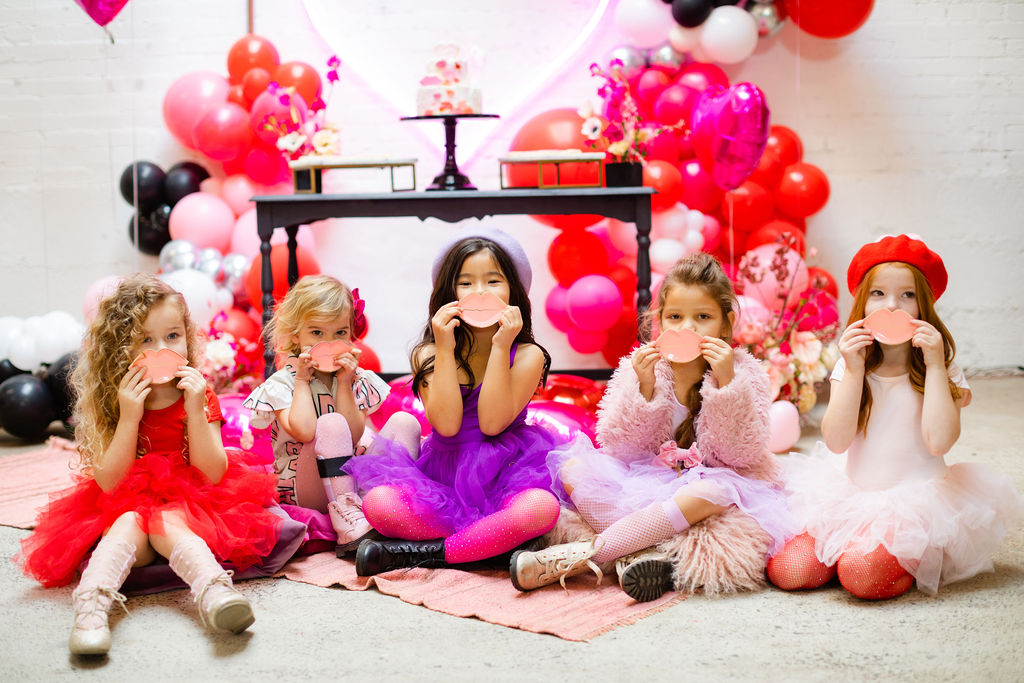 Shop this party below!

xx
Jacquelyn