I know, it's warming up, so why am I posting about a soup today? I'm on a purple cauliflower and sweet potato kick right now. Did you know they have a purple variety? Super fun to cook with and looks straight-up pretty. I realize it will be hot hereafter, so you can bookmark this for another day. I just felt like some soup, so that's what we got for you today! Another FYI, did you know purple sweet potatoes have about three times more antioxidants than the average blueberry? So let's load up! This pretty soup is packed with nutrients and antioxidants and is vegan-friendly, Paleo, dairy-free, and whole-30 friendly.

Photos by Dayna Studios
---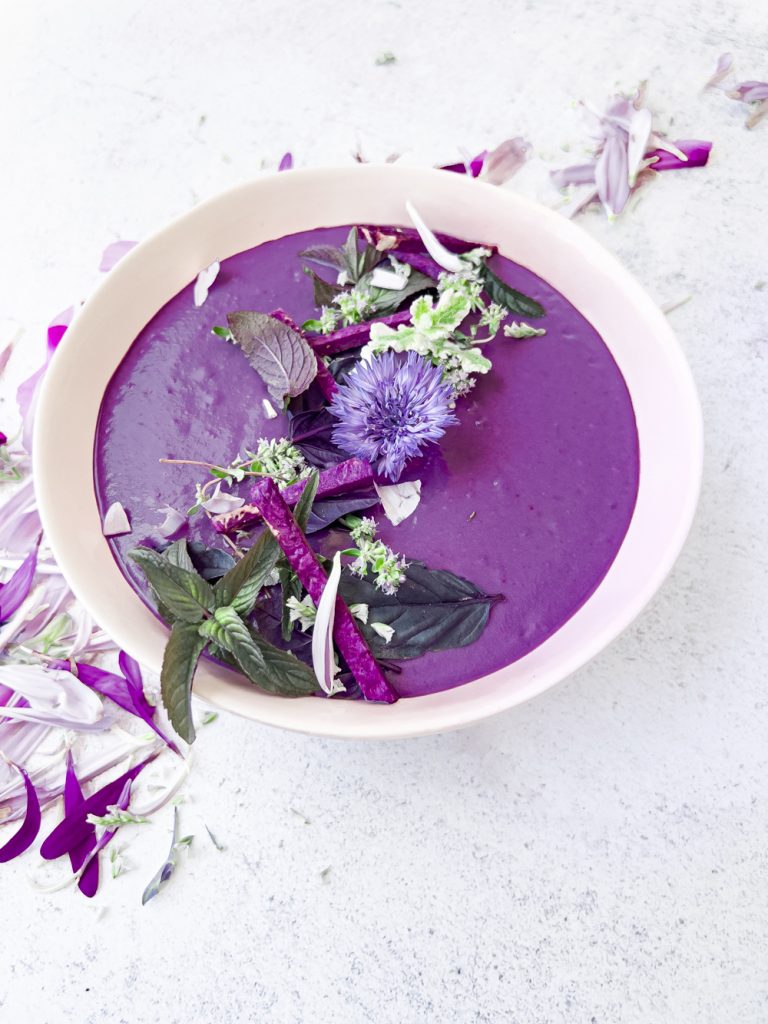 ---
ROASTED PURPLE CARROT AND SWEET POTATO SOUP
serves: 4/5 bowls cook time: 45 min.
W H A T Y A N E E D

coconut oil for drizzling in the pan
4–5 cups medium sized purple cauliflower florets
2 heaping cups peeled and chopped purple sweet potatoes
1 medium onion, peeled and chopped
1/3 cup sliced fennel bulb or leeks (I went leek this time)
4–6 garlic cloves, peeled and roughly chopped
2 large purple carrots, peeled and chopped
salt and pepper, to taste
48 oz. low sodium veggie broth
B U S T O U T

Immersion blender or blender
Cookie sheet

---
I N S T R U C T I O N S

Preheat the oven to 400F. Place cauliflower florets, carrots, and sweet potatoes on a large baking sheet. Drizzle with oil and a sprinkle of salt and pepper. Toss it all up!

Place on the bottom rack of the oven for 30-45 minutes, and flip every 10 minutes or so. They will be done once everyone in the pan is soft and roasted.

Take your chopped onion and sauté for 1-2 minutes with olive oil. Stir in either your fennel or leek, along with the garlic. Continue until fragrant and everyone is soft. The leeks might take a bit so bring down the temperature if you notice they are browning. Let mixture cool.
Add your roasted cauliflower, sweet potatoes, and carrots to the pot. Pour in broth to cover all the veggies, about 8 cups. Bring to a boil, and cover and reduce heat to medium-low. Let simmer until all vegetables are tender and can easily be pierced with a fork. It was about 5-10 minutes since all my hard vegetables were roasted already—season with salt and pepper.

Lastly, use an immersion blender or transfer soup to a blender. Blend until smooth. I had to do about 2-3 passes in the blender—season with a little more salt and pepper. Also, you may want to have some veggie broth handy if it's too thick.

Serve up! I like to add some herbs out of the garden to mine! The world is your oyster with toppings!
---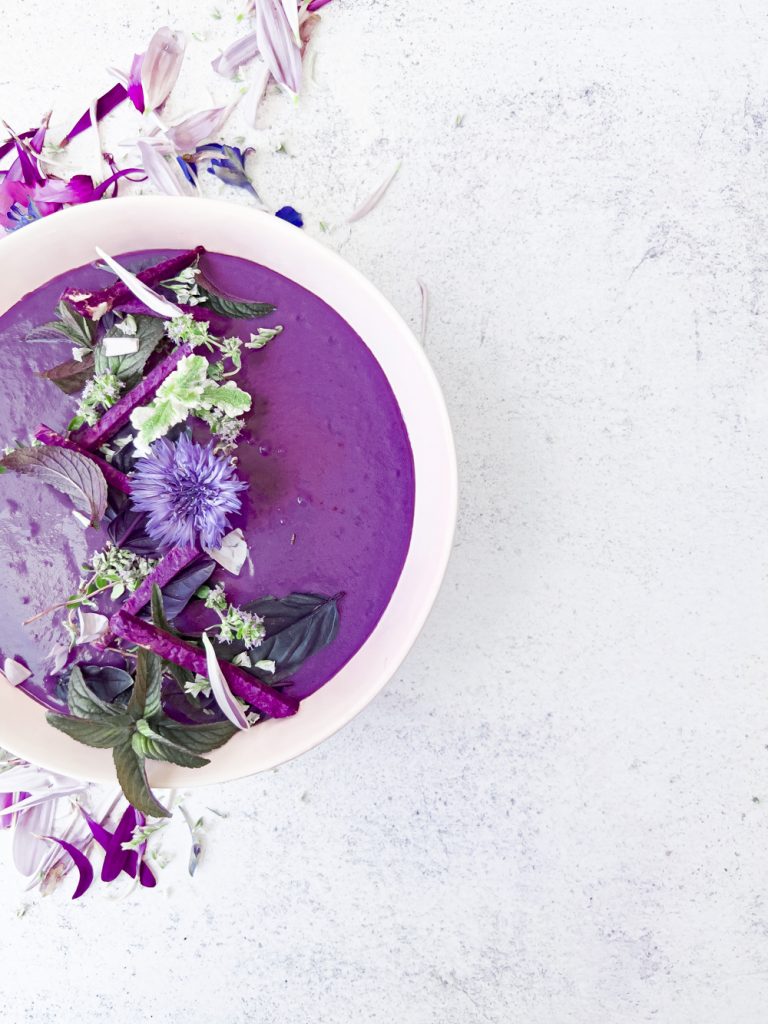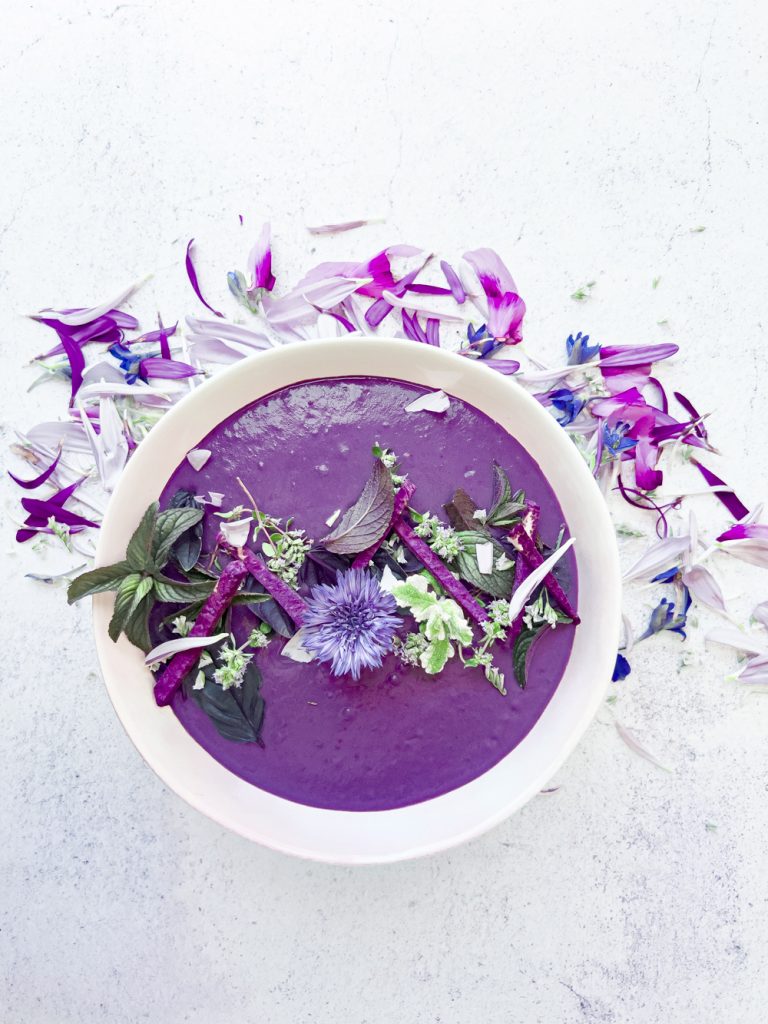 ---
xx
ABBY