Another day, another beautiful birthday party! This party was to celebrate Olivia's 1st birthday and every parent knows that is a reason to celebrate… for us! Haha! Making it through that first year as a parent is an accomplishment and seeing how your baby changes and grows is amazing! So we are all for big 1st birthday parties! Olivia's mom Carol chose the prettiest color scheme and we were happy to make this day magical for them and their family. Keep scrolling to see the pretty photos by my talented friend Alison Bernier.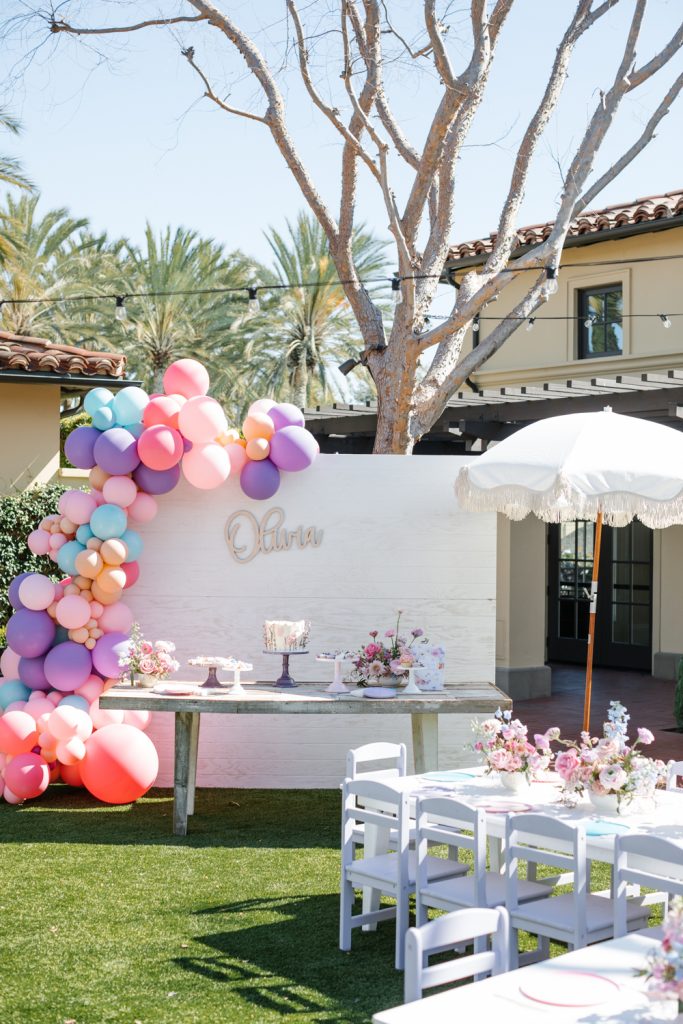 The party was held at their neighborhood community center and I have to say it was a gorgeous one! Guests were greeted before they walked into the garden by this gorgeous sign from Pirouette Paper adorned with balloons by The Pop Shop. Setting the stage for all of the pretty to come!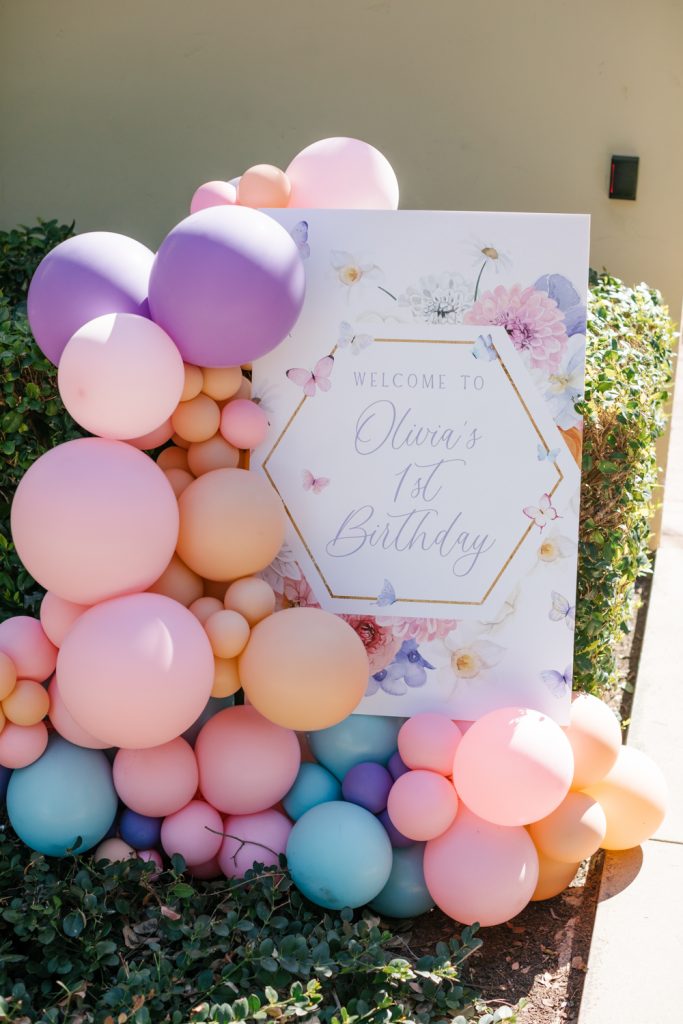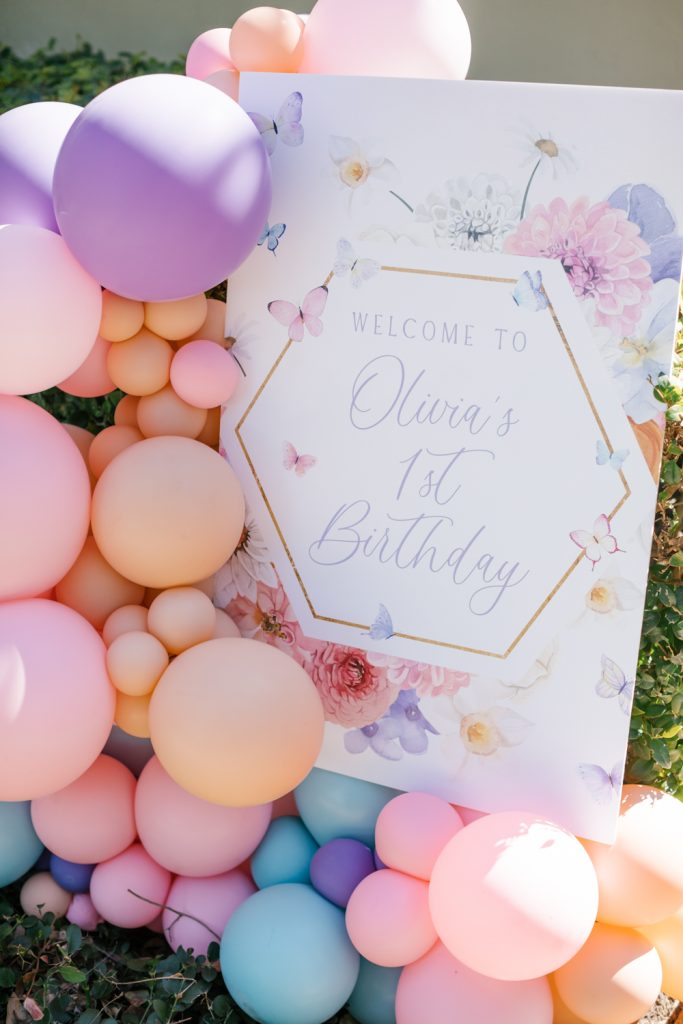 Olivia's sweet grandma had a guest book for guests to snap a pick and write a little message to the sweet birthday girl, love it!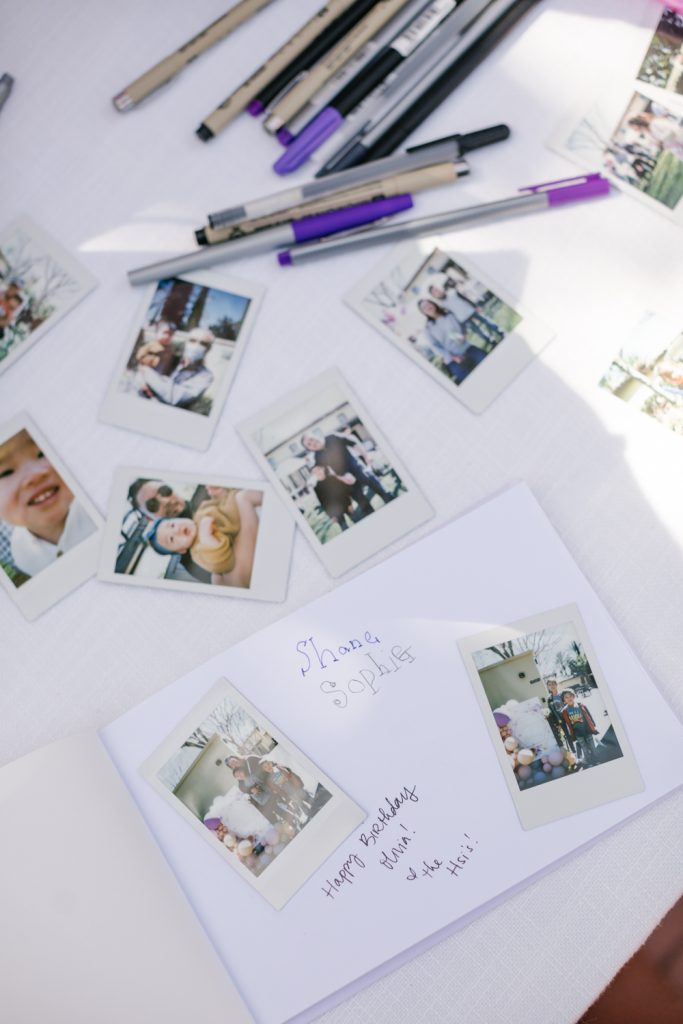 We had two plans for this party – inside or outside… It was held in February so we could have gone either way. Lucky for us, it was a gorgeous day in sunny Southern California so we got to be outside. The scene was set with the cutest kid's table, a few adult tables, and the most gorgeous dessert table. There was a big lawn for kids to play and do crafts while the adults enjoyed themselves with yummy bites.
The Pop Shop brought her amazing backdrop and decked it out in balloons for the main focal point. In front of that we set the kid's tables and chairs from Sweet Salvage Rentals with Oh Happy Day tabletop. The colors are so fun and happy, I love the lavender chairs too, so cute!!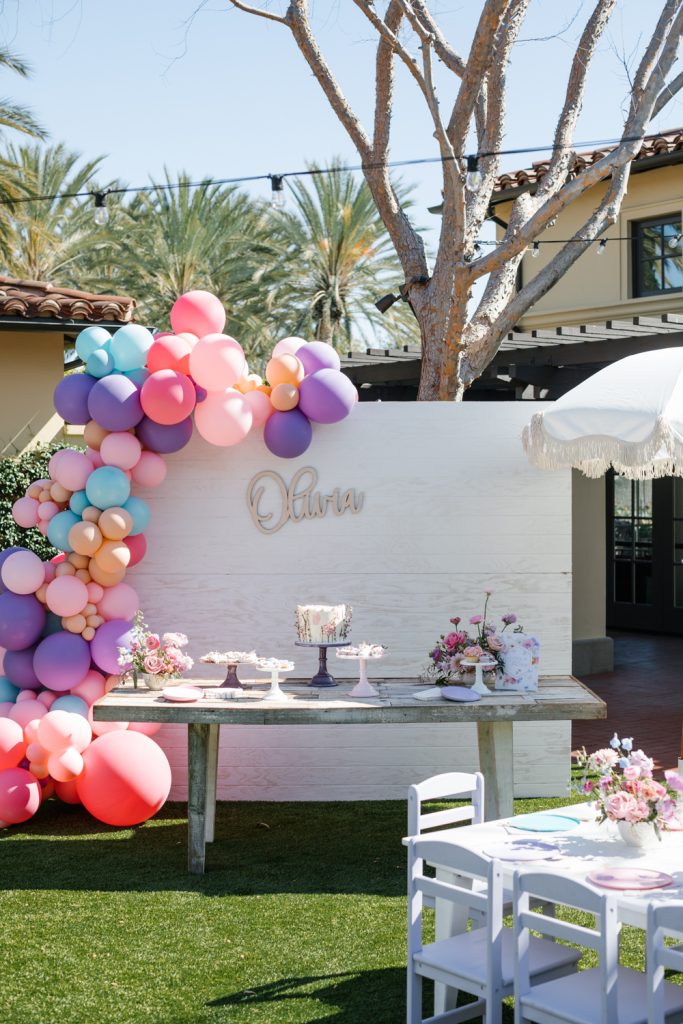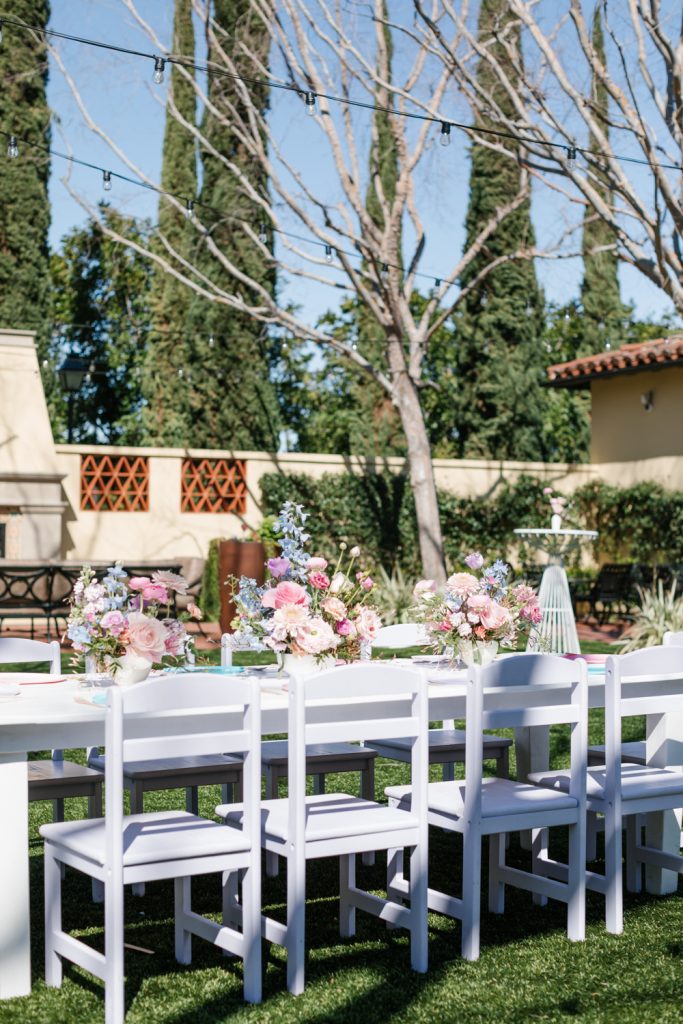 Those magical flowers you see are by the amazing Earth & Grace. Once they arrived they definitely completed this beautiful set up. Aren't they precious! I always say, flowers make the event!!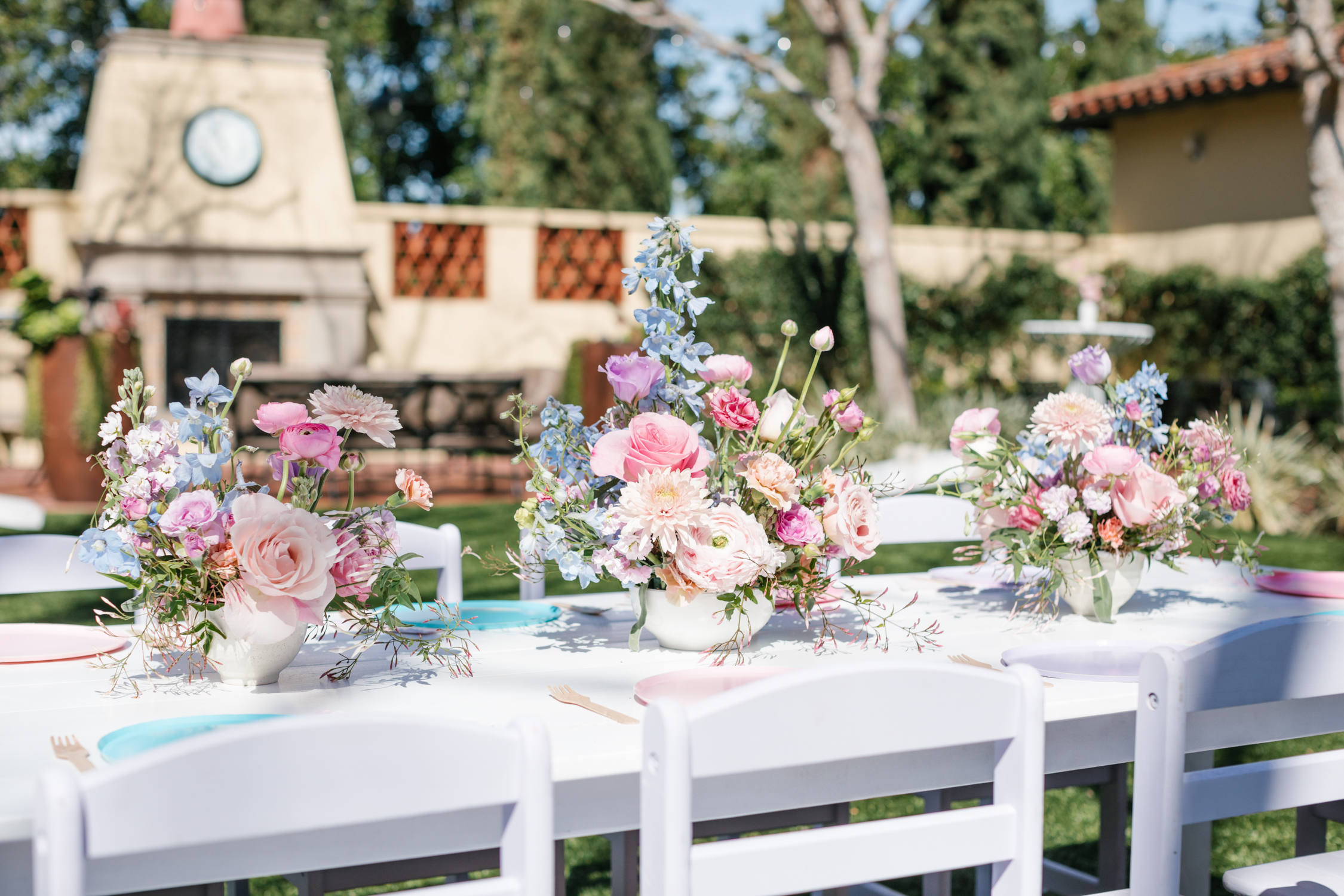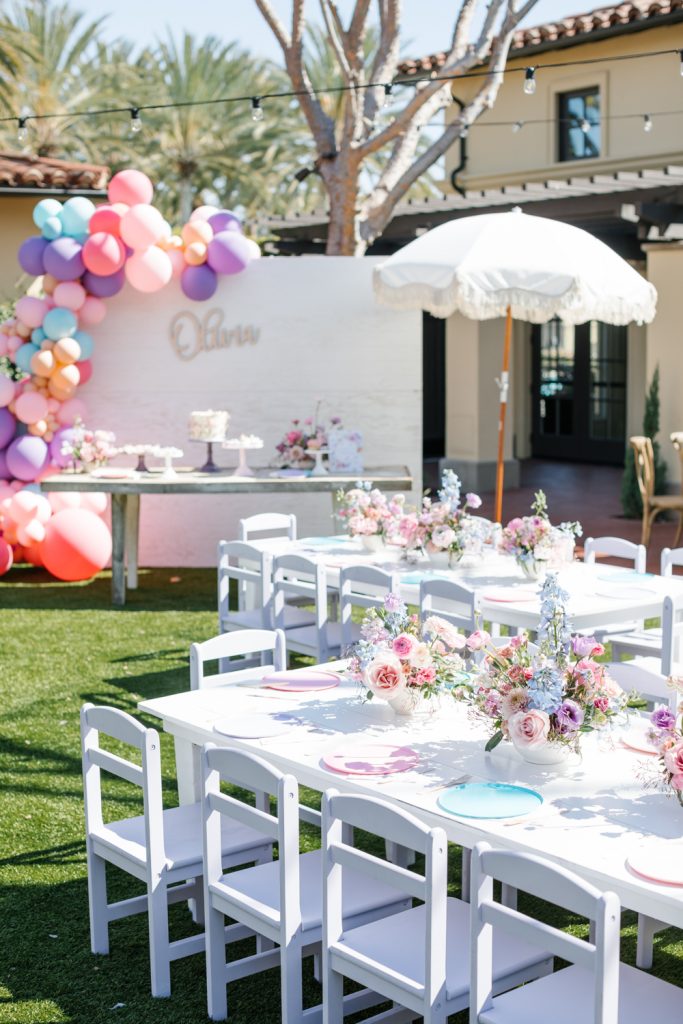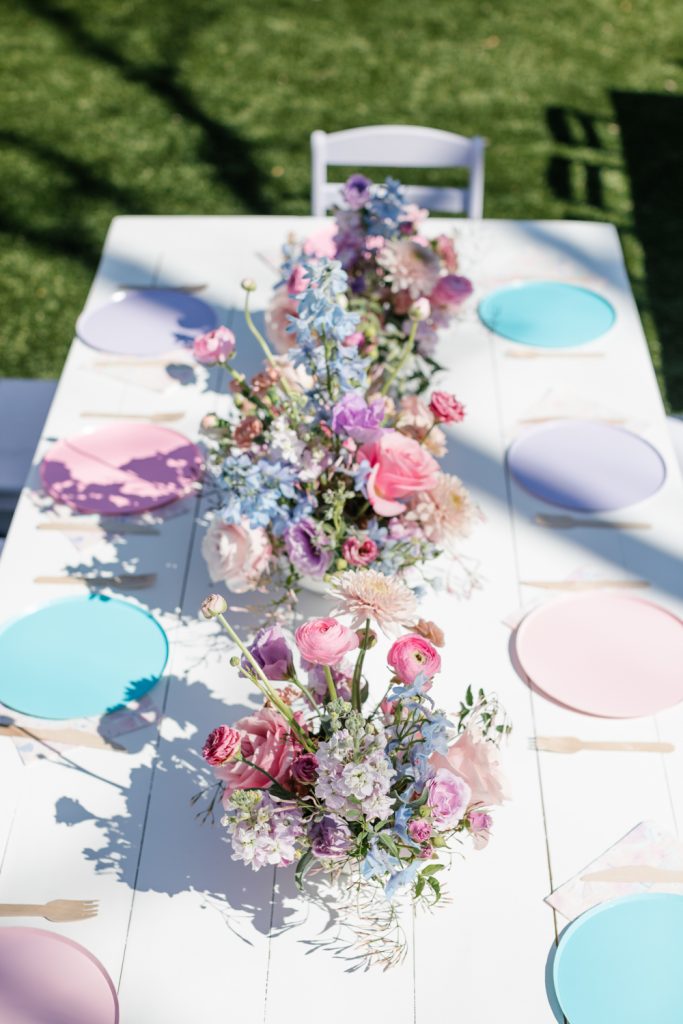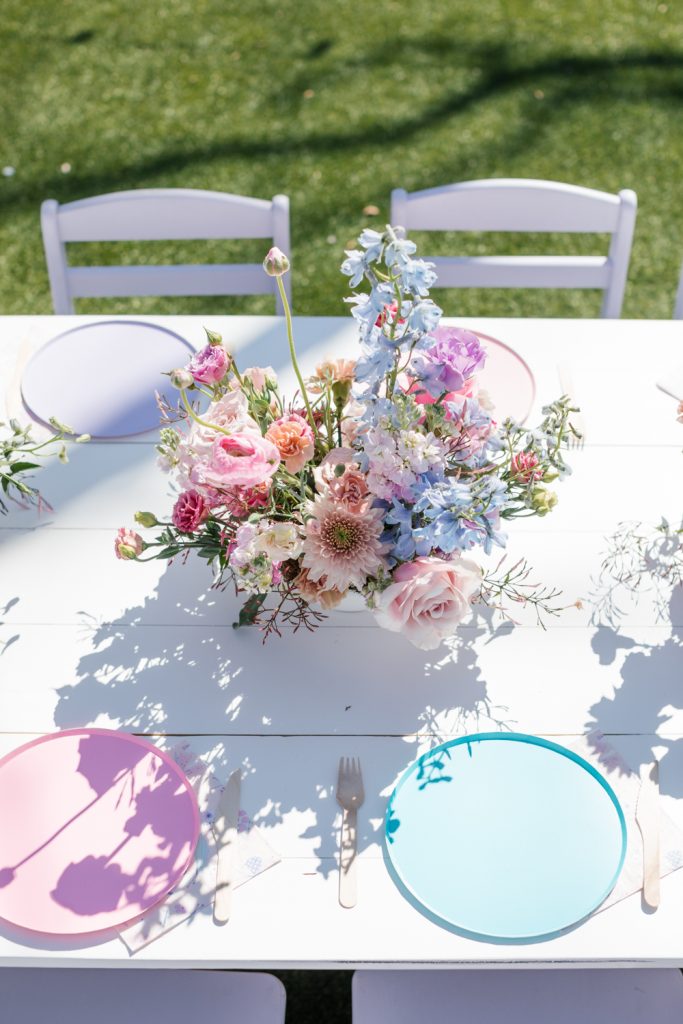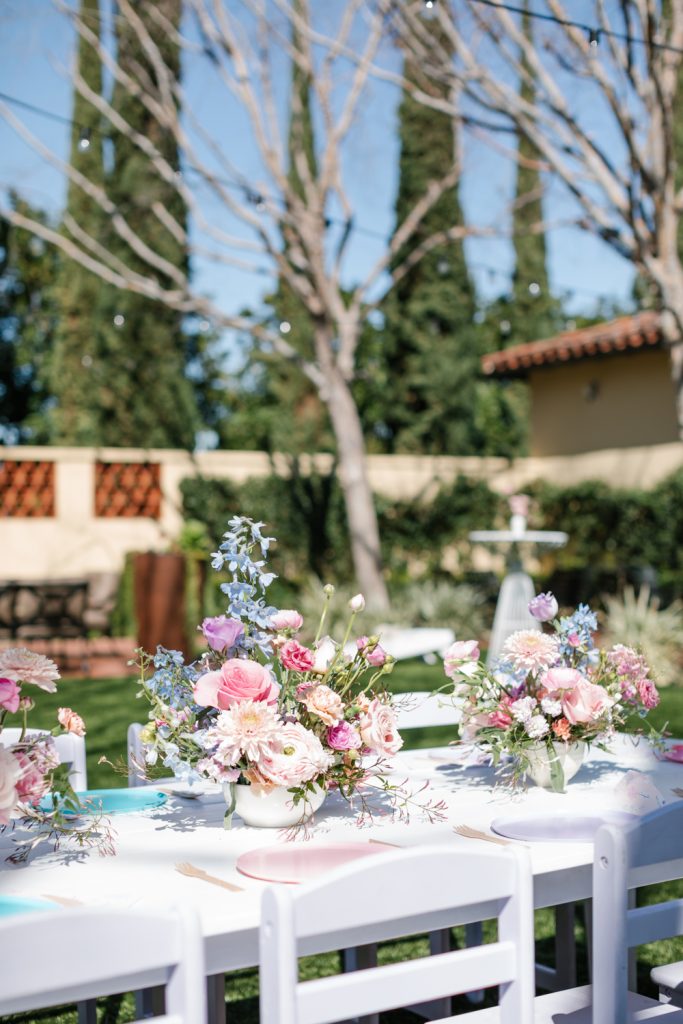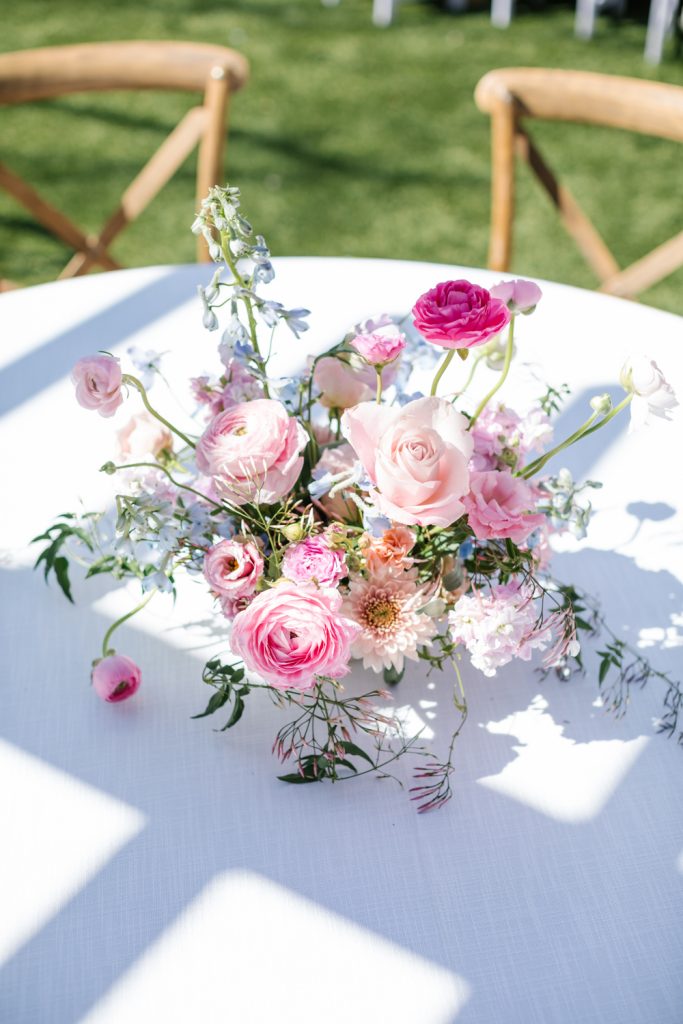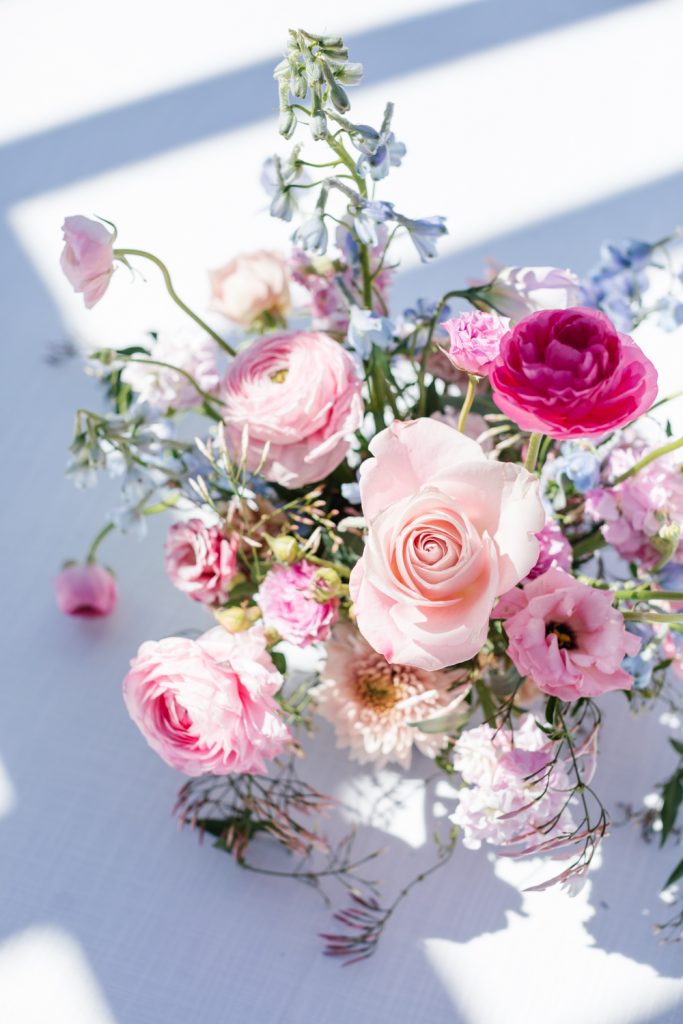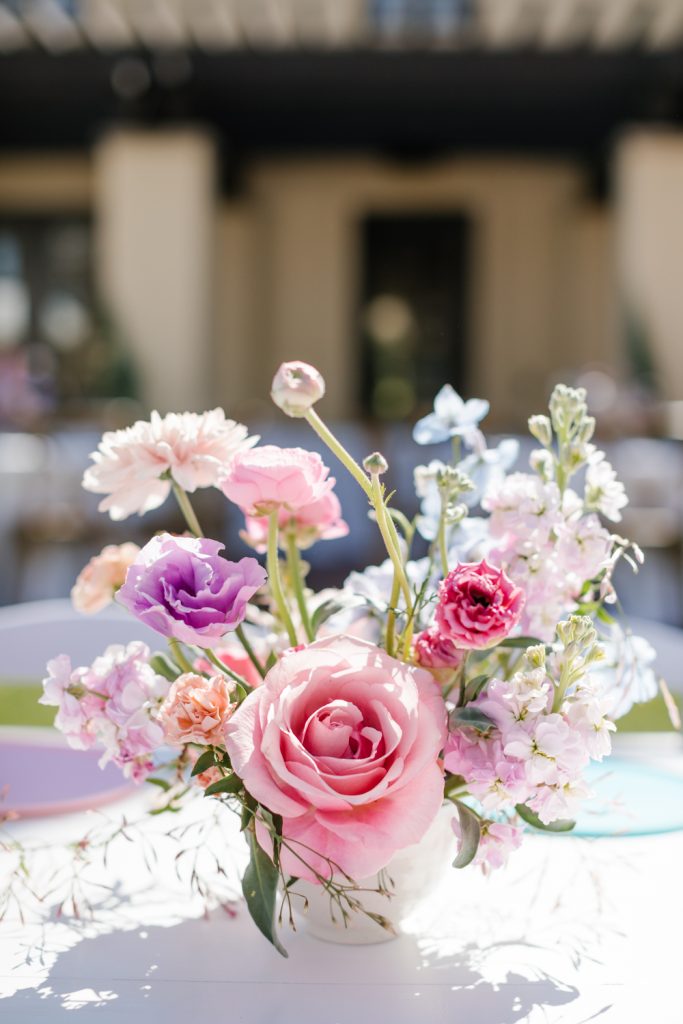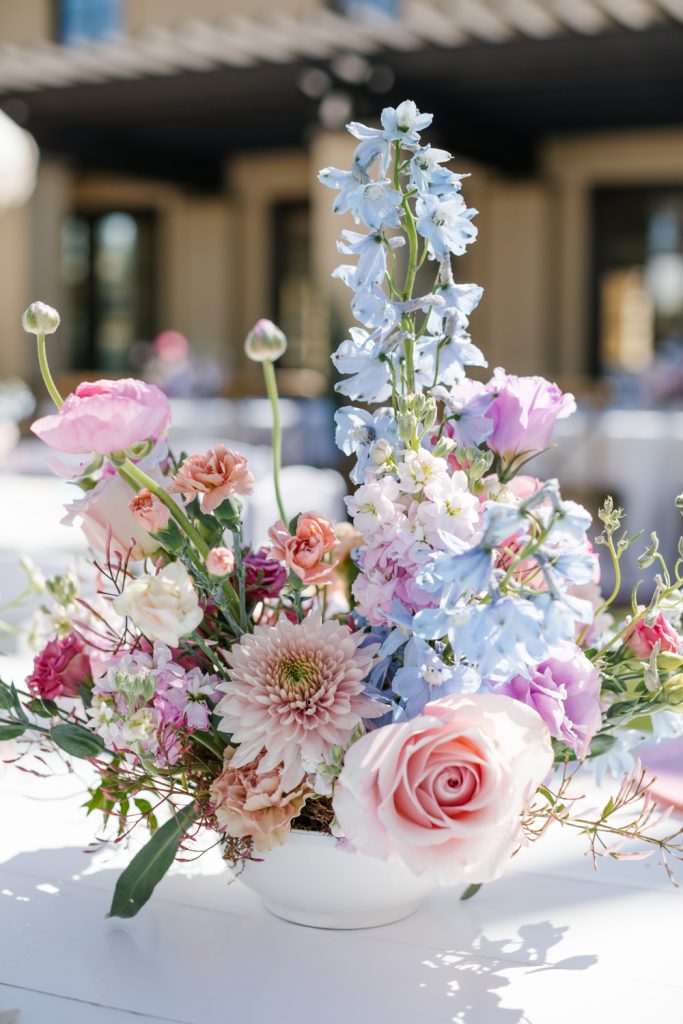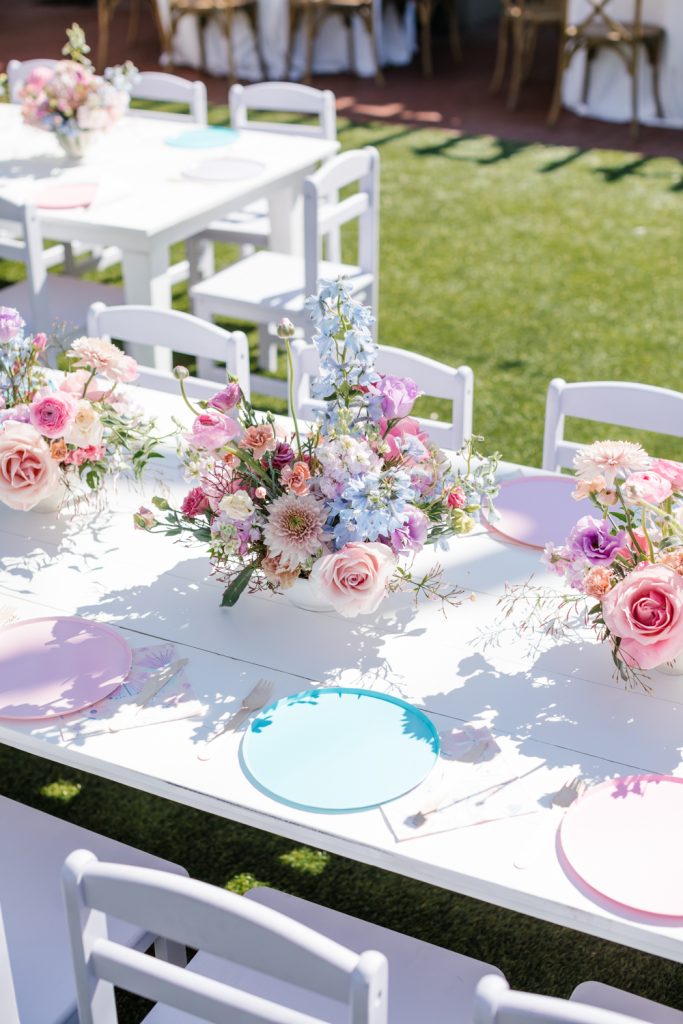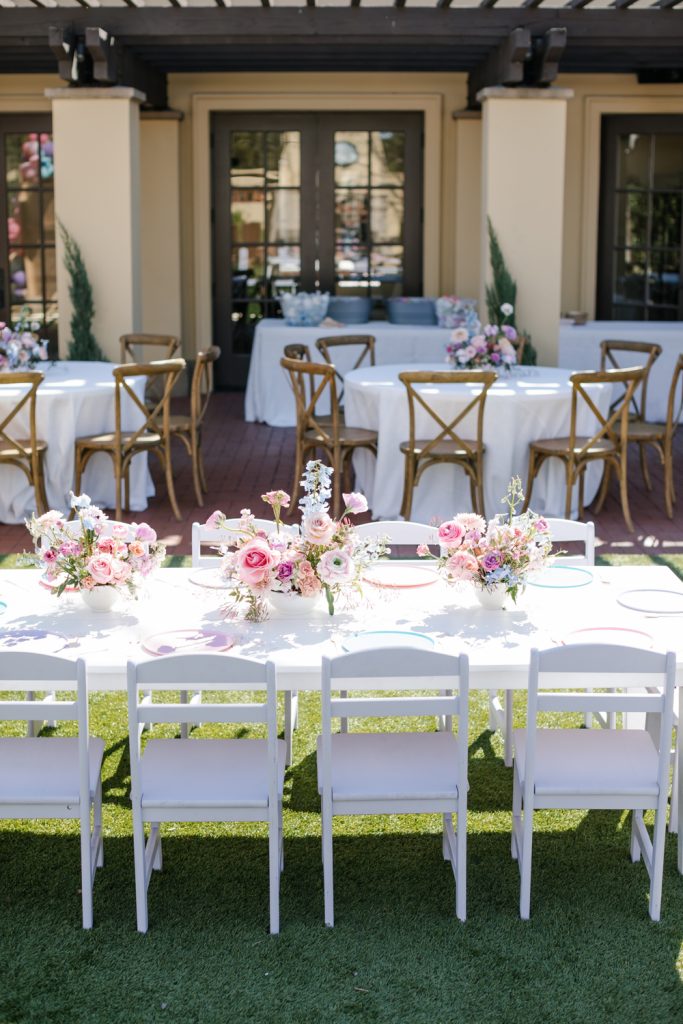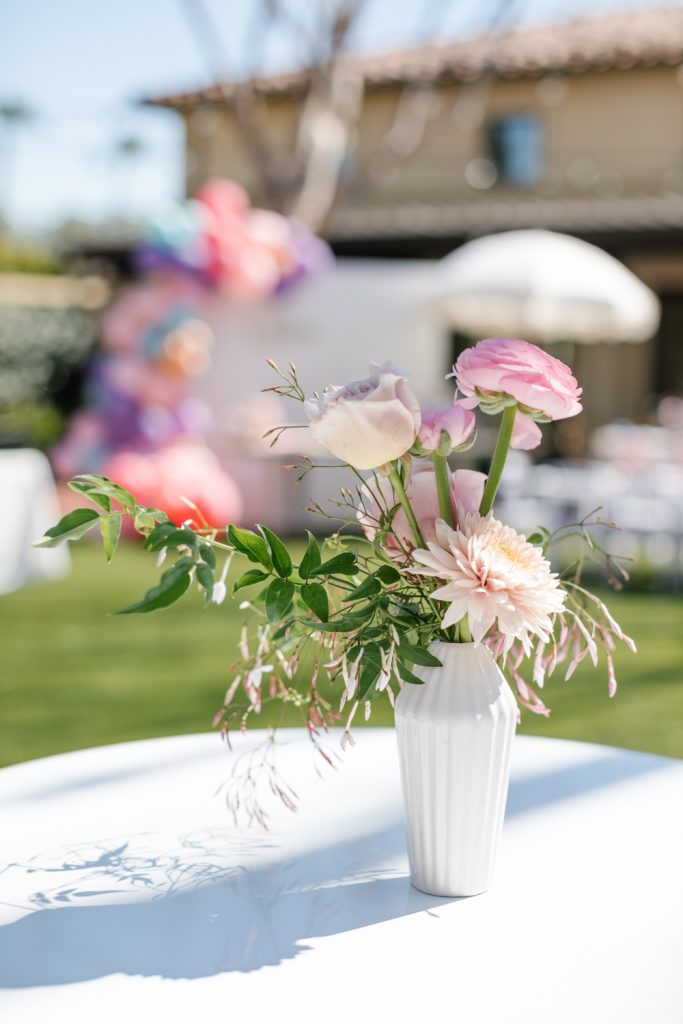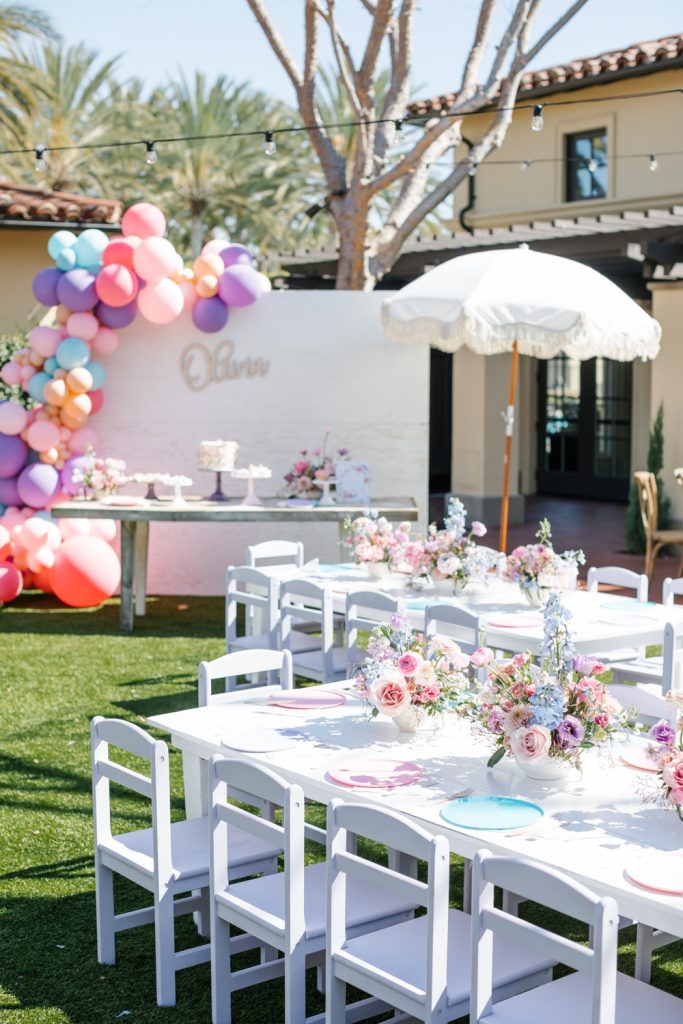 Onto our amazing dessert set up! Sugar Crush Sweets brought the prettiest desserts that we were all ooh-ing and aah-ing over! She makes treats look so beautiful, she definitely has a gift! They were ready to shine in front of that pretty backdrop and balloons from The Pop Shop!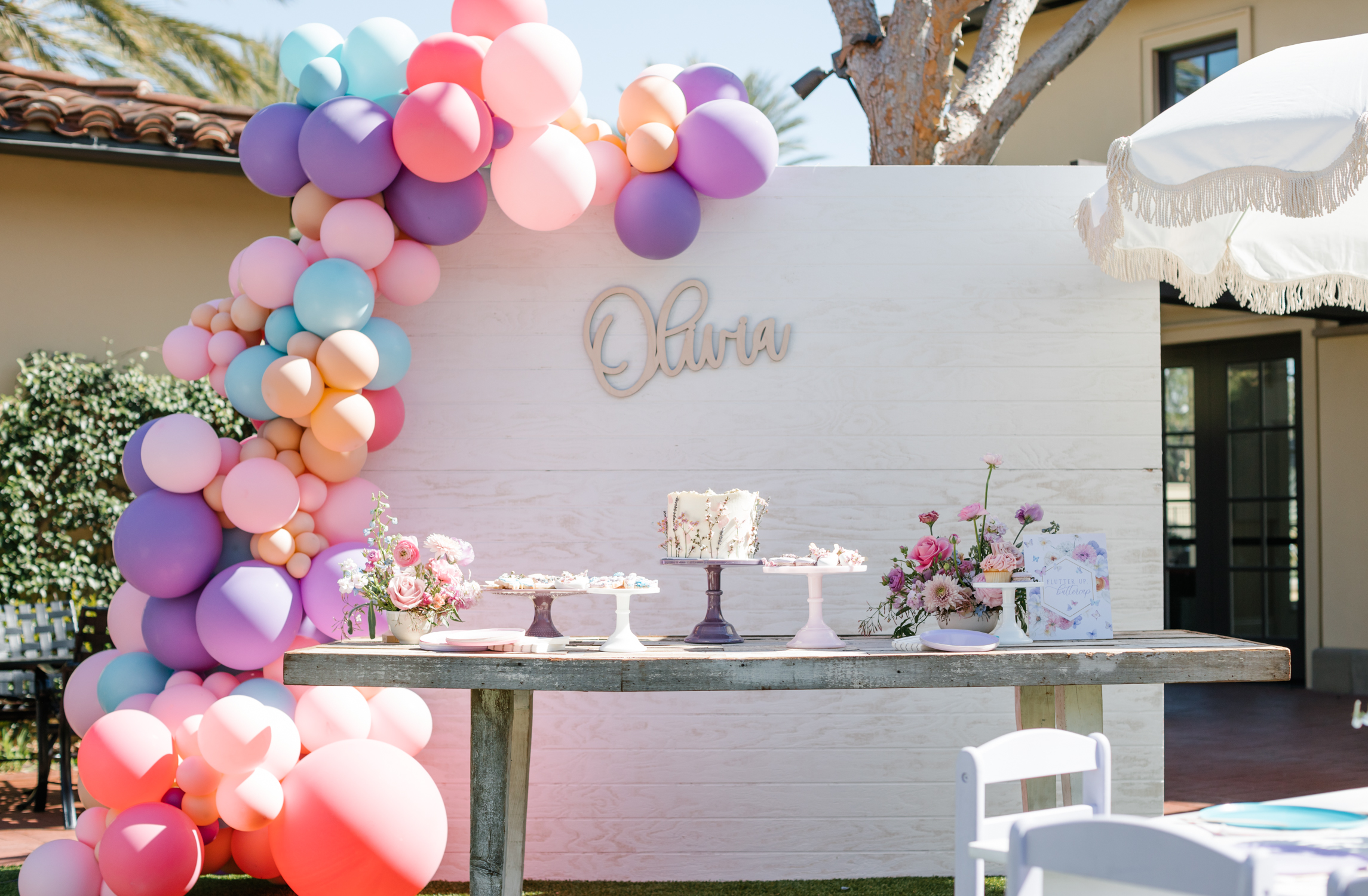 The prettiest cake!!!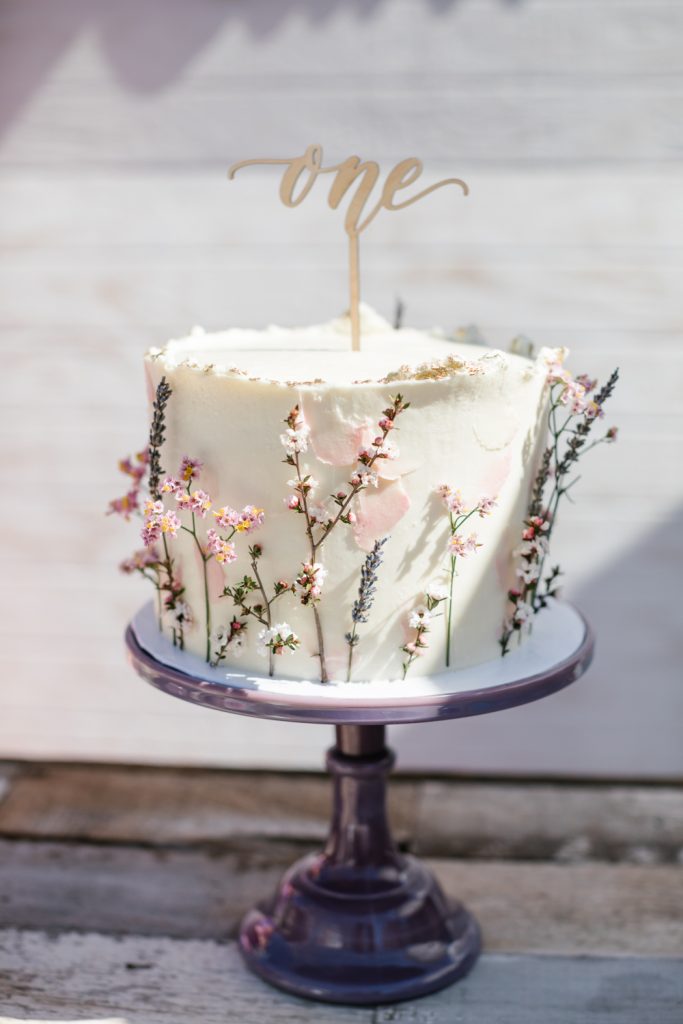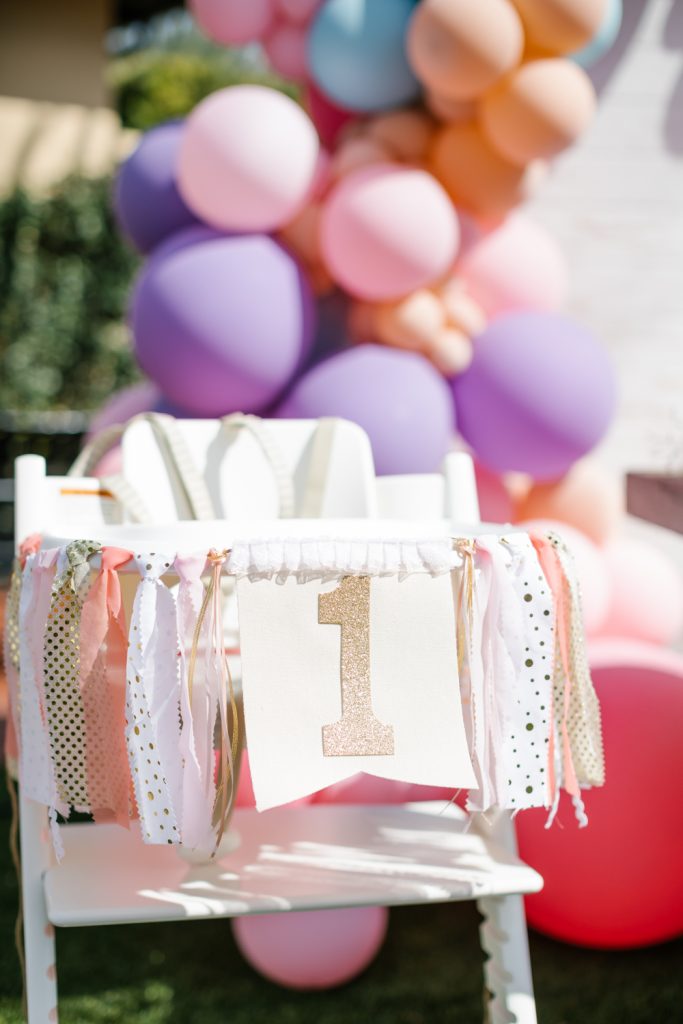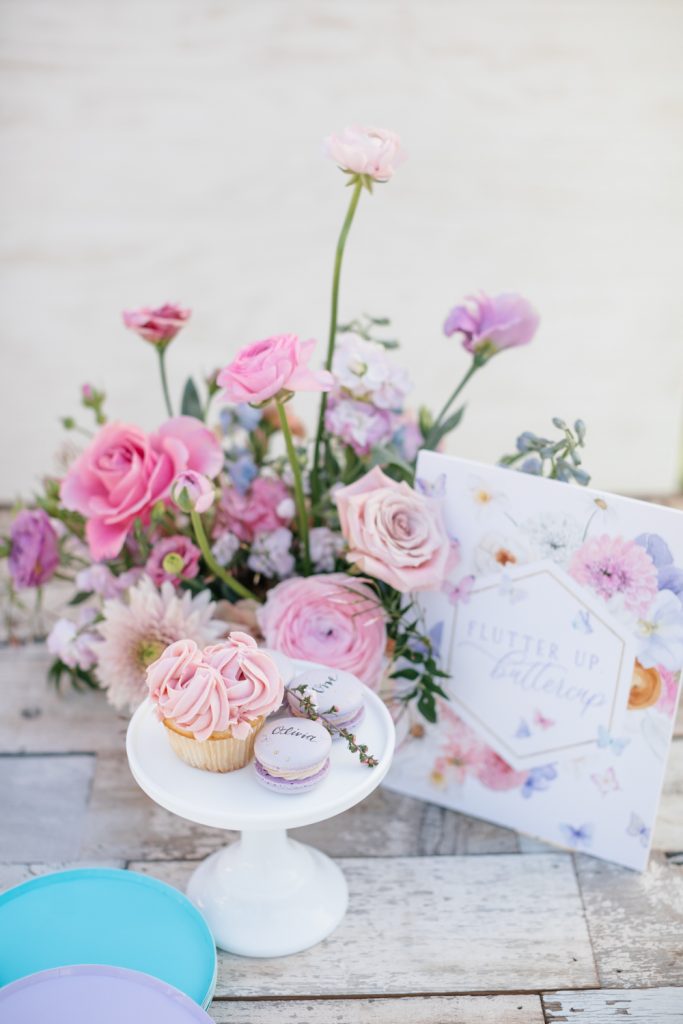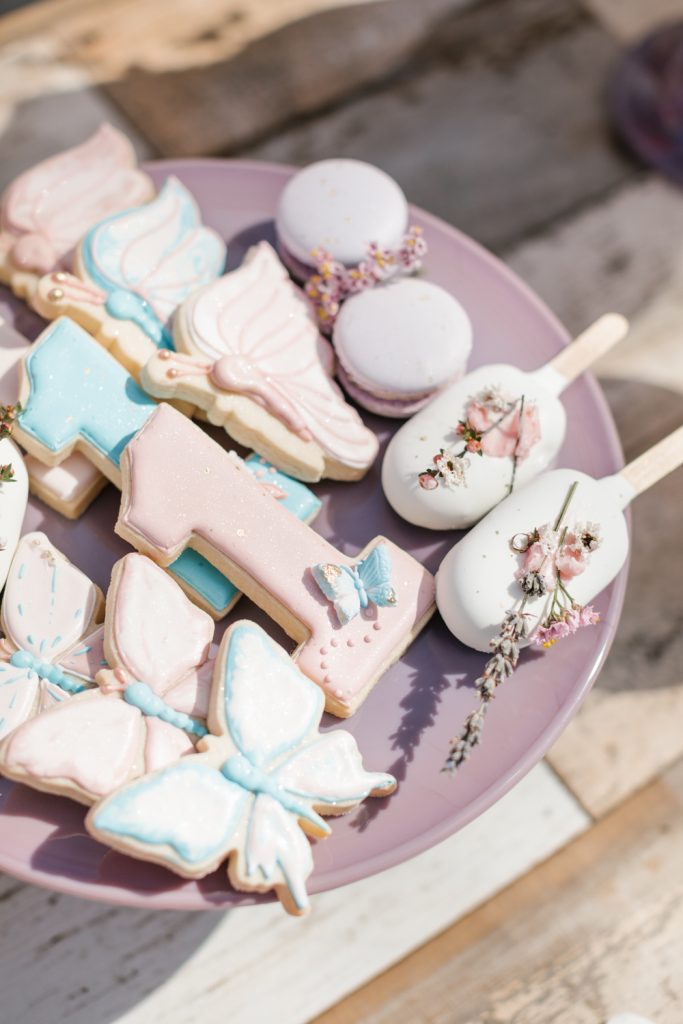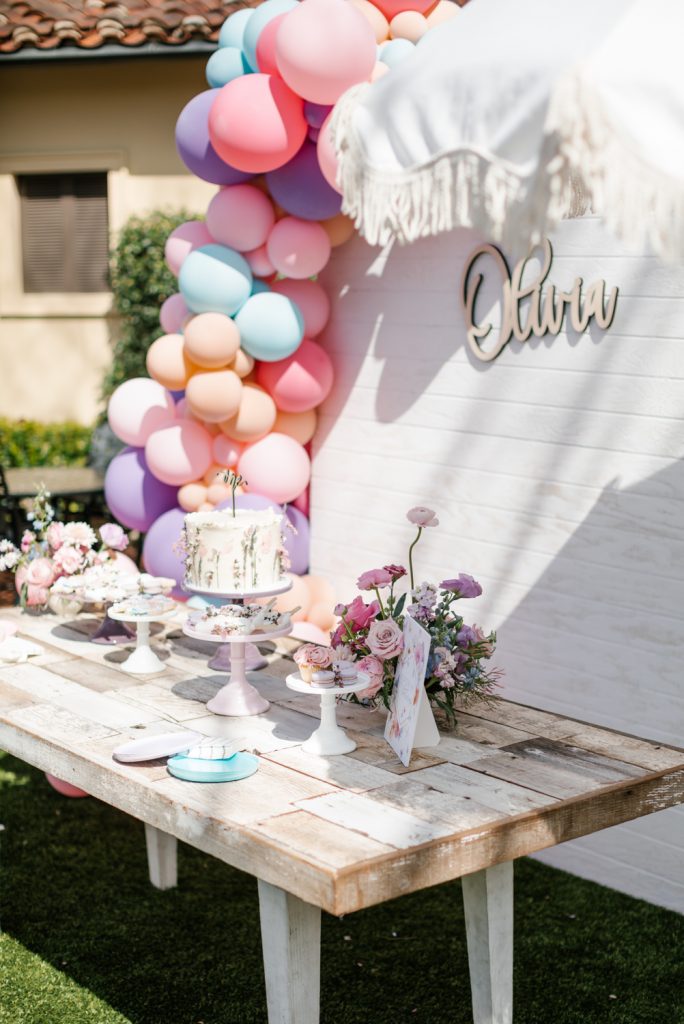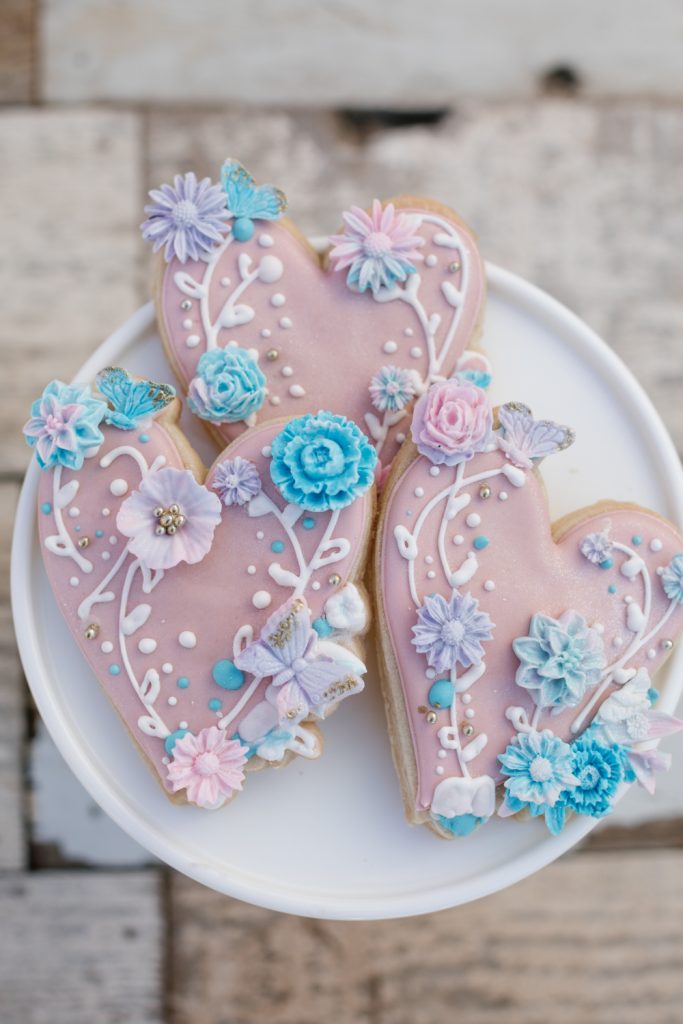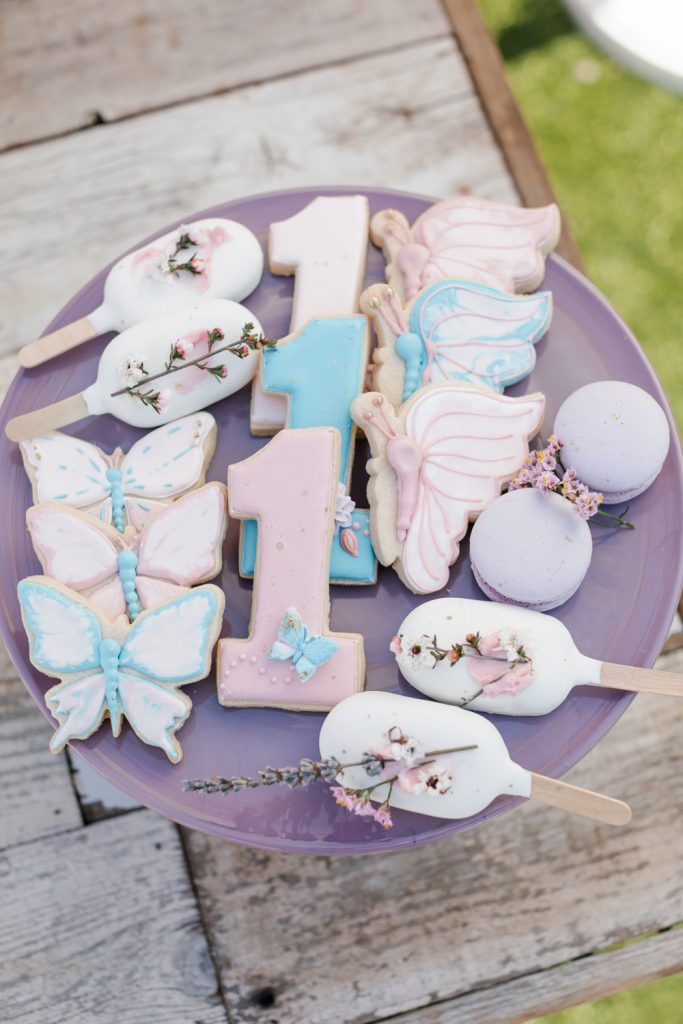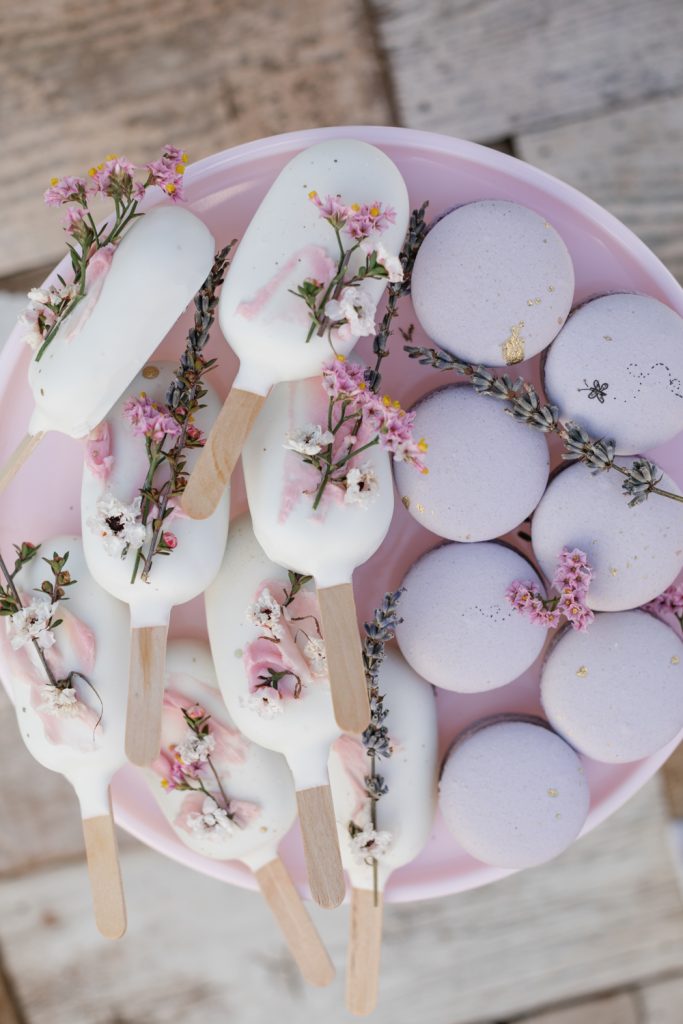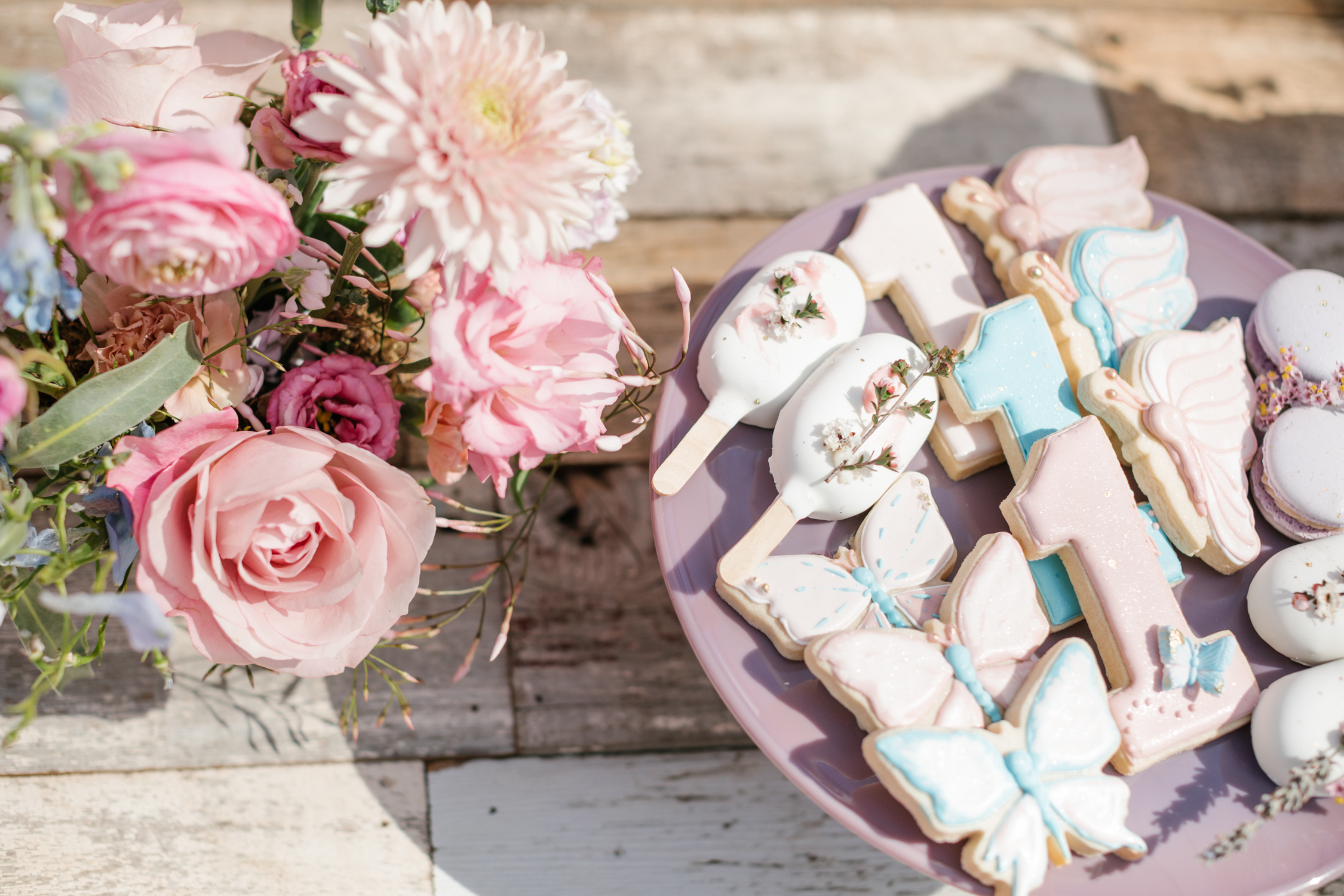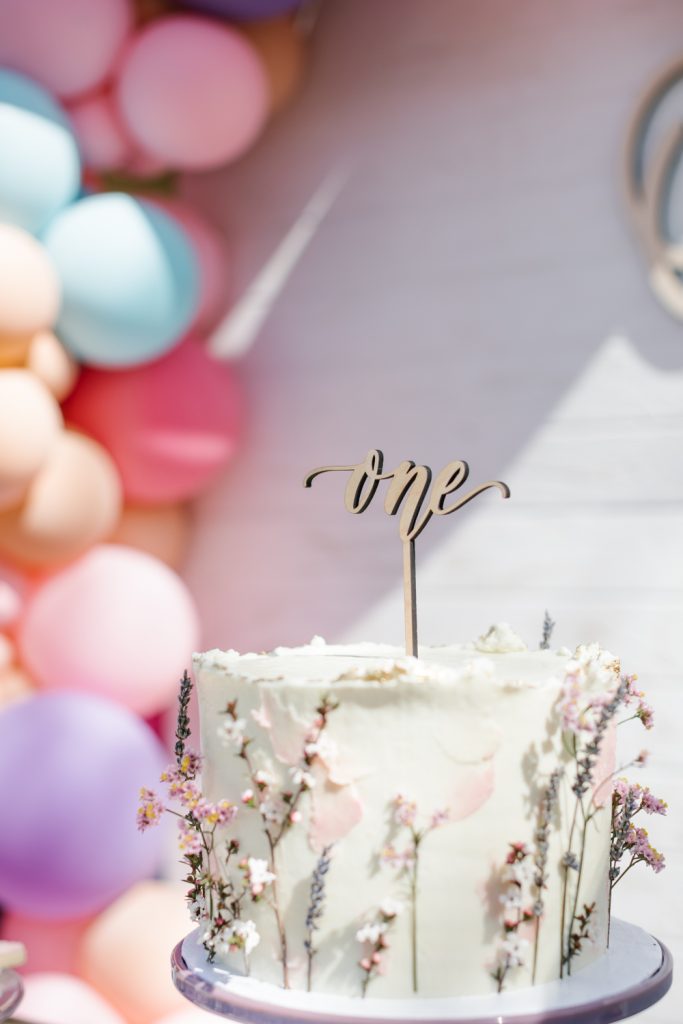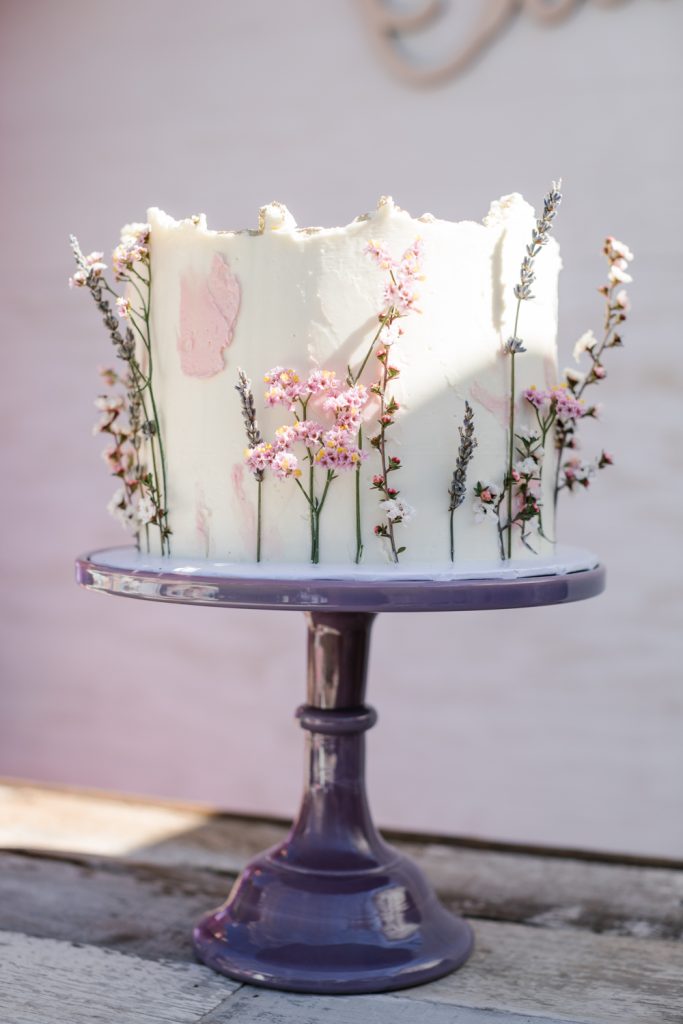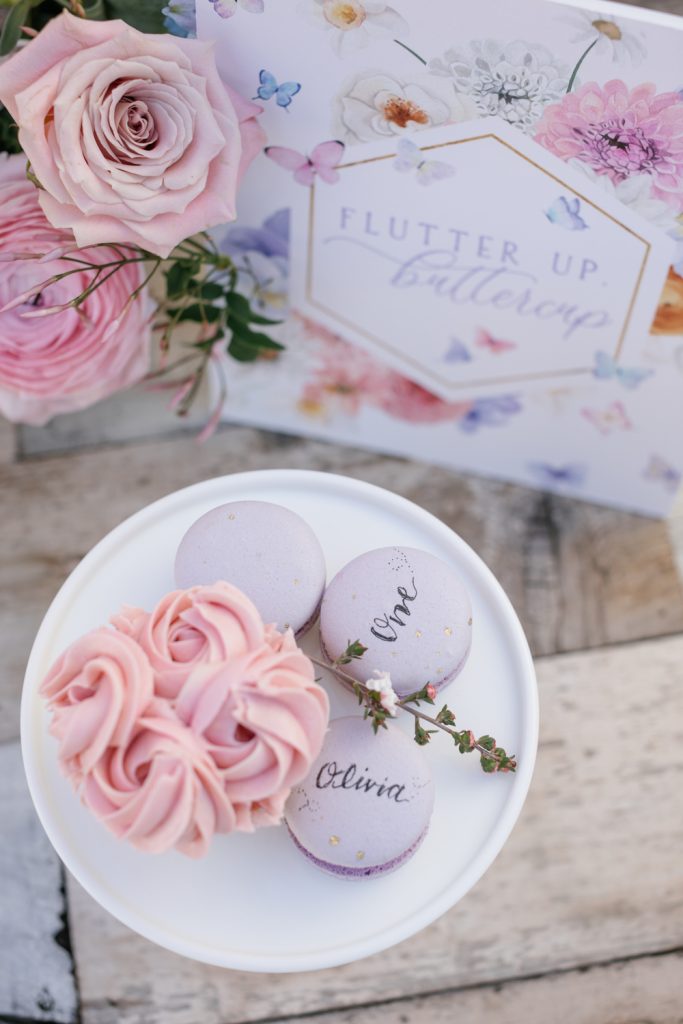 Another's the sweet birthday girl! So cute!!!! Such a precious party we were so thrilled to be a part of!!!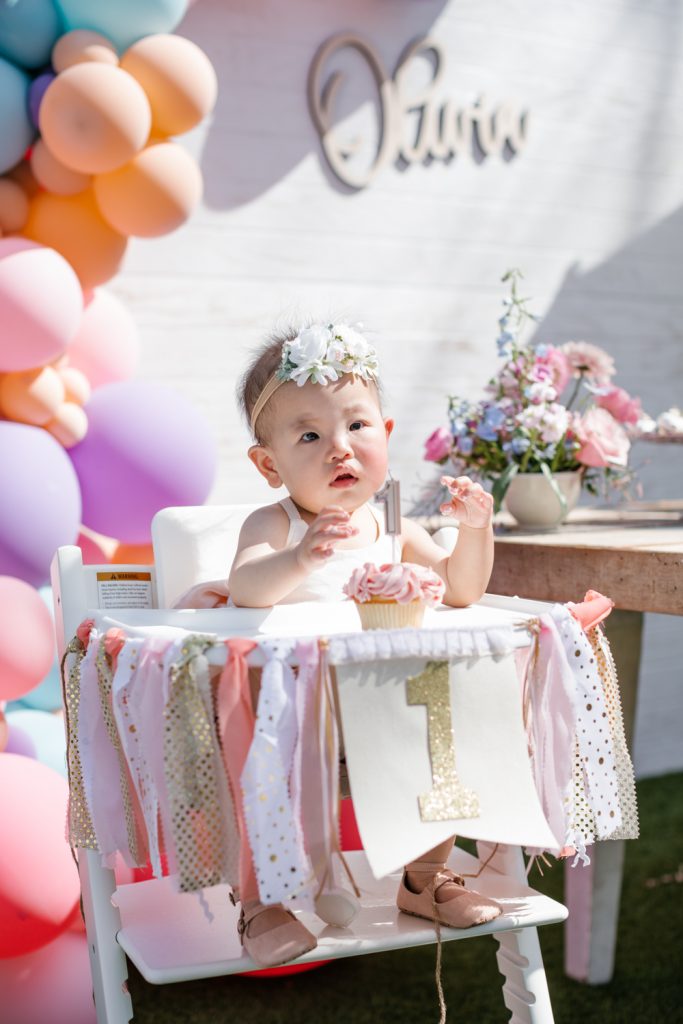 xx
Jacquelyn