Looking for a bright and pretty citrus cocktail to sip on these warm summer nights? Well, this marigold citrus margarita is what you are looking for! Infused marigold tequila with fresh, bright citrus notes, this chilled margarita will be giving you all the floral summer delights you have been looking for! Now, Mari is awesome; she can totally adjust to your liking. You can change up the citrus or even add some guava as I did. The recipe is the O.G Mari, but you can change up to what you are feeling that day. Mari is your new BFF margarita! Yes, I named her Mari, and she is a babe.
Photos by Dayna Studios
---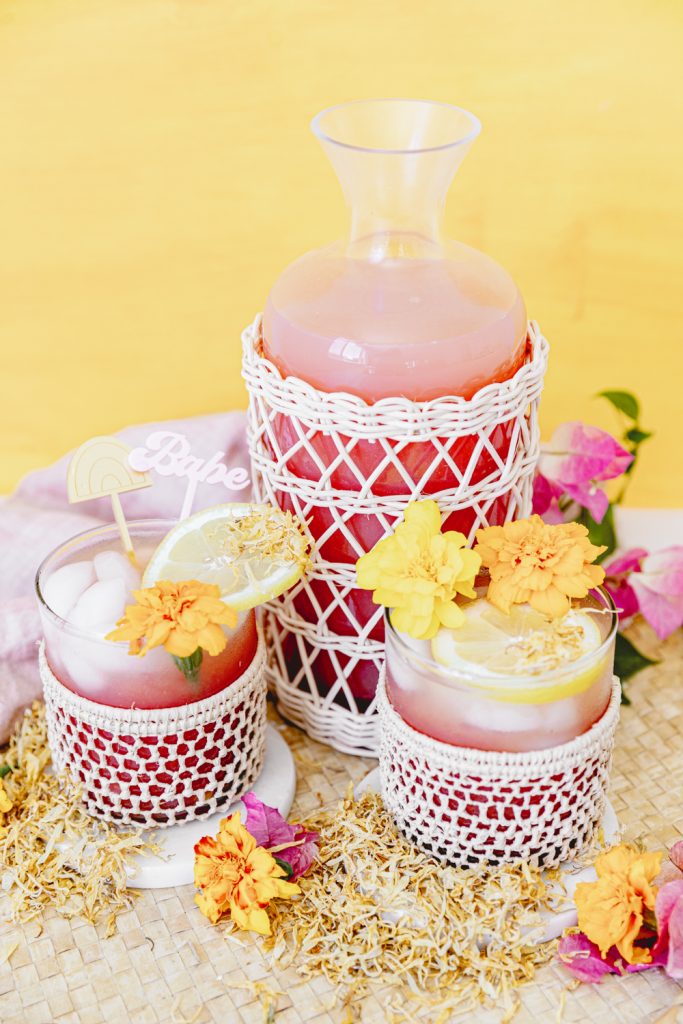 ---
MARIGOLD MARGARITA AKA. MARI
serves: 1 Mari
W H A T Y A N E E D
3 ounces marigold infused tequila
2 ounces fresh orange juice (you can get fun here and do various citrus)
* If you add guava like I love to do, 1-ounce citrus and 1-ounce guava puree
1-ounce Cointreau
1-ounce lime juice
Salt (optional)

MARIGOLD INFUSED TEQUILA

1 cup organic marigold petals
1 cinnamon sticks
4 cups tequila

Combine ingredients and allow to infuse about 4-7 days. Strain when ready to serve. If you don't like the warm taste of the cinnamon, you can totally omit it. It all depends on your liking. This also is a great infused tequila to make around Dia de Los Muertos. Add more cinnamon sticks around this holiday to create a more warm taste.
B U S T   O U T

Cocktail shaker
Glassware
---
I N S T R U C T I O N S

Now, the best thing about Mari is that you can change up her citrus choices. You can do orange, lemon, pink lemon, mandarin, blood orange, etc. This time around, I did a mix of orange and pink lemon and added in some guava. Why? Cause I love guava in everything, and it makes it a fun pink color. Isn't Mari great?! She is so open to whatever! The orange and pink lemon is growing in my backyard, so that was why I used it. Use whatever you have on hand! This is what is great about this cocktail. In a cocktail shaker filled with ice, add marigold-infused tequila, orange juice (or any citrus), Cointreau, and lime juice. Shake well, strain, and pour into chilled glass. Garnish with citrus wedges and florals!
---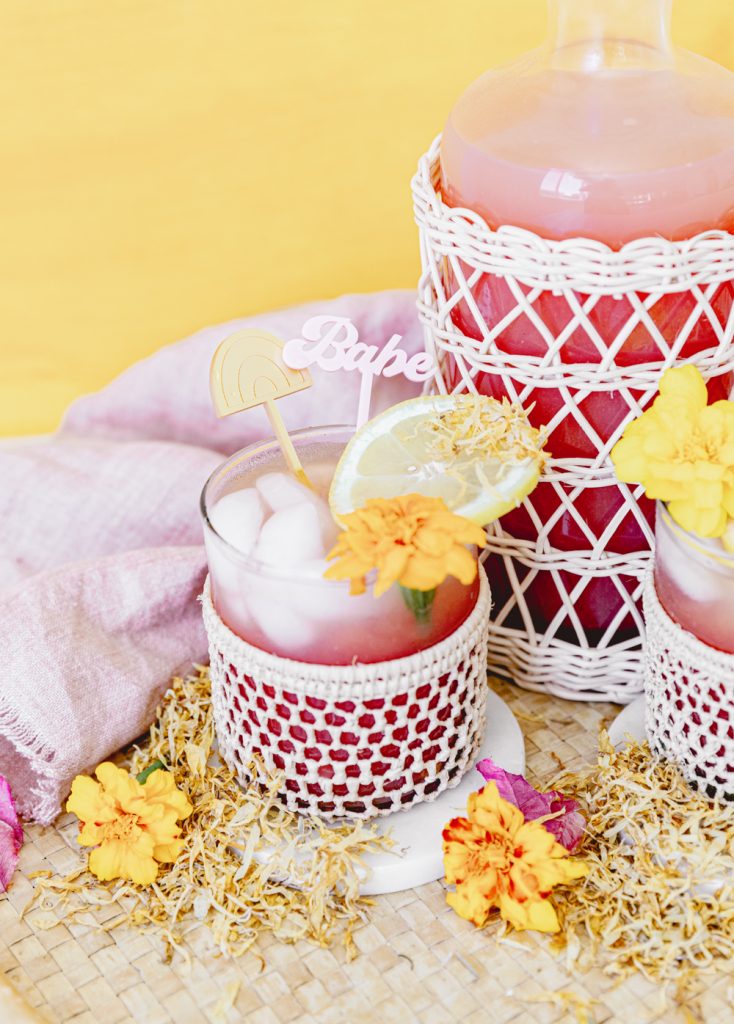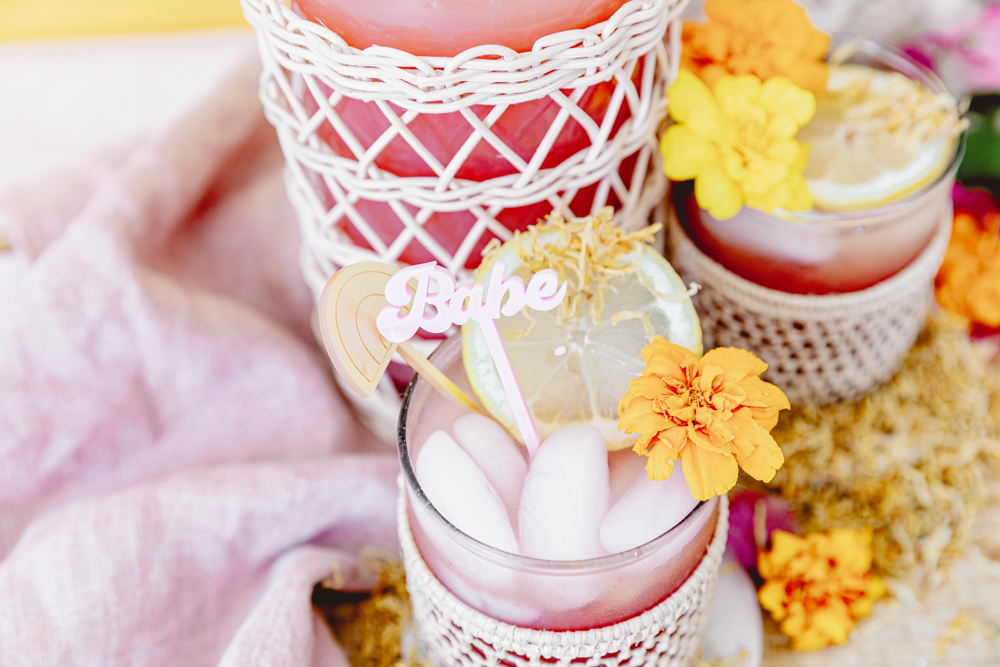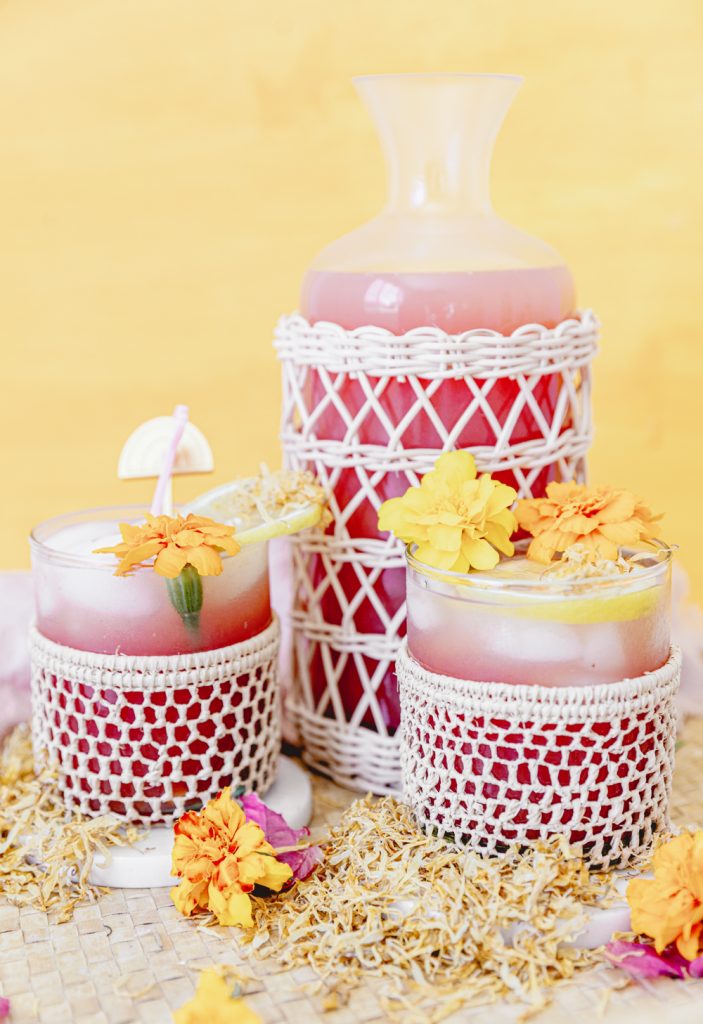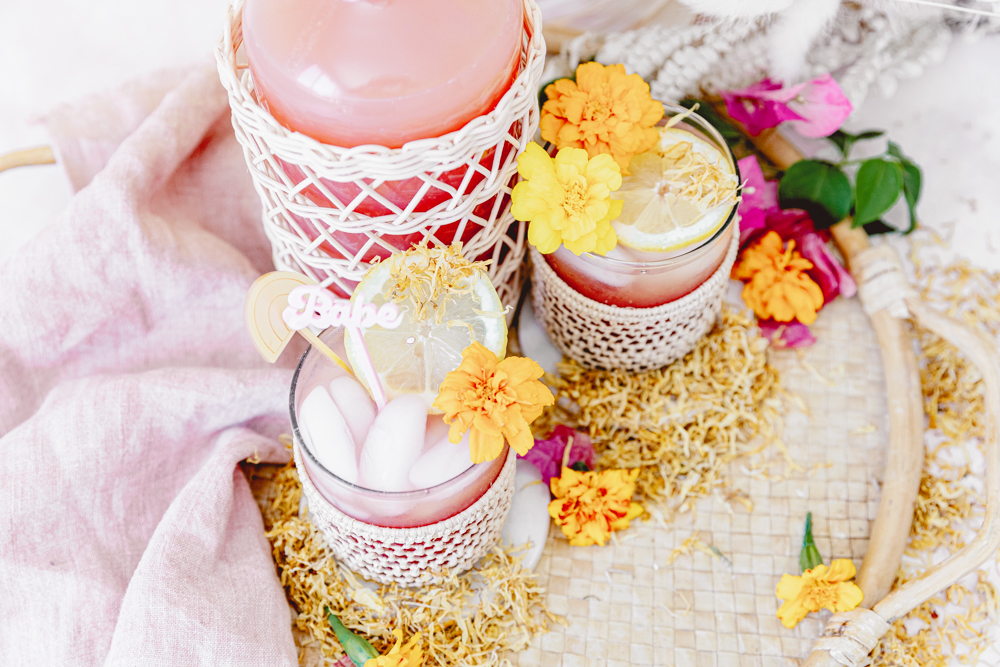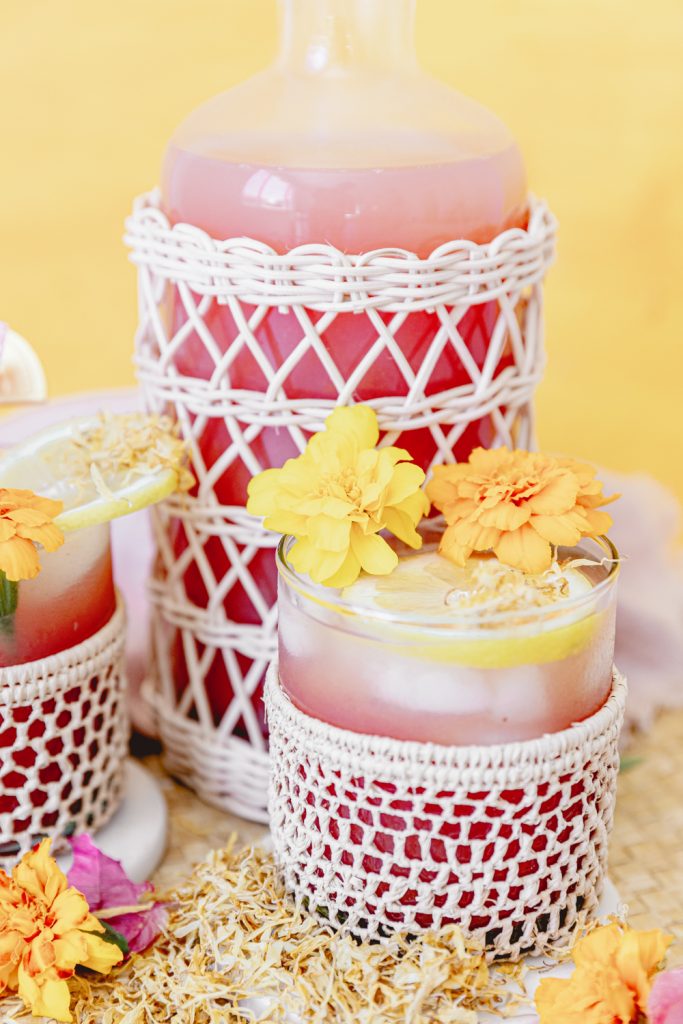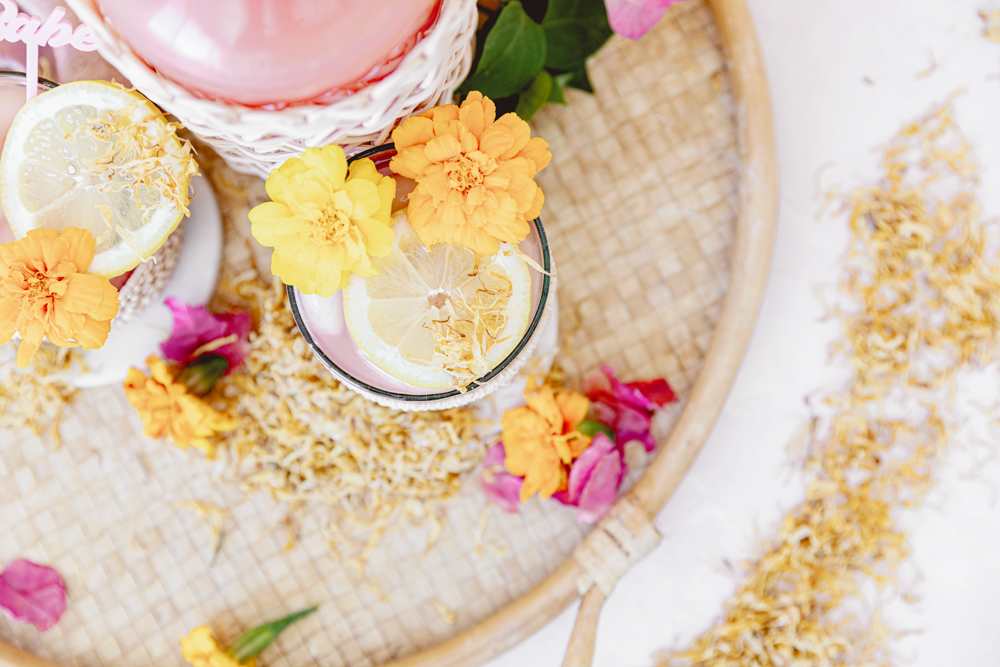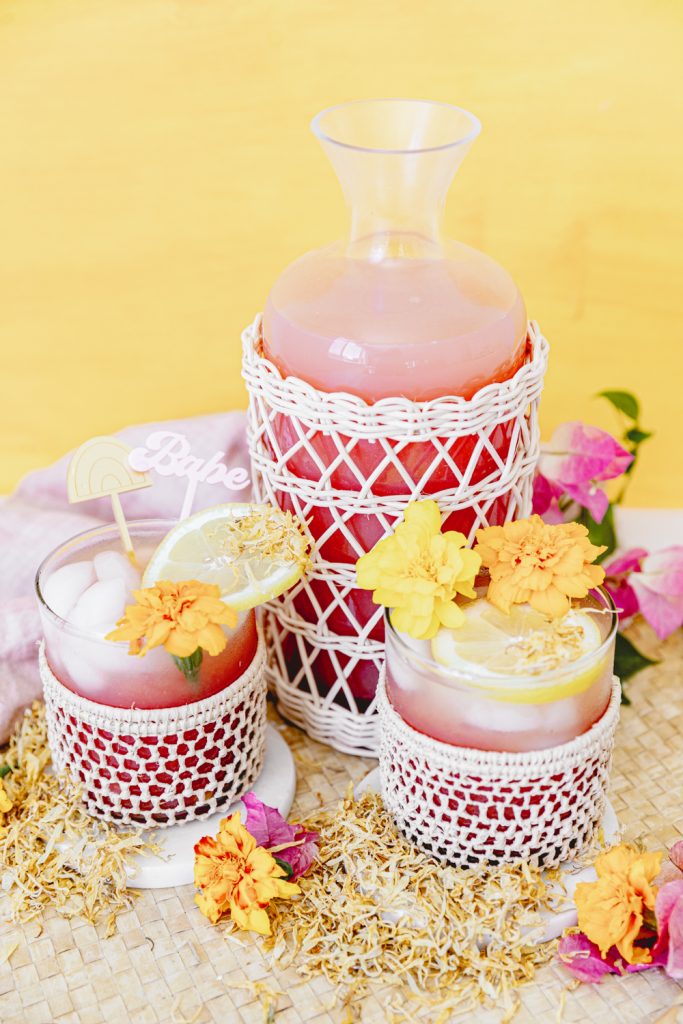 ---
B E I J O S B A R

xx
ABBY