Strawberries are a staple in my house all year long, but in the summer they are the best!!! We did this party a few months ago but it's still as sweet as ever! One of our favorite families to party with asked us to do this adorable party for their two girls. A joint birthday party with their favorite fruit and all things pink!!! As a matter of fact, it was one of our first parties back after Covid, thank god!!!
I'm excited to finally share it with you today!
Photos by Remember Makers Photography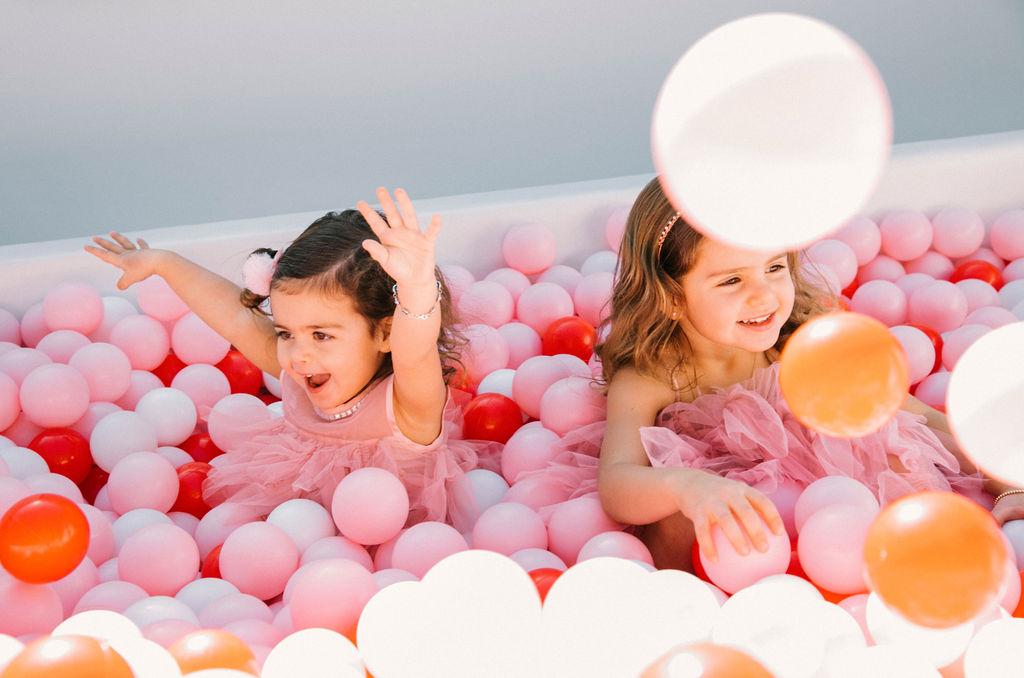 Talk about an entrance!!! Their front door is so pretty we had to deck it out!!! The Pop Shop did her thing bringing in the berry best colors and of course, the welcome sign by Poppy Jack Shop finished it off perfectly!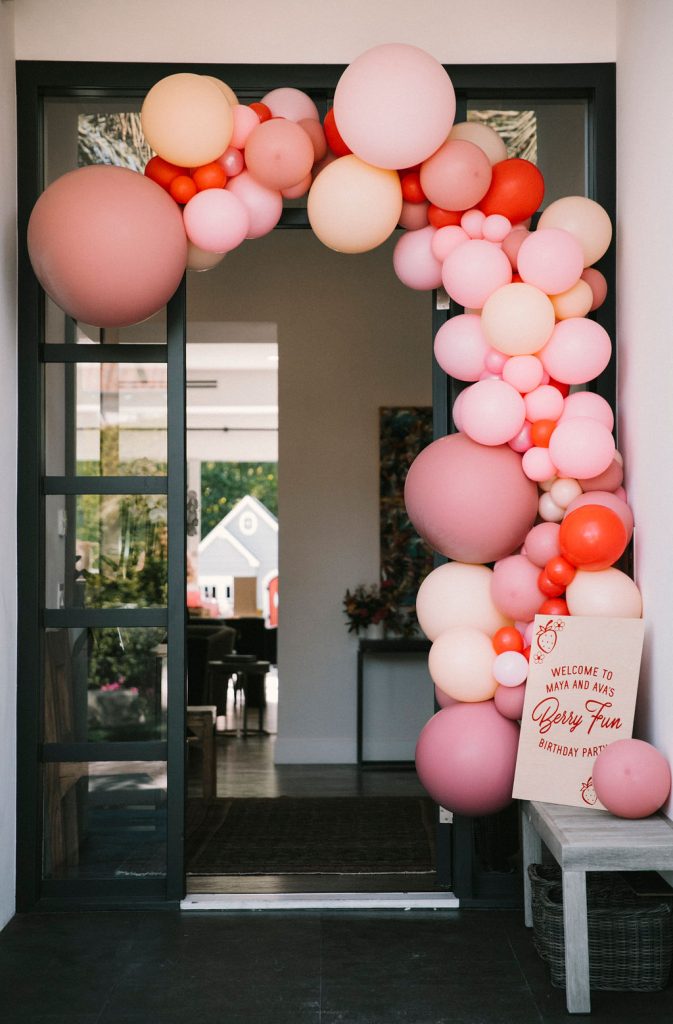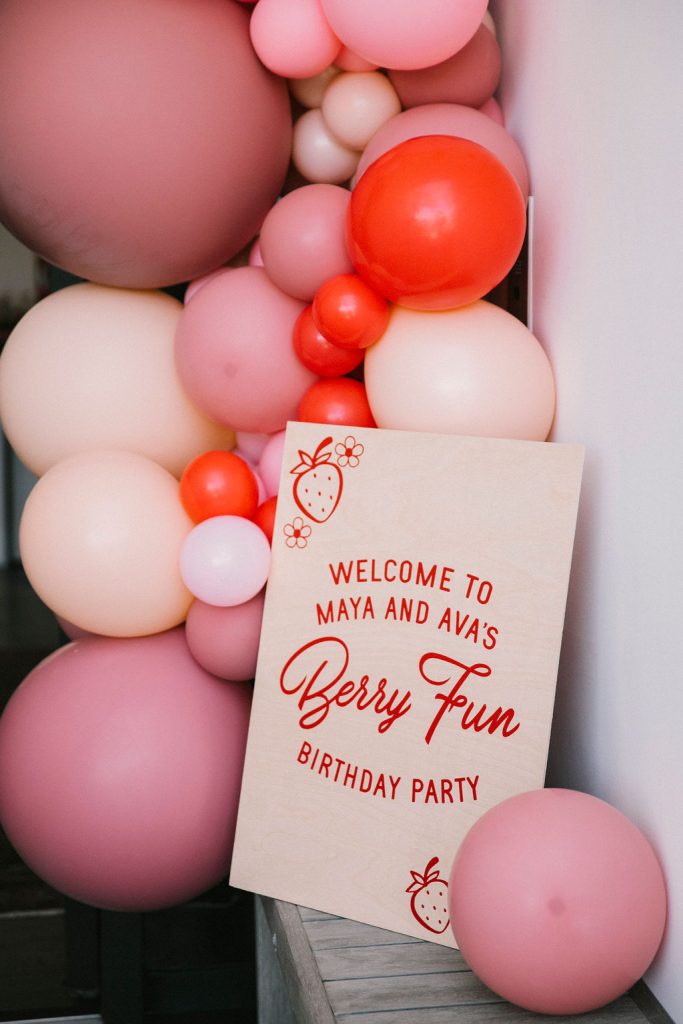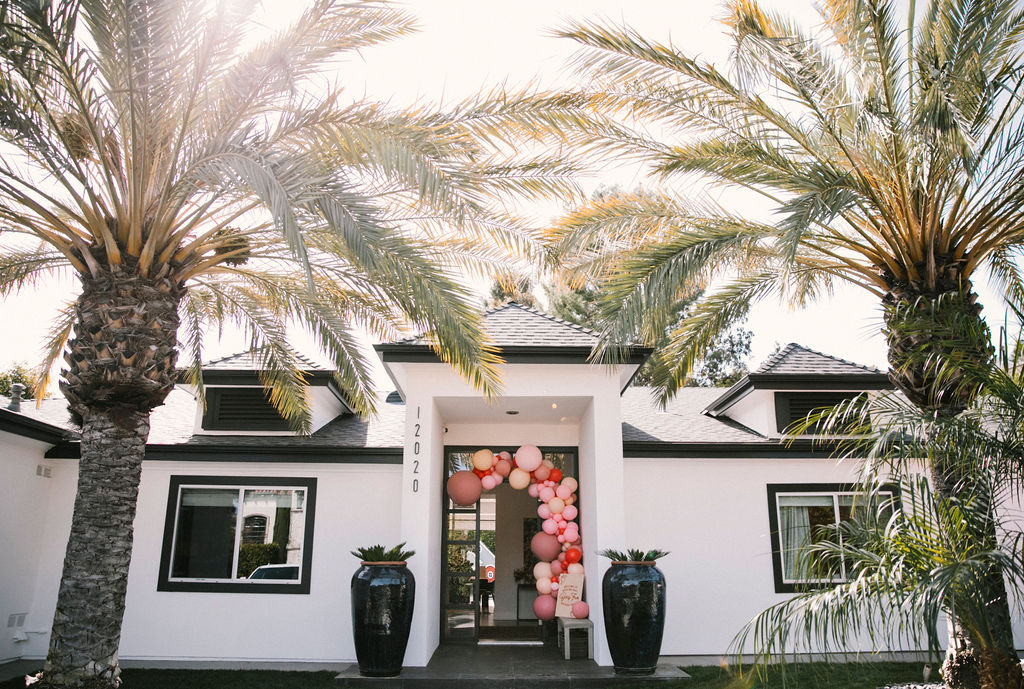 Our adorable table was set in the backyard. I had fun using Sweet Salvage Rentals' precious pink chairs and a white table layered on crates. They reminded me of something you'd put strawberries in on the farm! There were lots more balloons by The Pop Shop! We weren't holding back on this one!!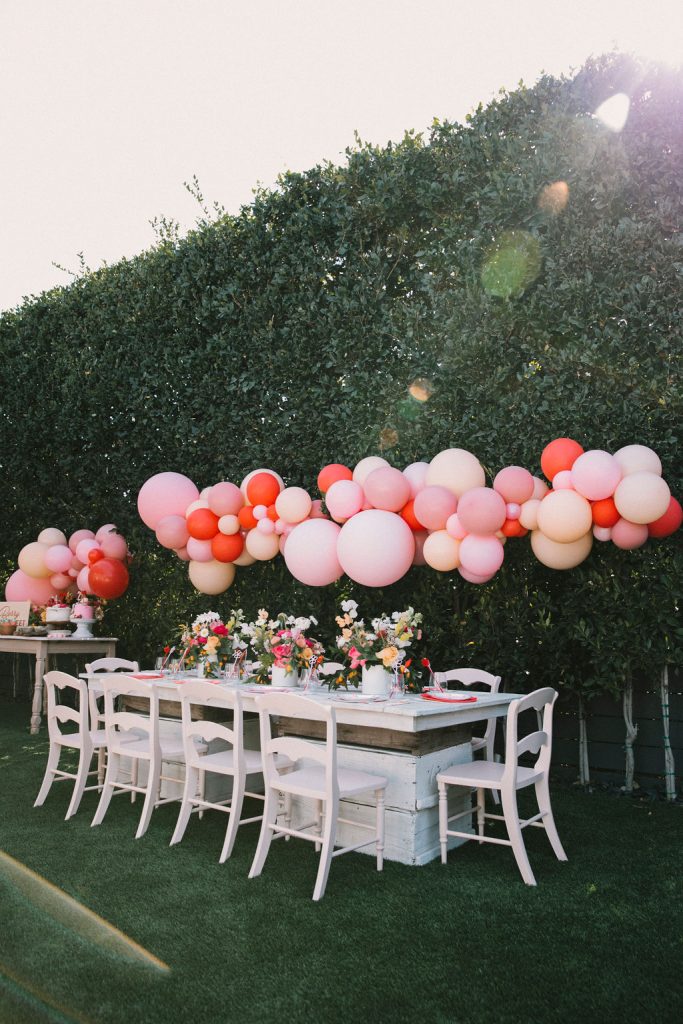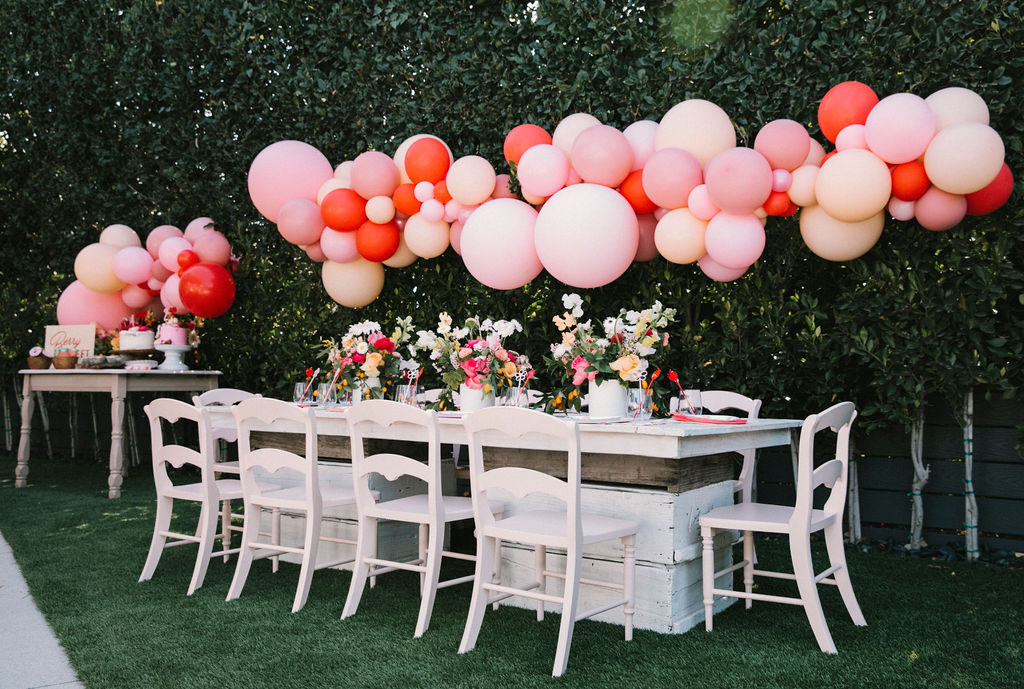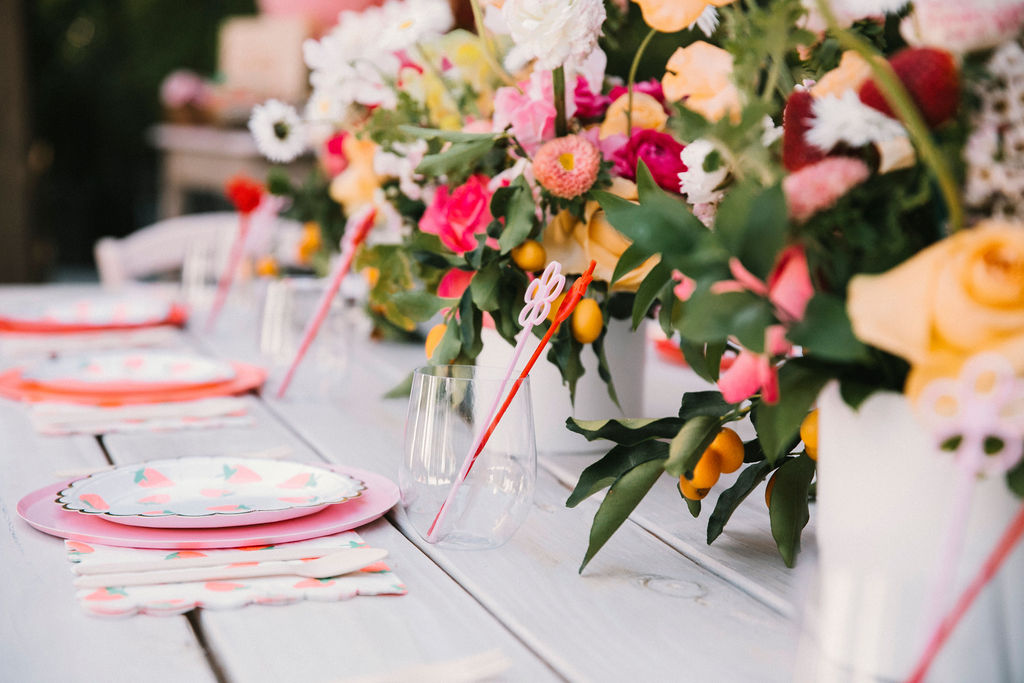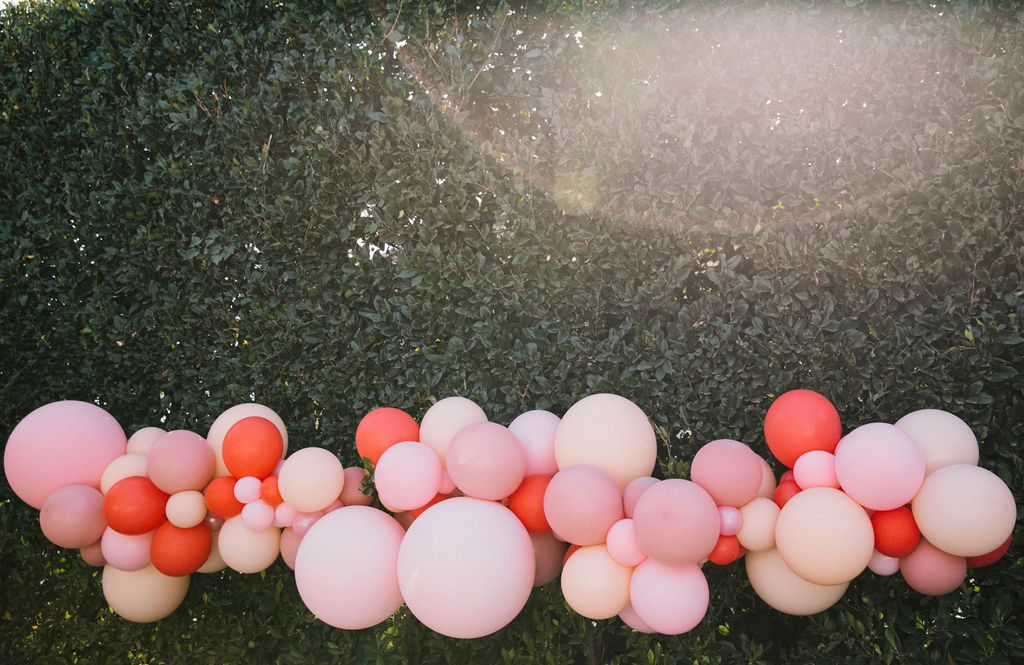 The tables were adorned with gorgeous floral arrangements by Cobra Lily! He even added fresh strawberries to the arrangements!!! And of course, we set the place settings with the most adorable plates from Meri Meri & Oh Happy Day Party Shop.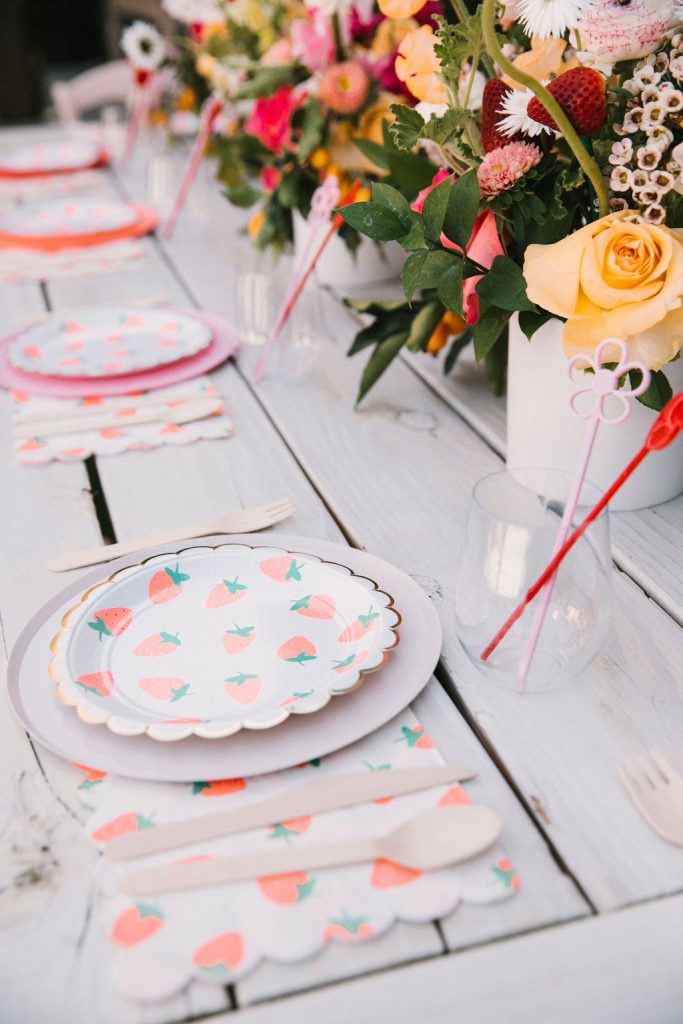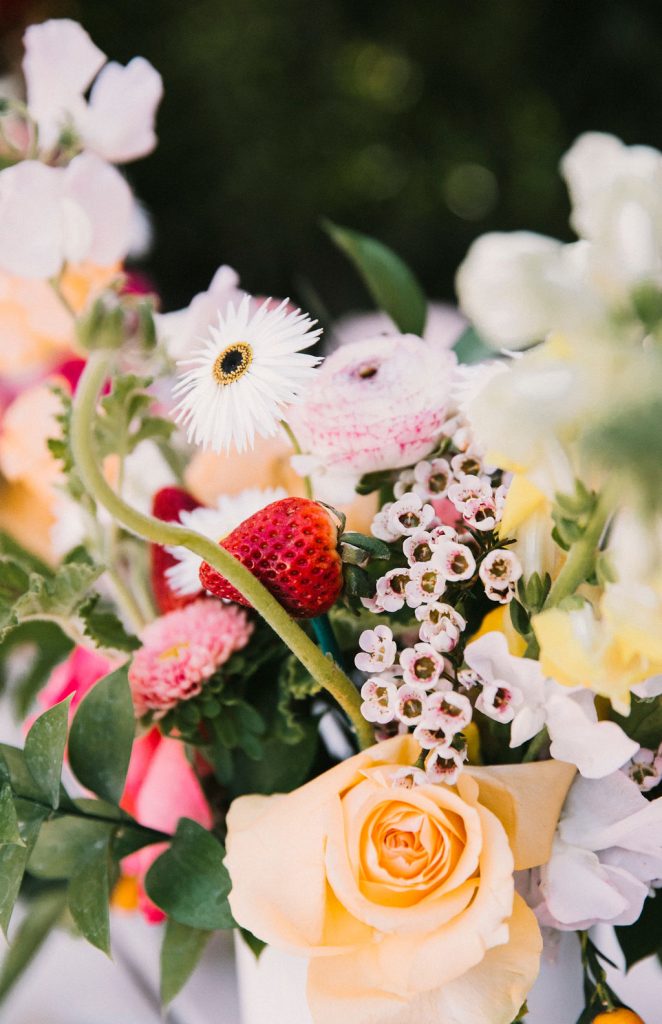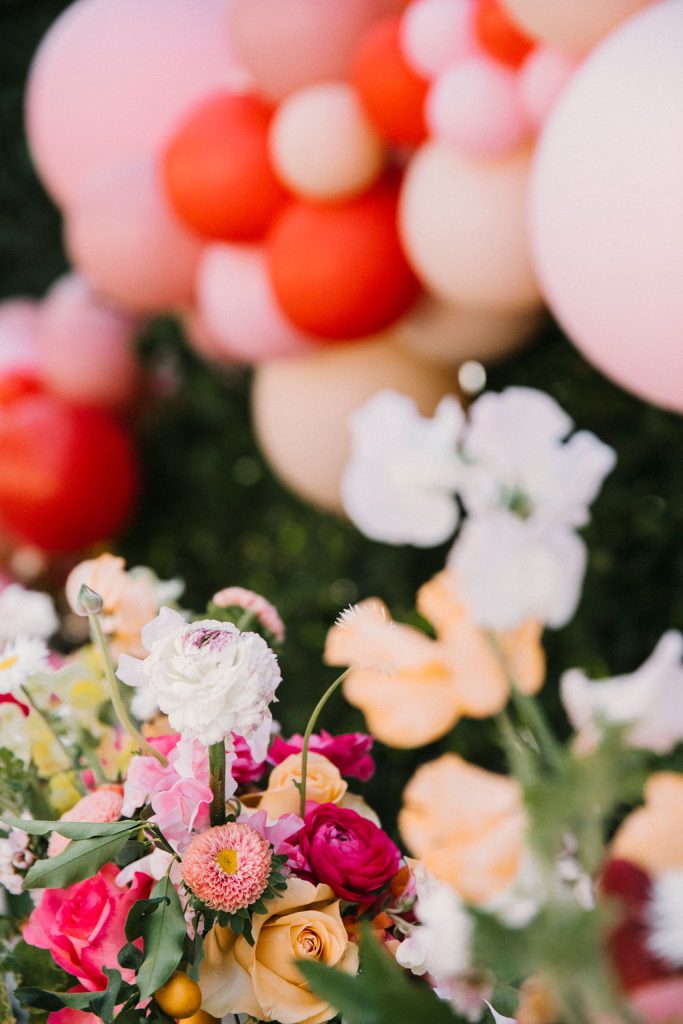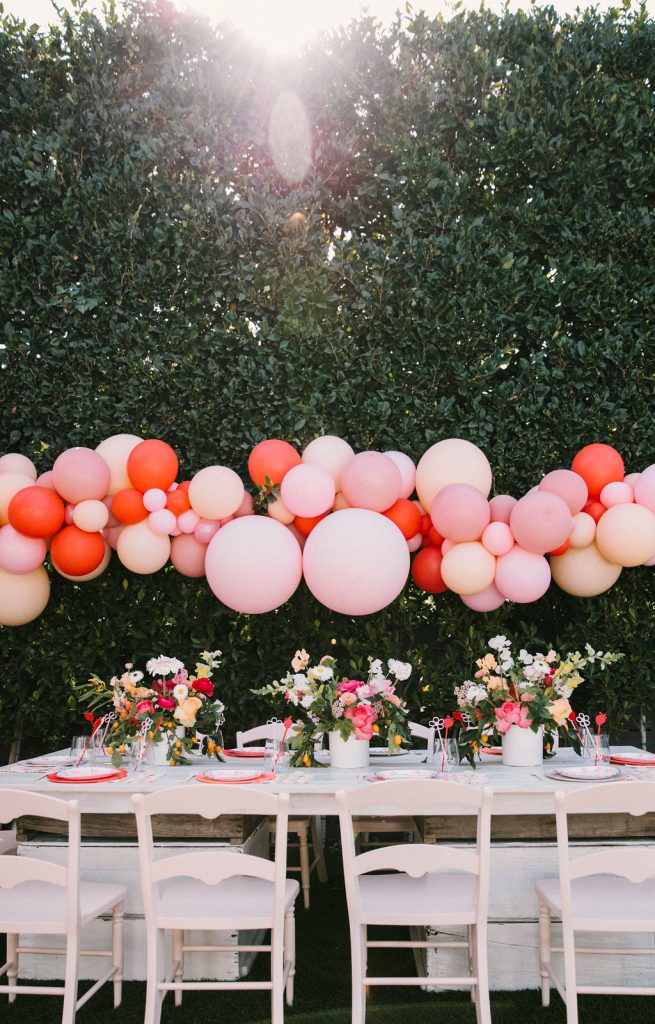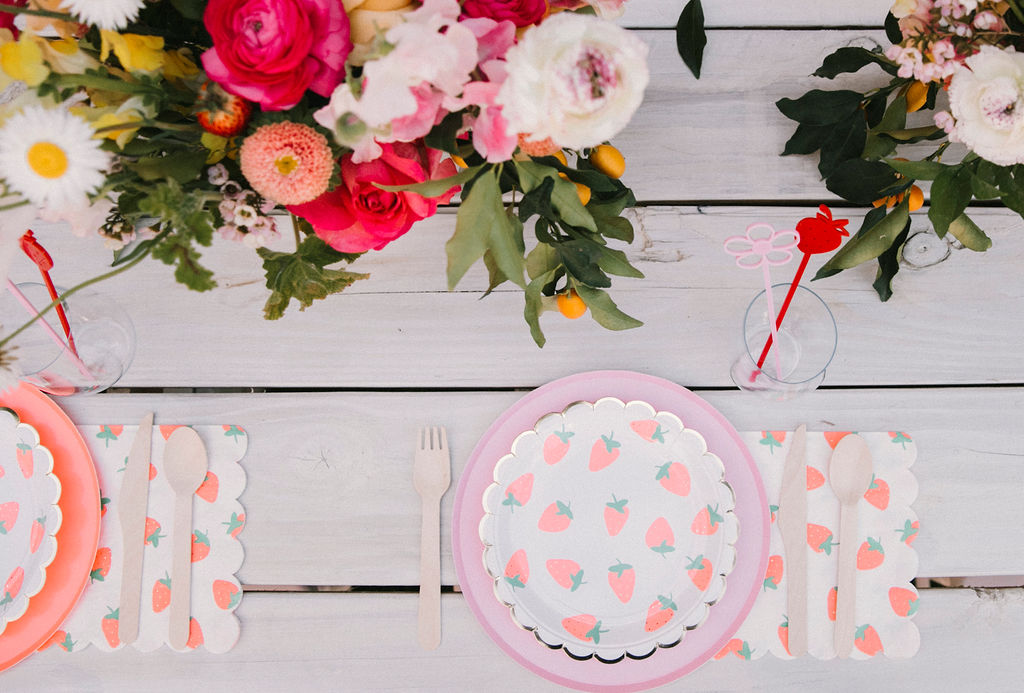 I told you that we went all out with balloons!!! No stone left unturned over here!!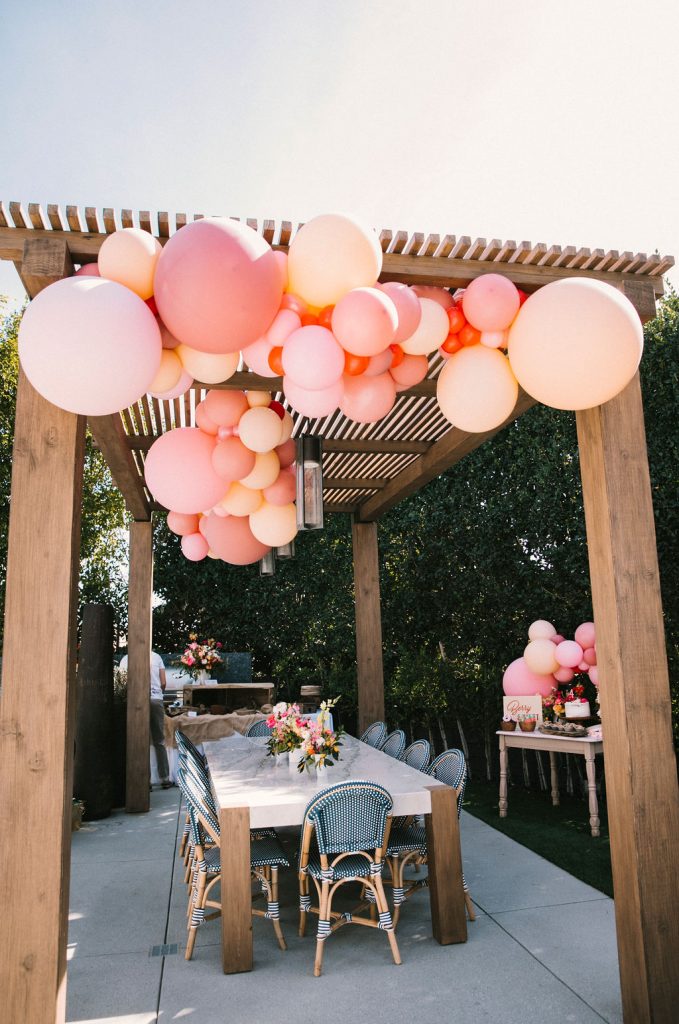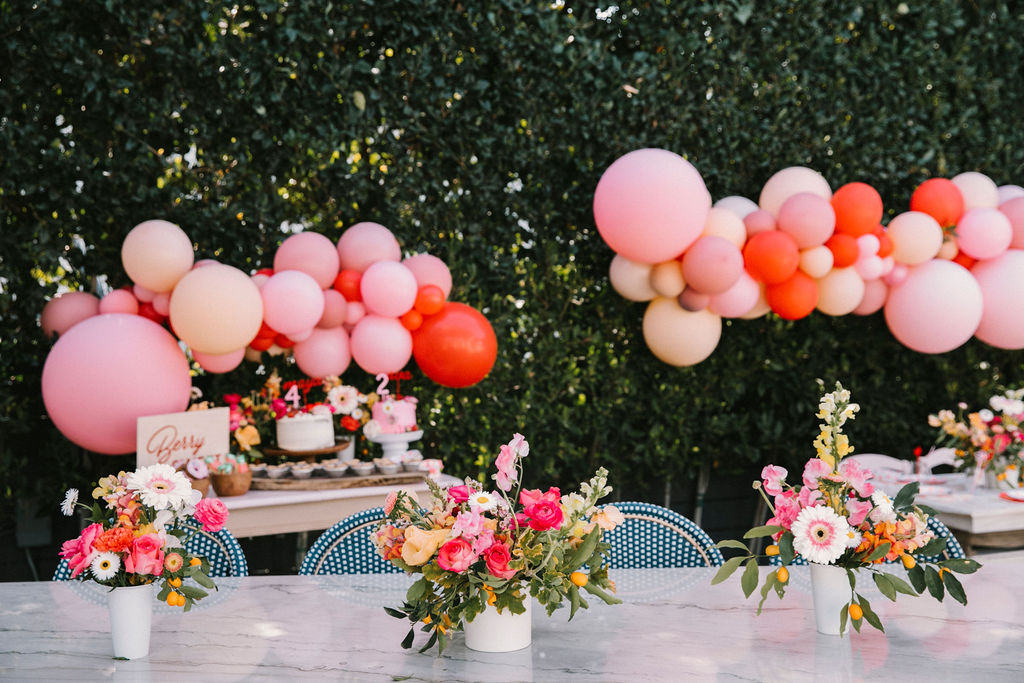 The kids didn't have all the pretty! We also had an adult table and bar for them! Cocktails are a must at kid's parties, so I hear… Haha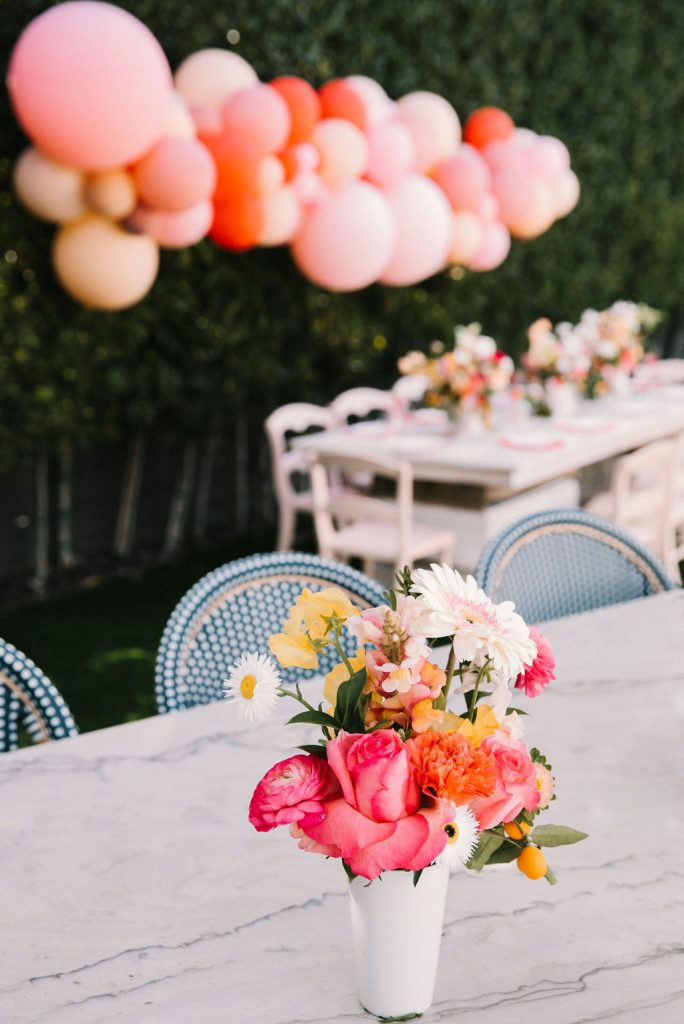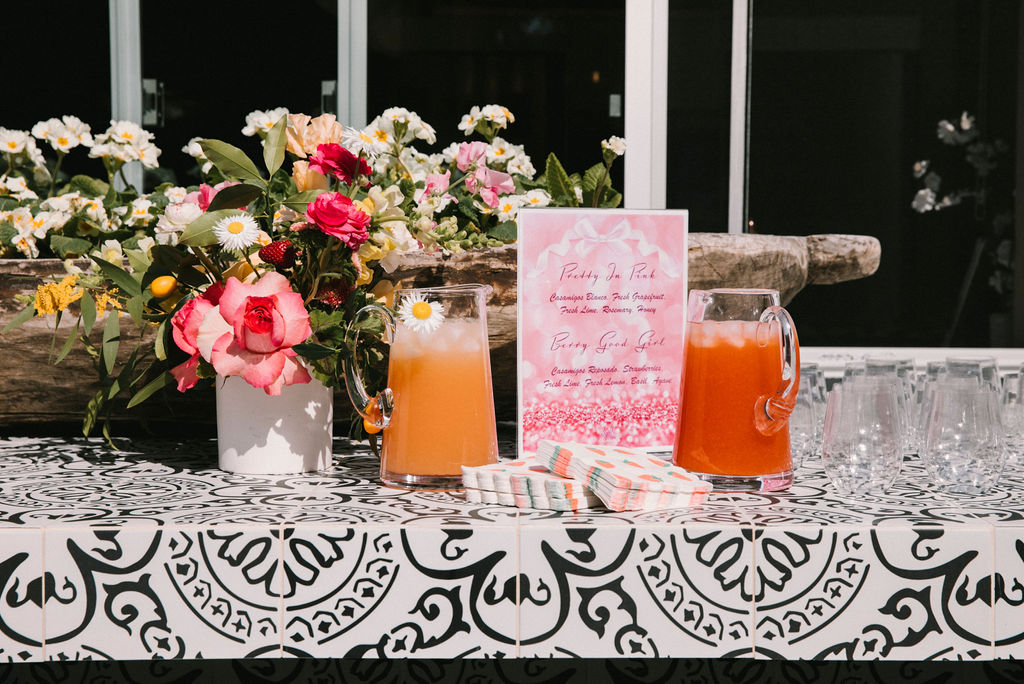 Another adorable detail by Poppy Jack Shop were these strawberry themed cocktail stirrers!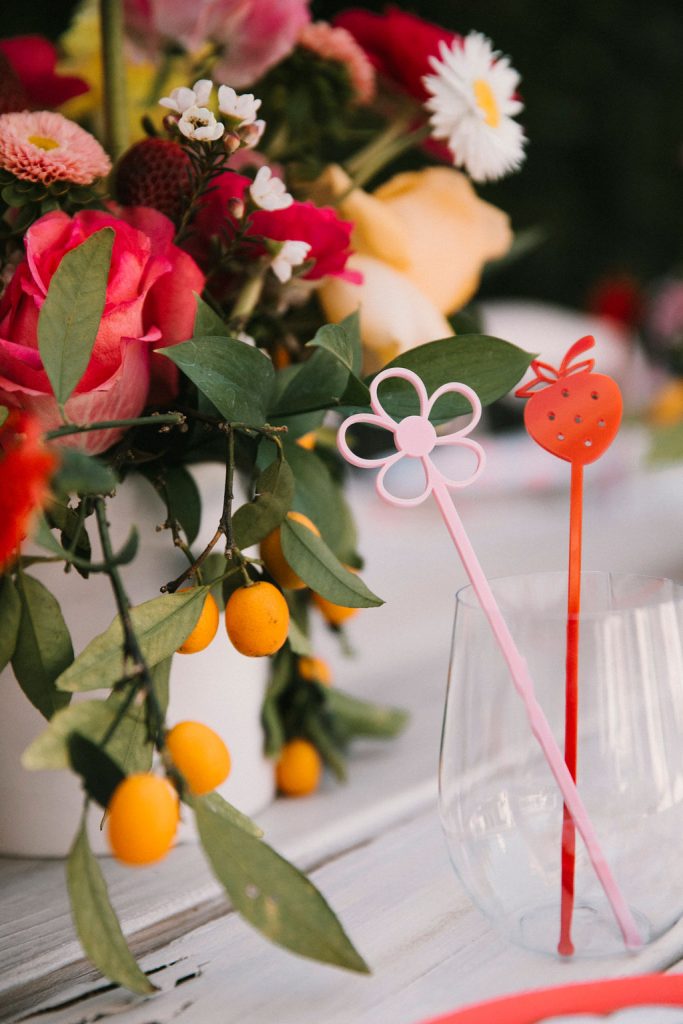 There's big sister birthday girl!!! She just hates the camera, can't you tell?! Haha!! The amazing Maya in her beautiful Tutu du Monde dress! Love this little ham!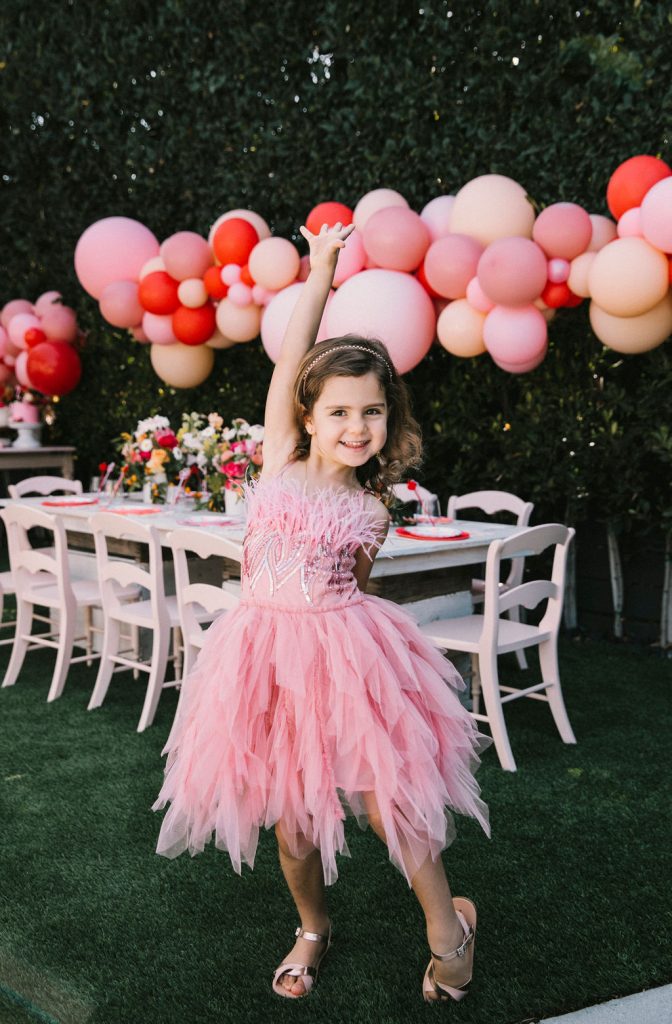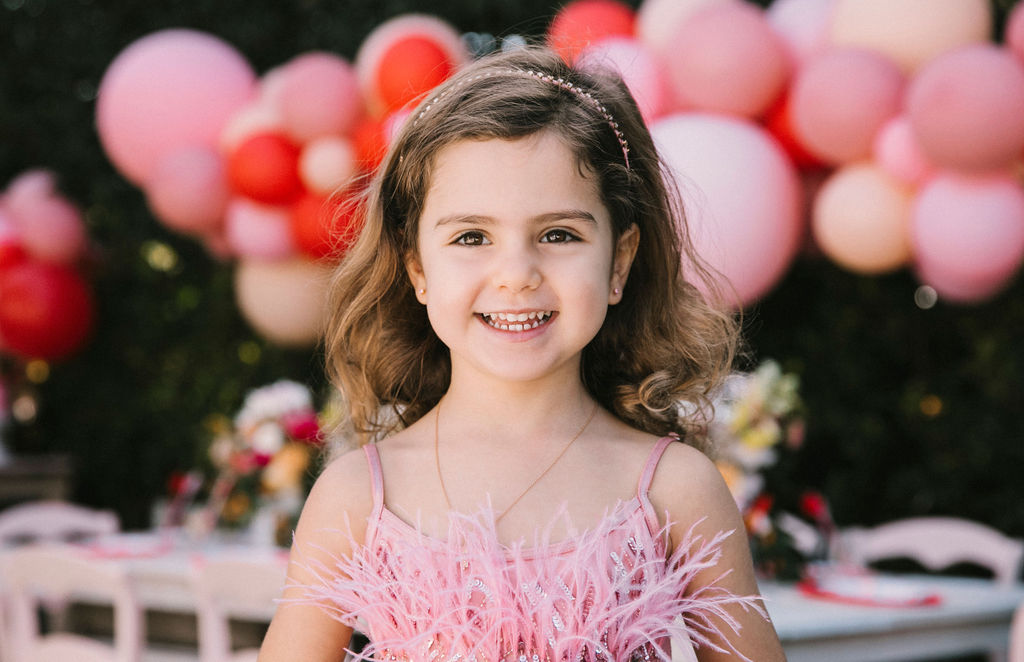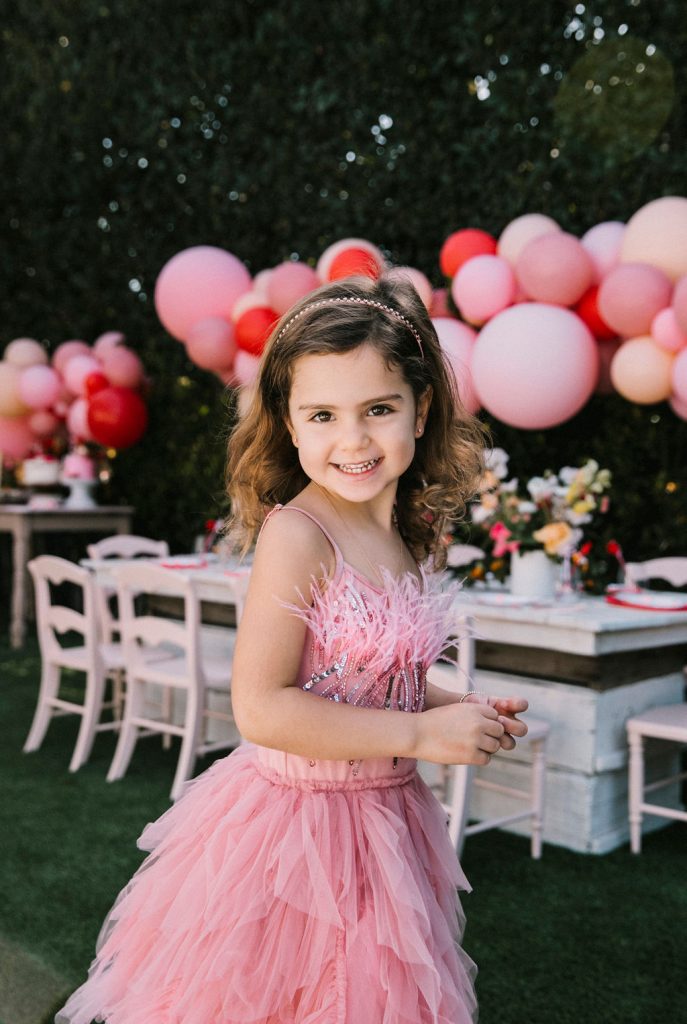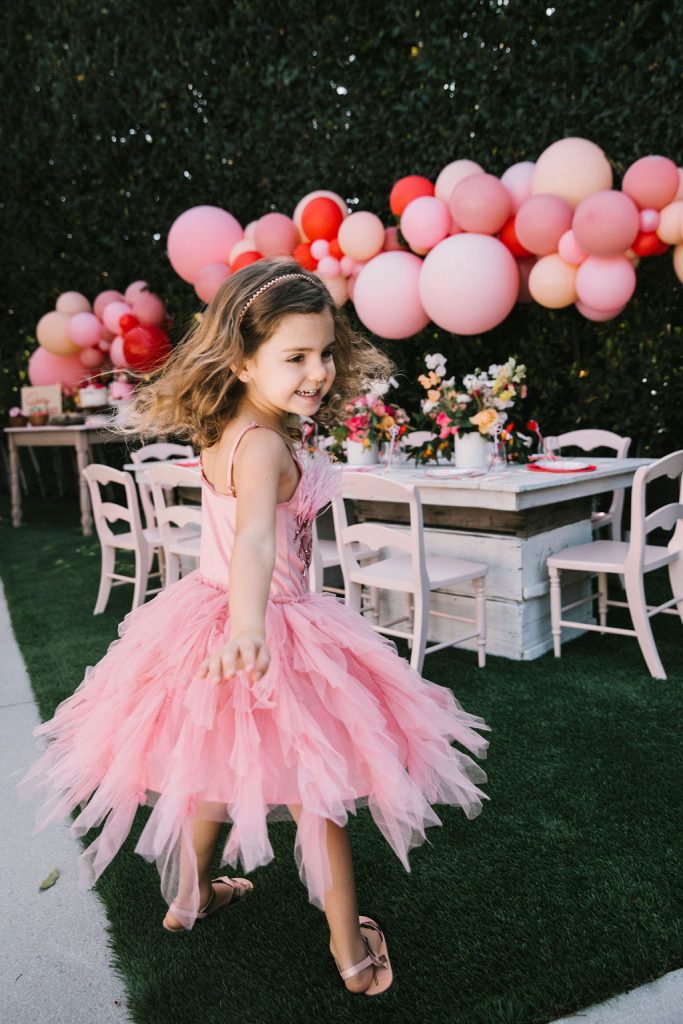 And there's beautiful mama and baby sister Ava! Sister number three should be here by now too! Can't wait to see these three girls take over the world someday!!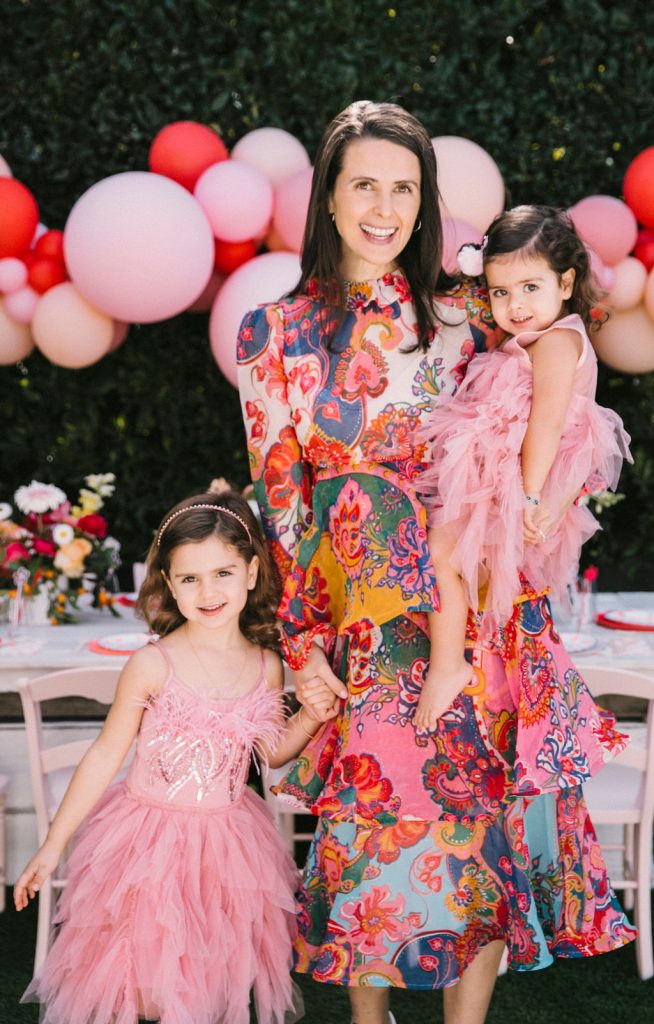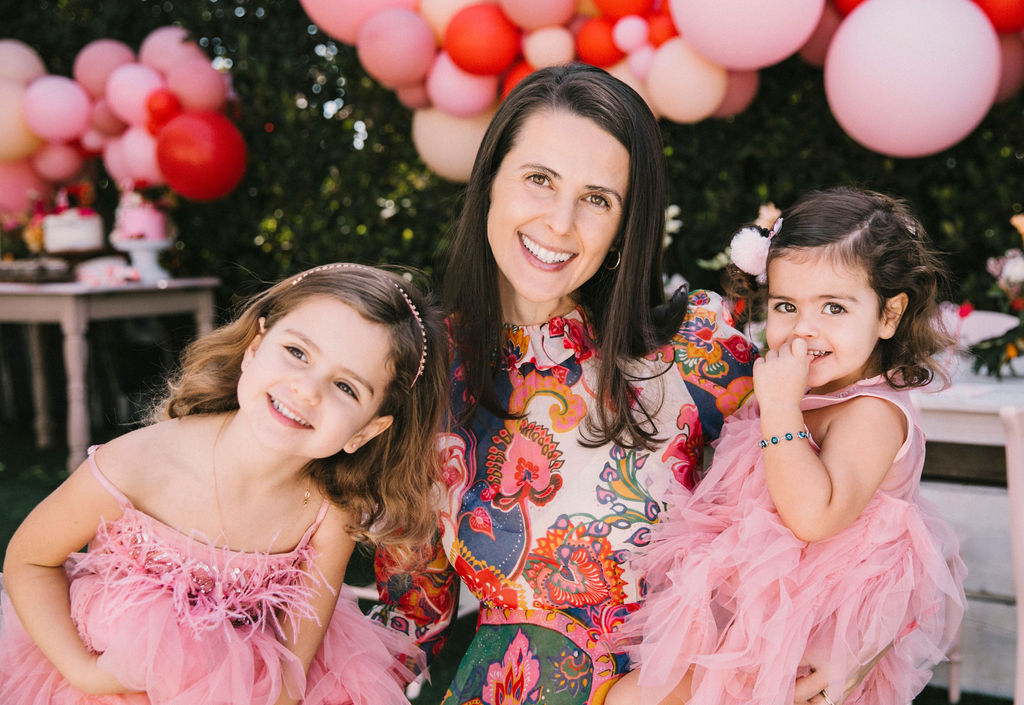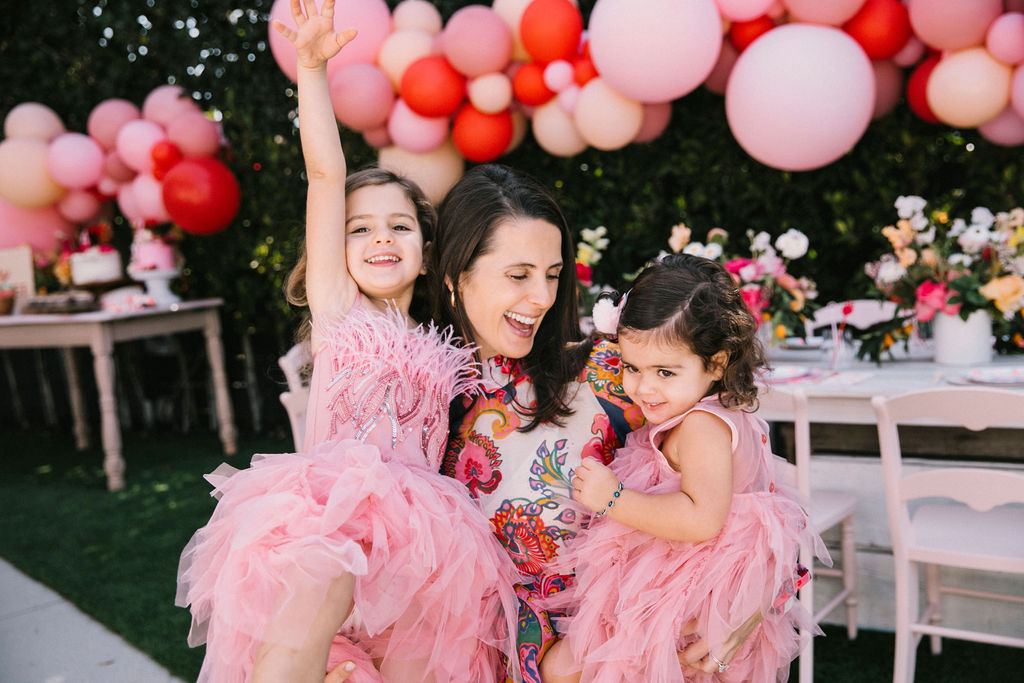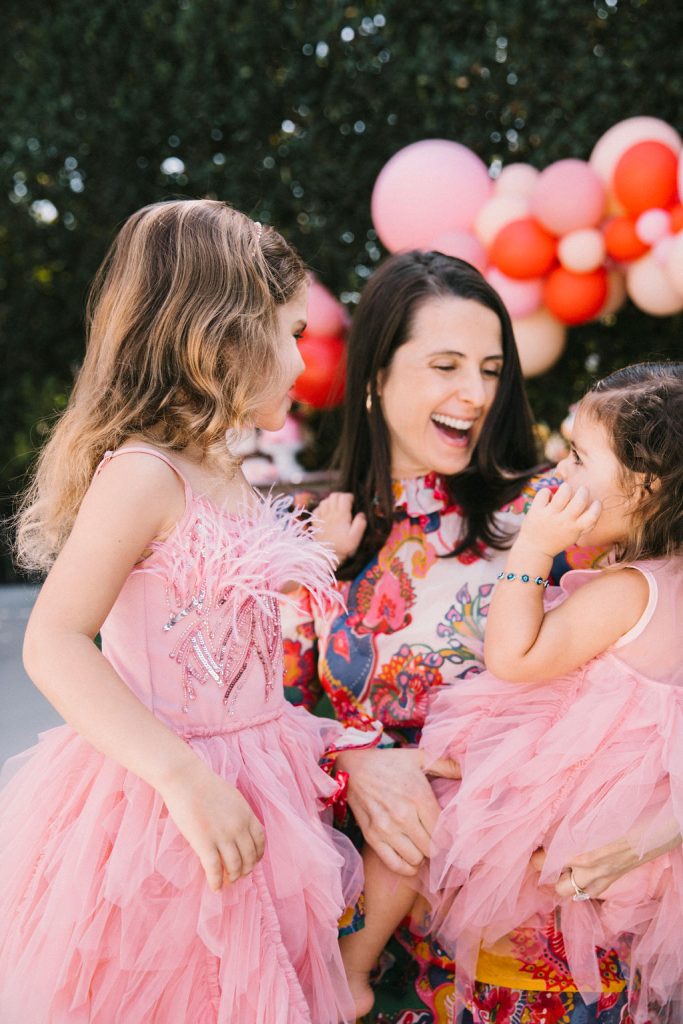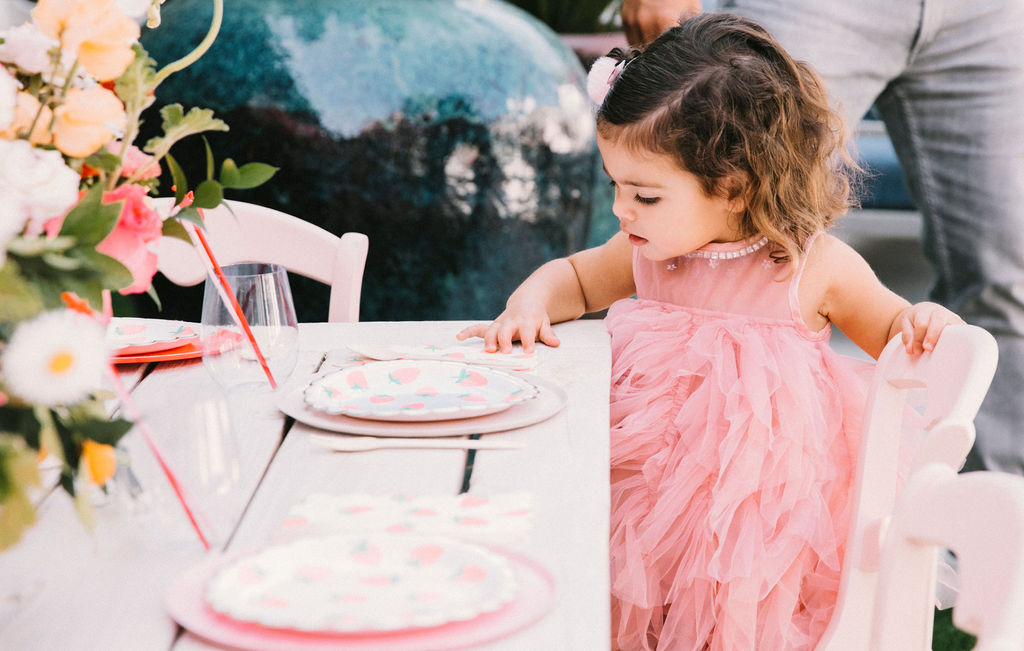 Big sister is teaching little sister how to pose, haha! And giving kisses while she's at it! I love the way Remember Makers captured their silly personalities!!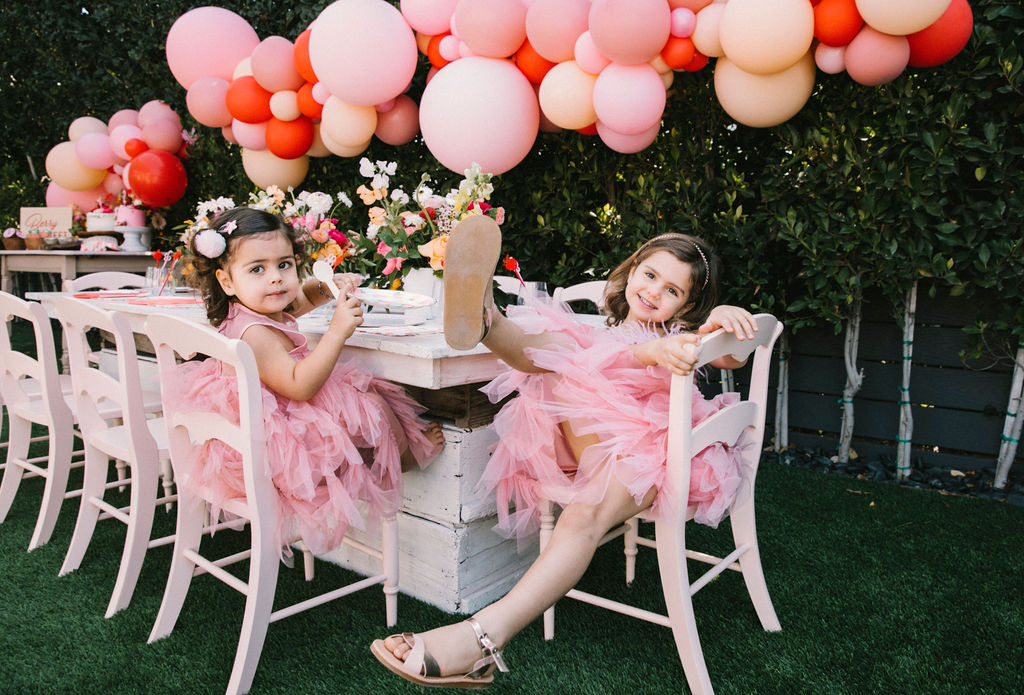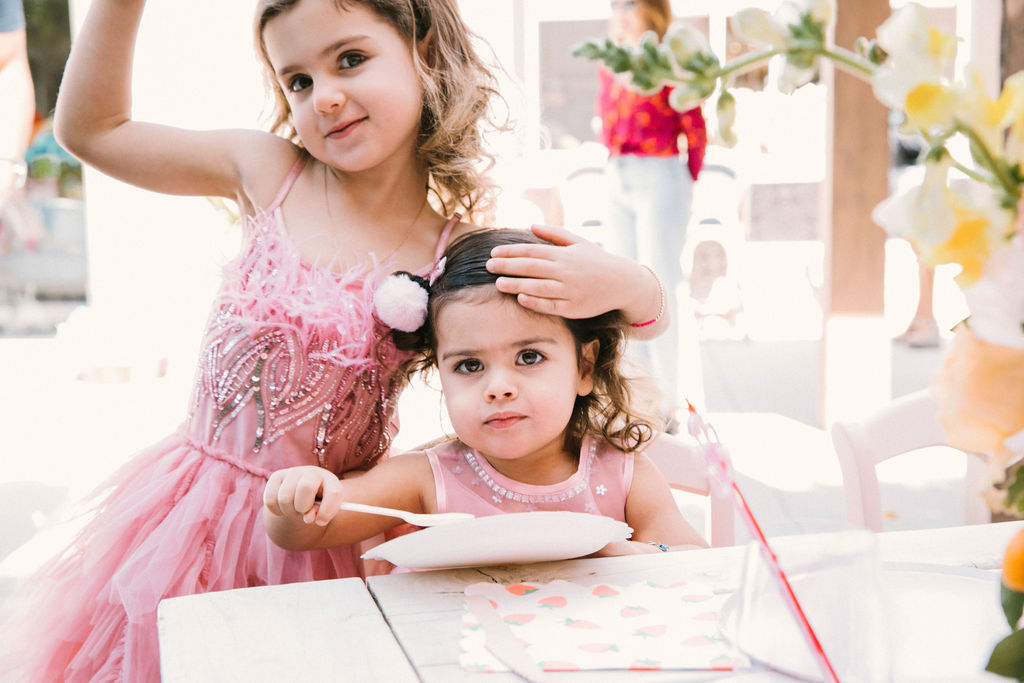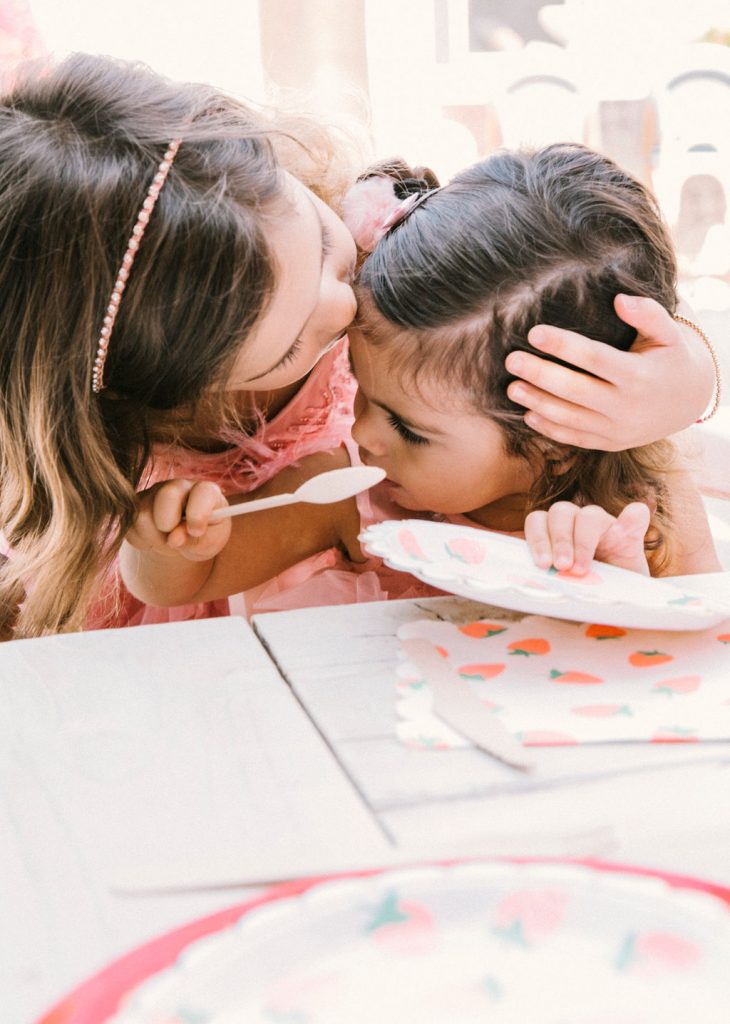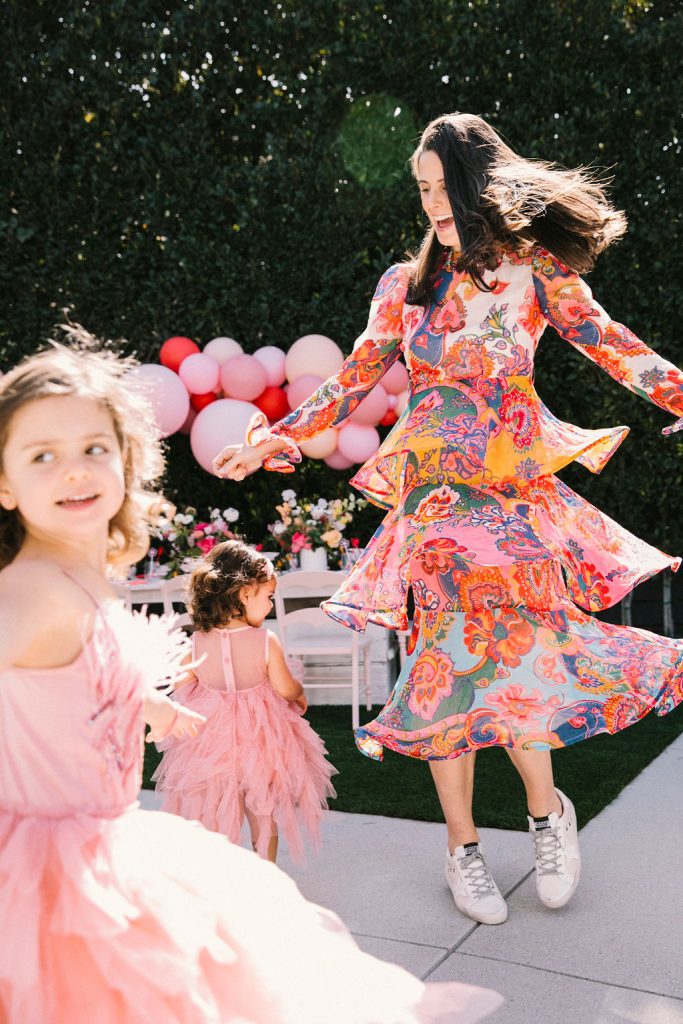 Such a gorgeous family!!! Even Daddy got in on the fun!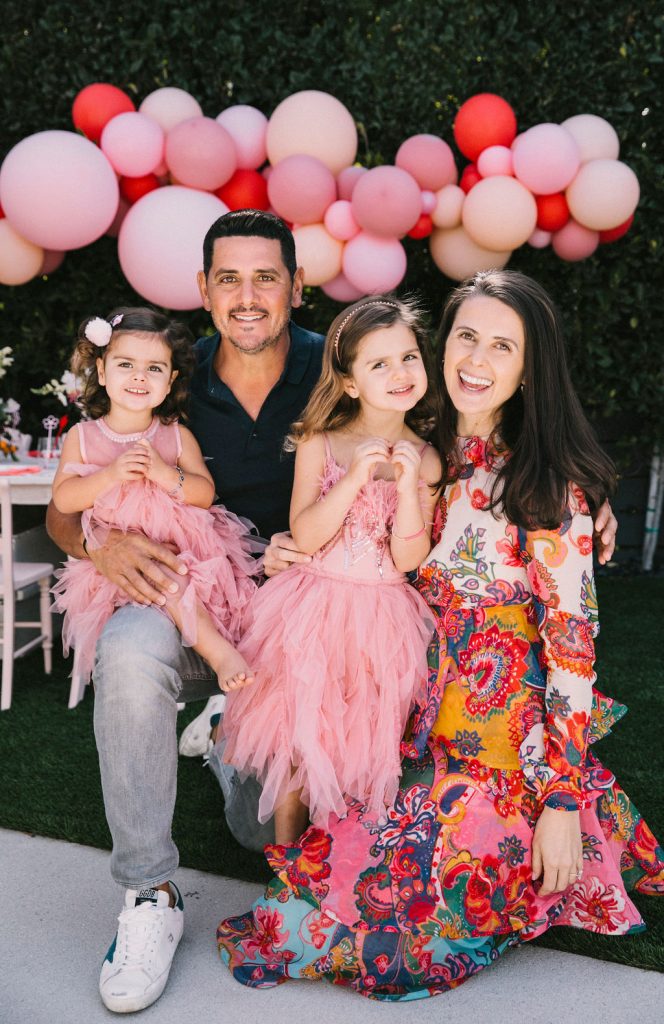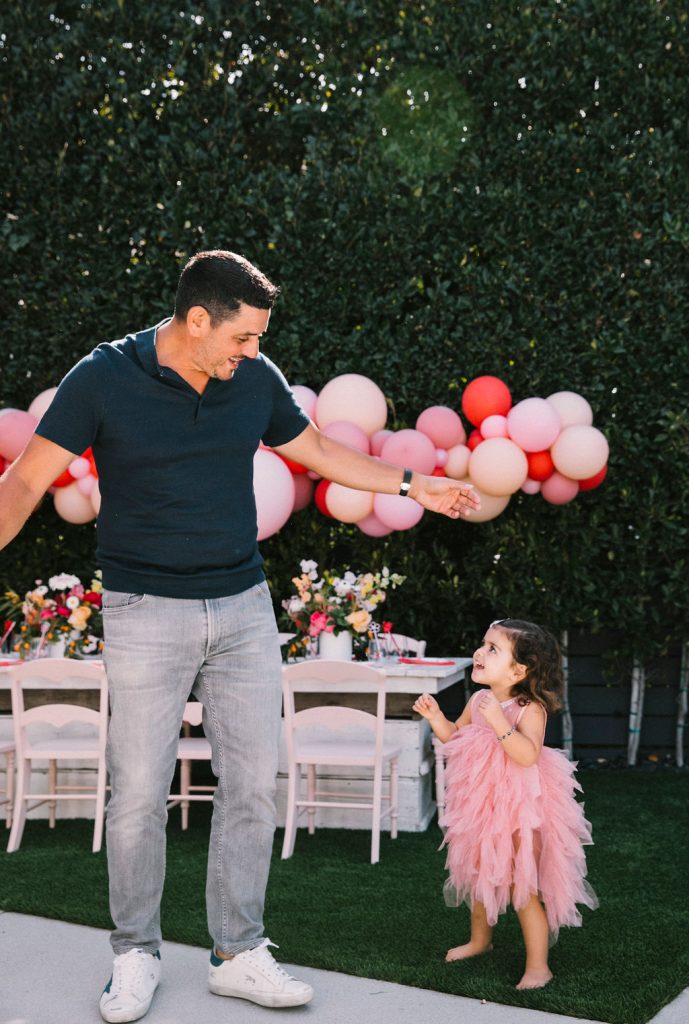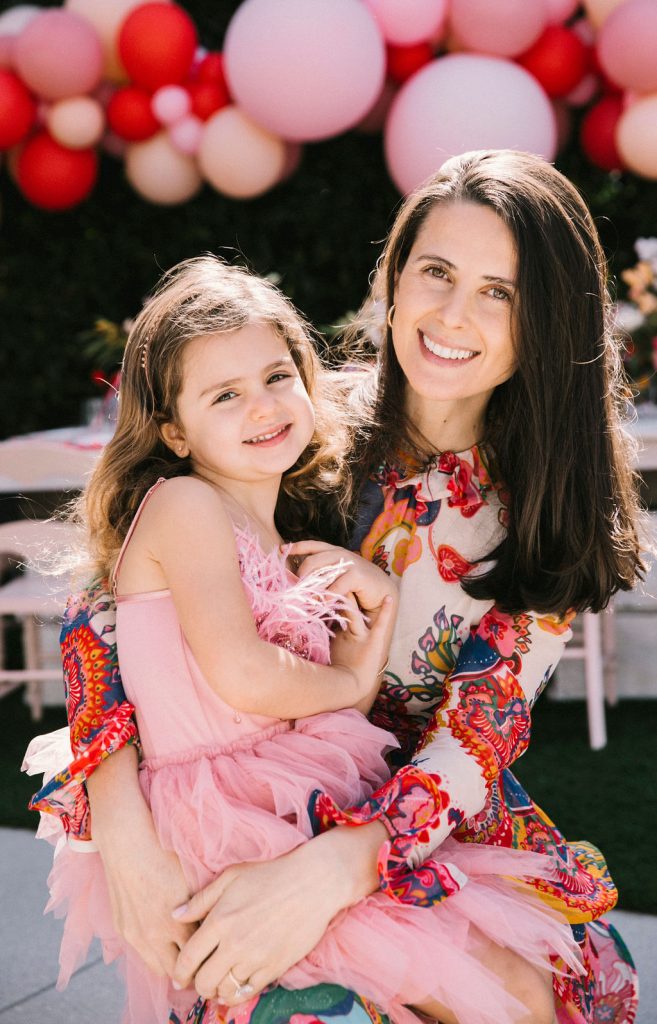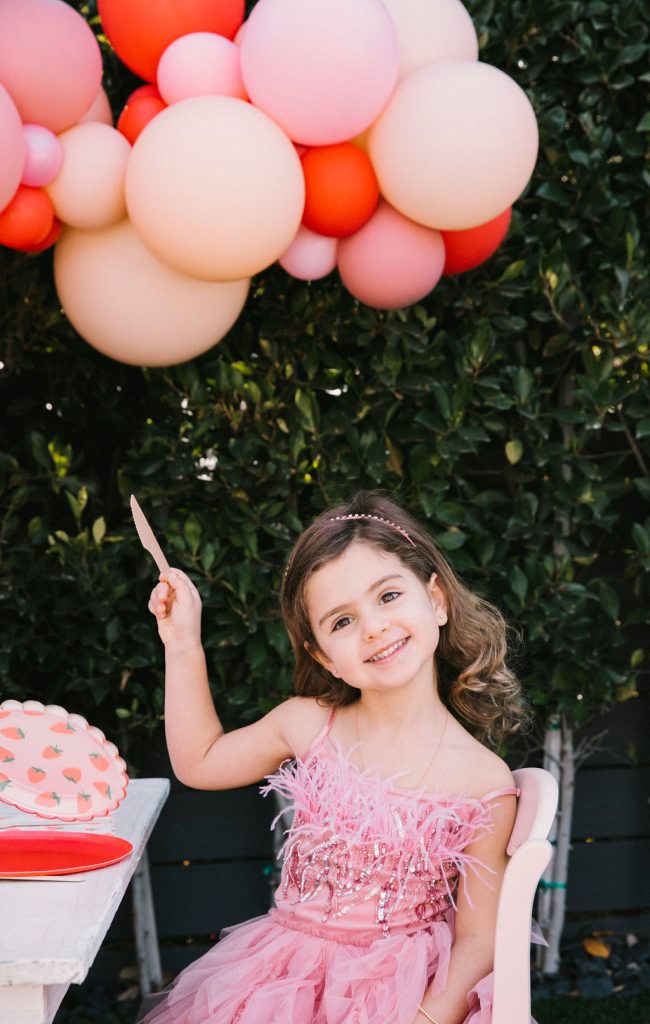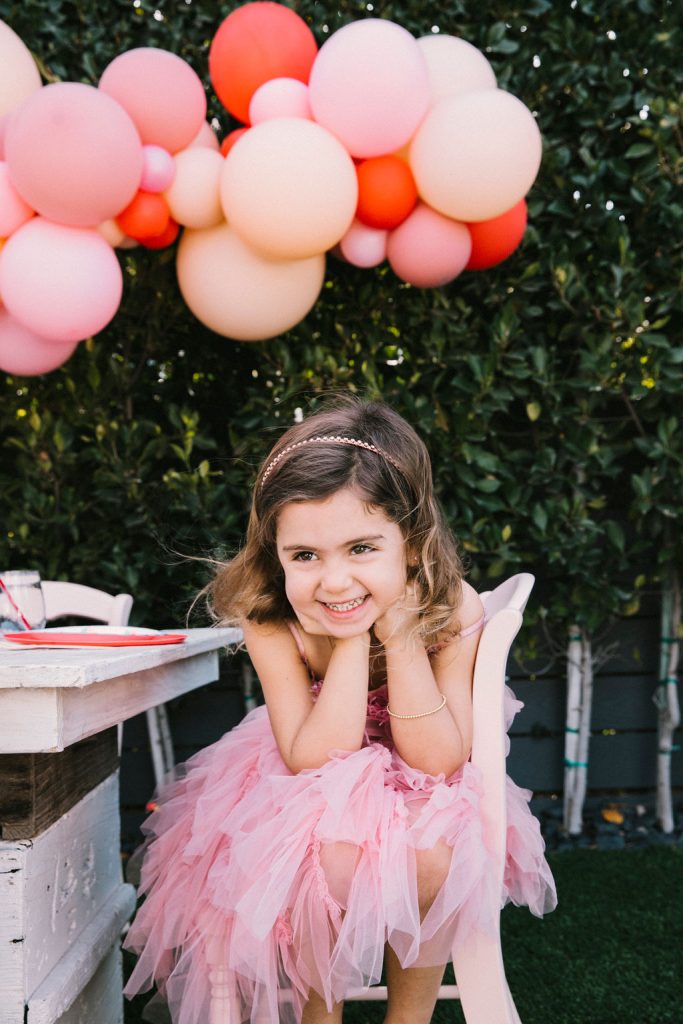 We had tons of fun things to keep the kids busy at this big bash! Let's start with our friends at Mesh Kids! Their ball pits are always a hit – something our clients can be hesitant on but when they see it they believe it because it's true!!! Look at how much fun these kids had?! And they even customize the balls to the party's colors and did the adorable sign on the ball pit!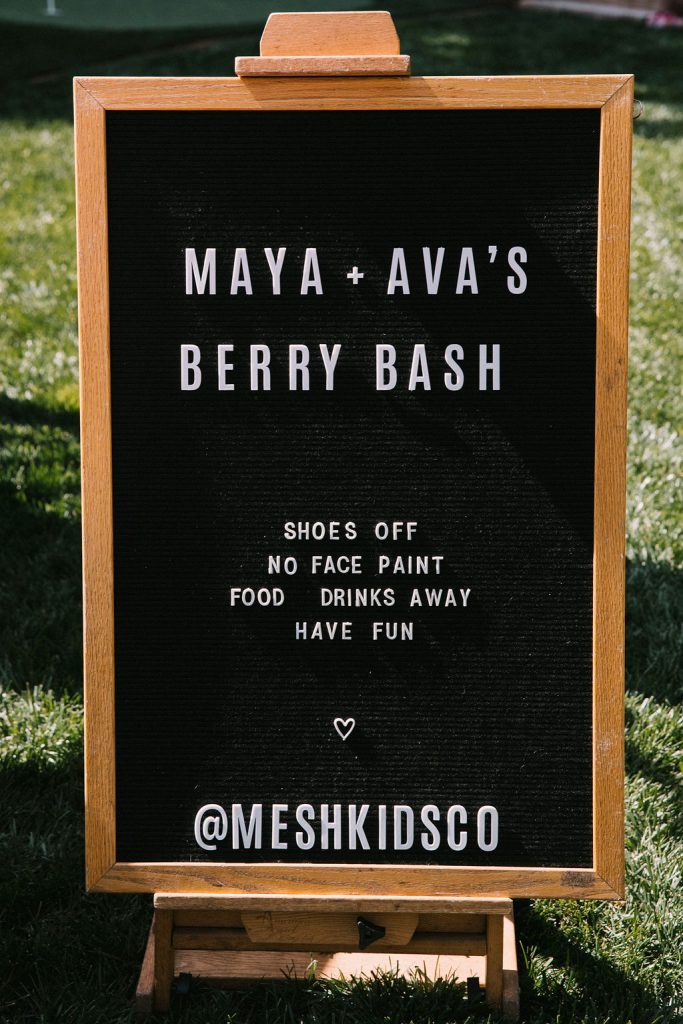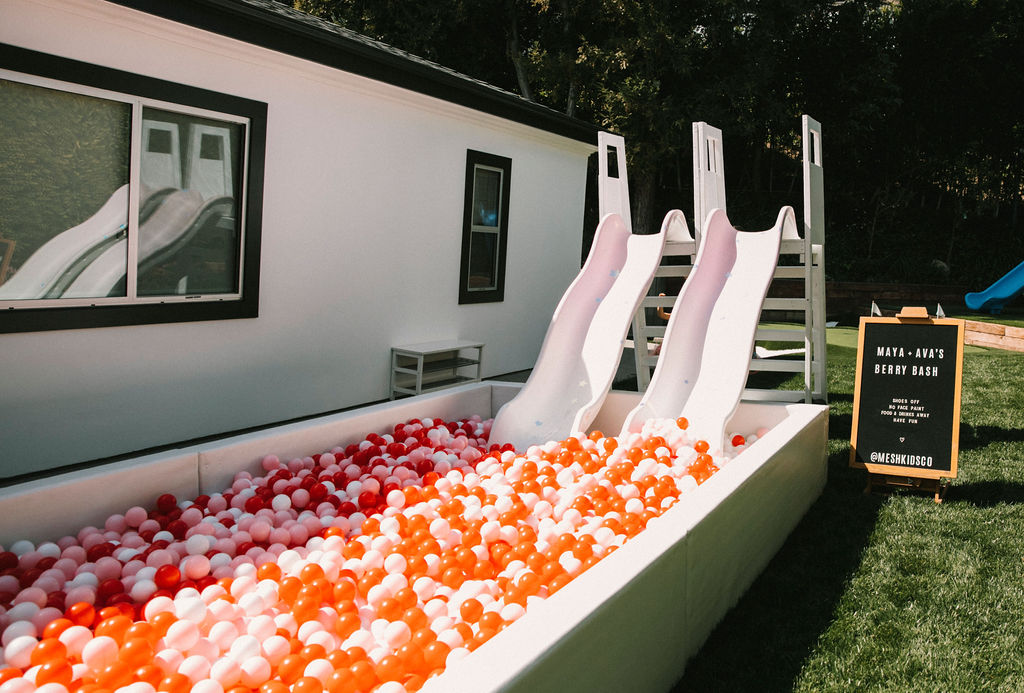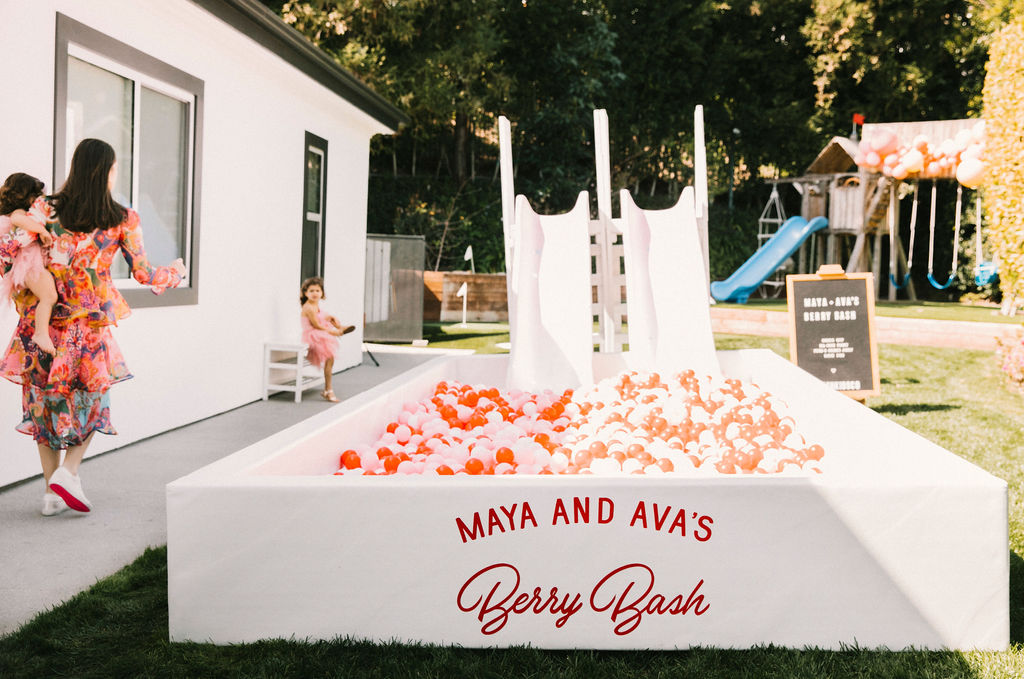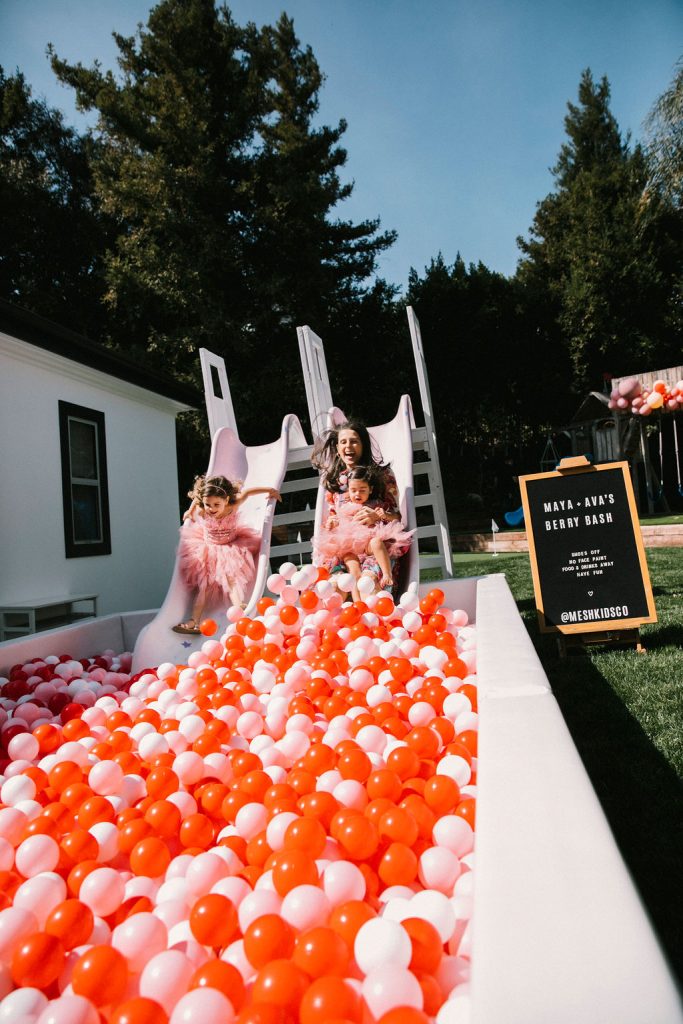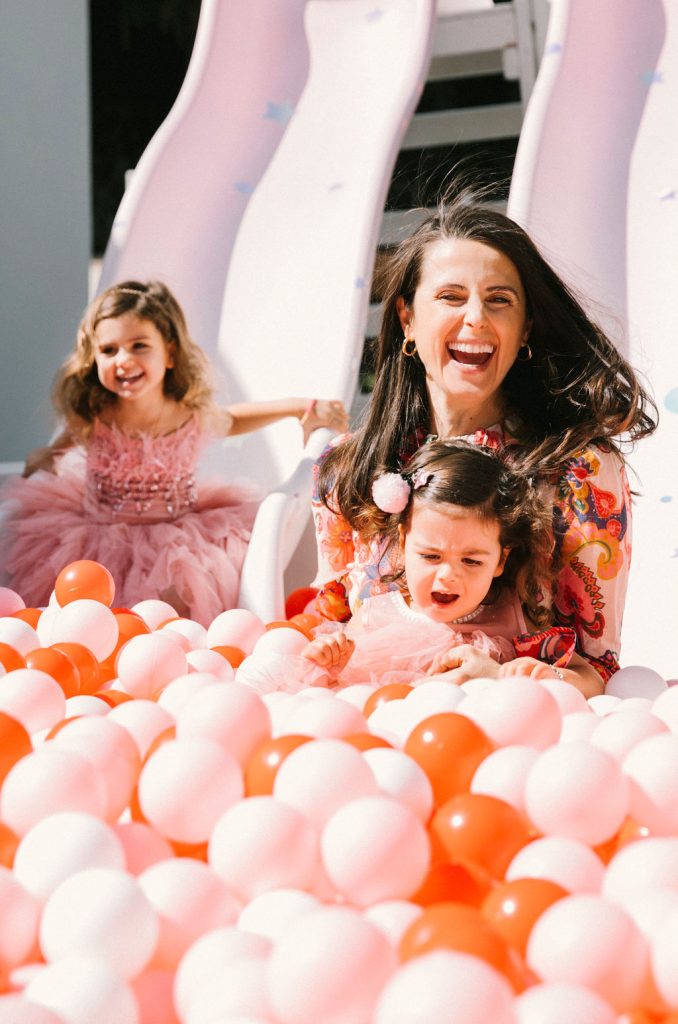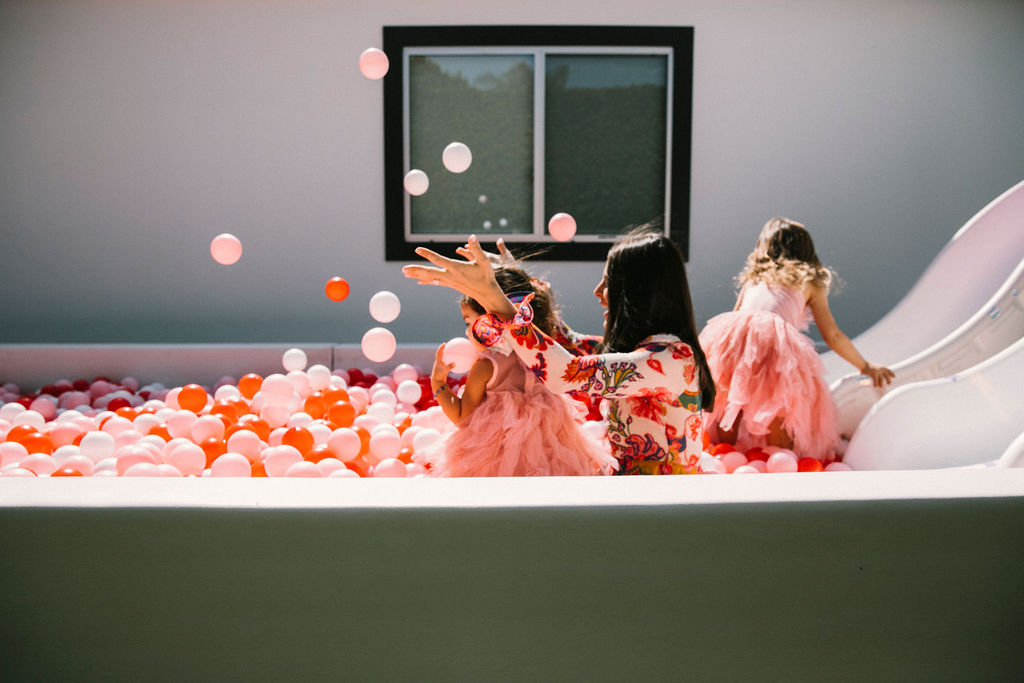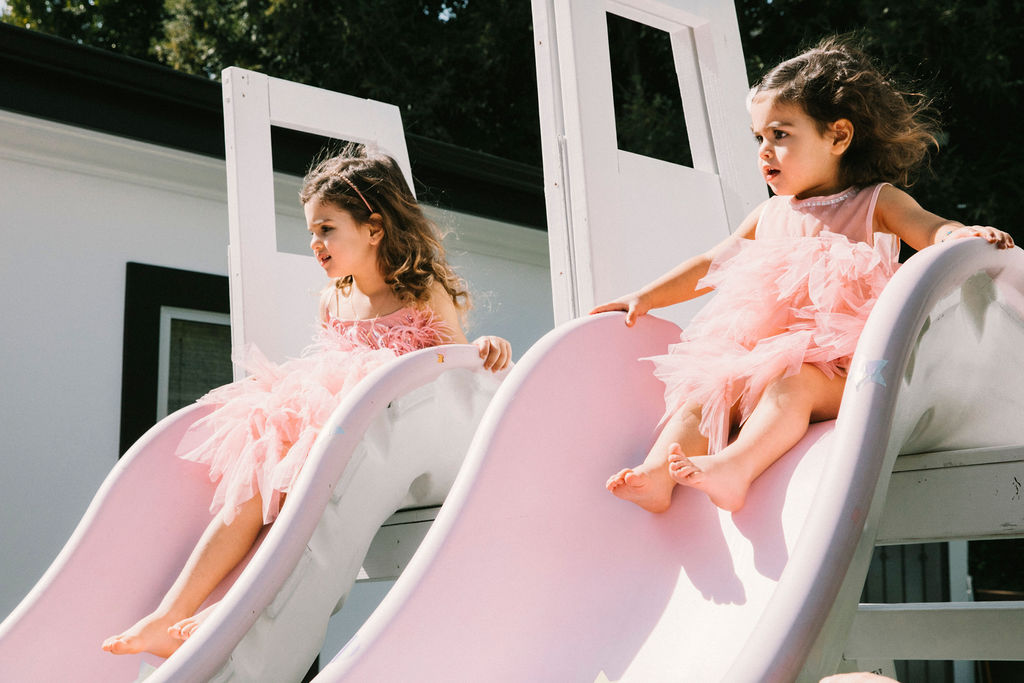 I mean, they had a BALL! Yes, the pun was intended!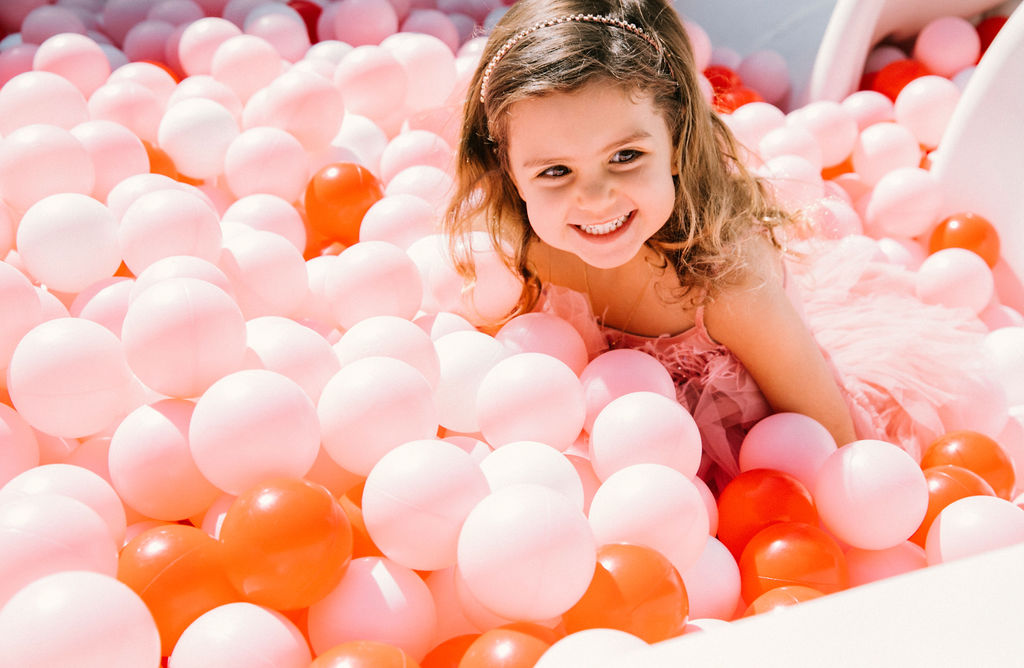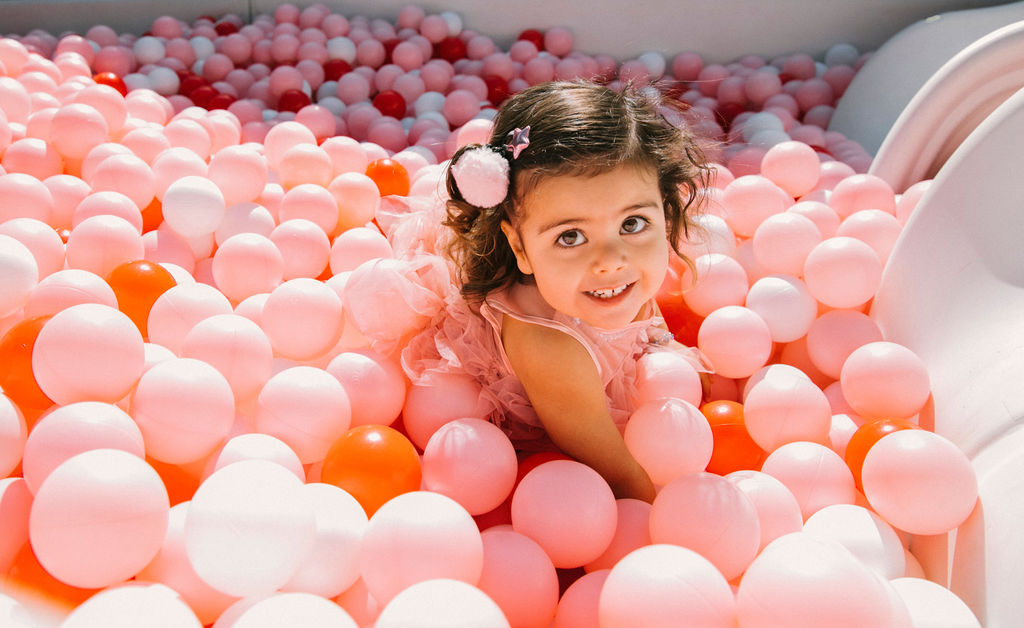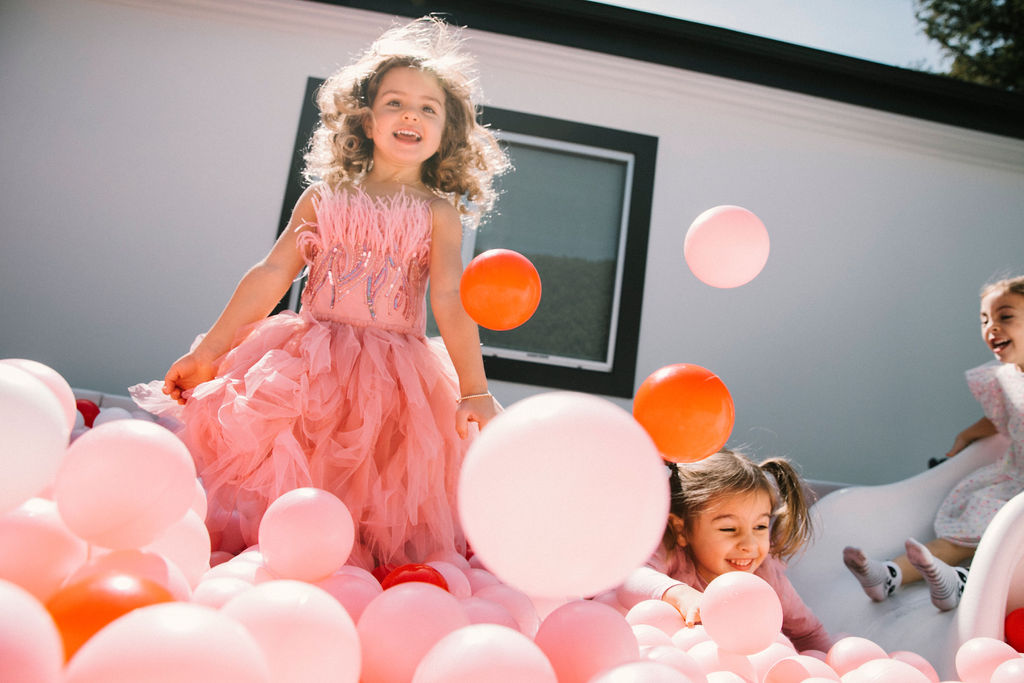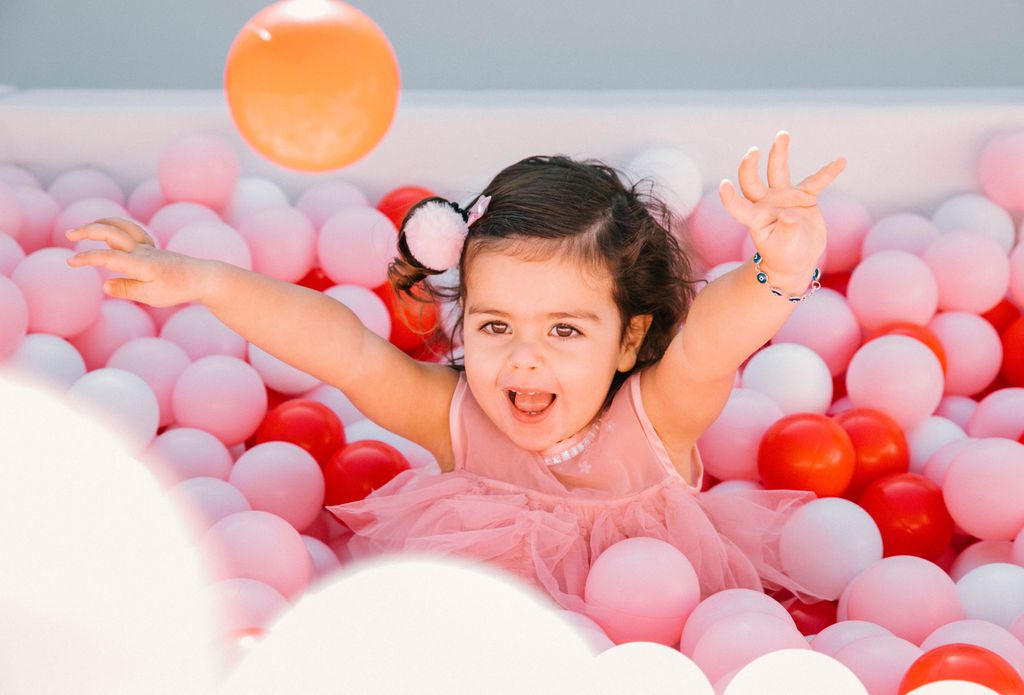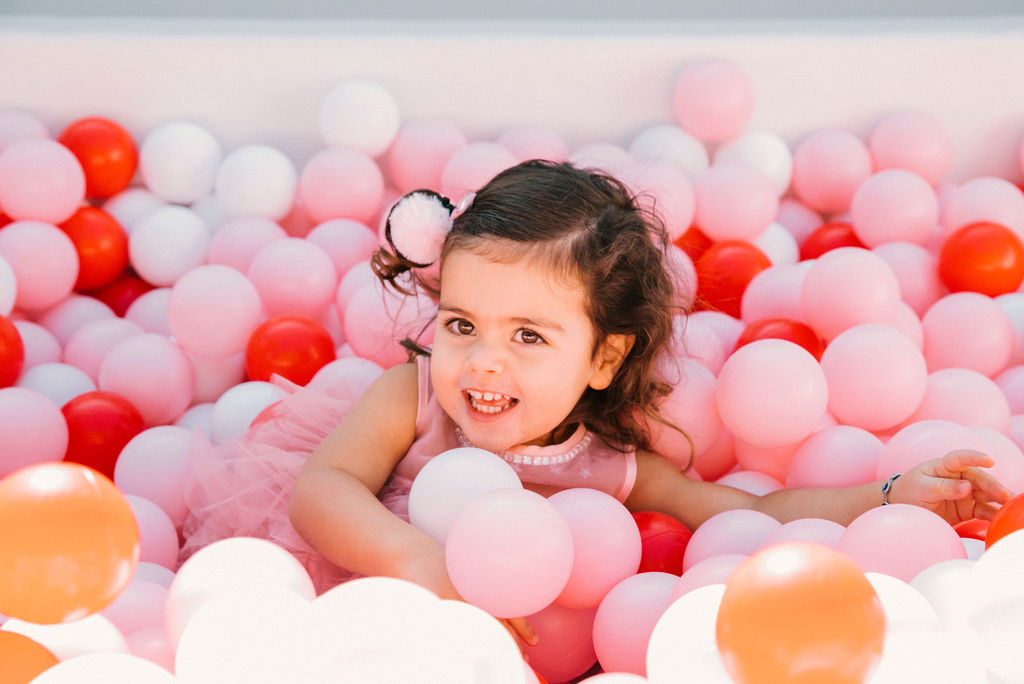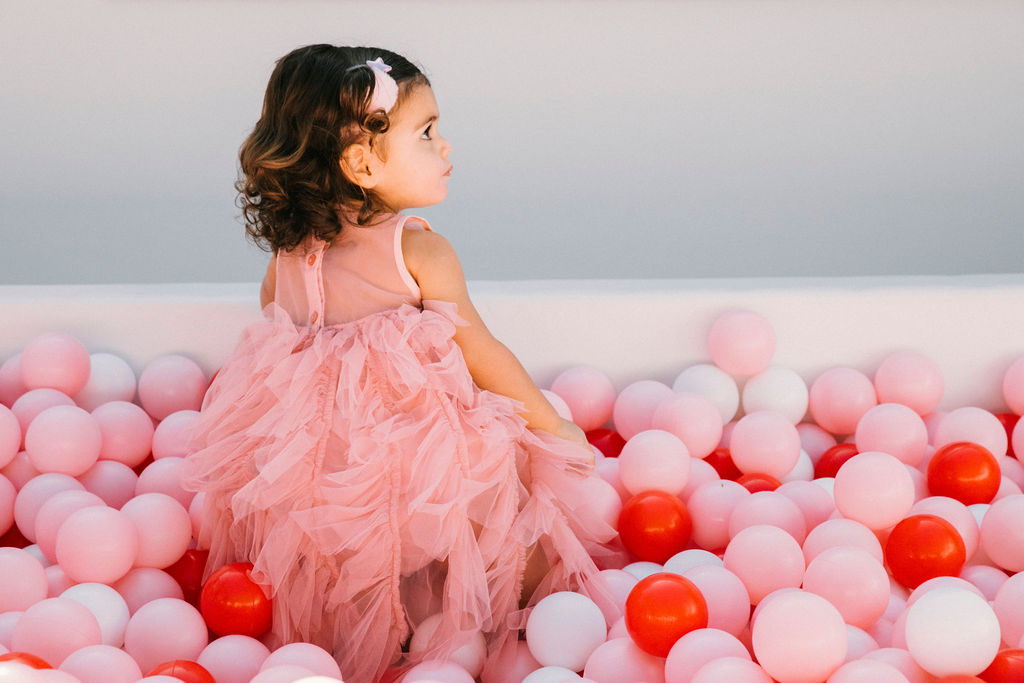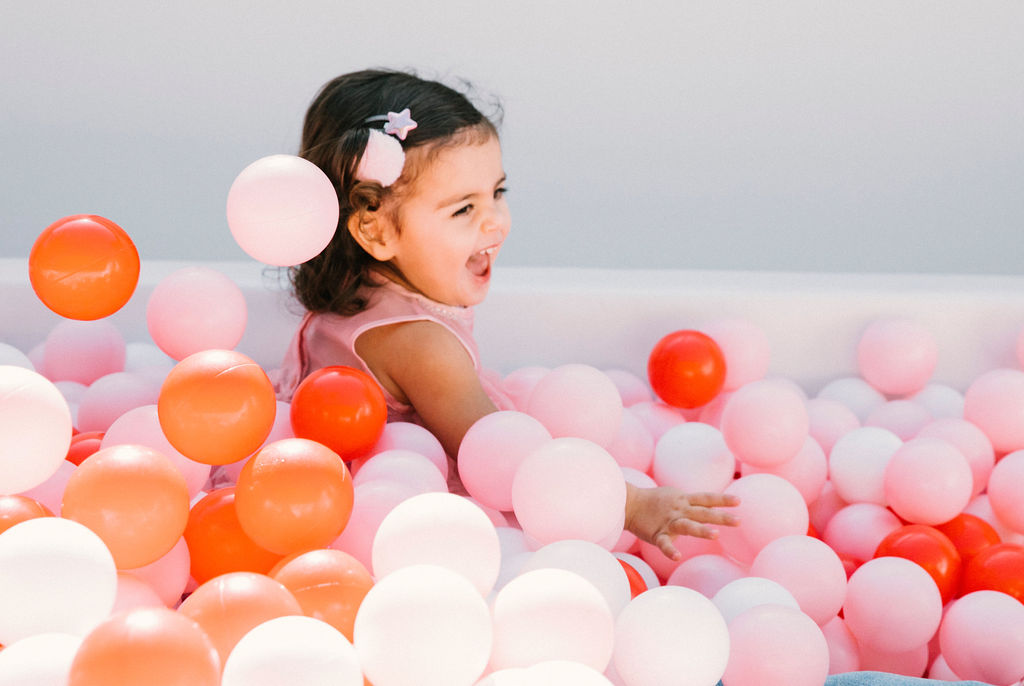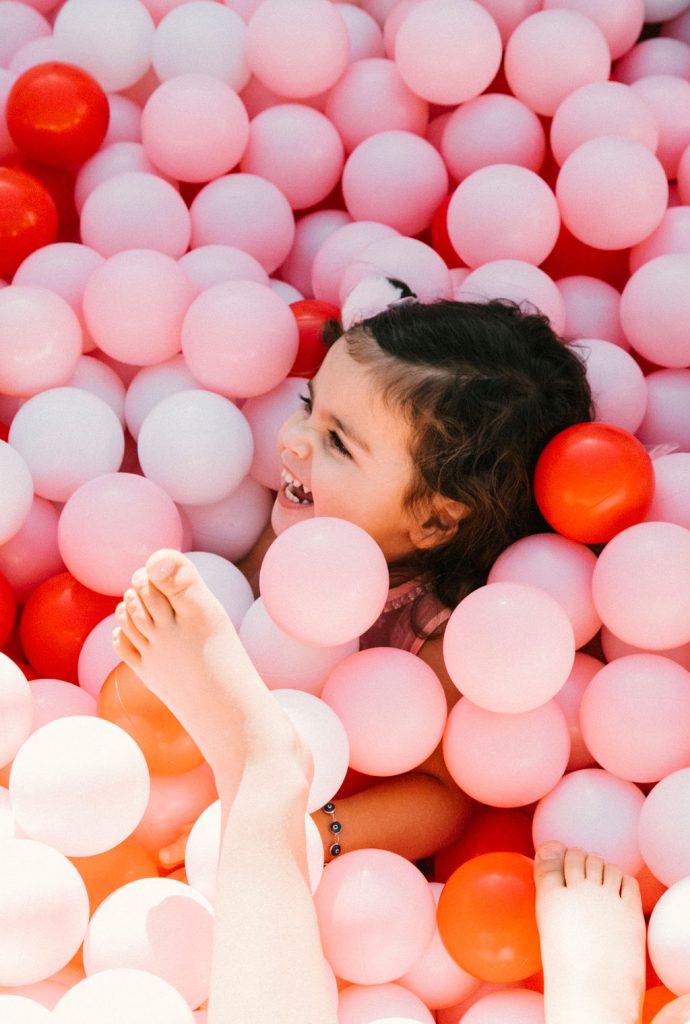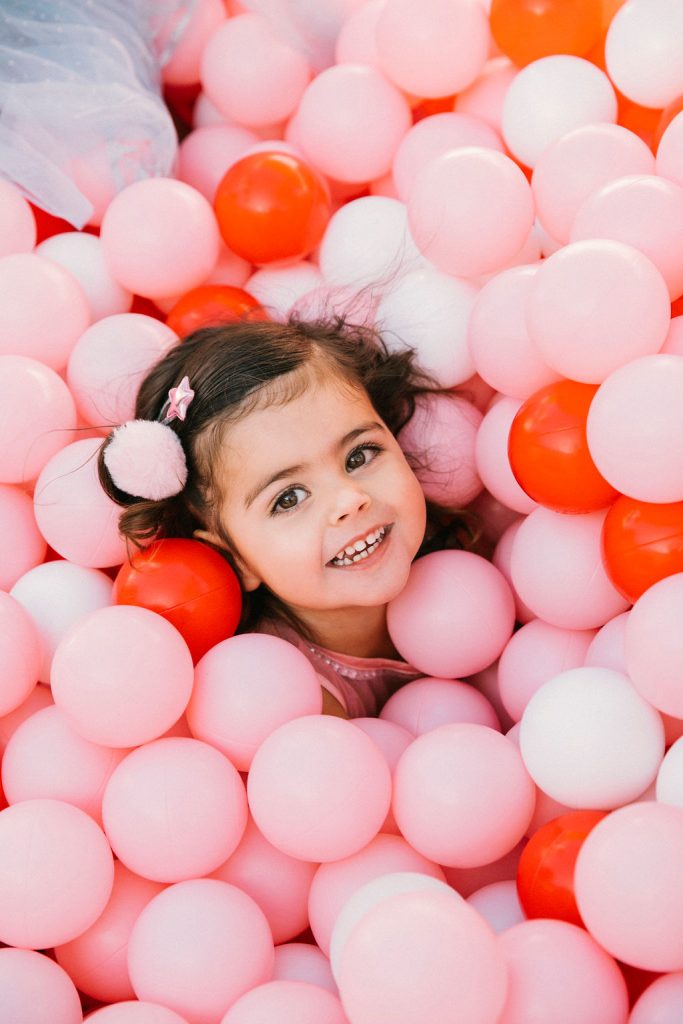 How about some art?! We had our friends at Camp Lila come and lead the guests in a strawberry painting! Such a great way to keep the kids busy and happy – plus, everyone gets to bring home their beautiful work and hang it up in their home!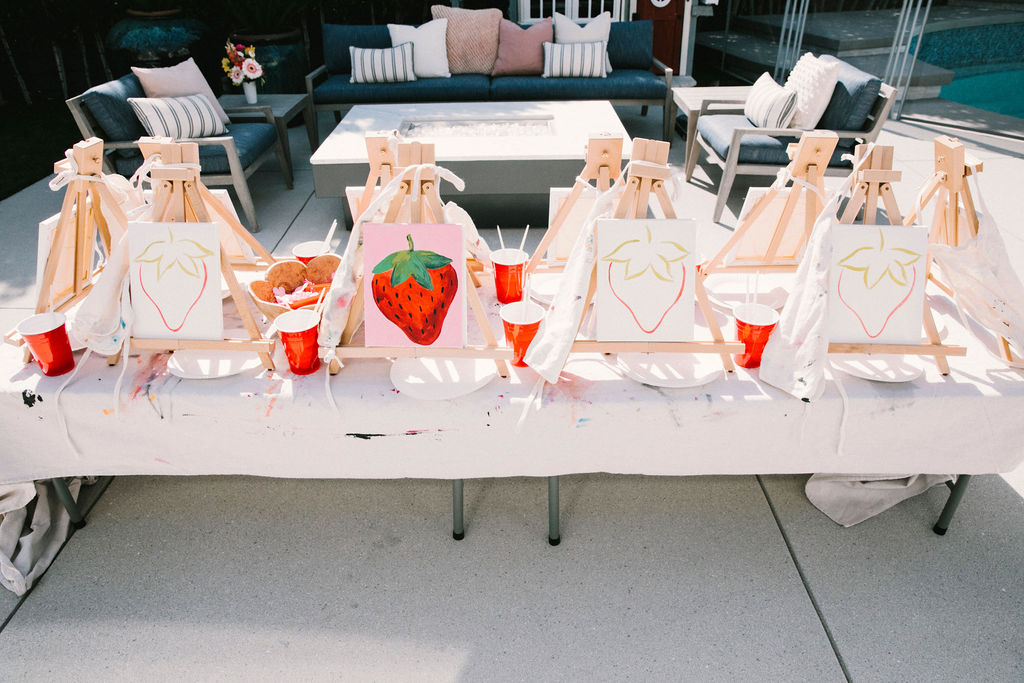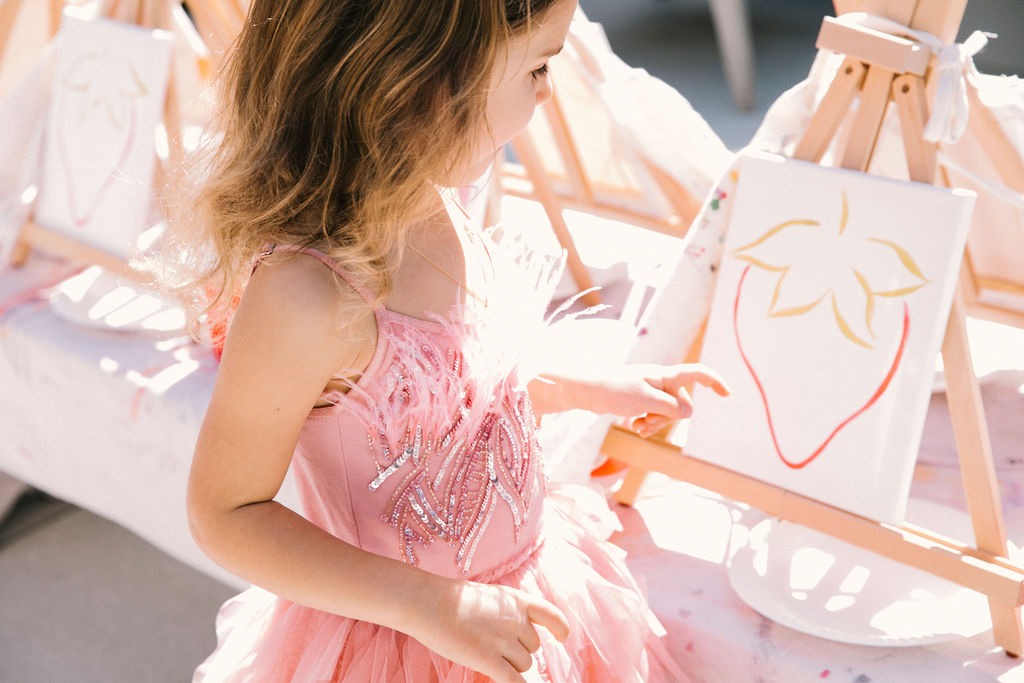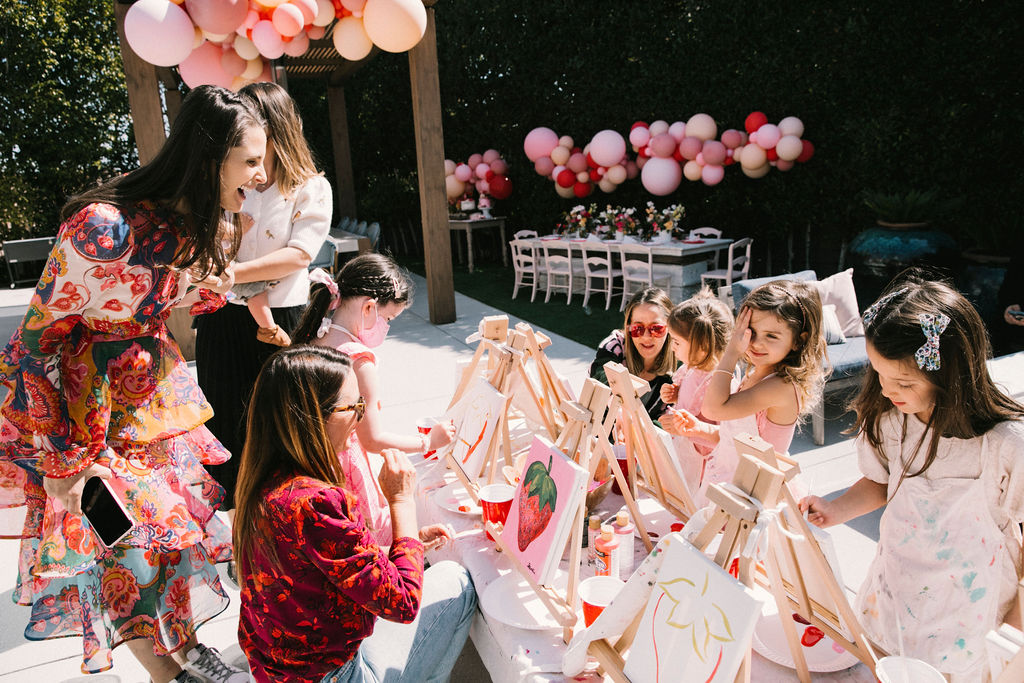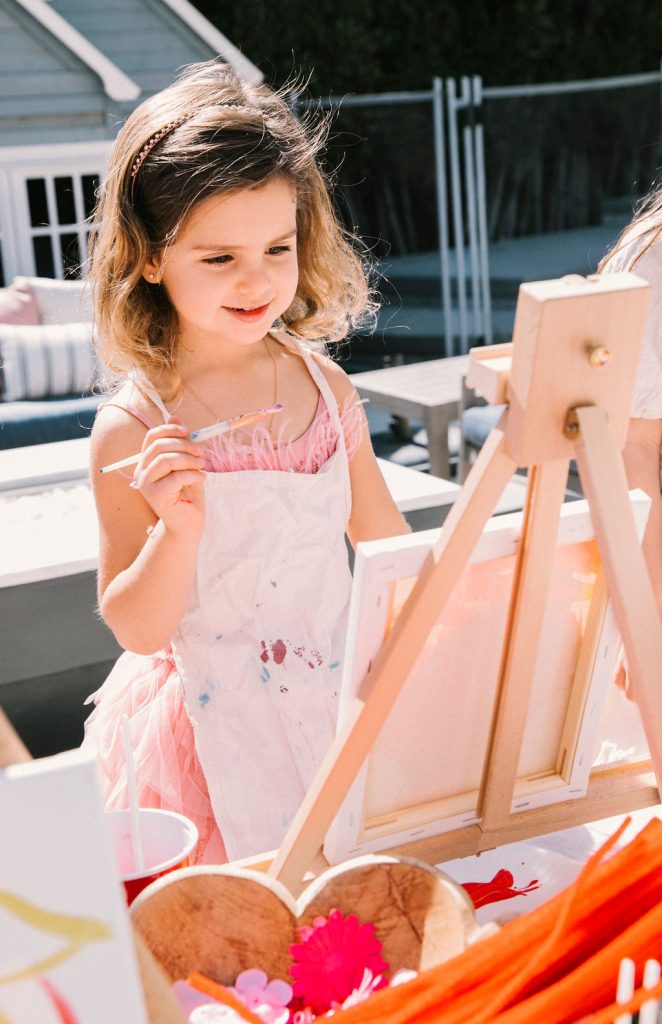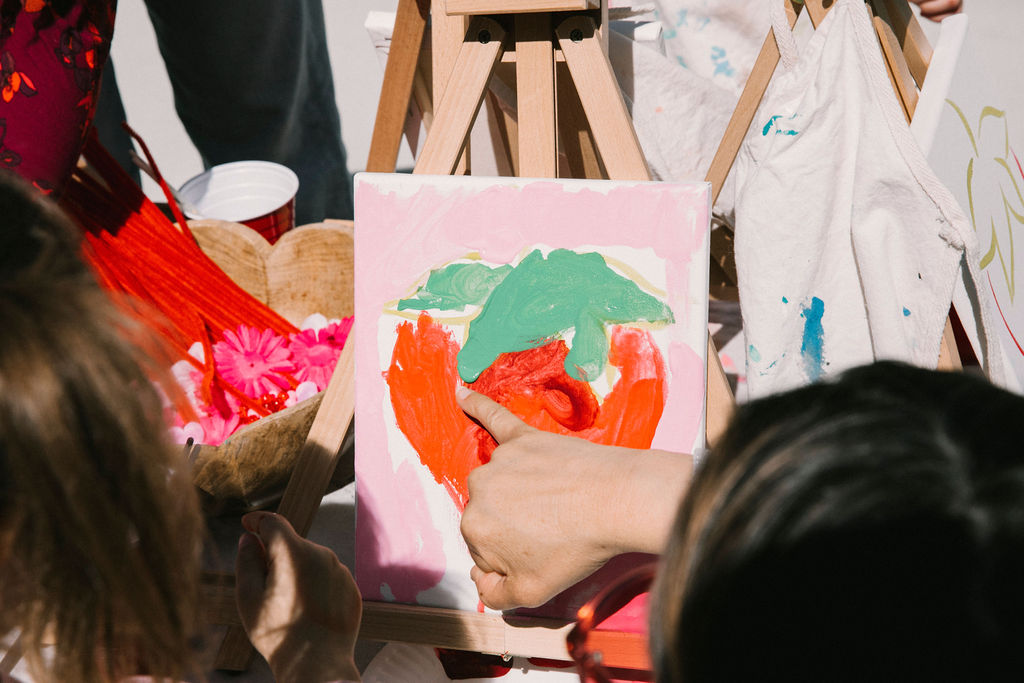 Maya was extremely focused on her work!!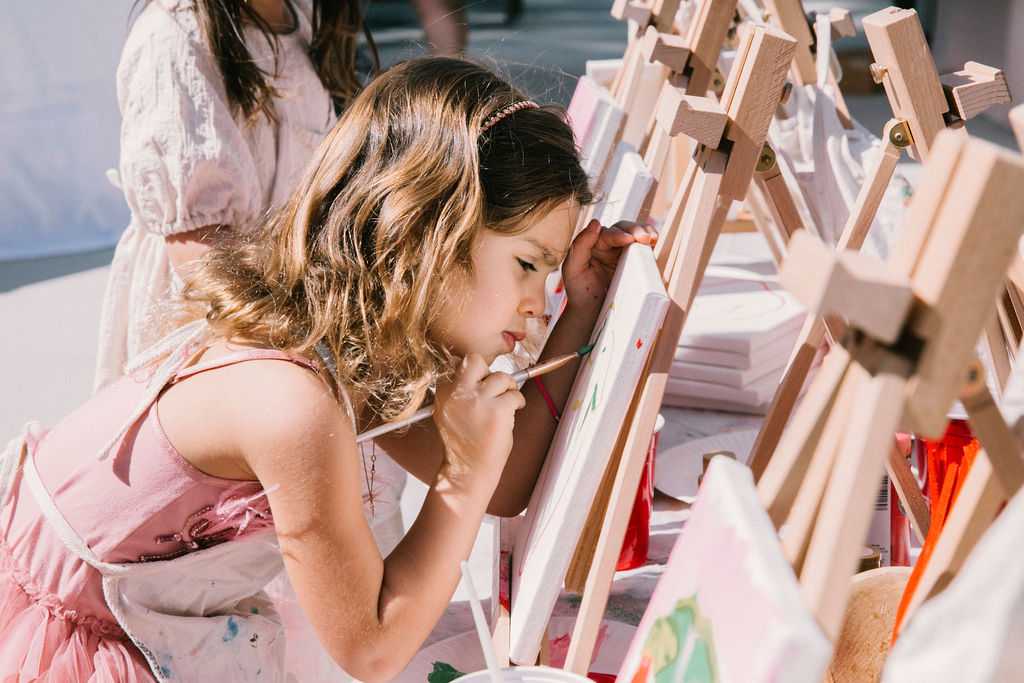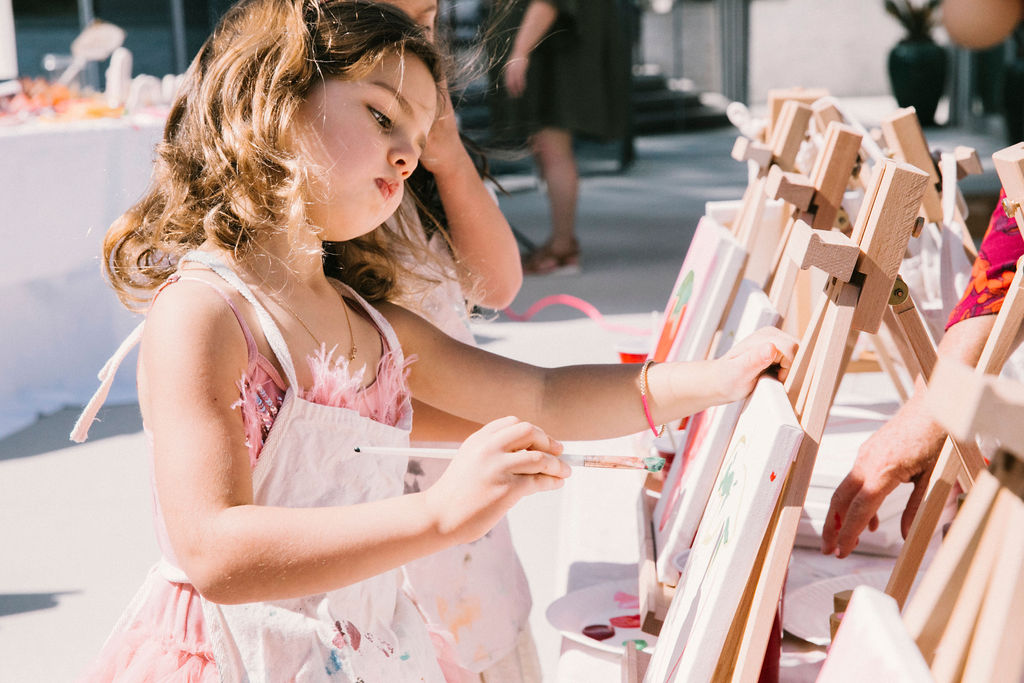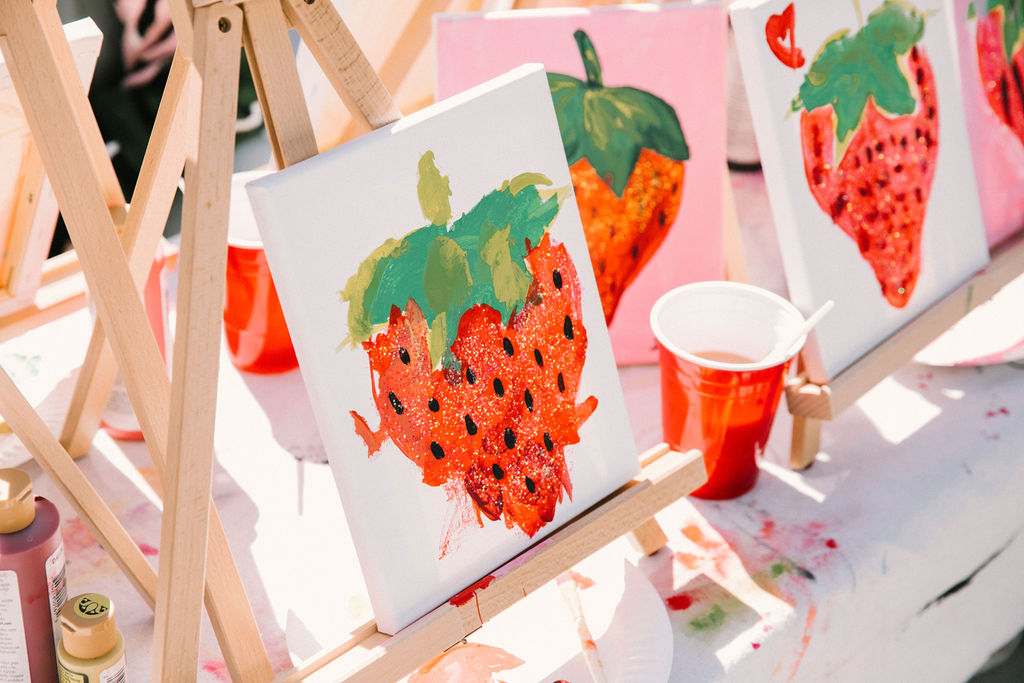 Last but not least, a photo booth!!!! Did I mention that these girls like to get silly?! Well, they took it to the next level!! It was so fun looking through the photos and seeing all of their little personalities shine! Foto Vibe is our favorite in photo booths hands down!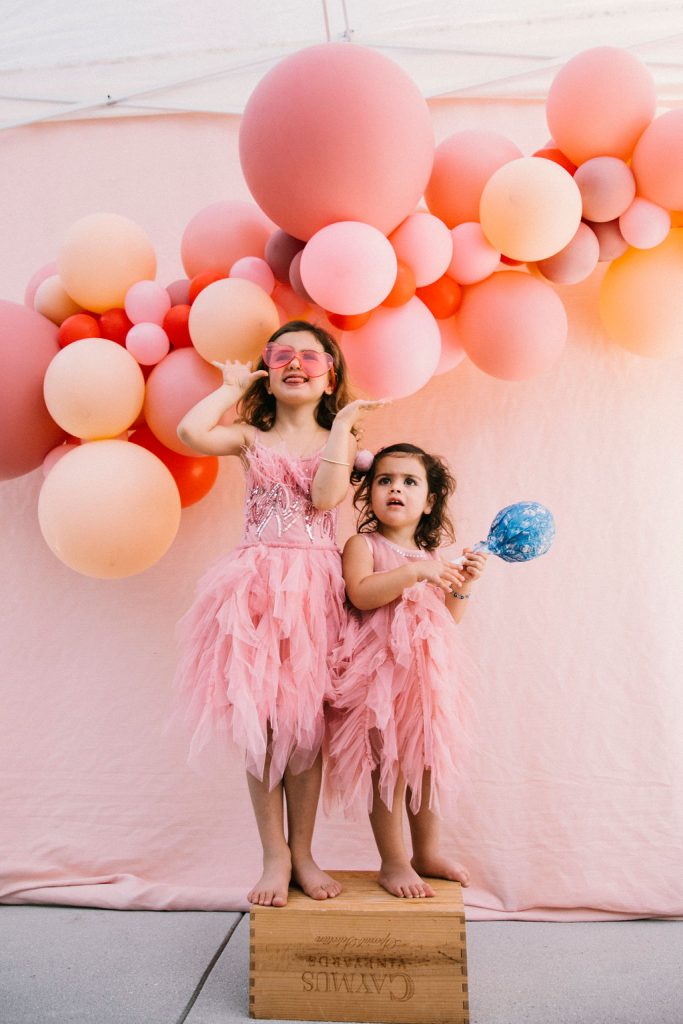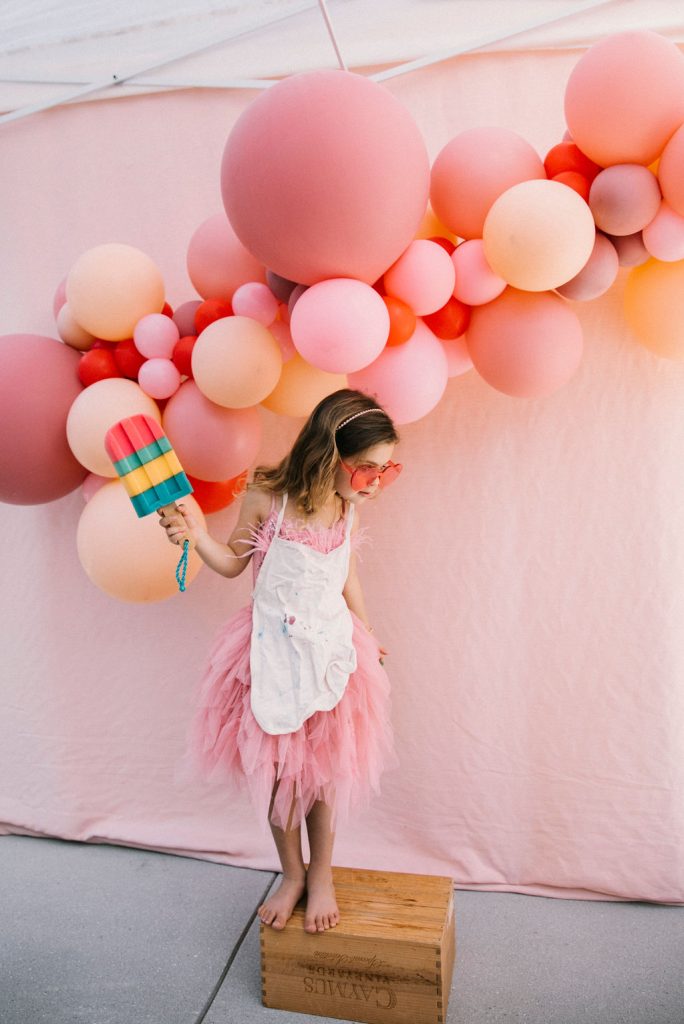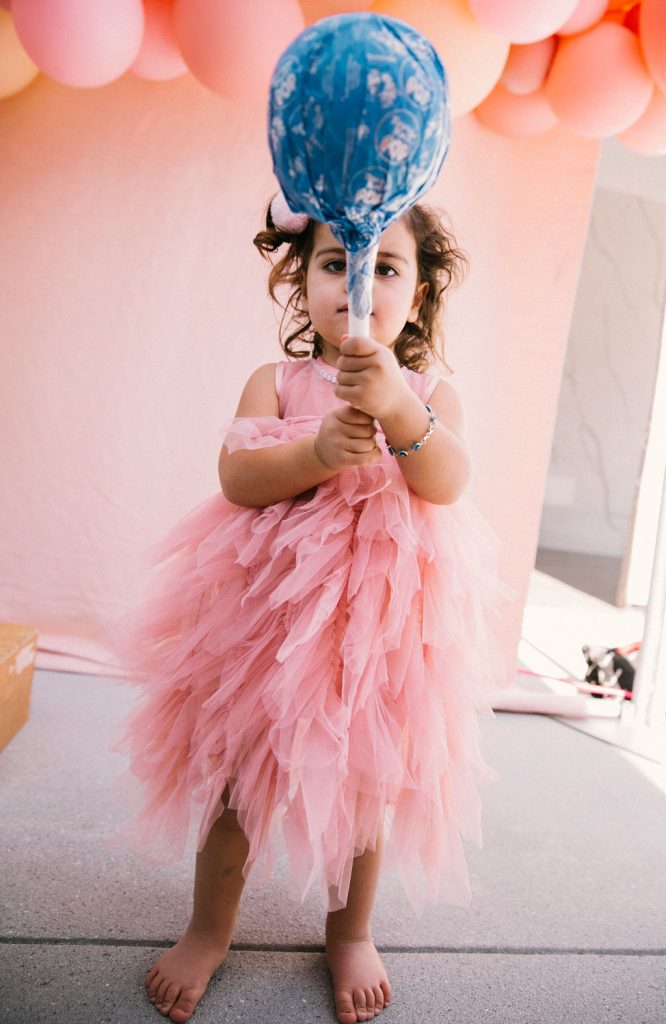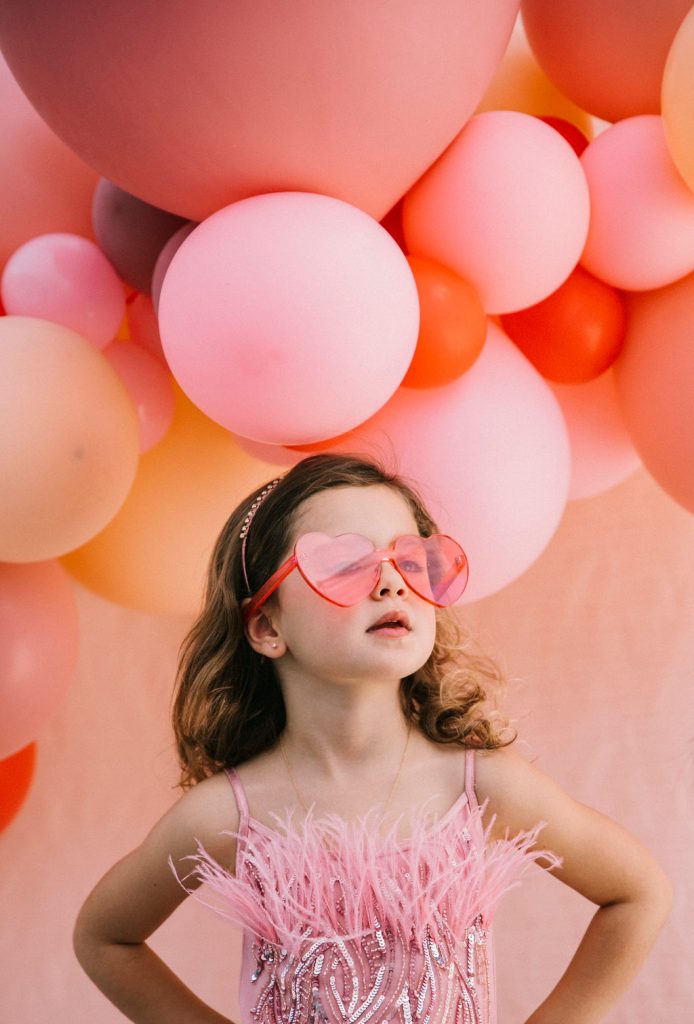 It wouldn't be a birthday party without some birthday cake!! And then some… This dessert table was bursting with goodness from cake to cookies to pies, and even donuts!! All adorable and all delicious!!!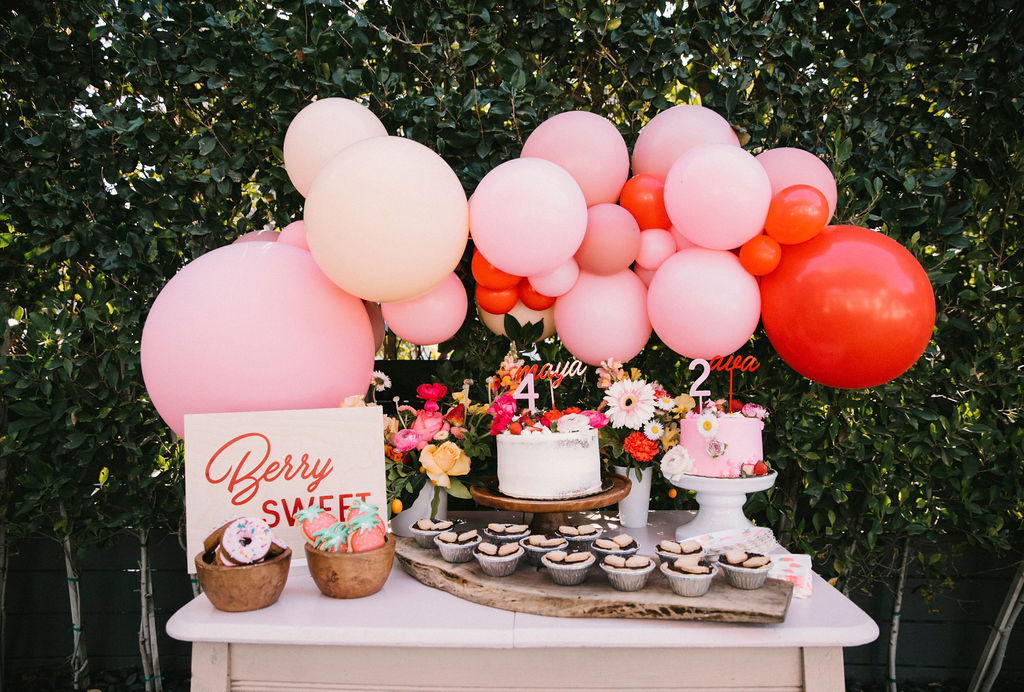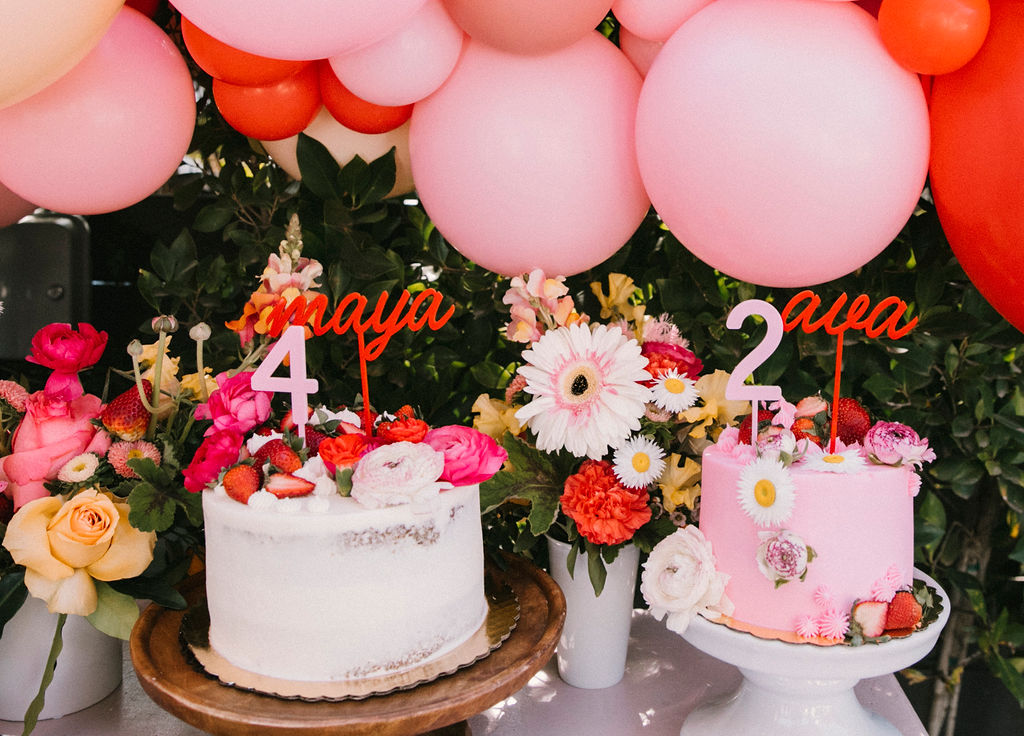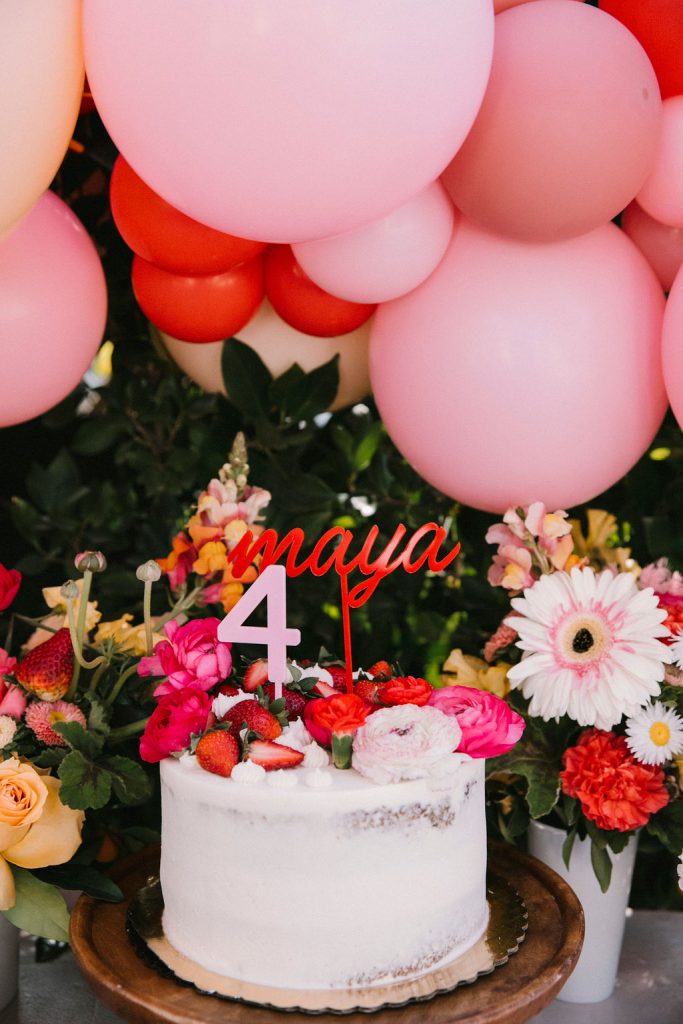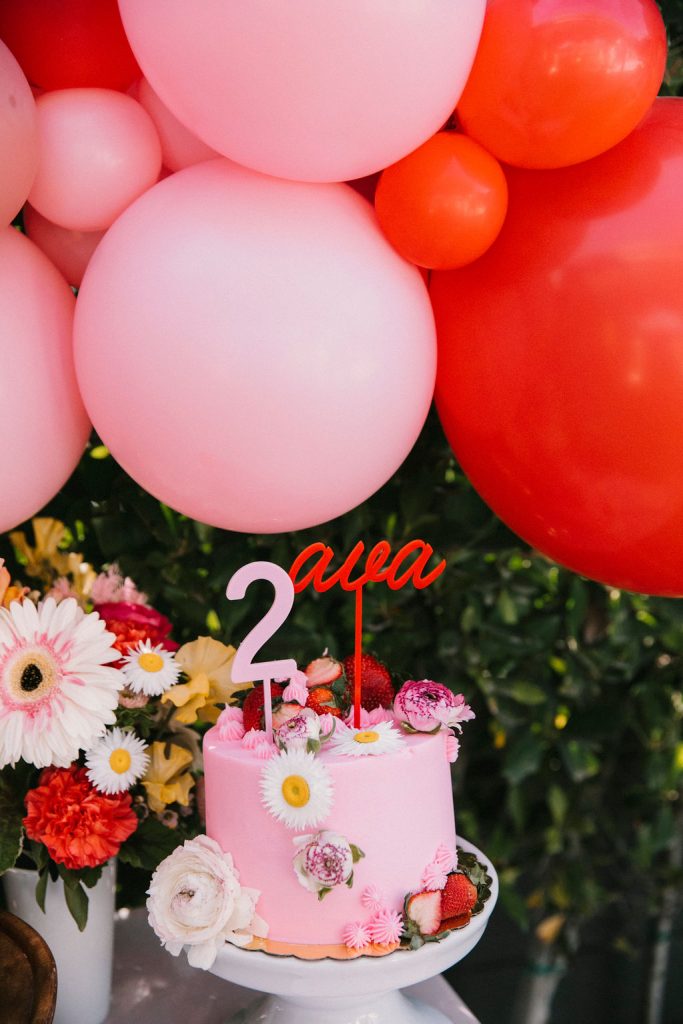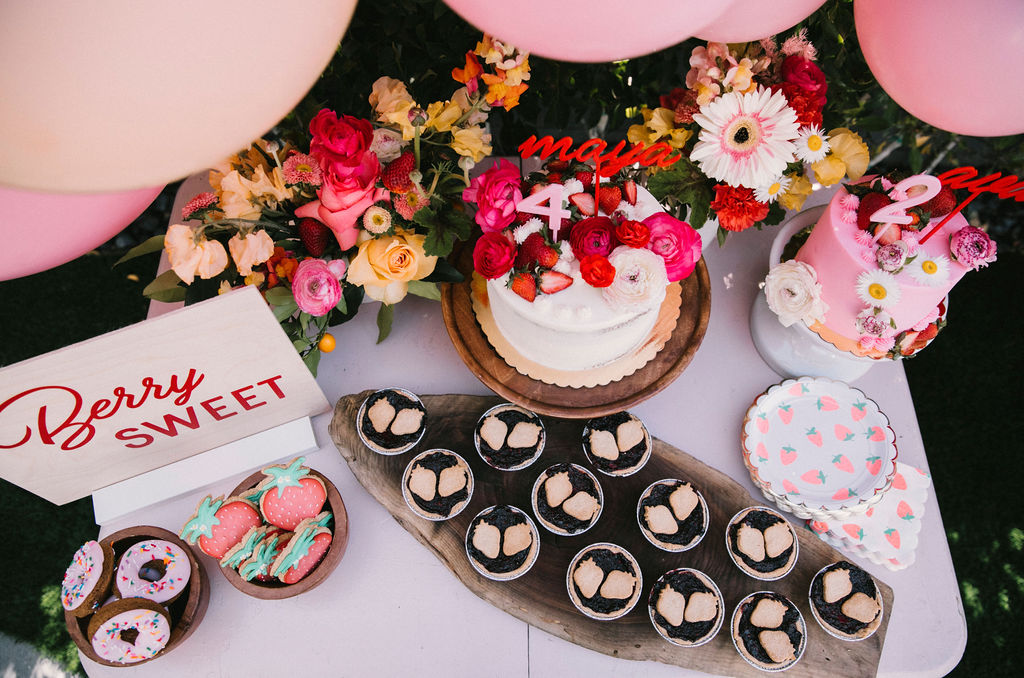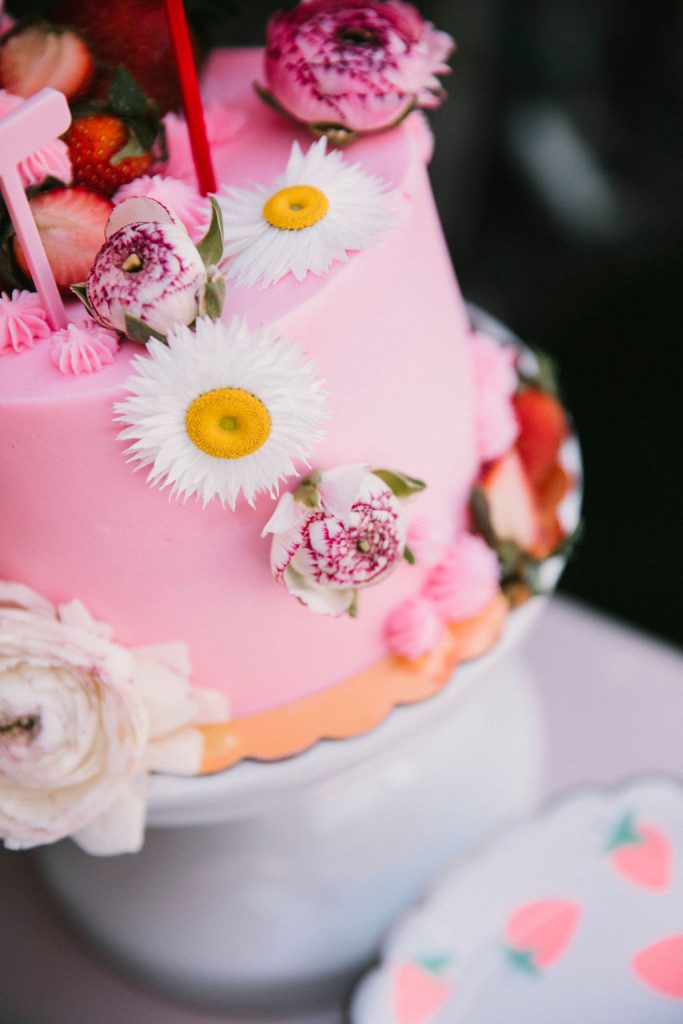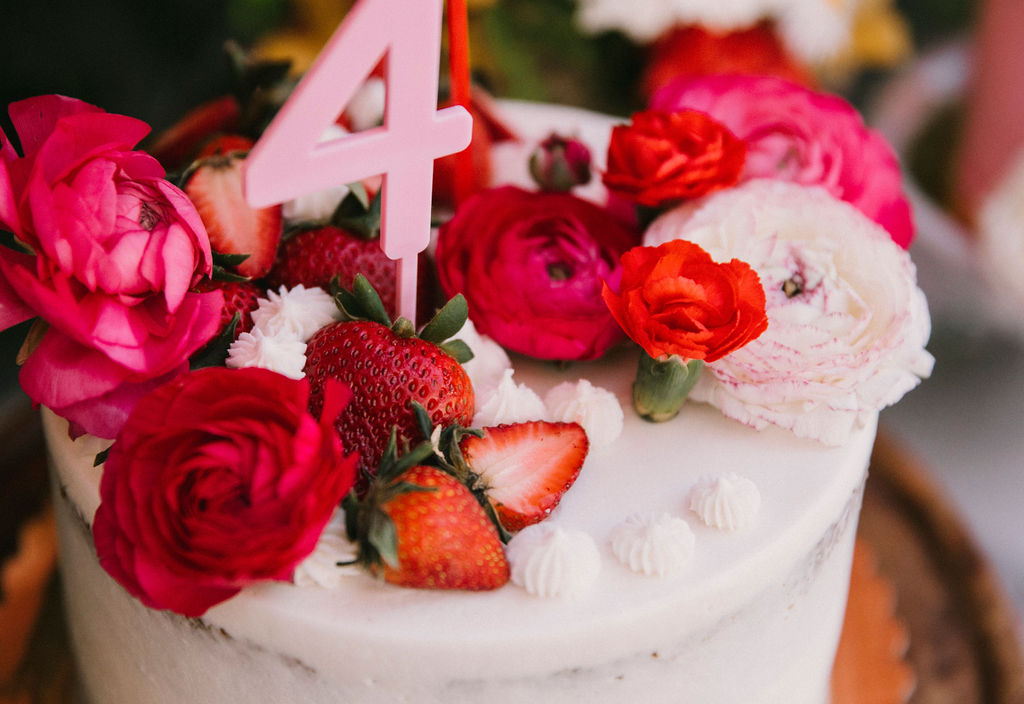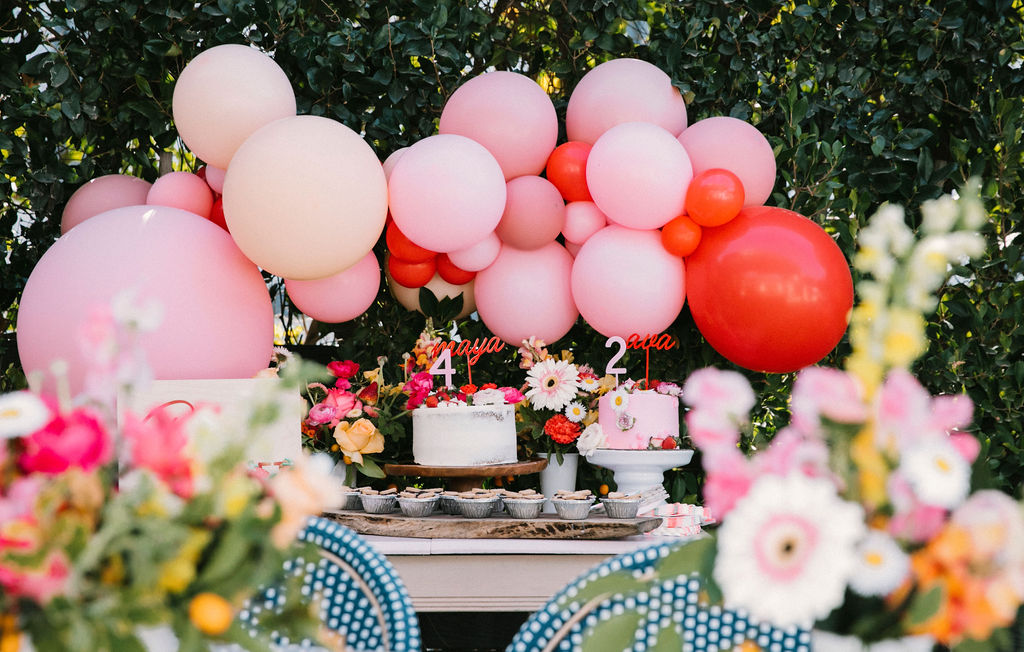 For a favor we did fresh strawberries! The perfect way to send guests home – with a sweet treat to remind them of the party!!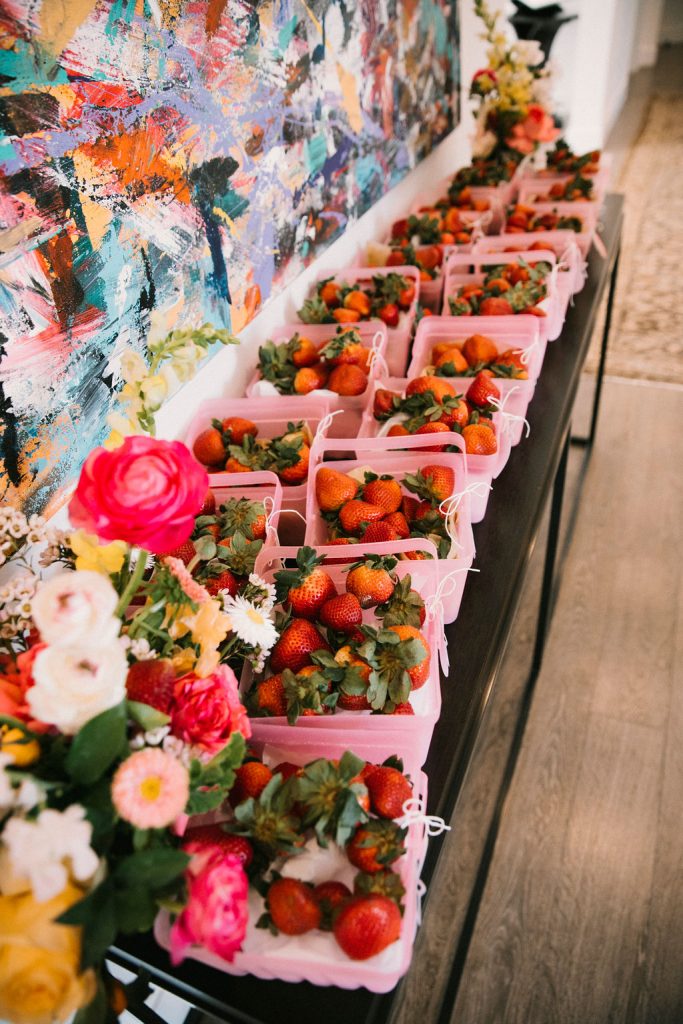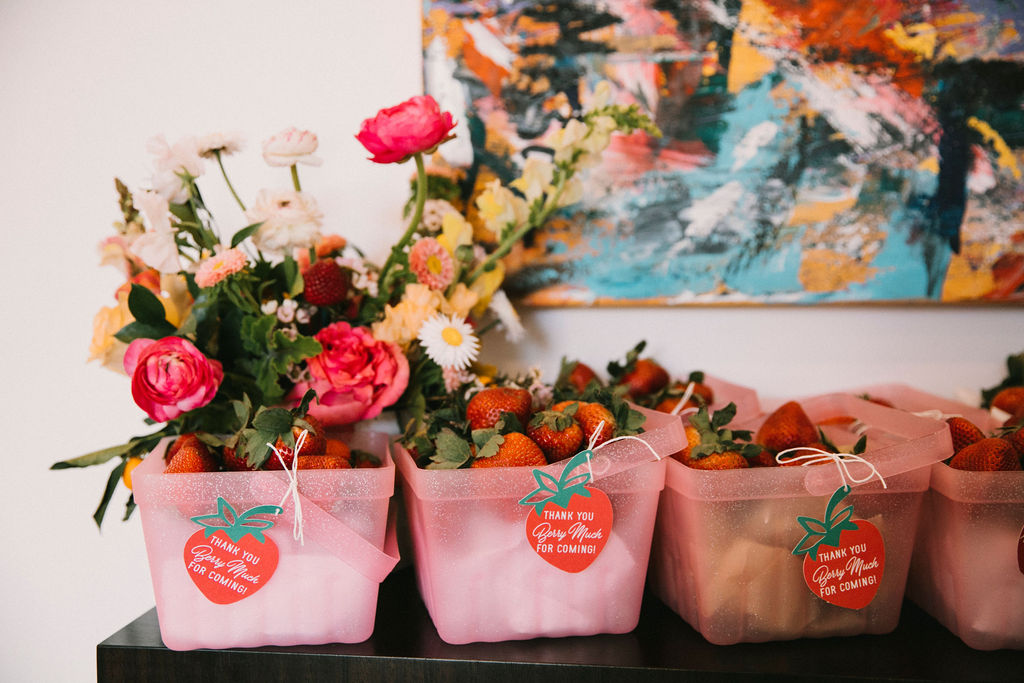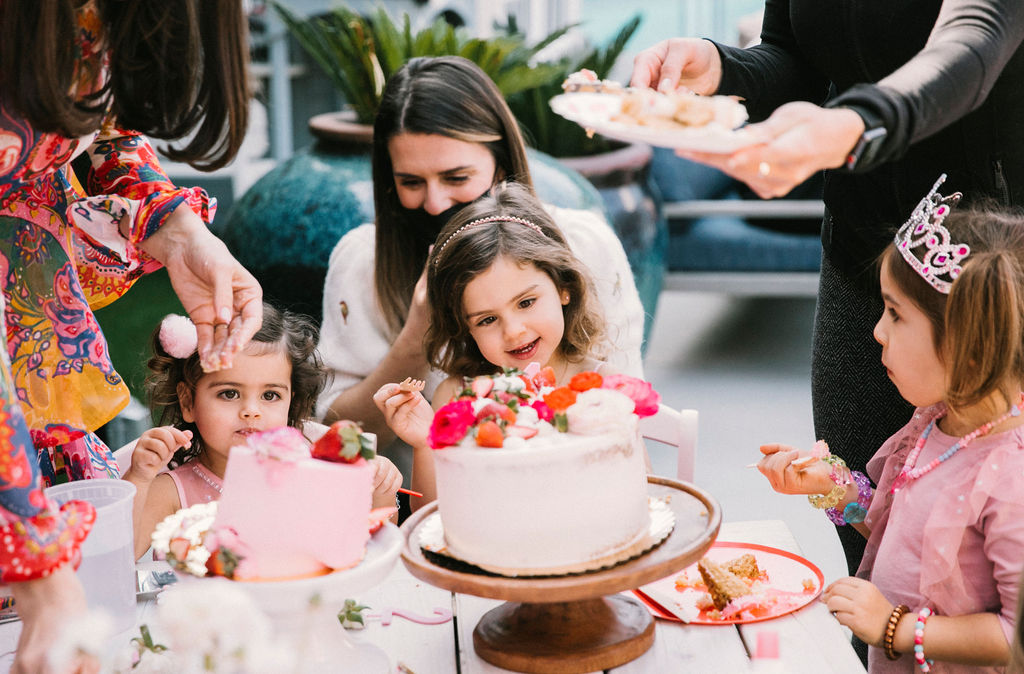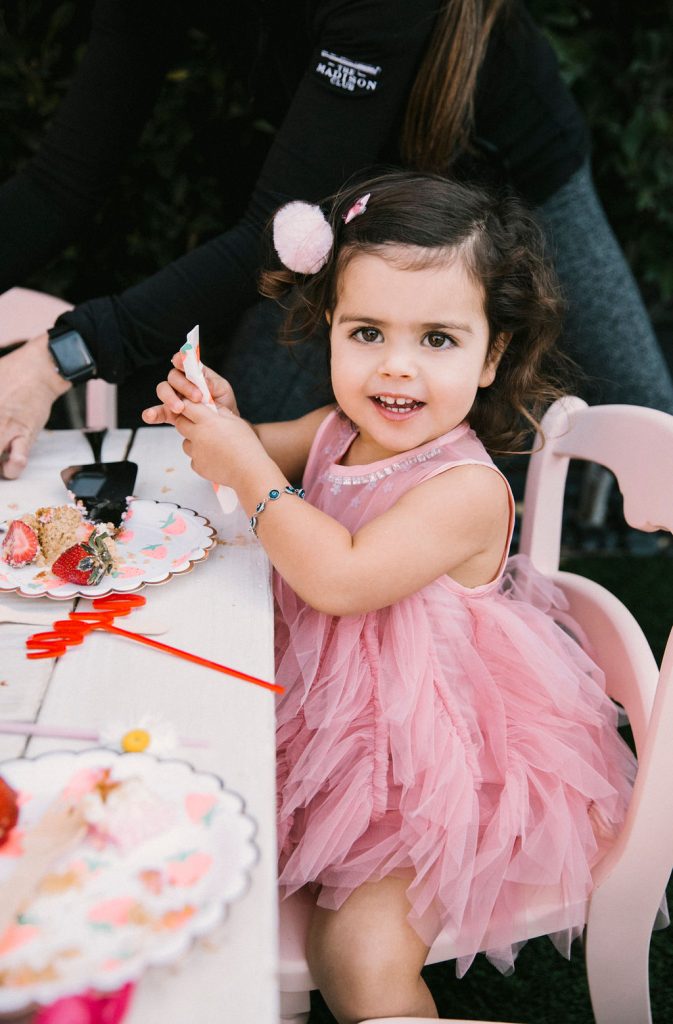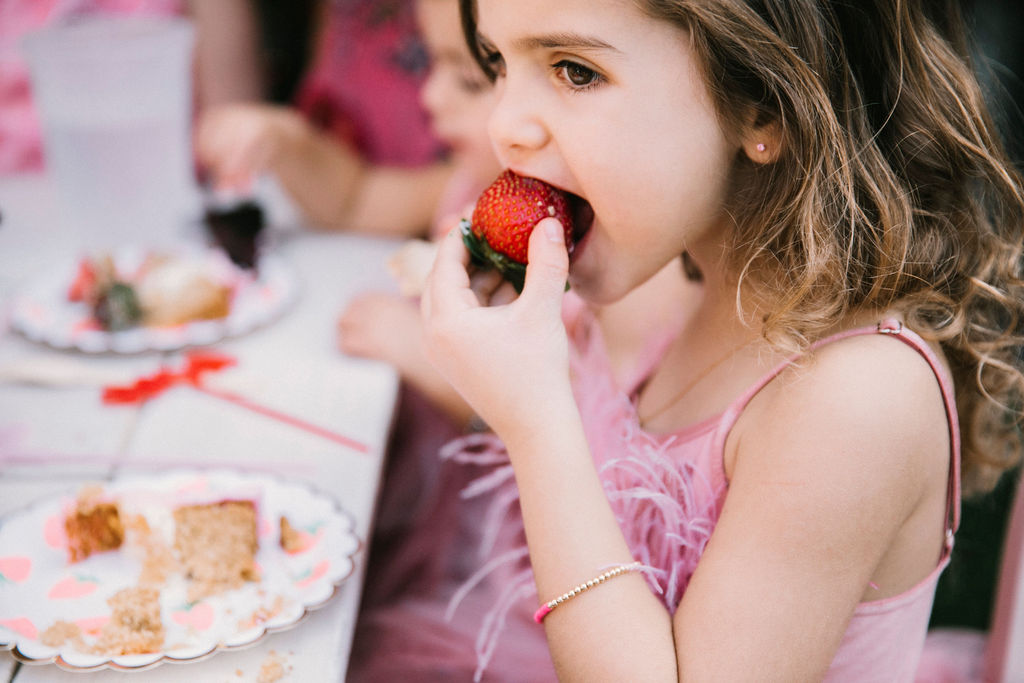 I'd say these girls had some fun!!!! It was a special day and we are so happy we got to be a part of it!!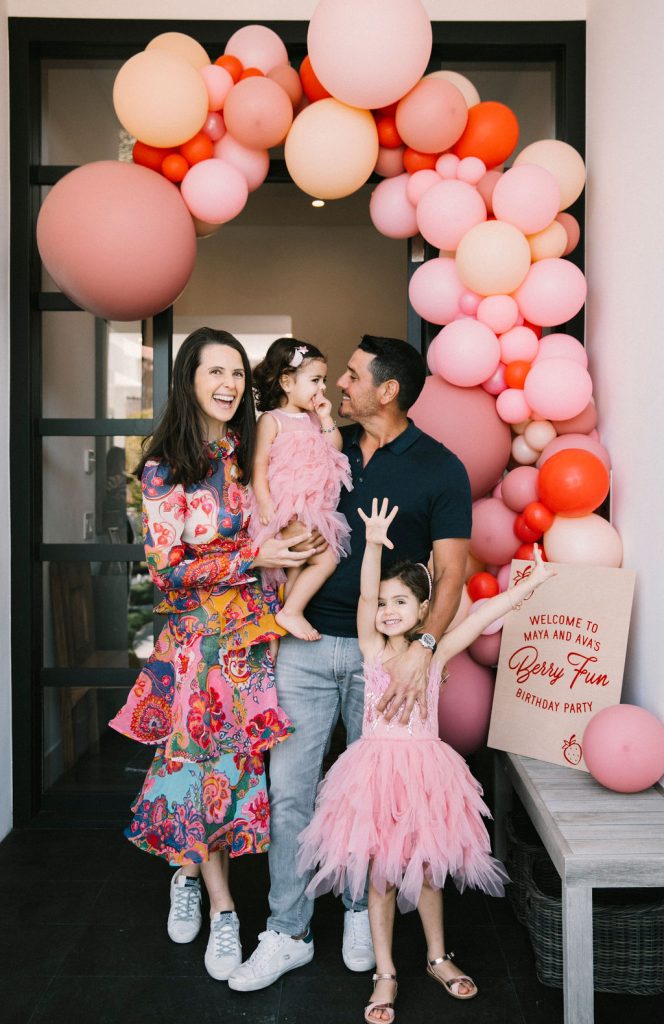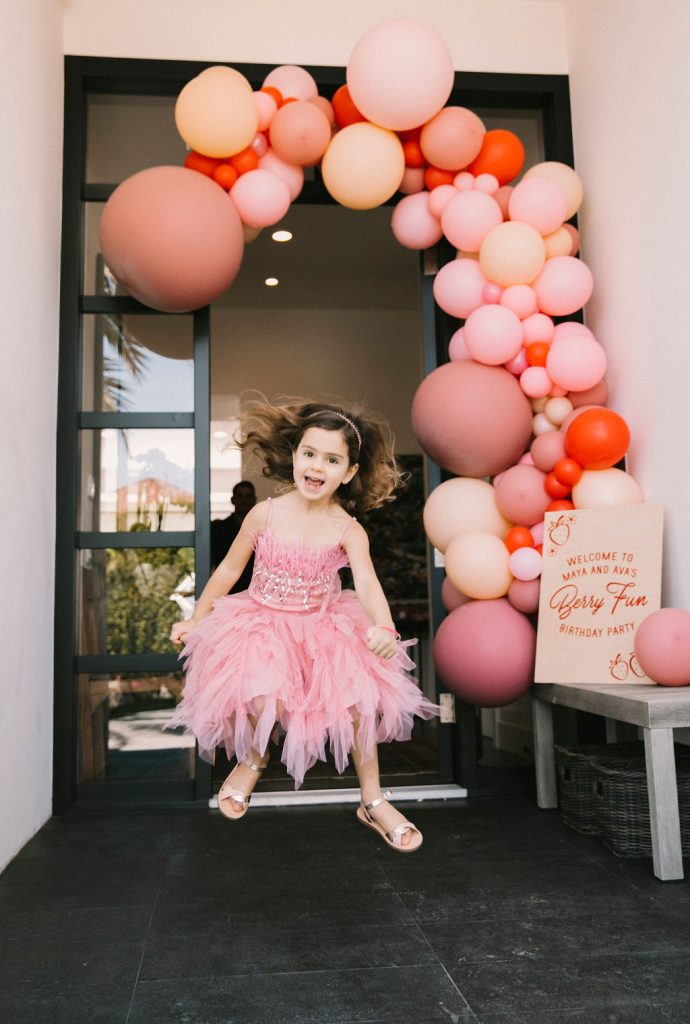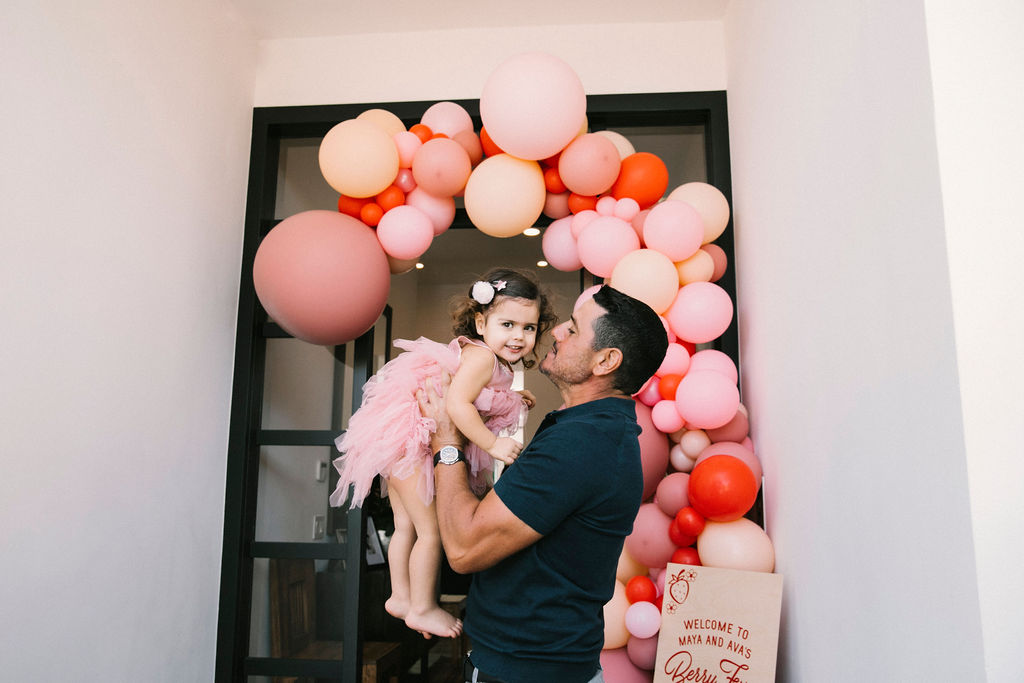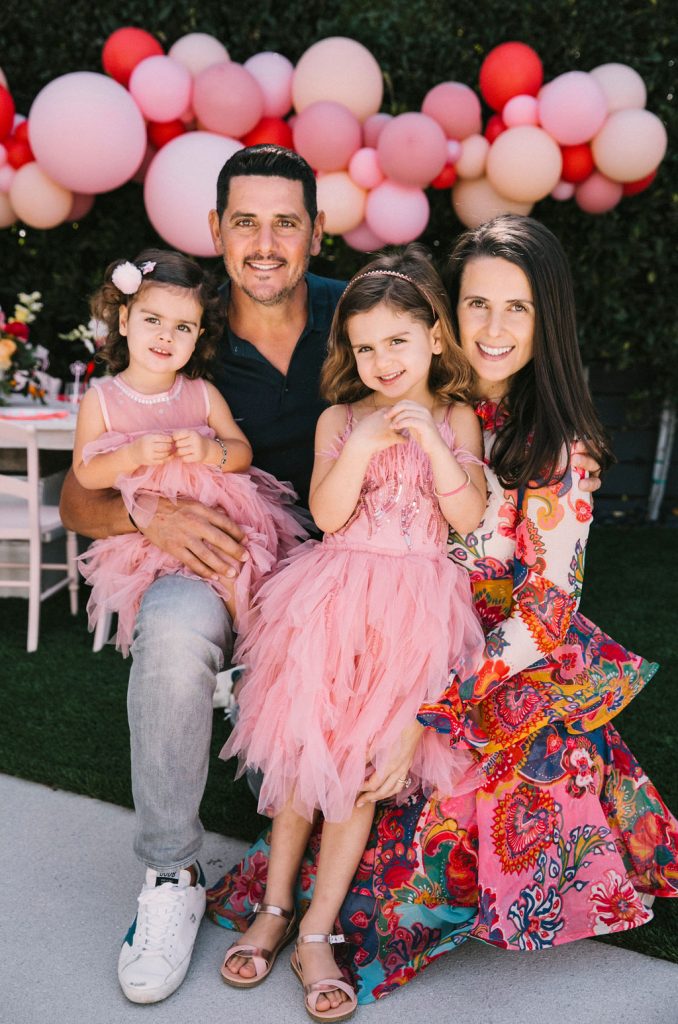 Shop this sweet party below!

And for more strawberry inspiration see this party we did last summer!
xx
Jacquelyn