Hey guys, we have a fun DIY for you today! To get flowers on any occasion, everyone loves. There is no doubt about that, but what if you can achieve a pretty arrangement yourself at home? Lucky for us, Paulina from Fig + Vine is giving us the step by step on how she creates her beautiful arrangements. Plus, some tricks and tips for us as well. So let's channel our inner florist, and create some pretty just like the pros.
Photos by Dayna Studios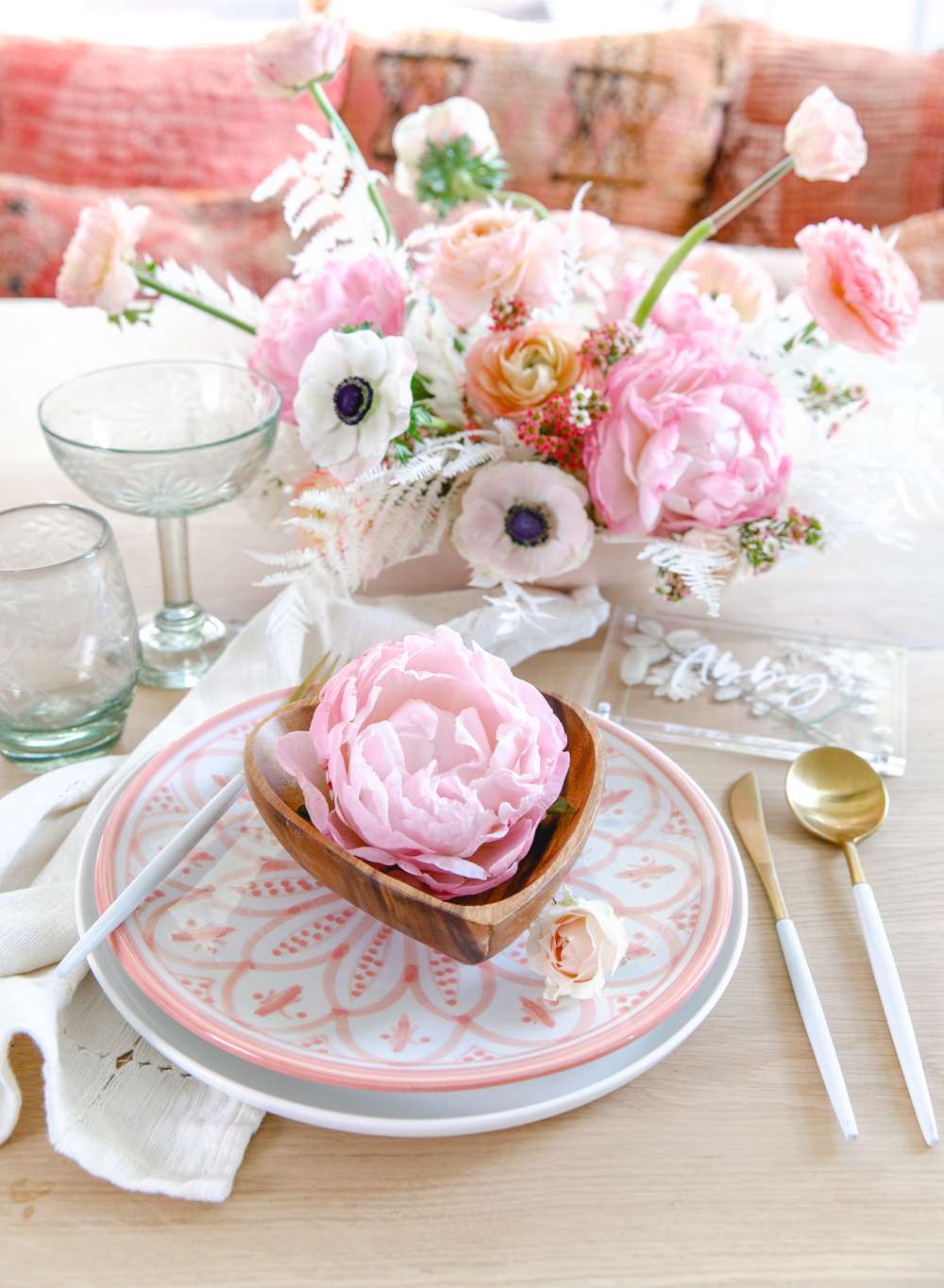 A VALENTINES DAY ARRANGEMENT DIY
TOOLS
Compote vase
Clippers
Chicken wire
Waterproof tape
Water
Flowers
FLORALS BREAKDOWN
FOLIAGE
Bleached fern
Bleached Italian Ruscus
FILLER
Wax flowers
Hypericum berries
Spray rose
FOCAL FLOWER
Peonies
Ranunculus
FLOATING FLOWER
Anemones
Ranunculus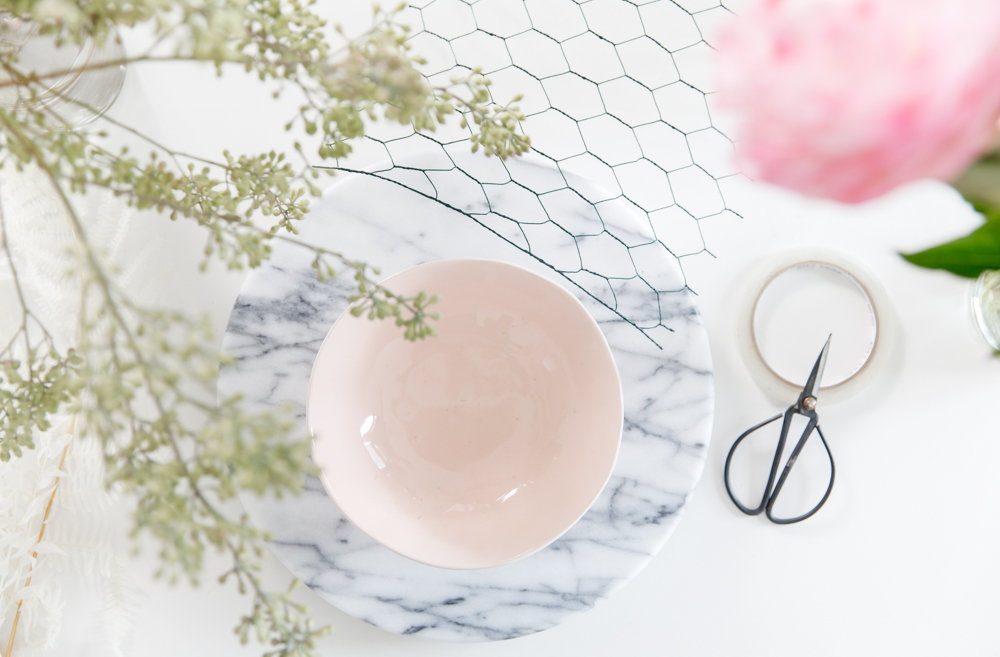 STEP ONE
Mold the chicken wire into the compote vase.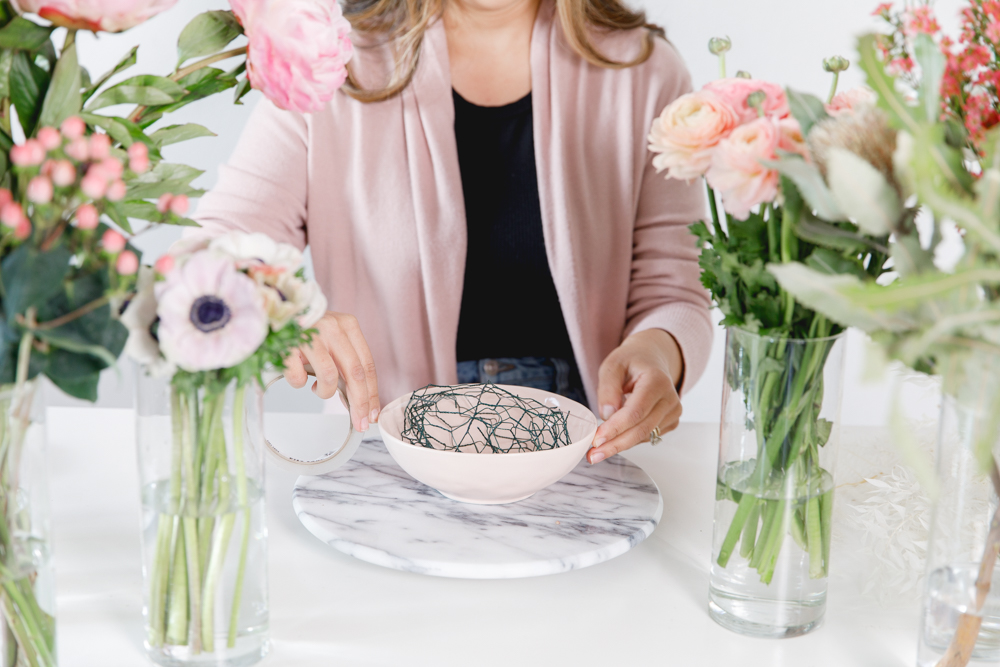 STEP TWO
Use the waterproof tape and go across the top of the chicken wire to secure it nicely in the compote. You can go across a couple of times if you desire. Then, fill the vase with water.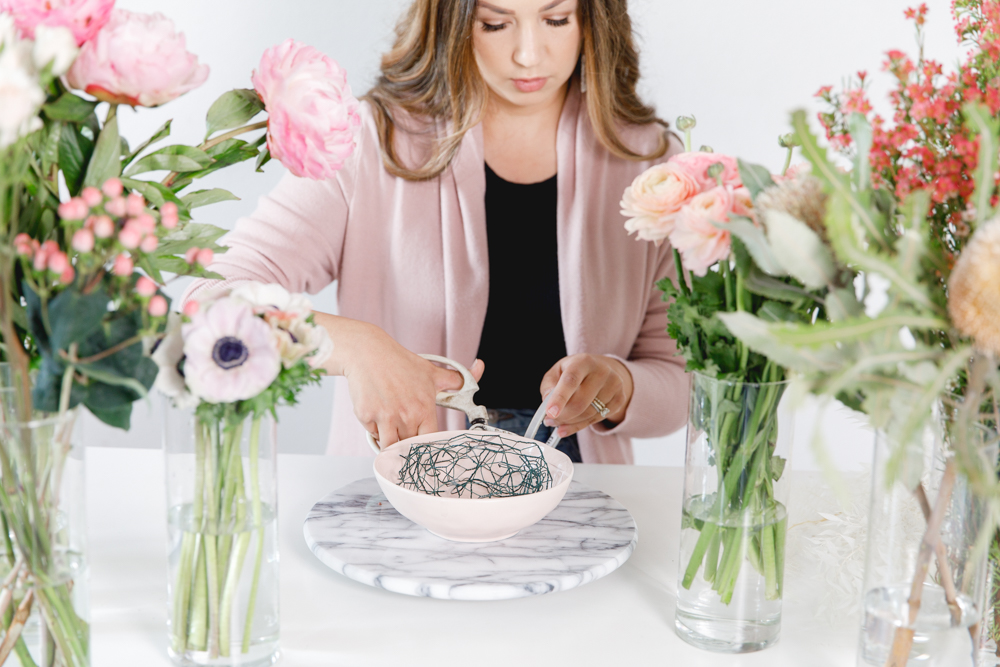 STEP THREE
Place foliage into the compote on all sides and throughout the center of your compote.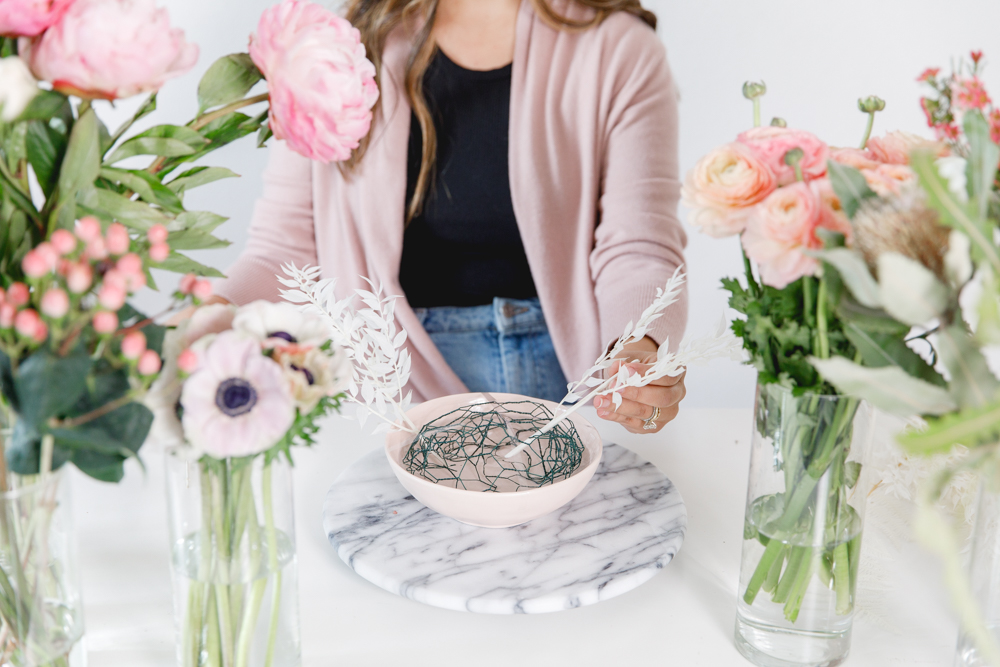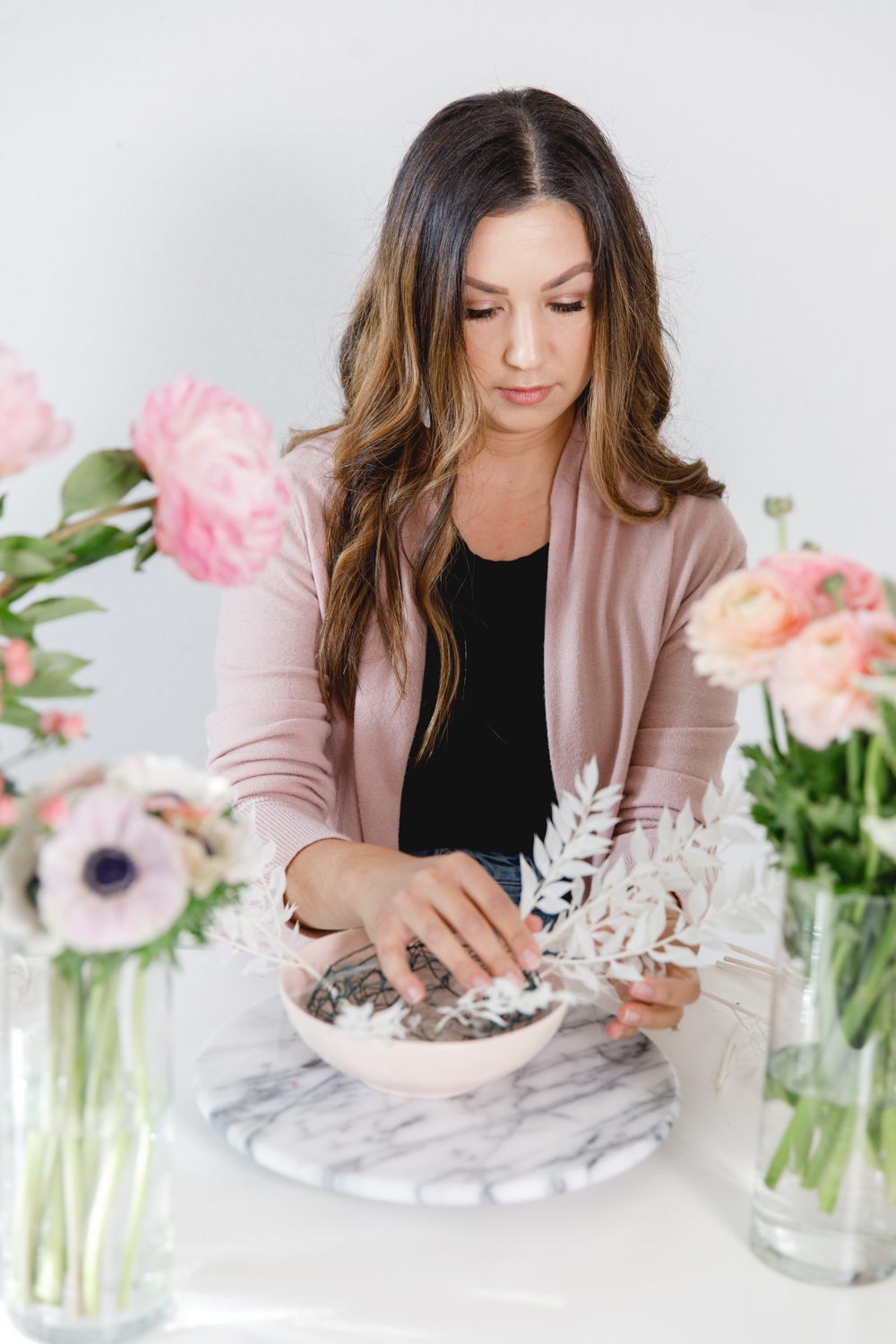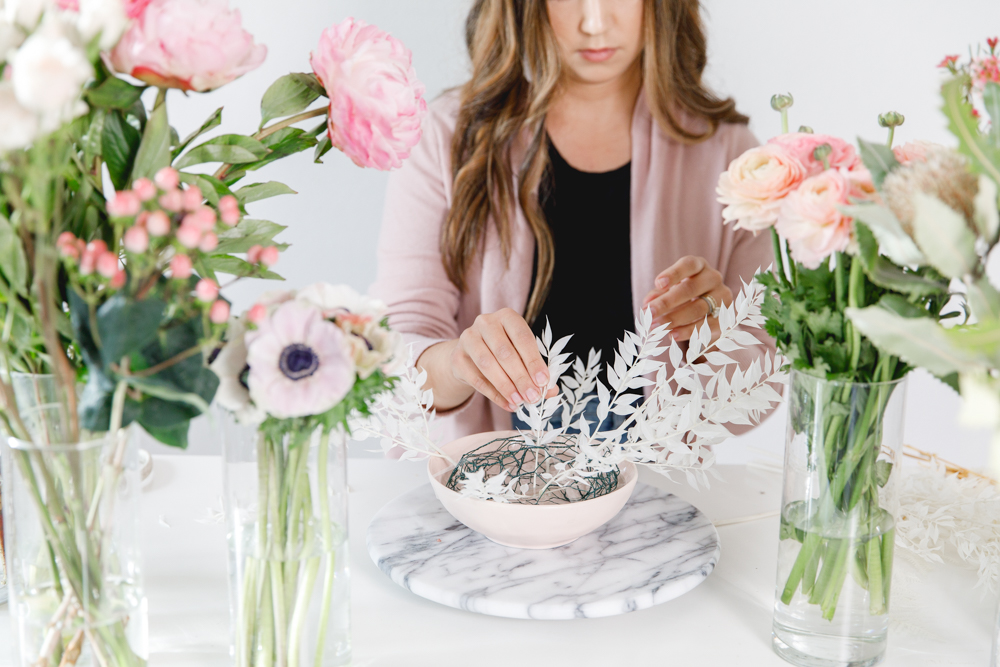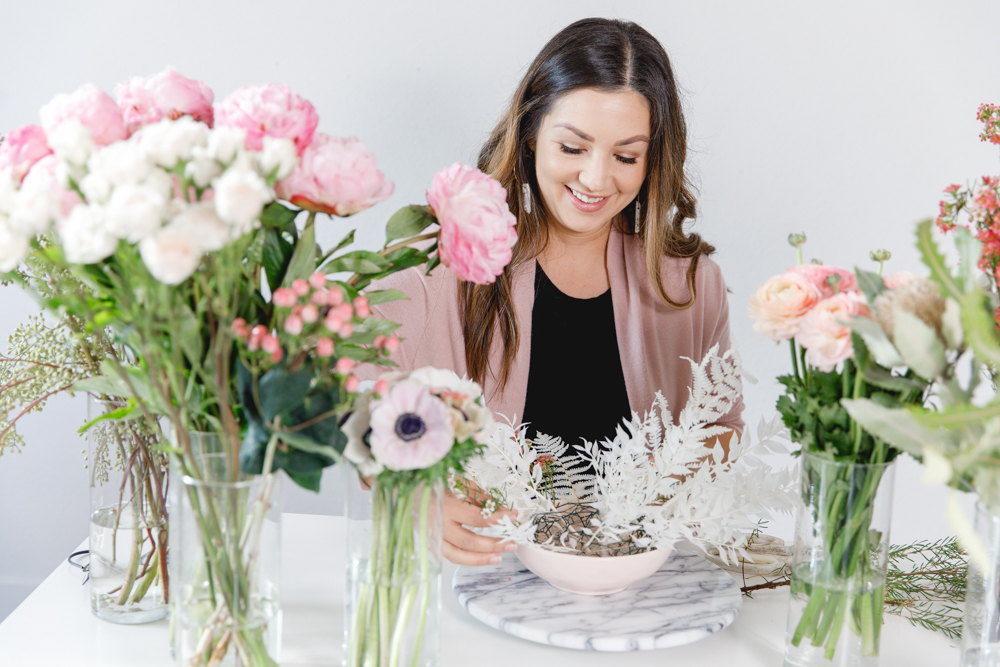 STEP FOUR
Then move on to your filler to get good coverage throughout the bowl. Make sure you are getting all areas of the bowl. Good tip: turn the bowl around and see if it looks good from every angle. Using a lazy Susan is a great way to do this.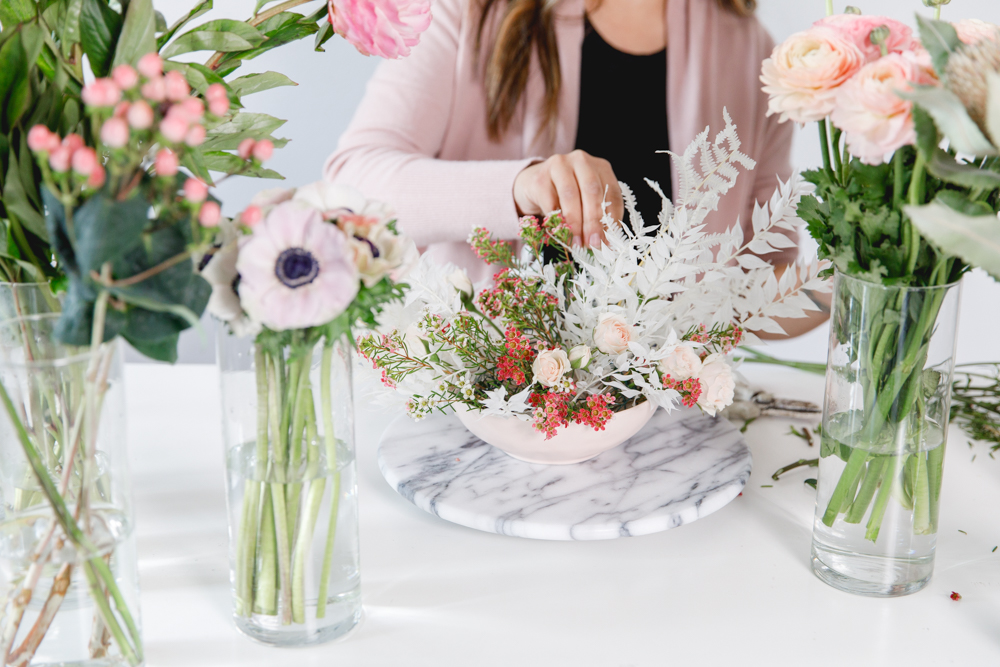 STEP FIVE
Now that you have the base all filled in, take your larger florals and place them throughout the compote. Start with the big ones 1st, and move into the smaller ones, and place around them.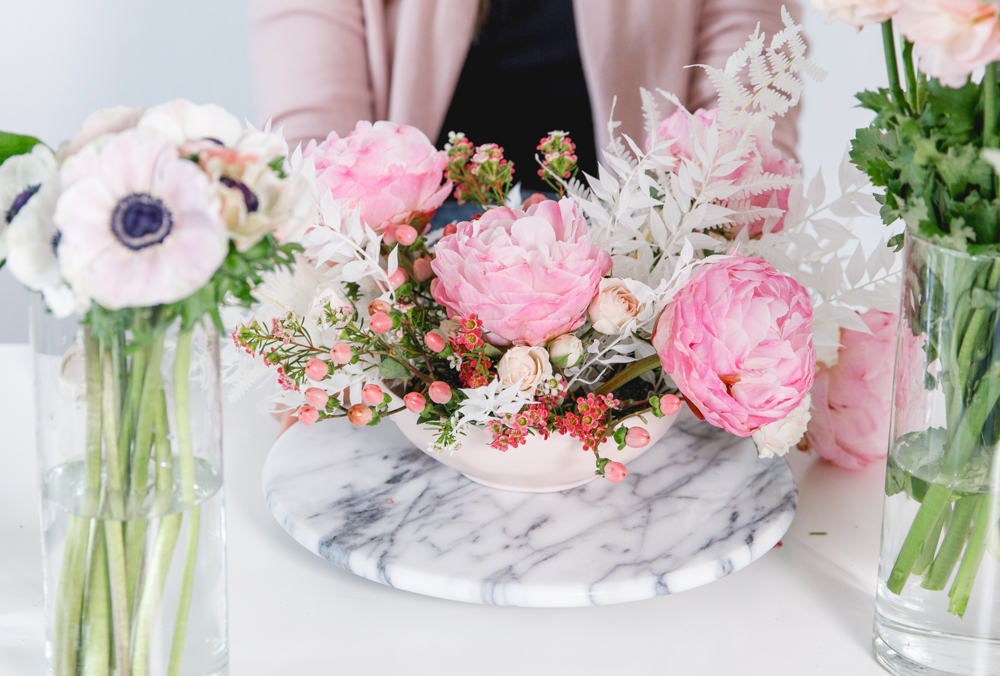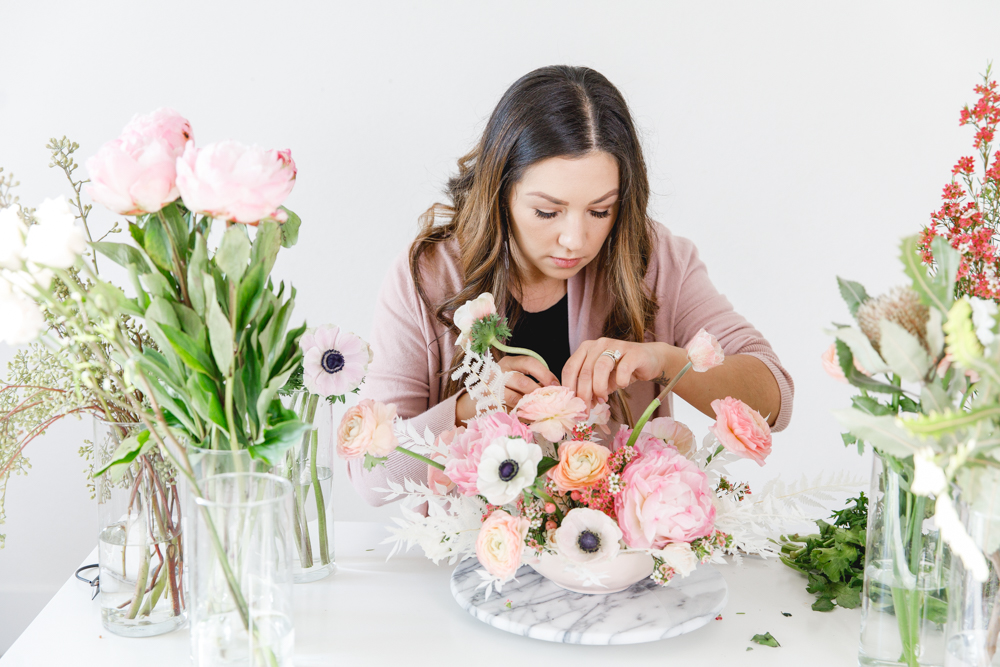 STEP SIX
At this point, most of your compote should be filled up. Now, you can start to add your more fragile flowers like ranunculus. These can be placed low in your bowl, and float up high as well.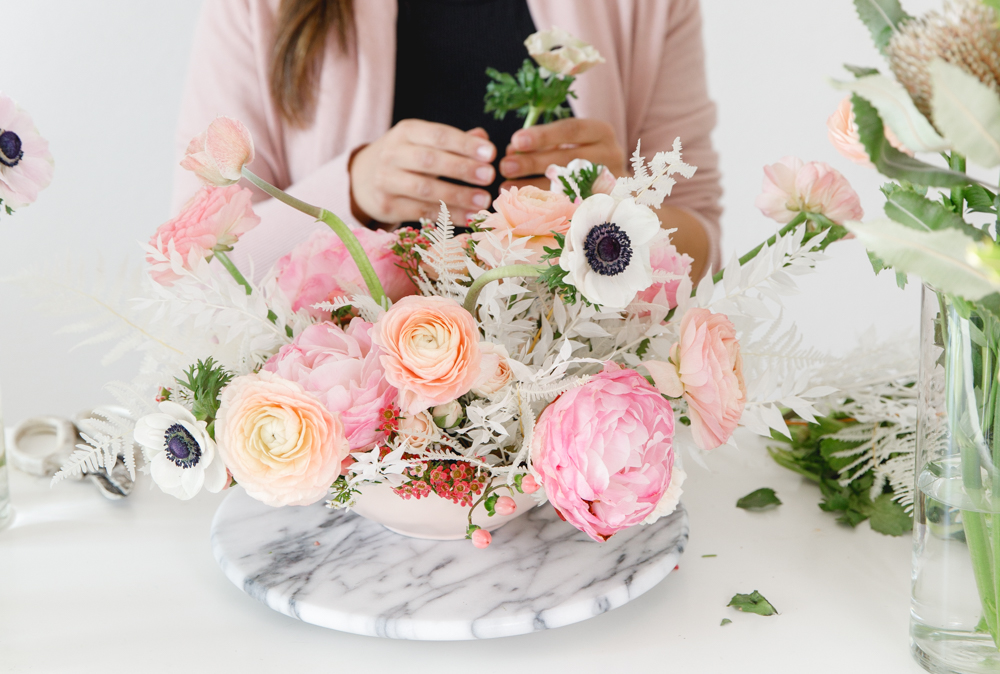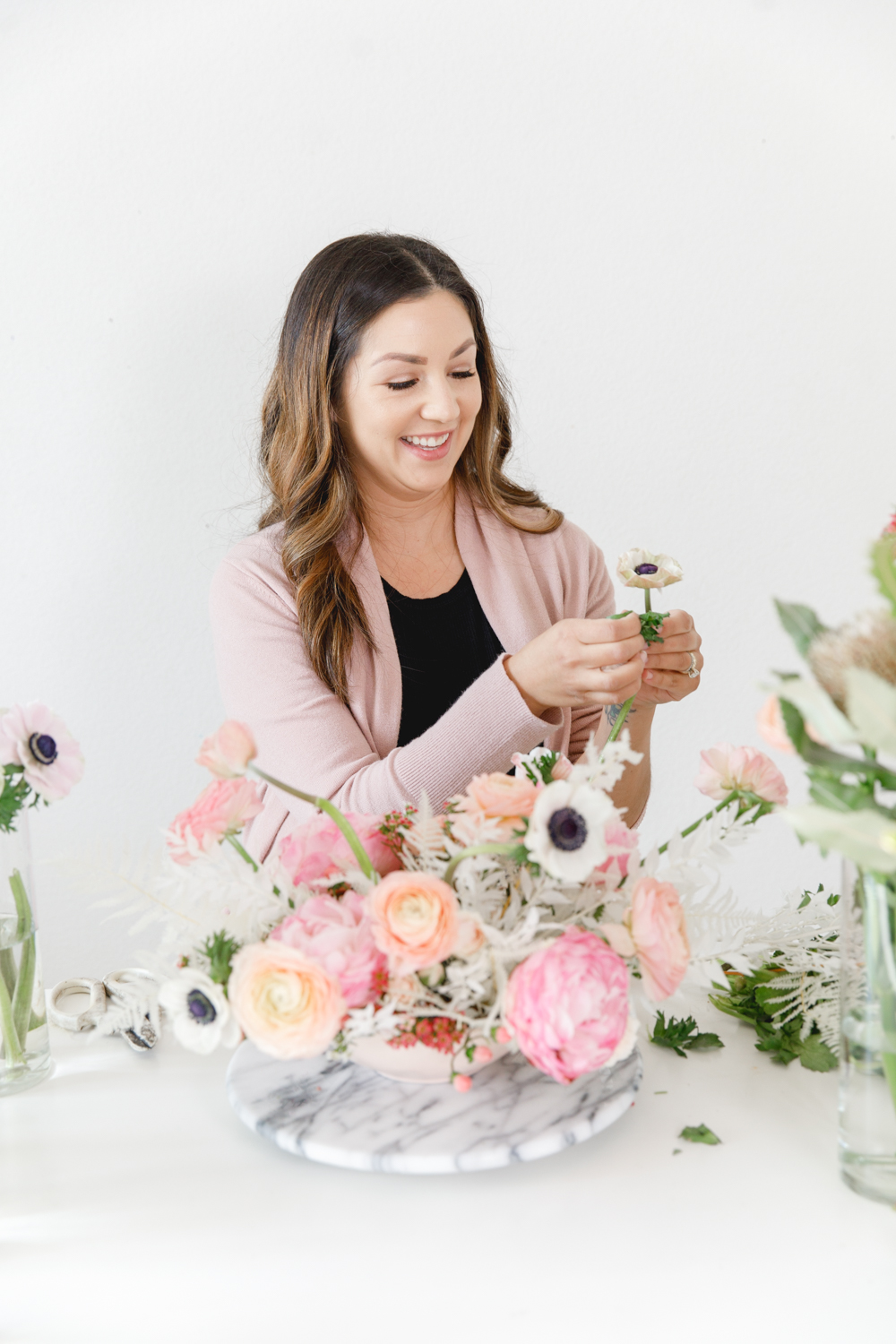 STEP SEVEN
Lastly, make sure all your mechanics are covered, and you don't see any empty space or chicken wire. You can go in by using some foliage and/or filler to cover those spots.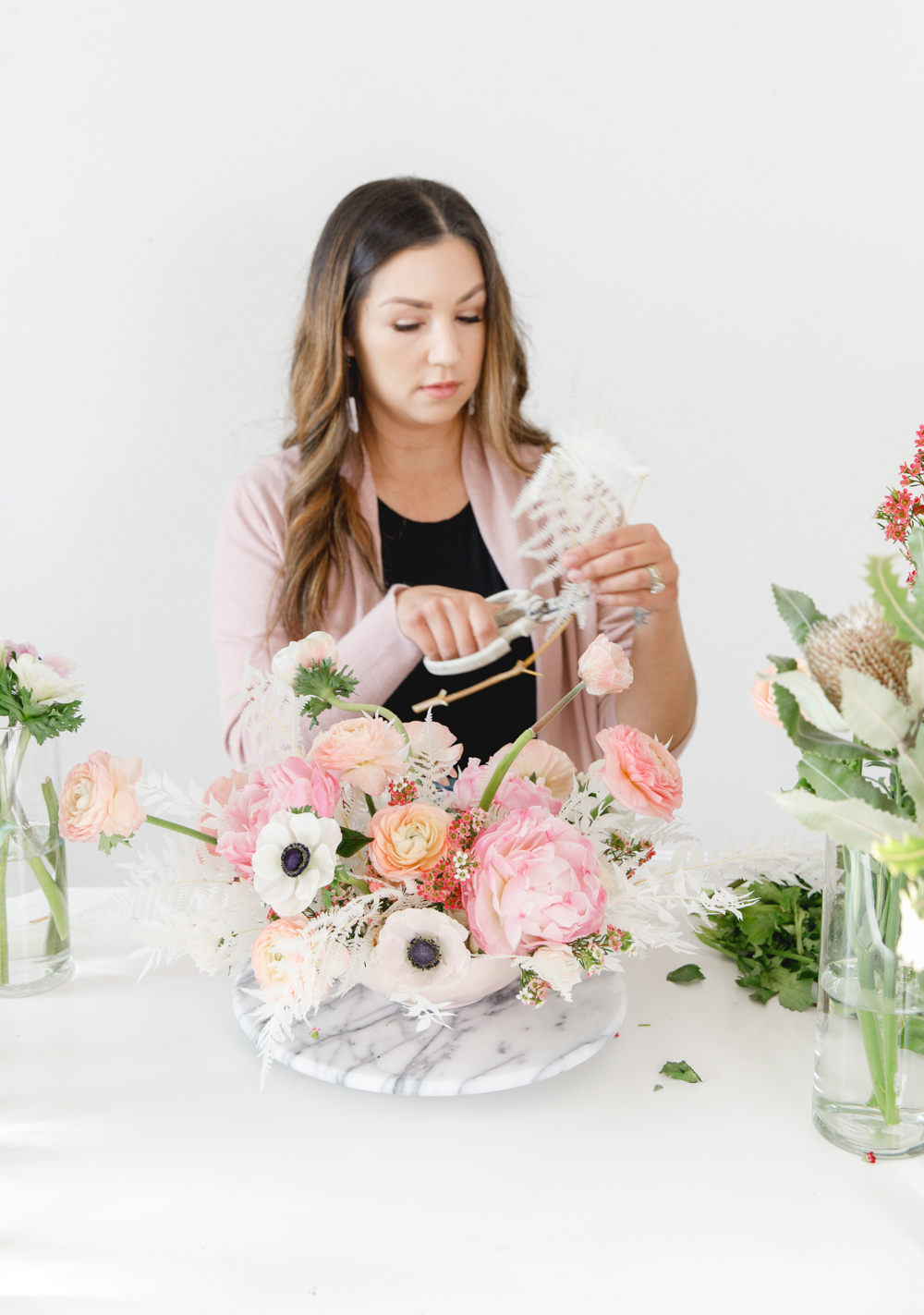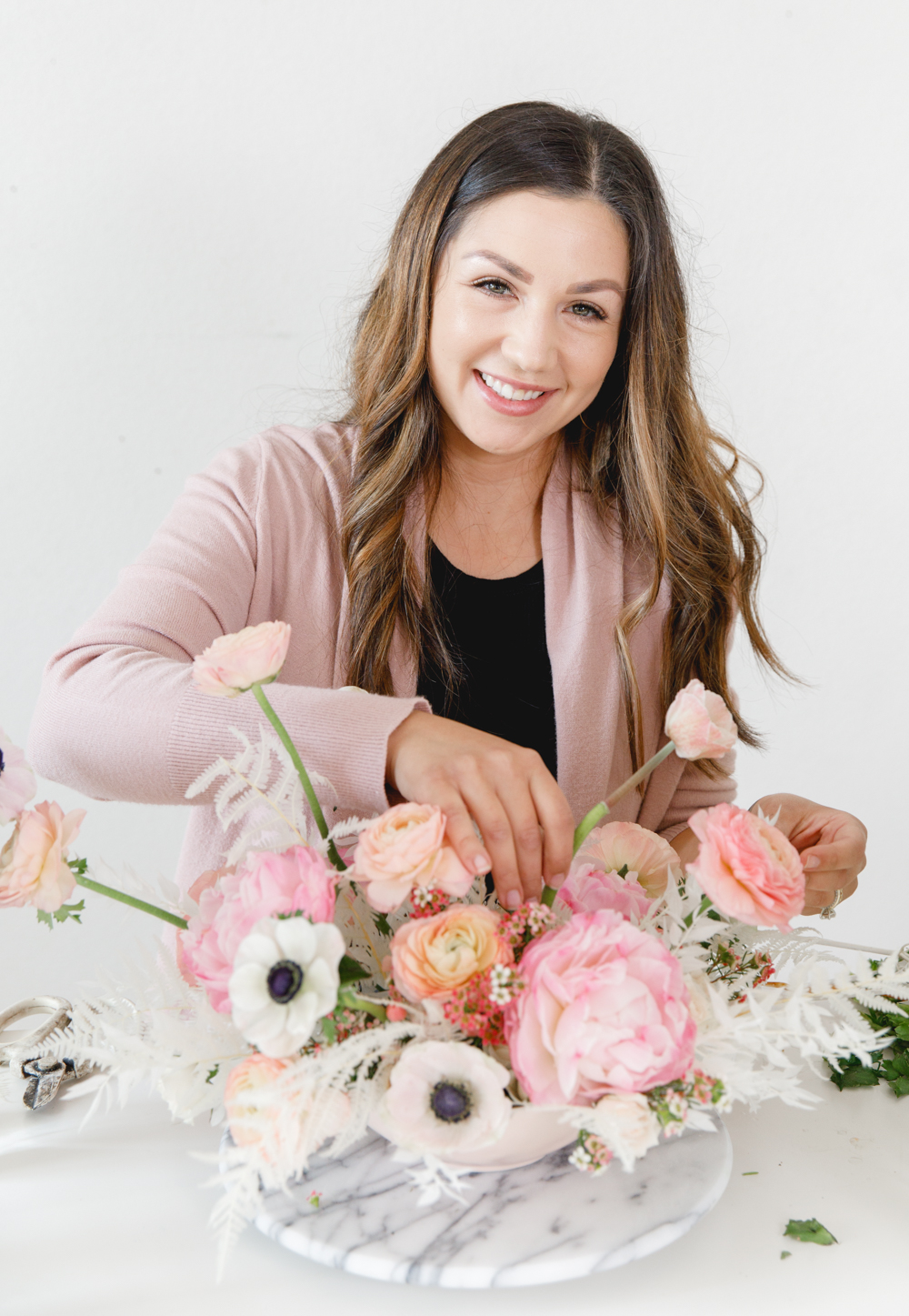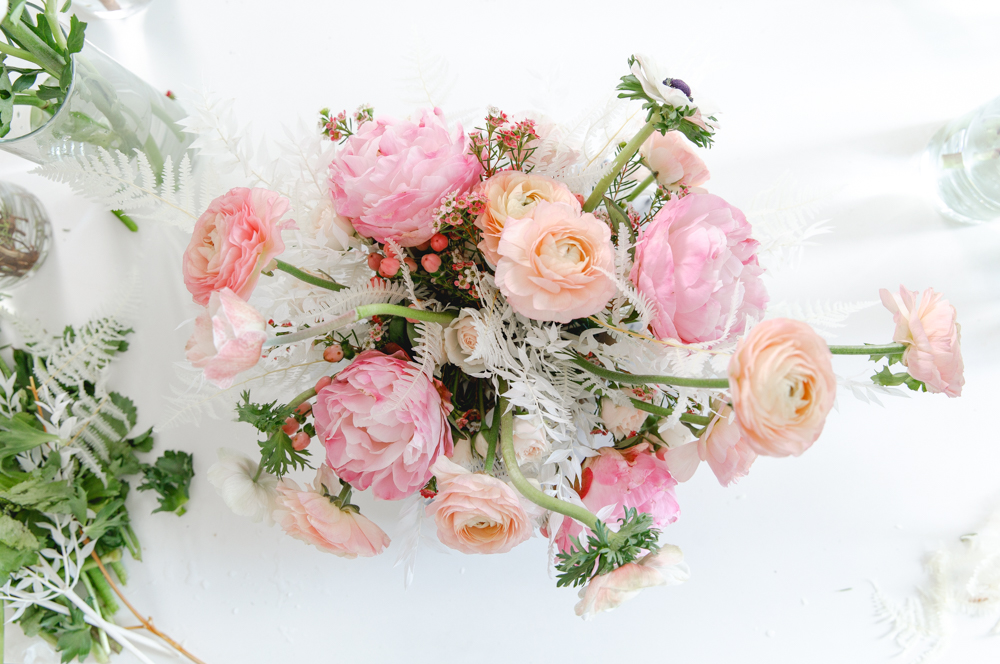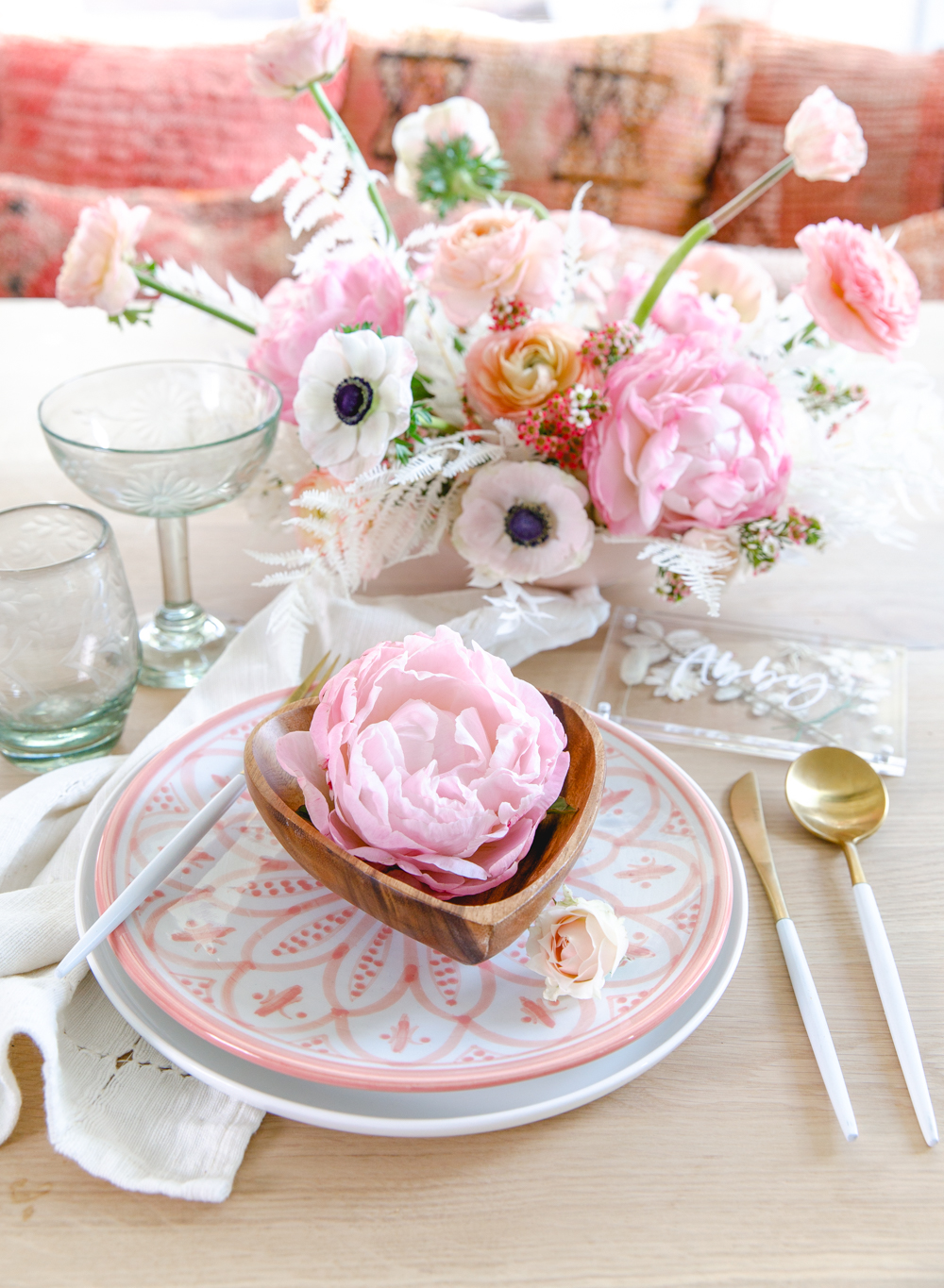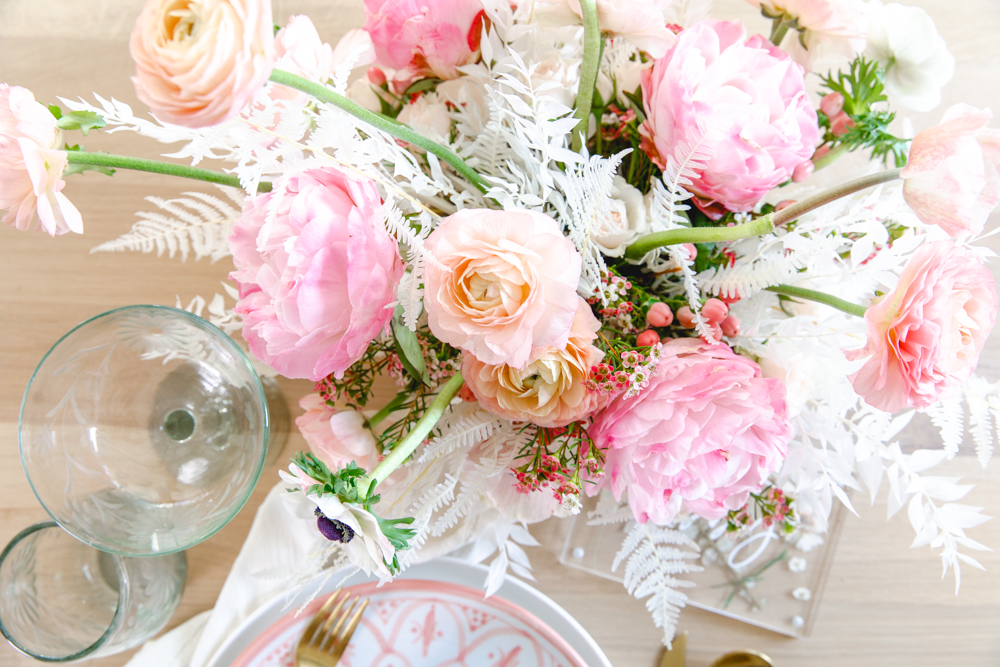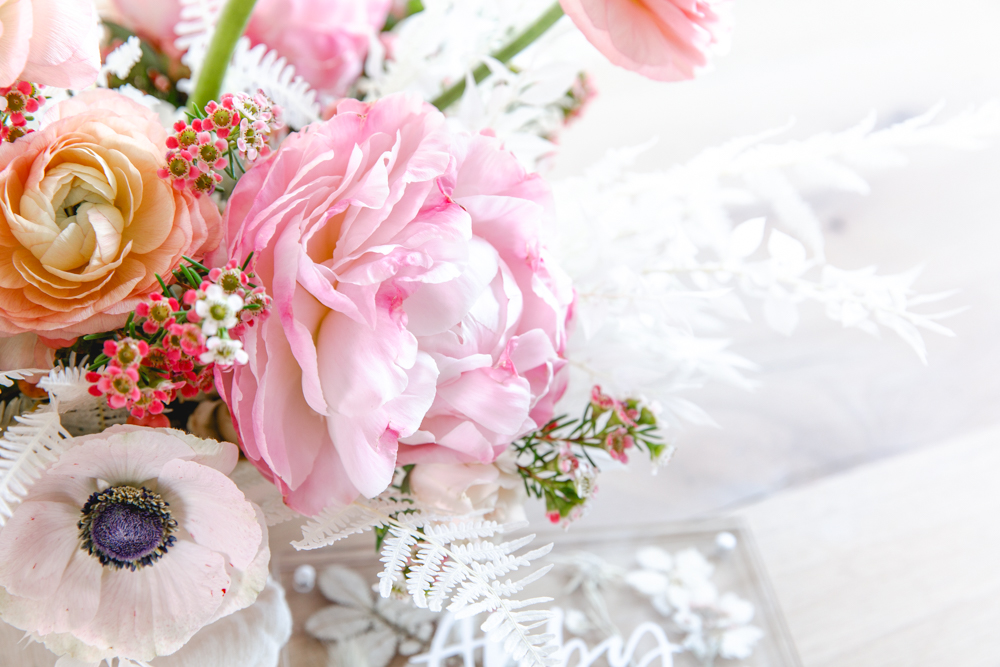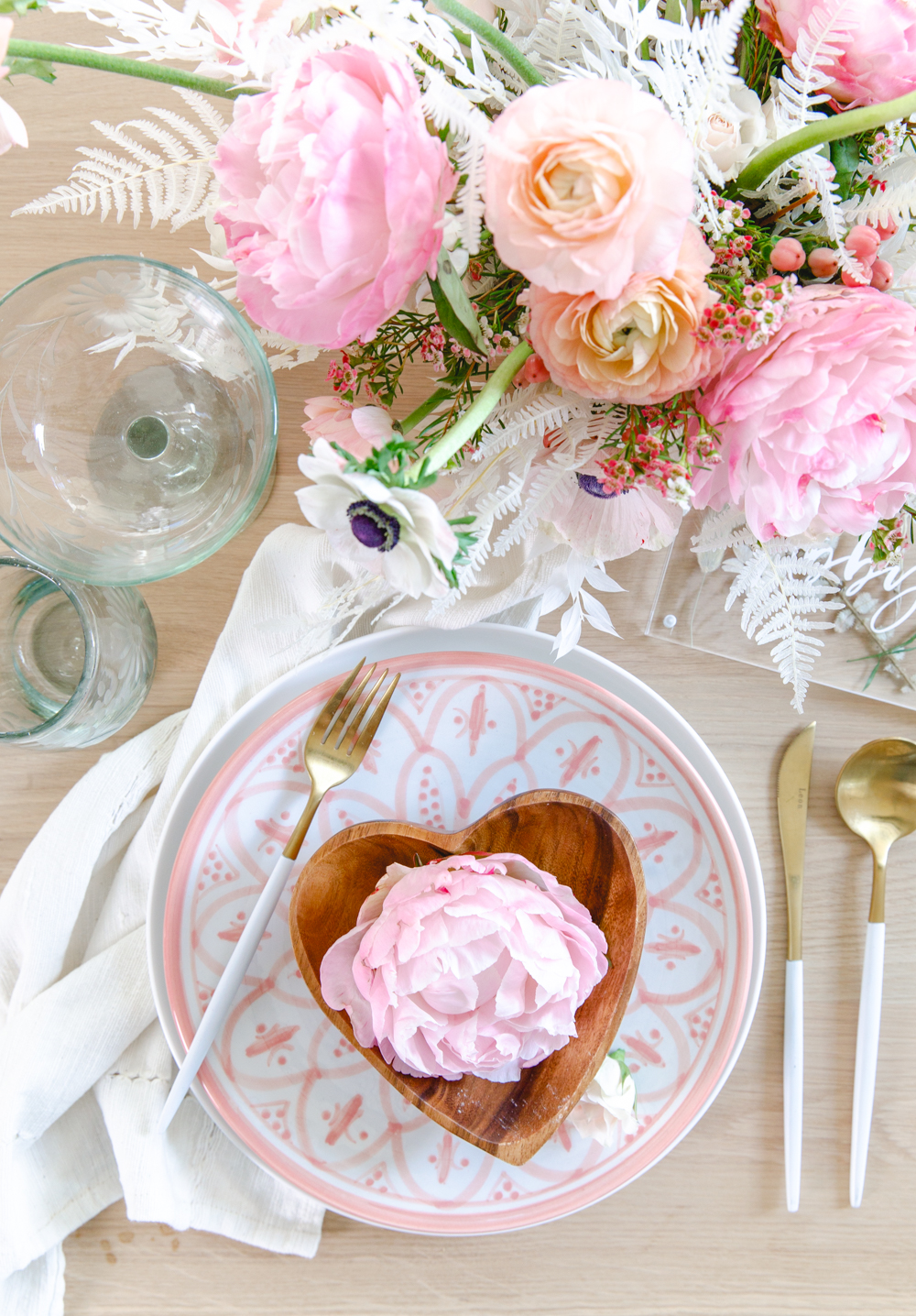 So cute, right?! Thank you, Paulina! We can't wait to try this out. C'mon ladies, let's head to the flower shop, and fill our home with all this pretty!
Shop all the tools you need below, too!

xx
Abby