When one of our own is celebrating something big we love to be there to support them! In this case our dear friend Jessica of Jessica Lynn Photography was celebrating her baby shower for her first son Lucas! We have been around since Jessica was first trying and found out she was pregnant with this precious boy. I was so thrilled to help her in any way I could with her shower. She had the cutest vision inspired by a stuffed Winnie the Pooh animal her husband had since his childhood and her ideas to execute it were adorable. We just helped where we could to make this day as special and relaxing as possible for the mama to be! Of course she had to photograph her own shower, haha!! See all the beautiful images below and see us featured on 100LayerCakelet today!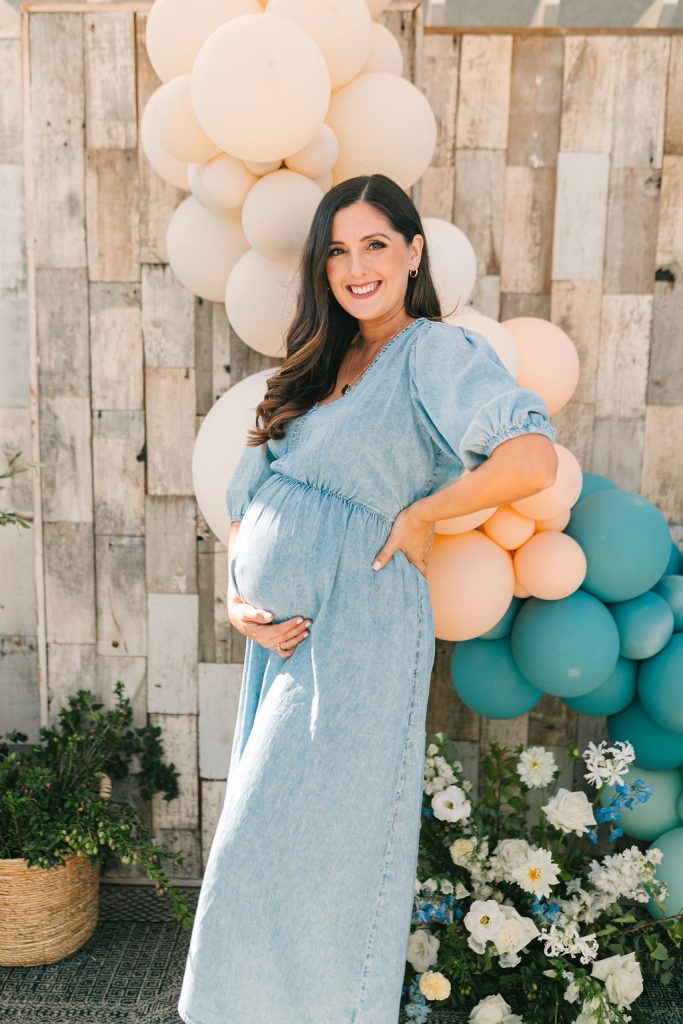 Let's start with this adorable invitation and all the precious details that Jessica captured on her Chasing Stone mat. The invite by Best Celebrations on Etsy is as sweet as ever and all the laser cut details were by our friend Malisa at Creative Amme. The styling could not be better!!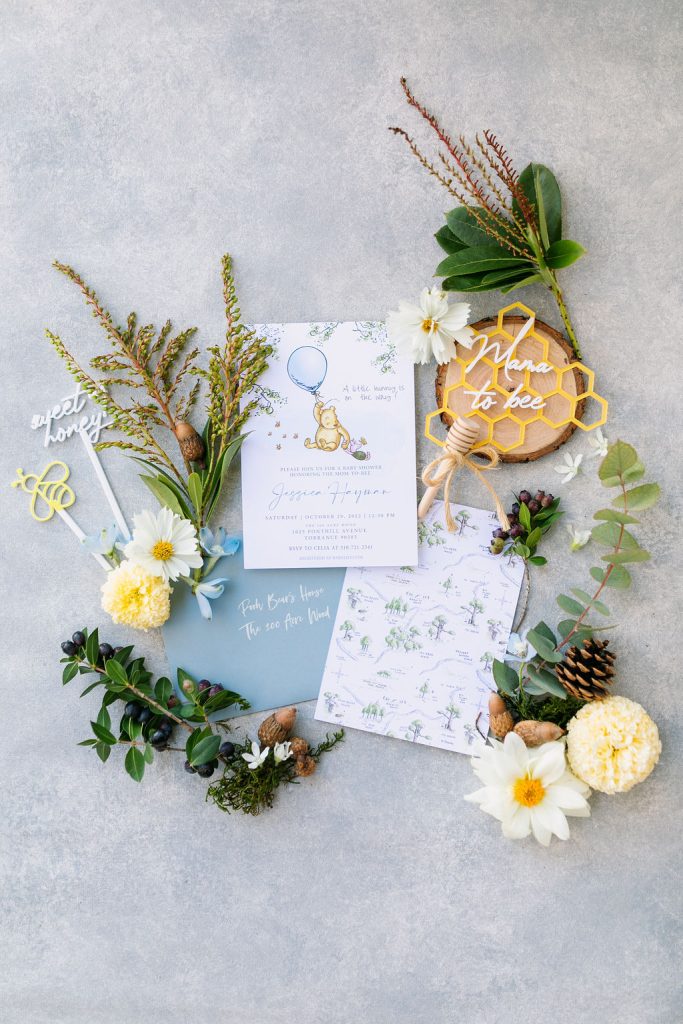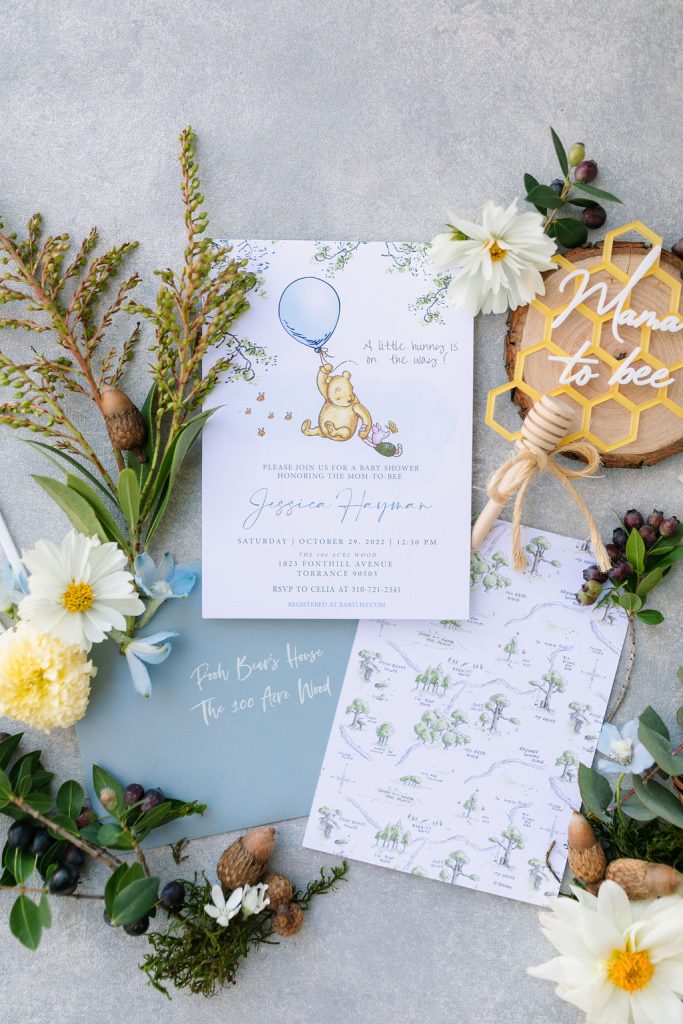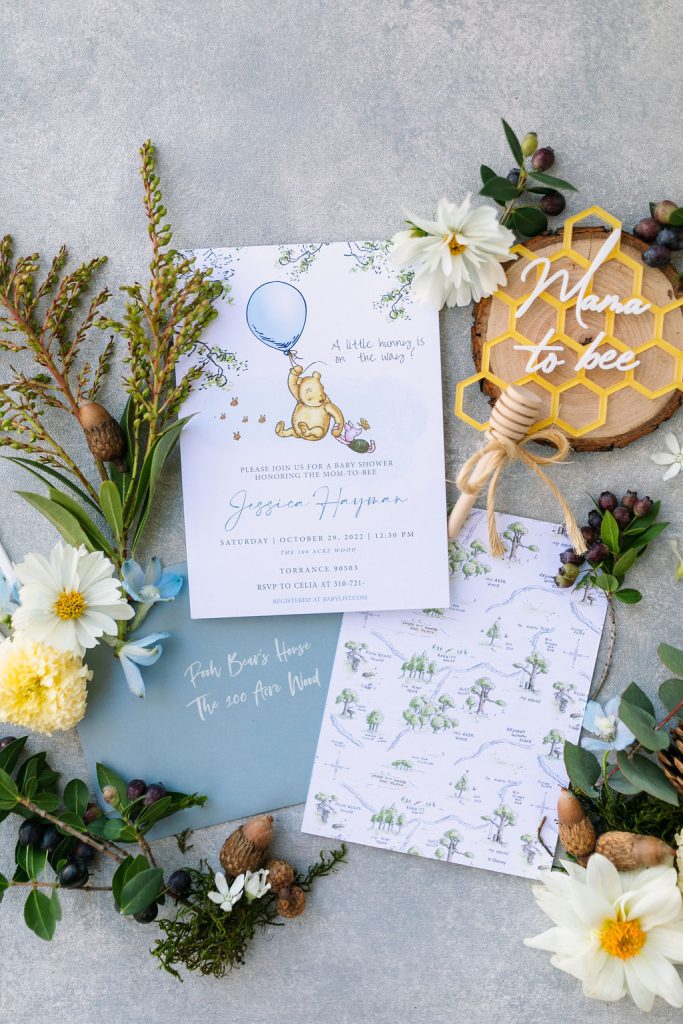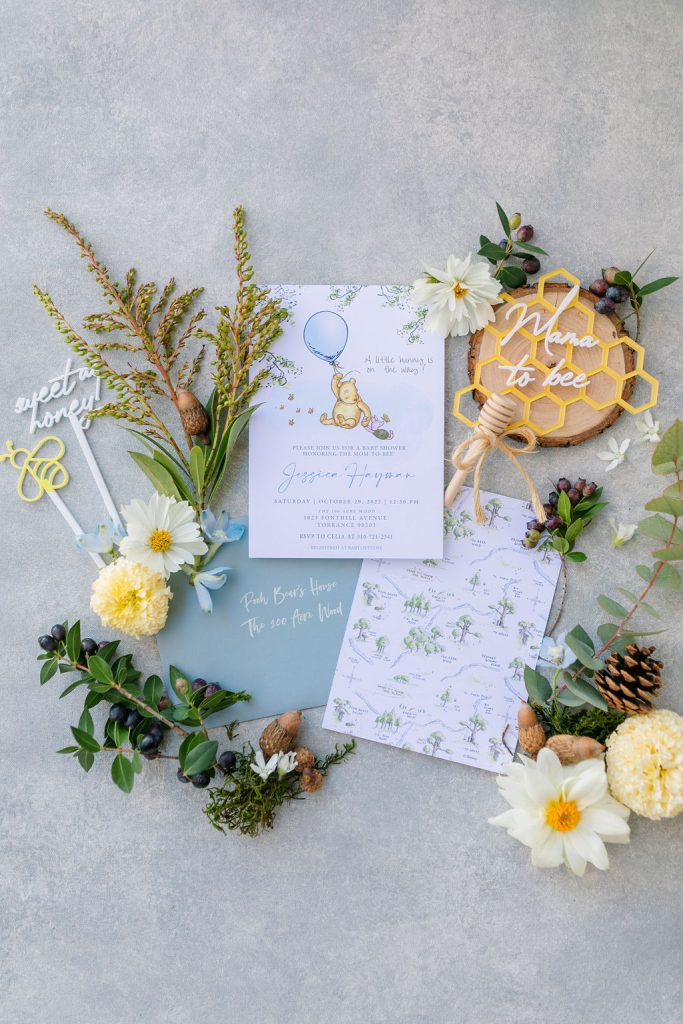 Jessica also styled a few little items baby Lucas will wear and play with along with his ultra sound photos, isn't this the sweetest thing you've ever seen?!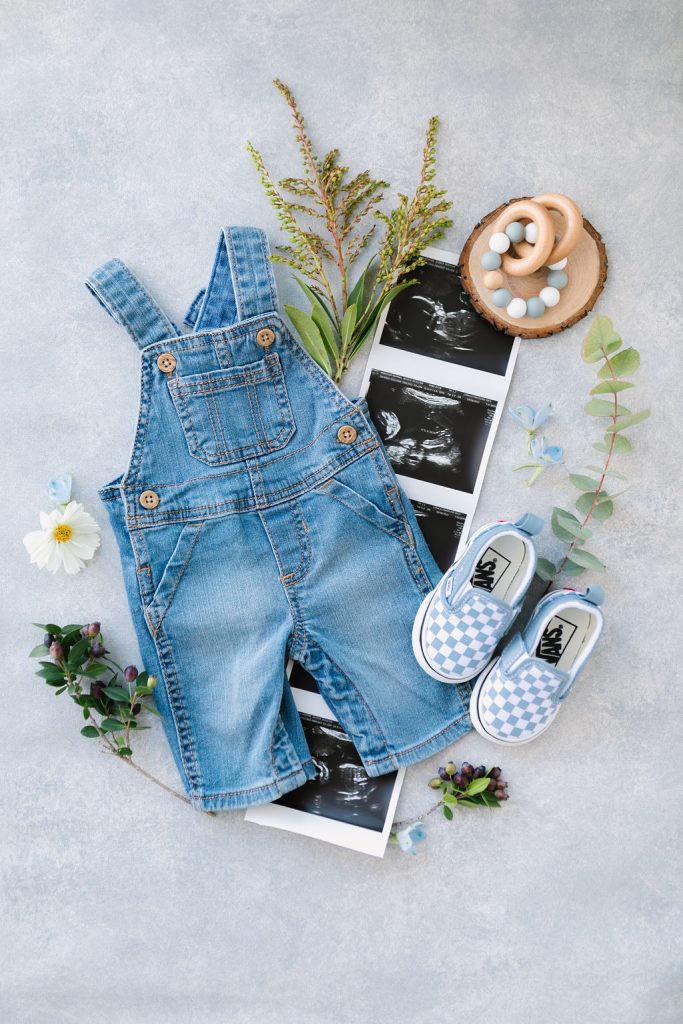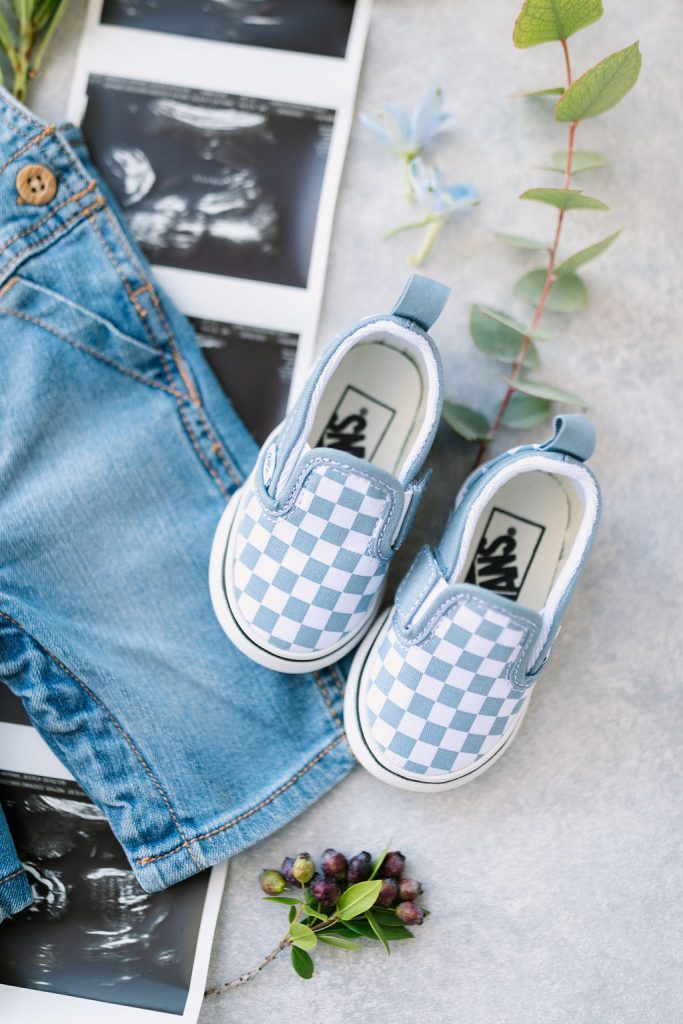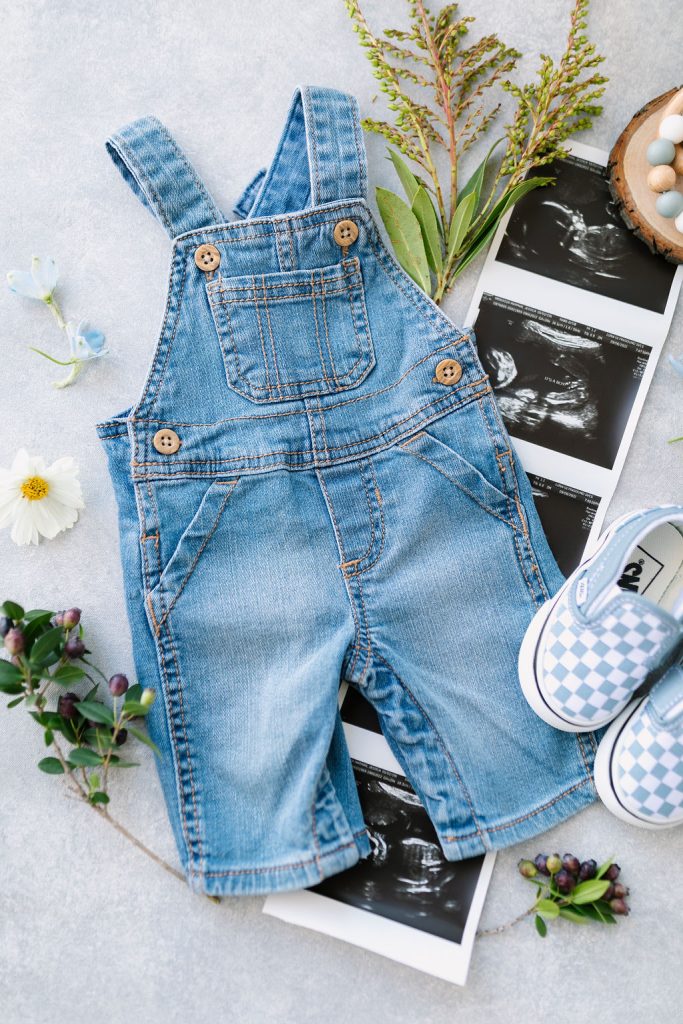 Onto the party!!! The shower was held in Jessica's in law's beautiful backyard. The entrance had the cutest sign and balloons from The Pop Shop. Just wait till you see the rest…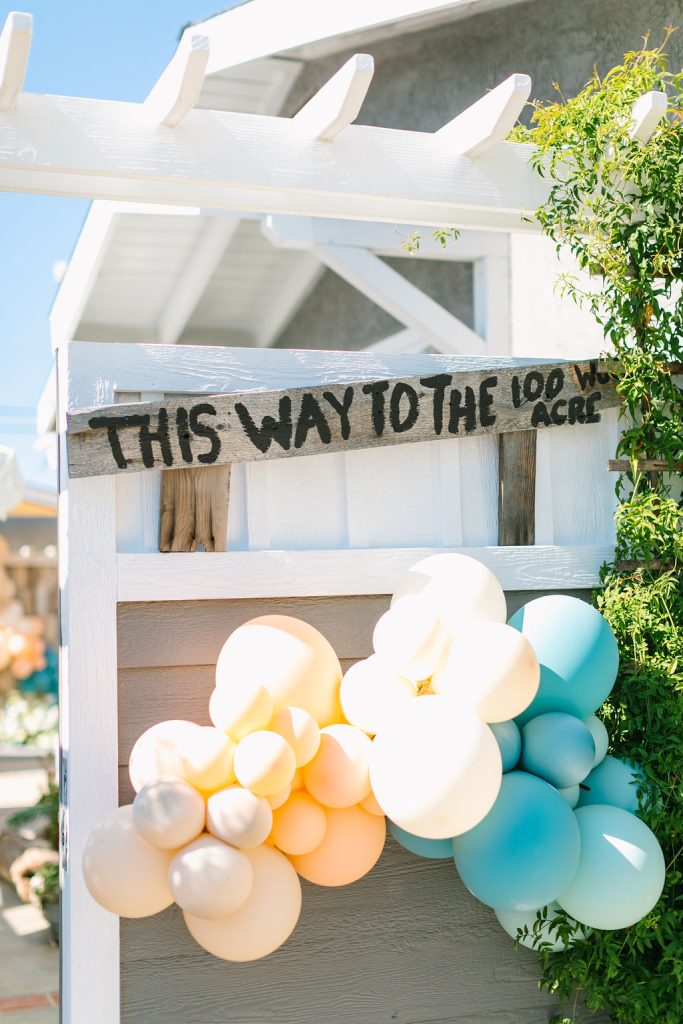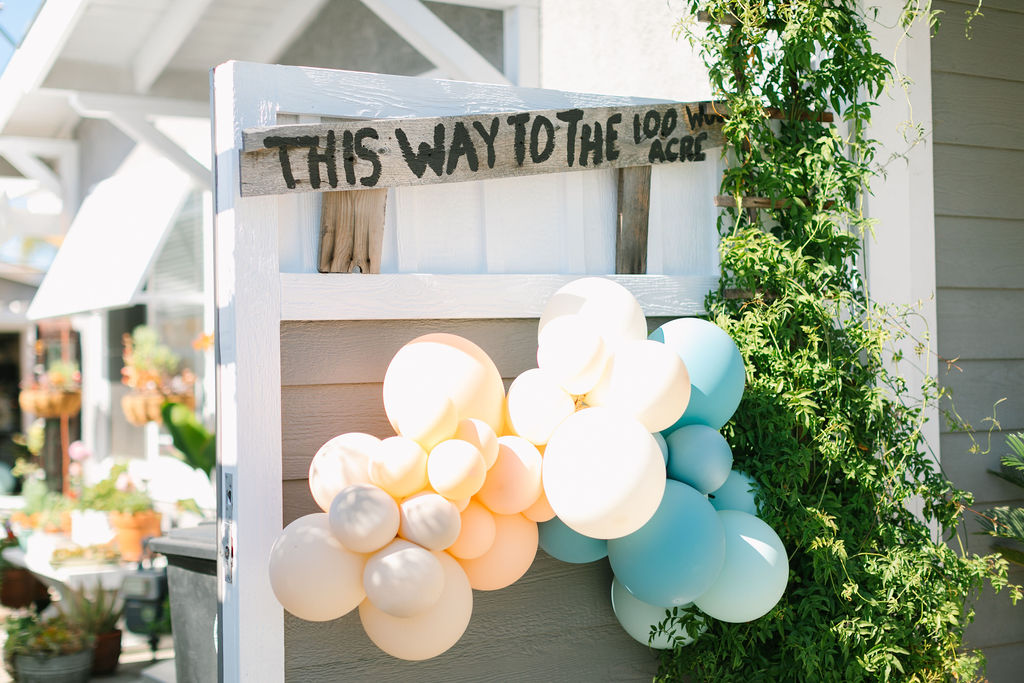 The tables were set and they were oh so beautiful! We of course used our favorite chairs from Sweet Salvage Rentals and did a little mix with the tabletop. The linens and glassware are from Signature Party Rentals and the chargers, flatware and plates are all from the florist Third & Park's personal collection. Speaking of, how gorgeous are the flower arrangements she put together? So fresh and whimsical and reminiscent of Spring.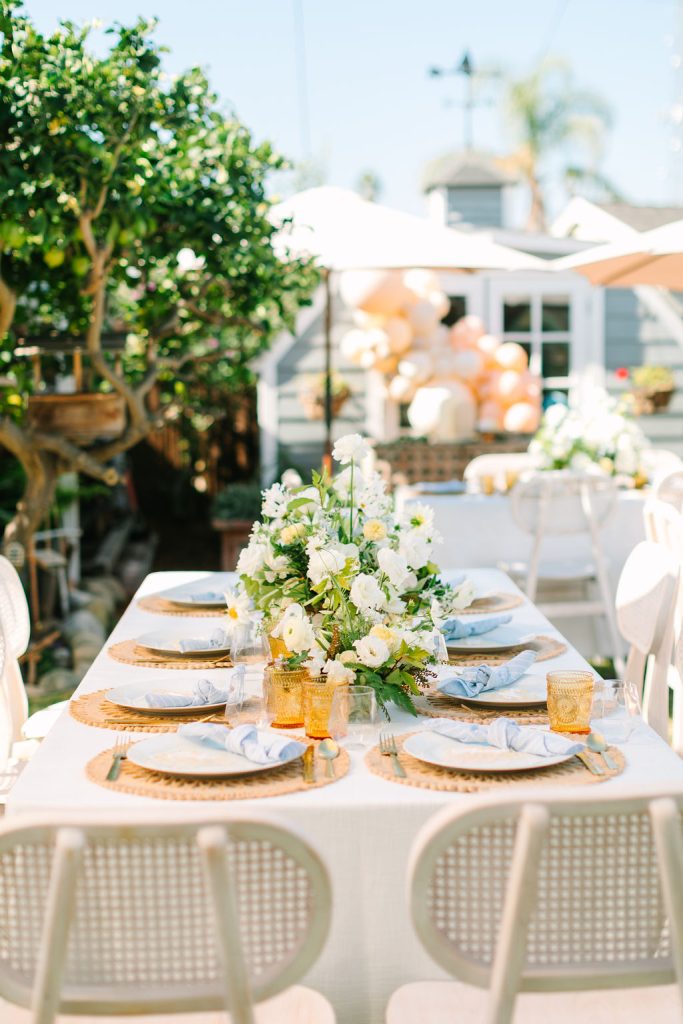 All of the honeycomb place cards by Creative Amme were so delicate and beautiful! I'm just loving the color combo on this tablescape!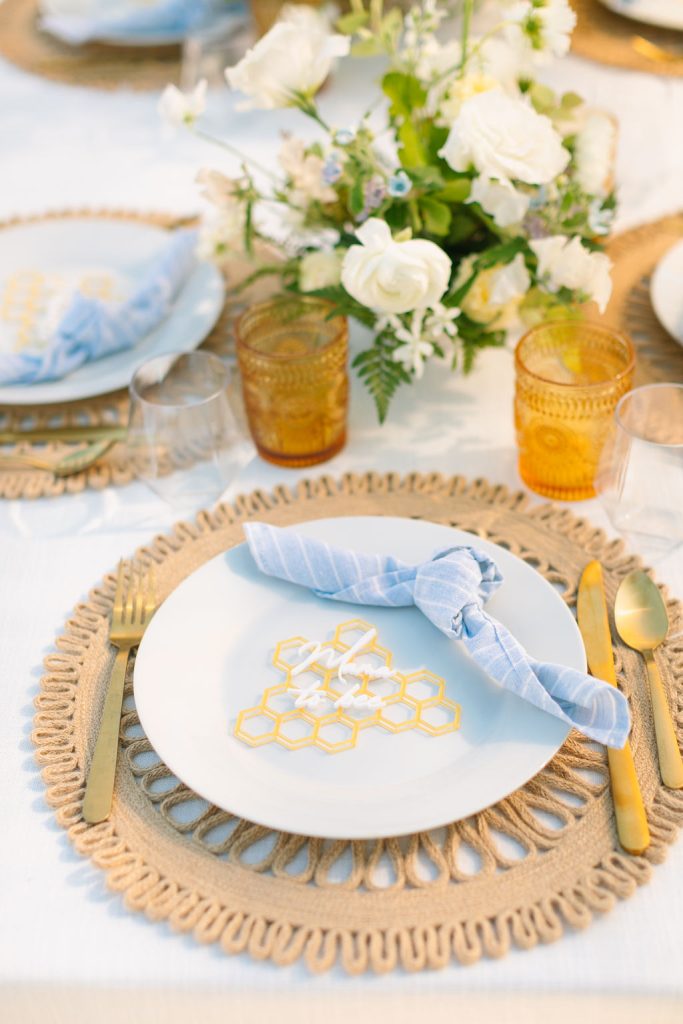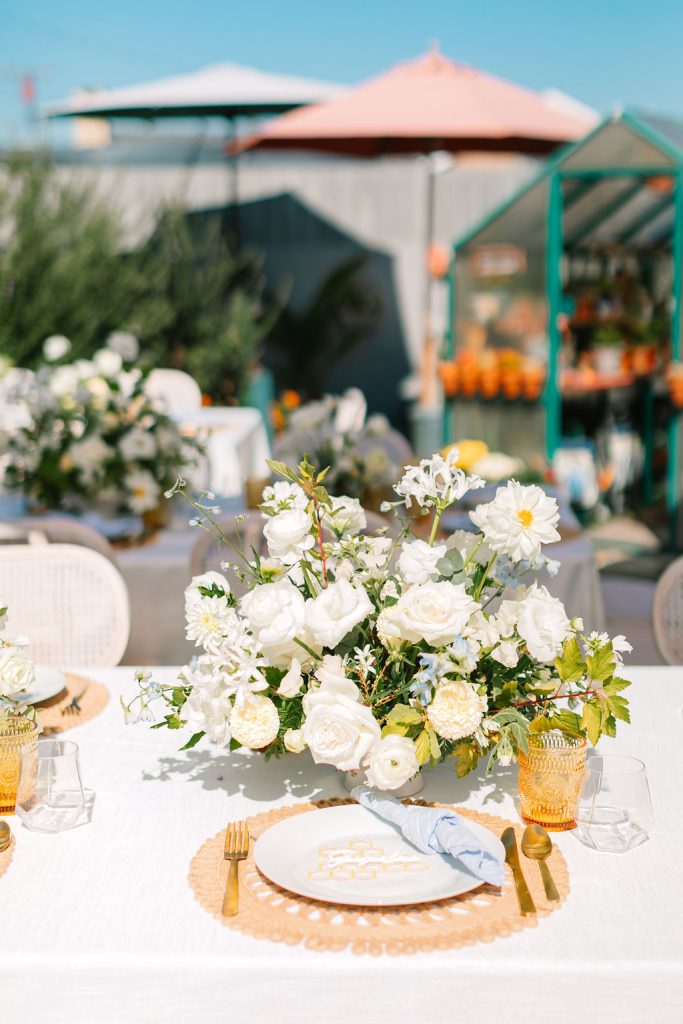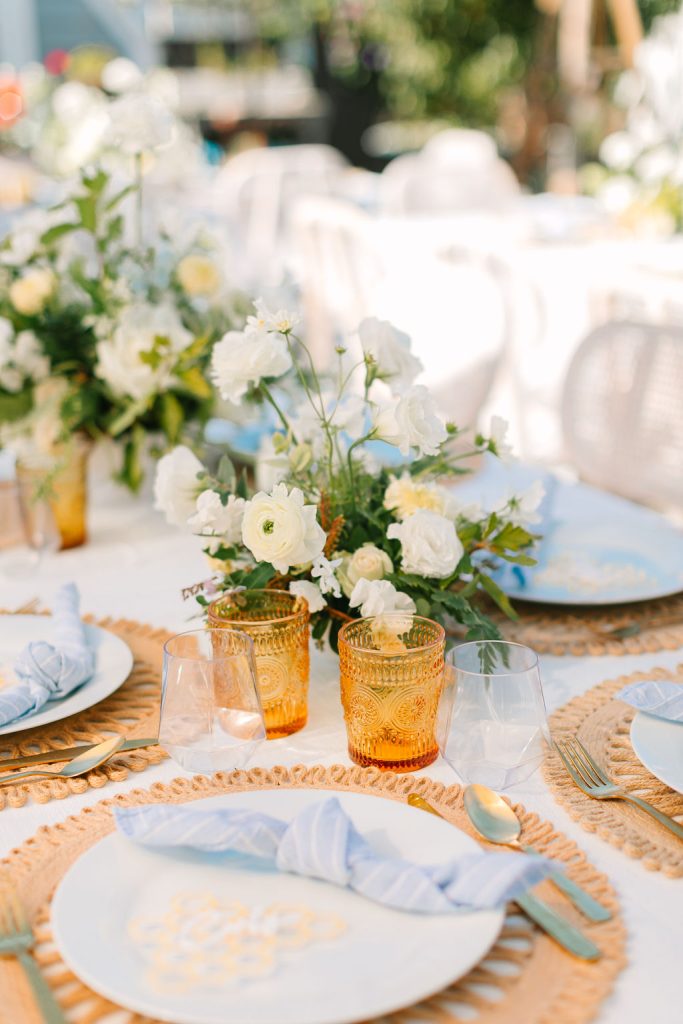 Gosh, I love these flowers!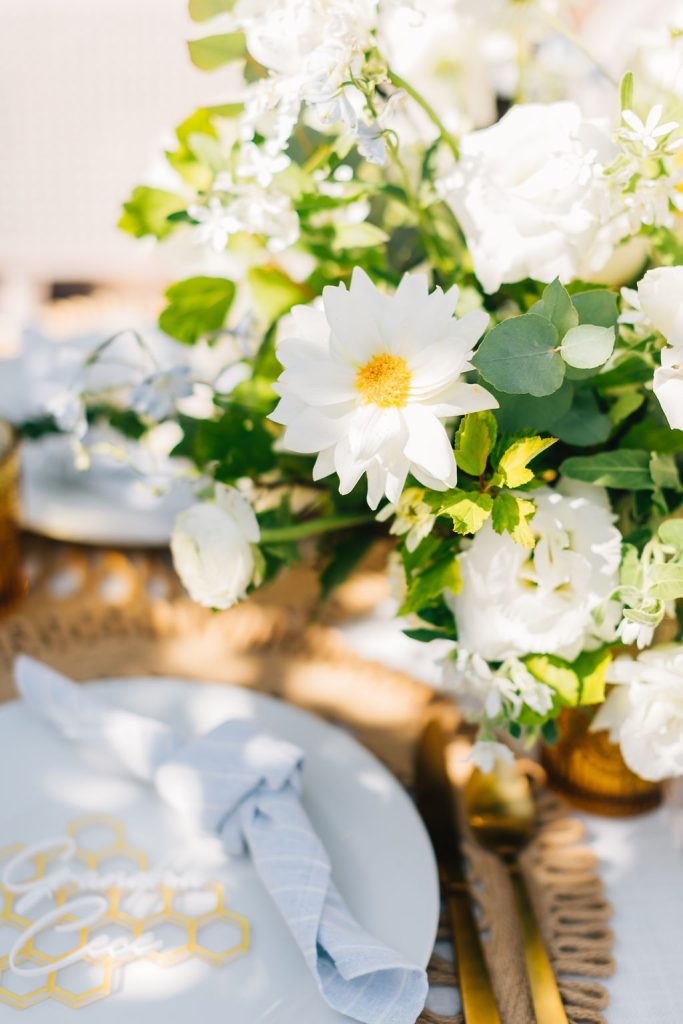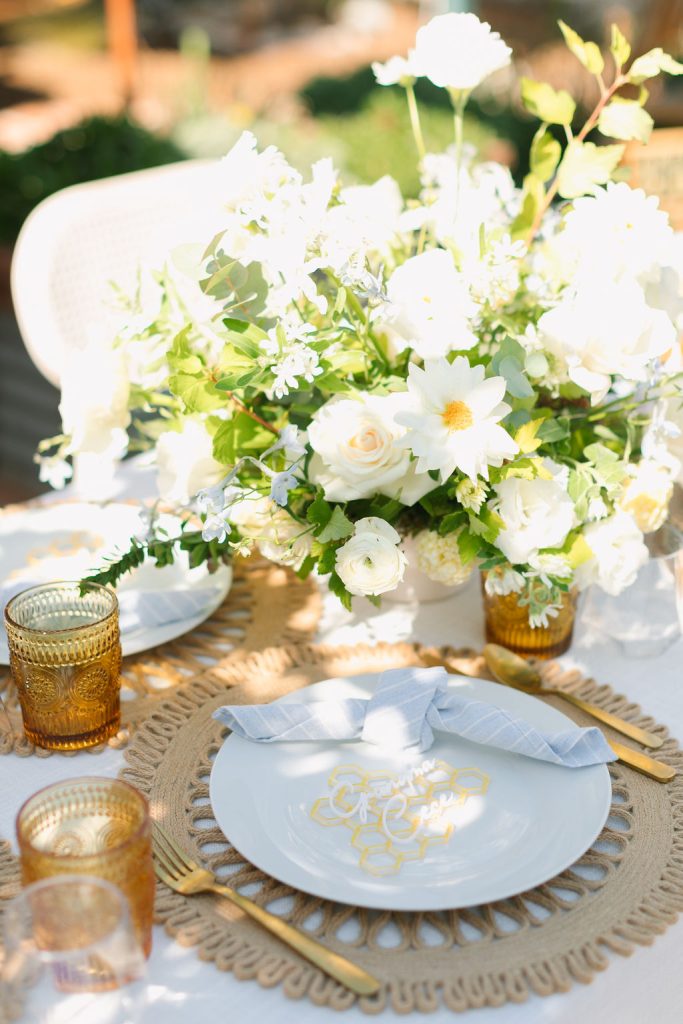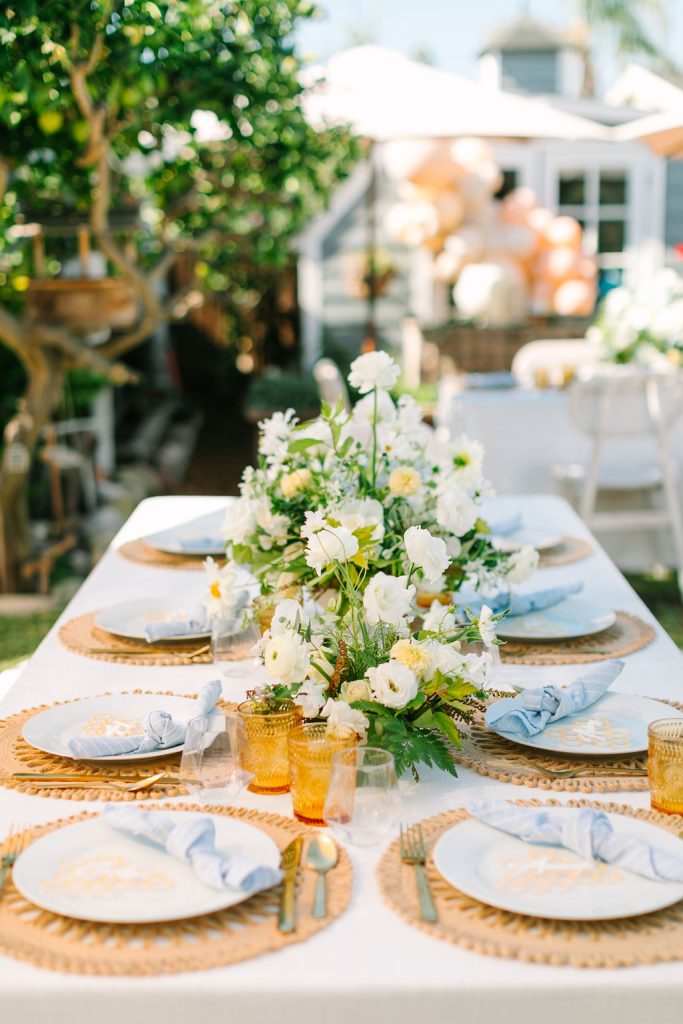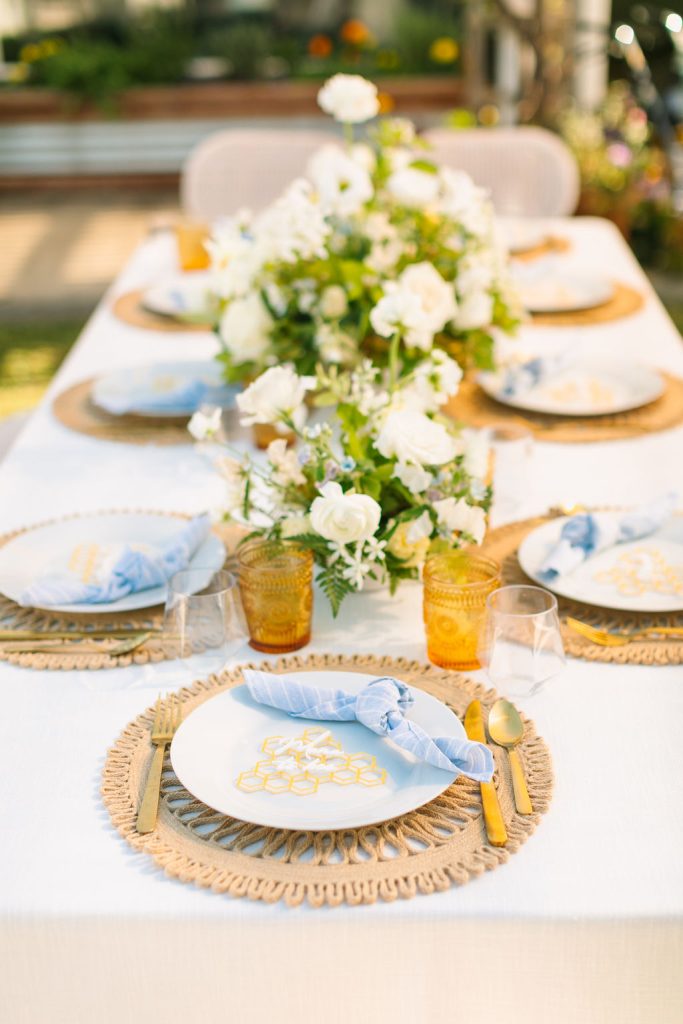 Such a pretty scene and a gorgeous day for baby Lucas!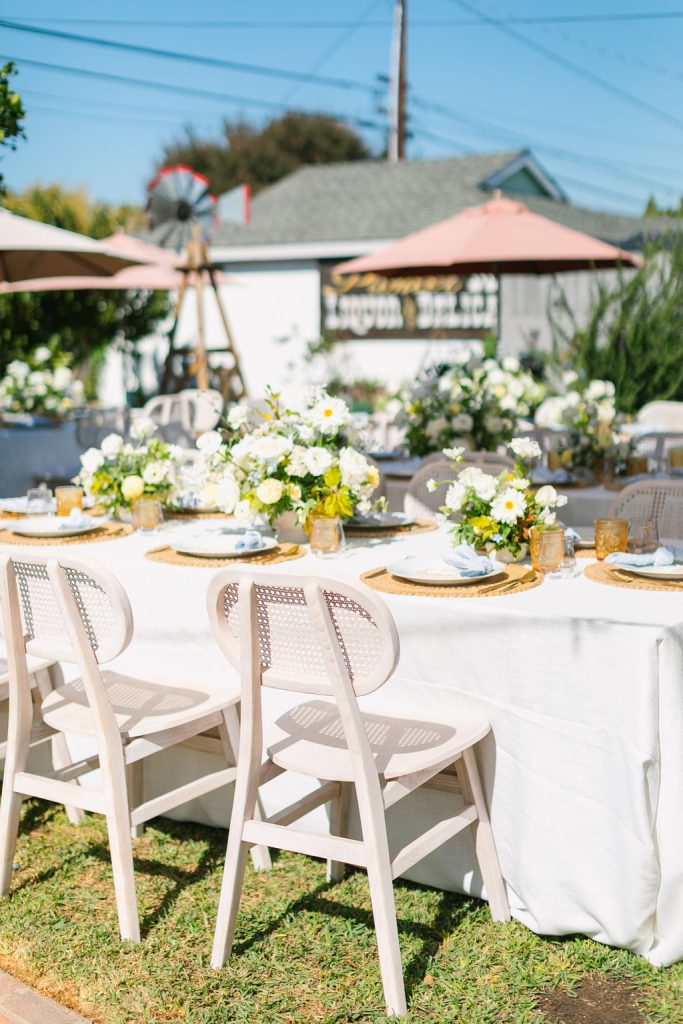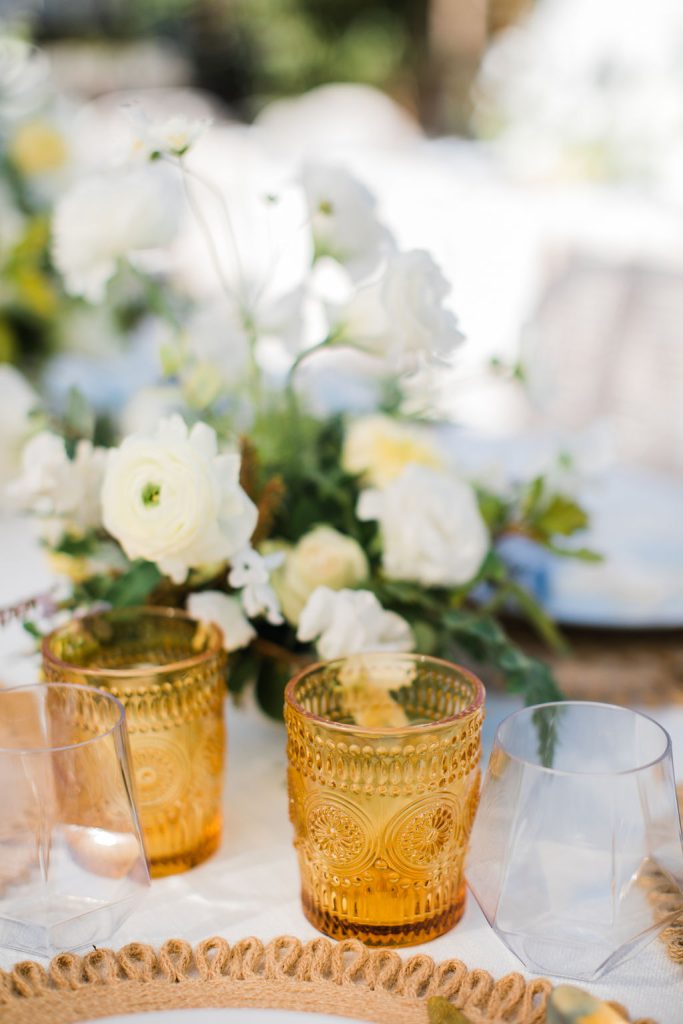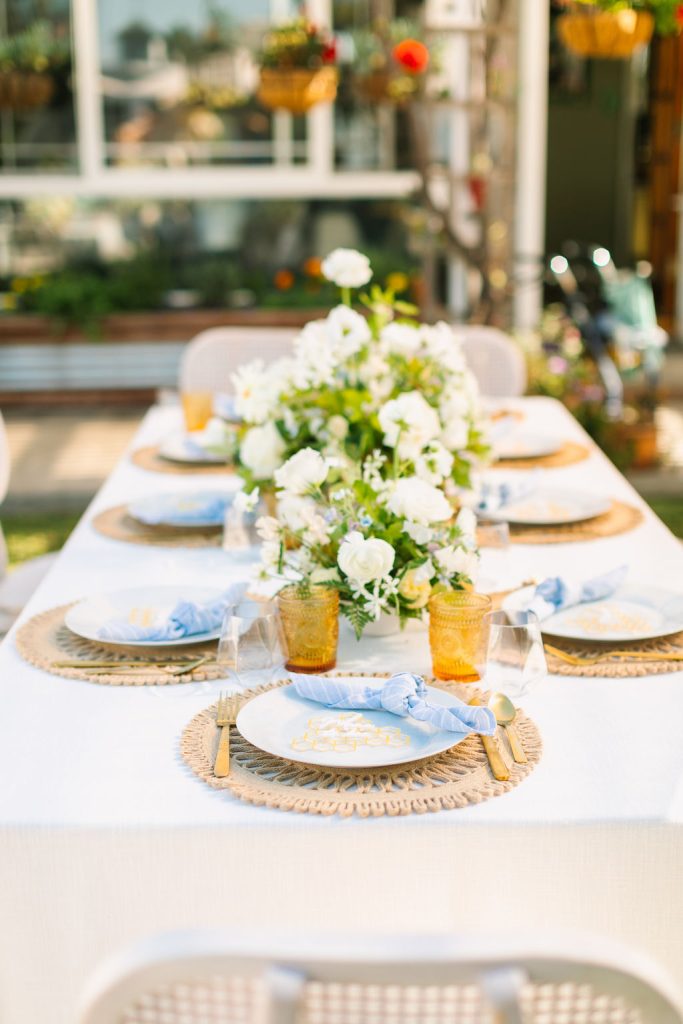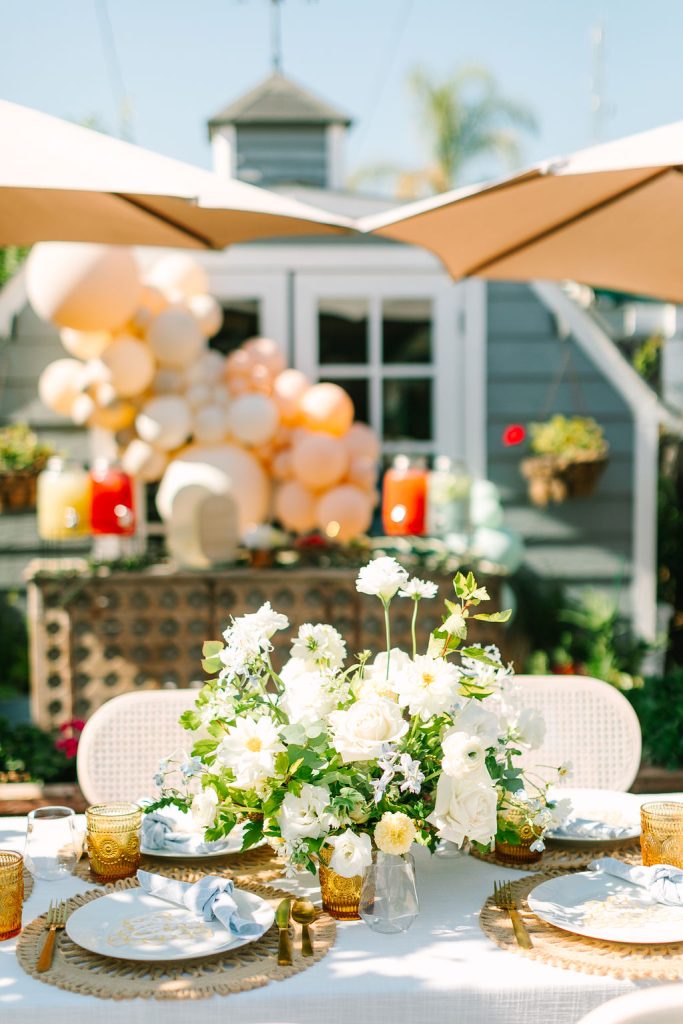 As you can see the photographer really liked her shower, haha! She definitely captured so many gorgeous images I just had to use so many!!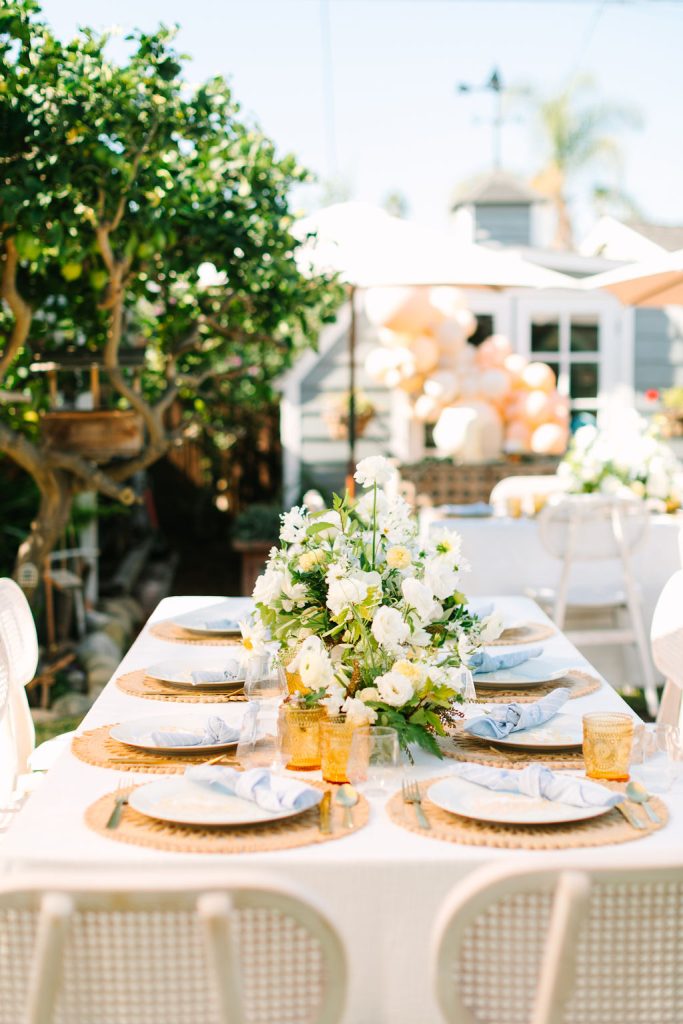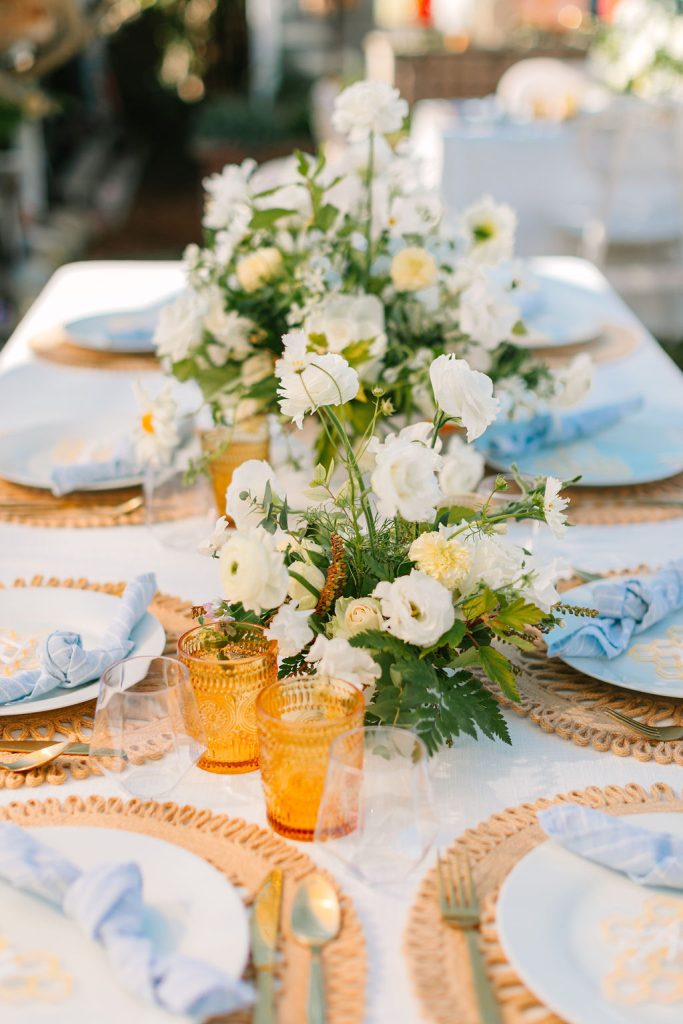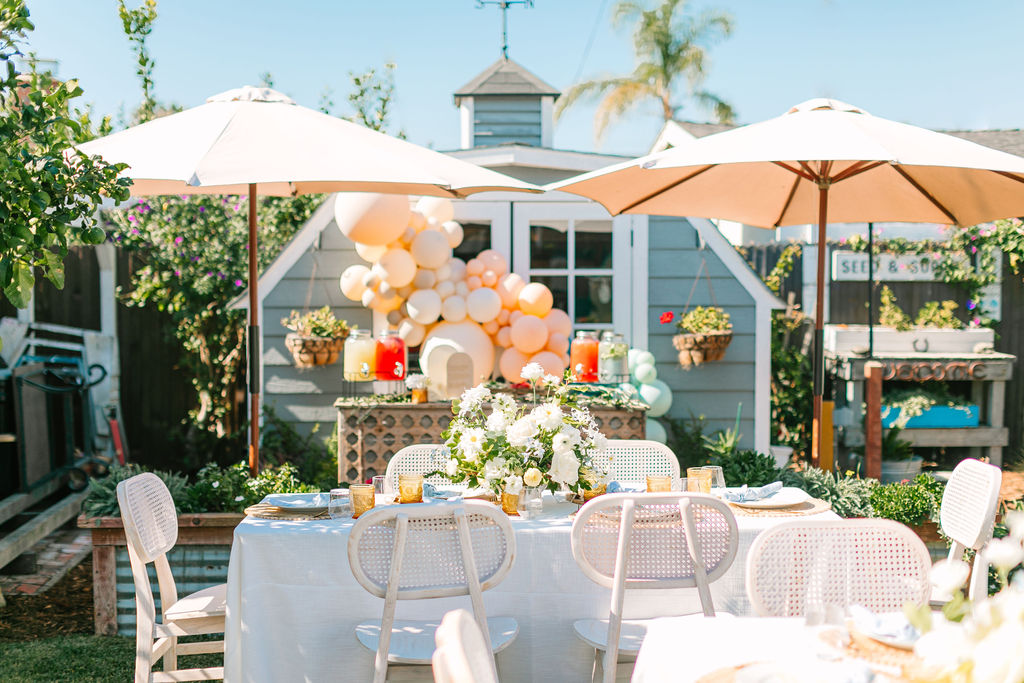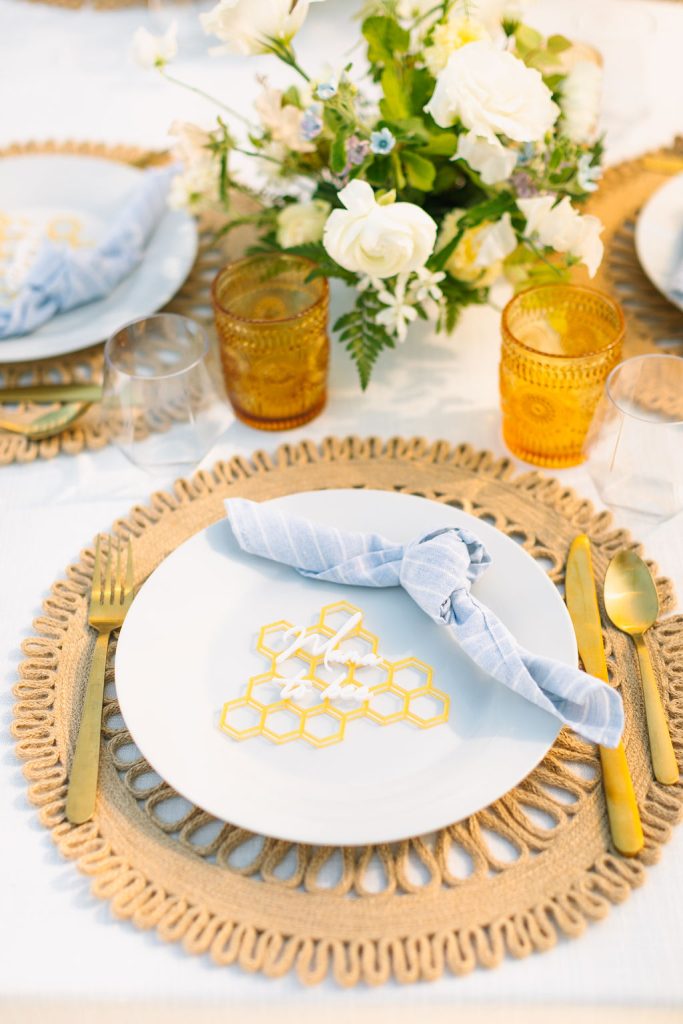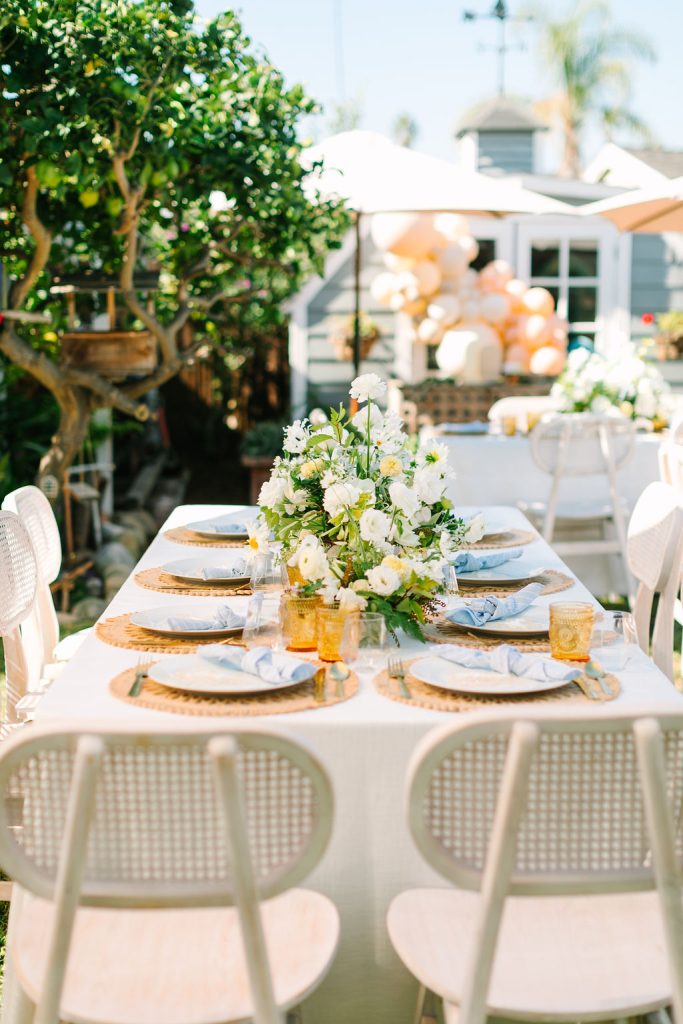 Onto our beautiful bar set up! Sweet Salvage Rentals had the most perfect vintage honeycomb styled bar that worked seamlessly with the decor. The Pop Shop added some of her pretty balloons and Sip Fresh added all of the amazing juices you see. So refreshing and yummy!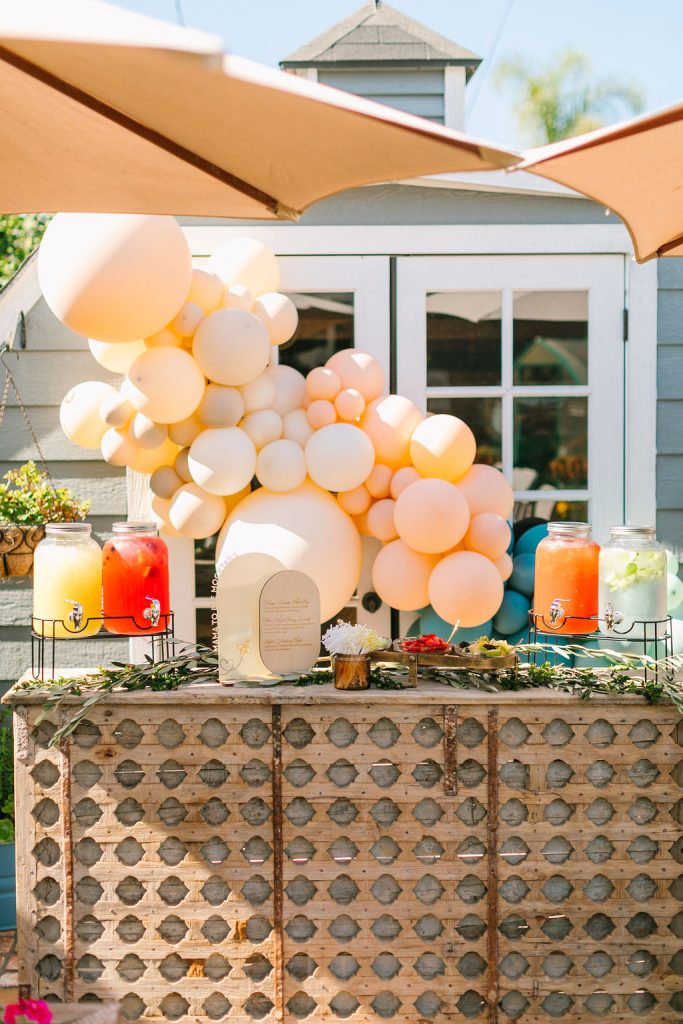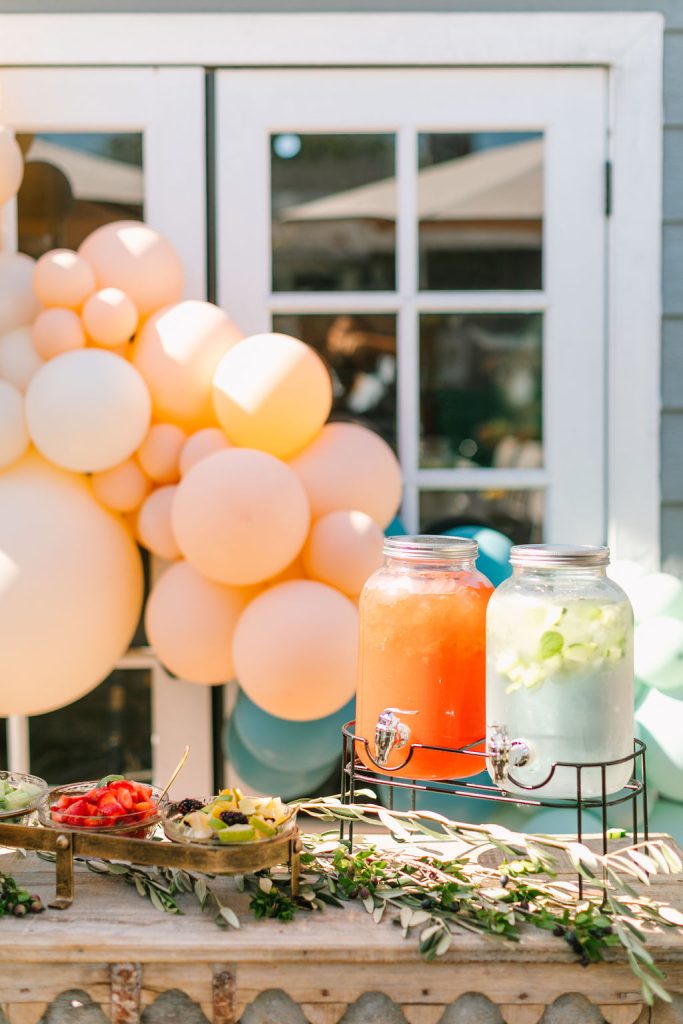 I also can't get enough of the bar sign from Creative Amme – her attention to detail is amazing!!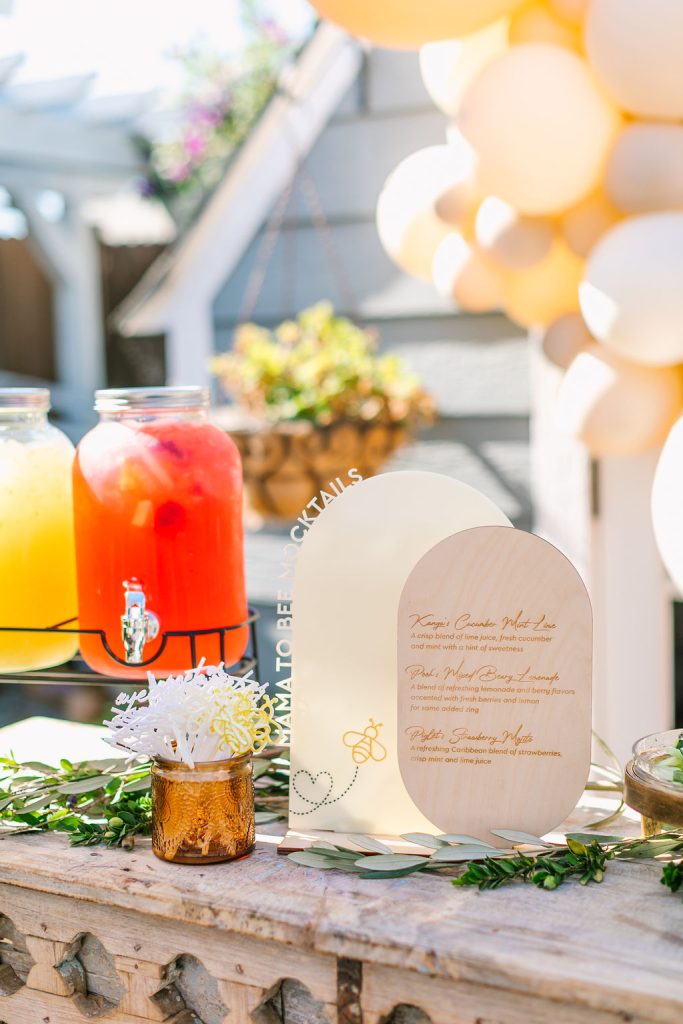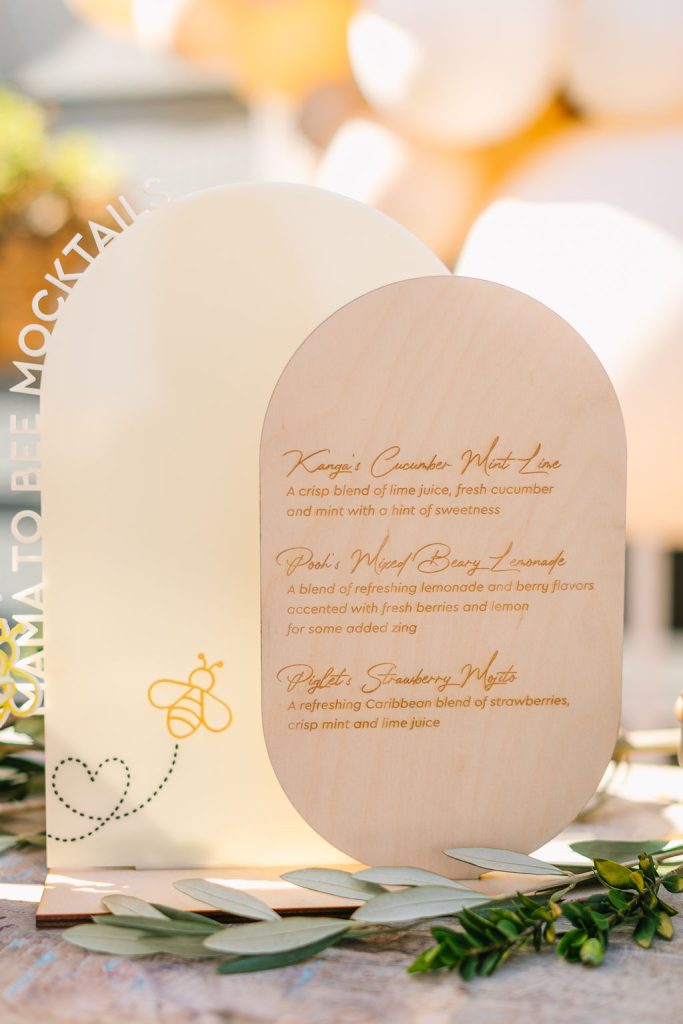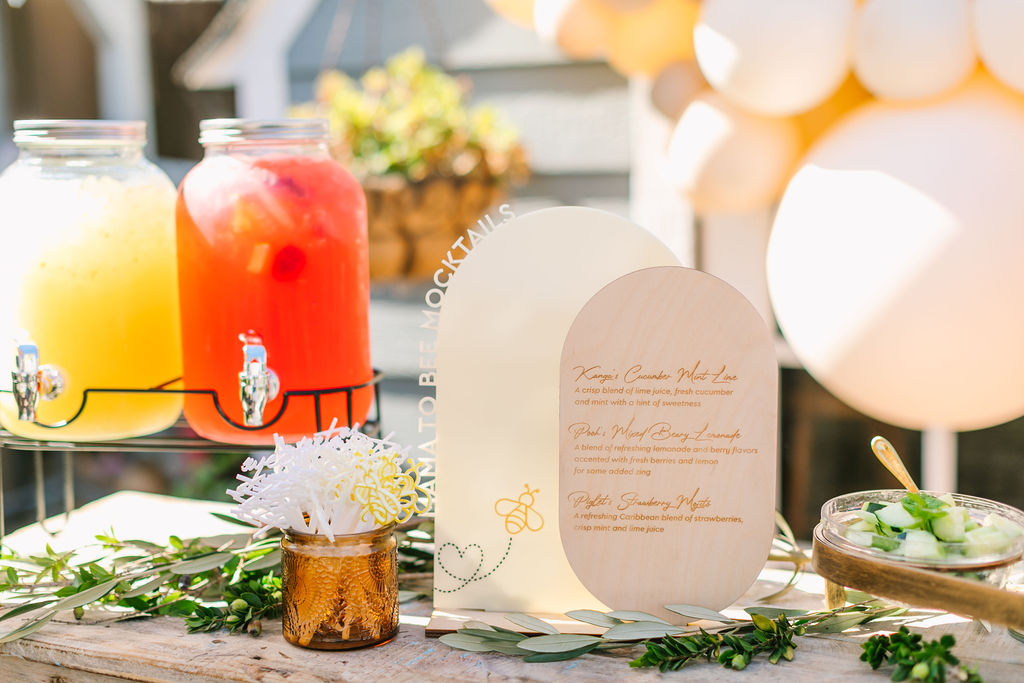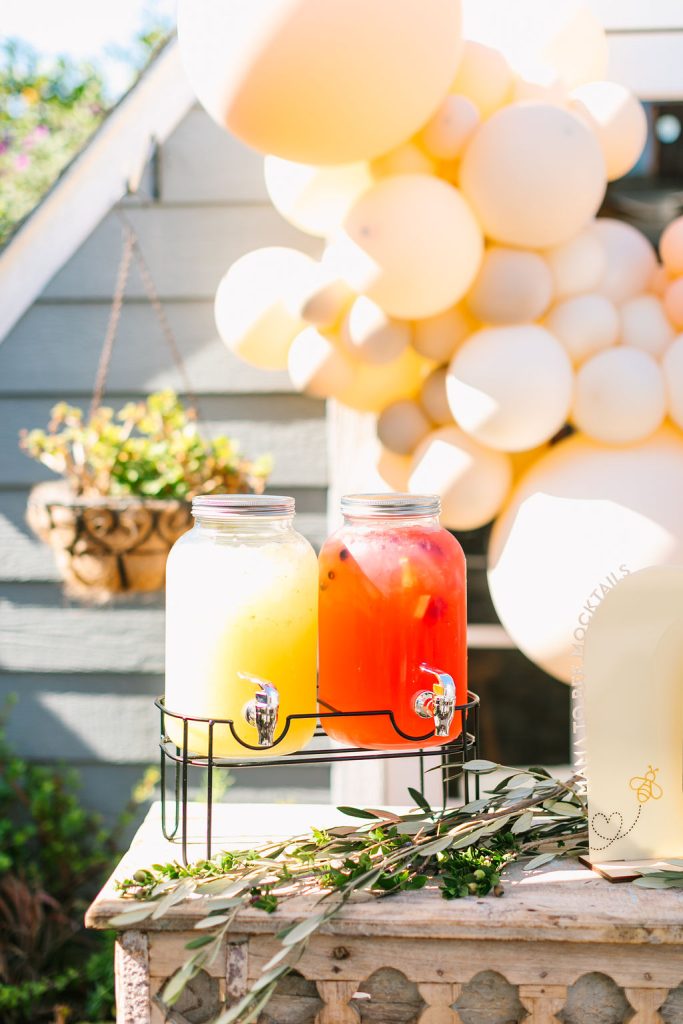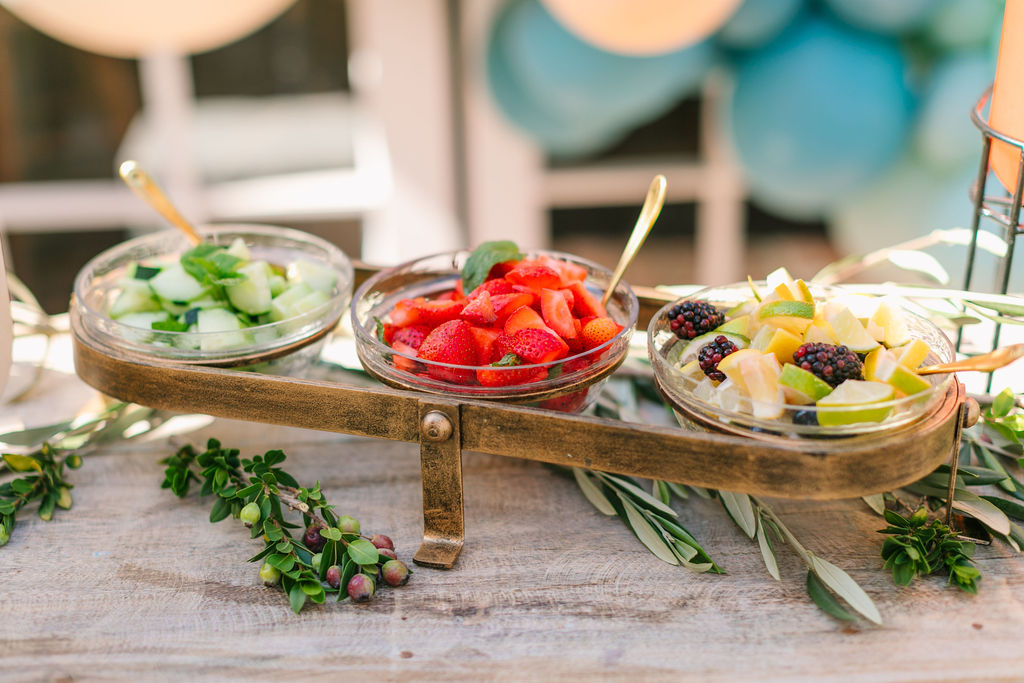 More pretty yumminess with the food spread! How adorable is that clothing line of Lucas' little outfits and mini Winnie the Pooh stuffed animals behind it?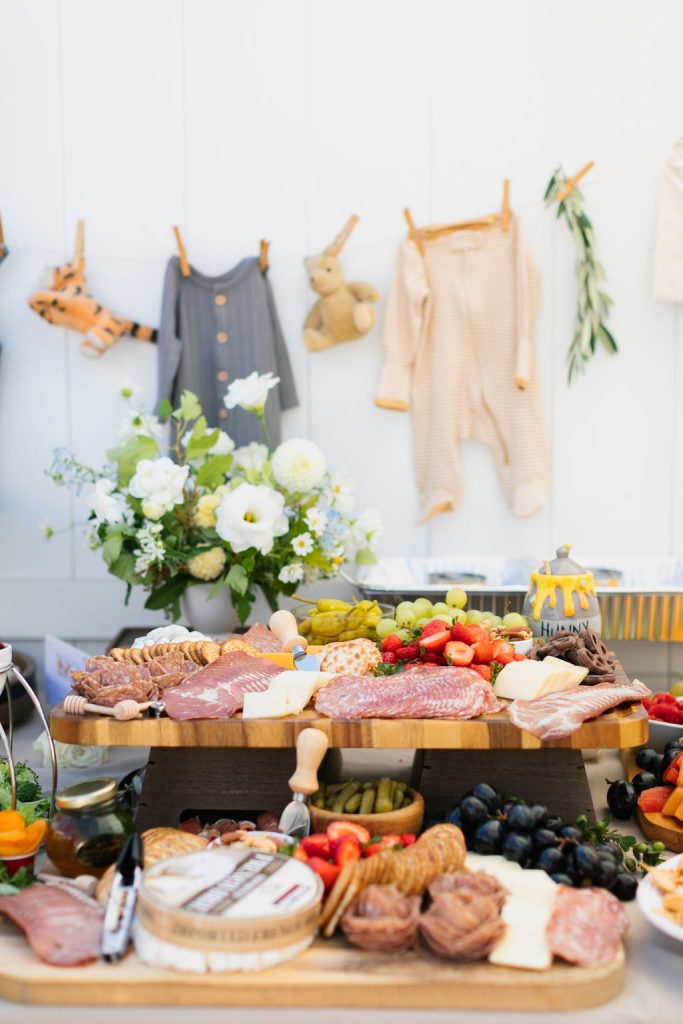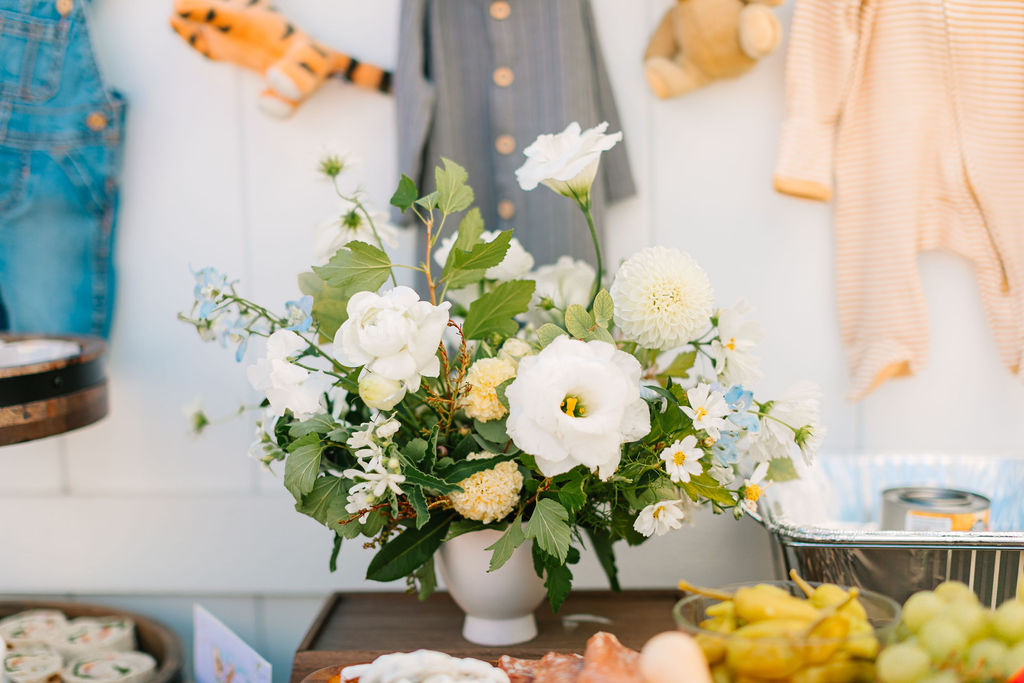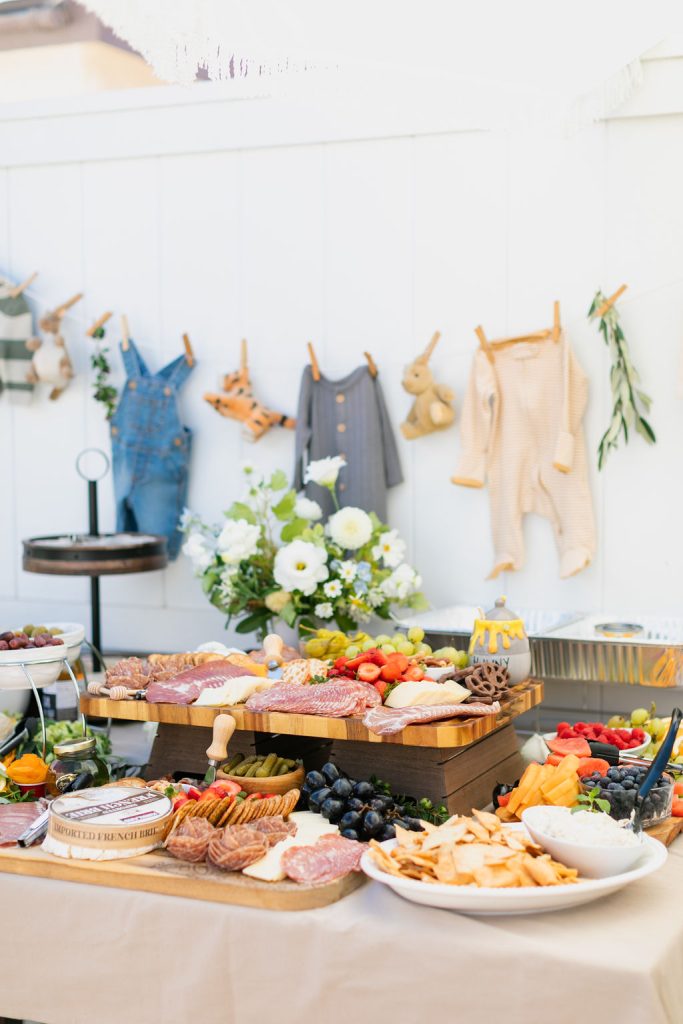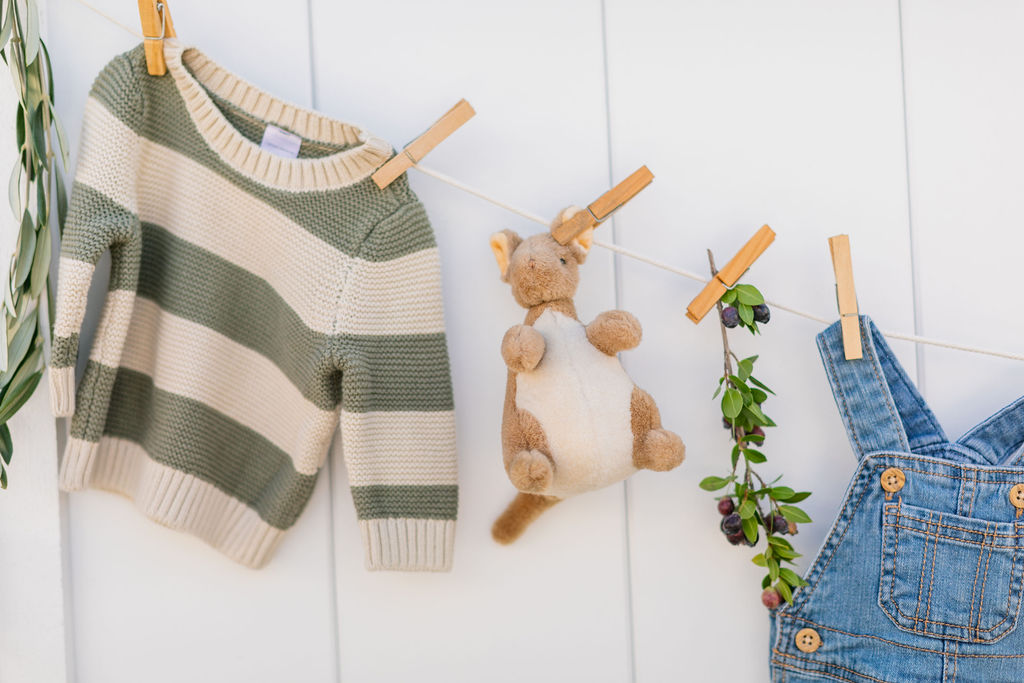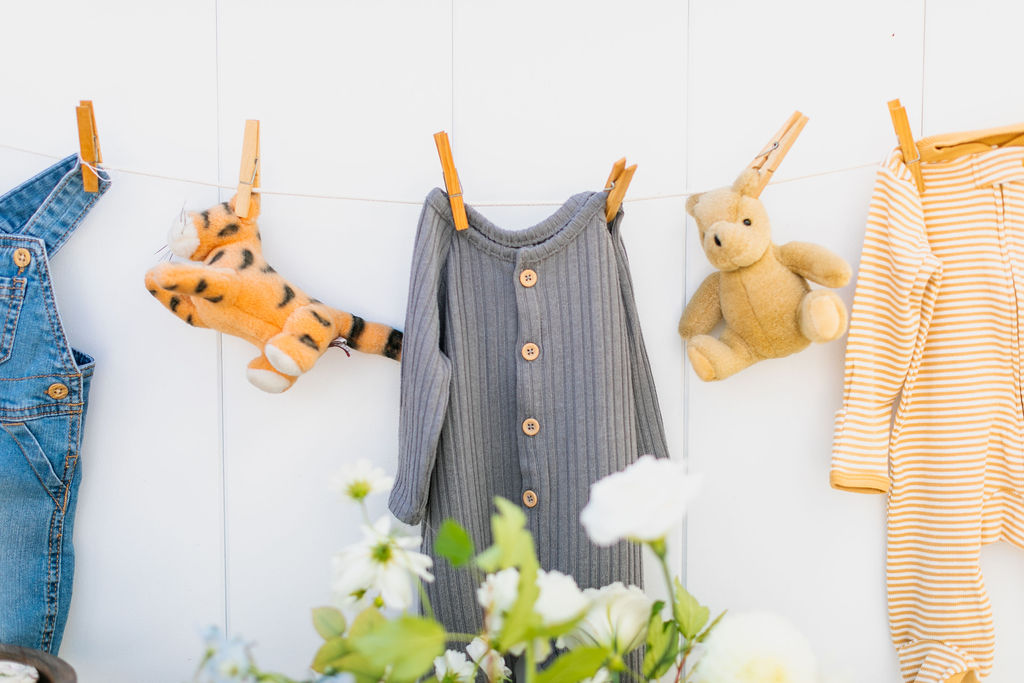 Love this shot of Mama to be enjoying a yummy drink and her little belly!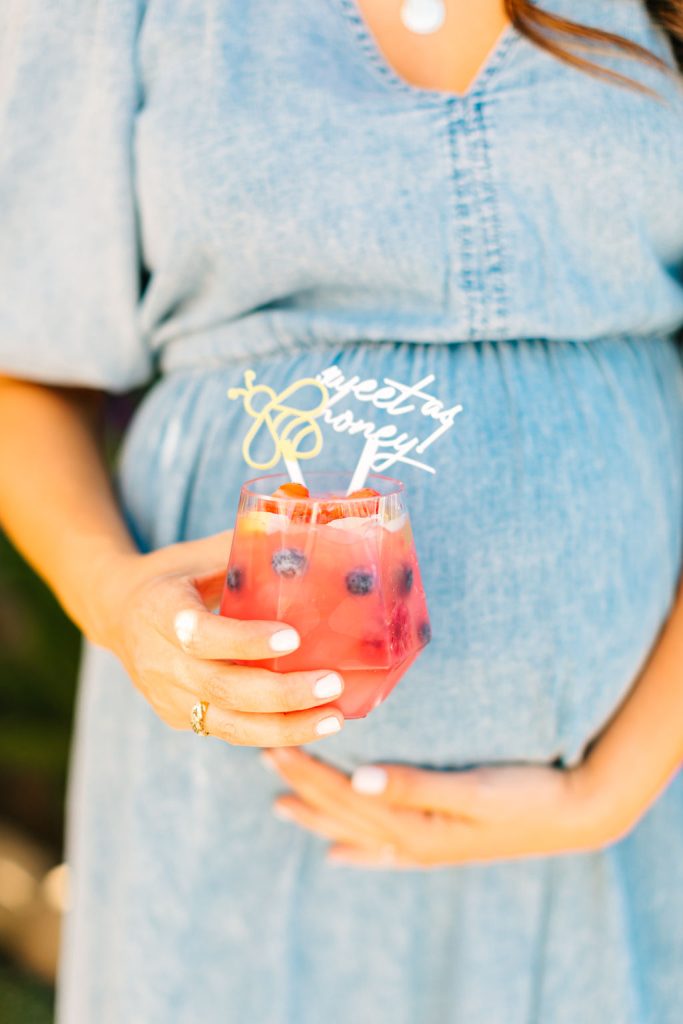 This may be my favorite part of this shower… Jessica's in laws have created a mini Winnie the Pooh garden that baby Lucas can enjoy when he gets bigger. Isn't this the cutest thing you've ever seen?! Grandparents are the best!
Here's a little bit from Jessica…
"My Husband's favorite childhood toy was his Winnie the Pooh, so with that in mind I just had to bring the magic of the 100 acre woods for our baby boy's shower. I wanted to have subtle hints of classic Pooh but mainly focus on the 100 acre woods by combining nature elements mixed in with honeybees. My in-laws hosted and surprised me by making miniature homes of the characters throughout their garden. It felt very special to bring back this character that my Husband grew up knowing and loving and we can't wait to share this classic with our son."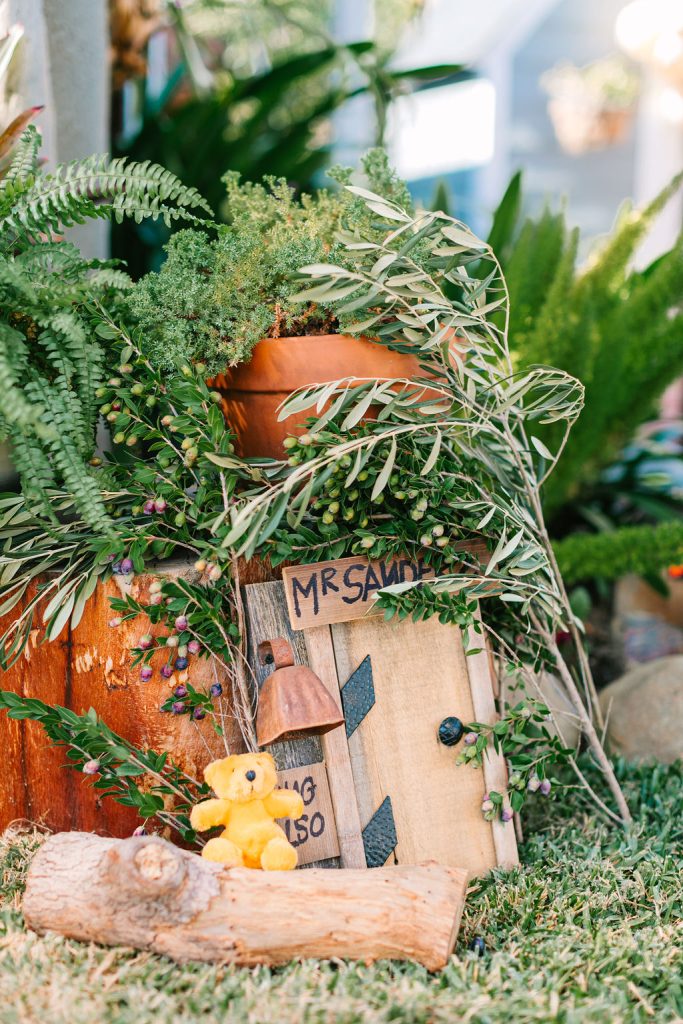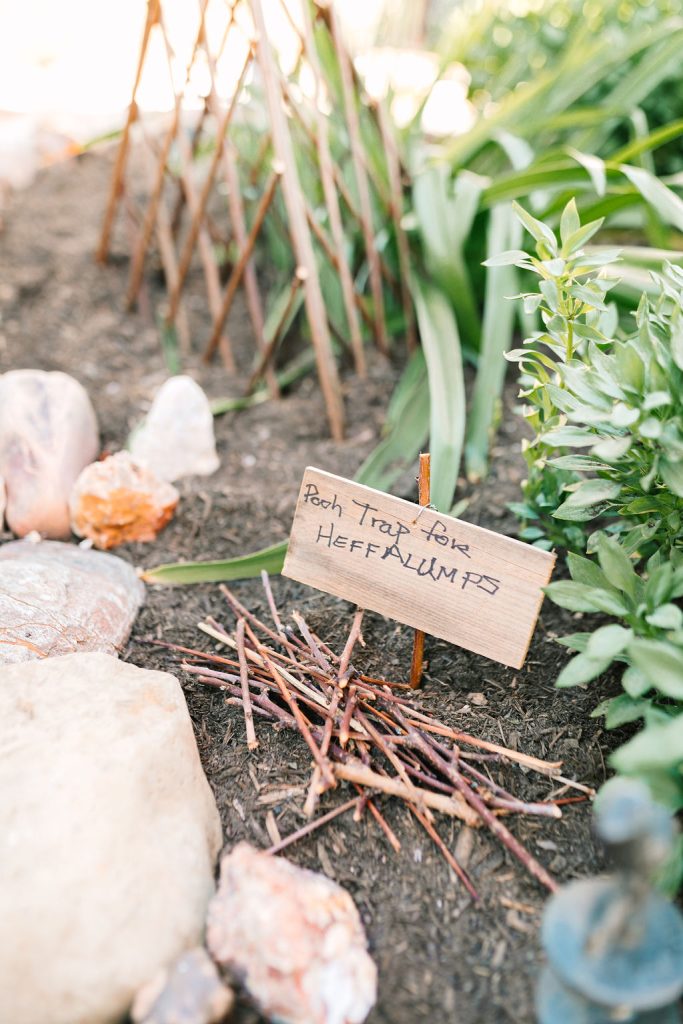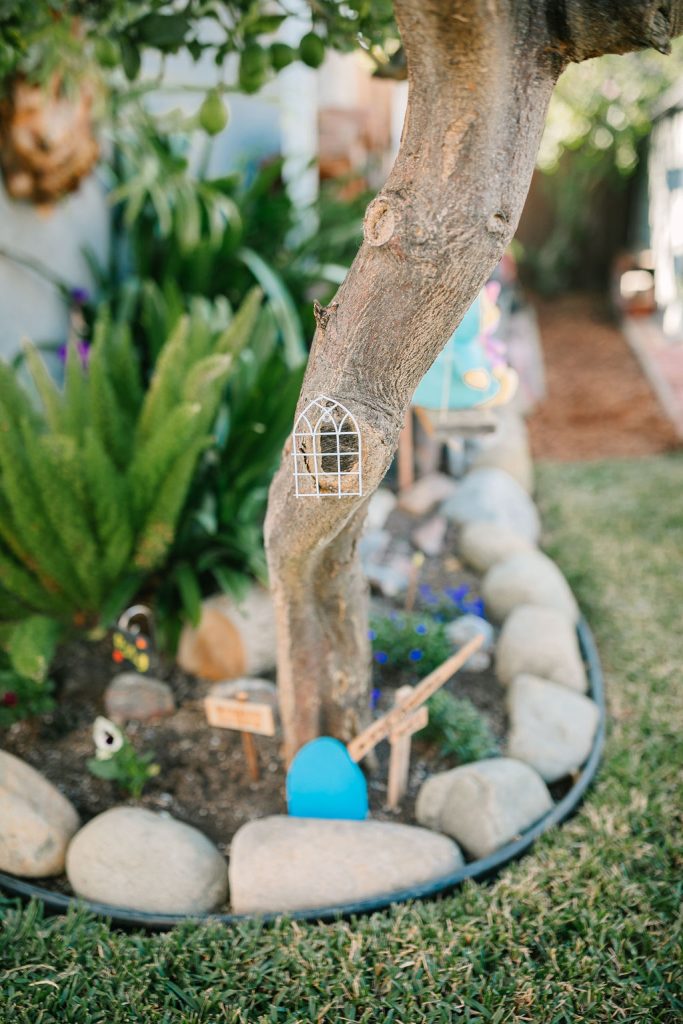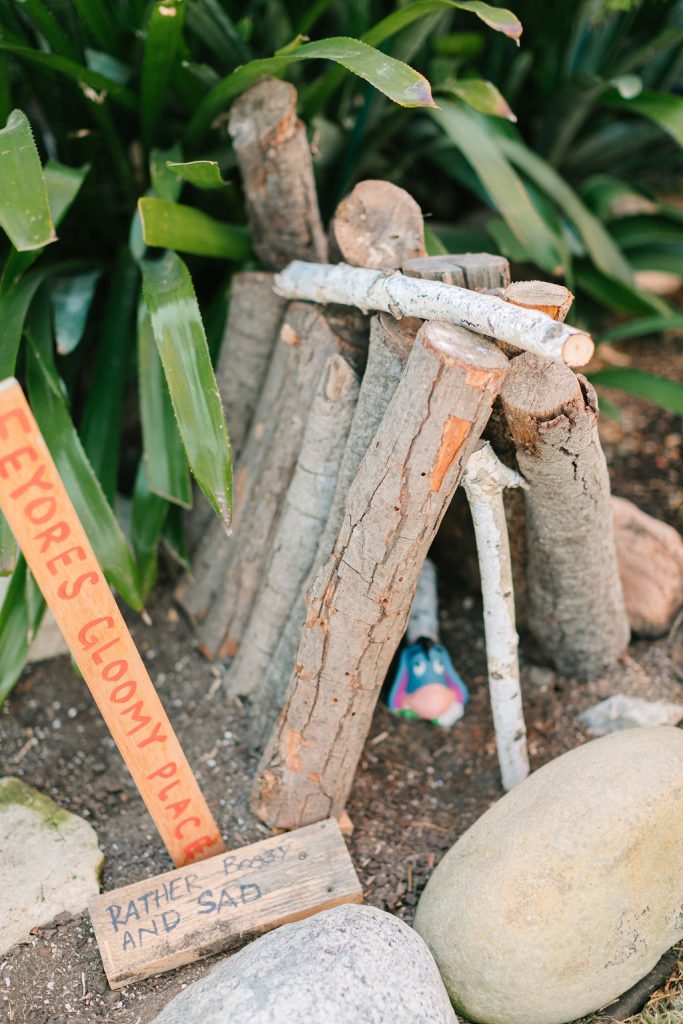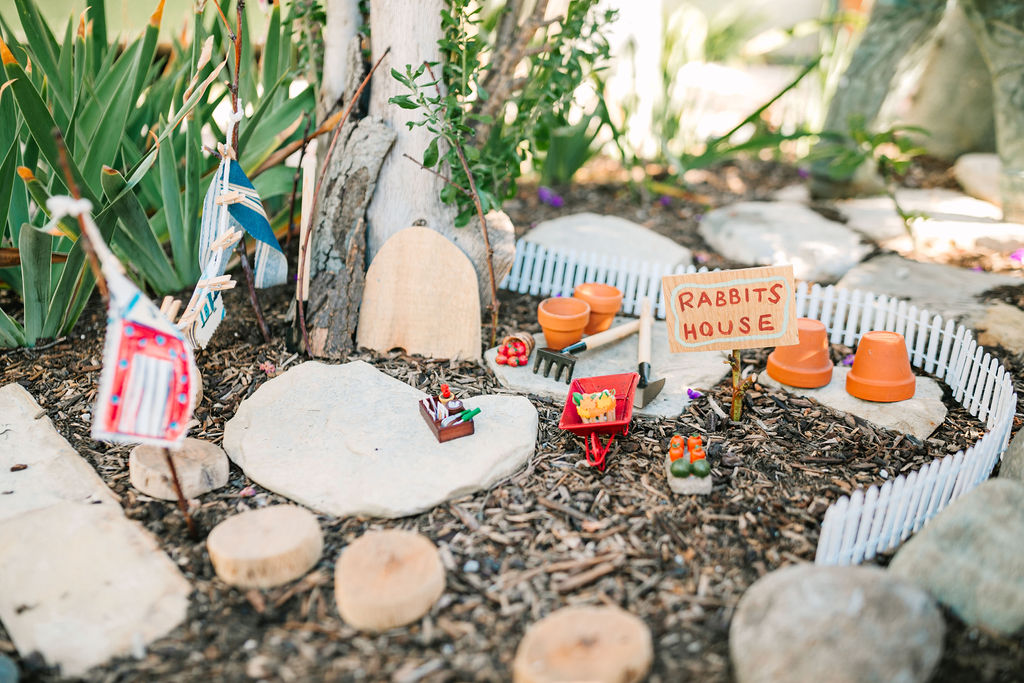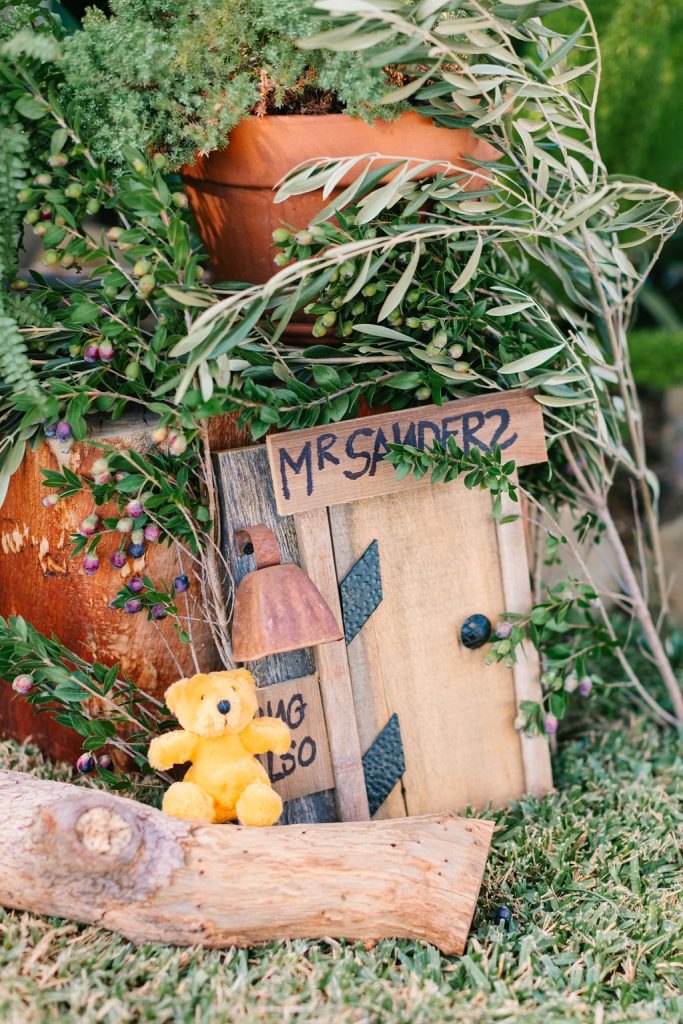 Another fun element of this shower was this fun photo backdrop area! We used Sweet Salvage Rentals vintage tabletops flipped up and added The Pop Shop's balloons. Third & Park also brought the most amazing blooms and tons of them in baskets that added so much to this already pretty photo moment.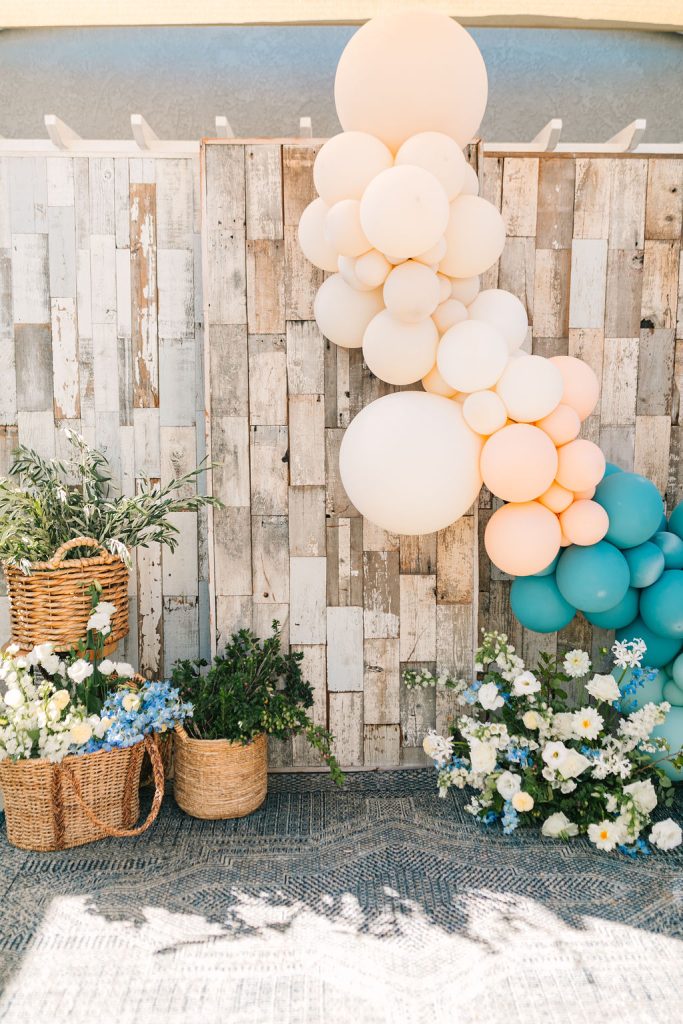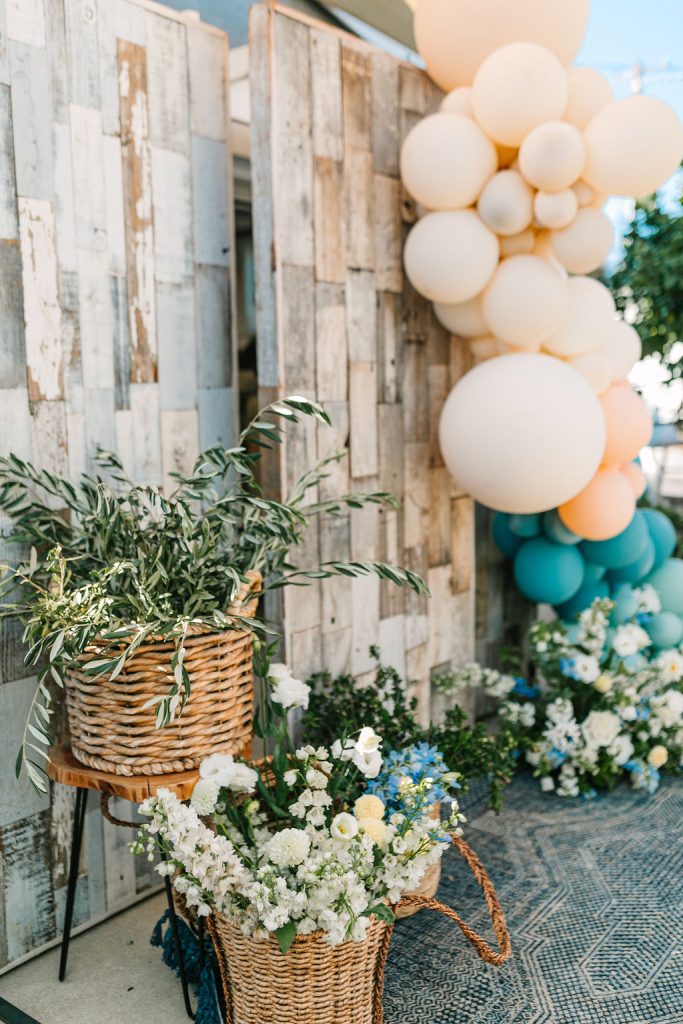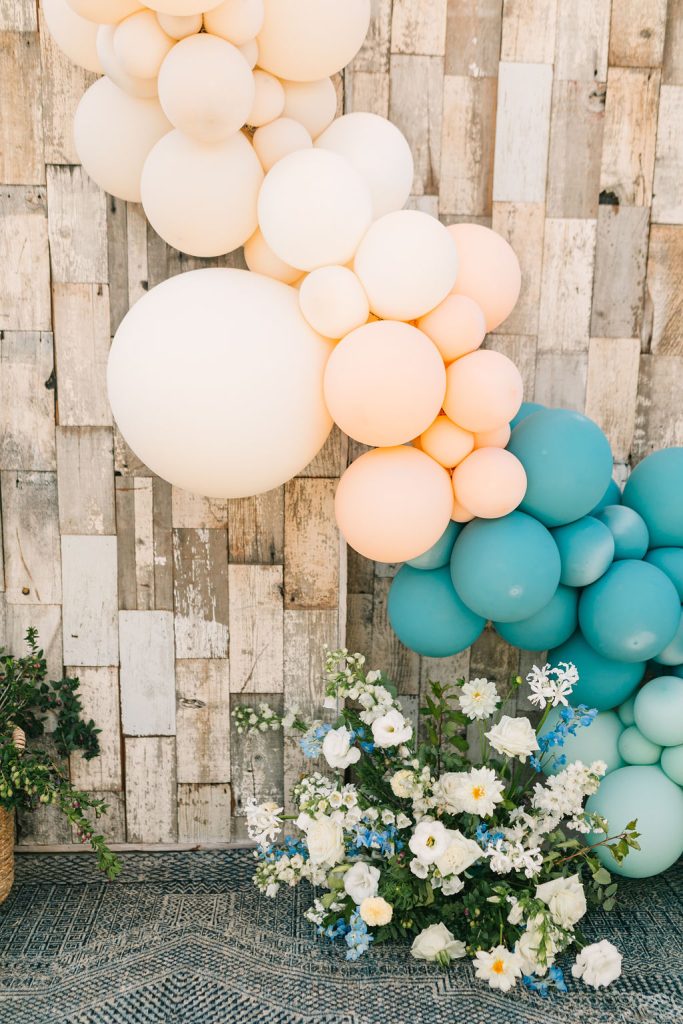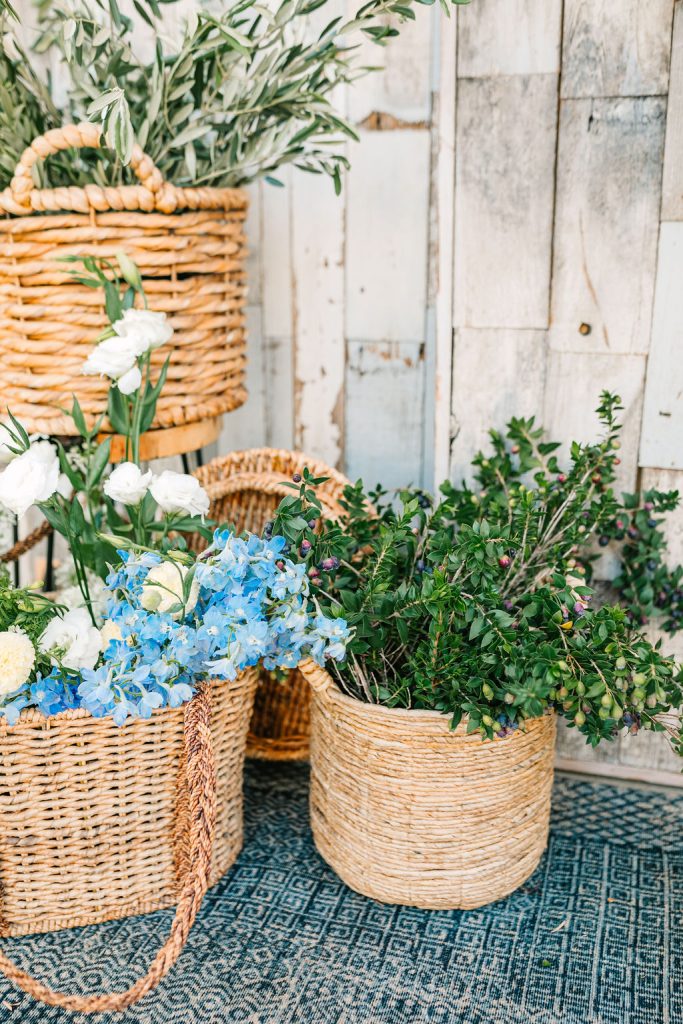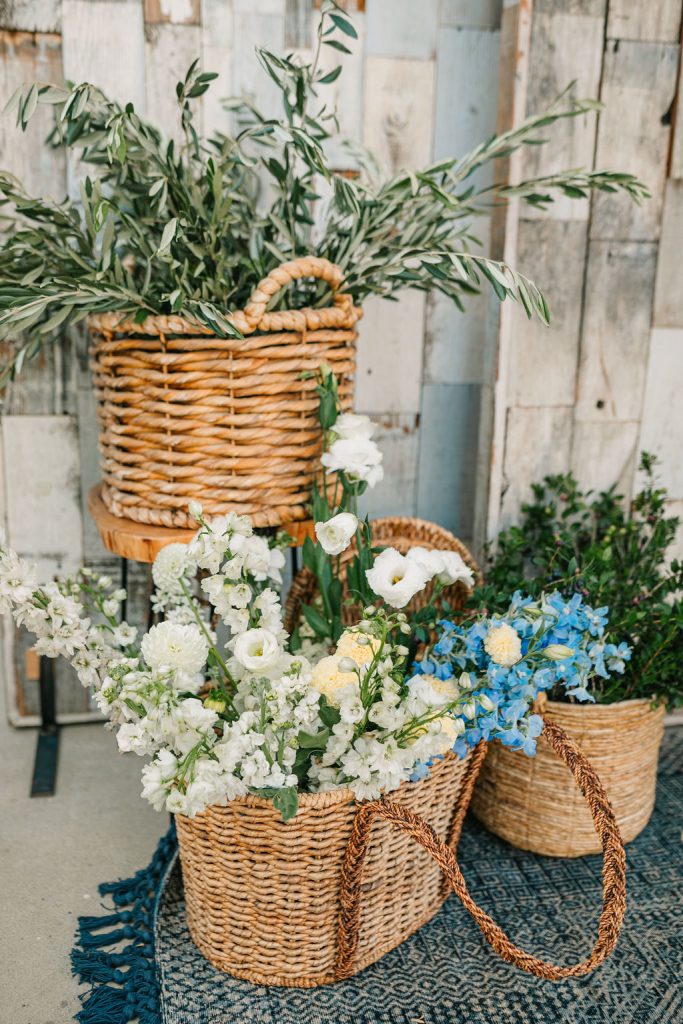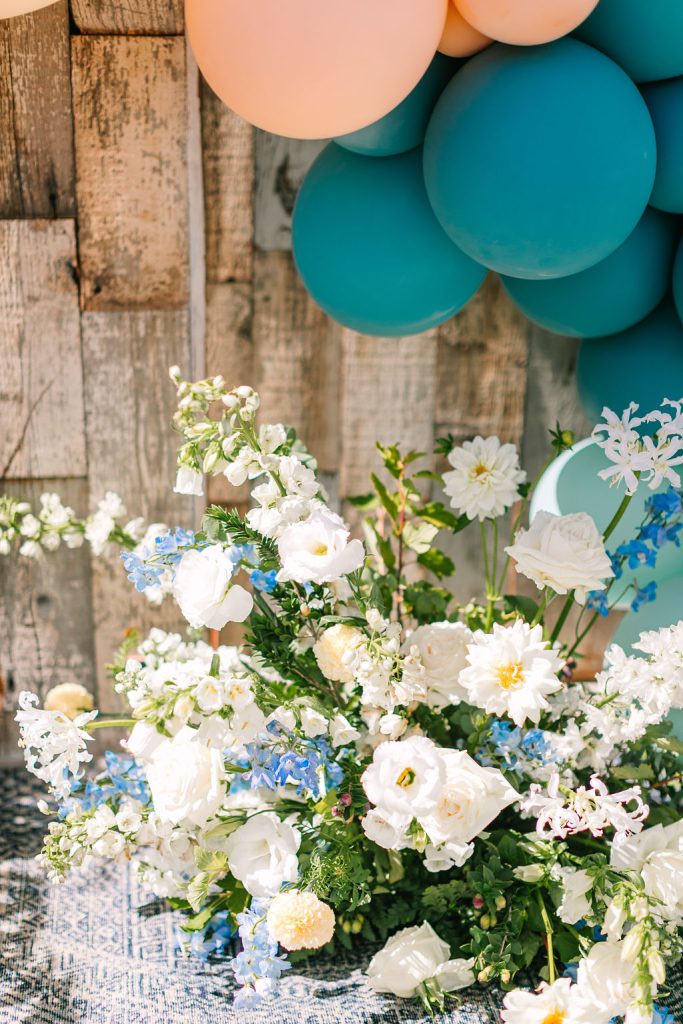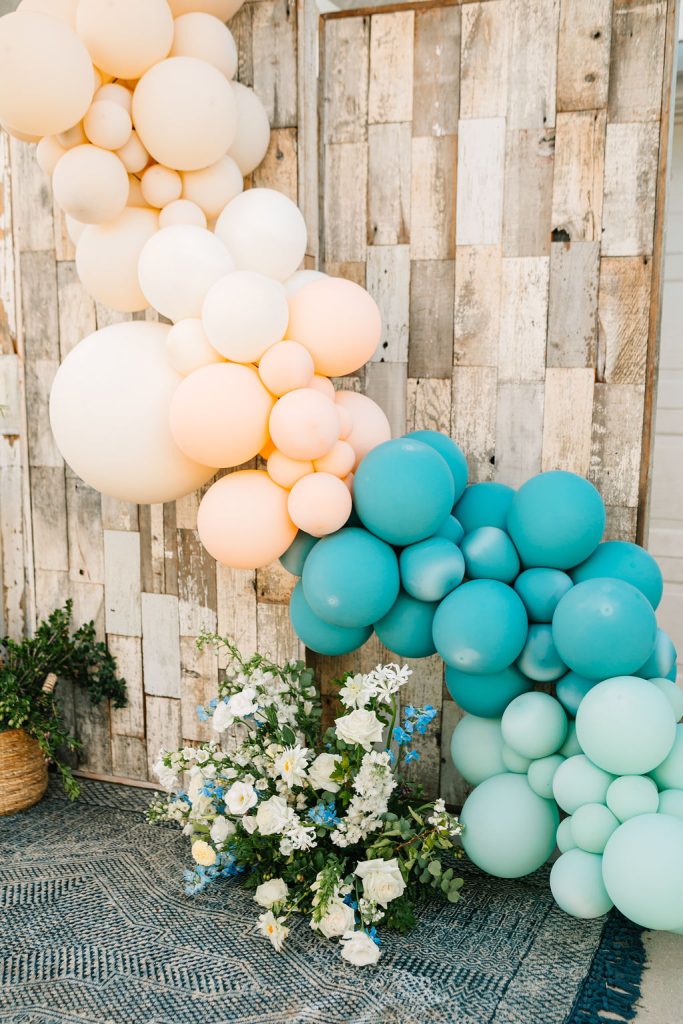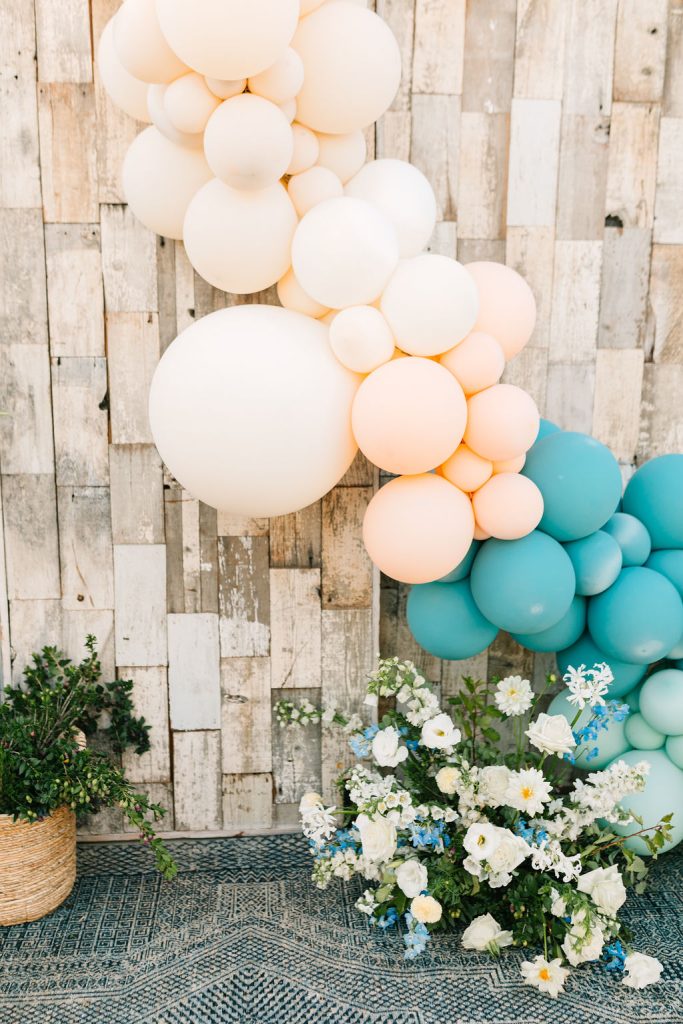 Jessica had the sweetest games set up for guests to play, and again the most adorable signage from Creative Amme.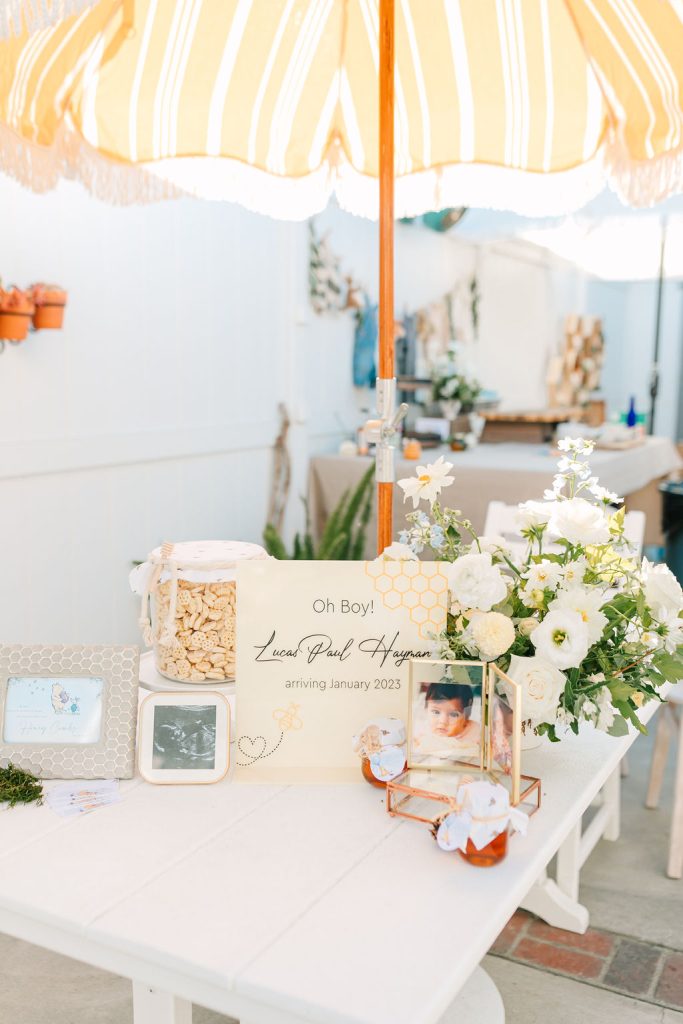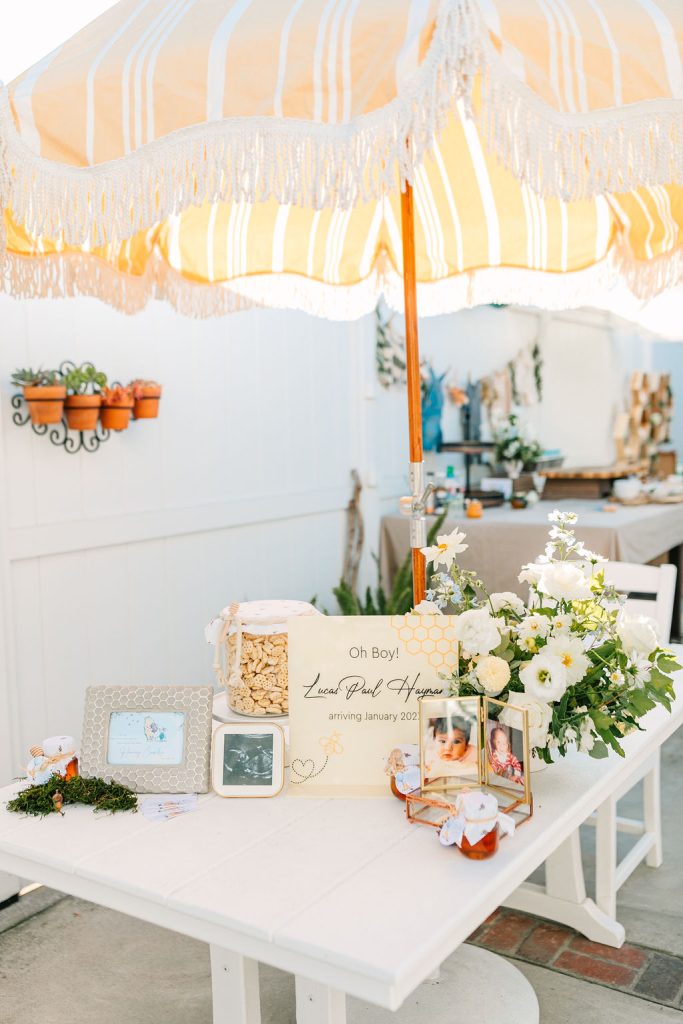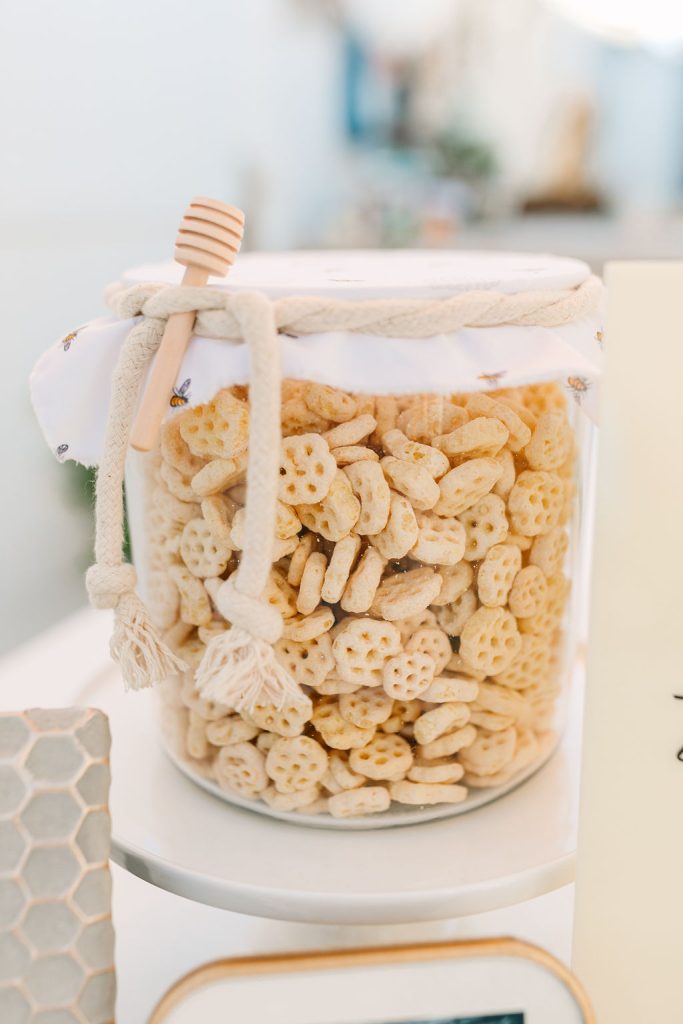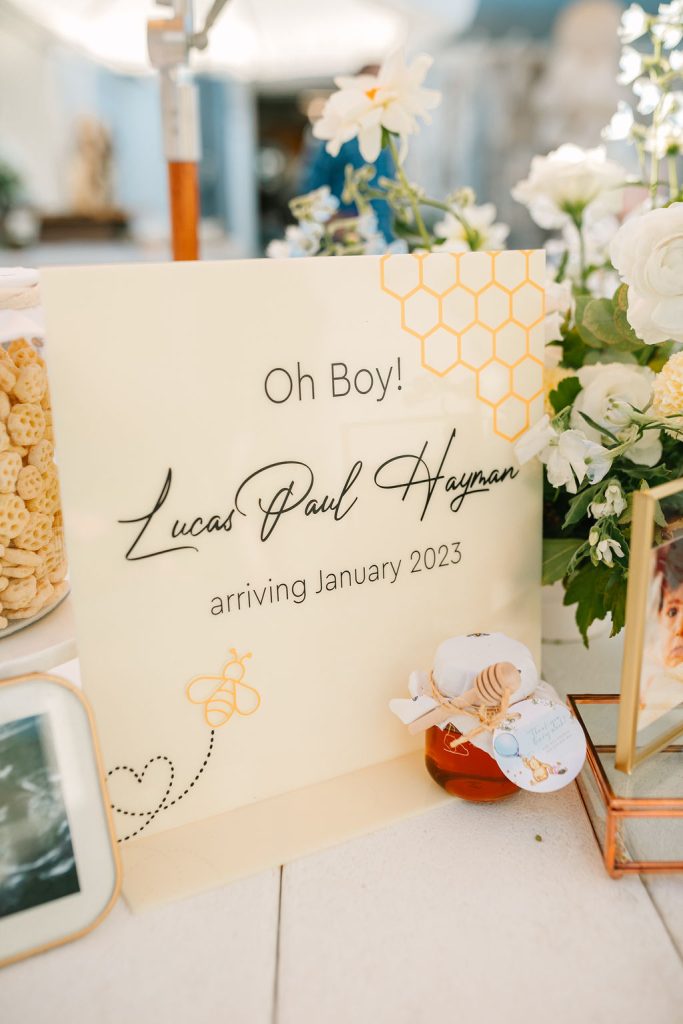 There's that sweet mama being spoiled, just like she deserves!!!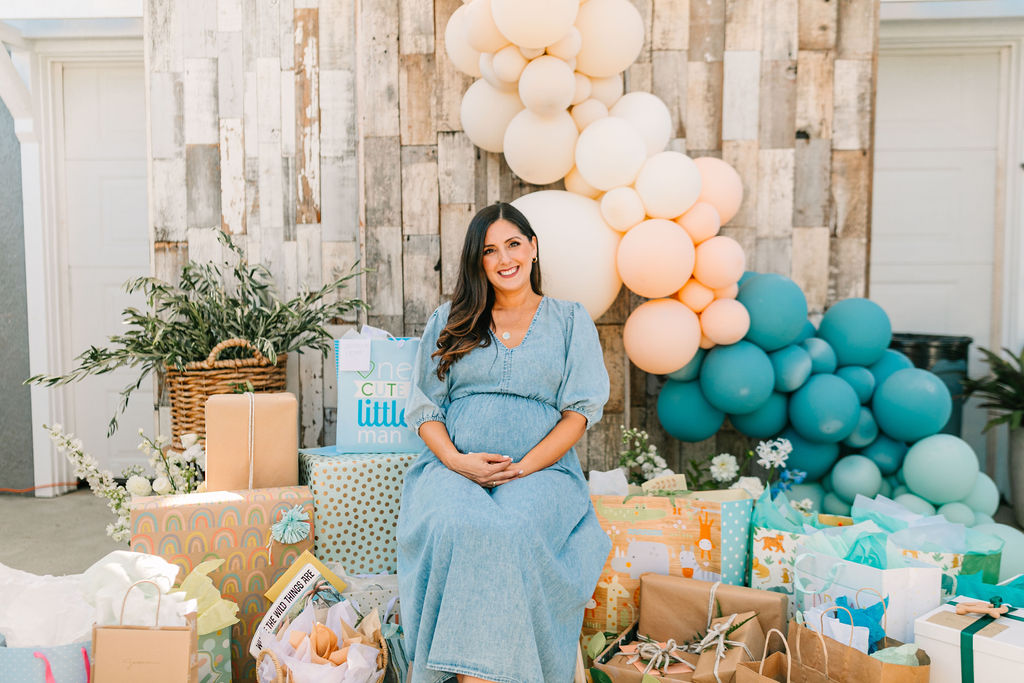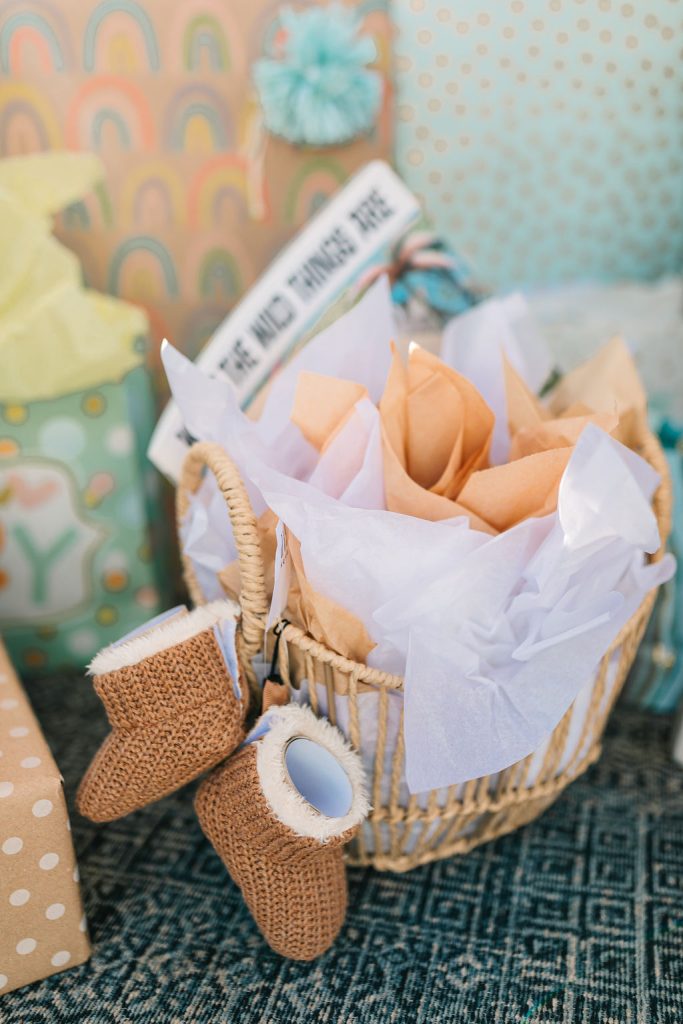 And the winner for cutest dessert set up goes to…. Jessica's hubby Matt built this honeycomb structure as a backdrop and it was adorned with cupcakes and greenery – so adorable! I love all of the sweet nods to the 100 Acre Woods!! The Cake was from Lazy Acres, Cupcakes and Tigger Tails from Julissa and the cookies by Jess Made with Sugar. Such an amazing display and so many delicious treats to choose from!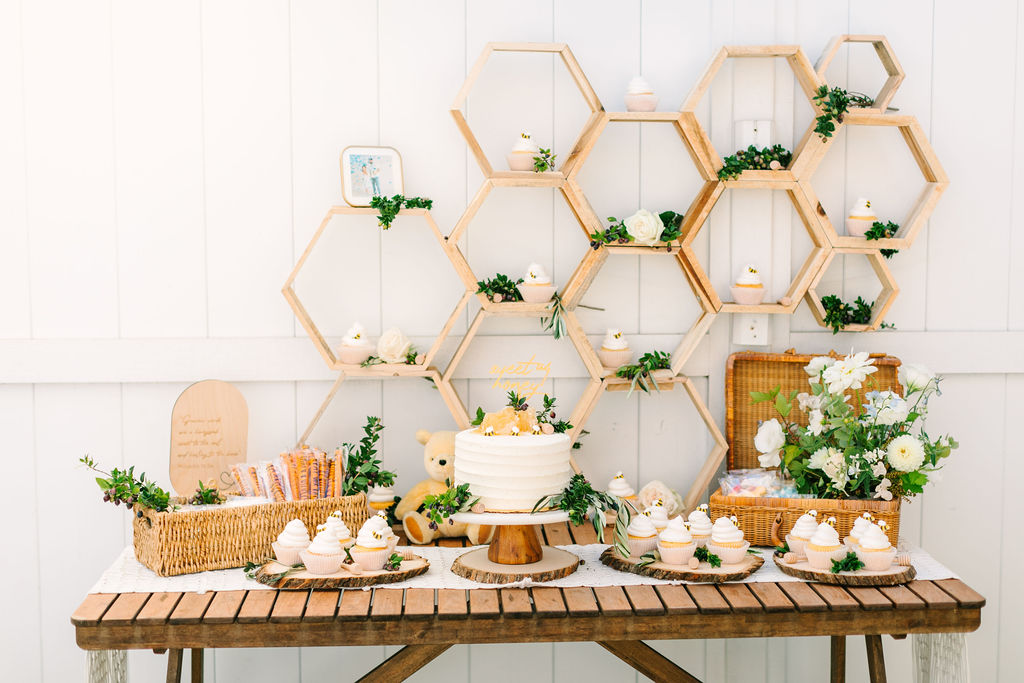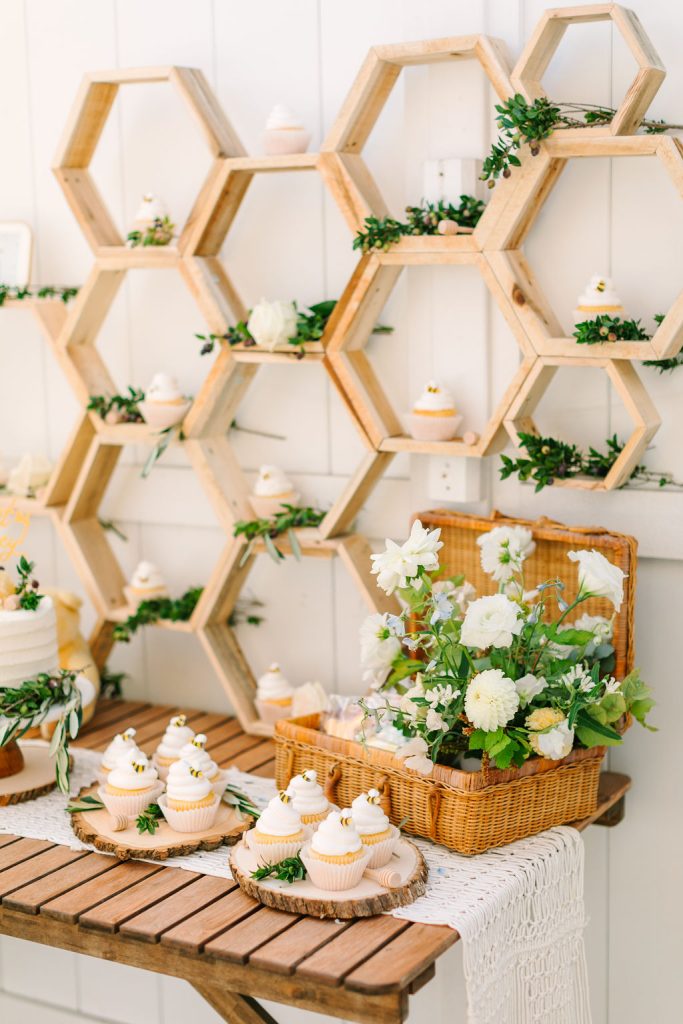 In love with this cake topper by Creative Amme styled with the raw honey!!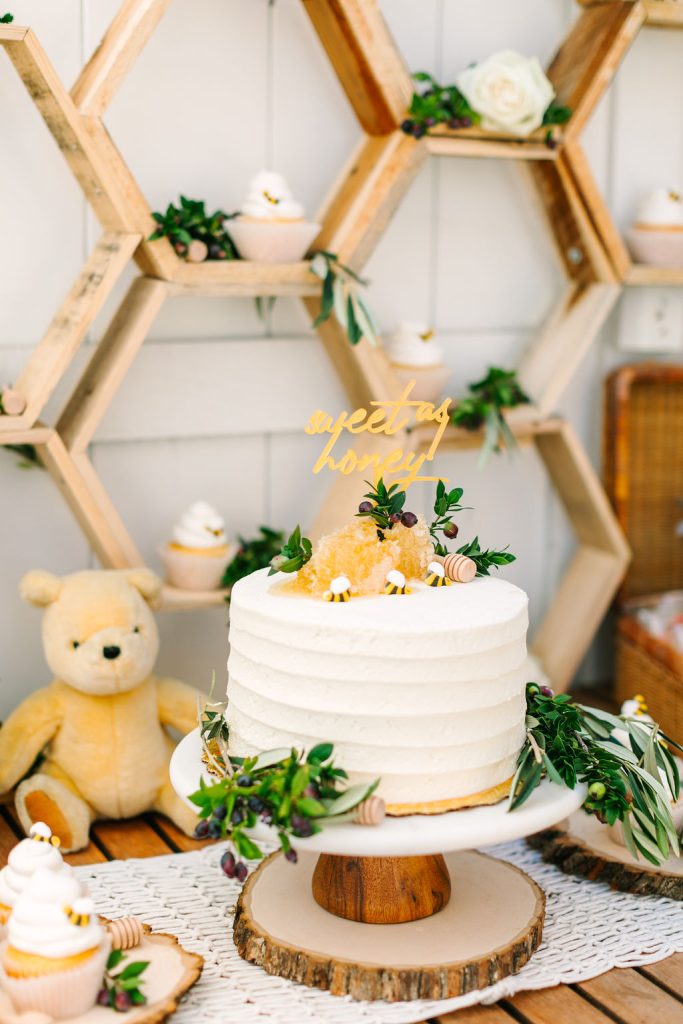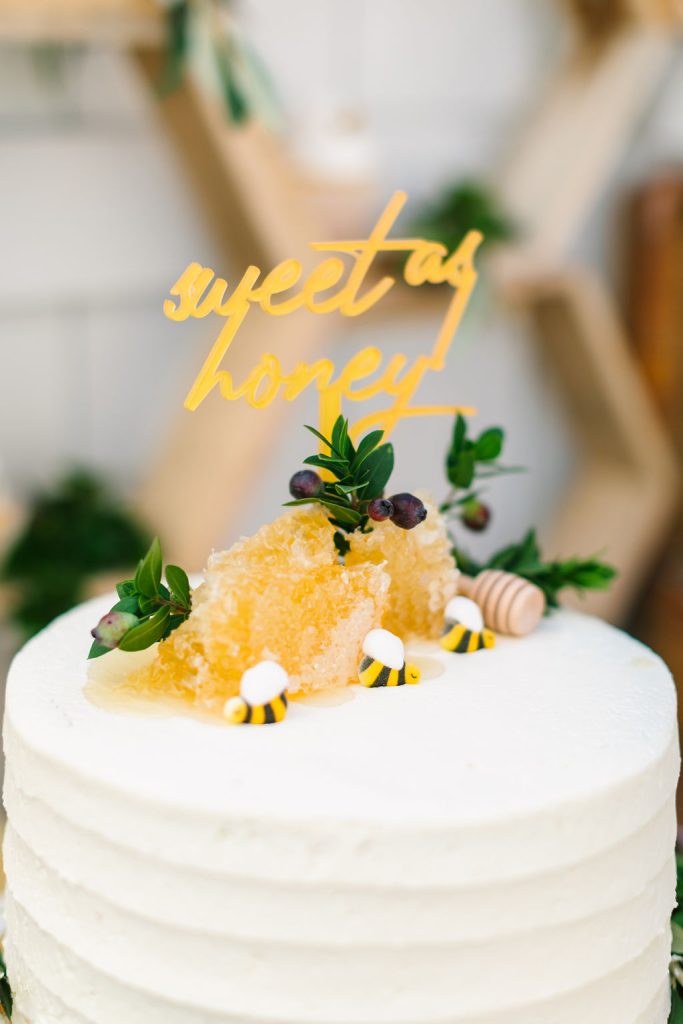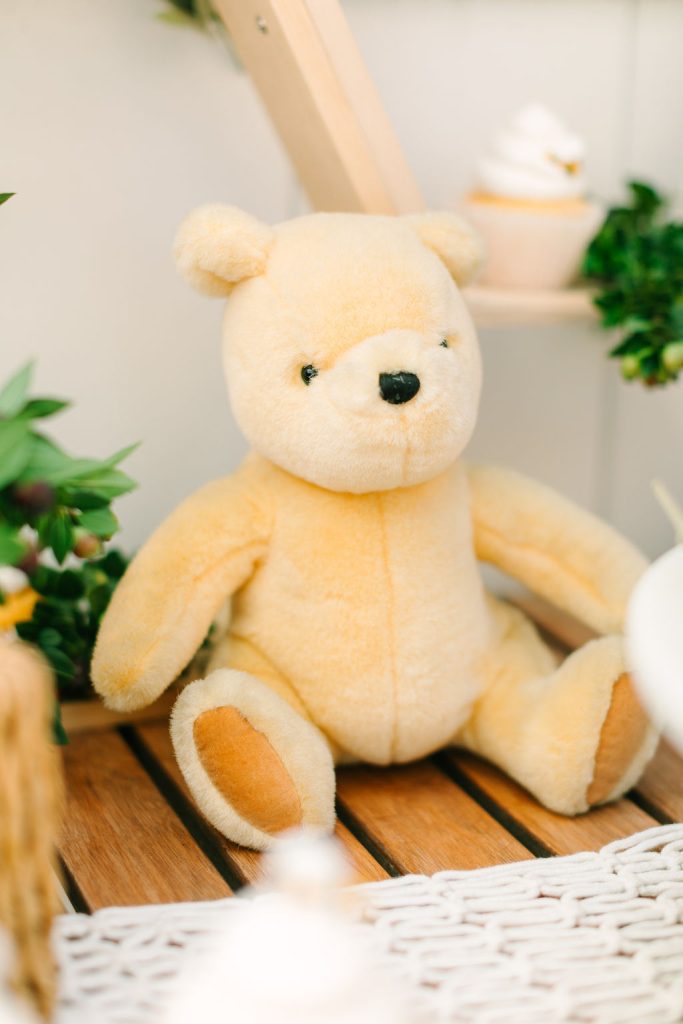 And the most adorable favors! Jessica literally thought of everything!!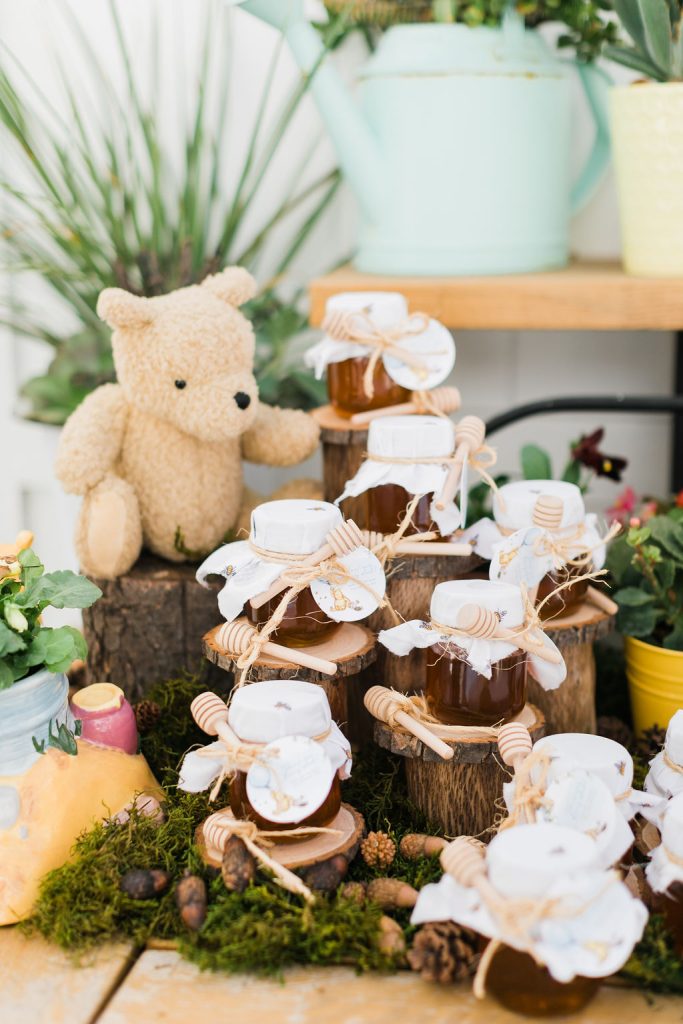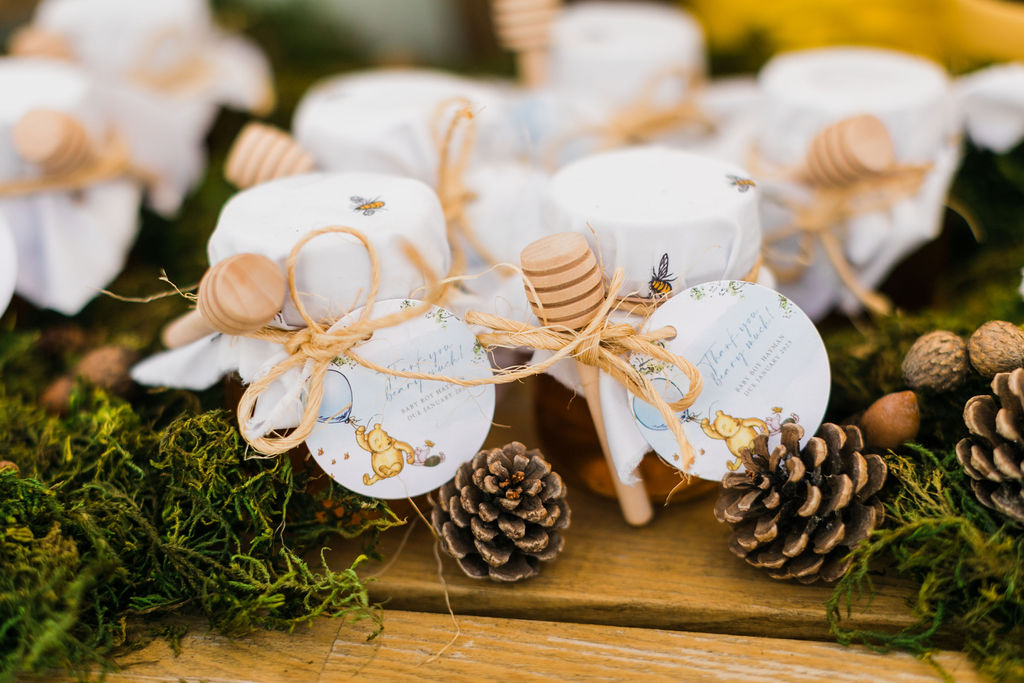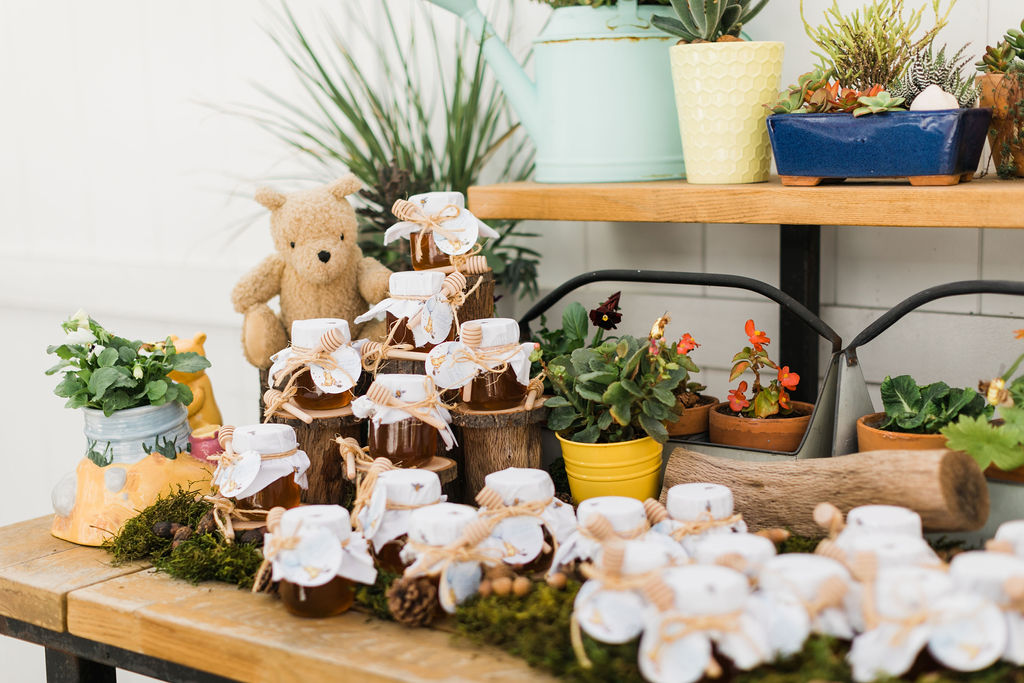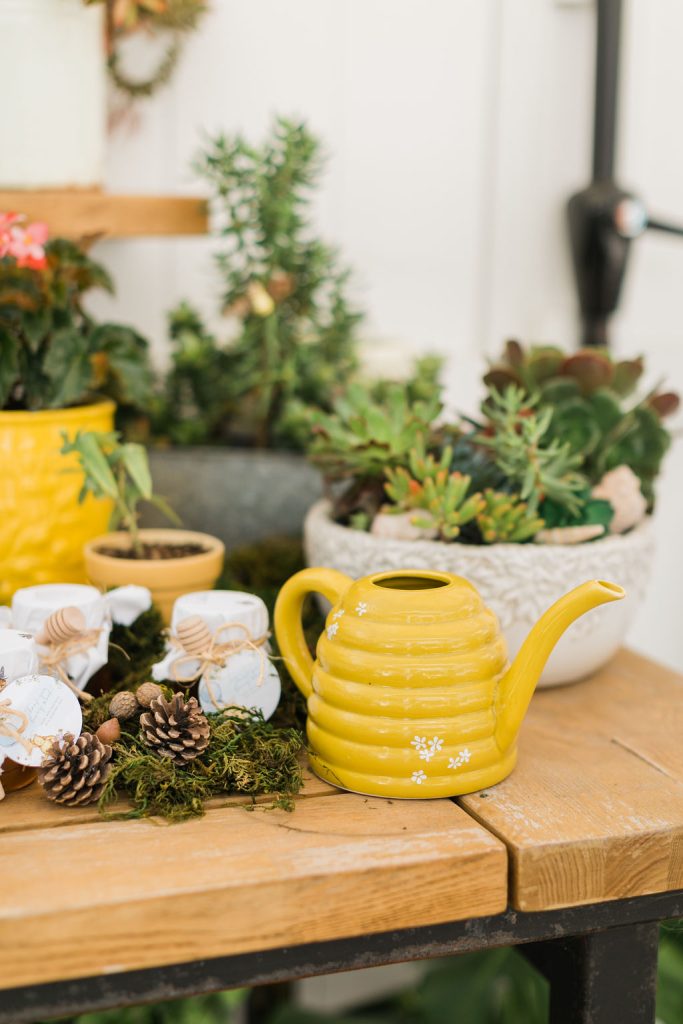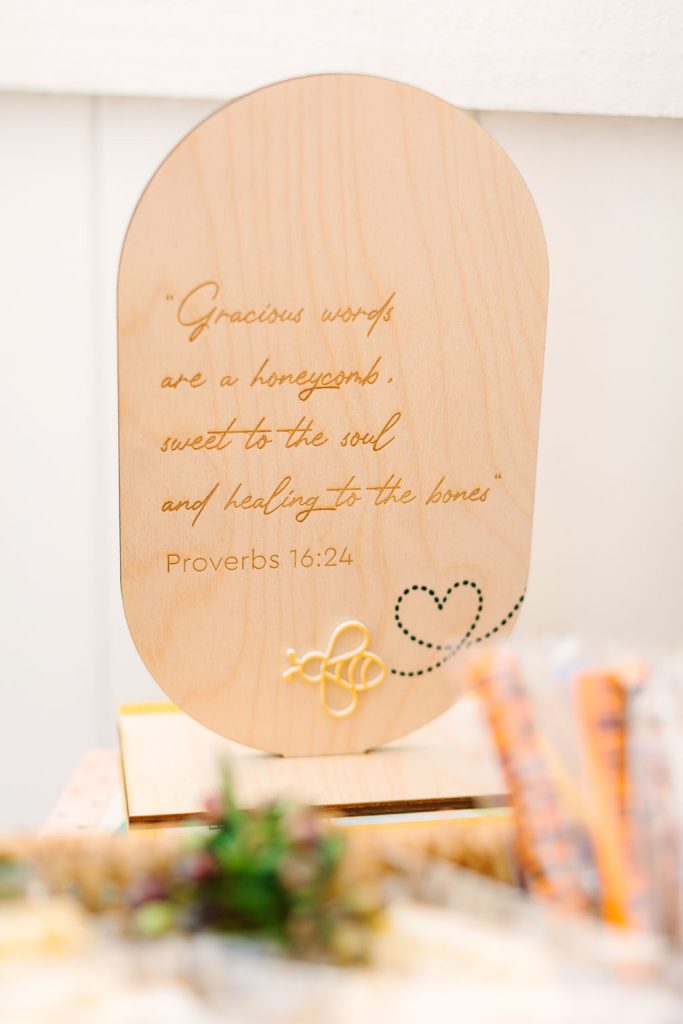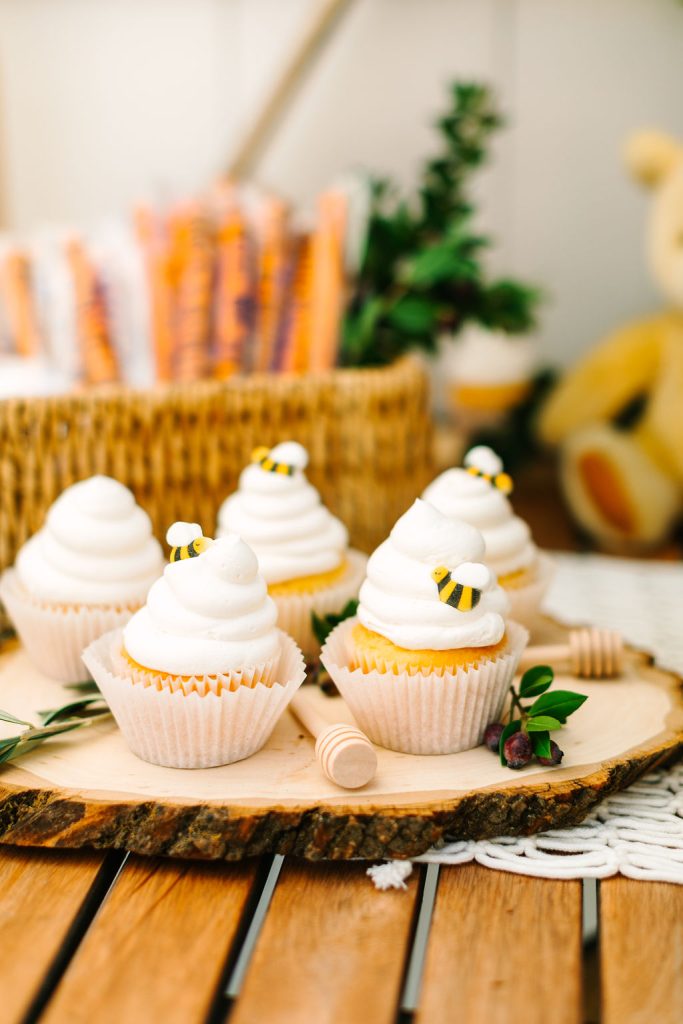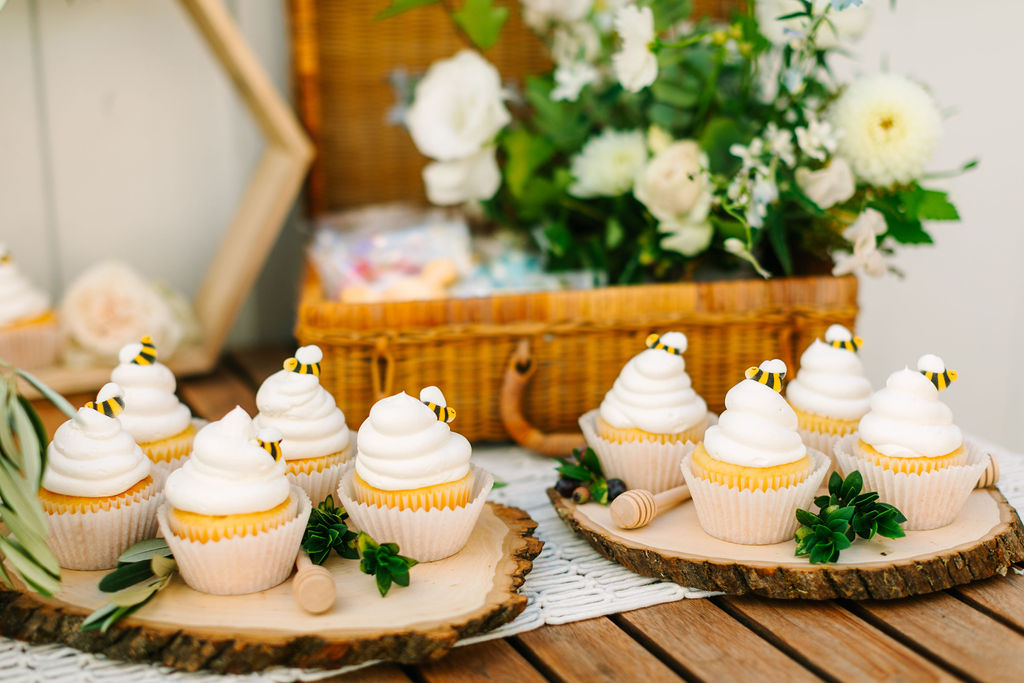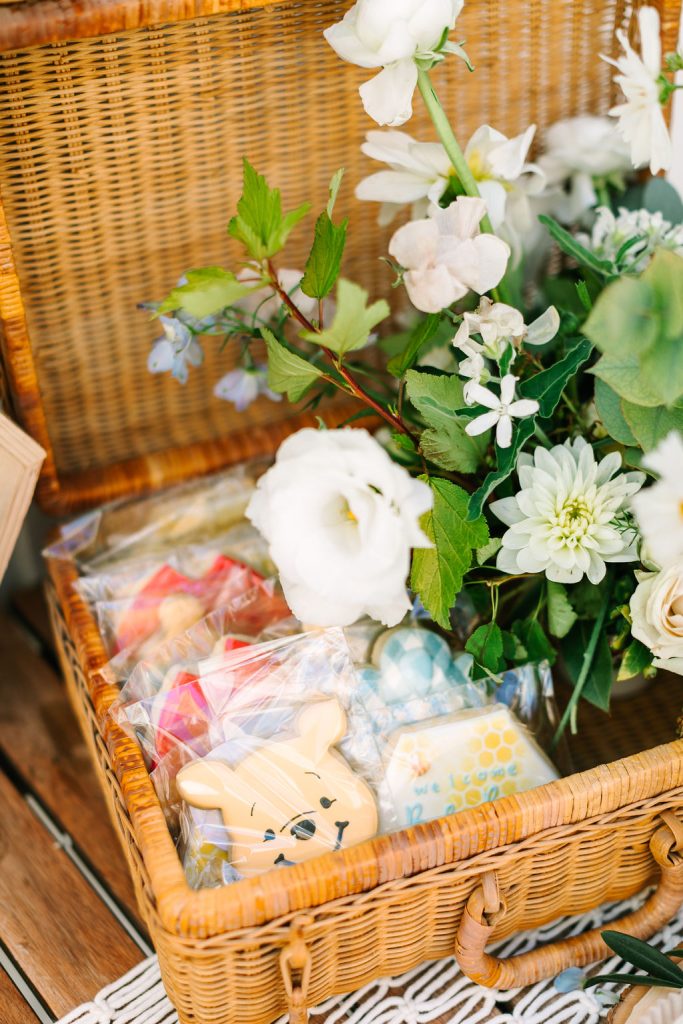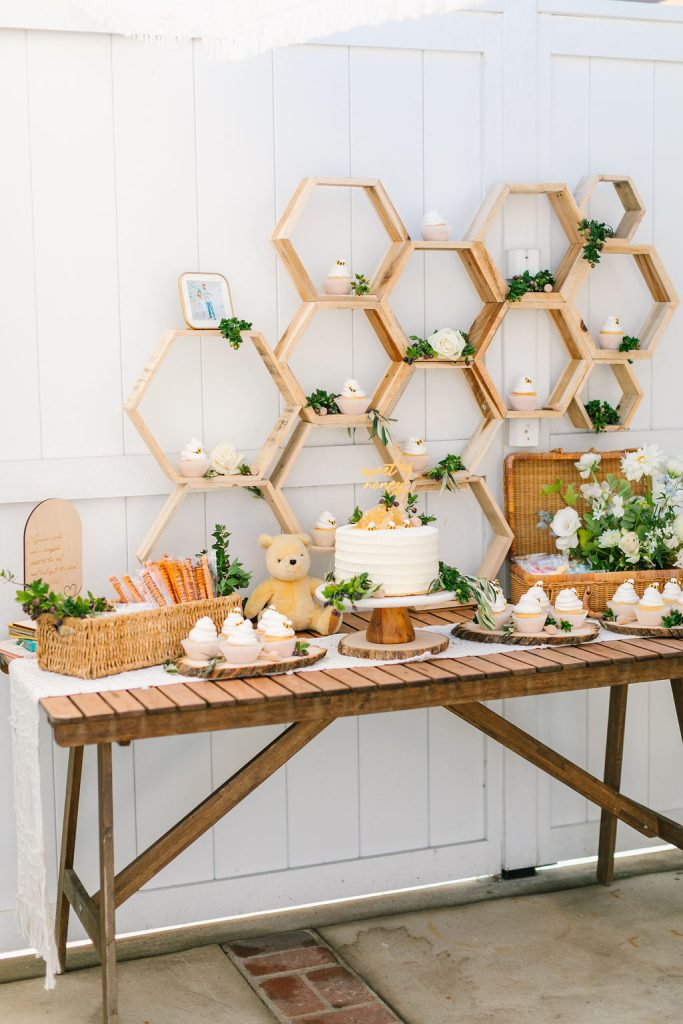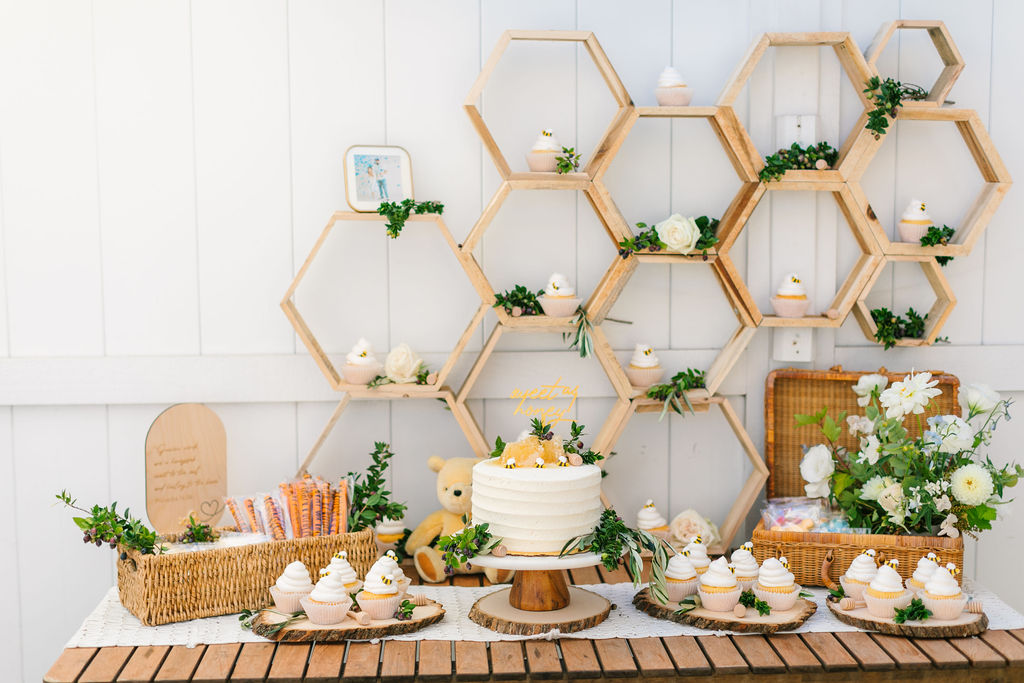 Clearly nobody like the cake, haha!!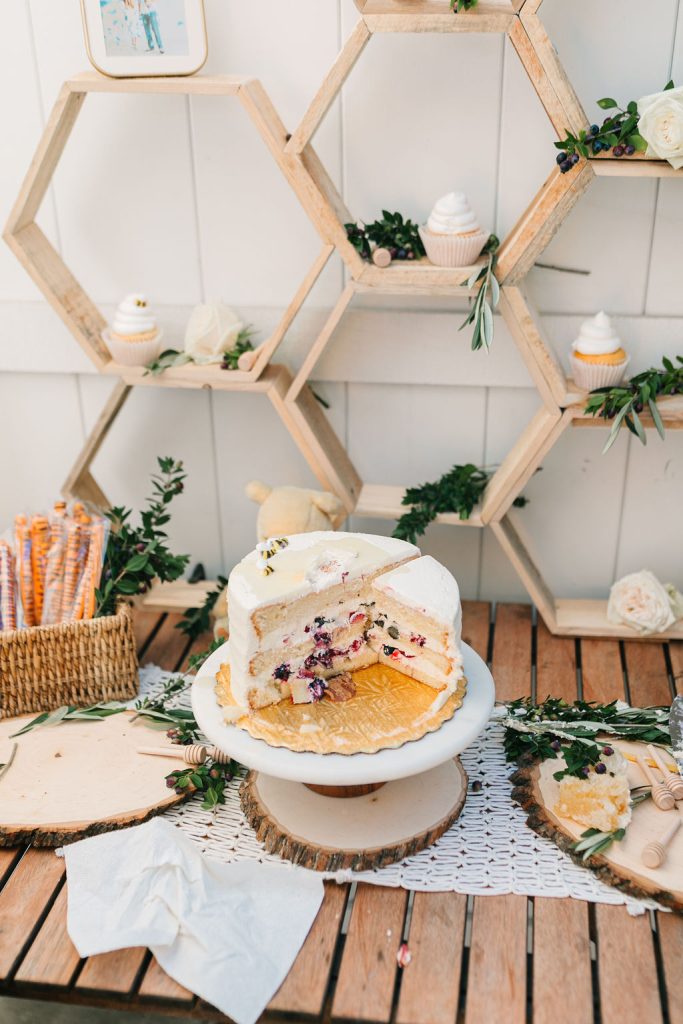 More adorable details of this insanely cute shower!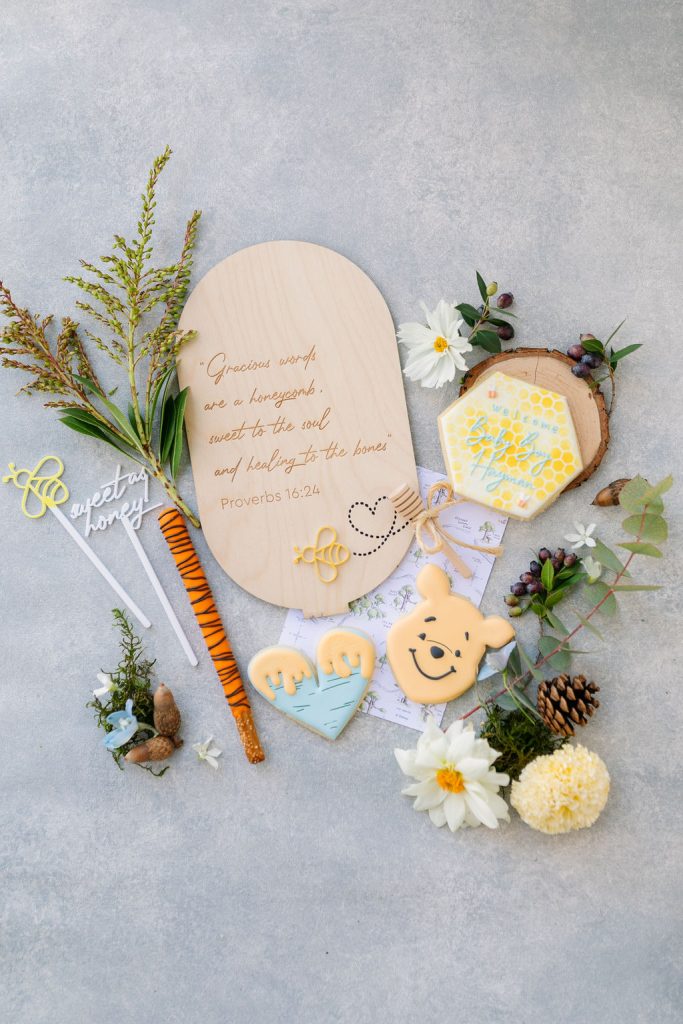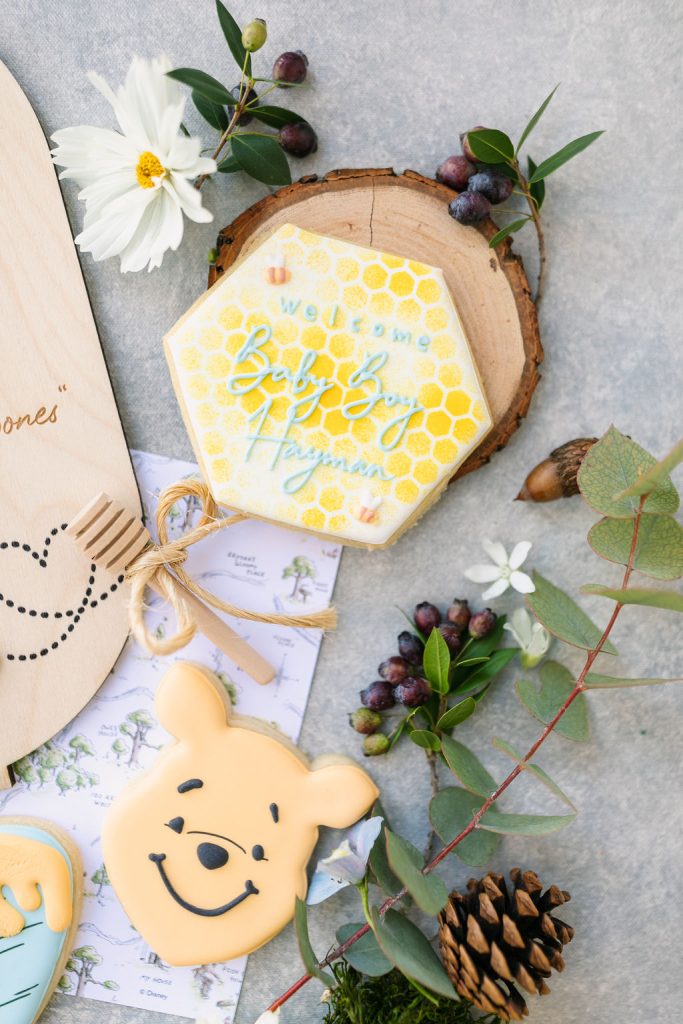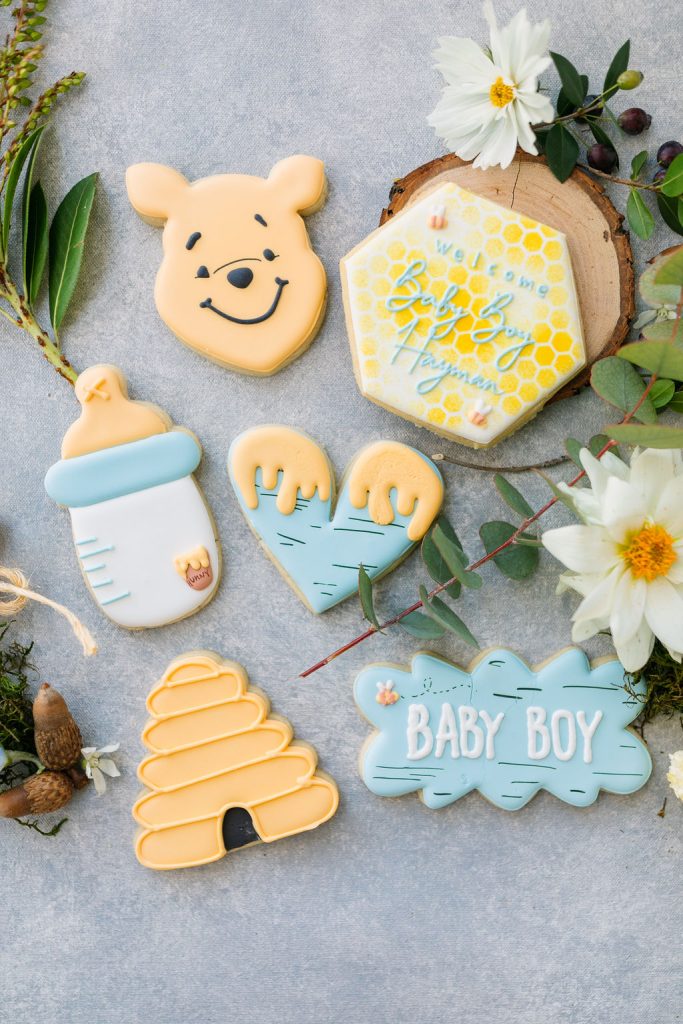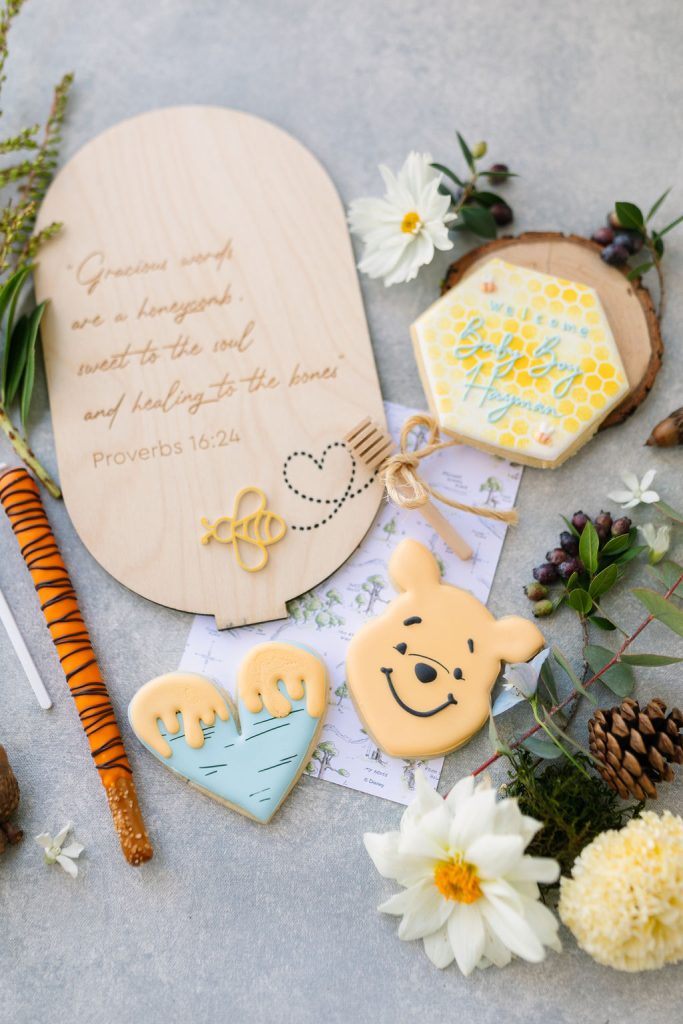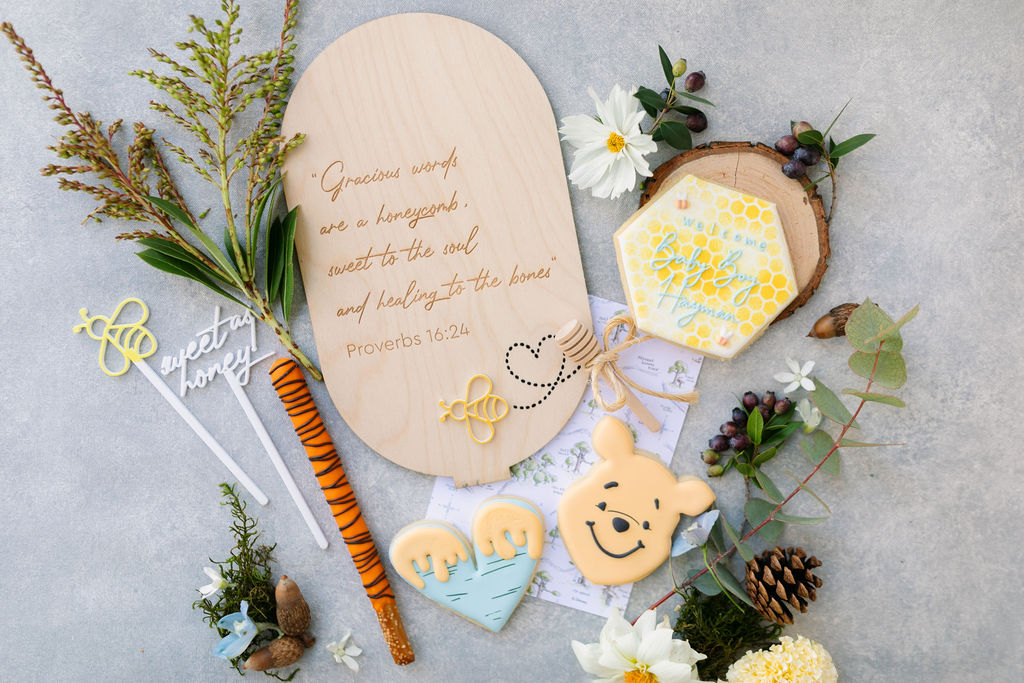 And gorgeous Jessica just glowing and ready for baby Lucas! I'm happy to say baby Lucas arrived in January and Jessica is loving those sweet newborn cuddles and mom life!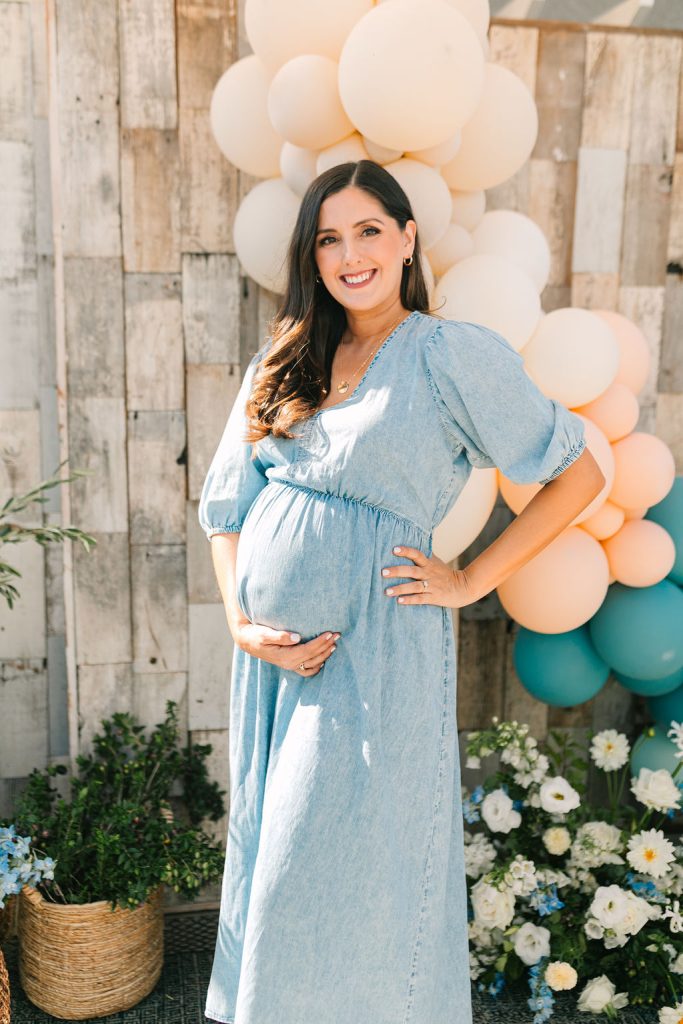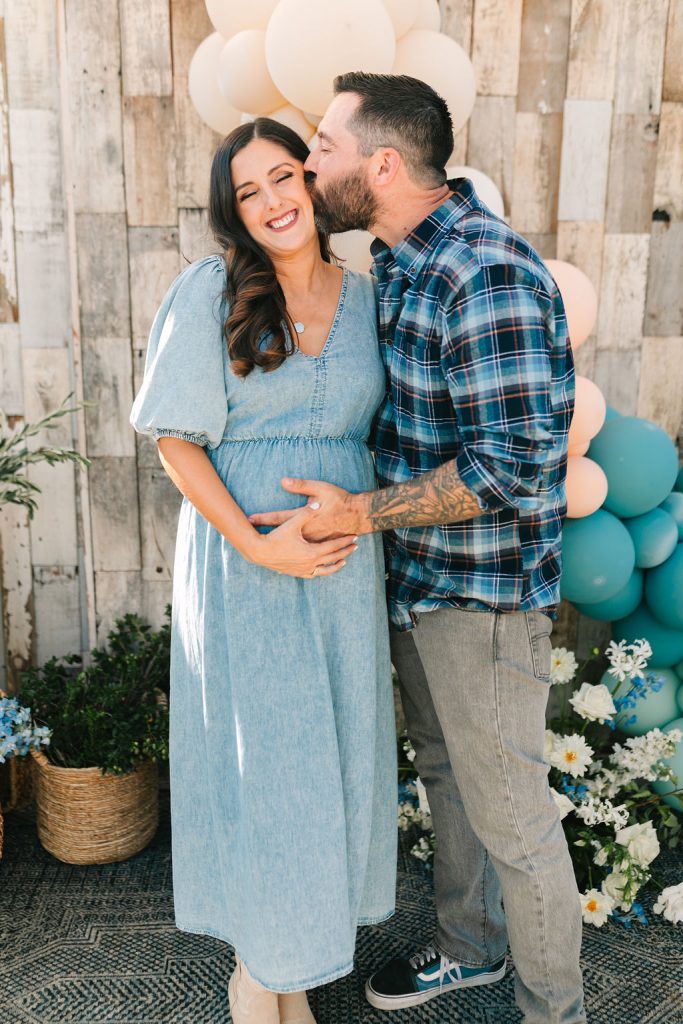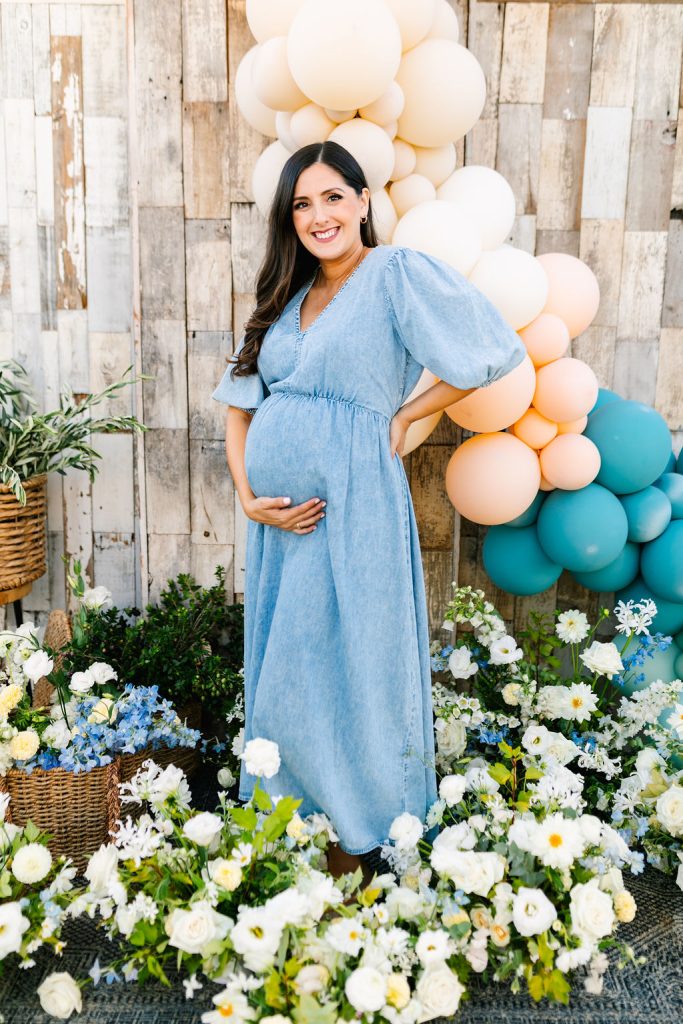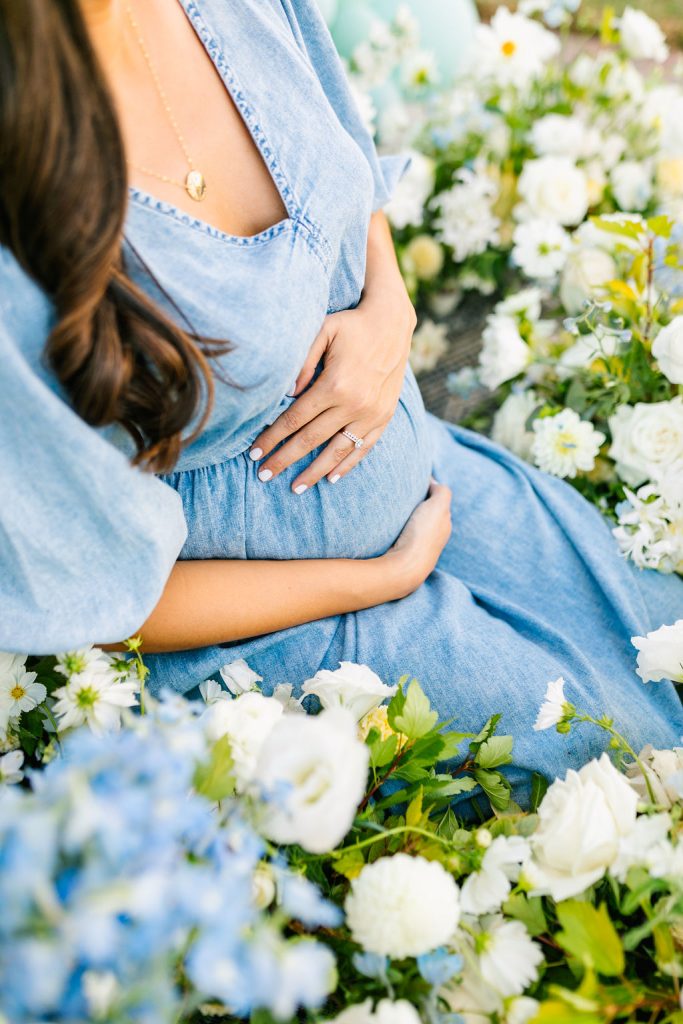 We are so happy for you Jessica! And we can't wait to spoil baby Lucas!!!
xx
Jacquelyn