It's Halloween cocktail time! The most festive cocktail of the year, in my opinion. We have had some fun ones over the years, see them here. This year it was all about celebrating with your ghoul gang! This witchy pink potion will be that spooky girly touch that you and the ladies will love to drink all night on. Plus, it's super simple and with only two ingredients! Let's skip all the mixers, as this cocktail is just straight-up champagne here ladies. Add in that secret potion glitter, and that is how you achieve the shimmer look. You may not have another plain glass of champagne again. Halloween night is busy enough; don't make it harder. Simple is better sometimes.

Photos by Dayna Studios
---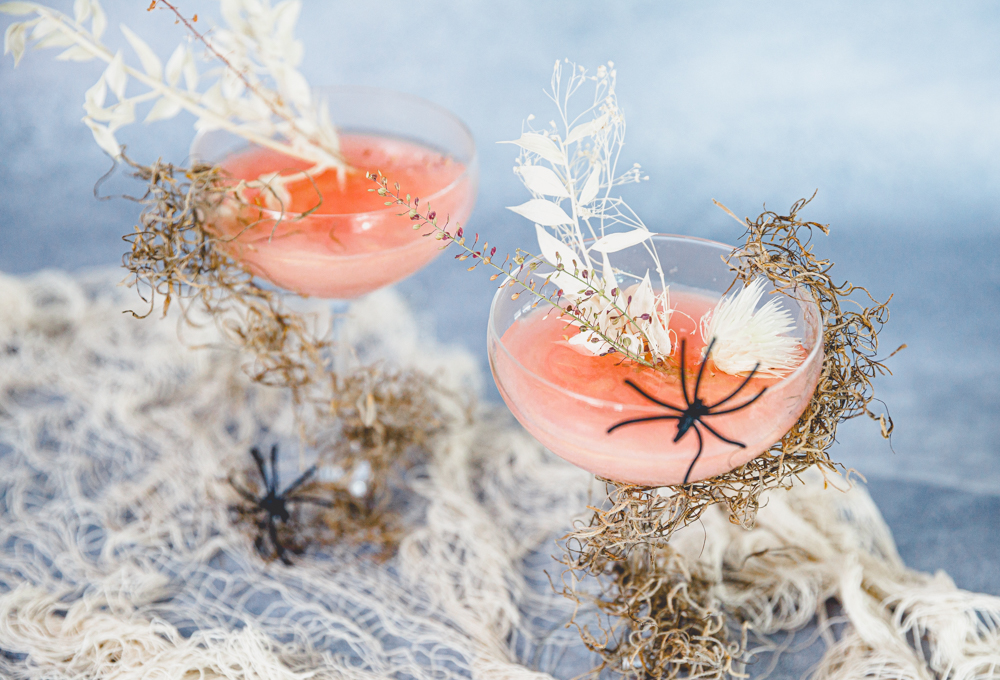 ---
TIPS FOR A WITCHY POTION
What is cocktail shimmer dust? — Never make your cocktails plain again! You can add this dust to just about anything! Juice, champagne, beer, cocktails, the list goes on! And it comes in various colors. You can premake this and just stir right before you pour!
WITCHY POTION
serves: 4-6 GHOULS
W H A T   Y A   N E E D

Bottle of your favorite champagn
Cocktail shimmer dust
Spanish Moss
Fake spiders
Double-sided sticky tape
Fishing wire
Dried Florals
B U S T   O U T
Coupes
Pitcher if making for a crowd
---
I N S T R U C T I O N S
Let's start with decorating your cute coupes. I made a little dried floral arrangement using fishing wire and dried florals. Be sure to try and use dried florals that won't break apart or shed a lot. No one wants that in their drink. I present the cocktails and then take out the floral arrangement.

Next up, adhere your sticky tape to the outside of the coupe. I did it going from the bottom and crawling up the side of the coupe. I found these cute spiders that hold onto the side of the coupe perfectly.

Finally, premix your champagne with your shimmer dust. I did about a teaspoon per drink. And that's it! You can add whatever you like too! The fun part of this cocktail is the shimmer spooky look. They come in all colors too, shop them below!
---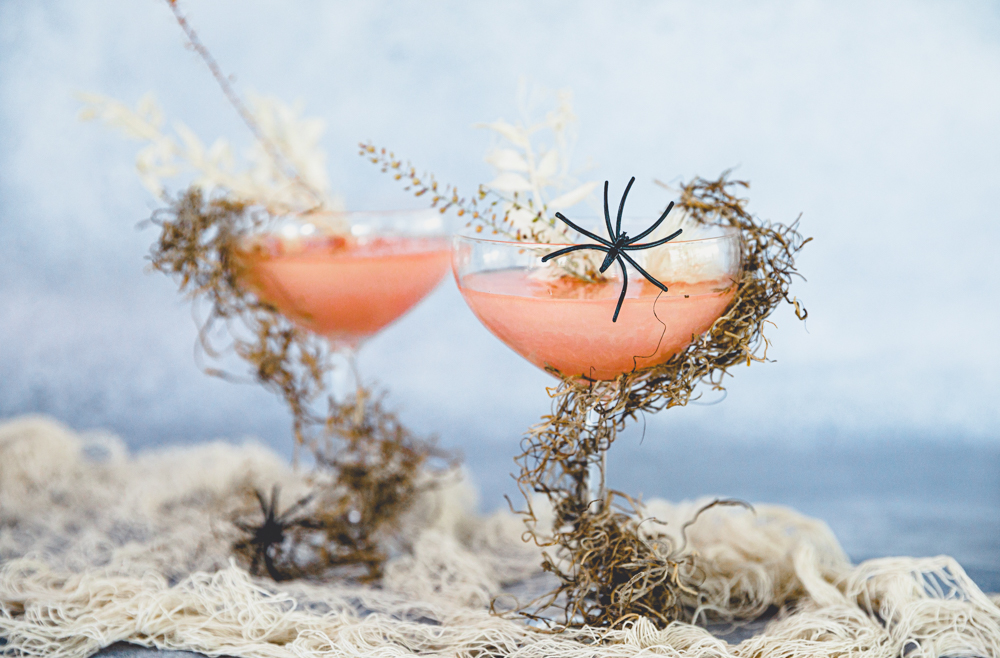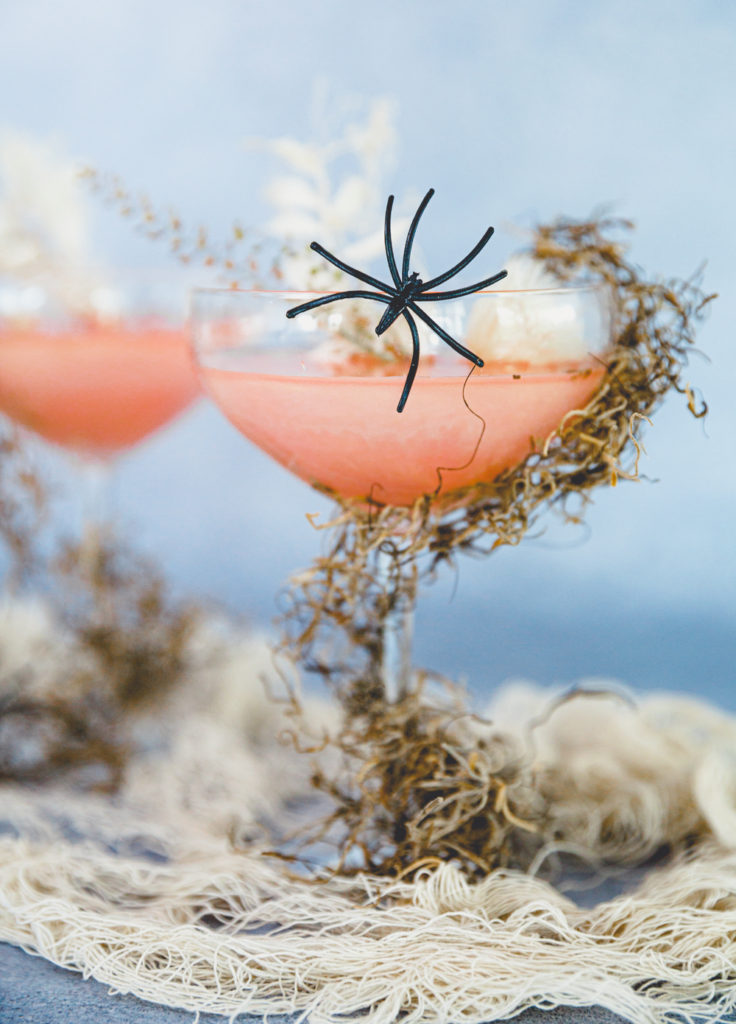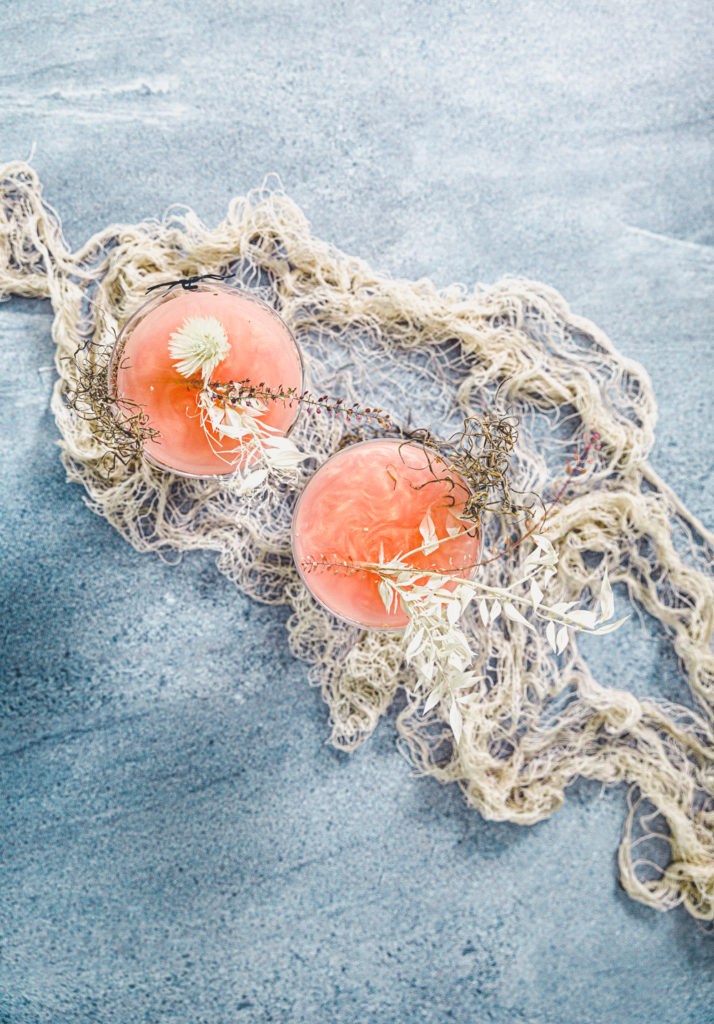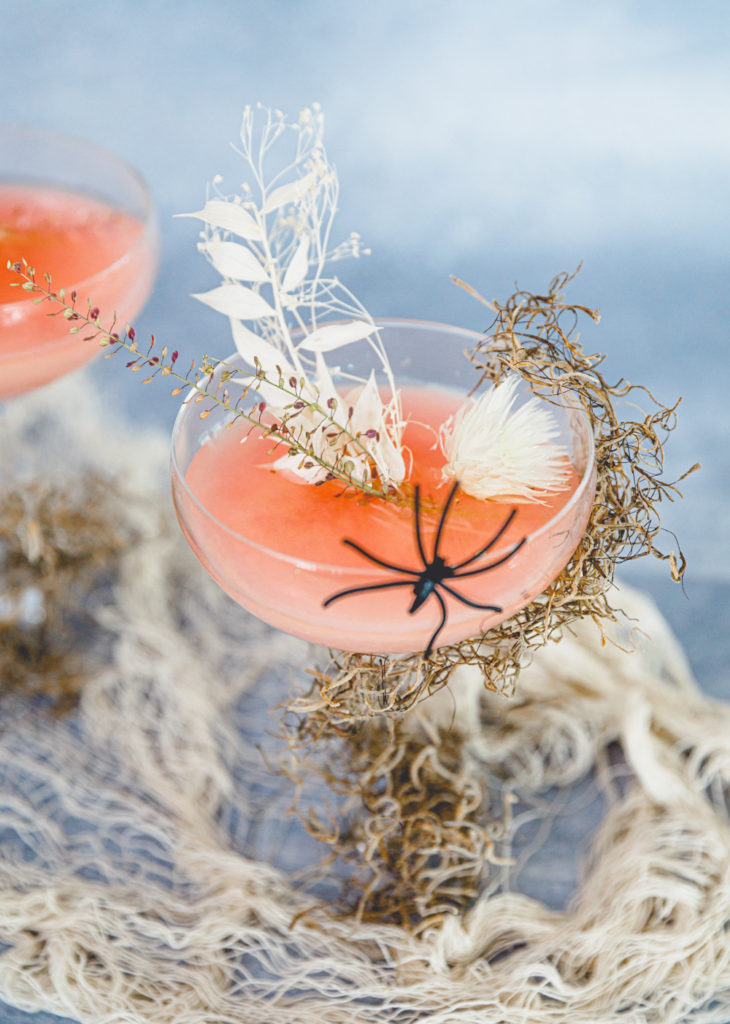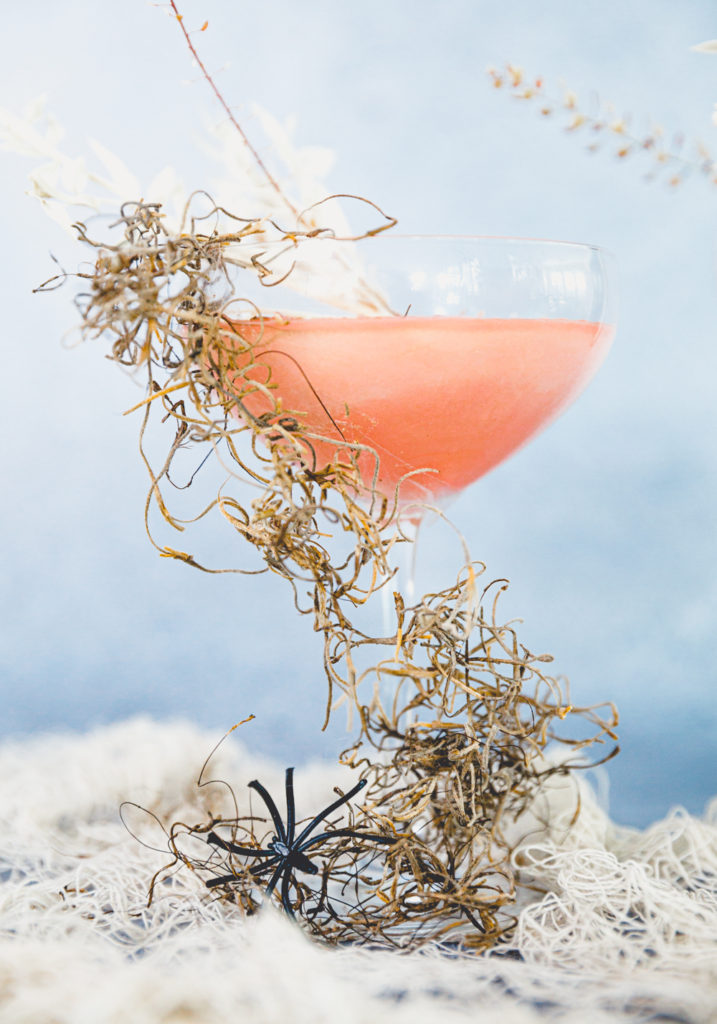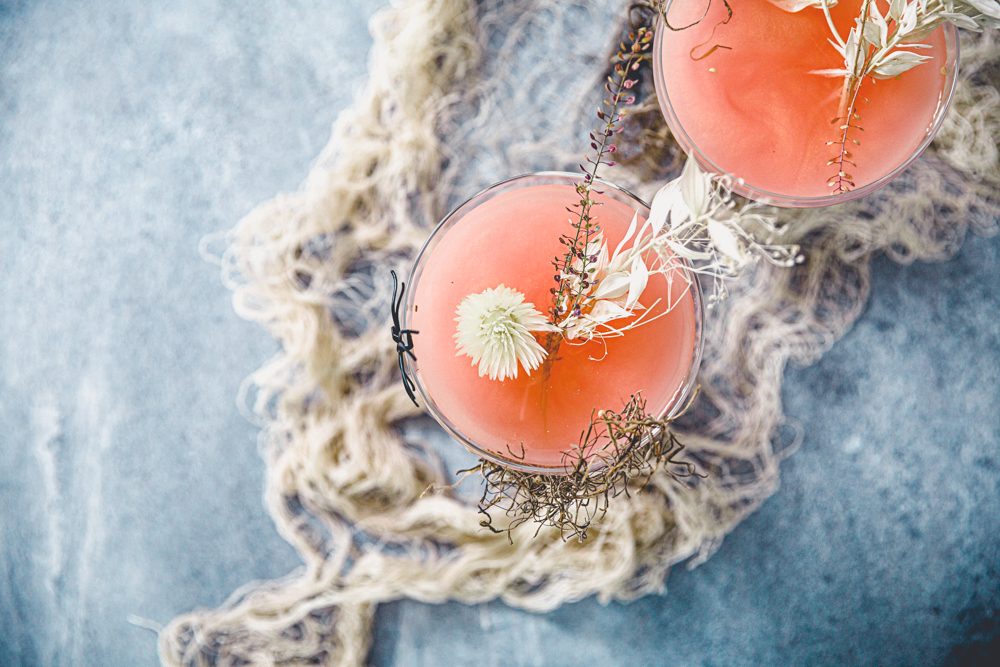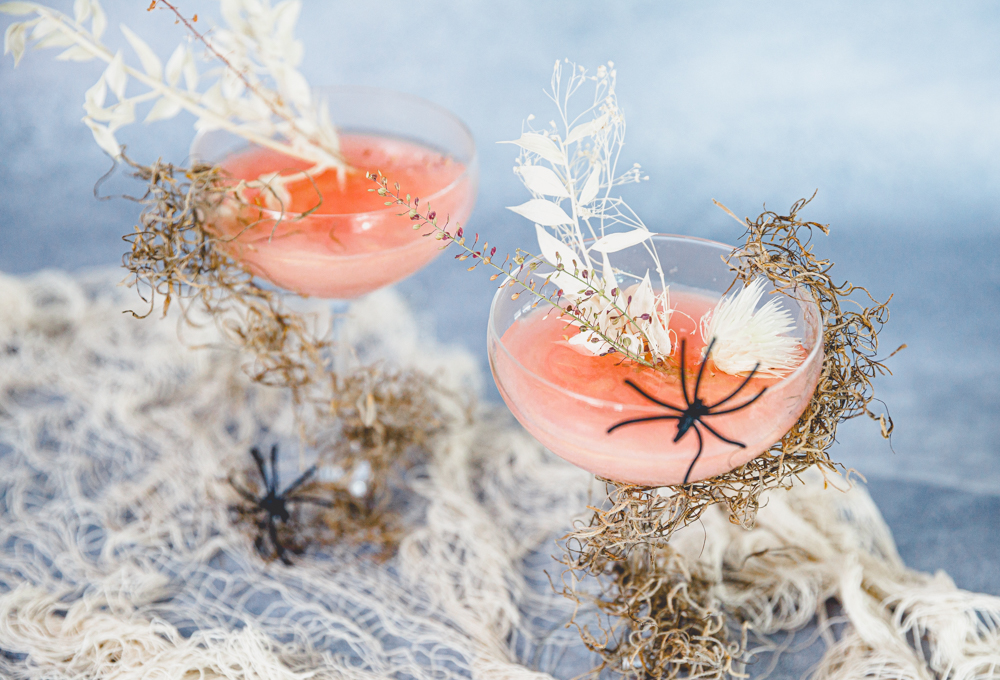 ---
B E I J O S  B A R 

xx
ABBY