Well, get ready for a whole lot of cuteness today! Our buddy Adrien was turning one and his mama Jacqueline enlisted our help to make his first birthday legendary, or shall I say, legen-dairy! That's right, today's theme is a milk theme! It's every child's go to drink so why not, right? It was a fun one for us because it was yet again another theme we hadn't tackled yet so something original was exciting. Our color scheme had muted tones with pops of blue and the party was held in our client's new backyard. It was beautifully captured by Lindsey Boice and I'm so excited to share it with you today!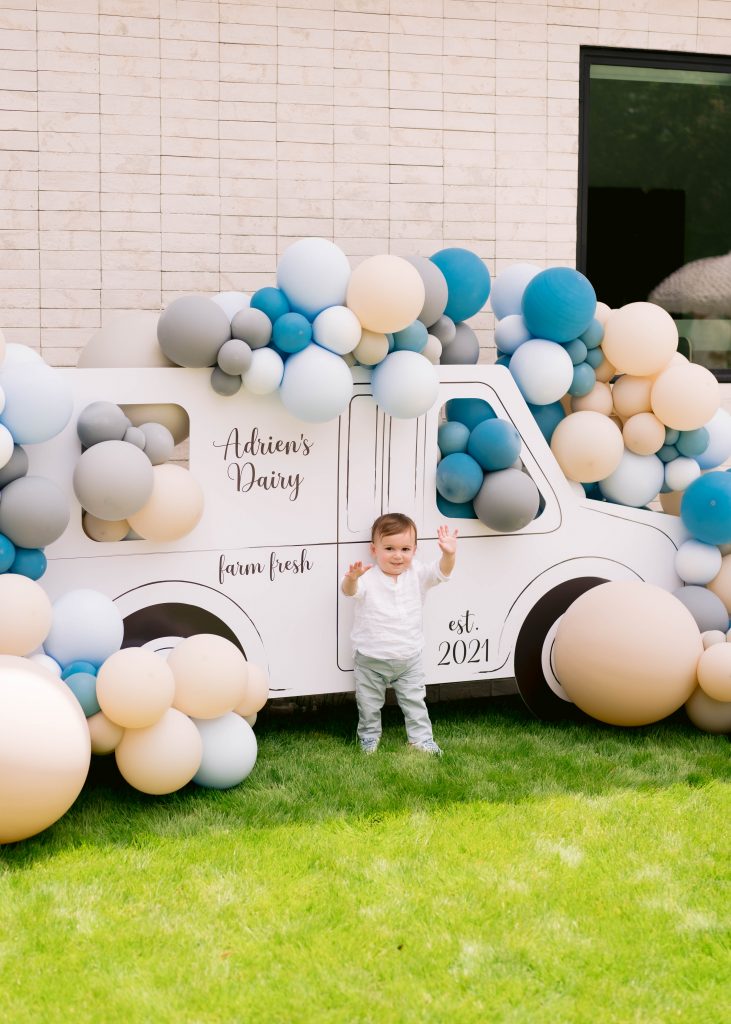 All of the signage and details for this one were on point and who else would be responsible for that but Kaylyn at Pirouette Paper. The perfect welcome sign adorned with magical balloons from The Pop Shop was the perfect greeting for guests.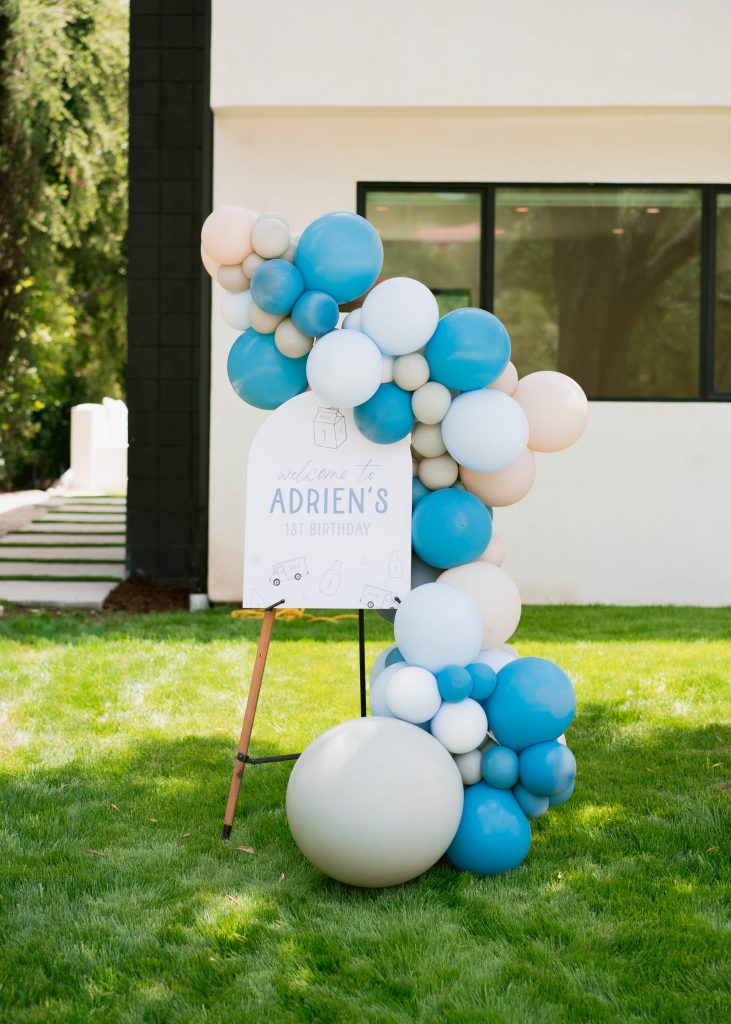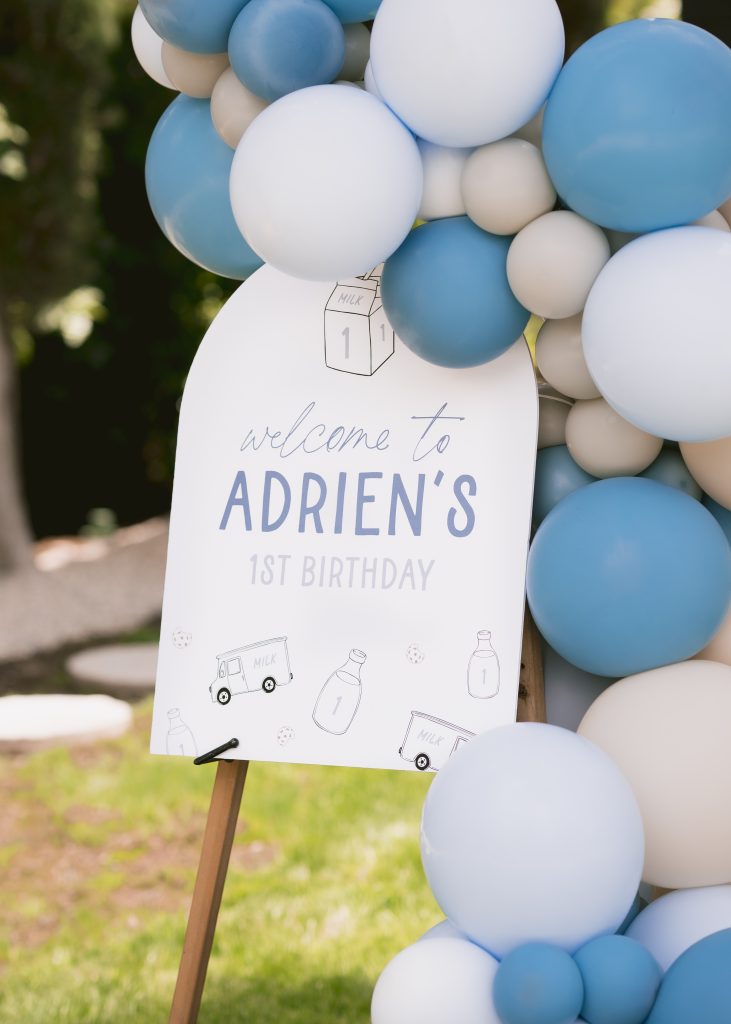 Now that's an entrance!!! Gorgeous balloons from The Pop Shop!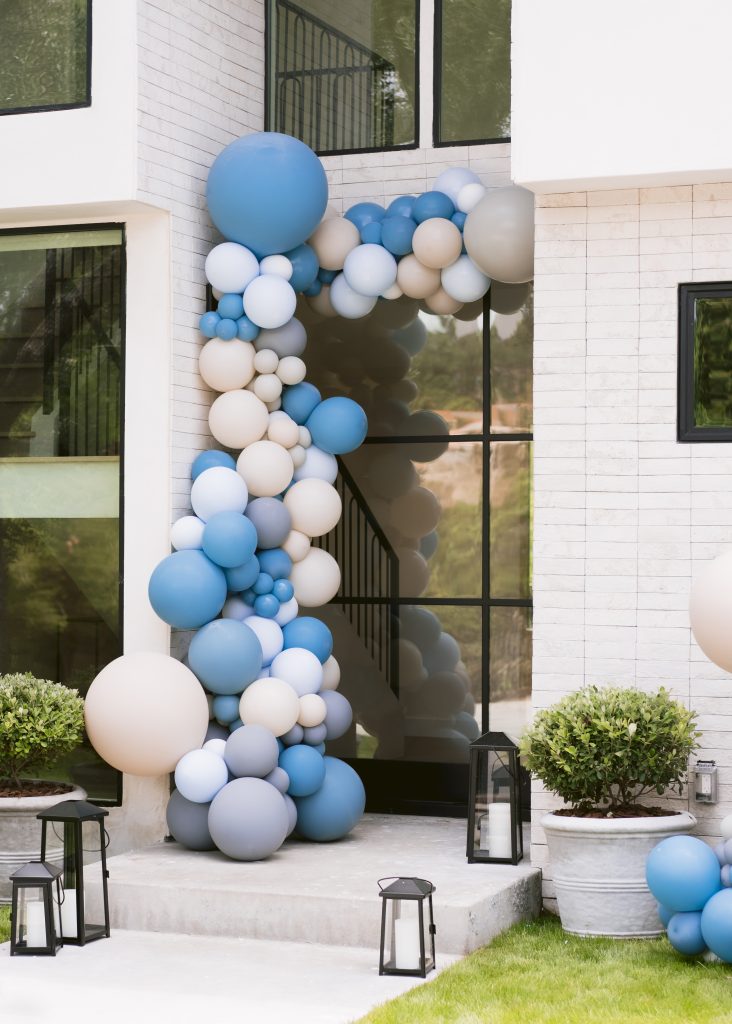 How adorable is this backdrop by Belle Âme? So perfect for photos of our birthday boy Adrien! More balloons by The Pop Shop completes the looka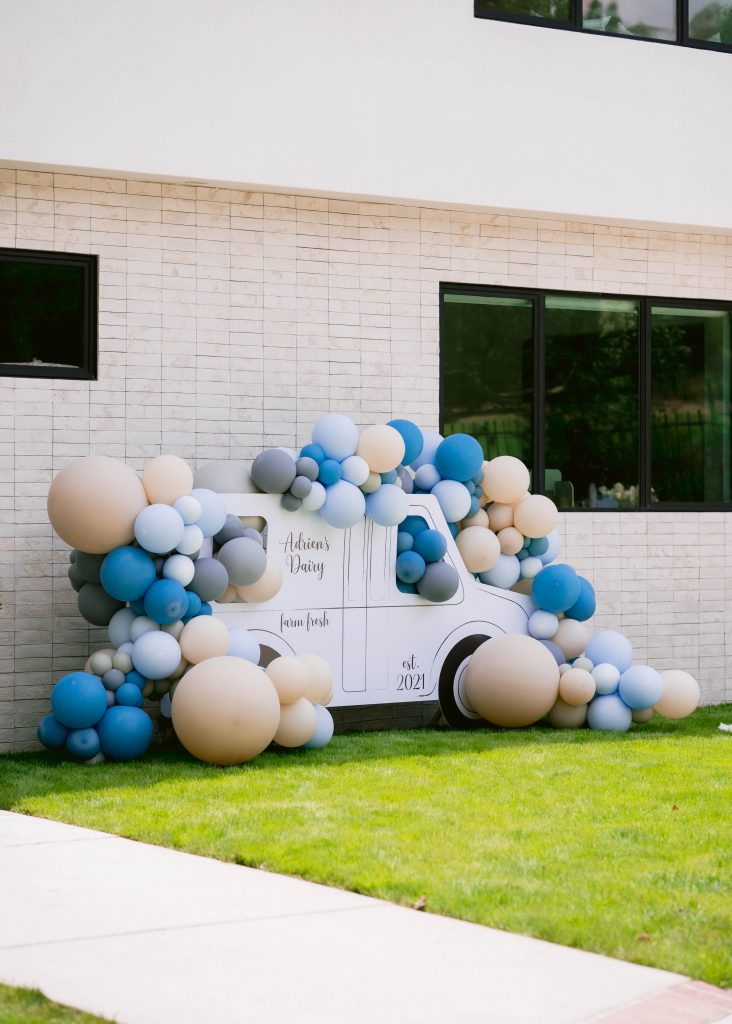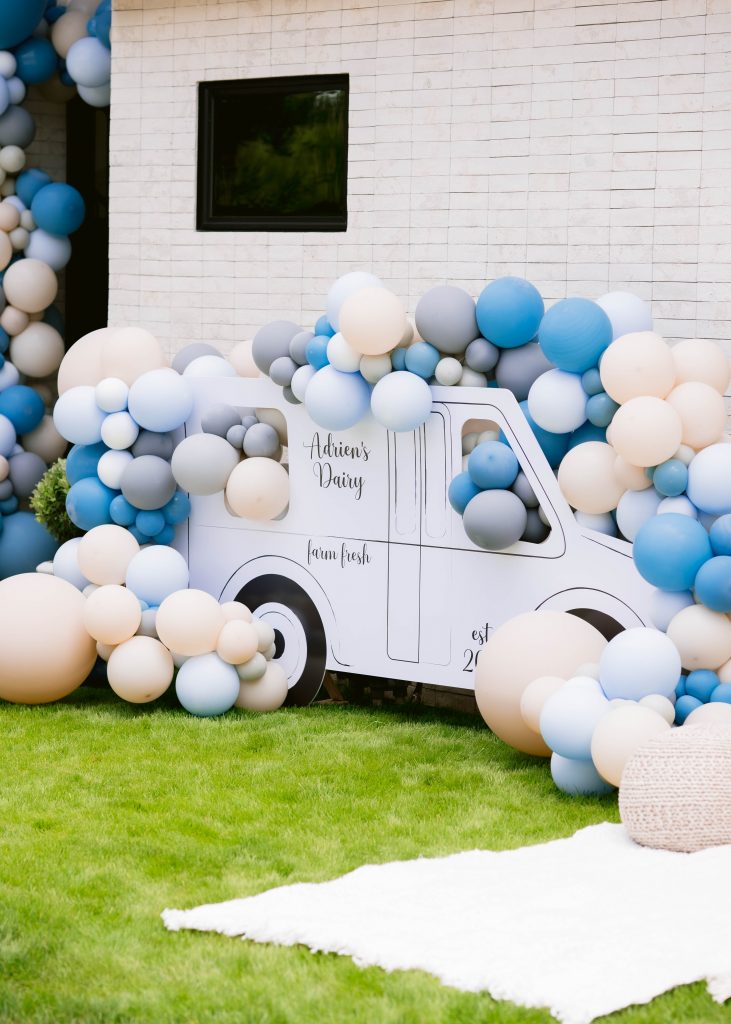 Food was served from two different yummy companies for the guests to enjoy – Keeler Burgers and La Pizzeria. Any party with all of that delicious food is a party I want to be at!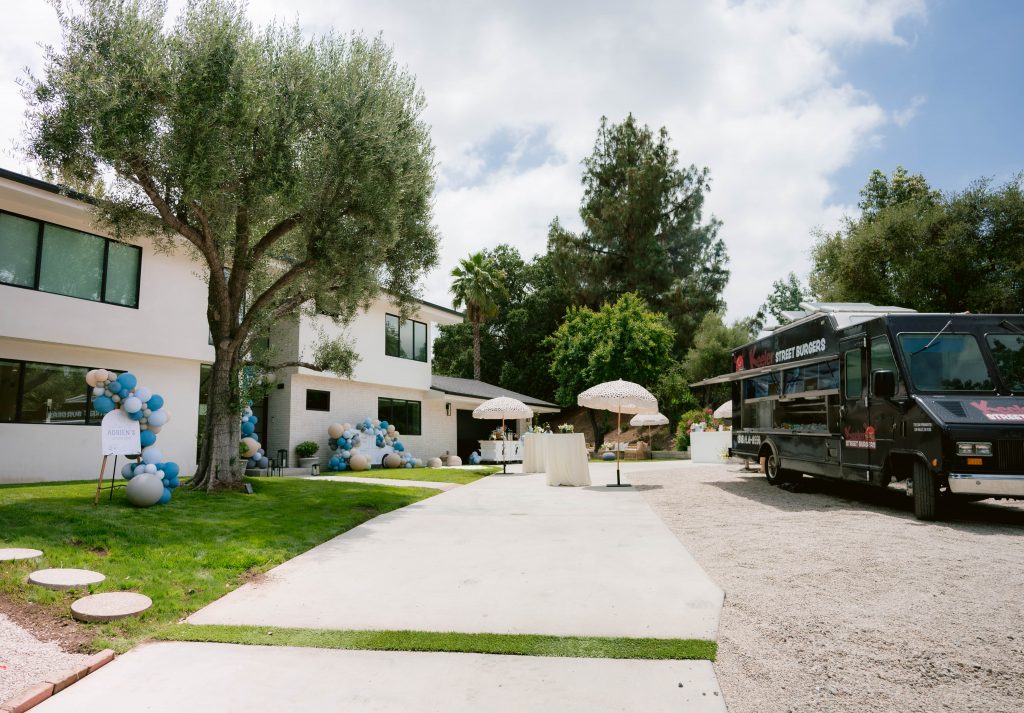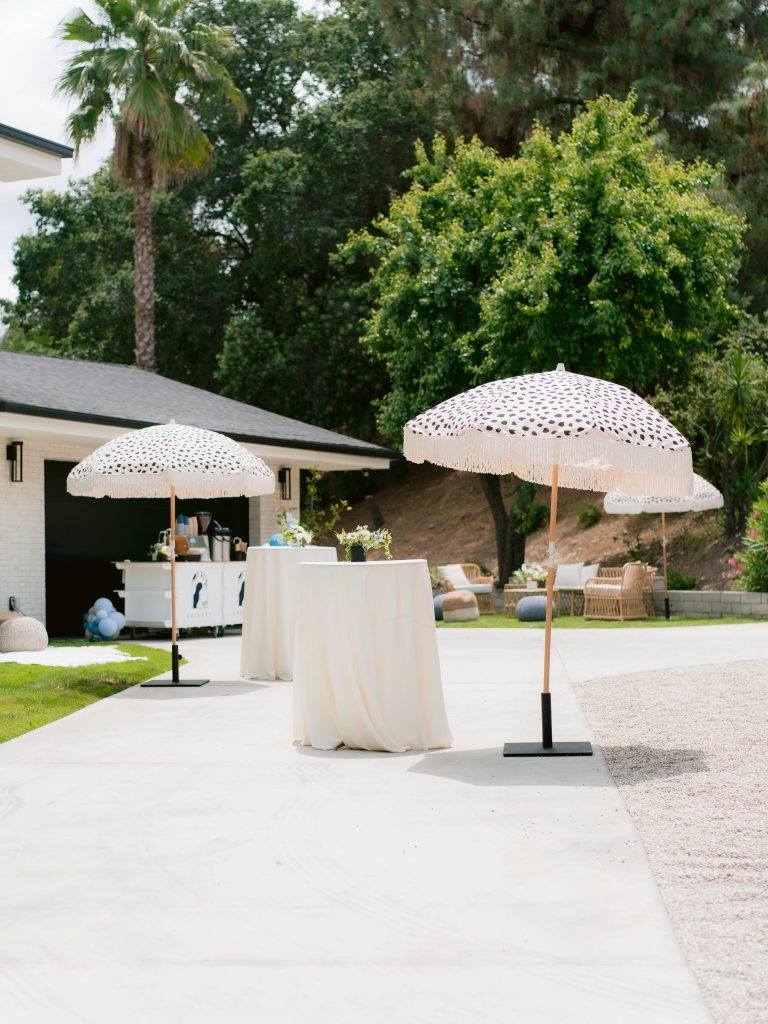 Time for our adorable kid's table! Rentals are from the amazing Teak & Lace who always has fun and modern pieces for kiddos. We did a low table with poufs and pillows. Pirouette Paper made the adorable place mats and milk cartons and we found the cute flatware and plates at Ellie & Piper.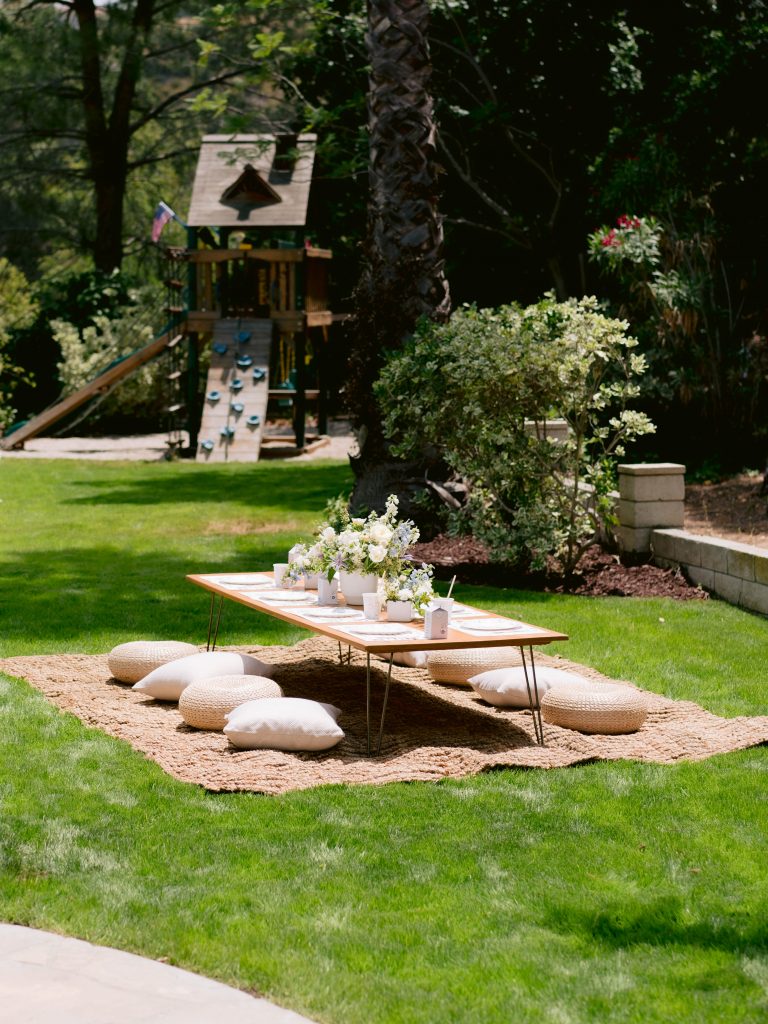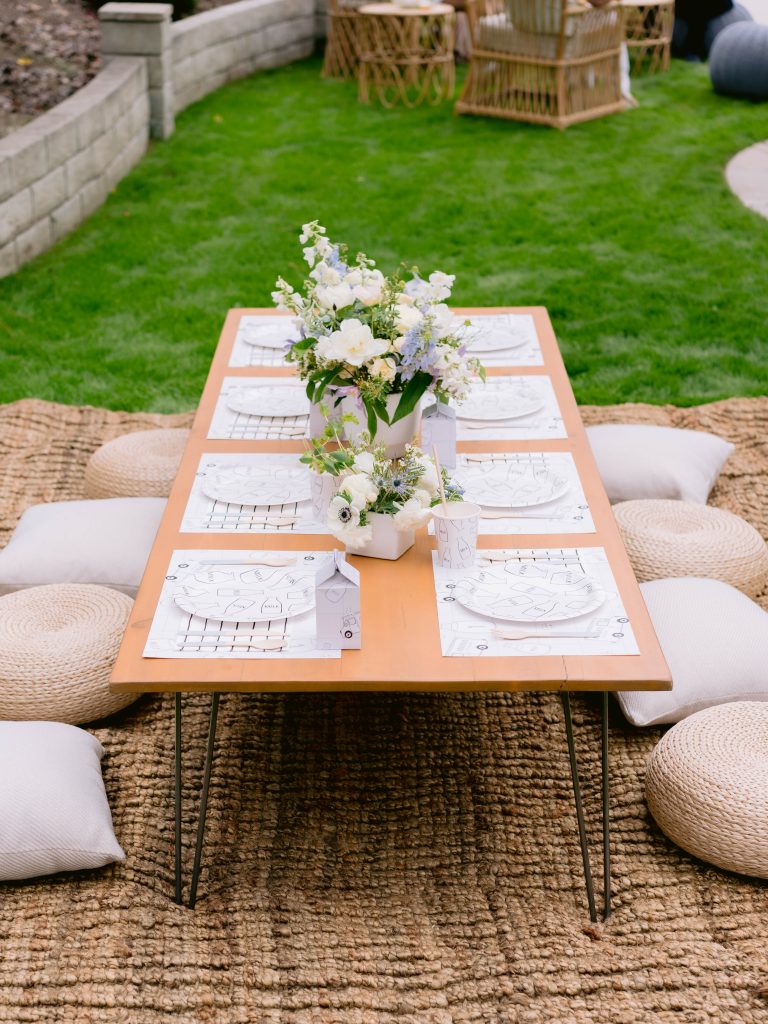 How gorgeous are these flower arrangements by Blush Flora? We have been working with her more and more lately and I really love all of her work!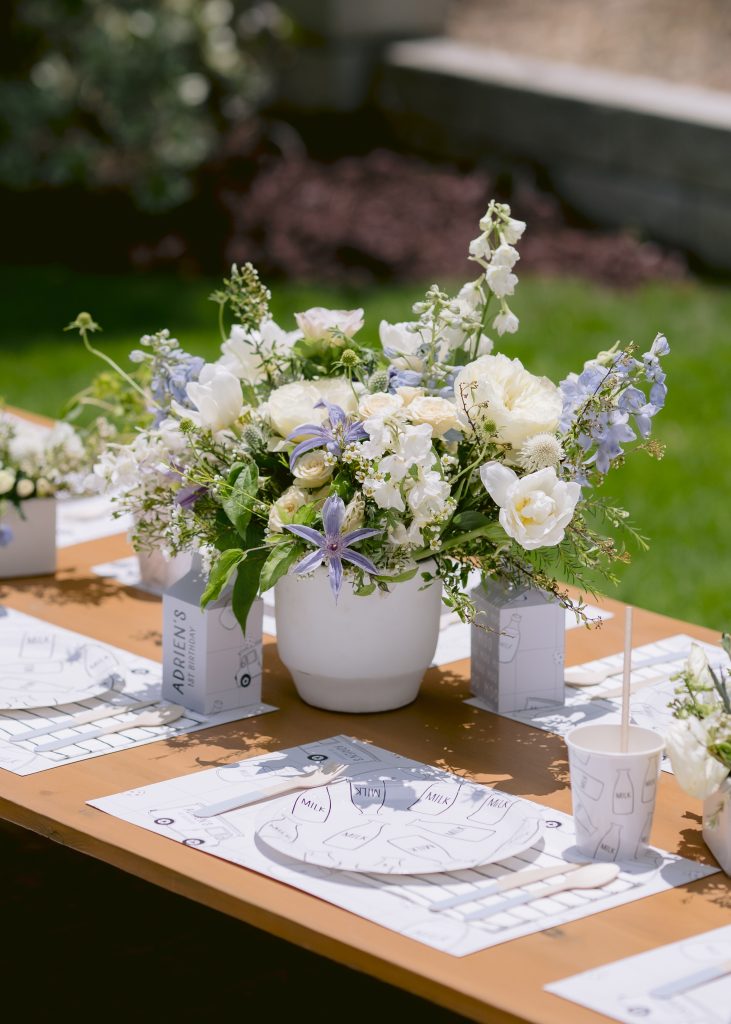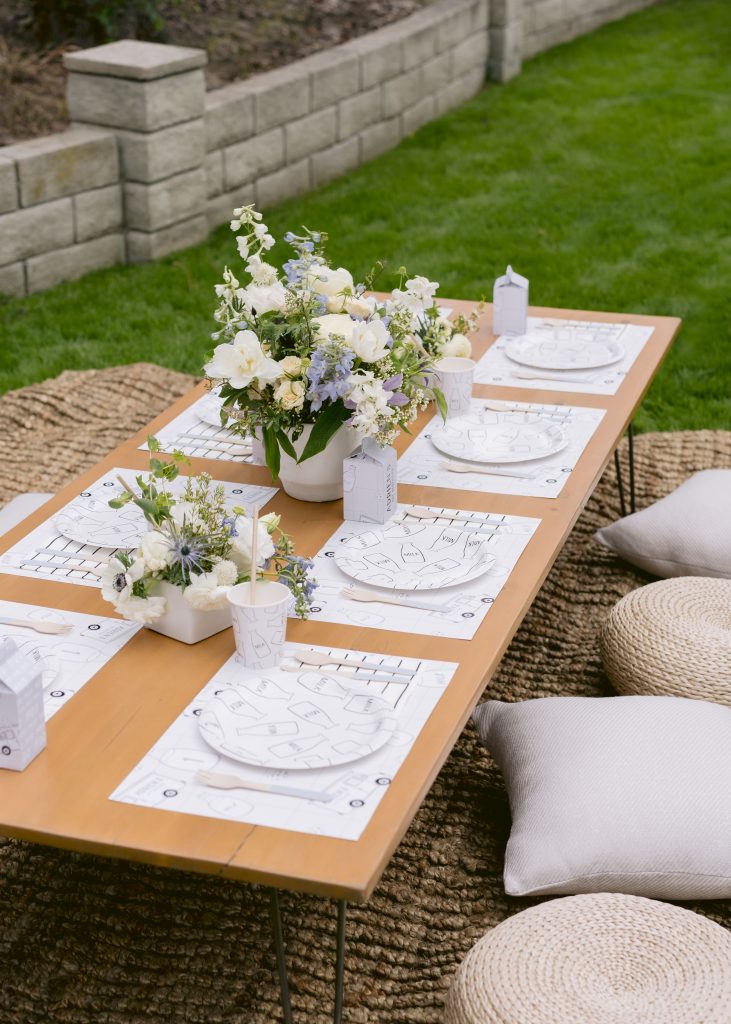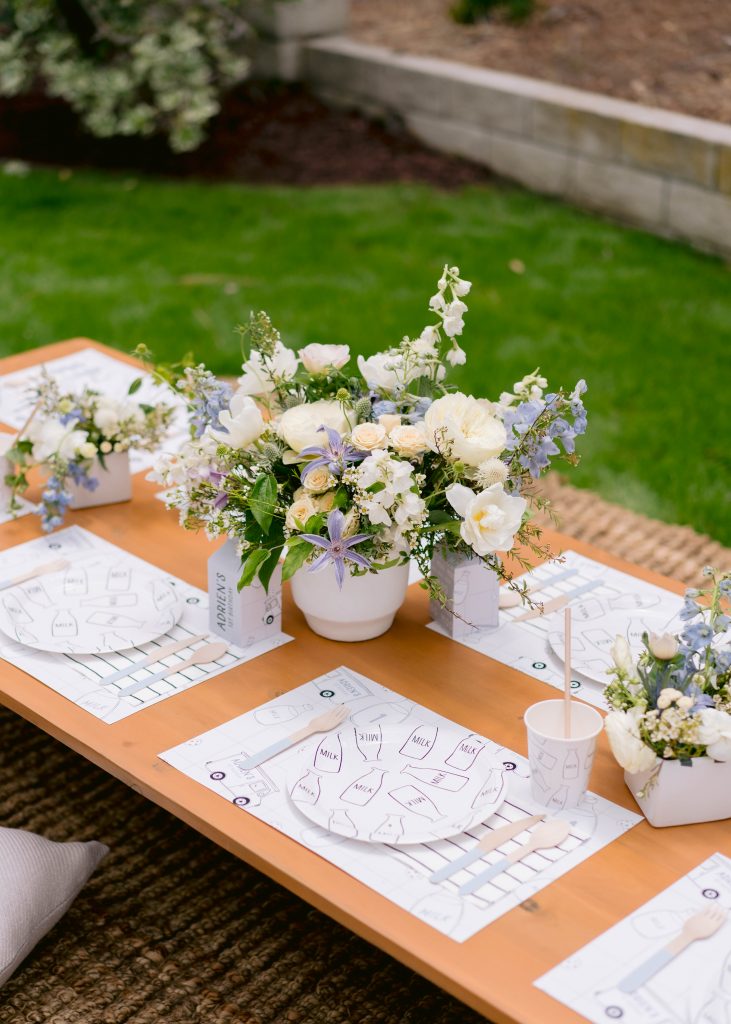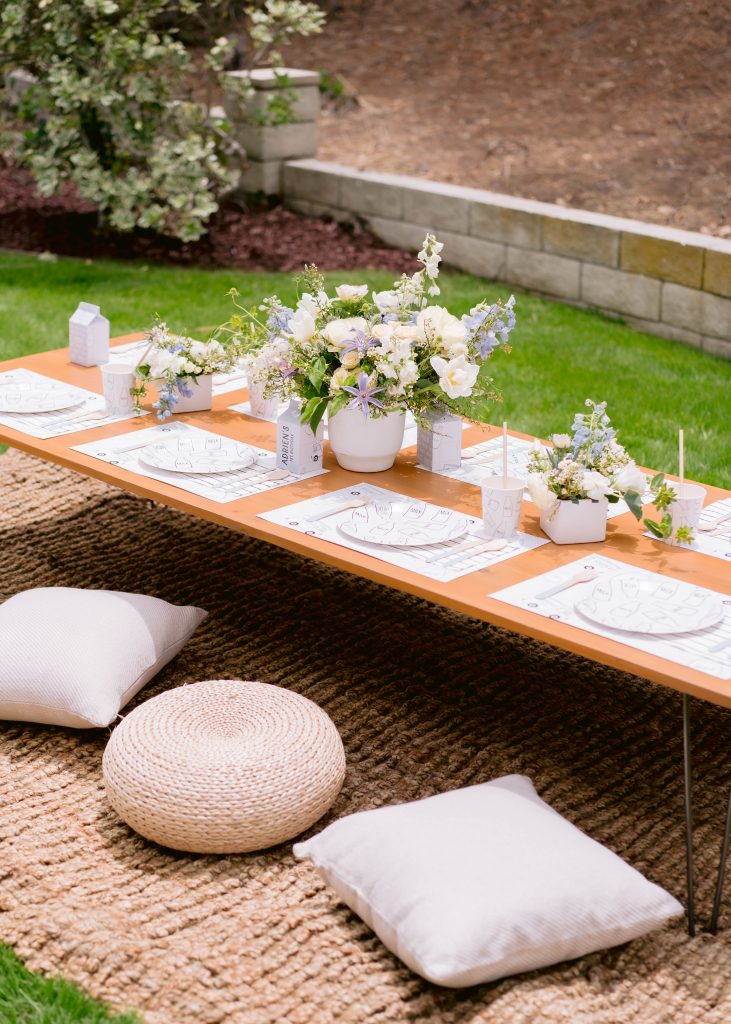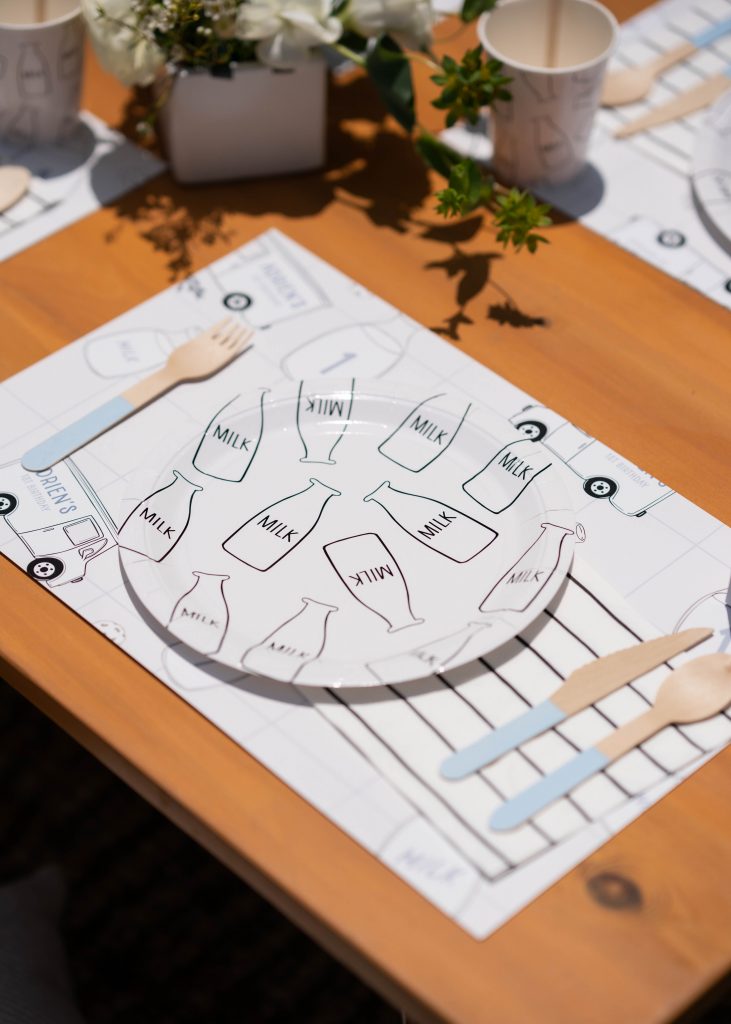 This table is birthday boy approved!!!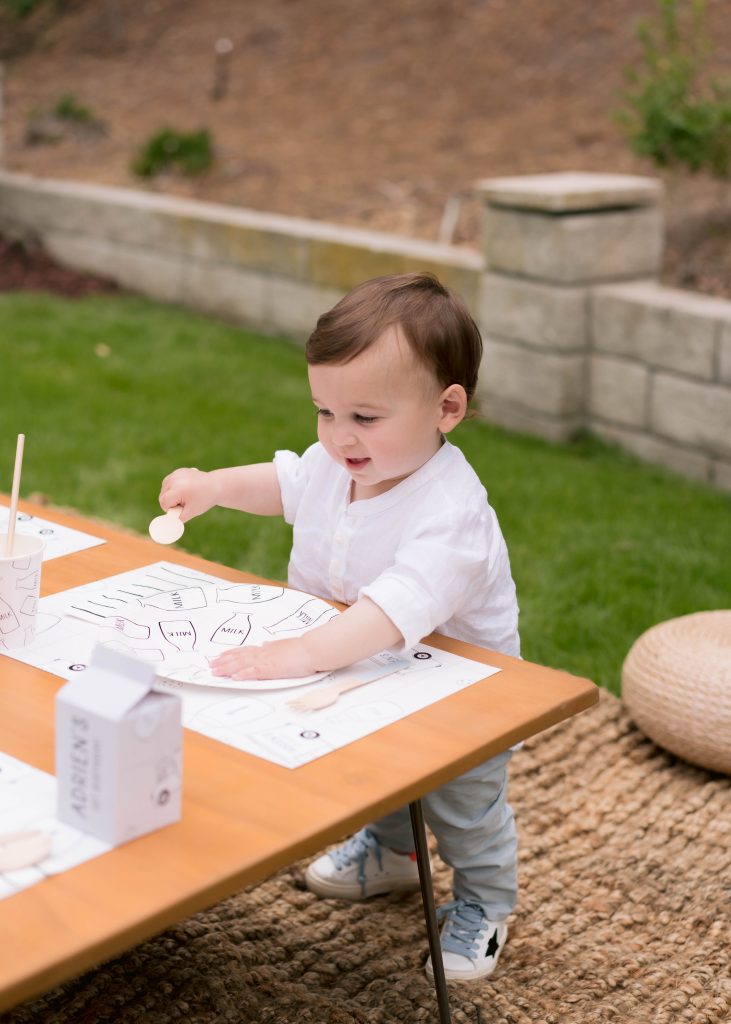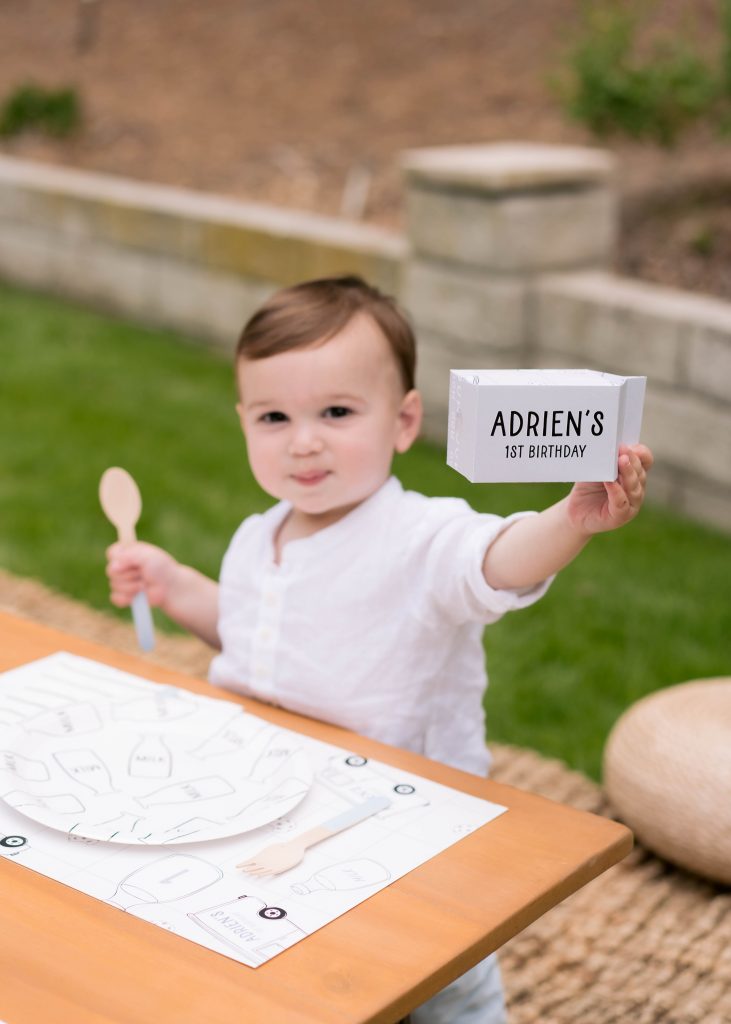 There were lots of fun activities at this one! Including these cute crafts that Adrien's mama Jacqueline found. Wood cut outs of milk cartons and cookies to decorate with paint and other fun craft items. Love having a little creativity at our parties for the kiddos!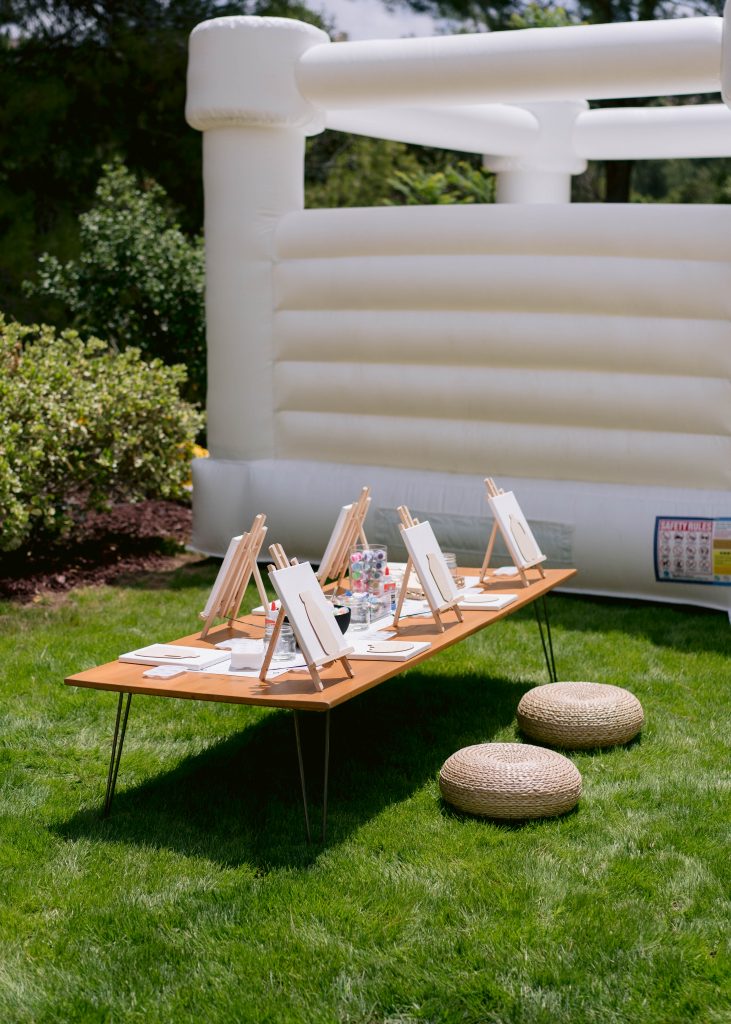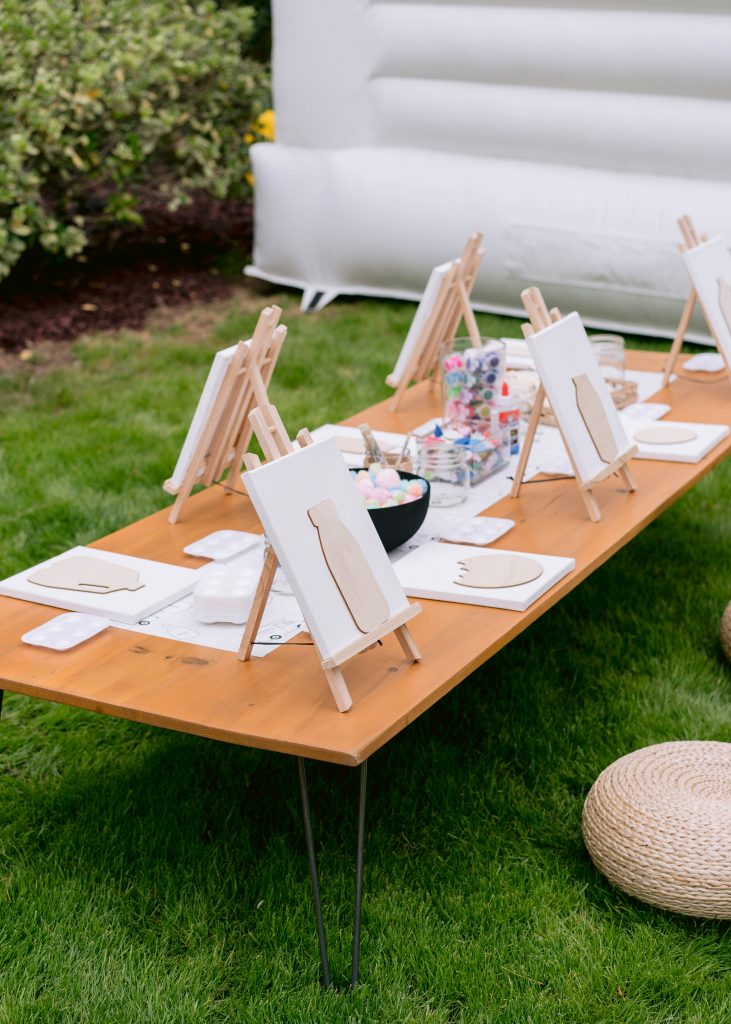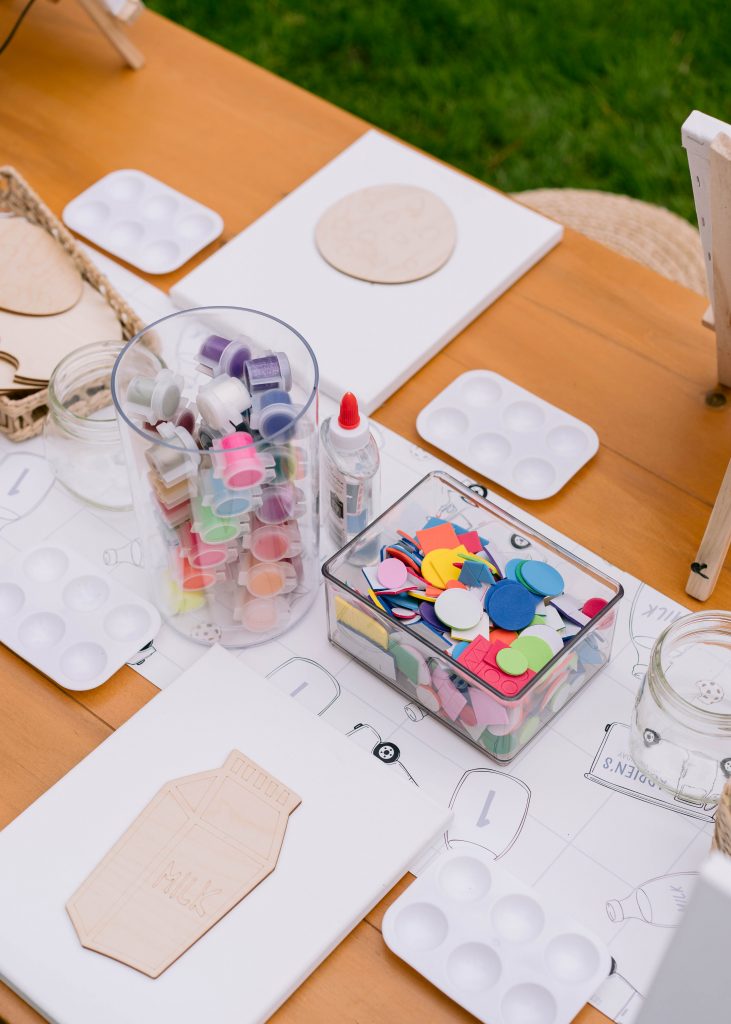 You know we love a good white bounce house moment!! This one from Tots of Funn was a hit and adorned with The Pop Shop balloons you can't go wrong!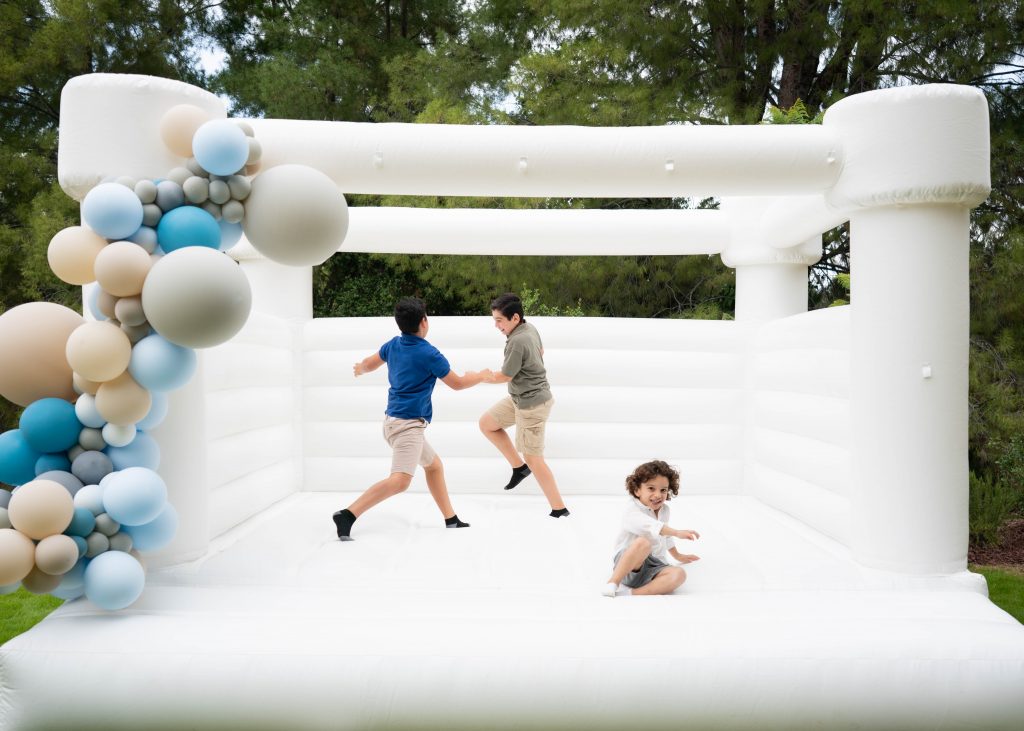 This adorable lounge was a mix of Teak & Lace and MTB Rentals and frankly I'm in love – you know we love us some rattan!!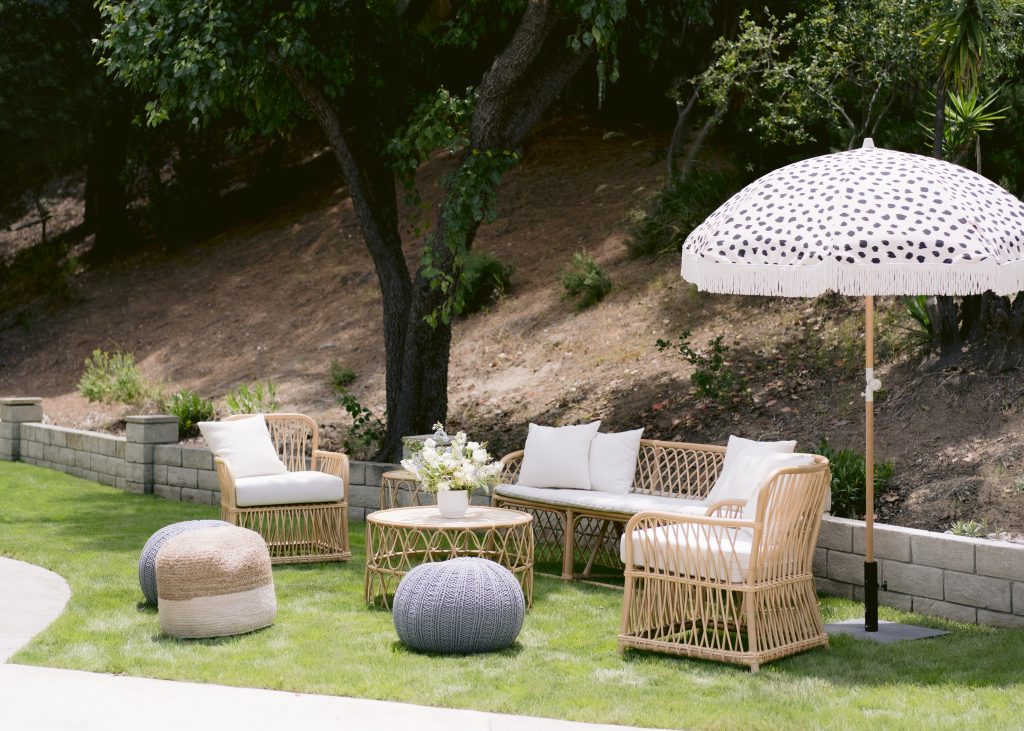 It isn't a party without a bar – especially at a kid's party! And this bar could NOT be cuter! Wait till you see the adorable details by Pirouette Paper – the bar sign and all of our cute cocktail names are too much along with the adorable cocktail stirrers!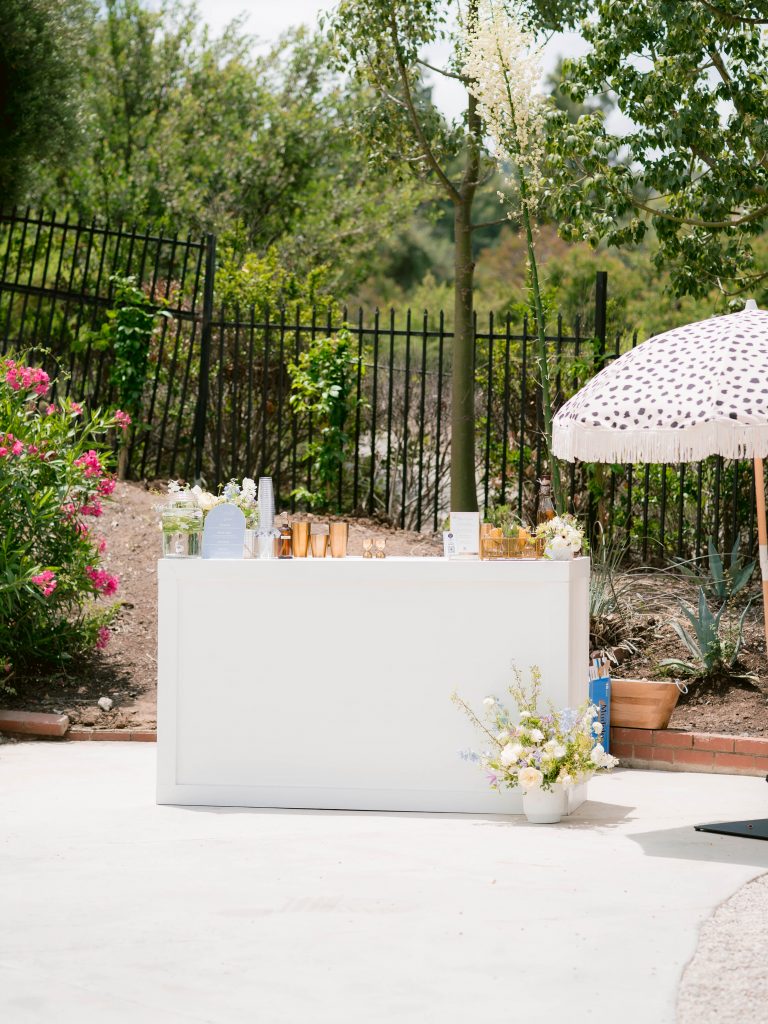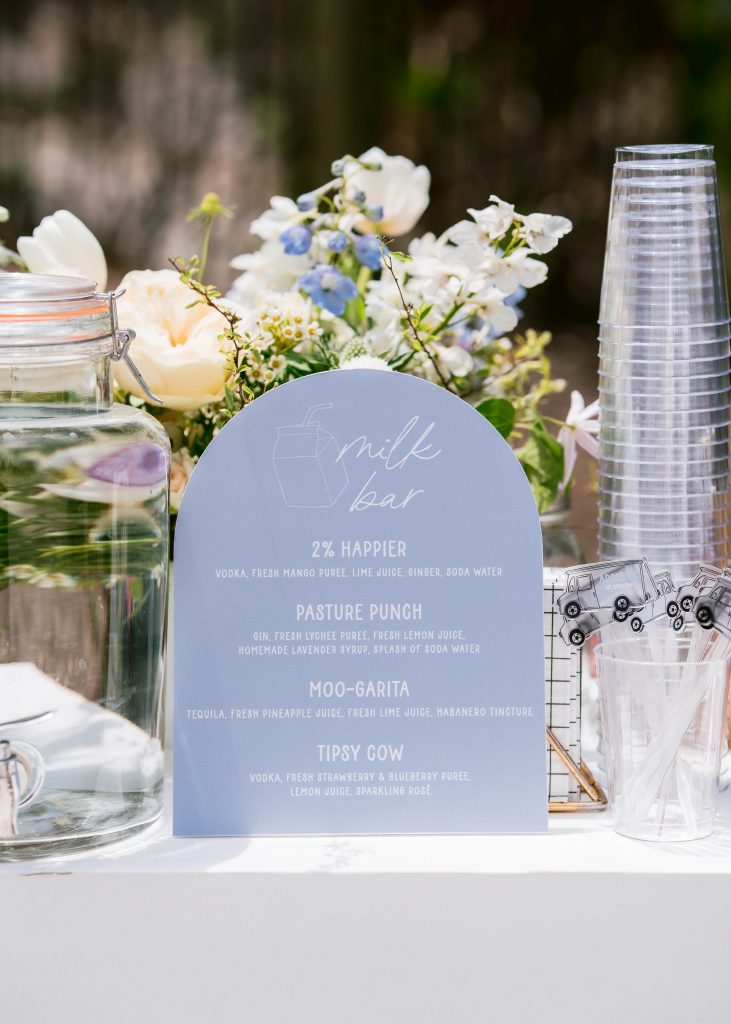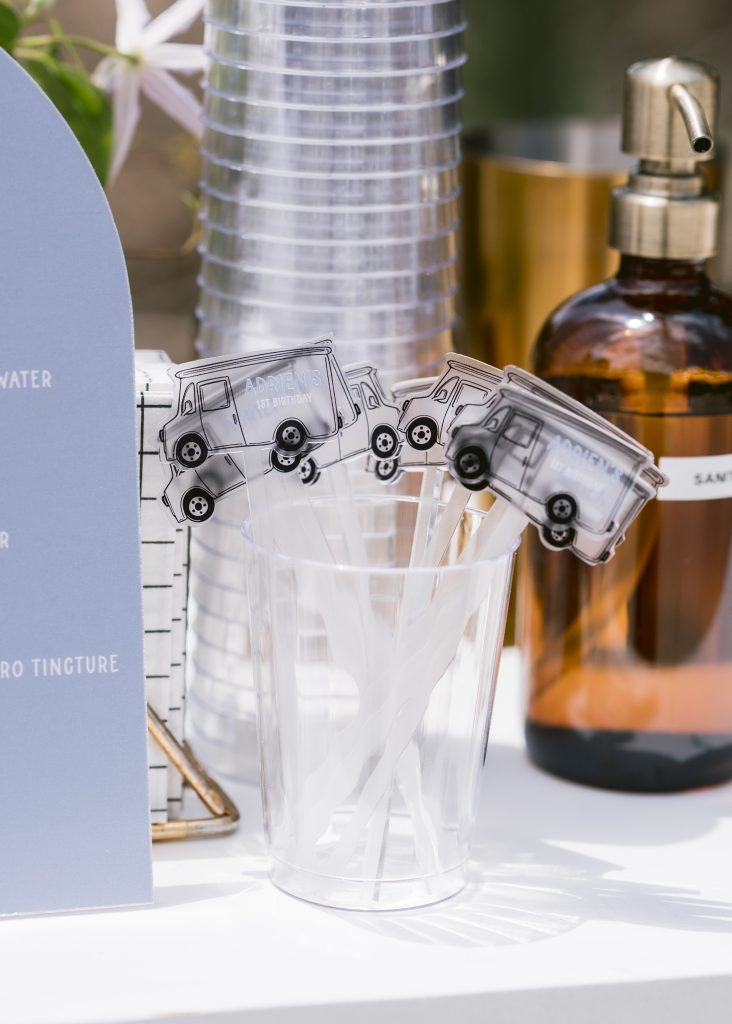 Laidrey did their amazing coffee cart for guests as well. All of the milk desires and counterparts were met at this party in the most adorable ways!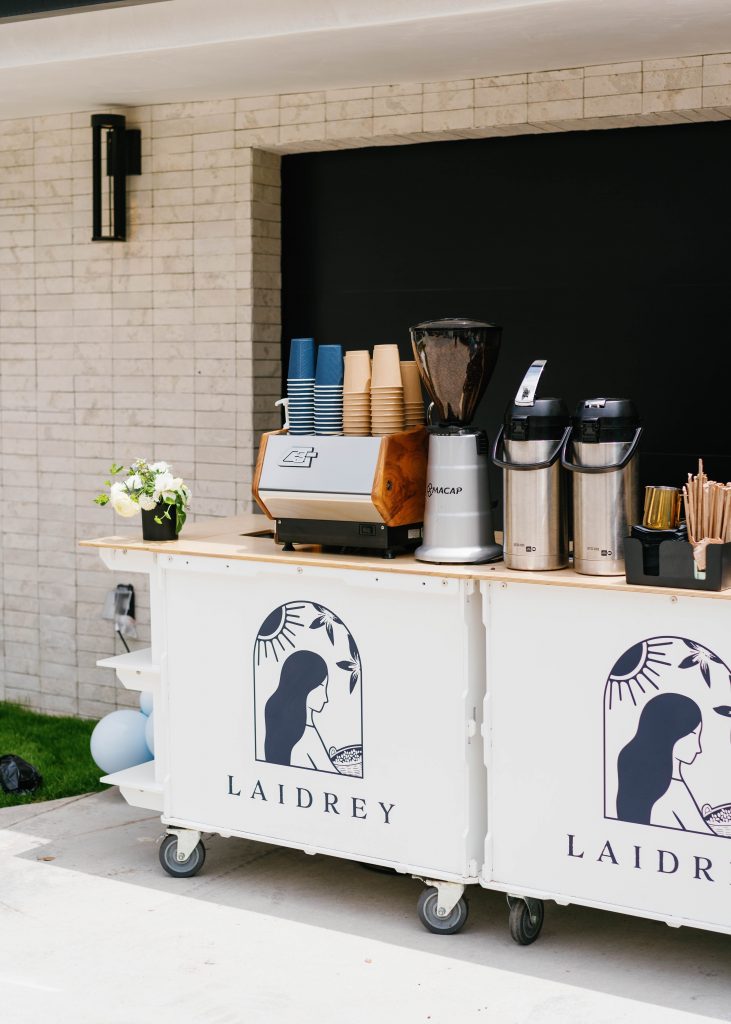 Here are some shots of that delicious food! Now I'm hungry!!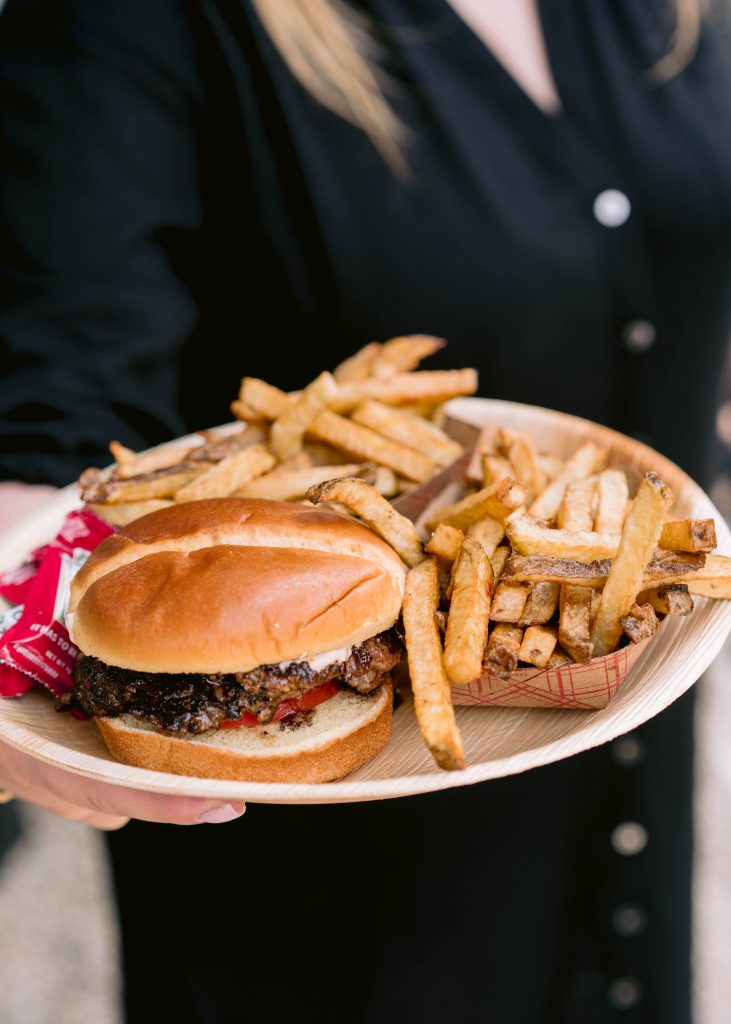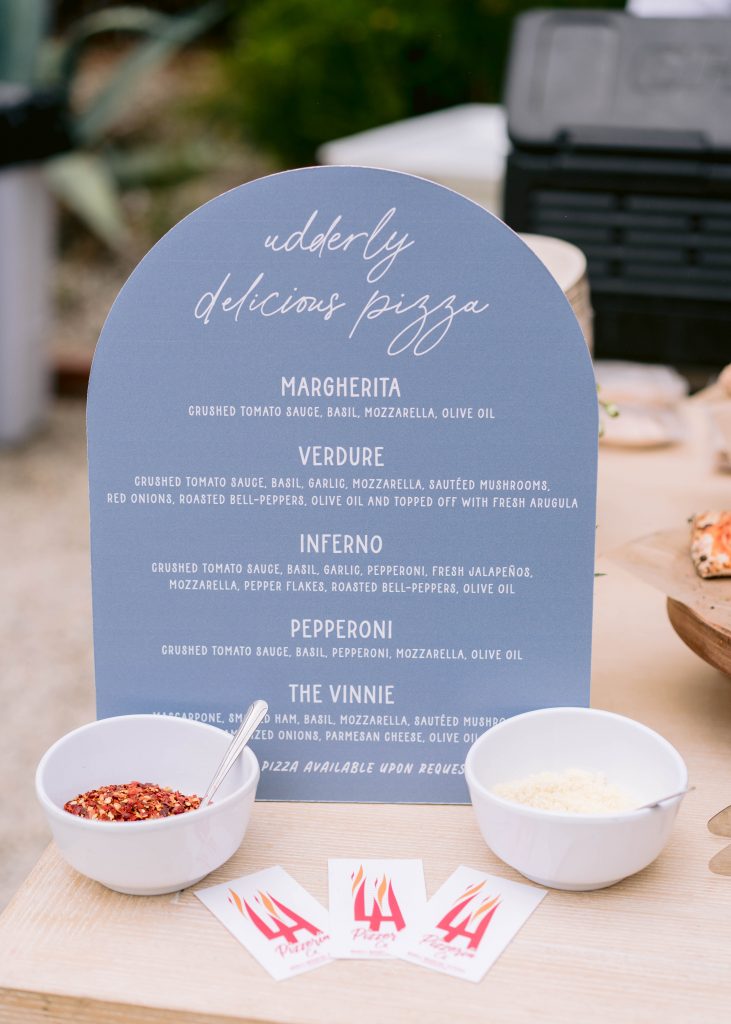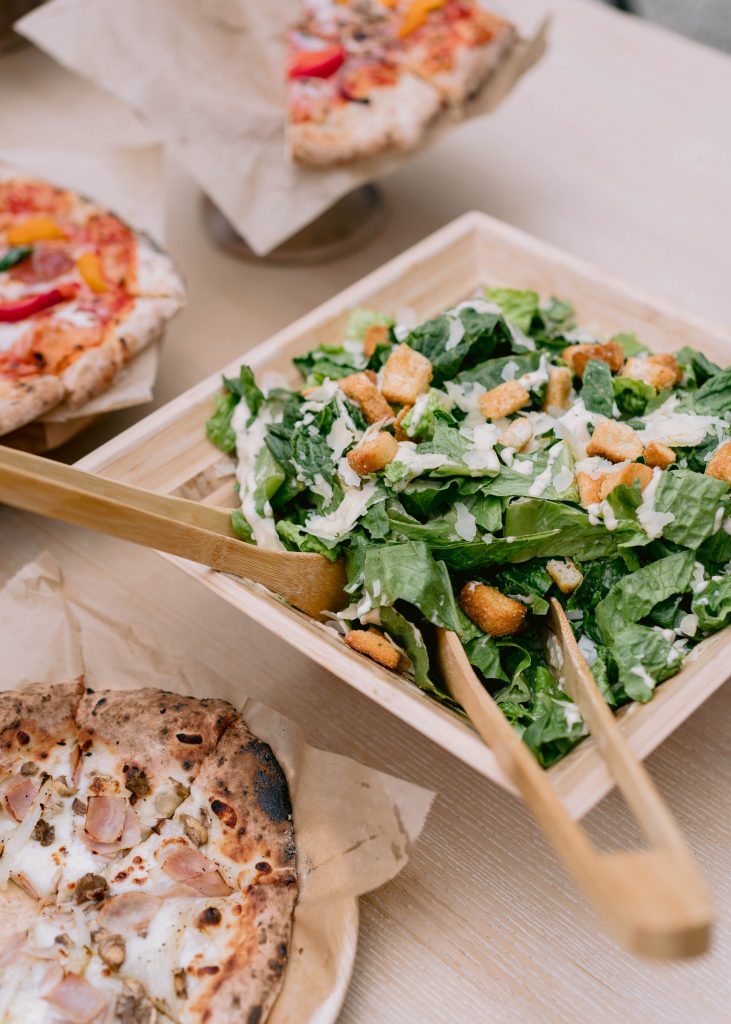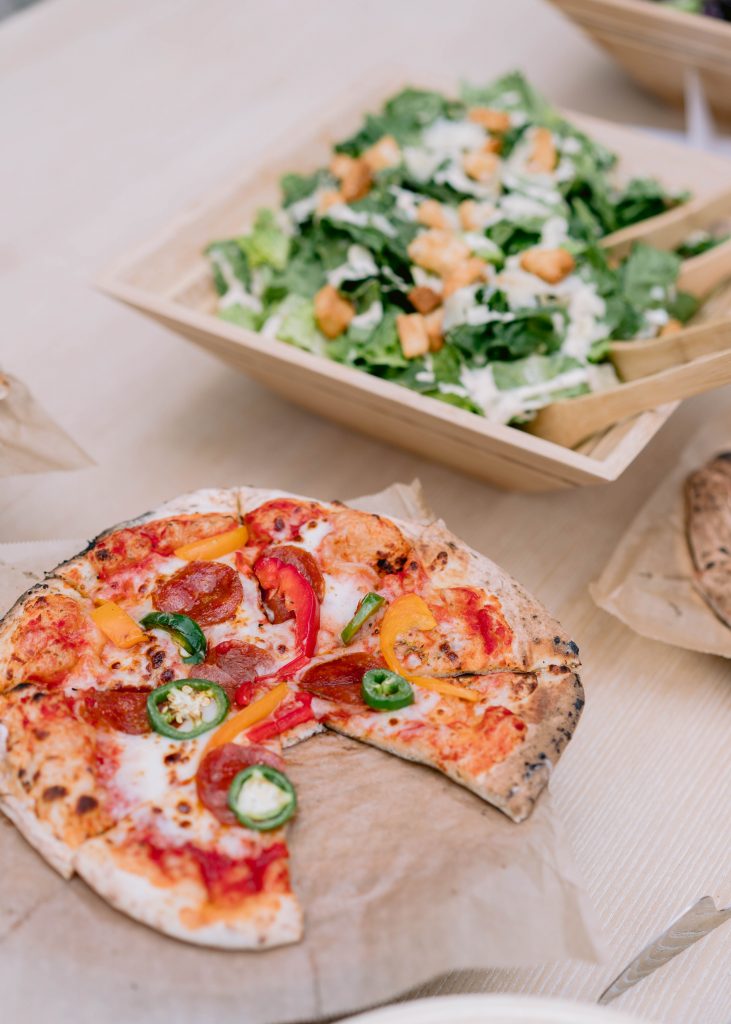 After the food comes the sweet treats and with a milk party we need some ice cream of course! Gourmeletas brought their amazing cart which is just the sweetest – pun intended! Loving the menu and decals by Pirouette Paper – LegenDAIRY!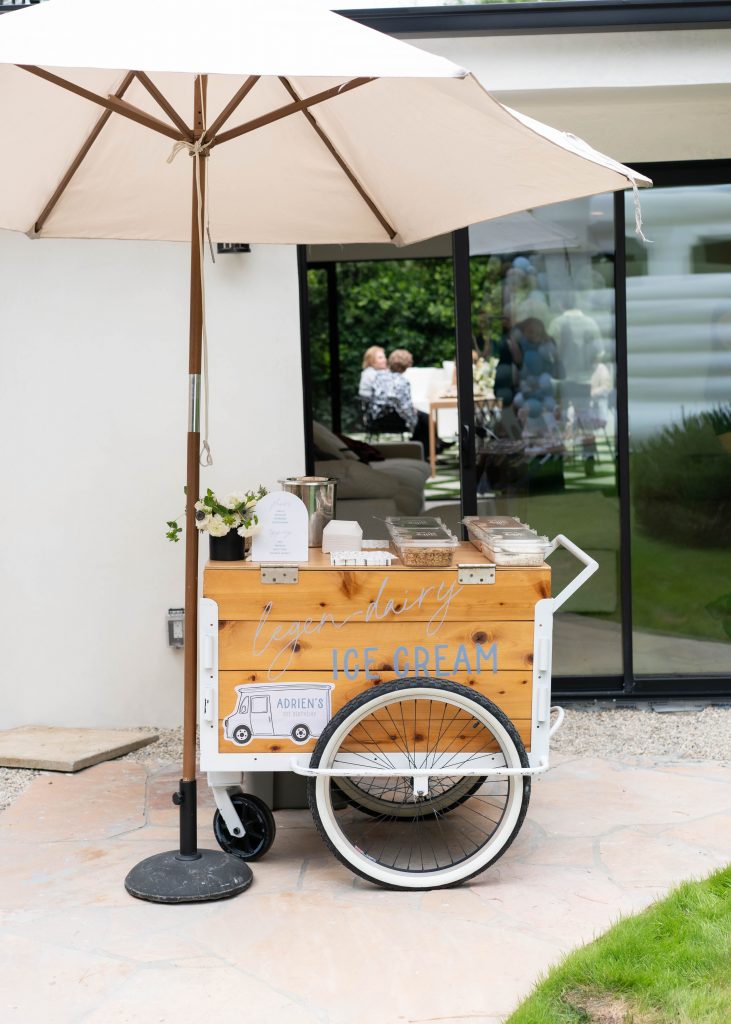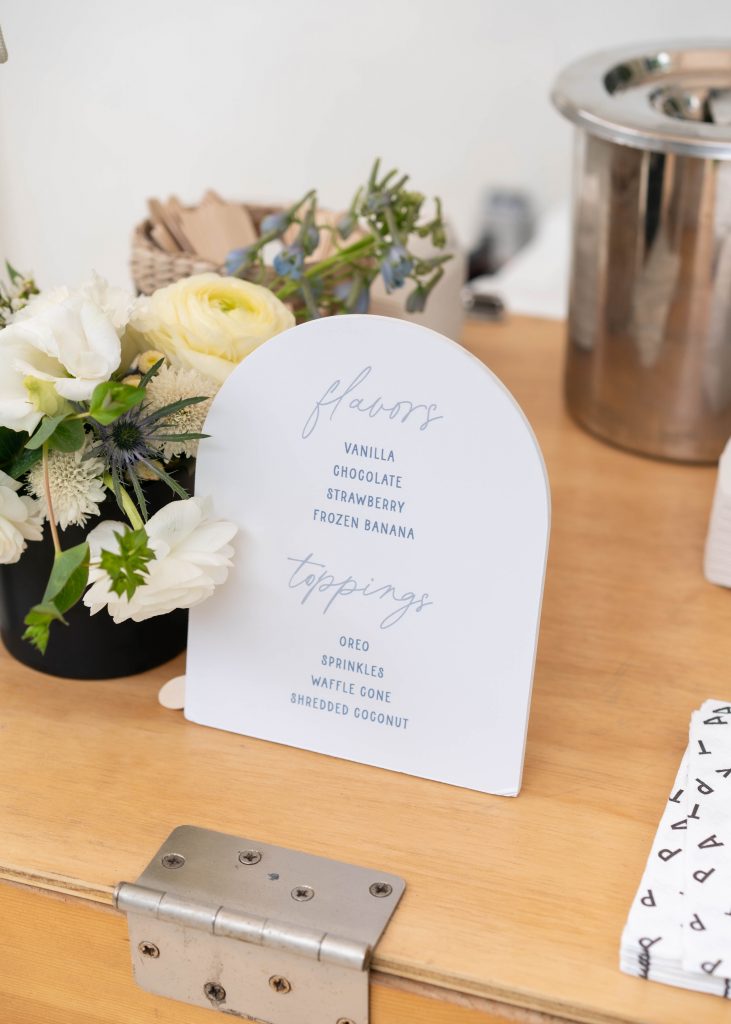 More sweets! Milk & Cookies from Plentiful Delights were a definite must! And it was displayed in the absolute cutest way! Dying over all this party with each and every photo!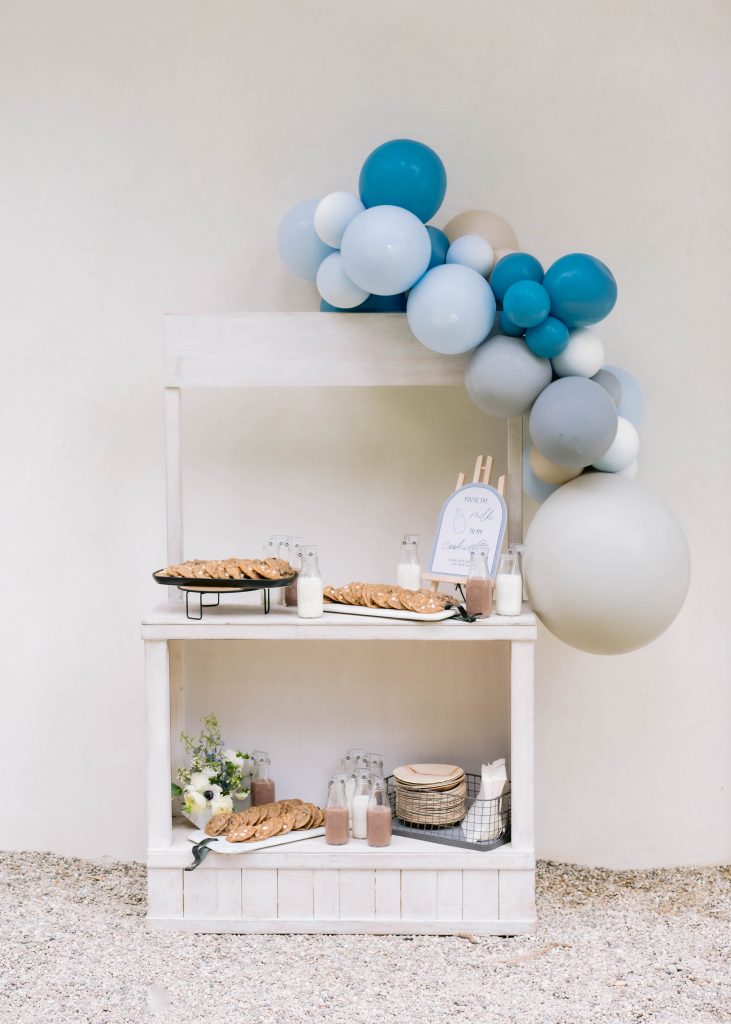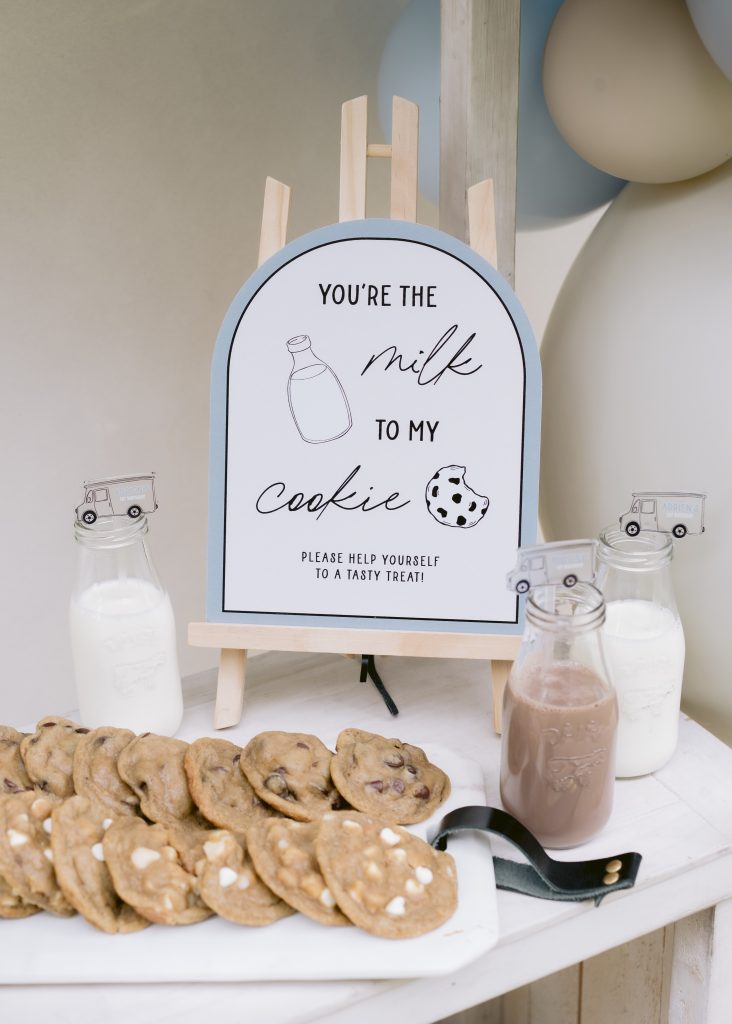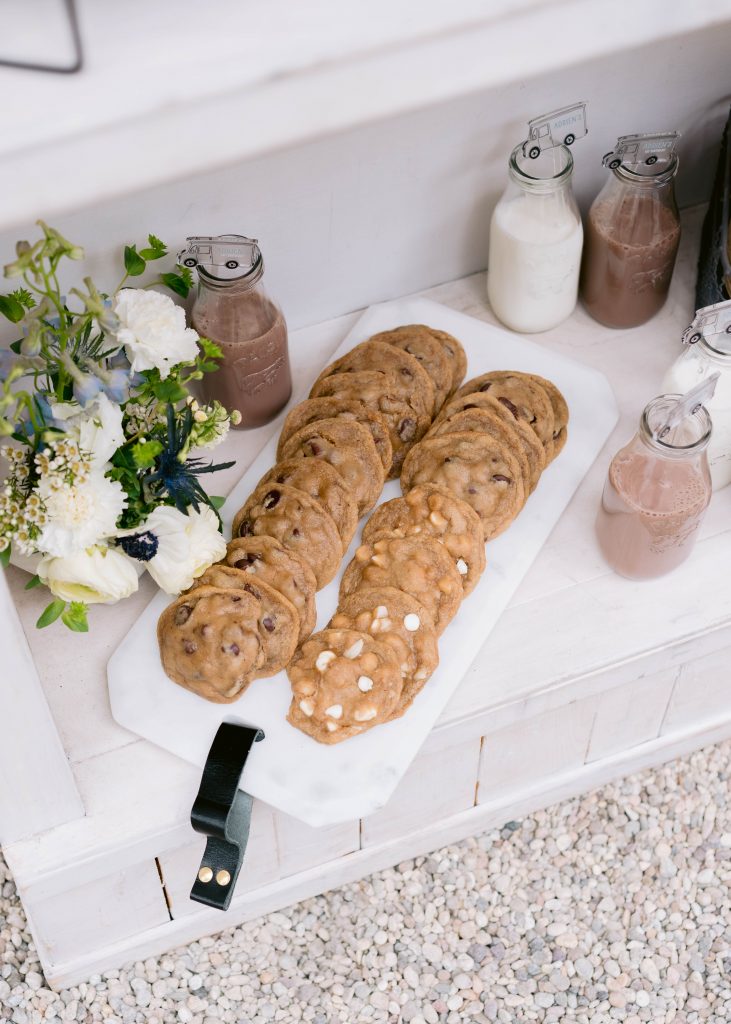 And have you ever seen a cuter cake?! R Clayton Williams created this masterpiece that is literally one of the best cakes I've ever seen at our parties!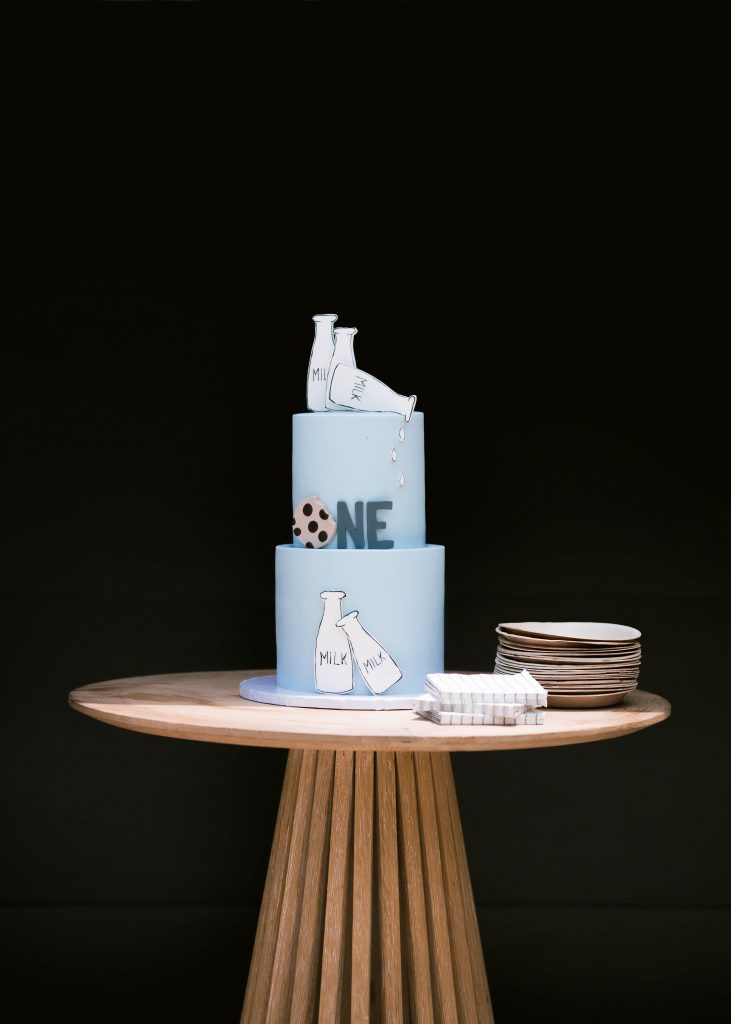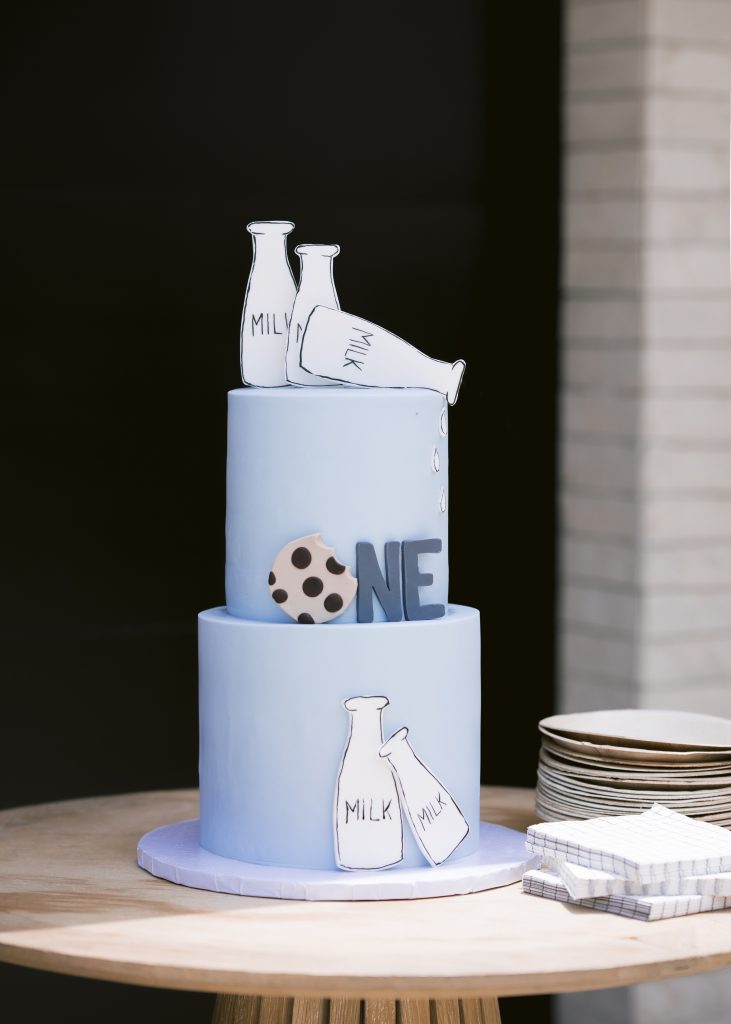 A couple family shots and cute shots of the birthday boy by Lindsay Boice. This is such a kind and gorgeous family!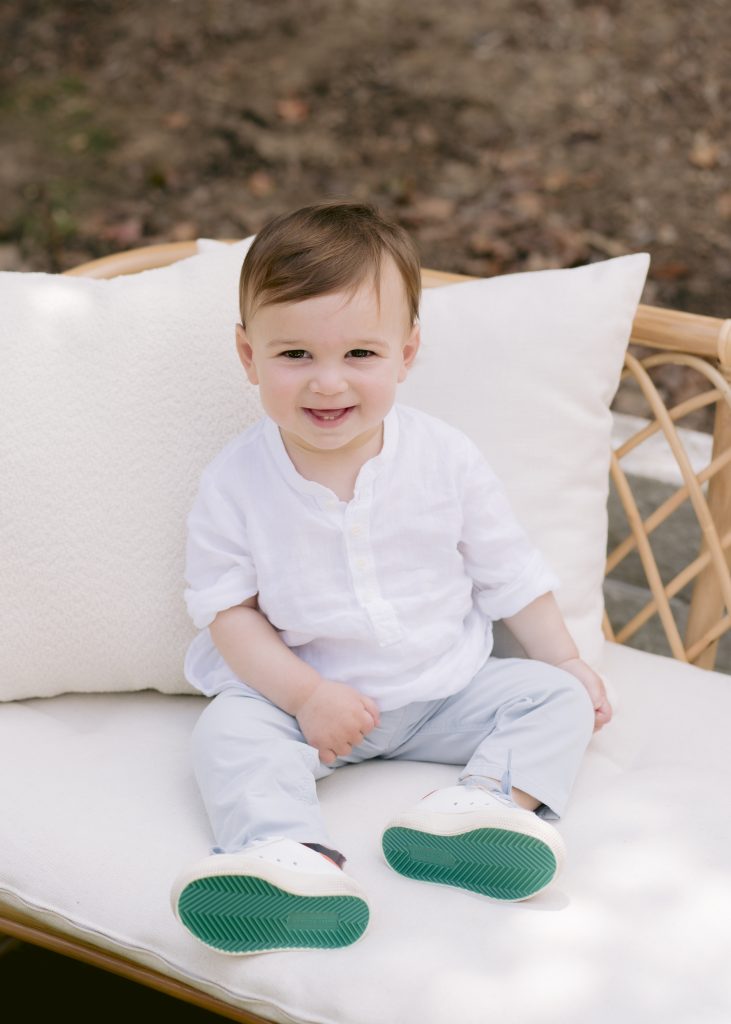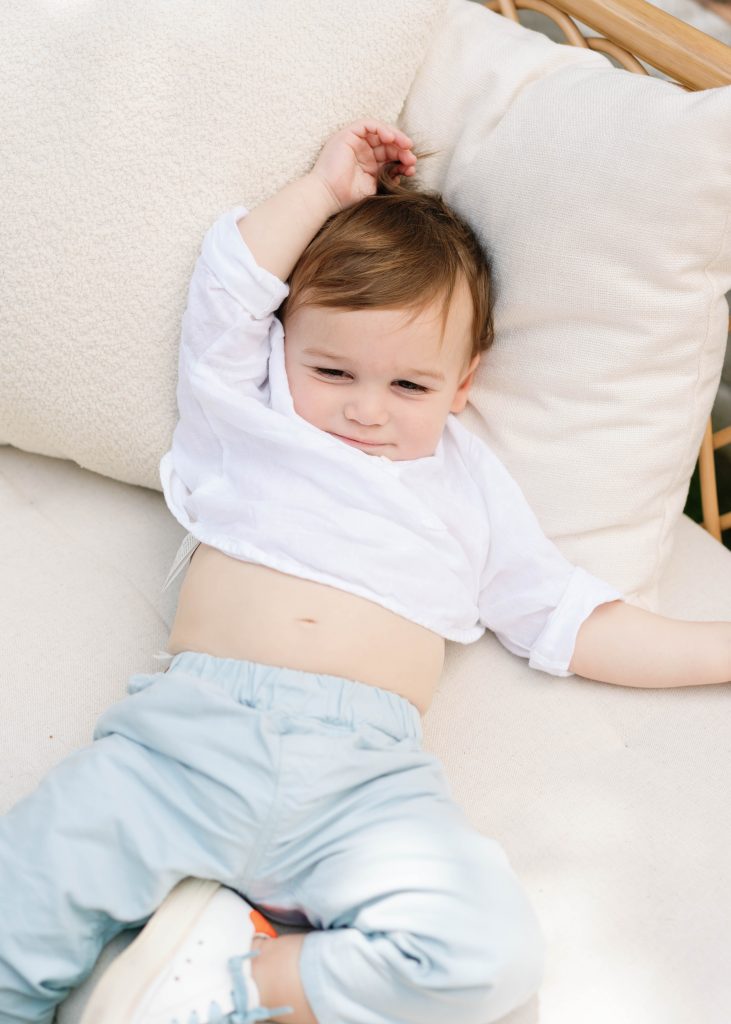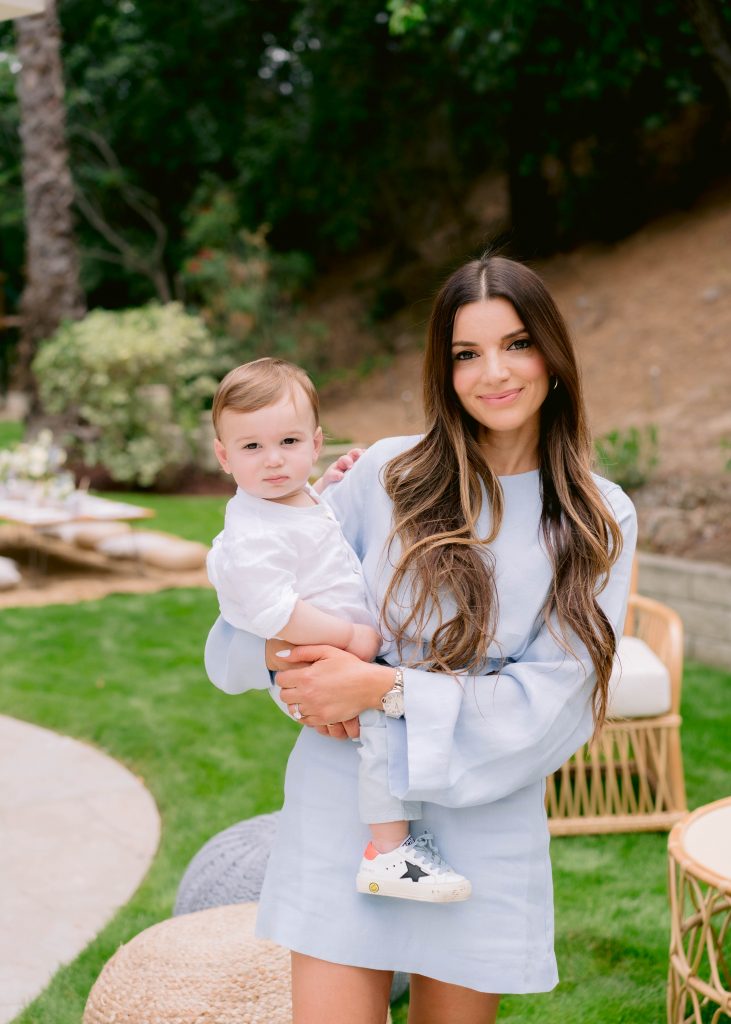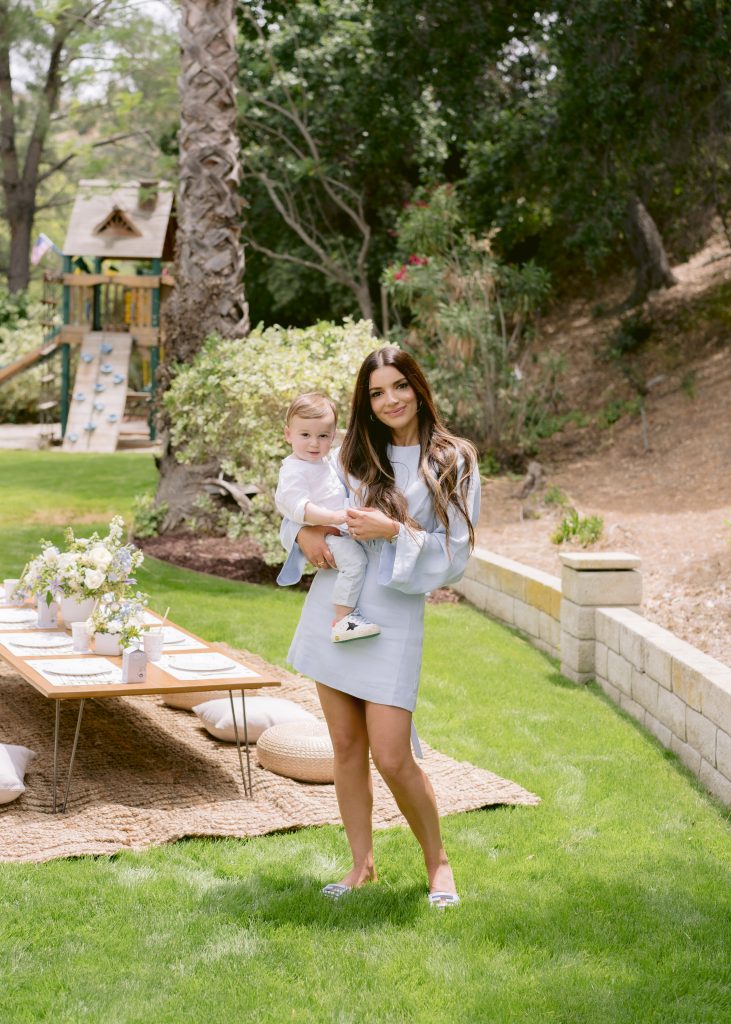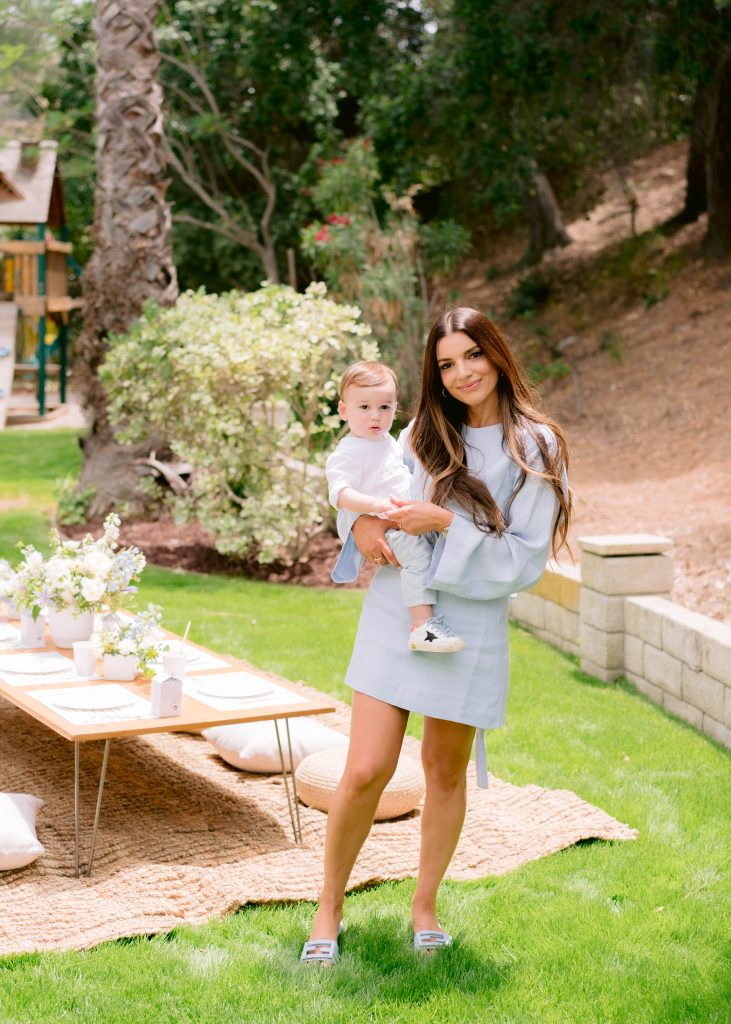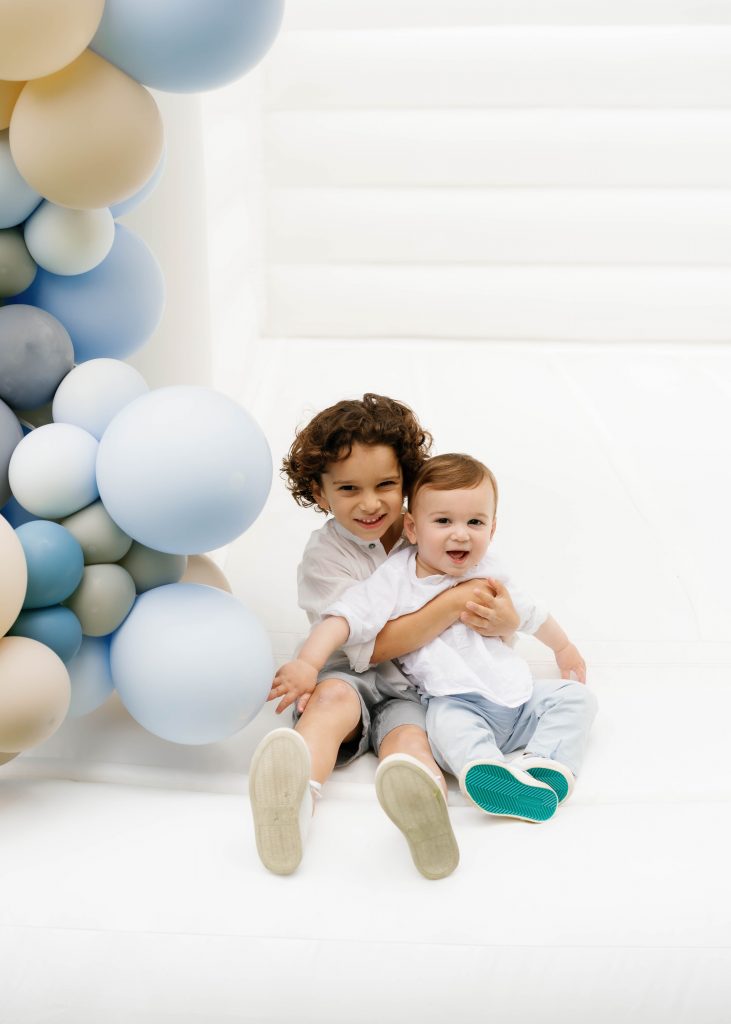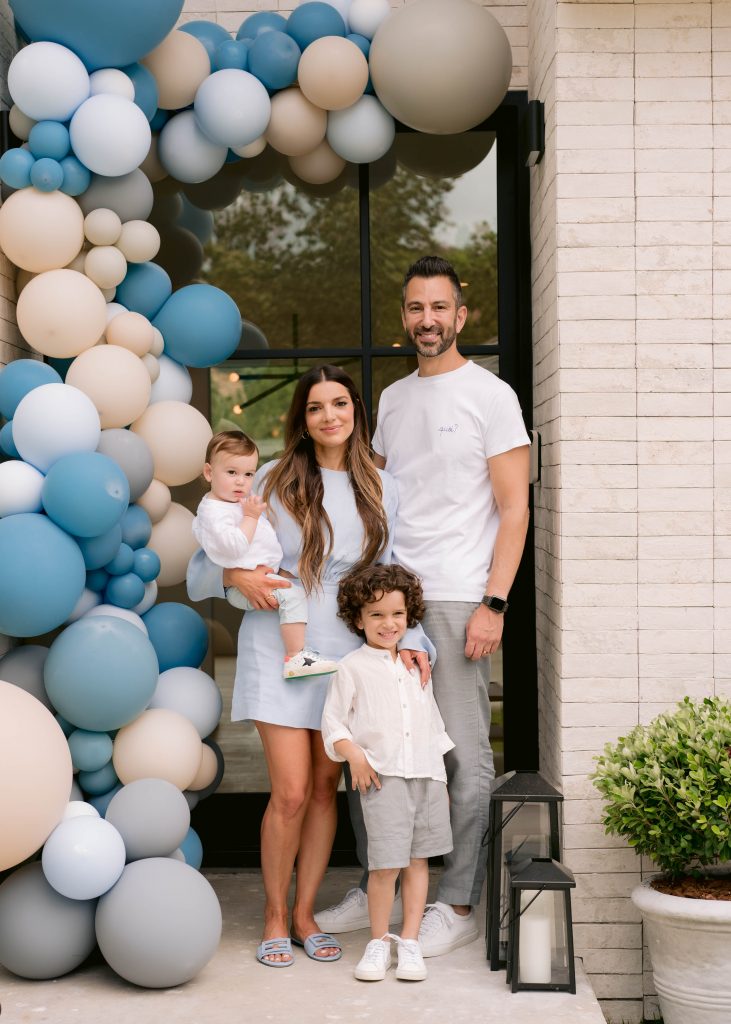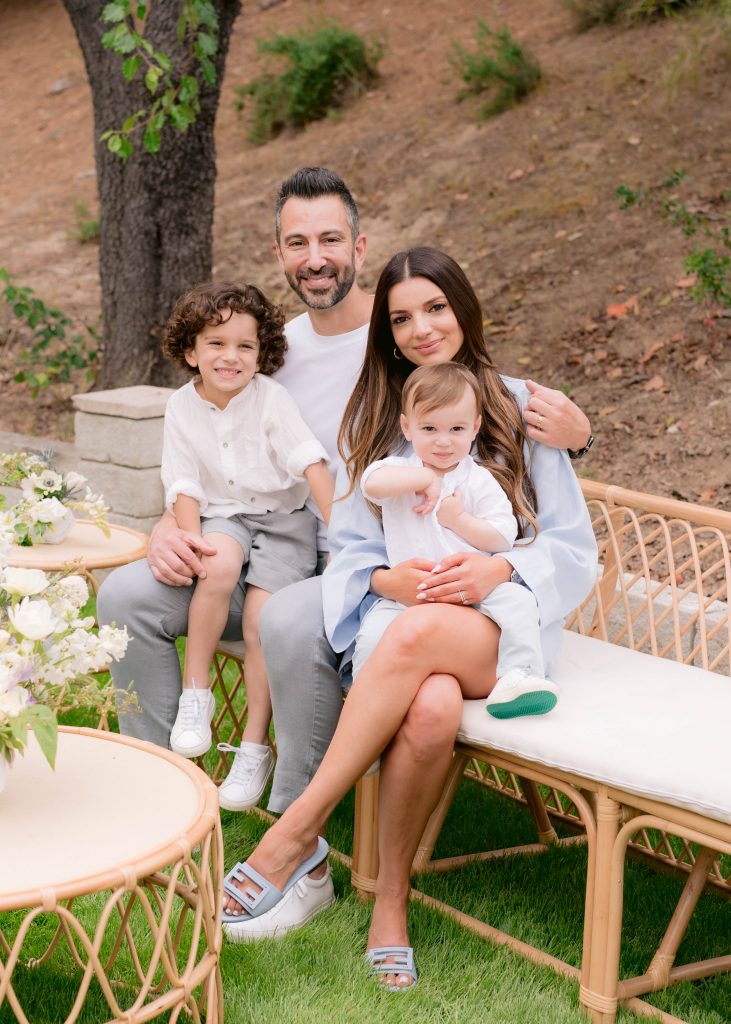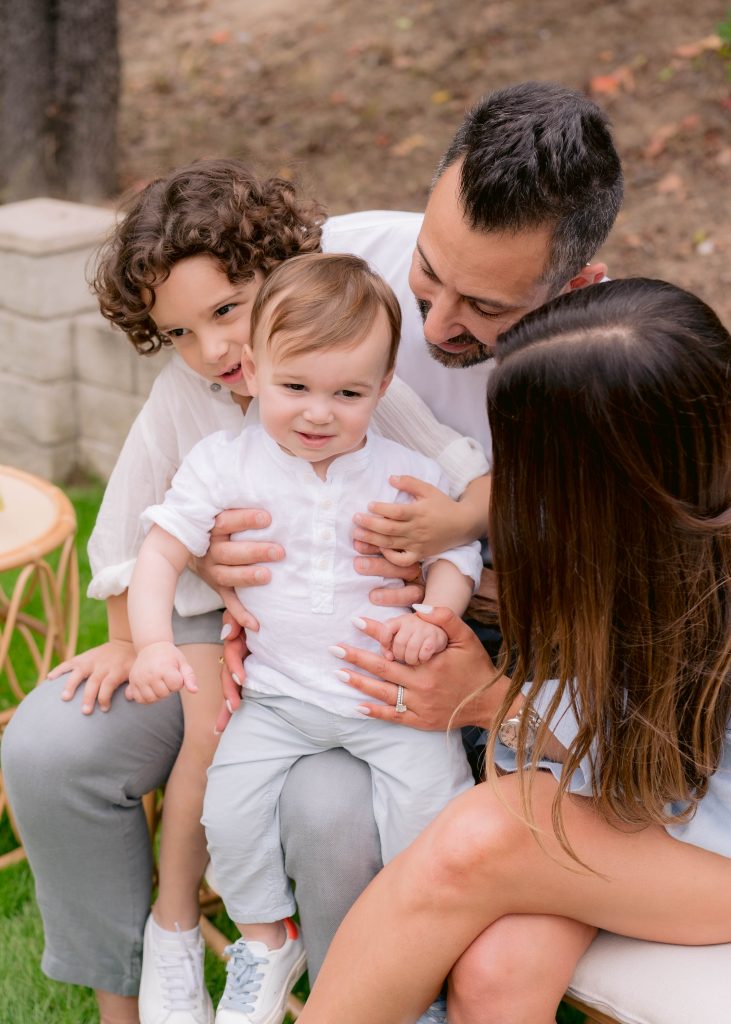 Love these shots with Daddy!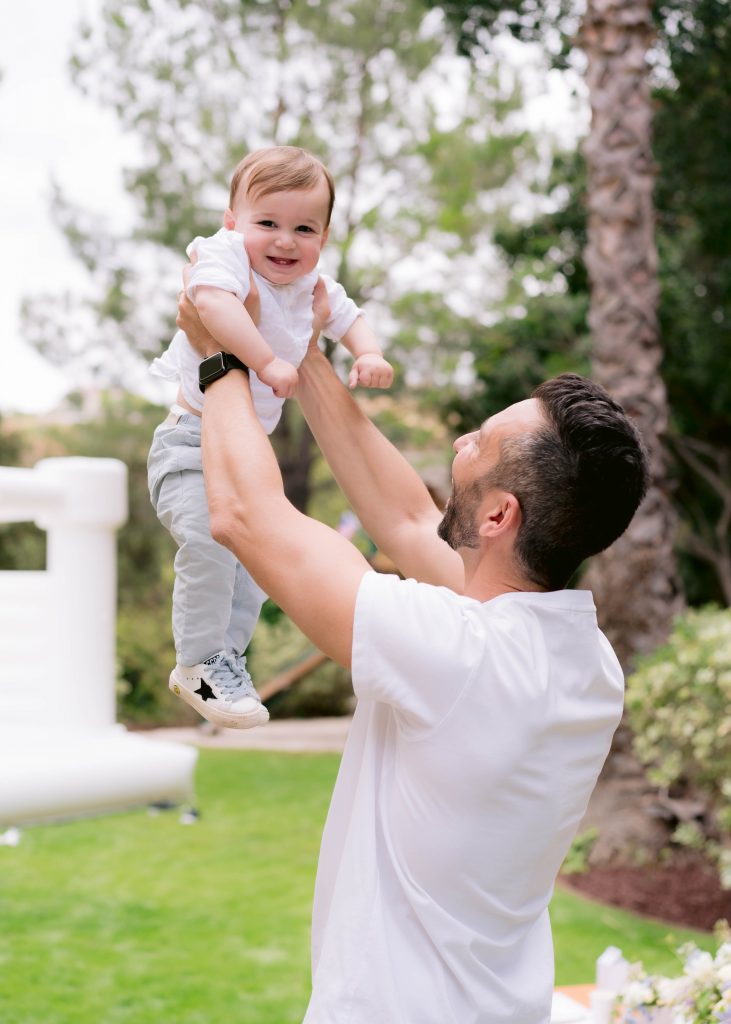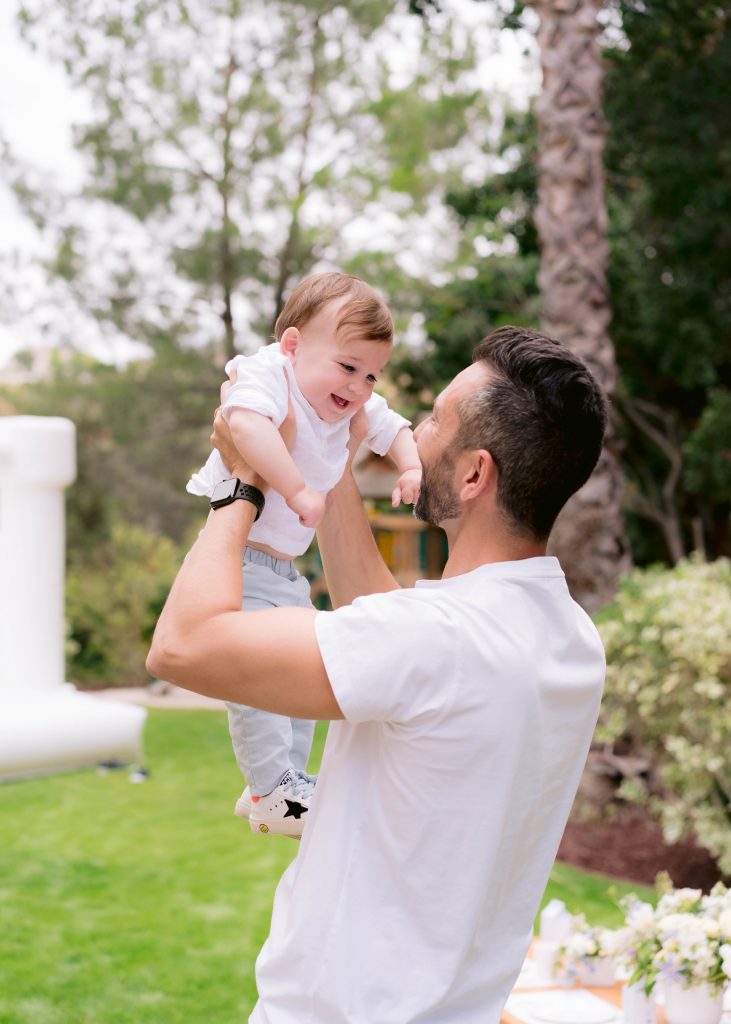 Everyone had a blast at this party!!!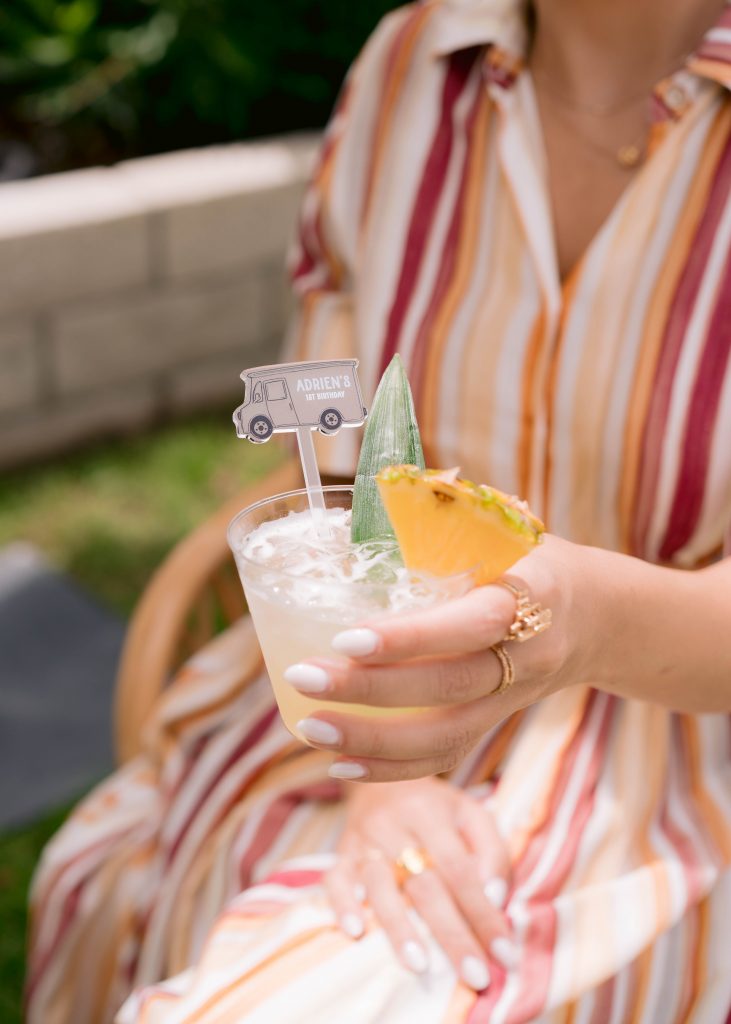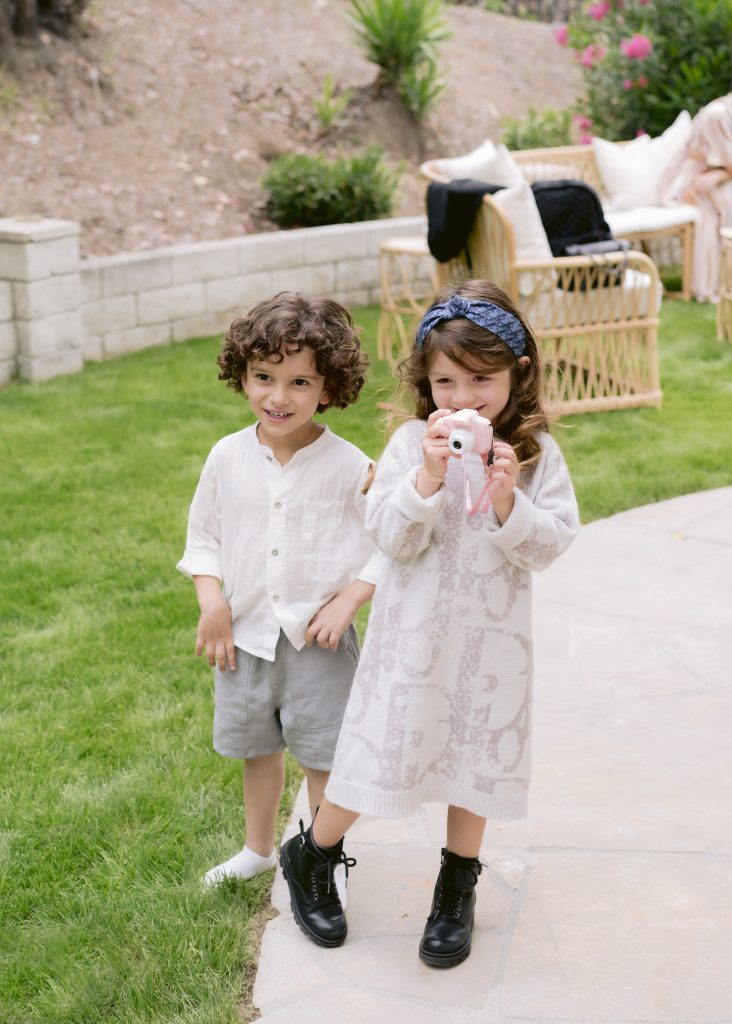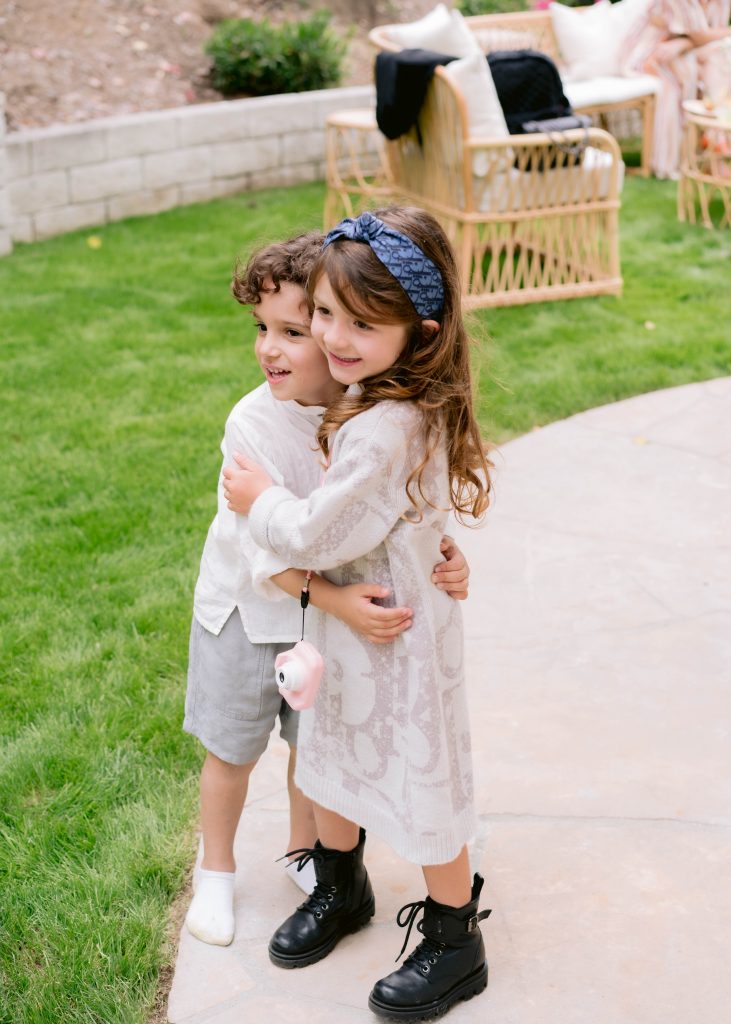 We also did an Armenian tradition of the First Tooth for Adrien. It was such a beautiful set up! We love being a part of these important traditions and cultural moments.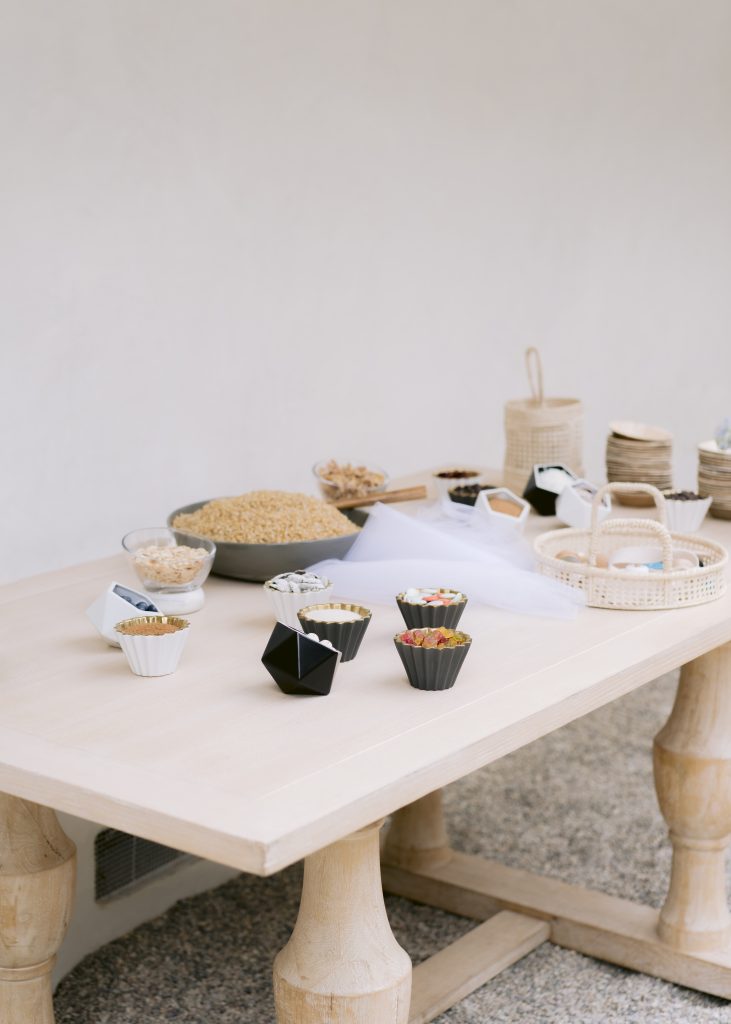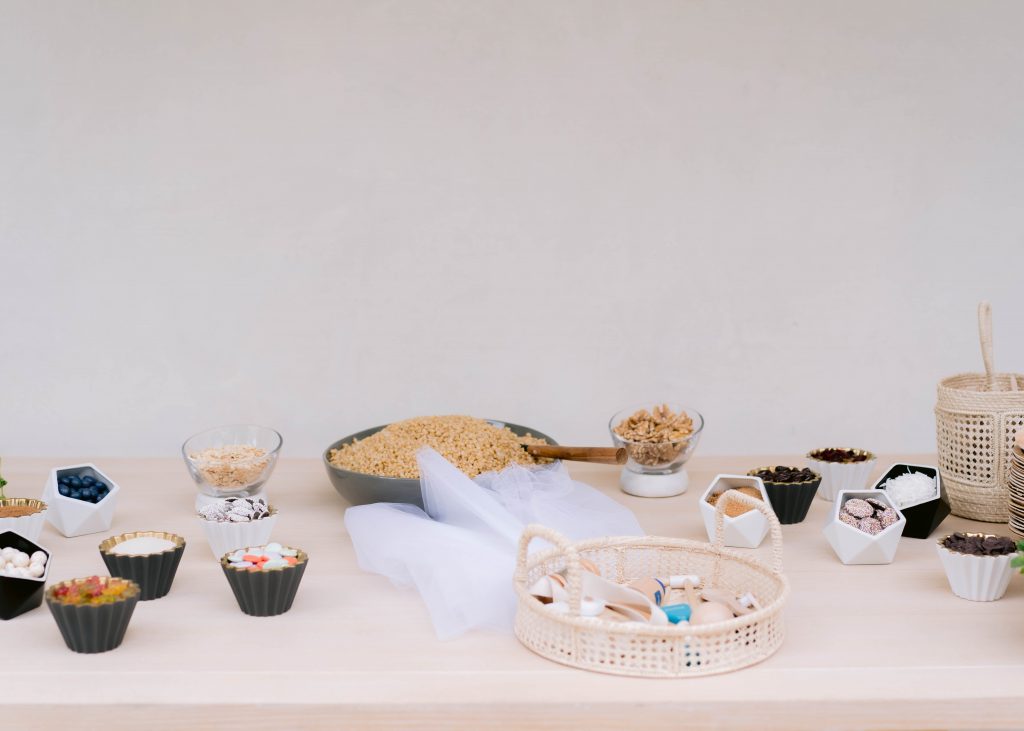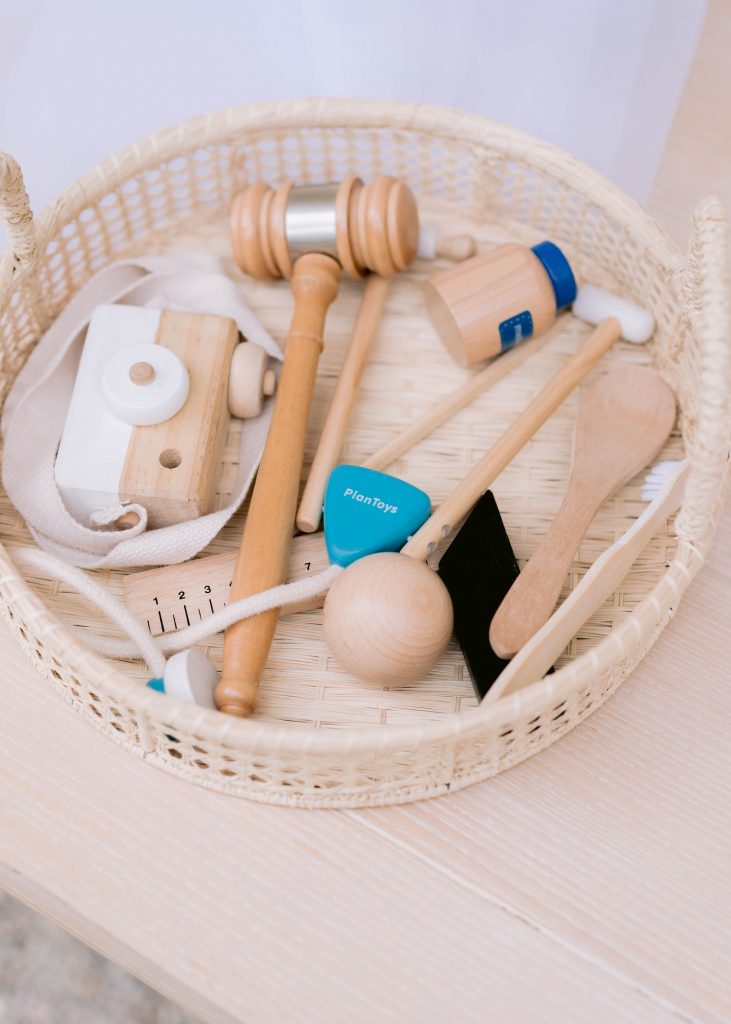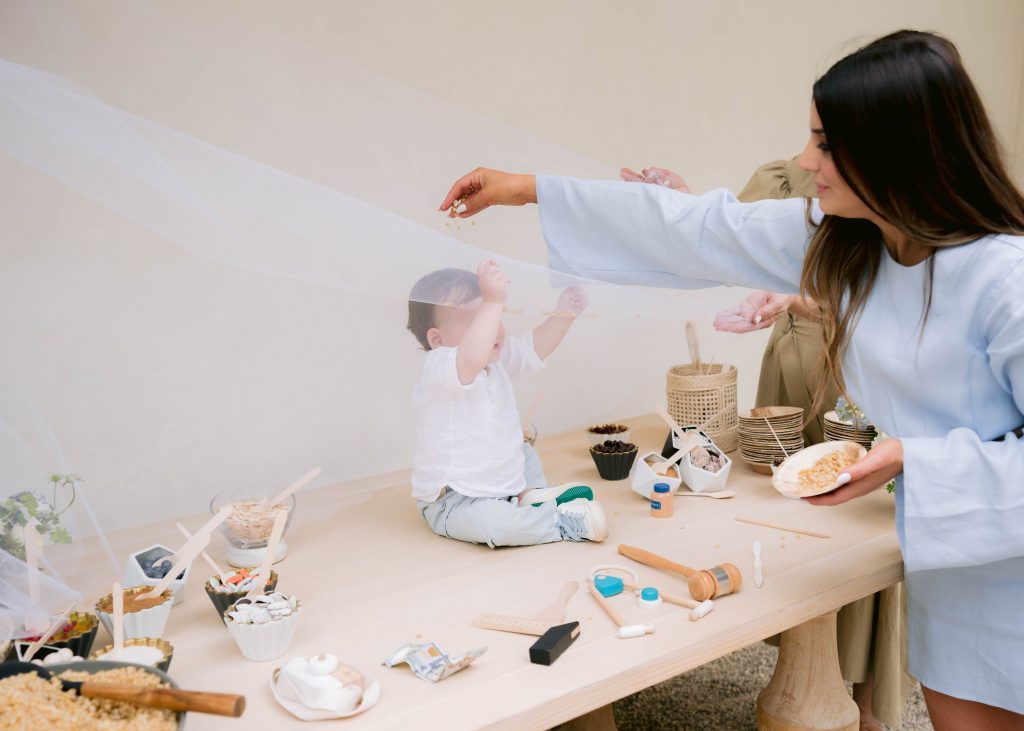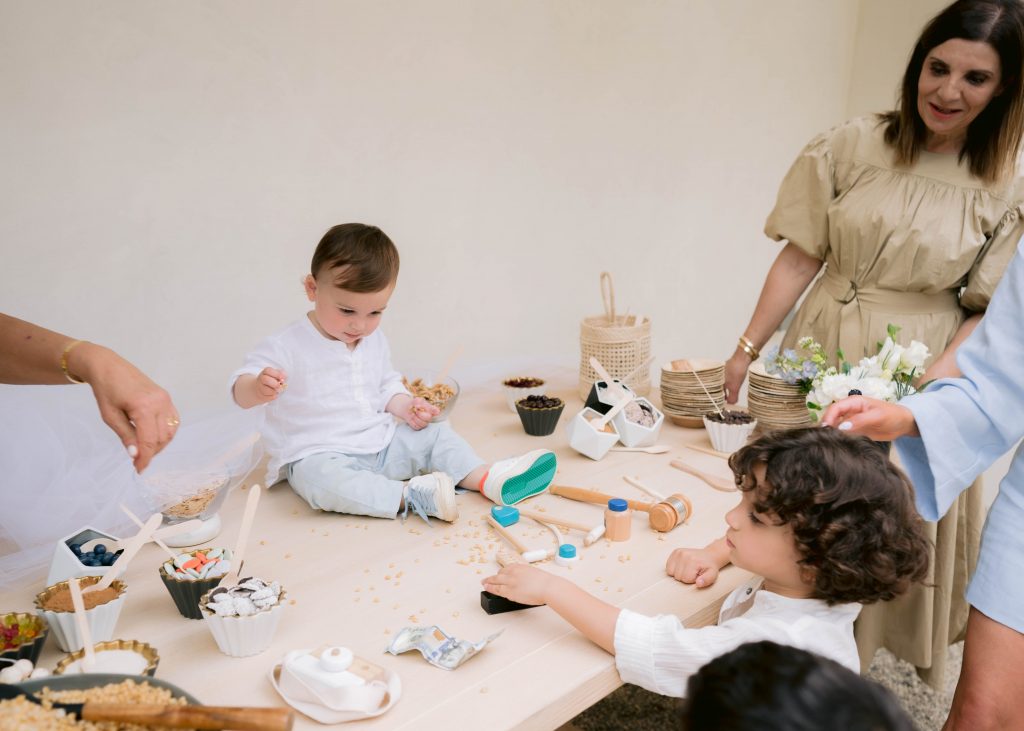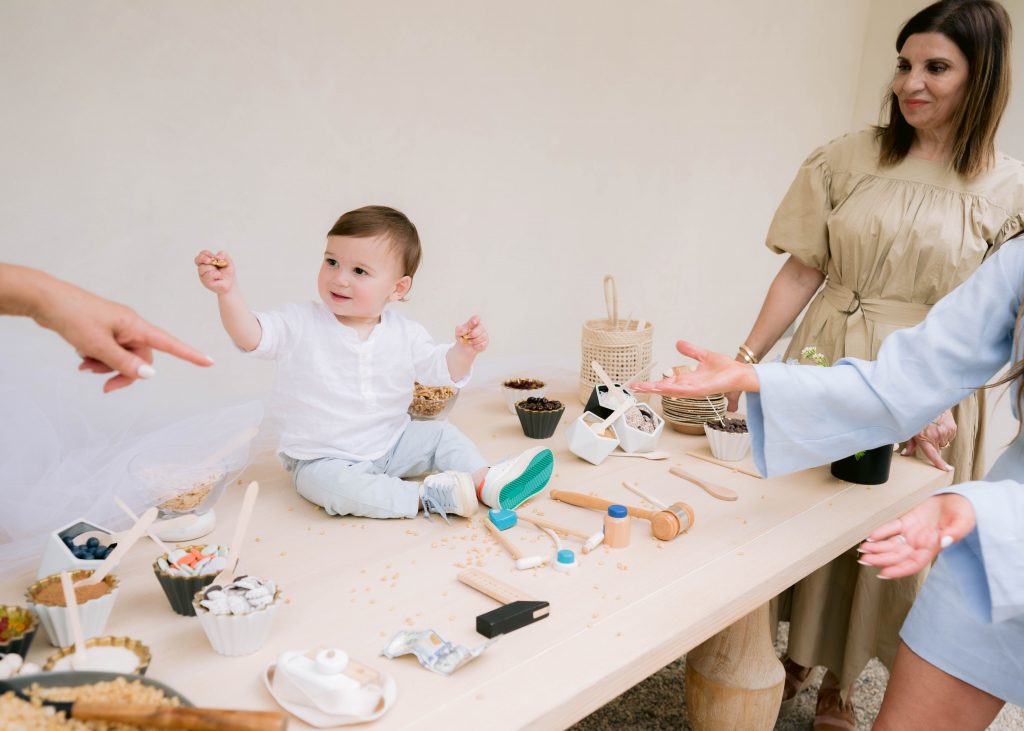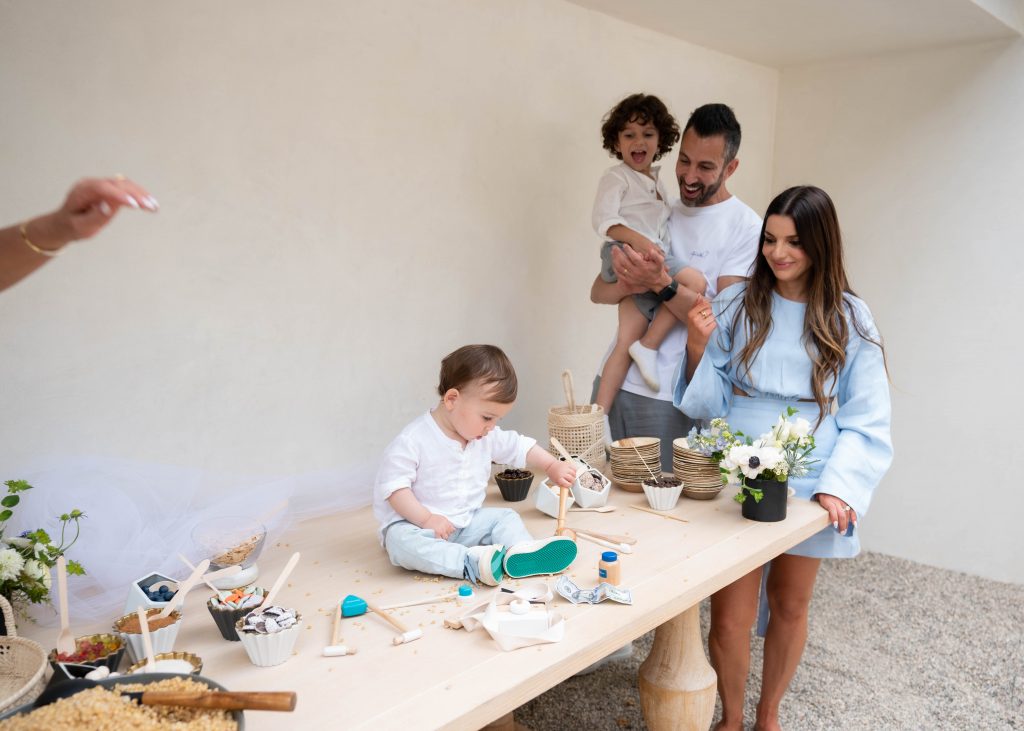 What a celebration and what a day!!!! Happy Birthday sweet Adrien!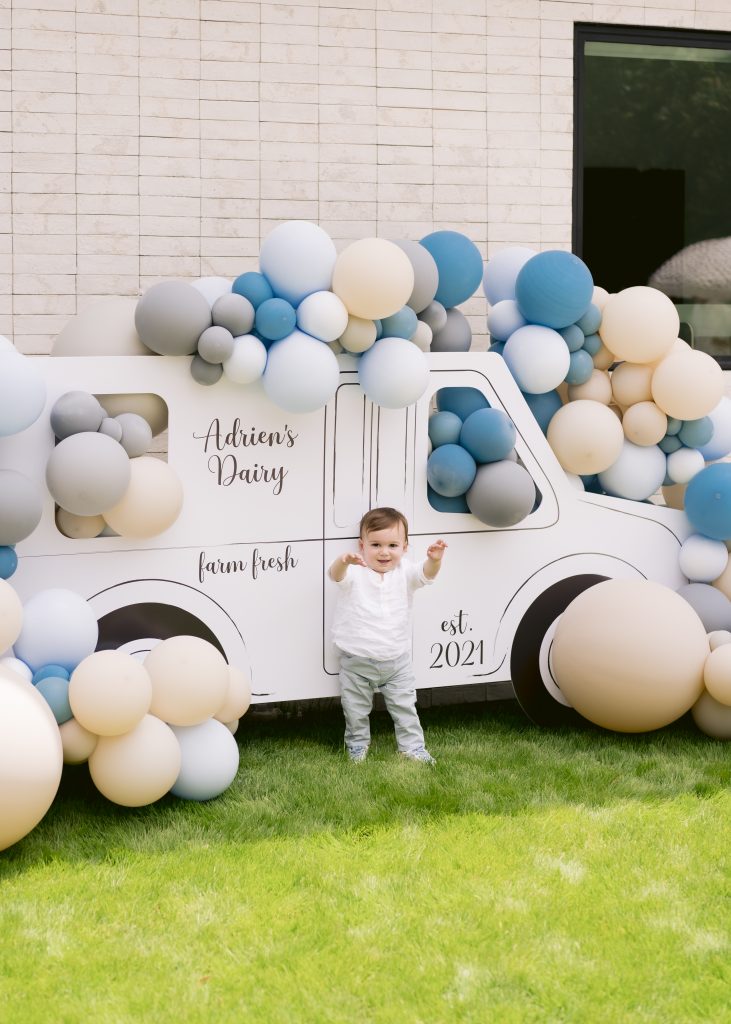 xx
Jacquelyn