So this Summer went by beyond fast! My kids start back to school next Wednesday. And oh boy, we have two brand new schools we are attending. Entering nervous alley. But it's all good; I'm already diving into back-to-school routines, which means healthy and fun recipes for breakfast. The 1st week back, it's all about the routines and prepping. This pretty blue spirulina chia smoothie can be made the night before, and it's filled with so much healthy goodness your kids will be pouring out A's before they enter school. Kidding, it won't, but it's super good for you. I like mixing this recipe up and sometimes adding berries for the kids.

Photos by Dayna Studios
---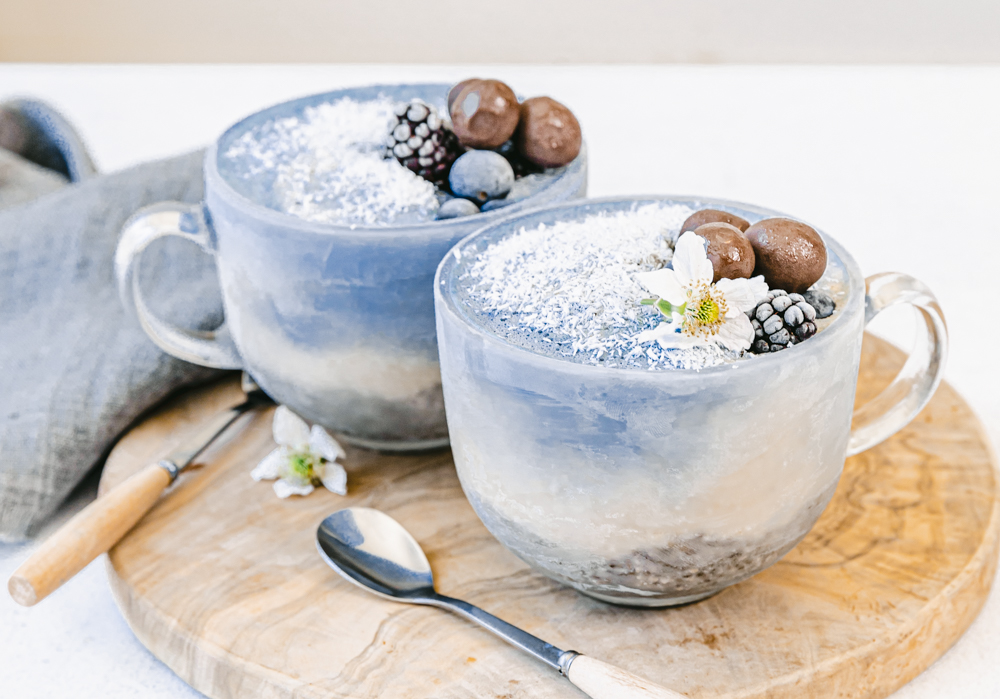 ---
A CLOUDY BLUE SPIRULINA CHIA PUDDING
SERVES: 2 | PREP: 20 MINUTES | COOK: 0 MINUTES
W H A T   Y A   N E E D

2 tbsp chia seeds, plus more for garnish
3/4 cups almond milk or coconut milk
1/2 cup buckwheat soaked overnight, rinsed
1/2 cup cashews soaked overnight, rinsed
1 banana frozen
1/2 cup frozen coconut
1/2 cup almond milk or coconut milk plus more if needed
1/2 tsp blue spirulina
Shredded coconut for garnish (optional)
Frozen berries for garnish (optional)
B U S T   O U T
Glass Cups
Blender
Whisk
---
I N S T R U C T I O N S

Combine the chia seeds and milk in a large bowl. Stir, then wait 10 minutes and stir again to stop clumps from forming; using a whisk helps. Then place in the fridge to absorb overnight, or at least for one hour. I like to do it overnight; it comes out the best.

The following day, remove the chia from the fridge and stir to remove any formed clumps. Add a splash of more milk for better consistency. Divide the chia mixture into two glasses.

Add your soaked buckwheat, cashews, coconut, banana, milk, and blue spirulina in a blender. Blend until smooth and add to jars. Serve. Top with your desired toppings! To mix it up, especially for the kids, I like to add some frozen or fresh fruit to the mixture.
---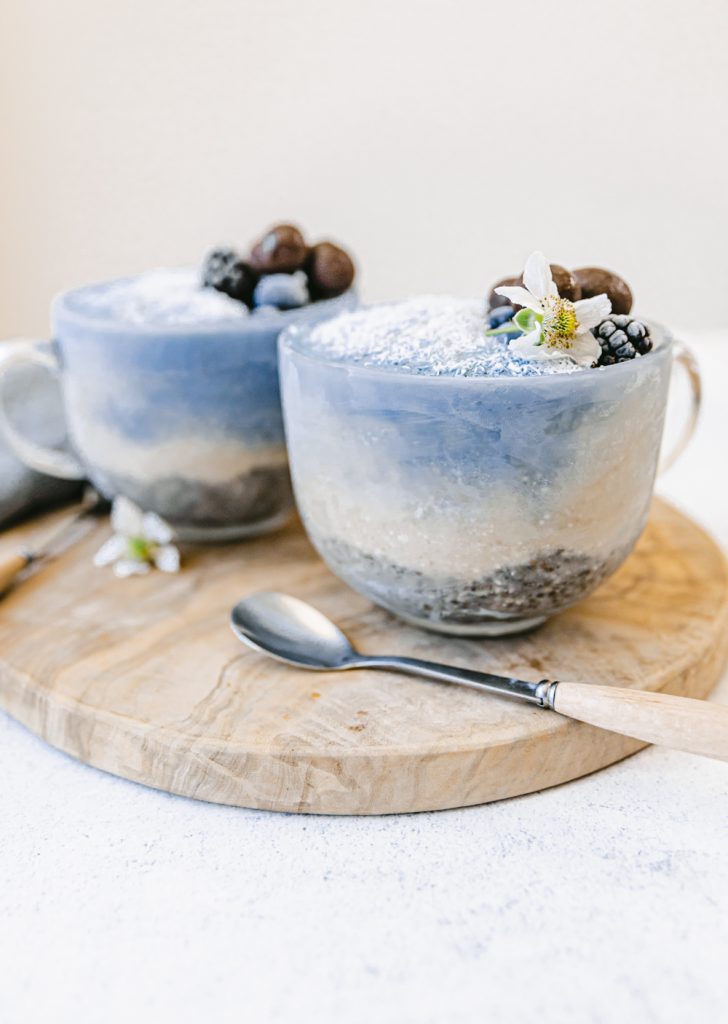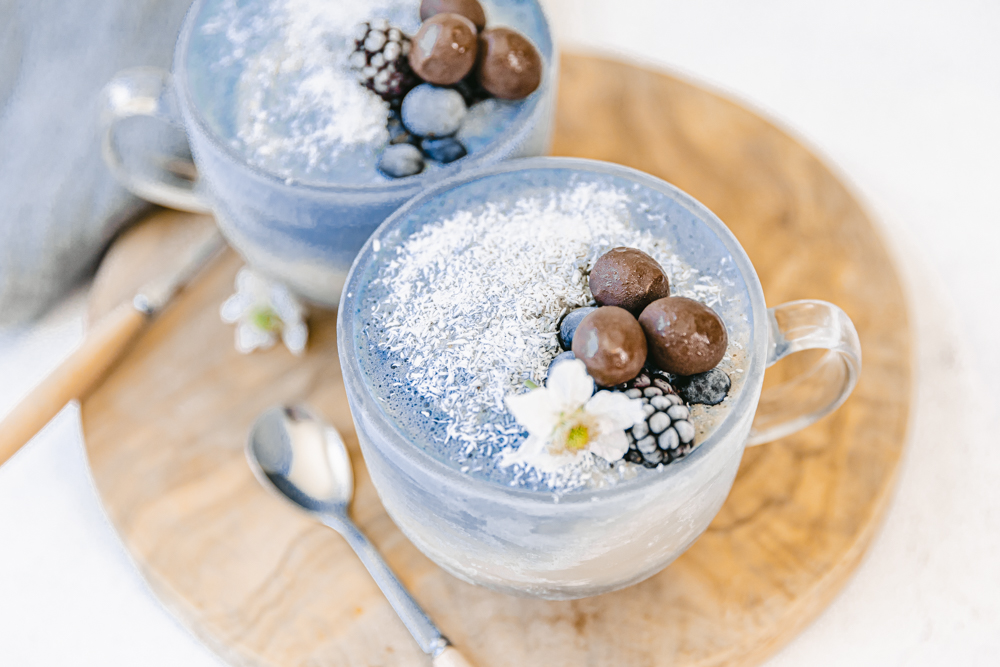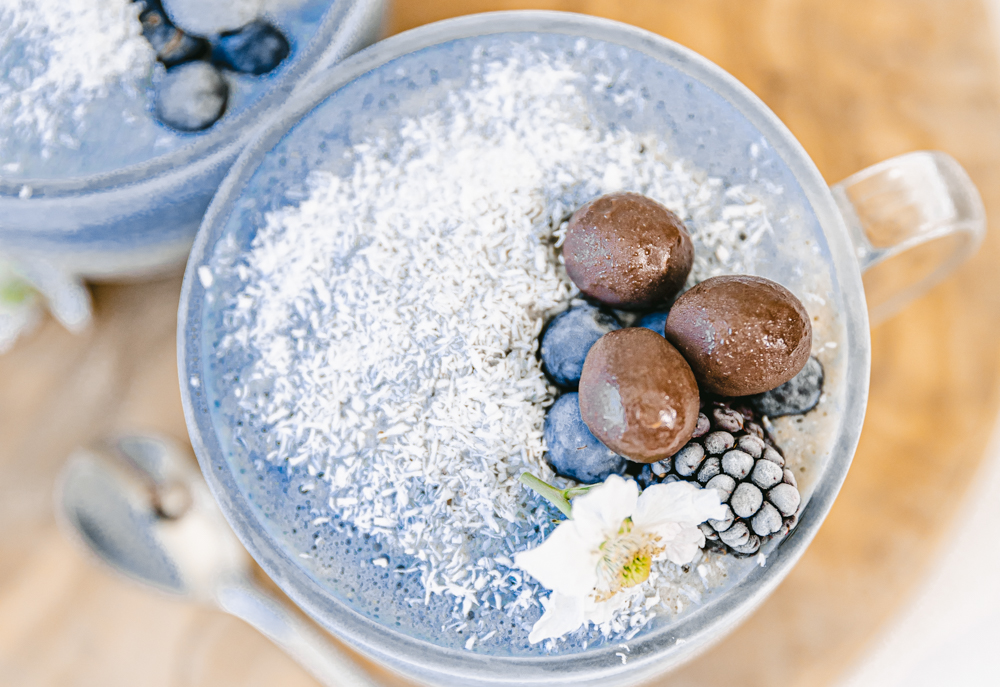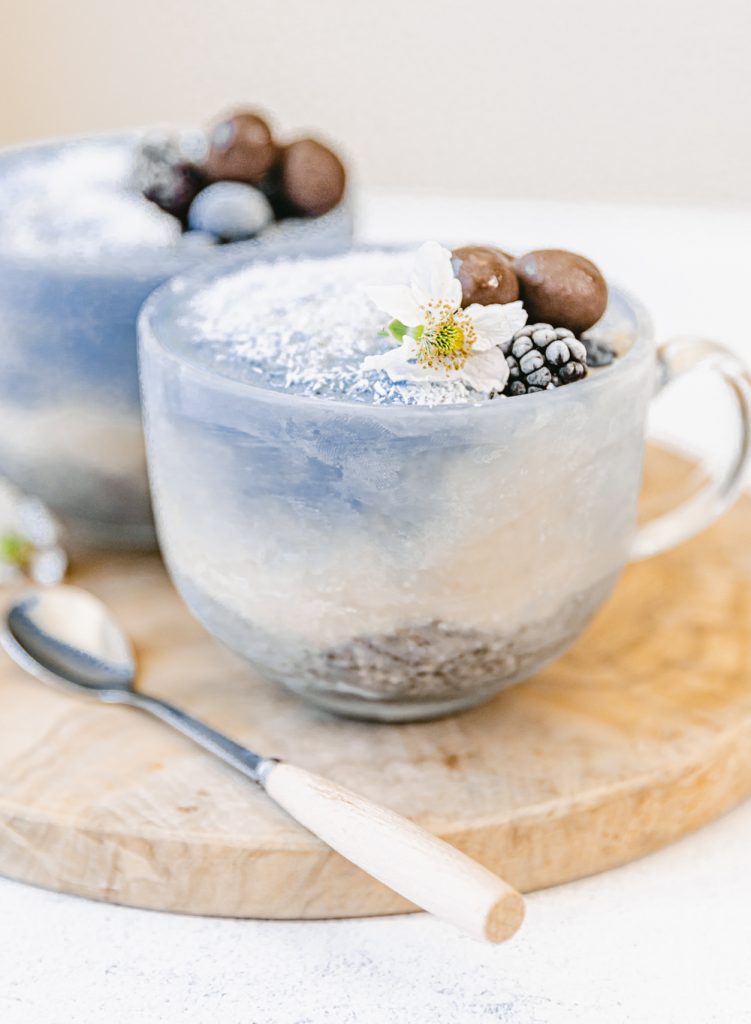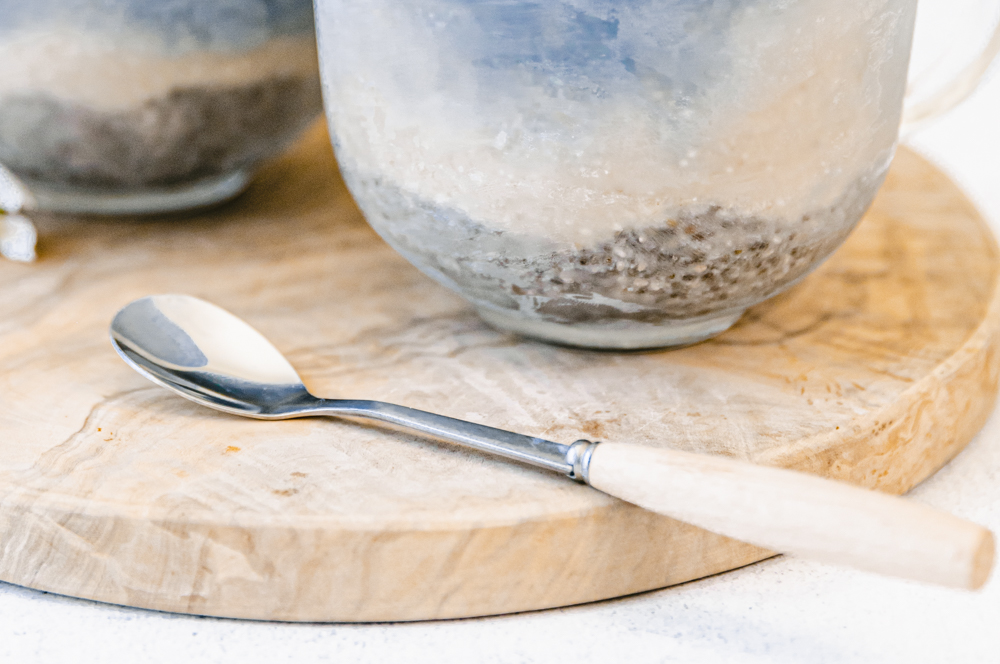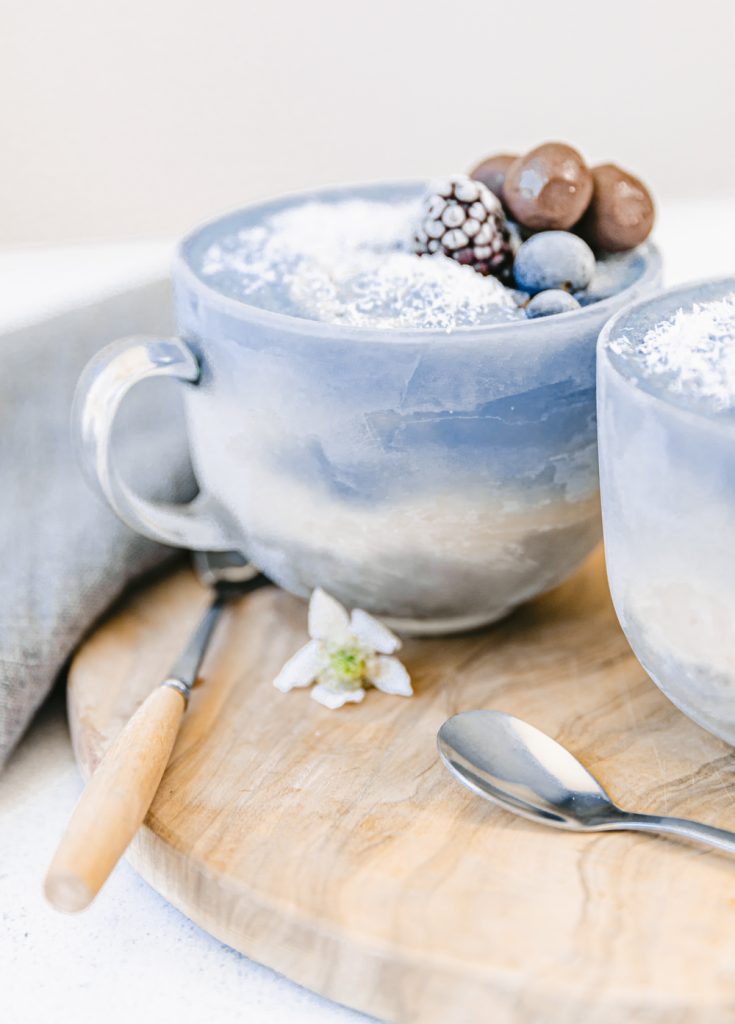 ---
B E I J O S K I T C H E N

xx
Abby