Every year we love to team up with our friends at Minted for multiple holidays. Christmas is of course a favorite to send cards, we even like to do Halloween for the spooky factor, but the classic Valentine has to be one of our favorites! It's not only a tradition to send a valentine to those you love but it's also so nice to share hugs and kisses with friends and family from afar! Snail mail will forever be one of the best ways to show someone you care and of course Minted has the best options and designs to showcase it! Keep scrolling to see our choices this year and a few more favorites that we love at the end of the post.
Photos by Alison Bernier & Dayna Studios
J A C Q U E L Y N
This year I was feeling the RED! I'm normally all about pink but there's something about that fun and bold pop of red that I love! I chose the Tiny Hears card by Sumac Studio because of it's simplicity to match my black and white photo of my cute boys and because I loved the metallic detail of the red hearts. It's a simple message as well, straight forward – Happy Valentine's Day! I know my family and friends are going to love getting these cards and they will definitely put a smile on a lot of faces!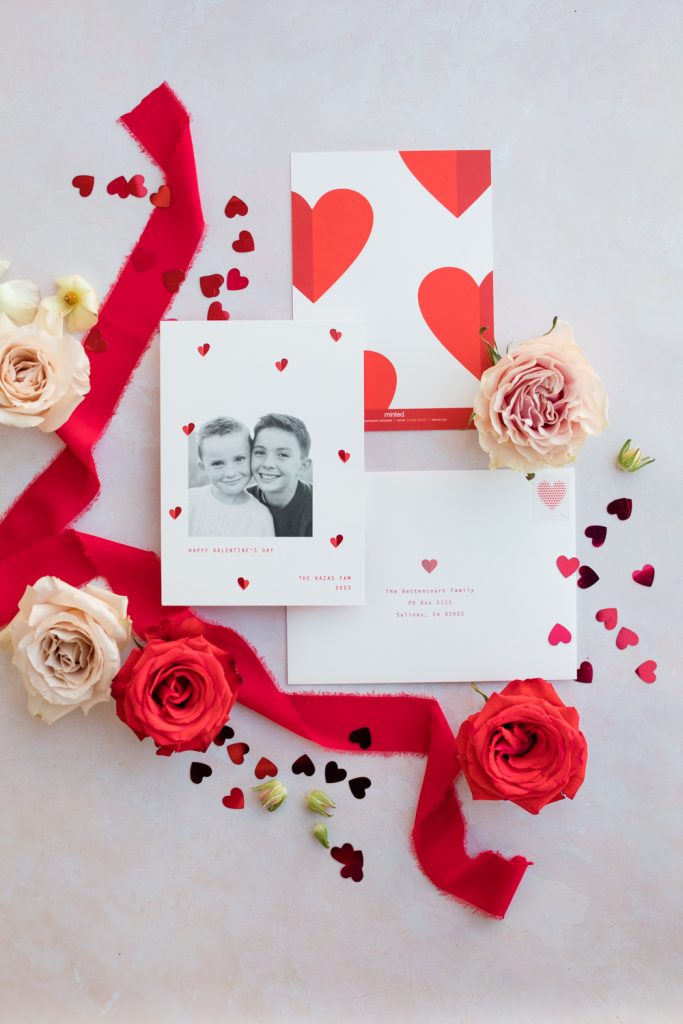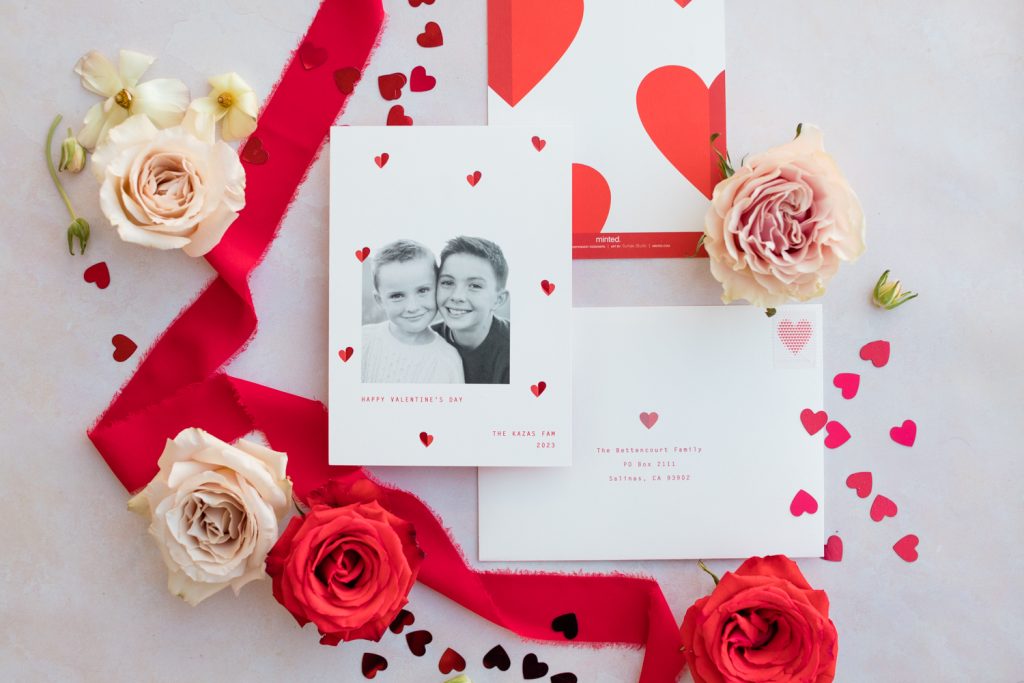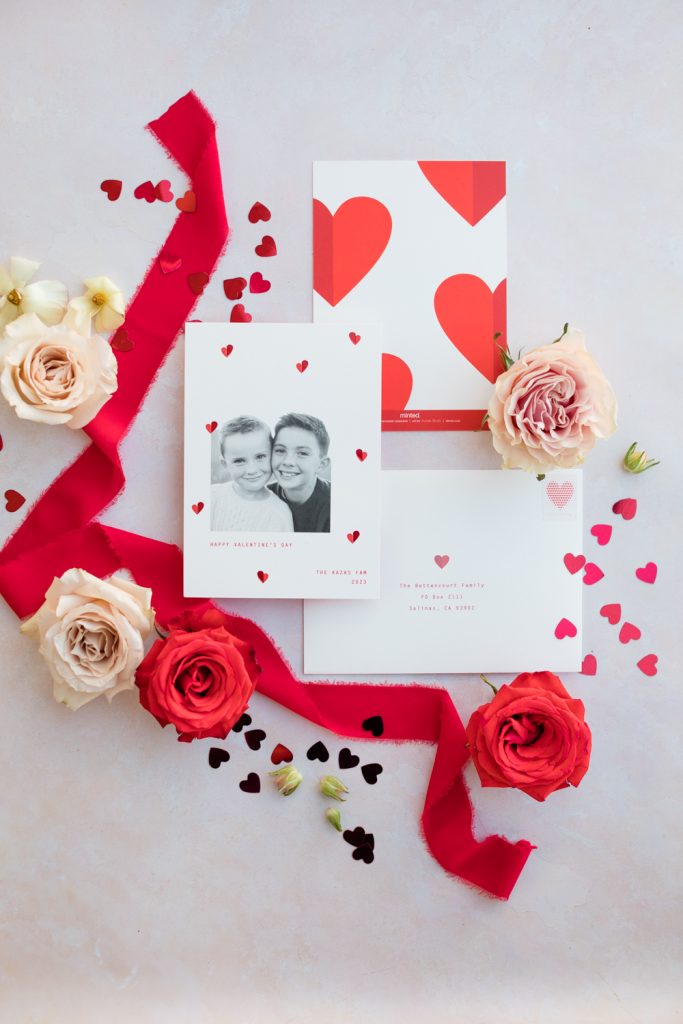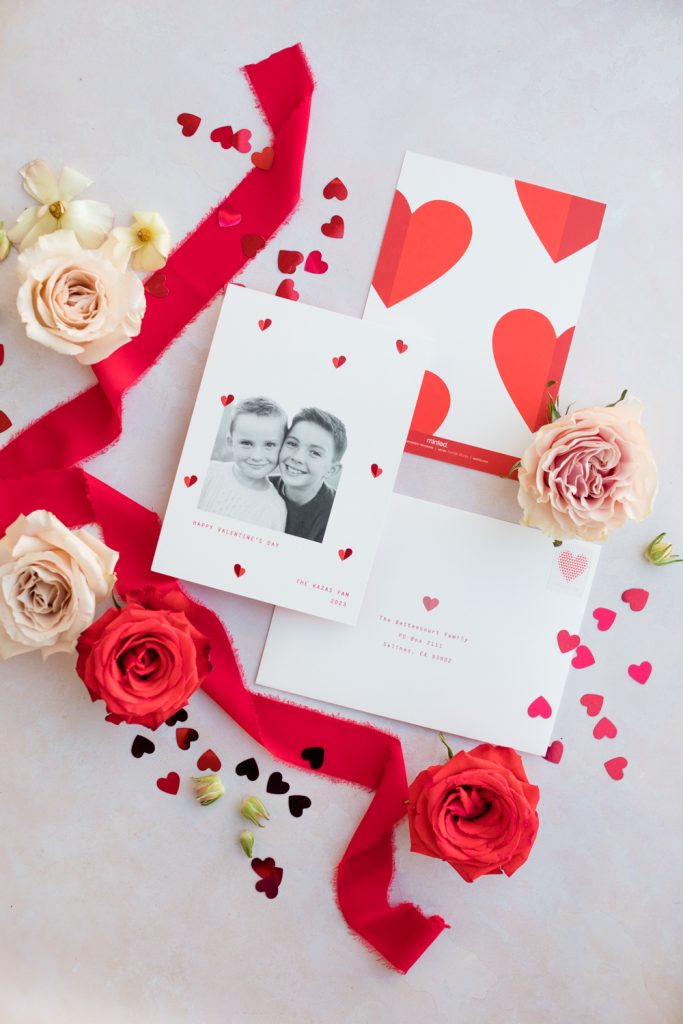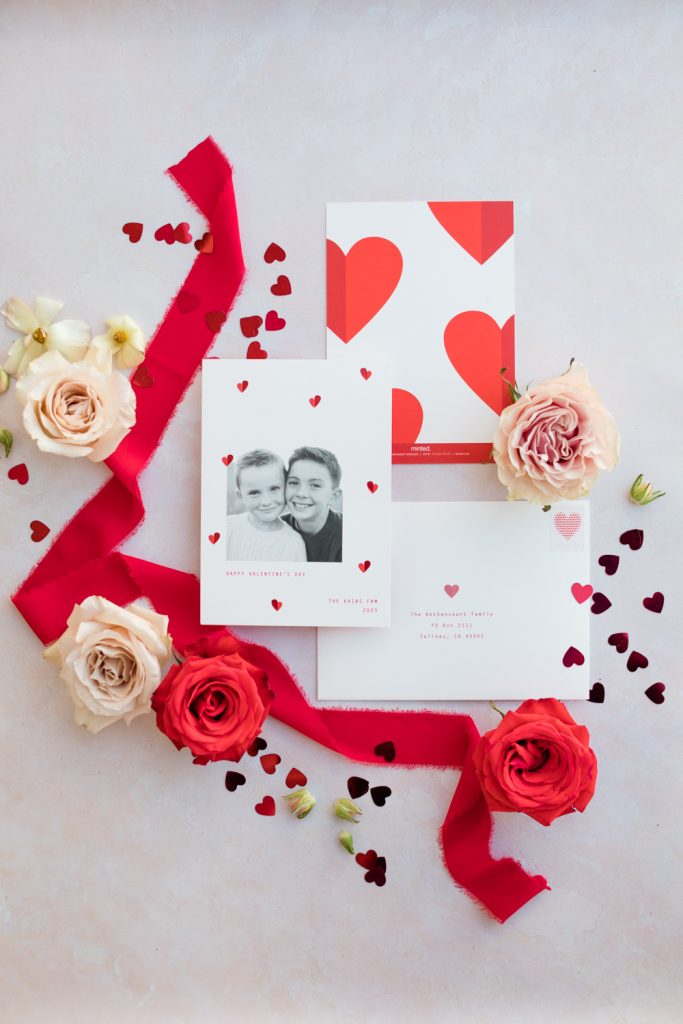 A B B Y
This year was the first year my kids did not partake in the classroom valentine's day cards! I know this is it, you guys! I'm officially in the battlegrounds of teenage land! So, you better believe I wasn't going to pass or skip a year for our family heart mail to get sent out. Again, big kids = don't embarrass us, mom! So I went with a fun and simple design, the Peace out Valentine's Day Card by Ekko Studio. Can you feel the teenage vibes? I know my family will love these cards cause Dayna Studios always captures the best out of those two cuties. Let the love spread this year!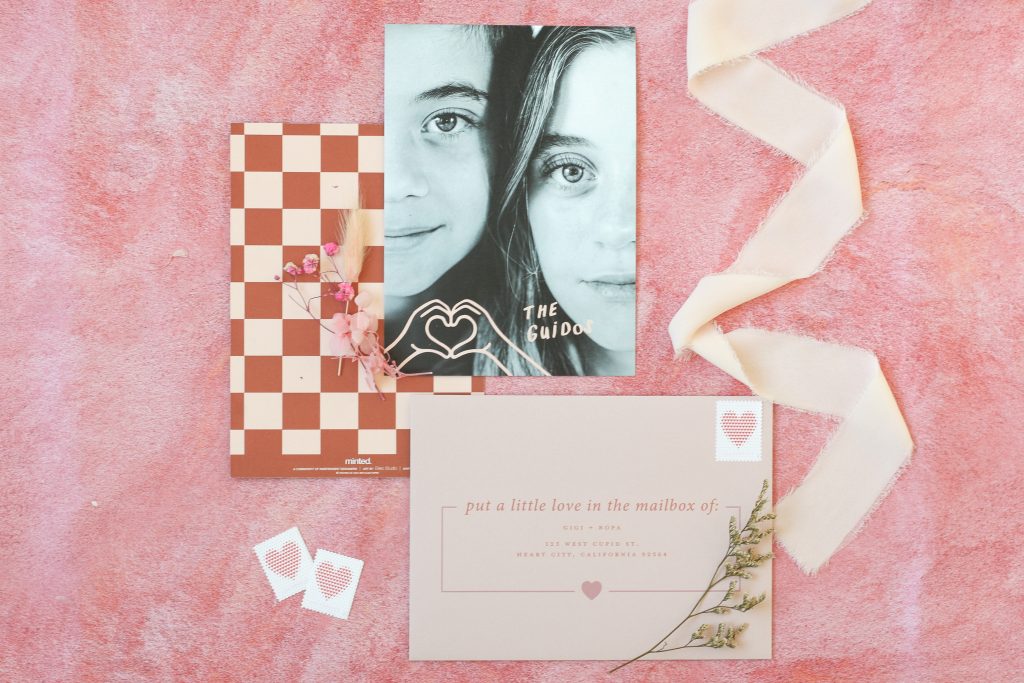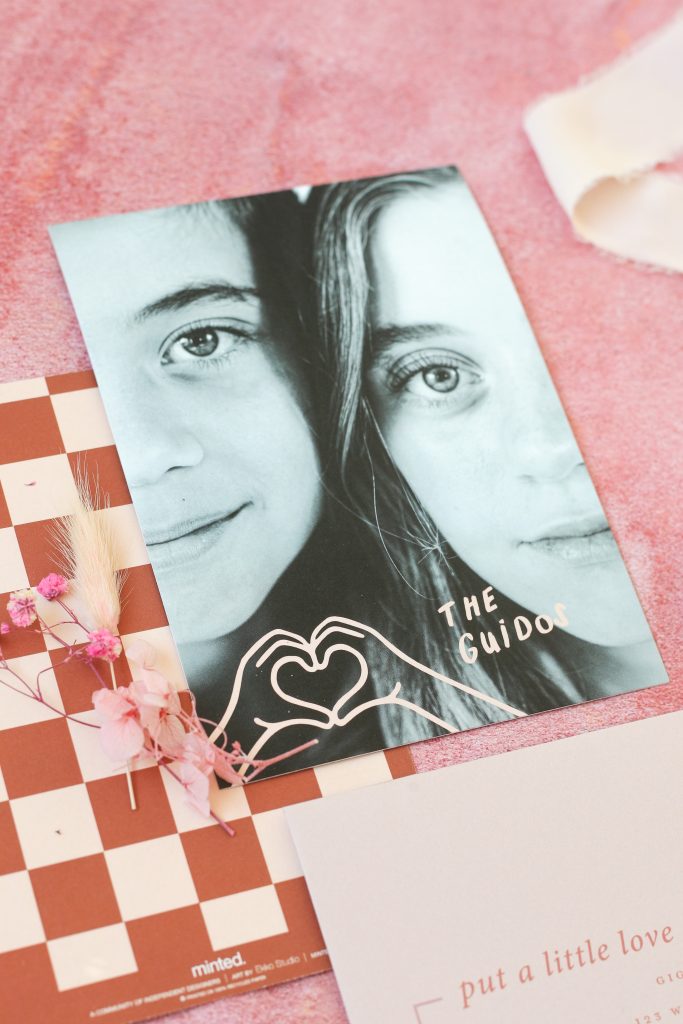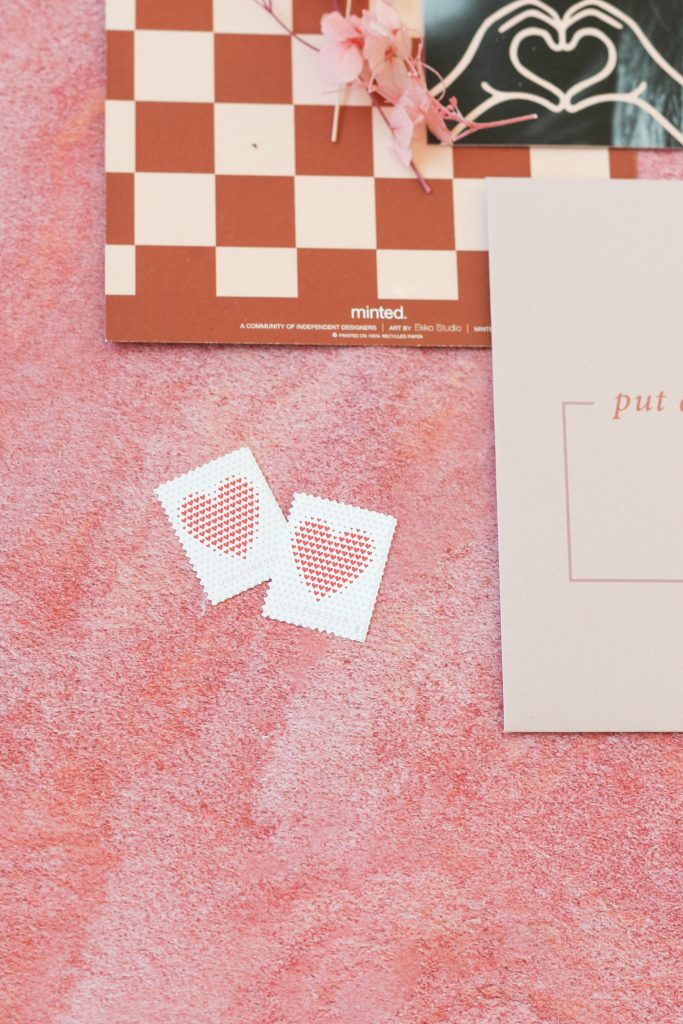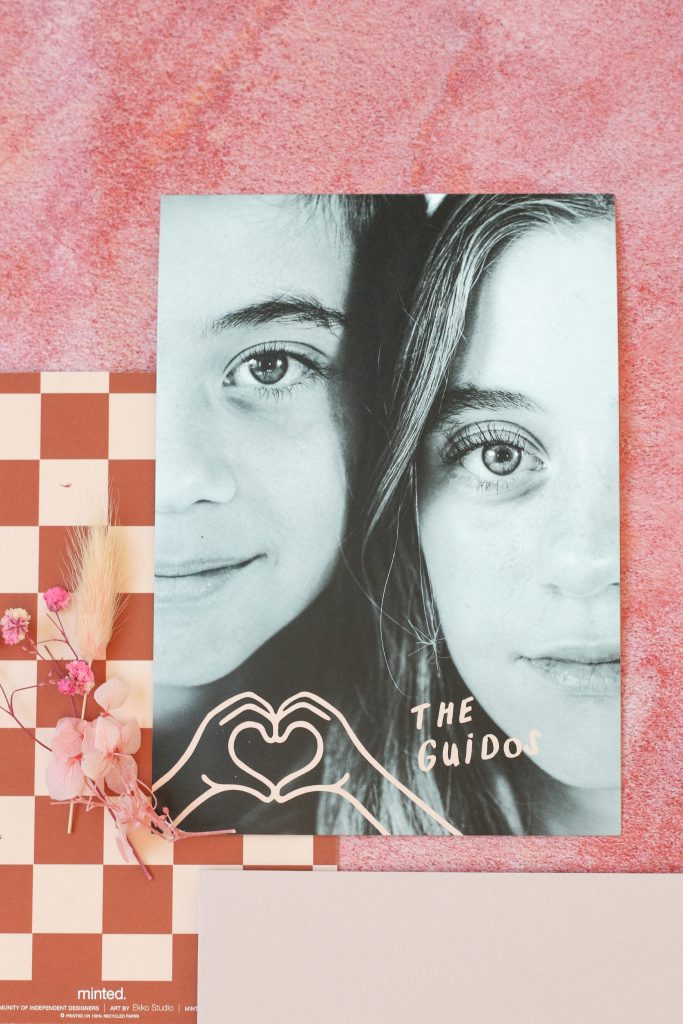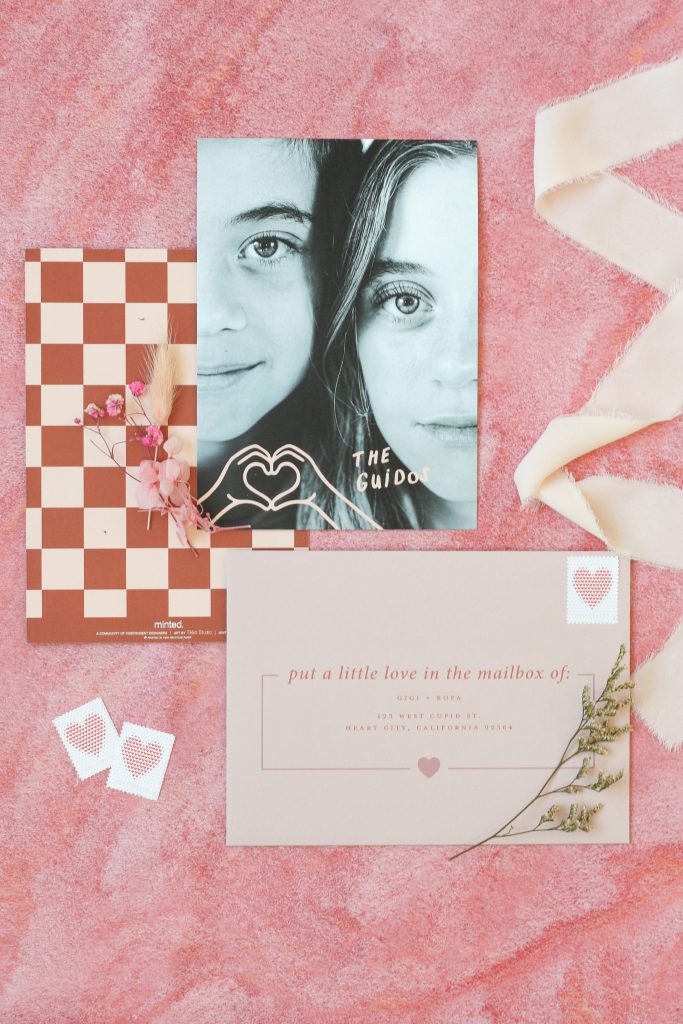 L E A H
I love sending the unexpected valentine via snail mail to our closest friends and family. This year I went bold and red. Red is not my favorite color most of the time, but done with the right colors and pop, it's electric!! I chose this card, Glow Bright by Lindsay Megahed for a couple reasons. It definitely caught my eye with the bold red and the pink neon words, and I needed a card that could accommodate 3 photos. While personalizing it, I loved the red insert with the pink hearts to tie in the holiday, and that you could also customize the back with another photo and message. I also tied in the front of the envelope where the address goes, with the same words the card says, "sending love". I can't wait to send these out and spread the love this month!!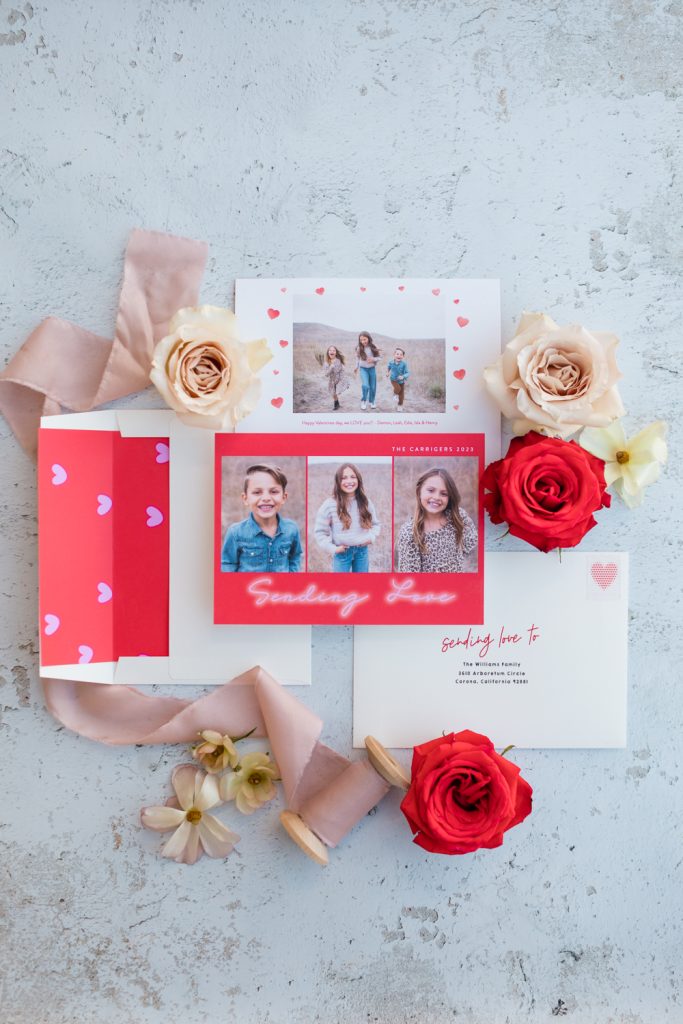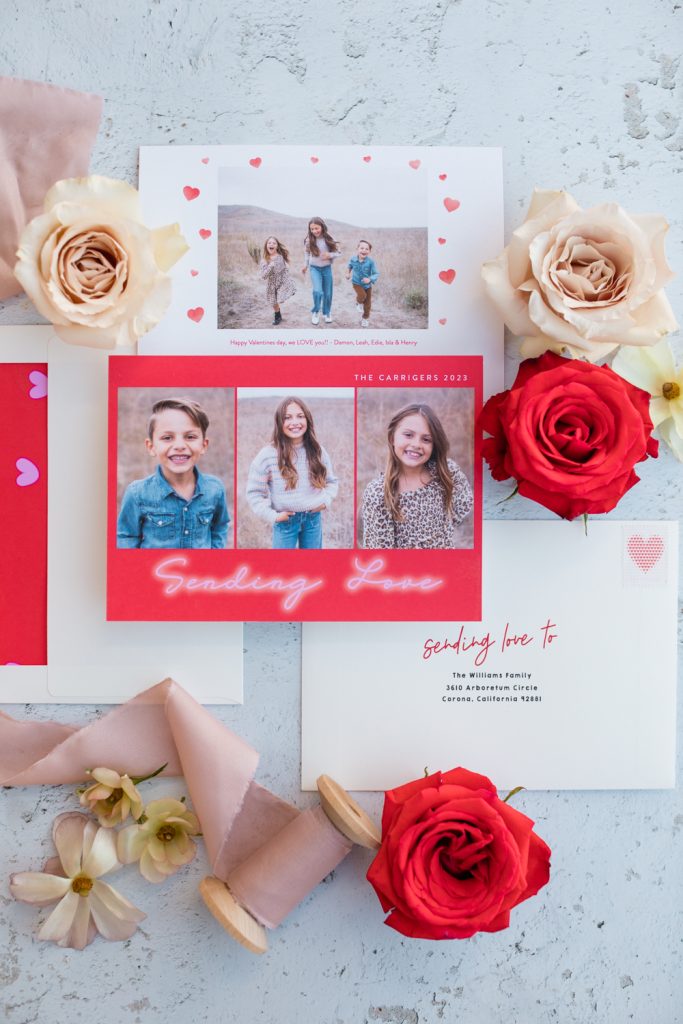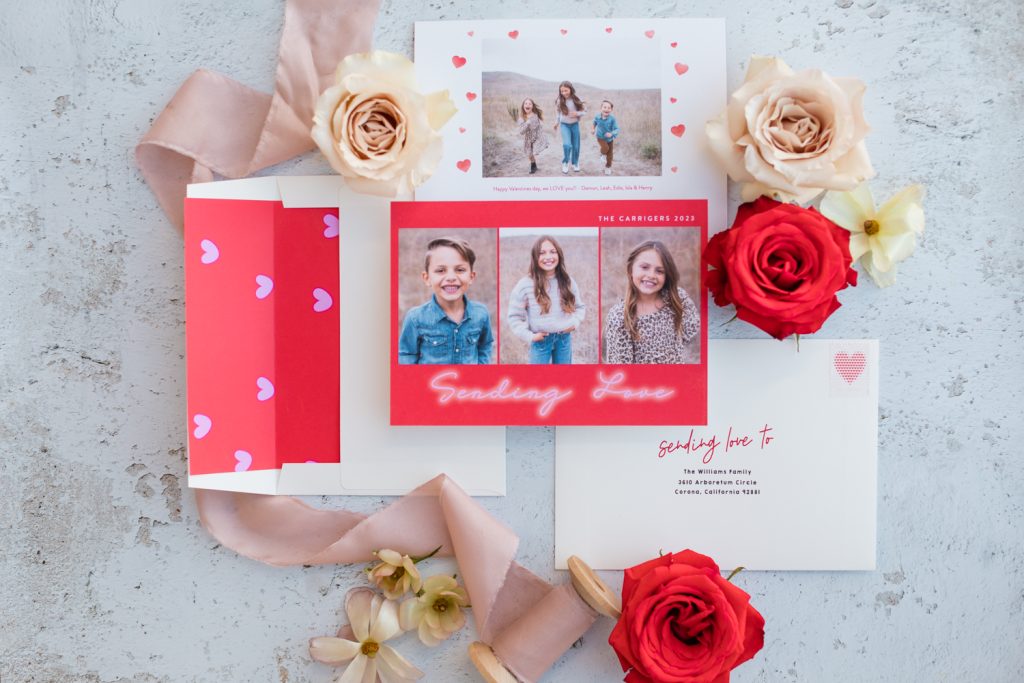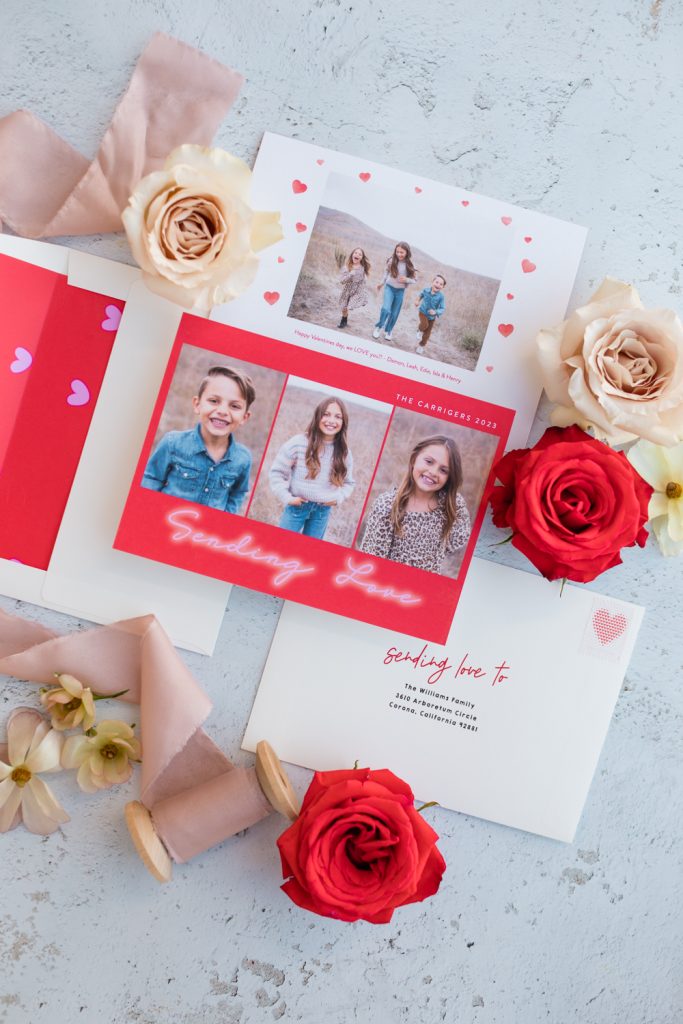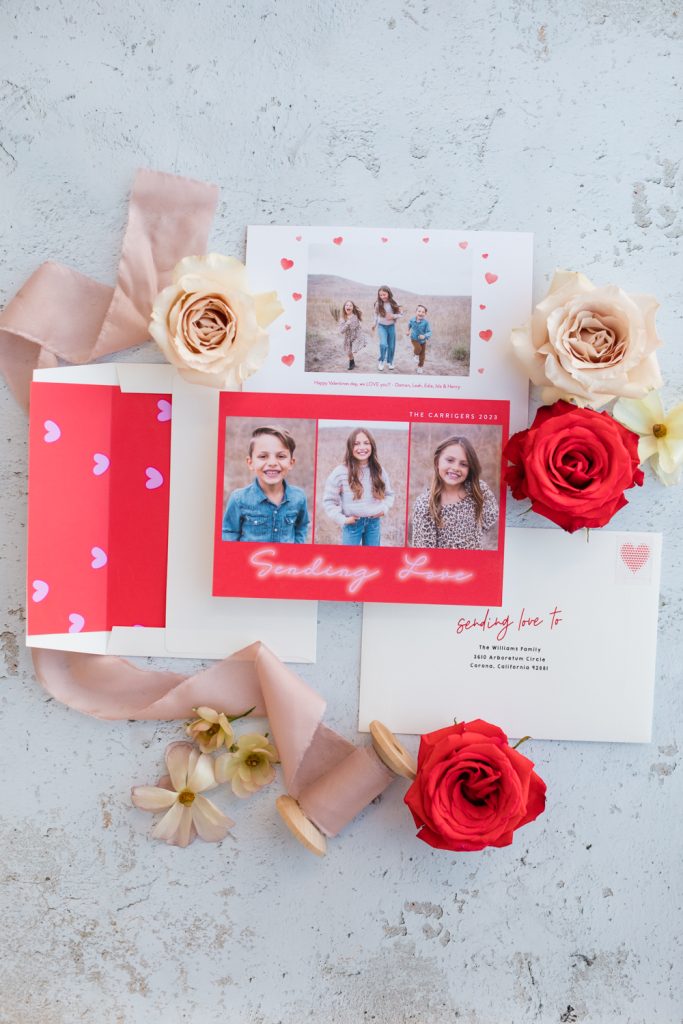 Shop our favorite cards below!

xx
Beijos Gals