One of my favorite holidays is coming up – and I'm not talking about Valentine's Day, ew gross! I'm talking about GALENTINE'S DAY!!! Just kidding on the gross part, but seriously, a day to celebrate your girlfriends?! What could be better than that! My girlfriends are my go to's for all things in life from the good moments to the low moments, how would we do life without them?! Plus, did I mention Galentine's Day falls on my birthday?! Even more reason to celebrate!
I teamed up with Sur La Table to create a fabulous Galentine's Day dinner tablescape using their amazing Valentine's Day collection featuring beautiful pops of red and lots of fun graphics. I love the mix of red and pink, it's a forever favorite! Check out all the pretty captured by Alison Bernier below!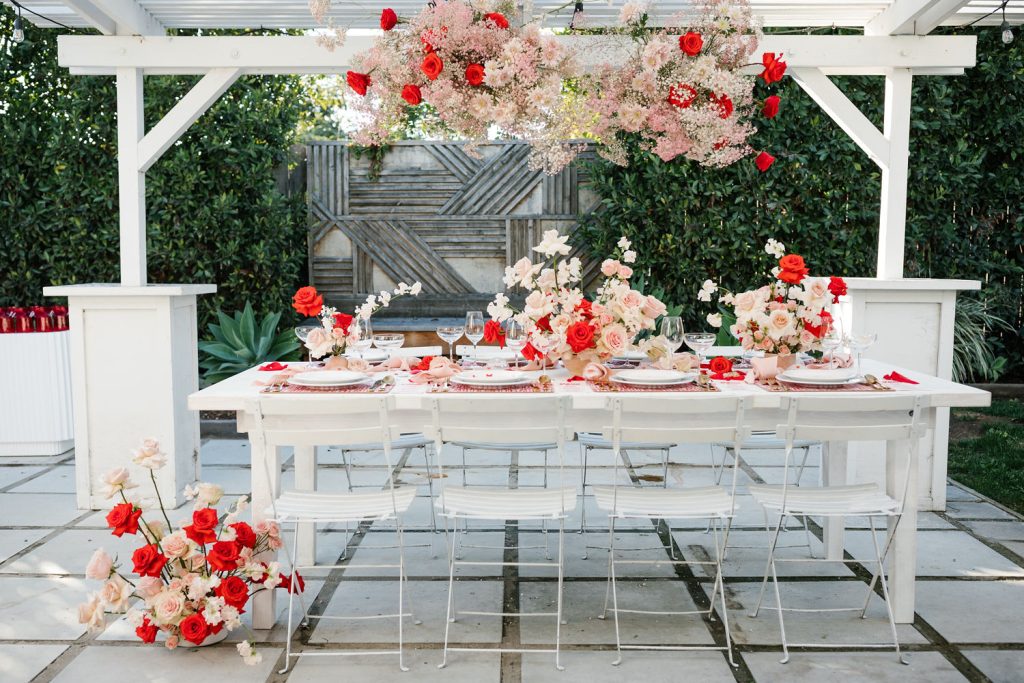 Kicking things off the right away with a fabulous invitation by the talented Chelcea Creative along with adorable details by Creative Amme. I styled it all on a Stile & Co mat with my friend Krista from Not Just in Novels. I am obsessed with the details for this one, this team did an amazing job!!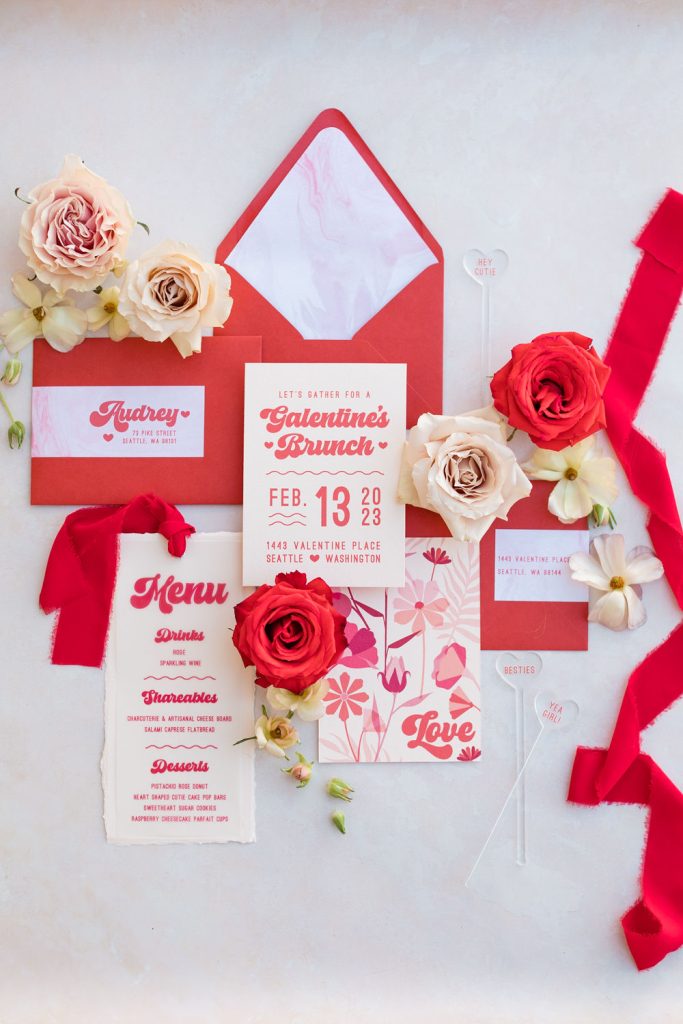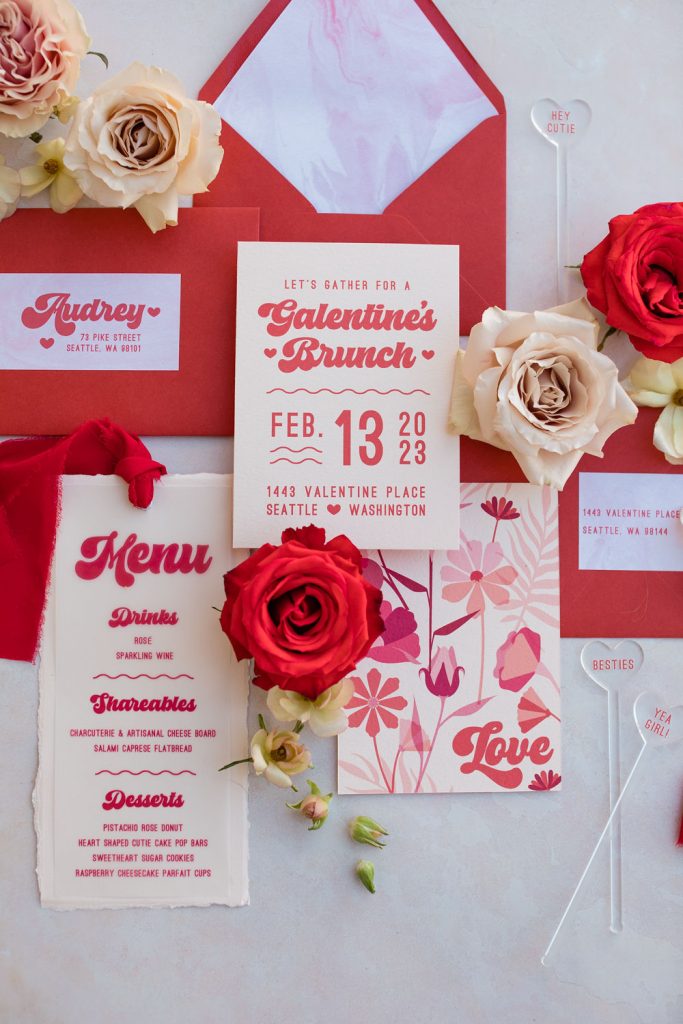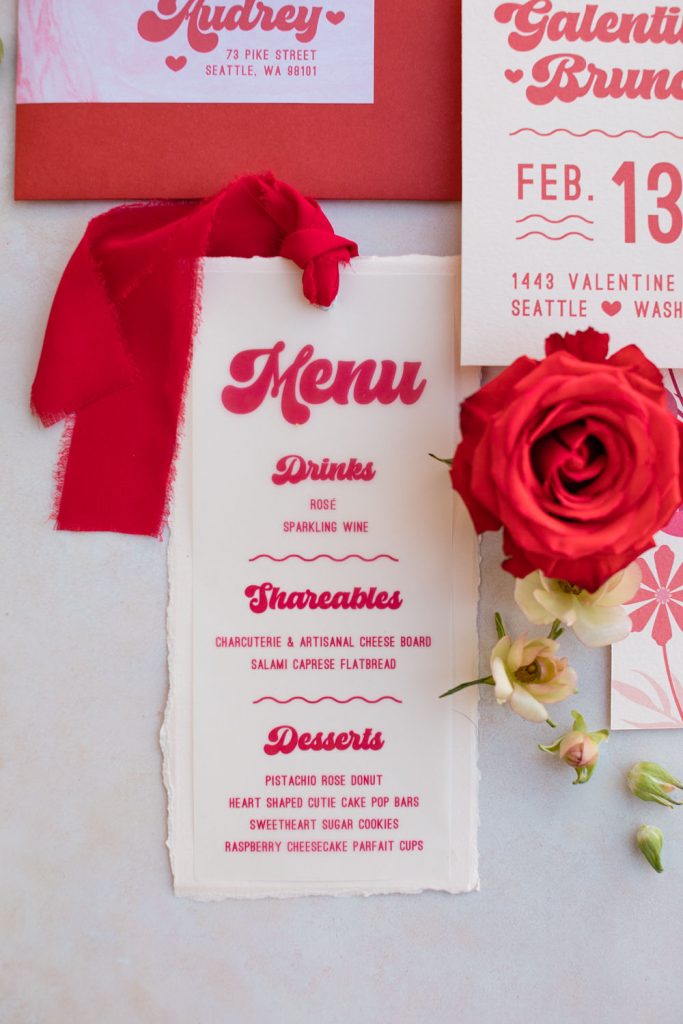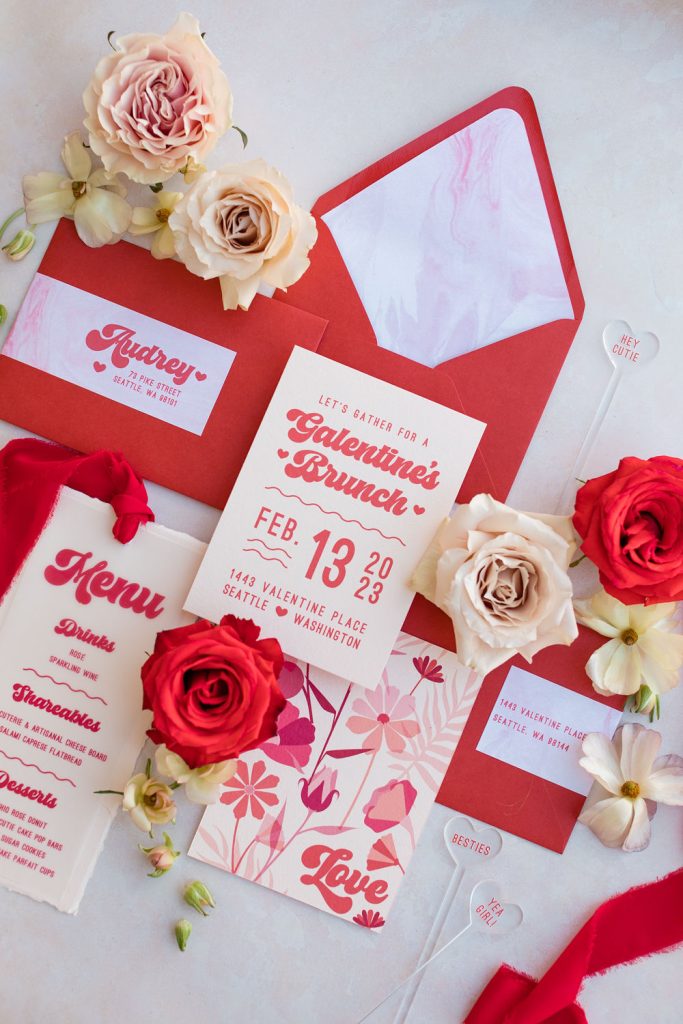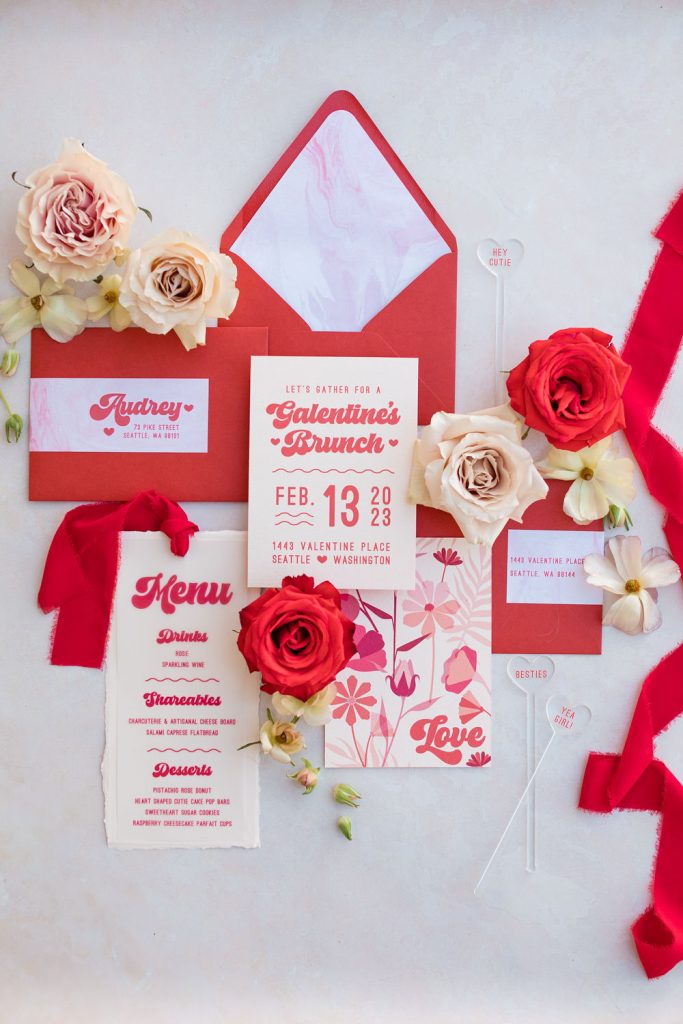 I set the table in my backyard, it's my go to spot for entertaining and was the perfect place to host Galentine's Day. Not Just in Novels did the most gorgeous floral installation above the table with babies breath, roses, and dahlias along with amazing arrangements of roses and sweet peas on the table. Then came all of the amazing pieces from Sur La Table that I'm so excited to share…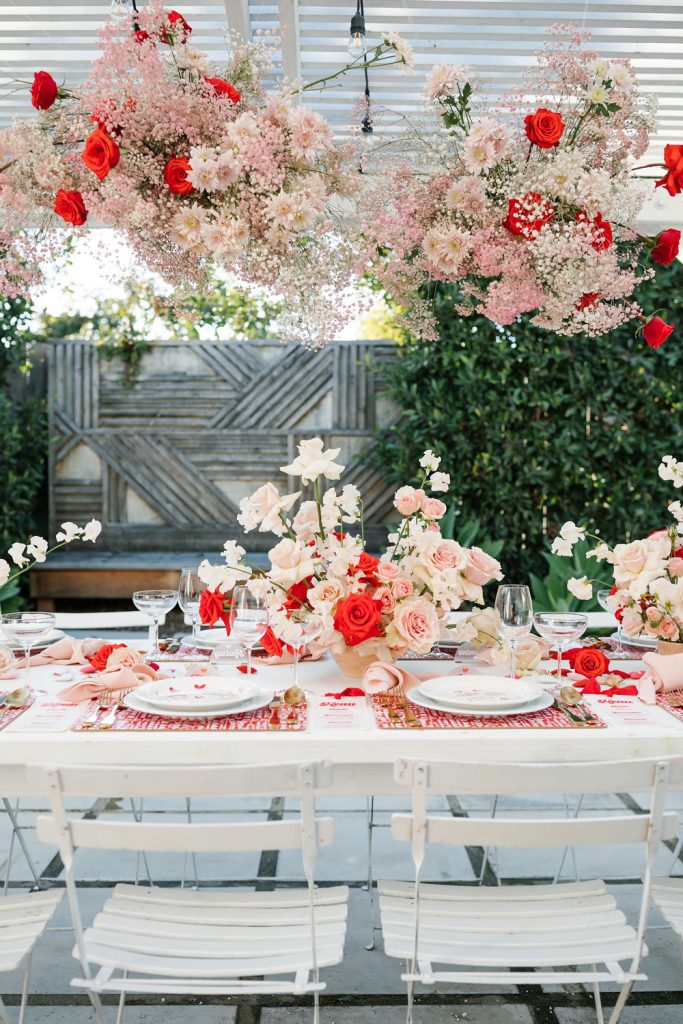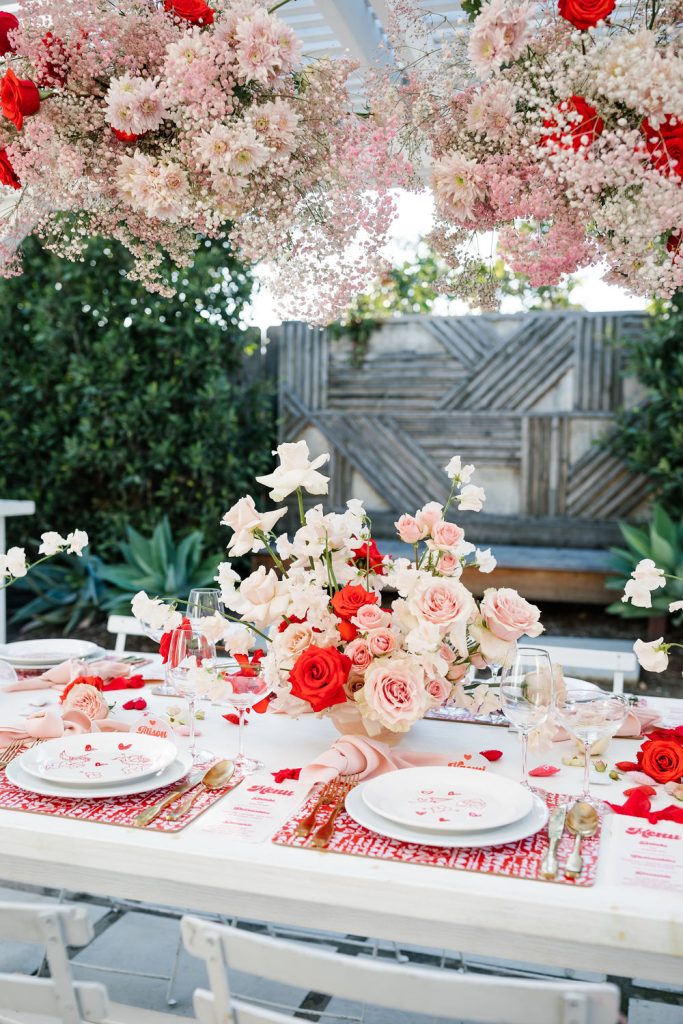 I loved pairing the Valentine's Day red cork placemats with the Bistro white plates and the adorable Valentine's Day salad plates. I added my favorite gold flatware along with the perfect wine glass and champagne coupe, because every Galentine's Day party needs wine and champagne!!!
For a fun little detail I used Sur La Table's Valentine's heart scatter along the table. It's such a cute way to spread the cheer, like confetti but better!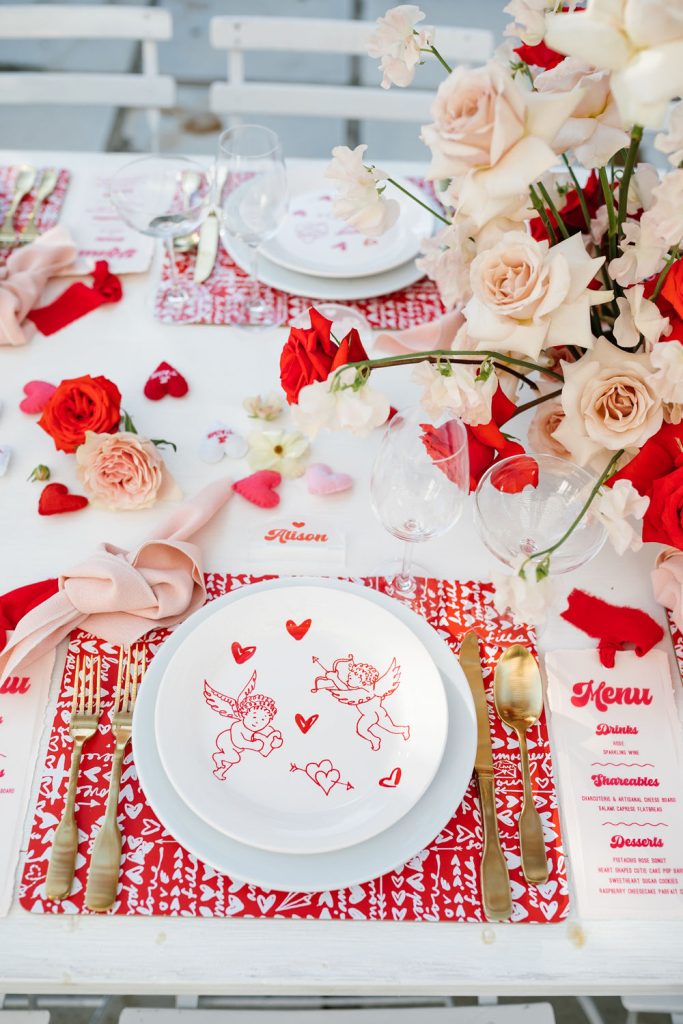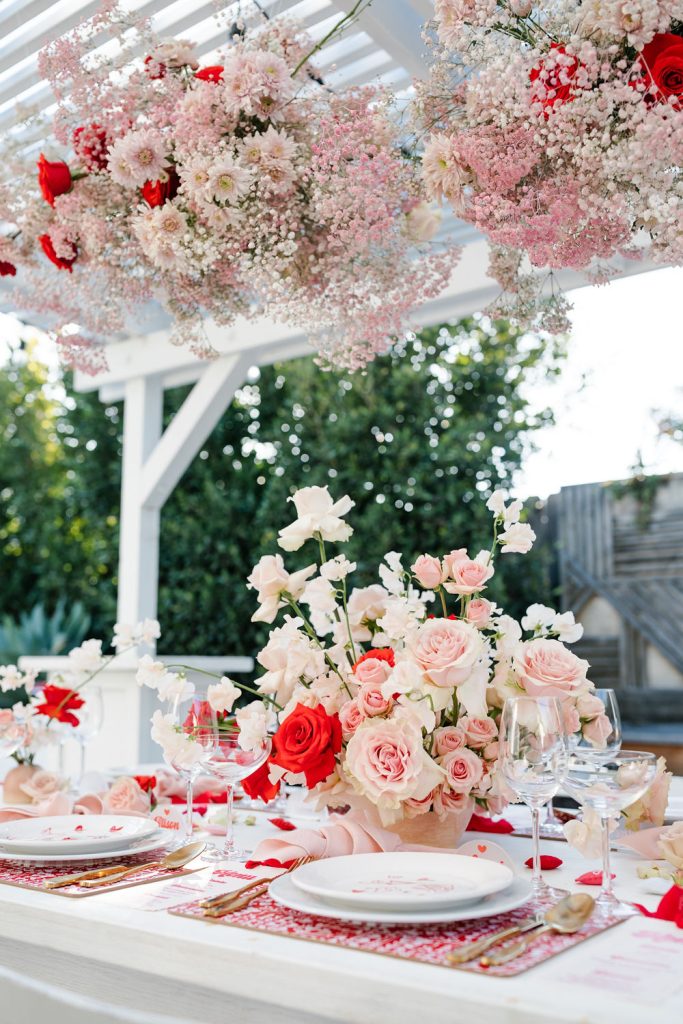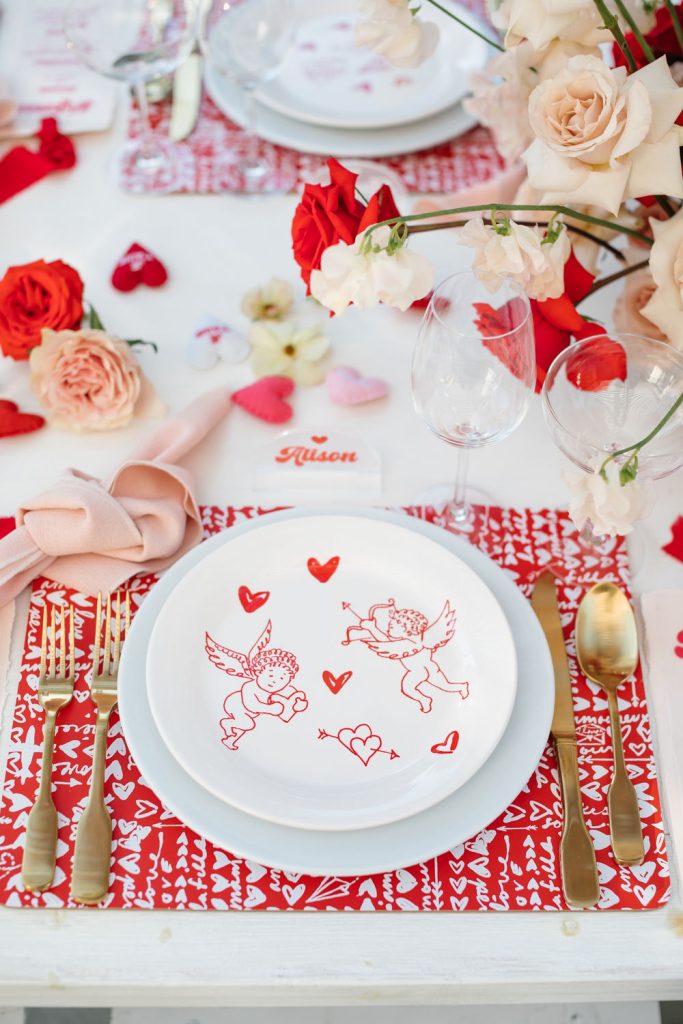 Chelcea Creative and Creative Amme are really just that – SO creative! They teamed up with Chelcea doing the design and production of the menus along with the design of the place cards. Creative Amme did all of the laser cutting to bring those cuties to life.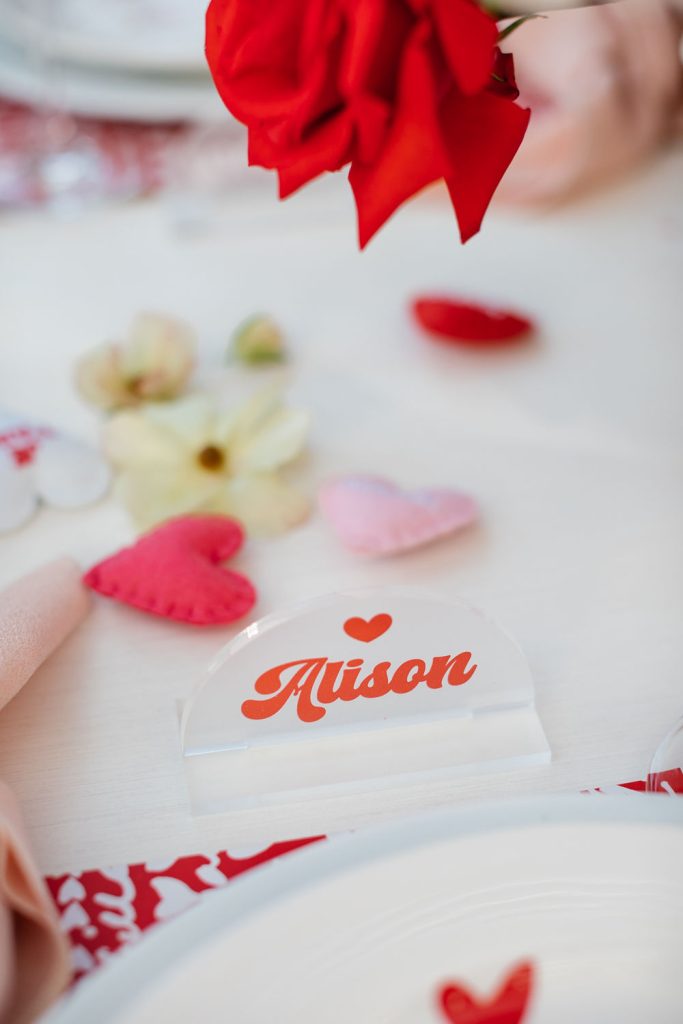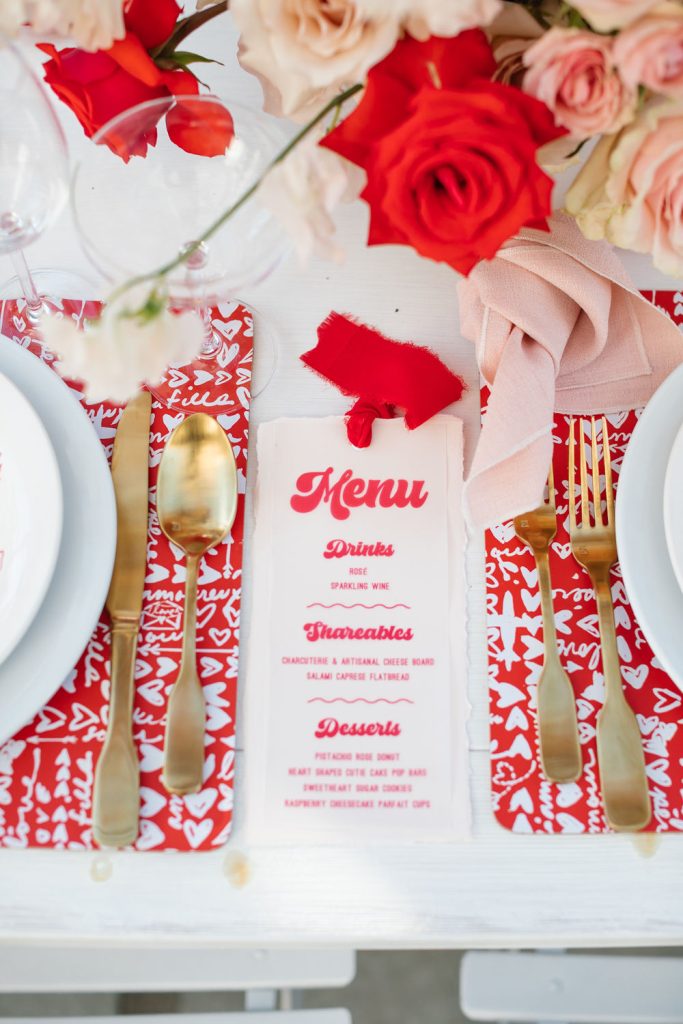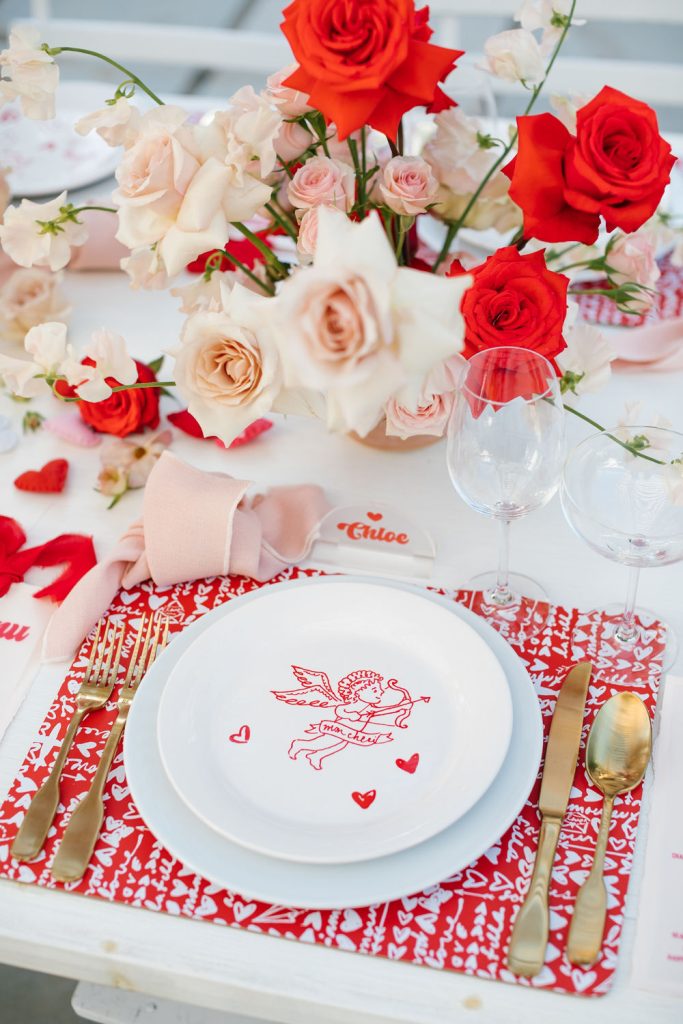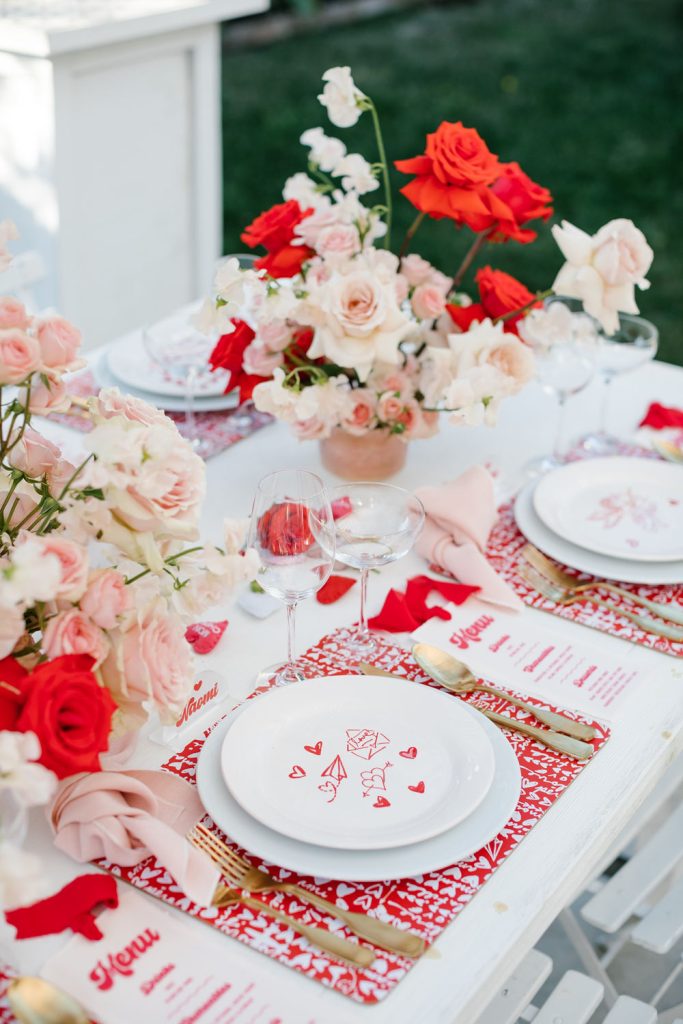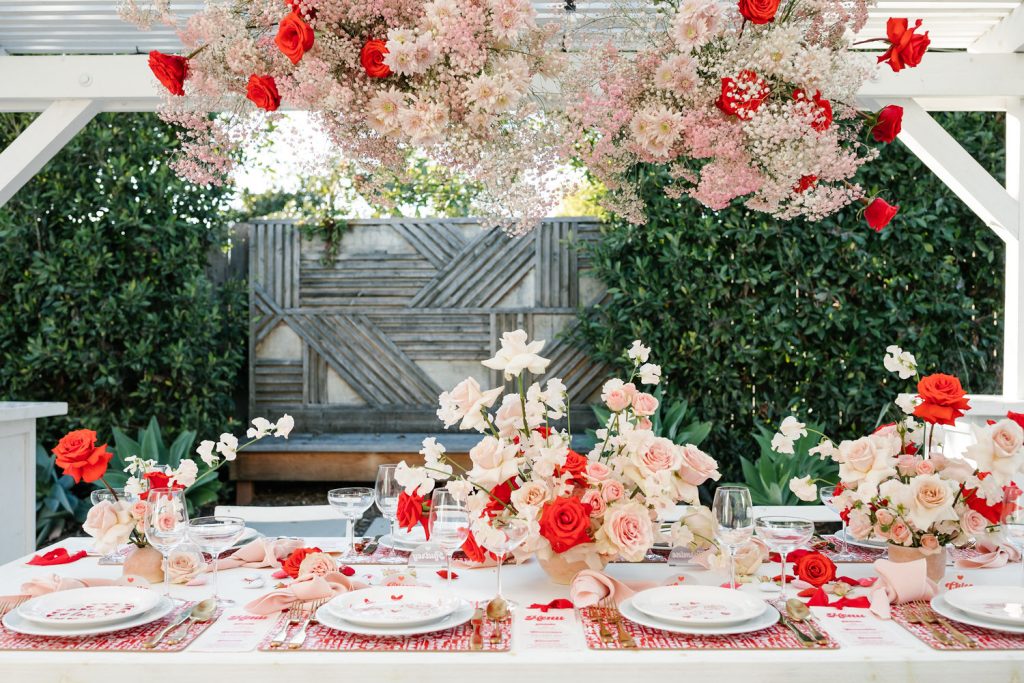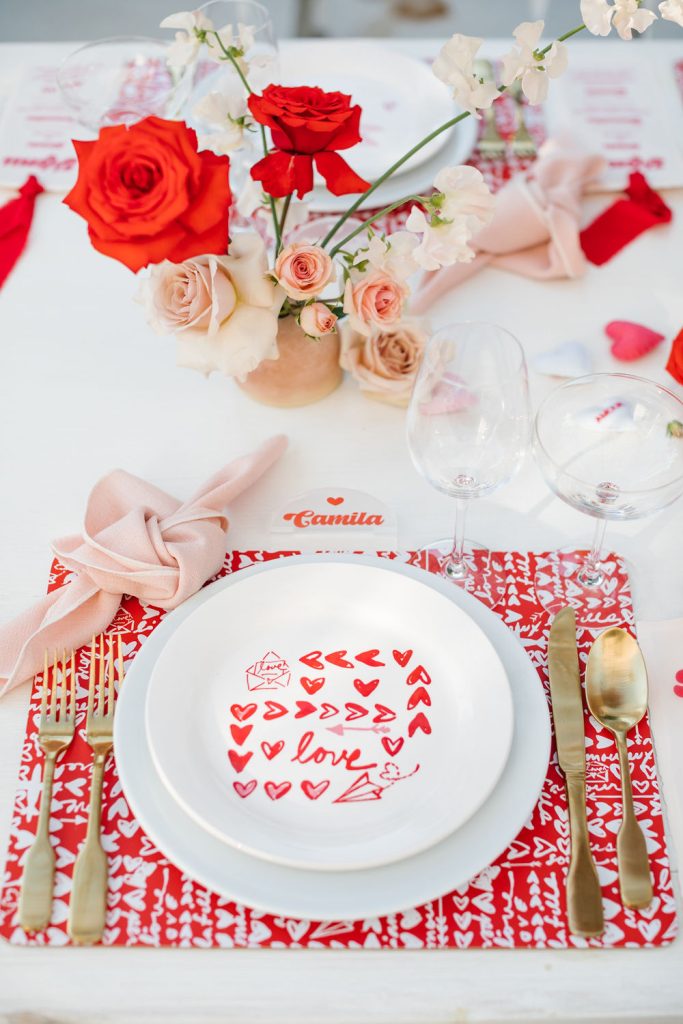 It doesn't get much prettier than this!!! The perfect place to enjoy a fun time with your girlfriends!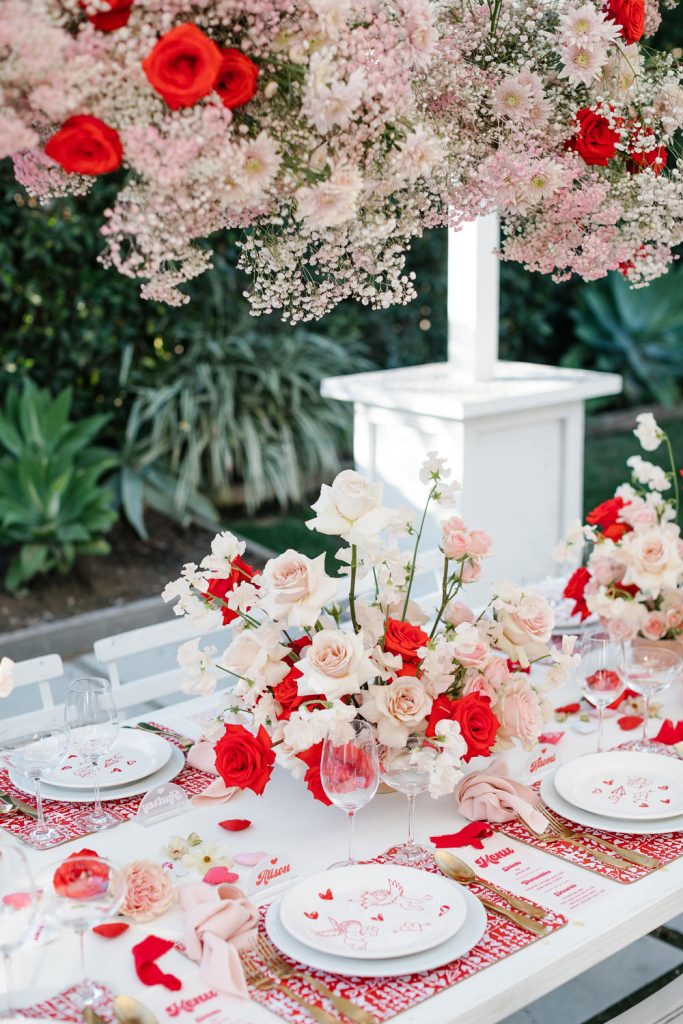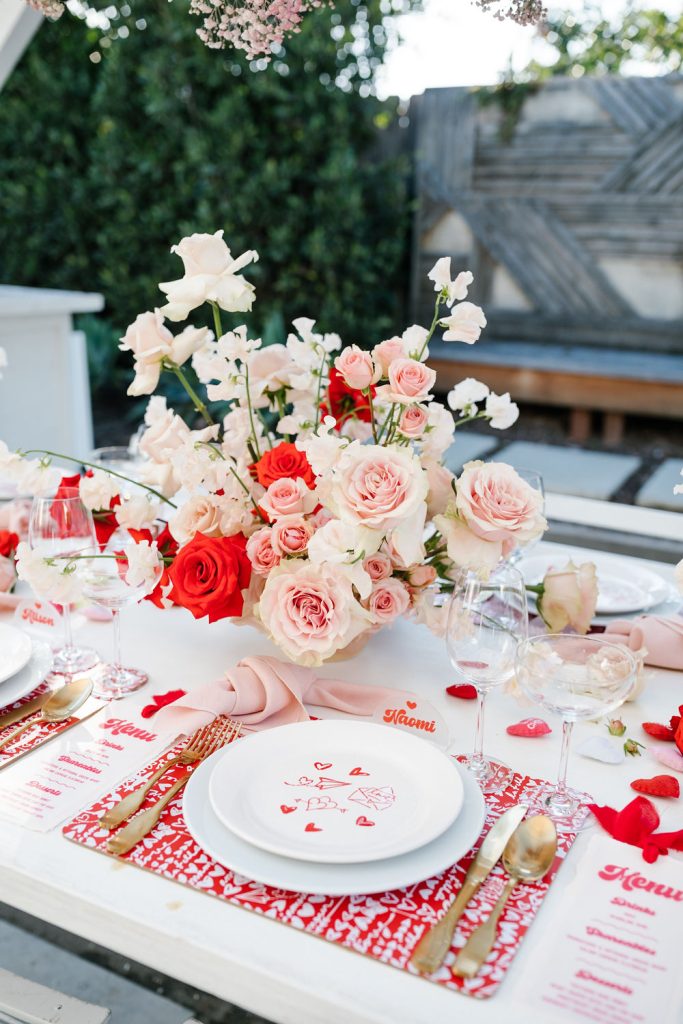 Sweet Salvage Rentals brought their beautiful table & chairs for us to use, and I love the way the red pairs with the white, that pop of color is everything!!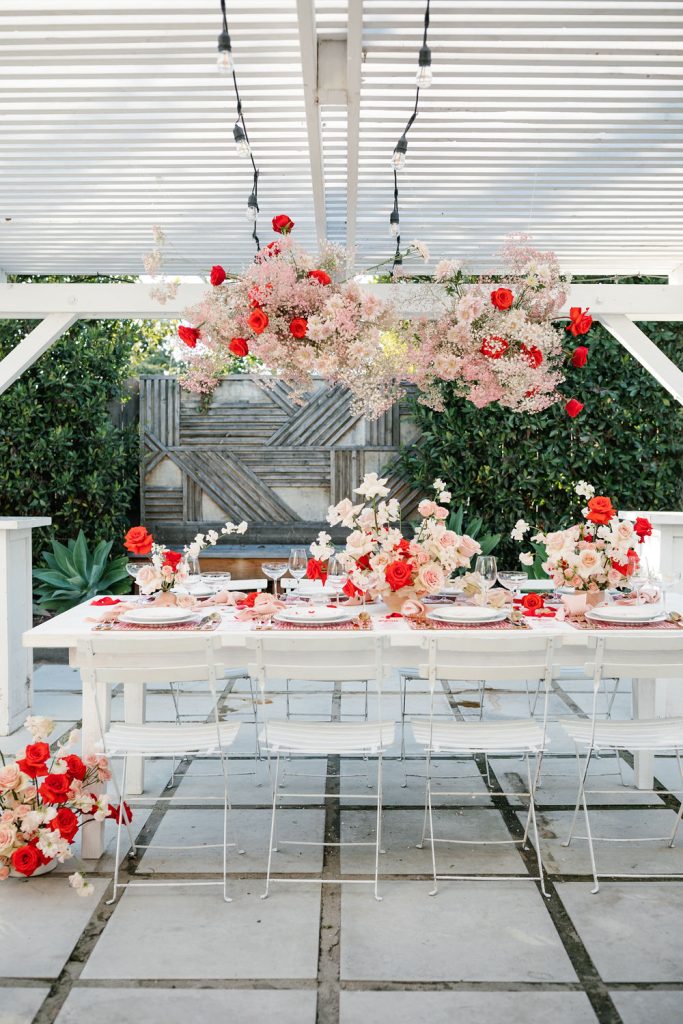 I love to host, I love to set a table, and I love to get creative with Sur La Table's ever changing beautiful collections.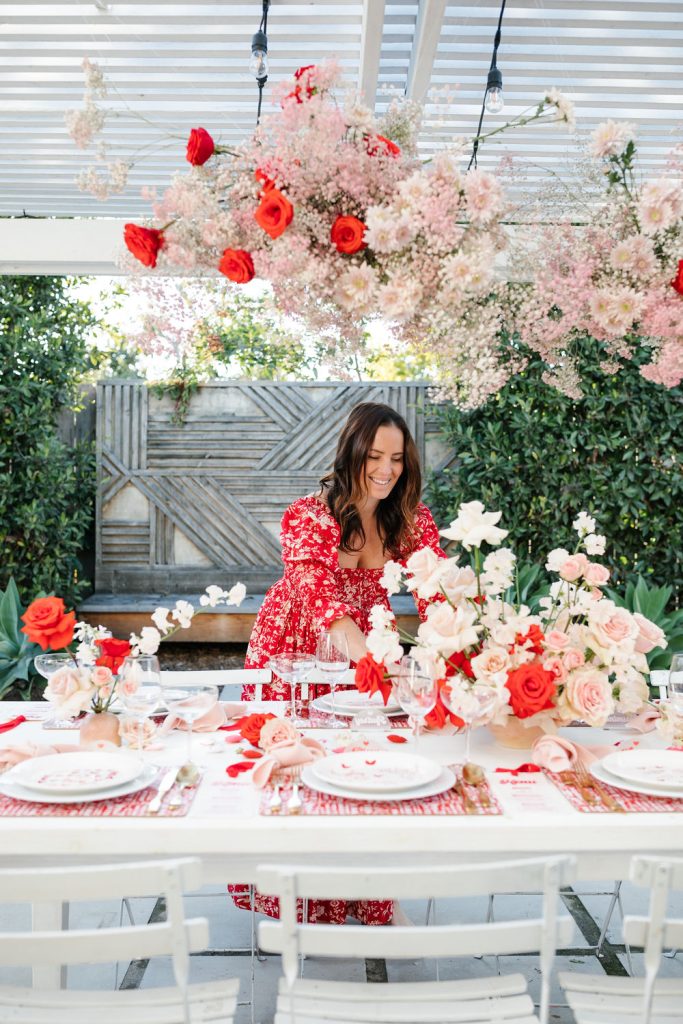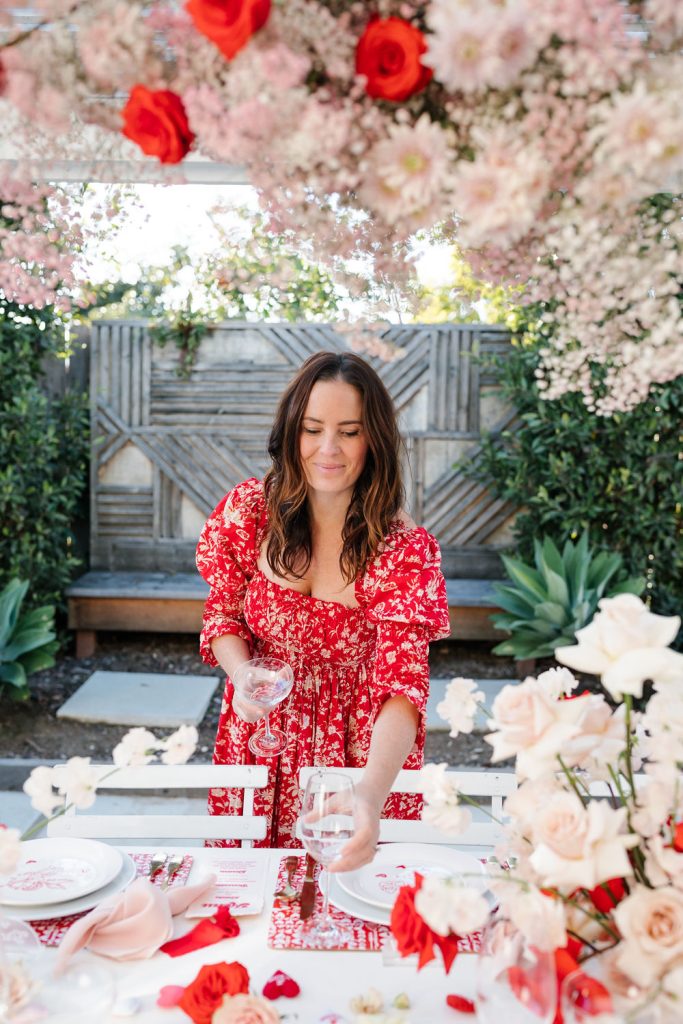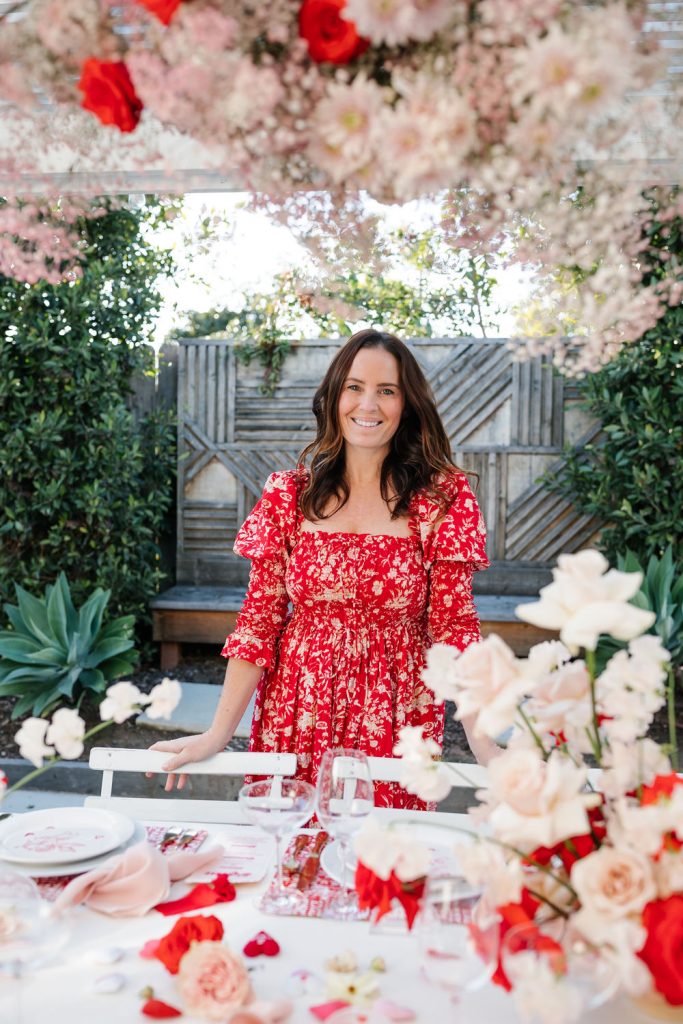 Sur La Table had the perfect favor for my guests as well! Dark Chocolate Peanut Butter Melts and Salted Caramel Hearts in the cutest packaging. They were the most delicious and decadent gifts.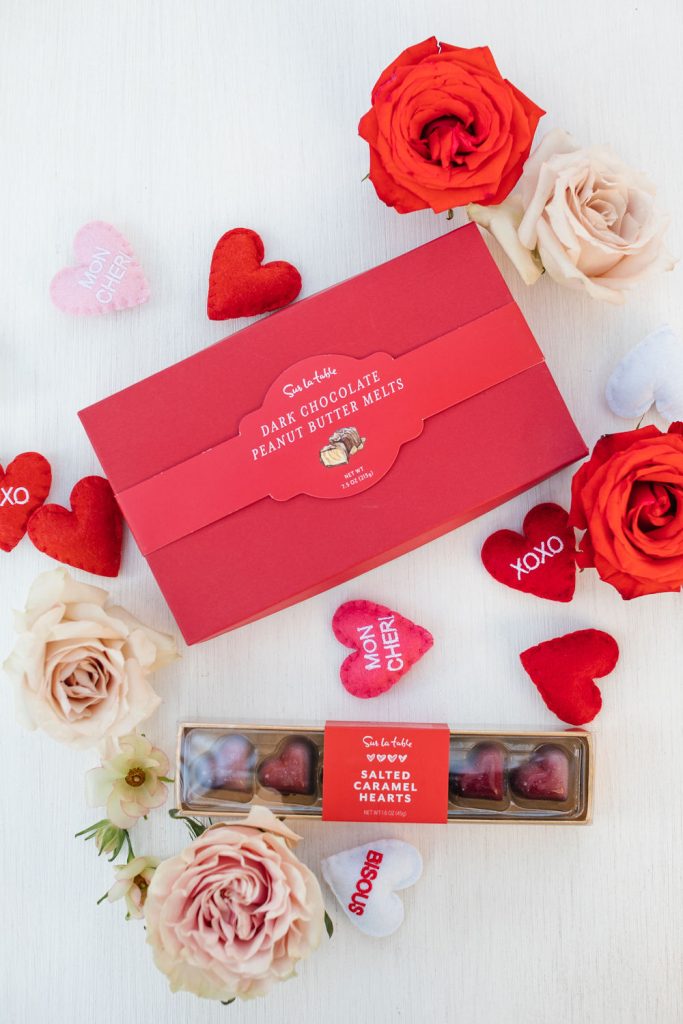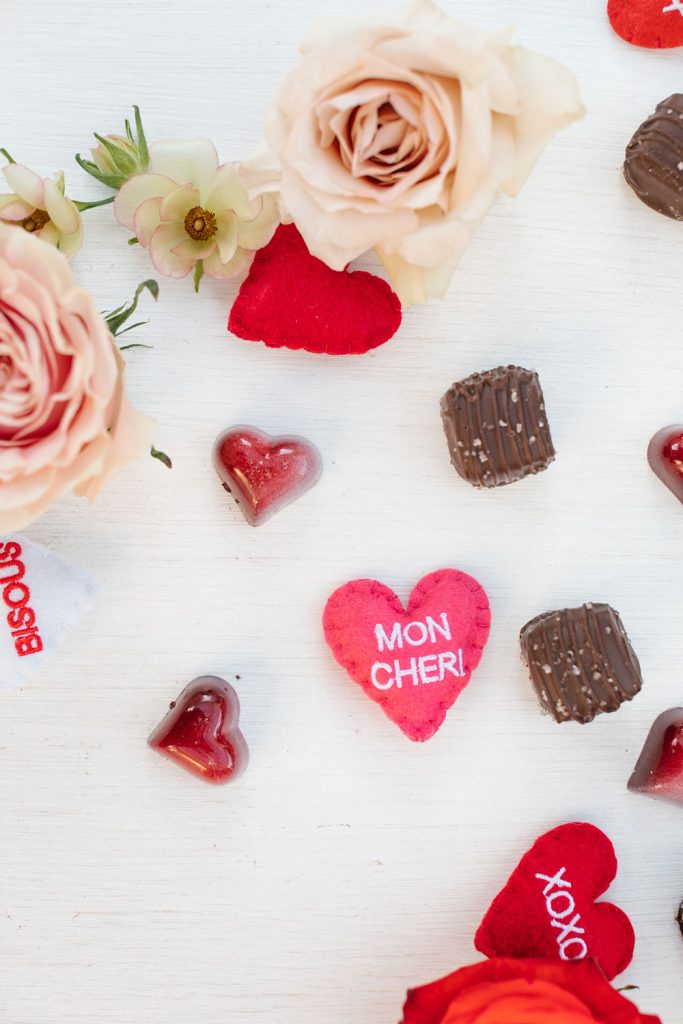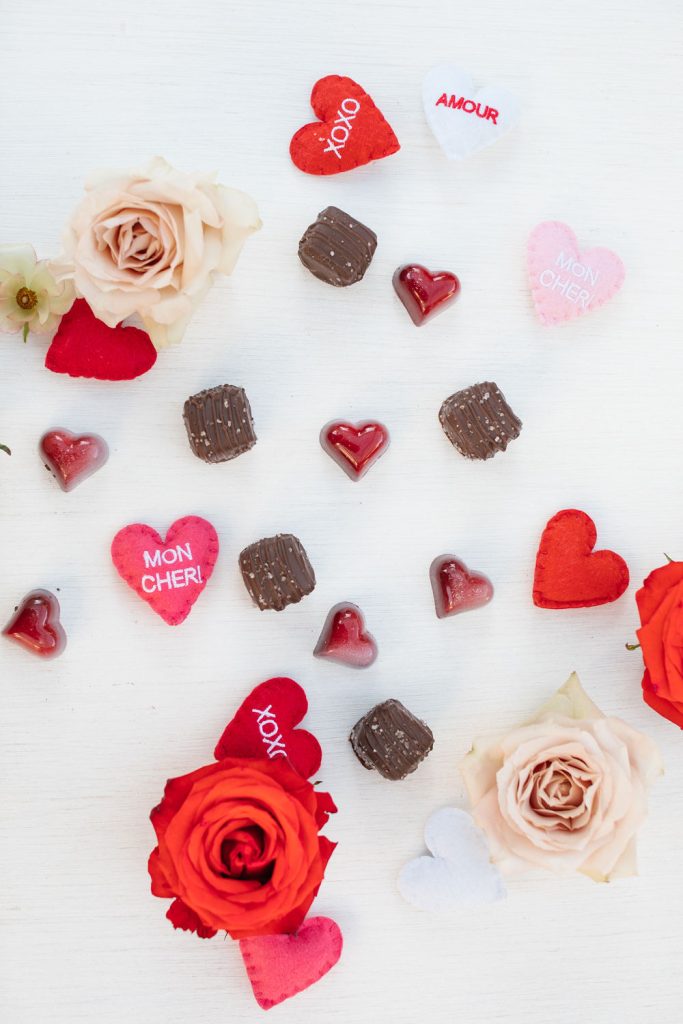 For bites my amazing friends from Taylor Made Catering brought so much yummy! They always do the BEST charcuterie boards, and this was no exception. Valentine's Day themed with all the adorable hearts and candies! All styled on Sur La Table's mango wood board.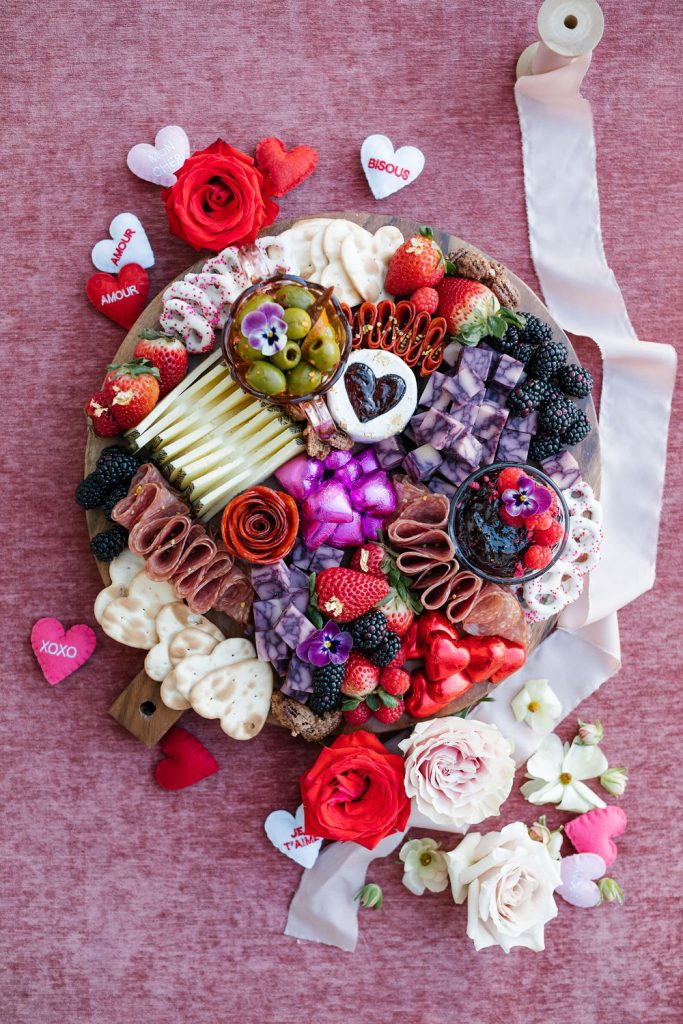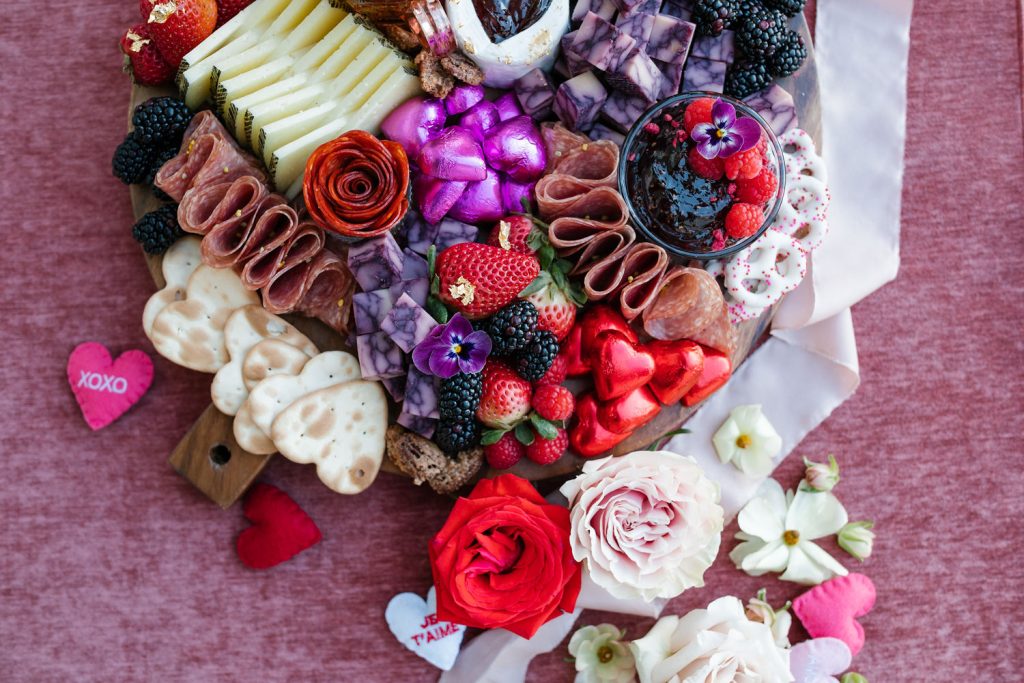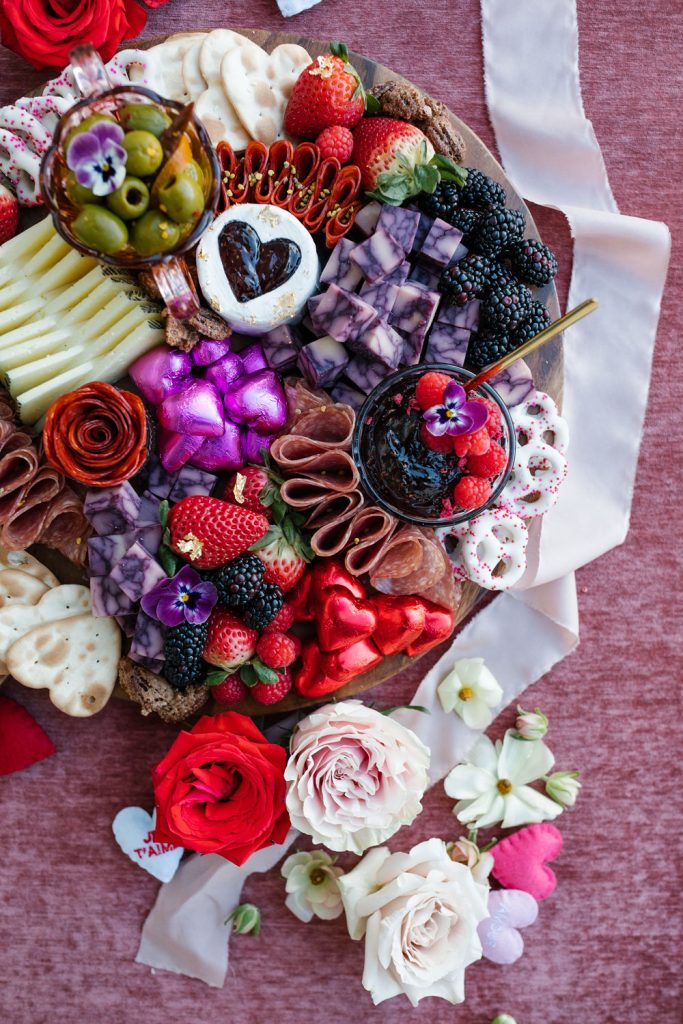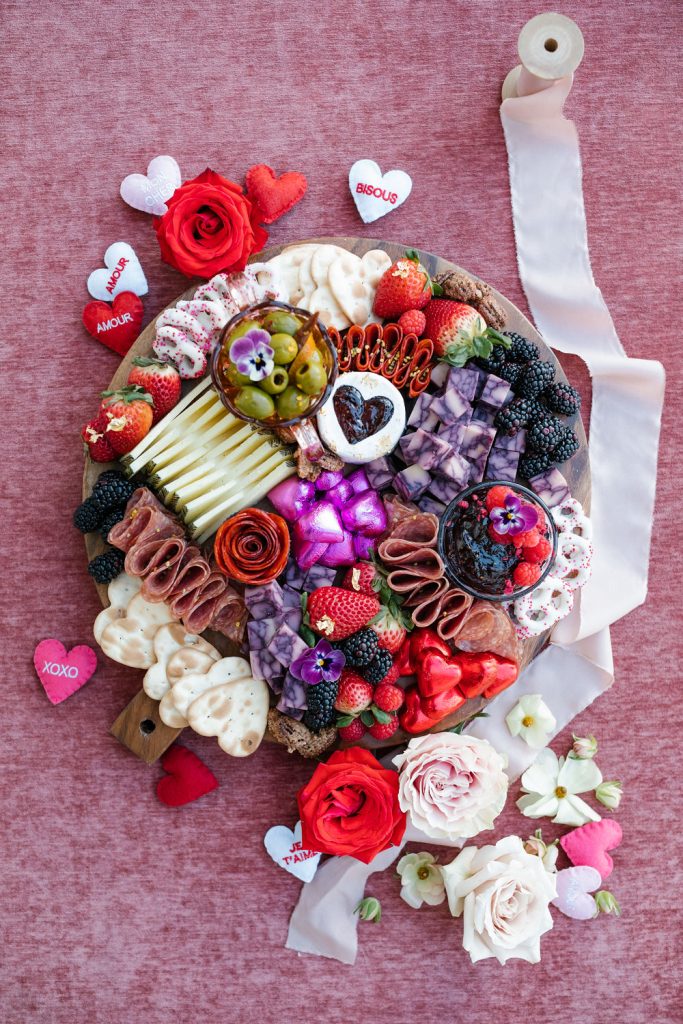 Taylor Made Catering also brought this delicious pesto flatbread that I think is my new favorite dish from them!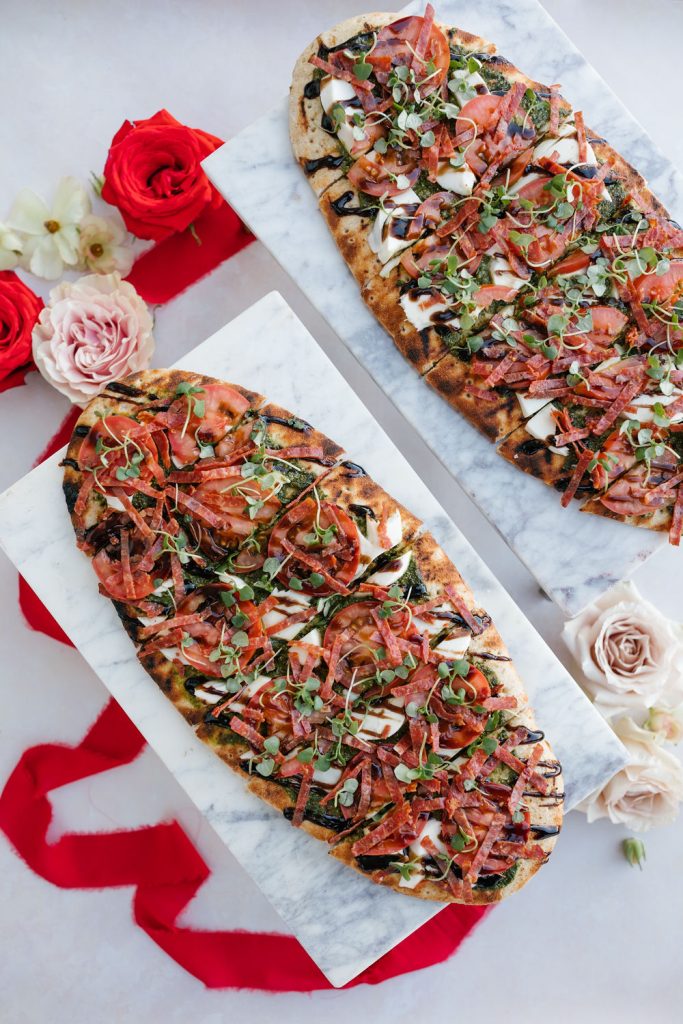 I added the food to the table because I'm good at sharing, haha! They were definitely crowd pleasers!!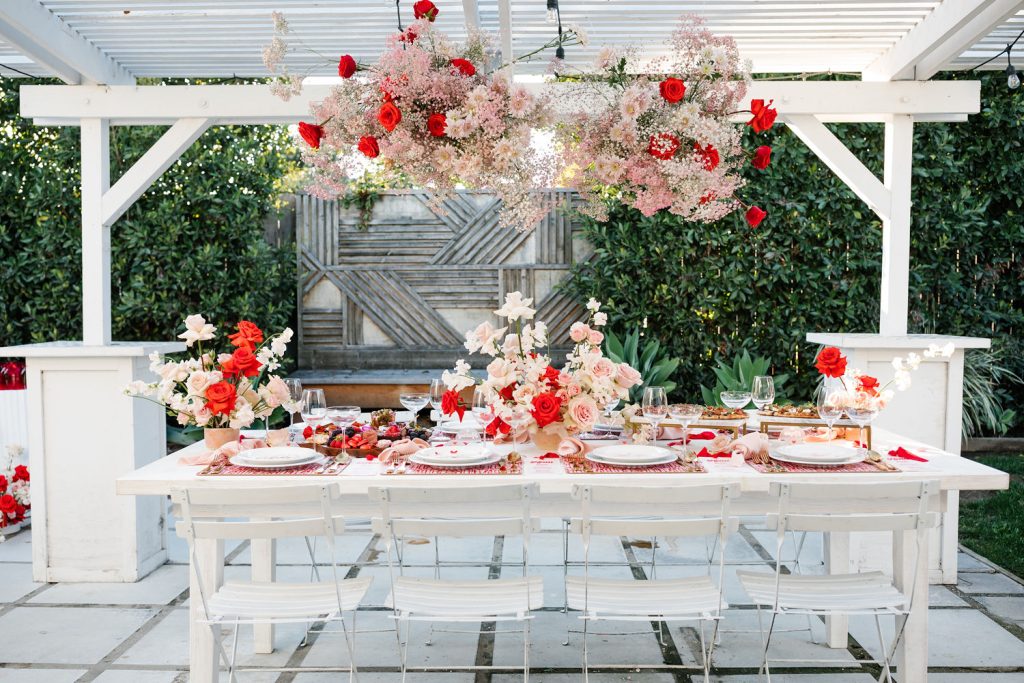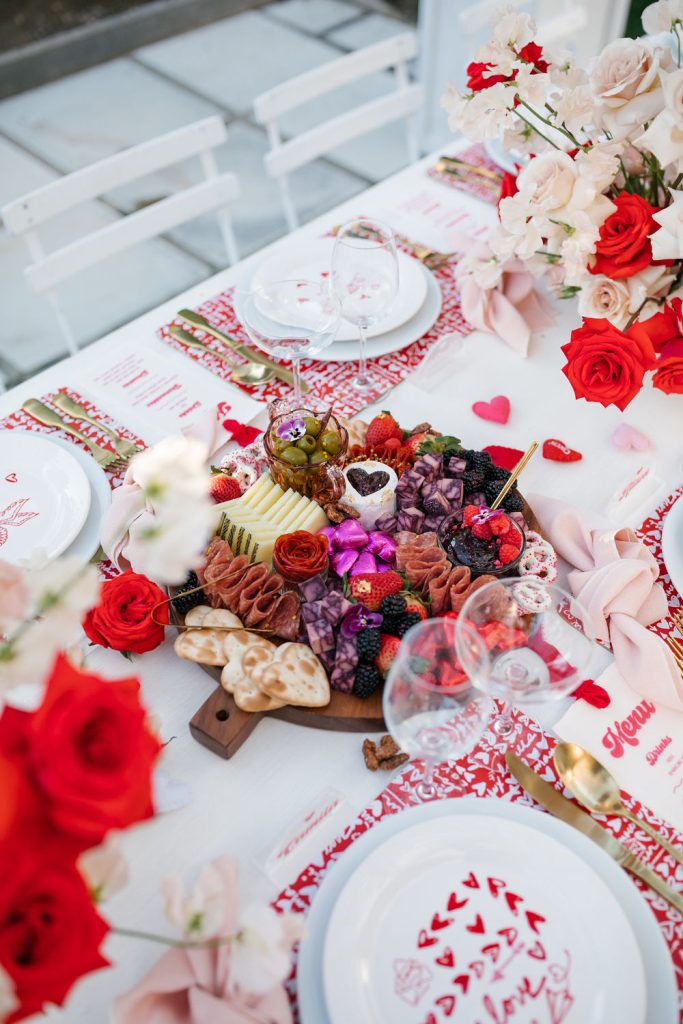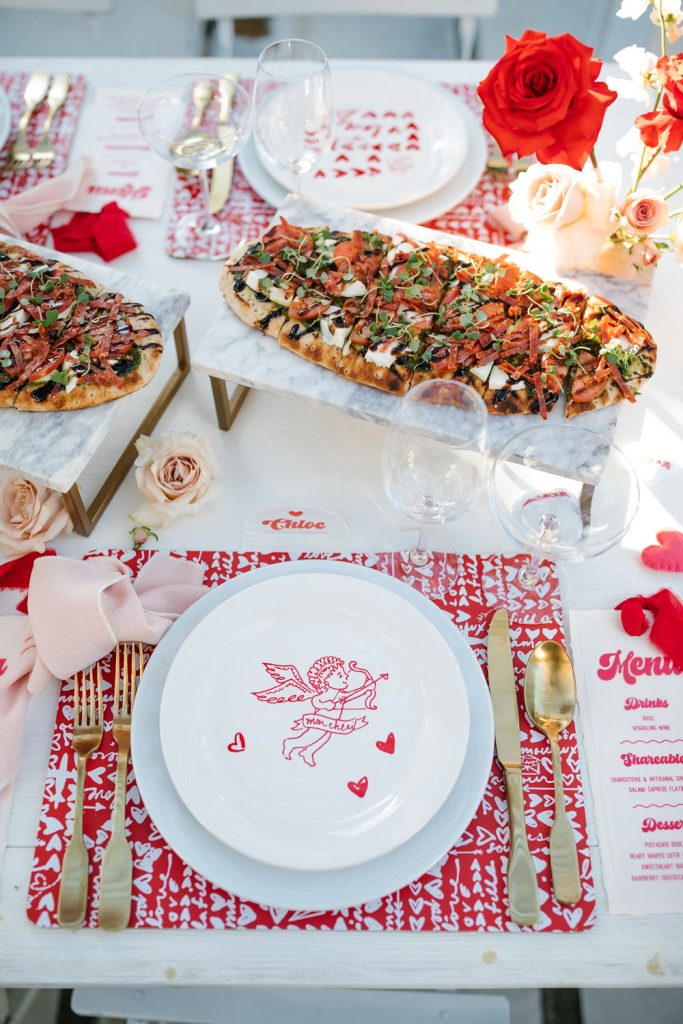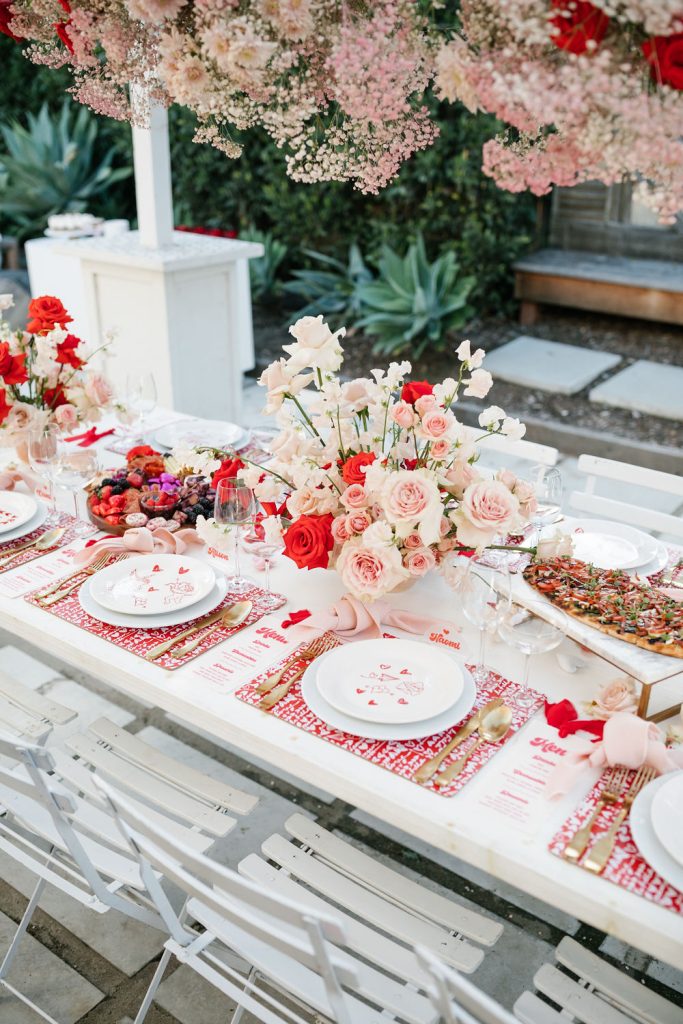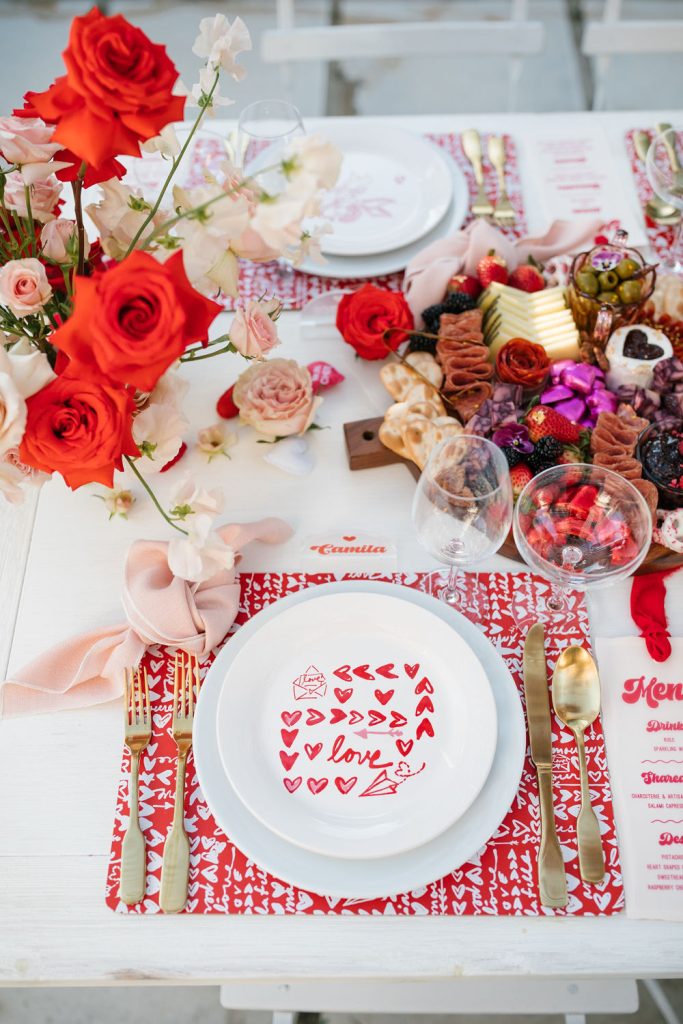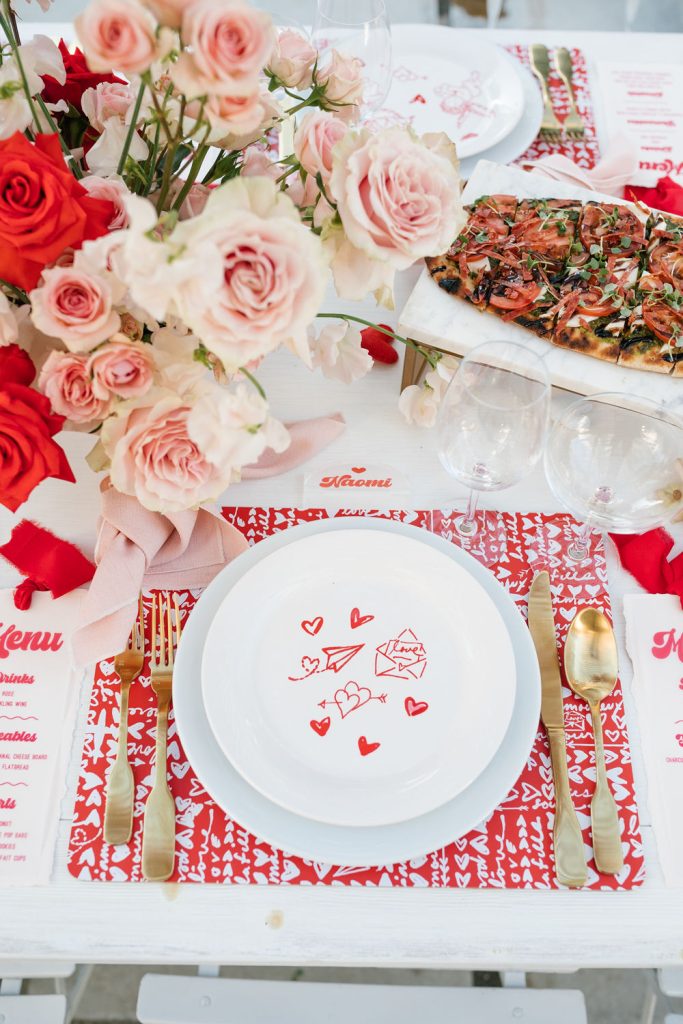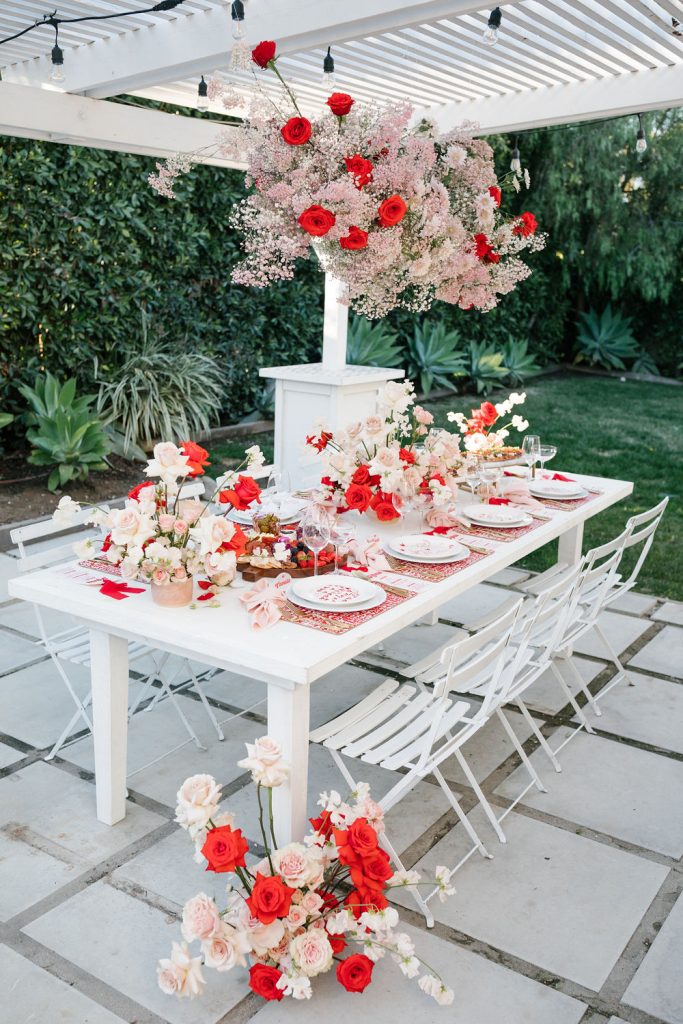 Moving on to the best part… The bar and dessert!!! This beautiful bar is from Sweet Salvage Rentals, one of her newest pieces, ooh la la!
I fell in love with this red glassware from Sur La Table for my Christmas table and thought Valentine's Day was the perfect time to bring it back! I love that pop!! Speaking of pop, we had the champagne on ice in this beautiful marble and gold wine cooler.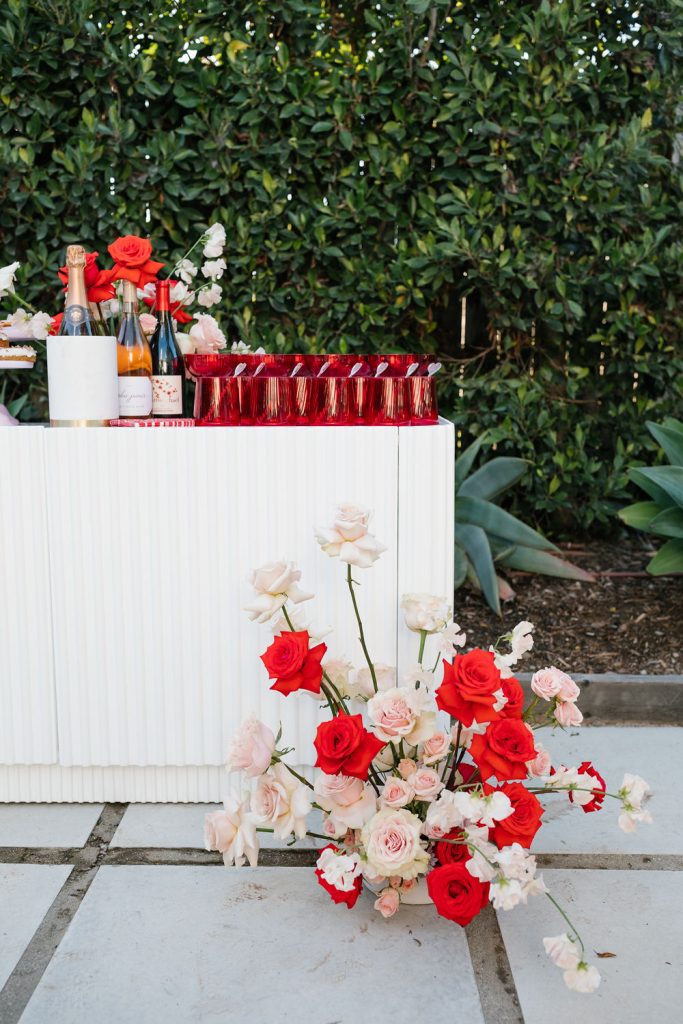 Not only did Taylor Made Catering spoil us with their amazing apps but they also brought the most adorable desserts! All were on theme and I loved every last bite!!!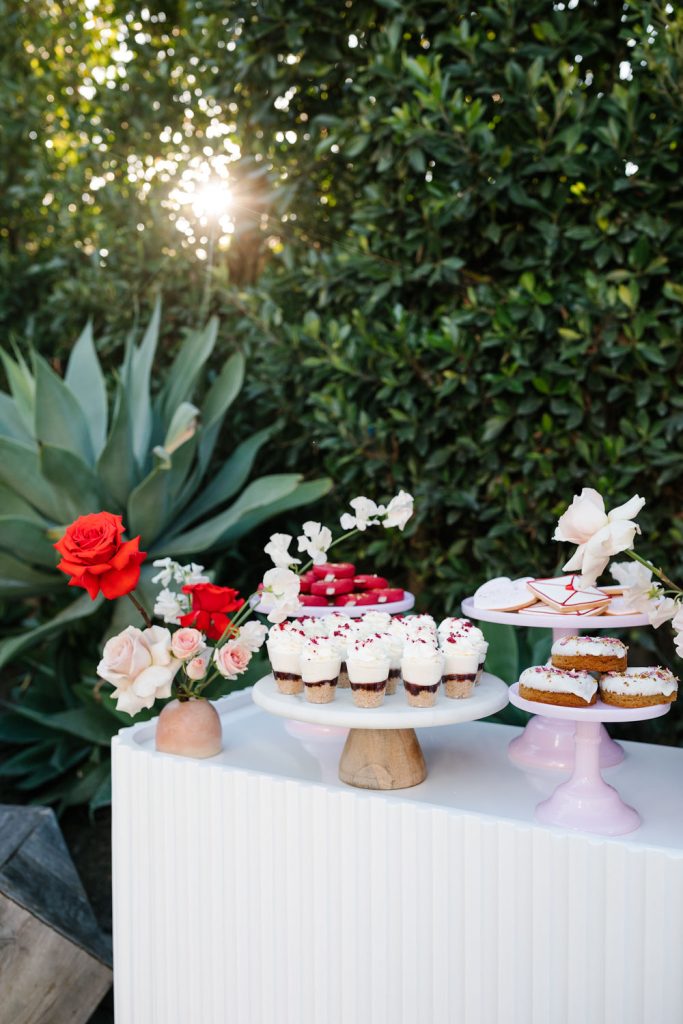 How adorable are those heart napkins for desserts and cocktails? We are all about those little details and those are too cute!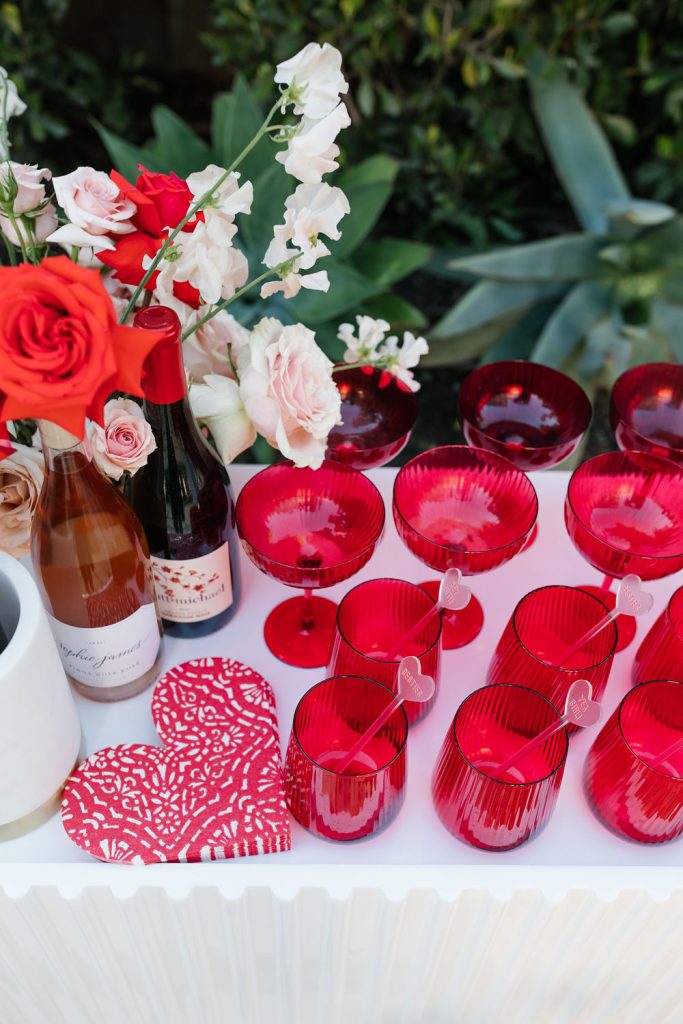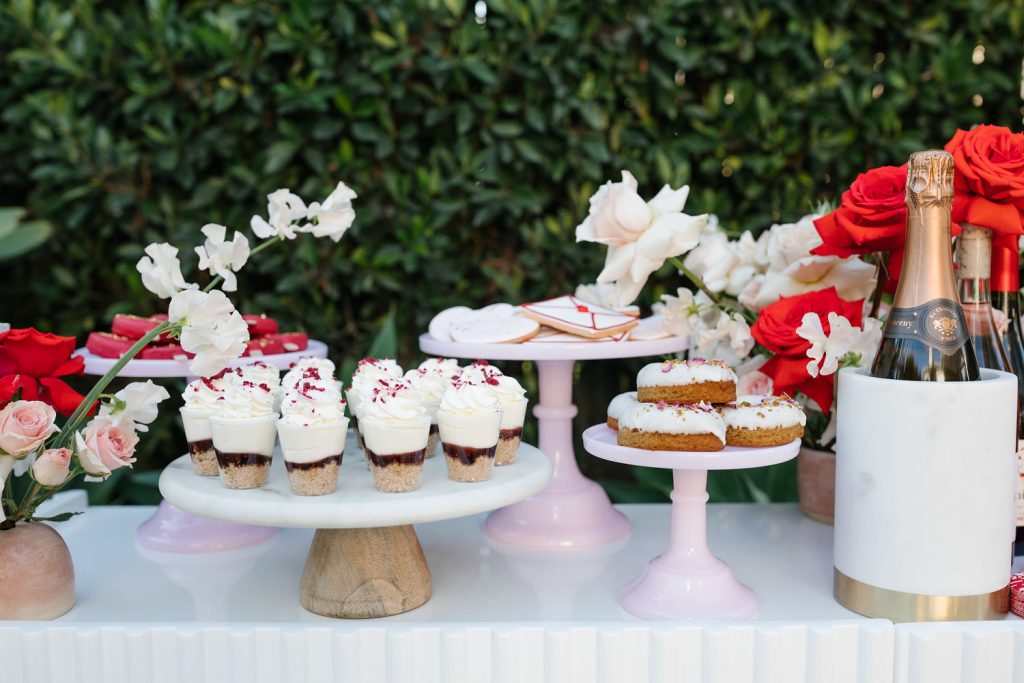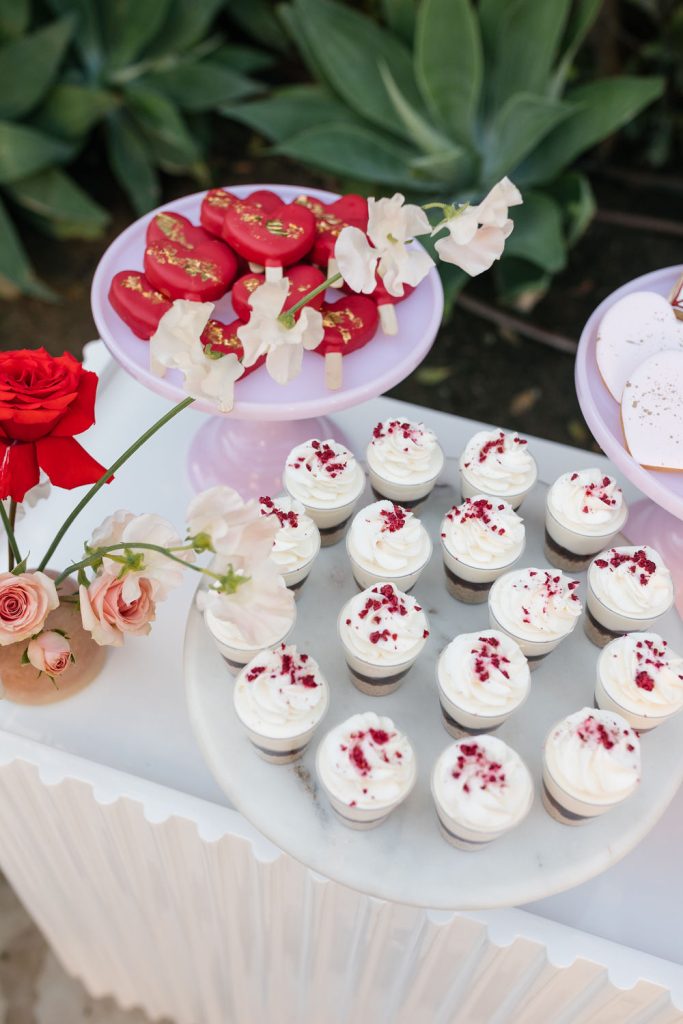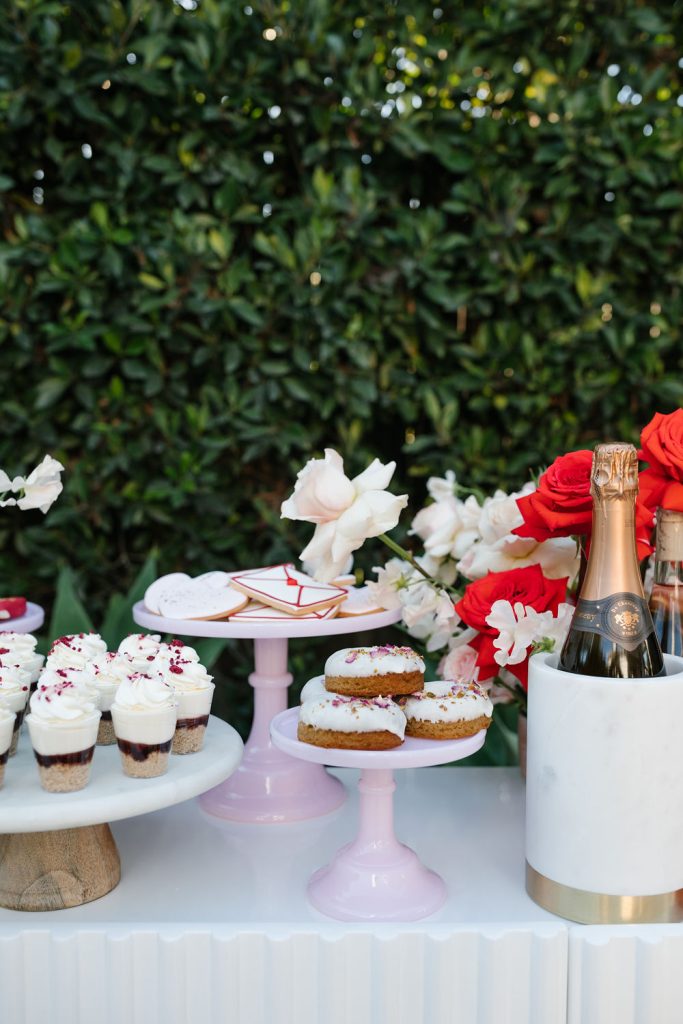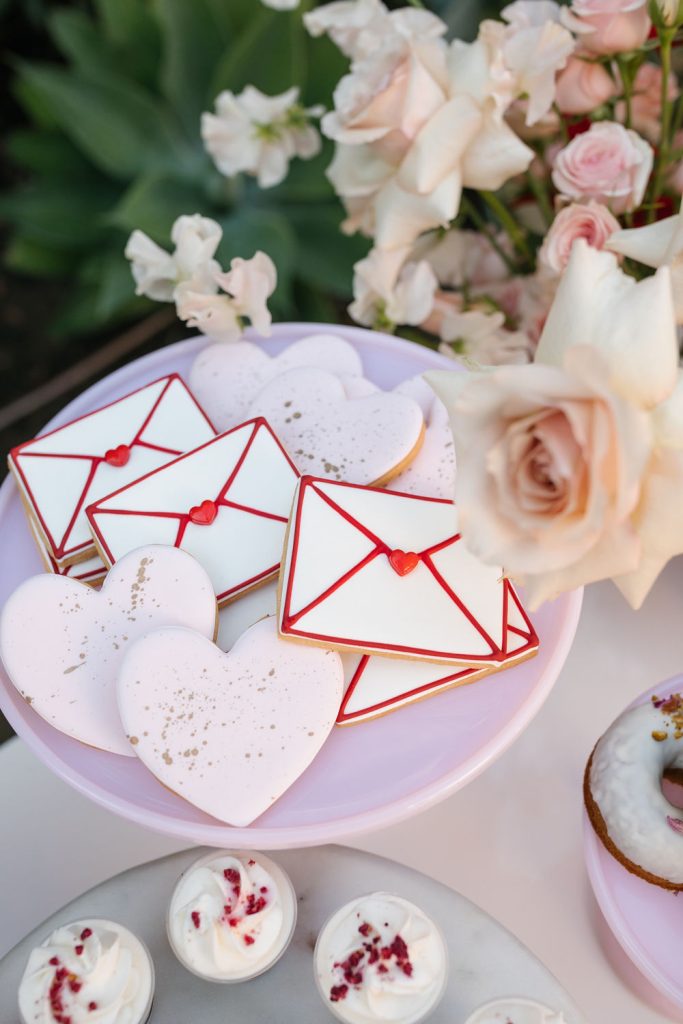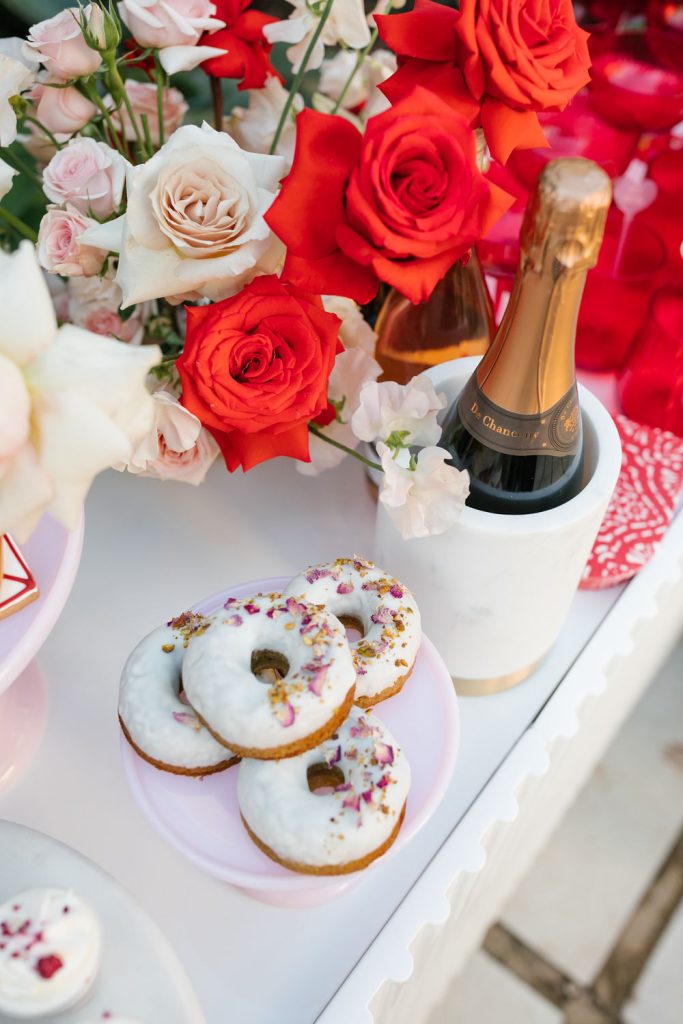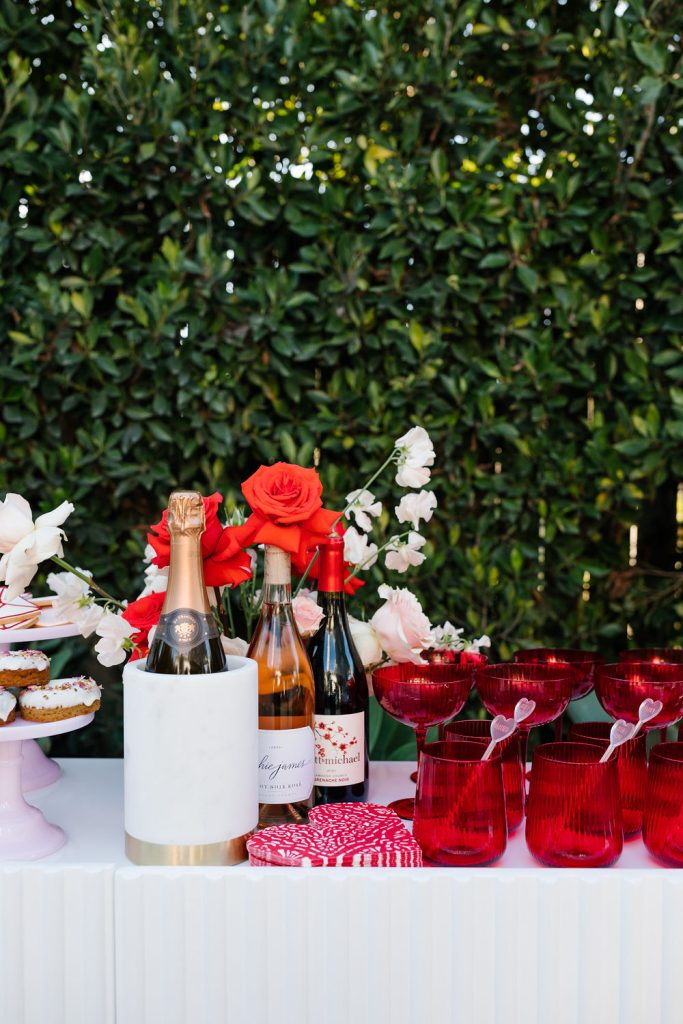 Of course the drink stirrers had the best catch phrases – Chelcea Creative & Creative Amme strike again!!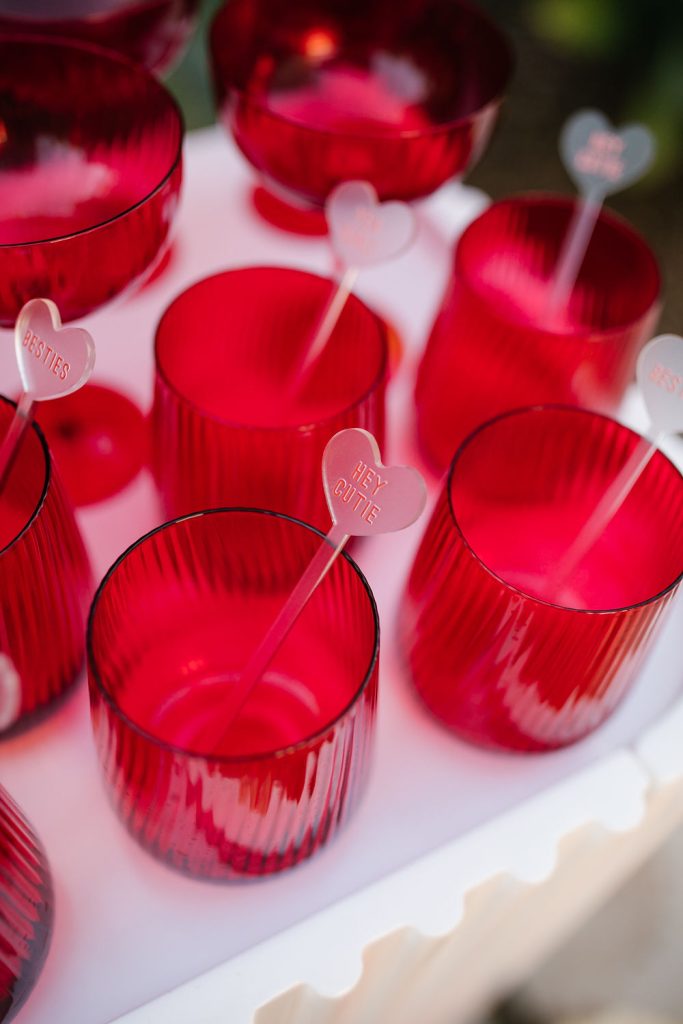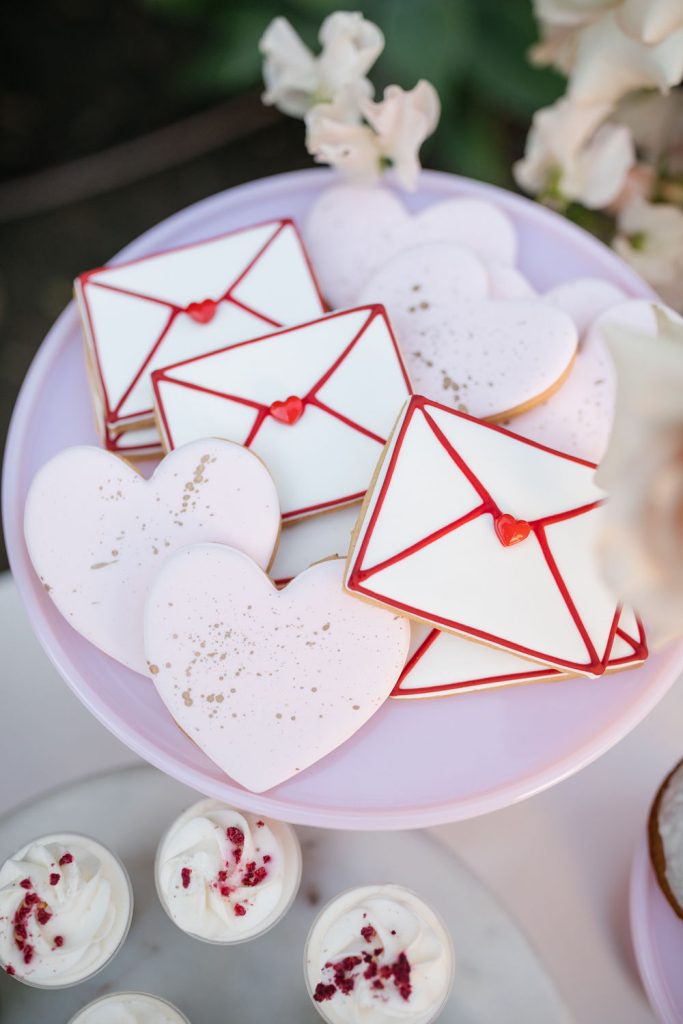 So much love for these desserts!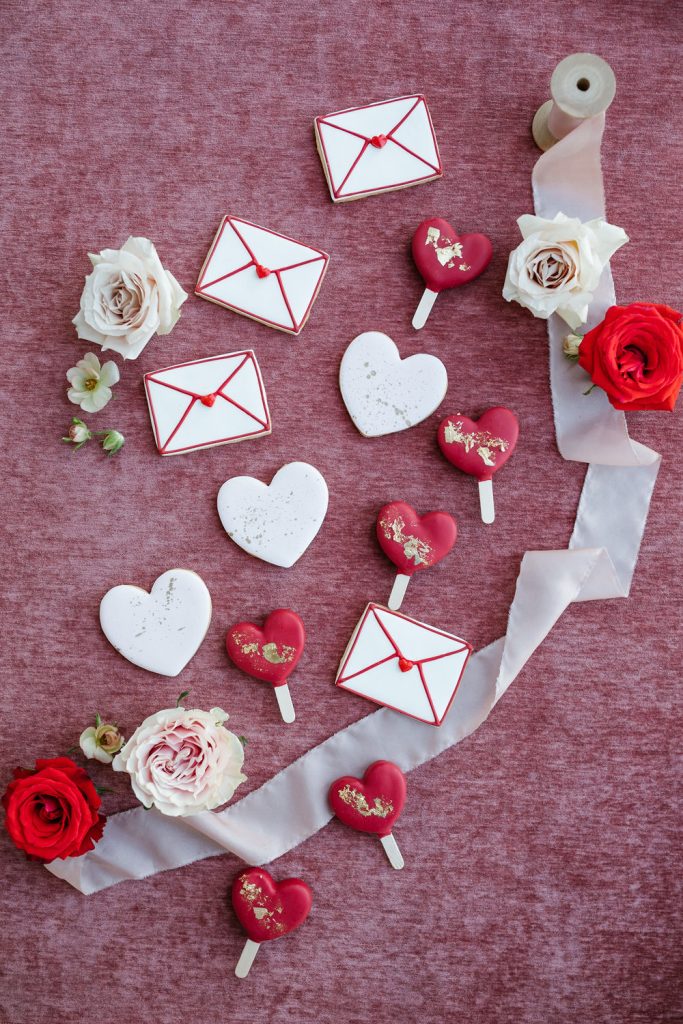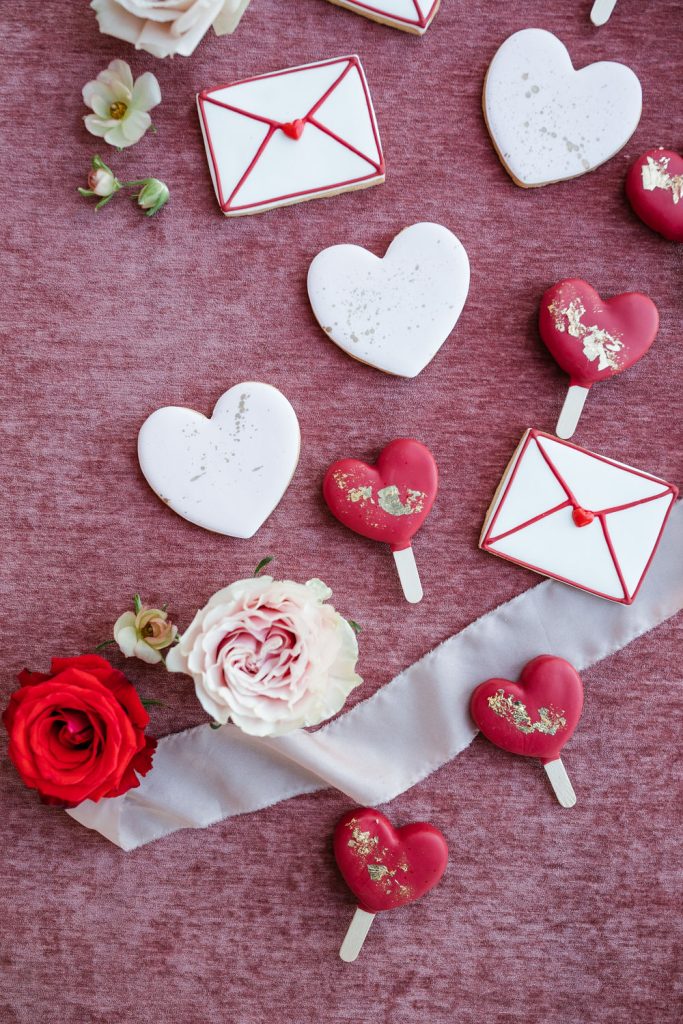 And so much love for this table!!! Tis the season for all the LOVE!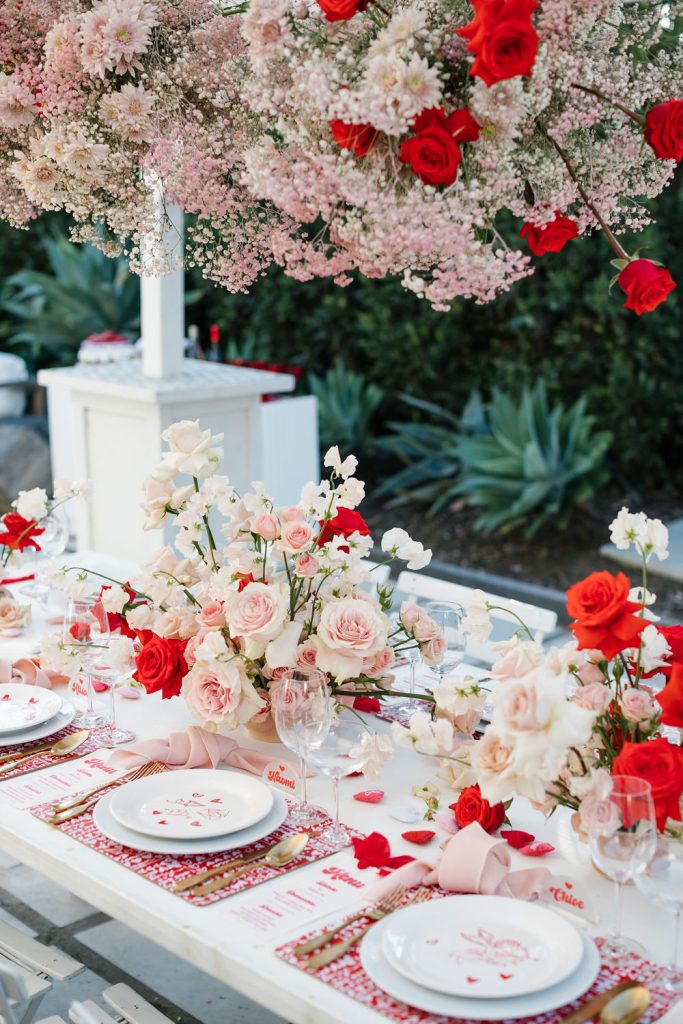 Head to Sur La Table to shop all of this Valentine's Day goodness!
xx
Jacquelyn