A few months ago I had the absolute pleasure of working with the sweetest client to make her baby boy's 1st birthday one to remember. Susan reached out to us for her son Onyx's birthday and instead of a party they decided to make it special with a family photo shoot. We still set up like a party and made it incredible, just without the crowd of people. I for one can get behind this idea, you get all the beautiful photos in one and don't have to deal with the stress of a party! We did a little dumpling theme with the most beautiful blue and neutral tones and it all just turned out so perfect. I'm so excited to share this beauty today with you! Keep scrolling because this 1st birthday is truly amazing!
Photos by Joy Theory Co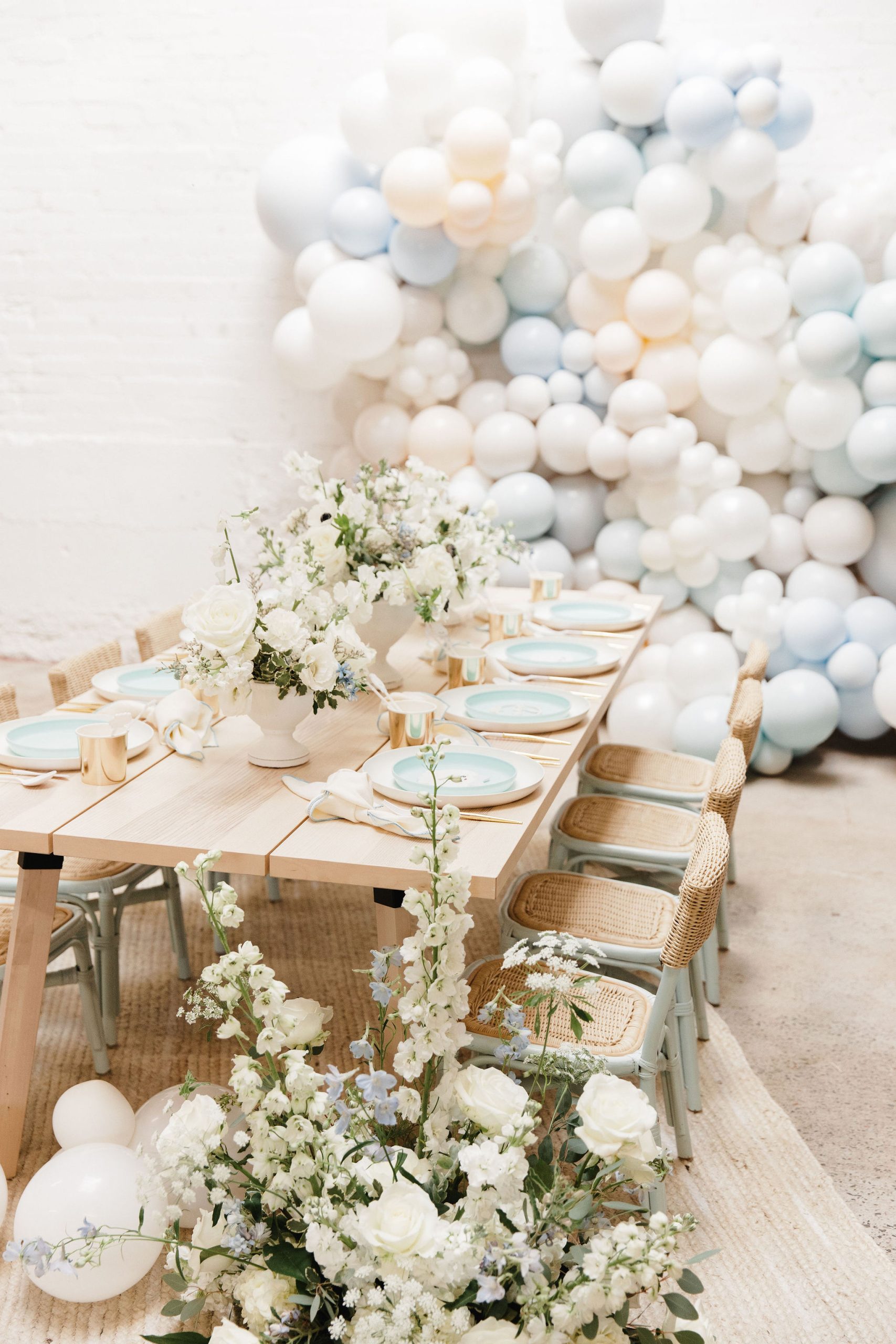 Let's start with the details… Susan had a vision and my friend Kaylyn of Pirouette Paper made her vision a reality. I love how modern and simple this first sign is and how adorable all of the other details are. Onyx did a Korean Dol so we had cute details made to celebrate that special tradition. Kaylyn's designs were adorable and with some help from Creative Amme's laser cutting it all turned out so perfectly.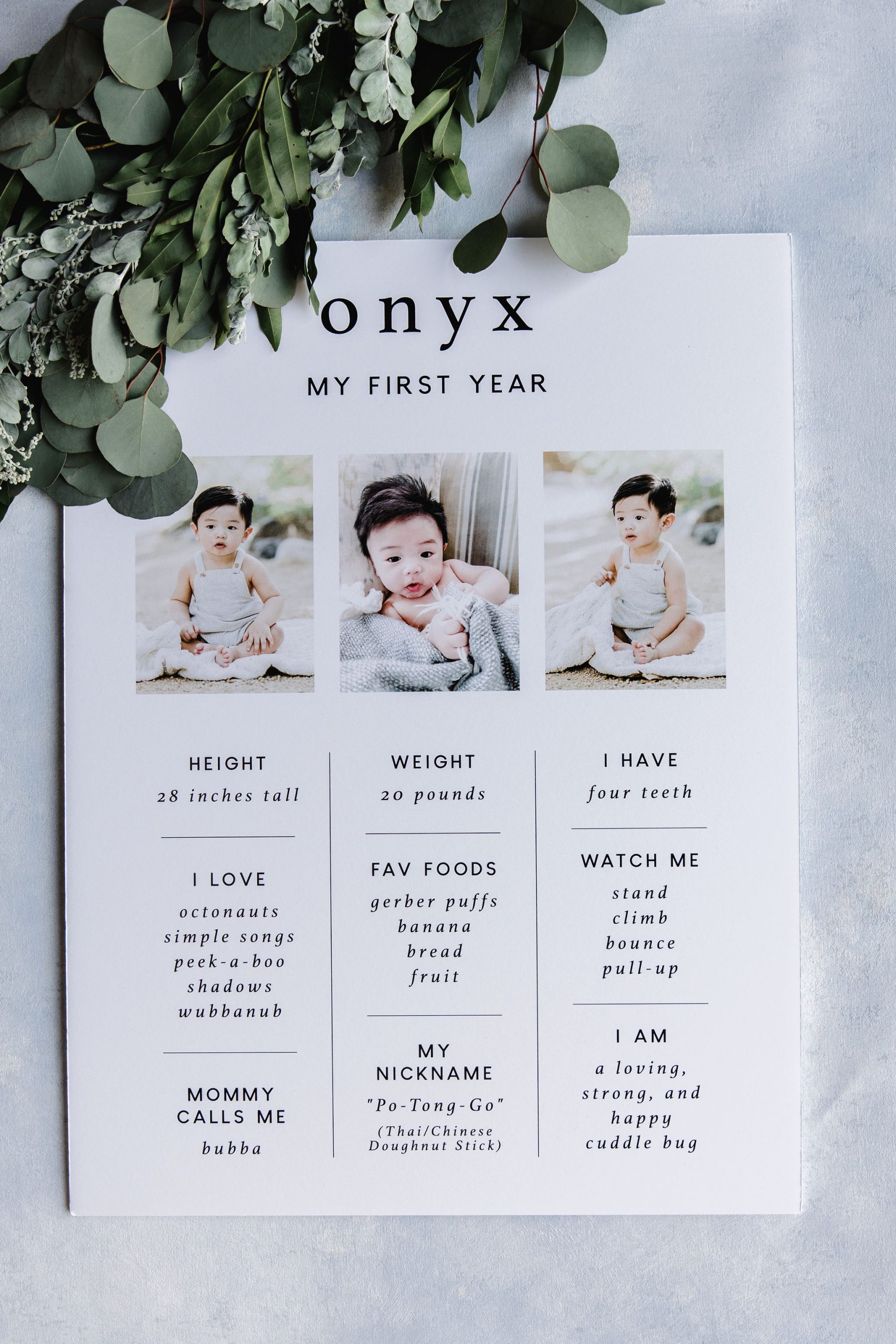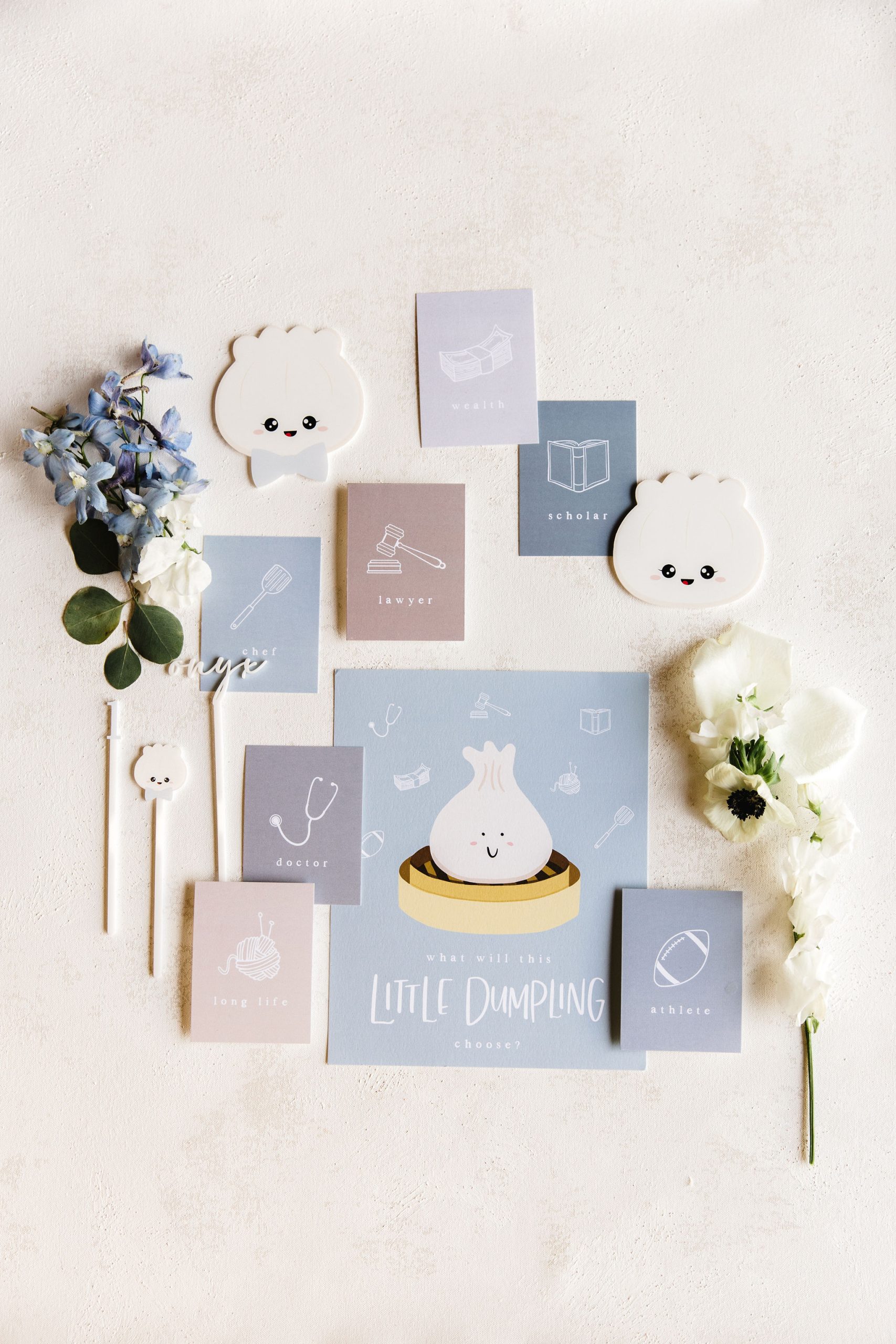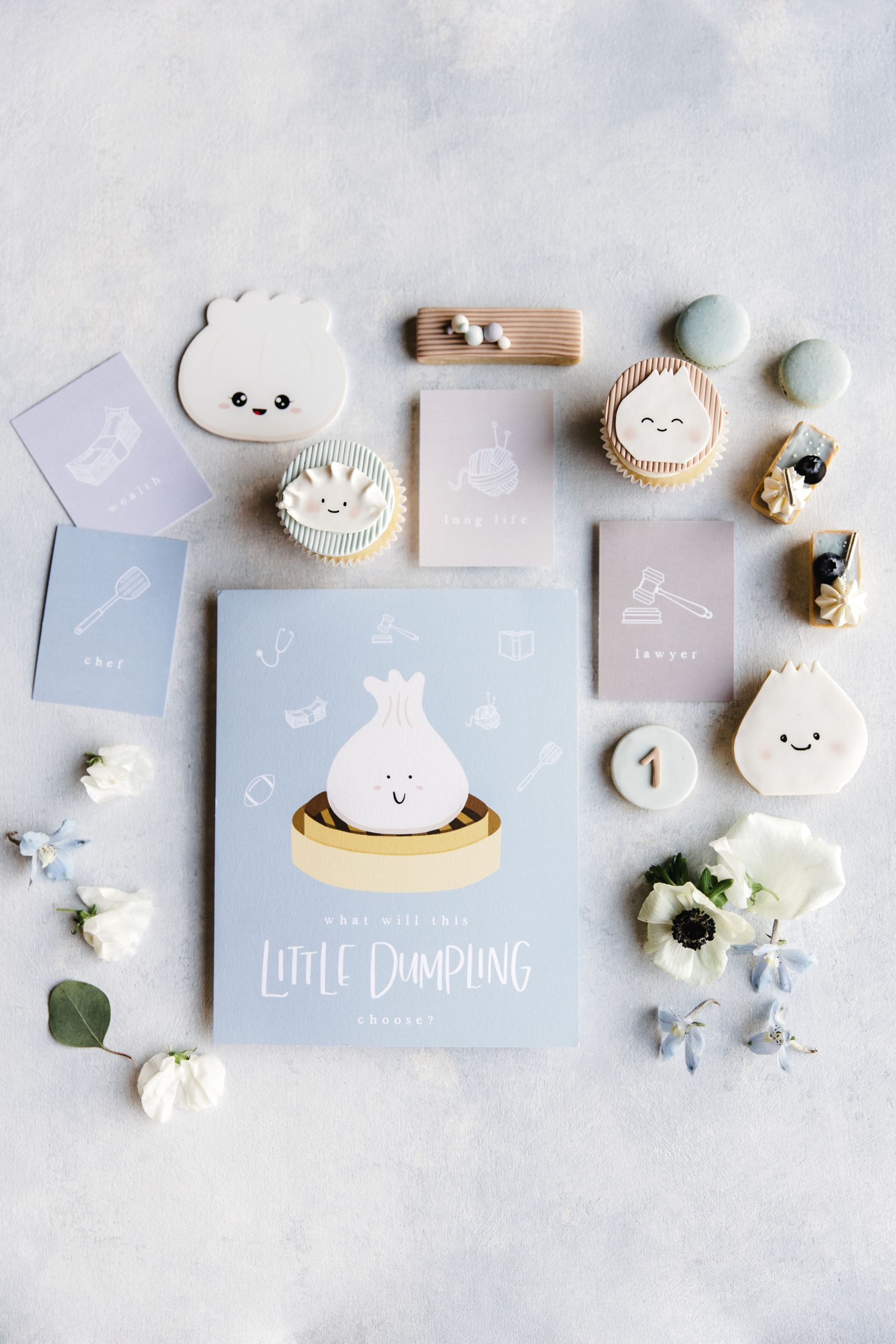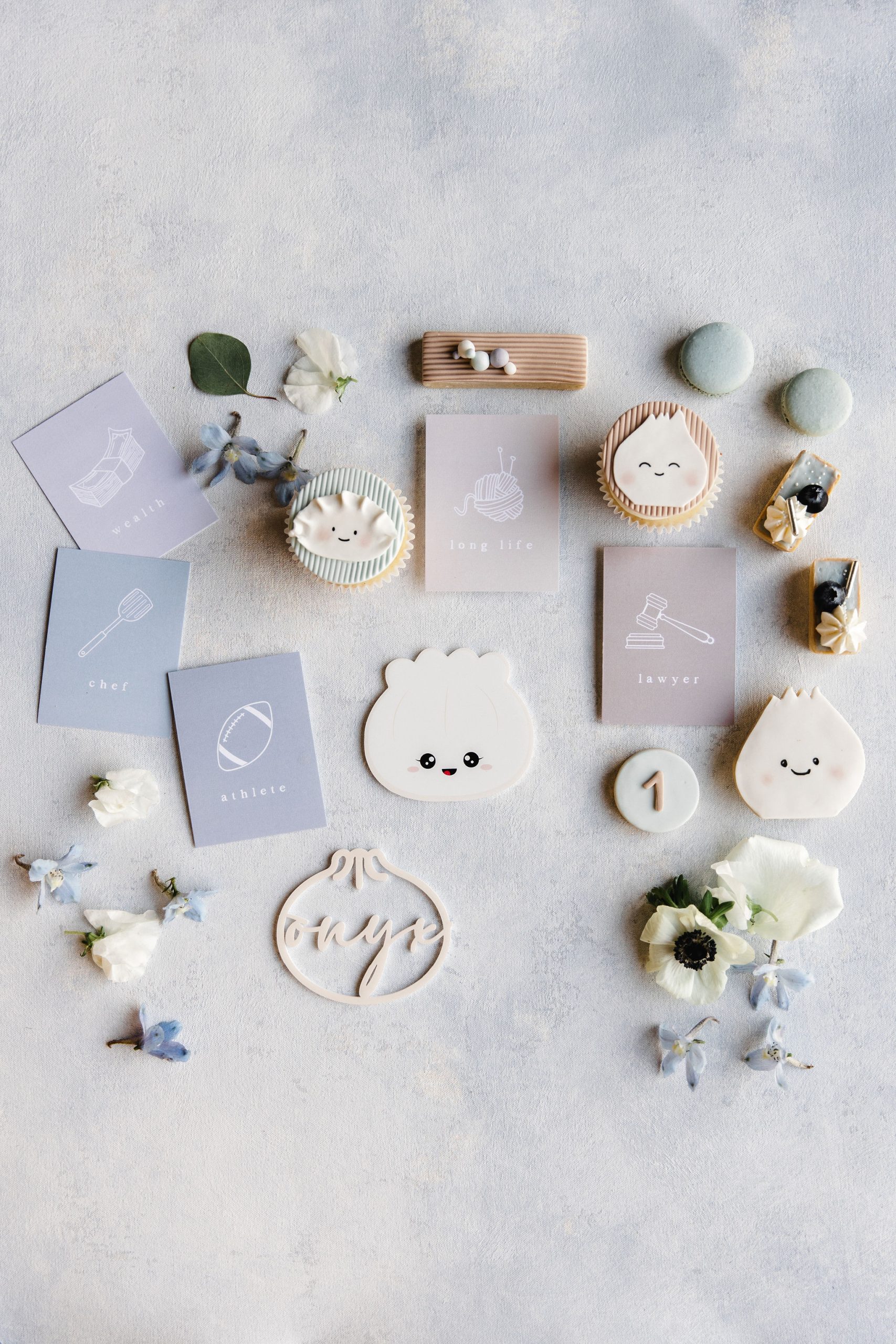 More on these cuties later but you're gonna die over all of Hey There Cupcake's SUPER cute desserts. I mean, so so good!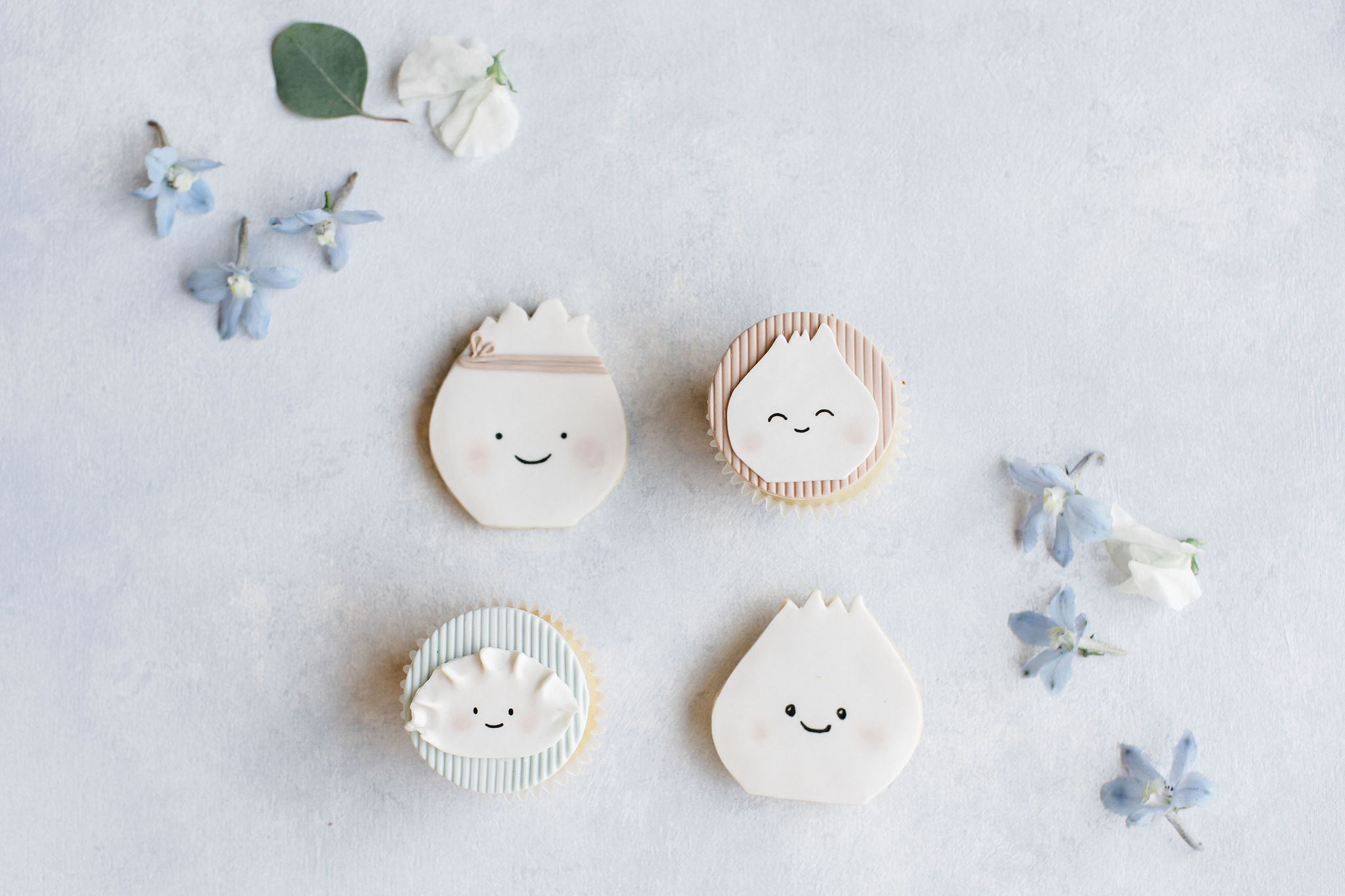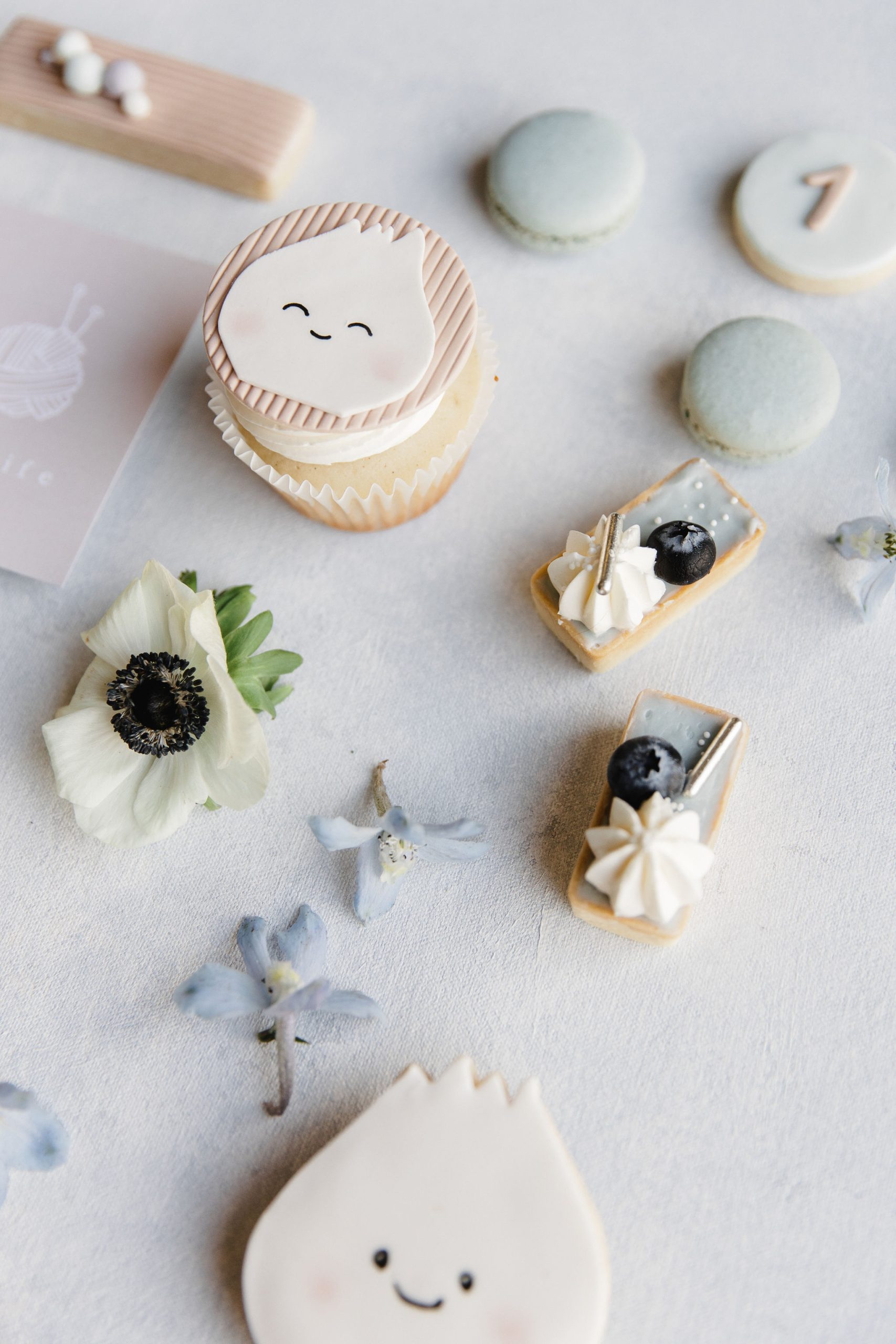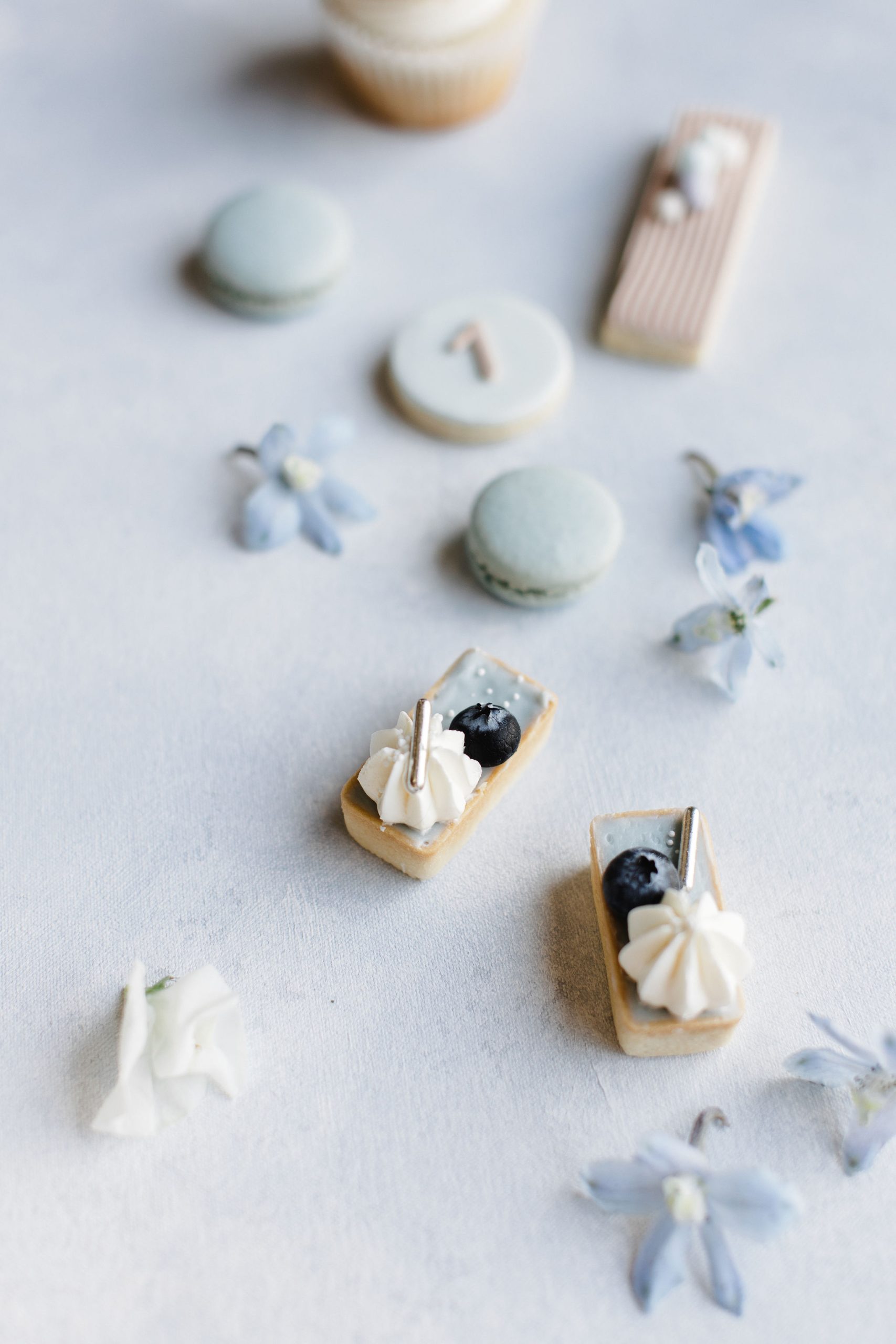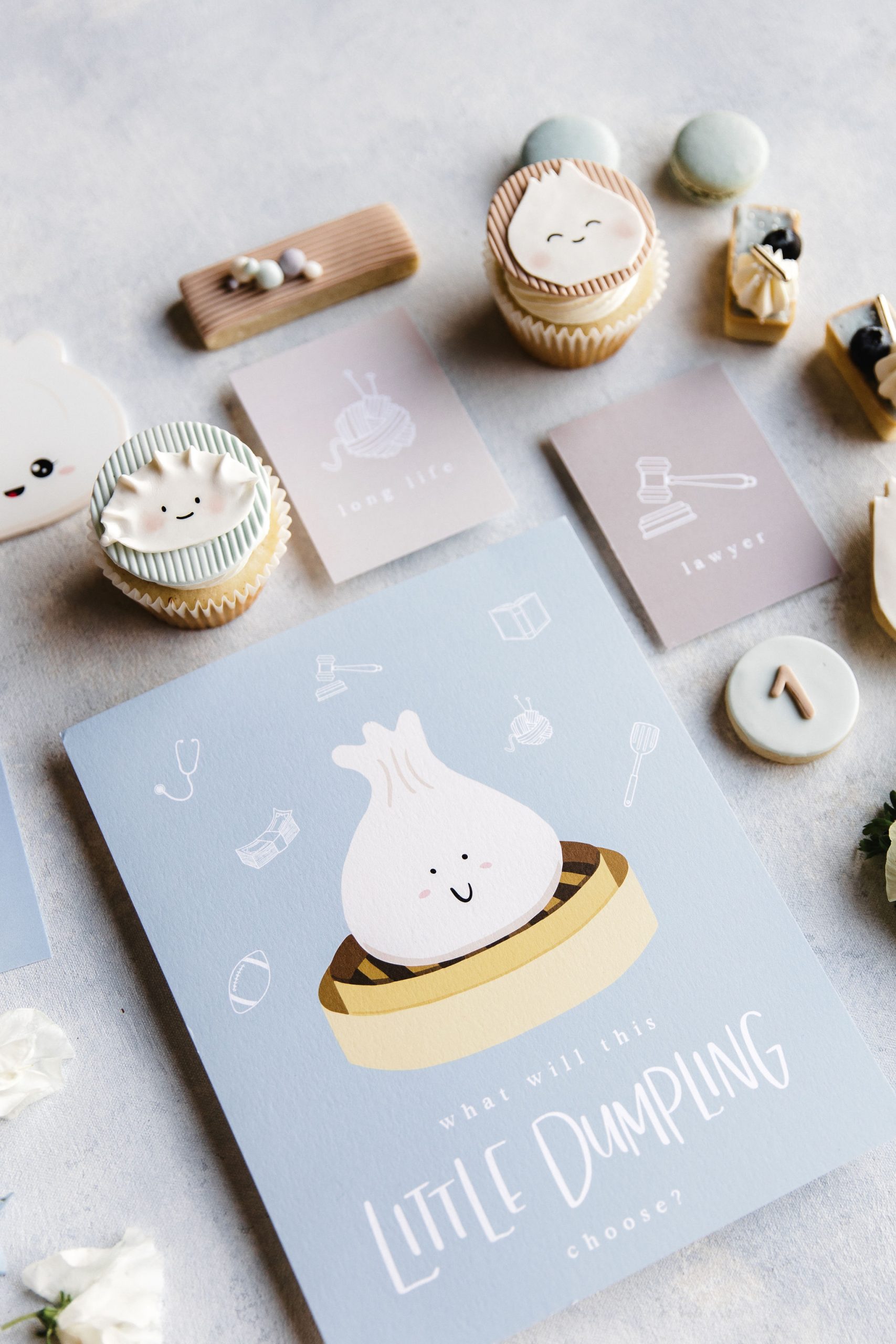 Onto our amazing set up! If you follow us you know that we often do our photo shoots with a few of our favorites. Sweet Salvage Rentals is often the host at her incredible warehouse full of treasures. We set up with all of her rentals and then add a fun backdrop, usually balloons by my talented friend, The Pop Shop. Then we add in gorgeous florals to finish the look, this time by The Lamb & Poppy who does the most beautiful work. All together we created this set up for Onyx and I am in LOVE!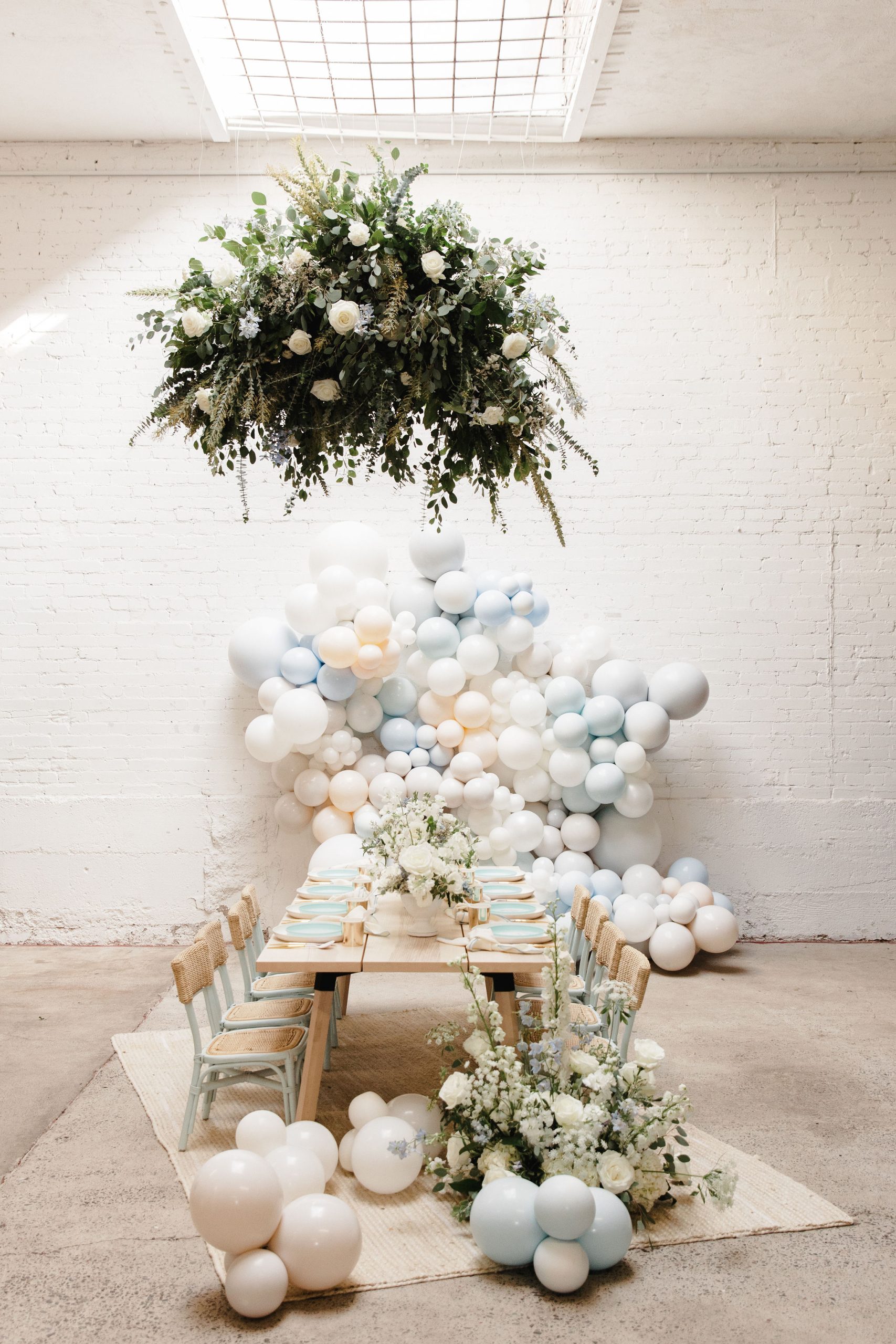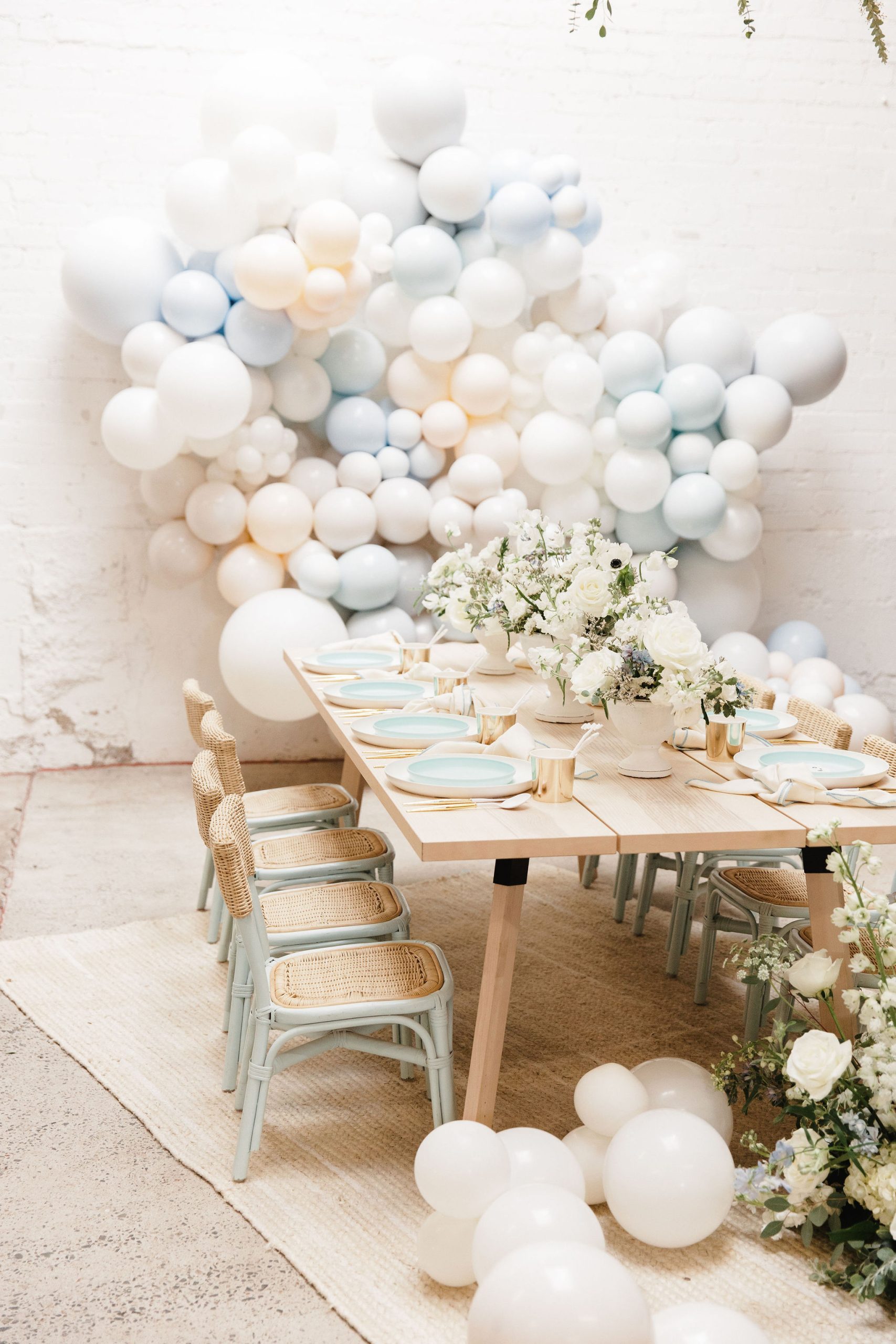 For the place settings I layered two different Target plates, a white and a pale blue. I love using these plates as an option at events because they are still affordable and a bit nicer than a paper plate. I added Hostess Haven's napkins, Sophistplate's gold Bella flatware, and gold cups from Meri Meri. Of course the standouts of the table are Creative Amme's adorable details along with The Lamb & Poppy's beautiful florals!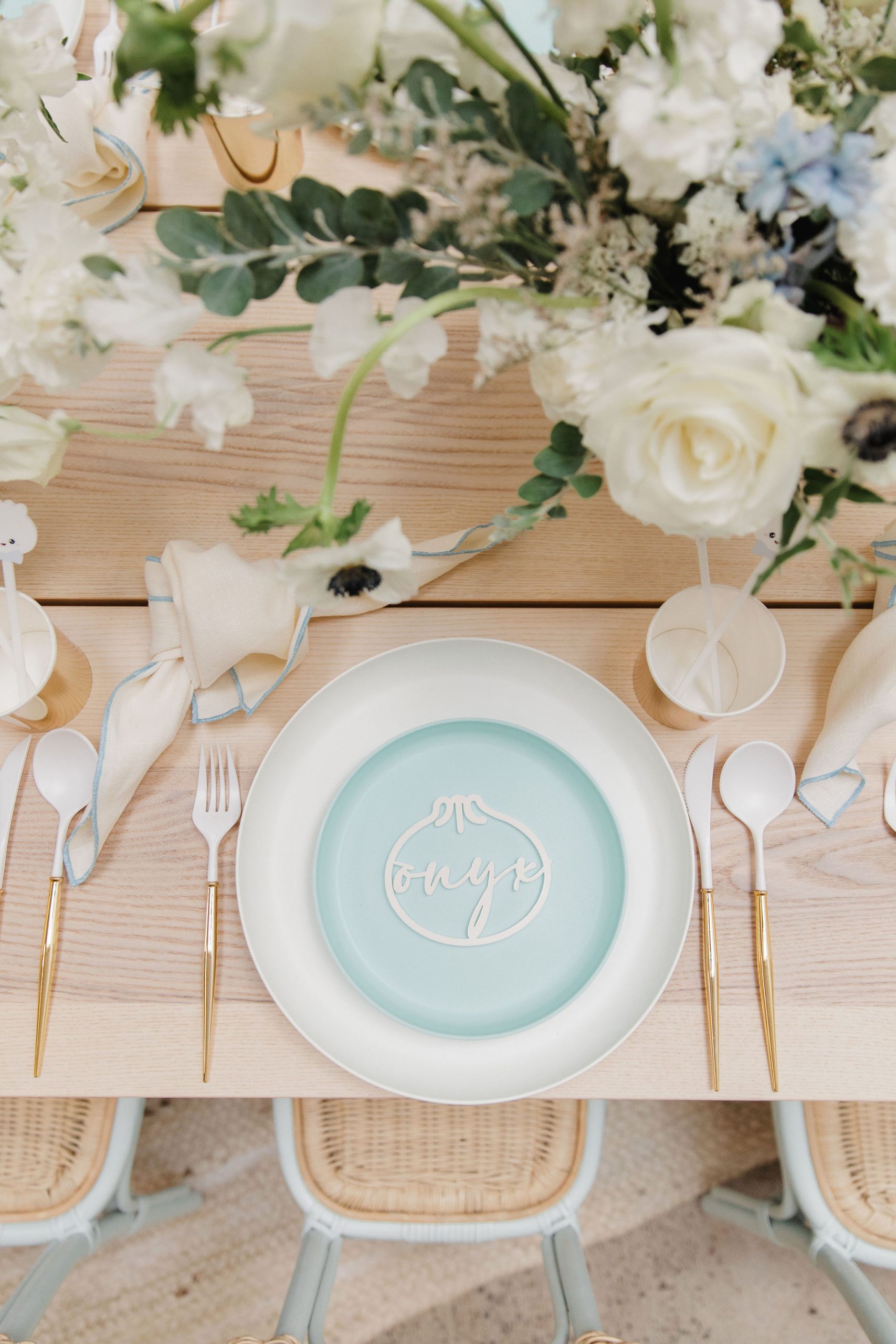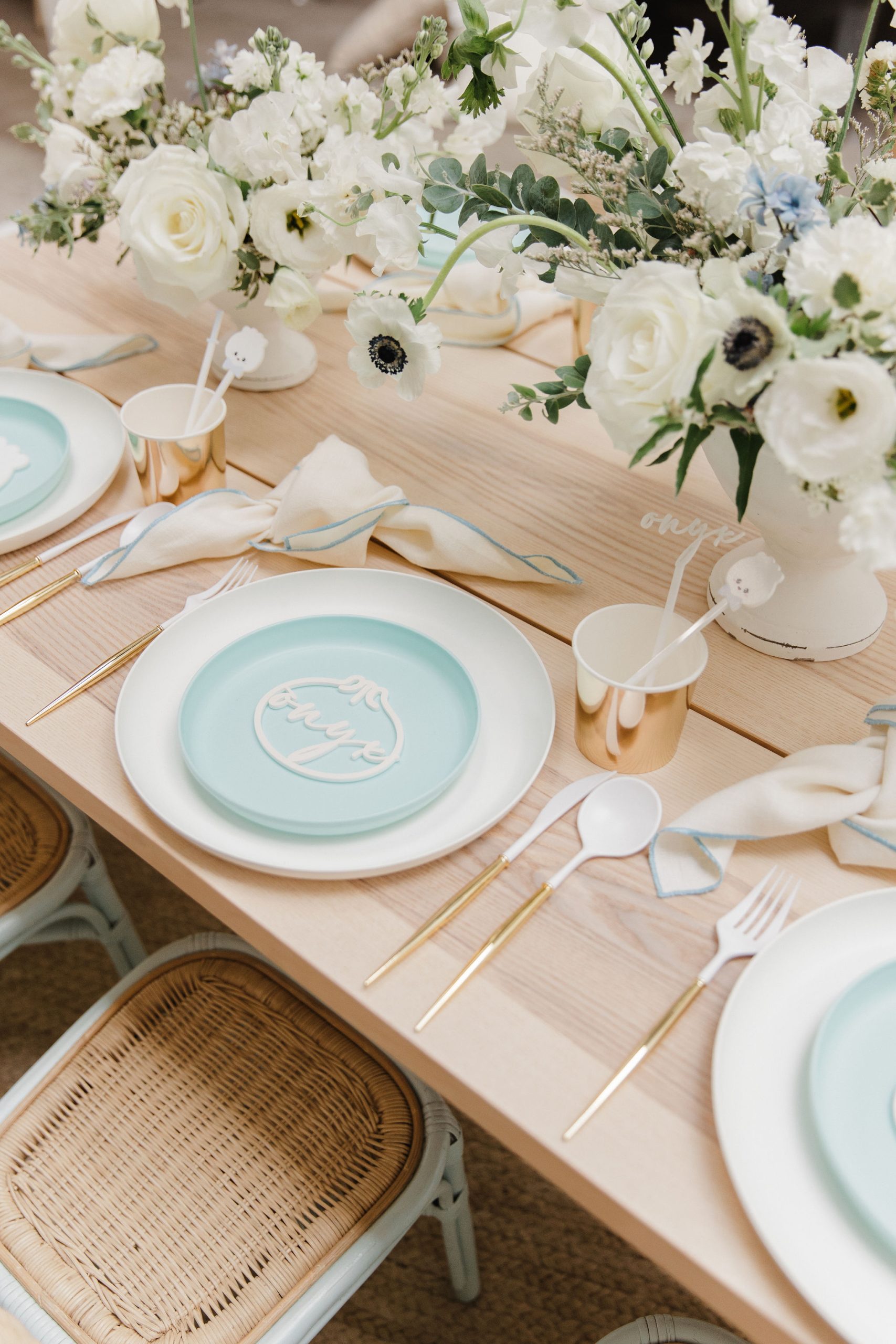 Such a beautiful table!! Don't you think?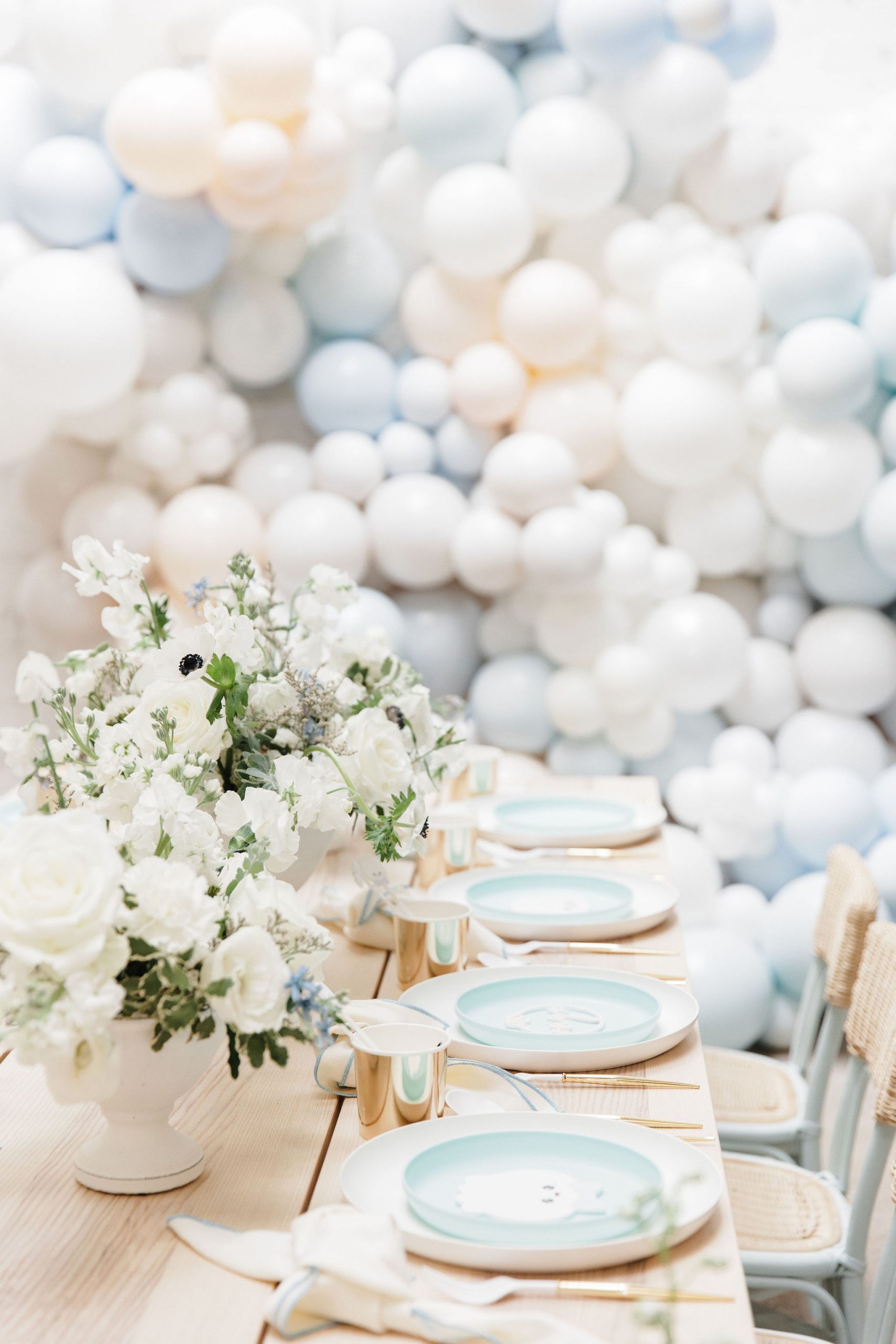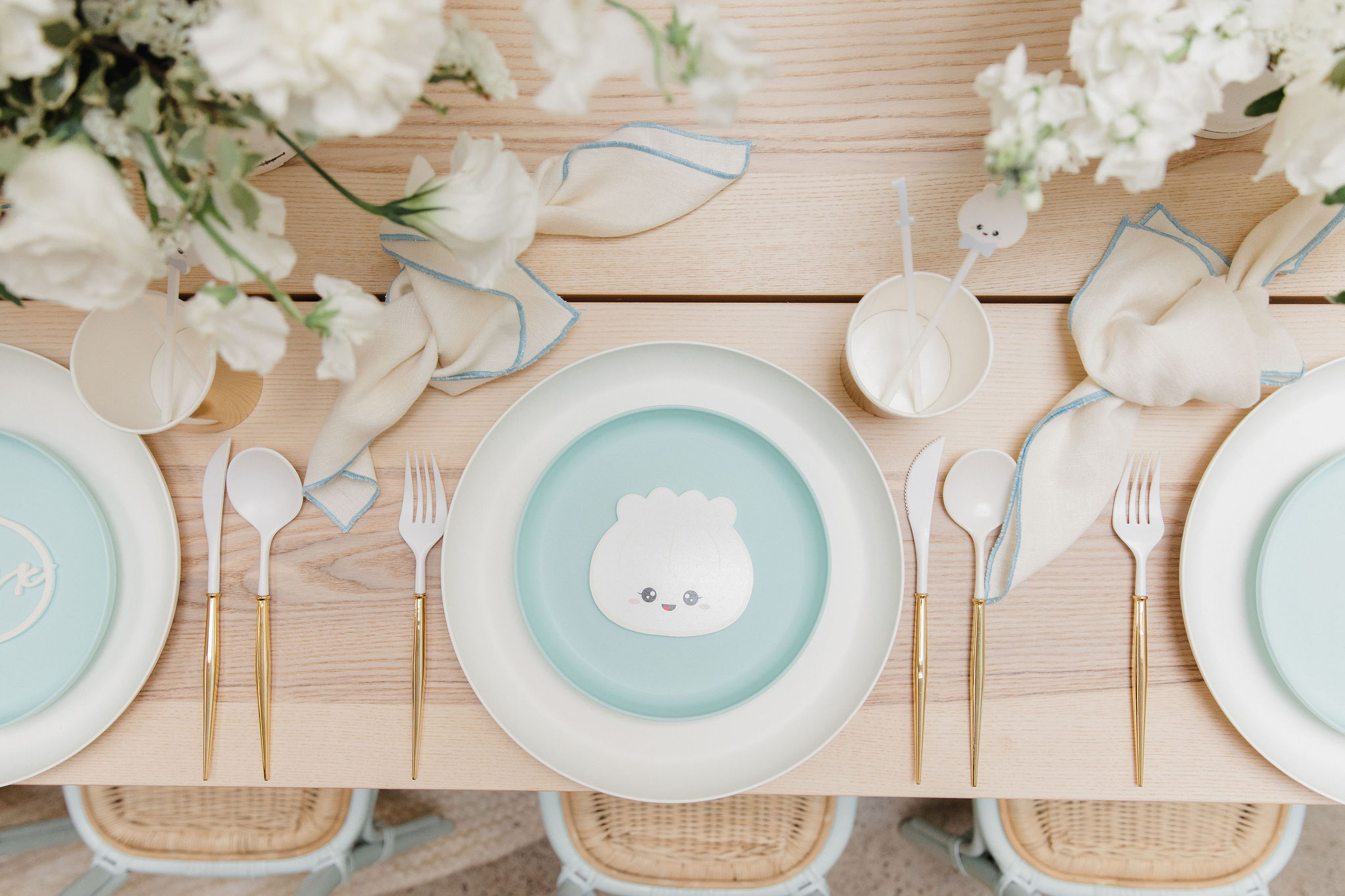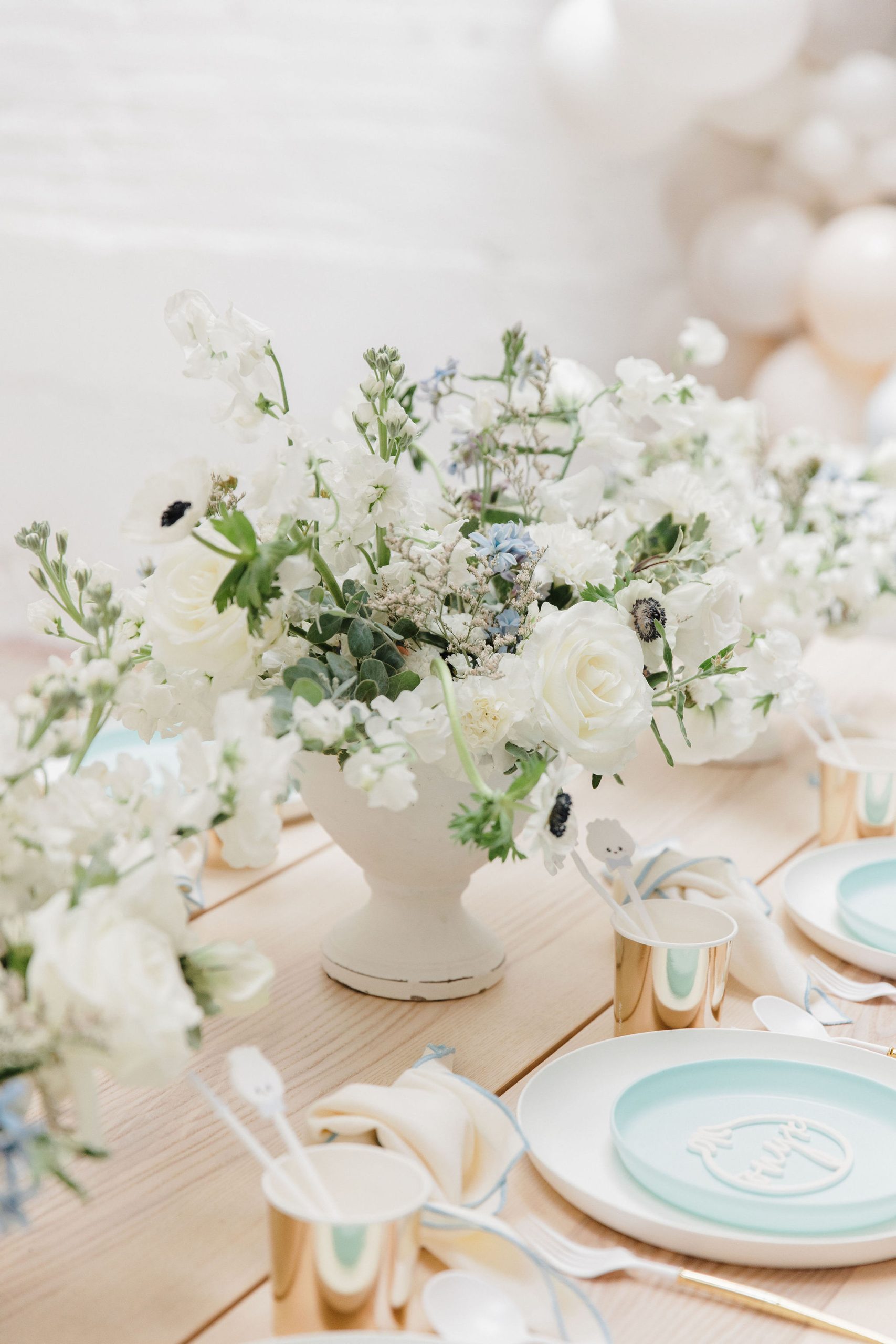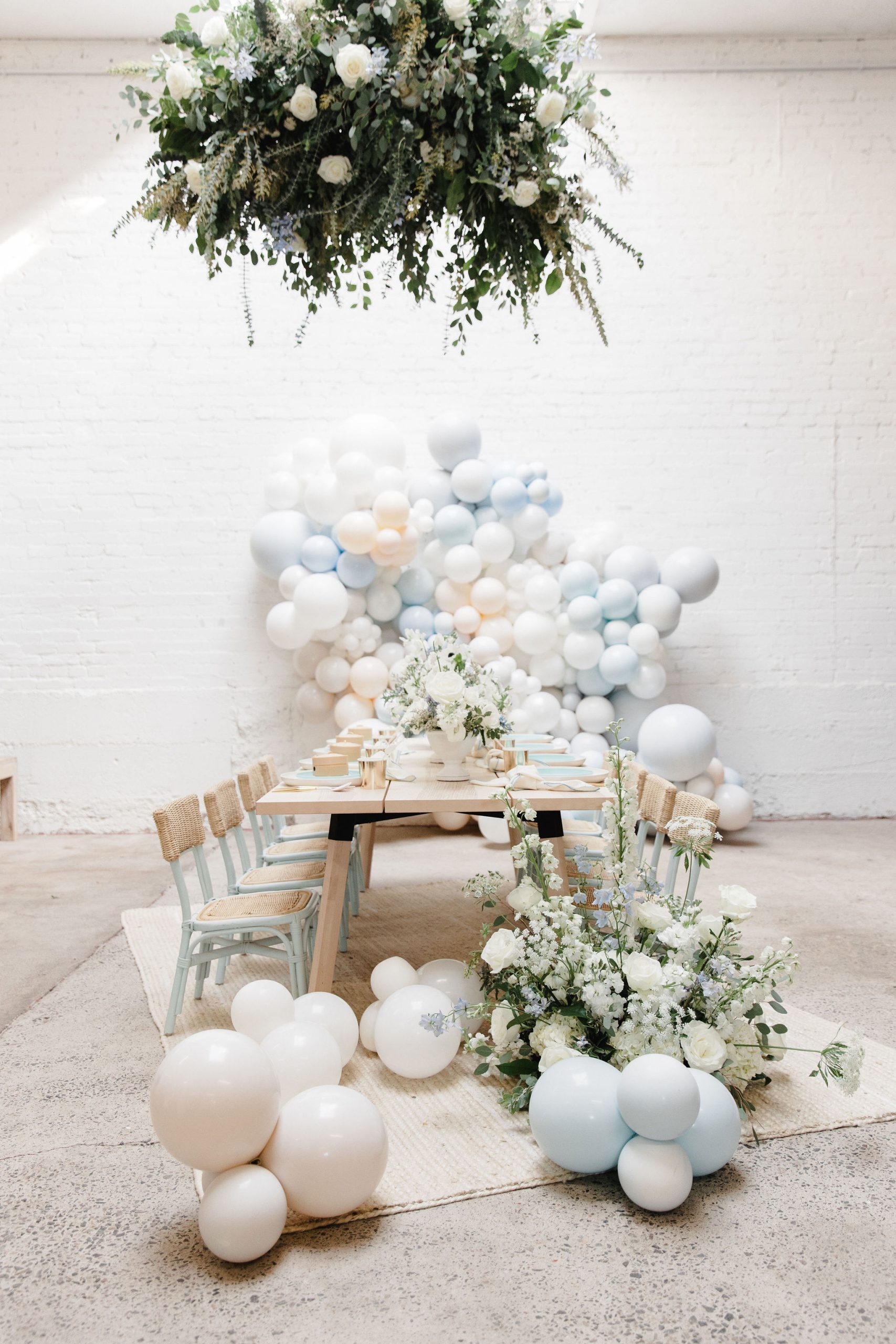 Creative Amme also made these adorable little dim sum steamer baskets. They look so sweet along our table…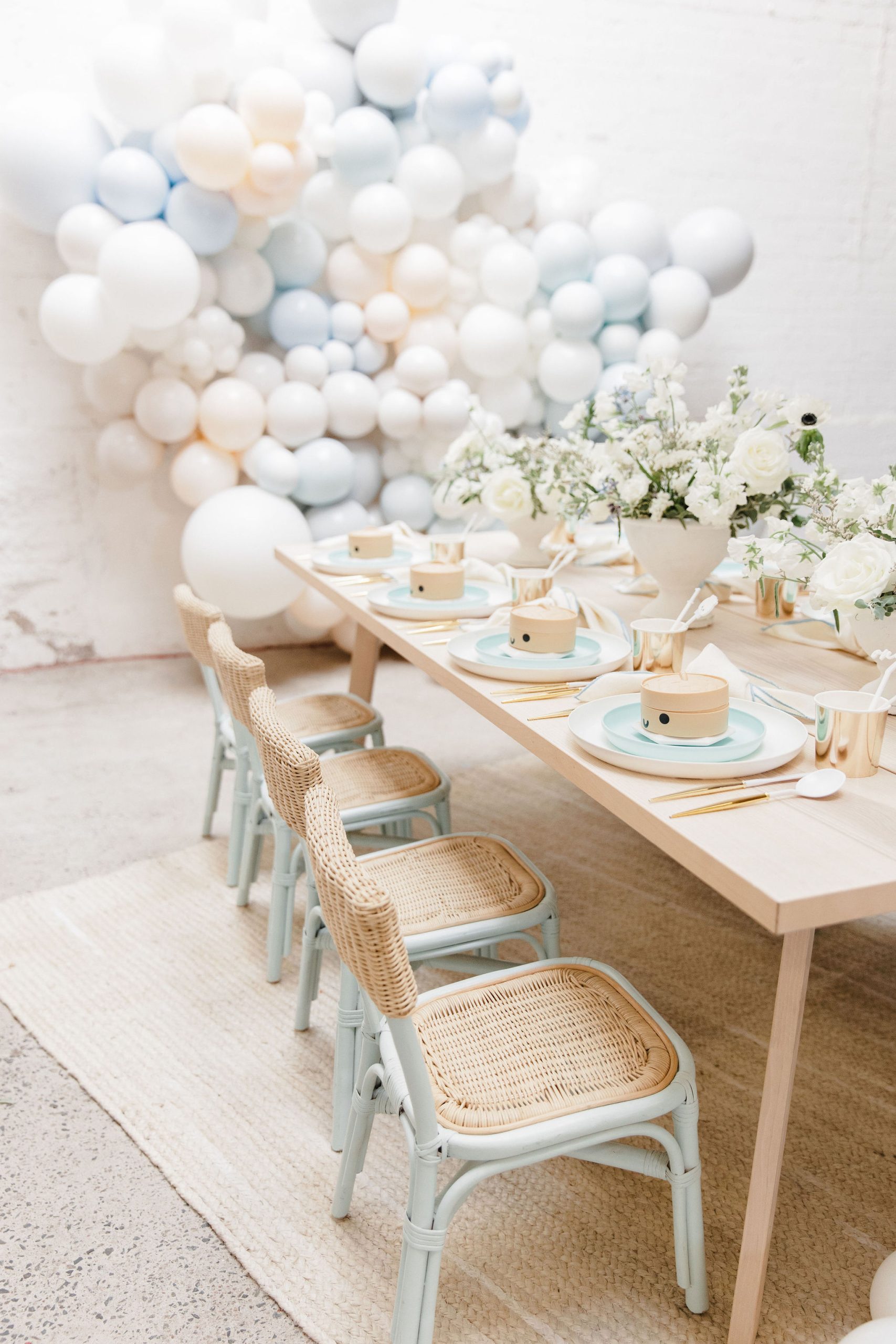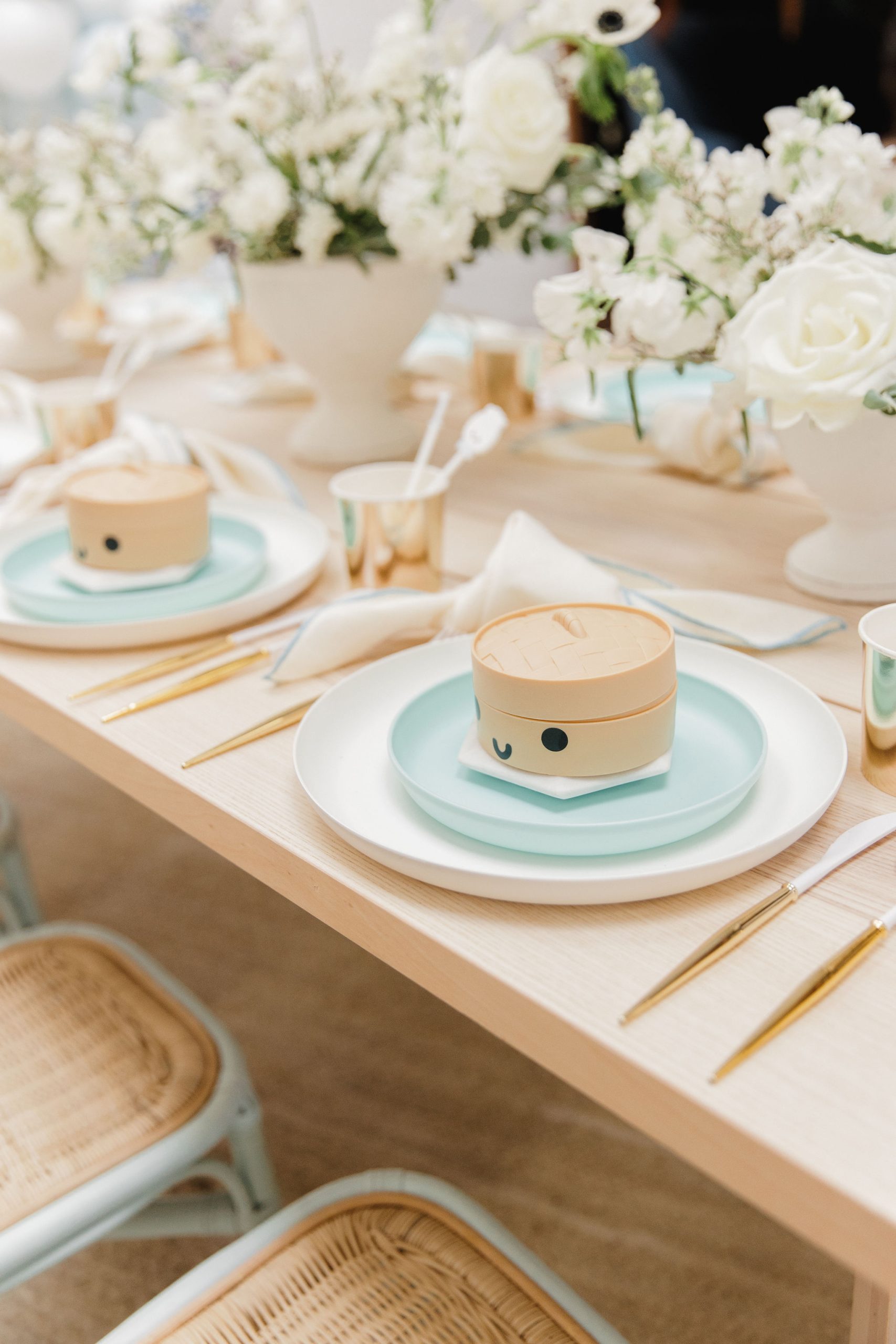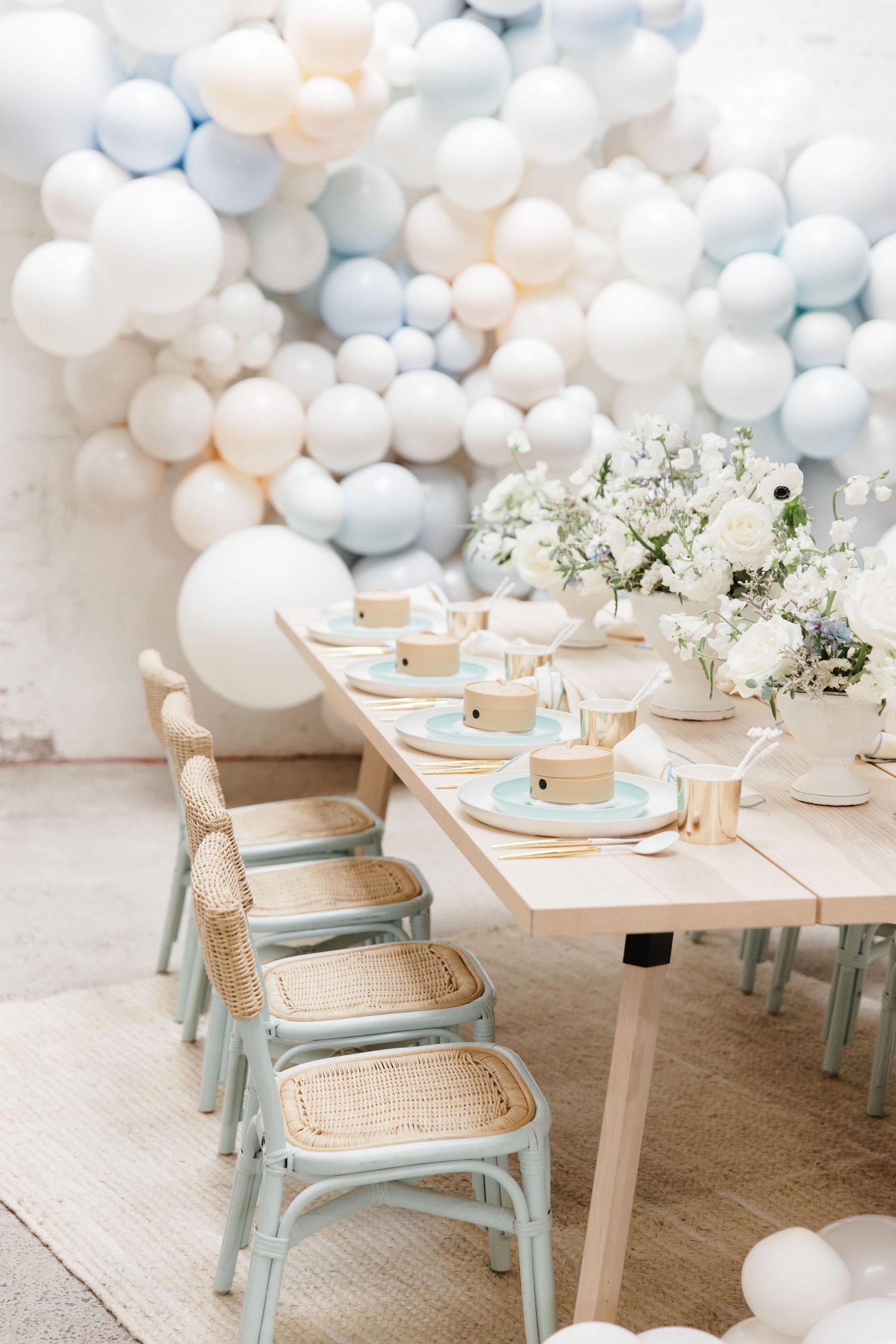 Time to add in this adorable family! They were the kindest and sweetest little fam and baby Onyx was a dream, along with his sister. It was such a fun day!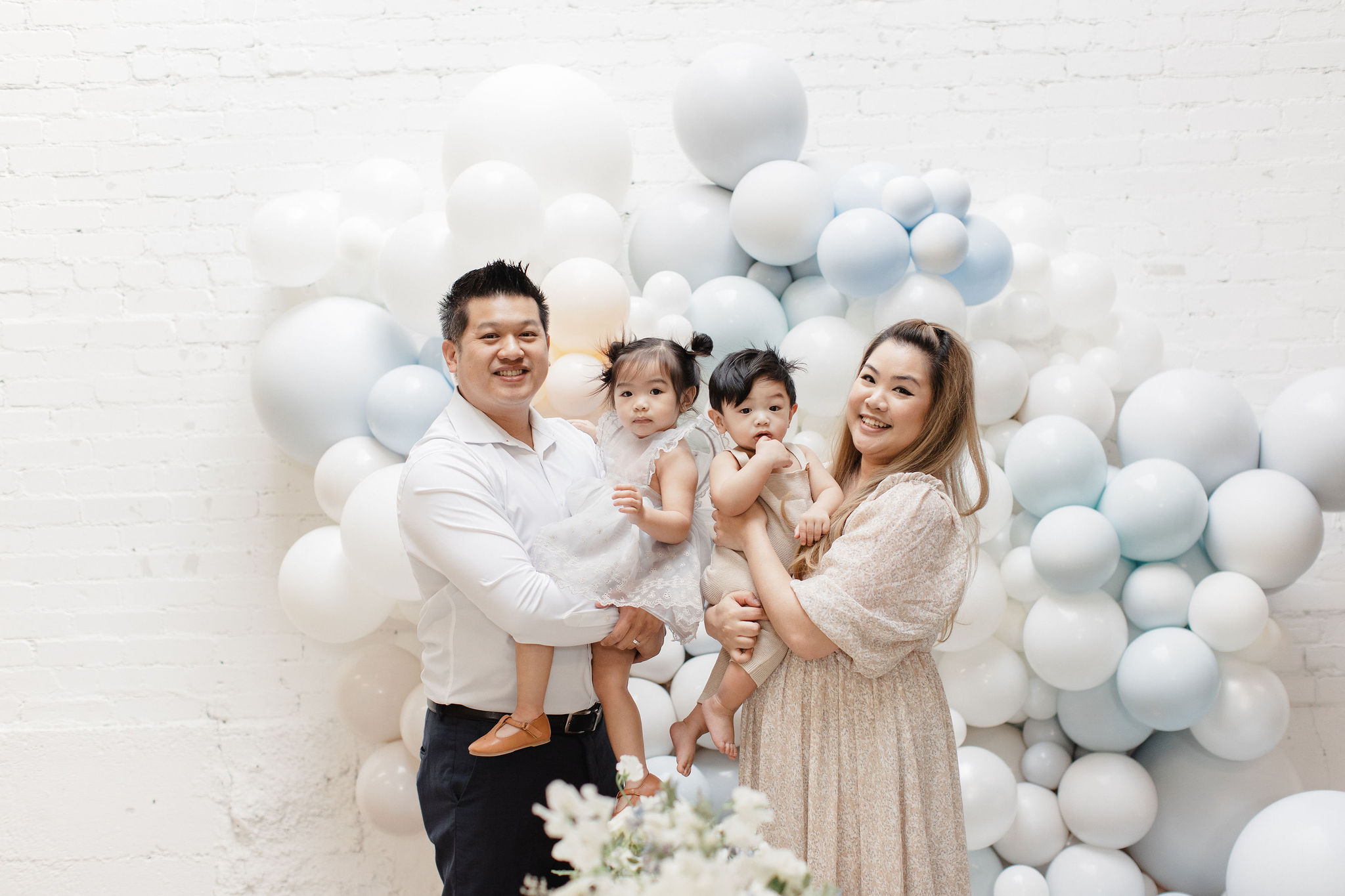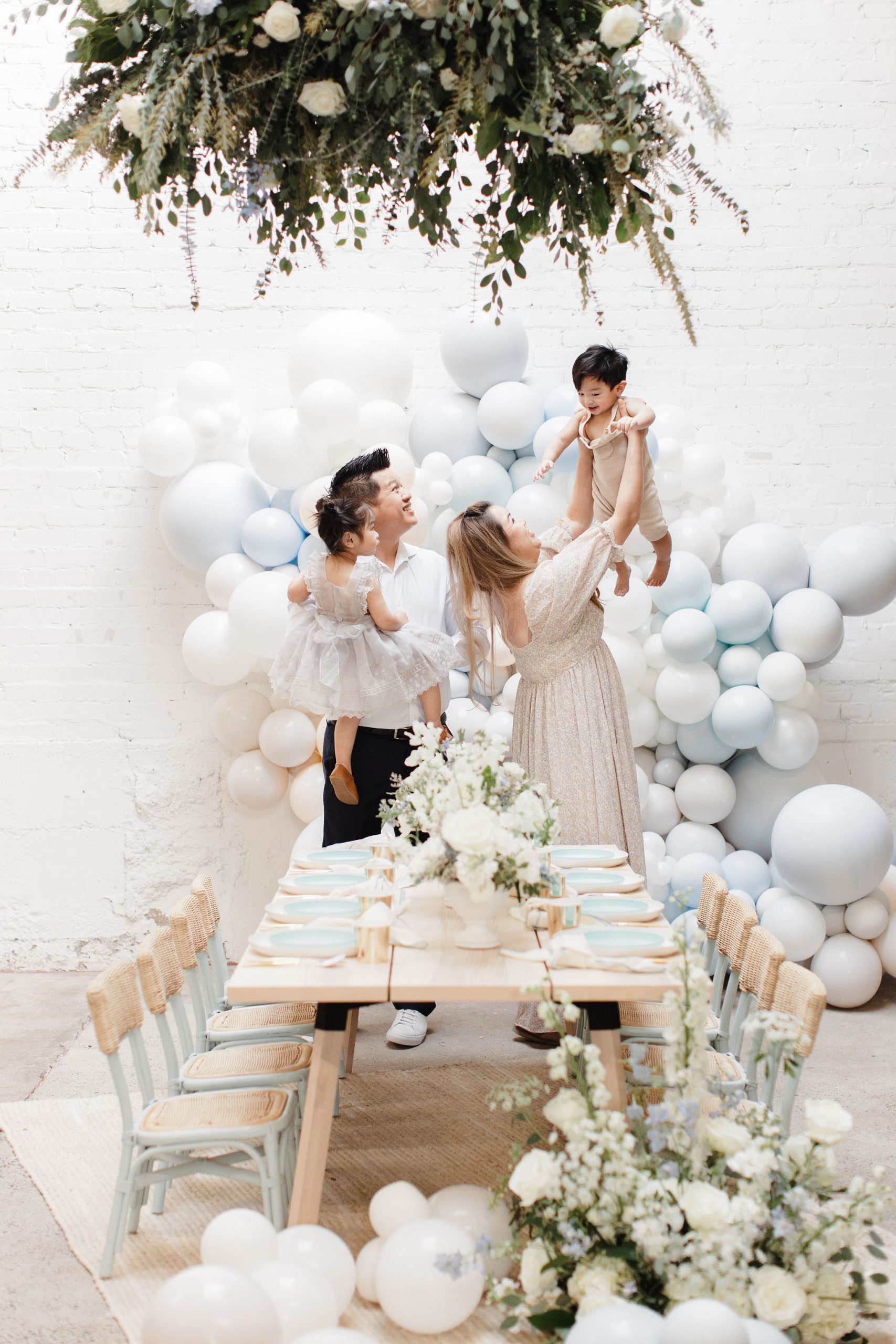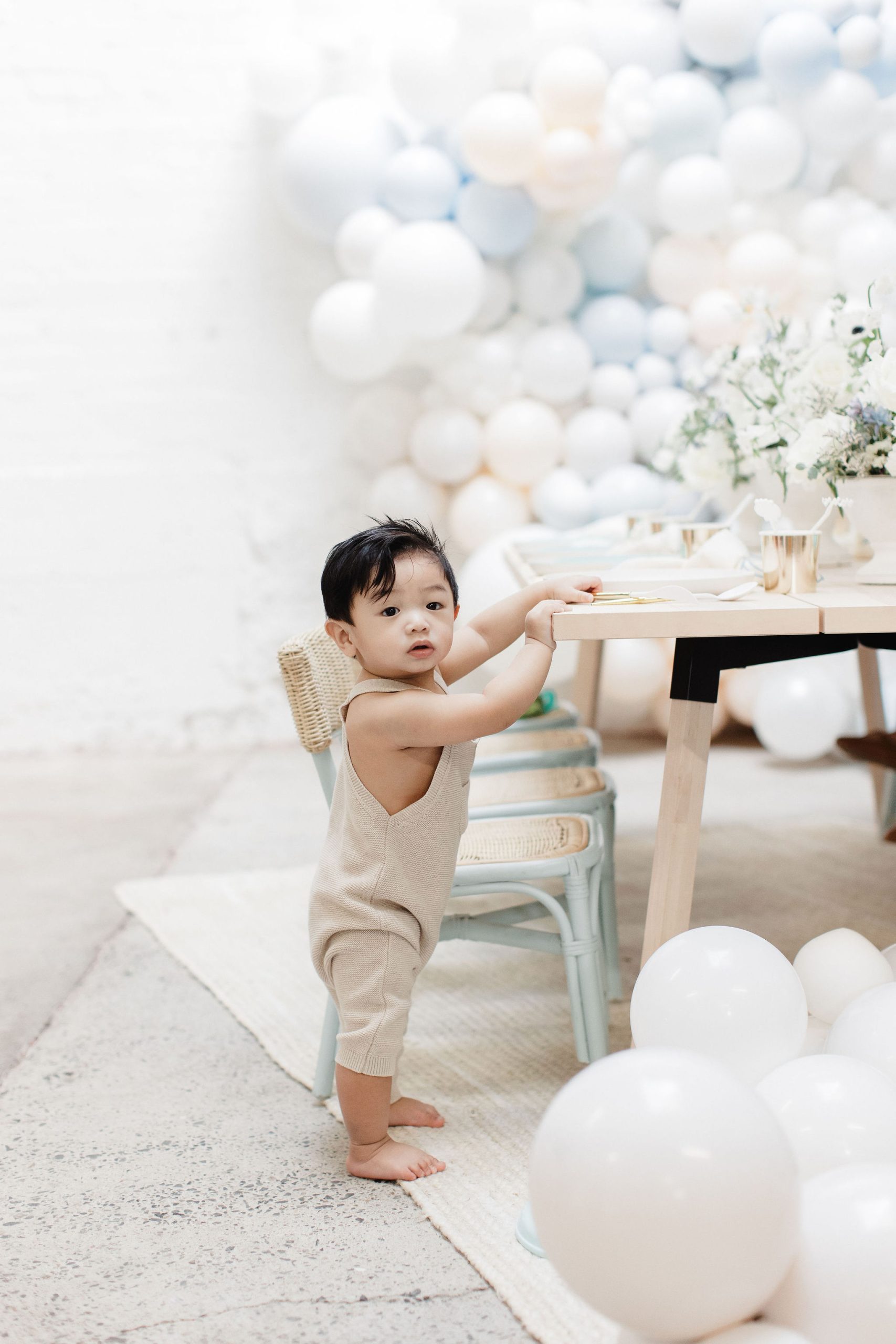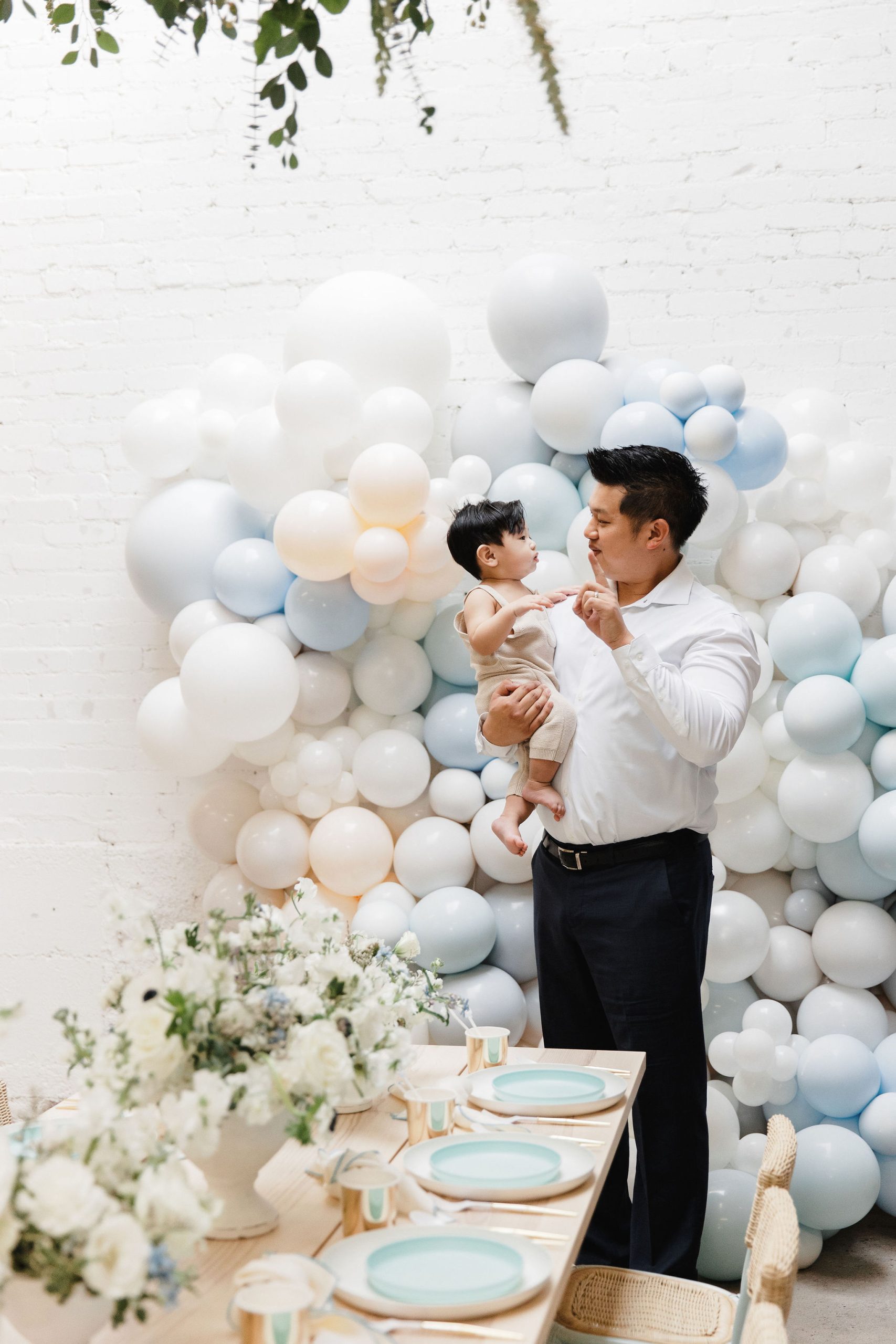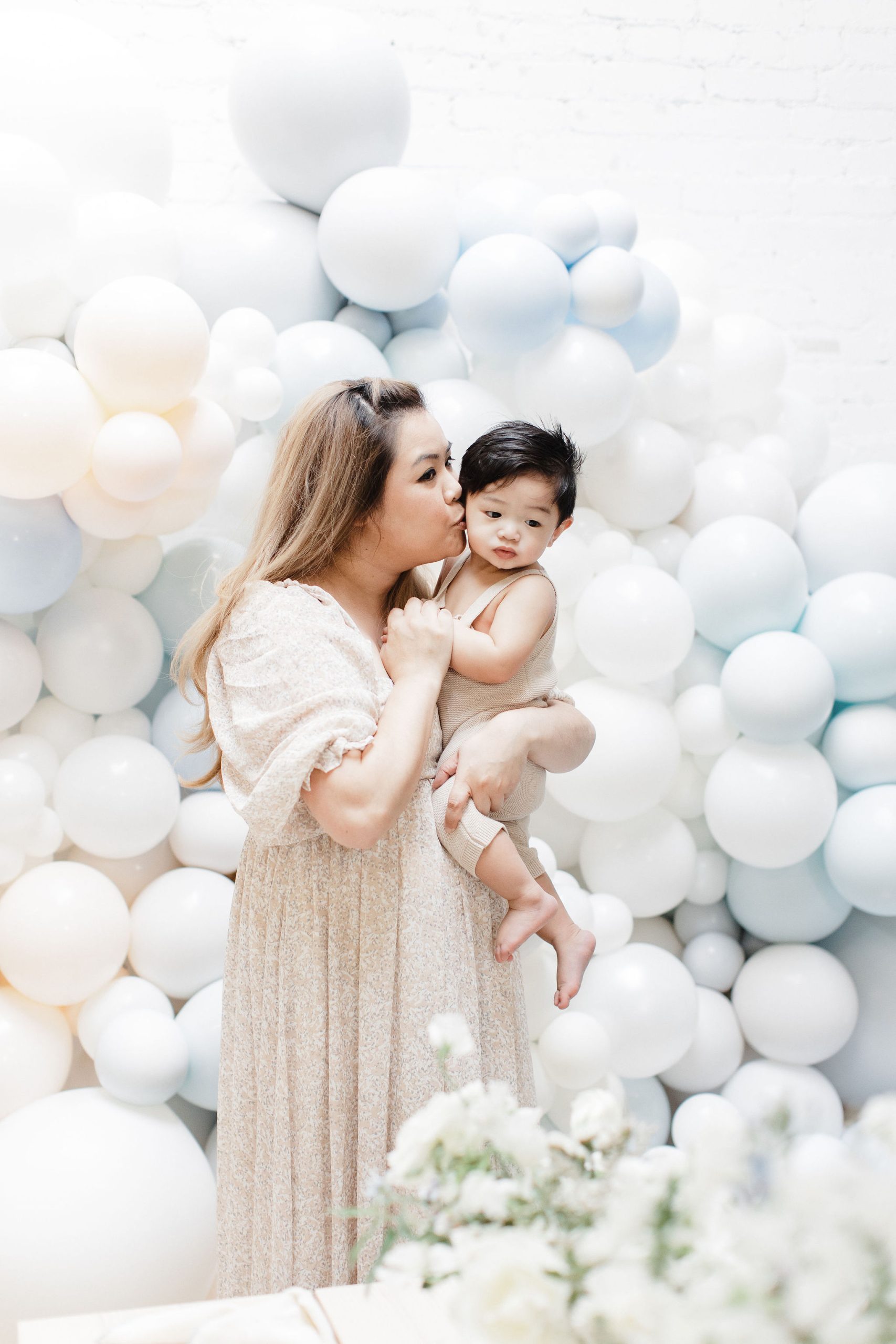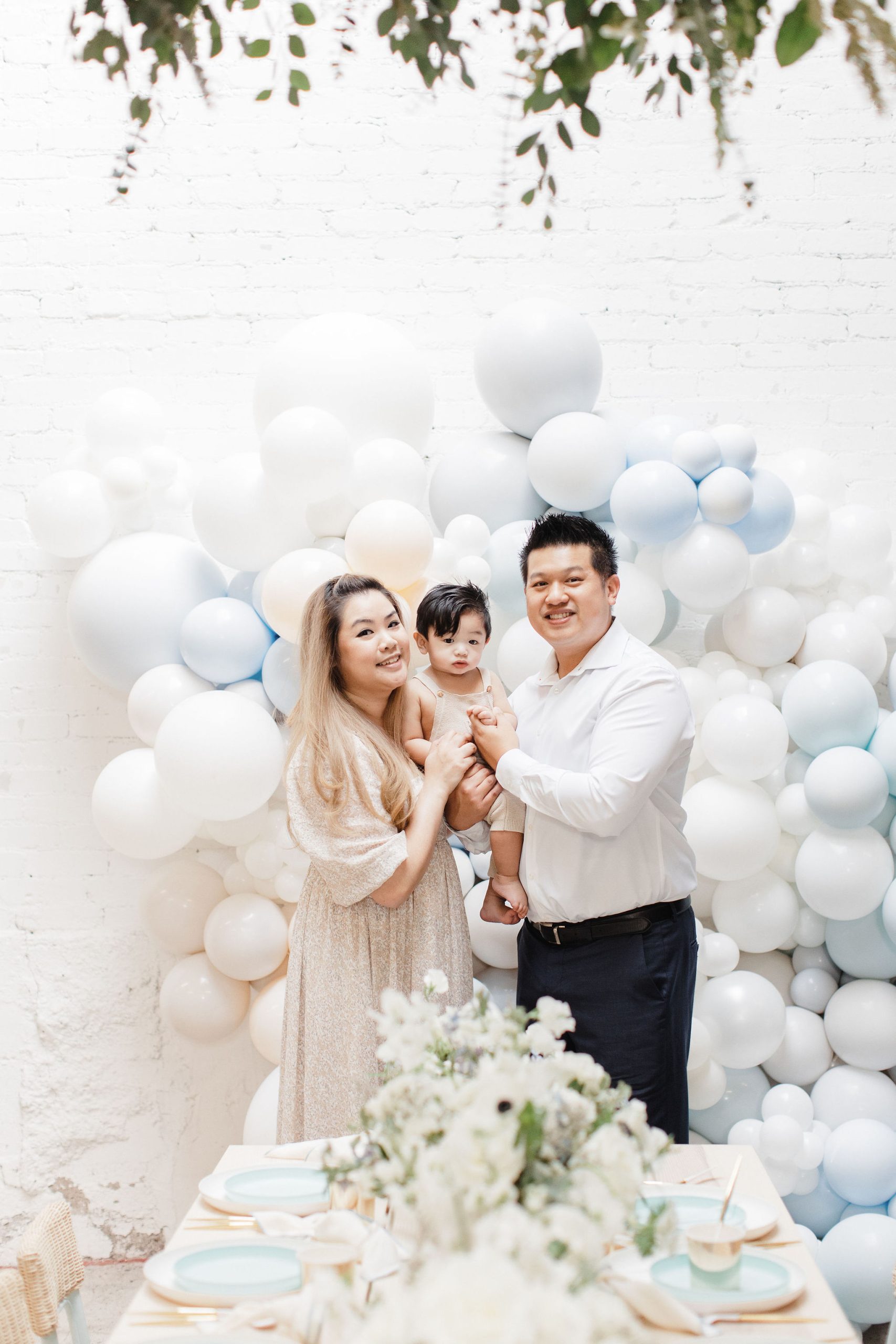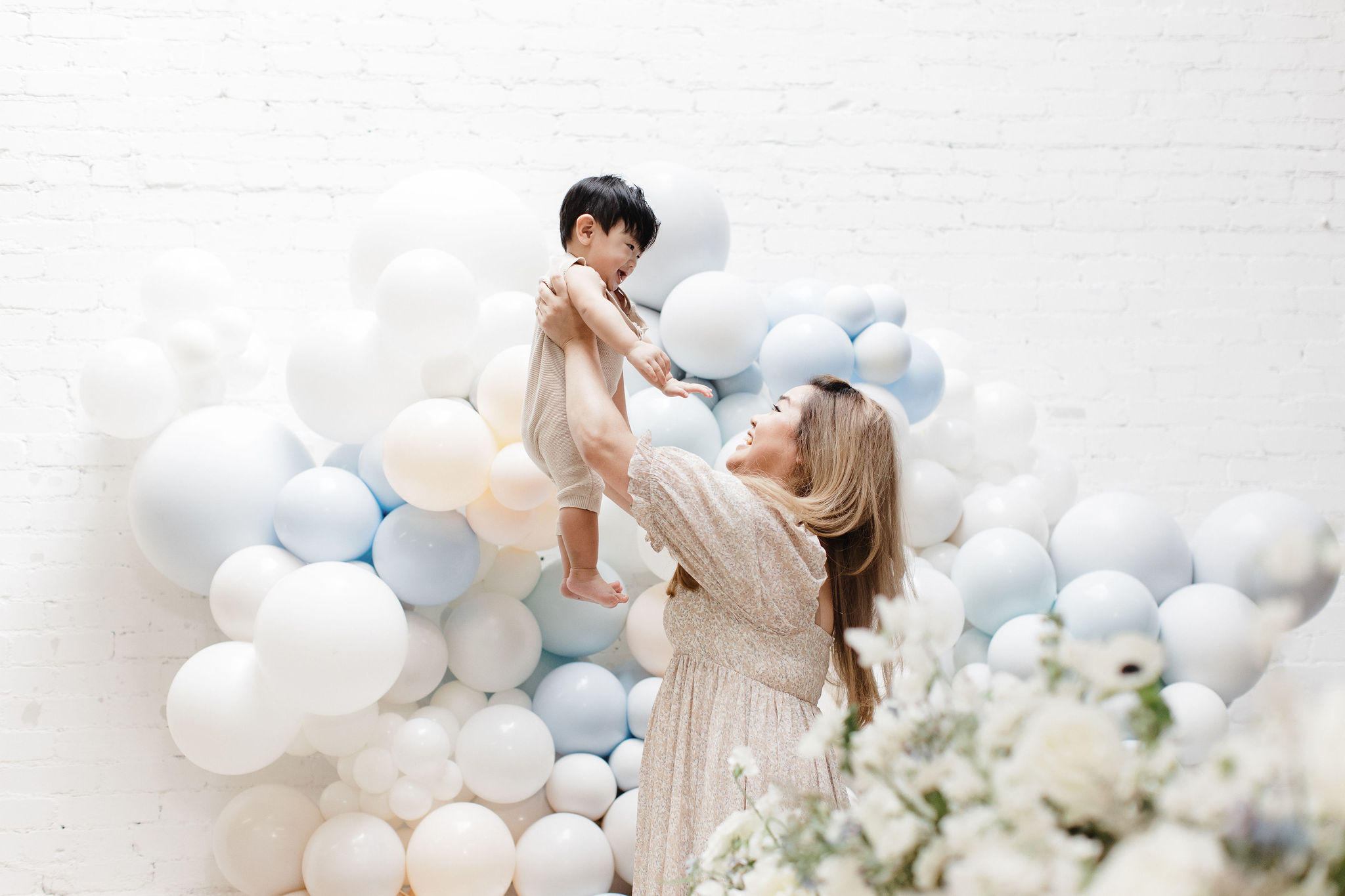 Susan also brought the CUTEST little dumpling costume for Onyx. Can you even?!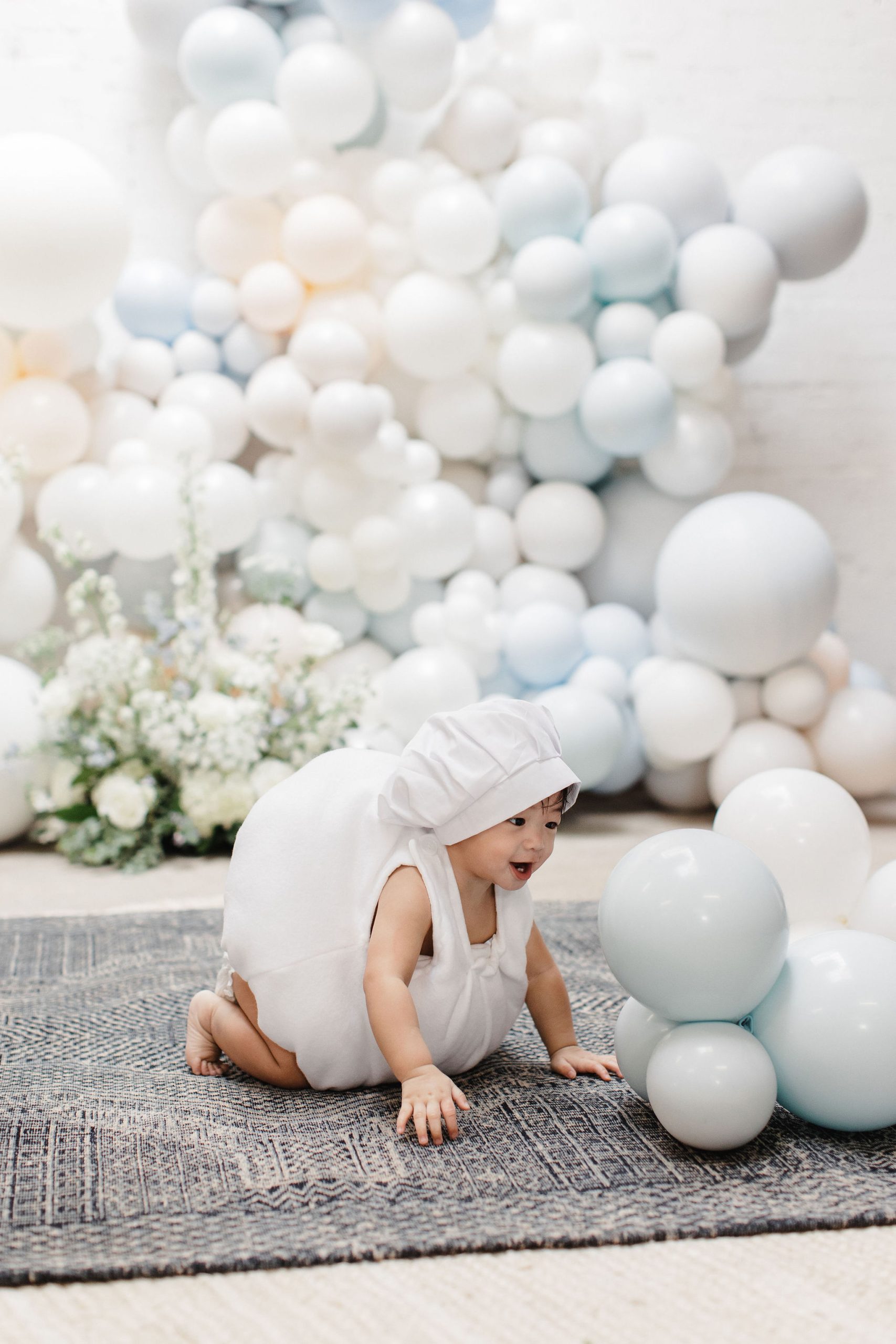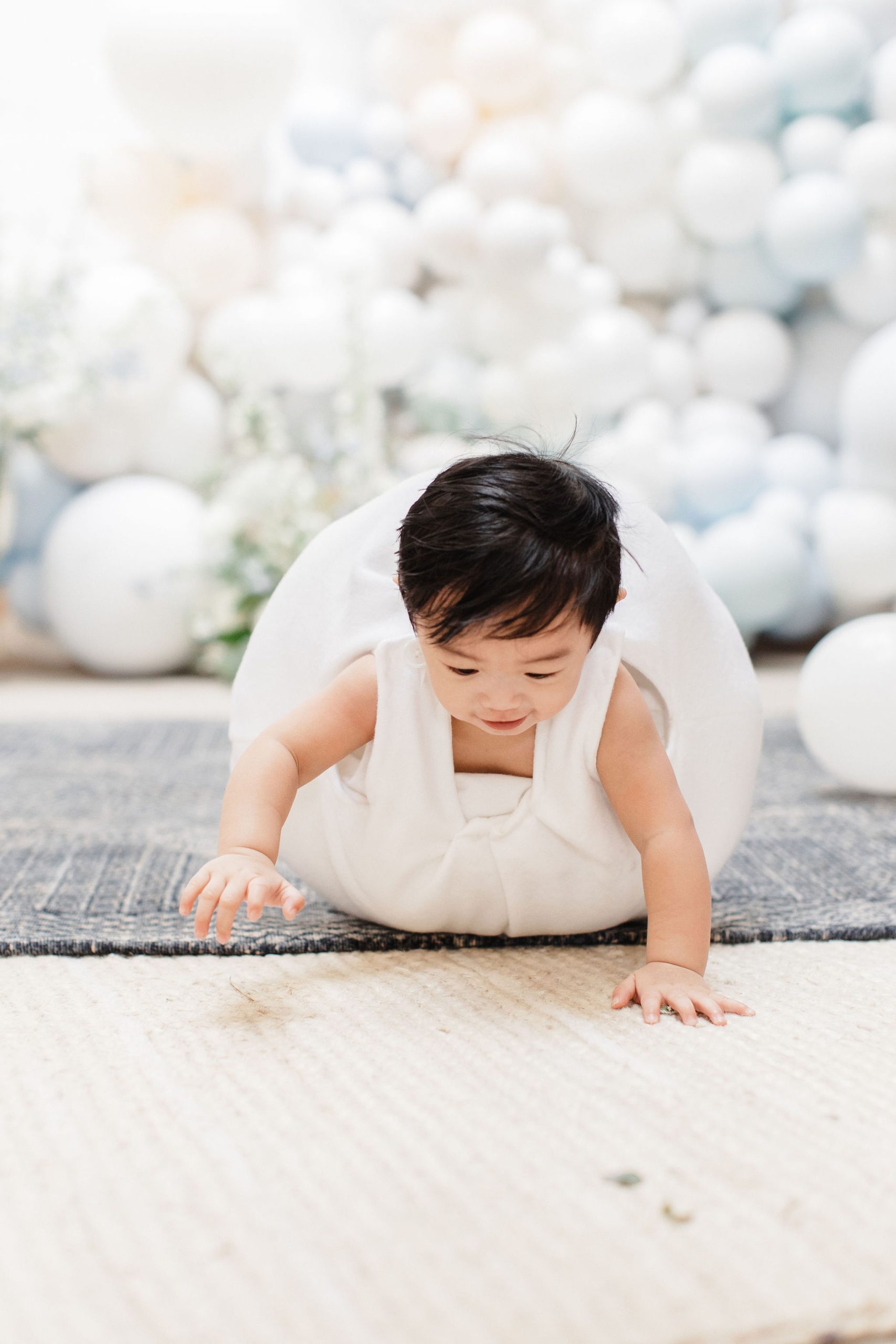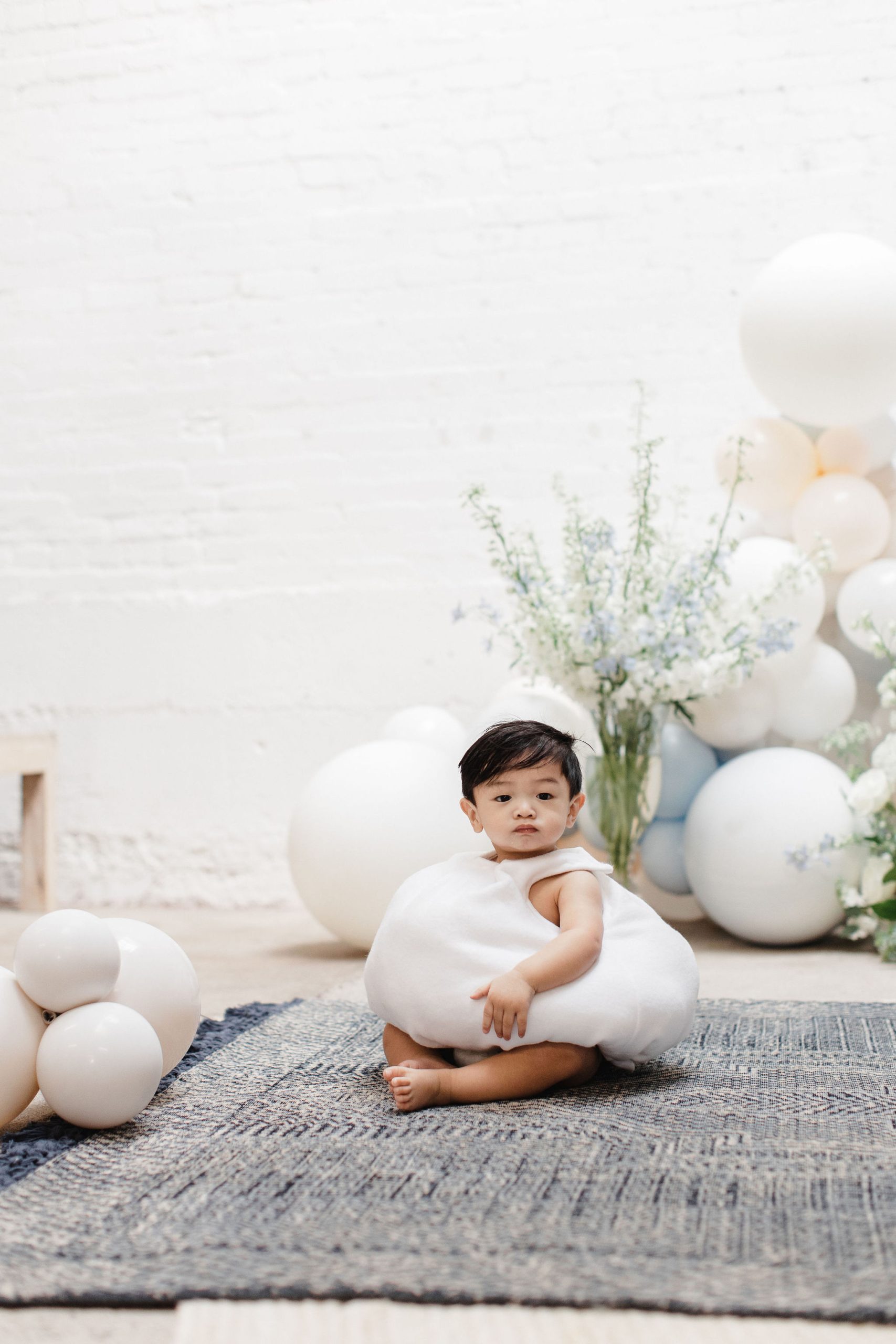 Onyx then did his Dol and mommy and daddy were very happy with the outcome!! A future doctor and athlete?! Not too shabby!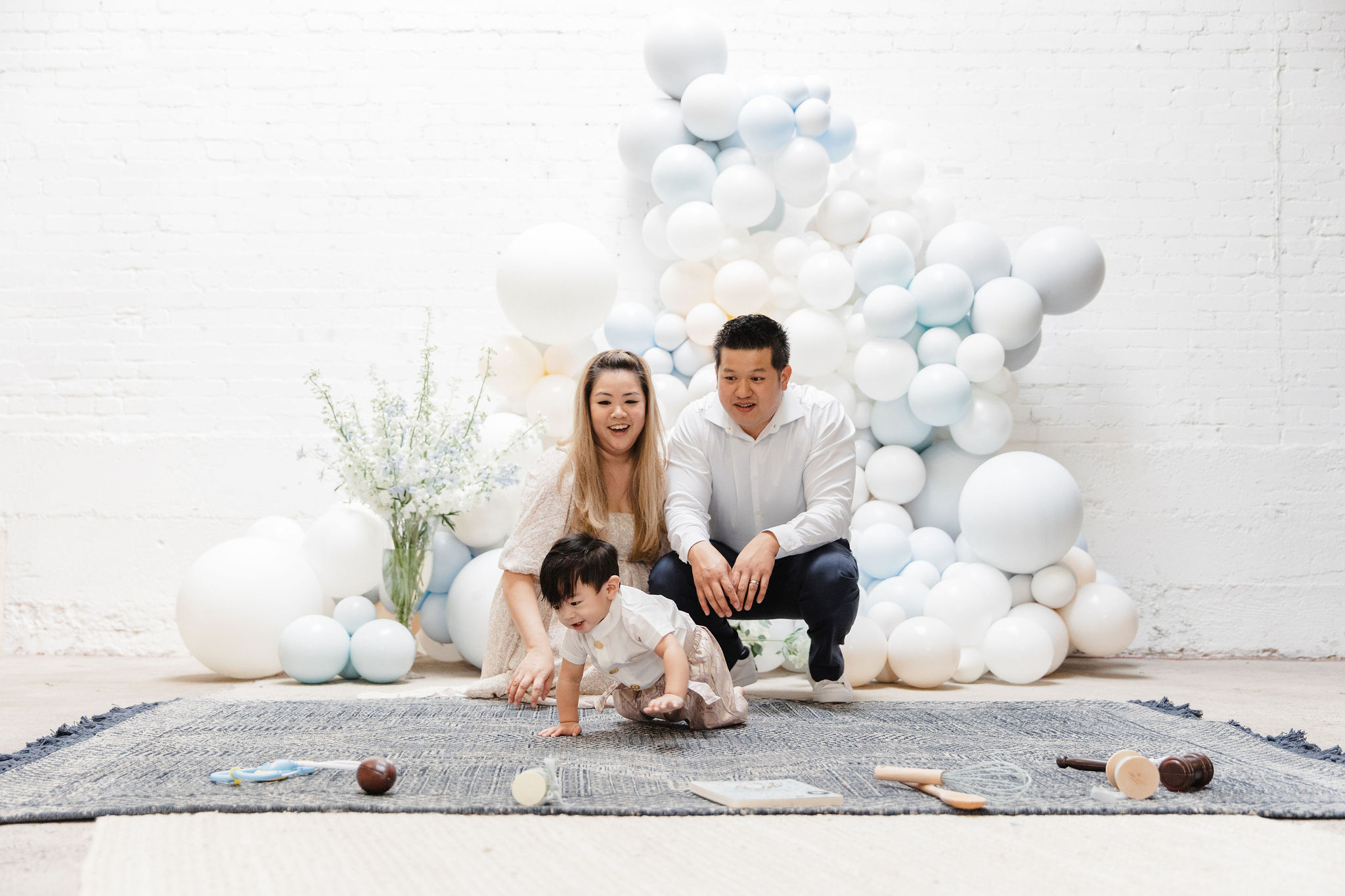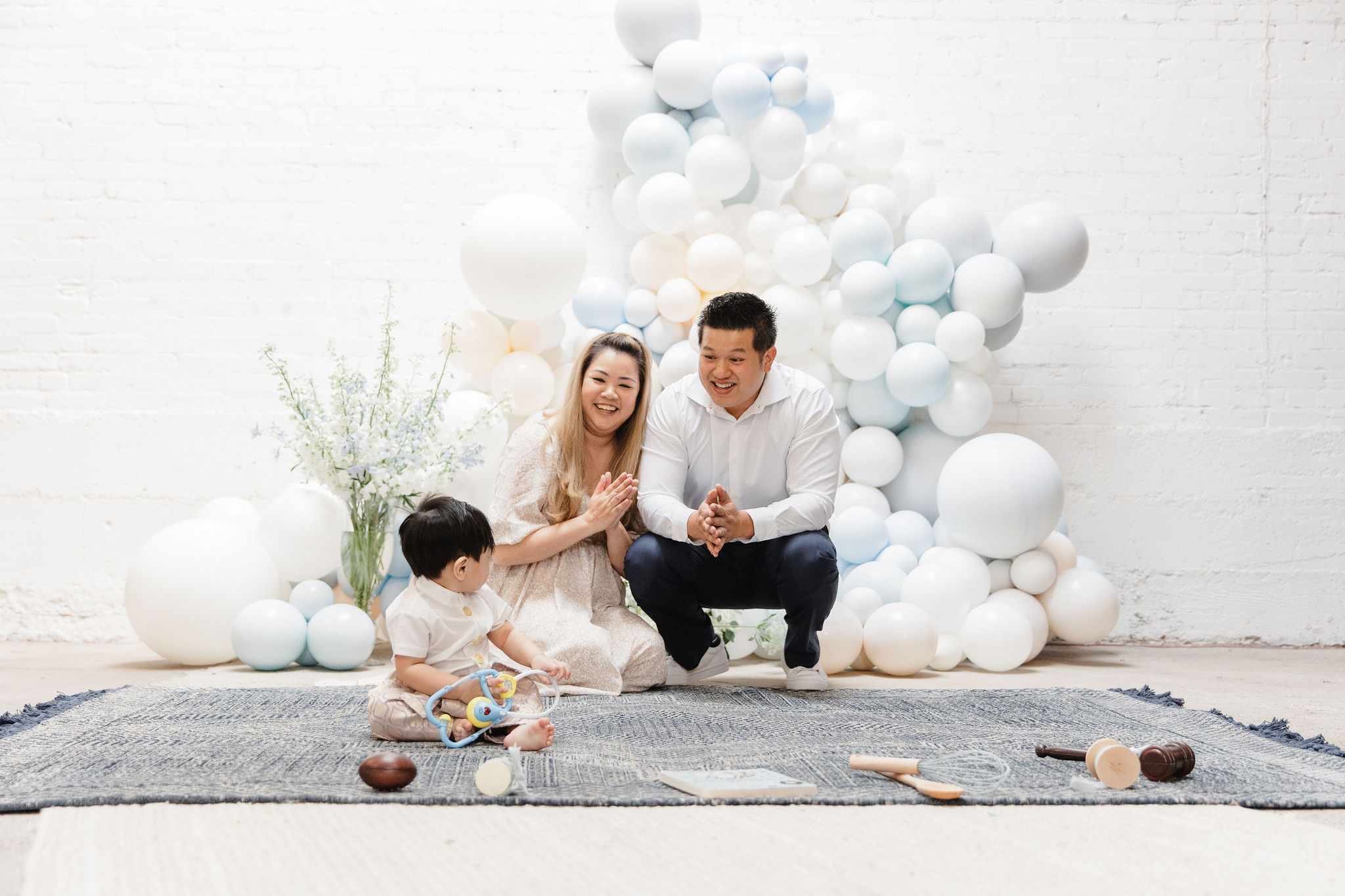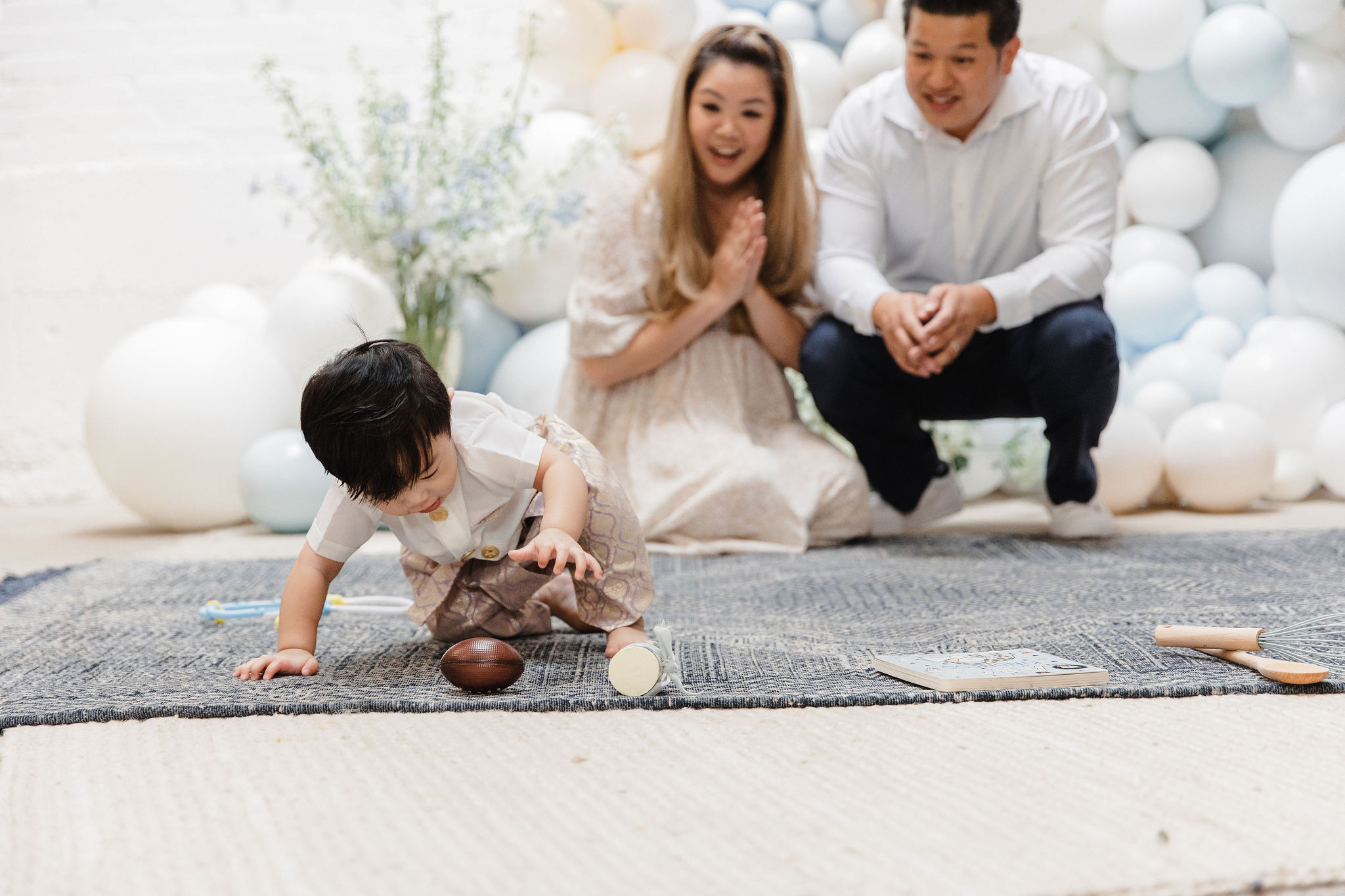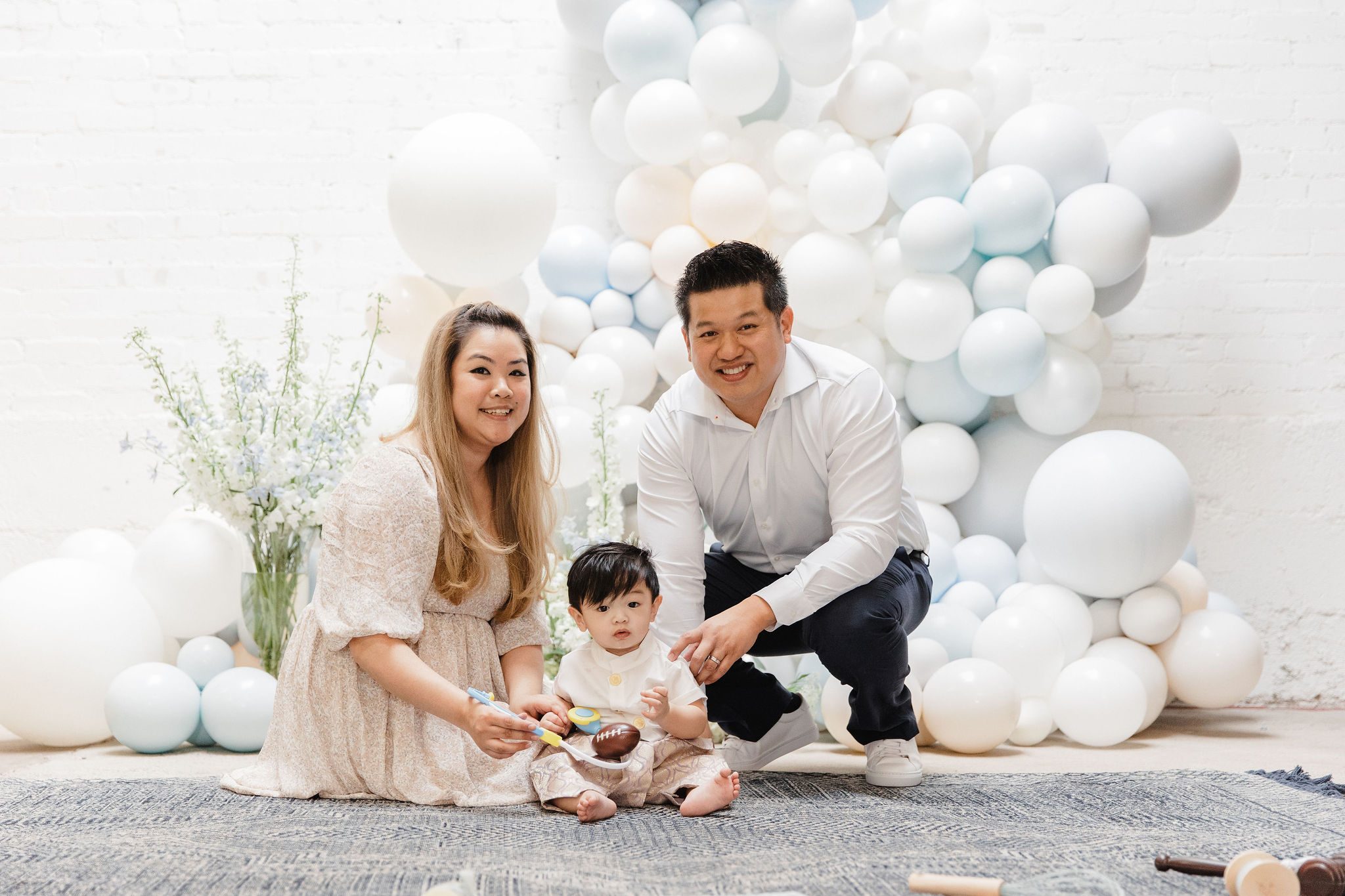 Such a handsome little guy!!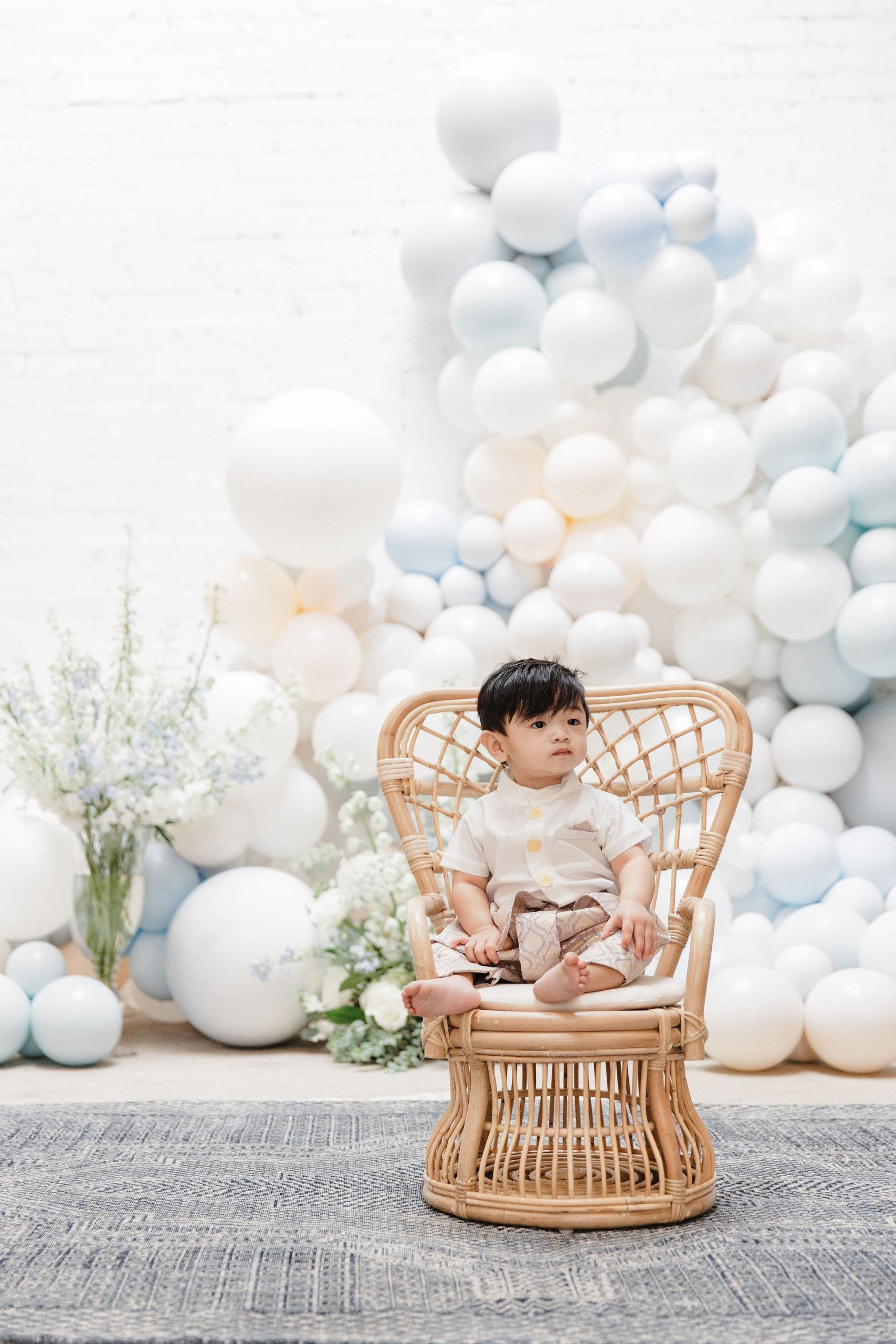 A little break with Joy Theory Co for a few family photos while we switched up our little set up…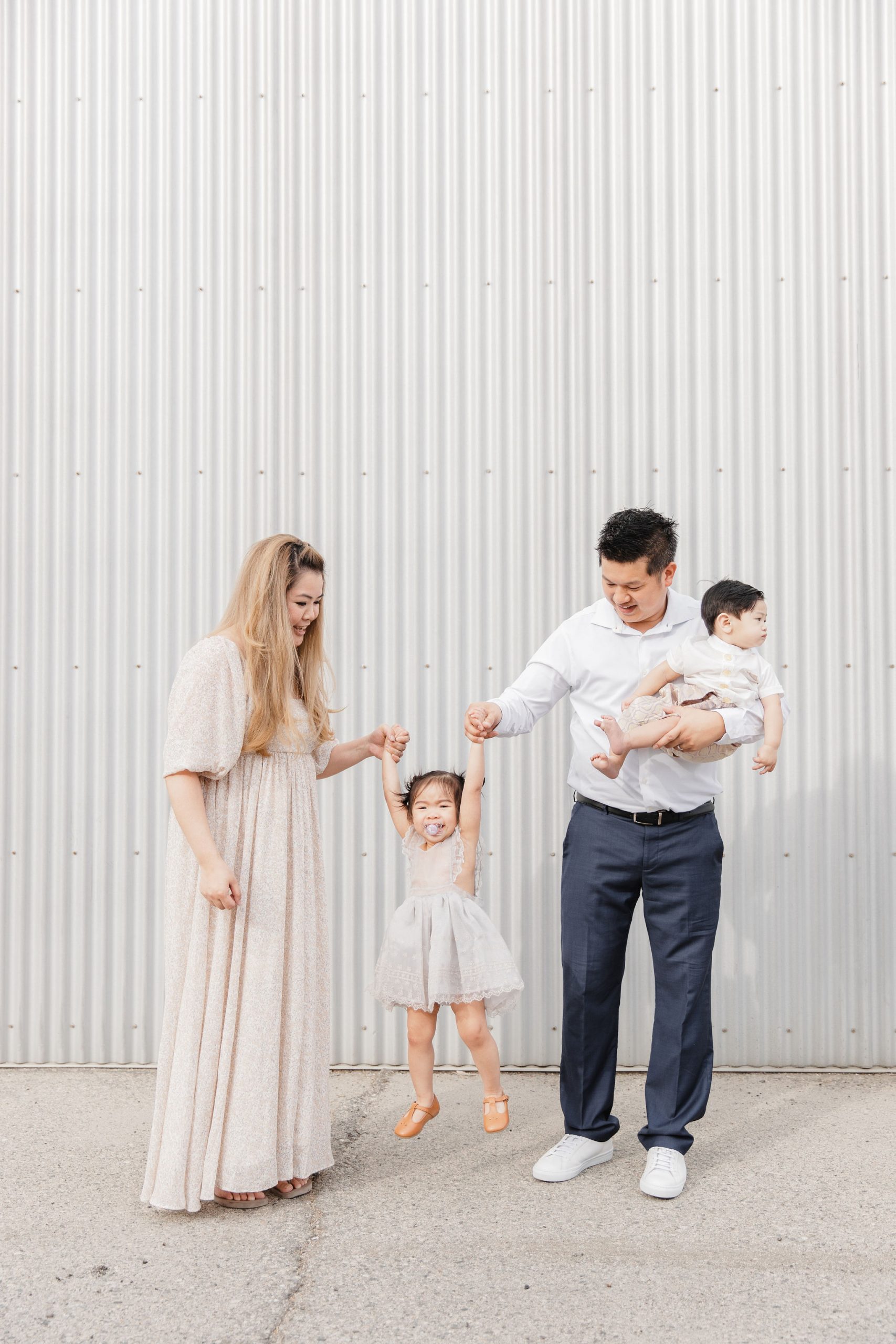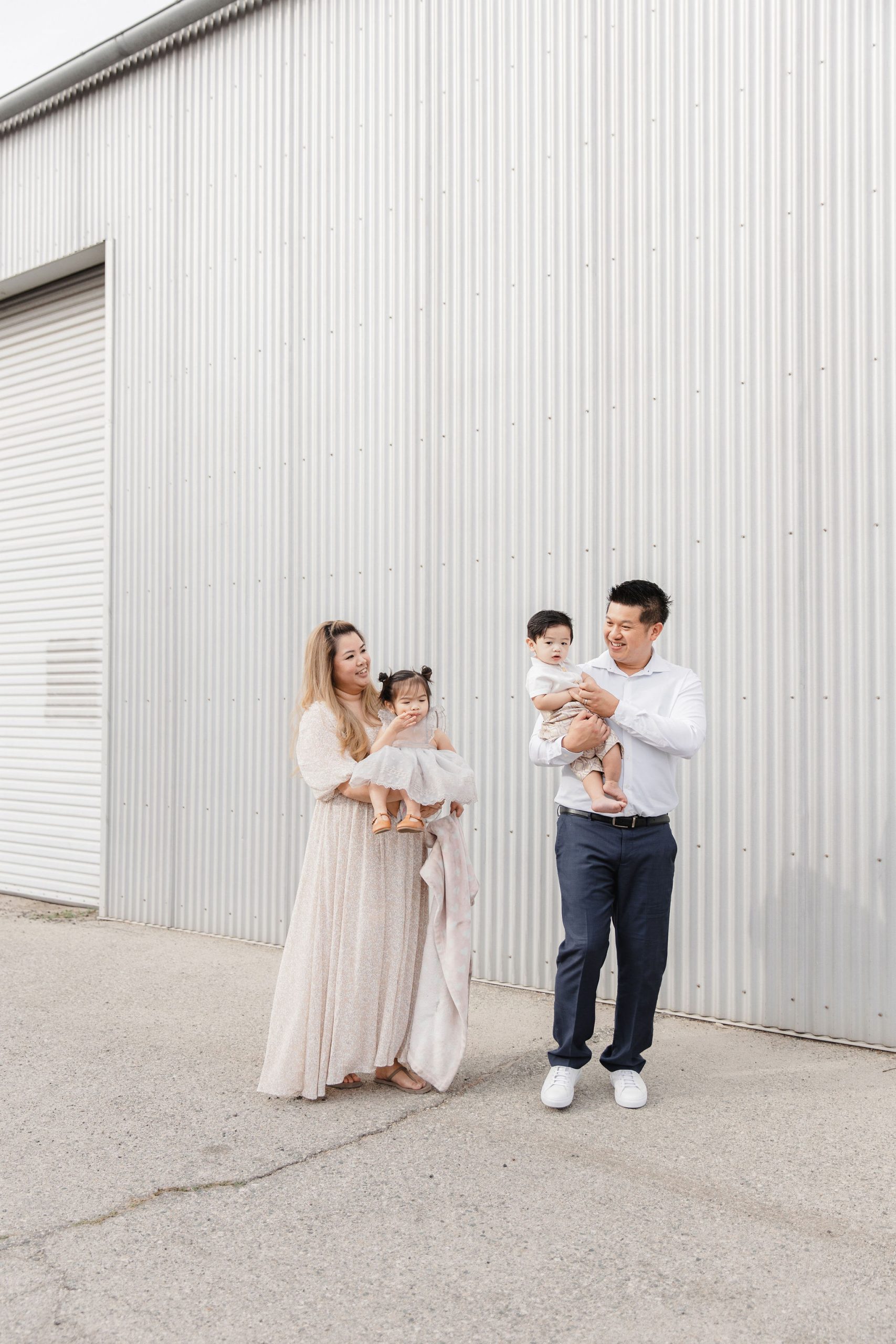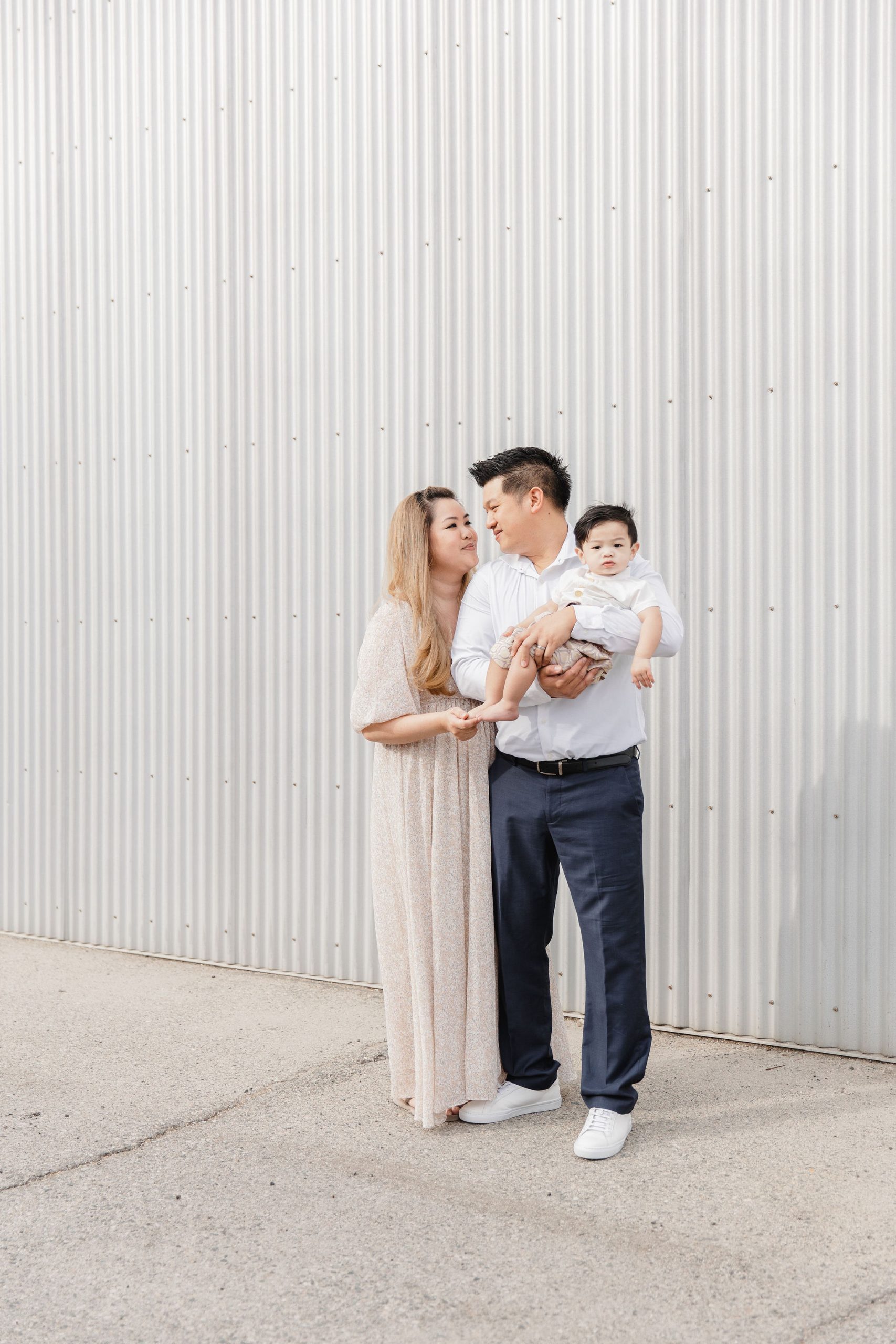 Onto the desserts… And they are SO freaking cute!!! Stevi at Hey There Cupcake really outdid herself with these incredible treats. They were equally adorable and delicious! And they really shined in front of The Pop Shop's amazing backdrop. I truly can't get enough of this set up! Way too cute…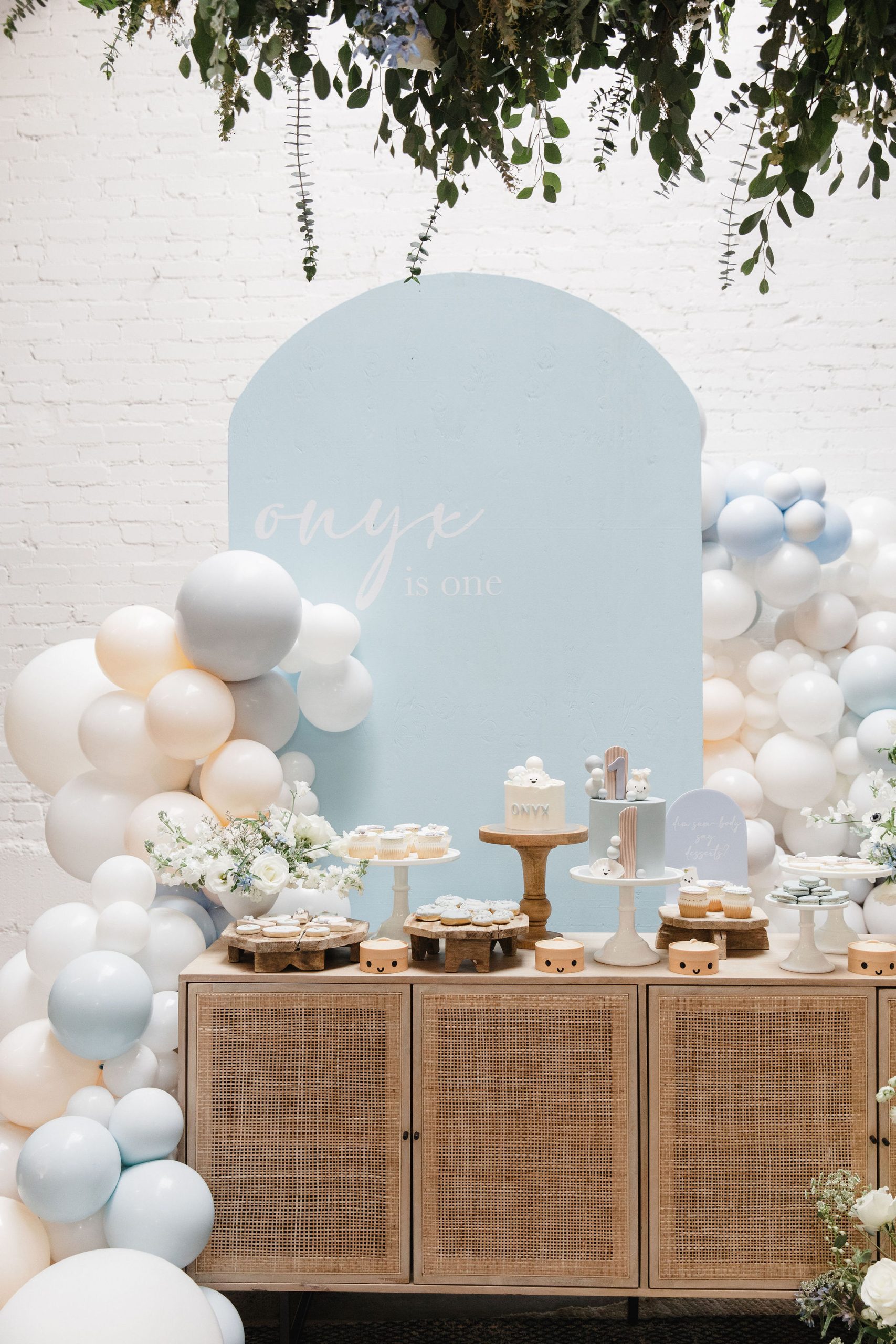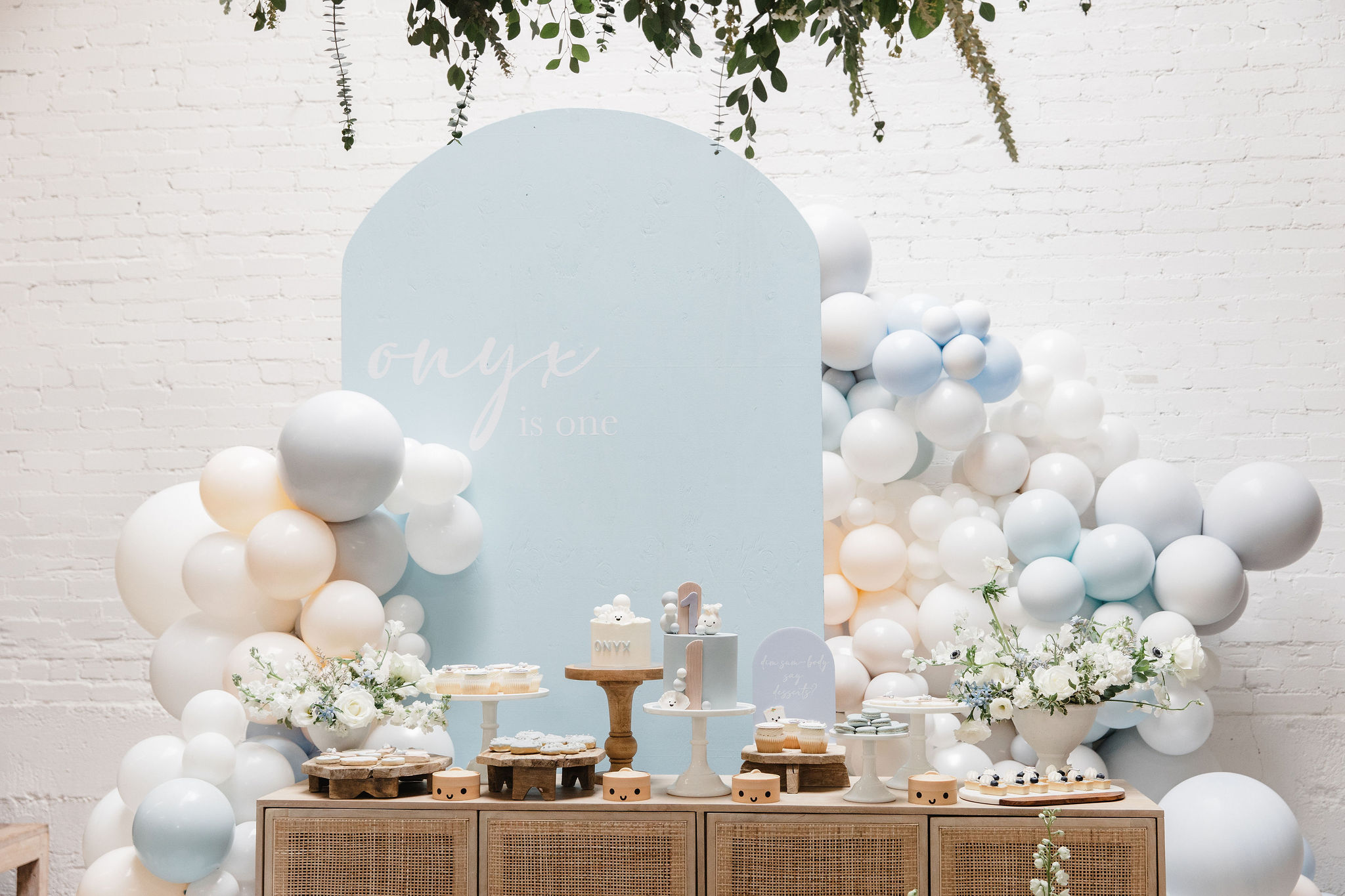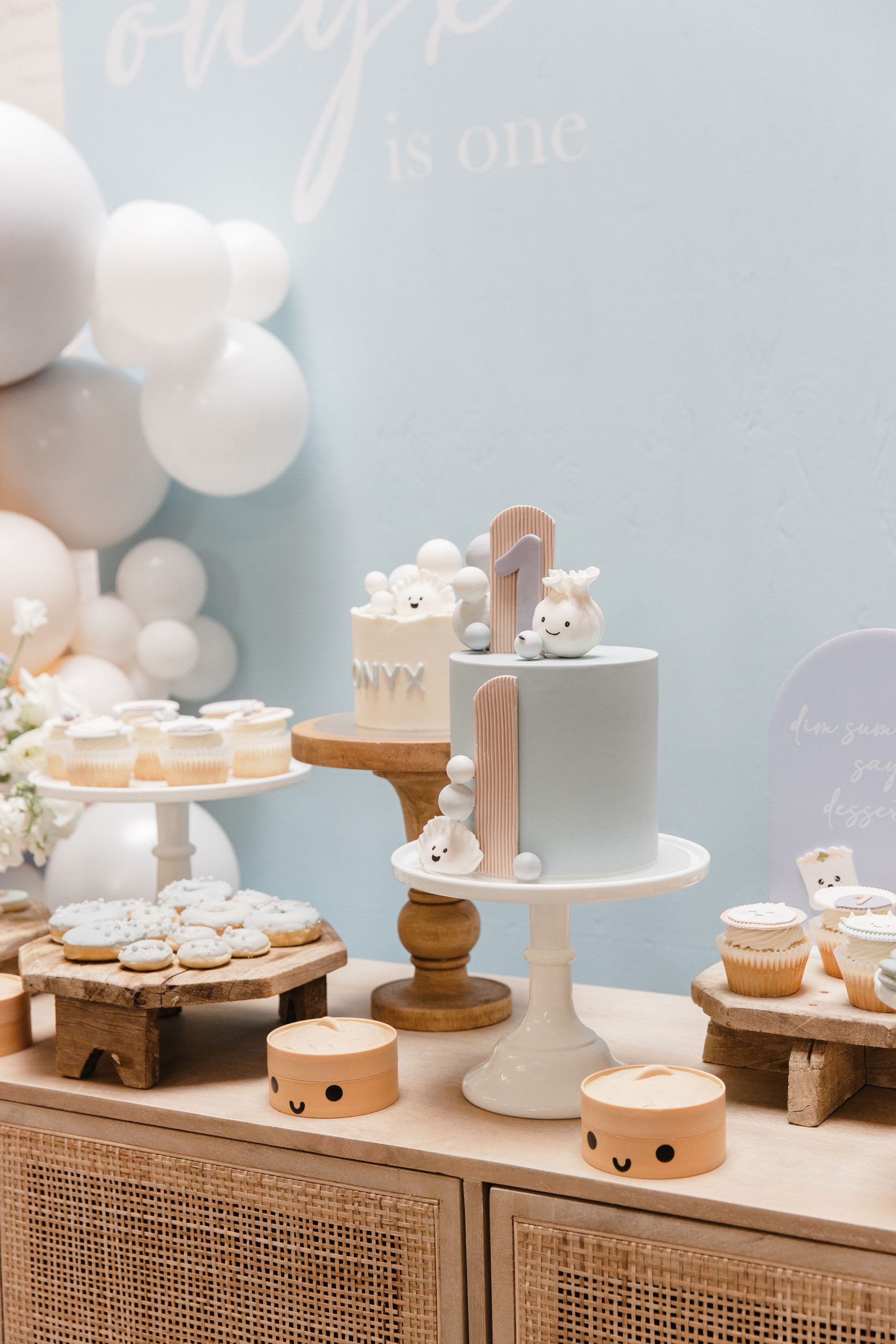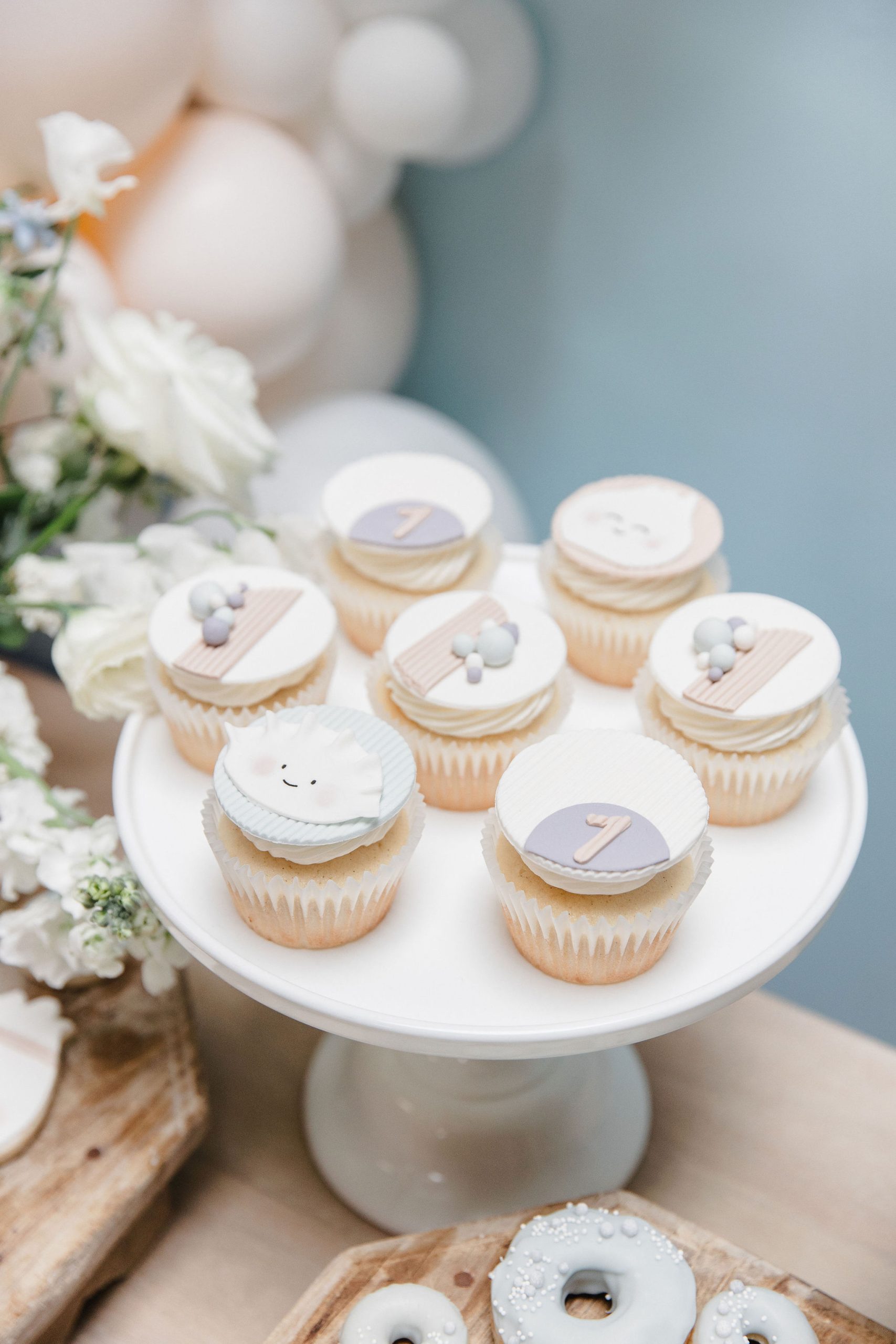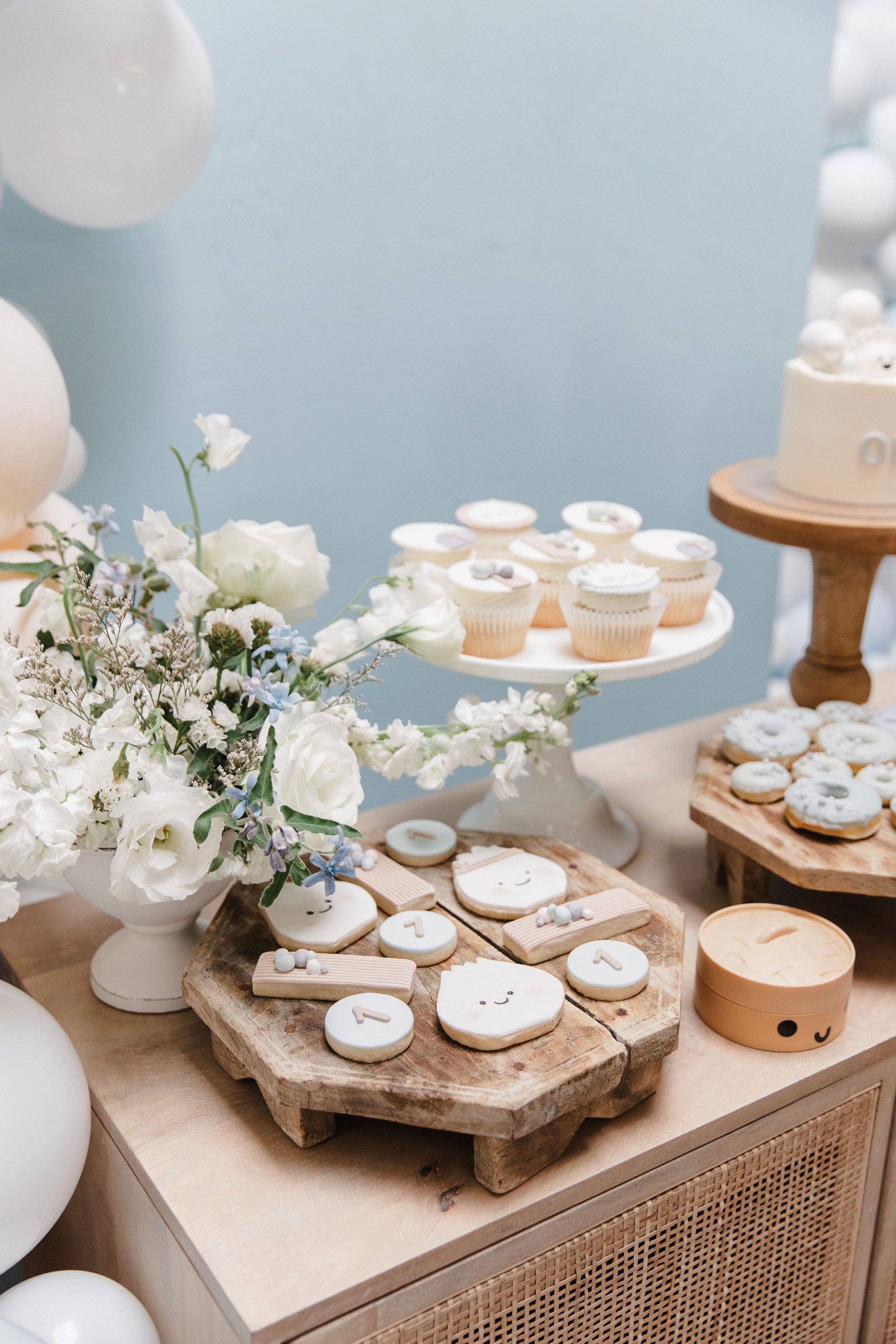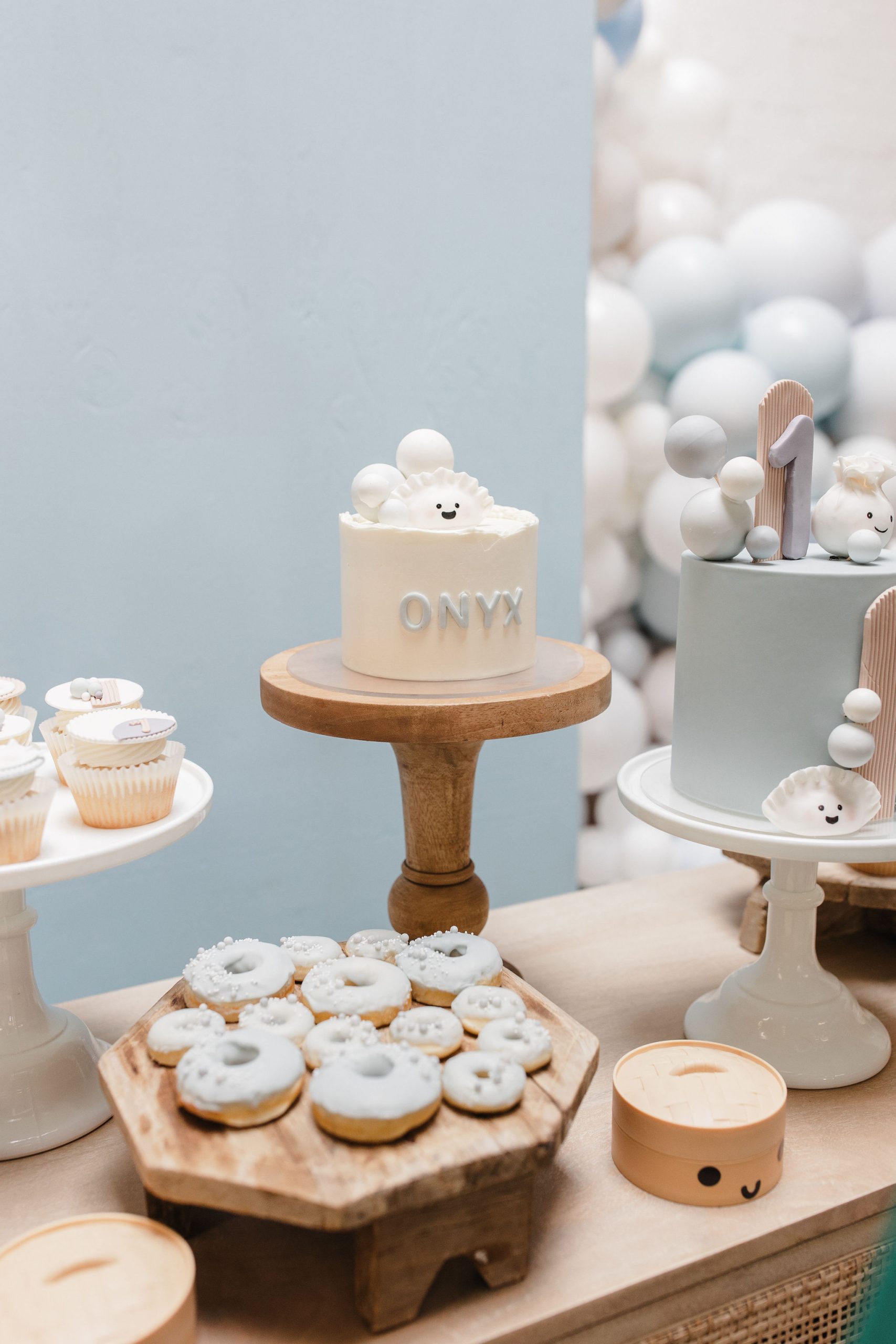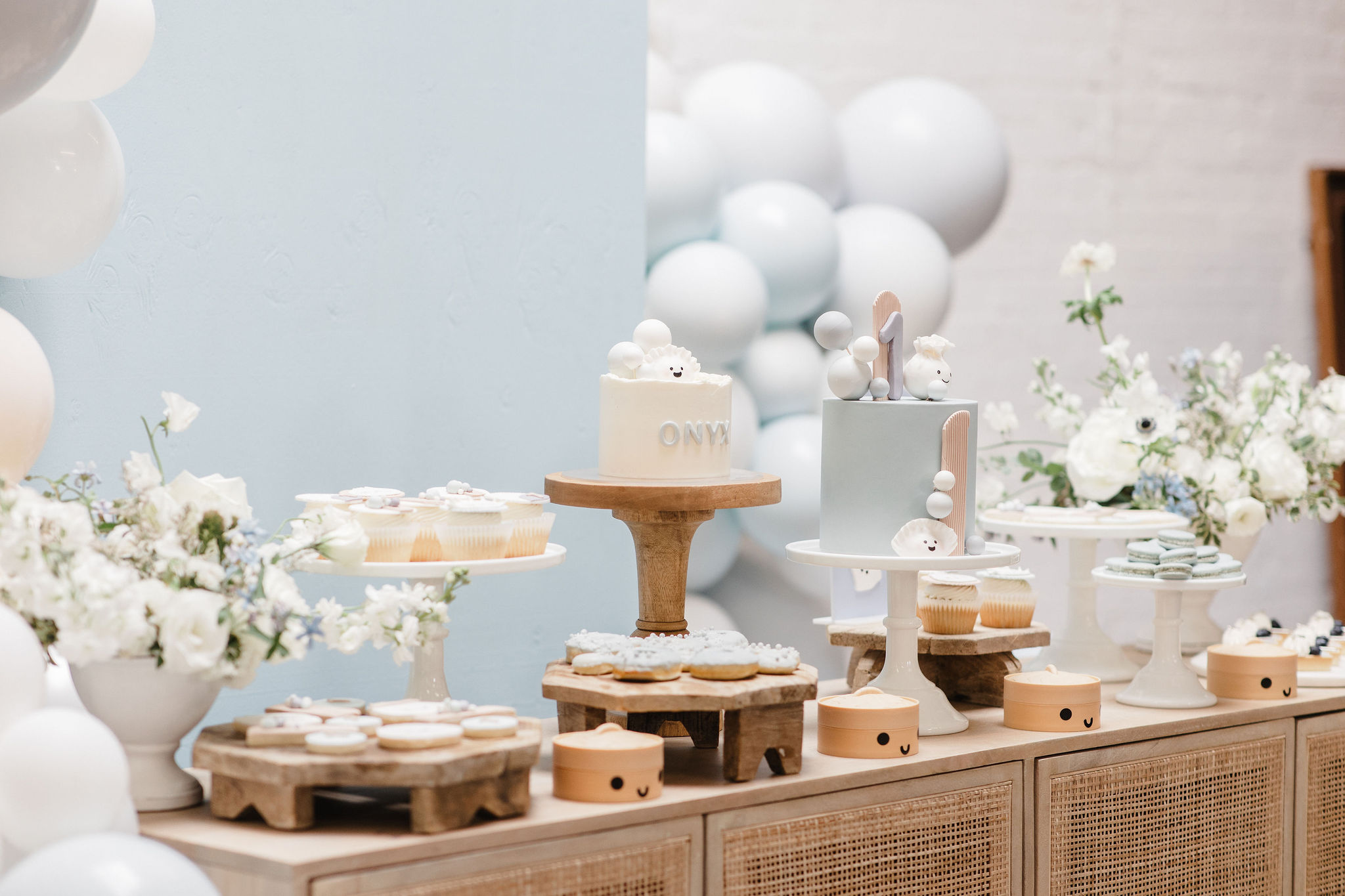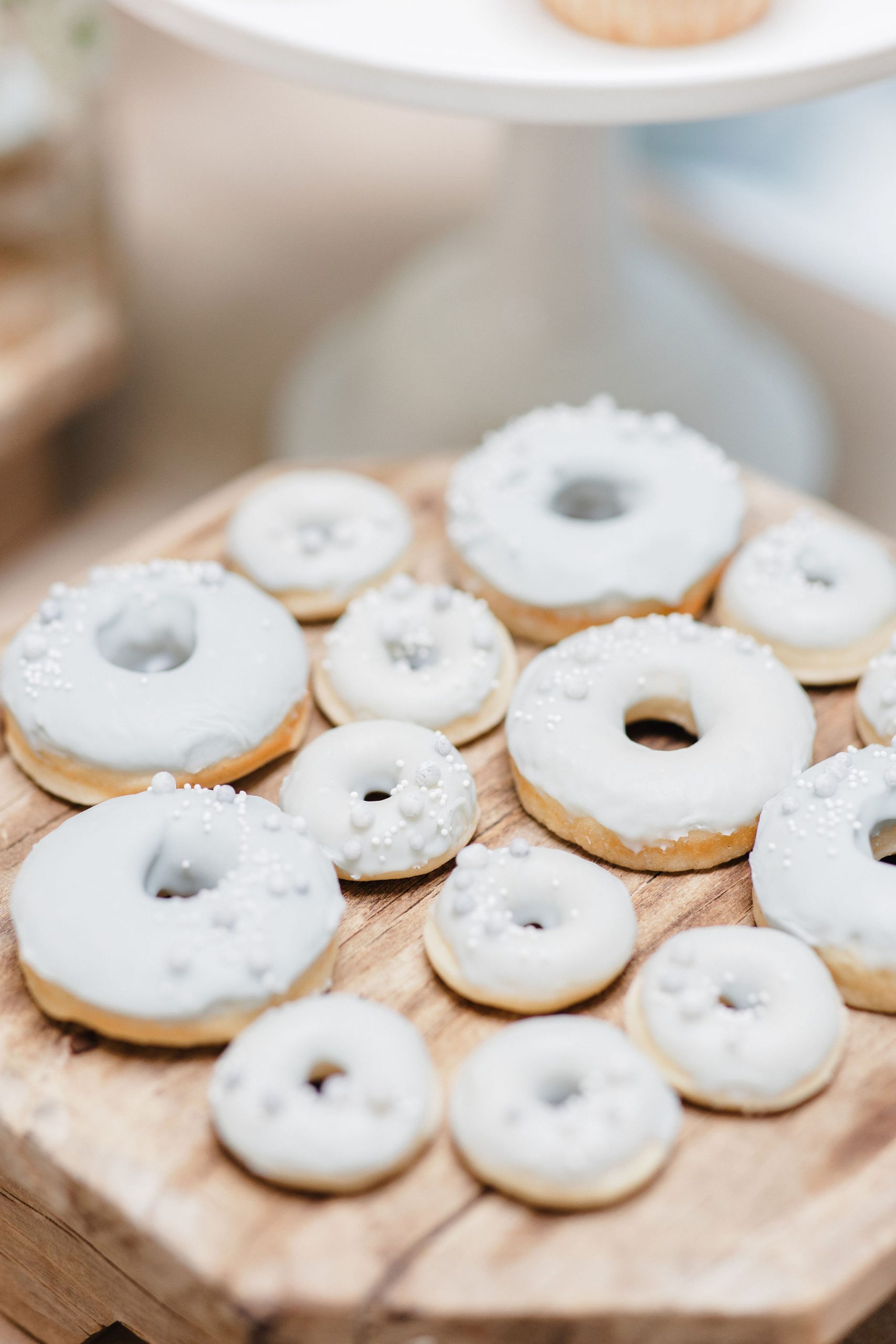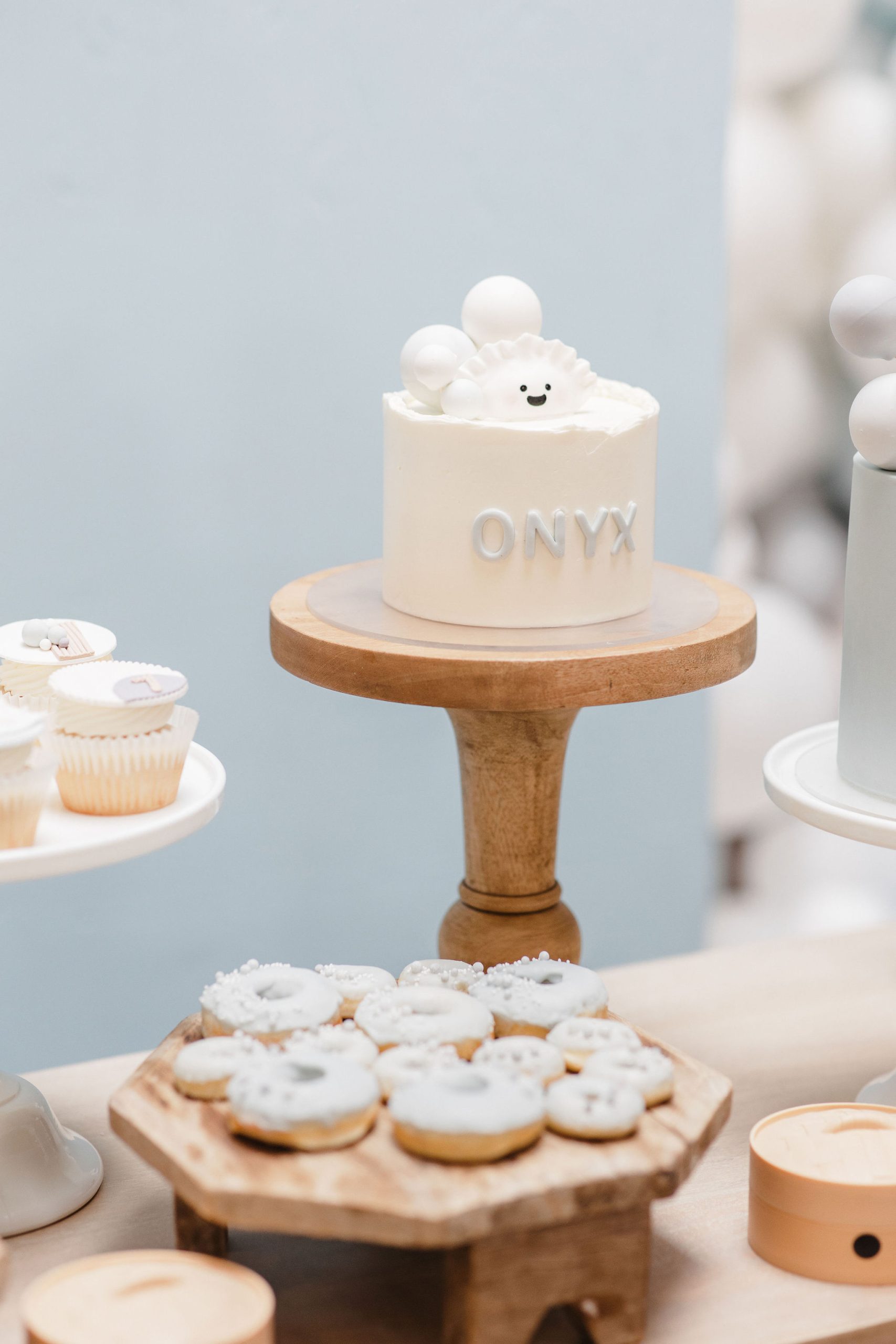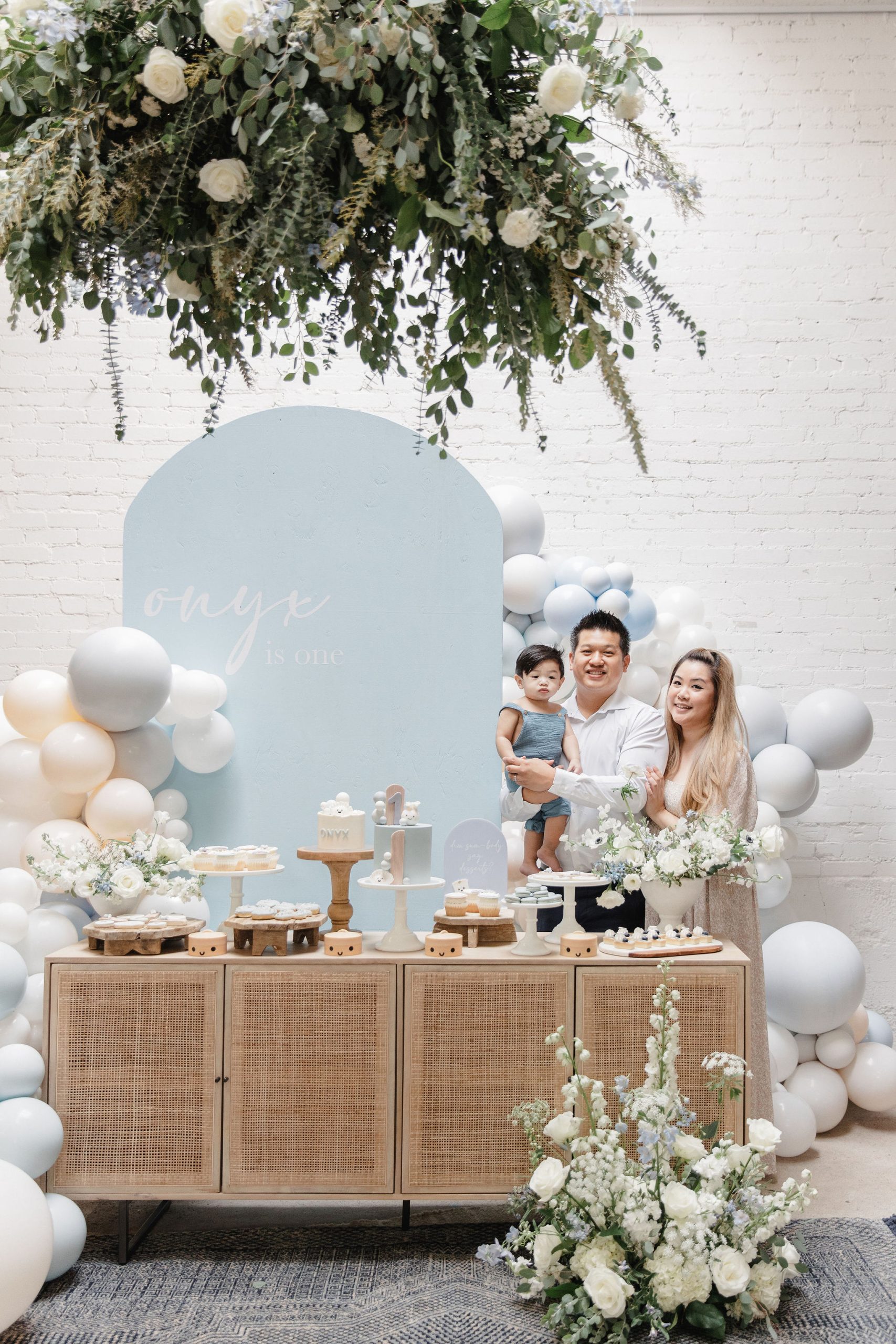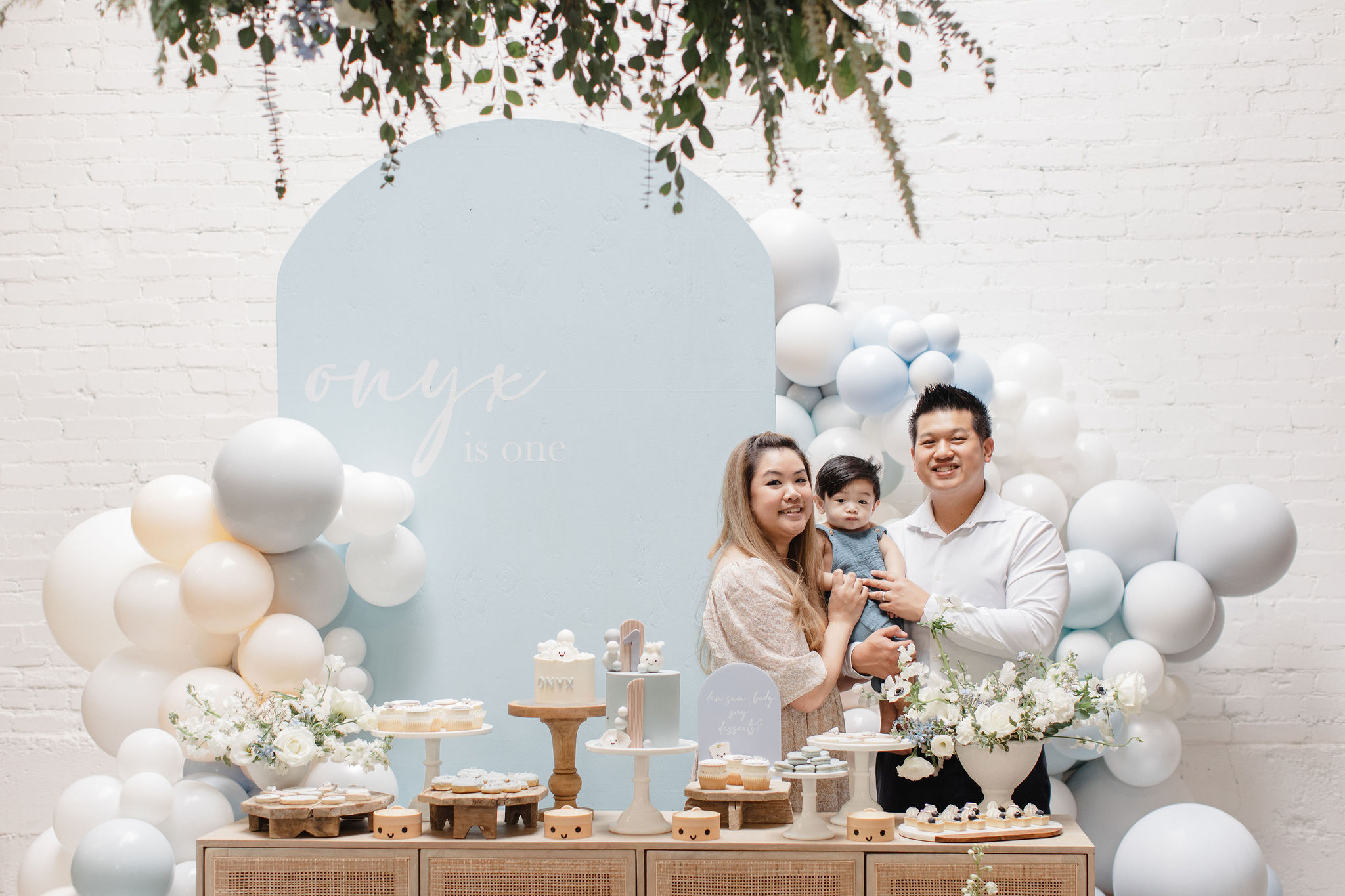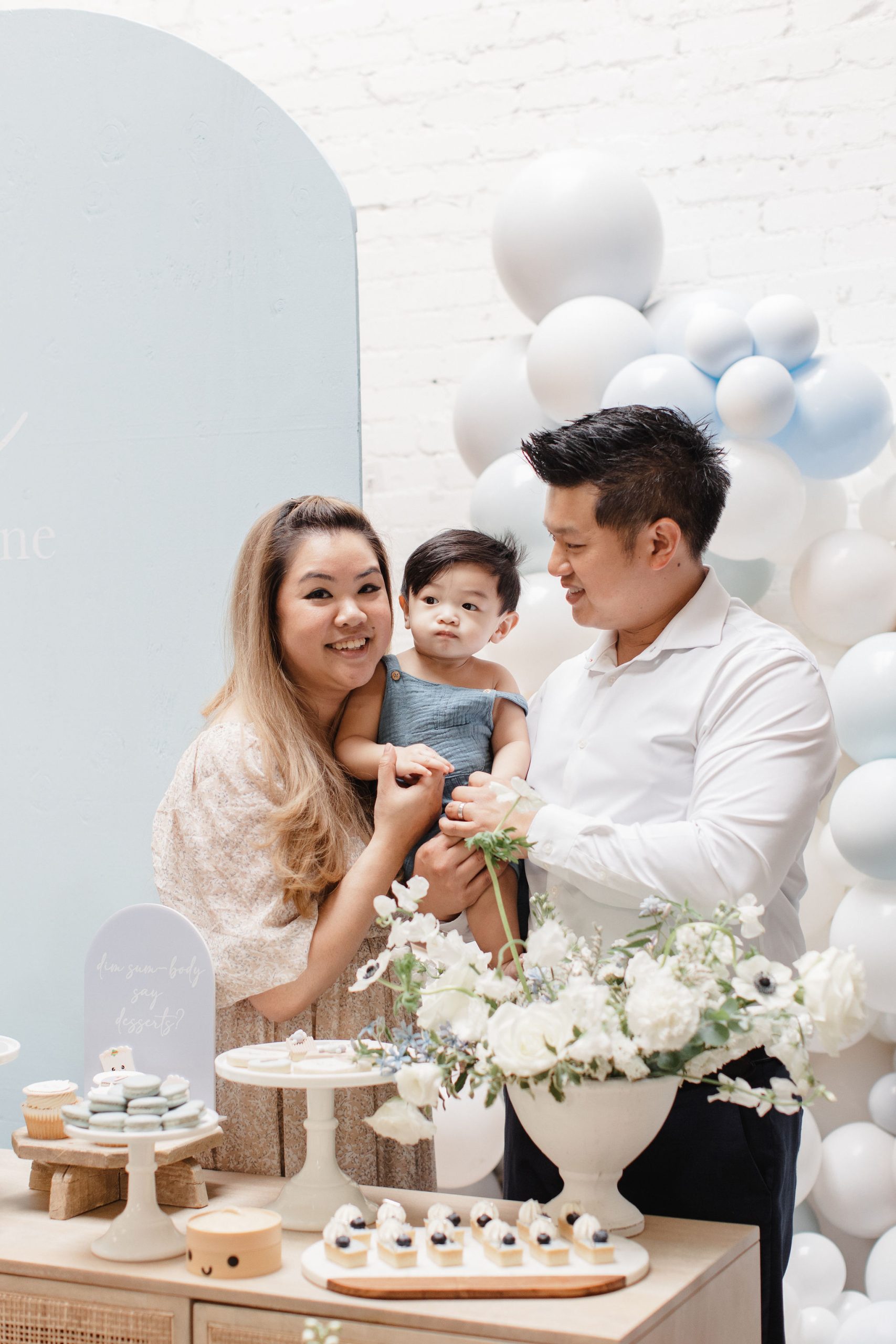 Last but not least, the smash cake! Always a 1st birthday highlight, and we weren't leaving it out for Onyx!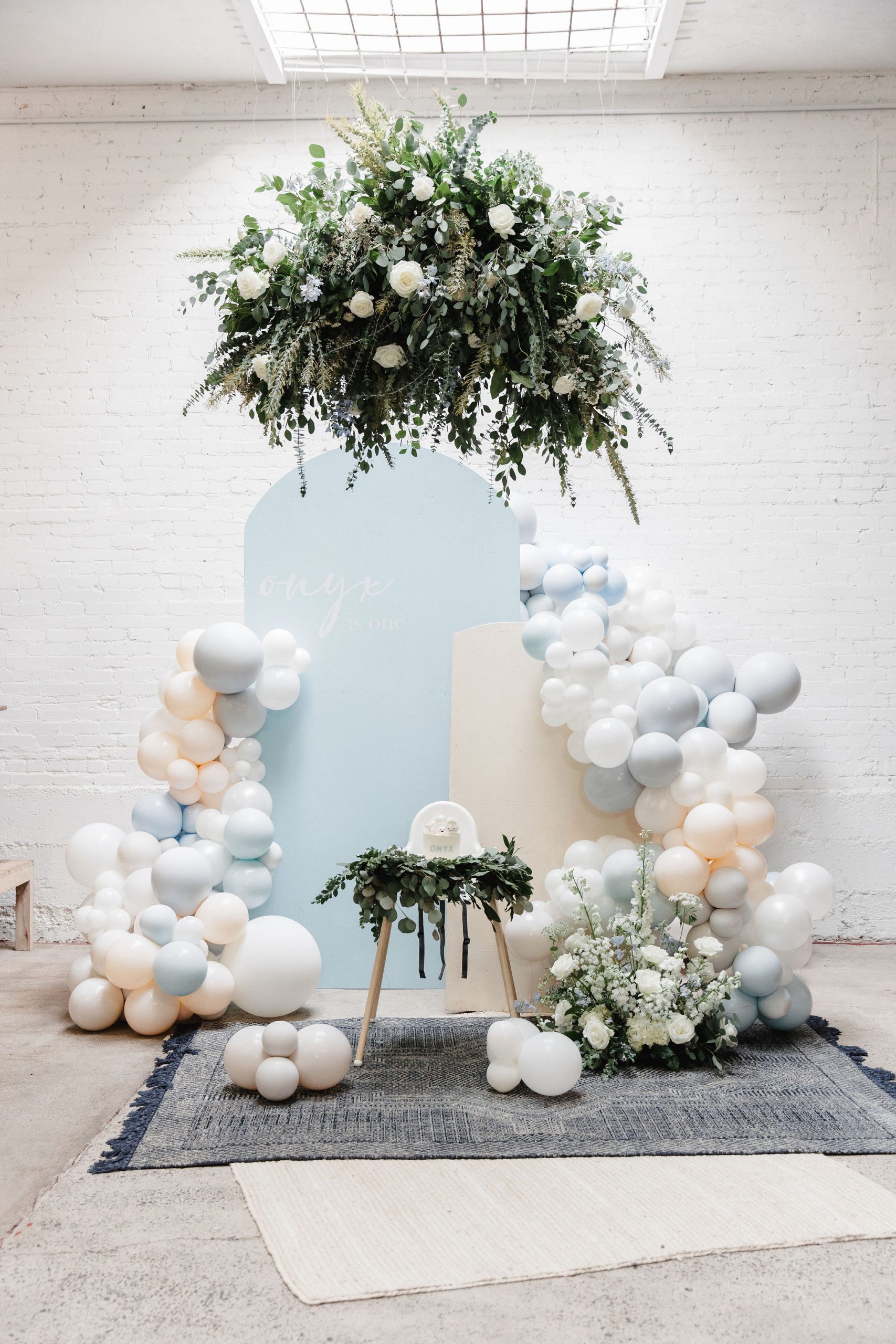 He was a little hesitant at first but daddy helped show him how yummy that cake was… and then he really went for it!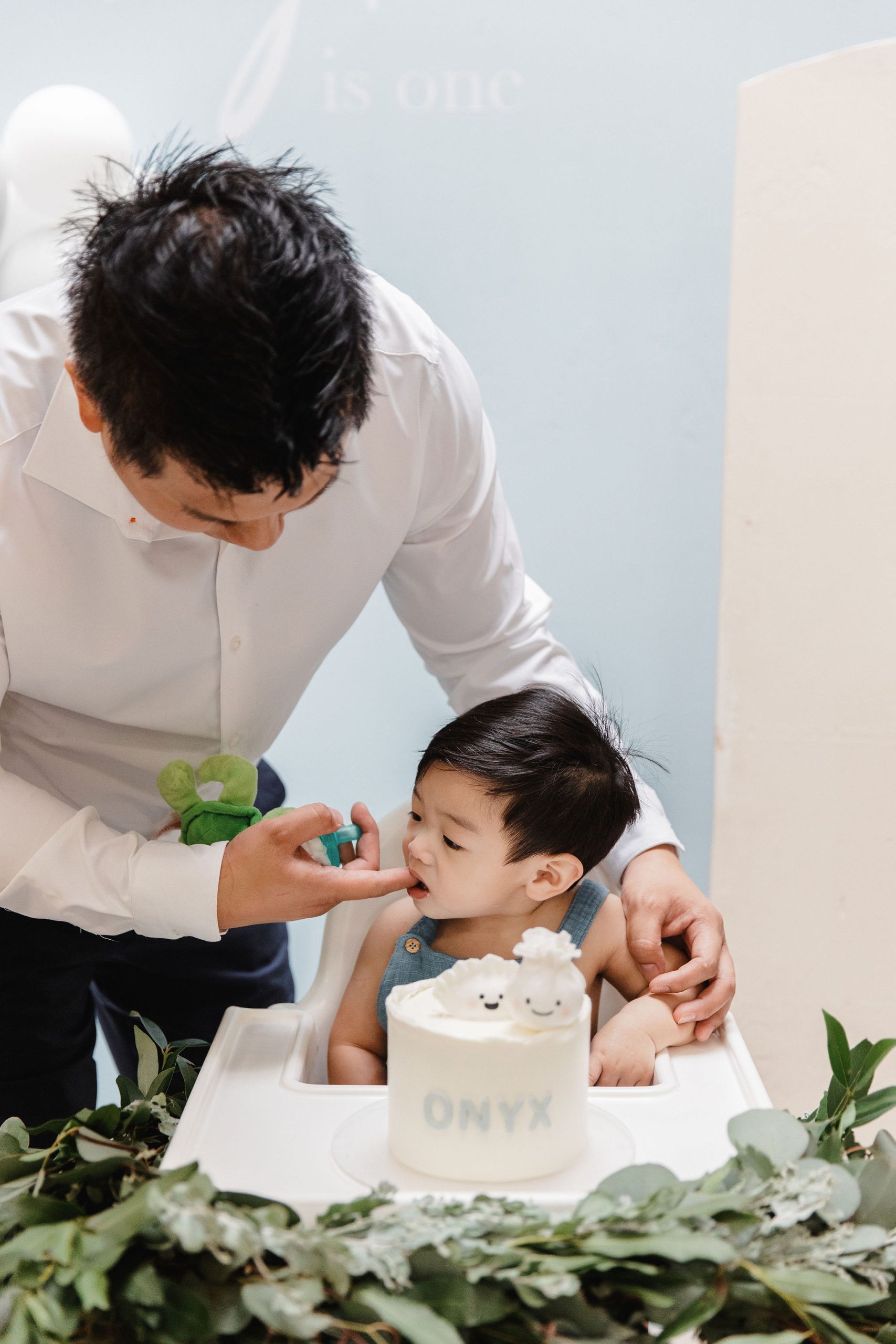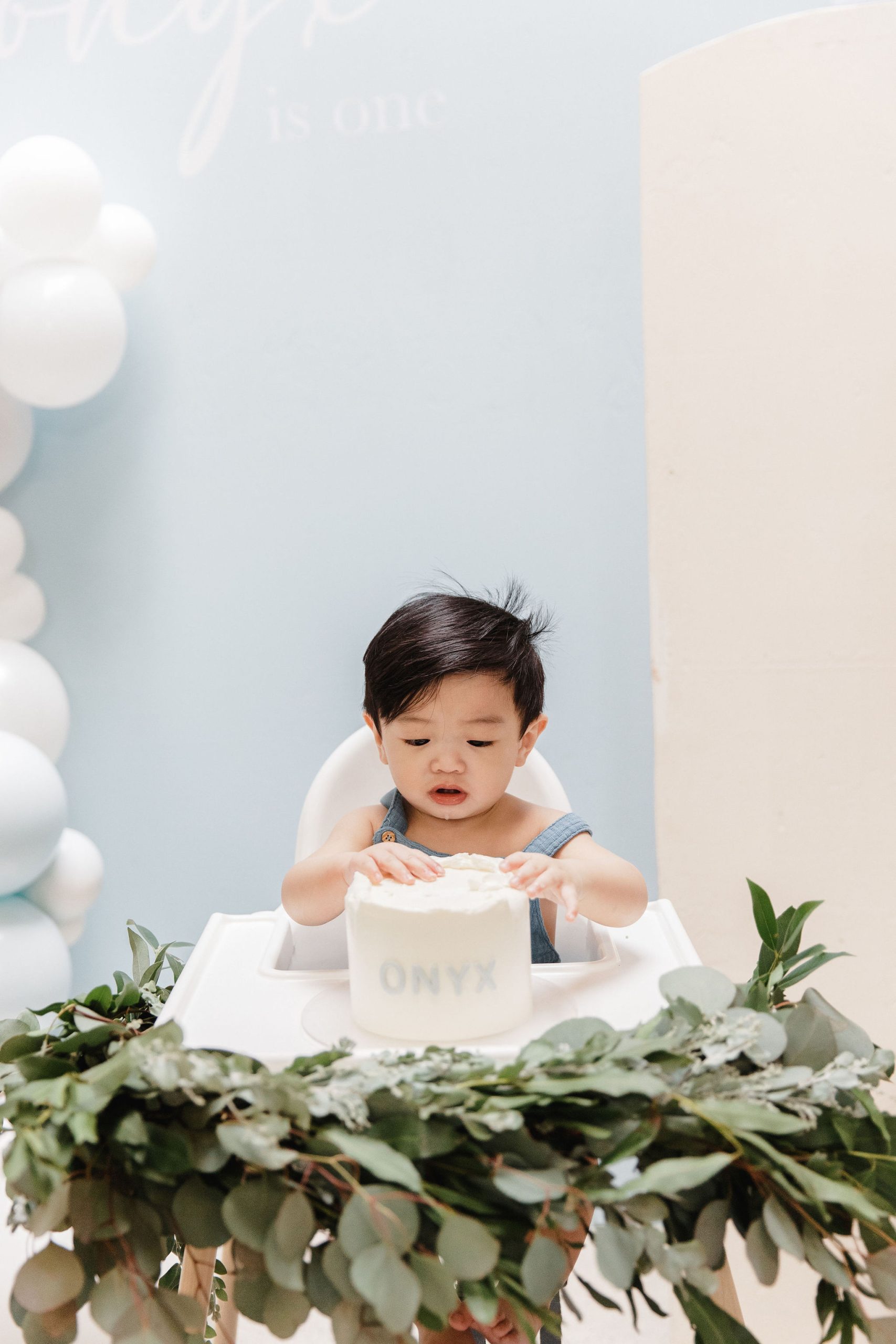 And I mean, went for it! How classic is this photo?! Obsessed!!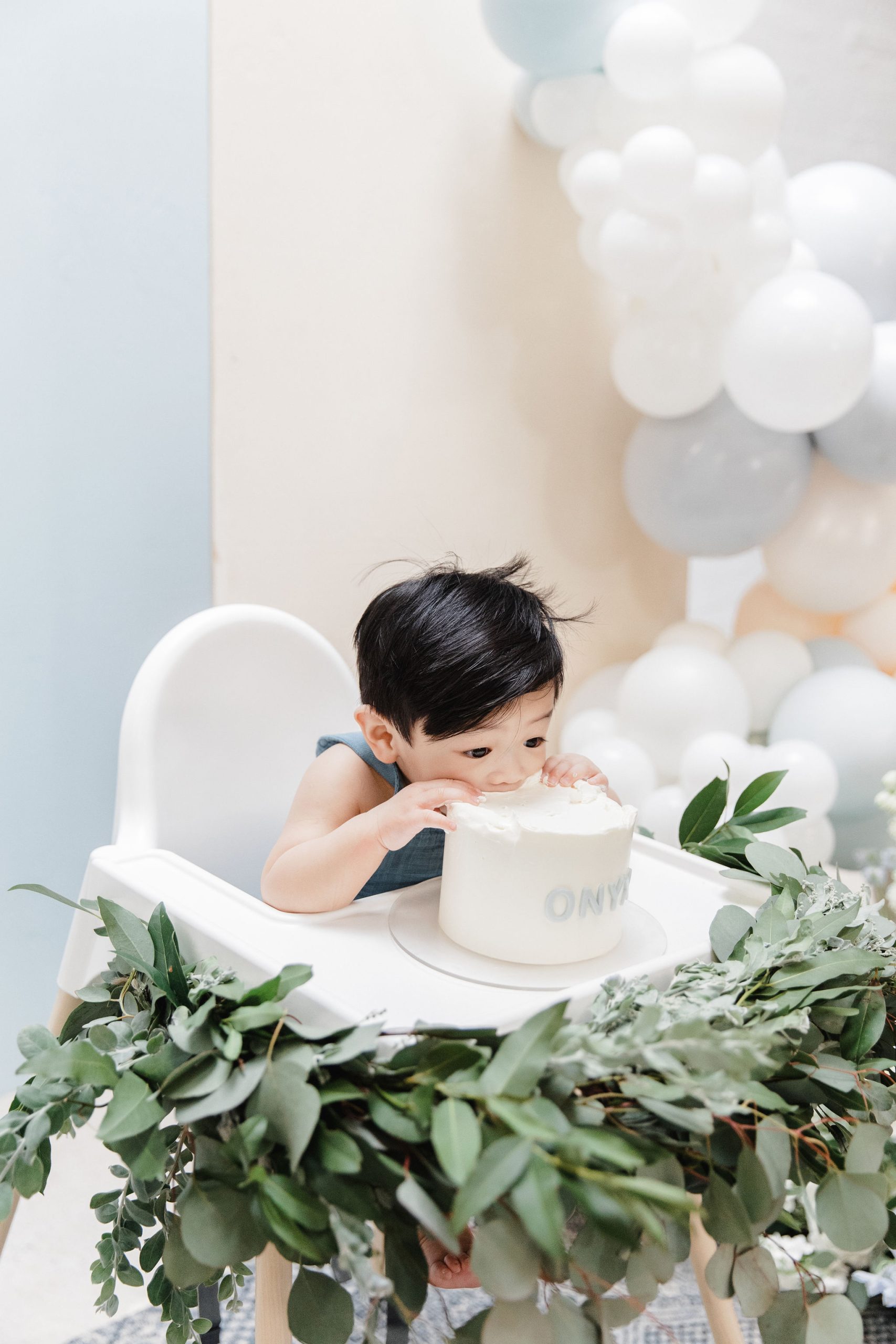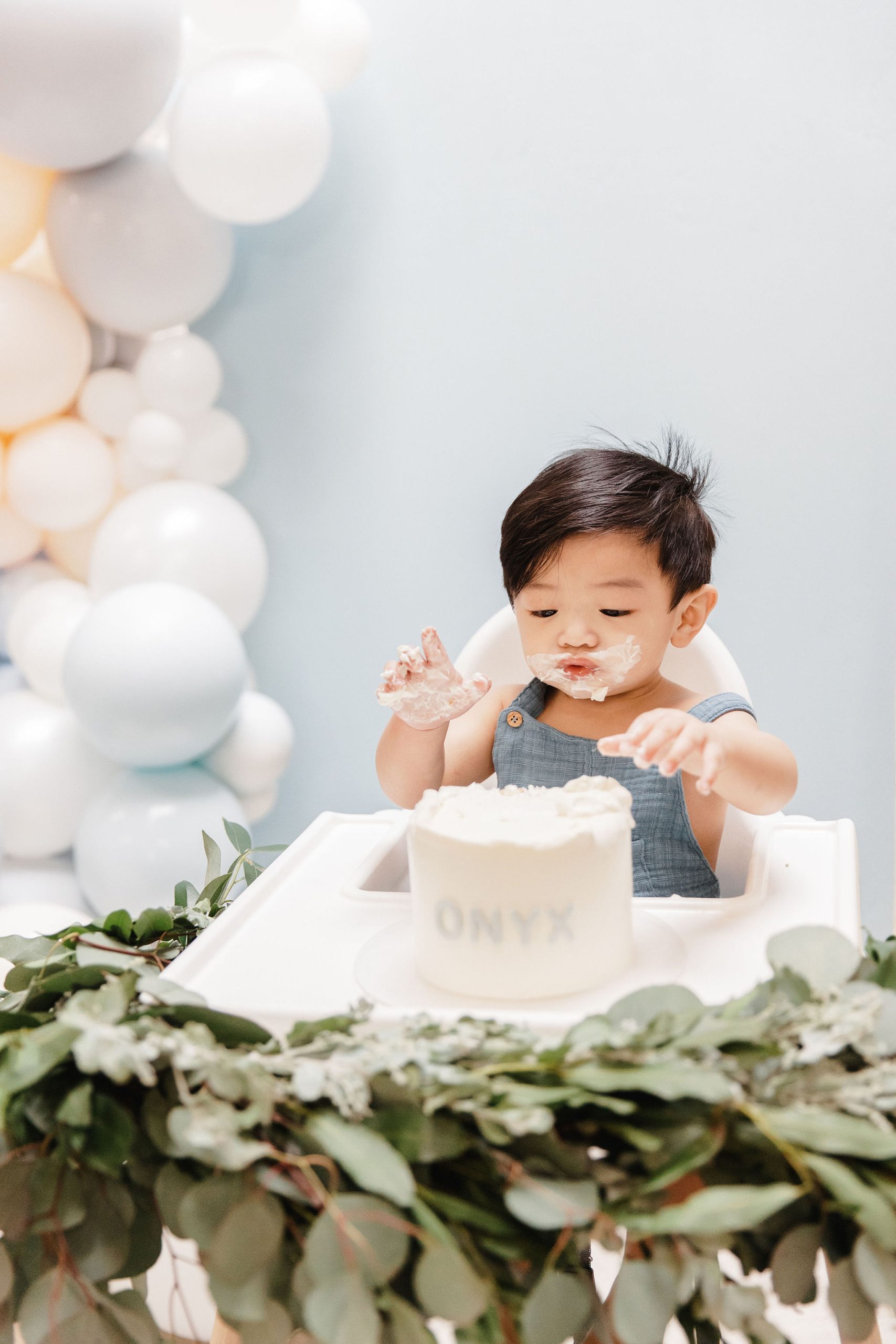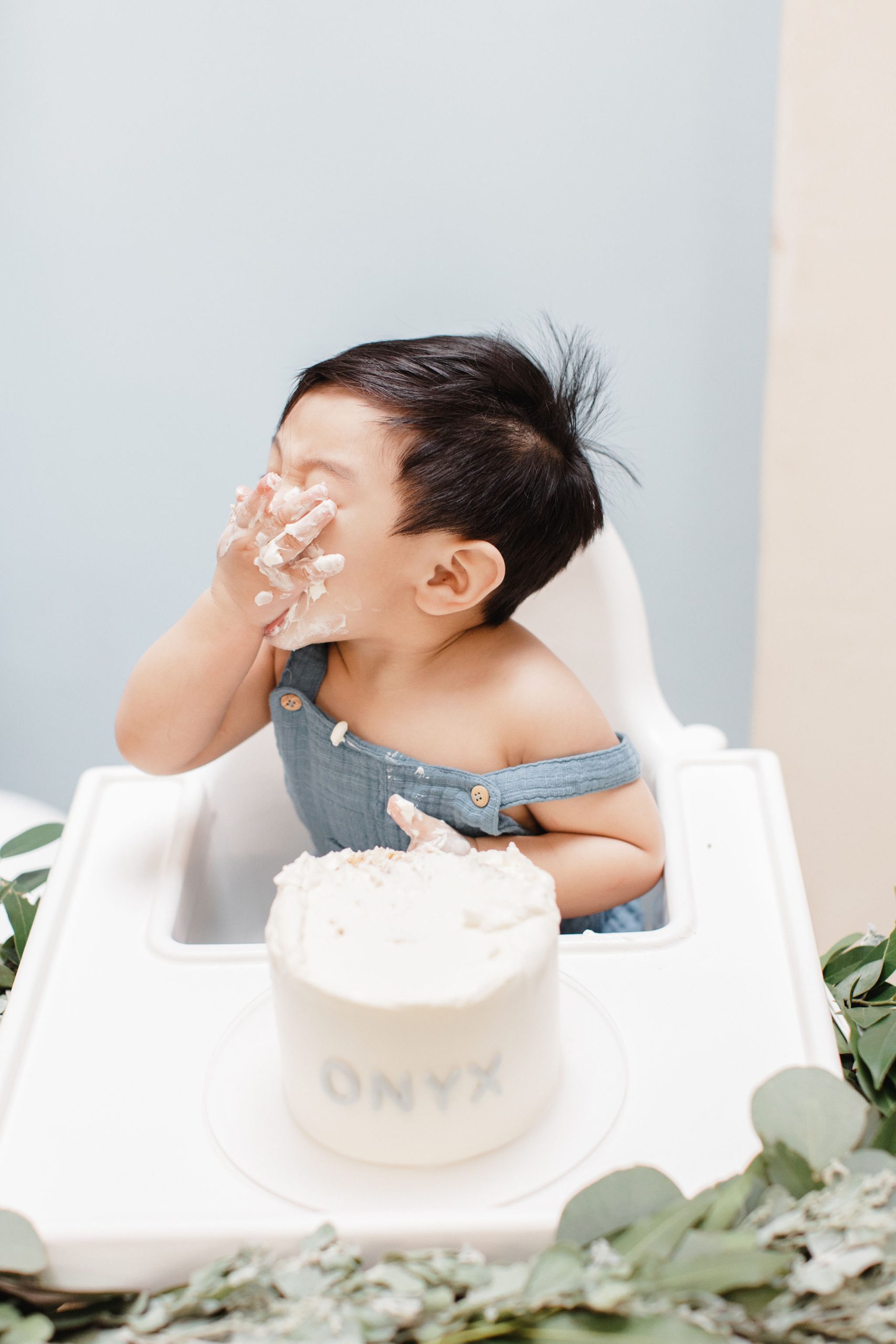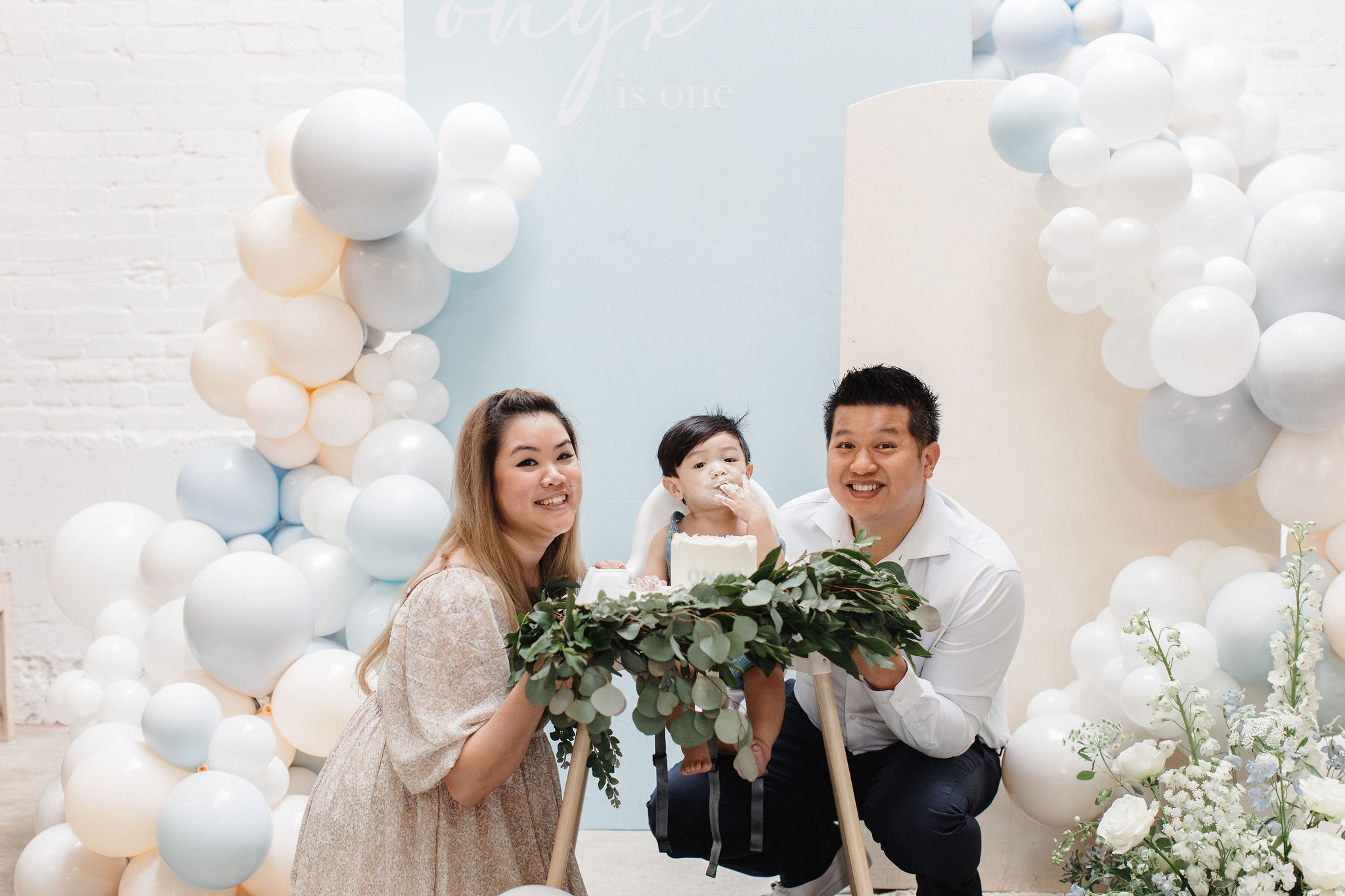 Such a happy day!!!! I loved celebrating this sweet baby boy and his family. It was so special and I'm grateful that I got to be a part of it. Happy Birthday Onyx!!
xx
Jacquelyn