I recently got the chance to create the prettiest tablescape with Sur La Table's new Maison collection. This collection reminds me of the French countryside and gave me the chance to bring France into my own backyard. While I was setting the table I played a "French Cooking" playlist and it was heavenly! Today I'm sharing my secrets to throwing the perfect Spring brunch, with a little French flair. Follow along to get all the details from the table design, the food, and more!
Photos by the talented Alison Bernier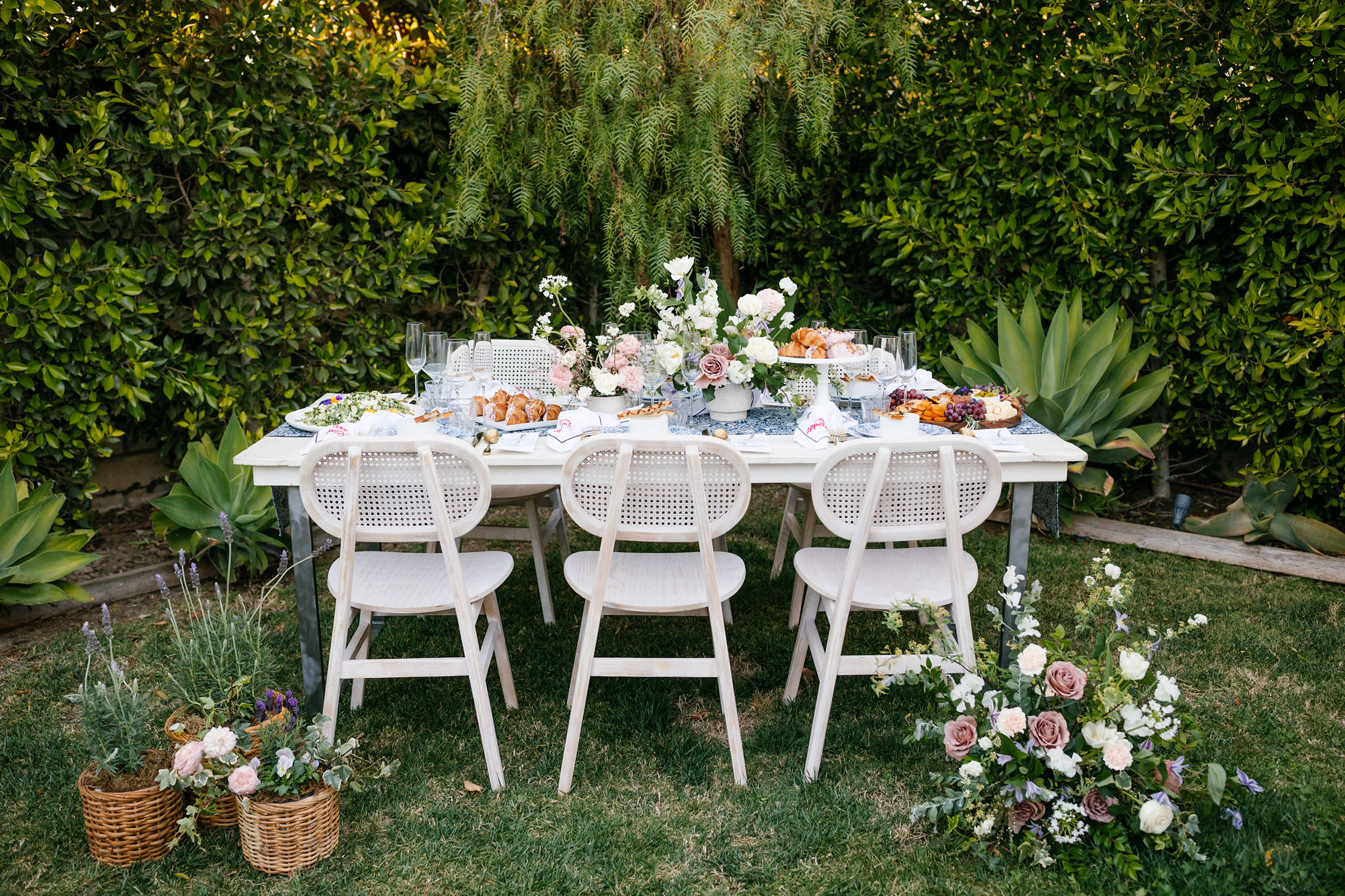 With any event, I love to begin with a beautiful invitation and pretty details. My friend Kaylyn at Pirouette Paper always comes up with the most gorgeous designs and thoughtful details. She leaves no stone unturned. Part of my design concept included lavender and she added that into our invite suite and even had it on the wax seals. It's the little things for me.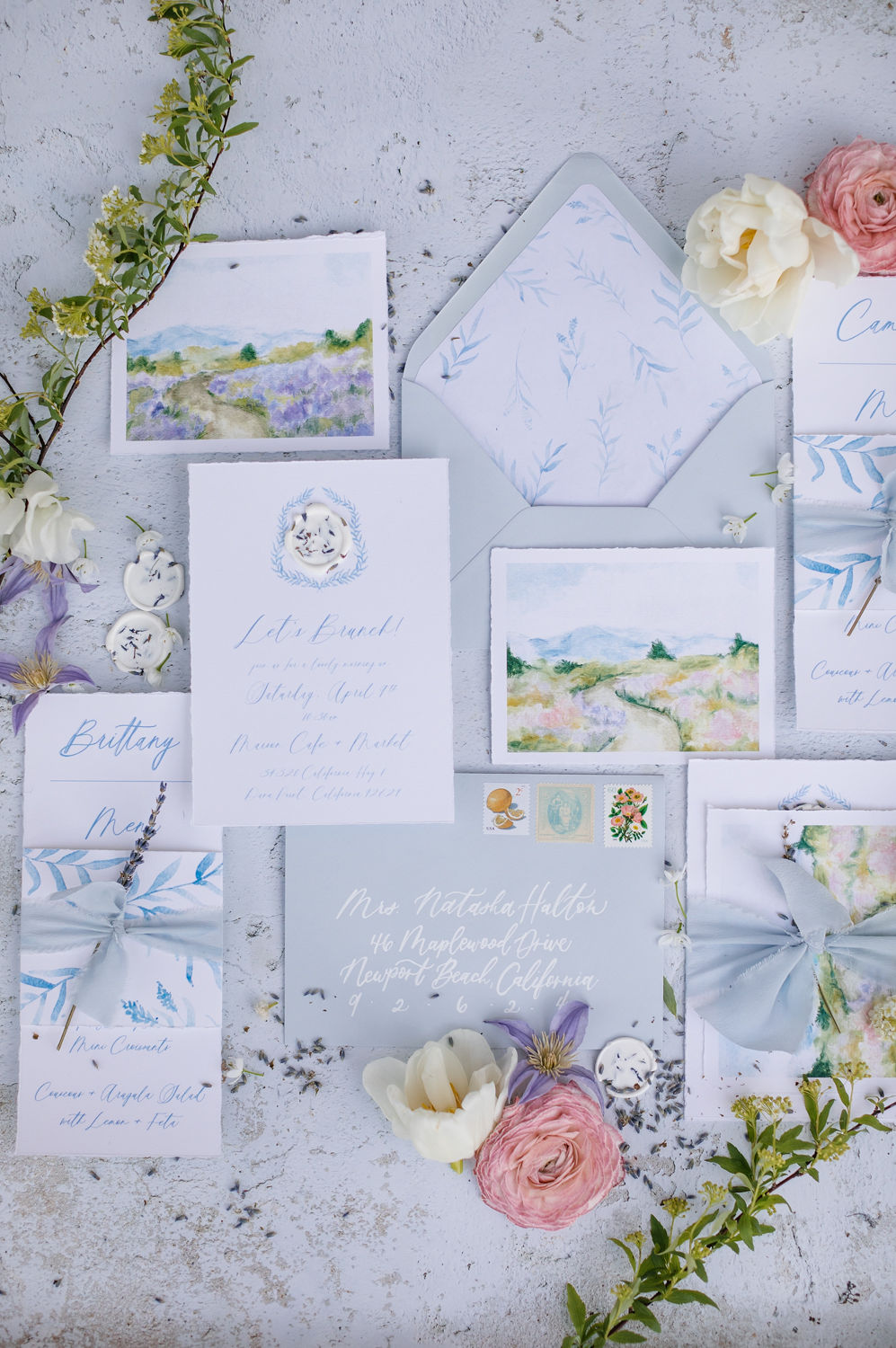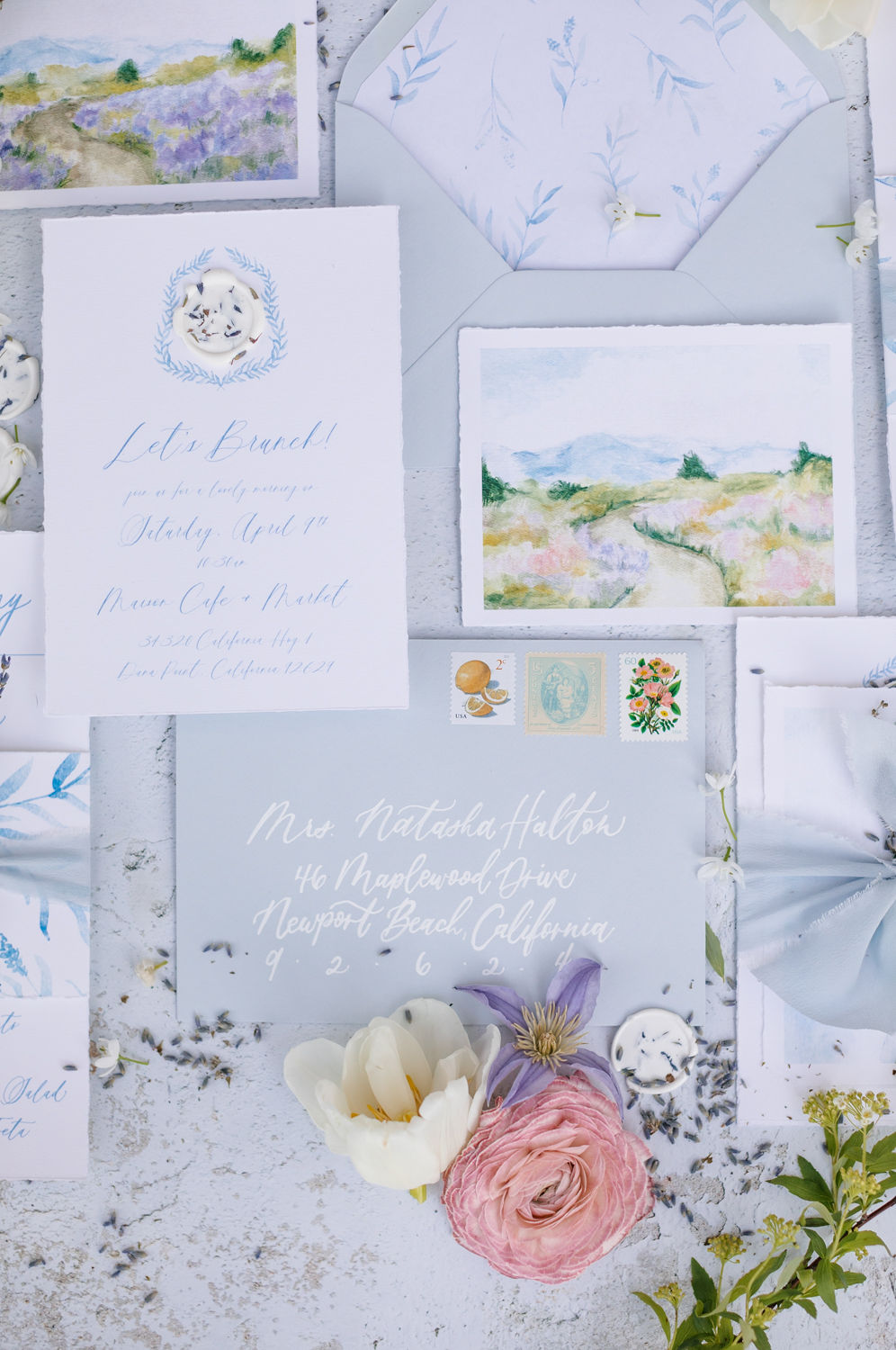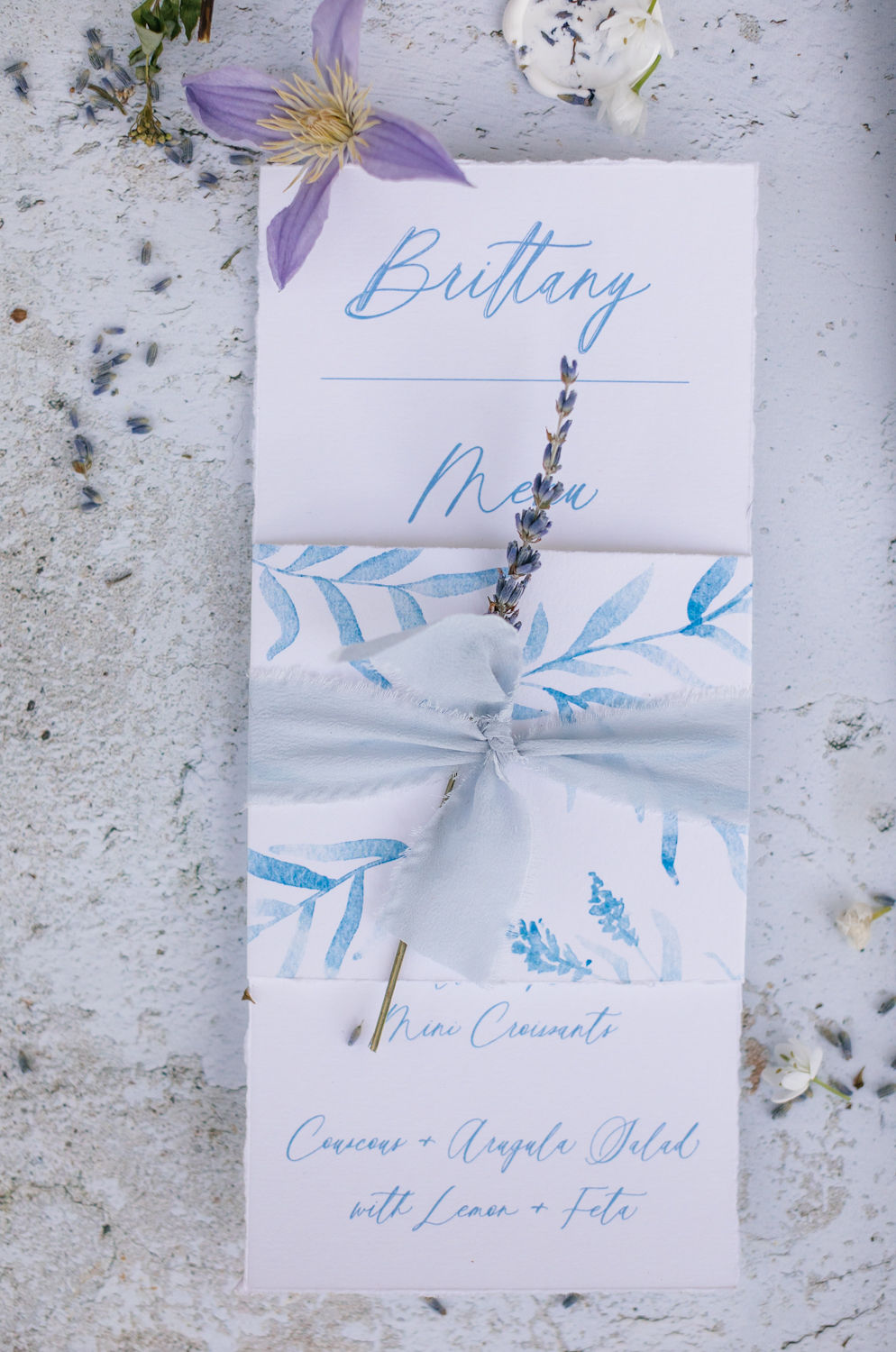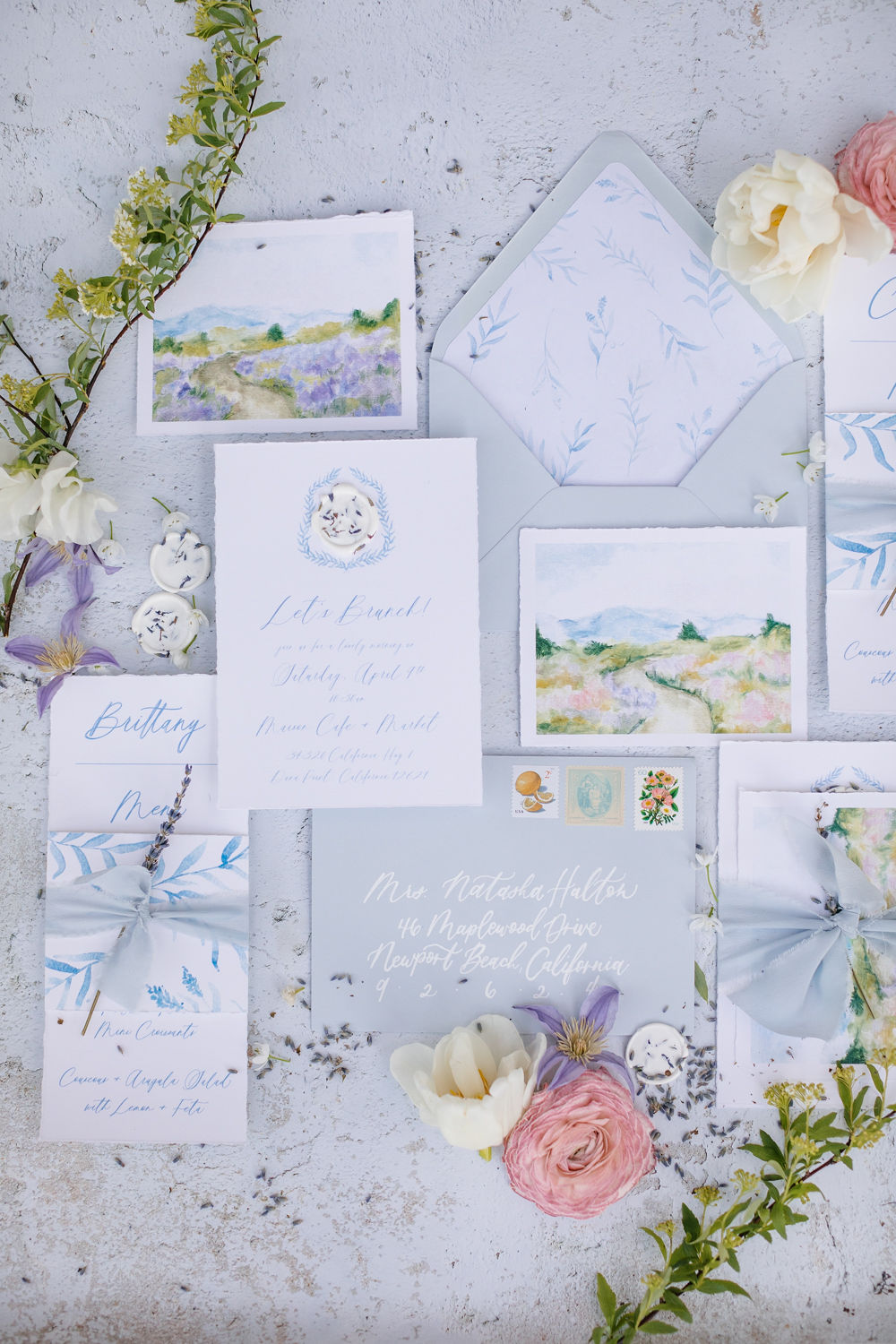 When I saw this collection I loved the pretty blue hues it had. I wanted to soften it up and romanticize it a bit with pinks and purples. The idea of lavender was inspired by the French countryside. Flowers are a key part to any event or tablescape. They can add so much life and color to a design and compliment the tabletop items. I love how we capitalized on that here. Tanya from Earth & Grace nailed that vision and brought it to life so effortlessly.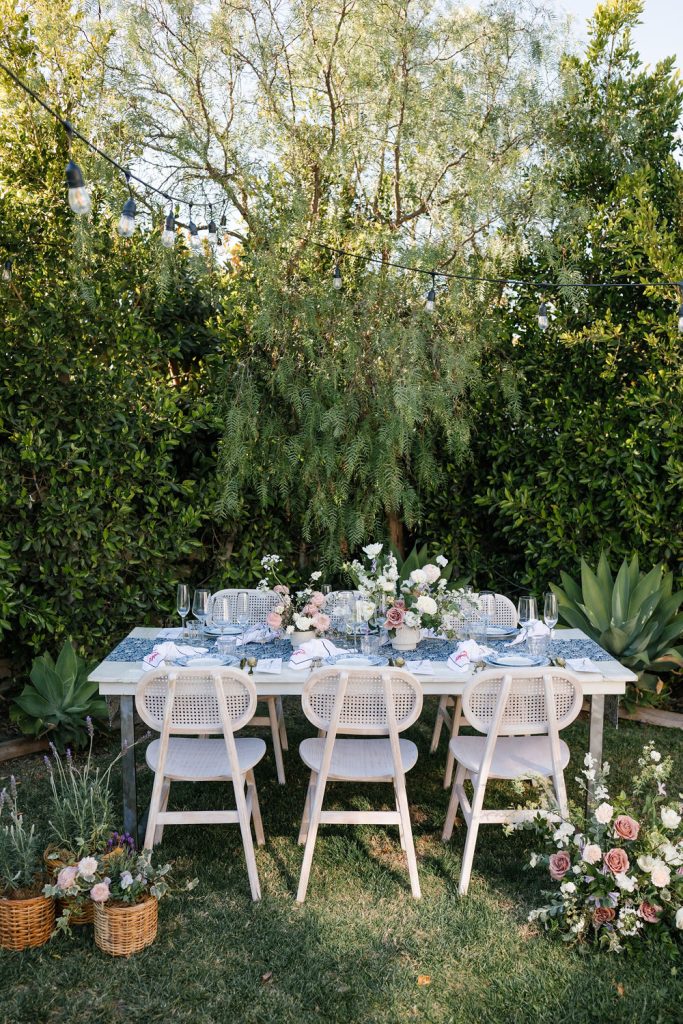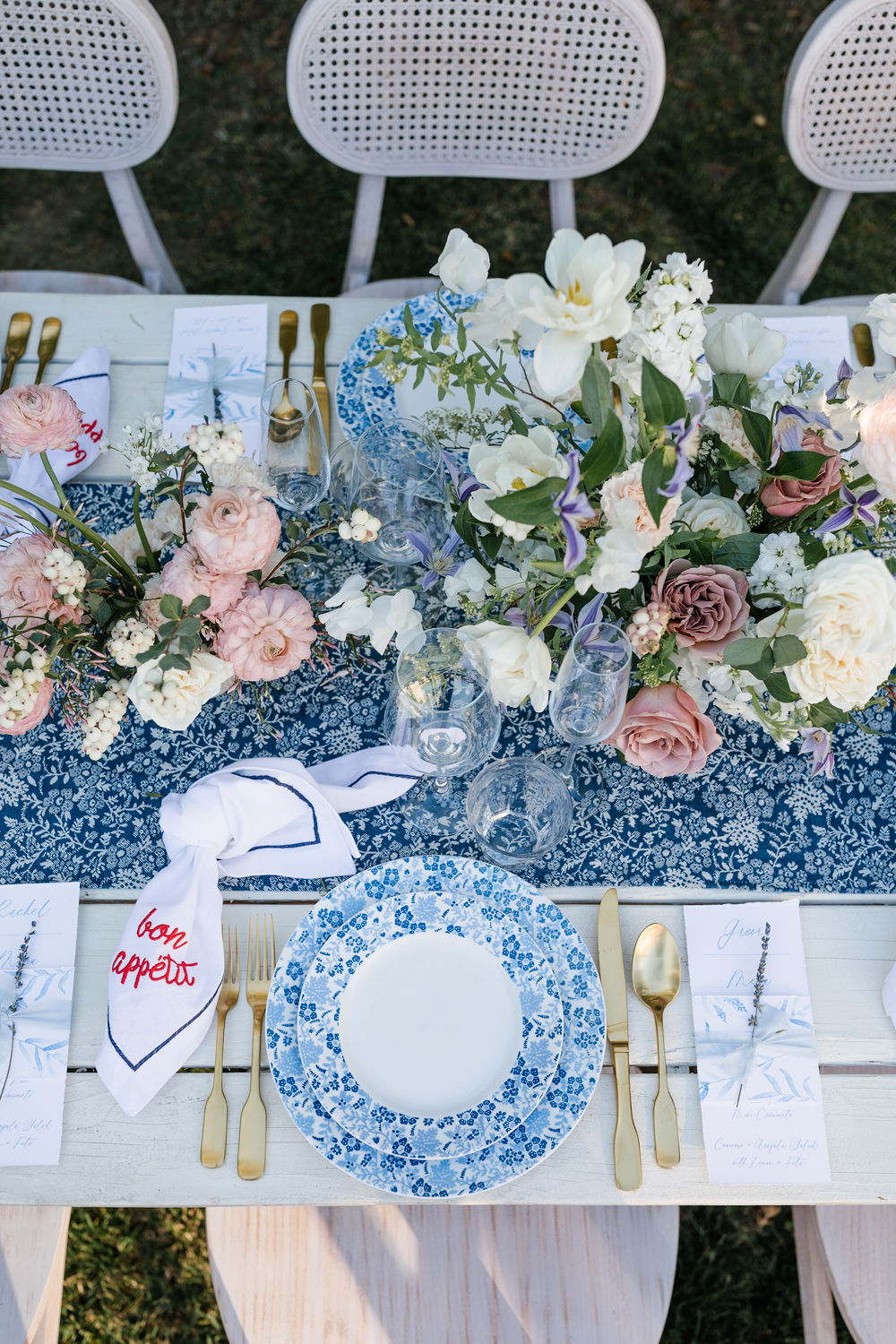 For the tabletop items I used the Maison white floral dinner and salad plate with the Jacquard Maison table runner. Everything else was kept simple with classic glassware and flatware in order to let the pretty print on the plates shine.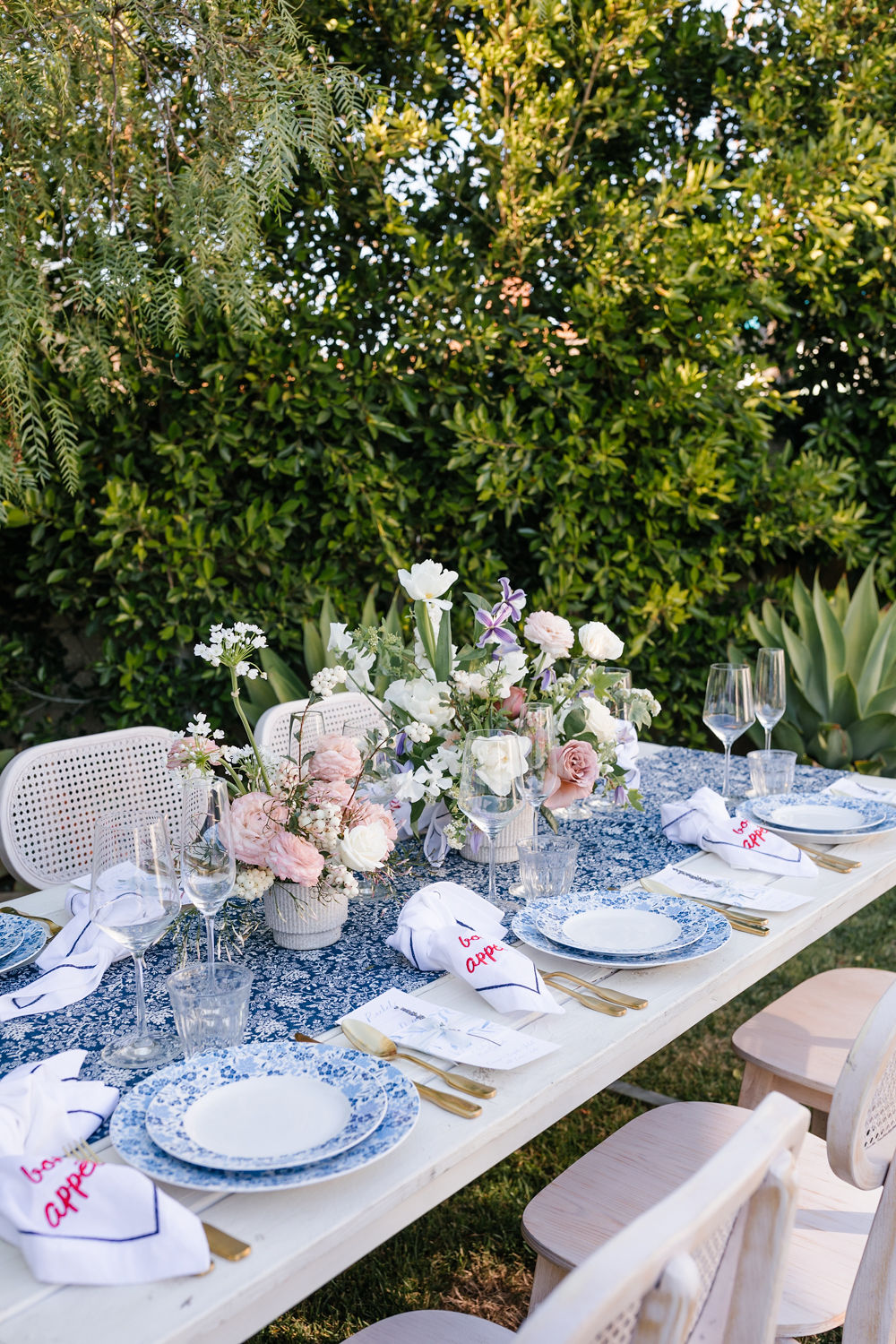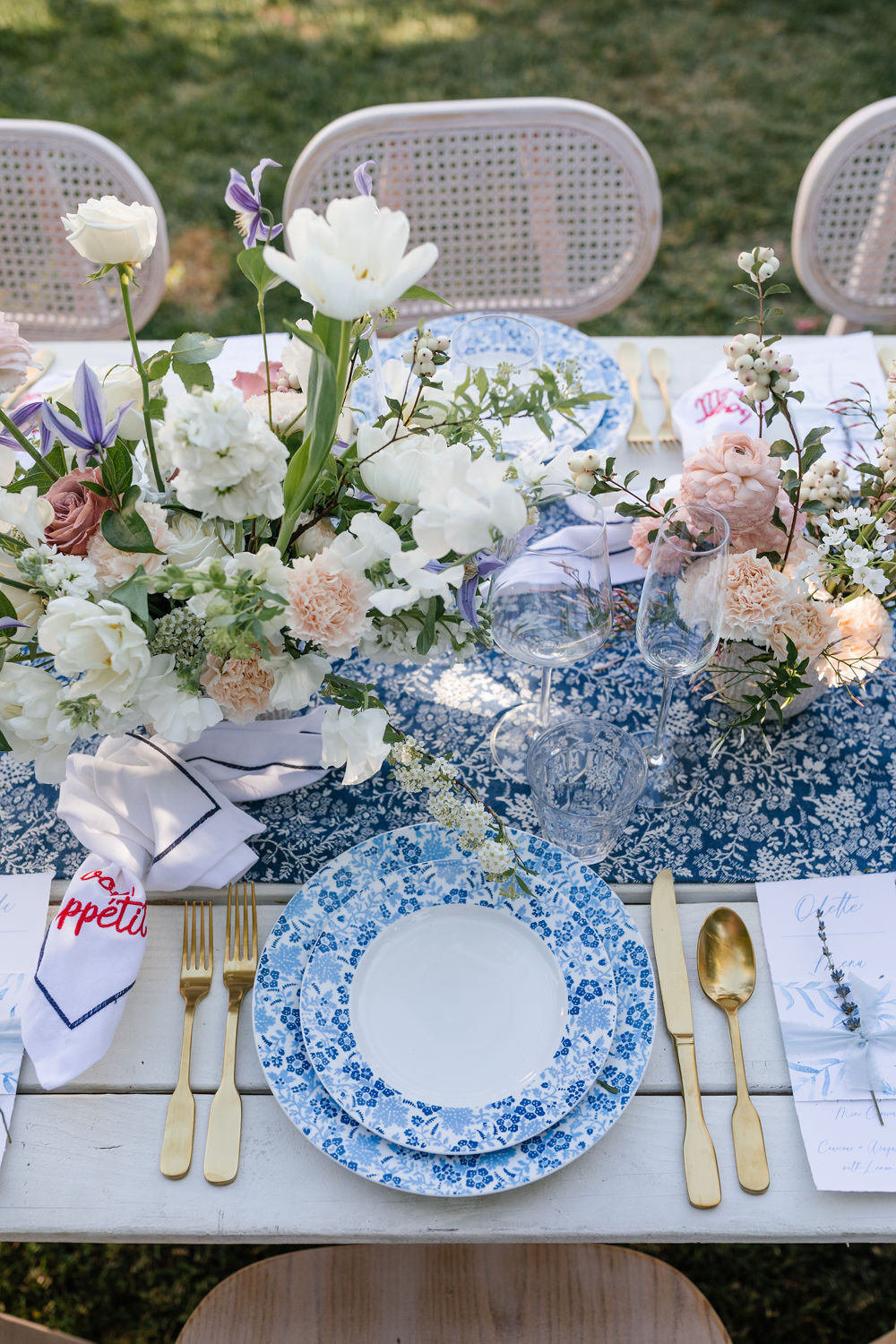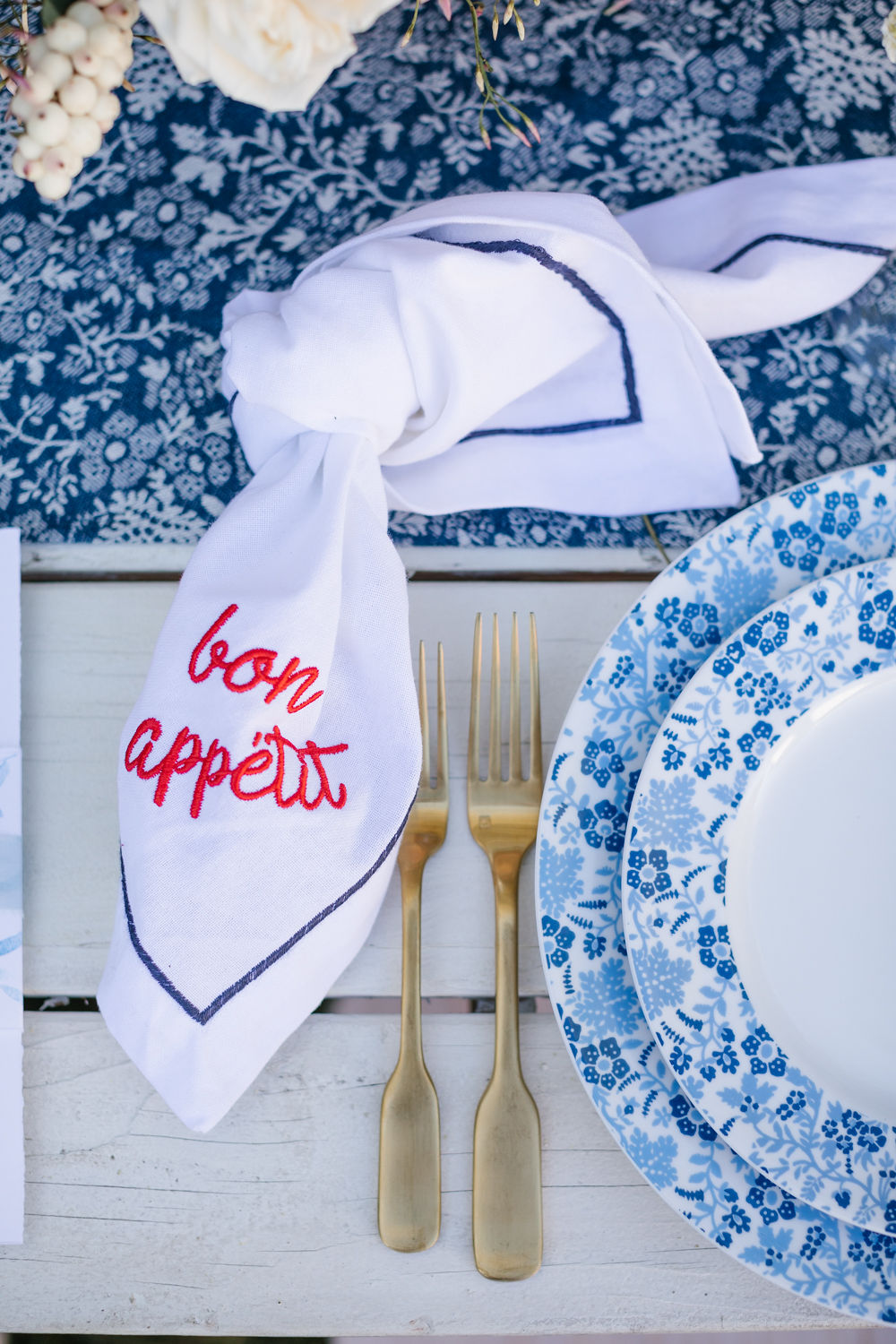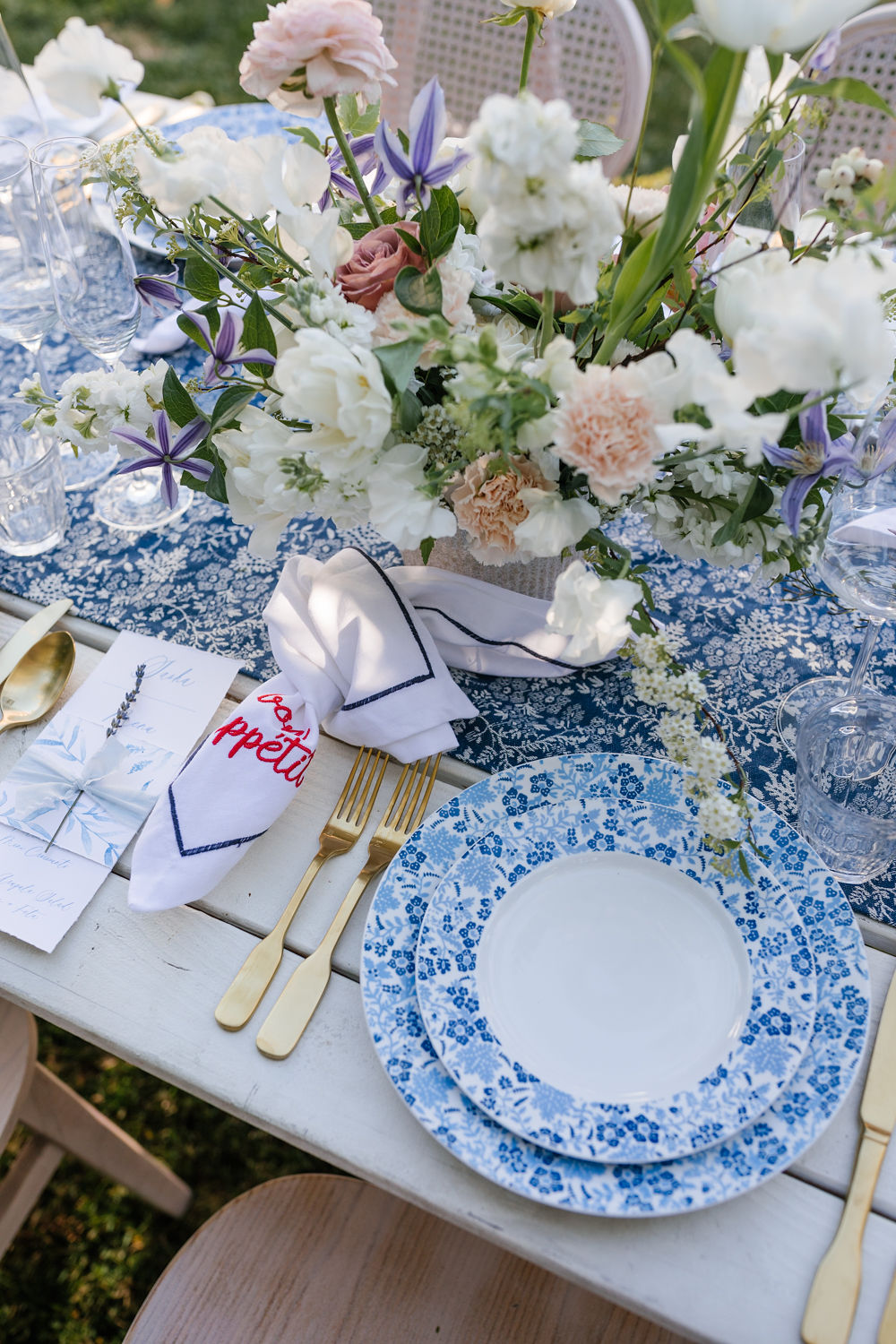 How pretty are these custom menus that double as place cards by Pirouette Paper? I love the details at any event and the touch of a lavender sprig just makes it. Aren't they gorgeous?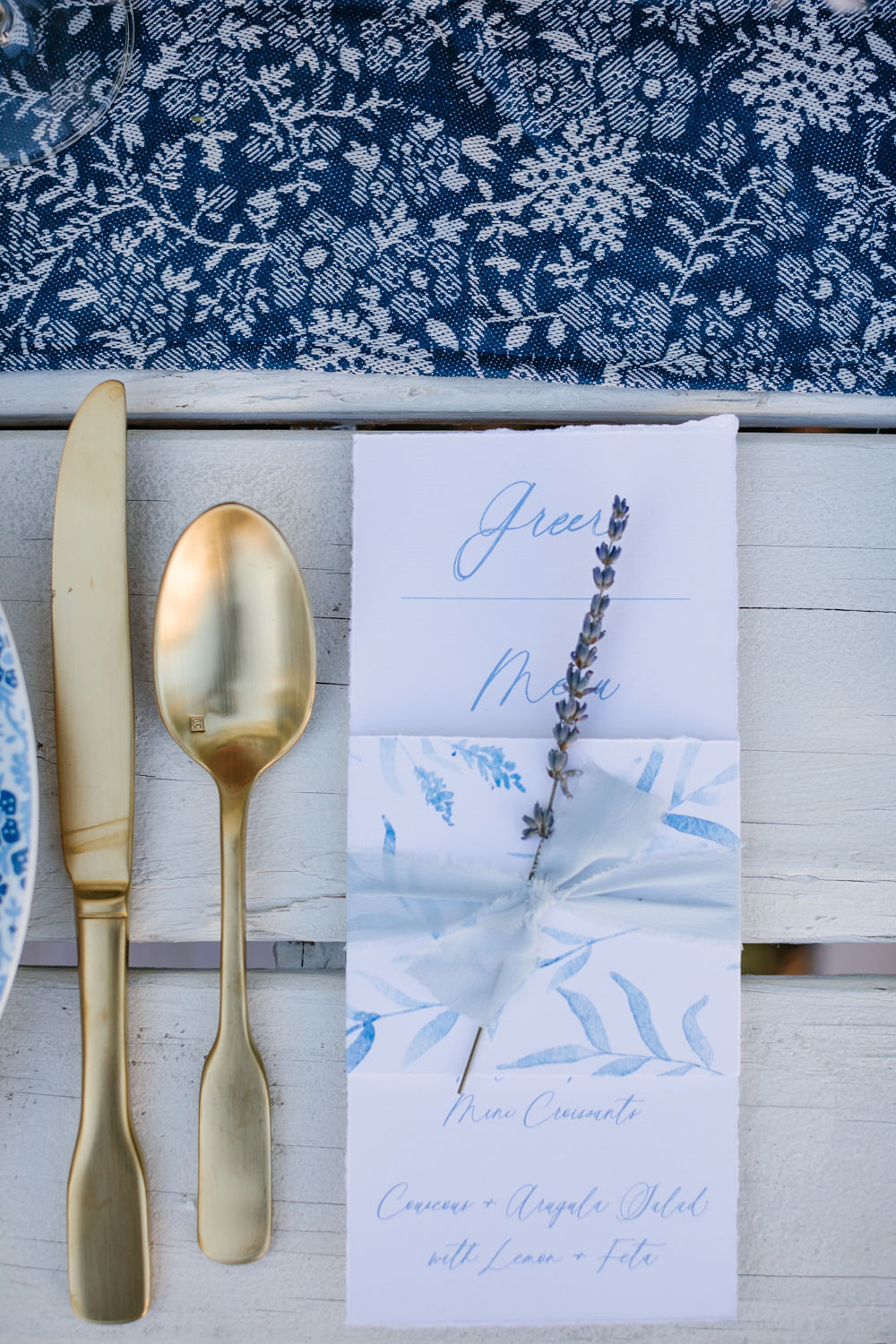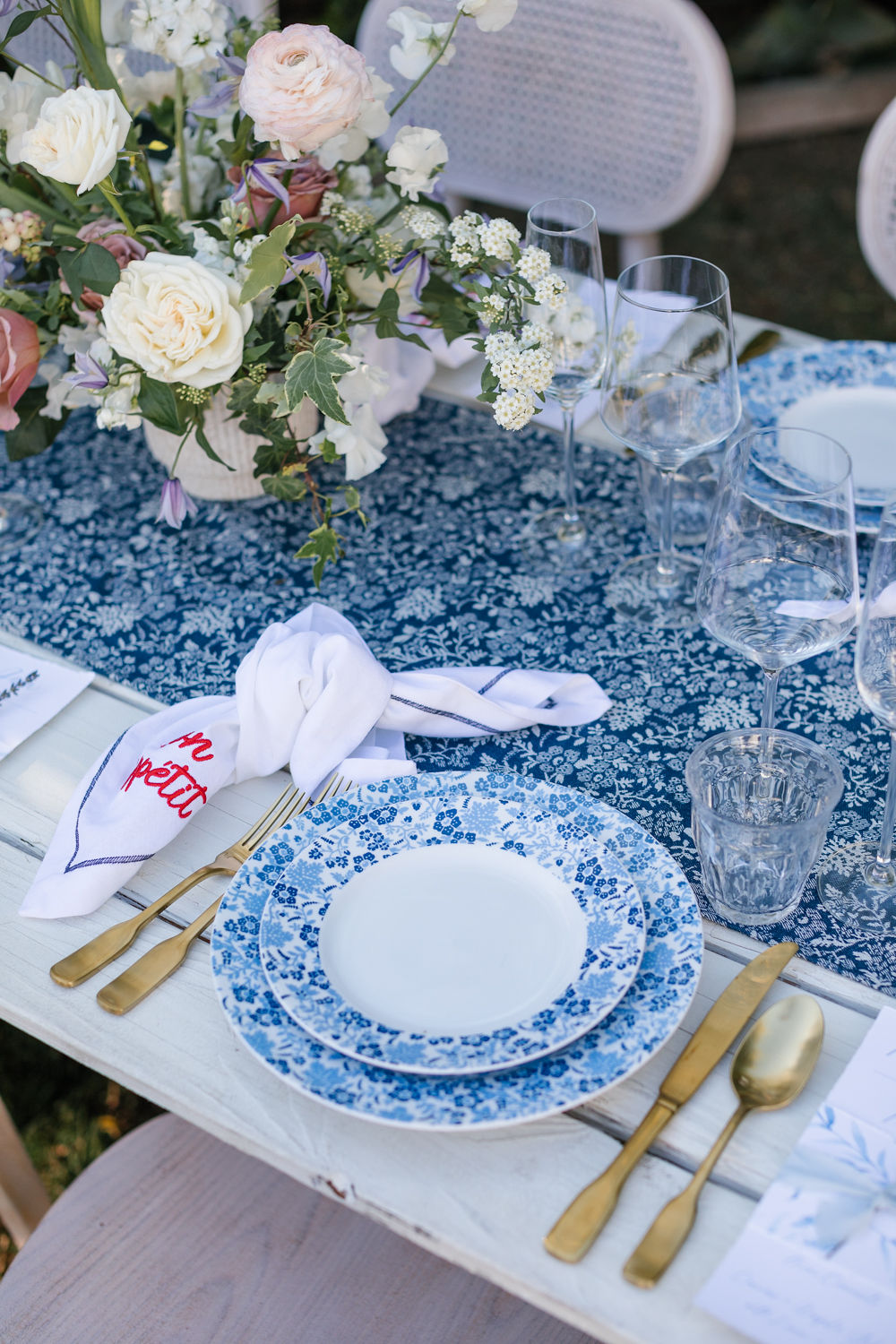 I was SO excited when I saw this shot! So symmetrical and perfect and then I saw the bottom right flatware askew… I'm guessing some little hands got into our table during our shoot, haha…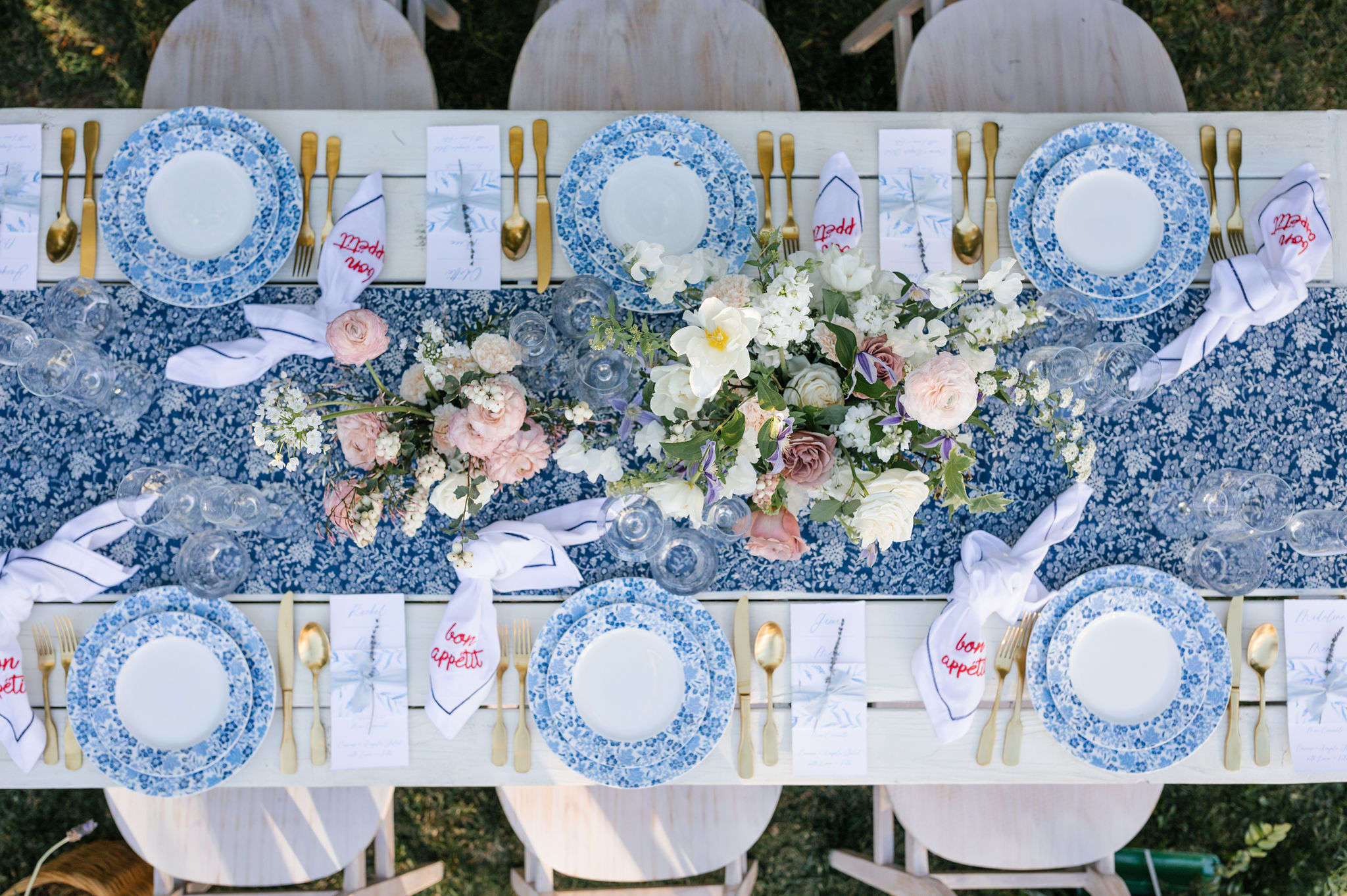 More pretty flowers to set the mood. I wanted a few baskets with lavender and other blooms as that seemed to add a very French touch.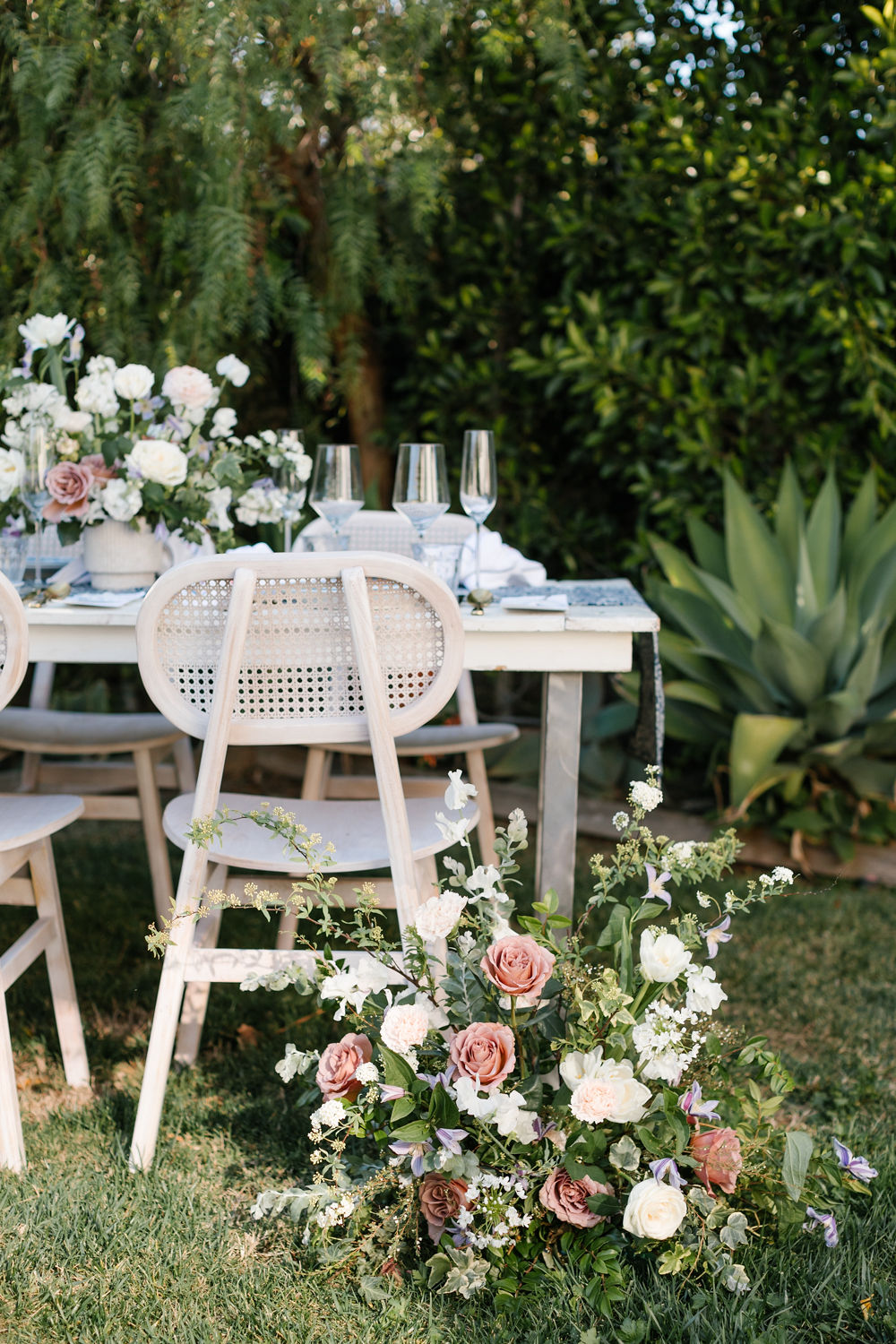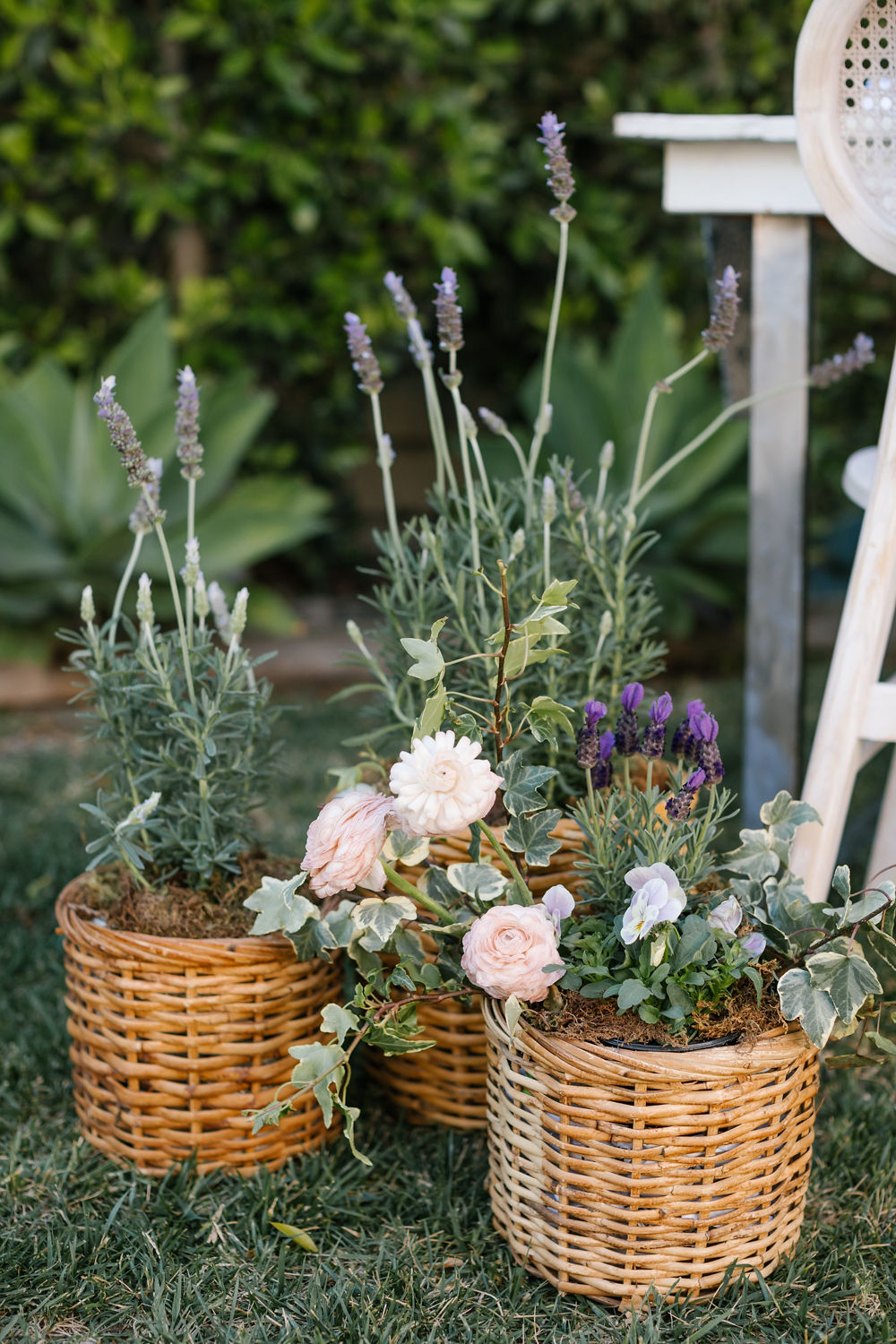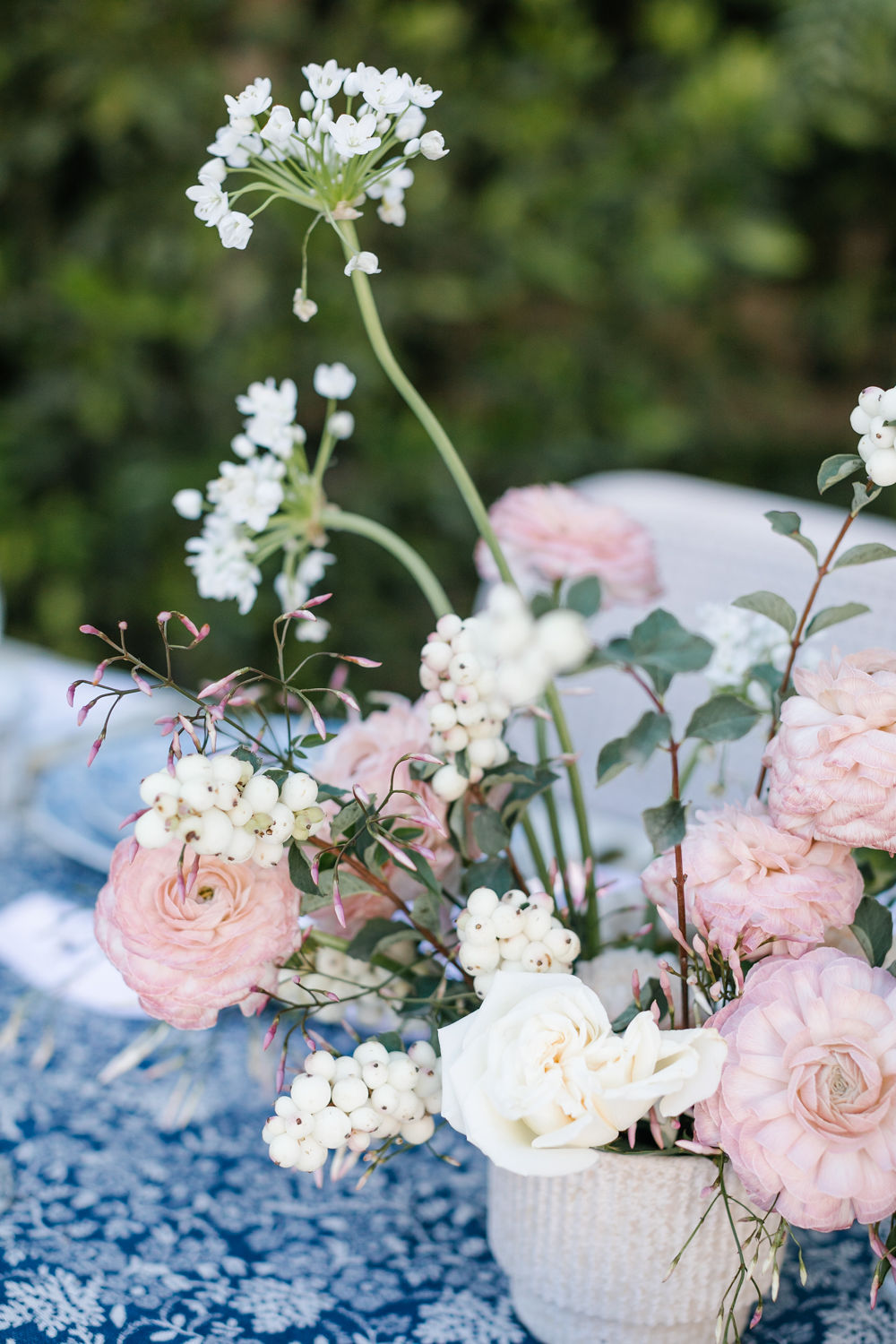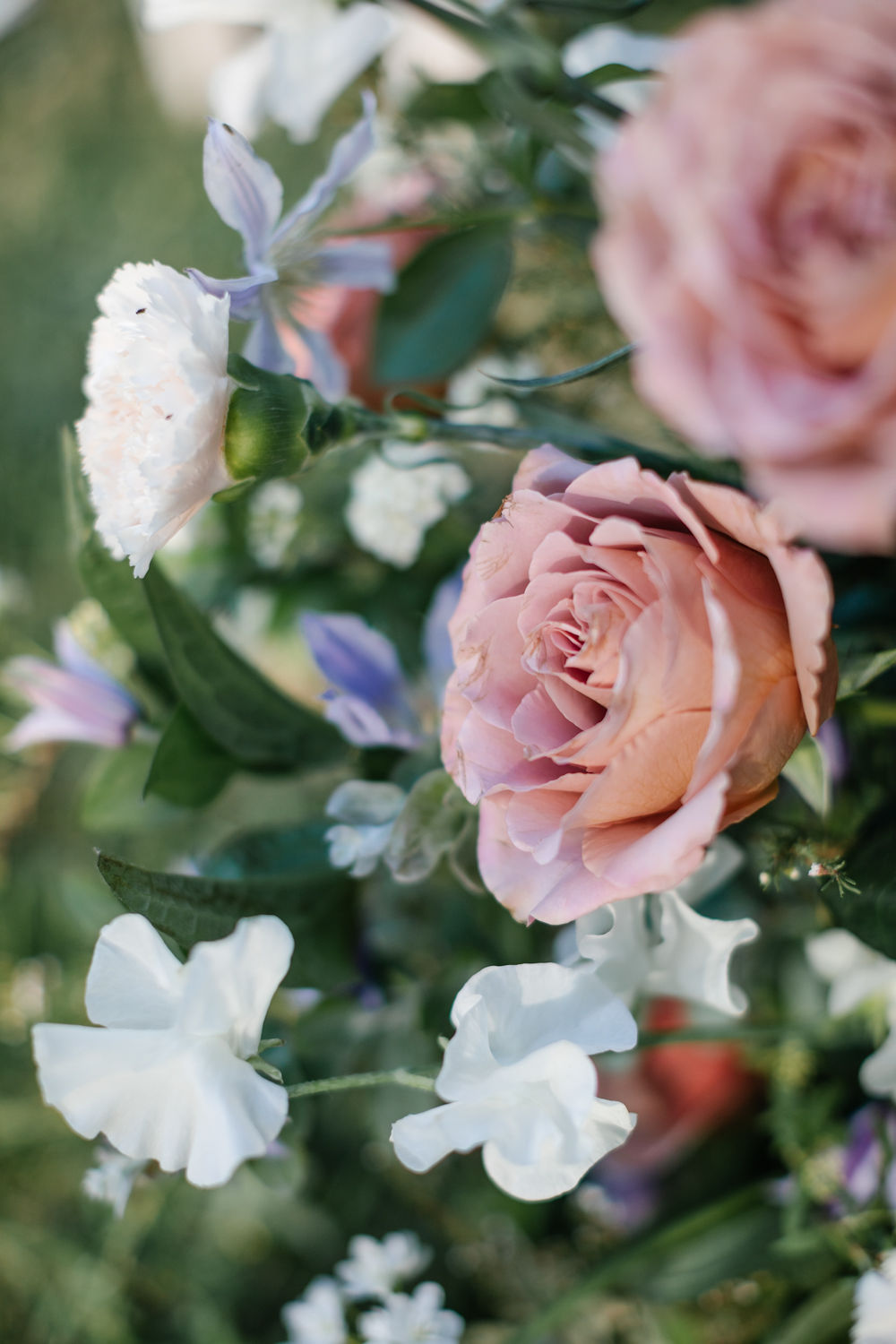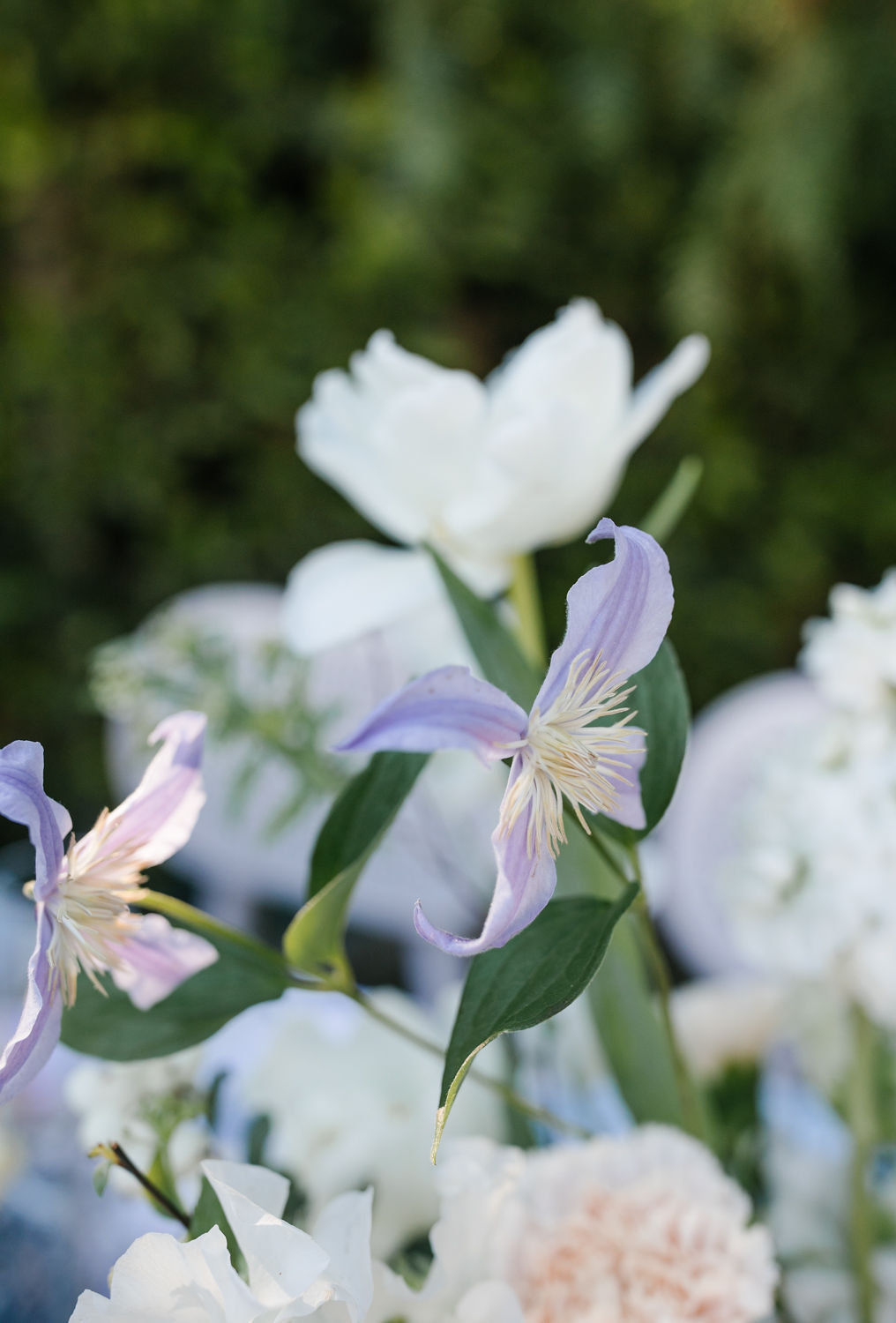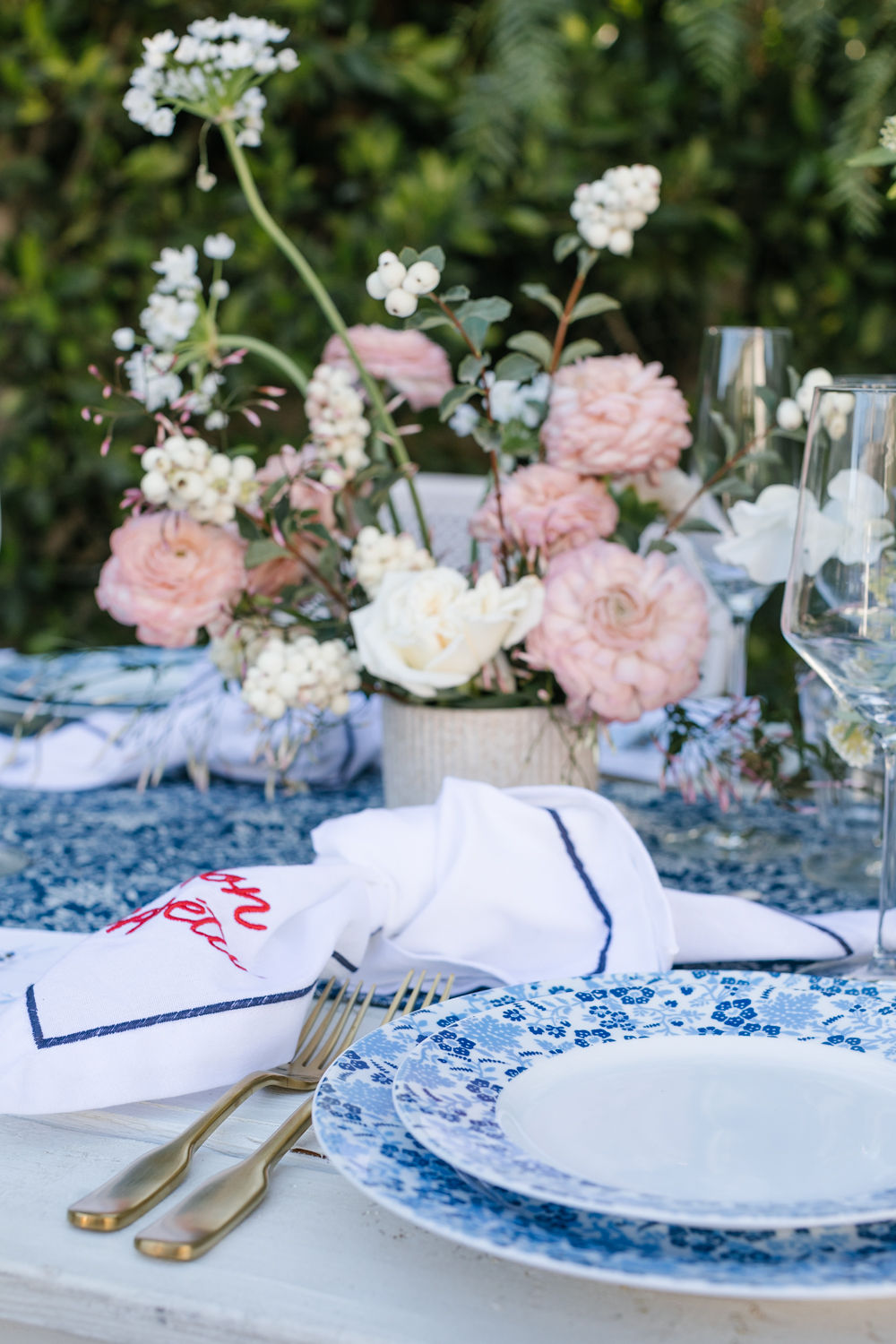 Isn't she lovely? Such a dreamy table…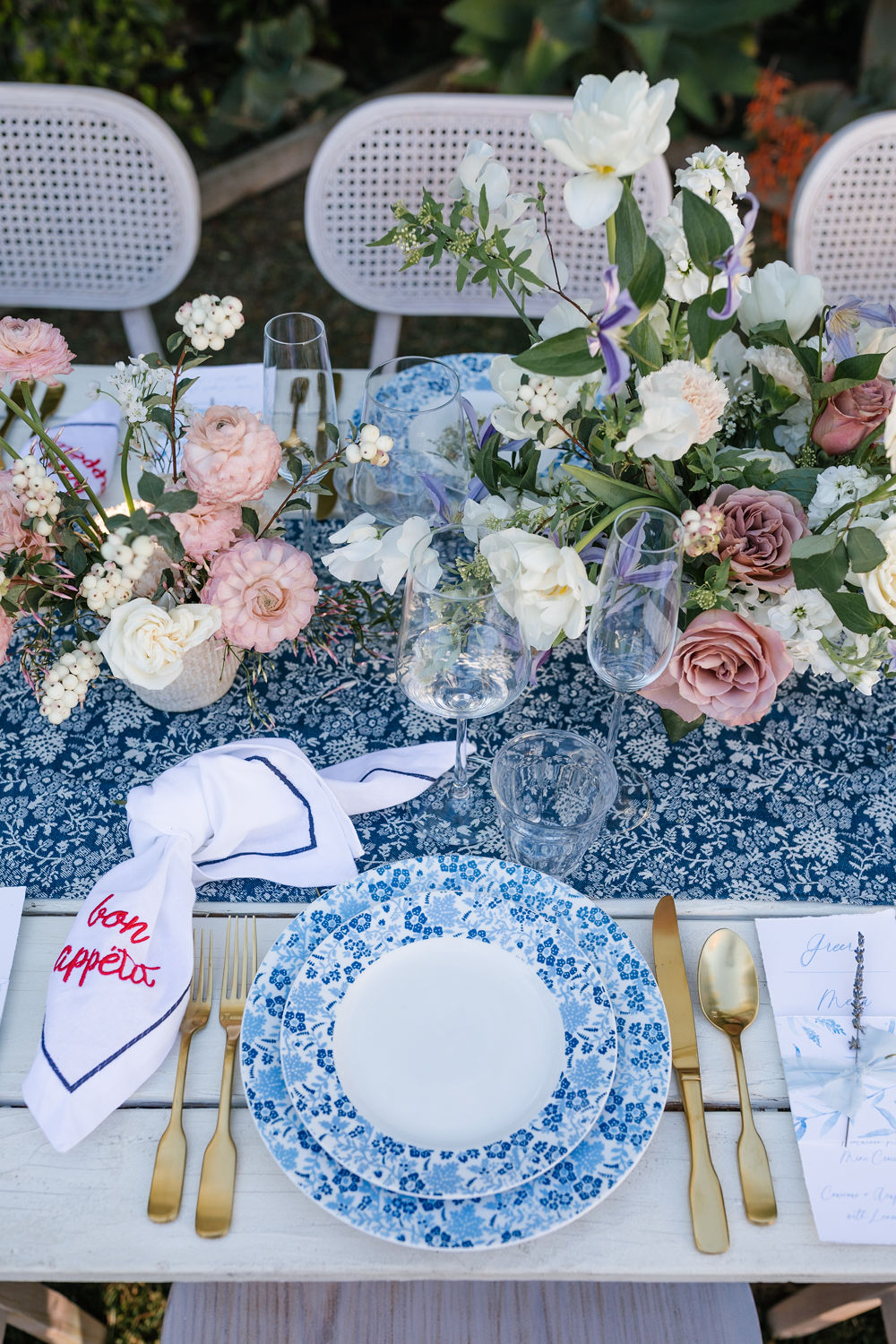 I'm also loving these new chairs that Sweet Salvage Rentals added to their collection. I see them in lots more events to come, they are amazing!!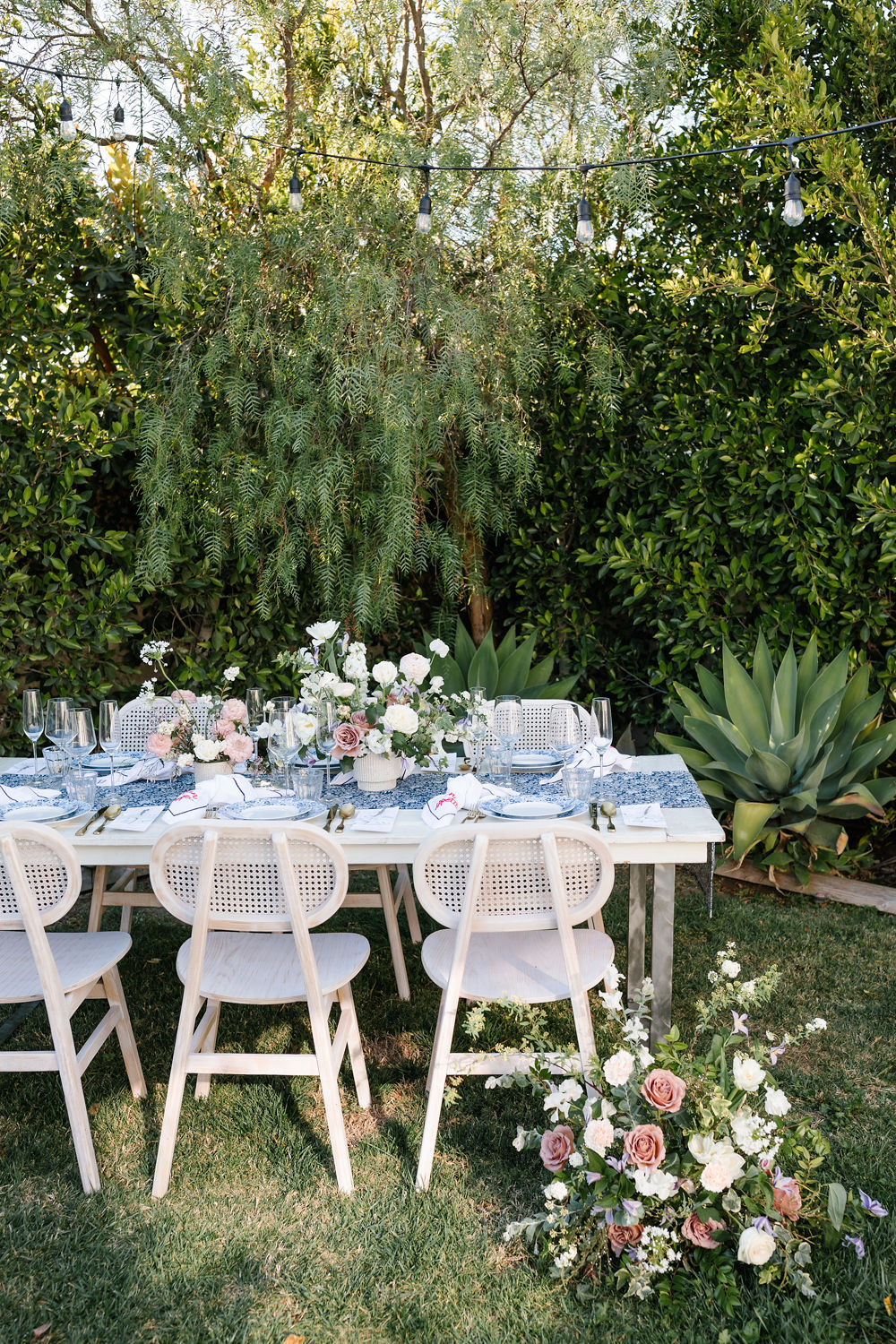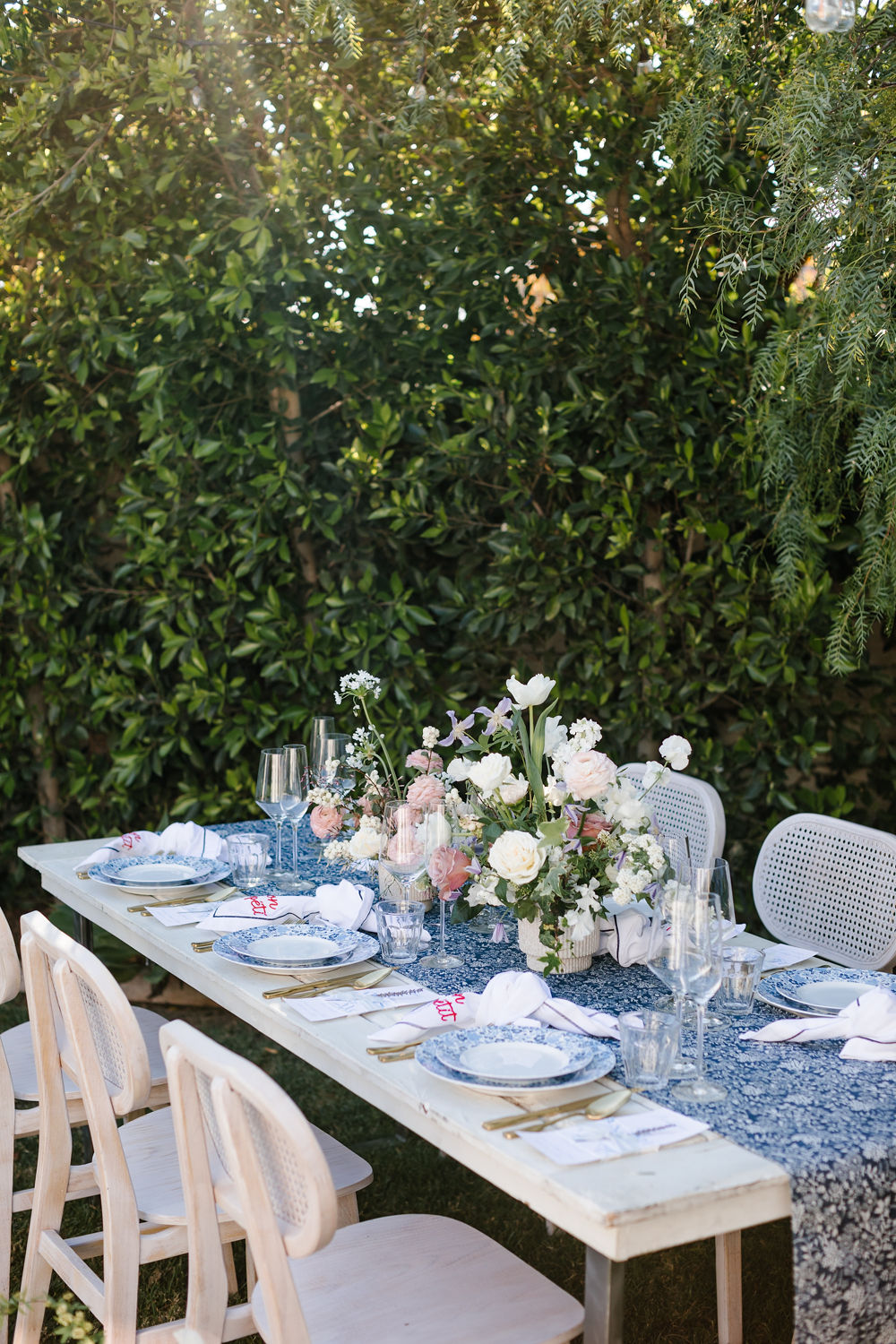 So you have the pretty decor, but what about the food?! My friends at Taylor Made Catering brought all the delicious food and we started with this yummy charcuterie board! From the cheeses, to the crackers, to the meats, and the jam it was scrumptious! Such a nice start to a delicious meal…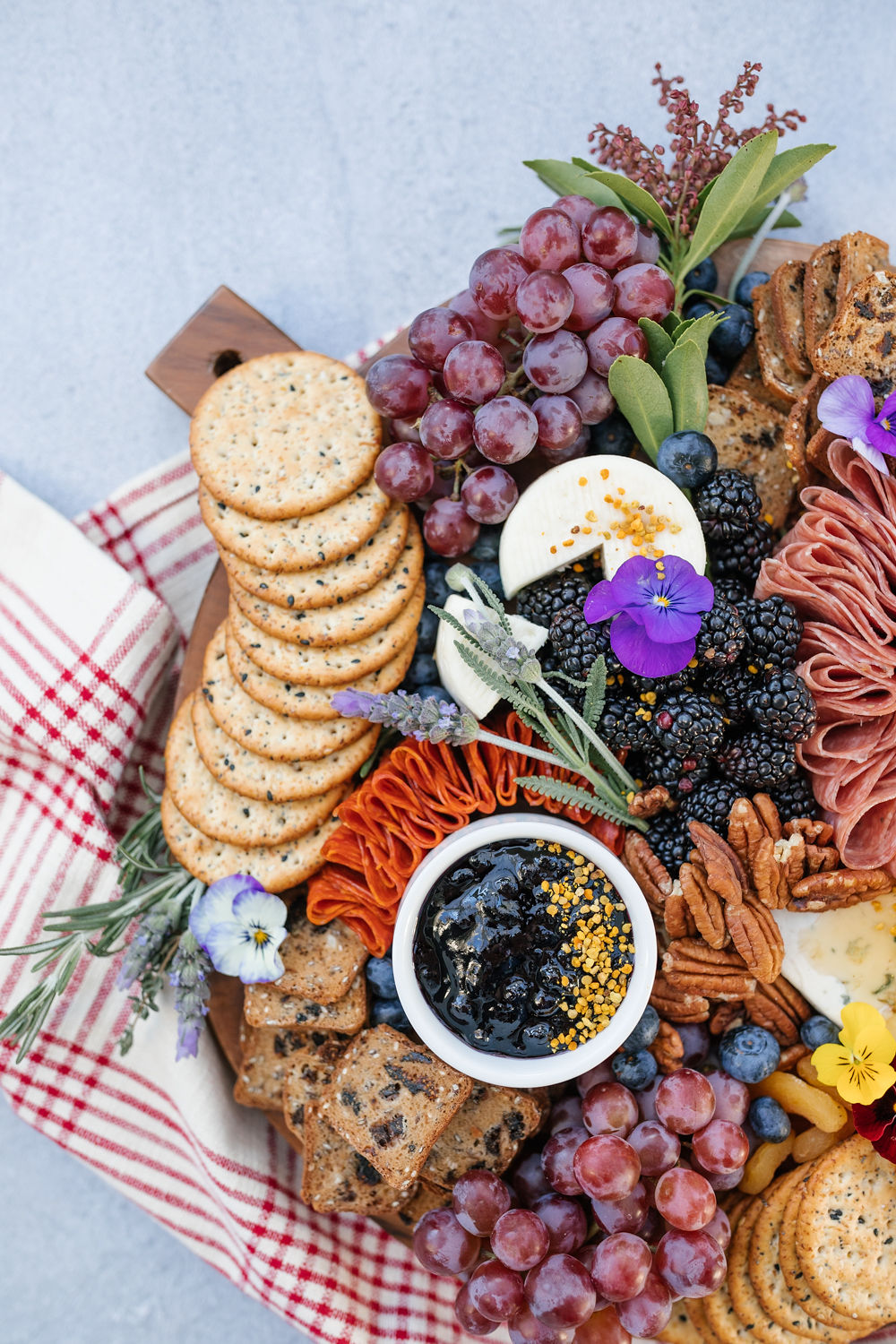 It got even better and better after that… Our spread was full of brunch favorites like croissants, salad, and eggs & toast. My brunch loving heard was in heaven…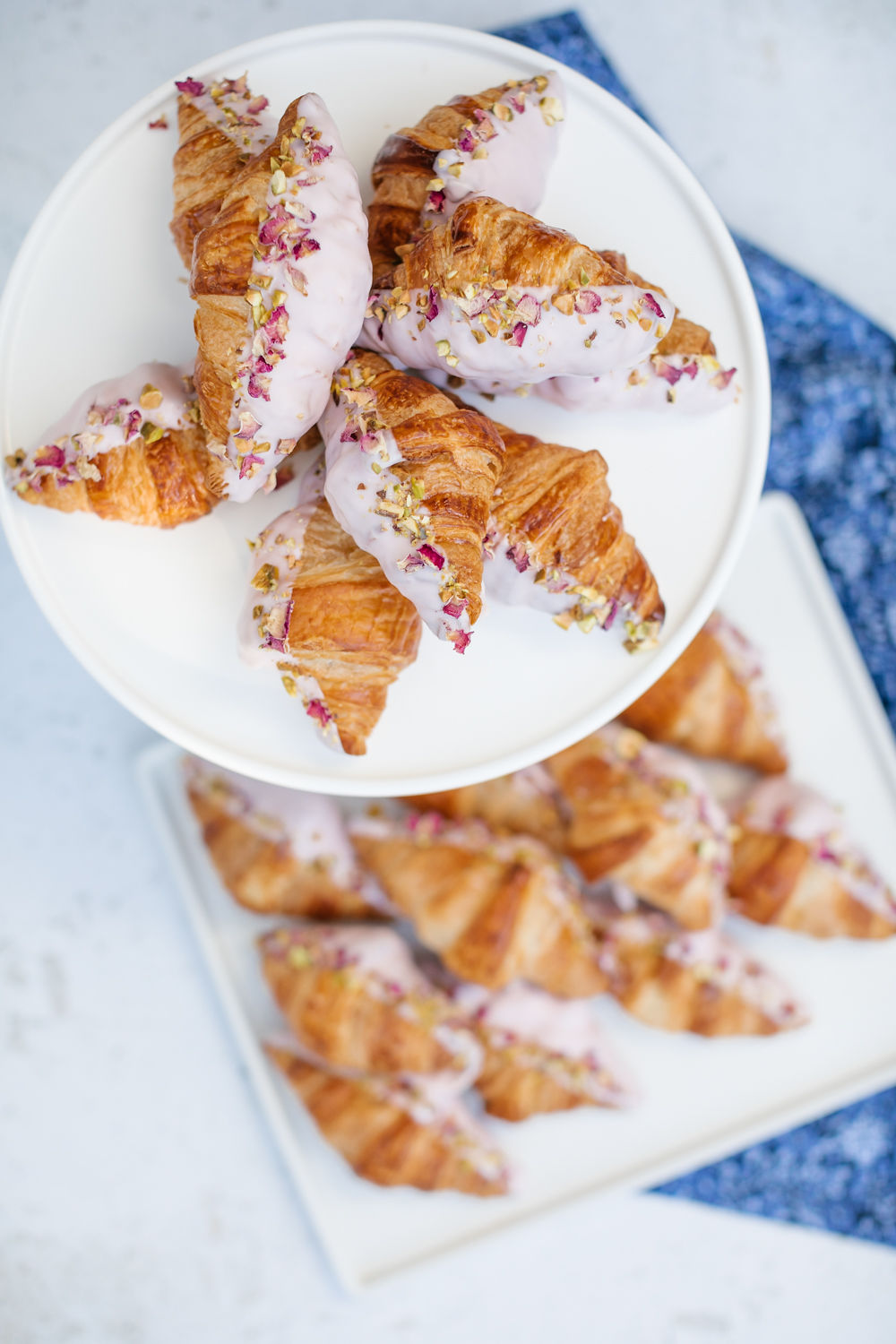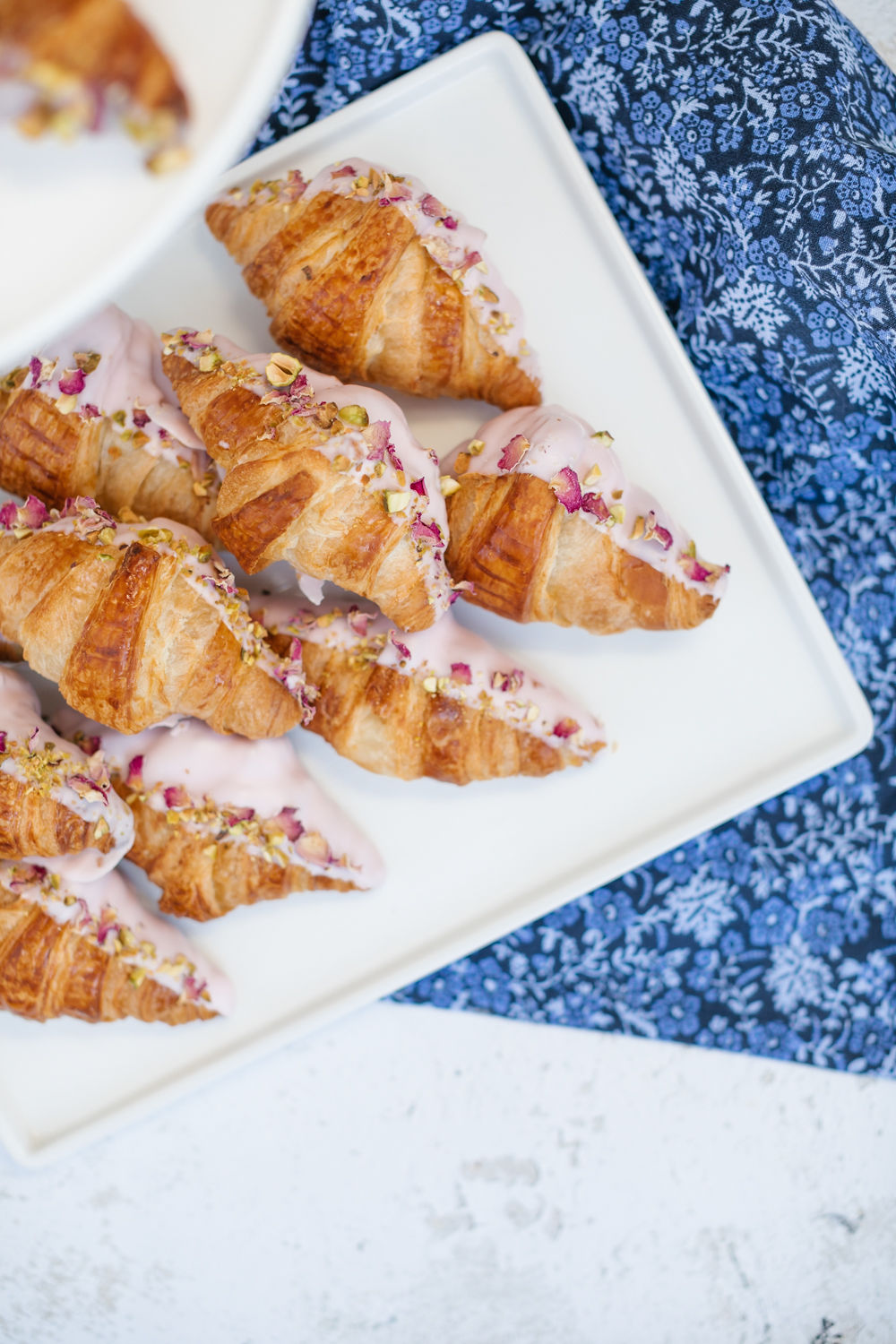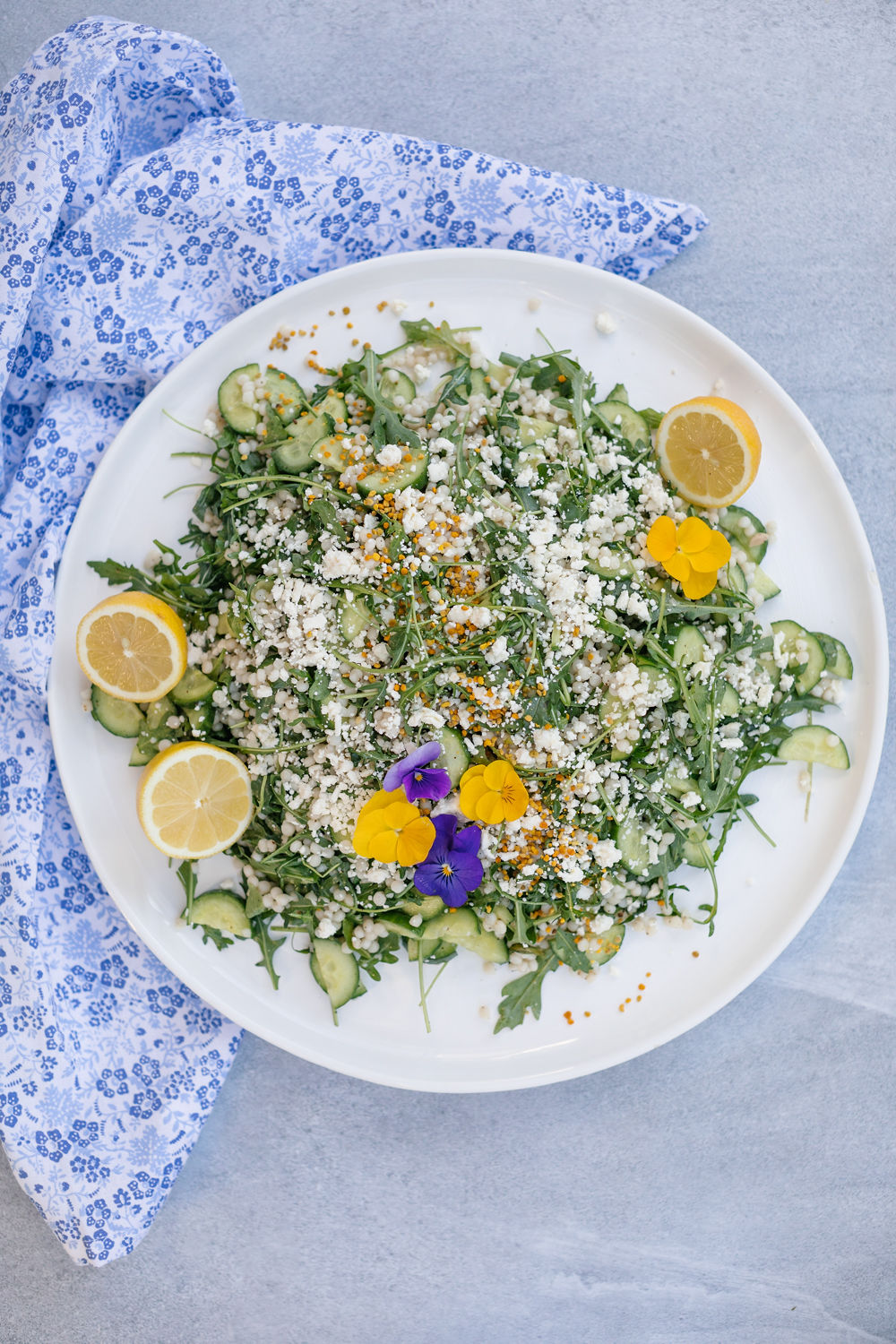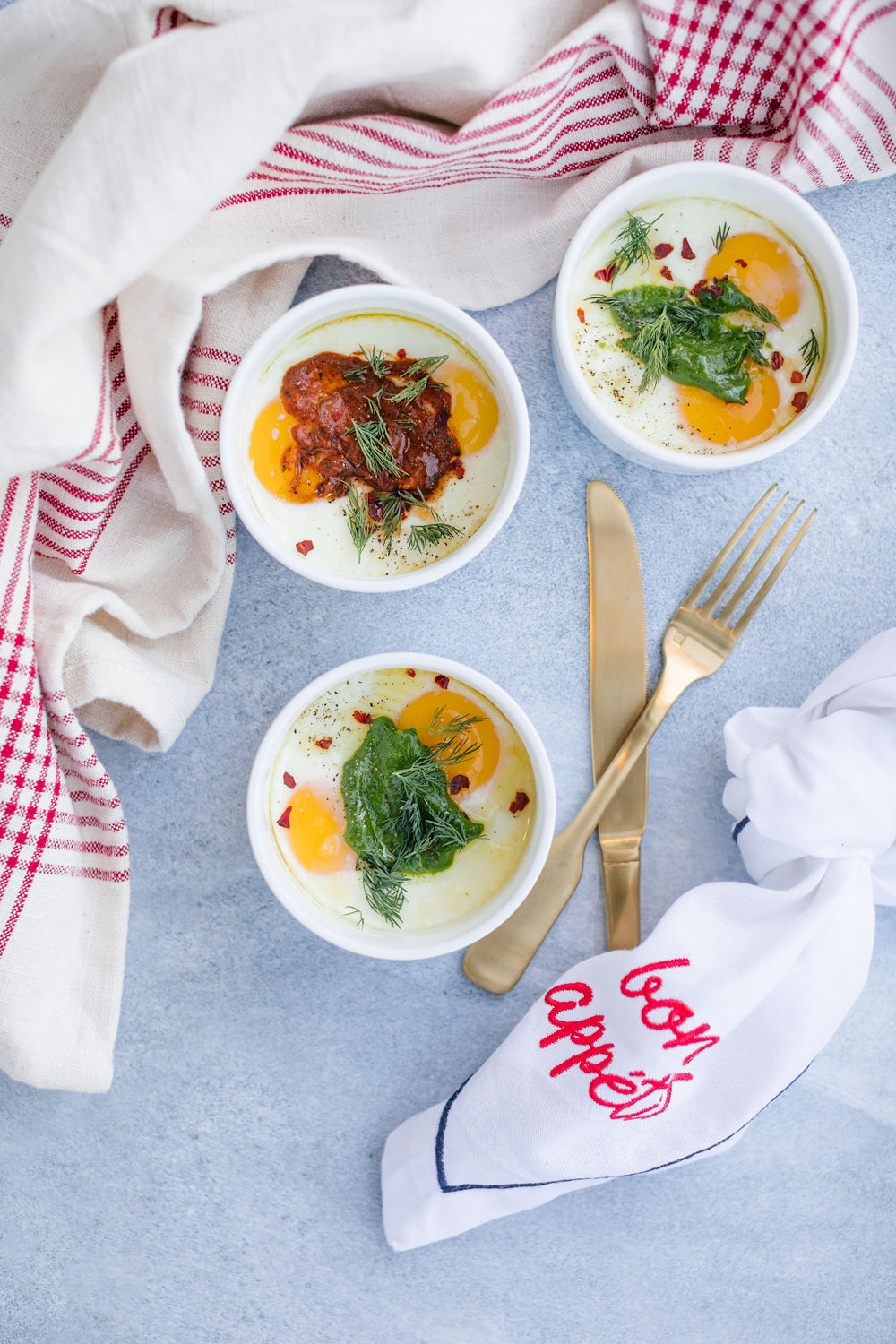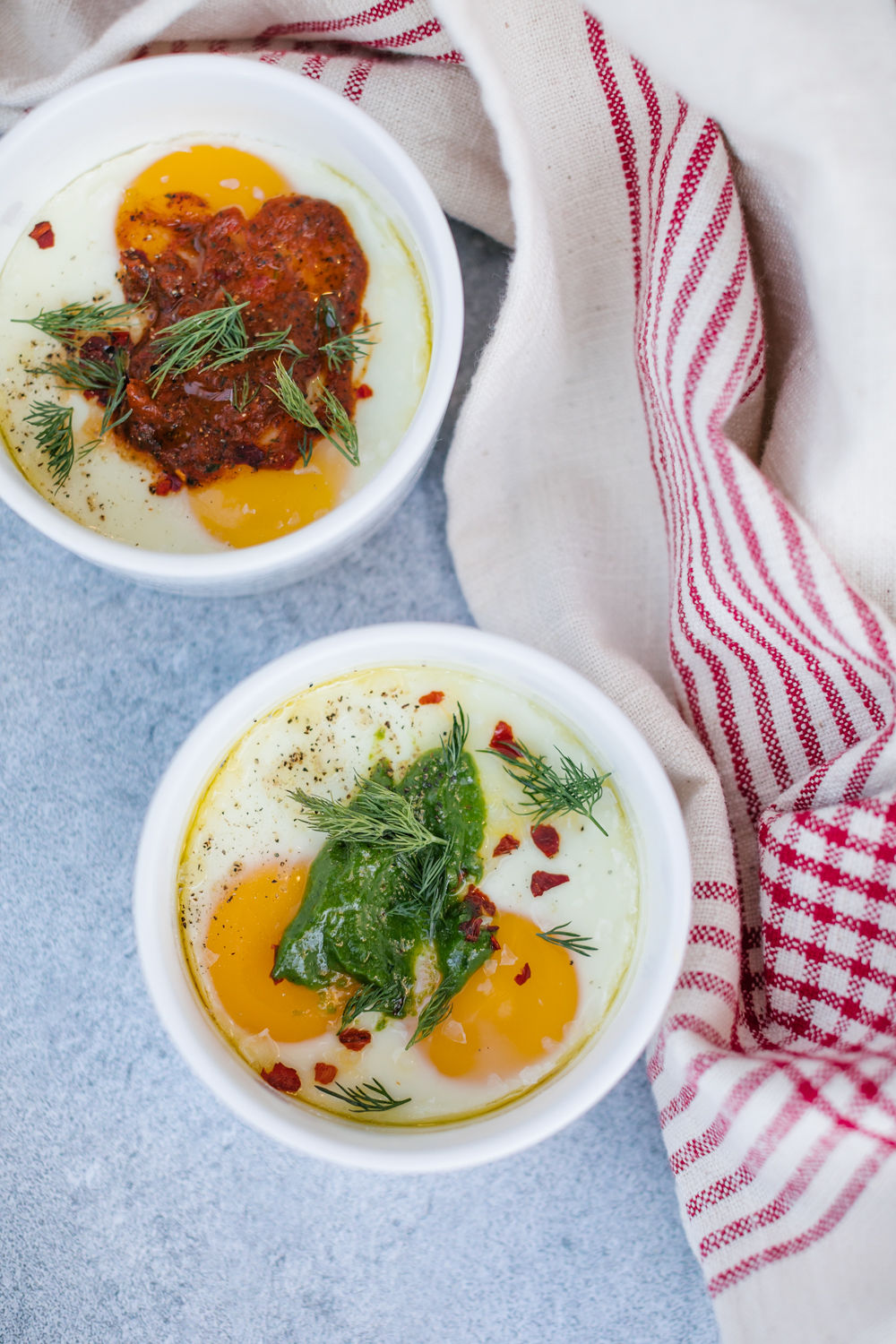 I didn't think our table could get more gorgeous but then I added the most delicious food and voila! Perfection…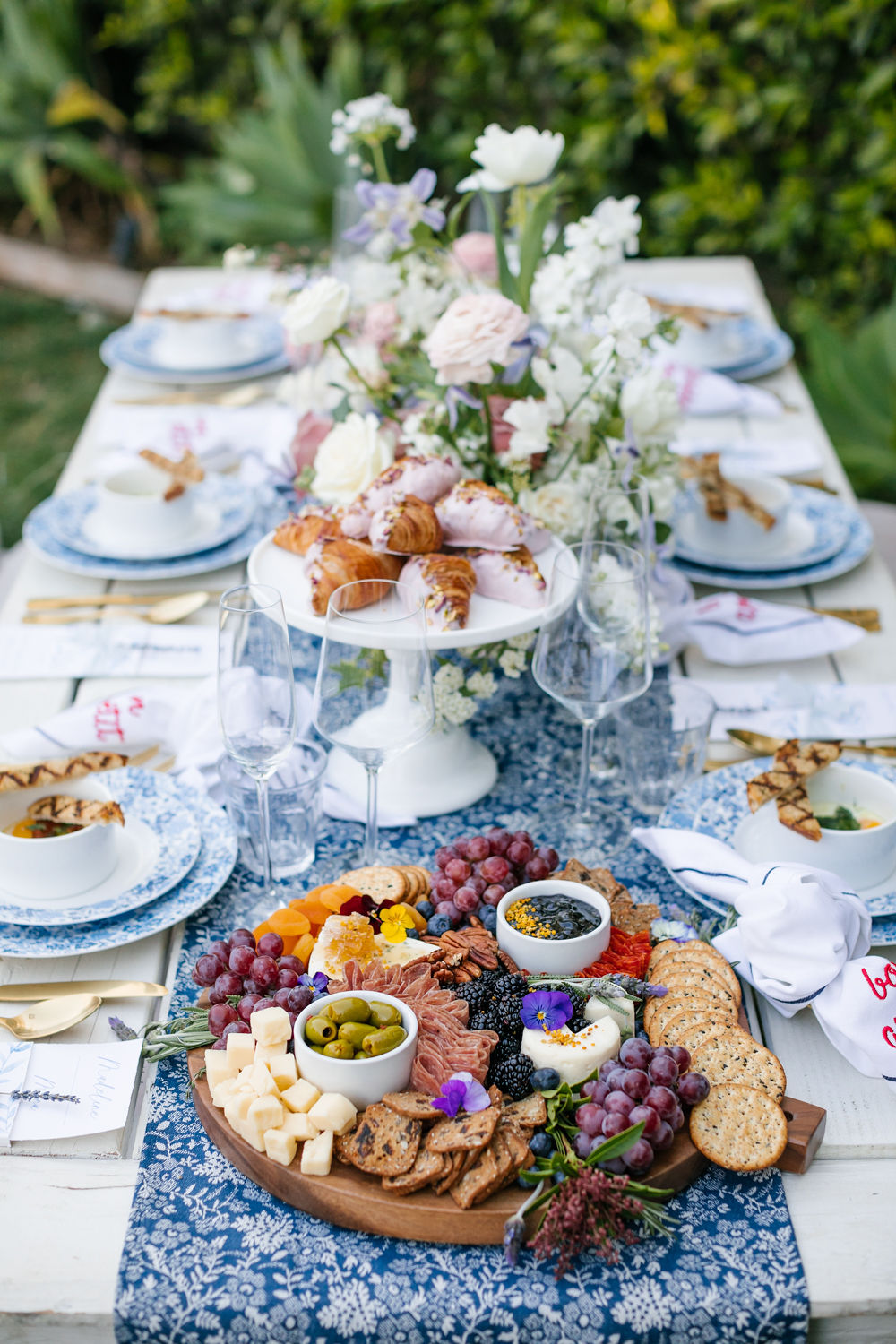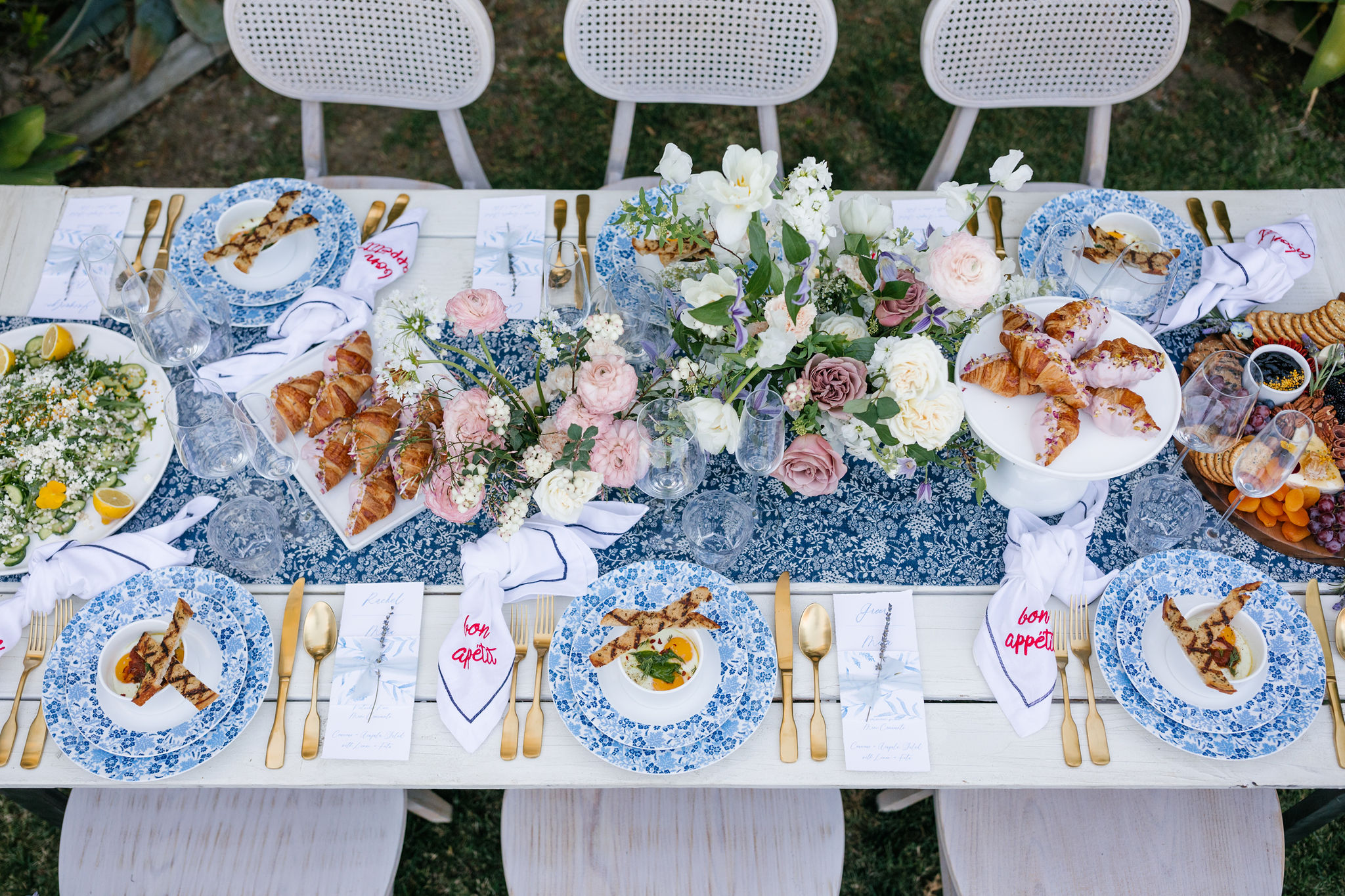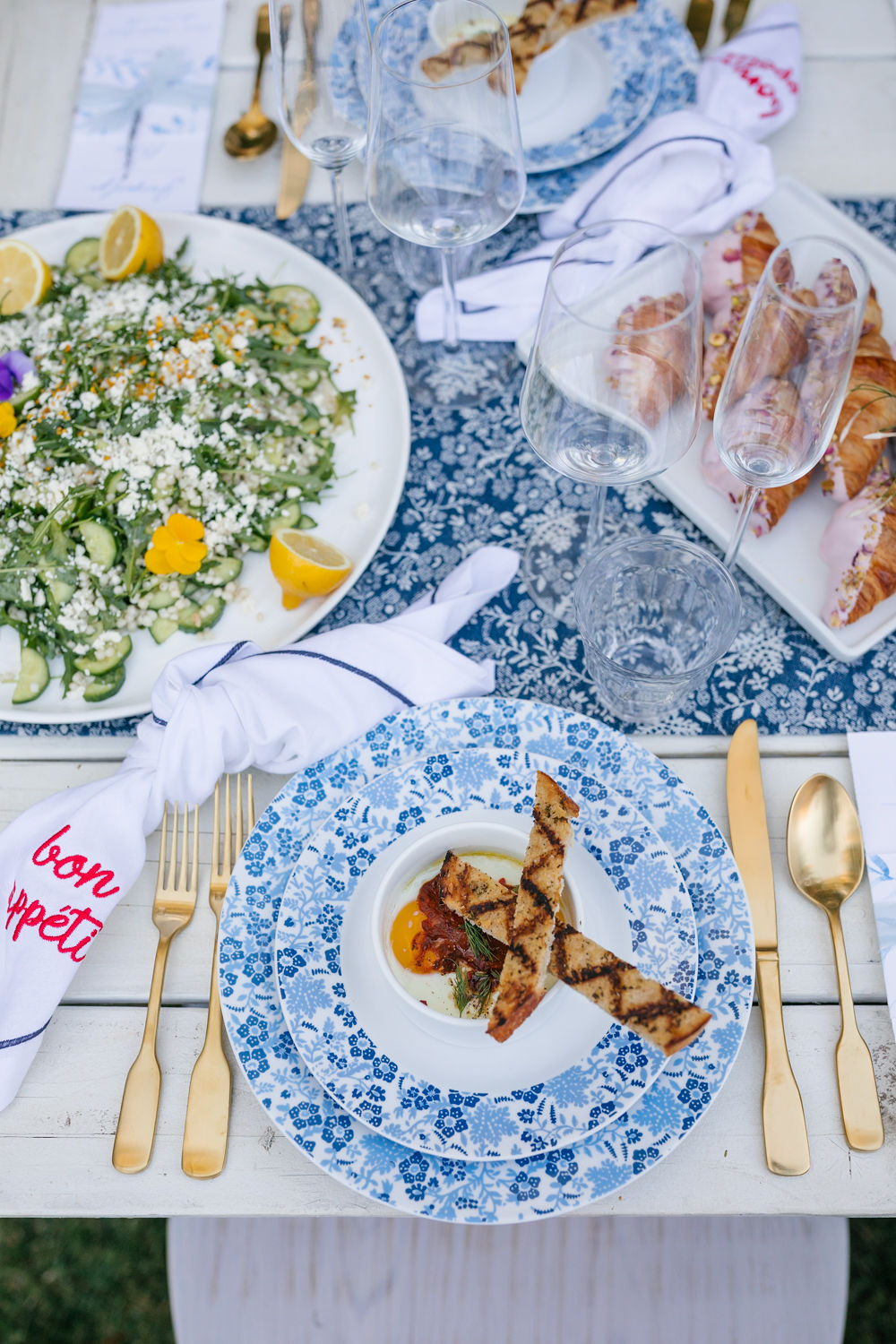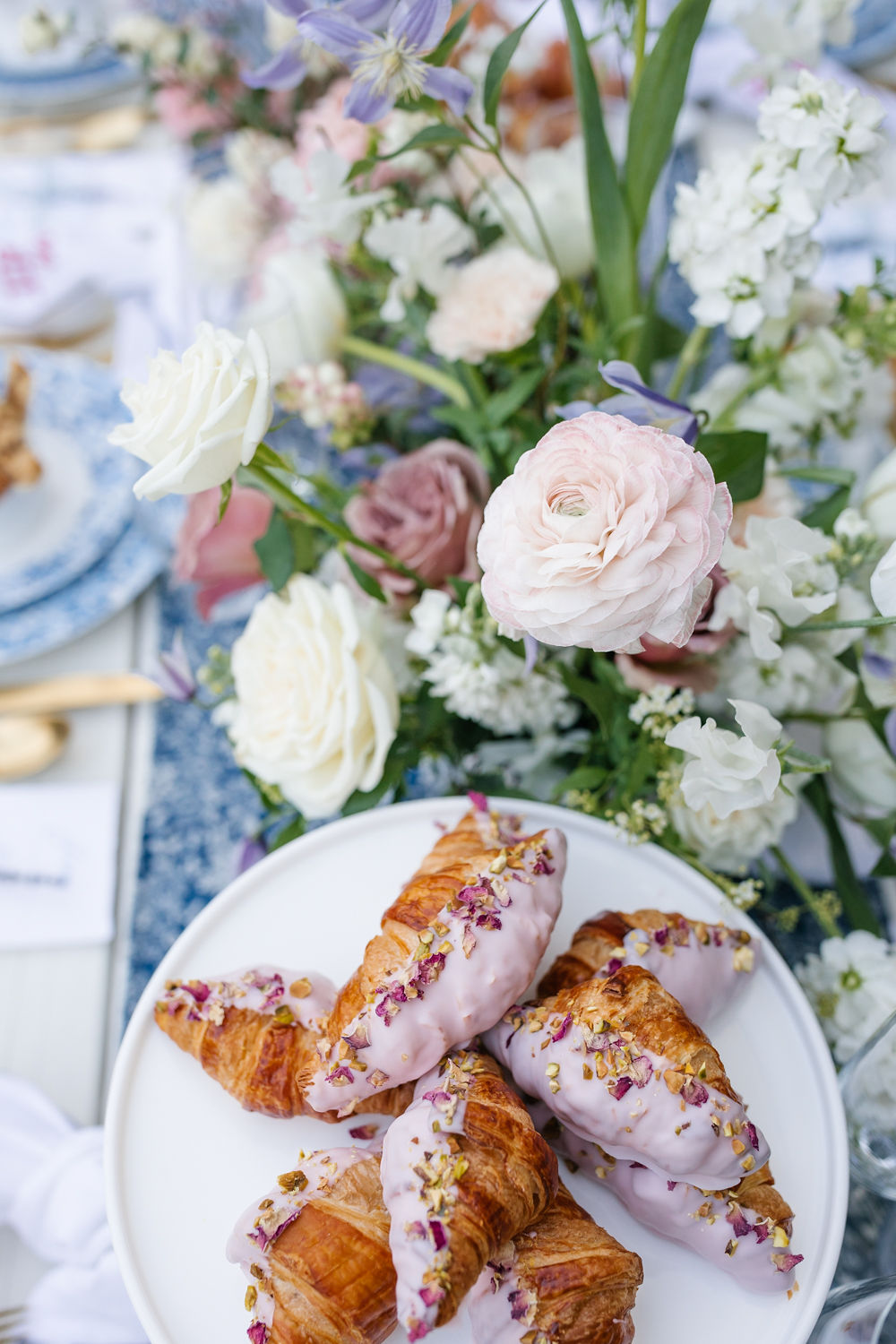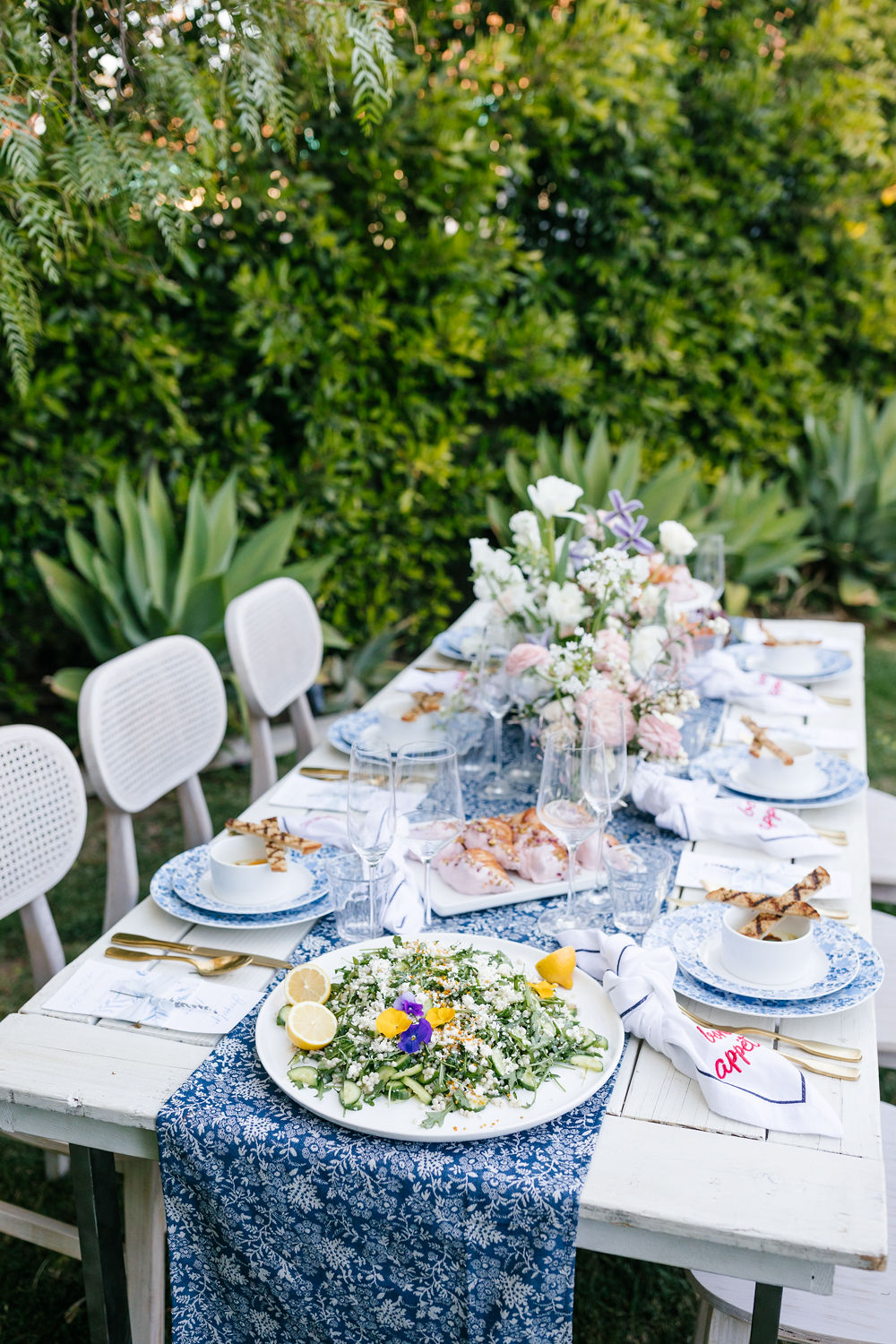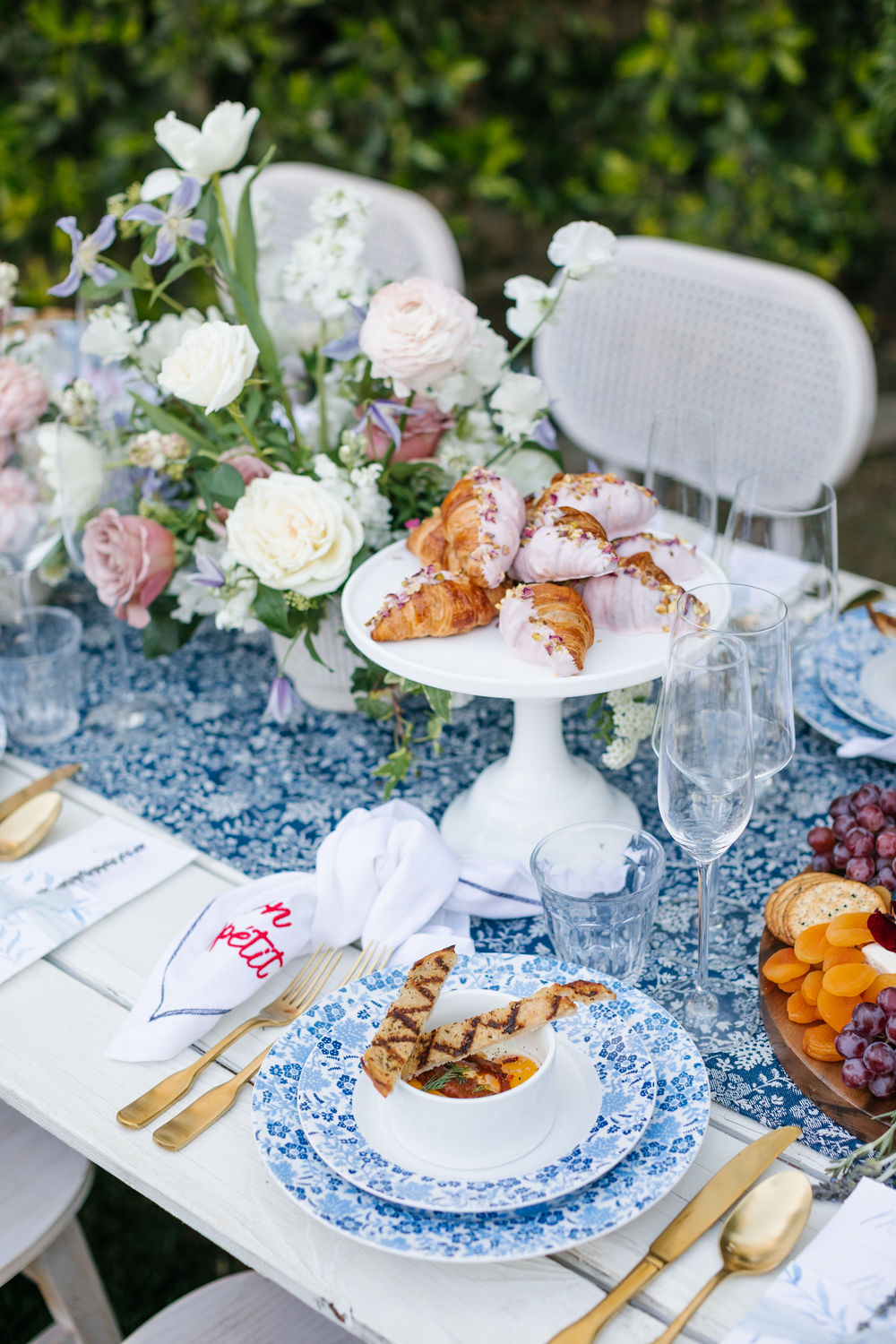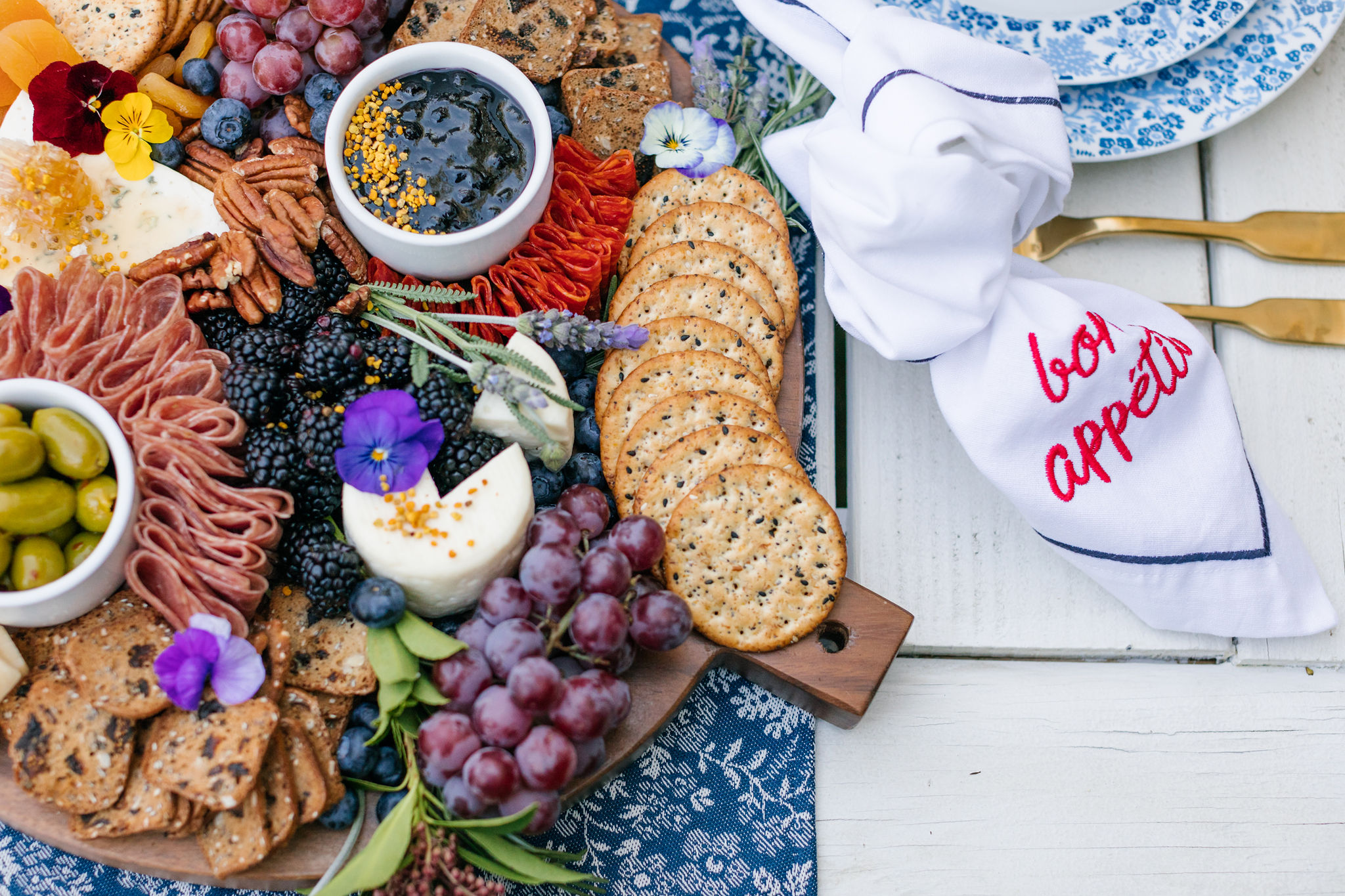 Last but not least there are two more steps… First, enjoy the view. You created all of this pretty and hosted an amazing brunch for your guests.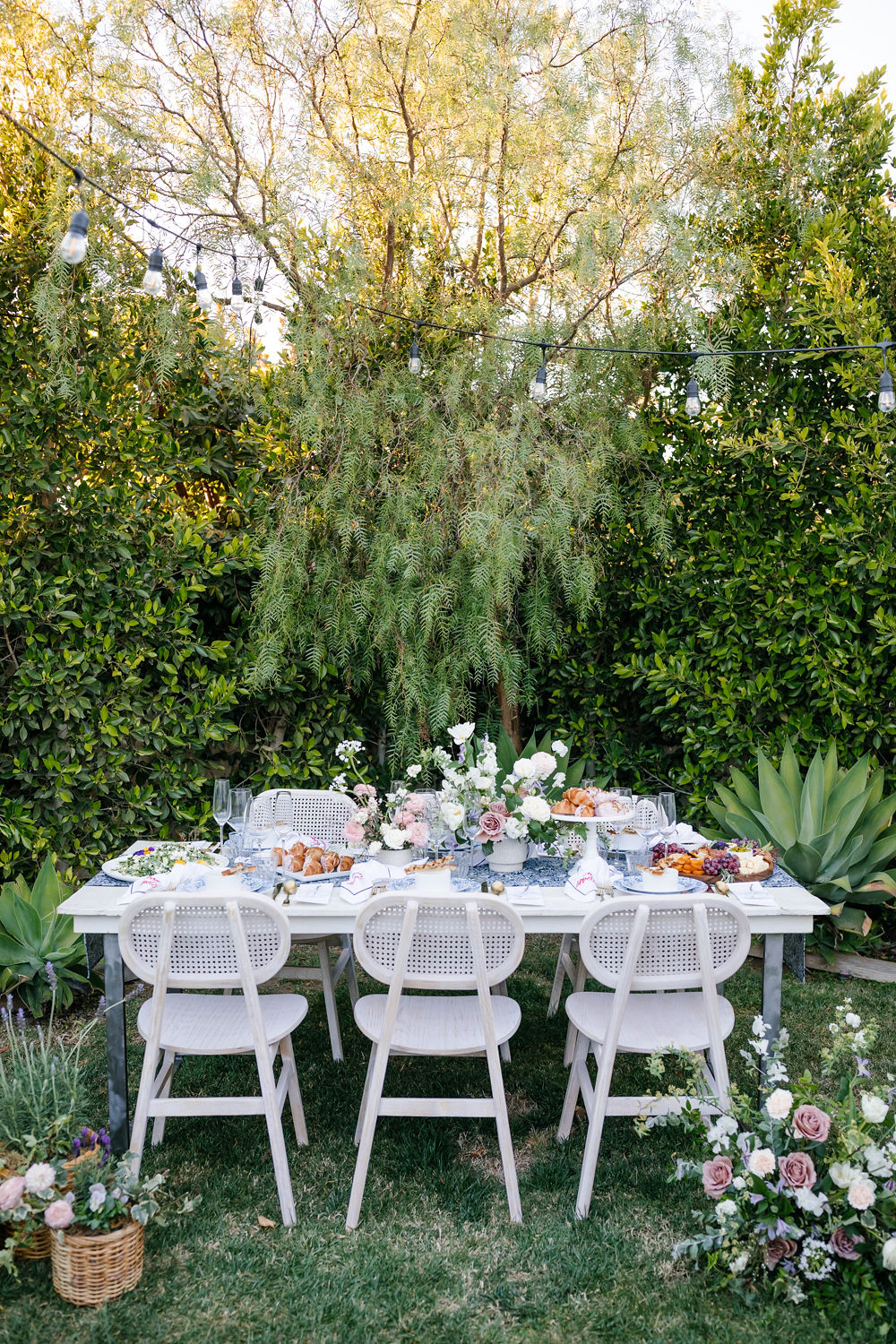 Lastly, pour yourself a glass of rosé, you deserve it!!!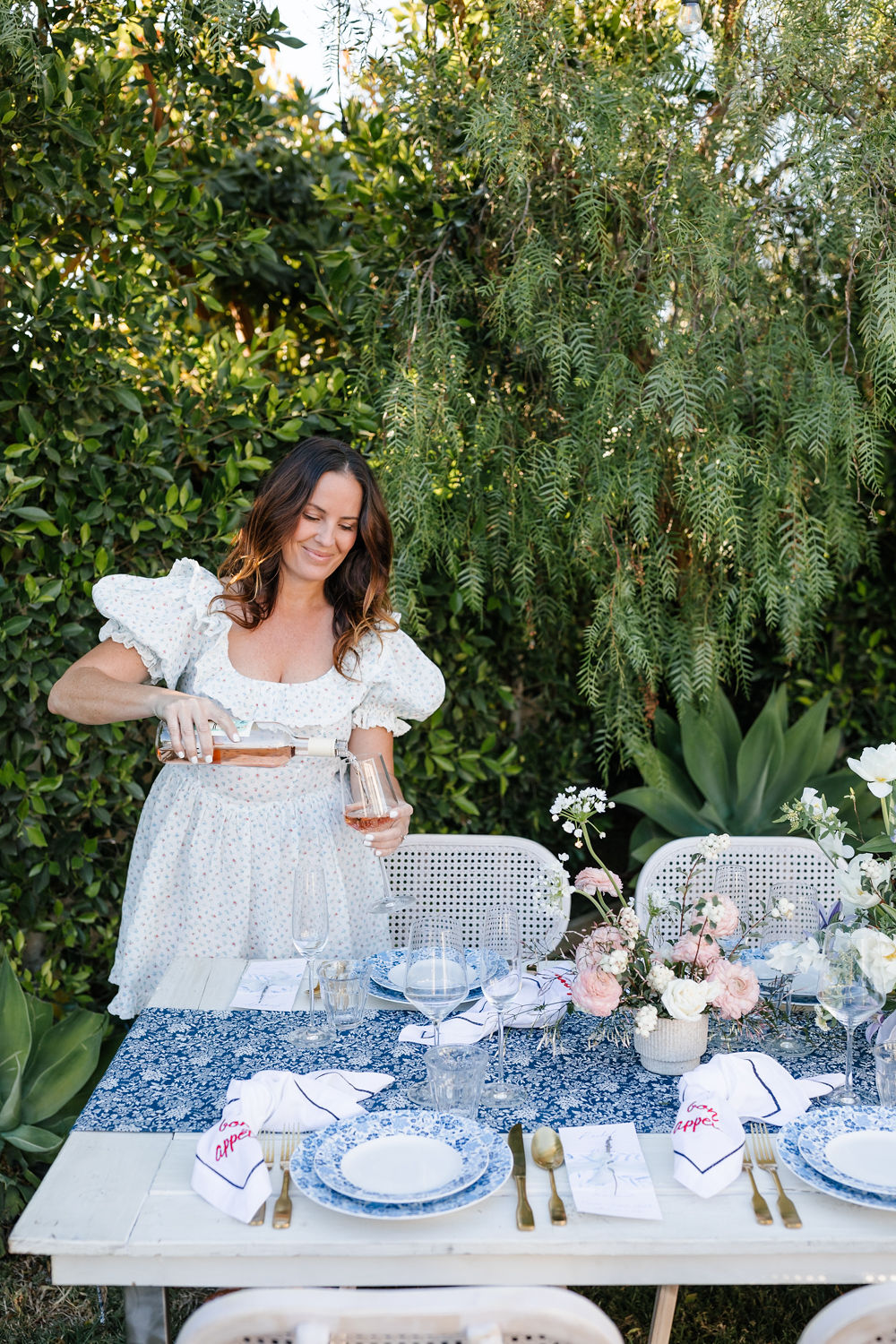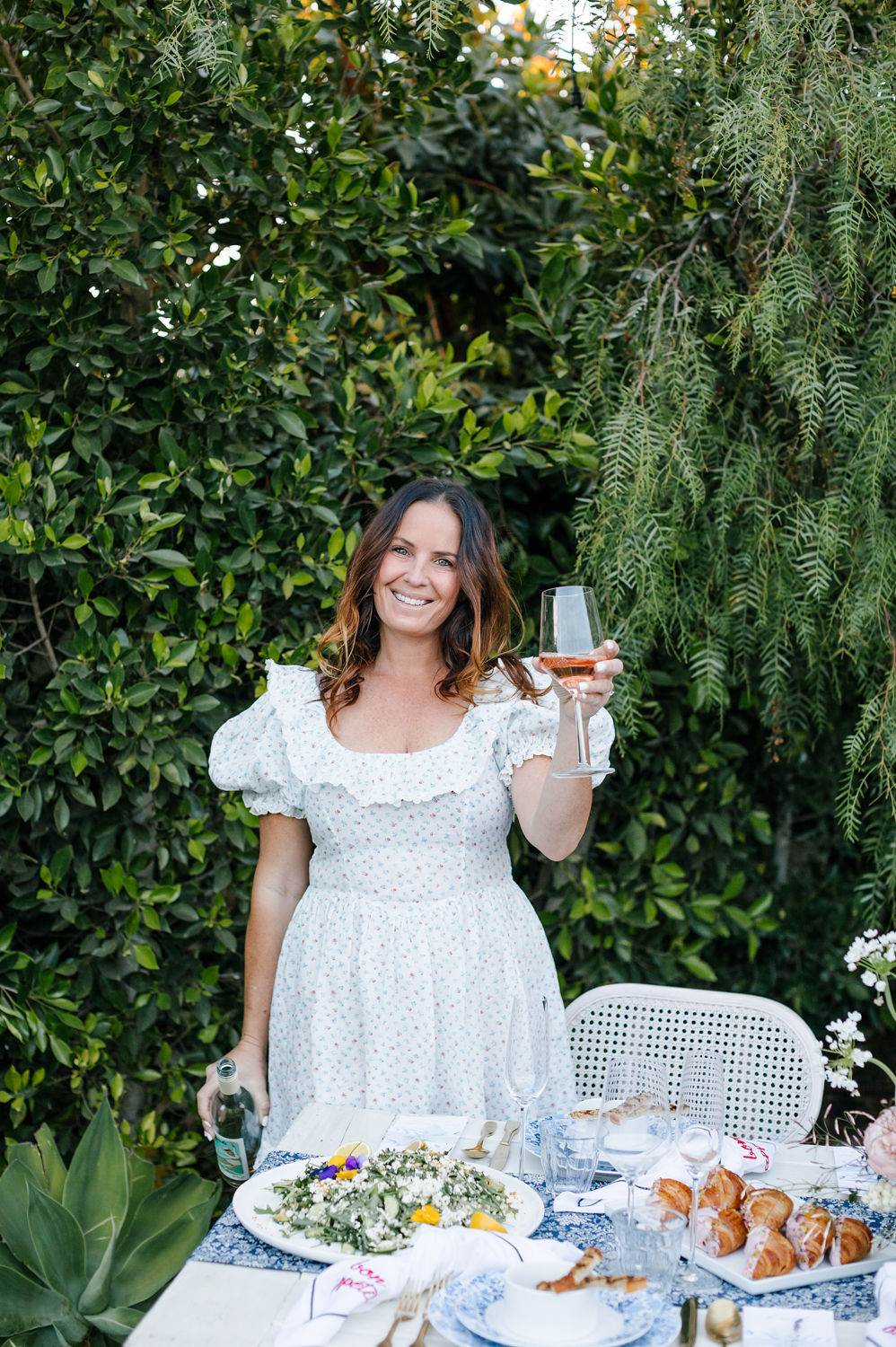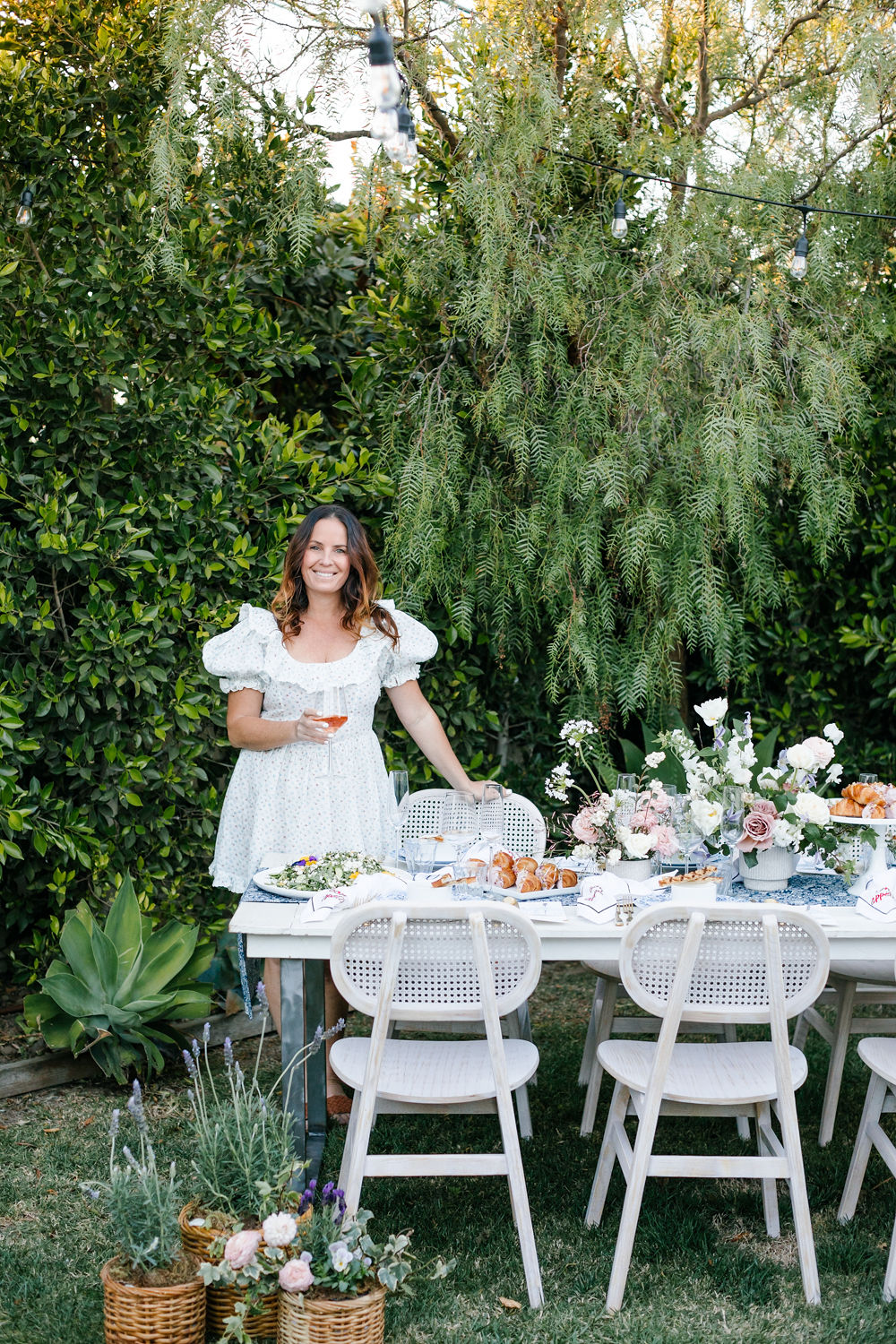 Cheers!!!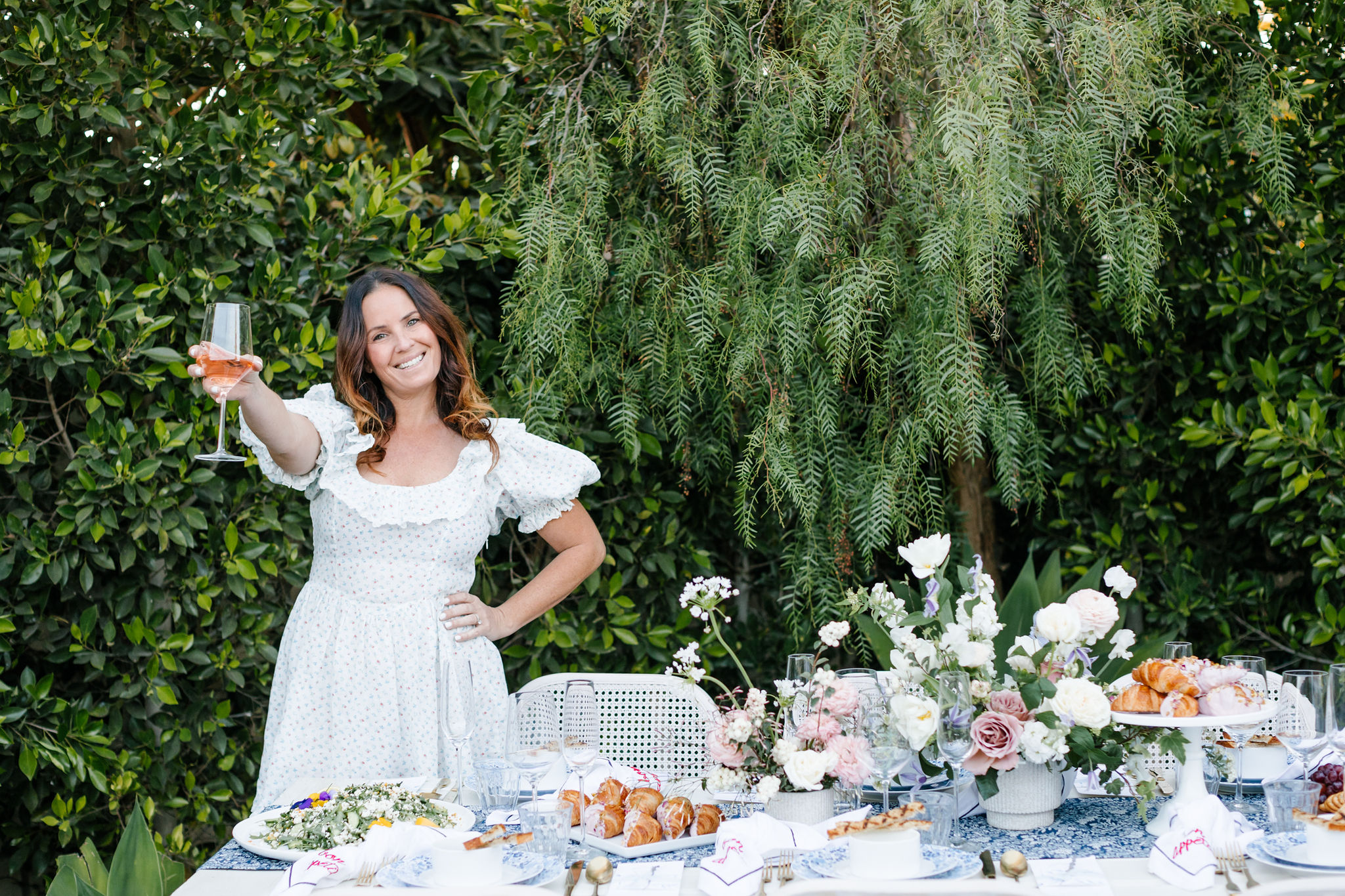 Now who's ready for all the weekend brunch dates? I know I am!
xx
Jacquelyn