Last year we had the pleasure of planning and designing this pretty little party at the park for a brother and sister duo celebrating their birthdays! The party was supposed to happen in 2020, but we all know how that went. We made up for it though with tons of fun for those two cuties and all of their friends! Their mom Alicia had a beautiful Spring/Easter vision that we brought to life with gorgeous colors and florals. I'm so excited to FINALLY share this one! Waiting a year is hard my friends!!!
Photos by the talented Corrie Lynn Photo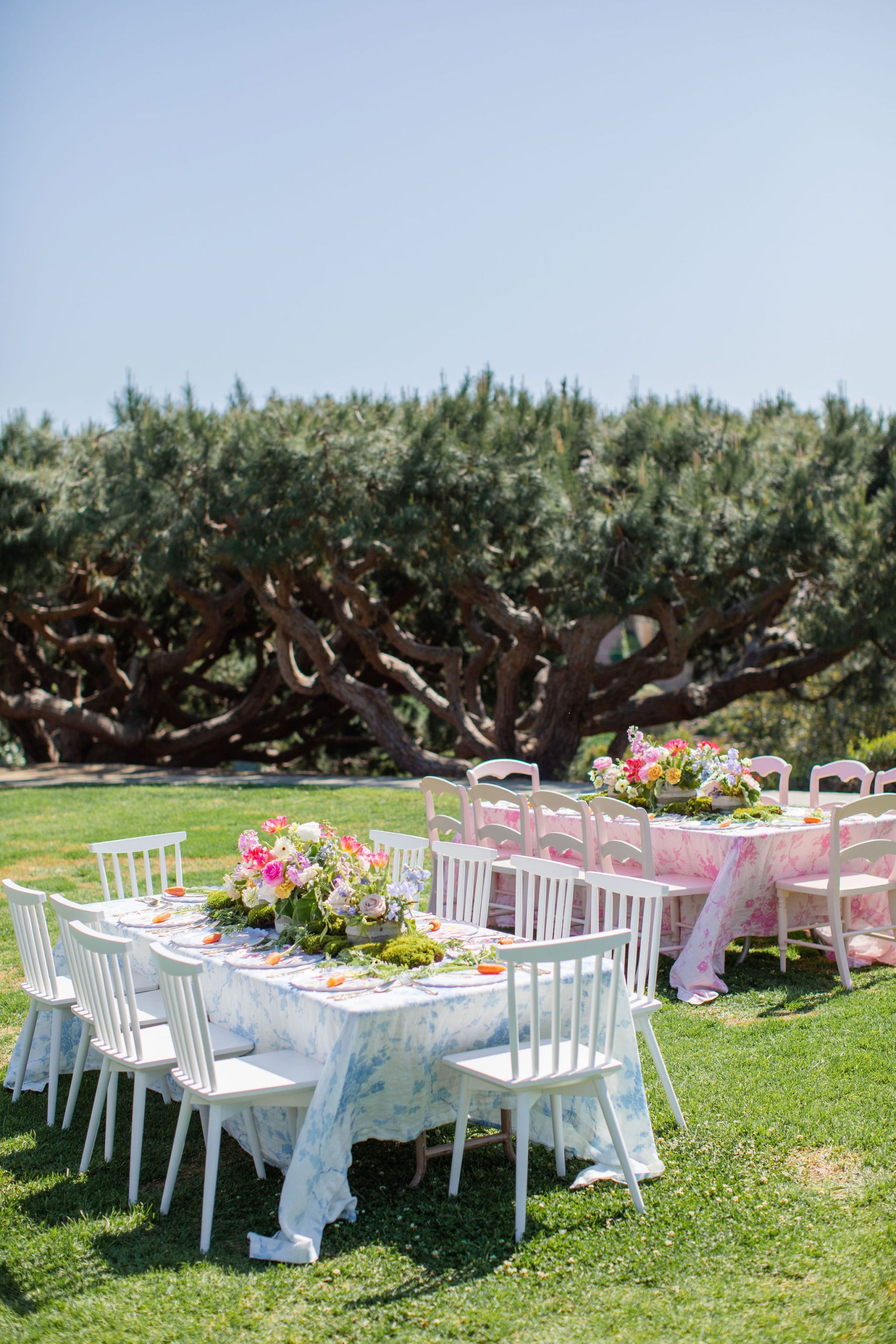 Alicia had this pretty invite made for her guests. I love when our clients love the little details as much as us!!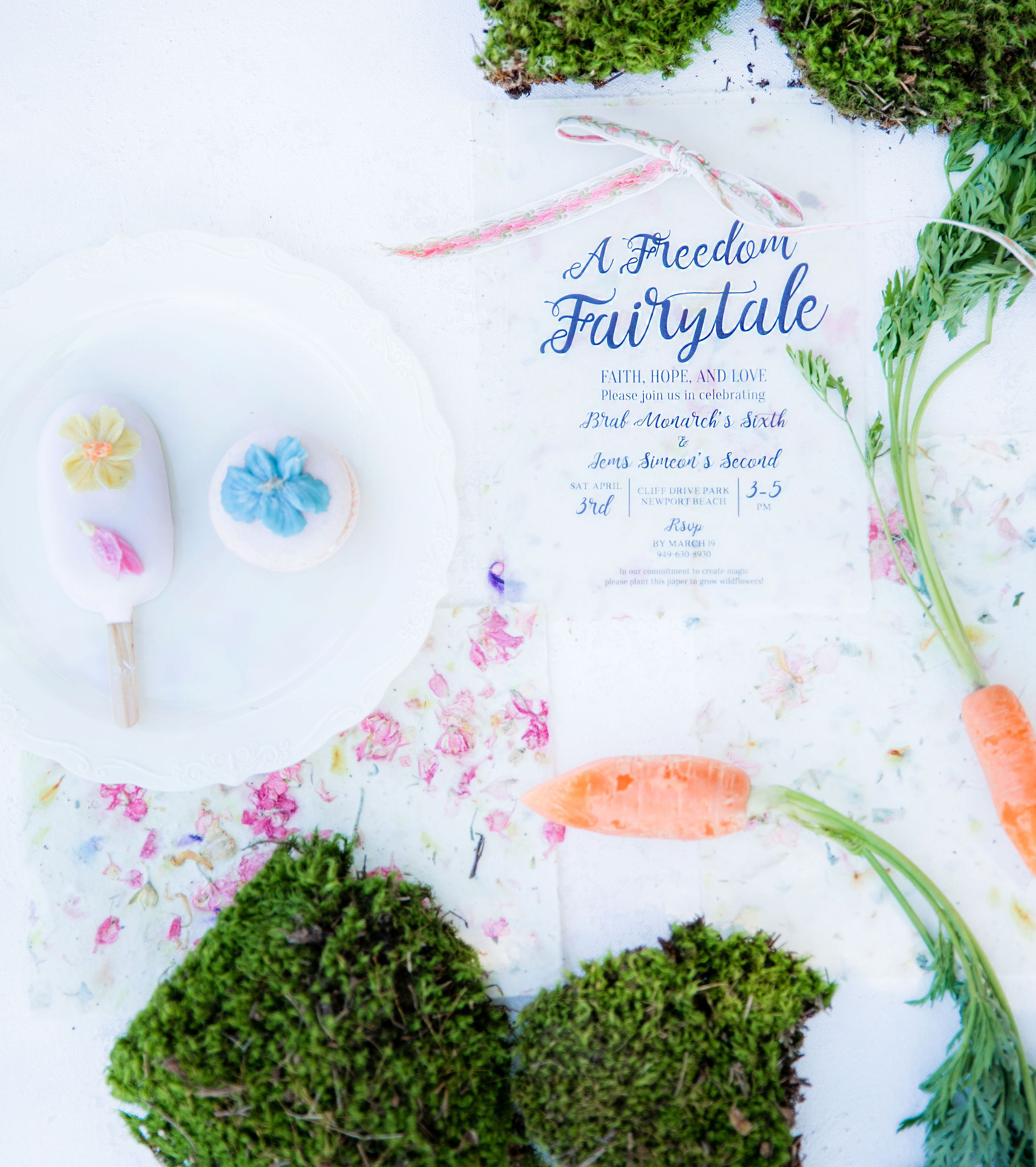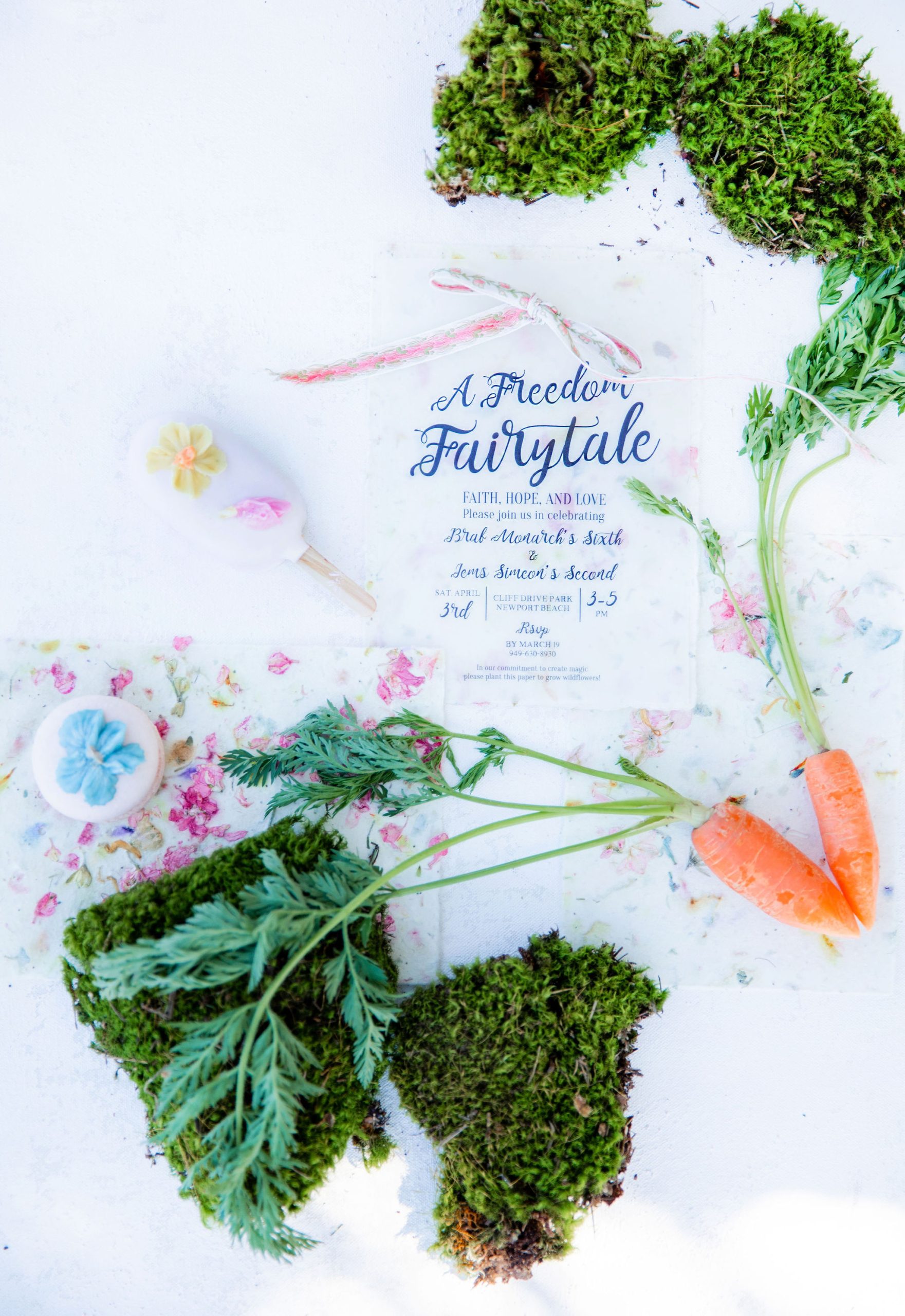 The party was held at the family's local park in Newport Beach. It is such a picturesque place for a party! We had our friends from Sweet Salvage Rentals bring in a few pieces like their adorable kid's chairs to make it extra pretty. The tables have linens from Love Shack Fancy that are to die for as well!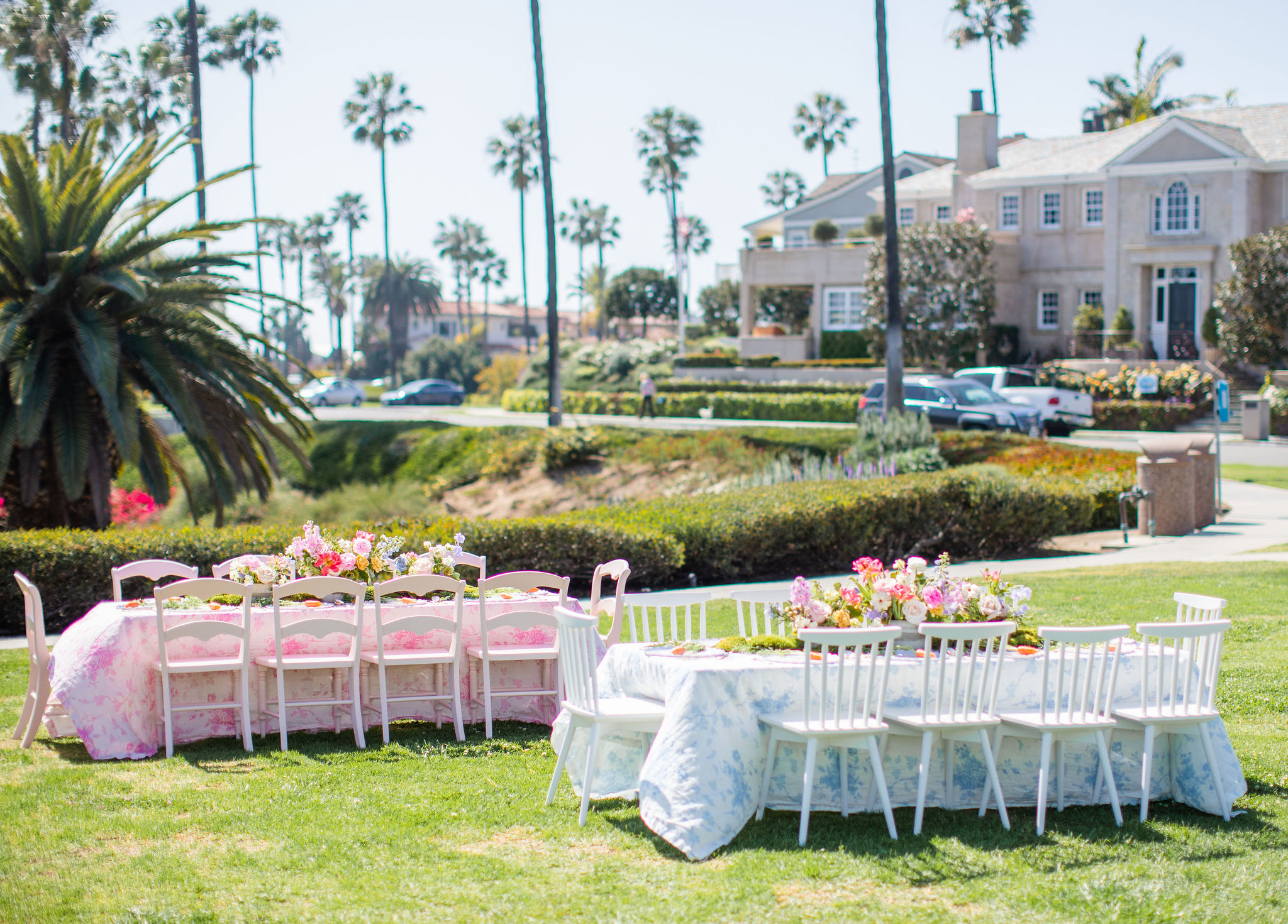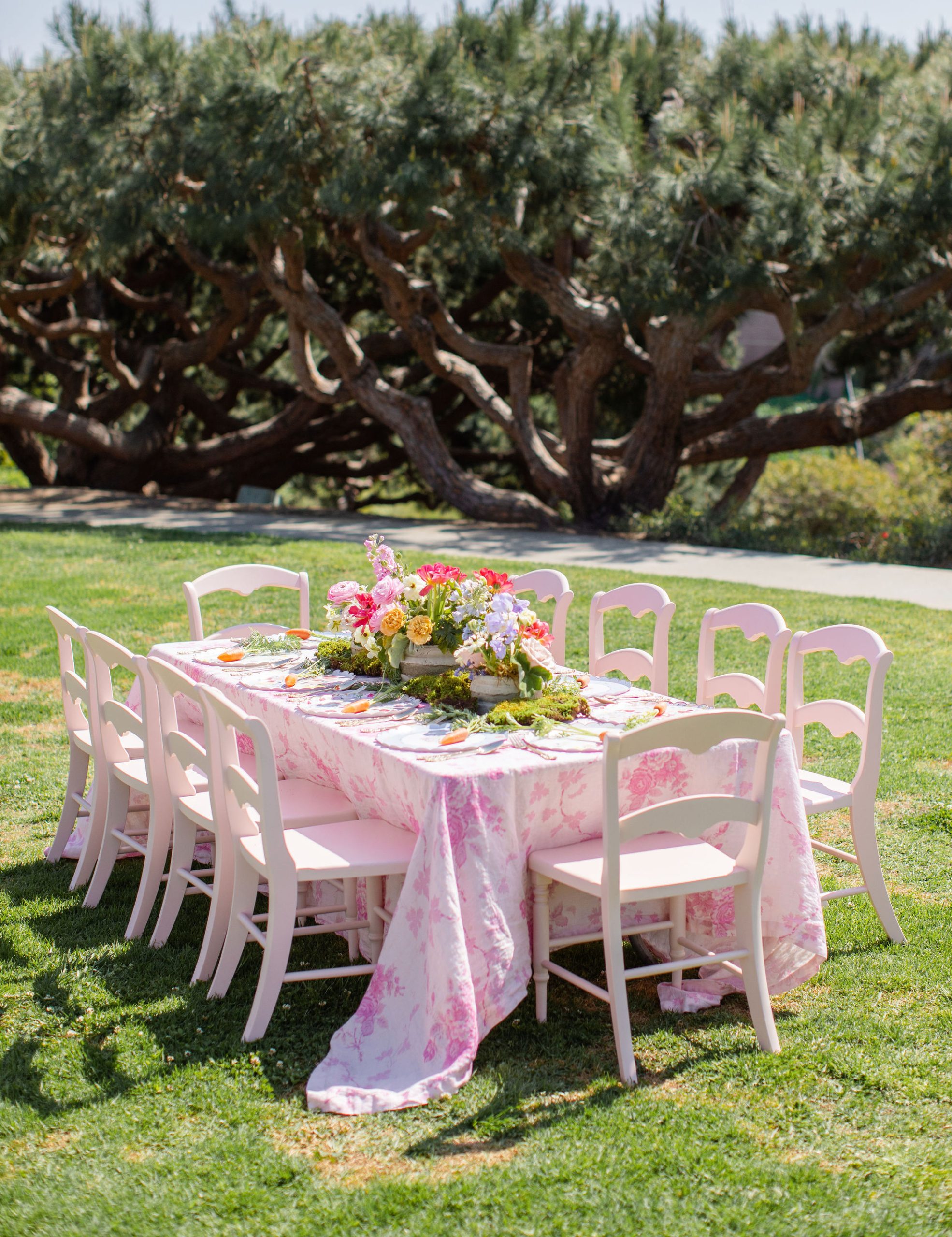 The tables were adorned with the cutest plates from Meri Meri that just scream Spring and with amazing blooms from Golden Sol Floral Co. It was spring fever with all the colors, moss, and mini carrots at each place setting! This party was held the Saturday before Easter so we went all out!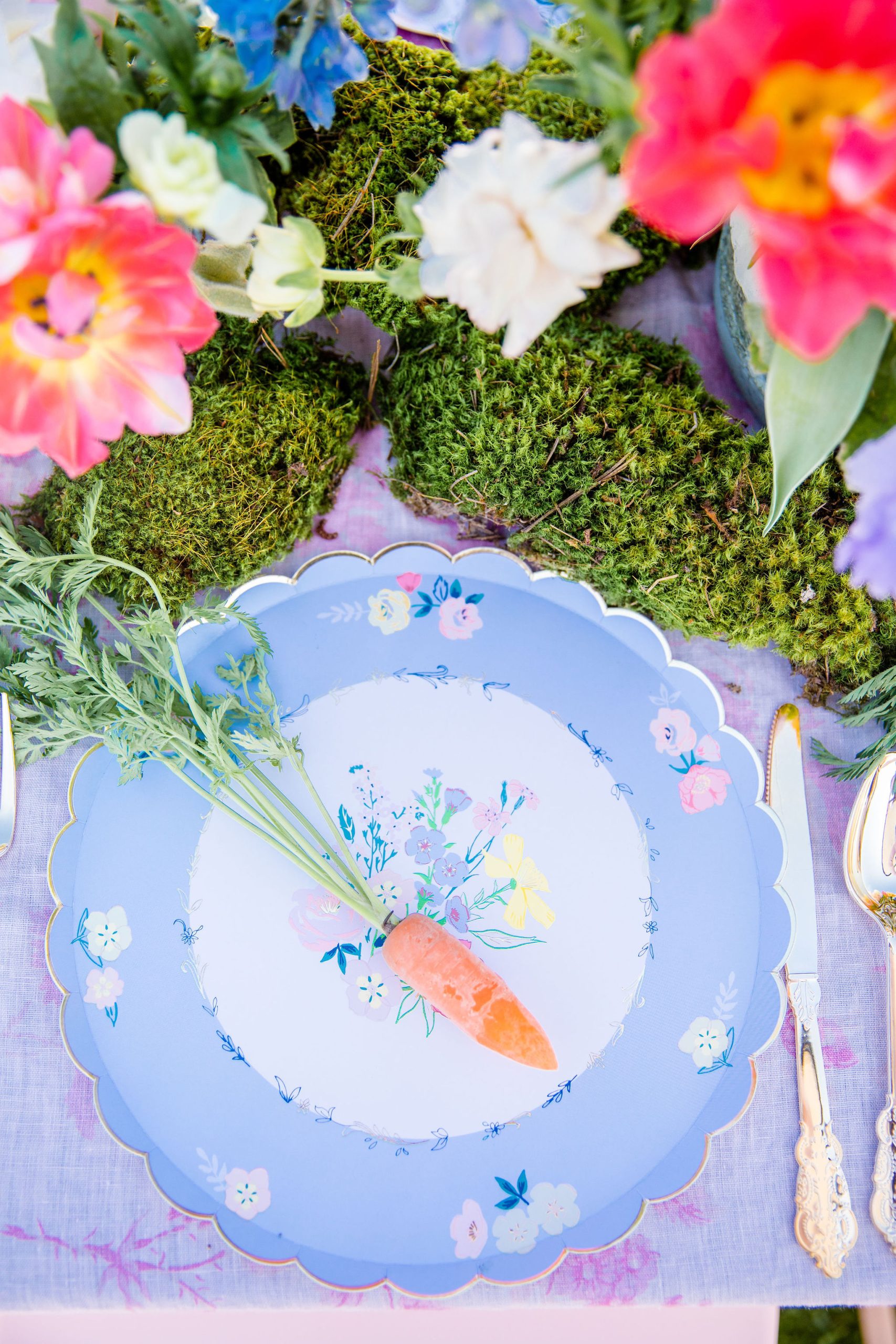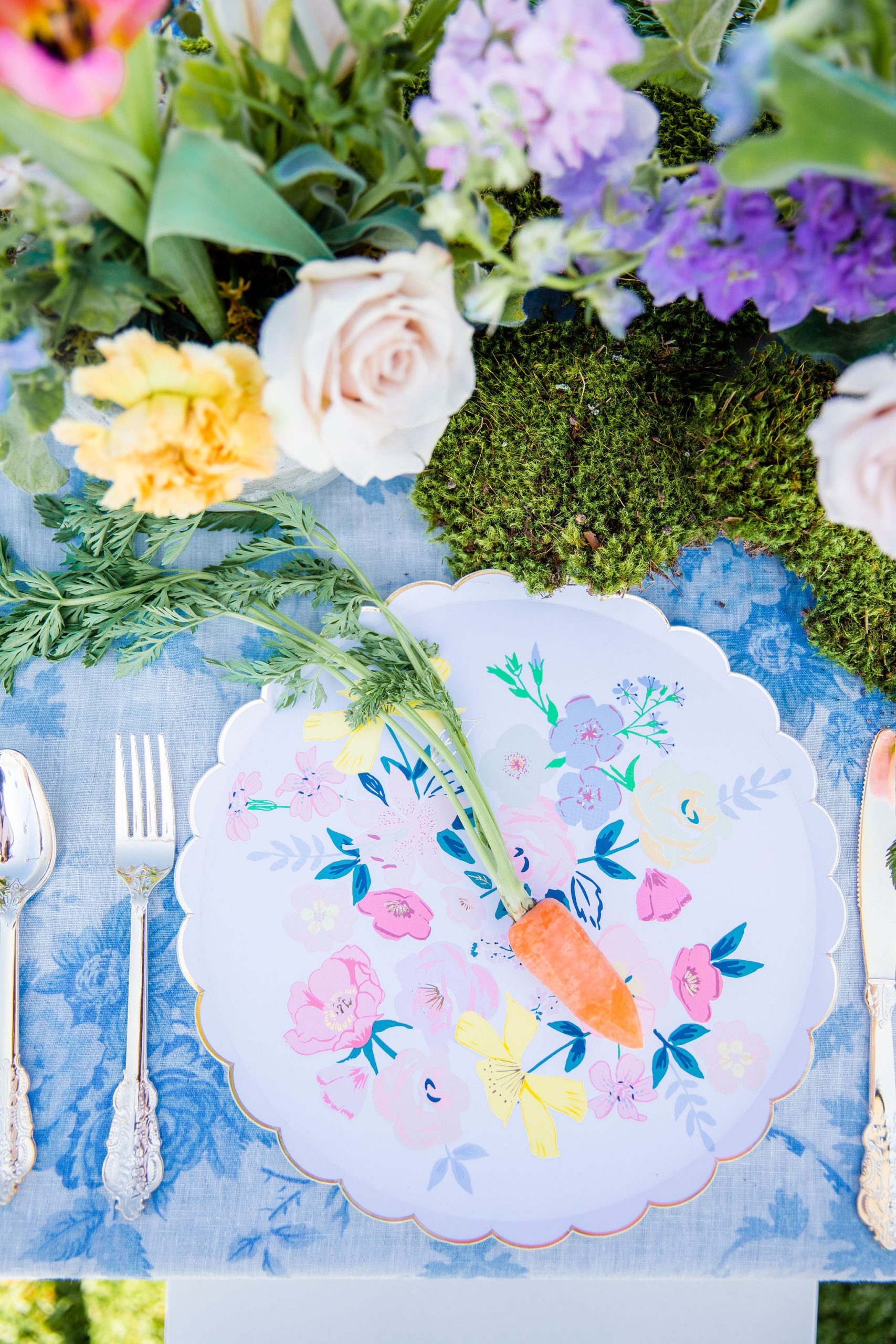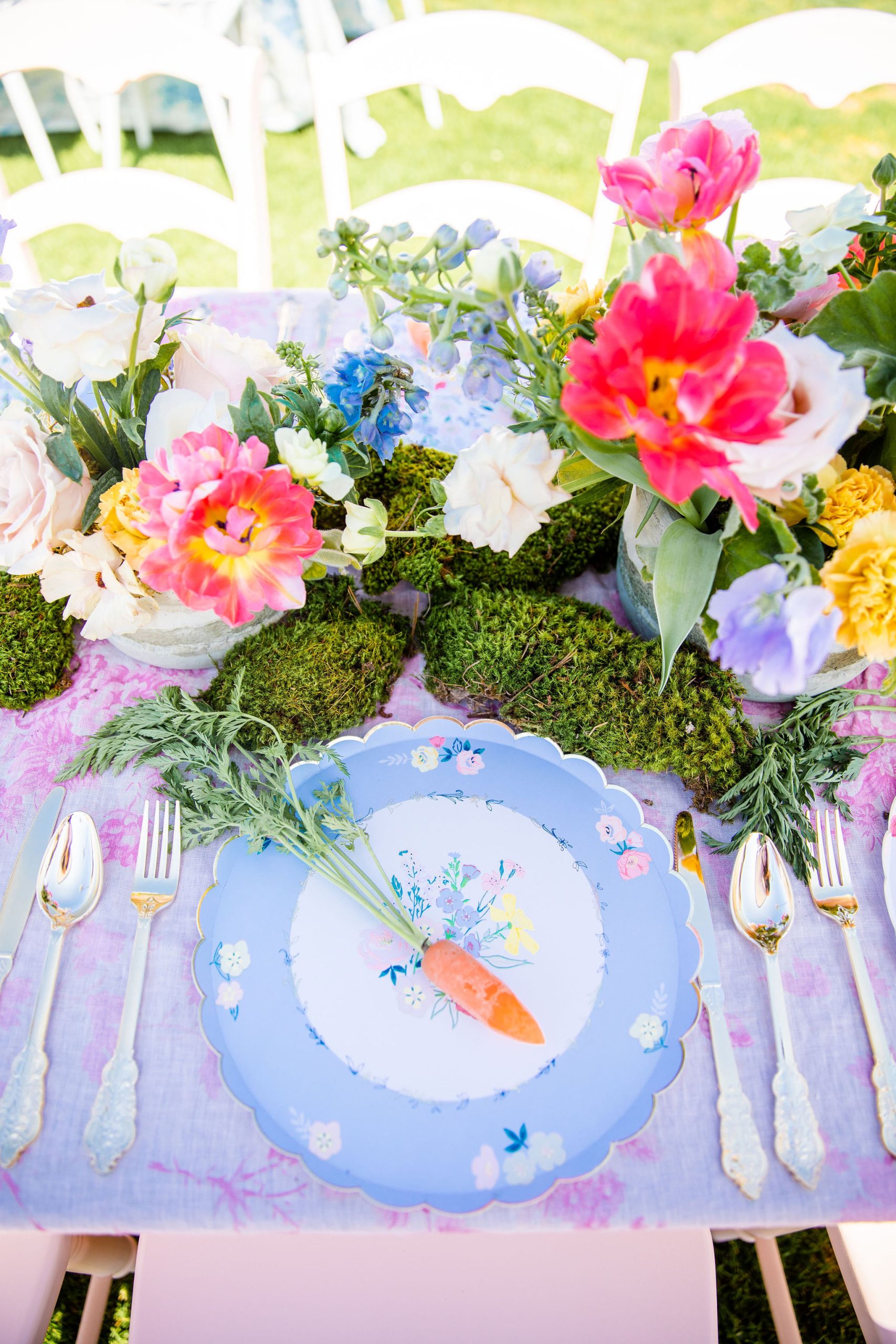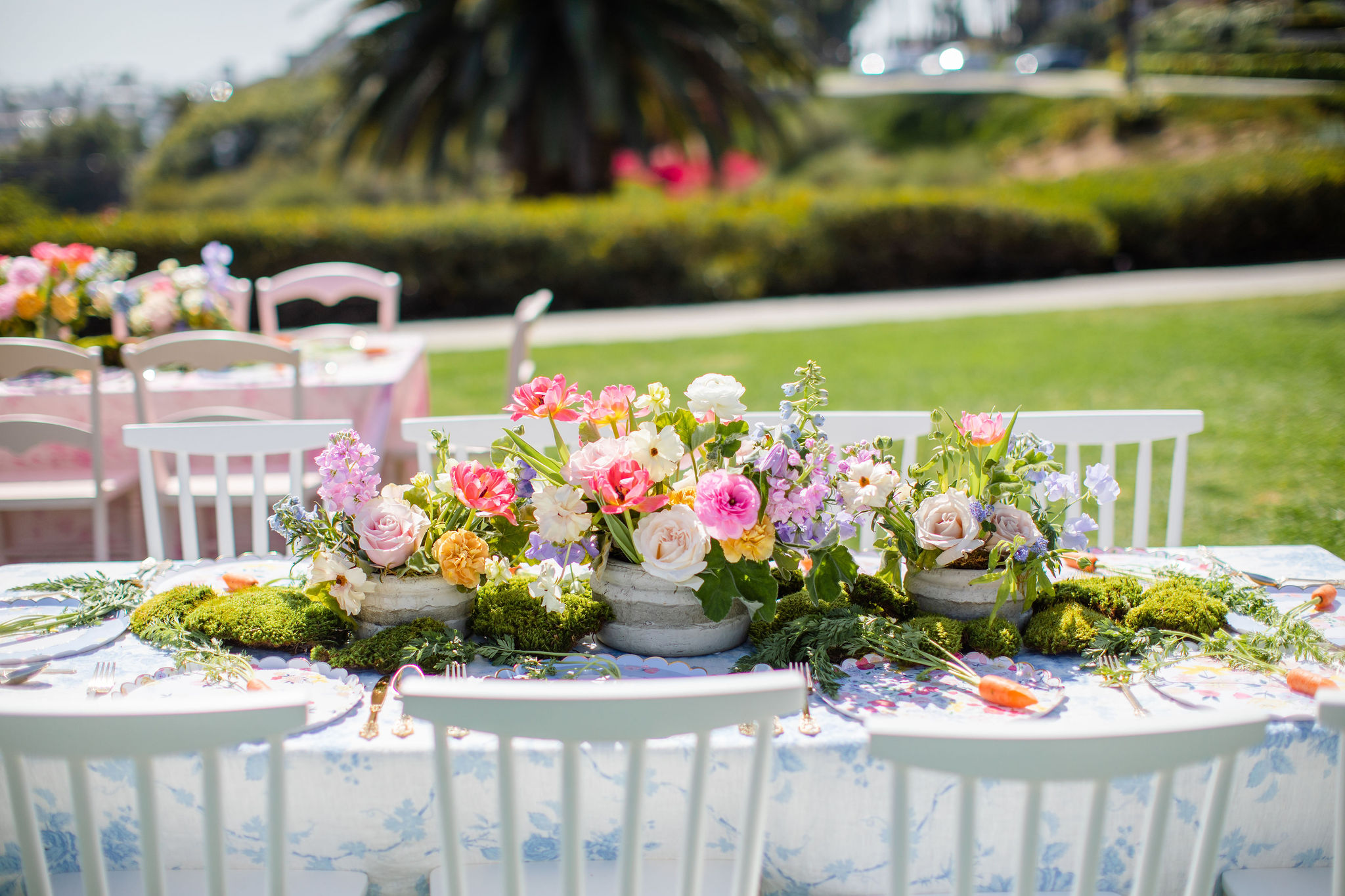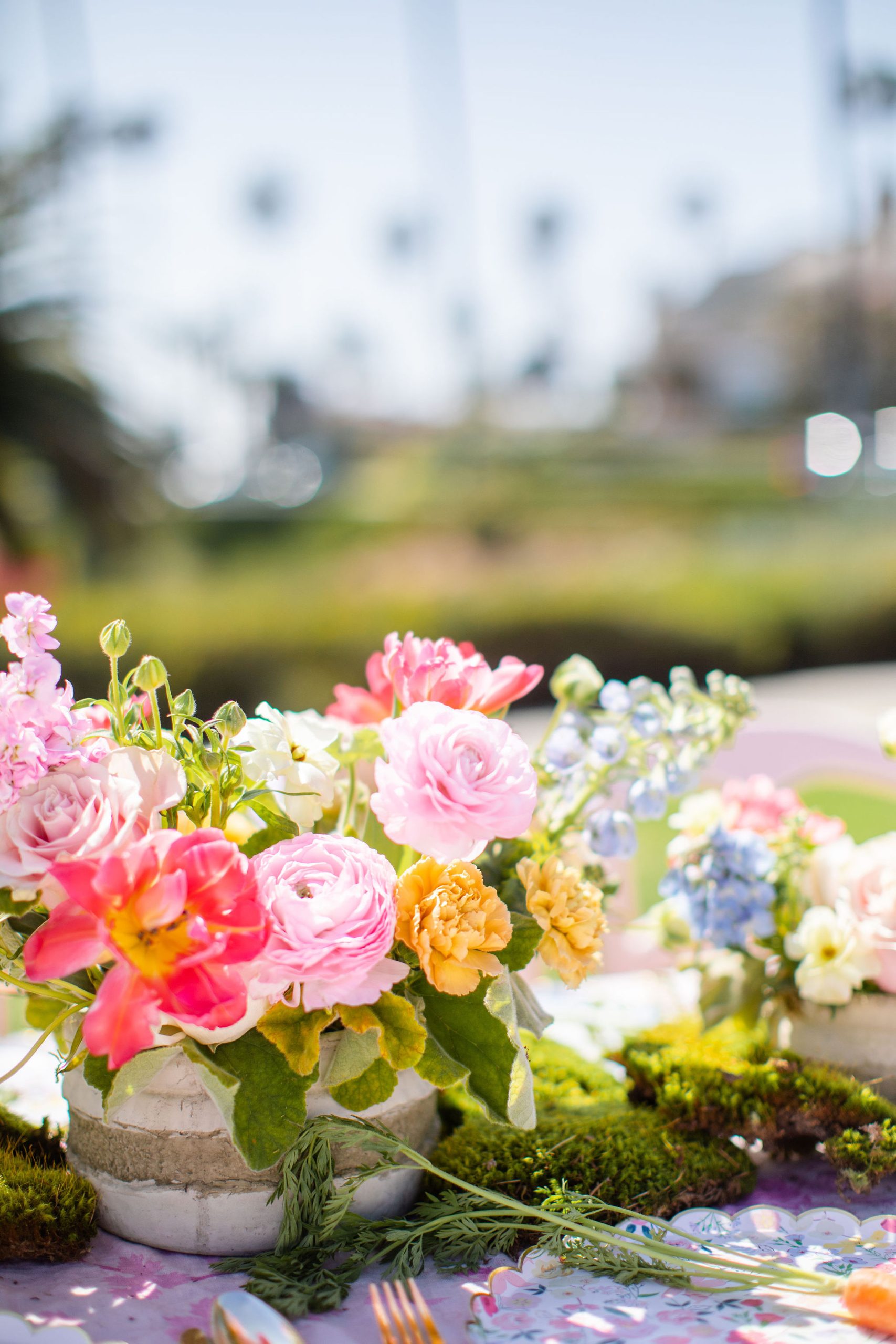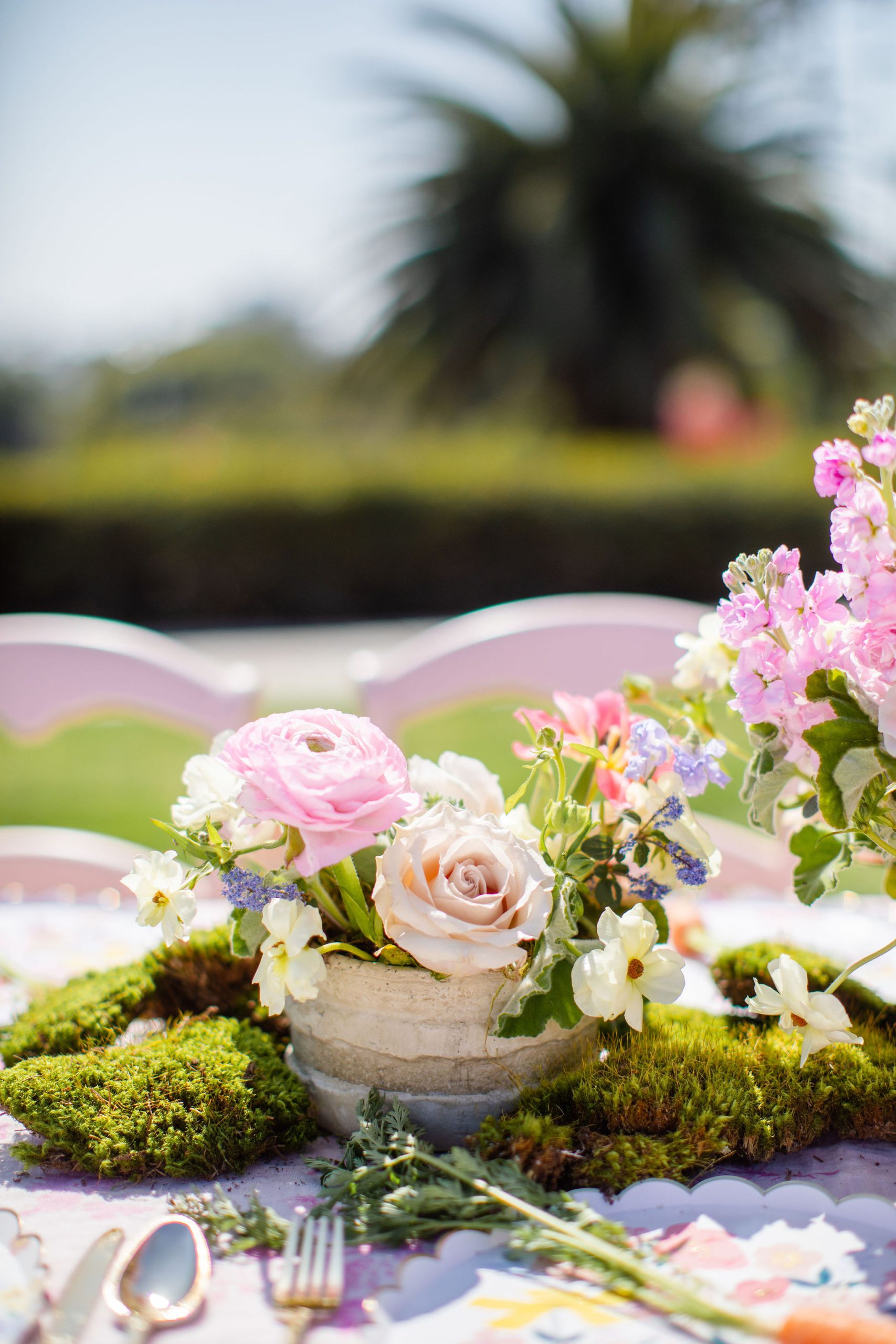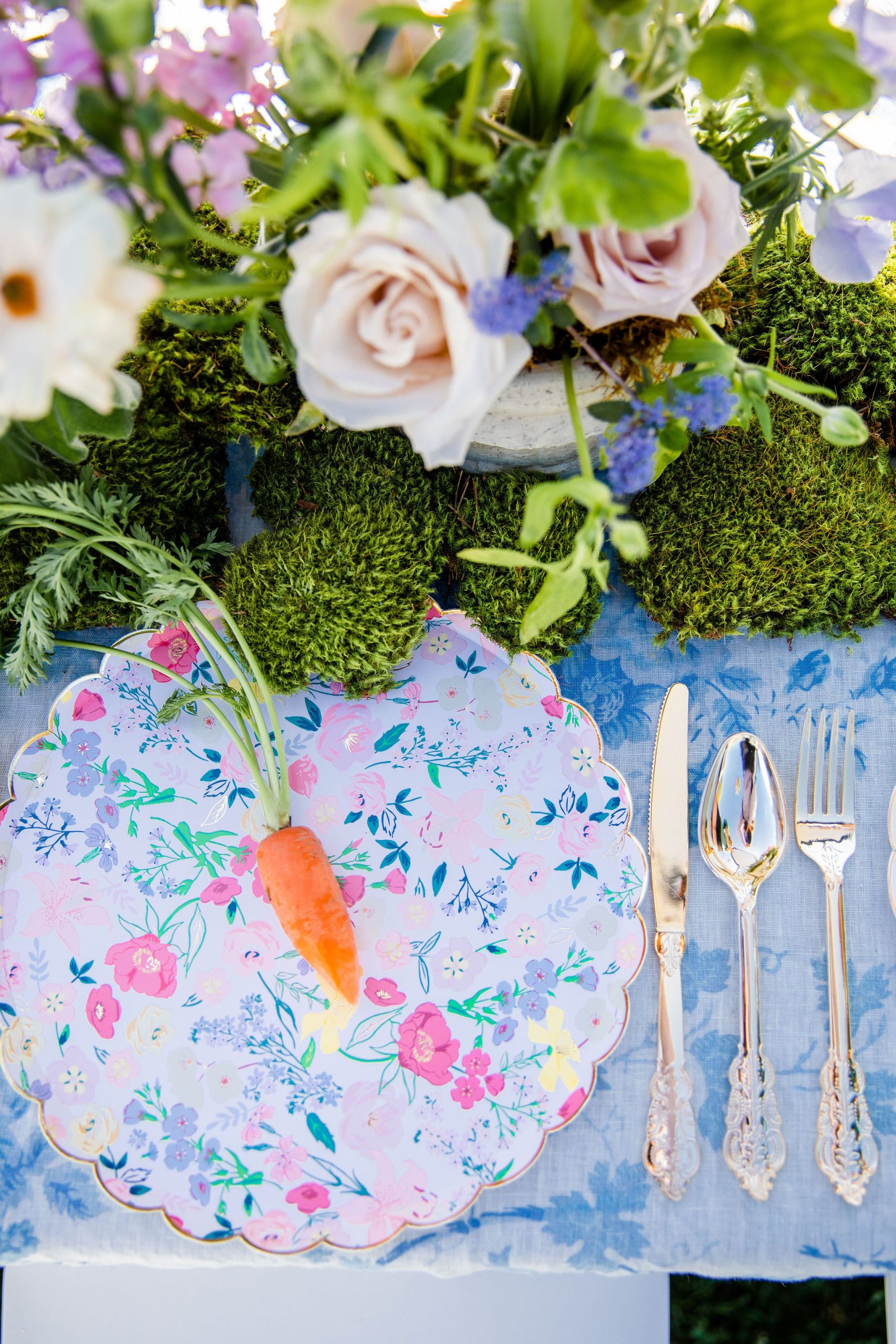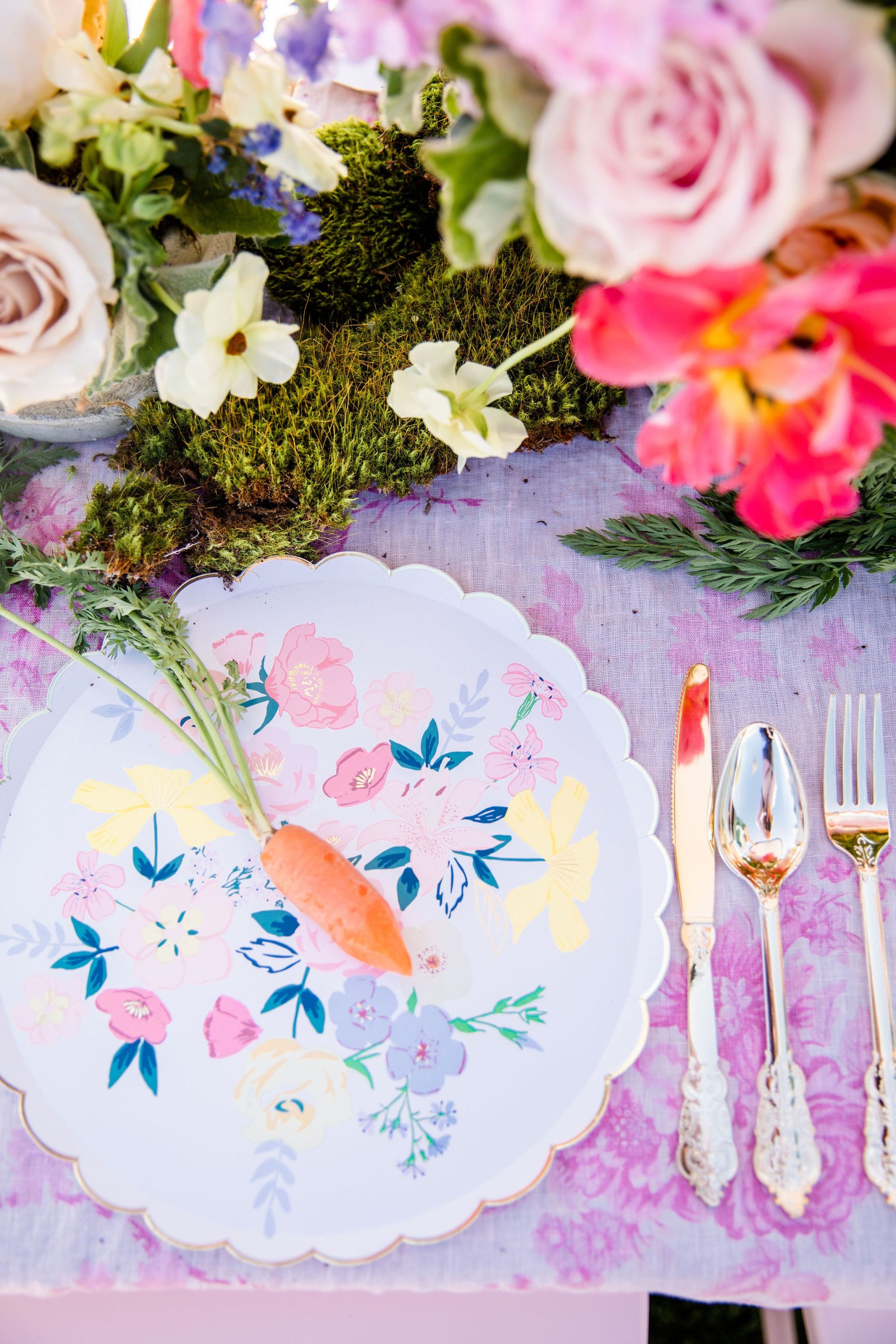 Such a bright and sunny filled Spring day!! Gorgeous day for a party…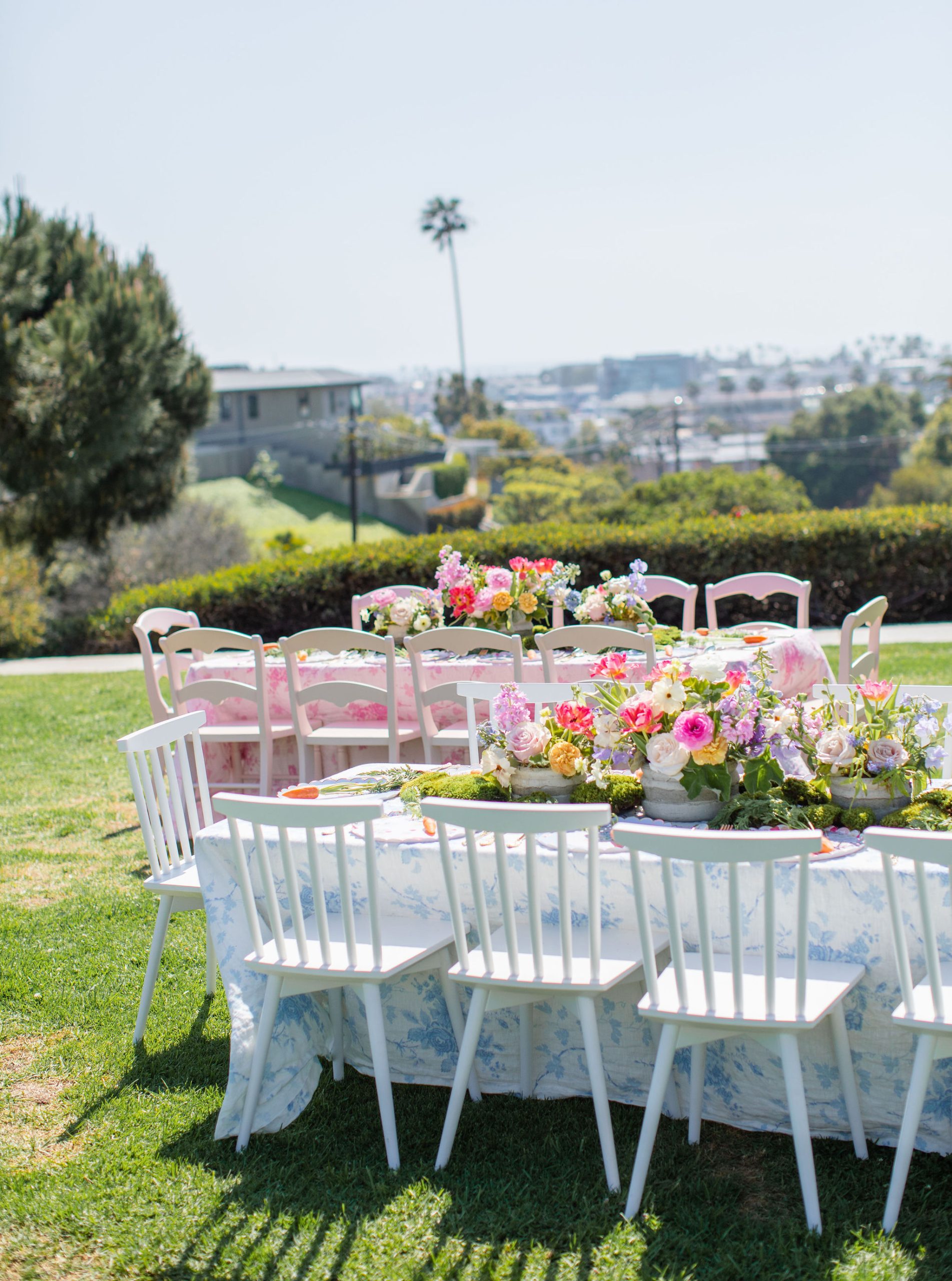 We had other seating scattered about as well. With tables for adults and picnic seating on the floor with vintage quilted blankets. Don't you love them?!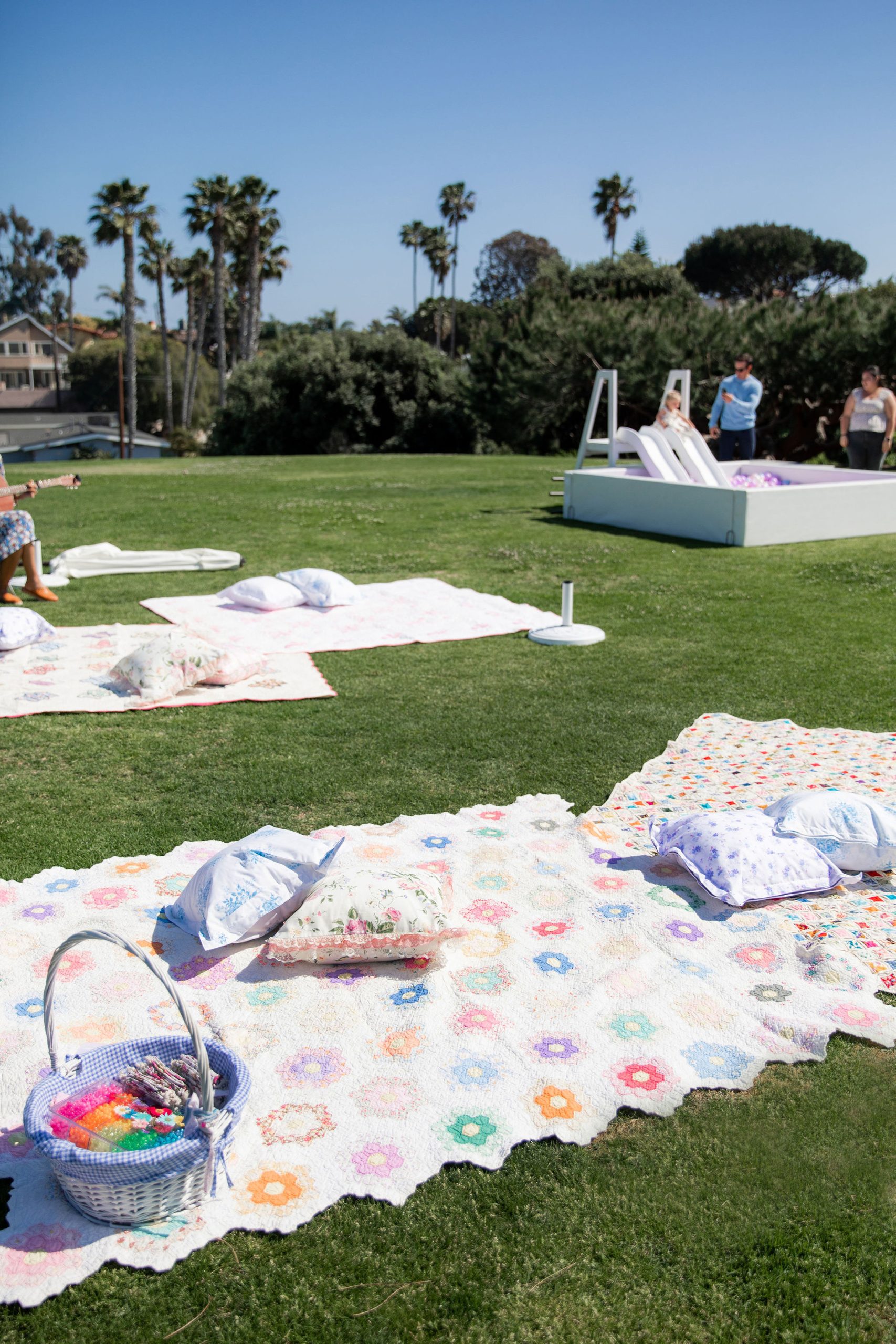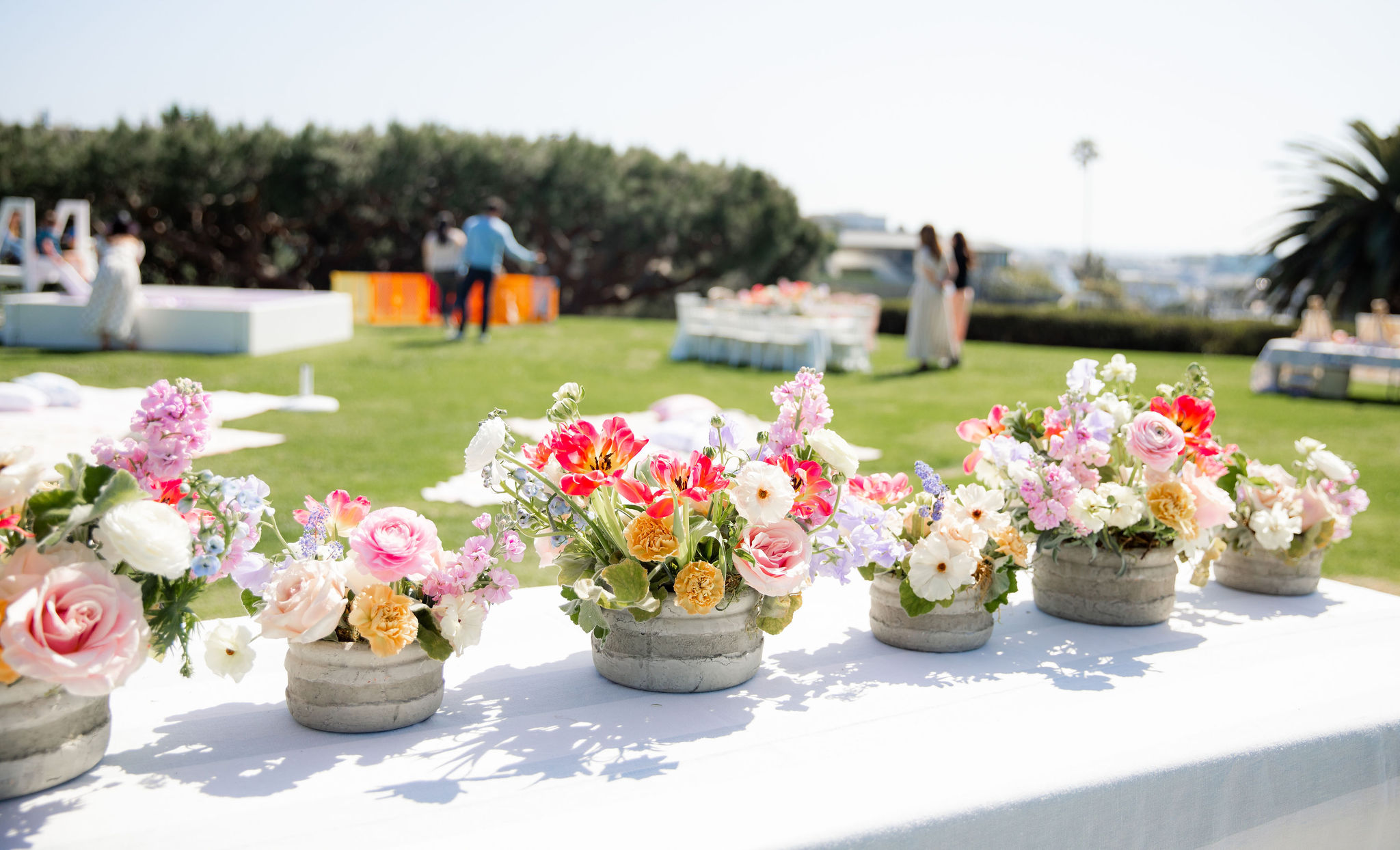 There's the family of the hour!! Braf turned 6 and little sister Jems turned 2! Such a gorgeous little fam!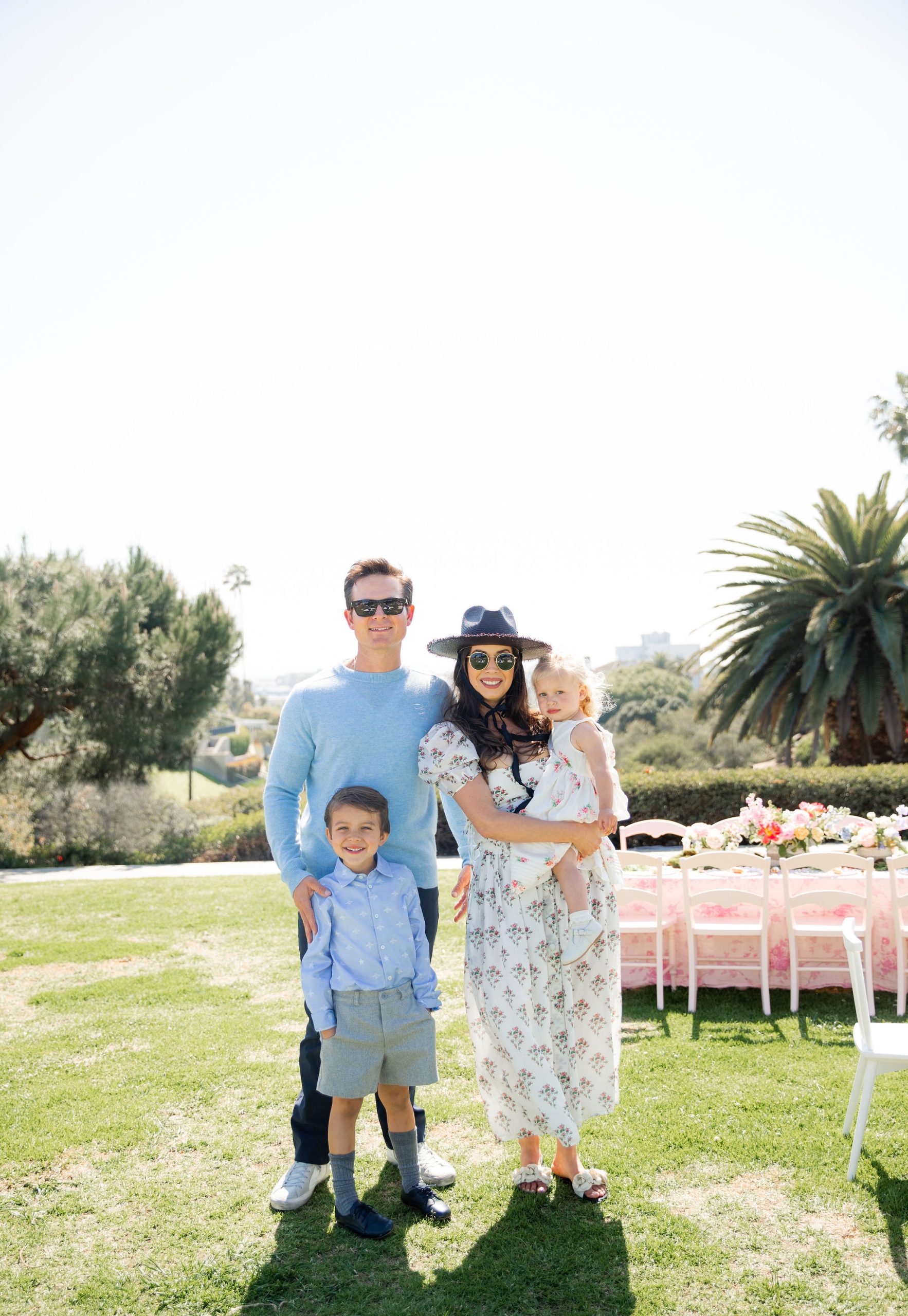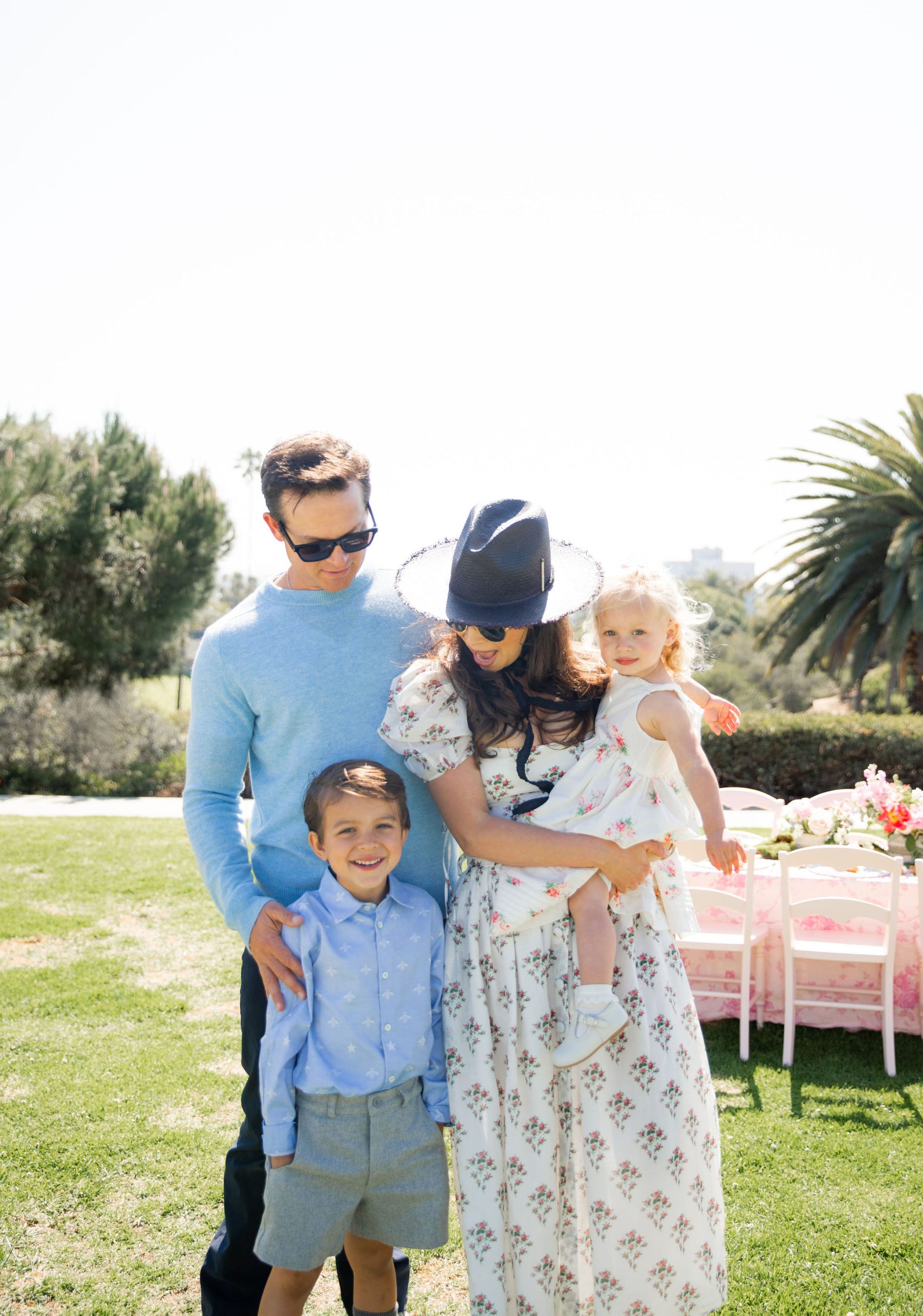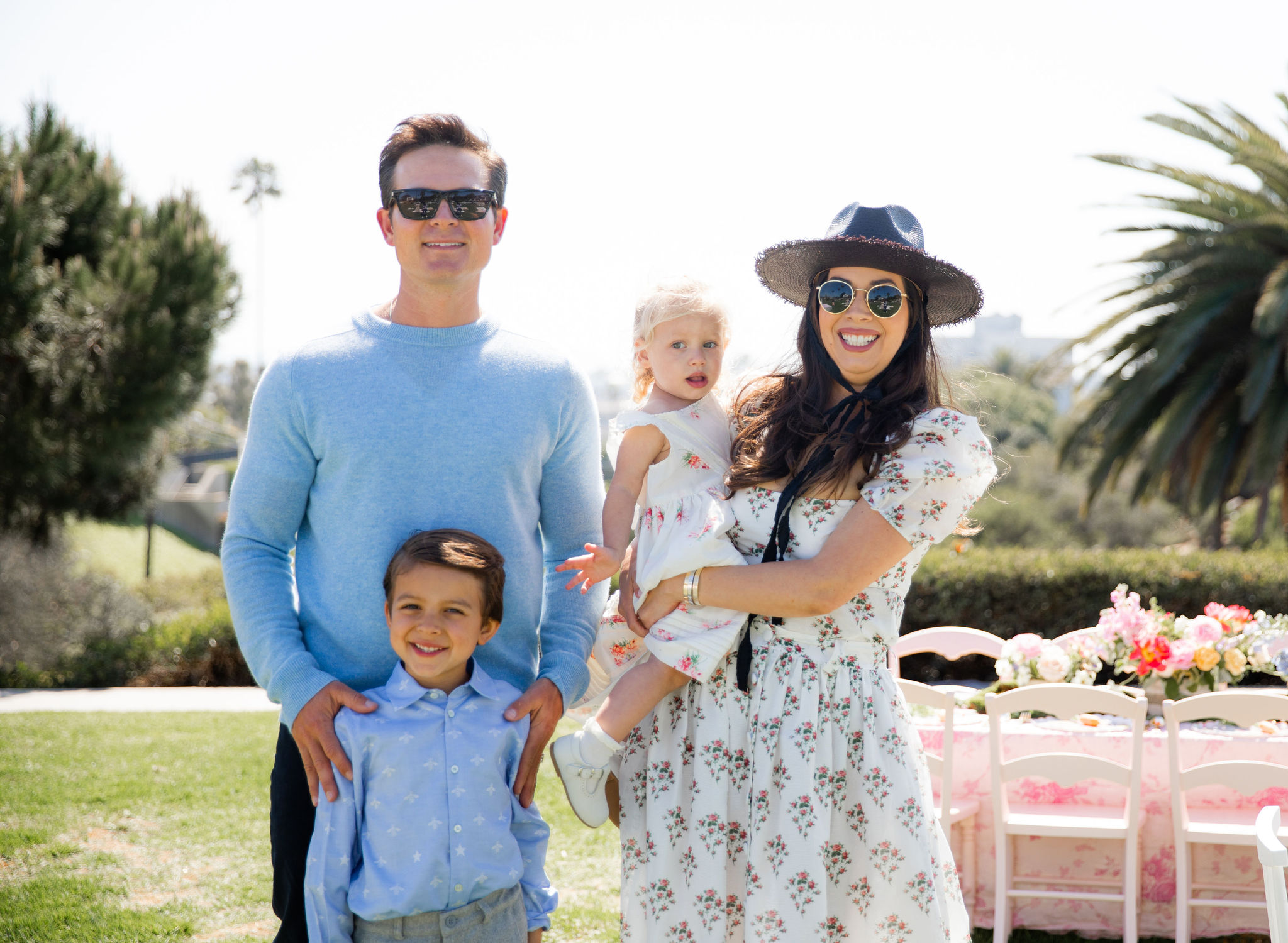 This party had so many fun activities for the kiddos! Starting with Mesh Ball Pit, which is always a hit!!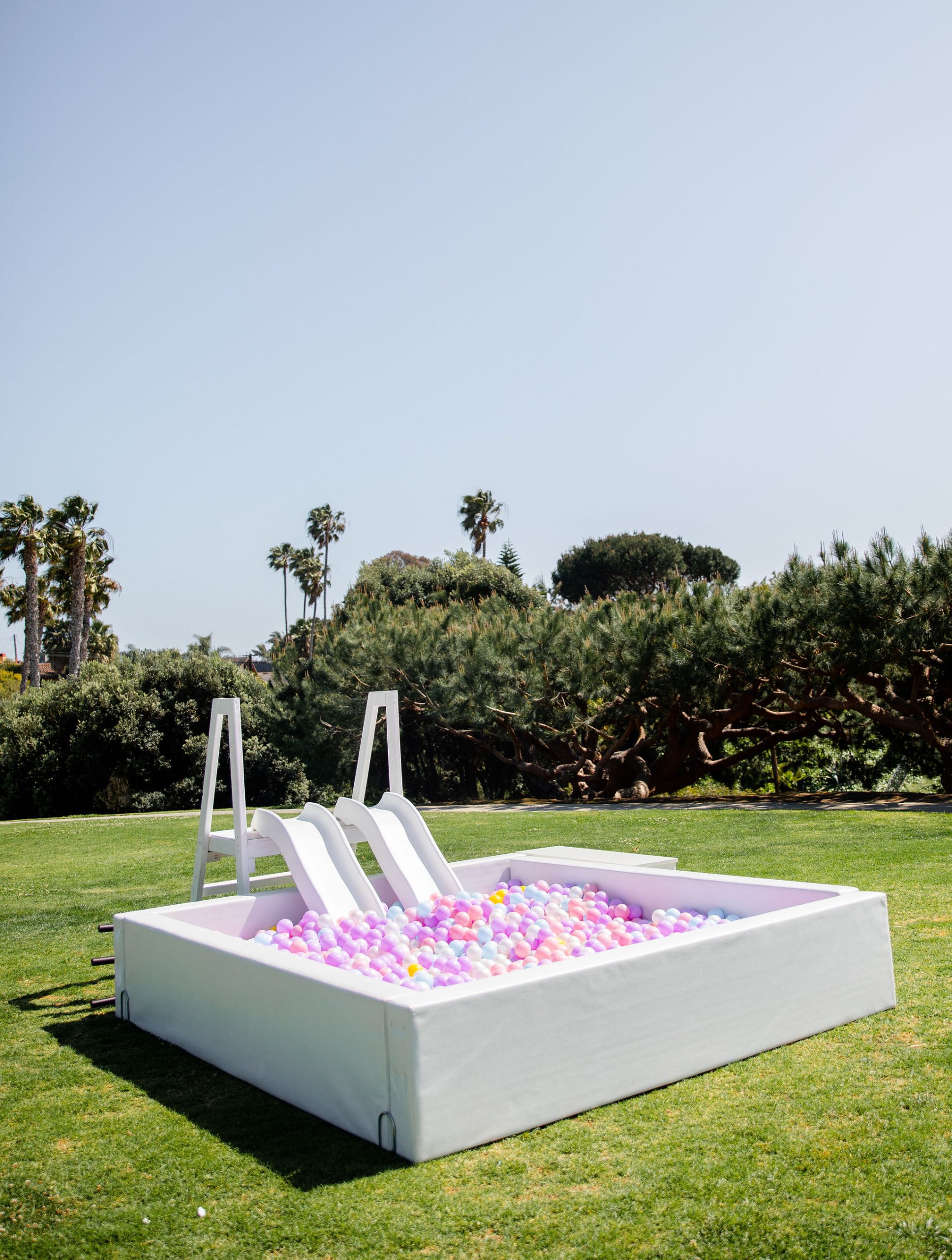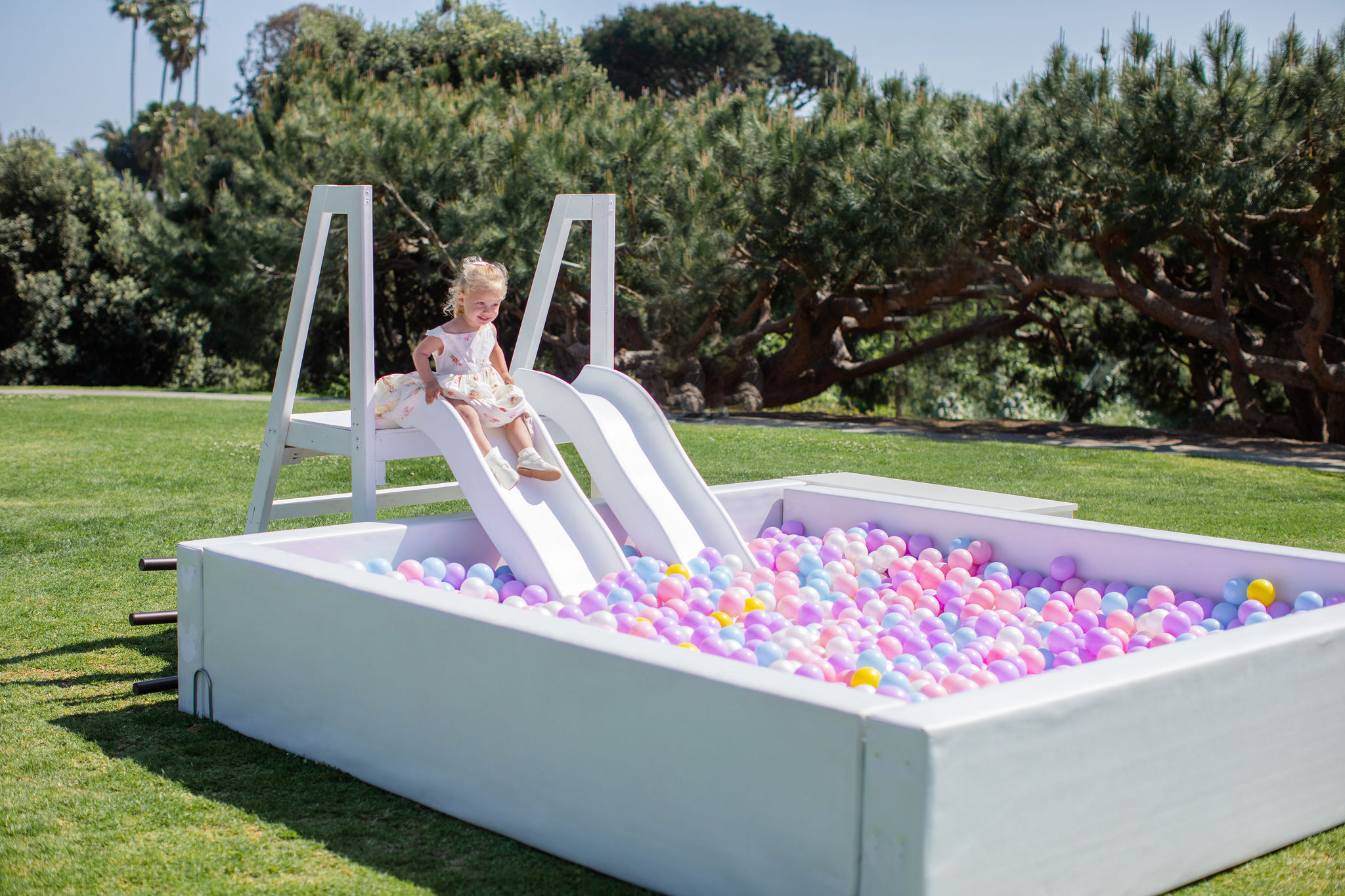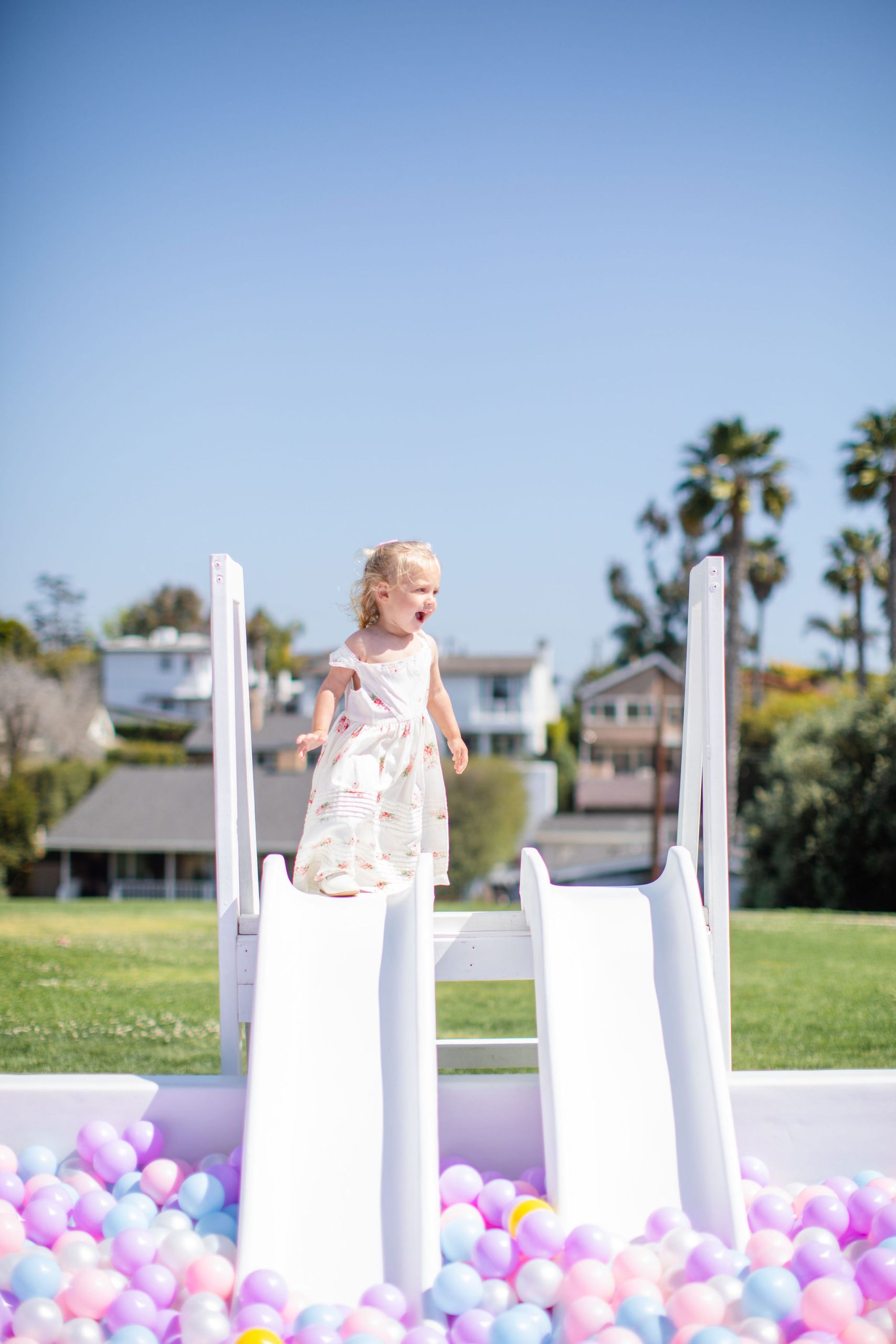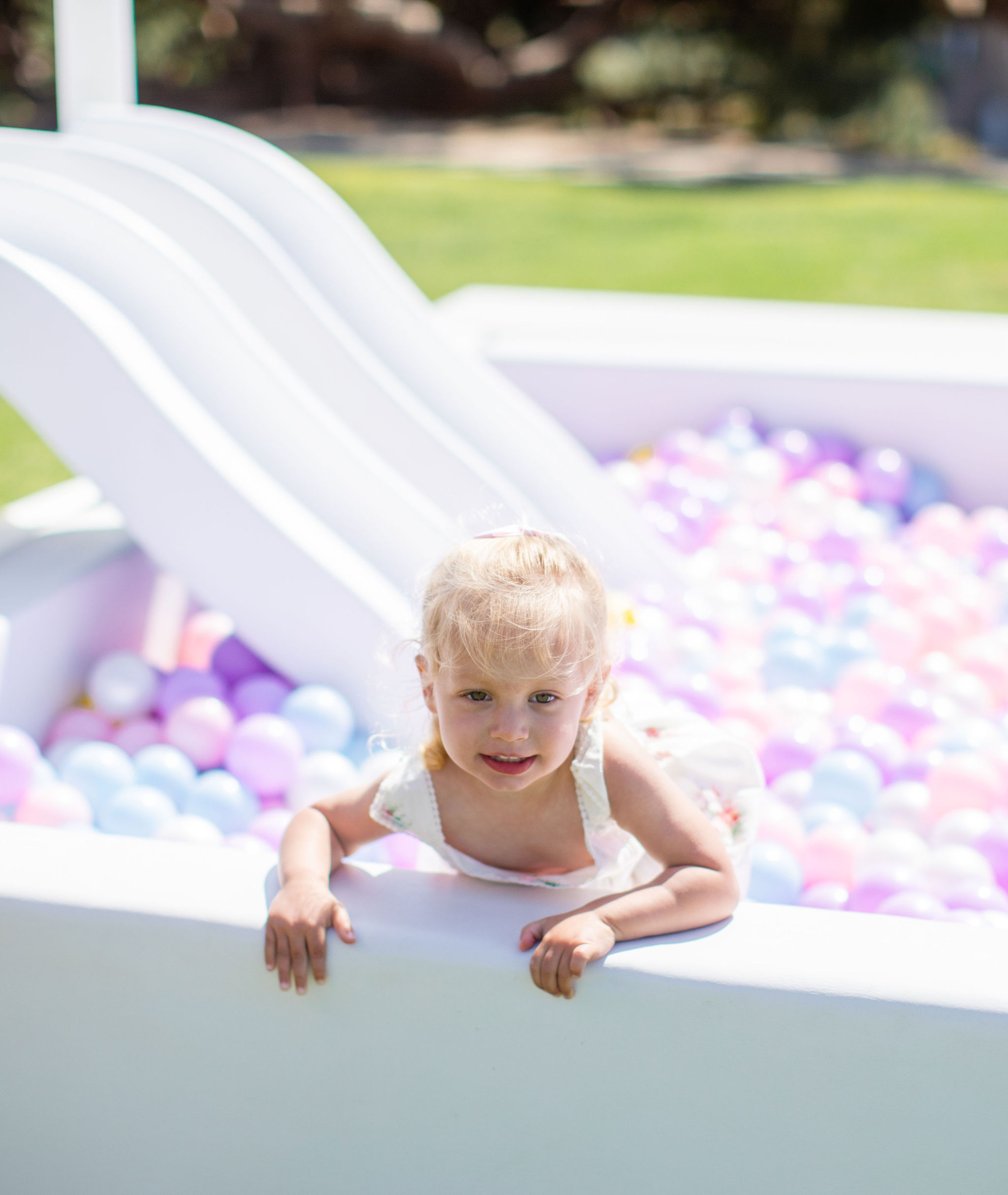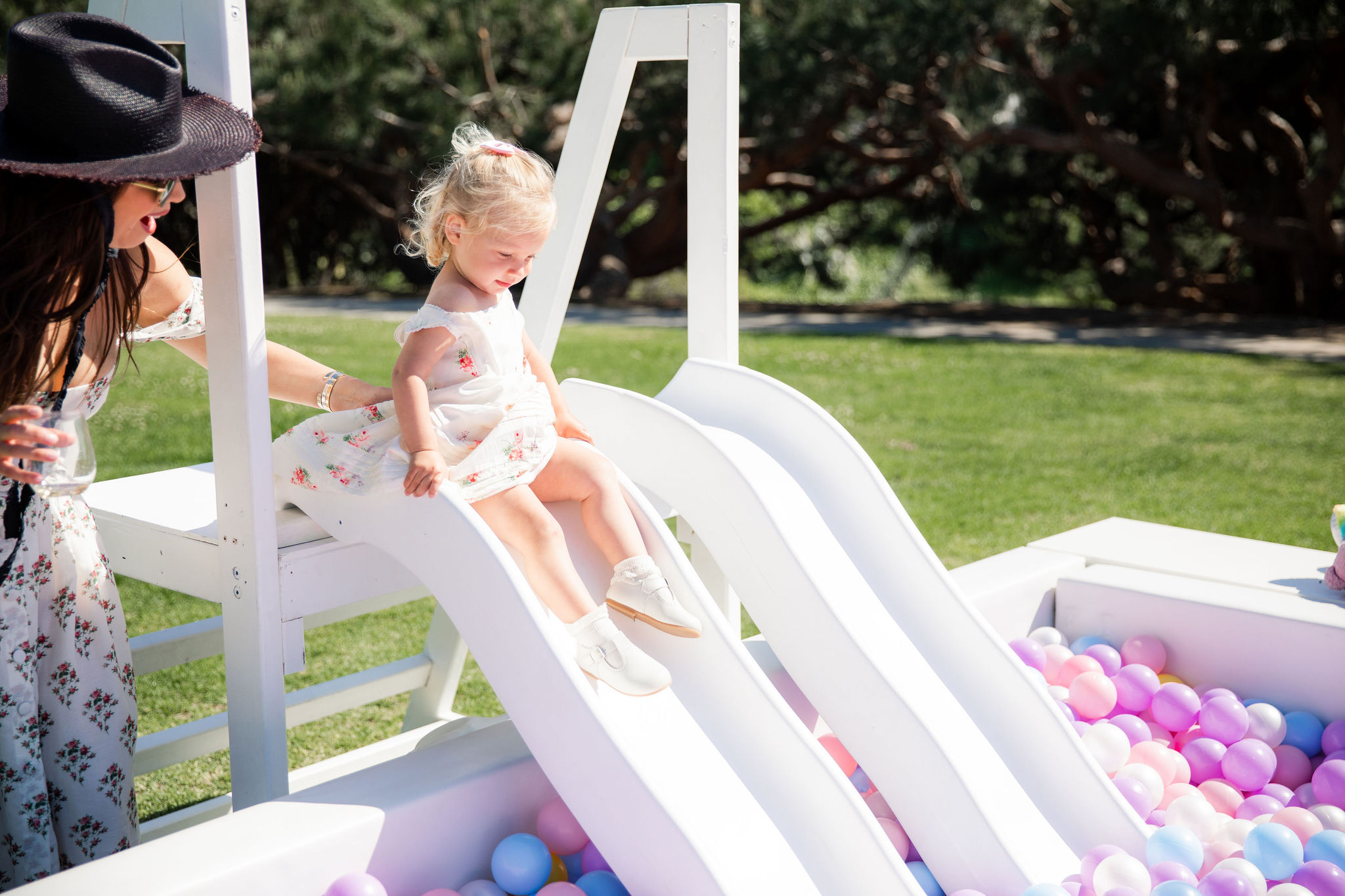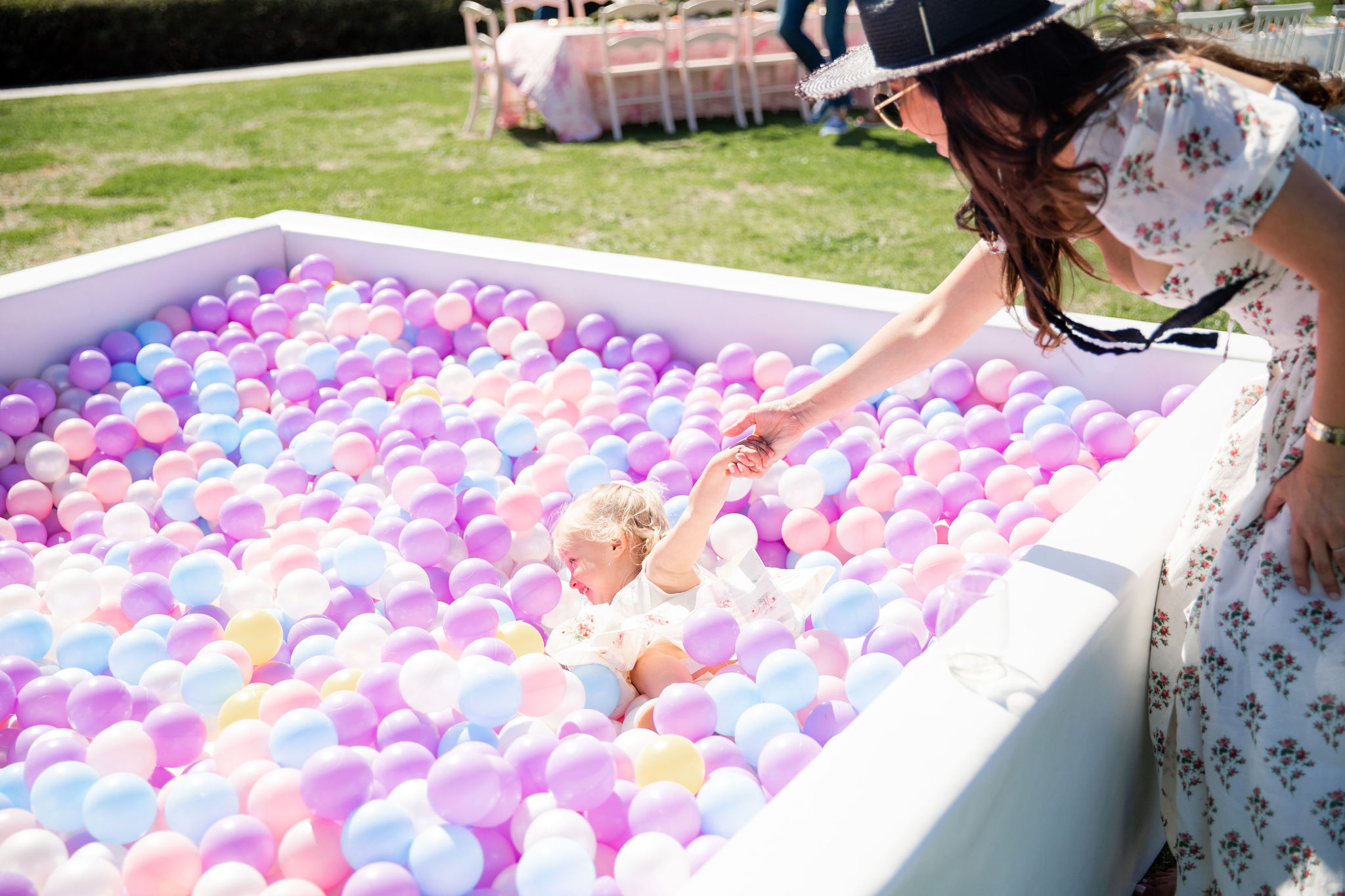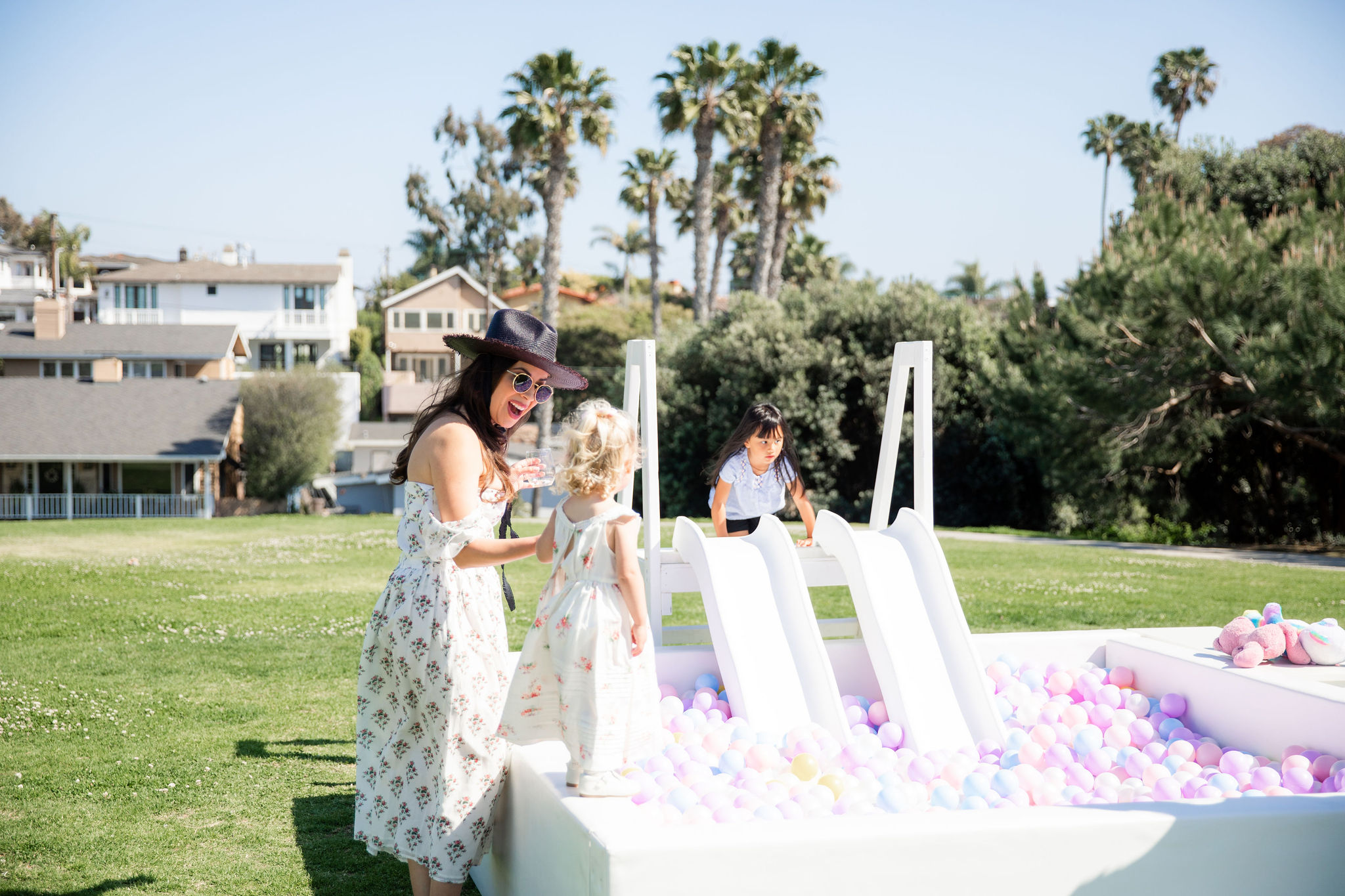 Art with our favorite friends at Camp Lila!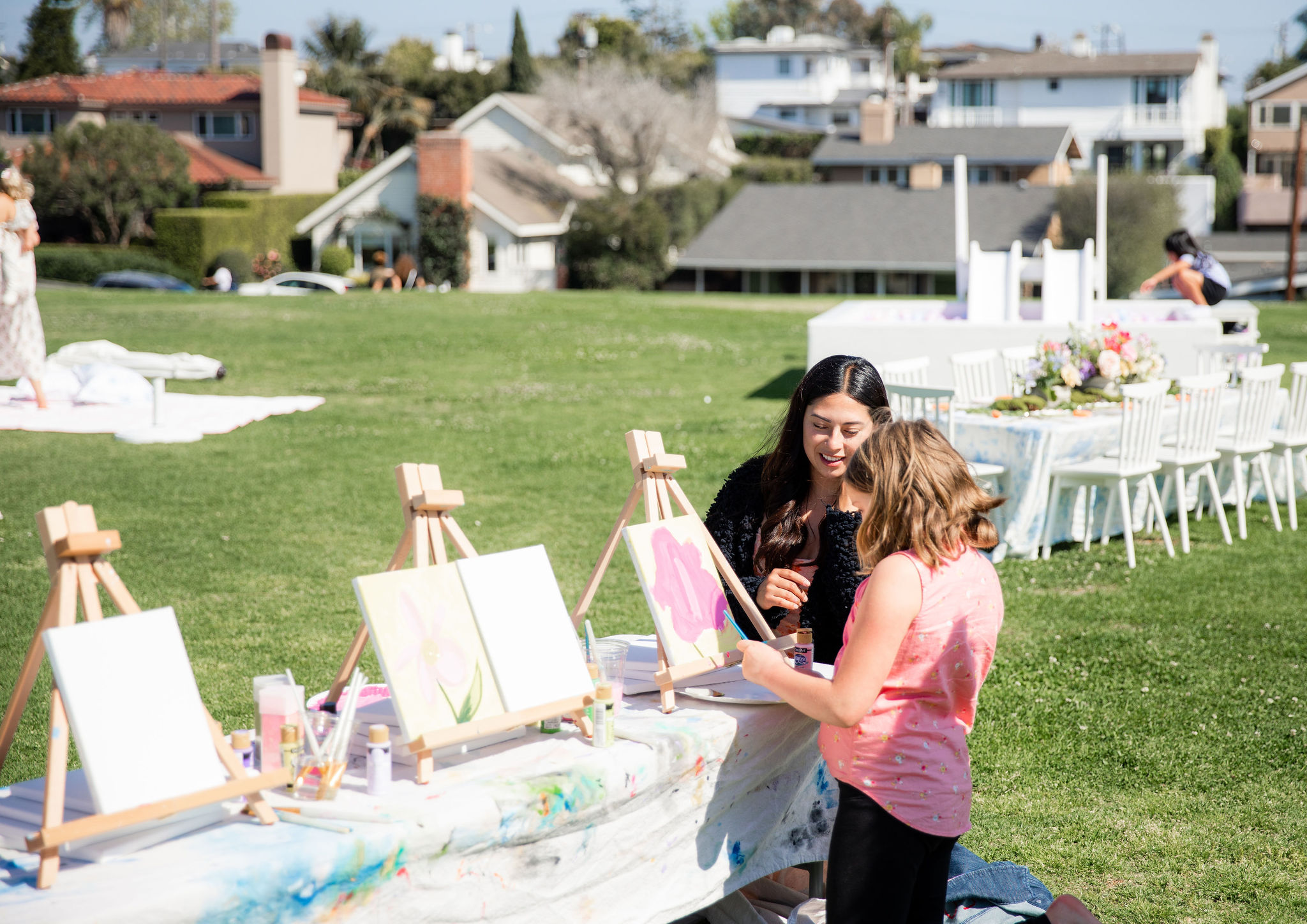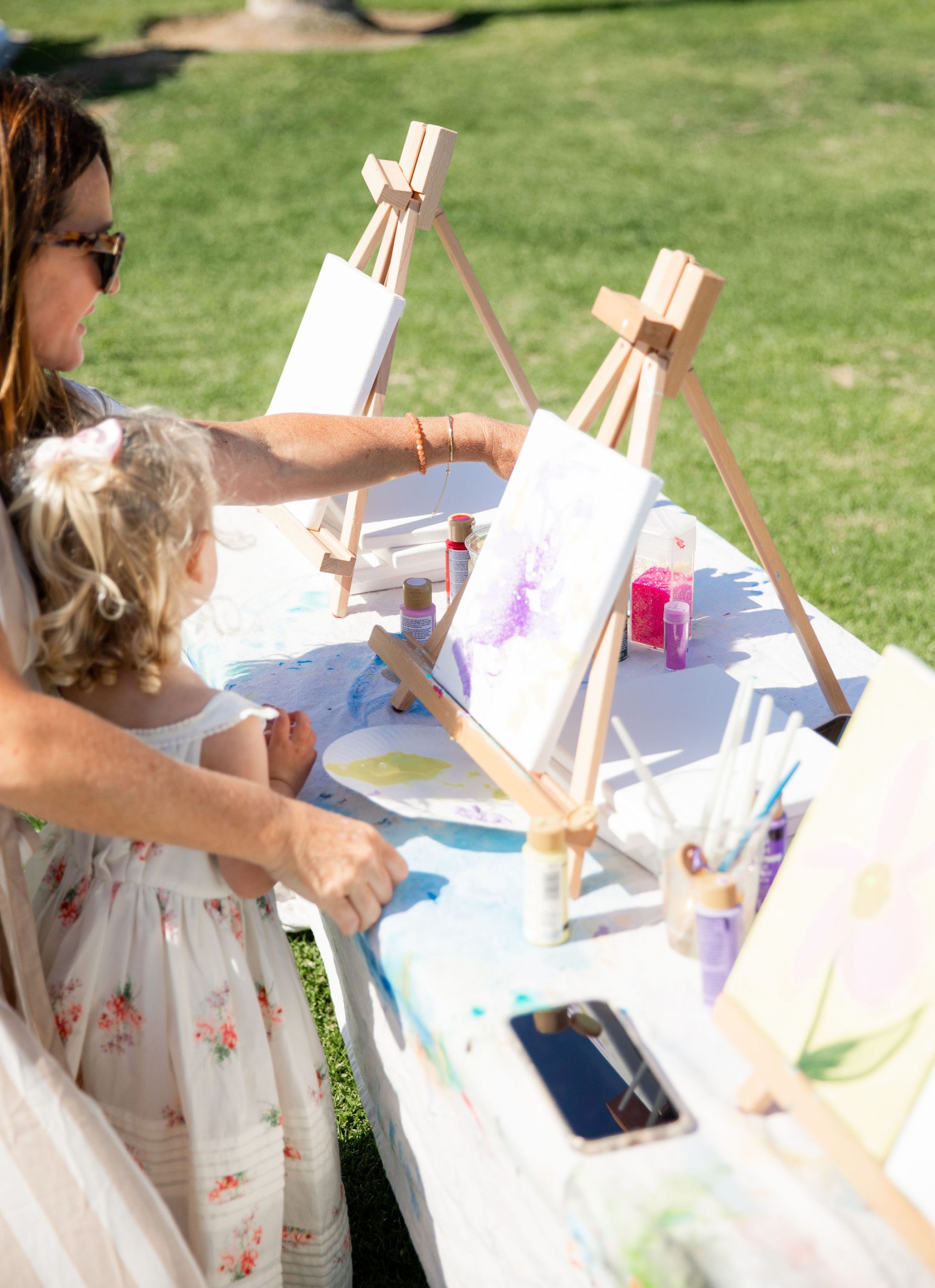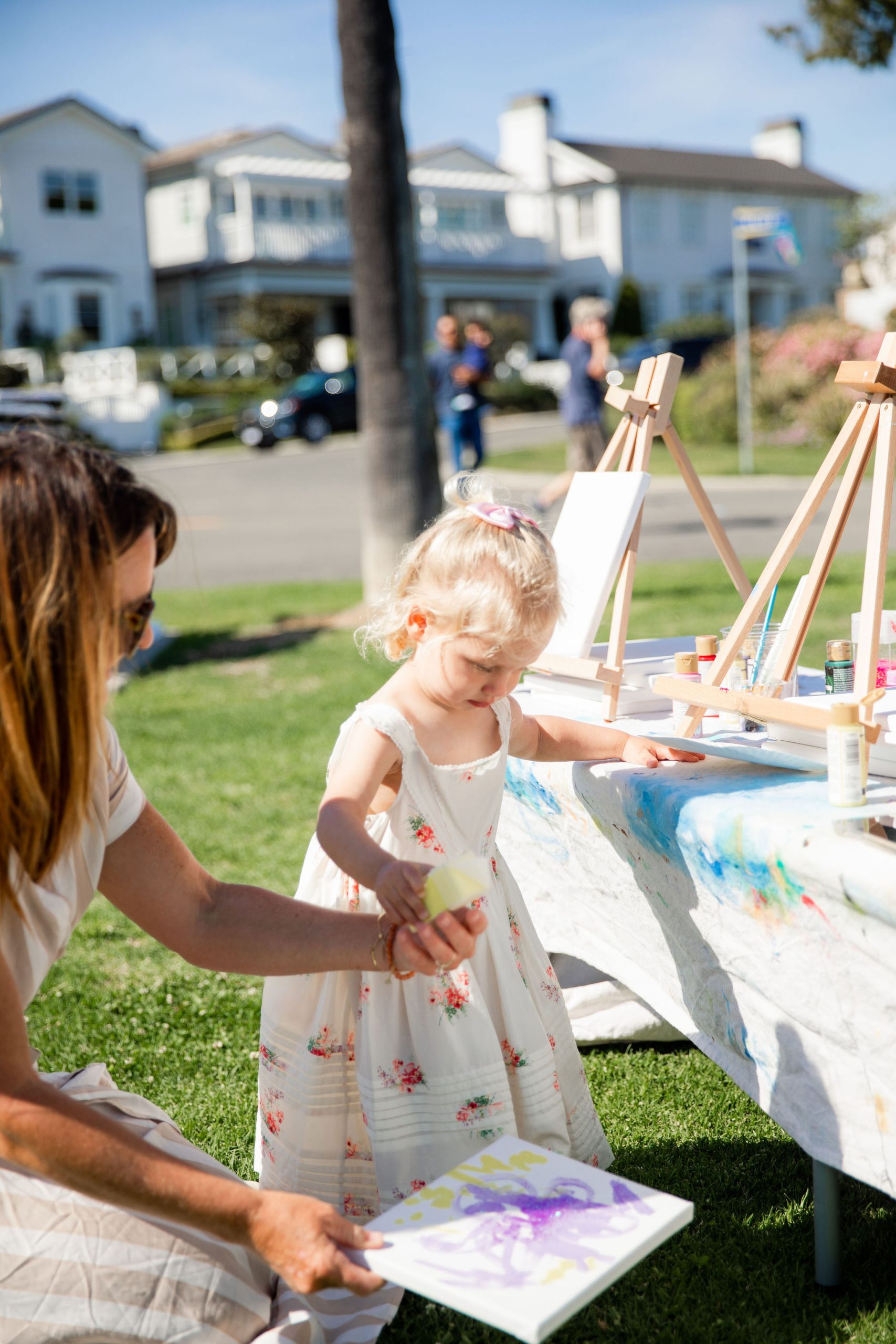 Beautiful live music from Victoria Bailey…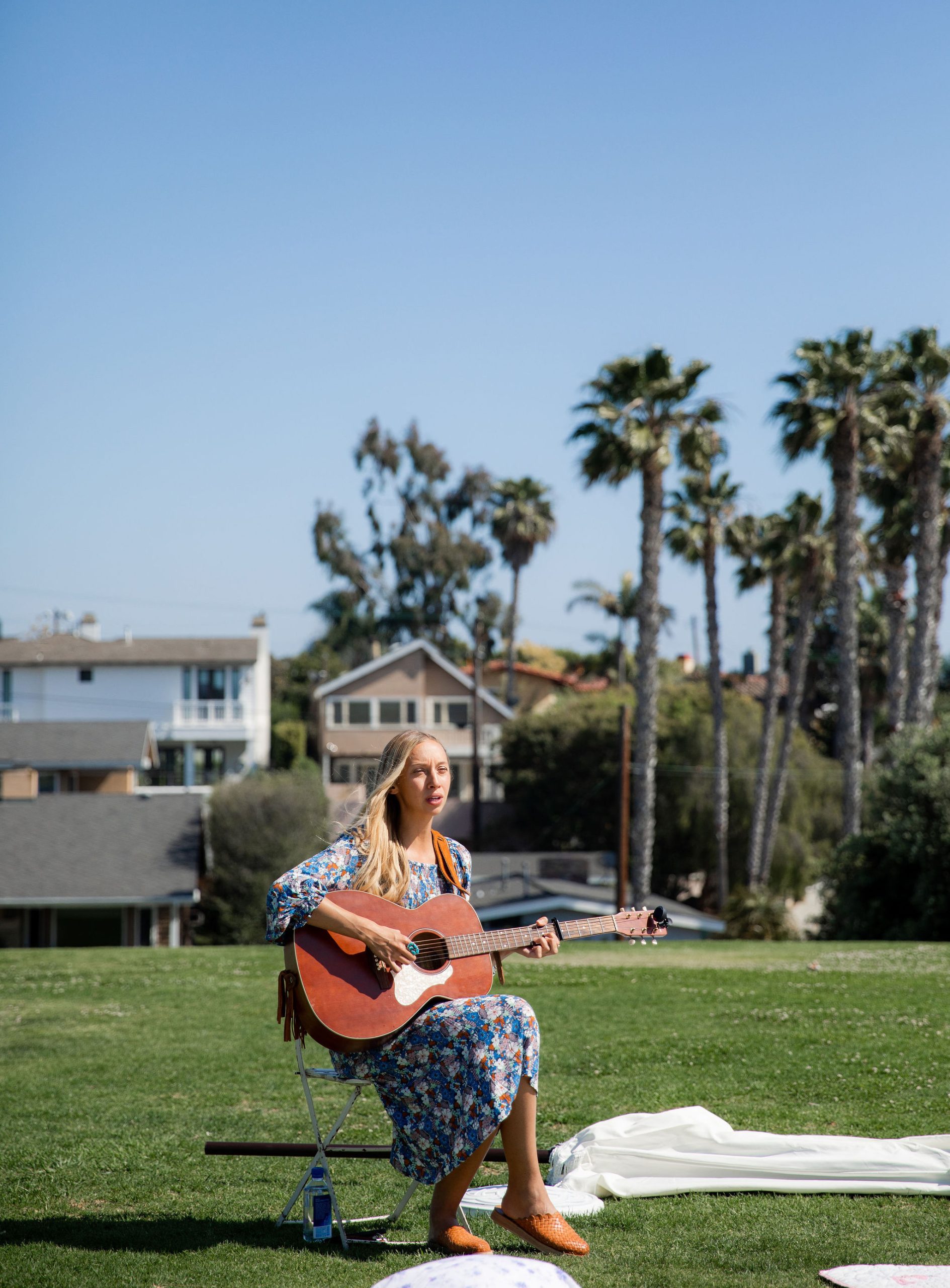 And bunnies!!!!! You can't go wrong with cute little bunnies at Easter!!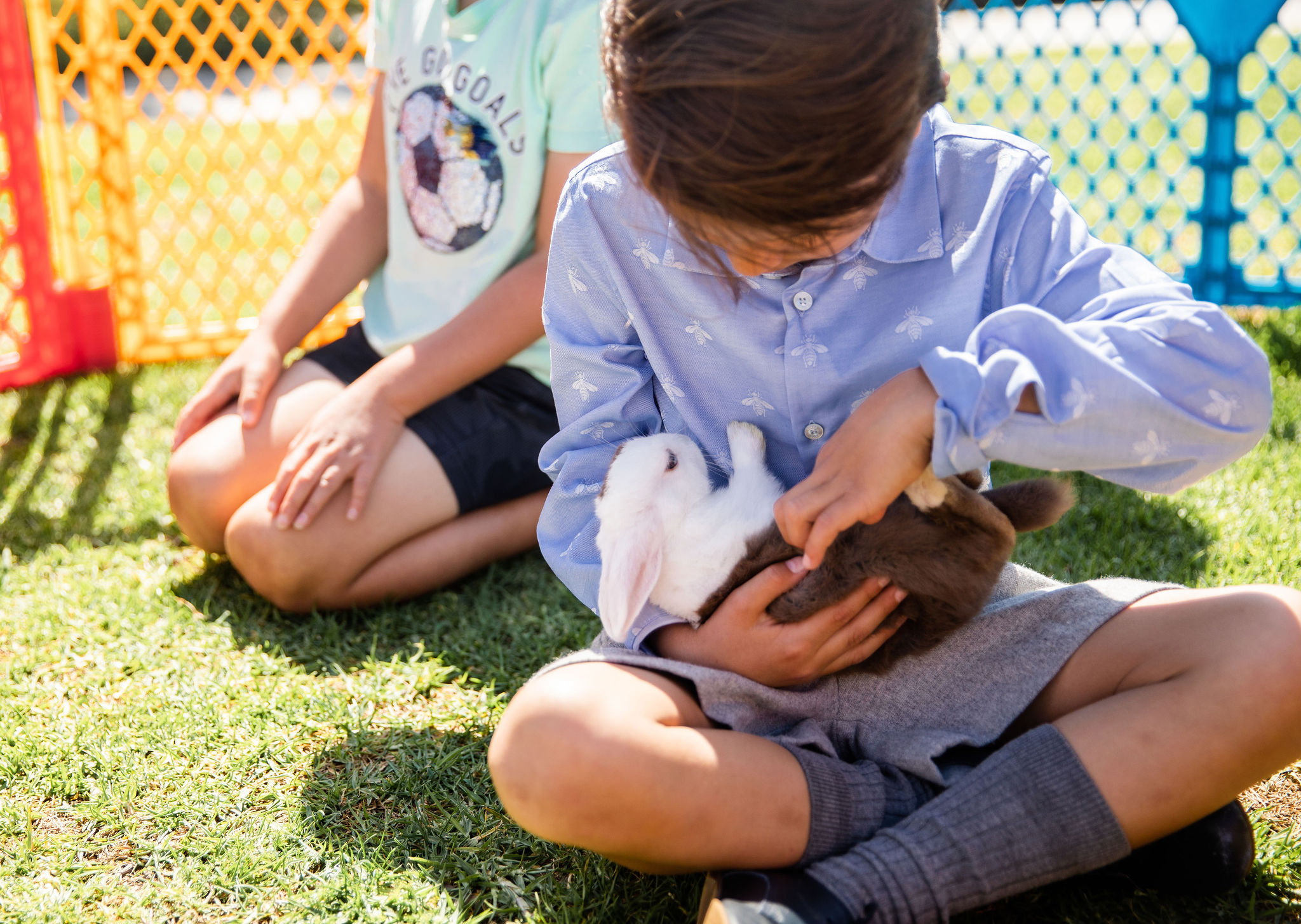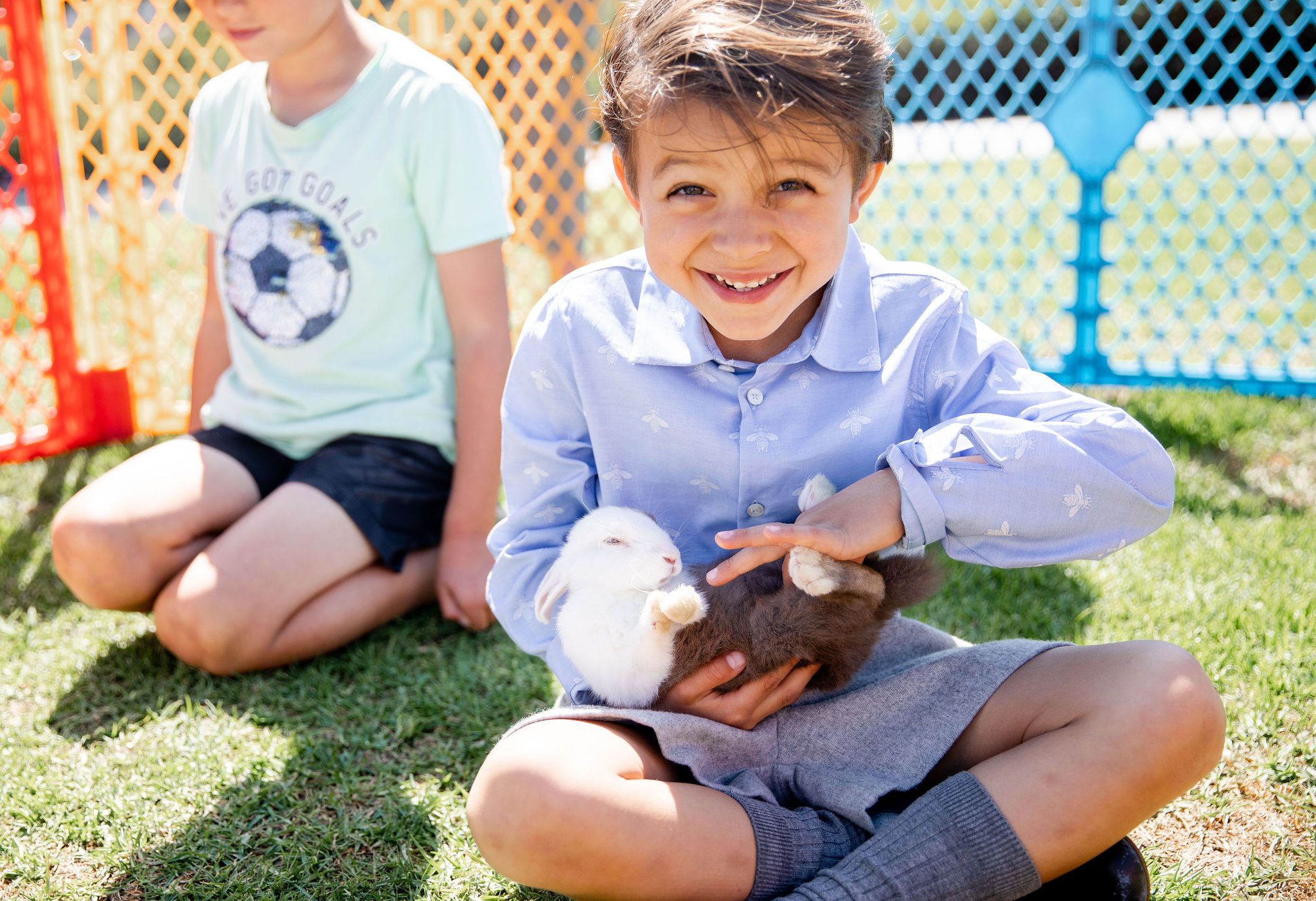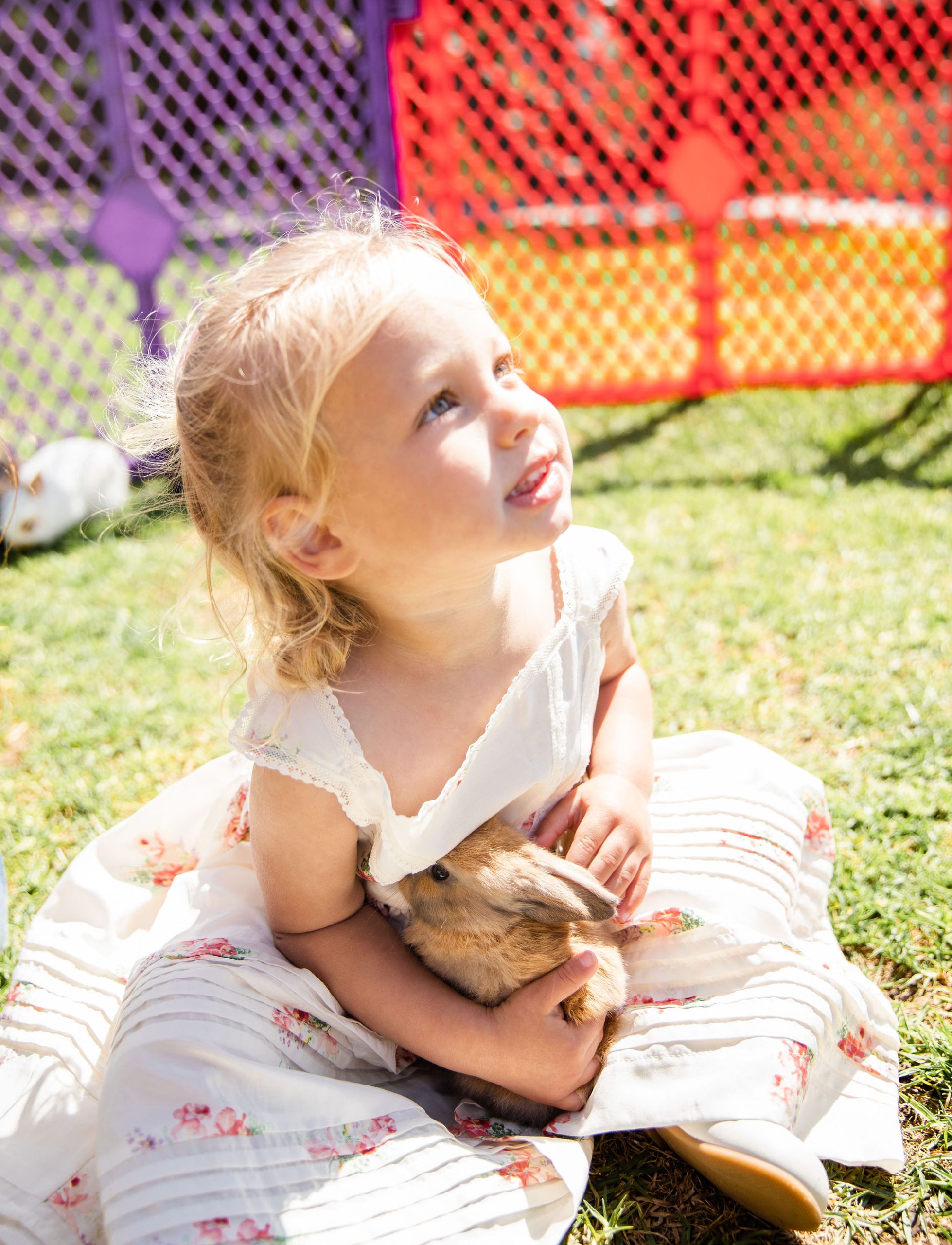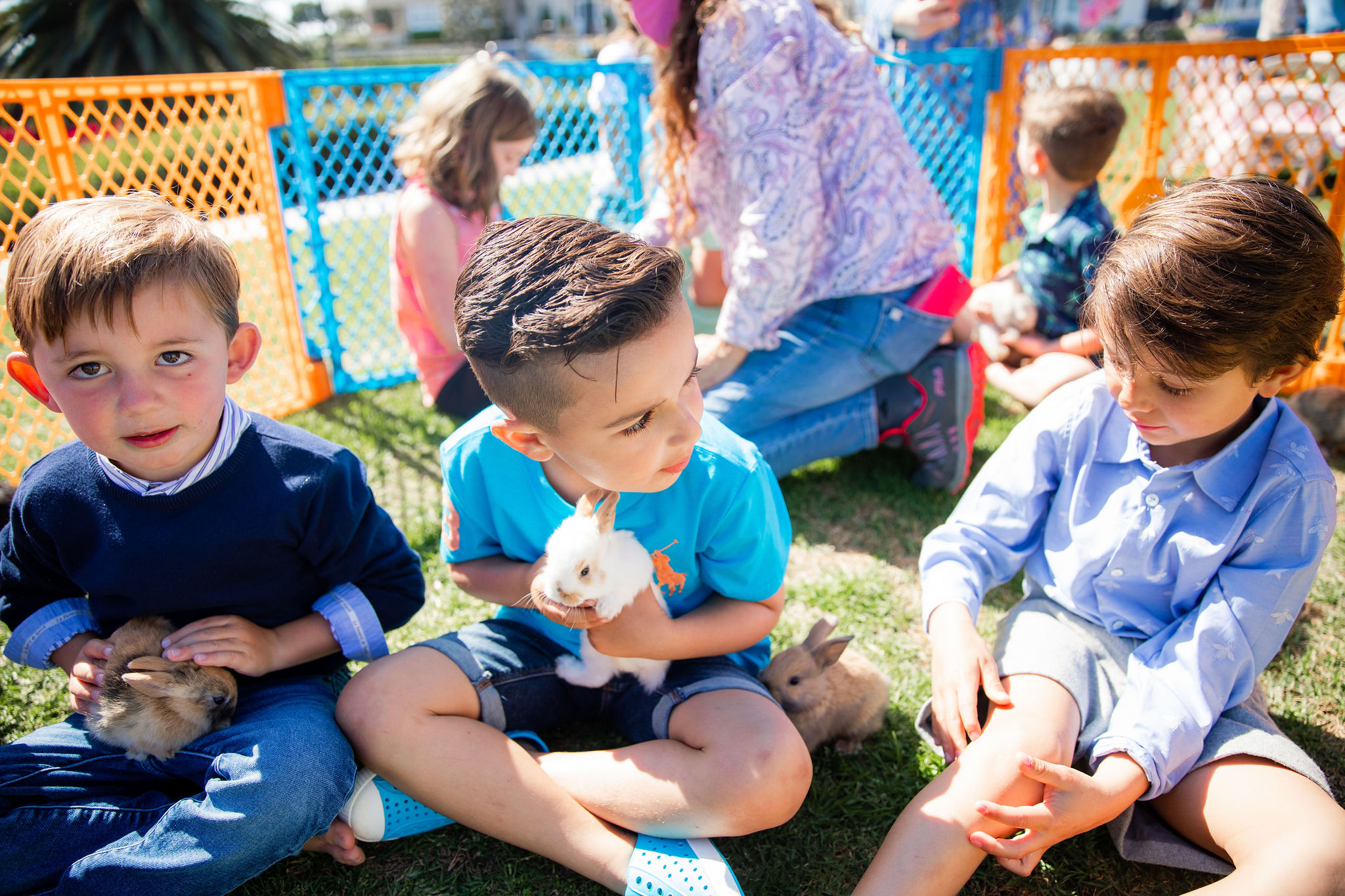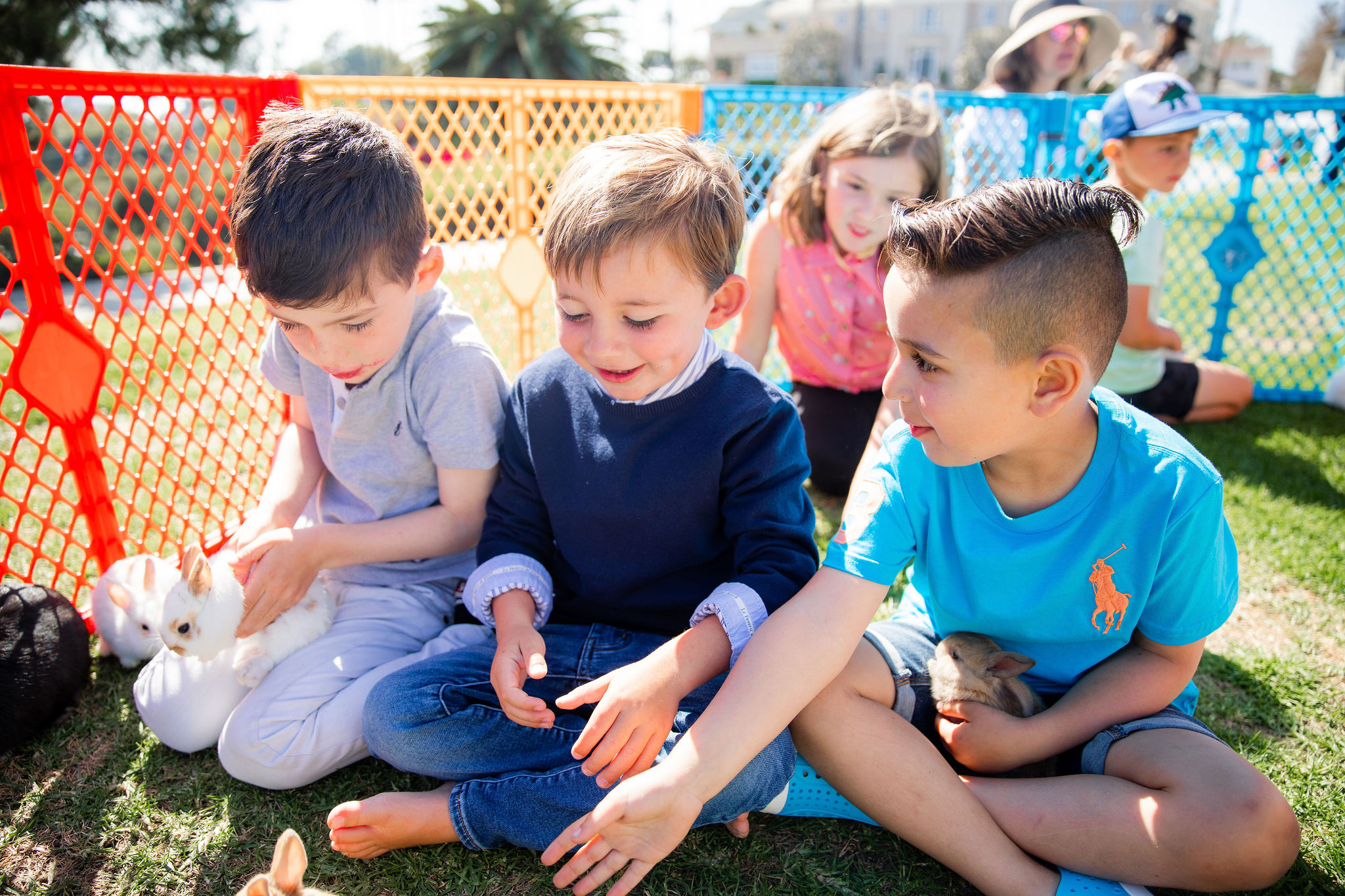 Dessert was kicked off with yummy cotton candy from Twisted for Sugar…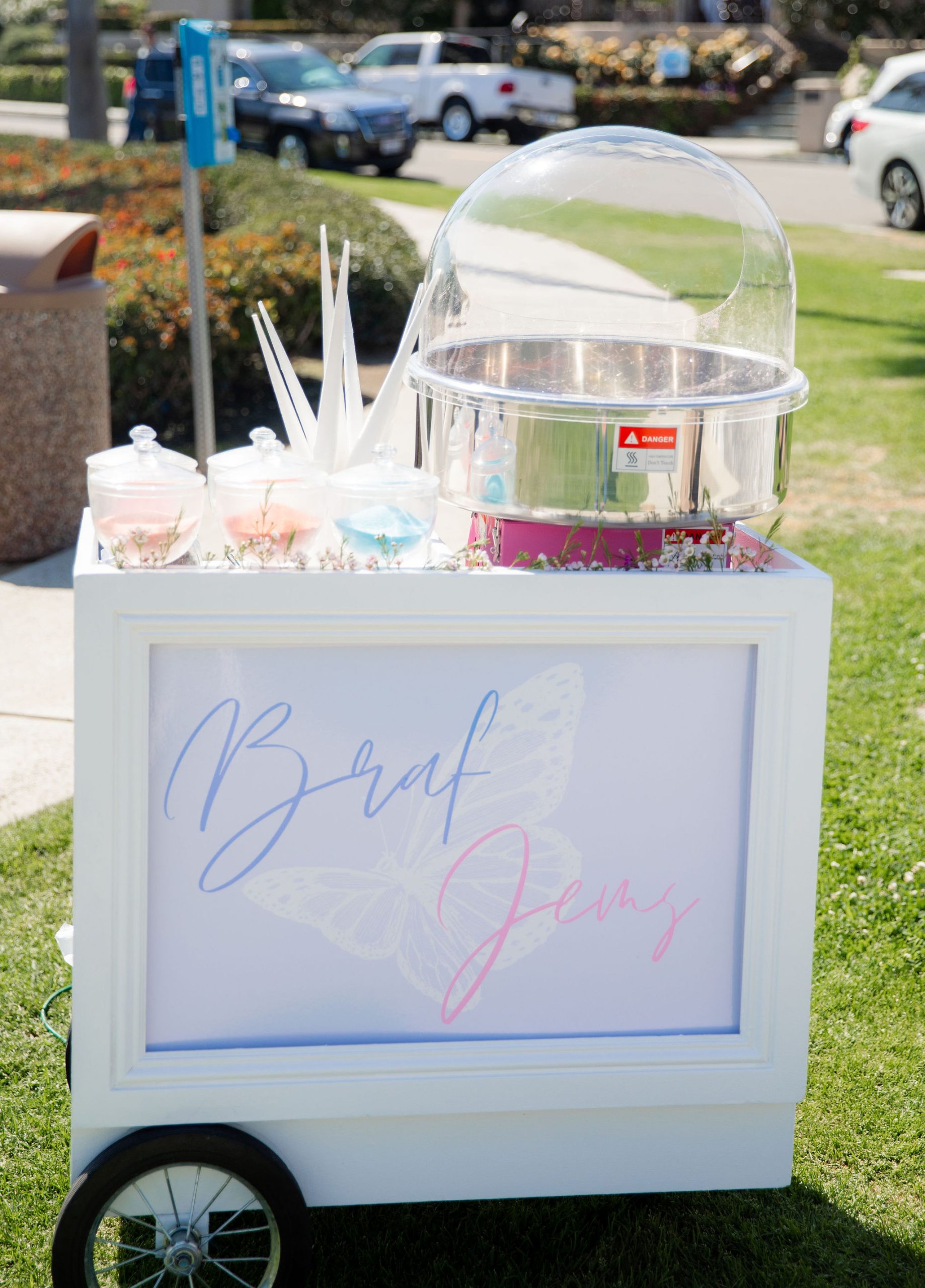 Followed by ALL the amazing and beautiful treats from Sugar Crush Sweets. She outdid herself with these delicious delights!! Check the all out on that pretty La Tavola linen!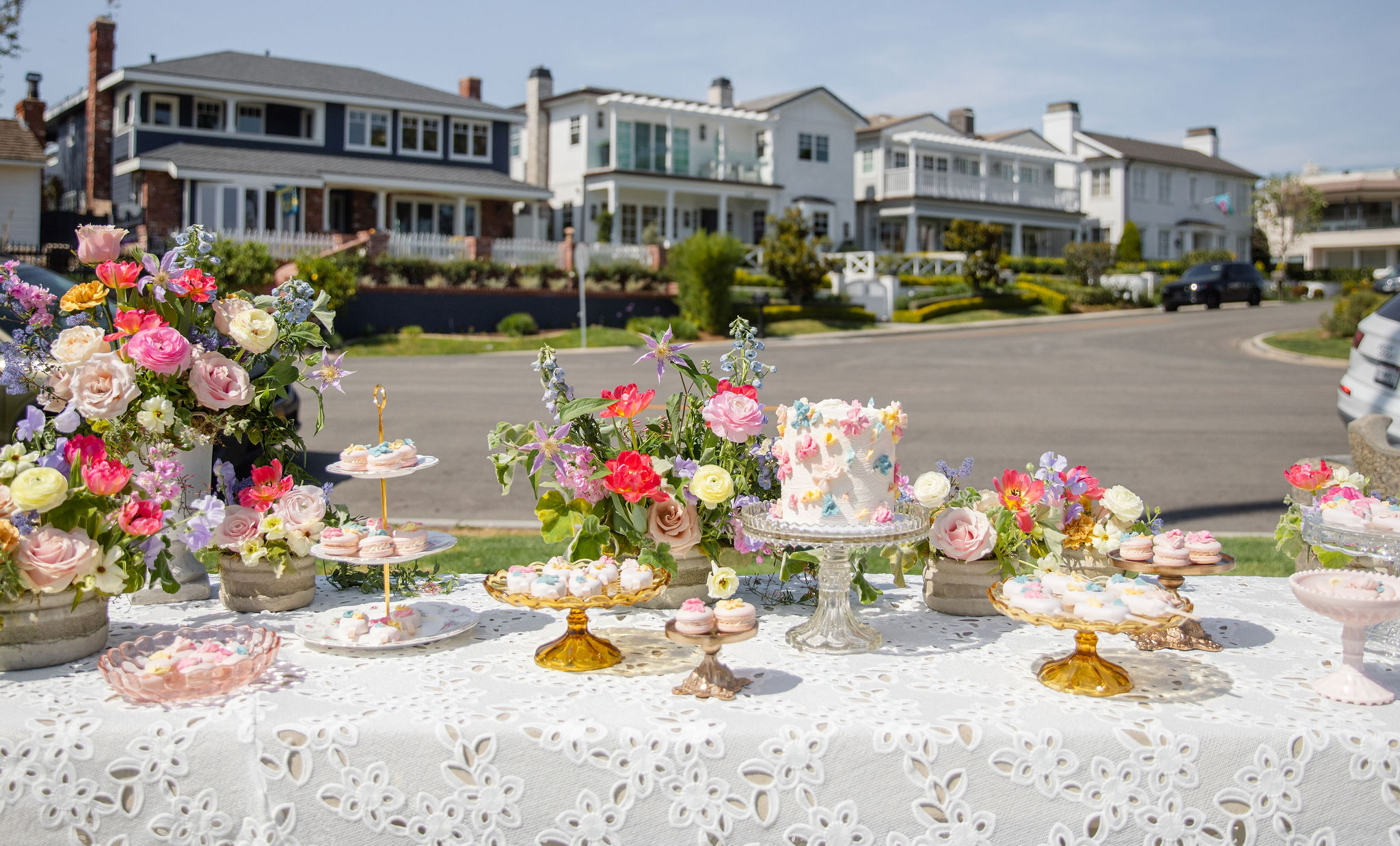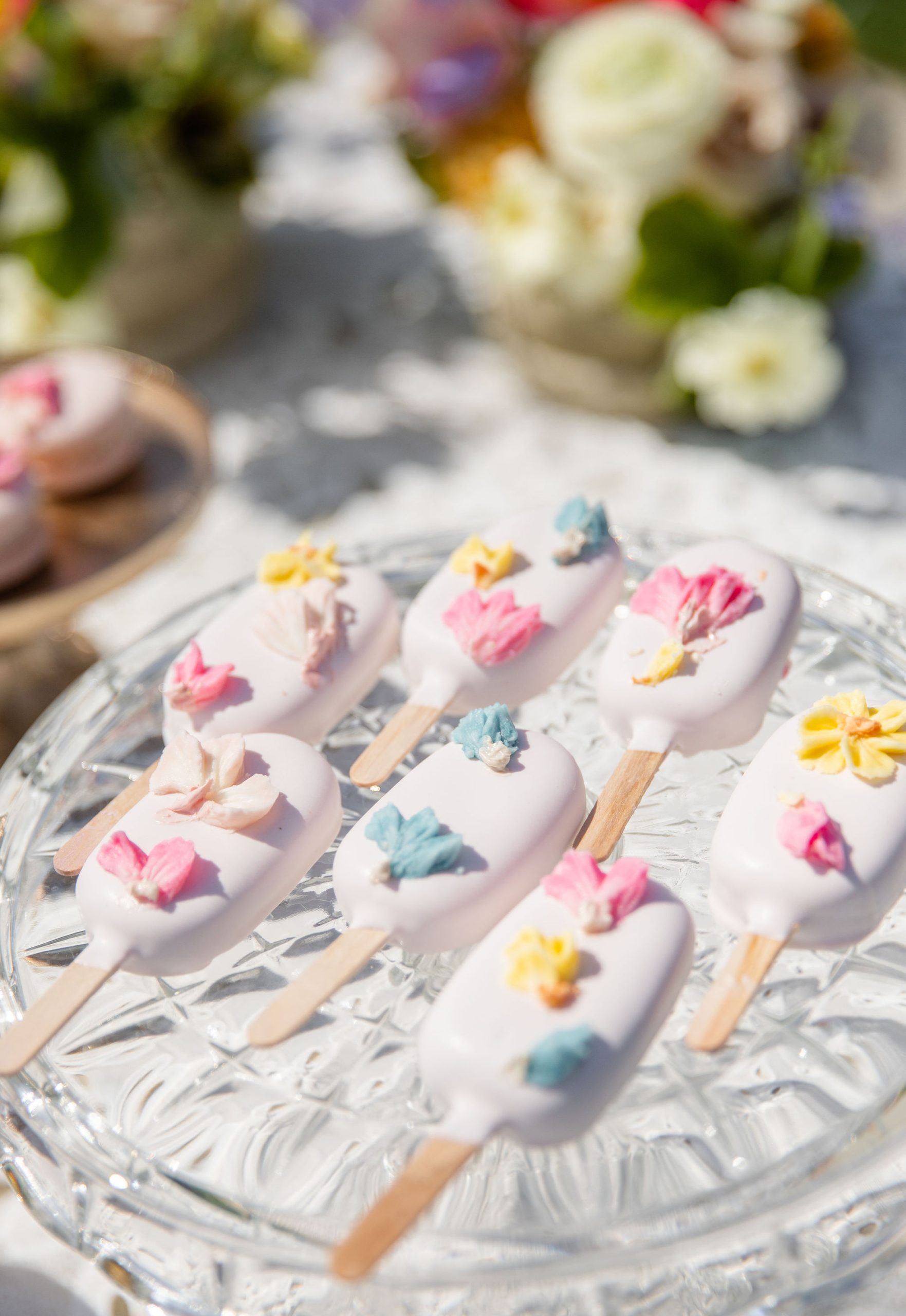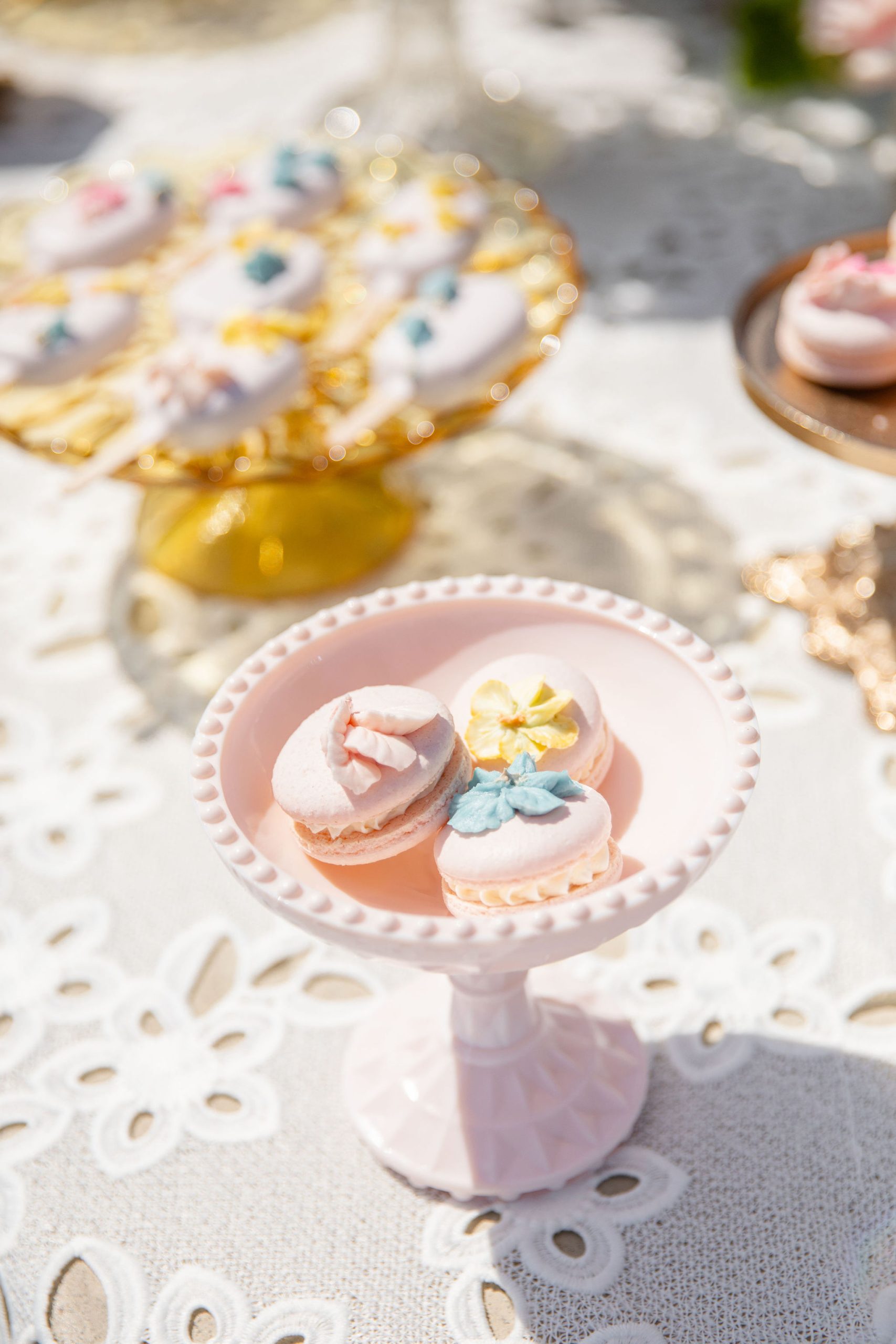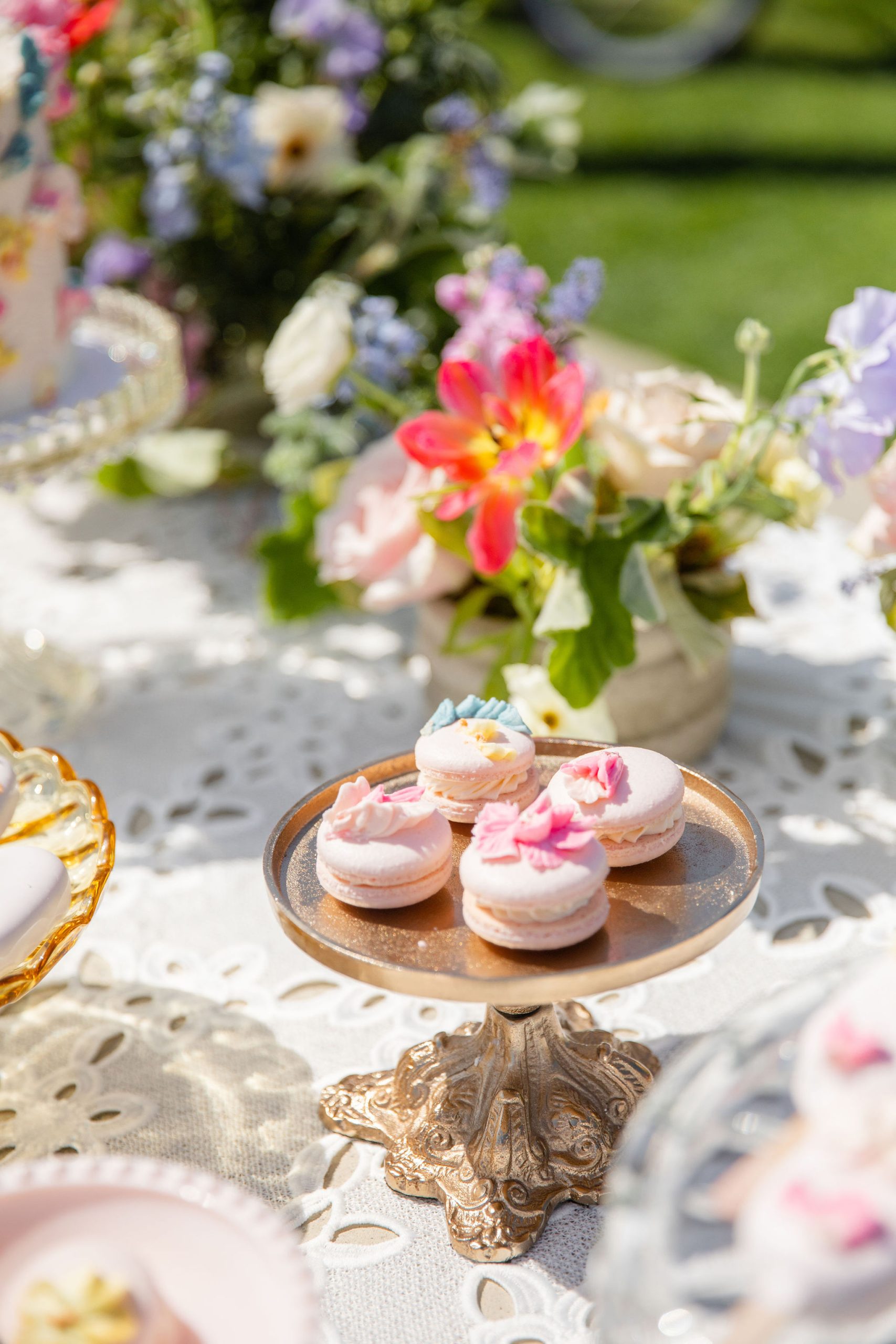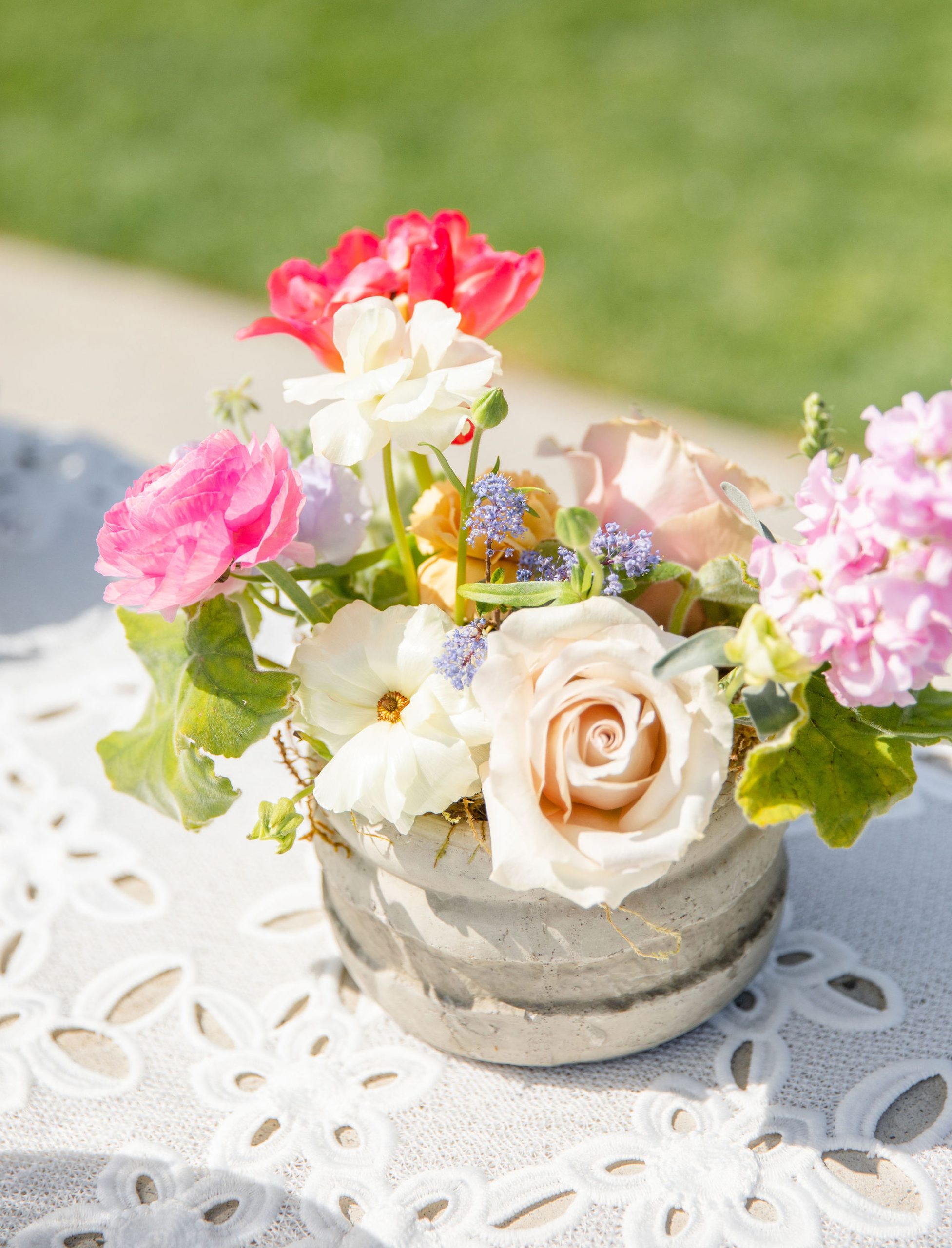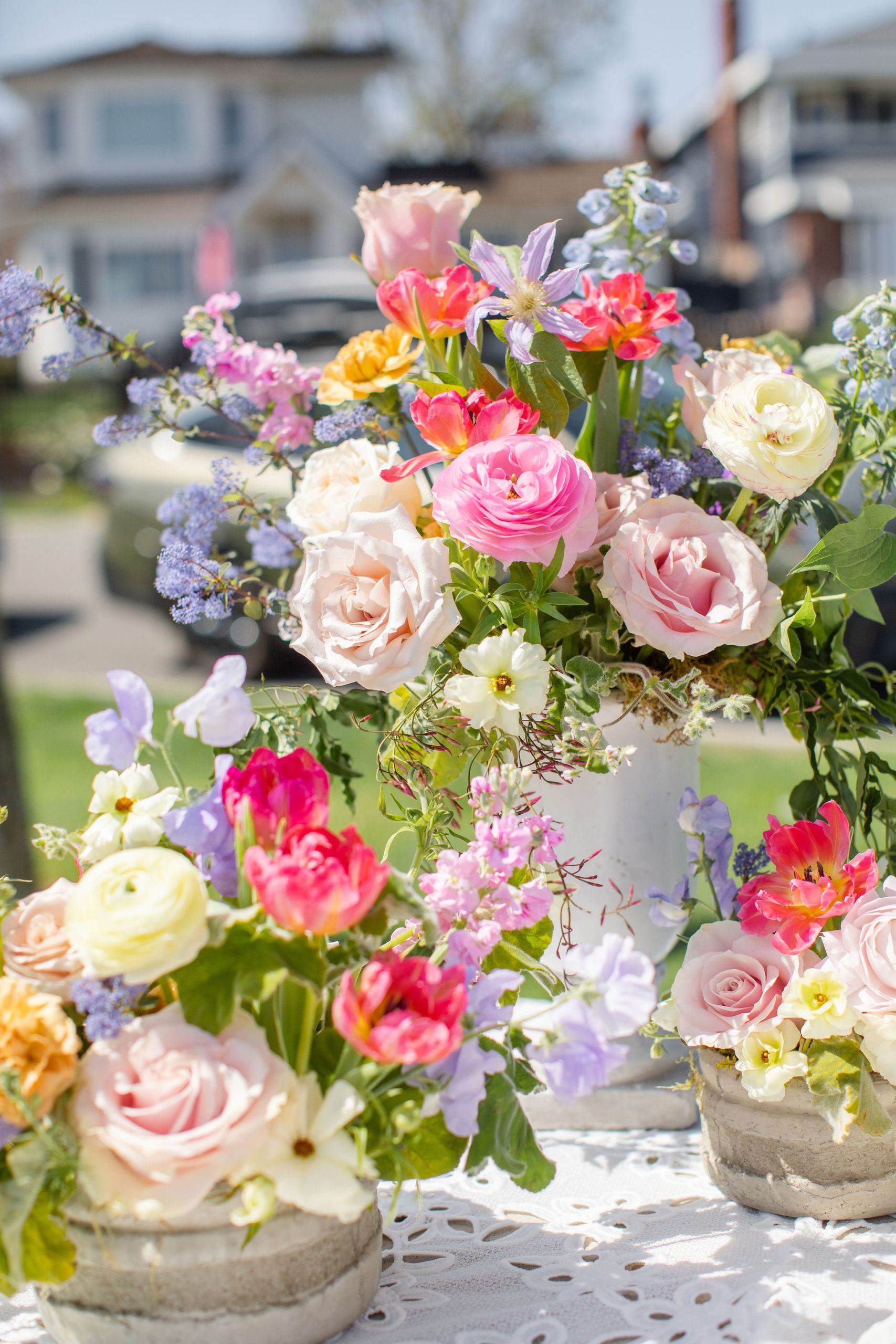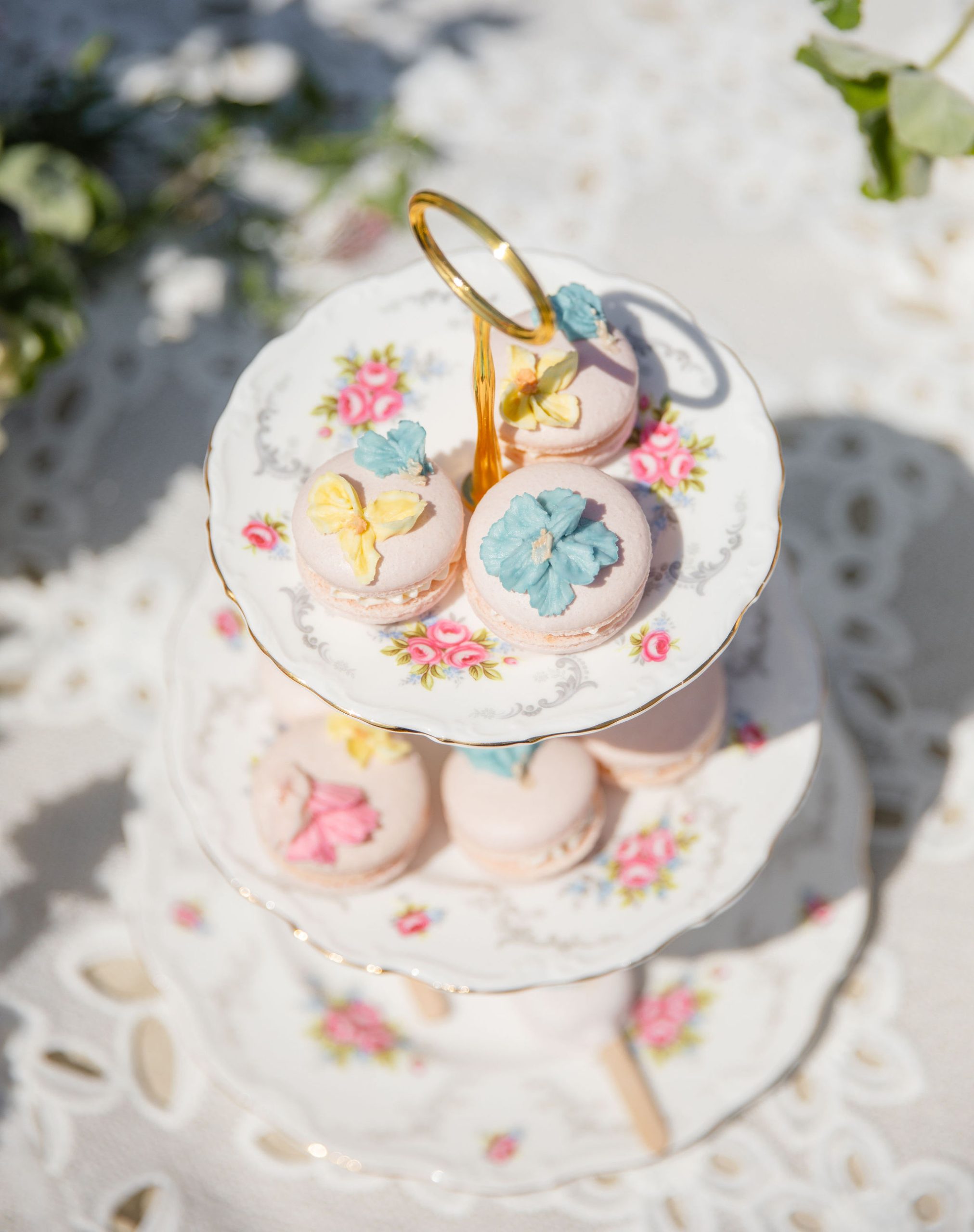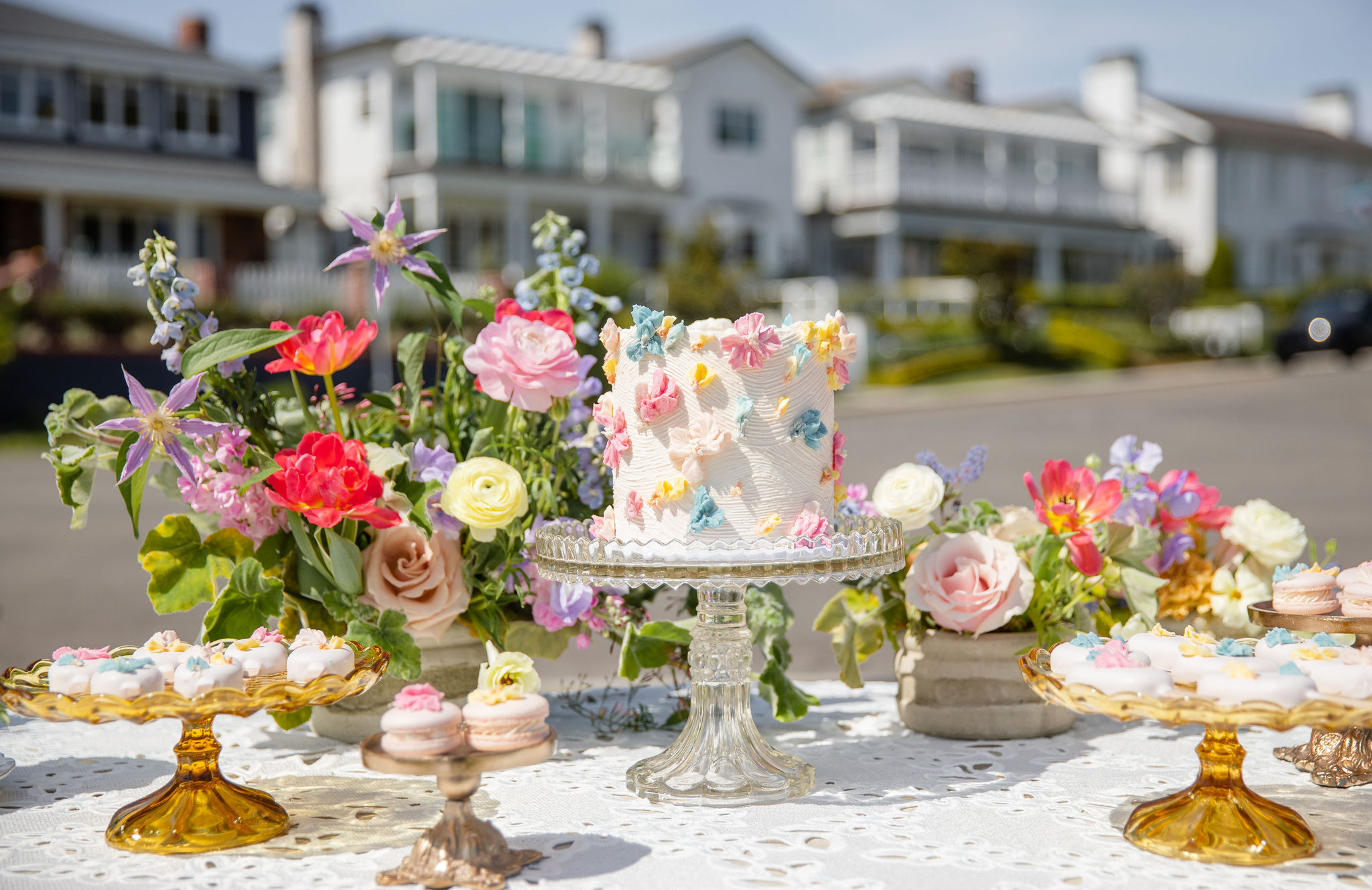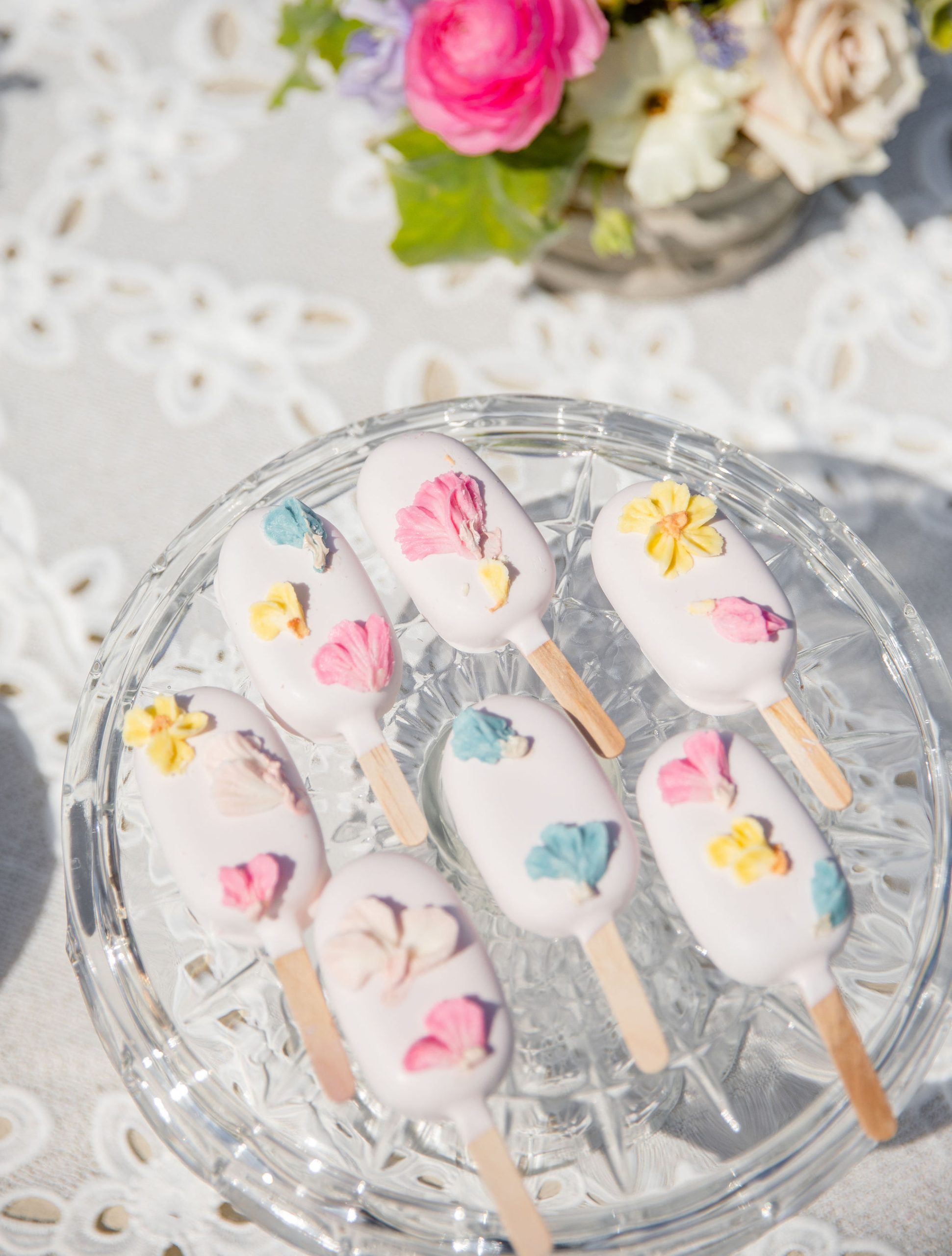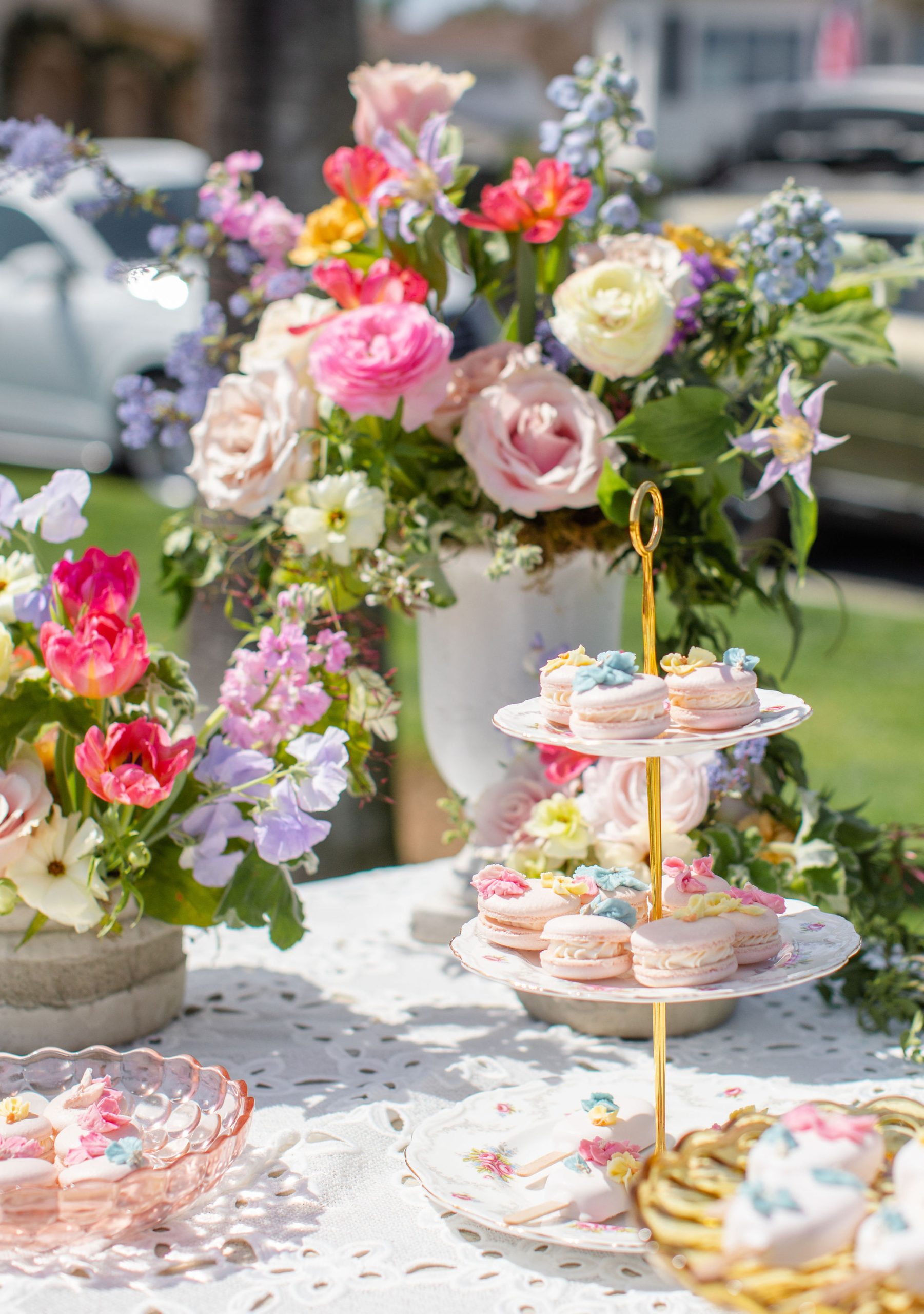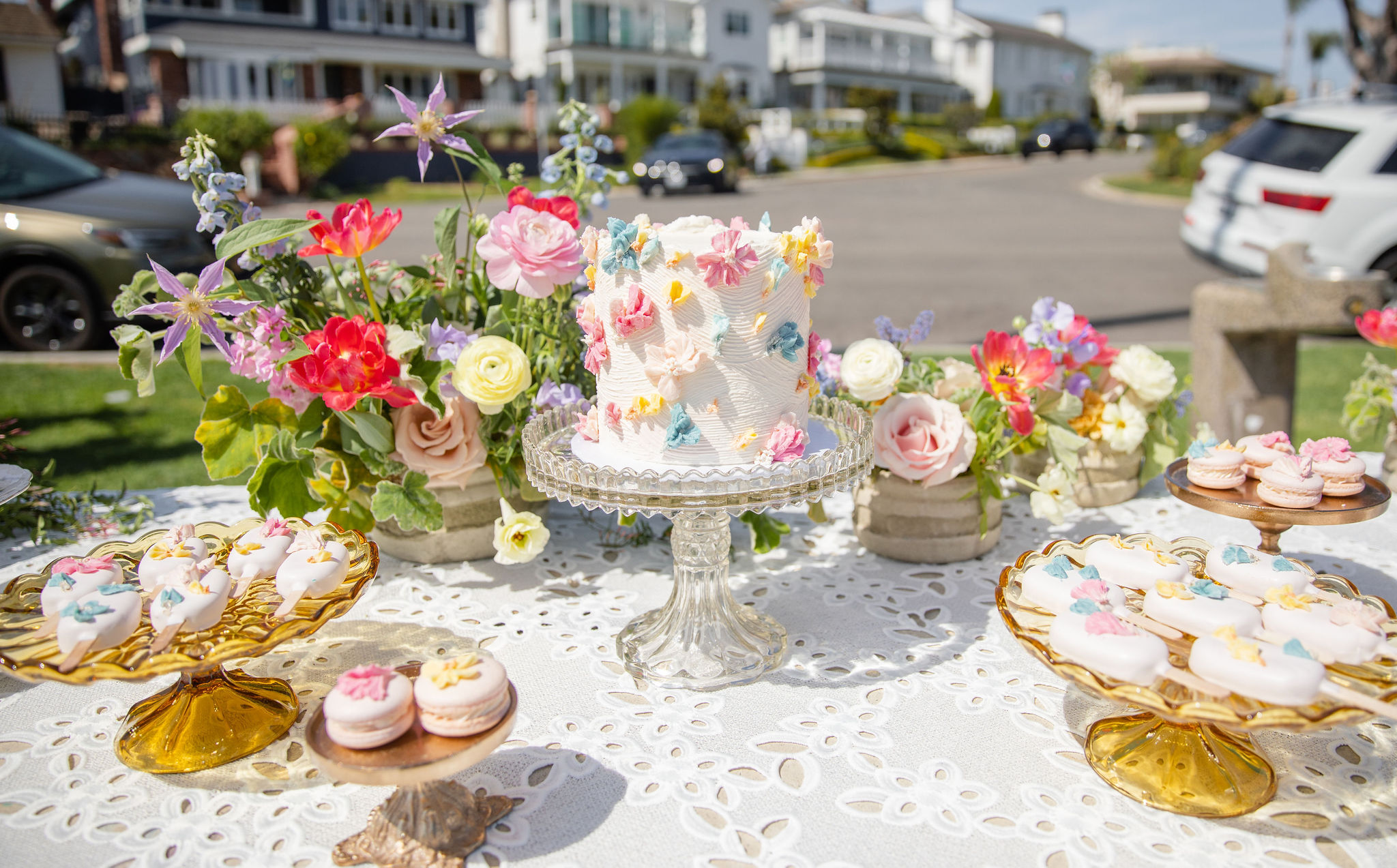 Such a fun day for this cute family!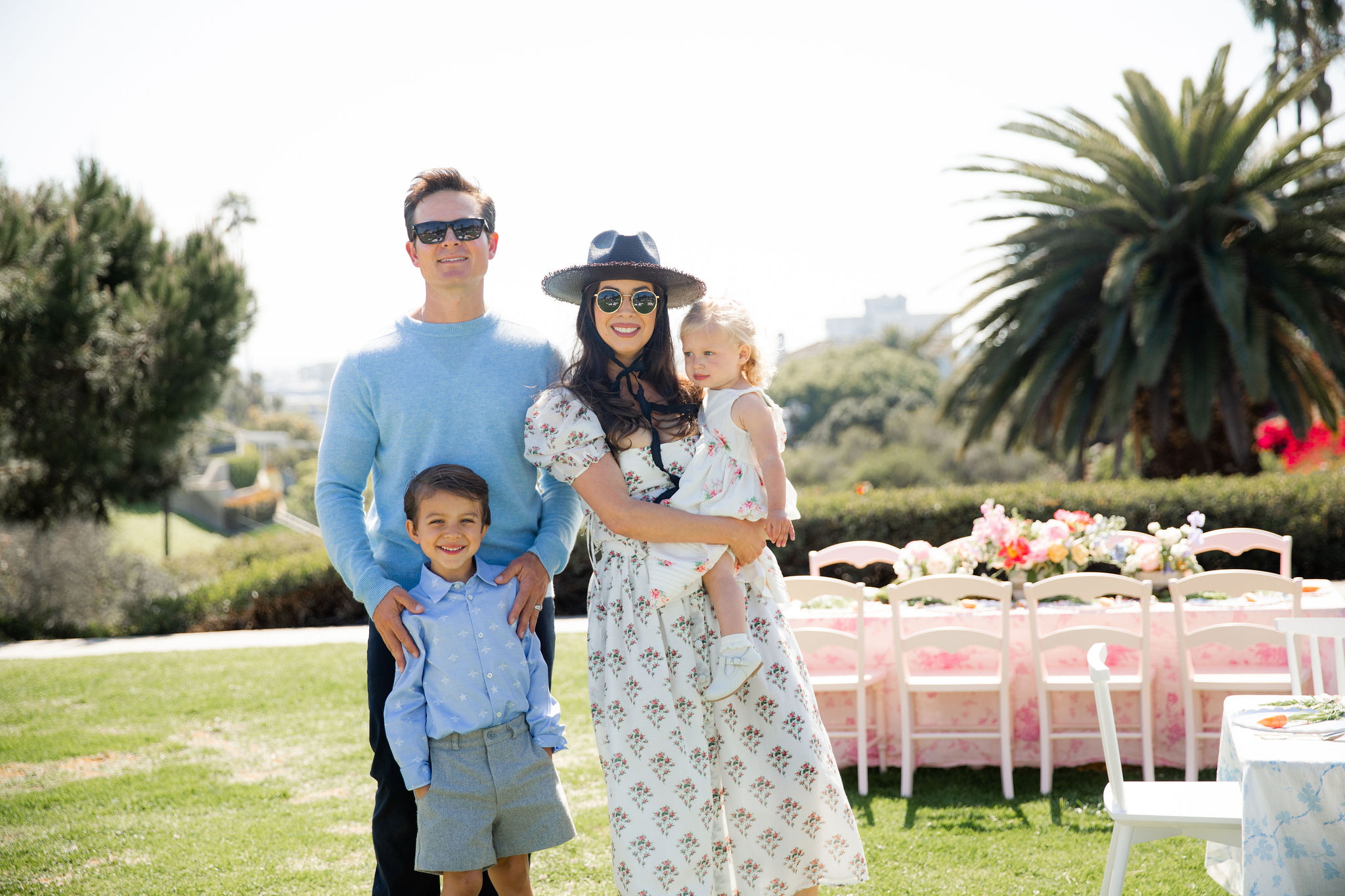 Cheers!!!
xx
Jacquelyn