Are you looking for healthy snacks that you can munch on throughout the day? Look no further! The majority of what I eat is made up of salads, vegetables, fruits, and grains, and LOTS of smoothies. These salad crispbreads are my new favorite snack, especially now that we are in spring. Grab your favorite vegetables and dip, and have yourself the new spring snack! Think of this yummy recipe as a salad of your choice on a thick long cracker.

Photos by Dayna Studios
---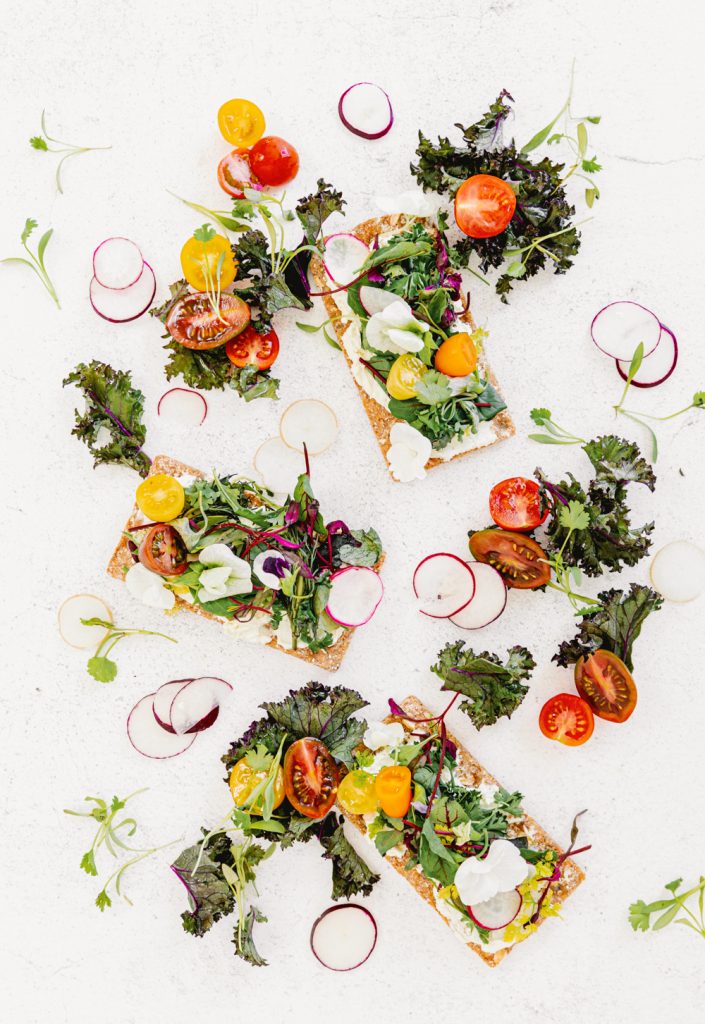 ---
SALAD CRISPBREADS
SERVES: 4 | PREP: 10 MINUTES | COOK: 0 MINUTES
W H A T   Y A   N E E D
4 Crispbreads
Cream Cheese
Easter Radishes
Flowering Purple Kale
Microgreens/Sprouts
Red Bell Pepper
Baby Tomatoes
Basil
Cilantro
Mint
Watercress
Edible Flowers
---
I N S T R U C T I O N S
Ok, you might be like cream cheese as the spread? A light spread of cream cheese mixed with microgreens and marinated tomatoes is good! I think of it as a veggie sandwich. I'm telling you, sprouts and cream cheese might be your new favorite combo.

Now, I'm not a tomato lover when they are plain. I need them to be marinated with olive oil, salt + pepper. So this option you can skip if you like. I like to marinate the cherry tomatoes prior. Toss in some olive oil and sprinkle in some salt + pepper. I will sometimes add some red chili flakes as well. Mix and set aside for about 10-20 minutes, and you can do this and sit overnight in the fridge.
So what is a crispbread? It is simply a sizeable thick cracker. It allows you to layer on a spread and sorts of veggies and never gets soggy since it is on the thicker side. Look for them in the cracker section. Take your crispbread and smear your cream cheese on top. Layer it up if you are a big cream cheese lover. Then dress up your crispbread—layer on all your yummy veggies.
---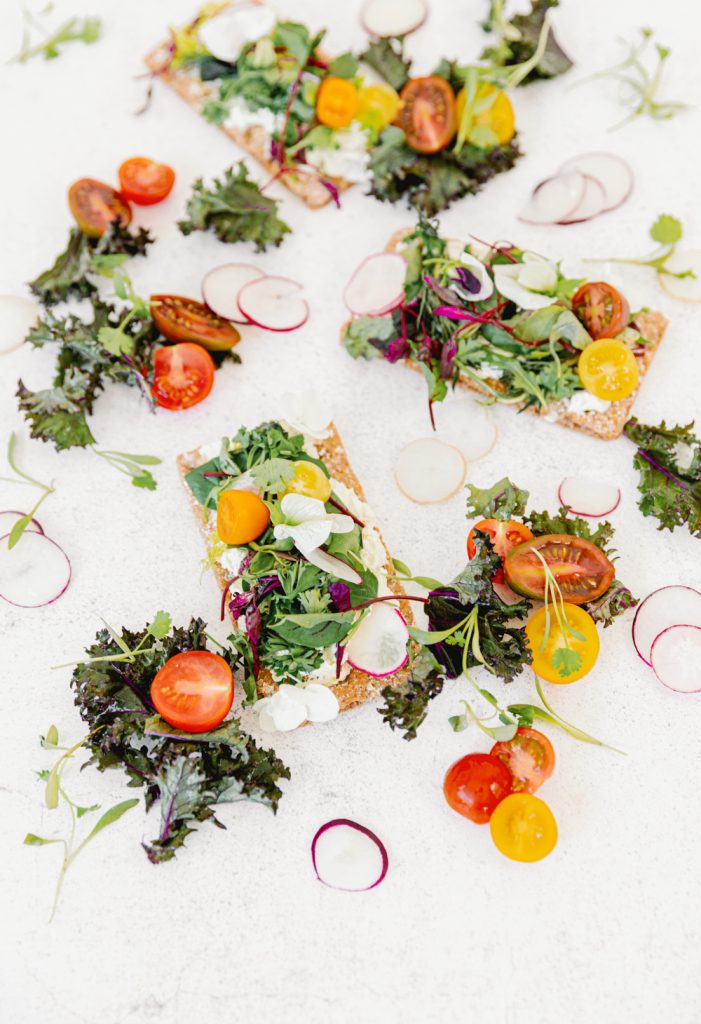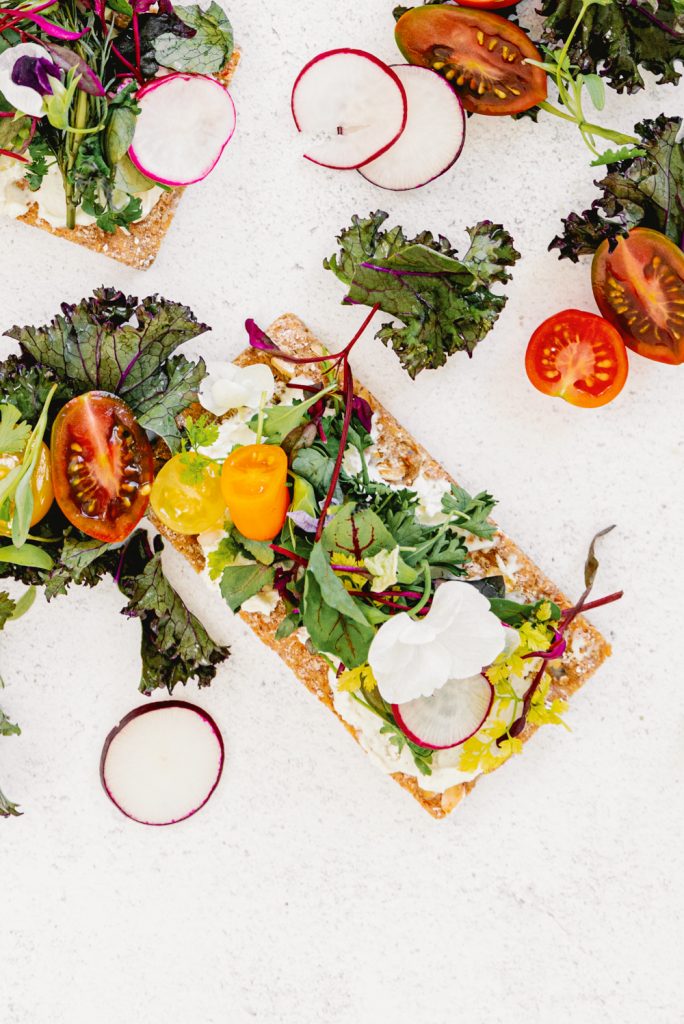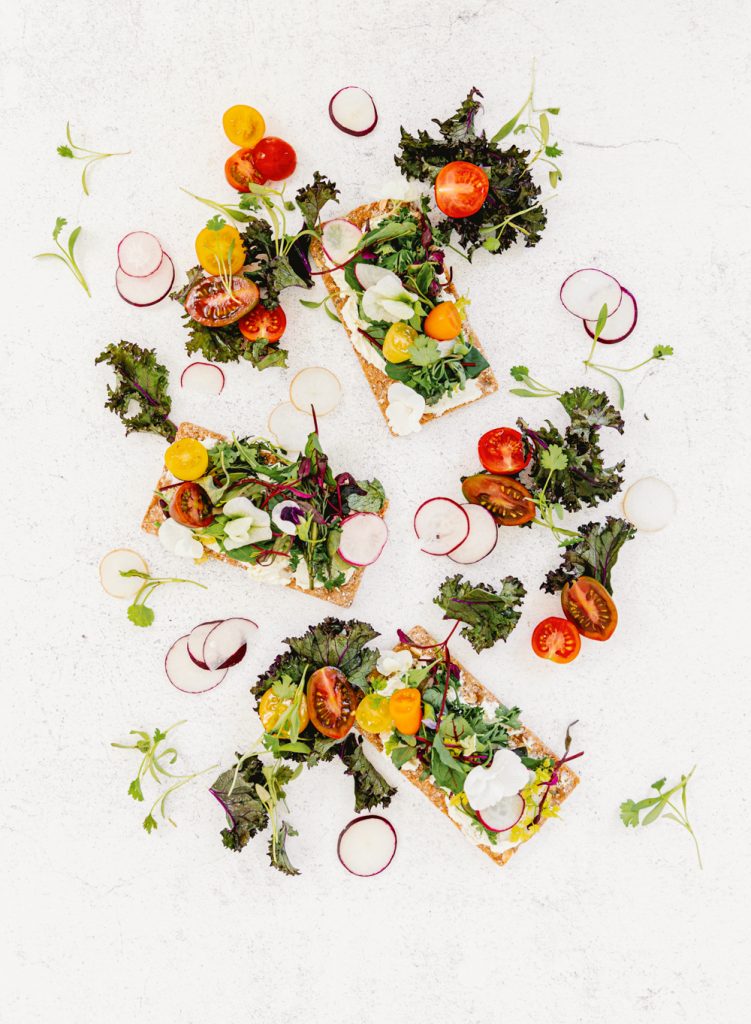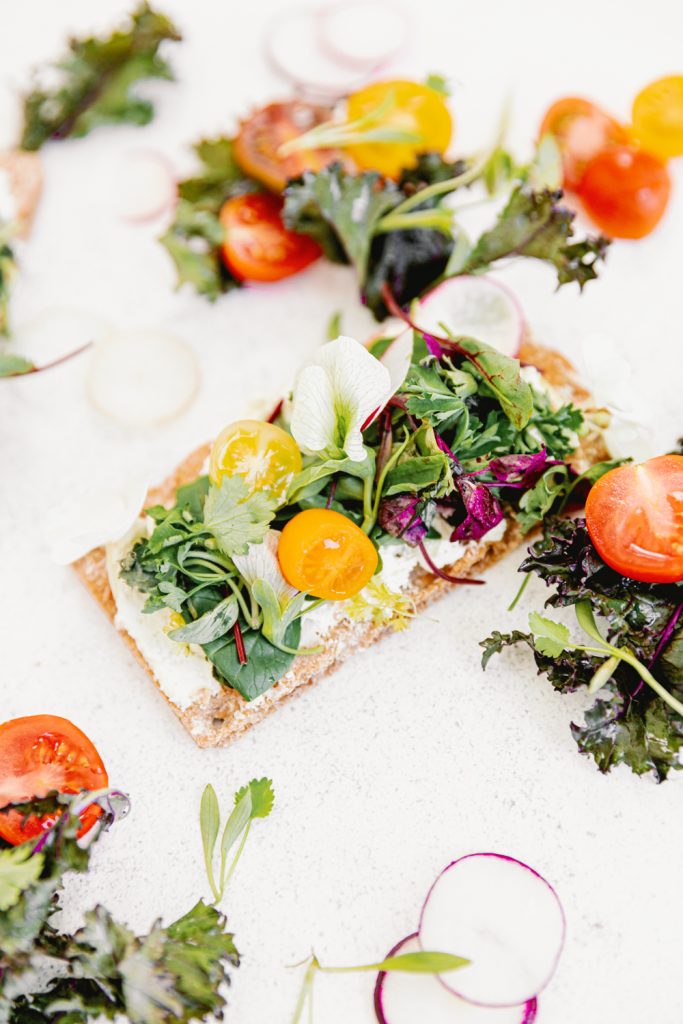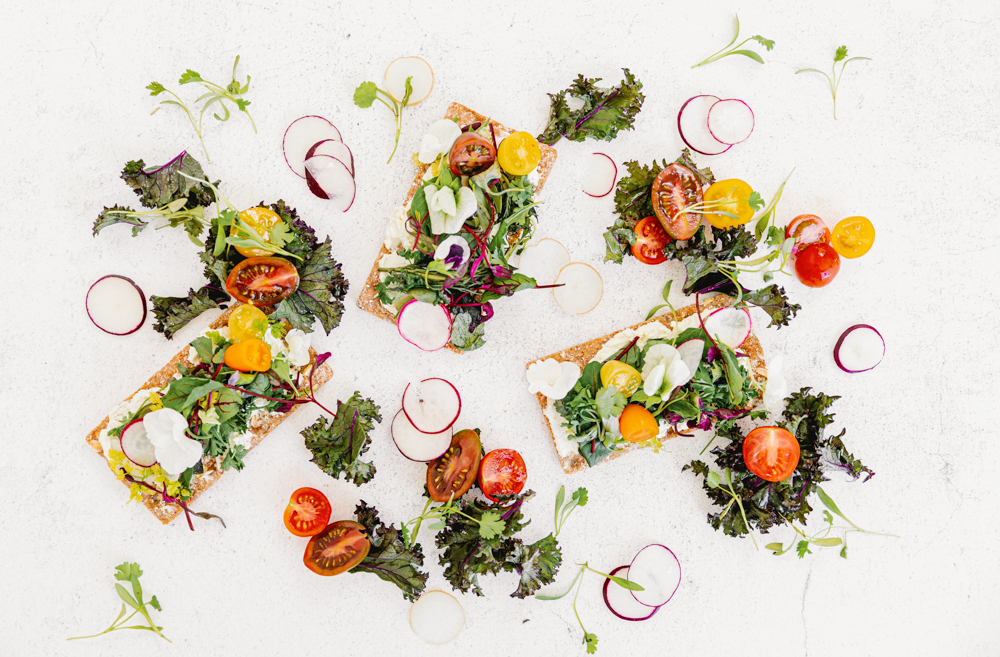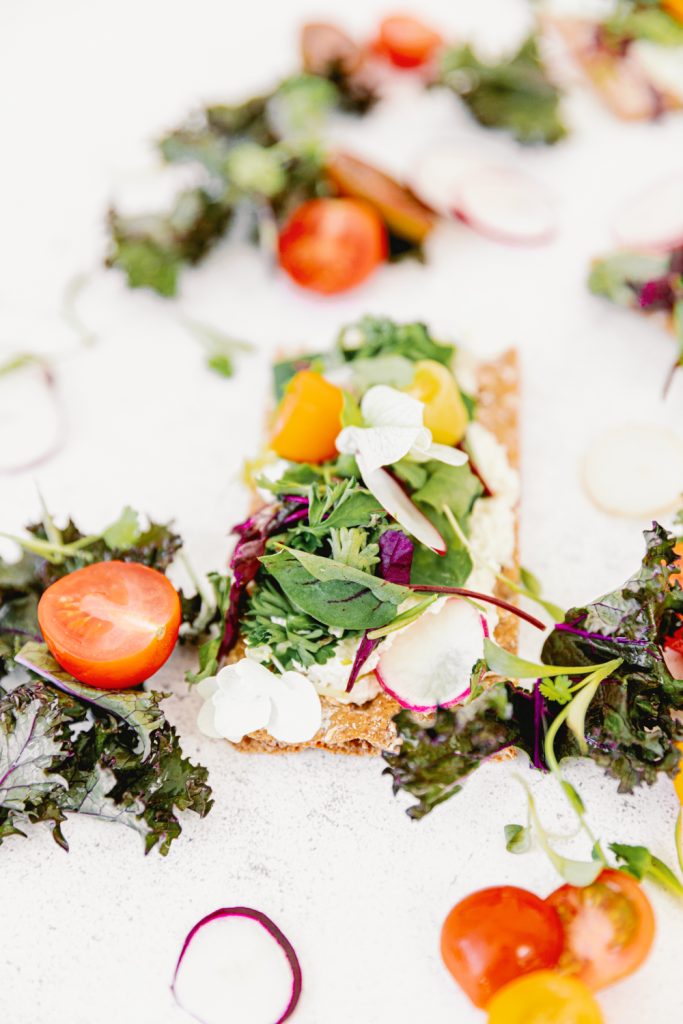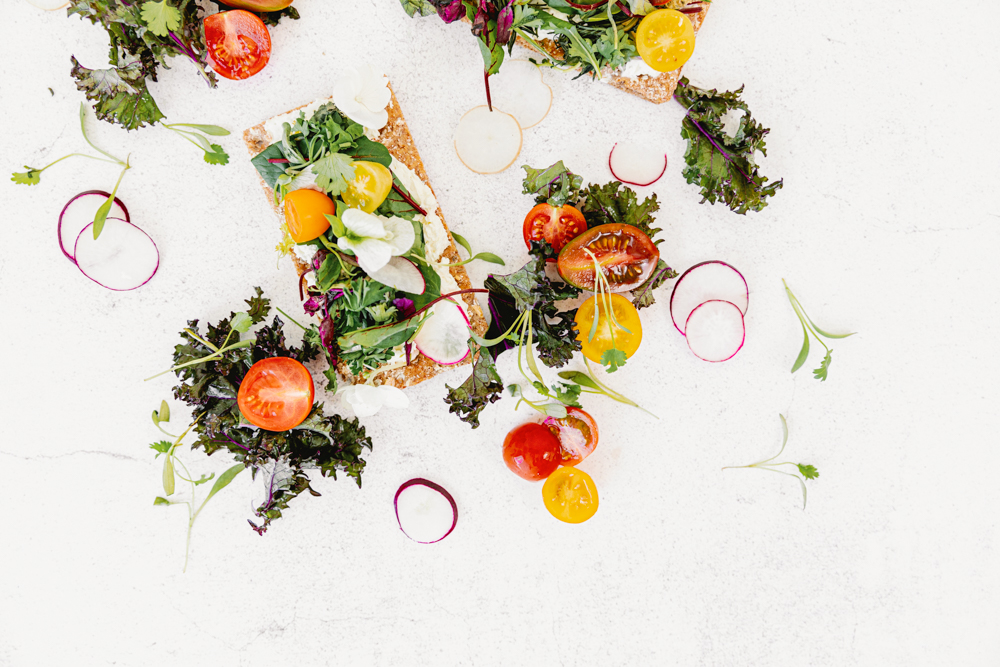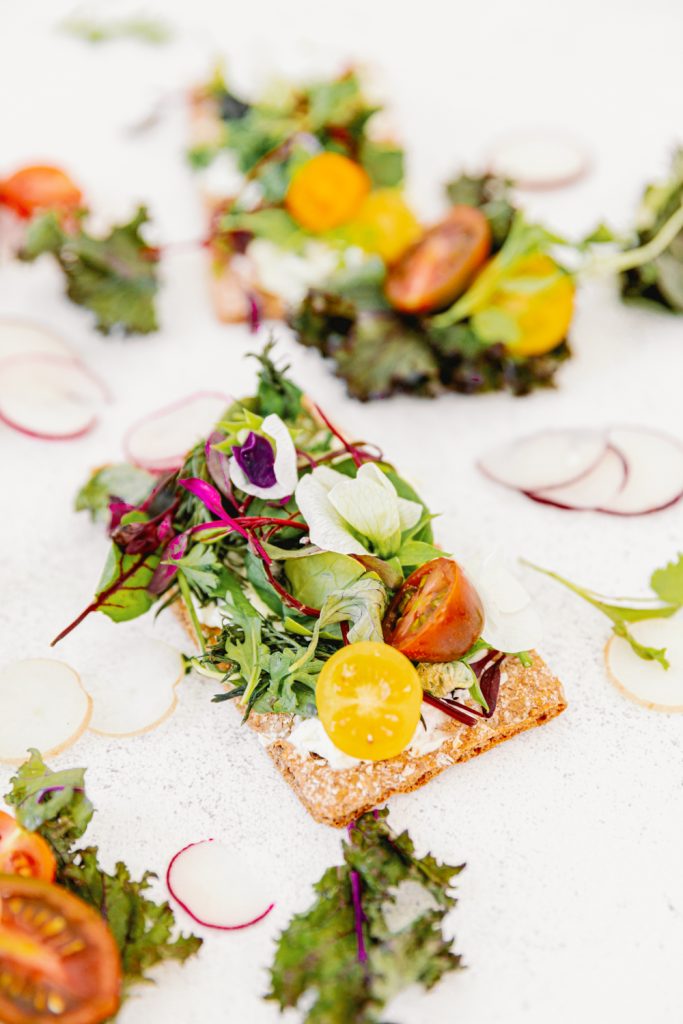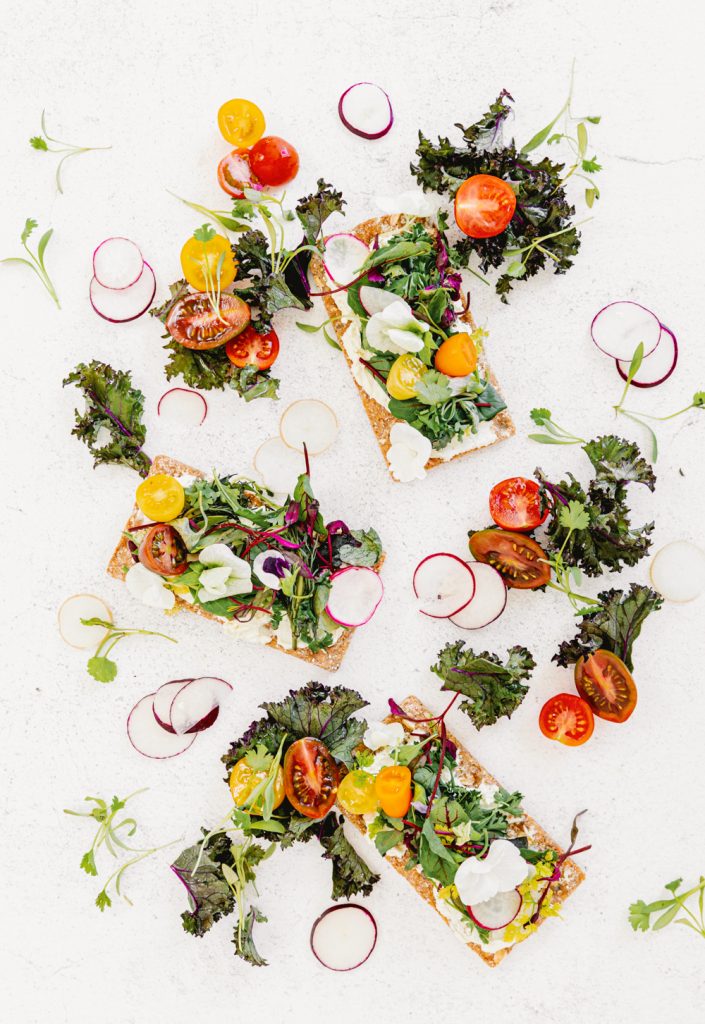 ---
xx
Abby