Believe it or not, we have yet another party from 2021 that we have yet to share! Another magical party that has been in our vault of parties itching to be shown! This one was for Naya who asked for an enchanted fairy party, and boy did she get it! The setting was stunning in one of the most gorgeous backyards I have ever seen, it was whimsical and perfect for the theme. We added pops of color, lots of cute details, and tons of fun activities for the kiddos. It was a beautiful day for a beautiful family and we felt lucky that Naya's mom asked us to design and plan it!
Photos by the talented Blaire Going Photography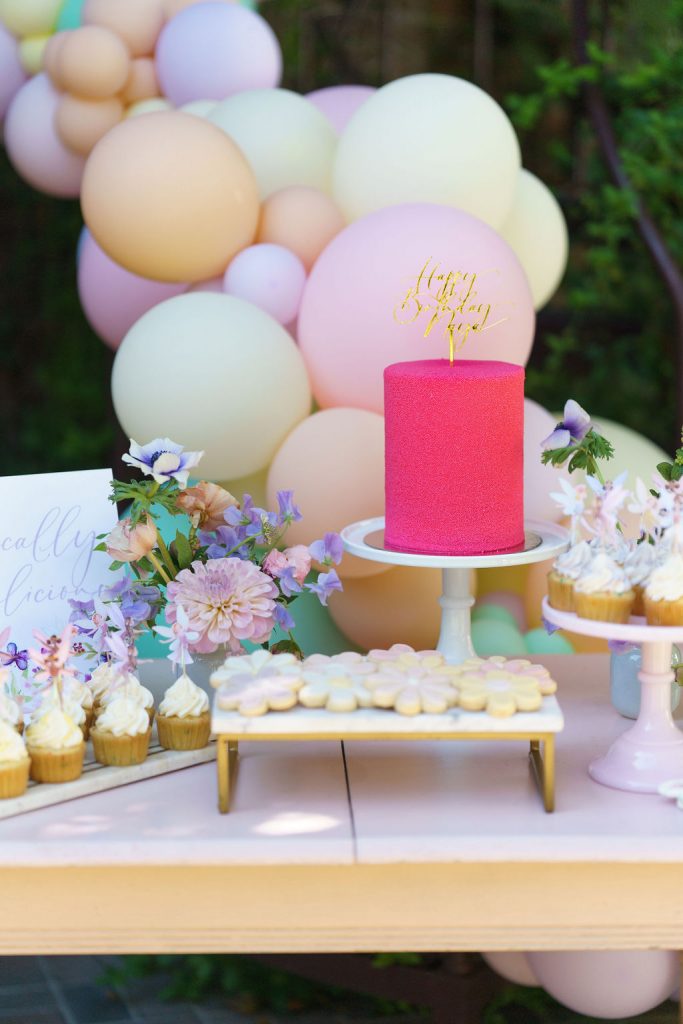 The prettiest welcome sign for the prettiest party! Done by none other than Poppy Jack Shop!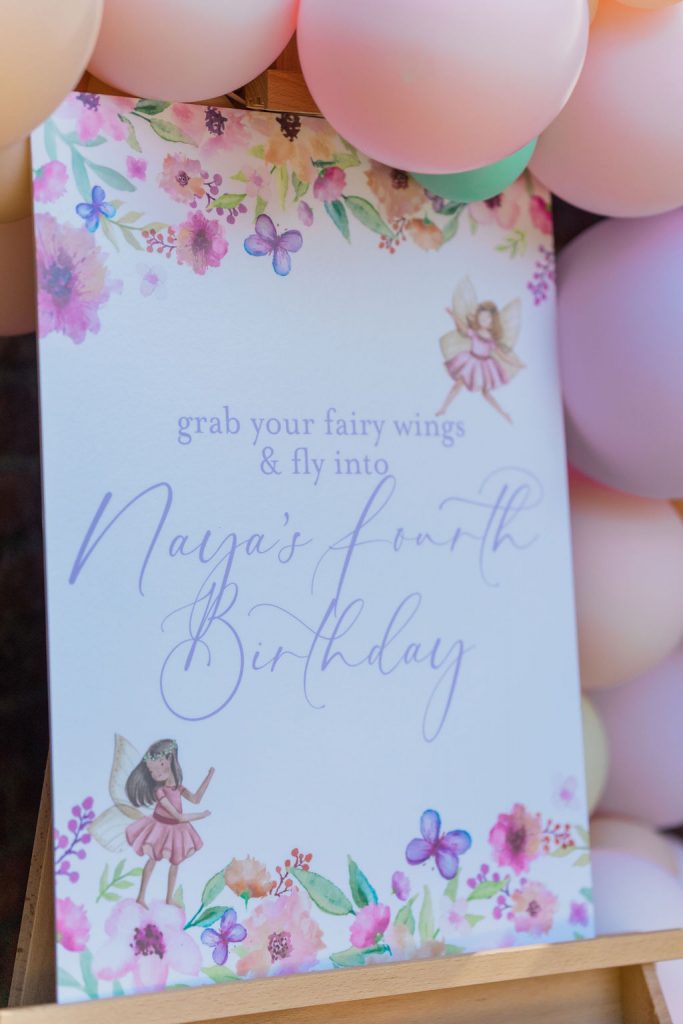 After the welcome sign was a gorgeous pathway leading to the party, of course we had to make sure guests didn't lose their way!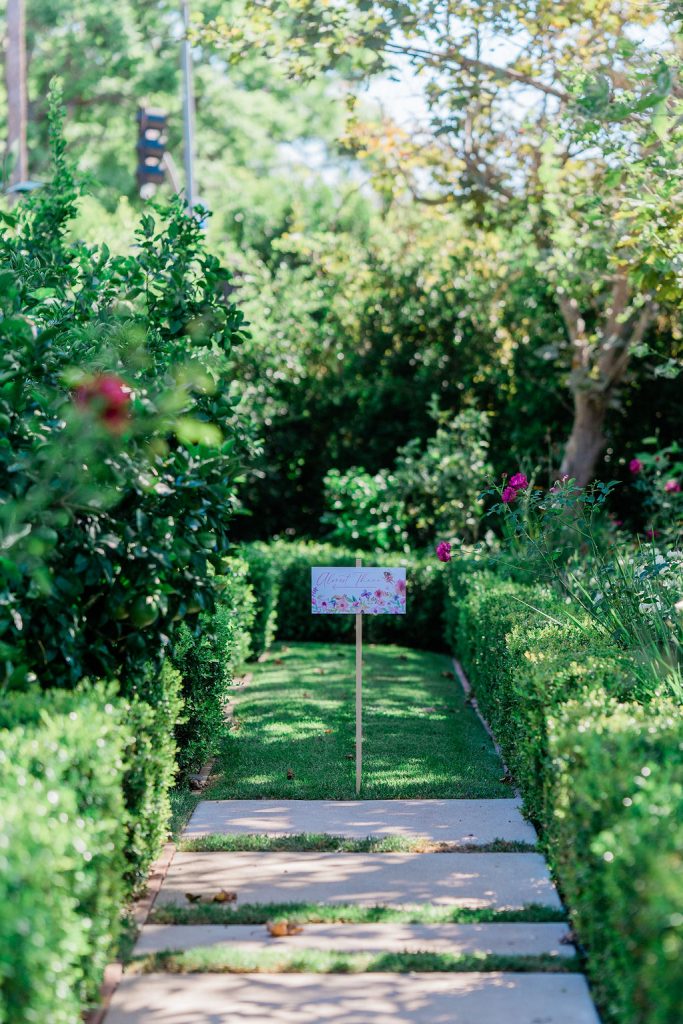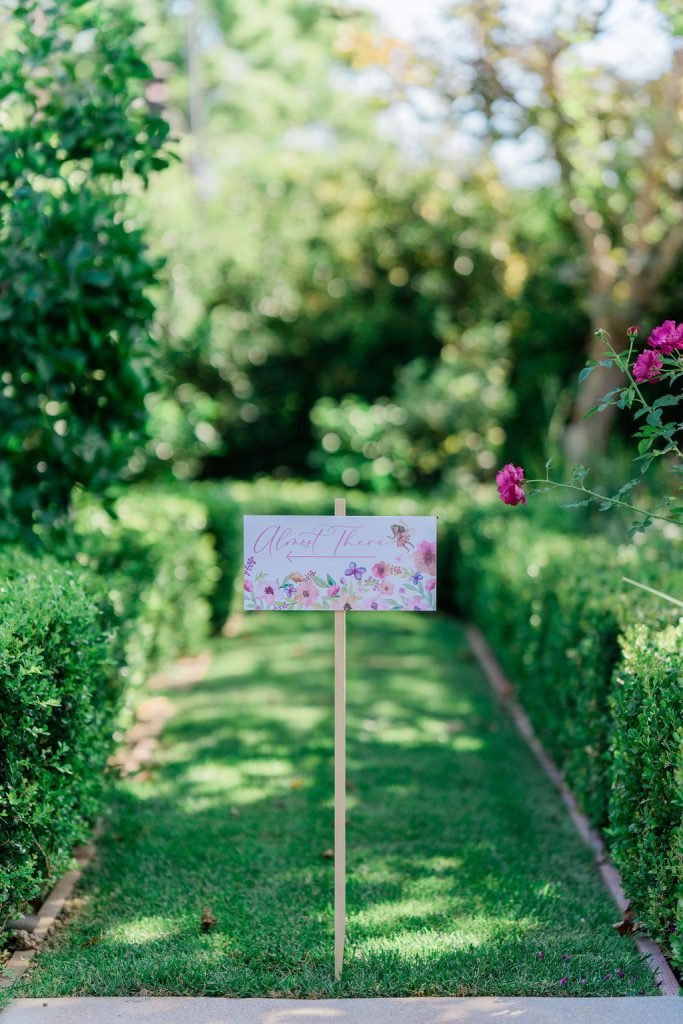 Have you ever seen such a magical backyard?! It was the absolute perfect scene for this stunning party! We had so much fun having The Pop Shop add her balloons and more to the is stunning tree.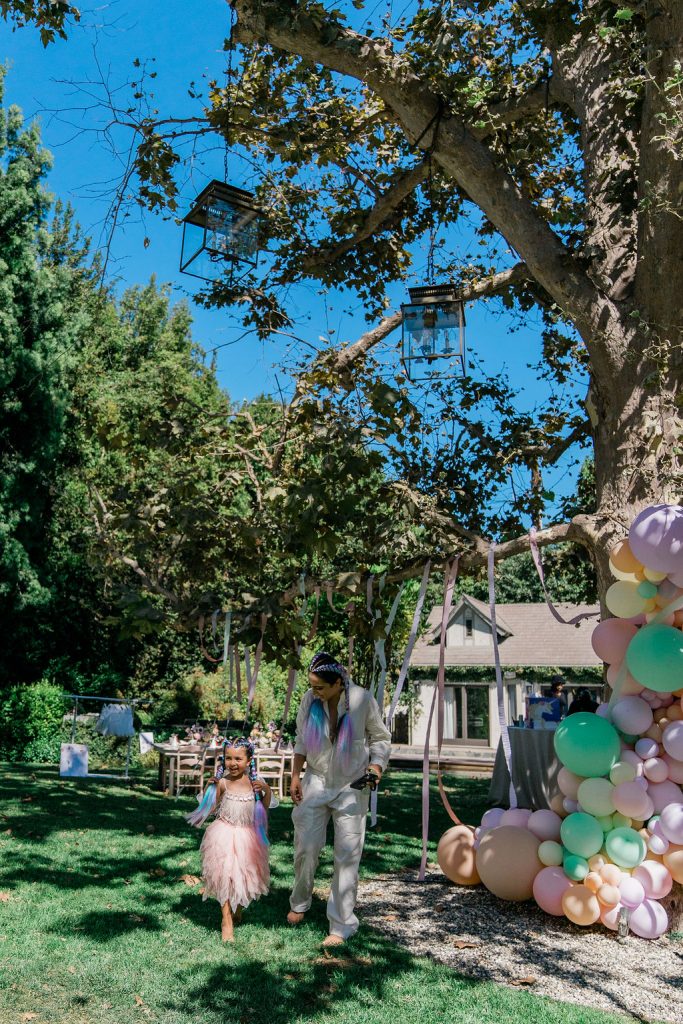 We brought in pretty rentals from Sweet Salvage Rentals, the perfect pink chairs that we used yet again! We can't get enough of them and they seem to really go with nearly every feminine party! The table was set with Meri Meri's cute fairy plate collection. I loved using their sweet plates, napkins, and cups along with their adorable princess crowns. Of course I had to use my favorite Sophistiplate flatware that complimented everything perfectly!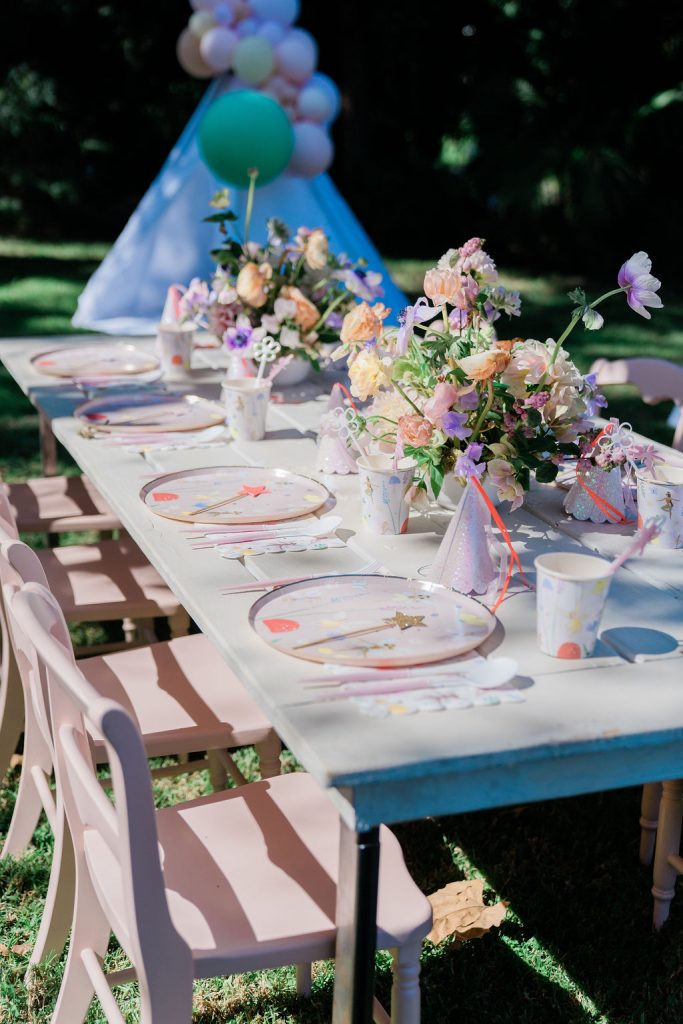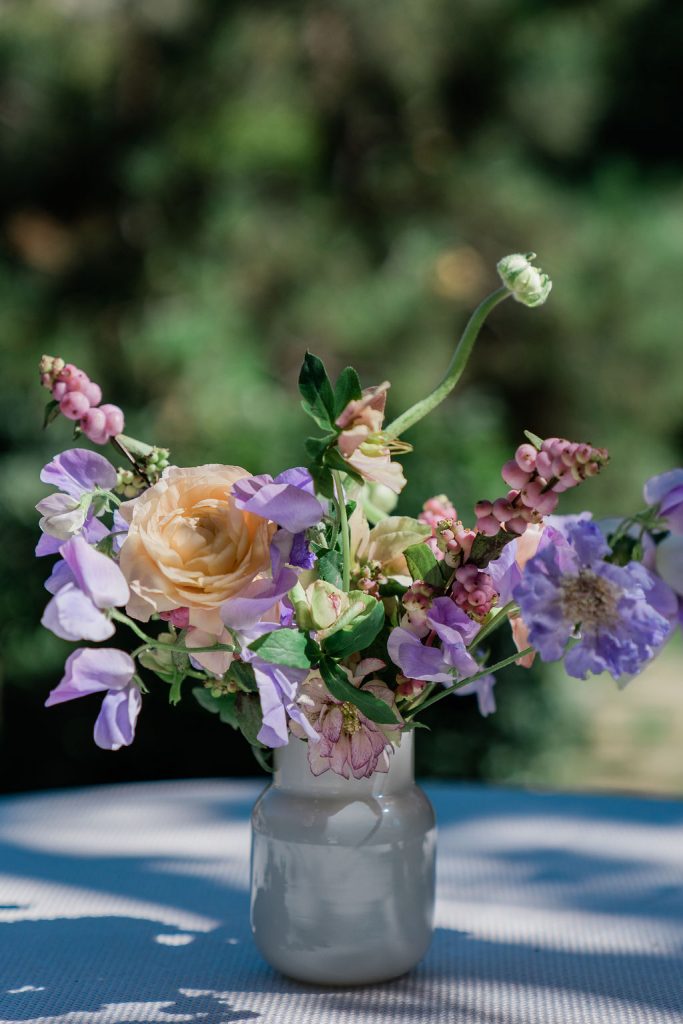 Naya had her own place card at her setting and we also had the prettiest stir sticks in the cups by Poppy Jack. I love how delicate and frilly it all is!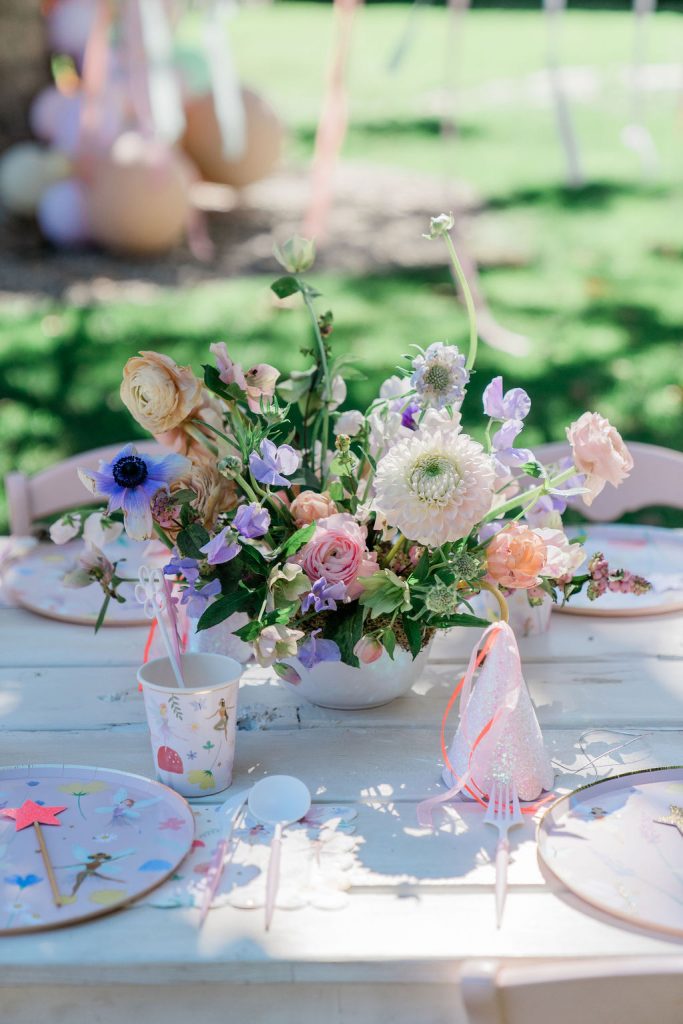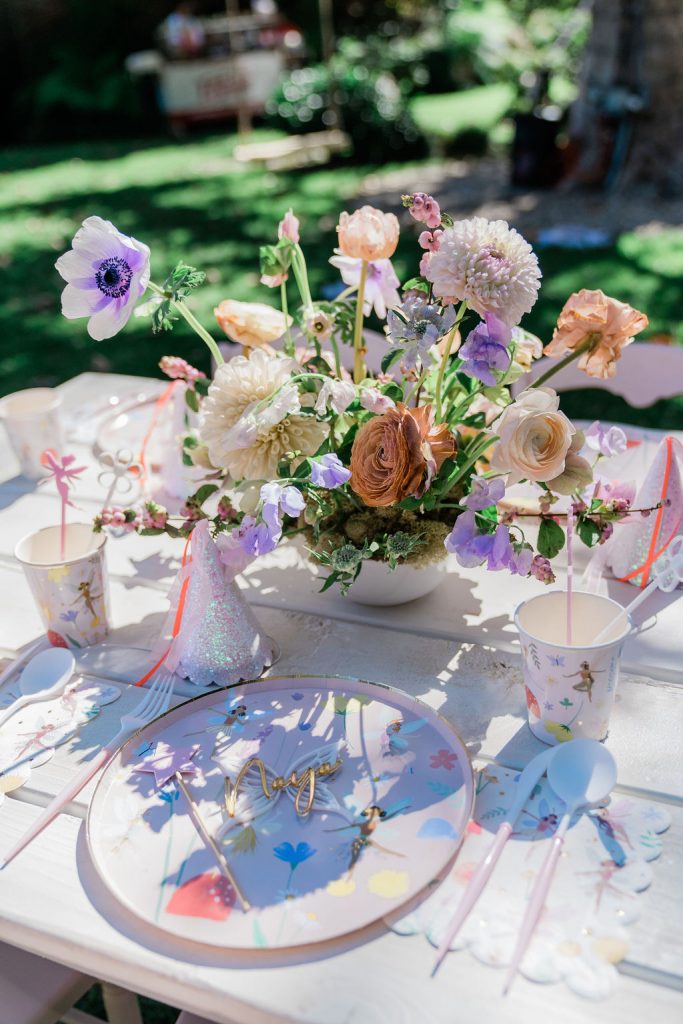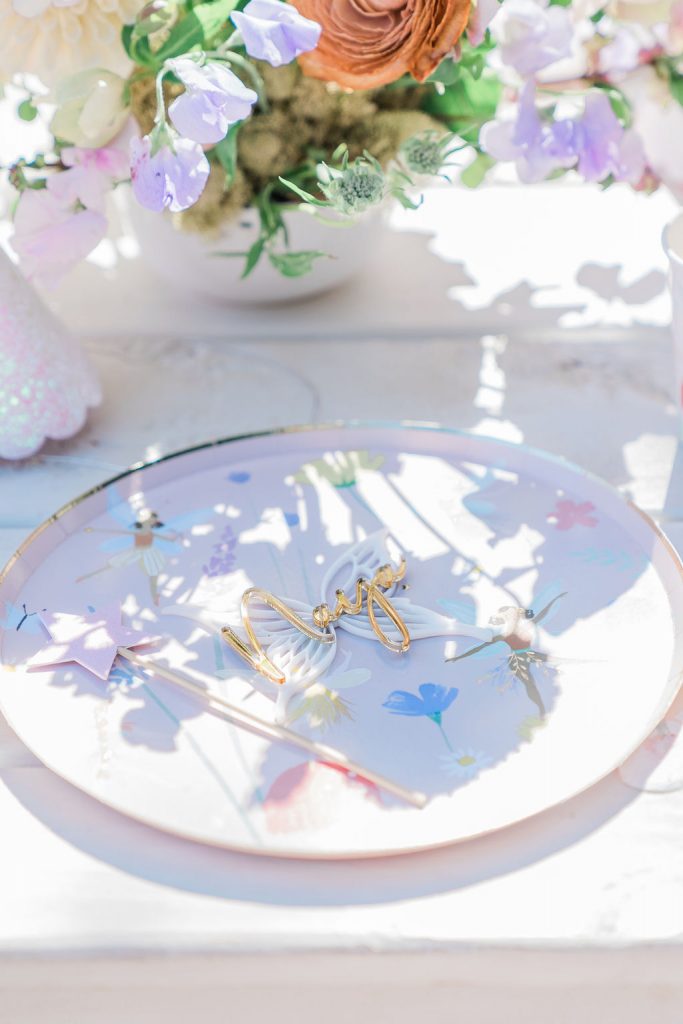 Those absolutely stunning floral arrangements you see are by our favorite Tanya of Earth & Grace. She got the colors perfectly and made them just whimsical and ethereal enough. These are the exact blooms I would think of in a fairy garden. I am in love!!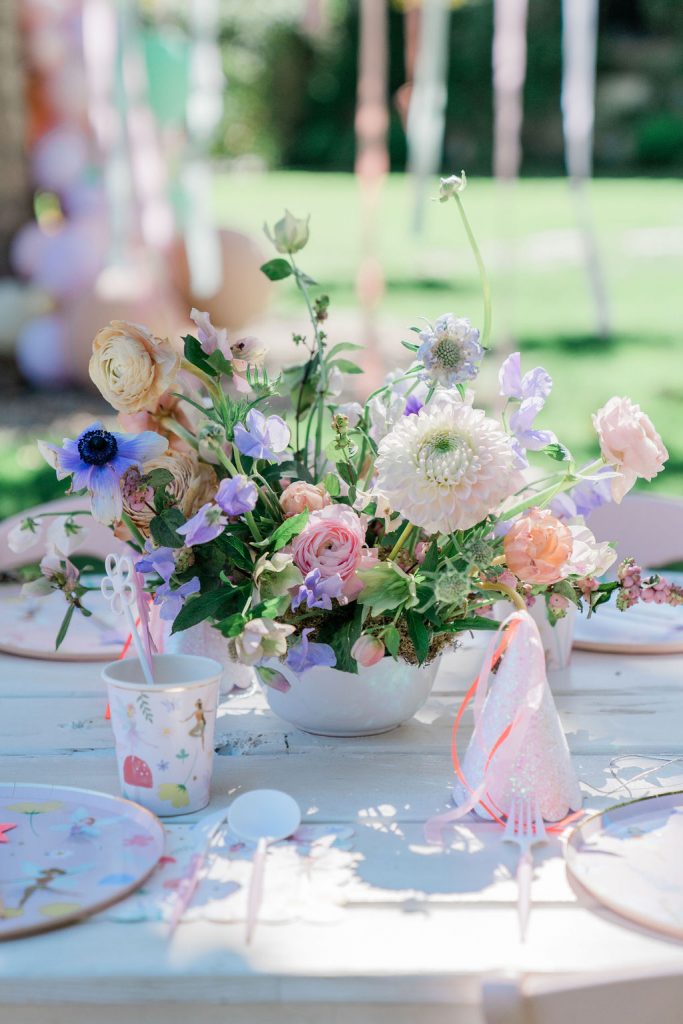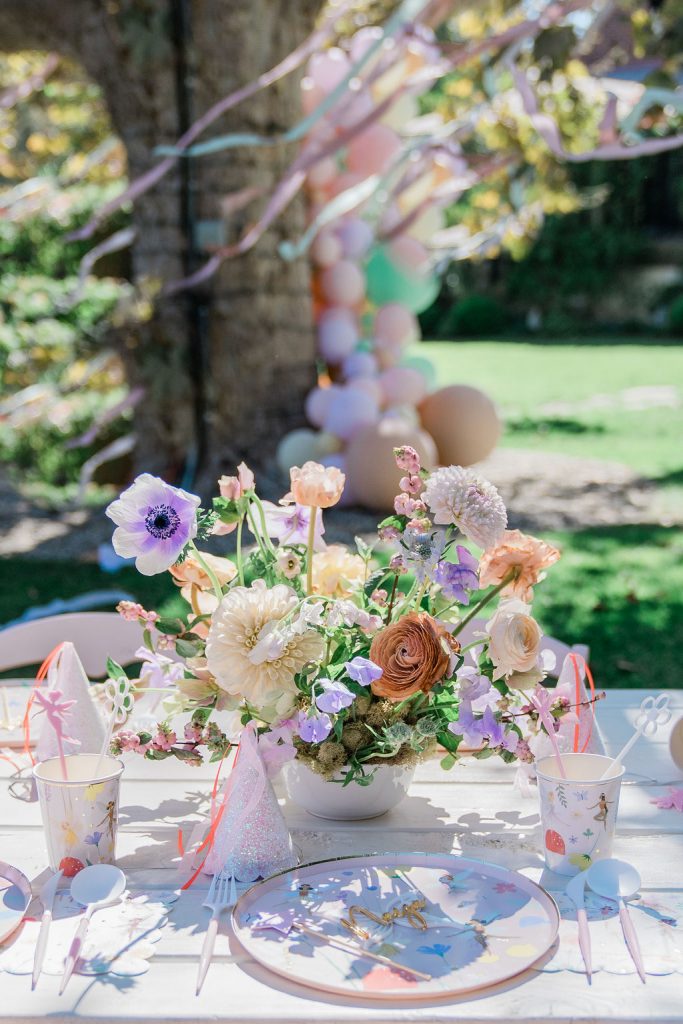 Look at our pretty birthday girl on that swing! It's just the most magical scene!! We had the ladies behind Tangled Braid Bar come out and do all of the little guests hair – Naya's mom and our photographer even got in on the fun, haha! All I know is little girls LOVE this and they all deserve to get pampered and have fun hair like this!!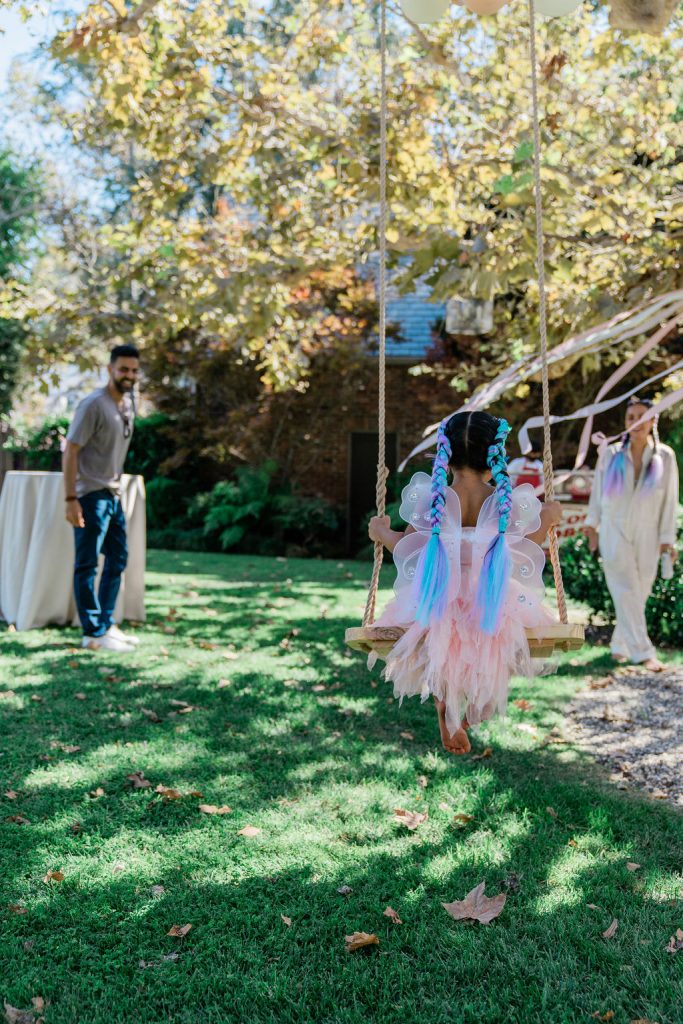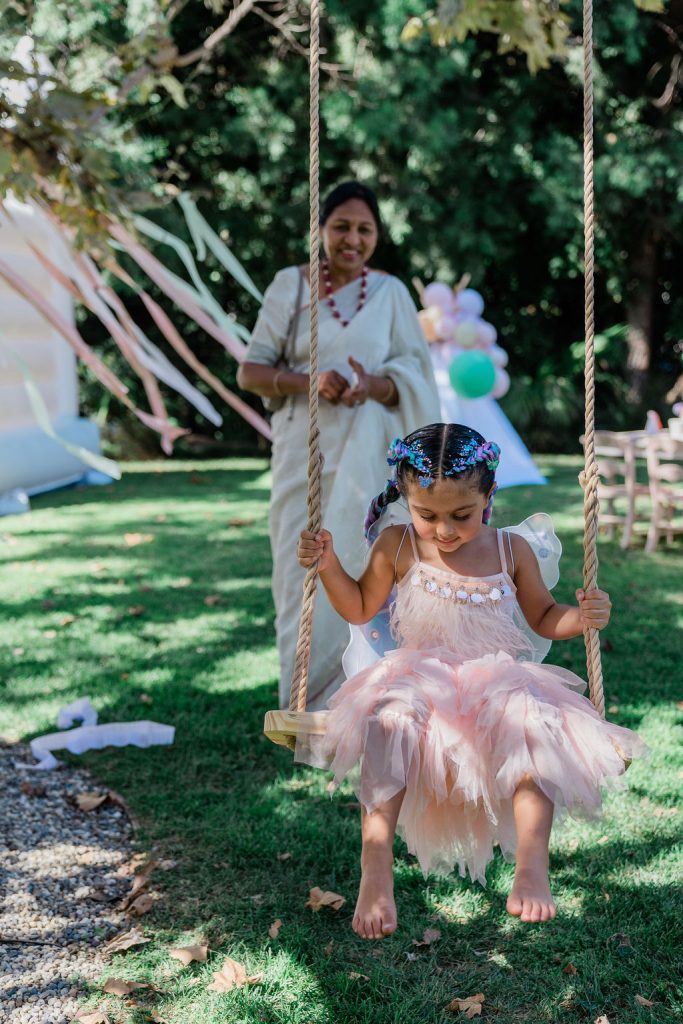 She's such a cutie!!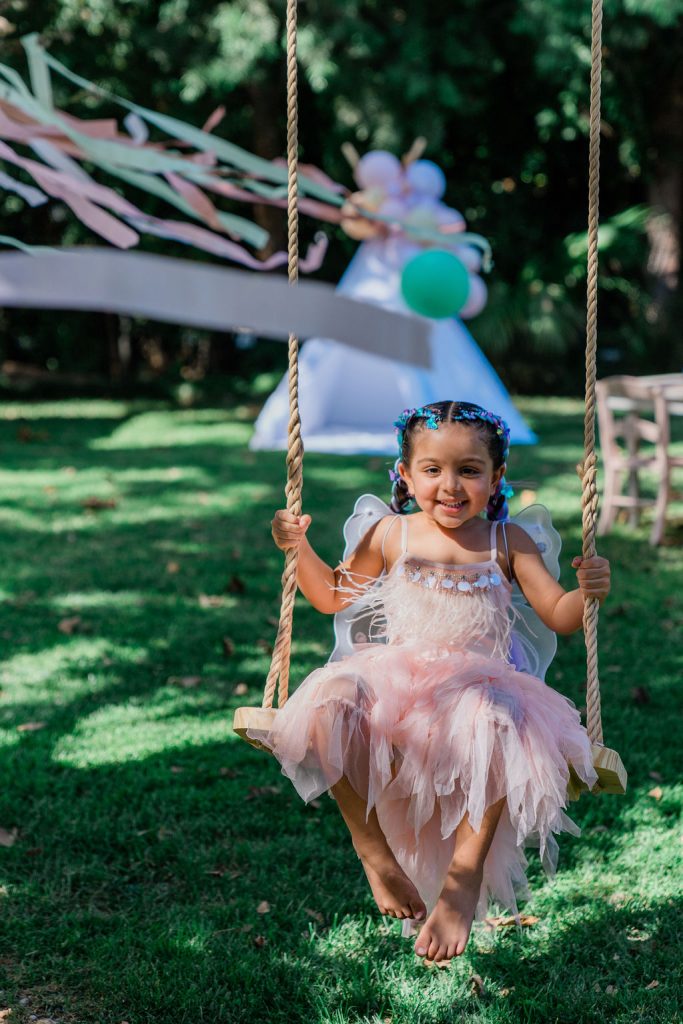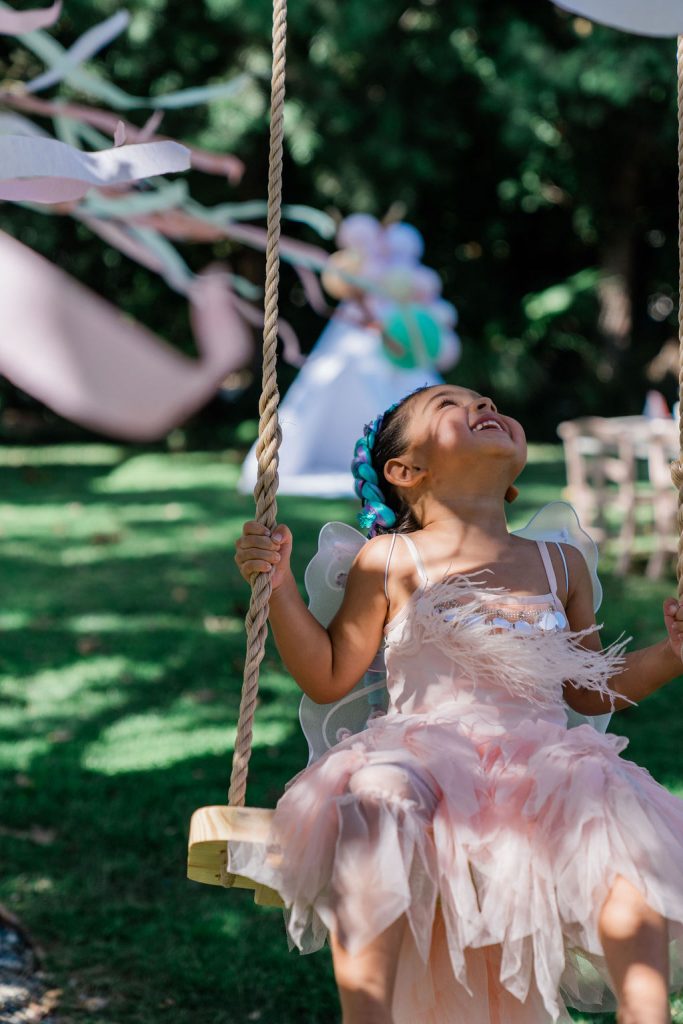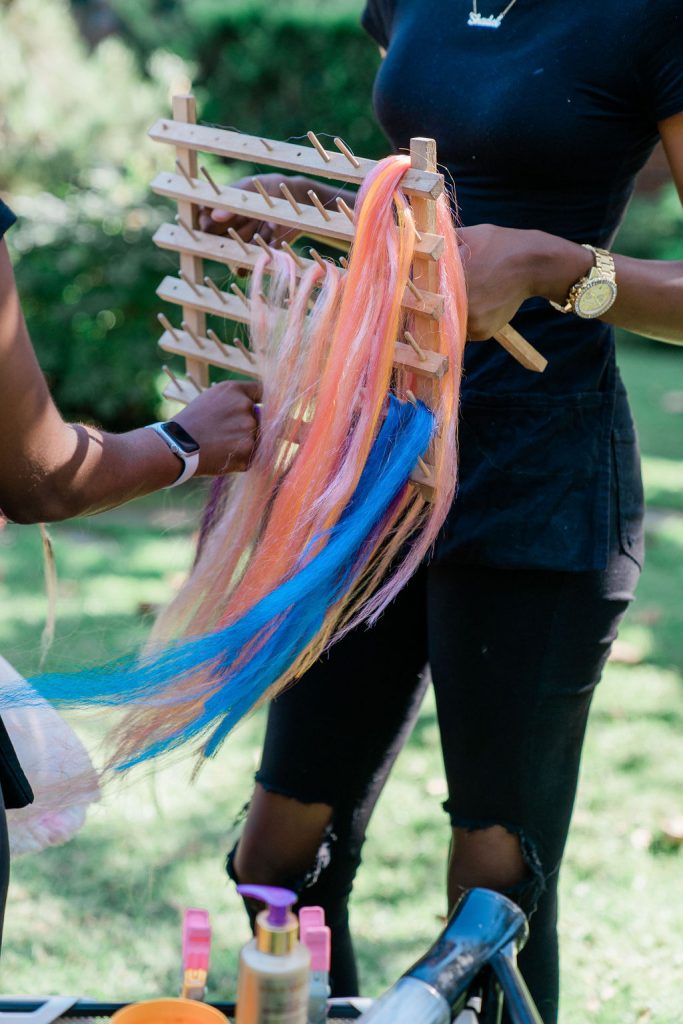 Not only did the girls get their hair done but they also had the prettiest face paint courtesy of Naya's god sister. It was so nice of her to make her day even more special!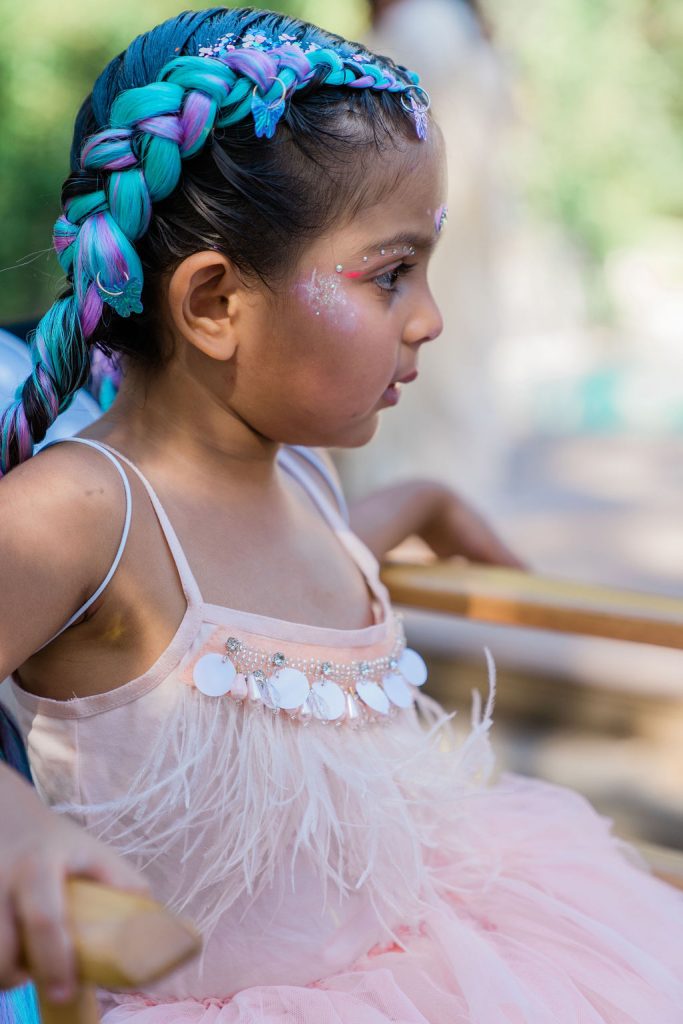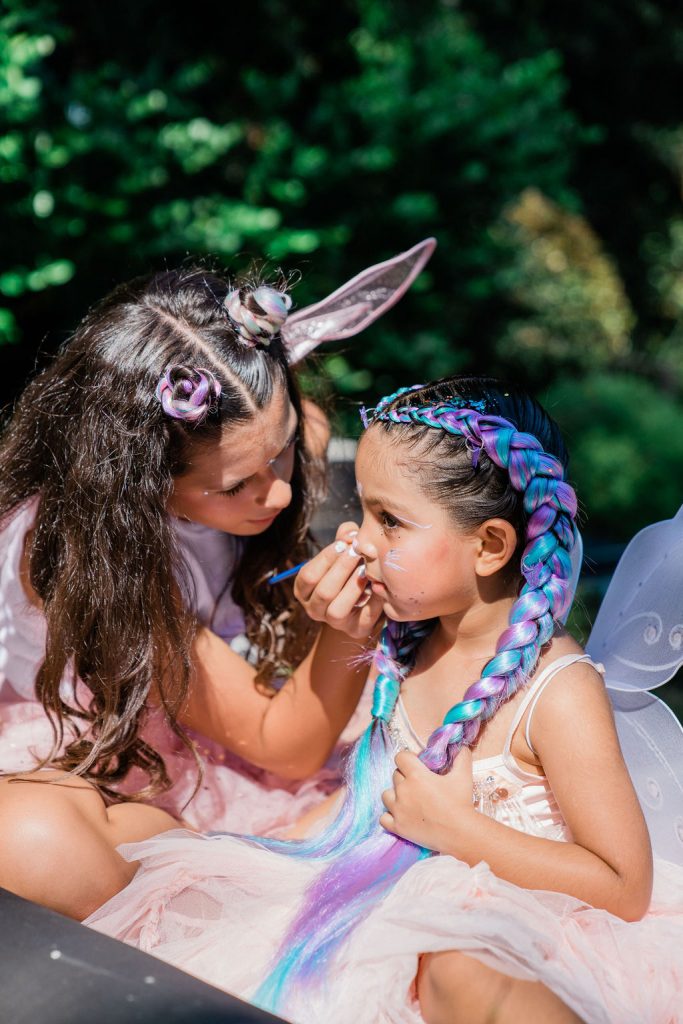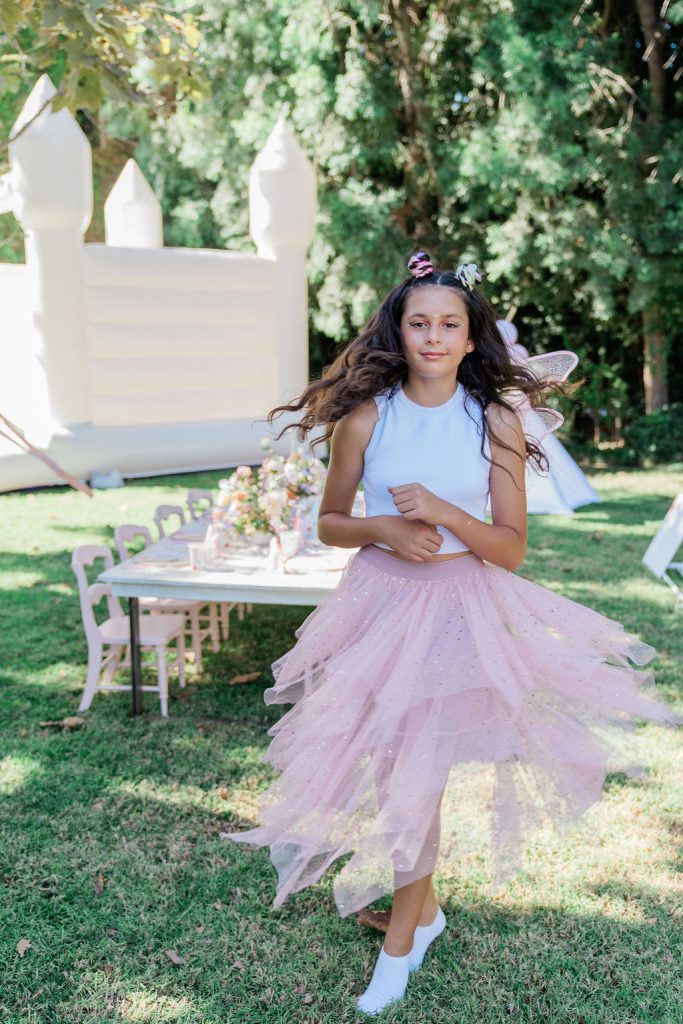 Bouncing around in a pretty white bounce house on your birthday is a must! Thanks to Bounce Couture for making all of our little party people's dreams come true!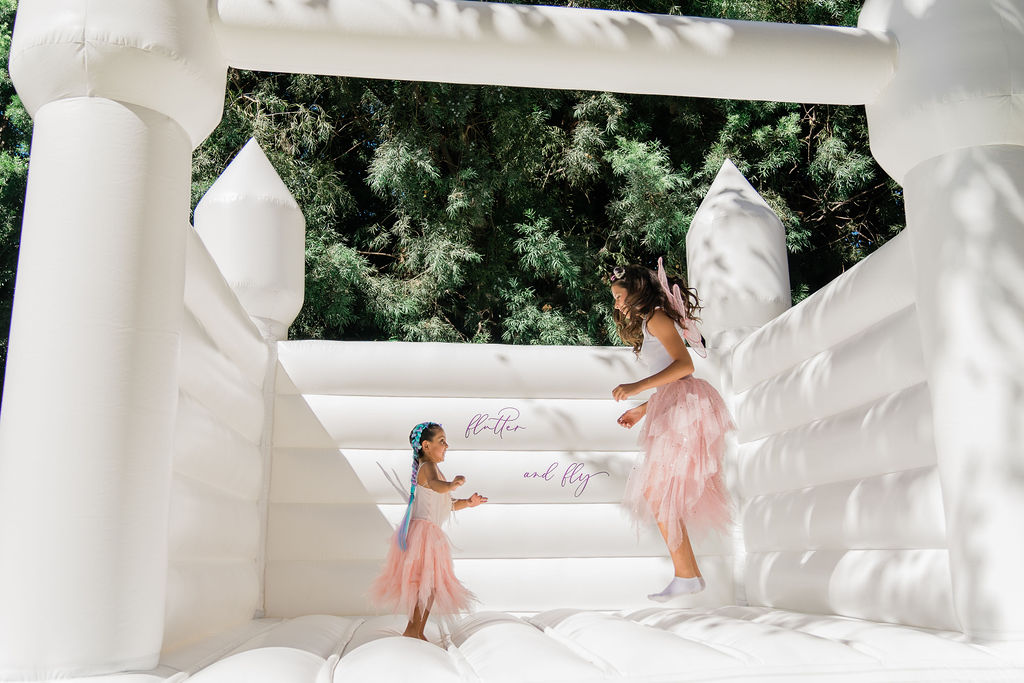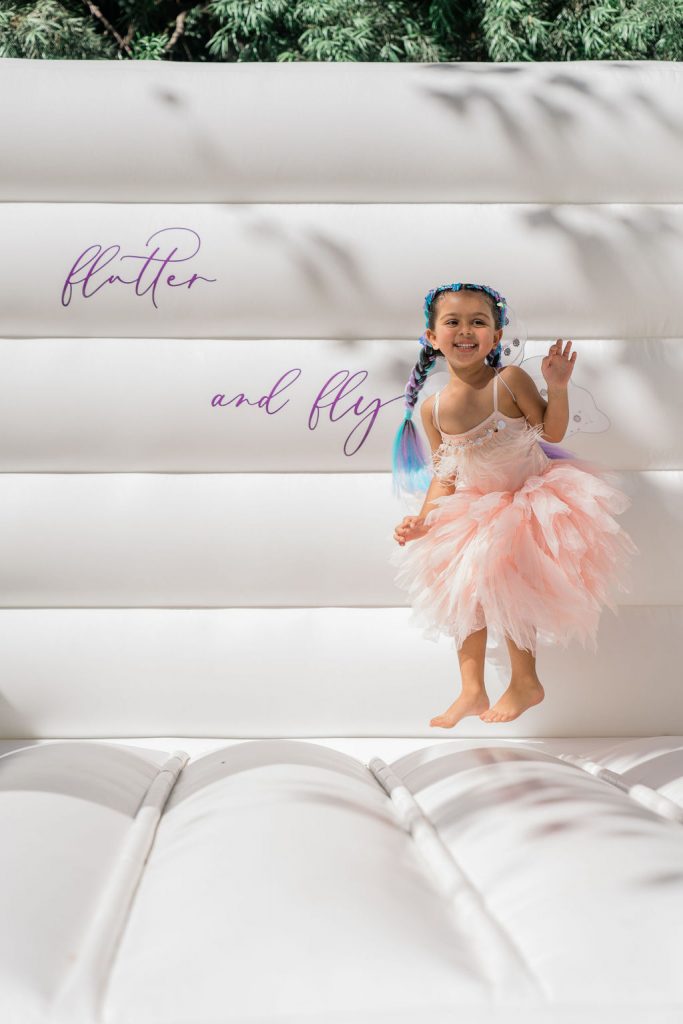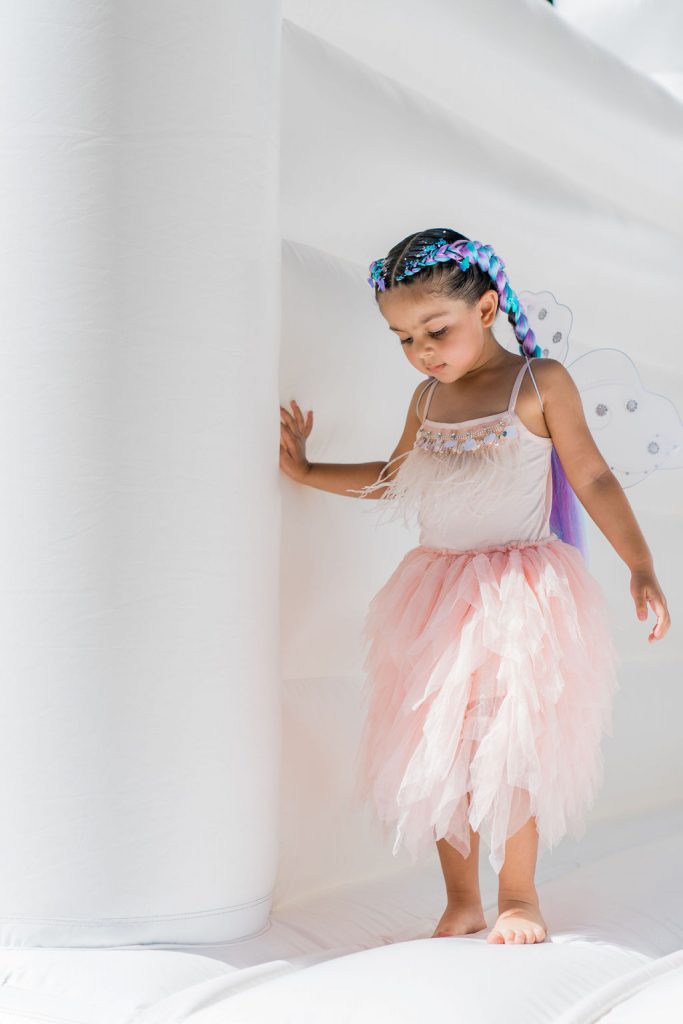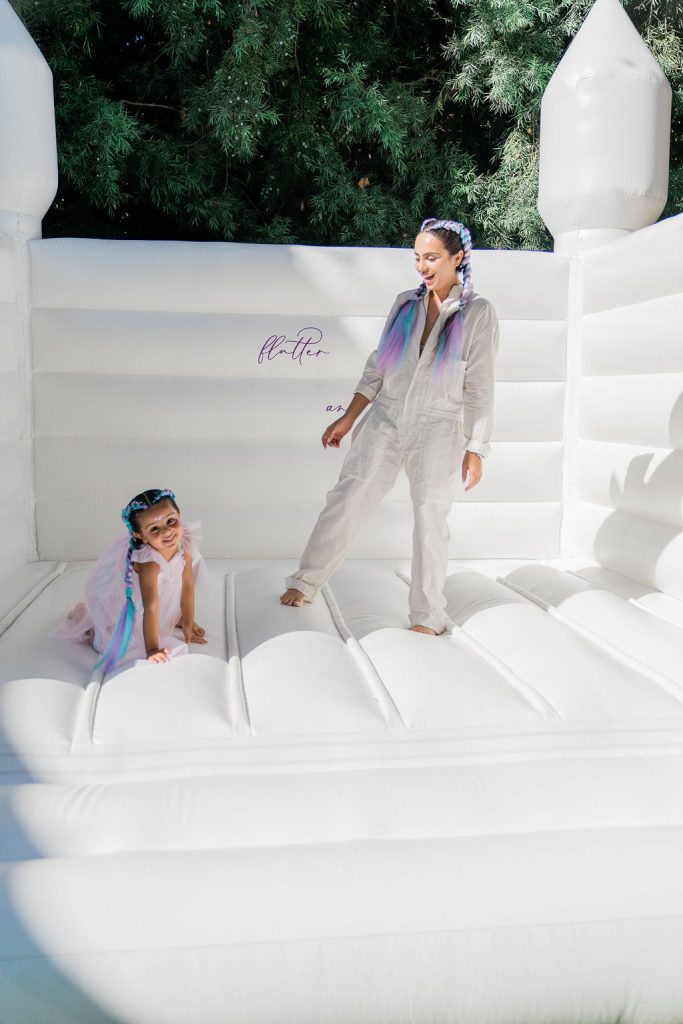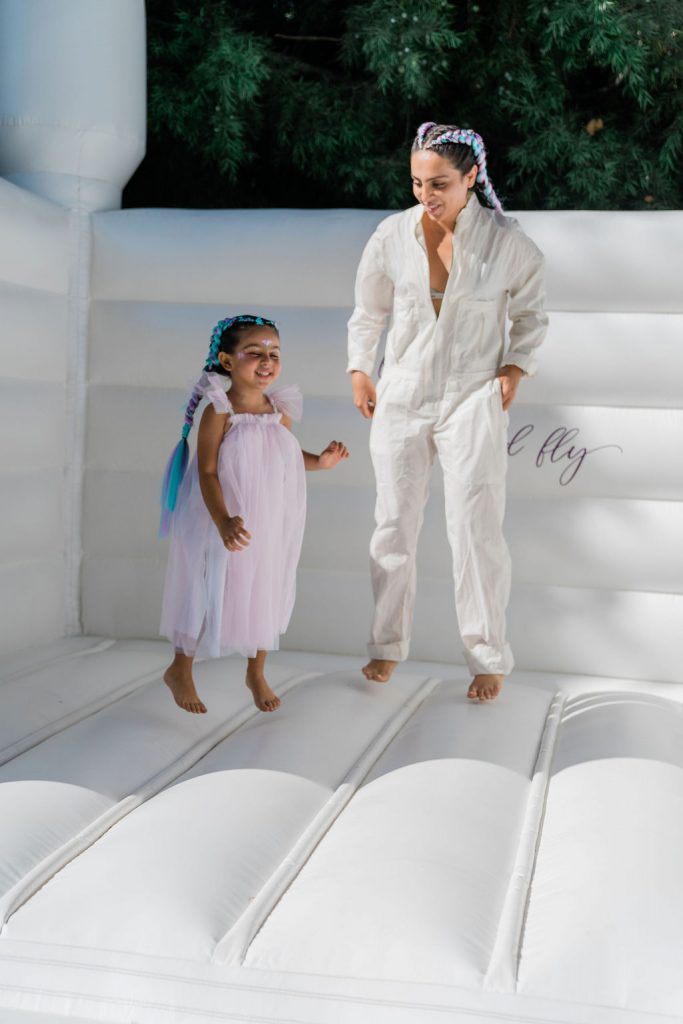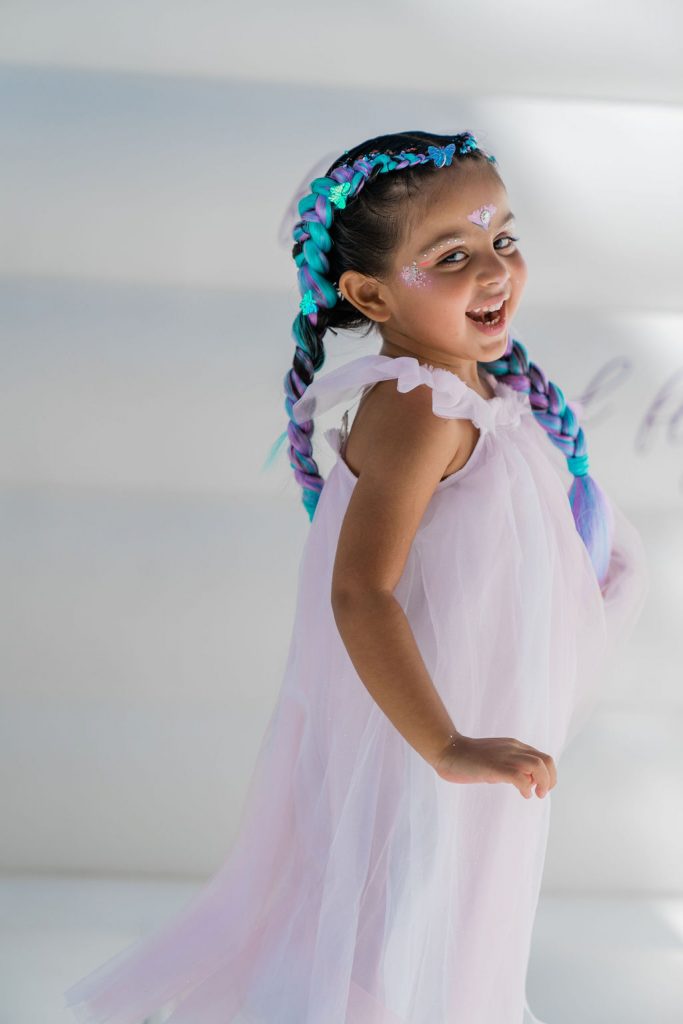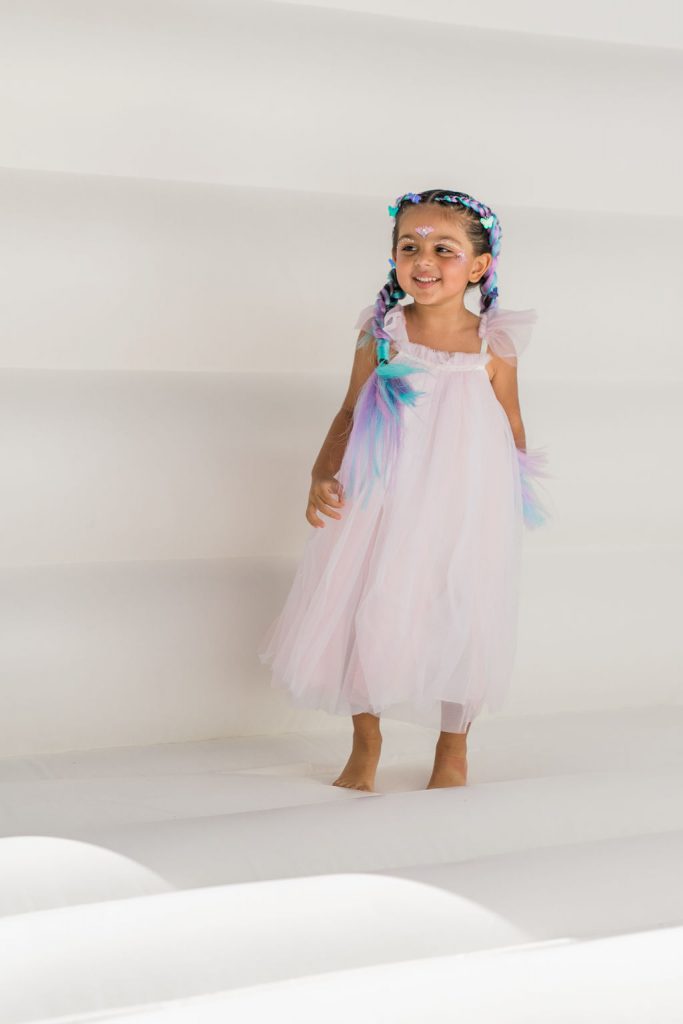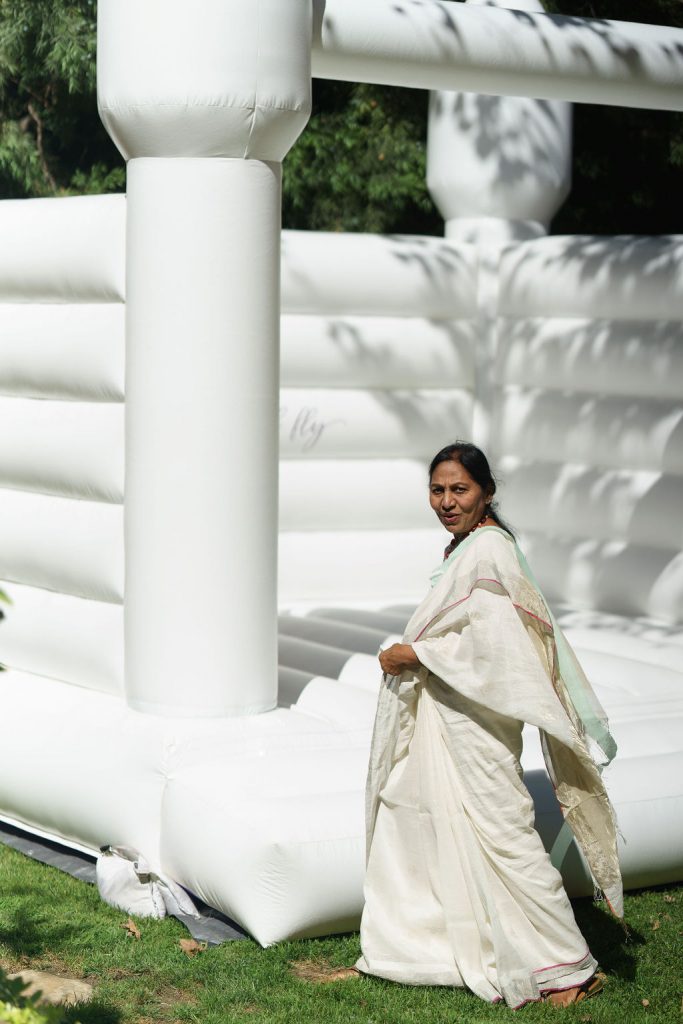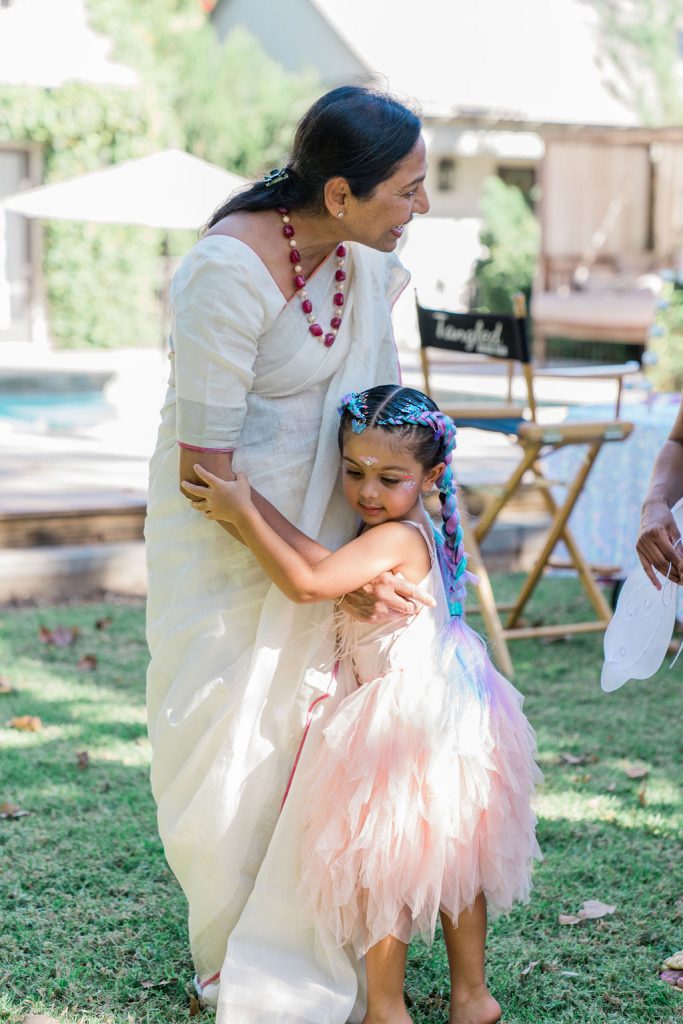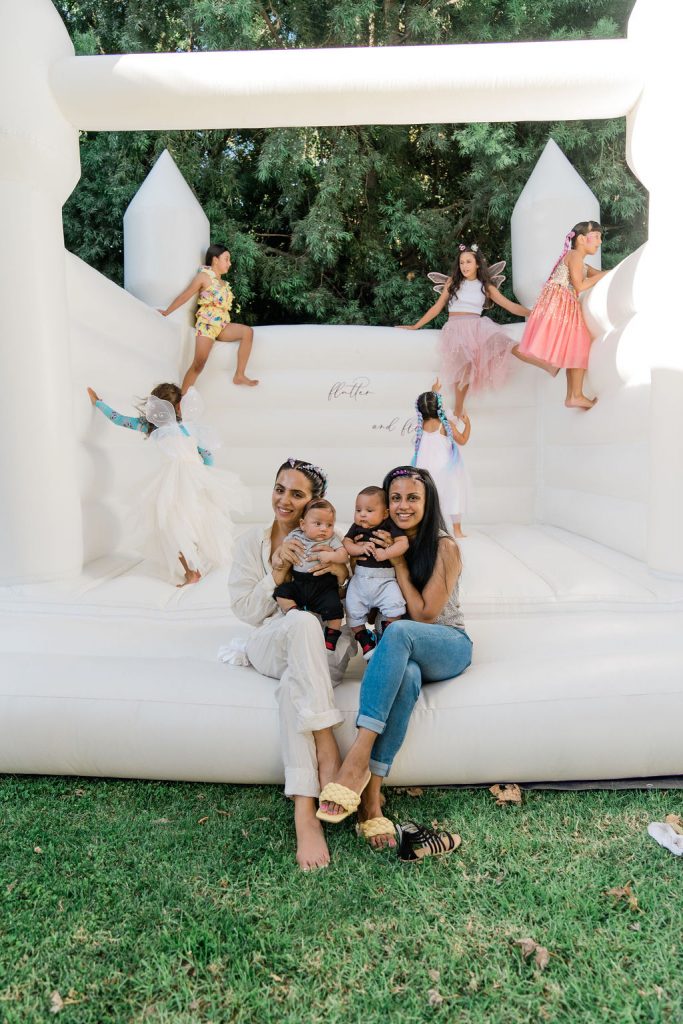 The dessert table was ready for it's moment! Treats galore and the prettiest set up with balloons by The Pop Shop and the Fairy Garland from Meri Meri. We had mini desserts from Really Cute Sweets, adorable cupcakes and cookies. There was also the most amazing cake from Flour Shop – if you haven't seen it when you cut it open it's rainbow and sprinkles just fall out! I mean, talk about dreams coming true!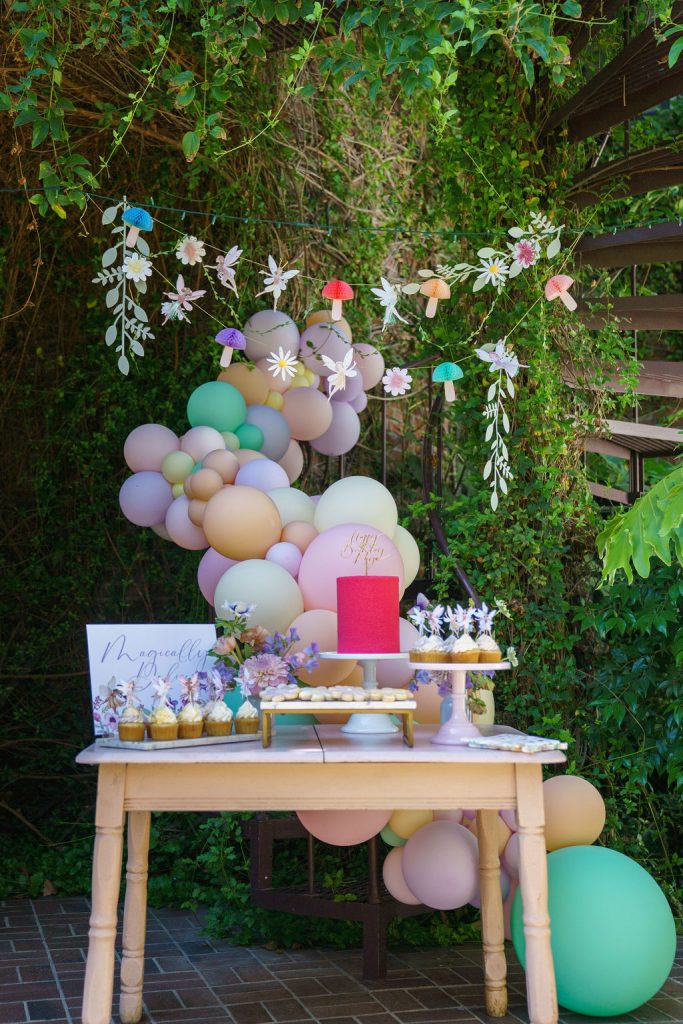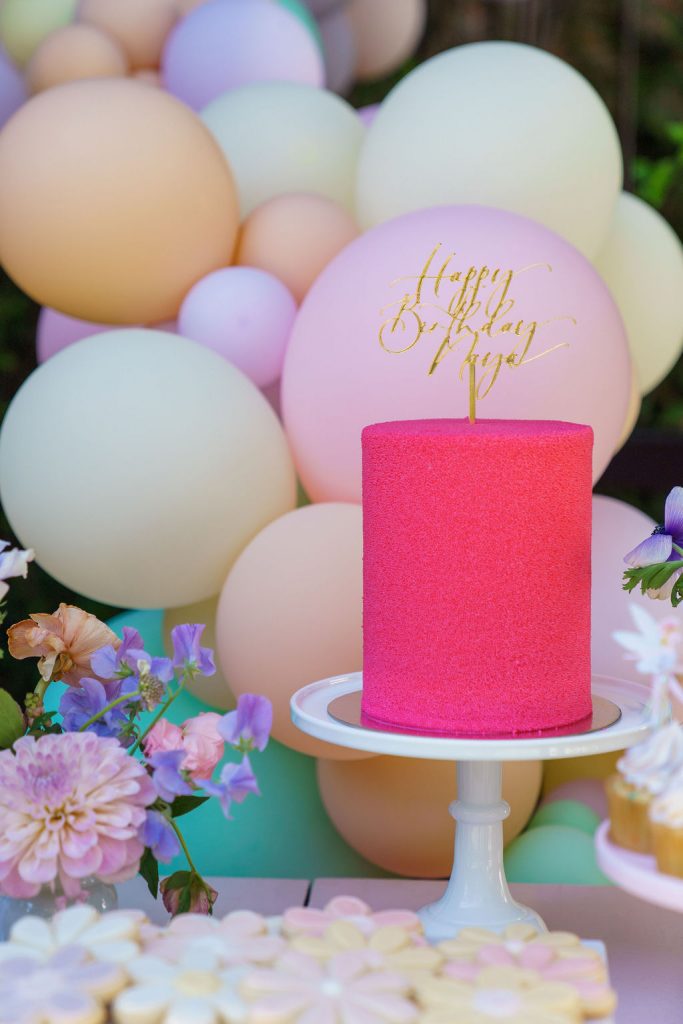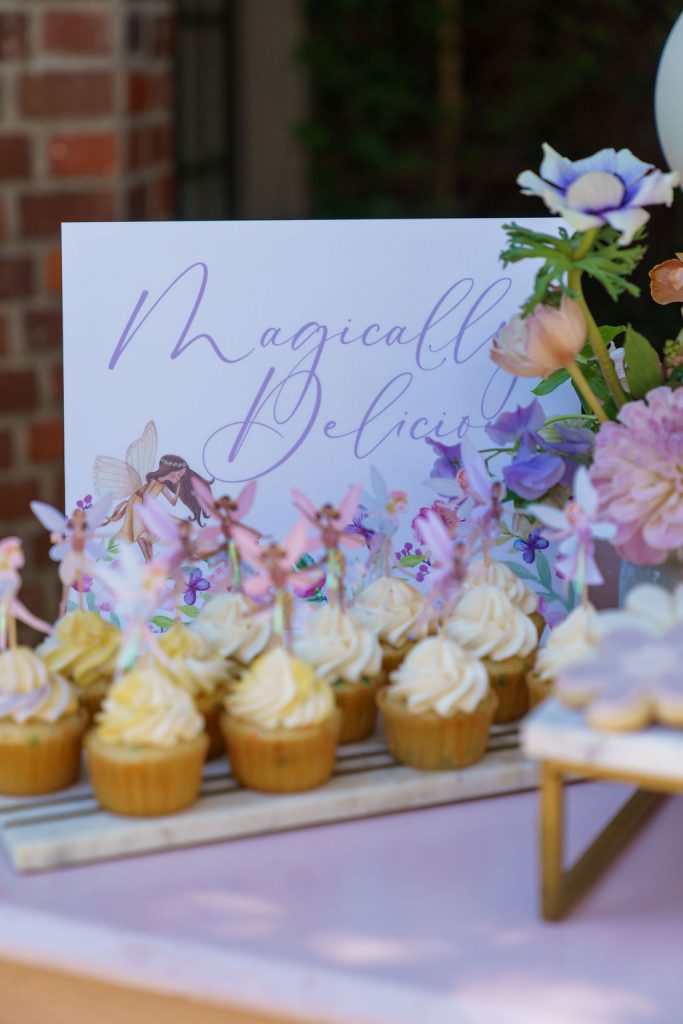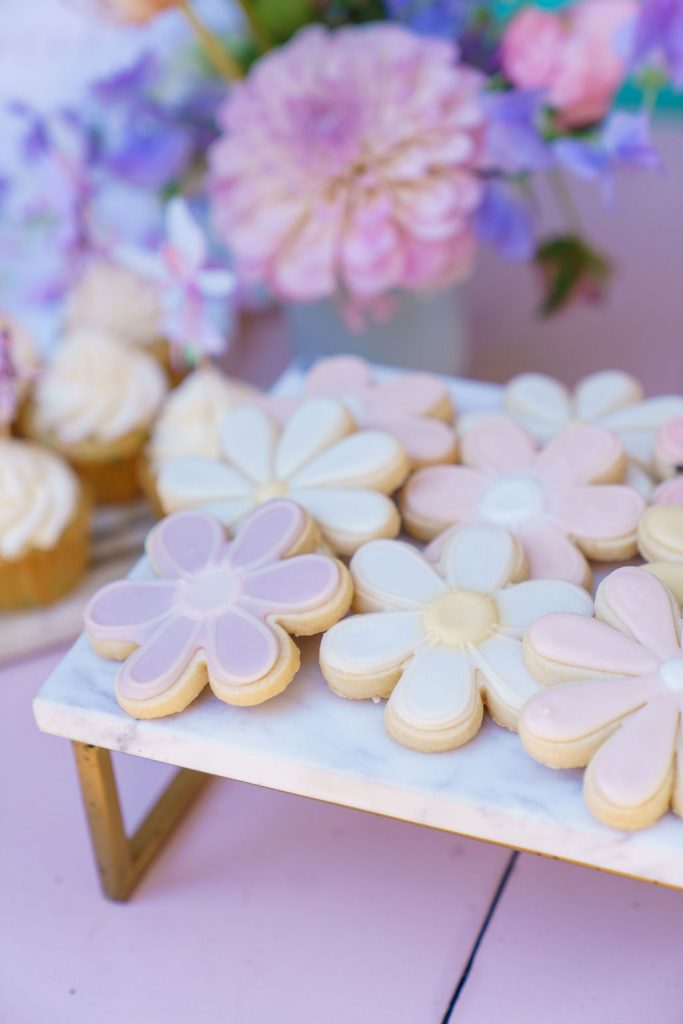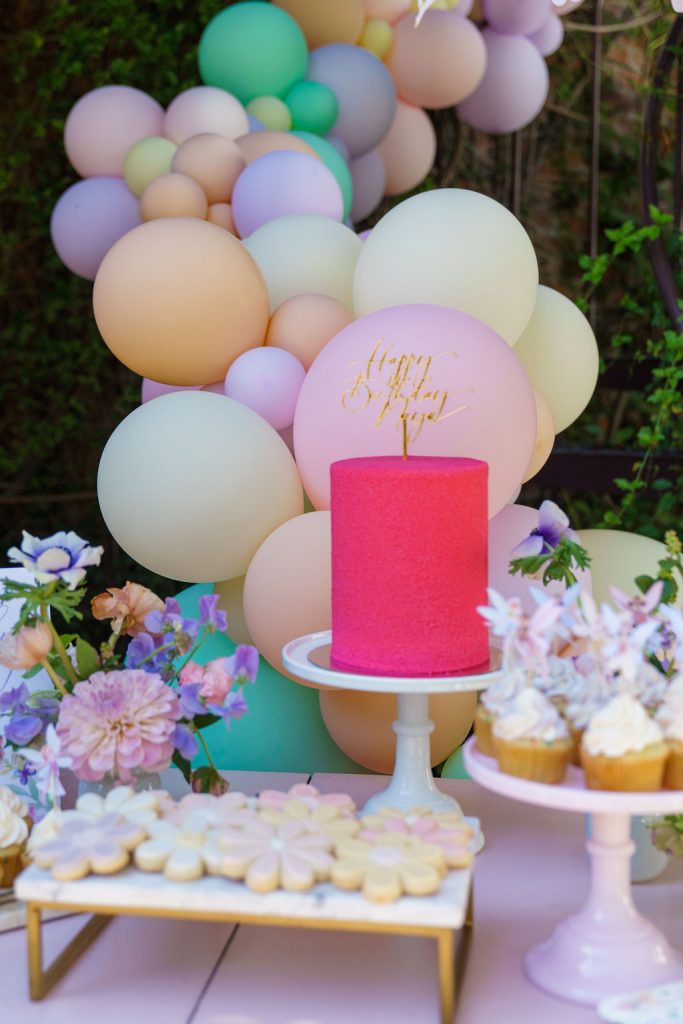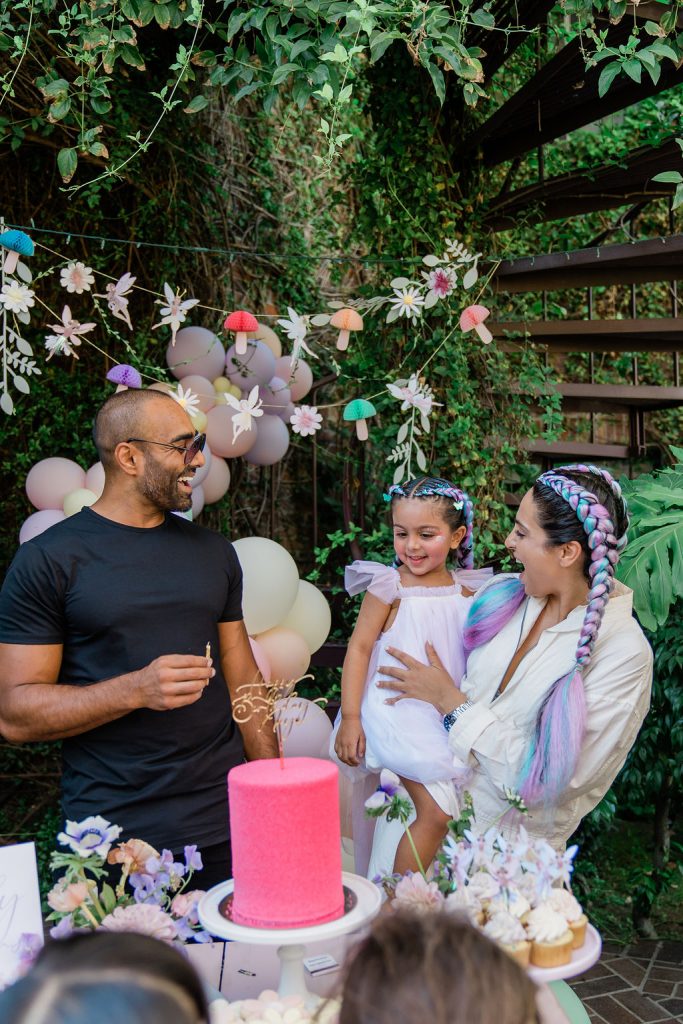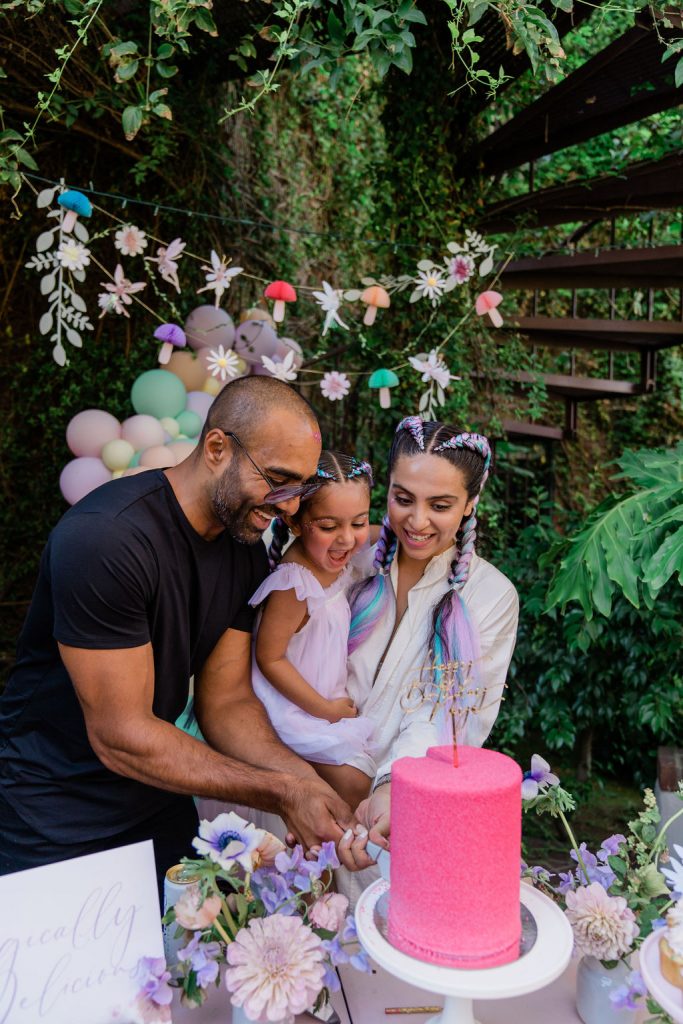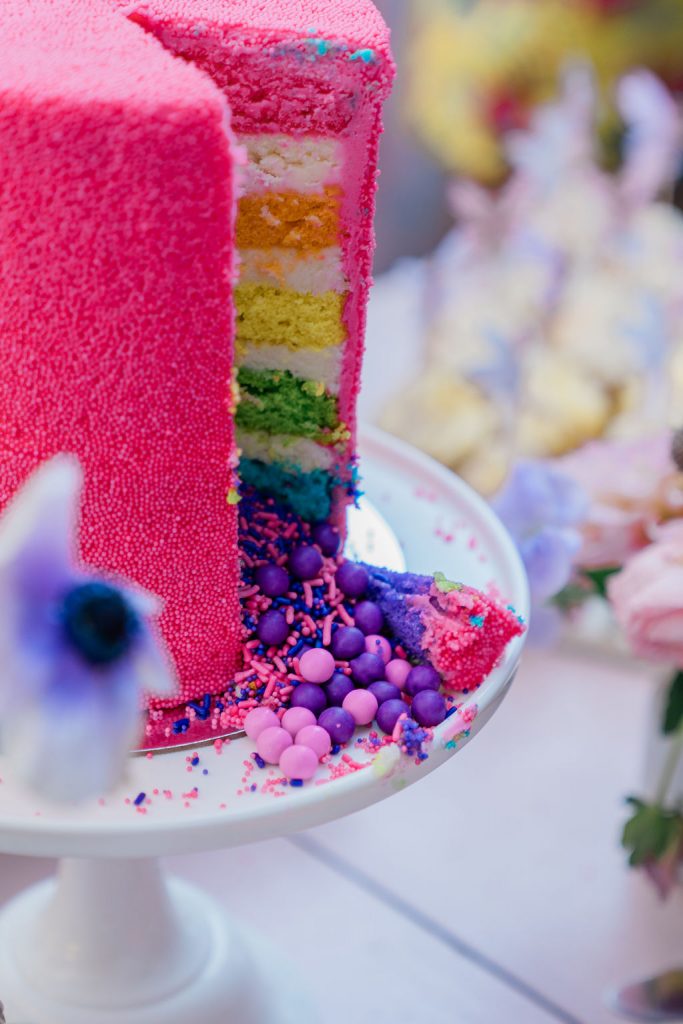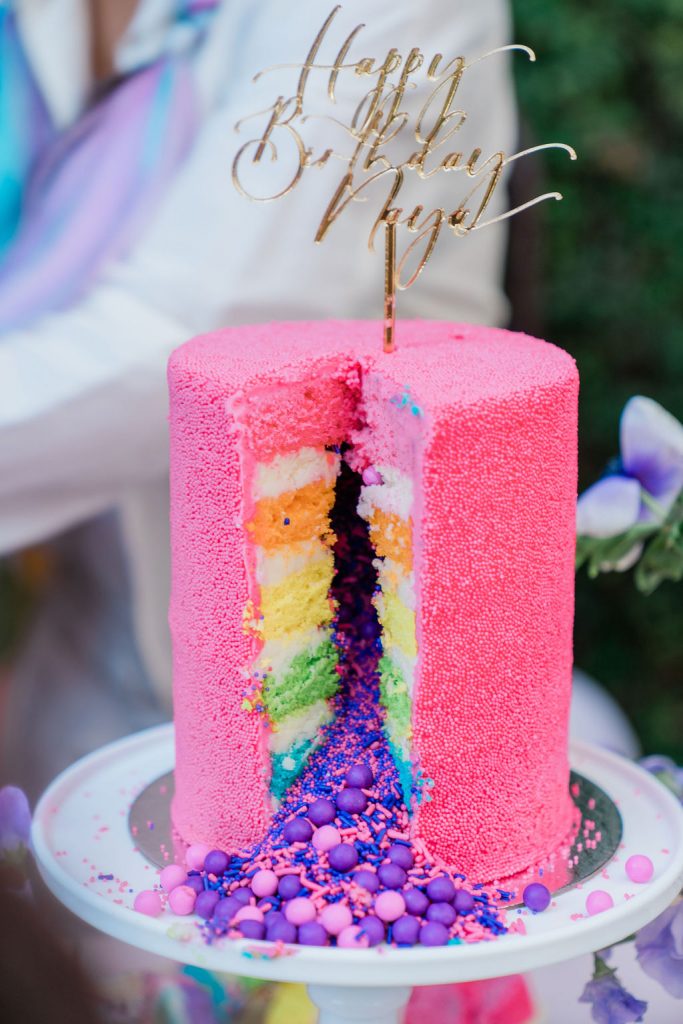 Cake and piñata time!!!! AKA the best time at a party!!!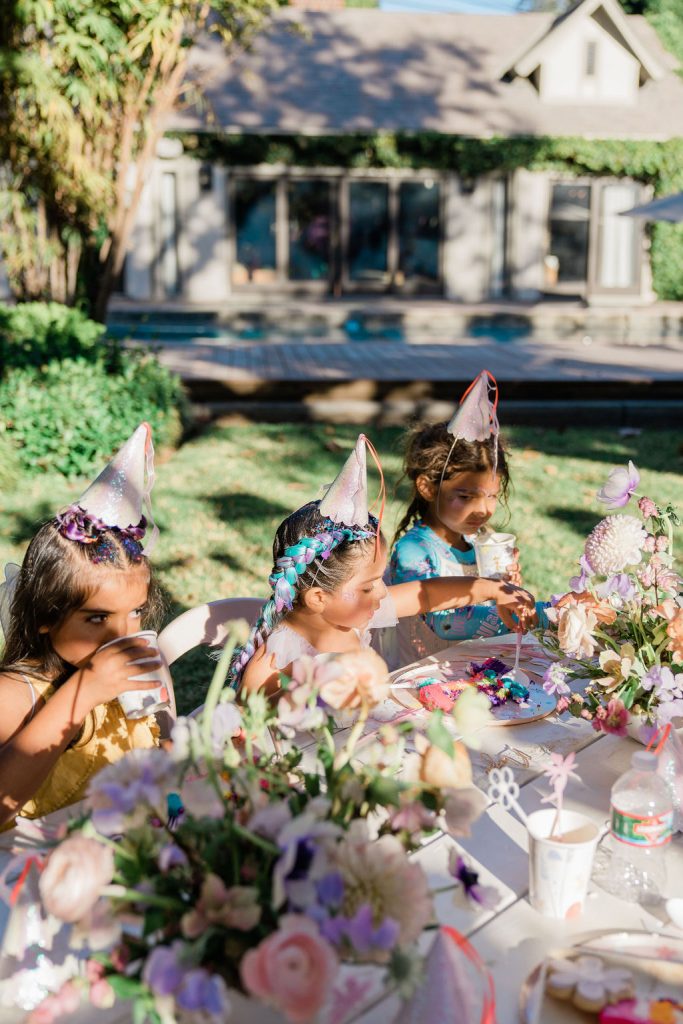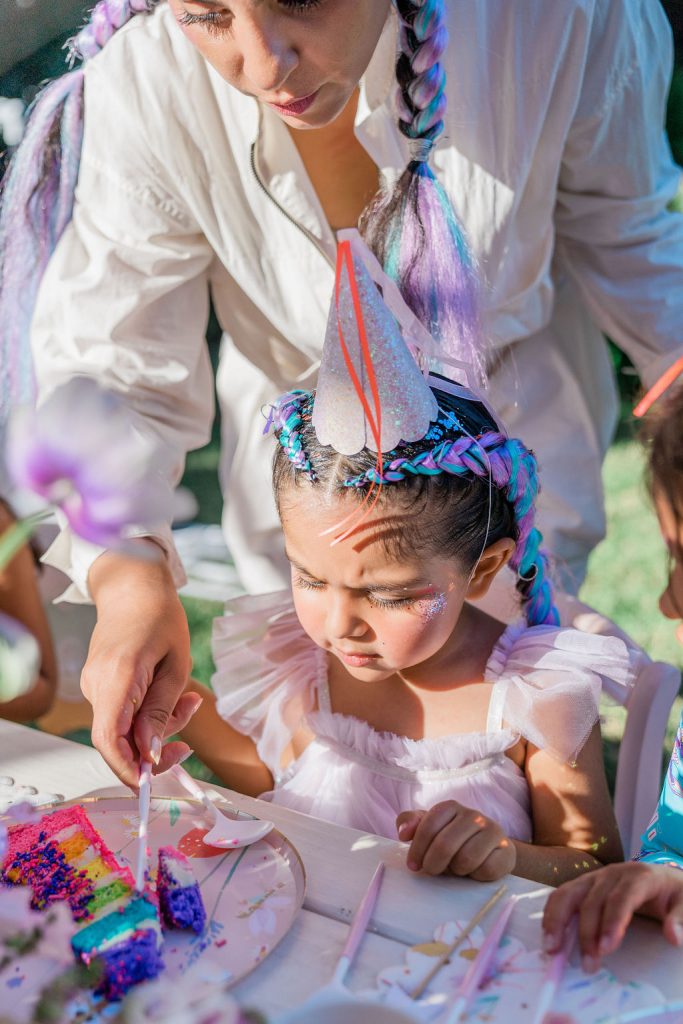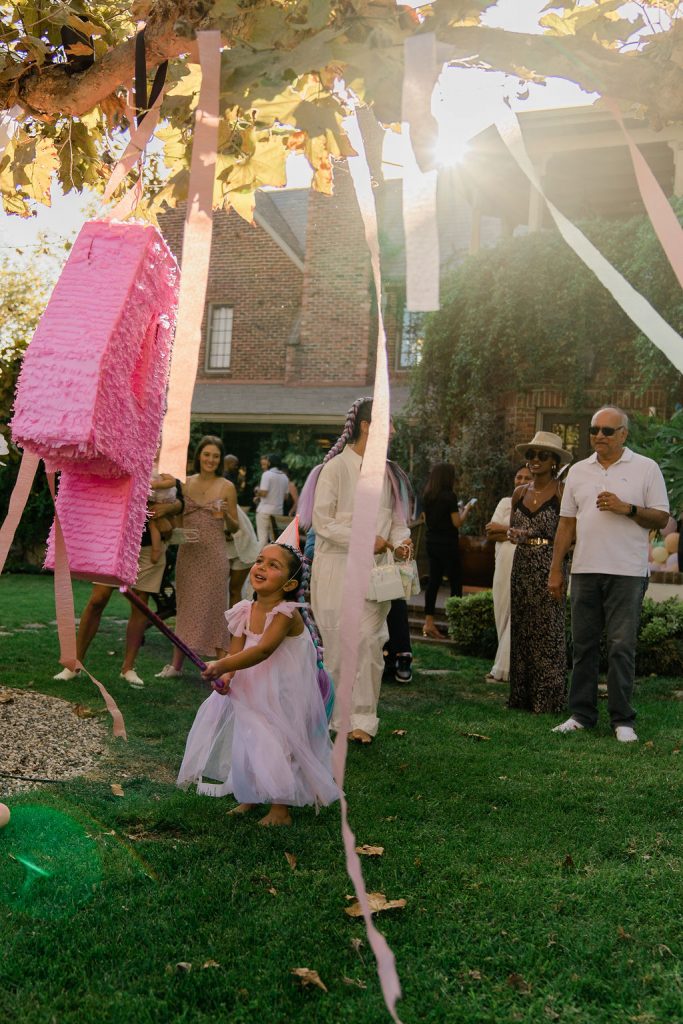 Happy Birthday Naya!!!! She's such a doll!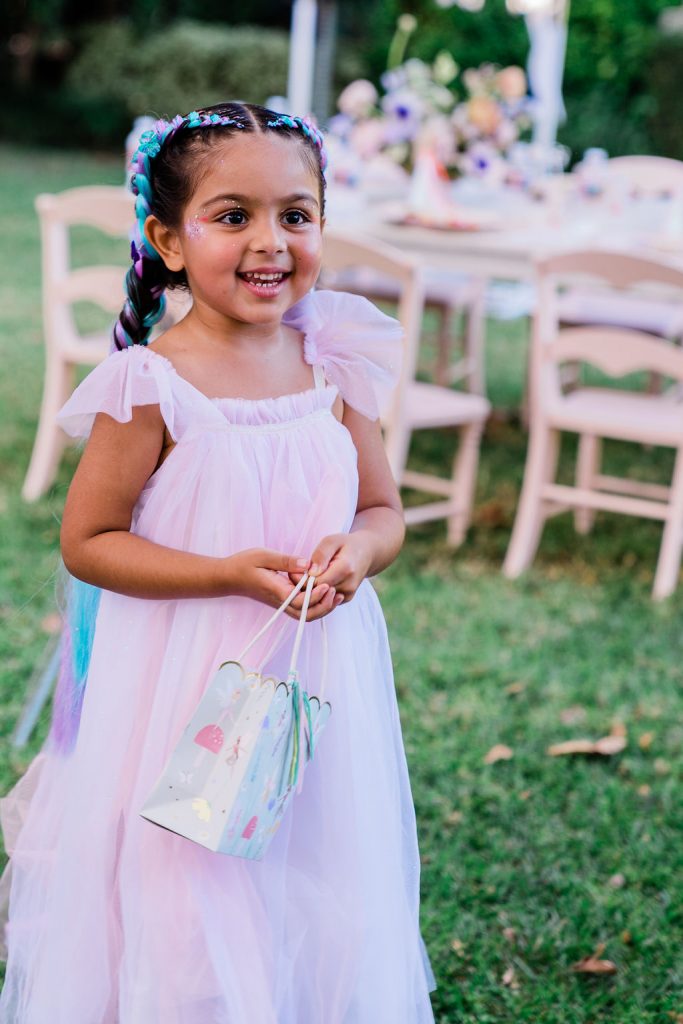 xx
Jacquelyn