April showers bring May flowers! This pretty little party was inspired by Daydream Society's newest plate collection – Flora! It's the prettiest print that's perfect for Spring with all of our favorite colors of pinks, blues and yellows. I wanted to create something full of florals for spring, something that brought happiness to the eyes!
My biggest hope is that this brings a smile to you during this weird time and that we all get to go outside and enjoy those flowers very soon!
Photos by Corrie Lynn Photo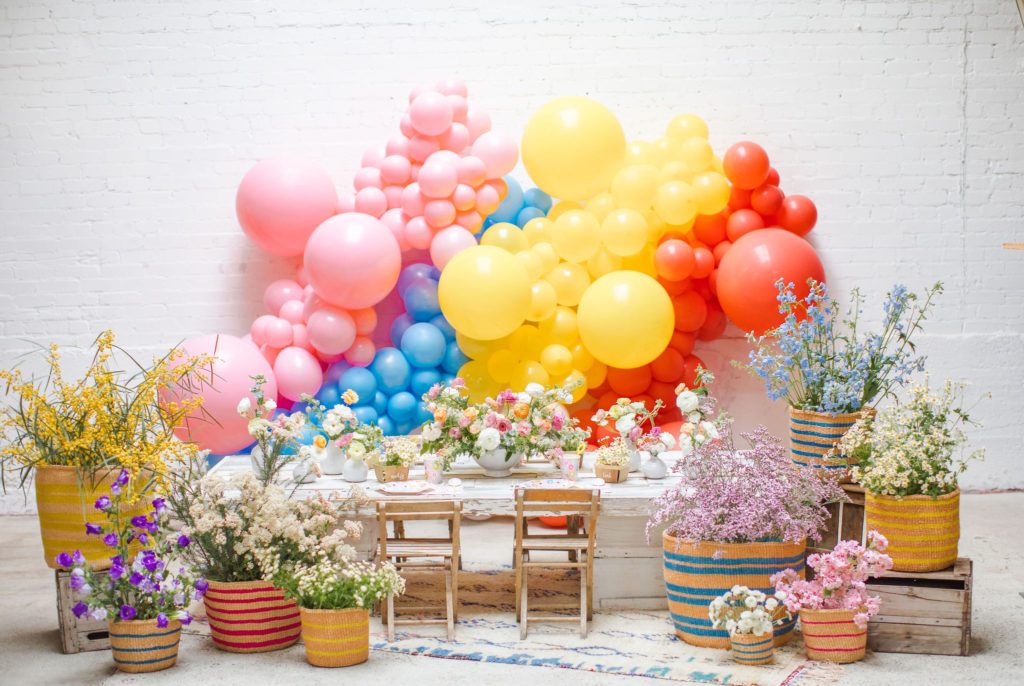 Since this shoot was inspired by florals, I knew we had to have a lot of them! Especially after the longest April known to man, this May better be bursting with flowers for us!!
I enlisted the talented Alex of Third & Park who brought the most beautiful blooms!!! We had gorgeous arrangements along the table, but also added florals to these Little Market Baskets! I love the way they came together and the bright colors of the baskets are just so fun!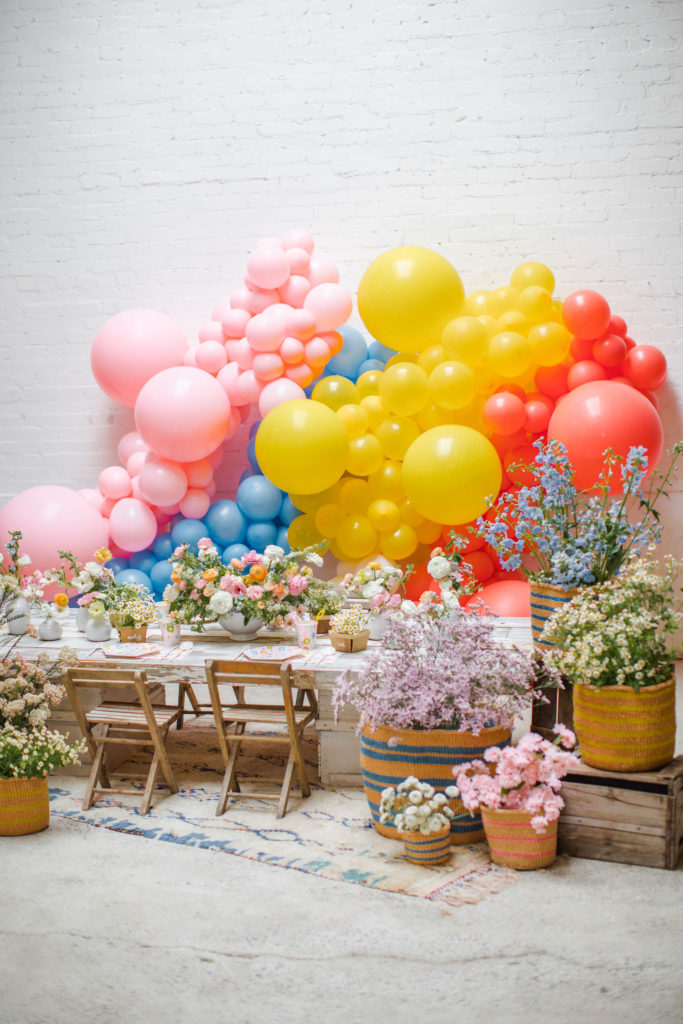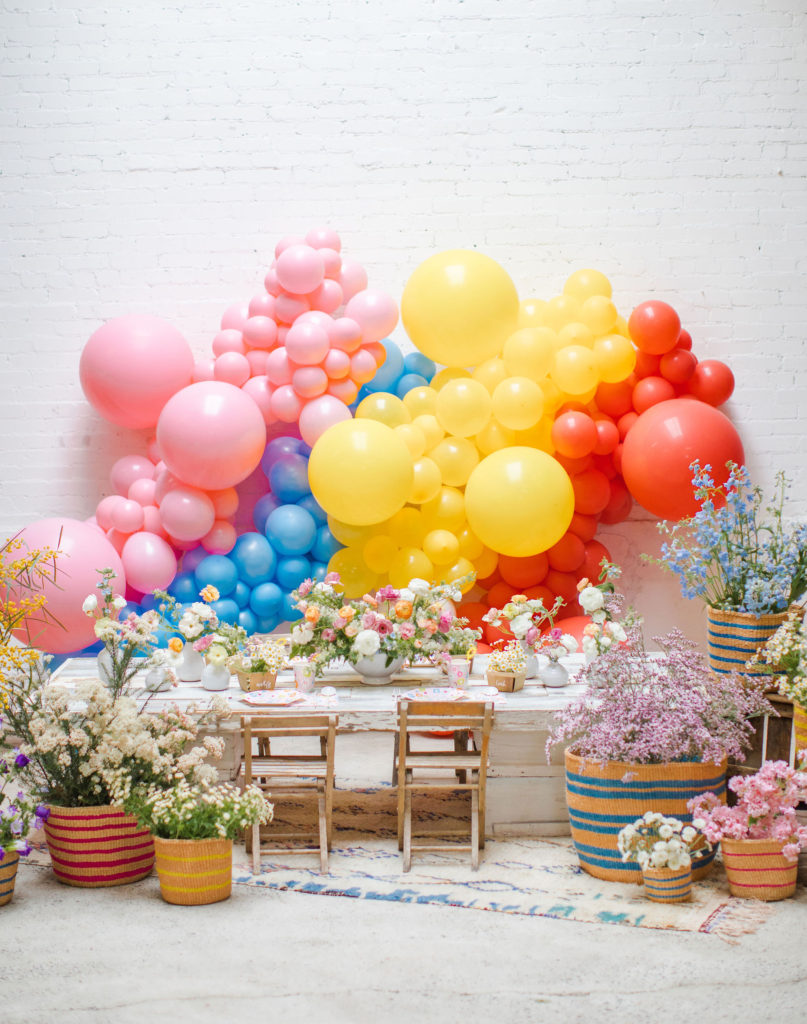 Clearly we had to have some fun balloons!!! The Pop Shop came through with the sunniest balloon display. I loved all of the bright colors, they are just so happy!!!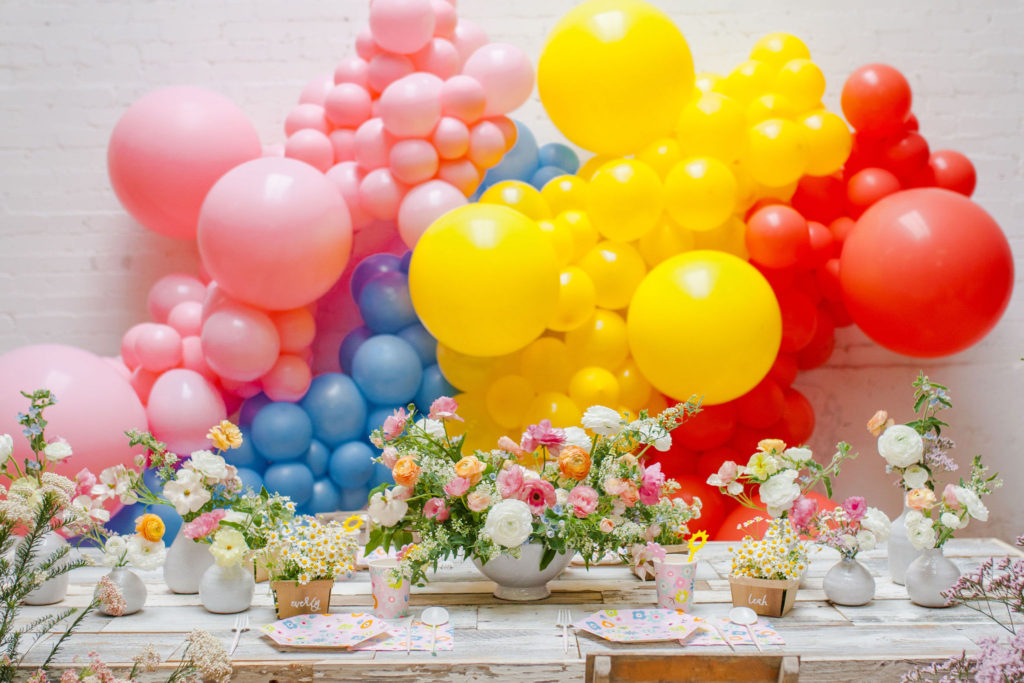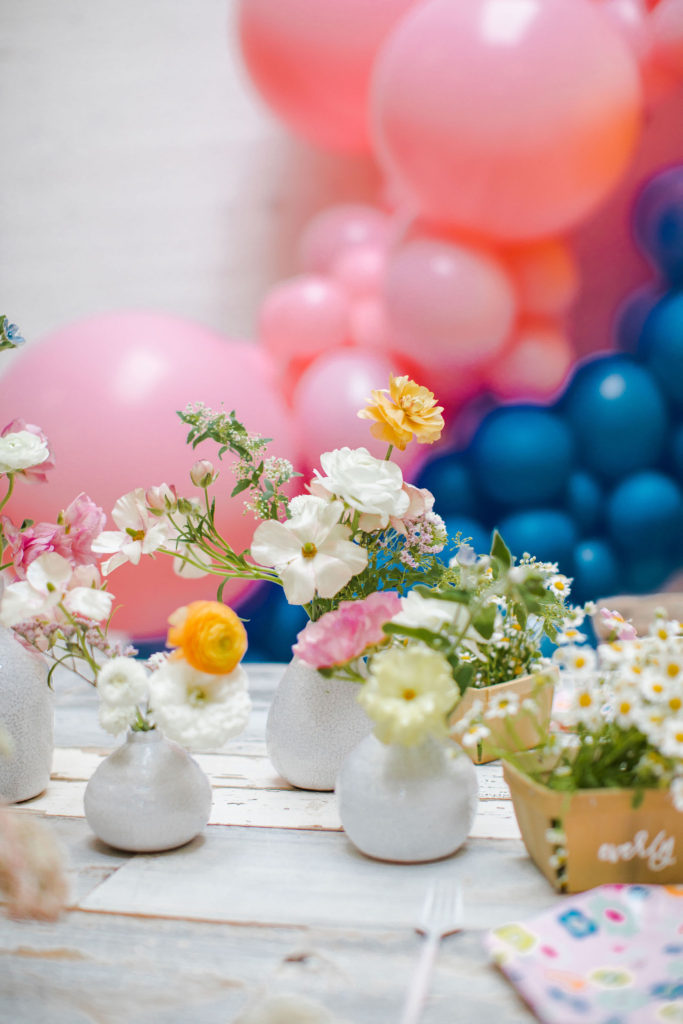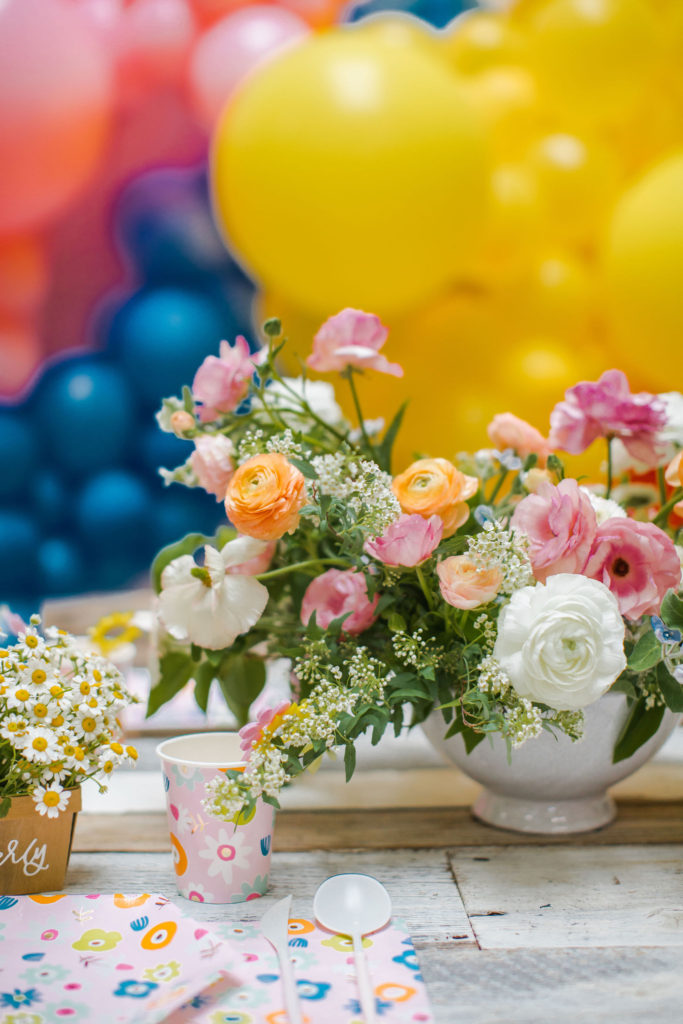 There's that cute Flora collection!! Isn't it the sweetest?! We had to add some great details from Poppy Jack Shop as well! Love her cheerful drink stirrers!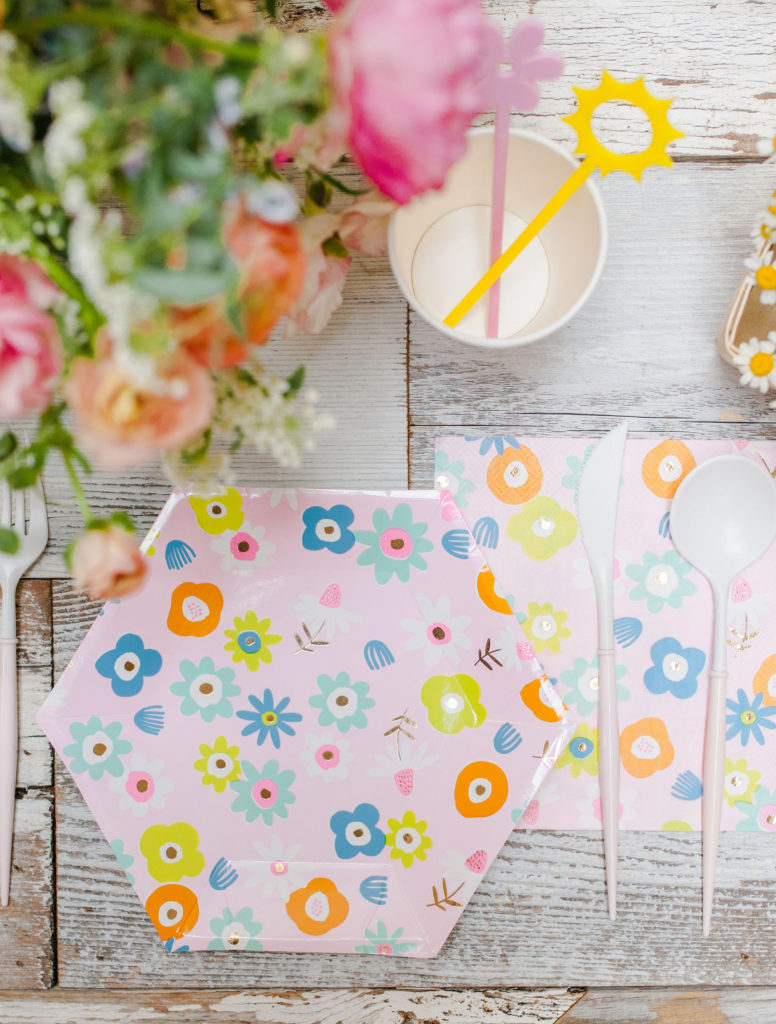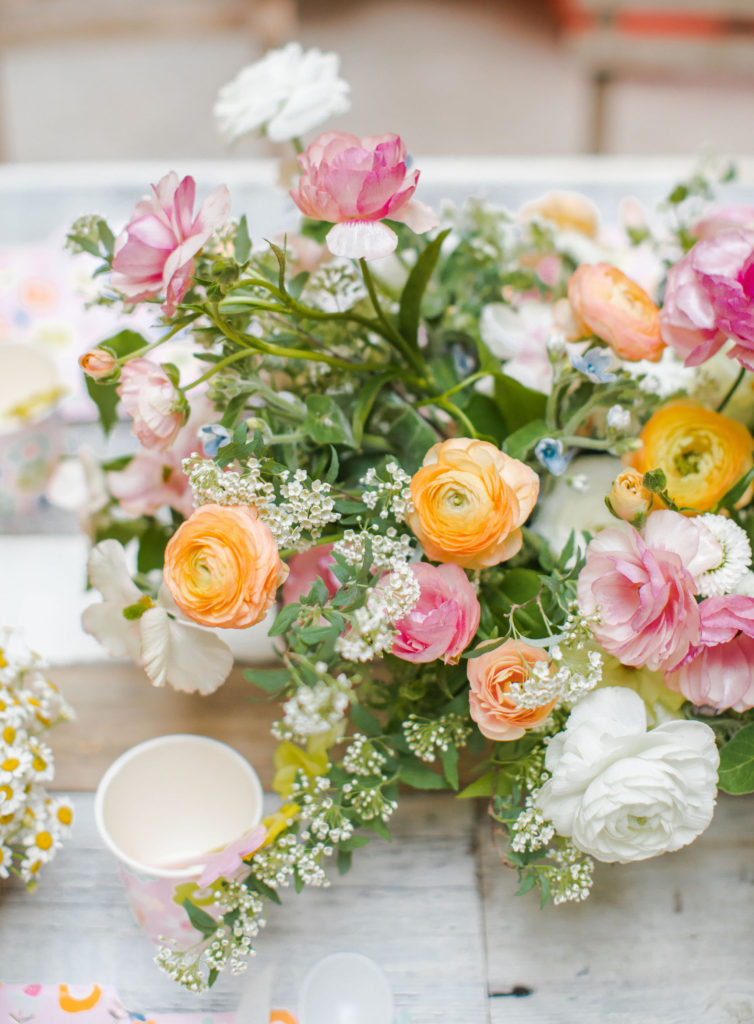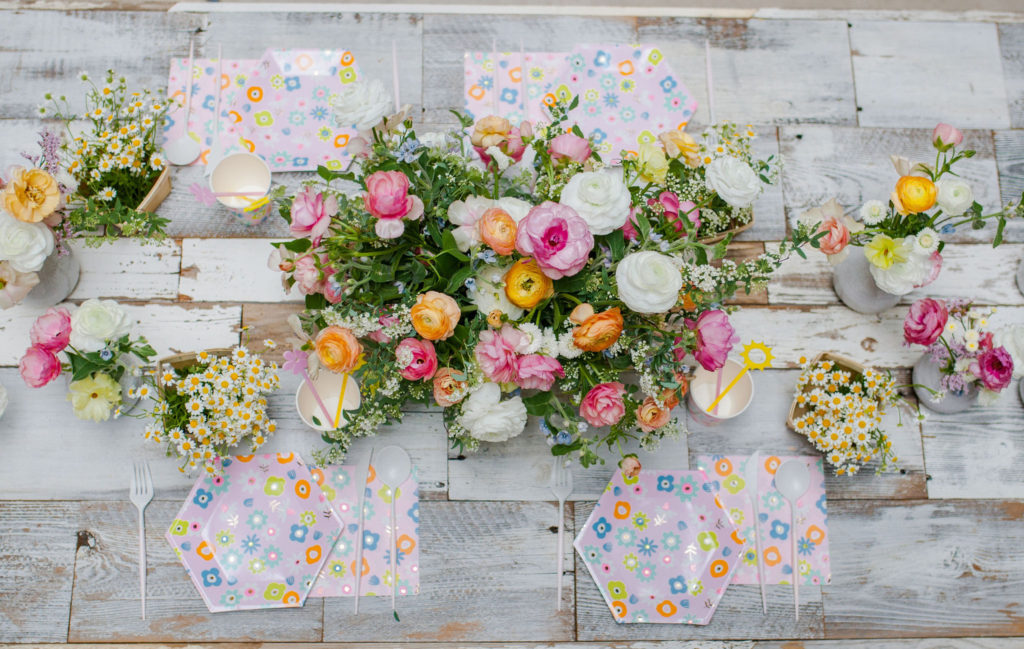 Poppy Jack Shop also added each little guest's name to these mini baskets! Then Third & Park added some chamomile and I think it's now my favorite place card of all time…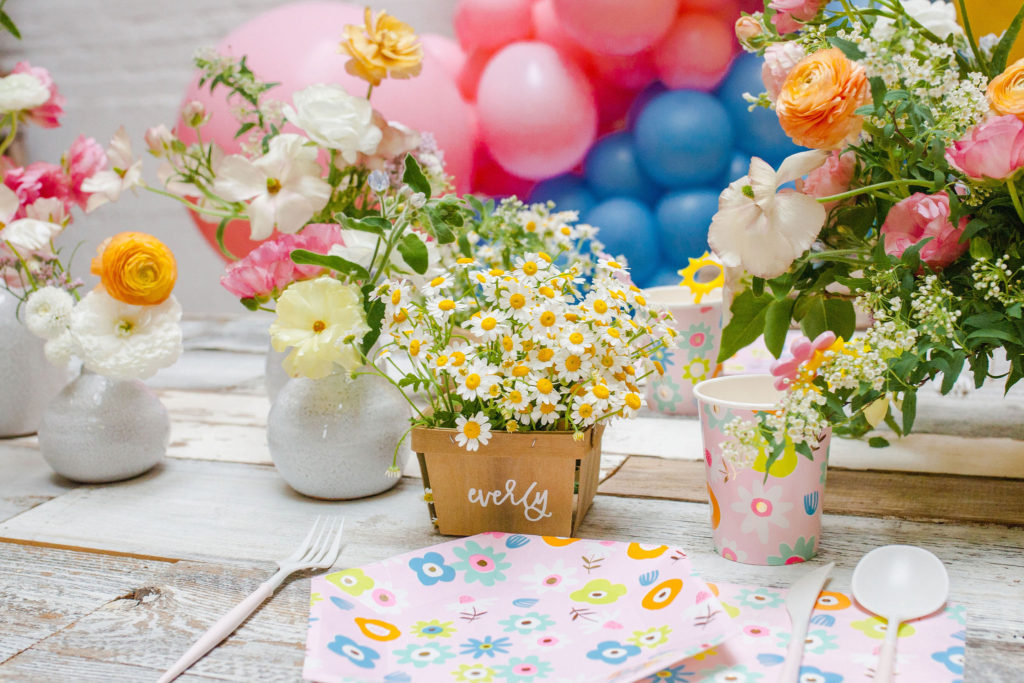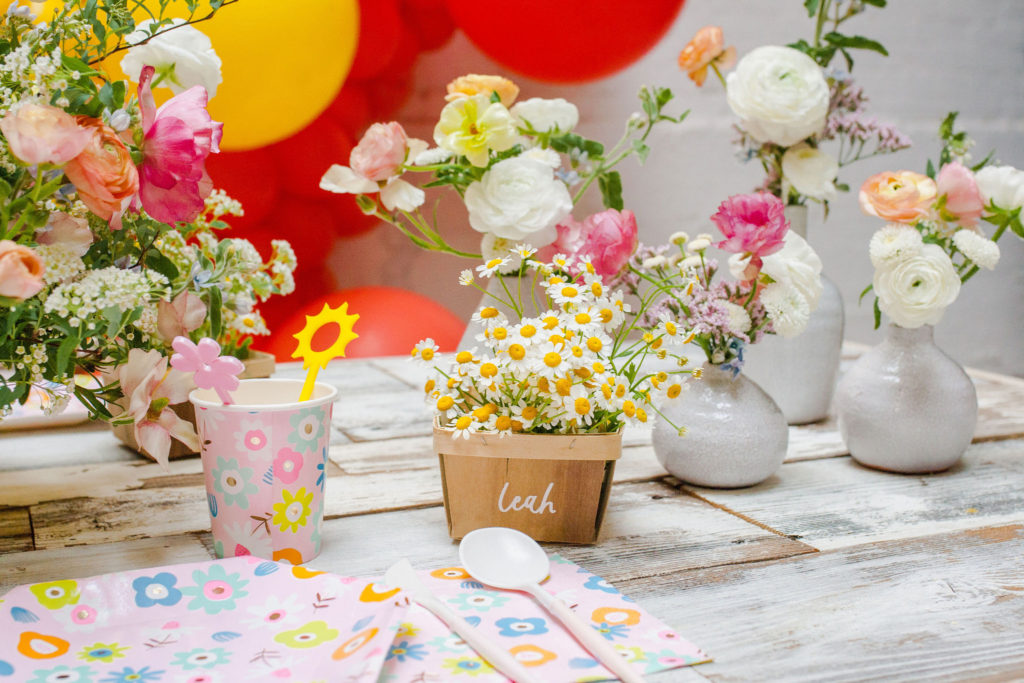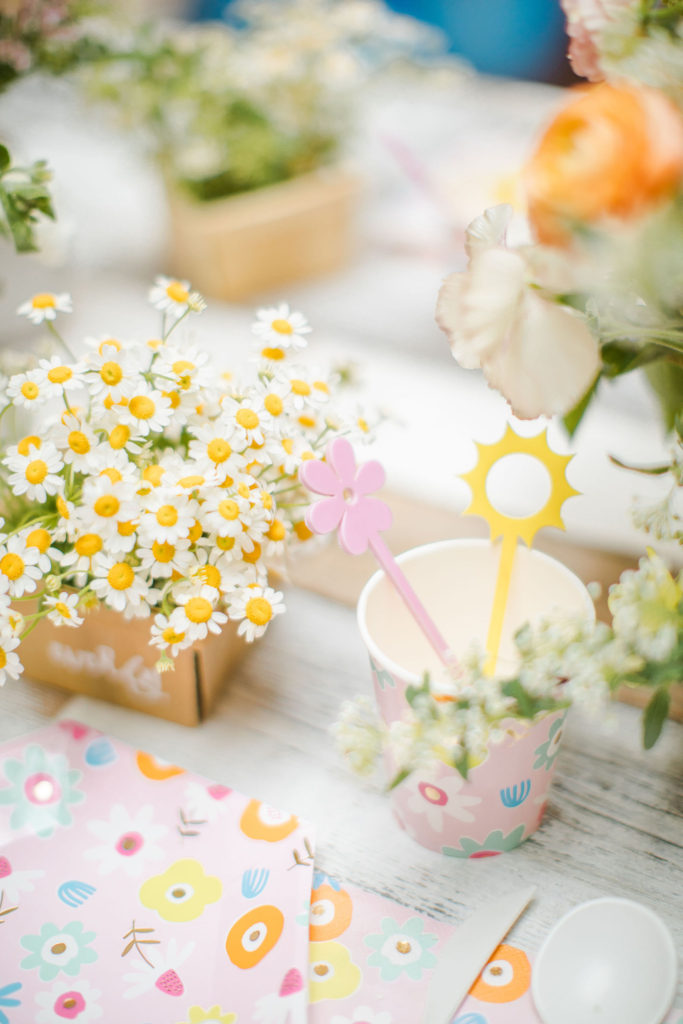 The table, chairs and rug are all from our favorites – Sweet Salvage Rentals! he just got those little rustic chairs and I'm obsessed with them!! I especially love mixing her rustic and boho pieces together like the table and the rug, her collection is just so good!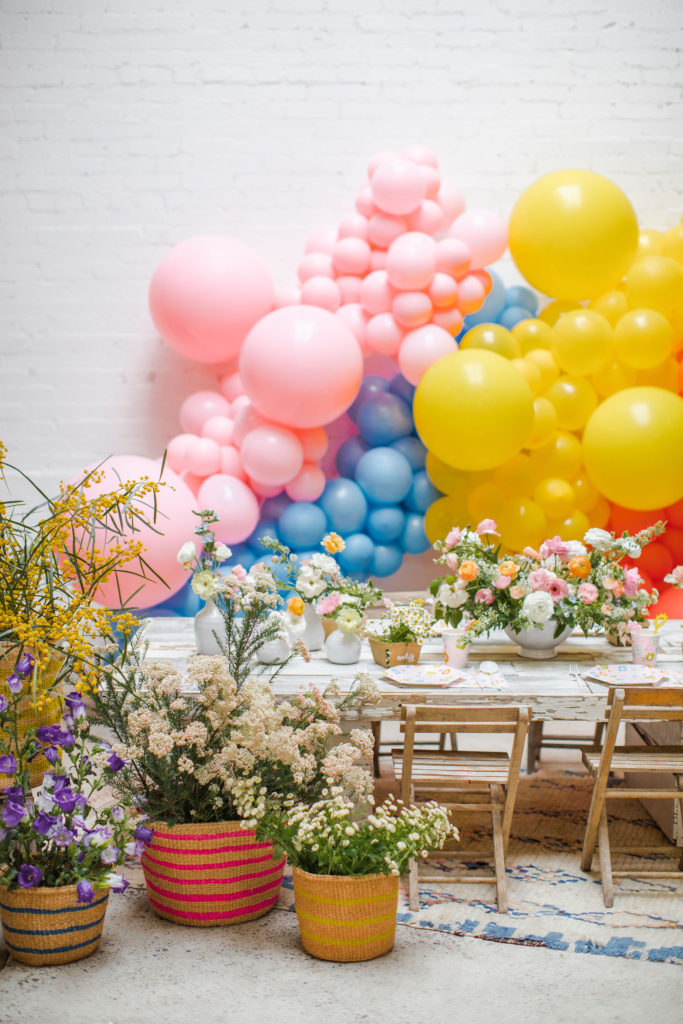 Now, back to these baskets from The Little Market… I had so much fun playing with all the colors they offer! They would be so fun in a kid's room too!!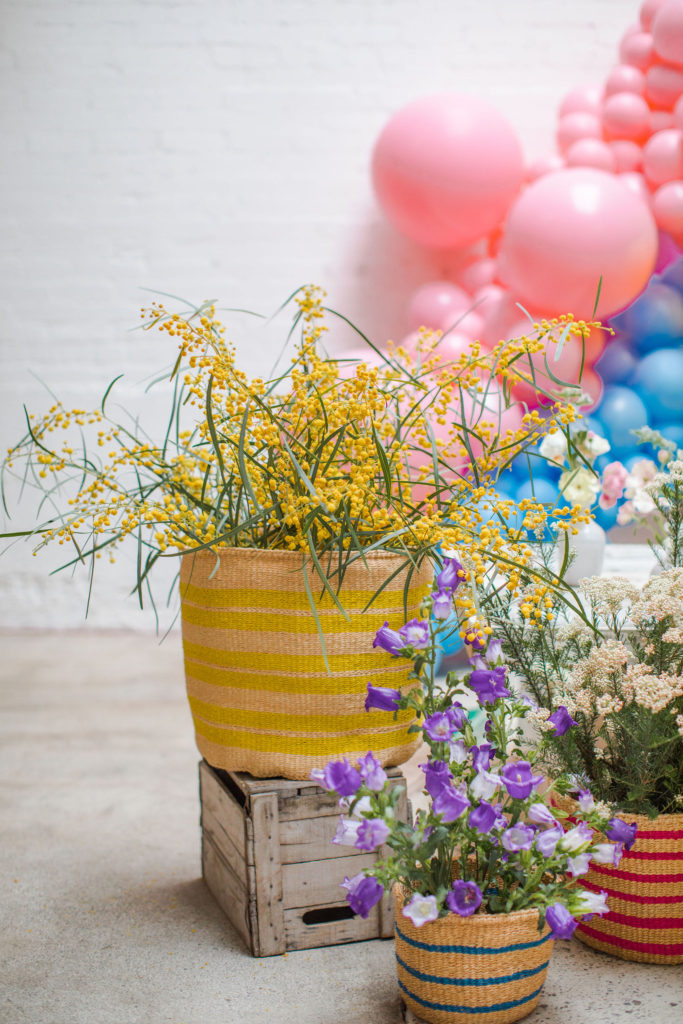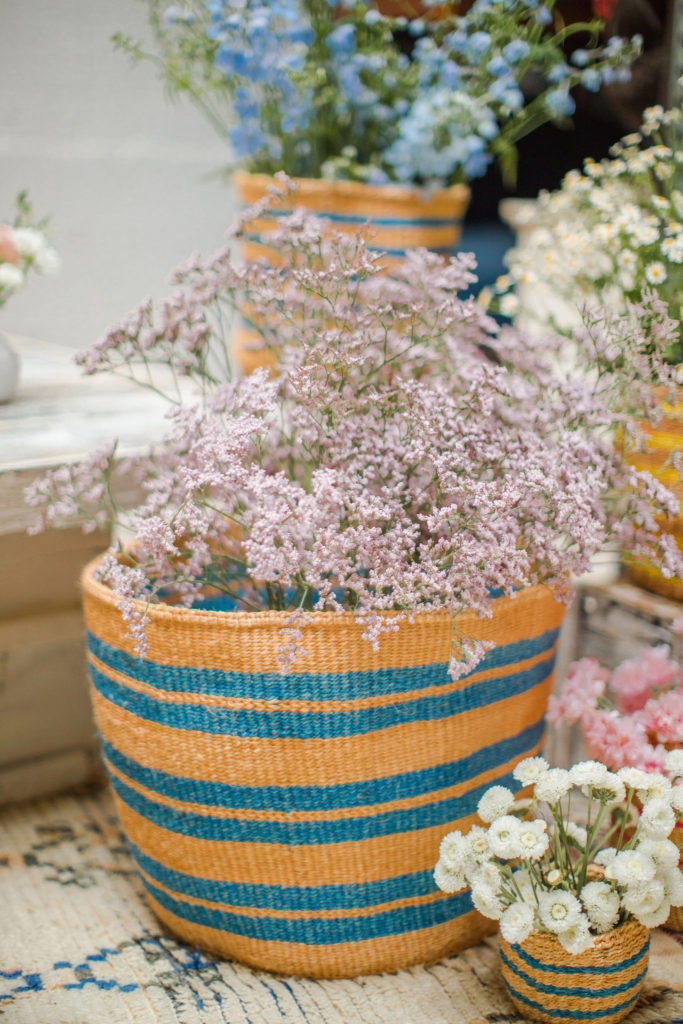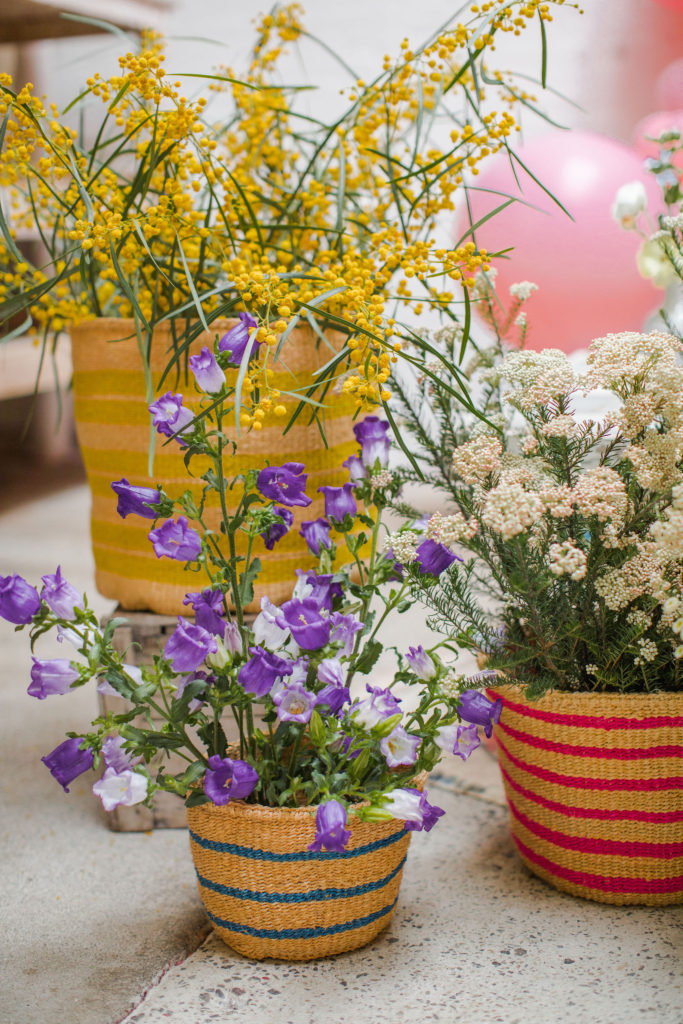 Cheers! We had these two cuties come and join the fun – they are both wearing Chaser Kids. Love their dresses and tees for all the littles!!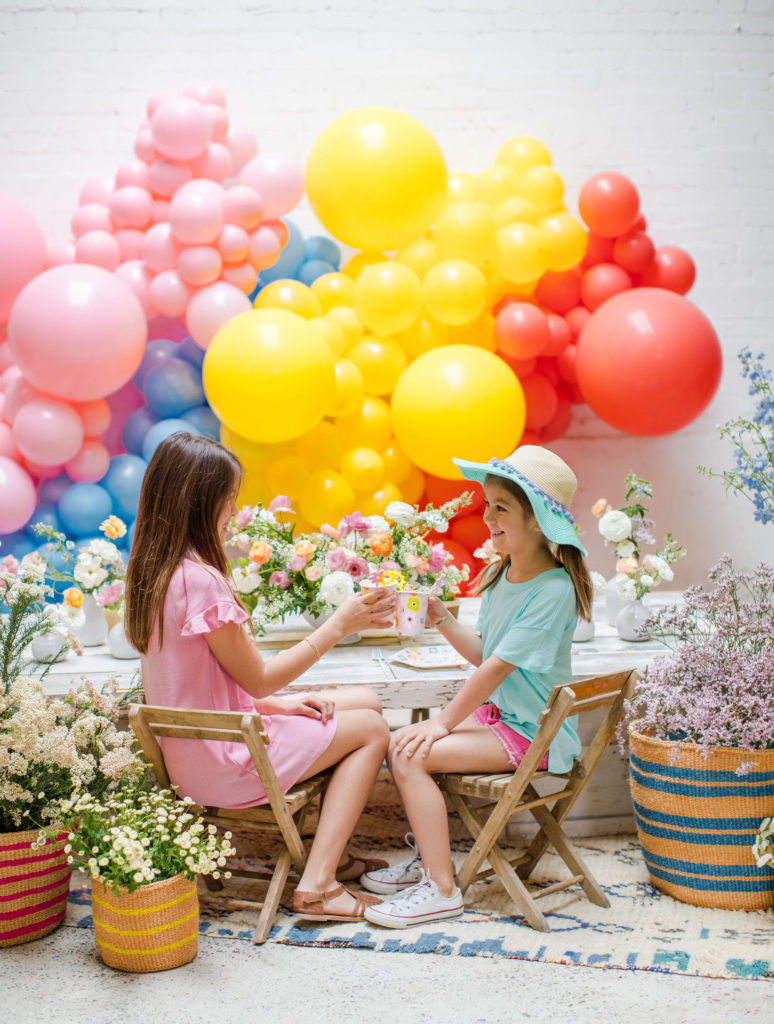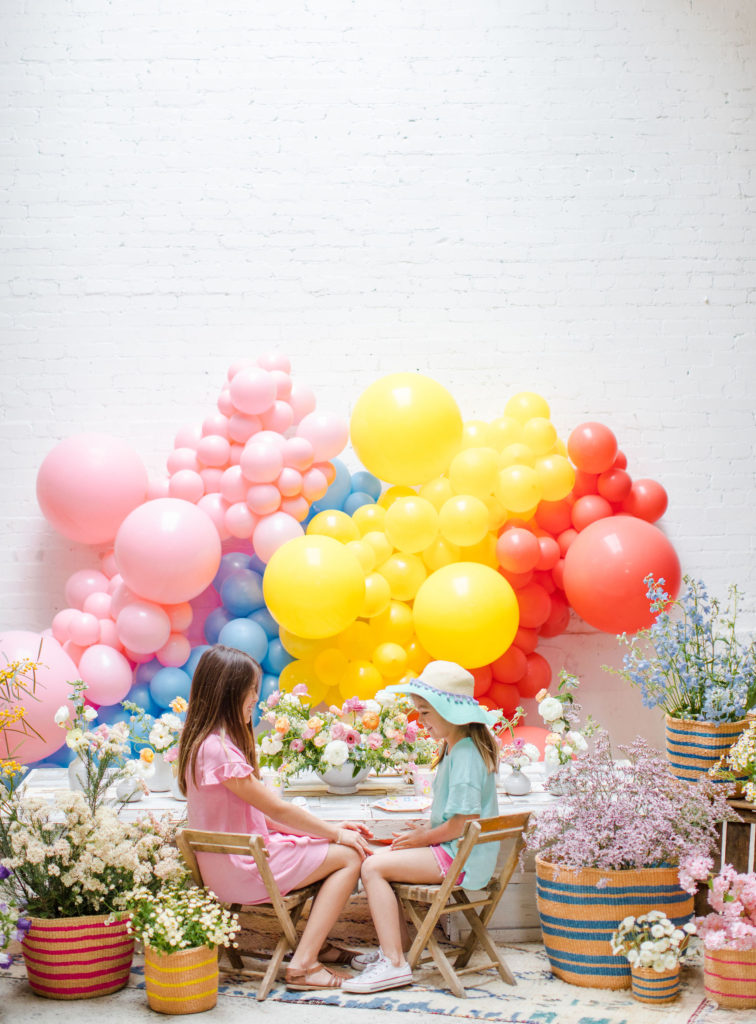 Sweetest sisters…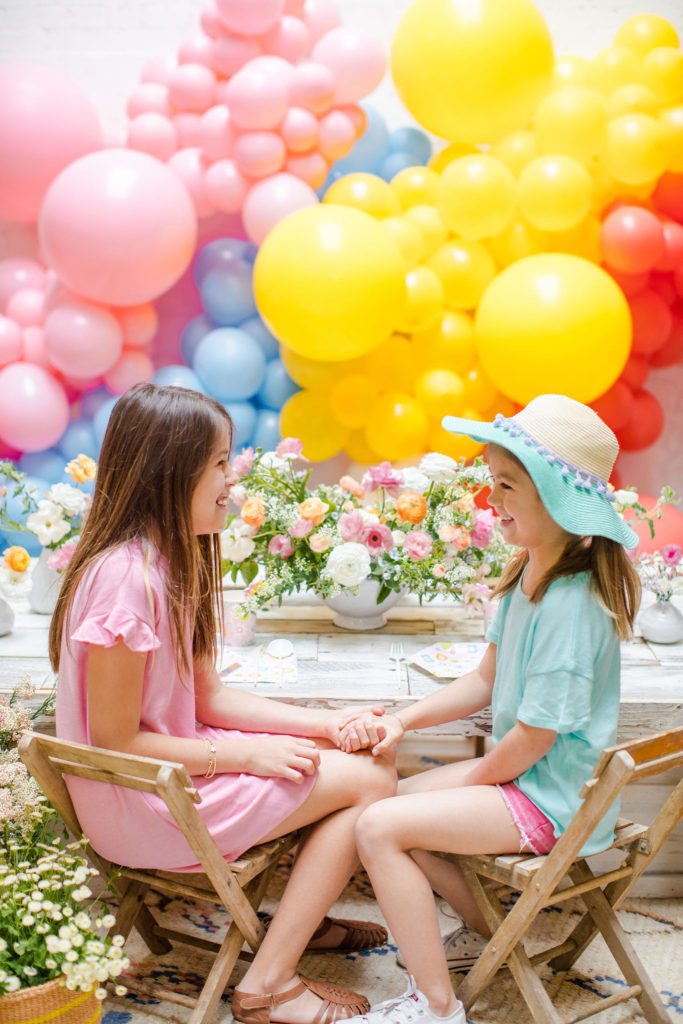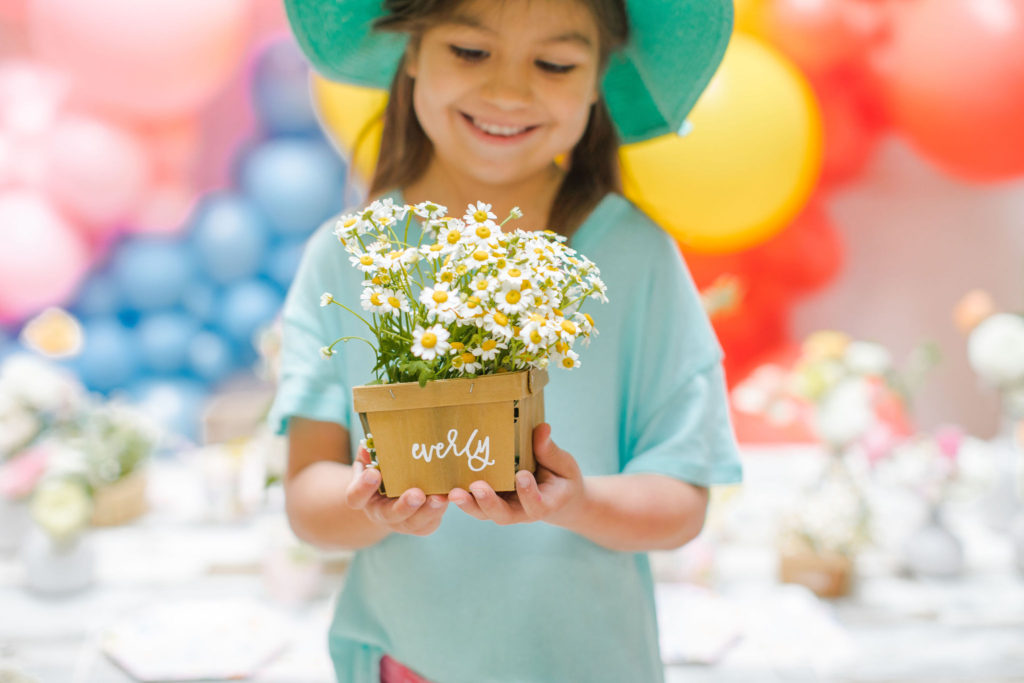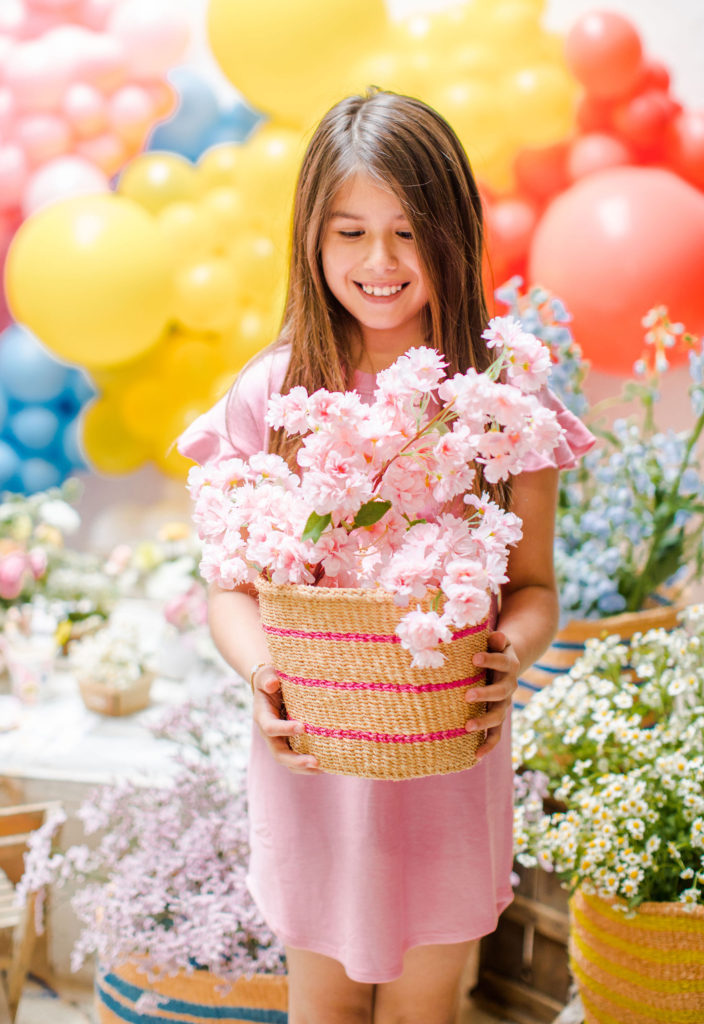 You know we had to have some cookies!!! Especially since these girls call the infamous lady behind Frost Your Cookie their mama!!!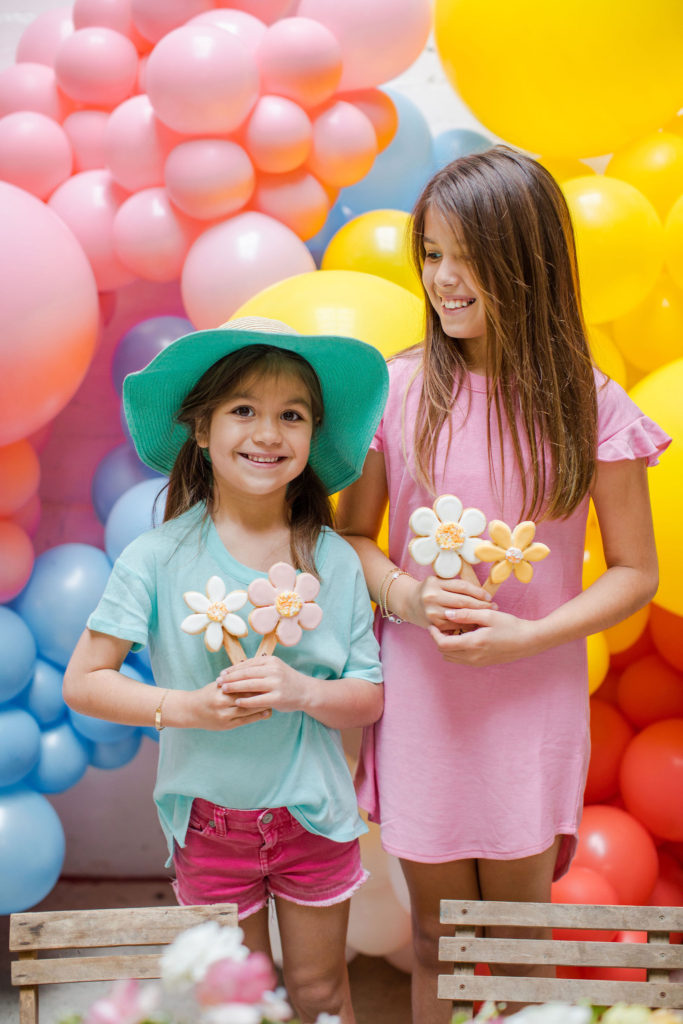 Anais from Frost Your Cookie created these adorable spring floral cookies – anyone up for a cookie bouquet?! I think I'd rather have that than a regular bouquet somedays, ha!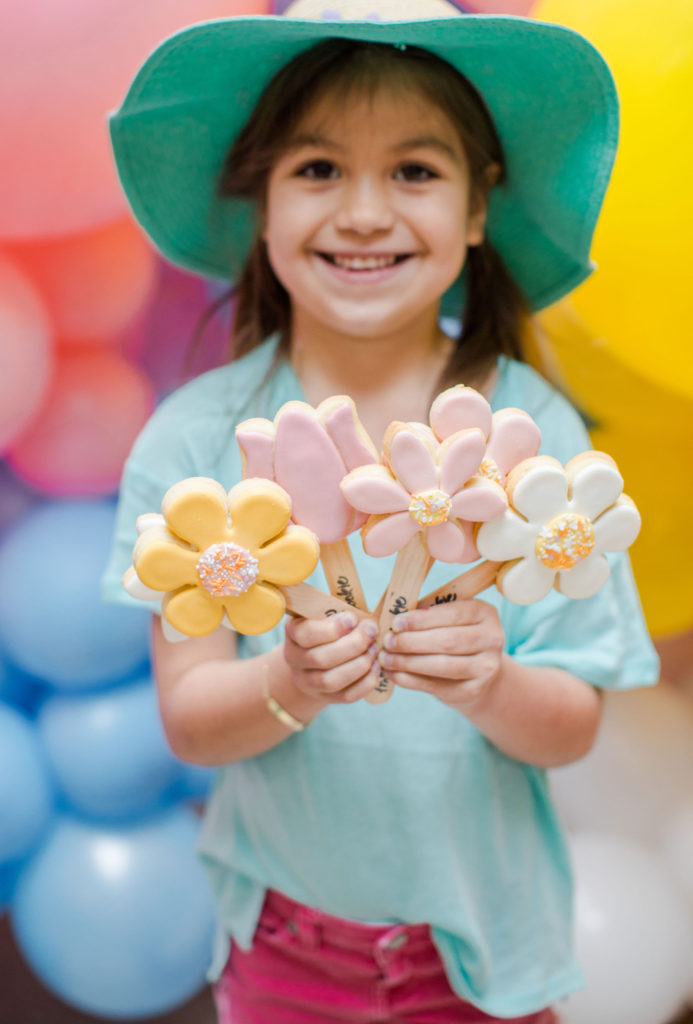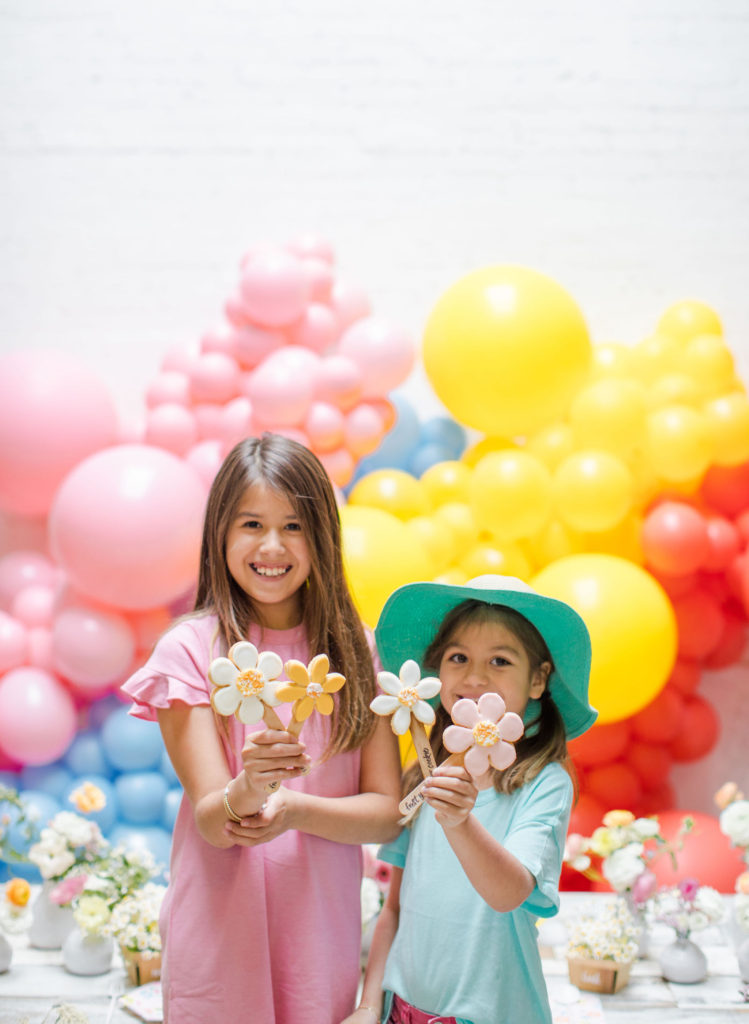 More sweetness for you! All styled on Chasing Stone's pretty Joshua Tree styling surface.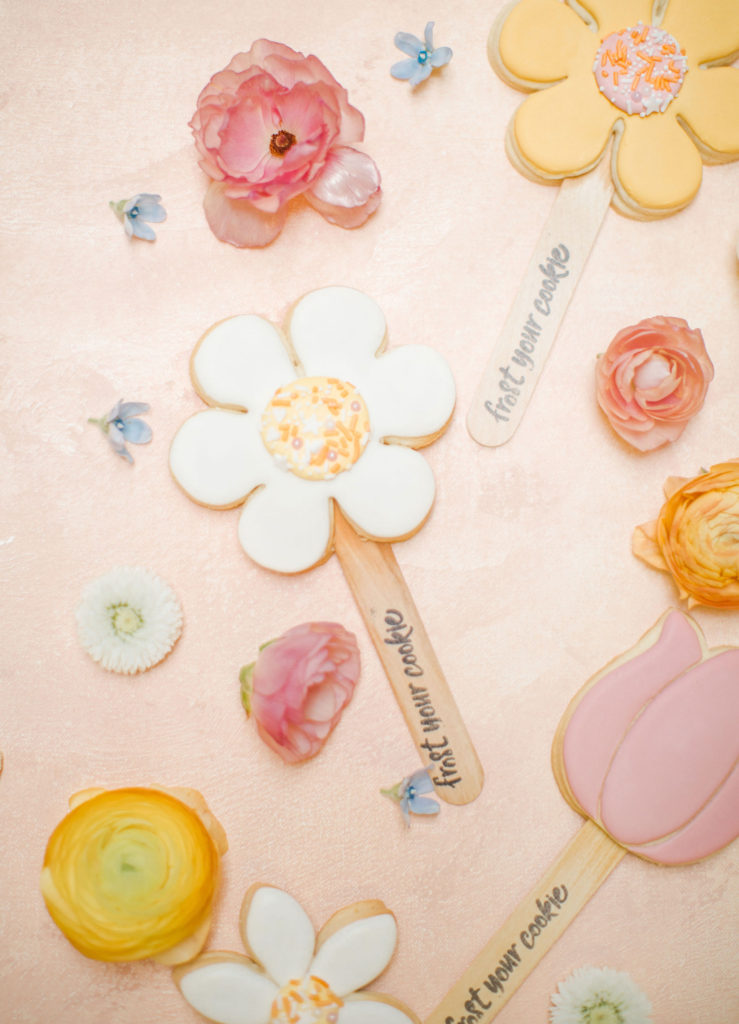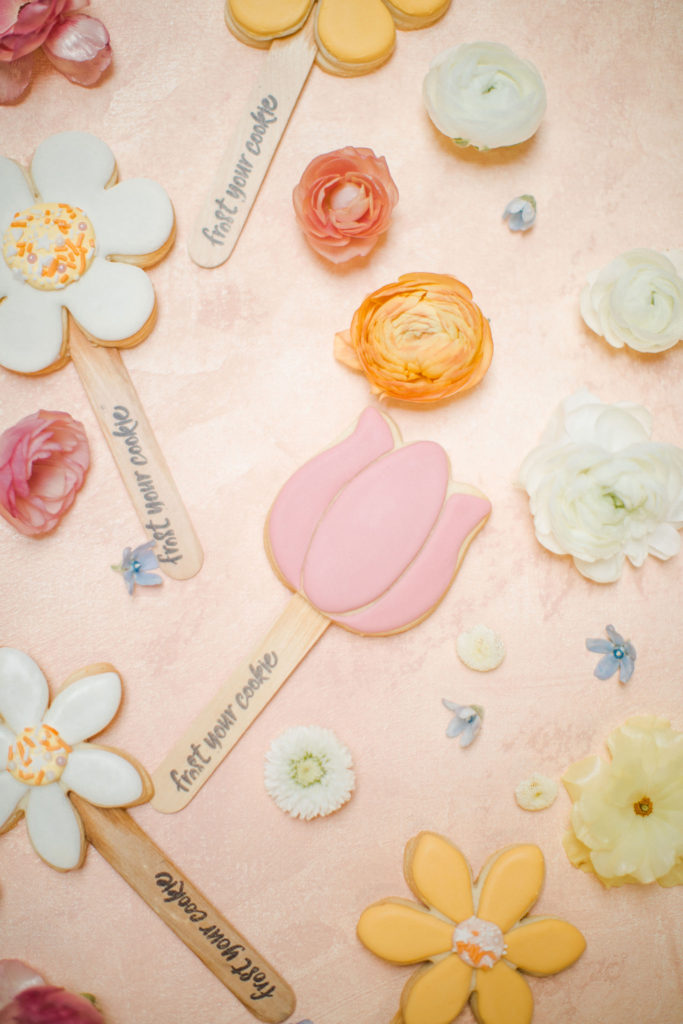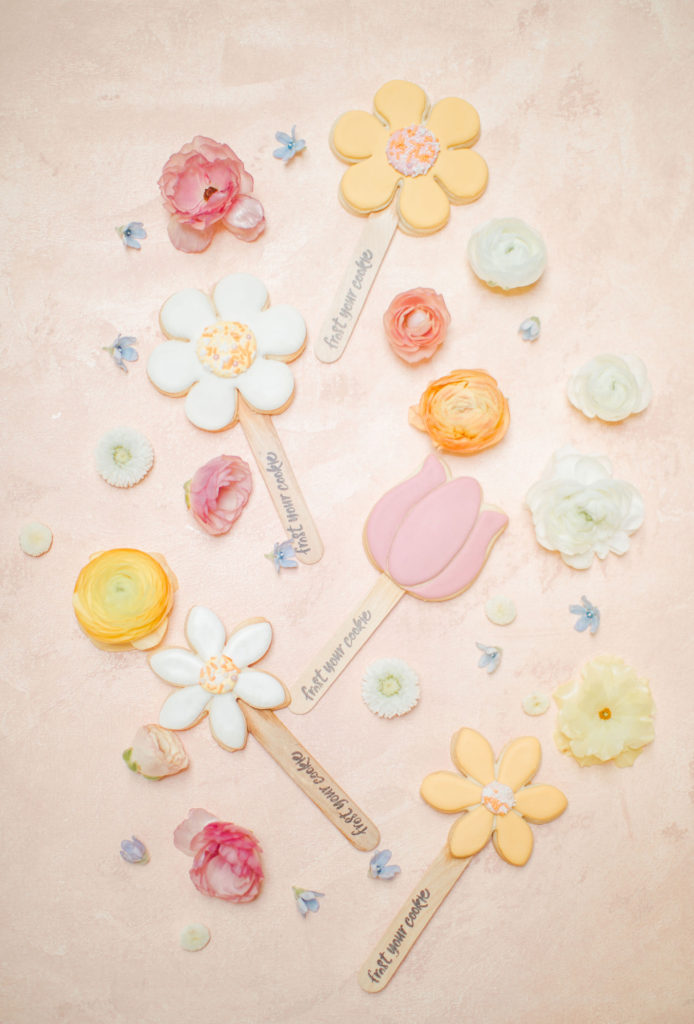 I had to showcase those cookies with the Flora collection!! It's all just so cute together!!!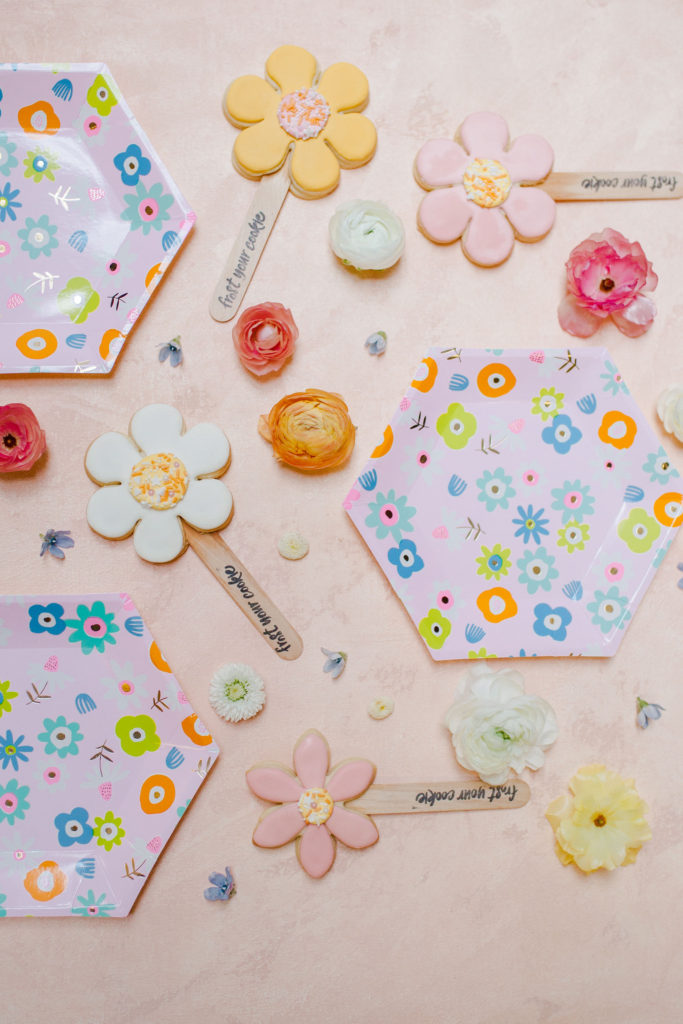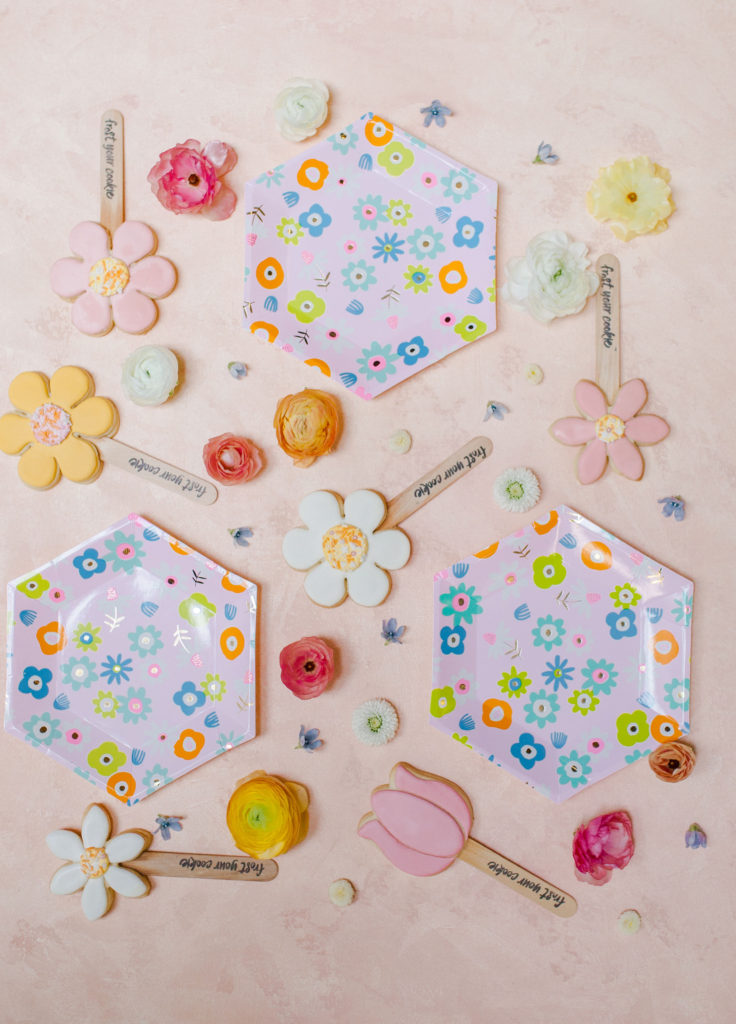 And there you have it! The happiest and most colorful party on the block!!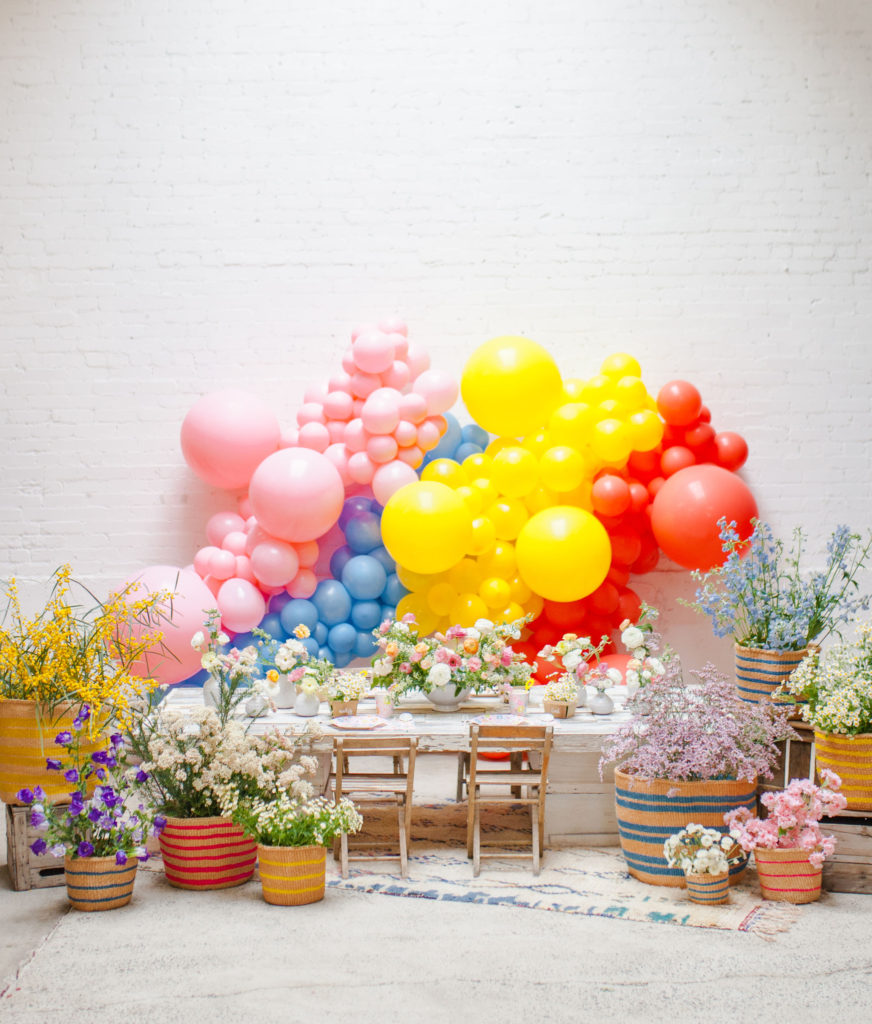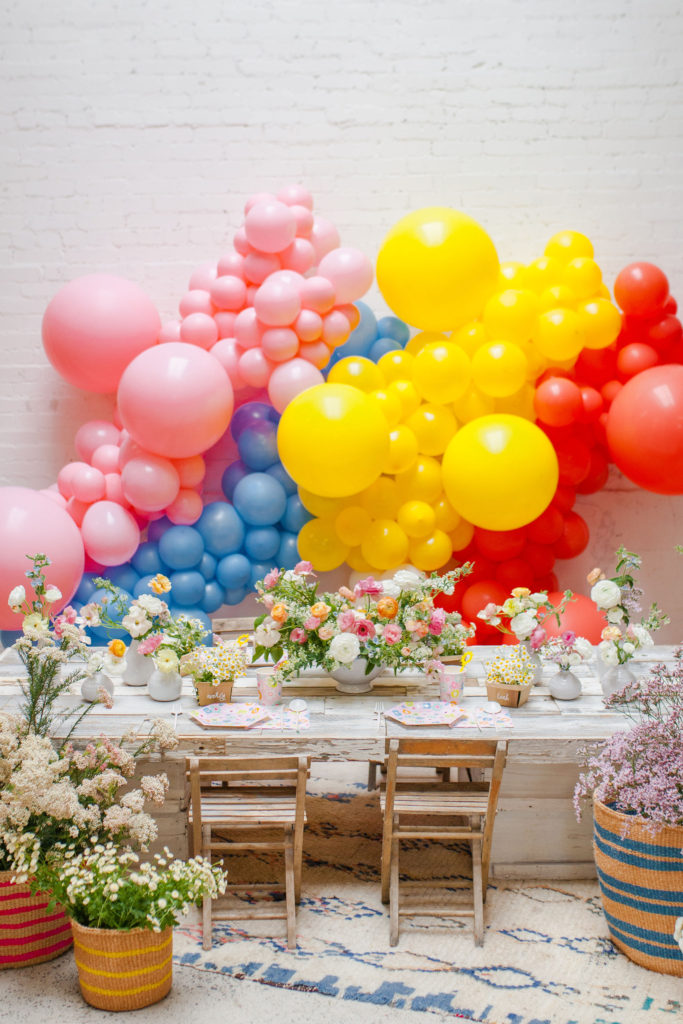 Hope this brightens your day! Cheers to all the May flowers and to new beginnings this month!
xx
Jacquelyn