Do you love tiramisu? Do you like dark beer? GREAT! Cause today we are making Beeramisu! How am I know just stumbling upon this brilliant idea? All I know is, I'm going to have one happy husband! This is a fun little dessert to make for St. Patrick's Day, or any day really. Since all the ingredients have to co-mingle, it has to sit in the fridge overnight, which makes it nice that you can make it ahead of time! So get your ladyfingers and fav dark beer, and lets beeramisu it up! Now, I'm giving you two ways to make it today! The traditional tiramisu way which is great for making ahead of time, OR a deconstructed way! Woah, your guests with this presentation!
Photos by Dayna Studios
---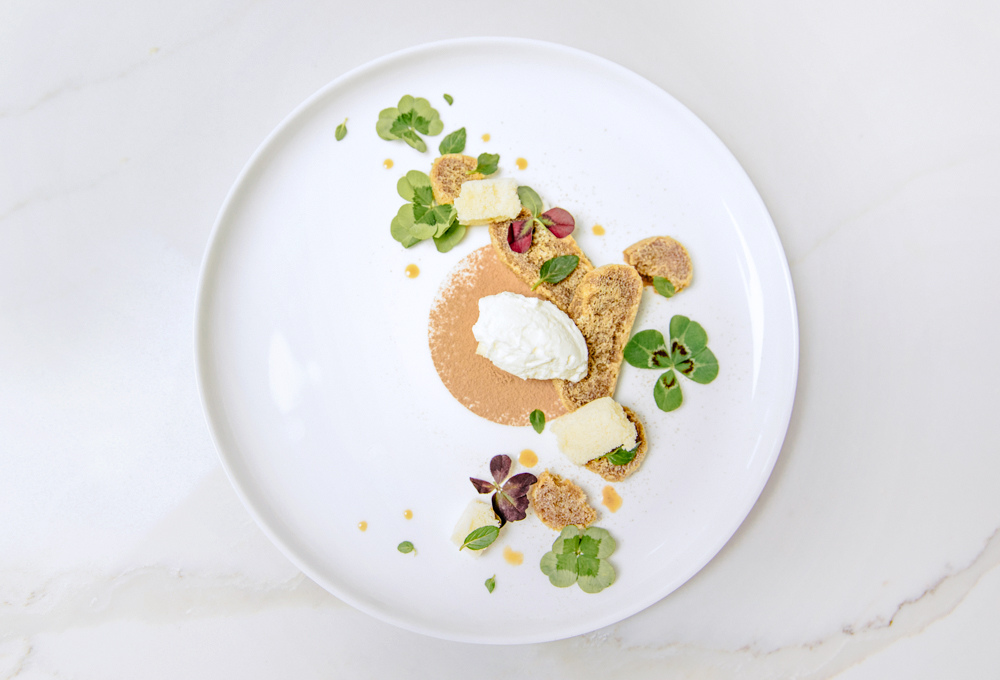 BEERAMISU
SERVES: 4 MINI CUPS | PREP: 5 MINUTES | COOK: 15 MINUTES
W H A T   Y A   N E E D!
1/4 cup mascarpone, softened
3 tablespoons sugar
1 fresh vanilla bean, scrap all the good stuff out
3 tablespoons heavy whipping cream
1 cup stout, 1/2 cup for the beeramisu, and 1/2 cup for you!
9 lady fingers
cocoa, to garnish
B U S T   O U T:
Stand Mixer
Spatula
Mixing bowls
Clear small ramekins
---
I N S T R U C T I O N S

Mix the mascarpone, sugar, and vanilla bean in a bowl and stir to dissolve. In a stand mixer, whip the whipping cream until stiff peaks form, 2-3 minutes. Then, fold the whipped cream into the mascarpone mix. 
Pour the beer into a shallow mixing bowl. Gently, dip the ladyfingers into the beer, flipping once. Don't soak them too long or they will fall apart, and no one likes a sad ladyfinger.
Then, place the ladyfingers in a tight single layer on the bottom of your cup, breaking into pieces if necessary. Spoon on a bit of the mascarpone and smooth out. Dust with dark cocoa powder and repeat until you reach the top of your cup. Finish with a dusting of cocoa. Wrap up and refrigerate for at least 12 hours before serving.
DECONSTRUCTED INSTRUCTIONS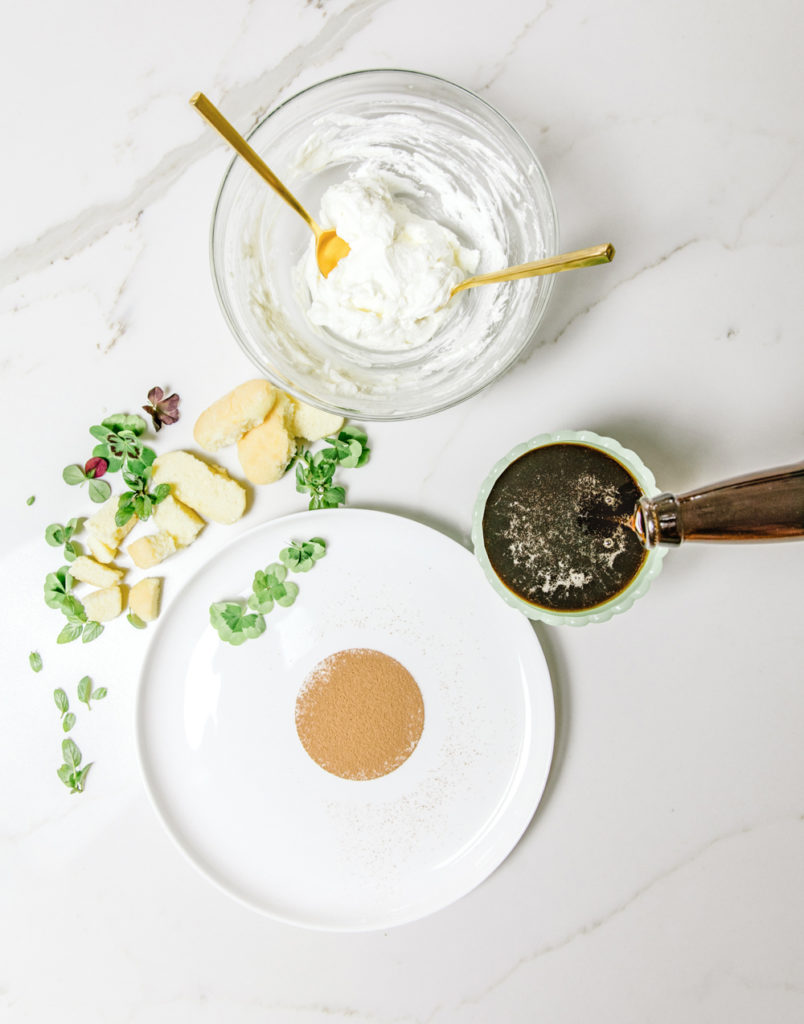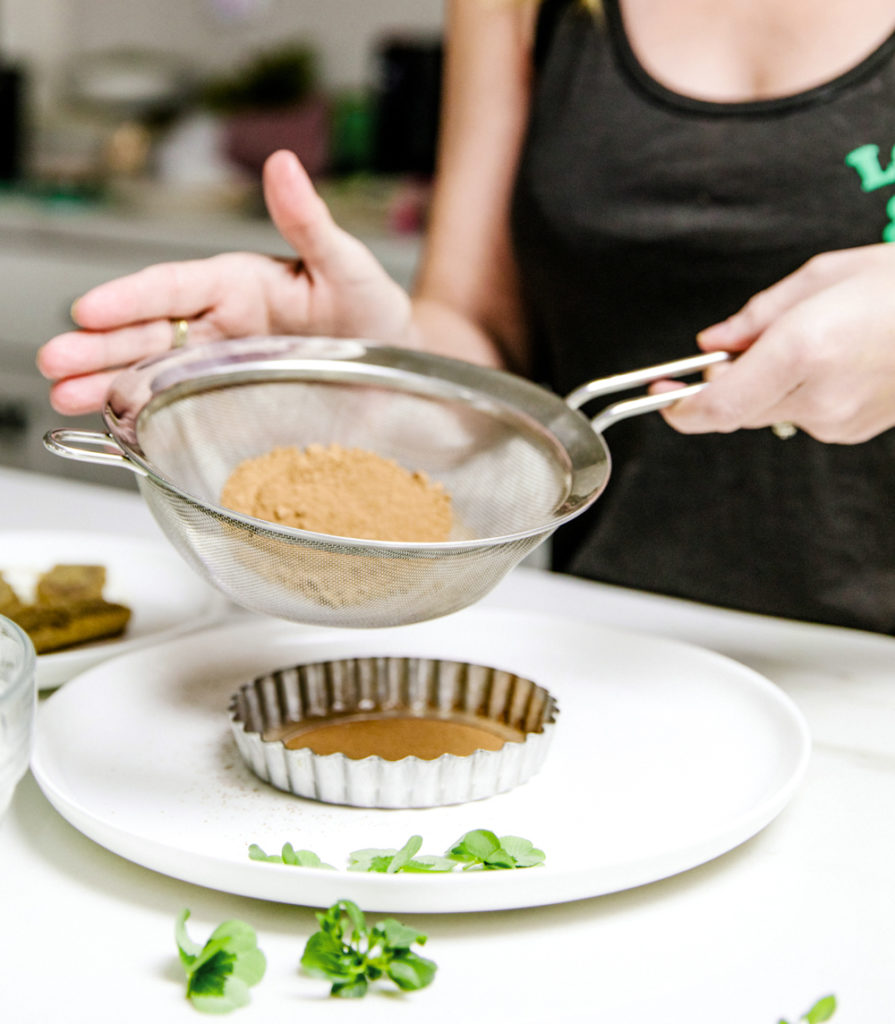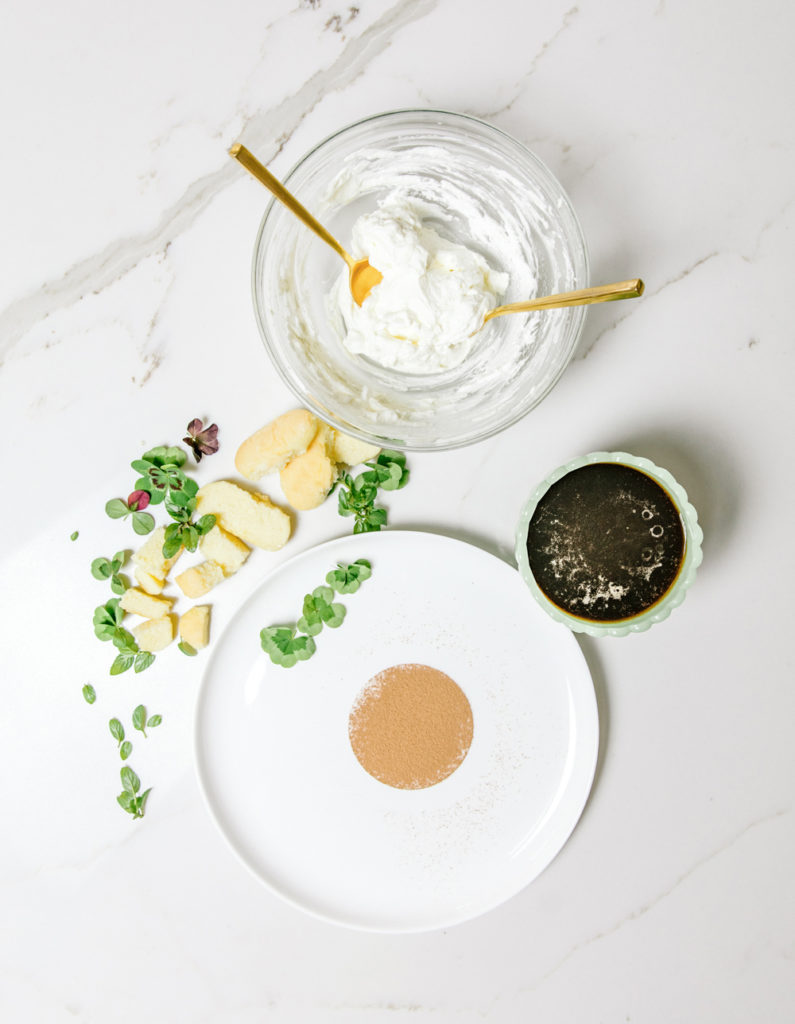 This is where I have the most fun! And it's easy to do!
Make a small circle out of parchment paper, or use a small tart pan as I did, and place in the middle of your plate. Using your cocoa powder, dust gently over the circle. Then gently rise the template out, and you have yourself a cocoa circle!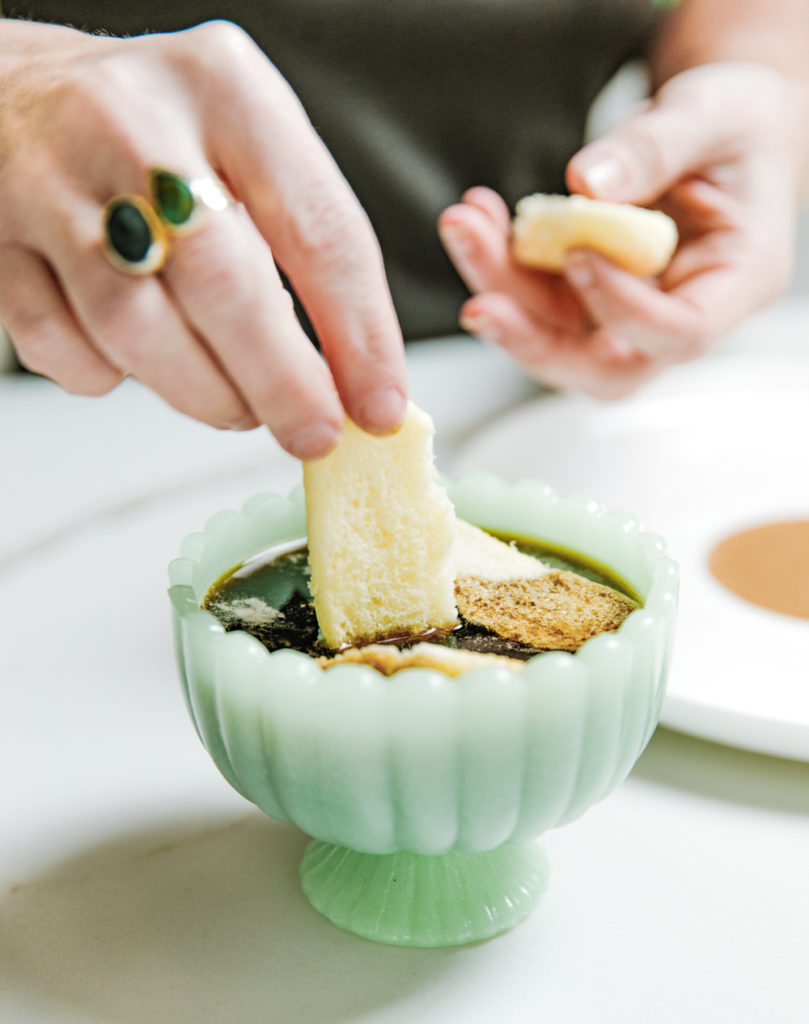 Next step, dip your ladyfingers quickly in the stout beer. They will get pretty soggy fast so be sure just to dip and go. Lay them on a paper towel to let any hope of them not breaking apart fast. Place two ladyfingers down whole. They may tear apart, but it's ok, you can cover it with the cheese.
Break apart a couple beer-soaked ladyfingers and place around the cocoa circle. This is where you can be as creative as possible.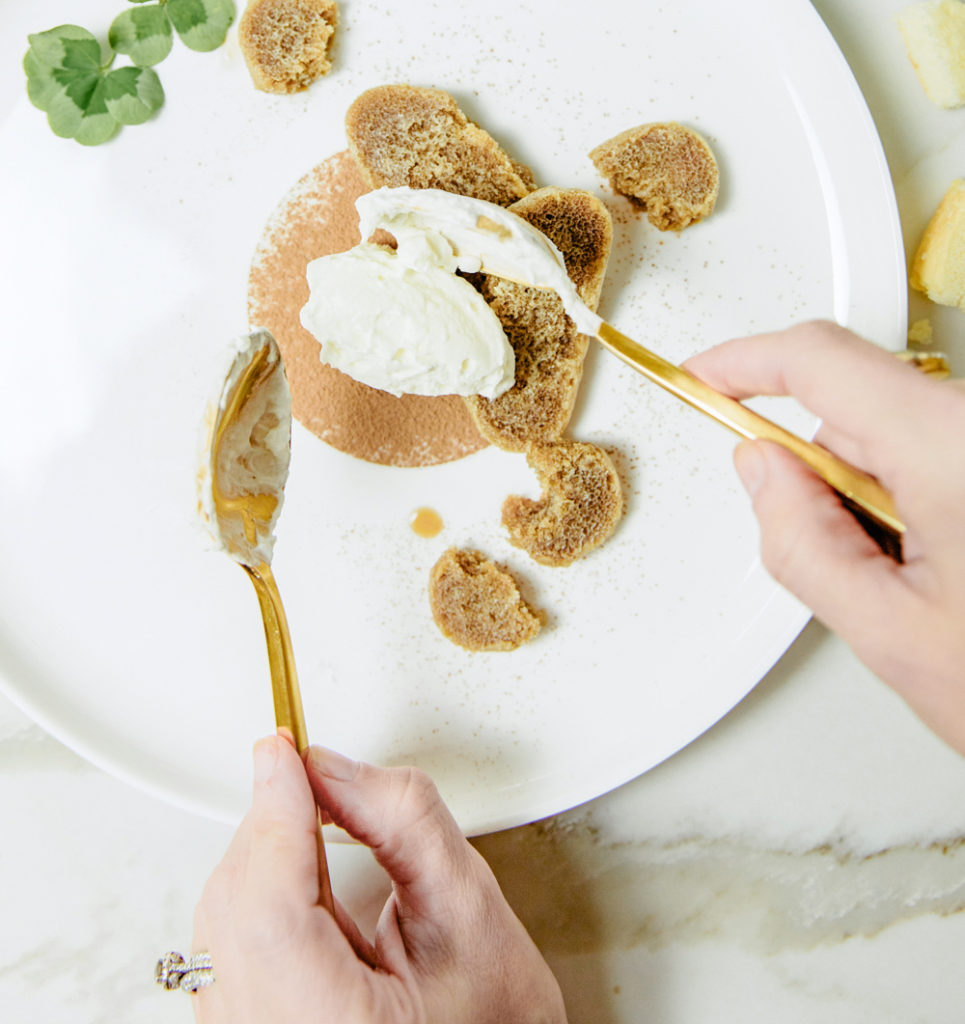 Take the mascarpone cheese, mix together the sugar just like in the original directions. Then using two spoons, cradle the cheese mixture together a few times to create an egg-shaped and spoon the cheese GENTLY in the middle of the cocoa powder.
Next, take the non-dipped ladyfingers and break into pieces. Place around the plate just like you did with the soaked ladyfingers.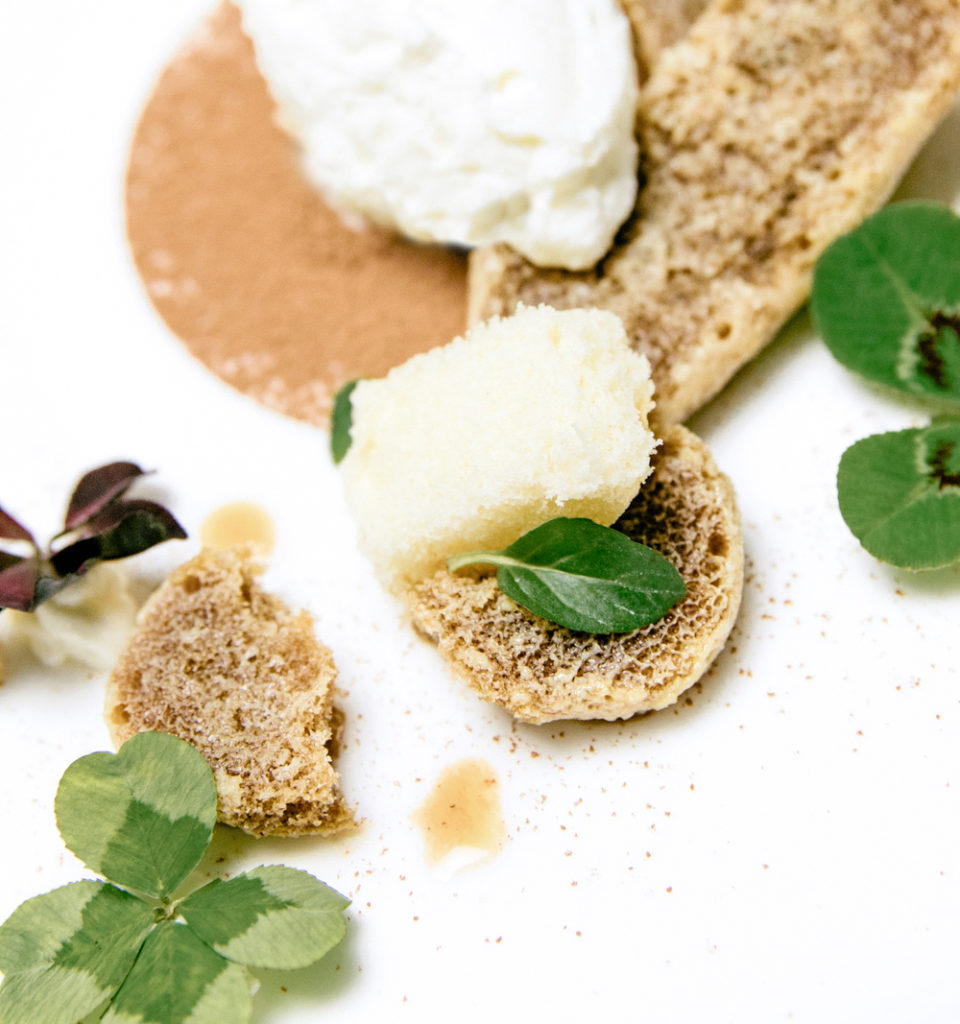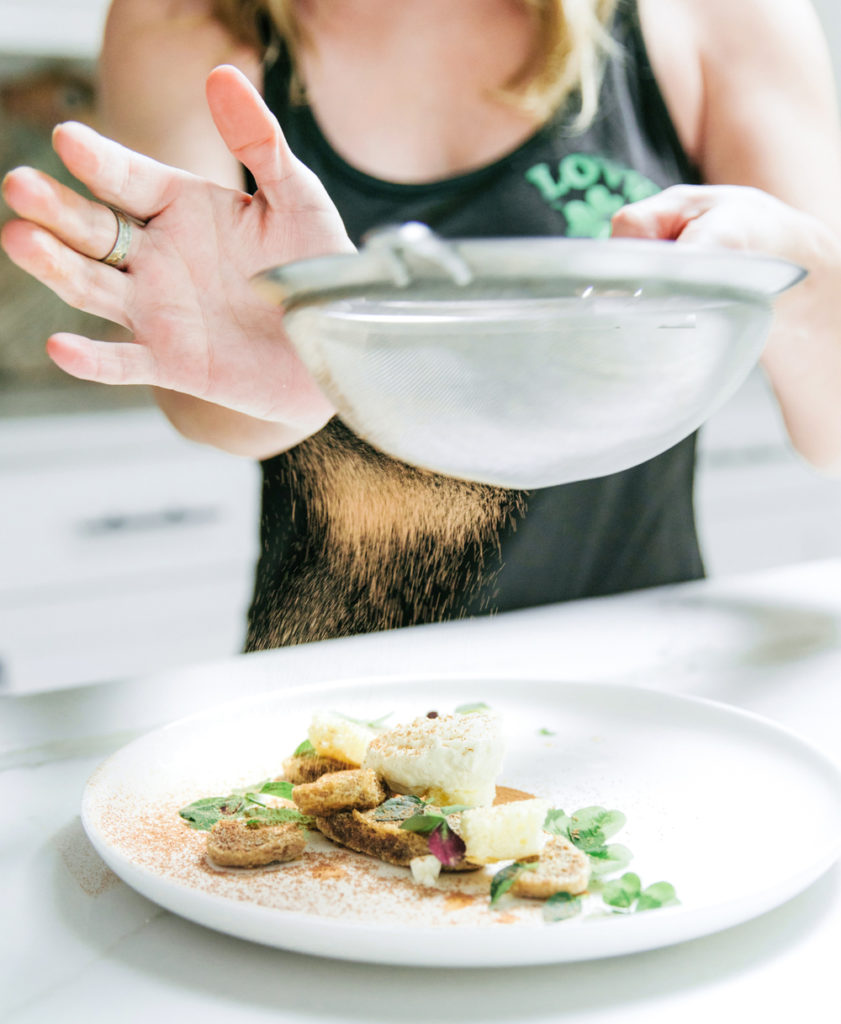 Take the back of a spoon and dip into the beer mixture where the ladyfingers were dipped into. Then dot the plate with some beer. Lastly, garnish with some shamrock greenery and petite mint. I got mine at my new obsession, The Gourmet Sweet Botanicals. They are located in San Diego, and they shipped overnight to ensure freshness! They have the cutest shamrock mix. Top with some dusting of cocoa powder and there you have it!
Happy Eating!
---
---
B E I J O S  K I T C H E N  

xx
Abby