We are so lucky to get to work with the best couples in the prettiest places. I know I say that a lot, but it's true. This is the wedding of Donna and Thomas. Leah and I have known Donna for a while now and she needed a little help from us for her special day. Donna has such great taste and honestly did a lot of it herself, we were just there to help with the final touches and recommend some pretty awesome vendors.
She found this pretty new venue on her own, located right here in Orange County! The Huntington Bay Club was recently aquired by 24 Carrots Catering and they have made it into something so amazing!! You'll see in these gorgeous photos by Cyd Weeks Photography. We're also featured today on Inspired By This!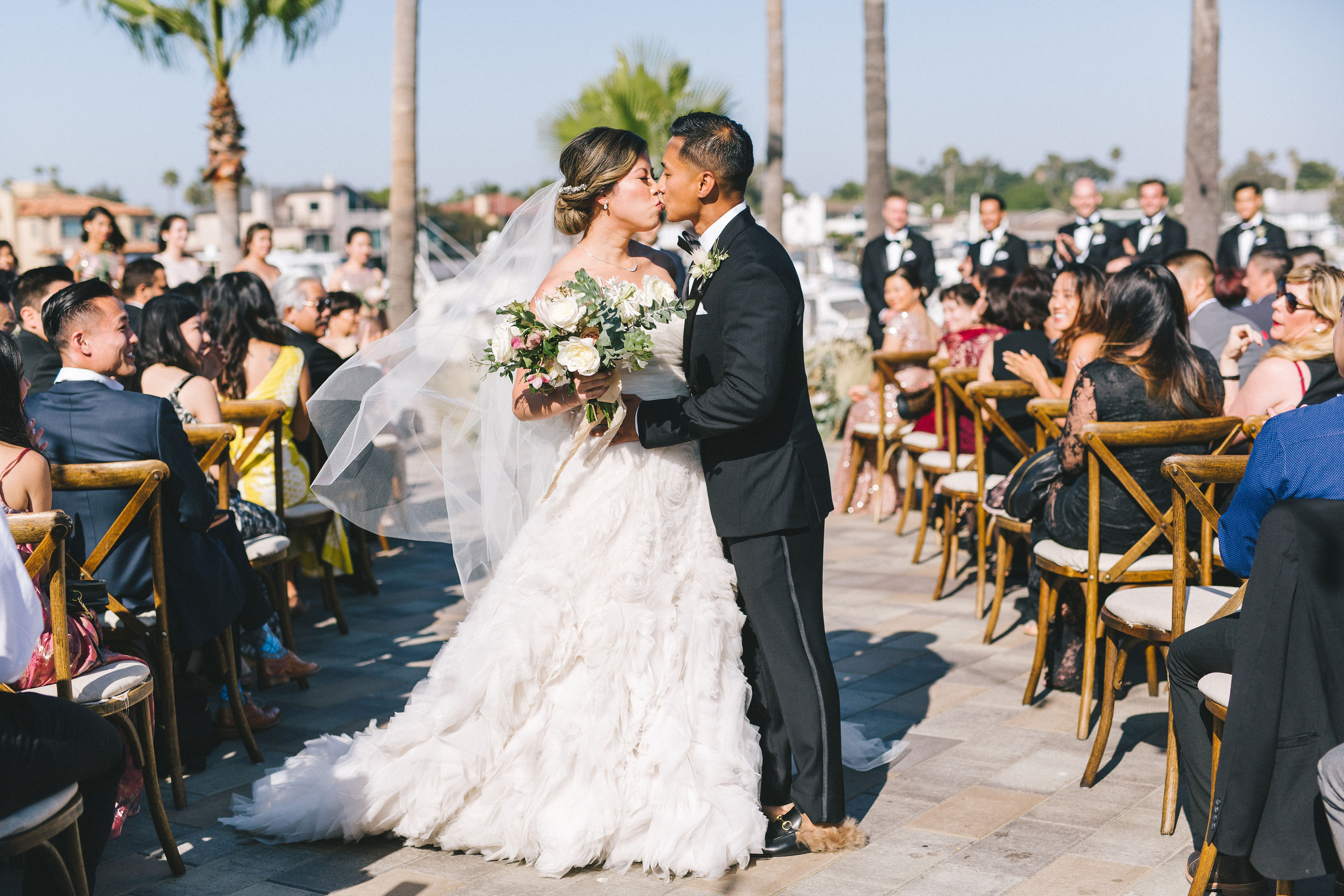 Donna got ready at her and Thomas' home with her nearest and dearest. How gorgeous is her dress and how adorable is her sweet little dog?! I love that photo of them!!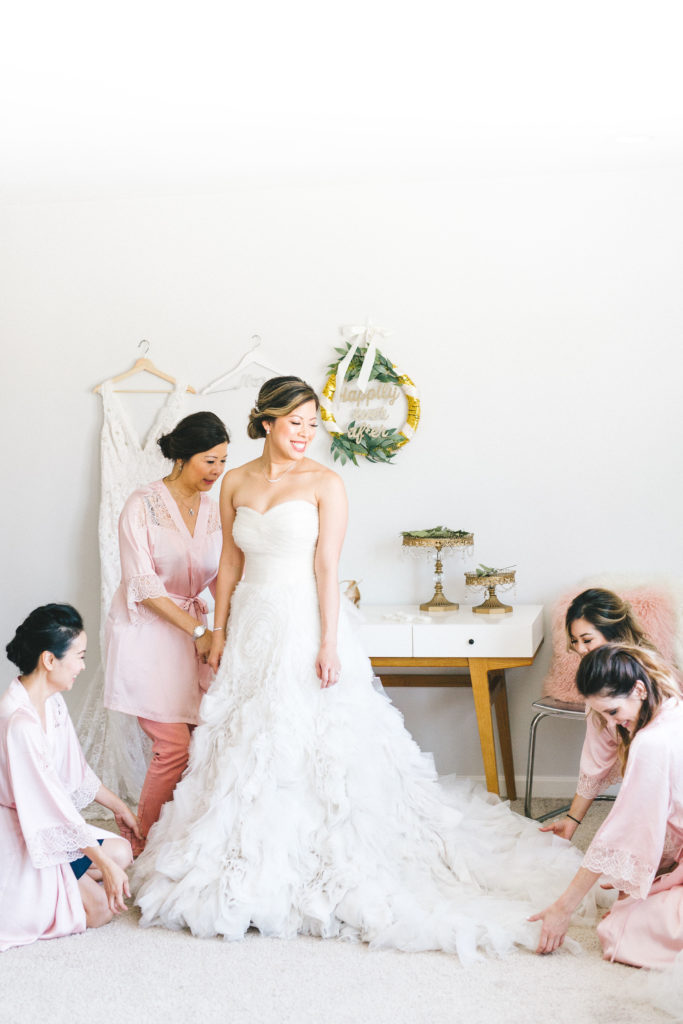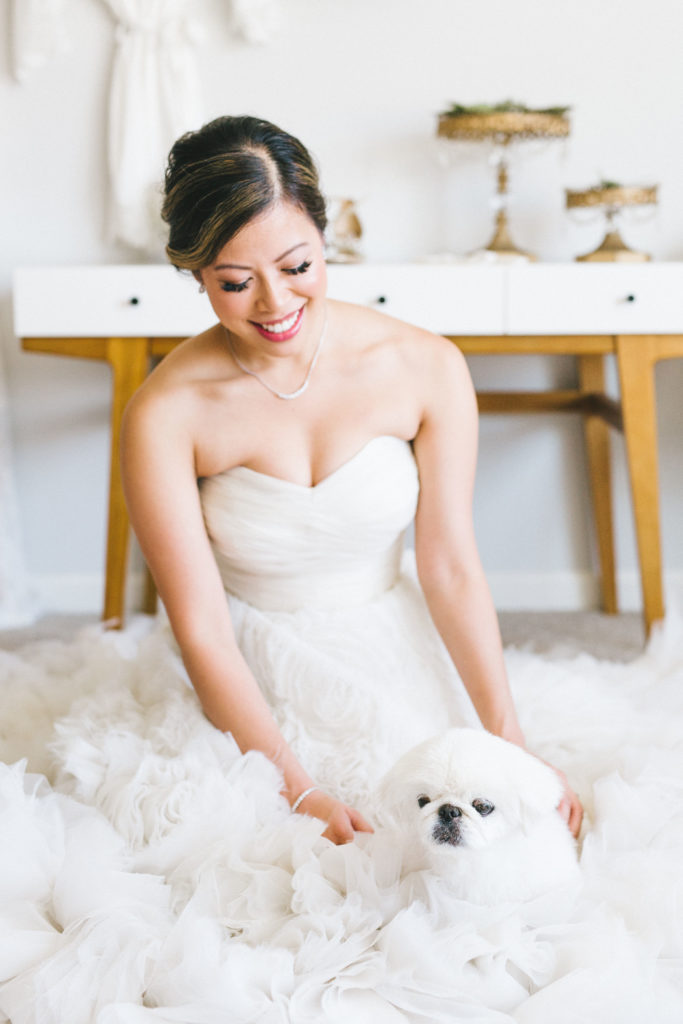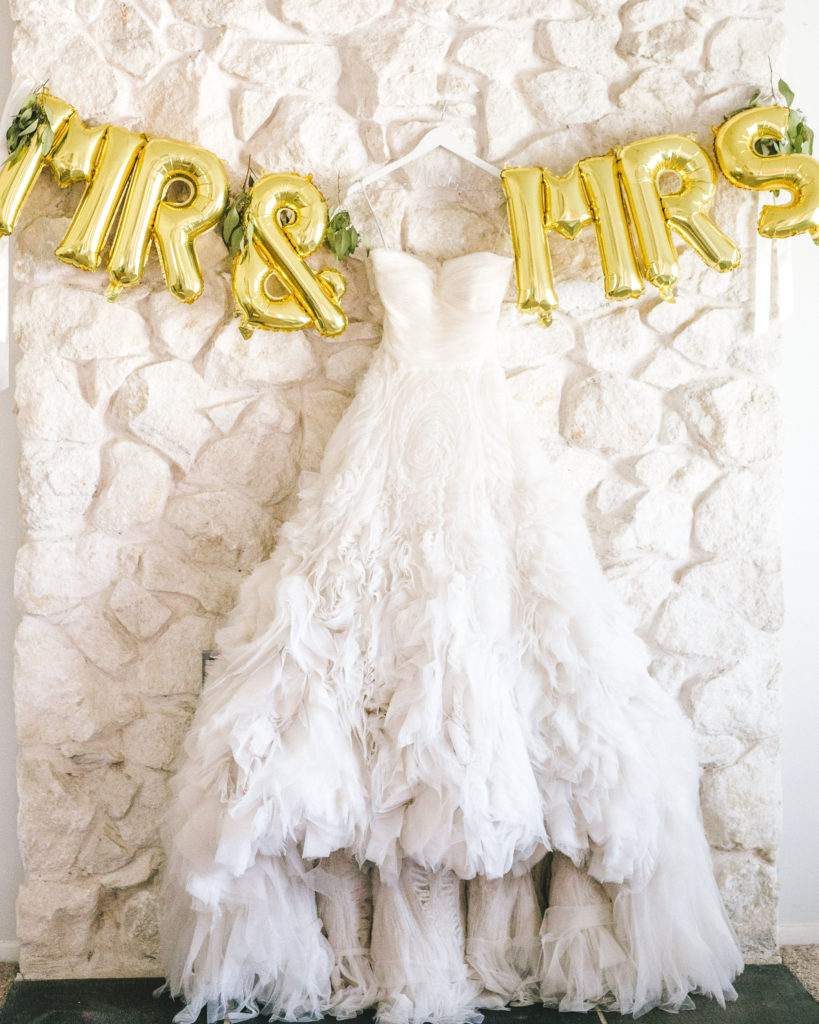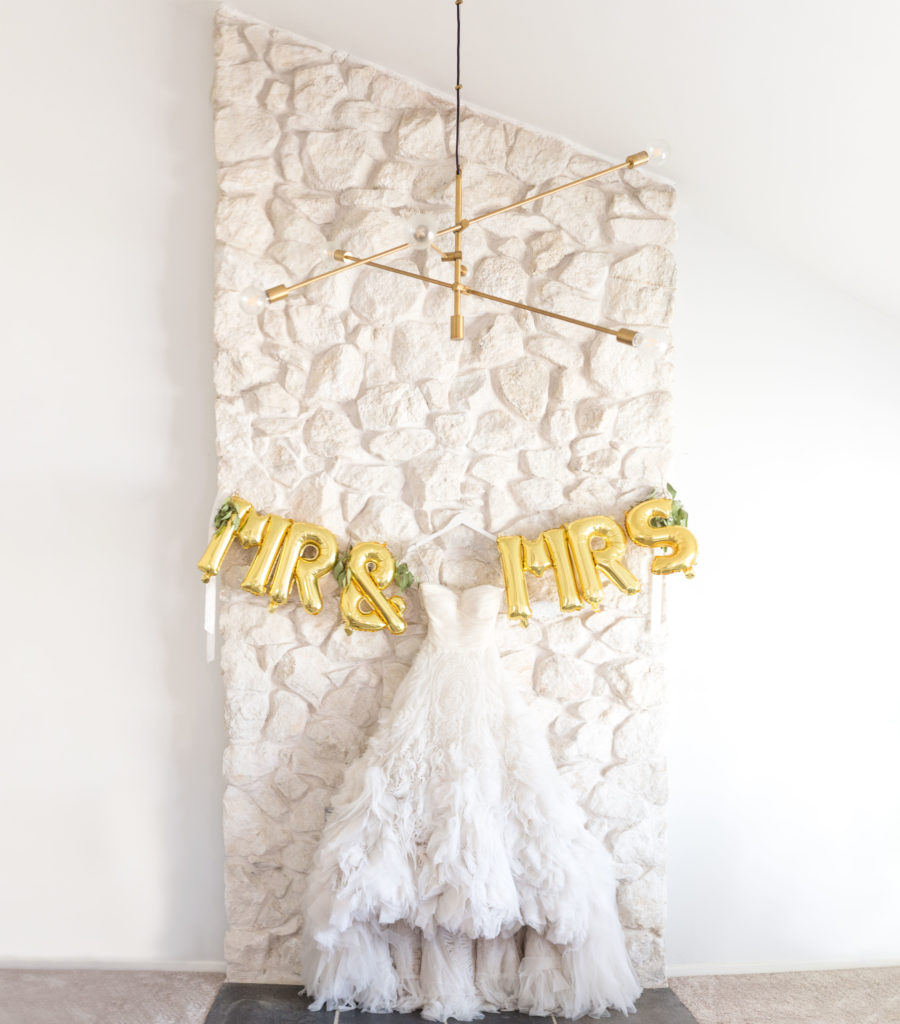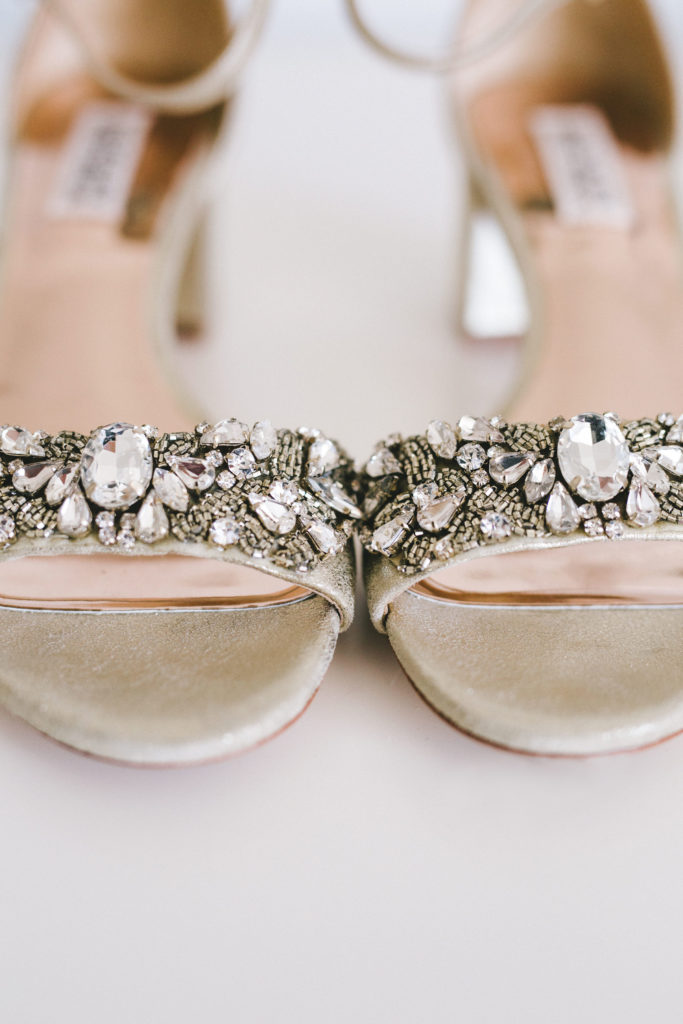 These girls all looked so incredibly beautiful!! Love the blush tones… And how cute are the flower girls?!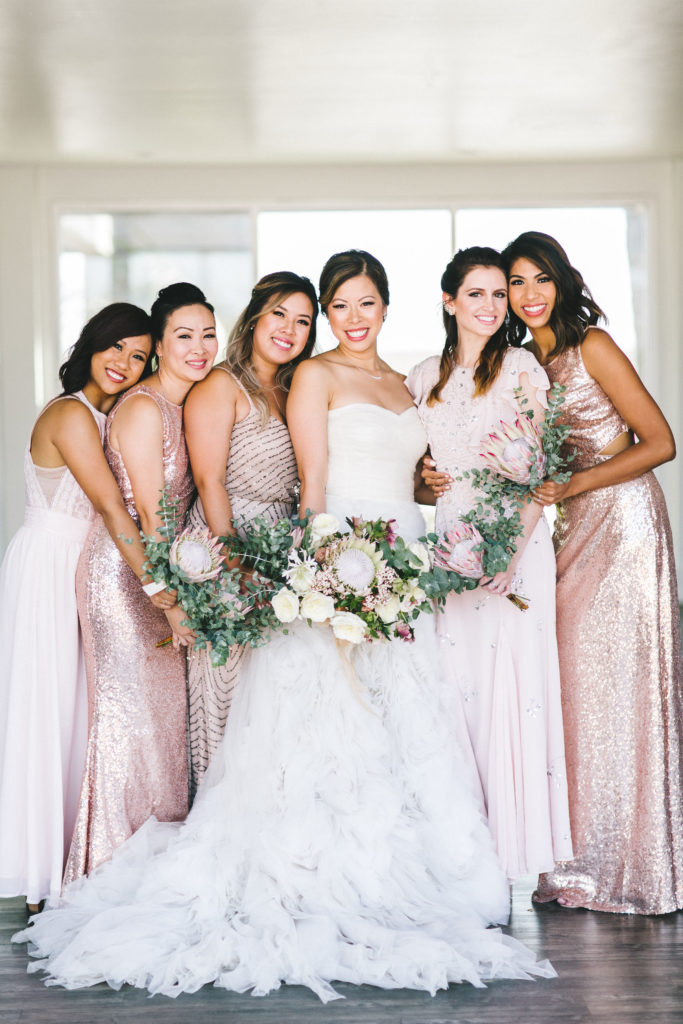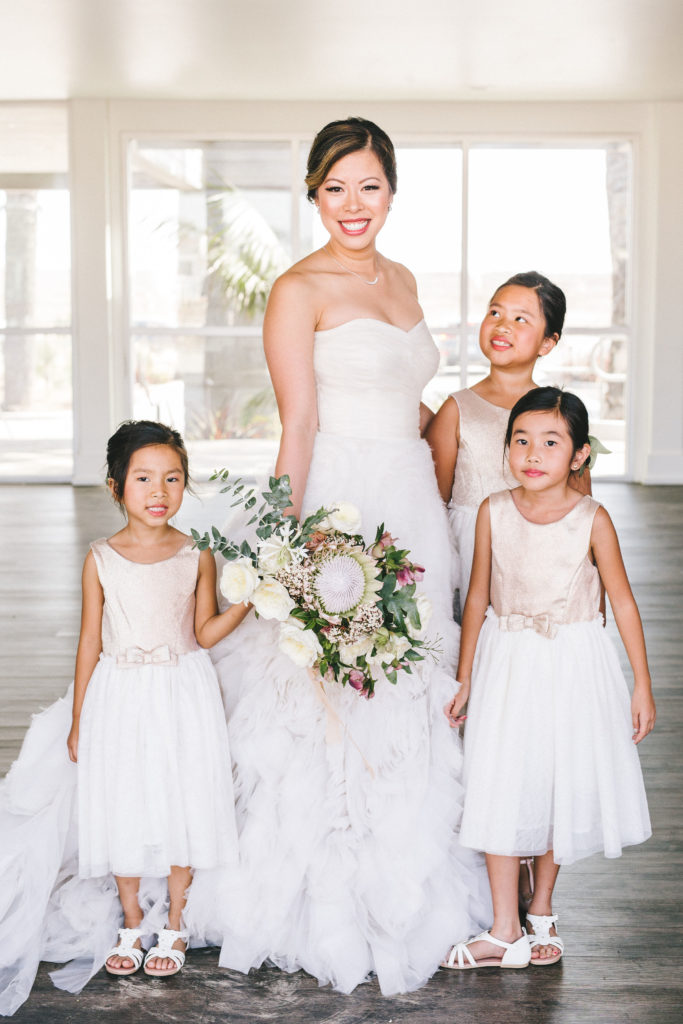 Now for the dapper groom and groomsmen! These guys were stylish and looking good… The groom was all about the details, down to his shoes!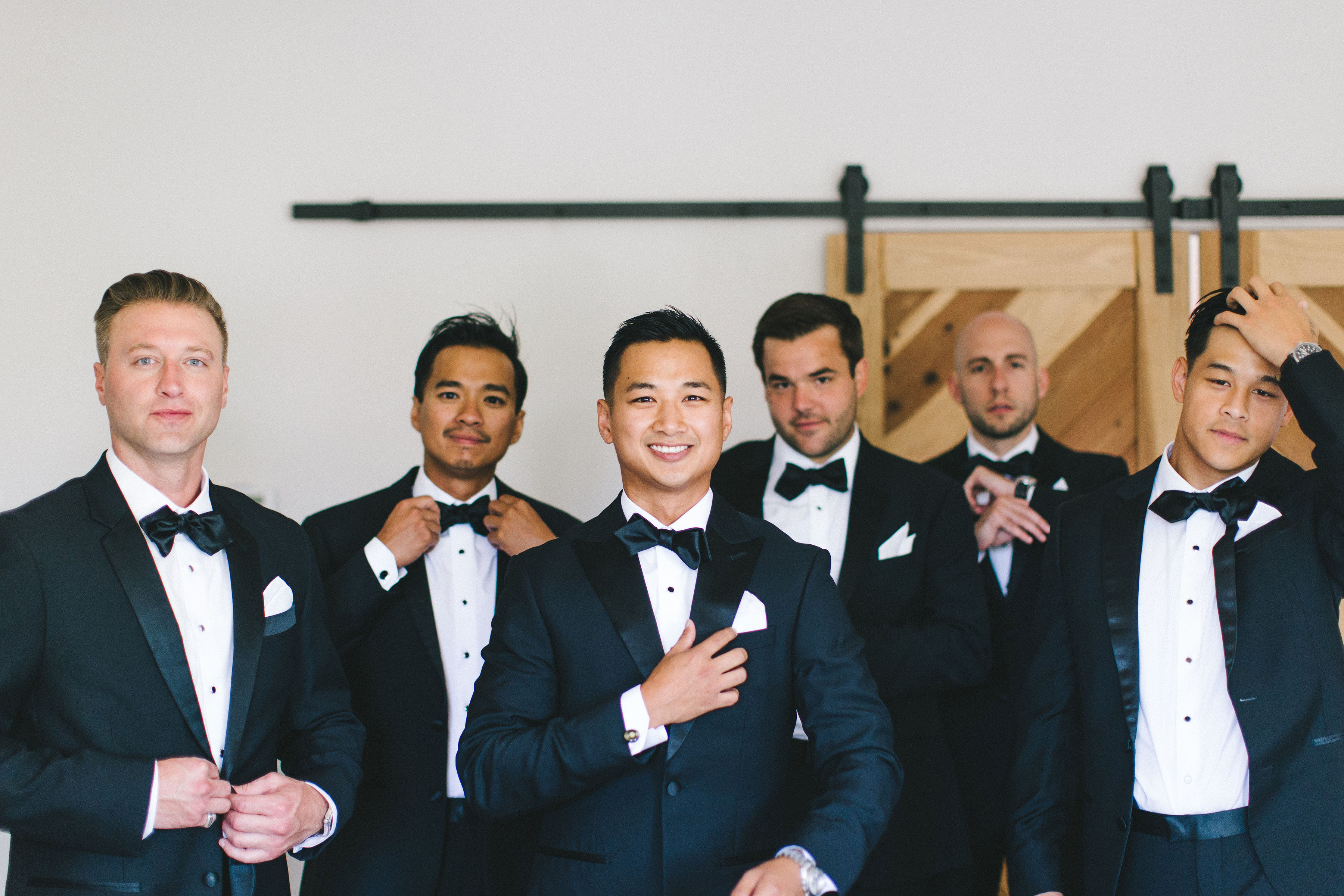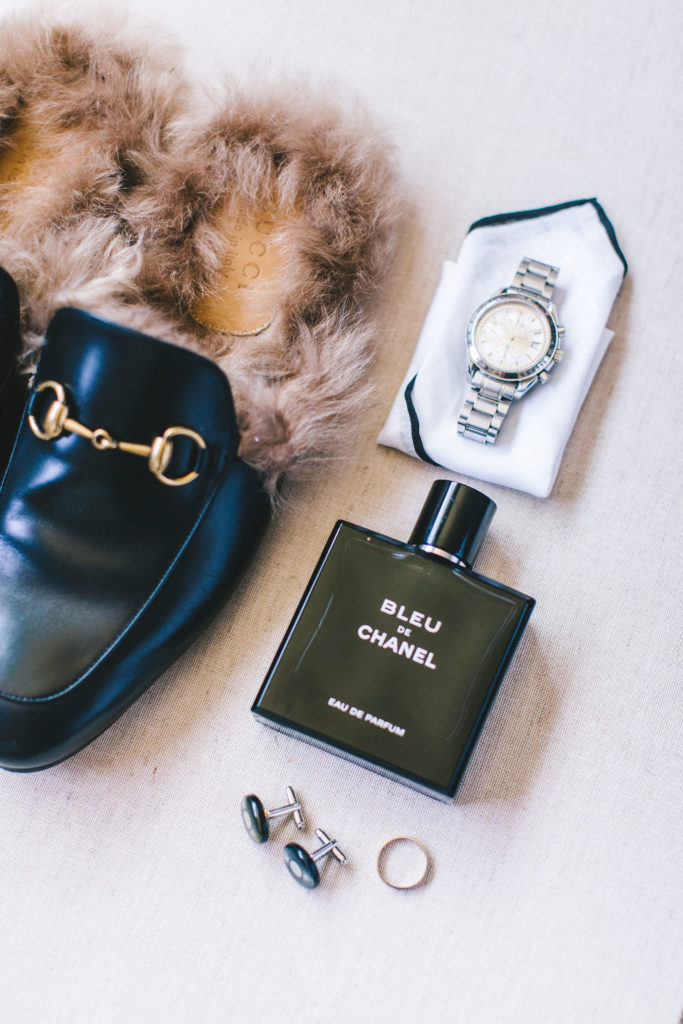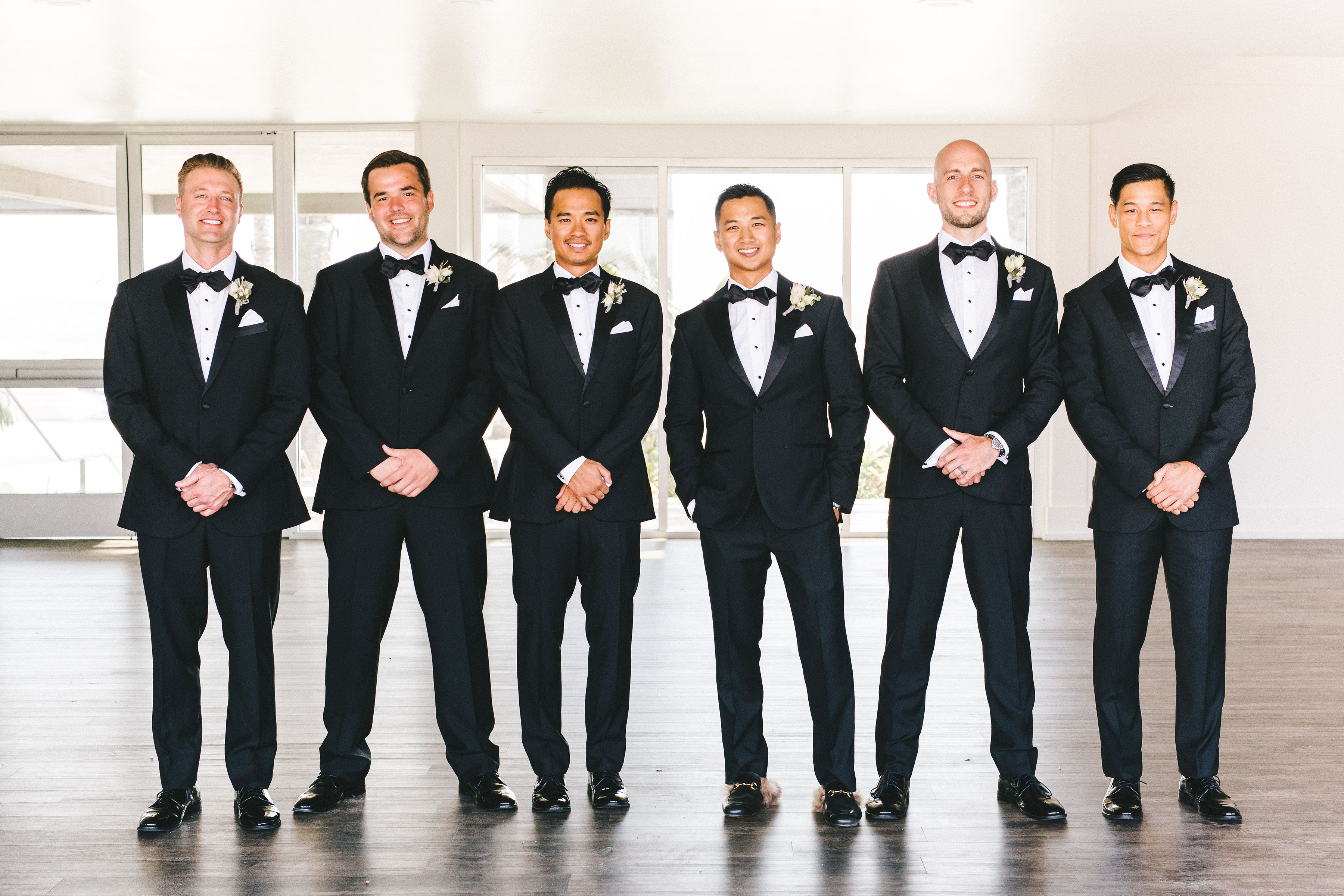 Donna and Thomas chose this pretty invite suite and Cyd styled them to perfection. We love this softer take on the tropical vibe.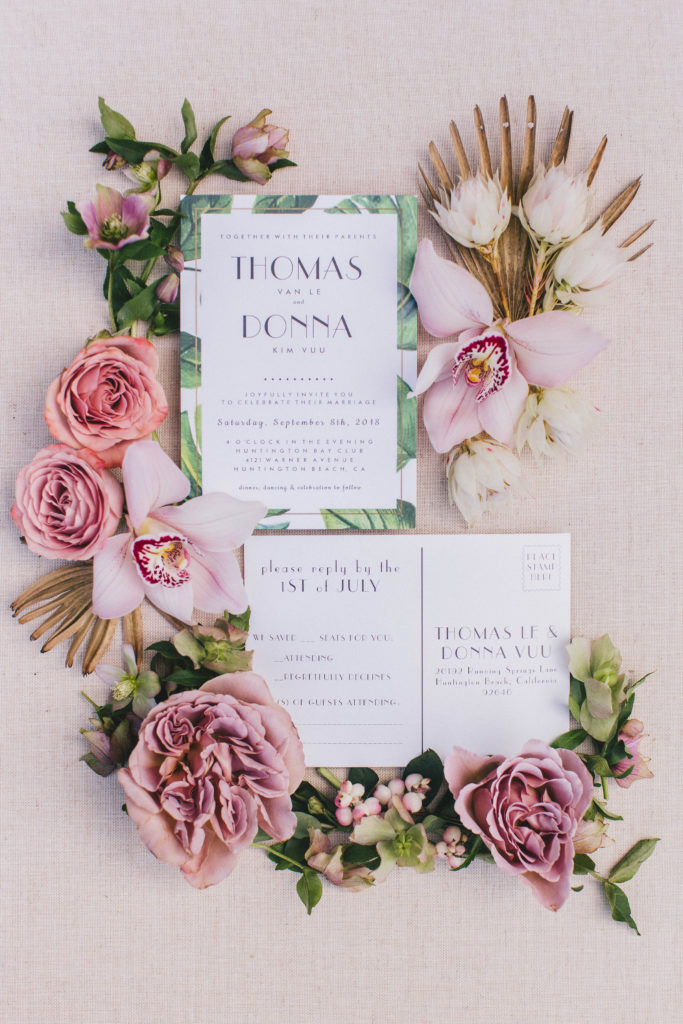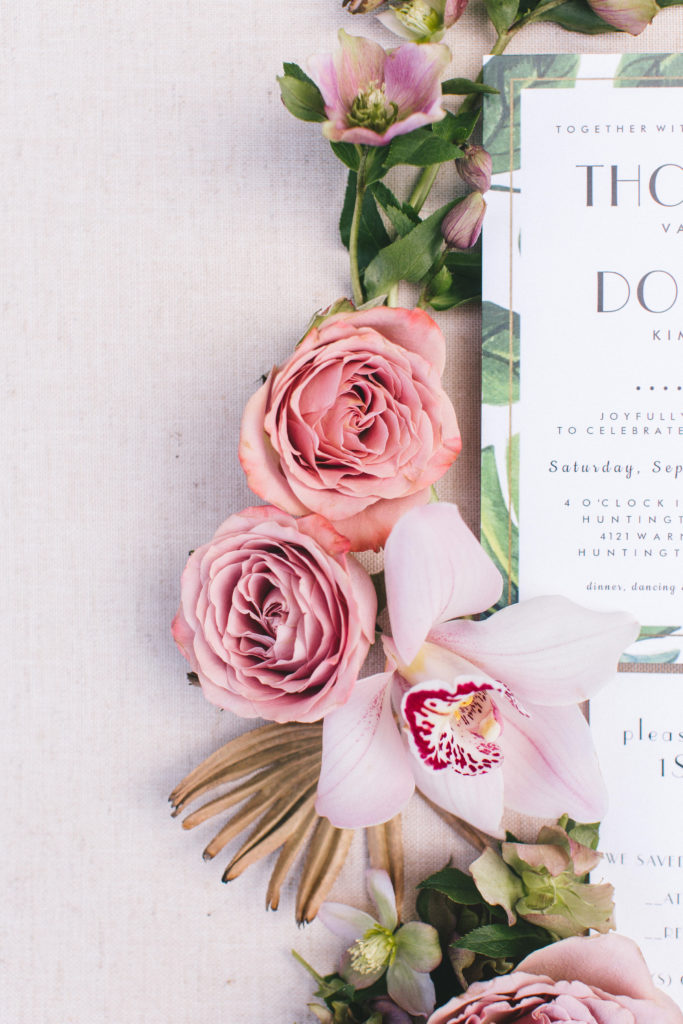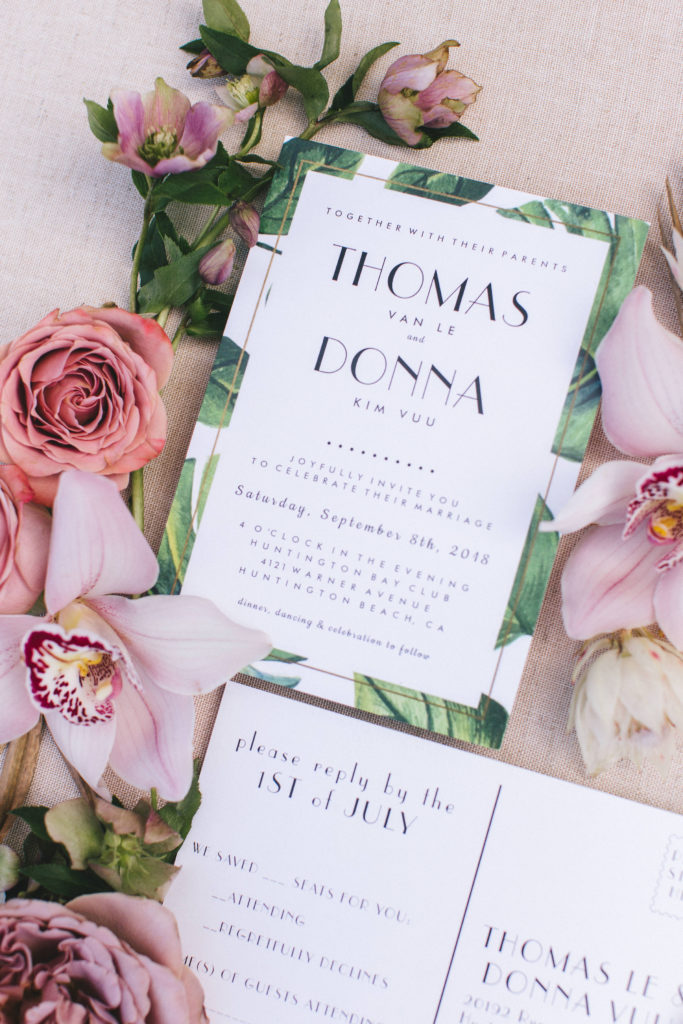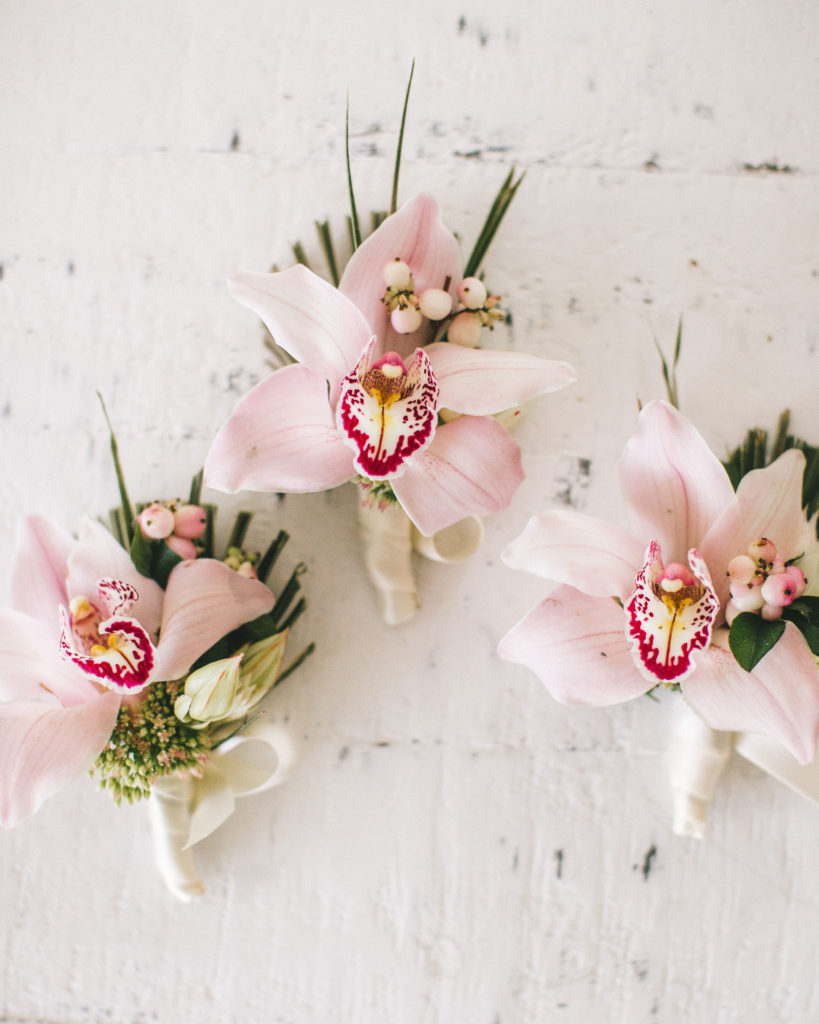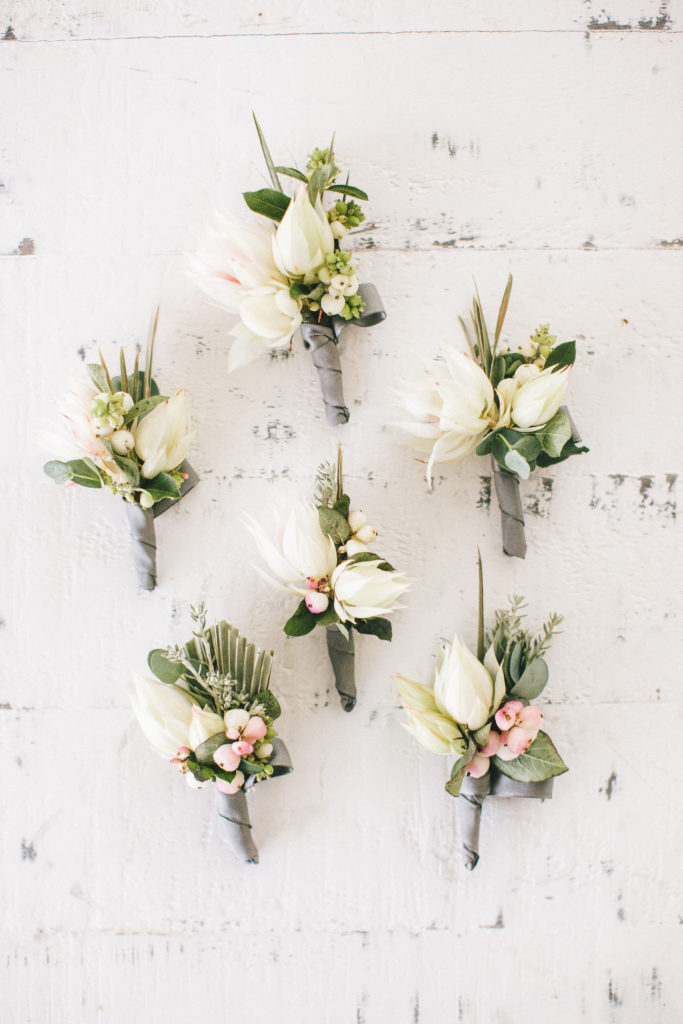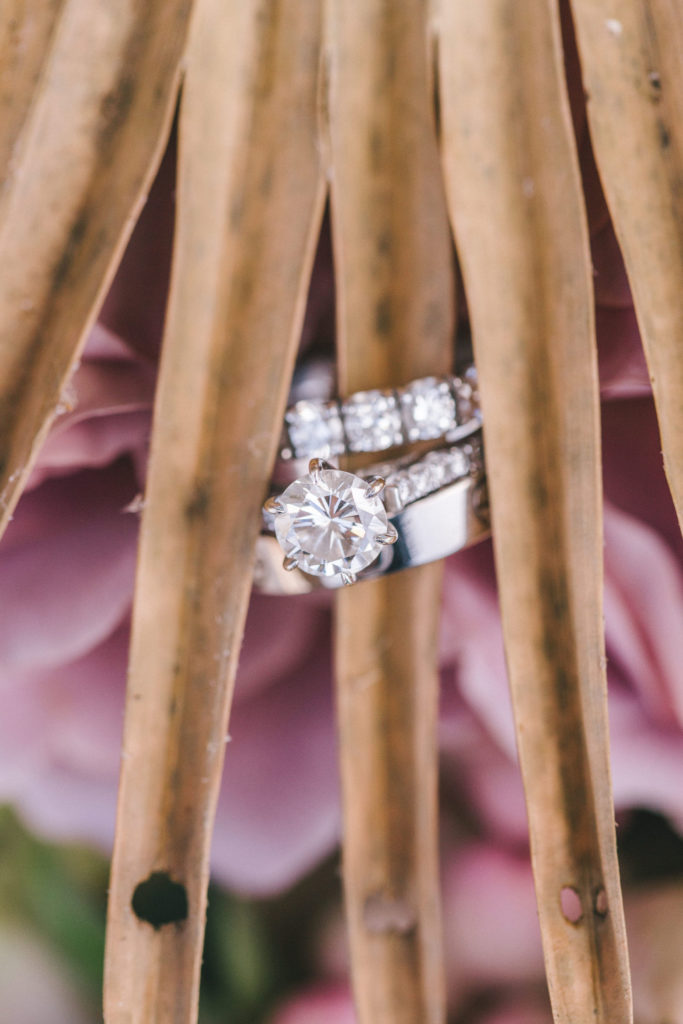 For florals Donna turned to our girls at Bloom Babes. They made this breathtaking bouquet for Donna, isn't it gorgeous??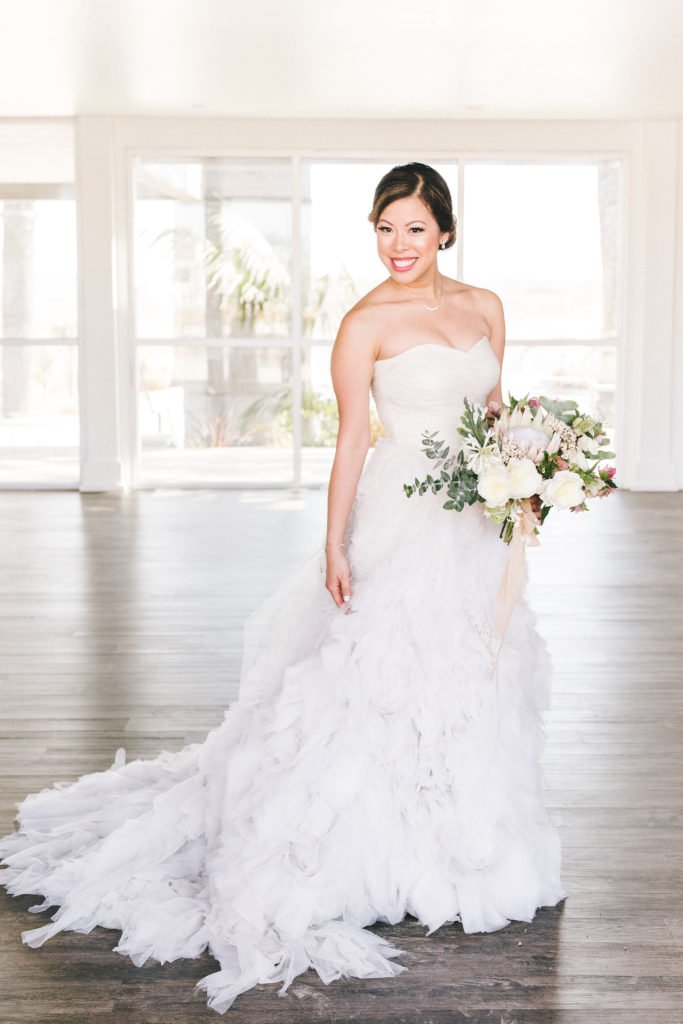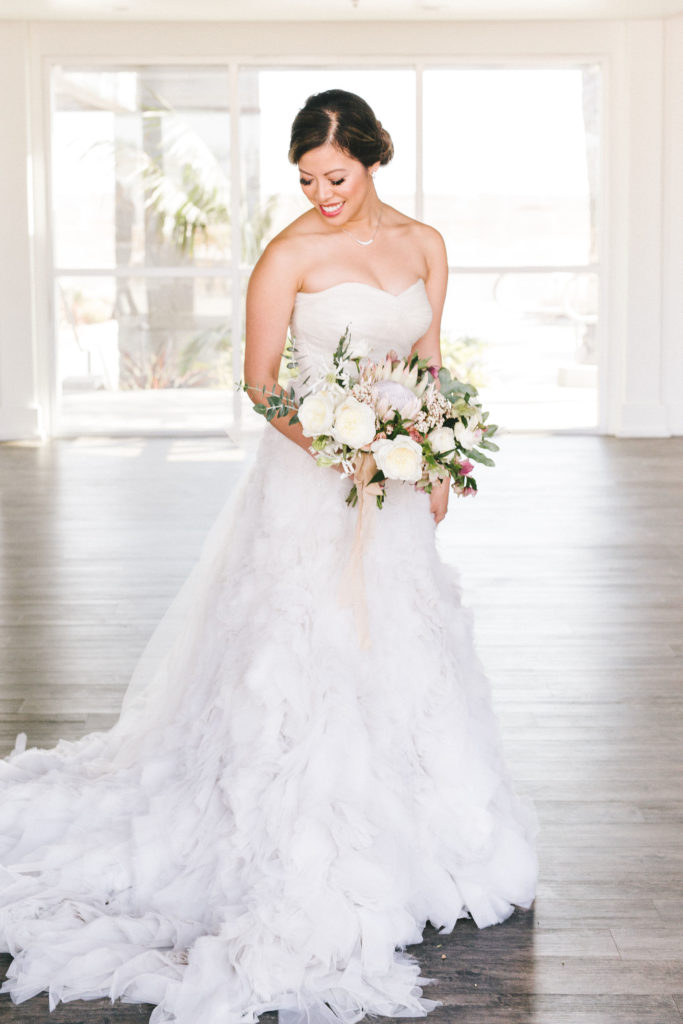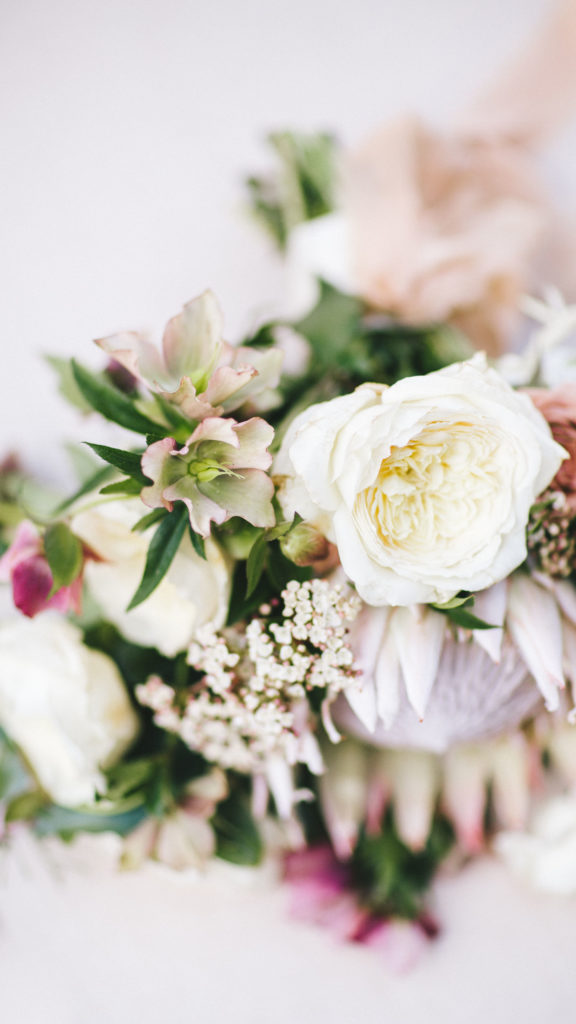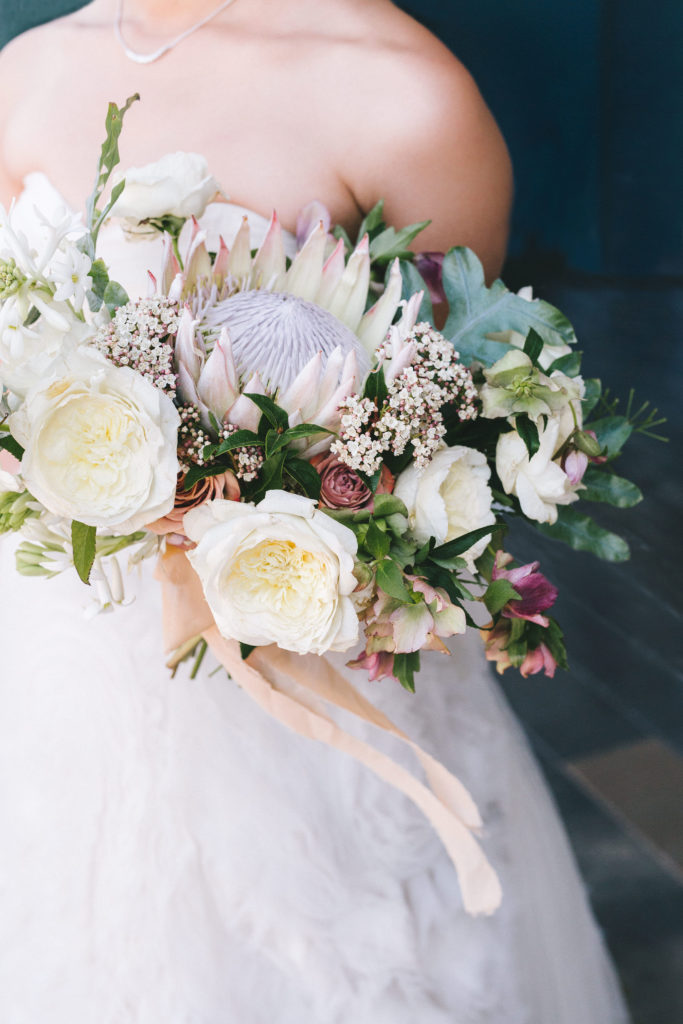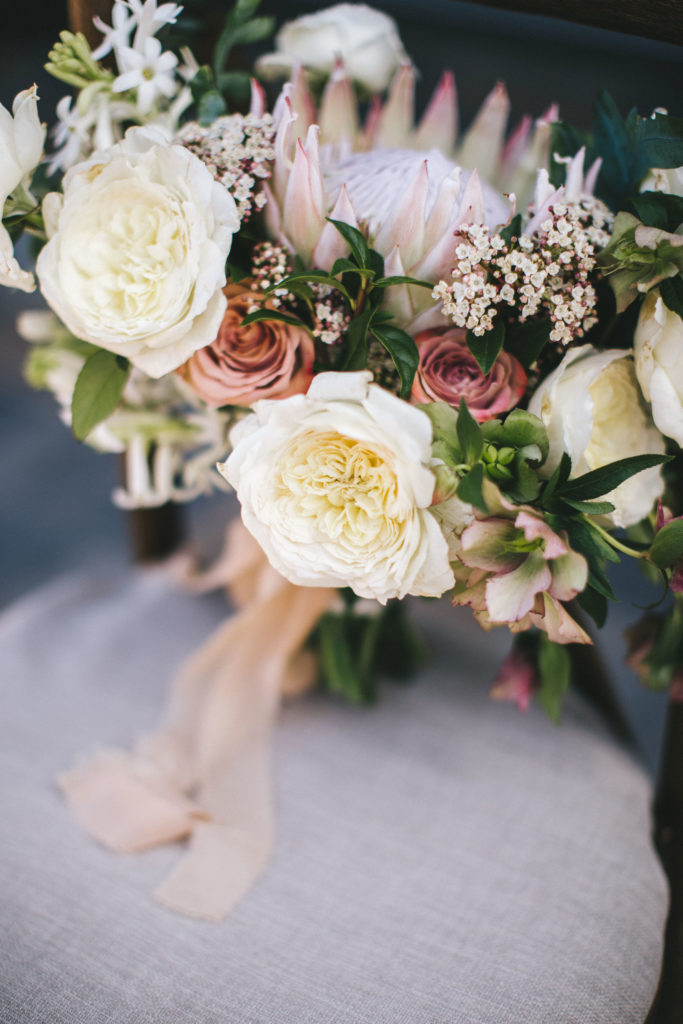 This bride is sitting pretty!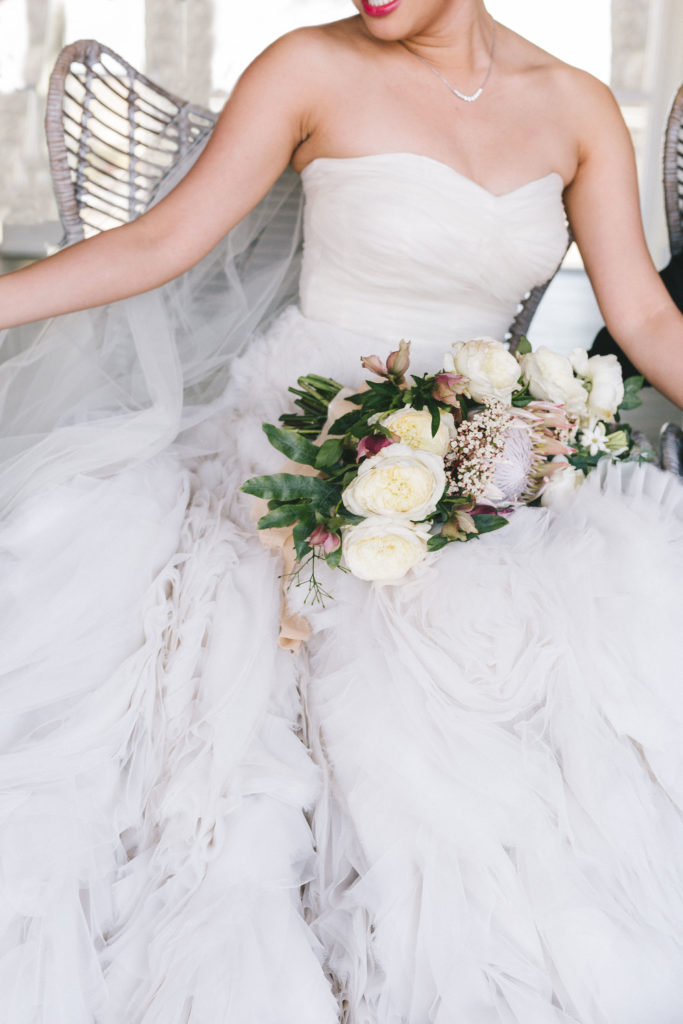 Now for this rad venue! Right on the bay and all the Southern California charm you could ask for!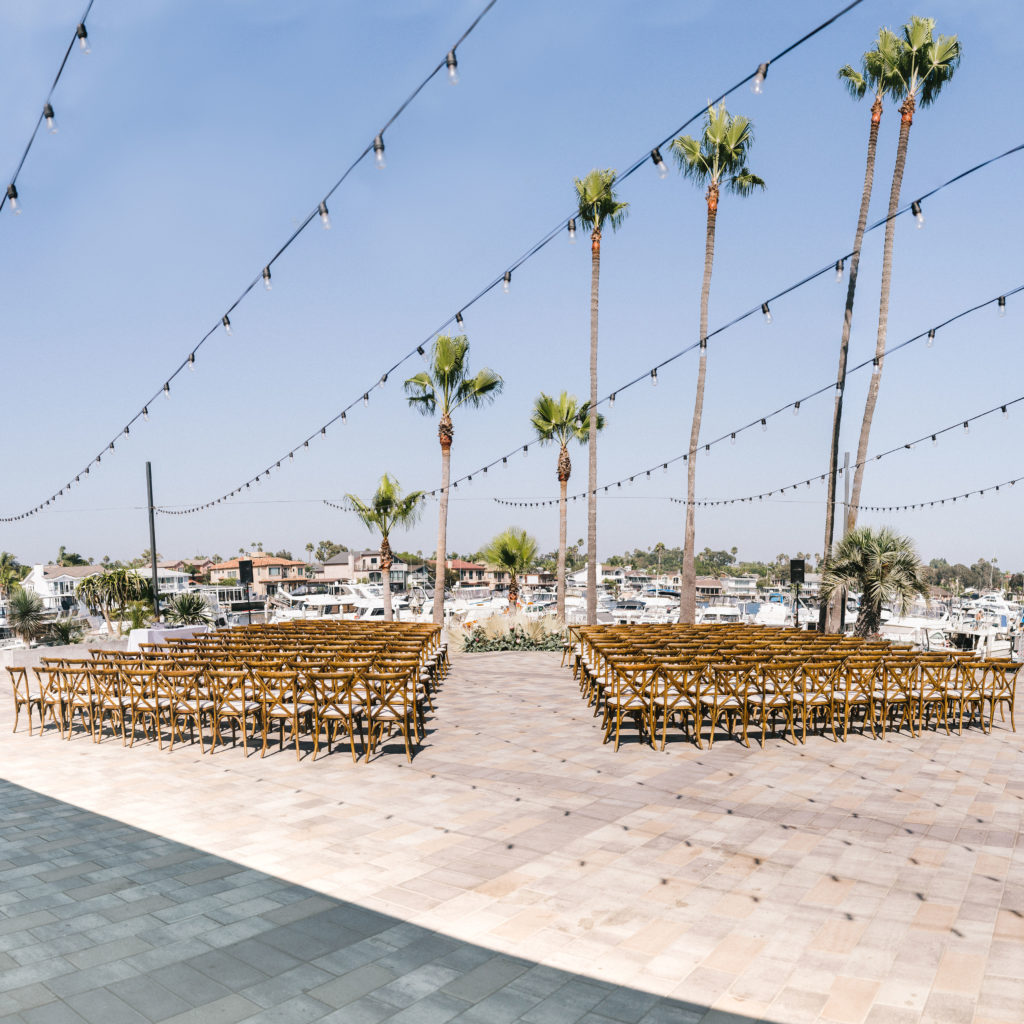 Bloom Babes did this incredible ceremony install, I love how it doesn't take away from the view, but still makes such a statement!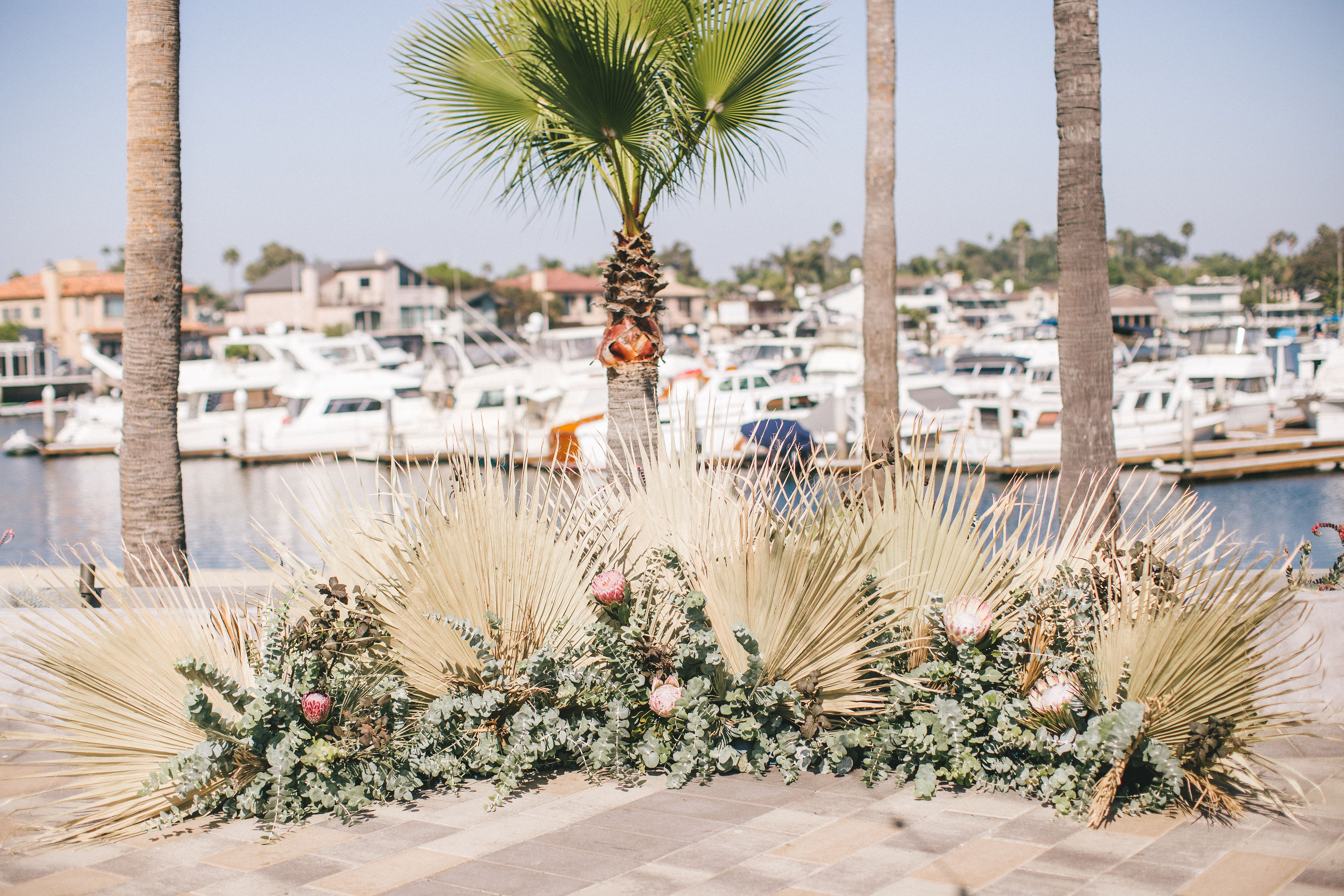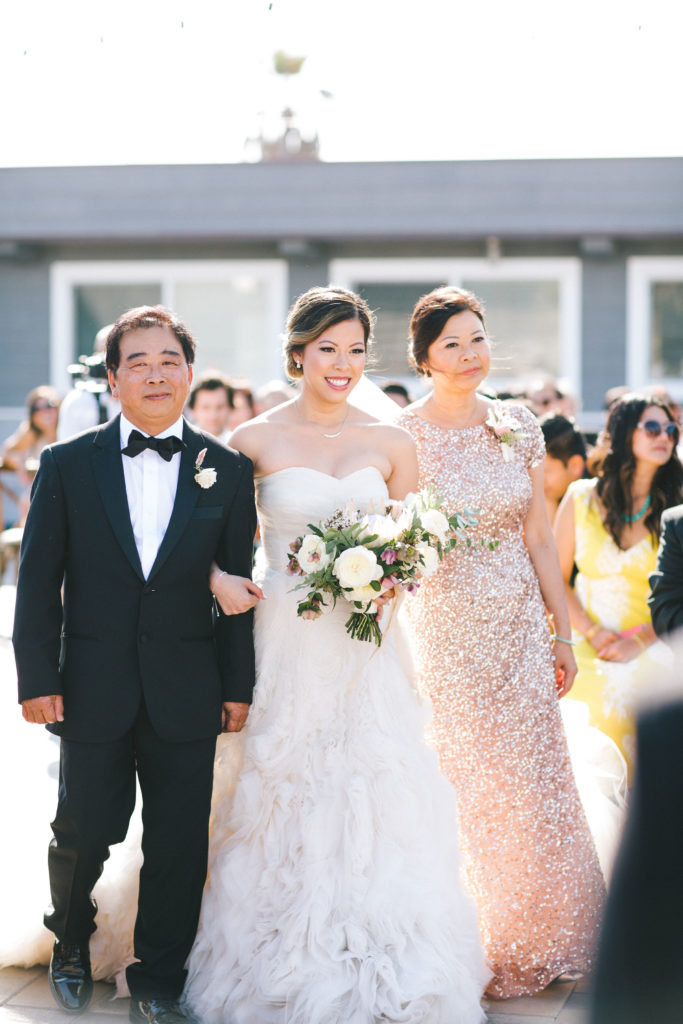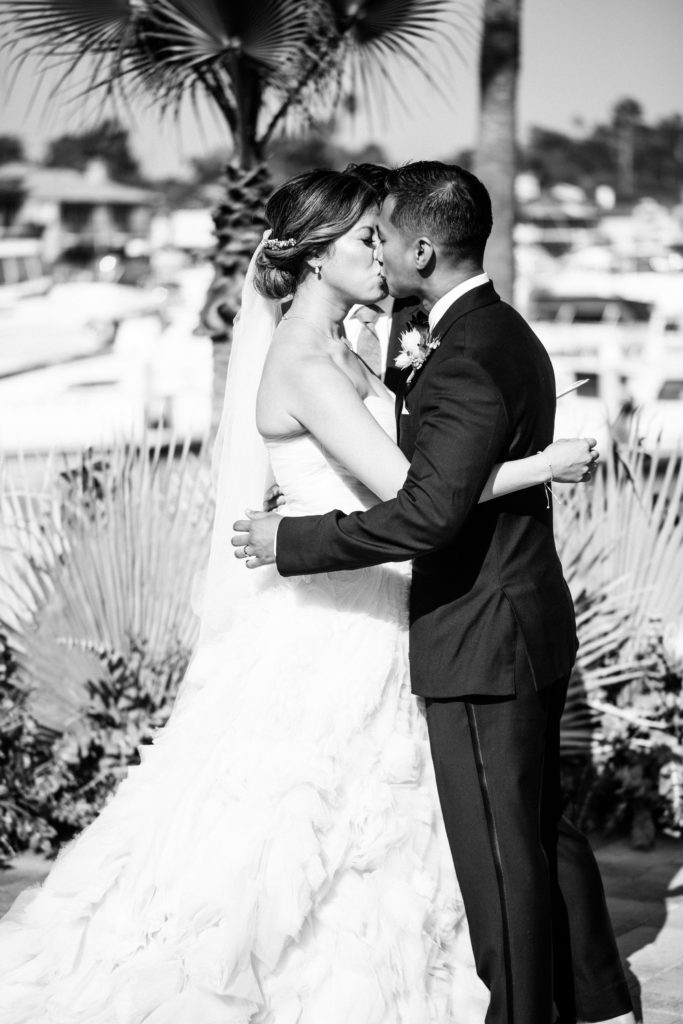 The new Mr. & Mrs.!!!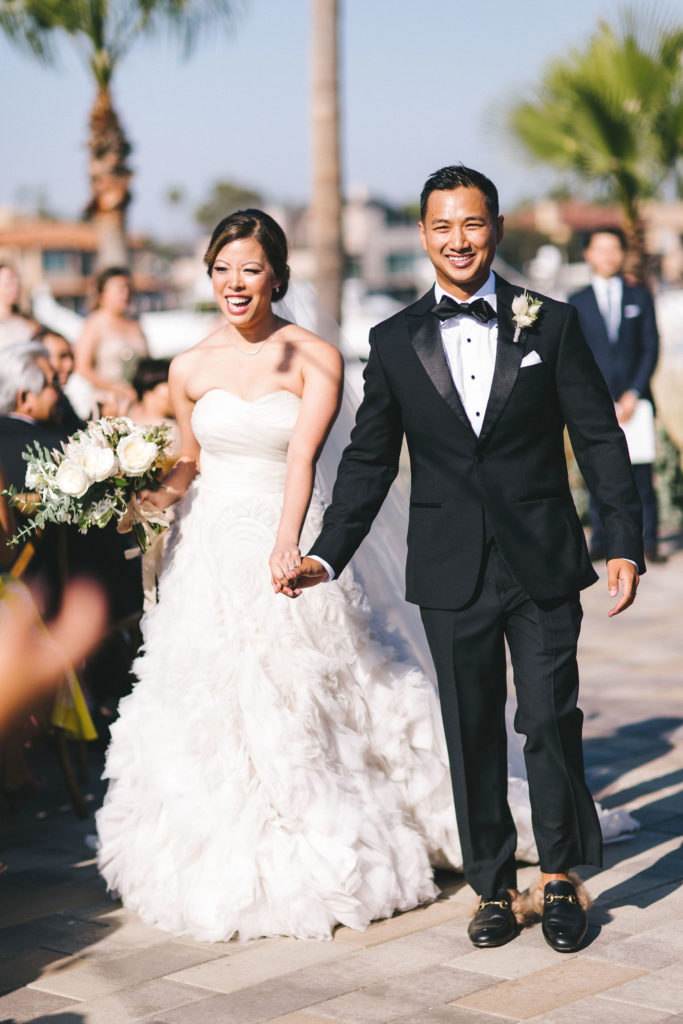 After the ceremony guests enjoyed cocktail hour on the beach – complete with games & cocktails!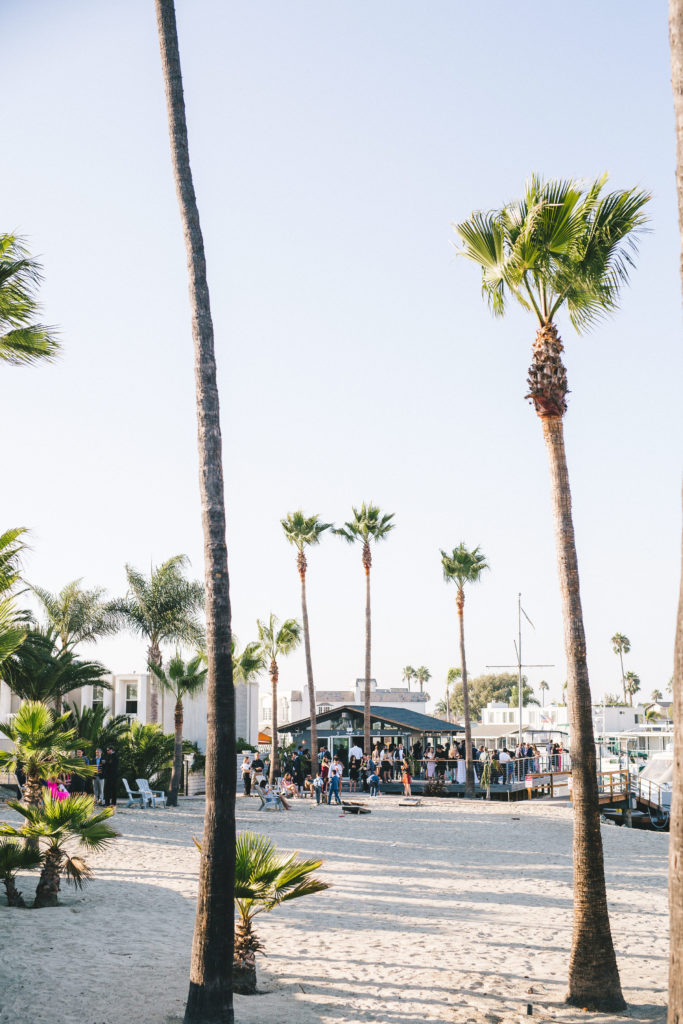 The reception kept those soft tropical vibes going with beautiful florals, palm leaf menus and the cutest animal place cards. As a favor Donna and Thomas gave their favorite coffee beans because they are the perfect blend! Love a good pun ;)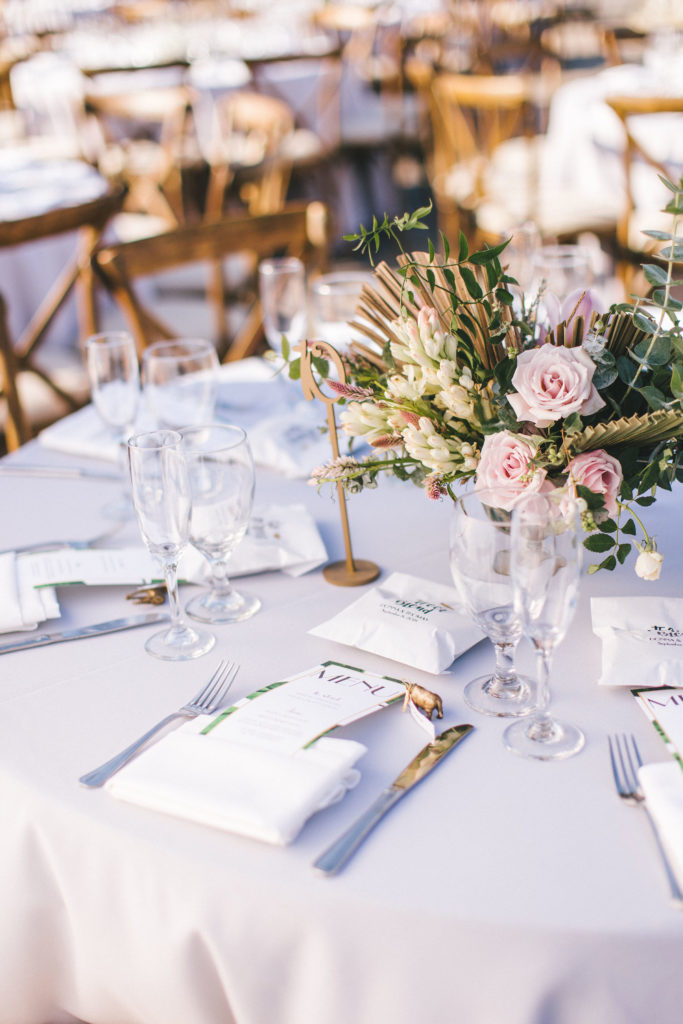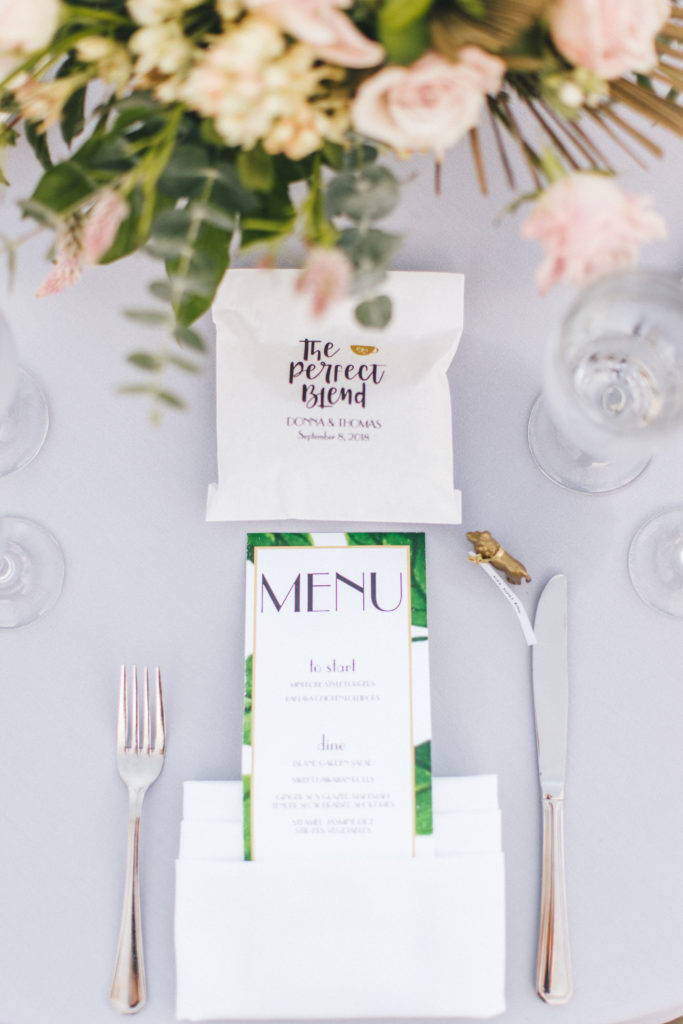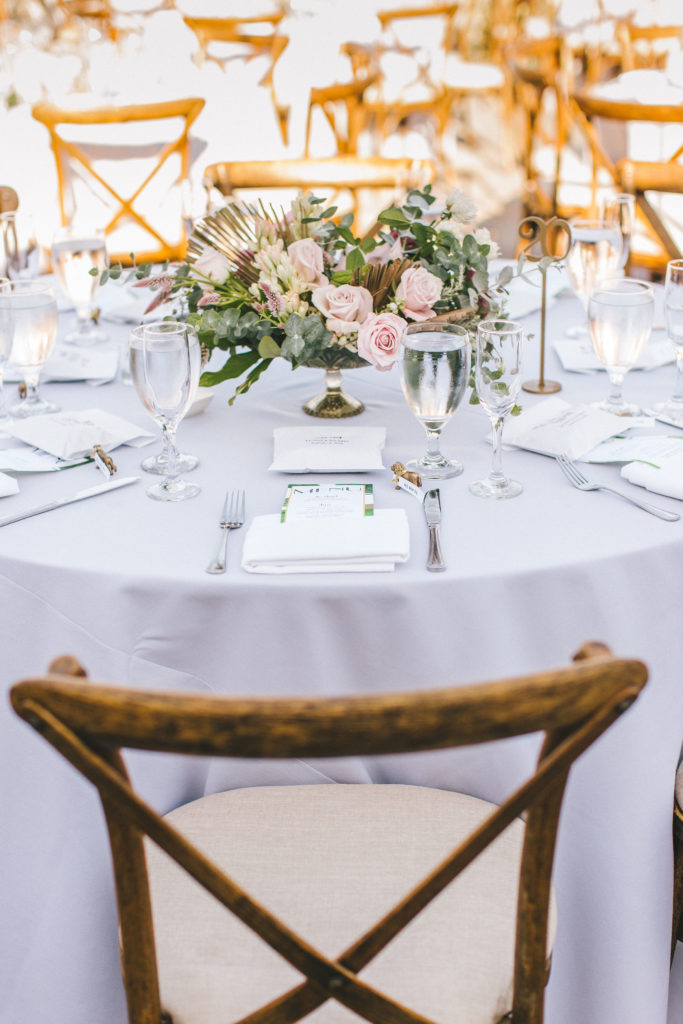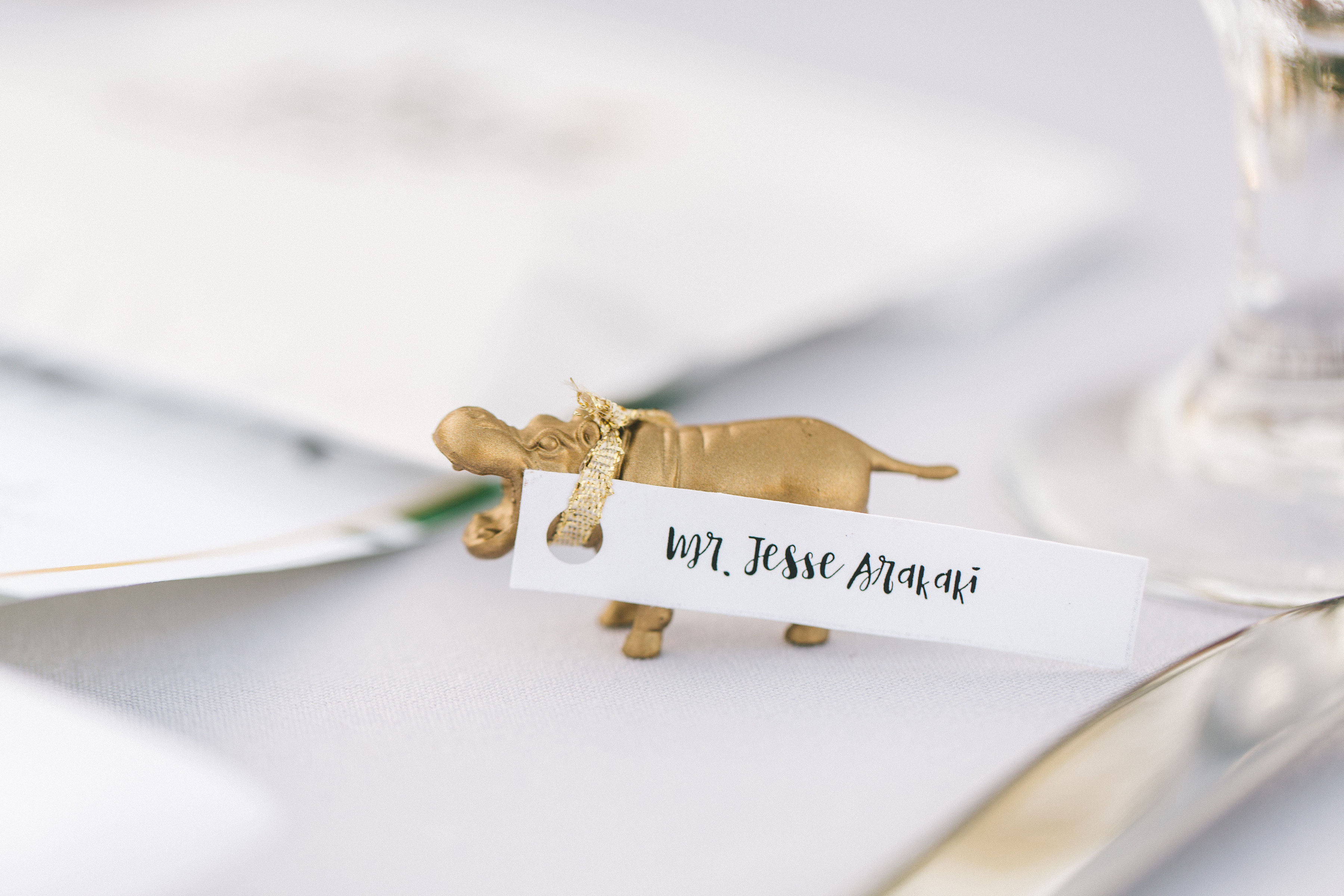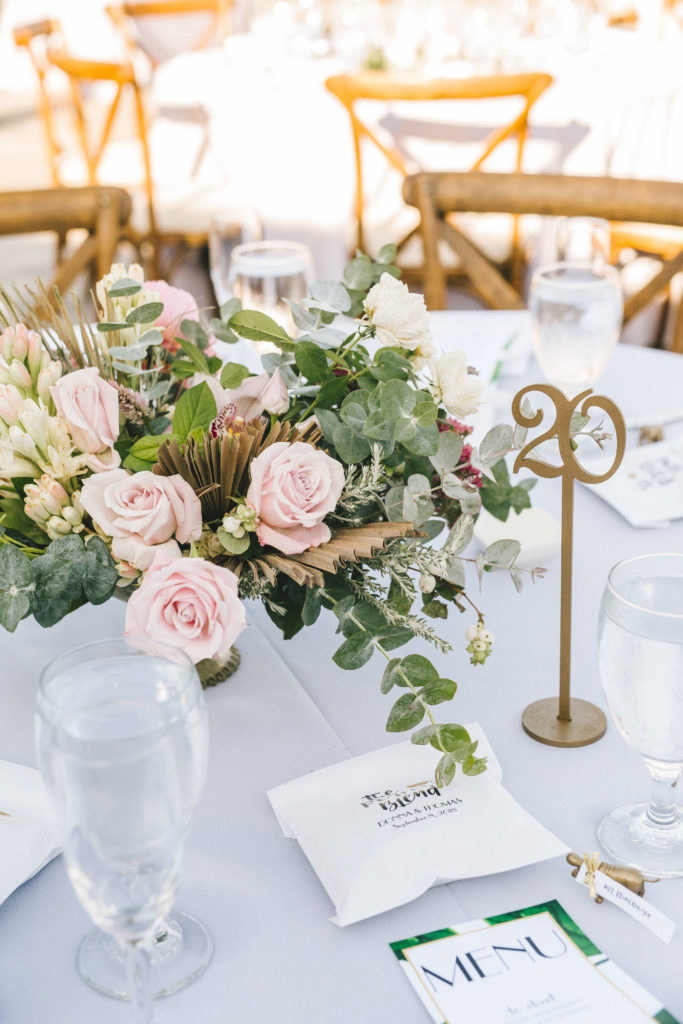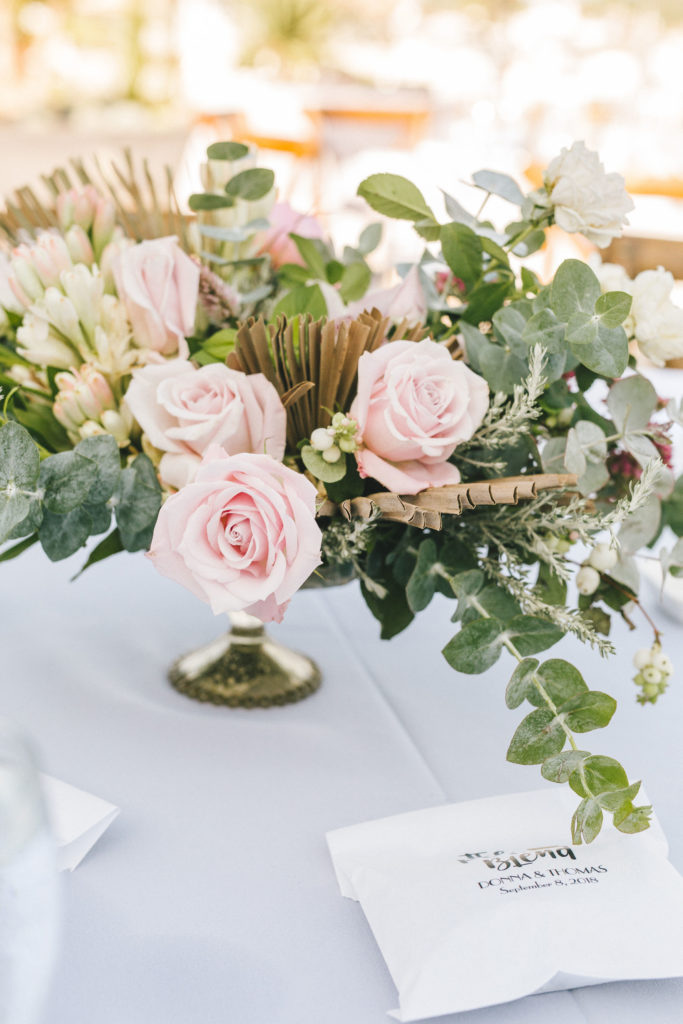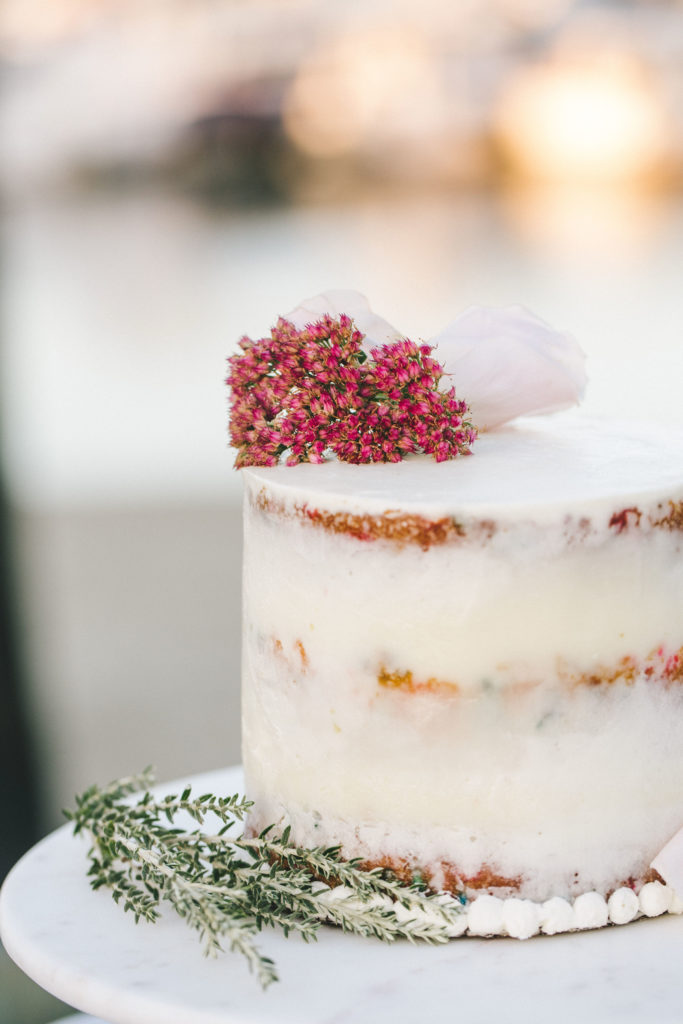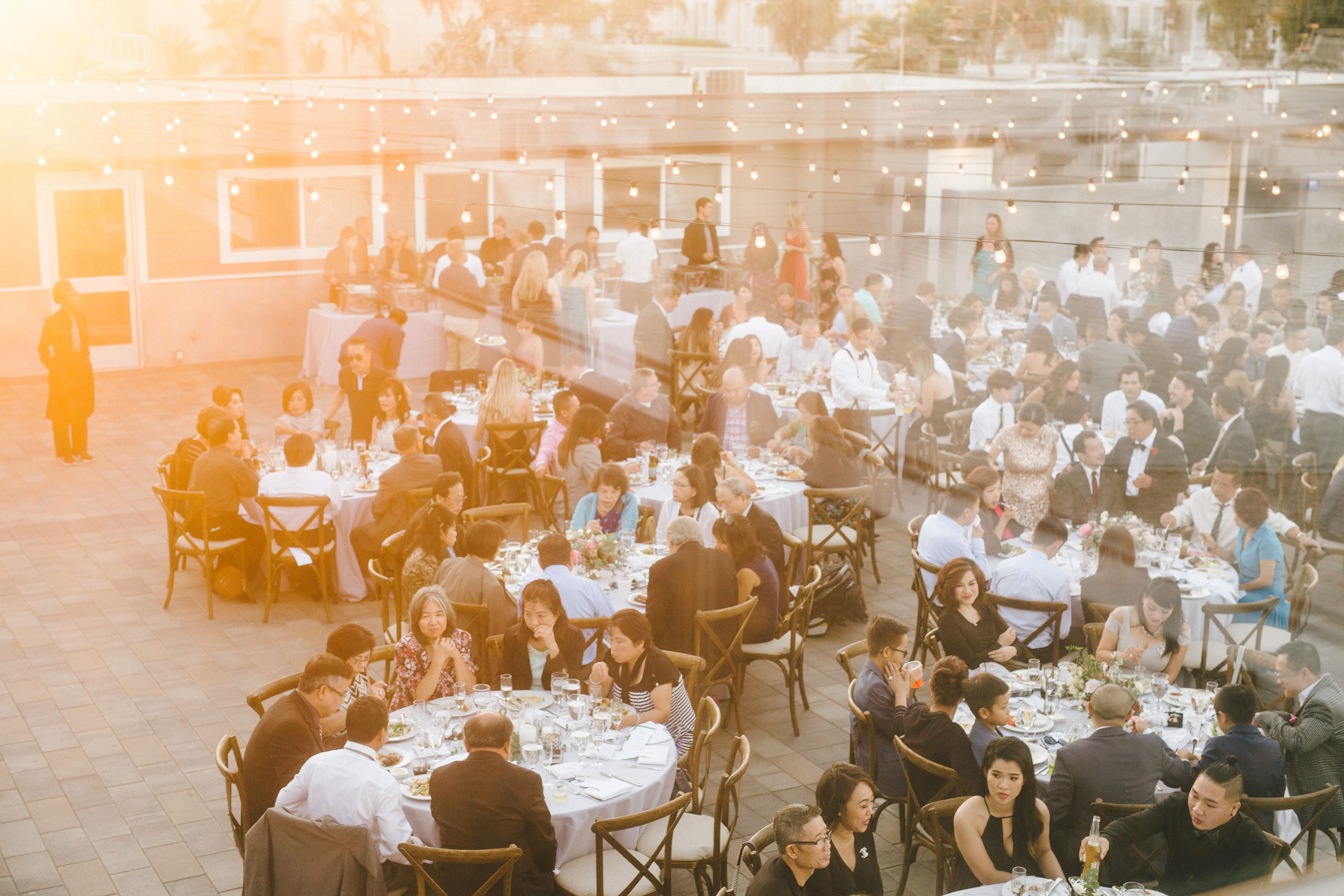 Such a beautiful place and a beautiful day! We are so happy for this couple and wish them a lifetime of happiness!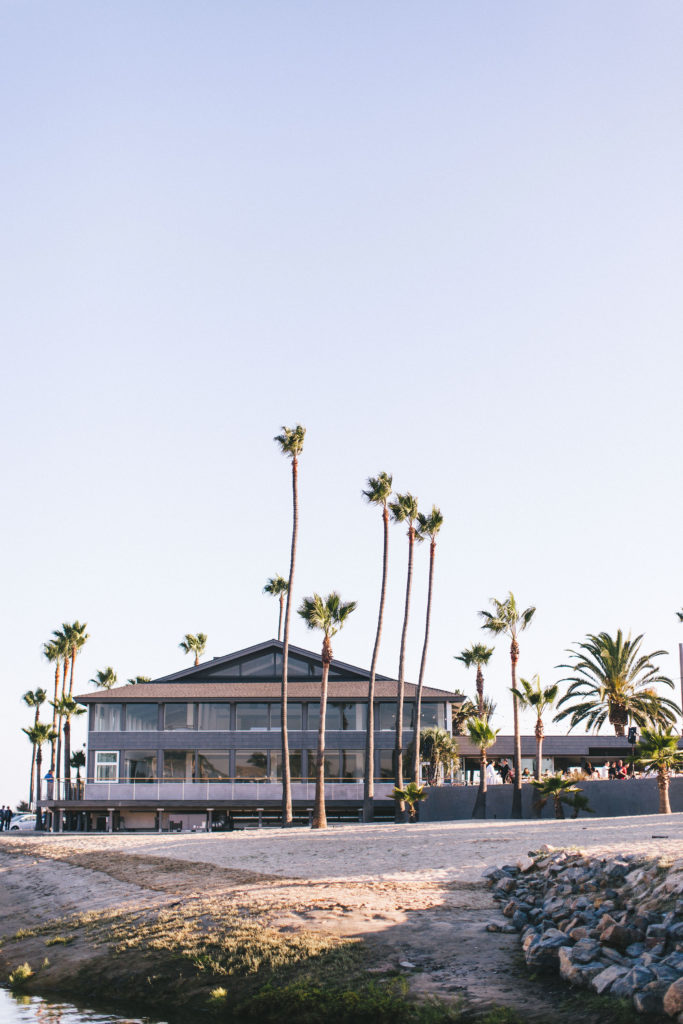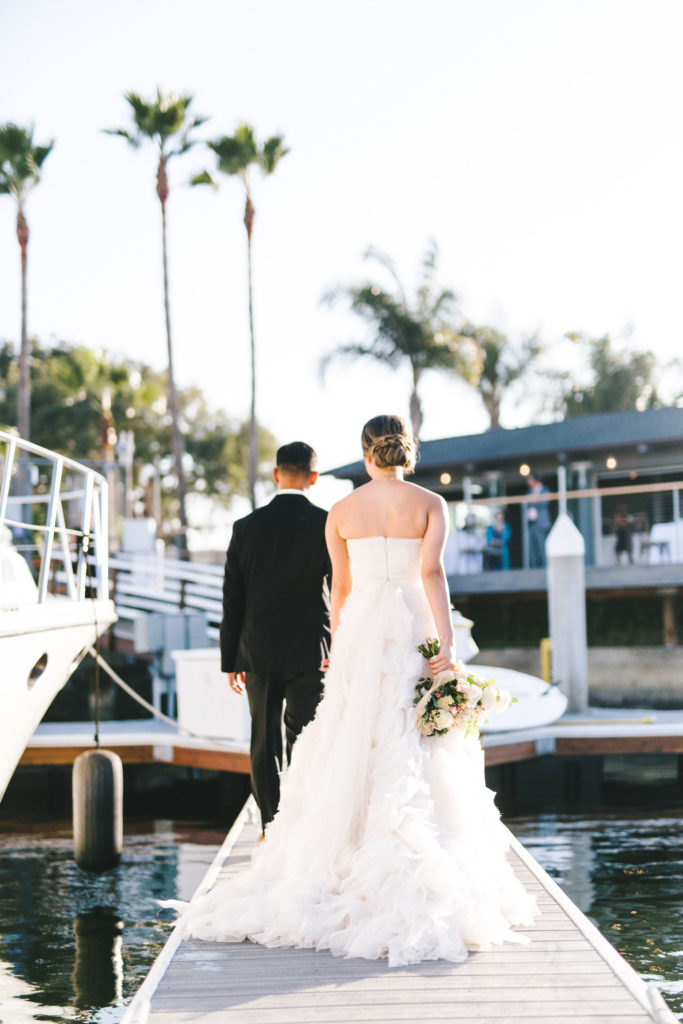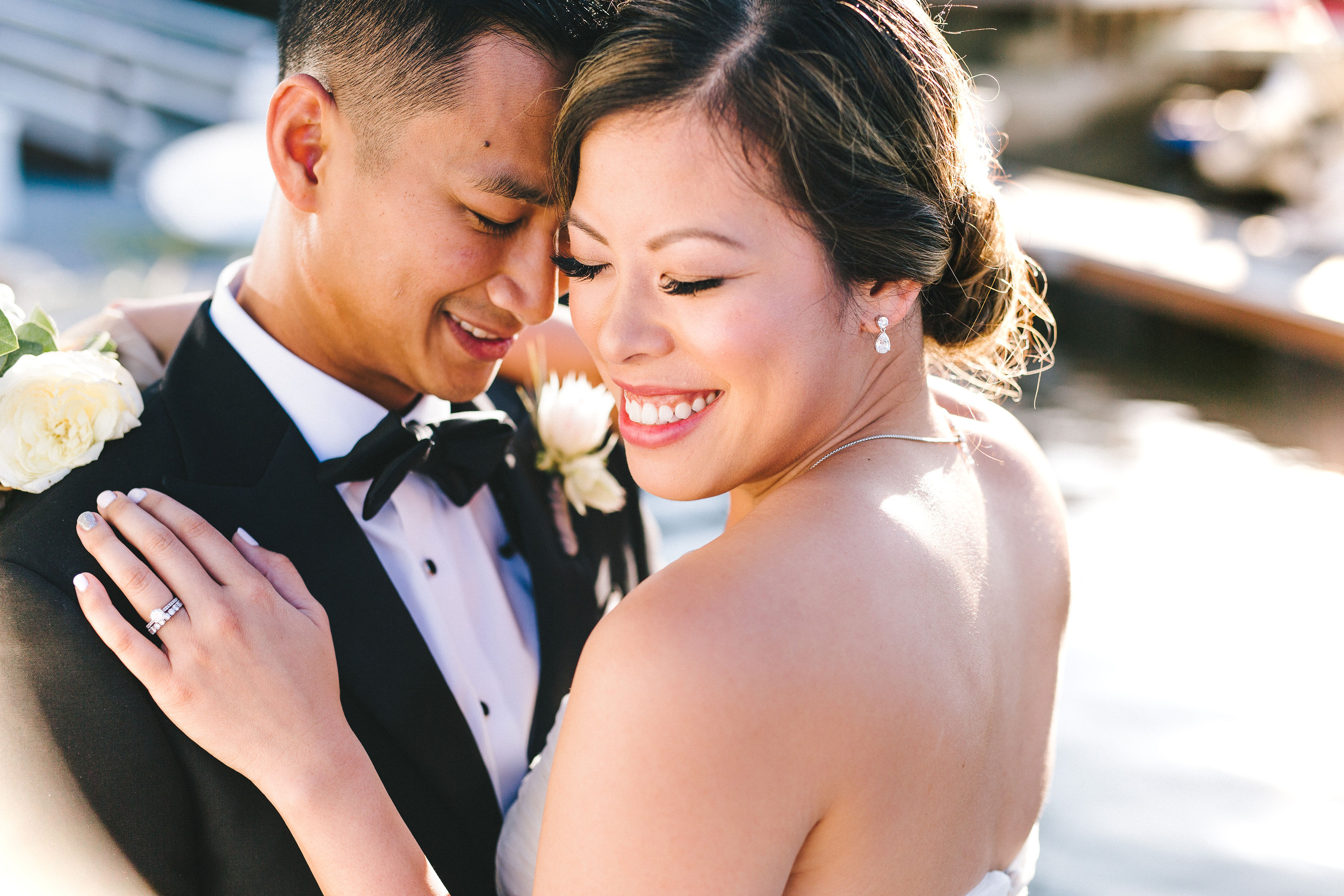 A little bit from Donna…
Thomas and I met during a summer road trip from Seattle, WA to Vancouver, Canada. We dated for almost 5 years before getting engaged and shared so many amazing adventures including traveling to my father's hometown in Hawaii. The Huntington Bay Club was the perfect venue for us. It was in the OC, spacious, and outdoors with the most stunning panoramic views of Huntington Bay Harbor. We wanted our wedding to be glamorous and fun for not only all my guests, but for my husband and I.
We are so thankful for our family and friends who celebrated our special day with us. Our families, bridal party, and vendor team did an amazing job. We are so grateful and feel so loved.
Jacquelyn