Well it's been a year since miss Isla Jean was born, I feel like it was just yesterday that I was blogging about her nursery/newborn photos with you!!  I seriously don't know how this happened so fast, but it did and we went all out for her 1st birthday Unocorn style and we have to share all the fun details with you!  Don't miss it on 1oo Layercake-let today here too!
Photos by the talented Megan Welker
Starting with the invite from Paperless Post.  I found myself not having the time to design something and send it out to guests in time, so I quickly went on line to my trusty invite site and voila…it was done and sent out!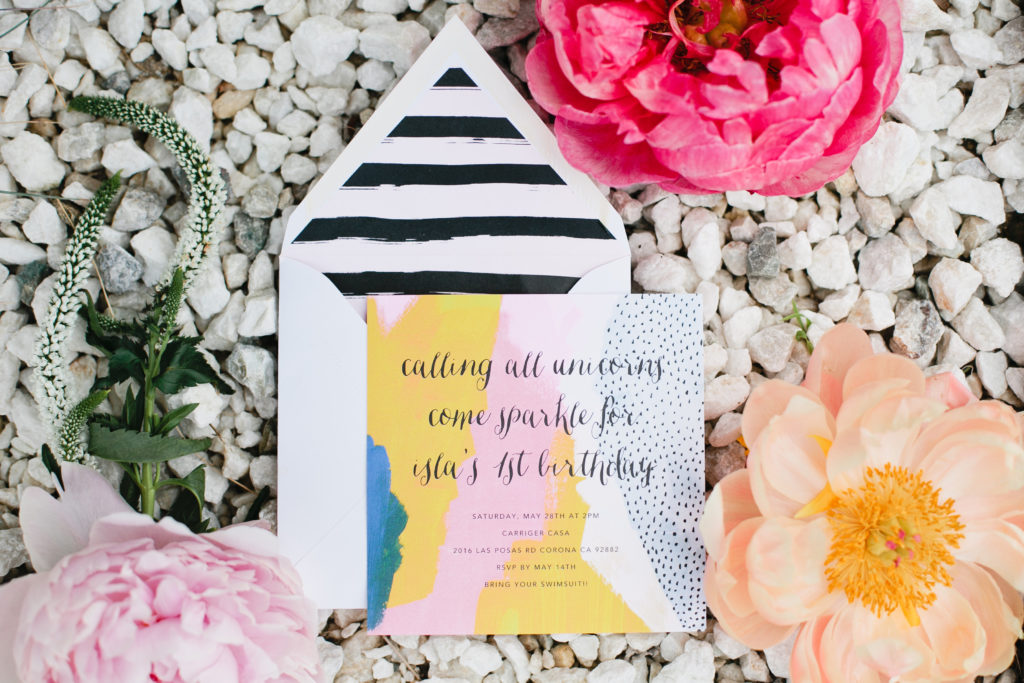 Something I love about first birthday's is that it's not only a celebration of the first special year of your babies life, it's also a celebration for the parents and their first year with their new babe.  I spent time to going through all the photos from the year and watching her grow as I cried in front of my computer thinking…what happened to my baby?? haha I ended up printing all of her milestone month pics so people could see them in order and also printing some so my guests could write wishes for her on the backs of them.  I thought it would be fun to one day take these out and read them with her.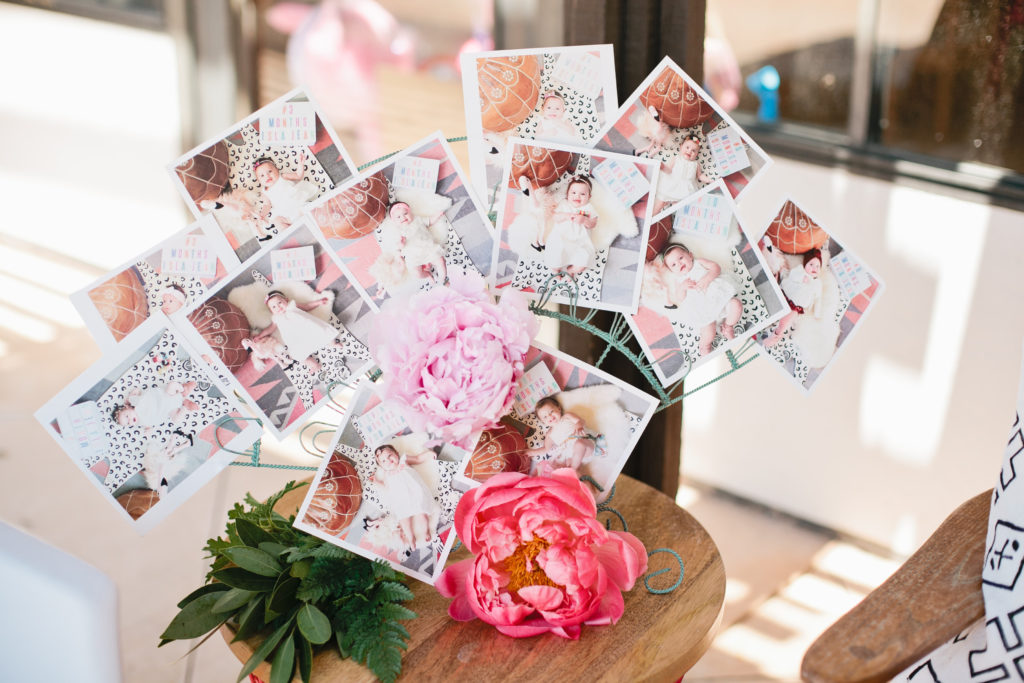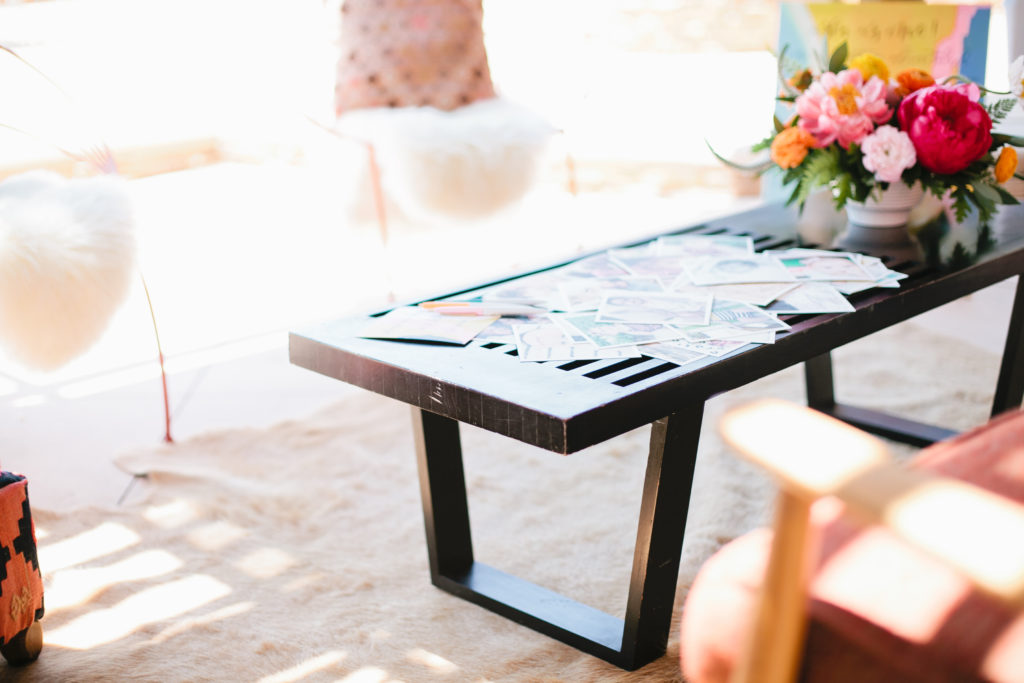 Fun little twist on the ONE milestone board.  I did this for Edie's 1st birthday, so I naturally had to do it for Isla too.  This time I painted a copy of her invite to match and had out talented Courtney from PoppyJack shop fill in all of the special little things about her.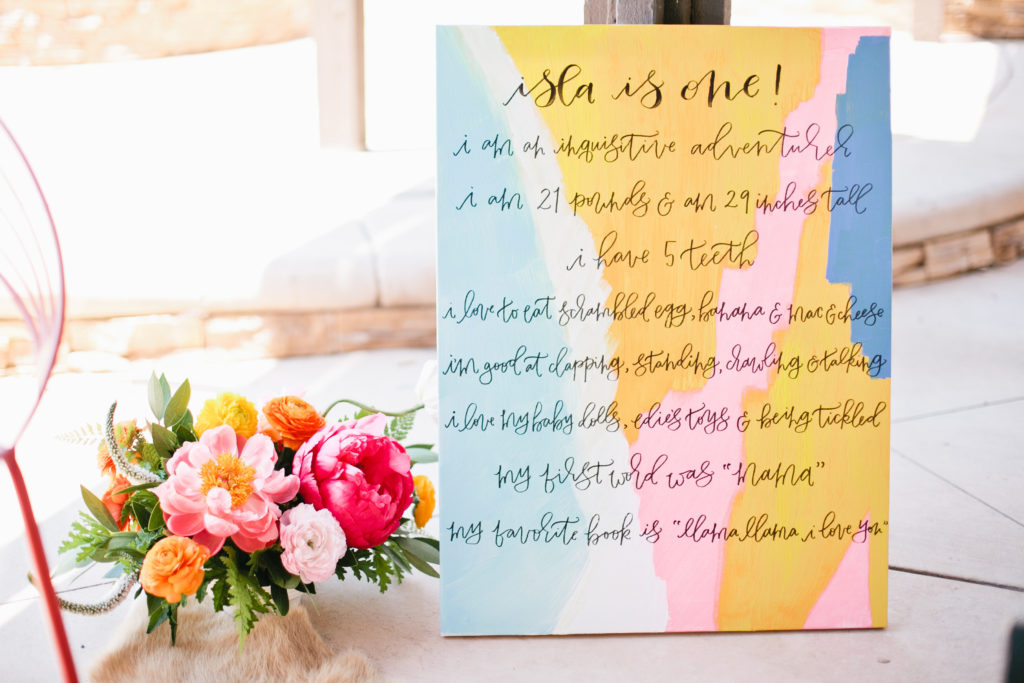 Our groovy lounge set up from our girlfriends over at Witty Rentals.  Their selection though…oh my it was hard to choose there is so much good stuff!!
Now on to the fun part… the kiddo table.  Since it was a fun and bright Unicorn theme, I had so much fun planning these tables. There were no limits, the inspiration was endless but these fun things made the cut!
The table top from none other than Meri Meri was so fun to play with and mix/match.  I used items from their ombre and unicorn collection.  For each kids placemat I put their Unicorn name on the top left (which I found on pinterest,  involving the first letter of their name and their birth month) and then their real name on the bottom left.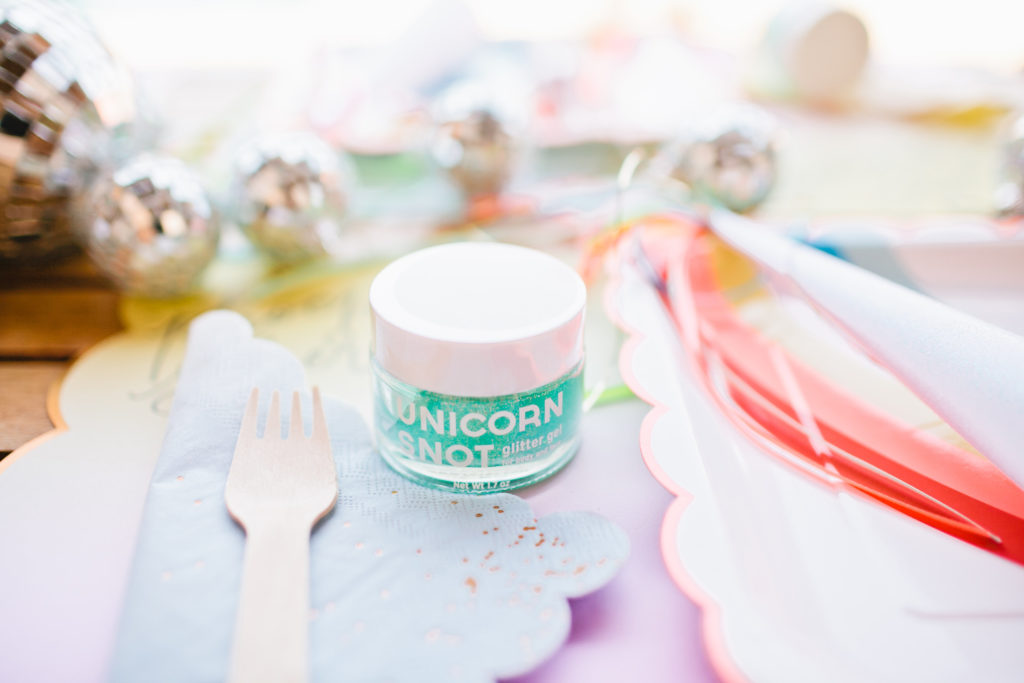 I found this Unicorn snot at one of my favorite stores and had to make it a part of the day.  How fun it some body glitter gel for each kiddo labeled Unicorn Snot!!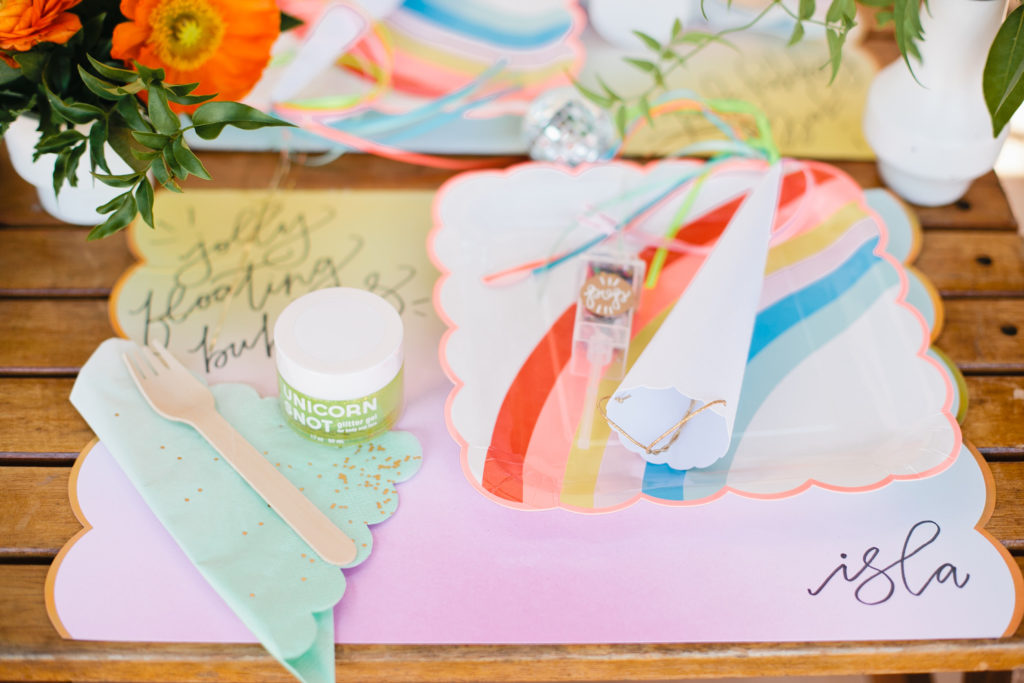 The confetti poppers and unicorn horns at every place setting a must too…and their little party bags, a must have!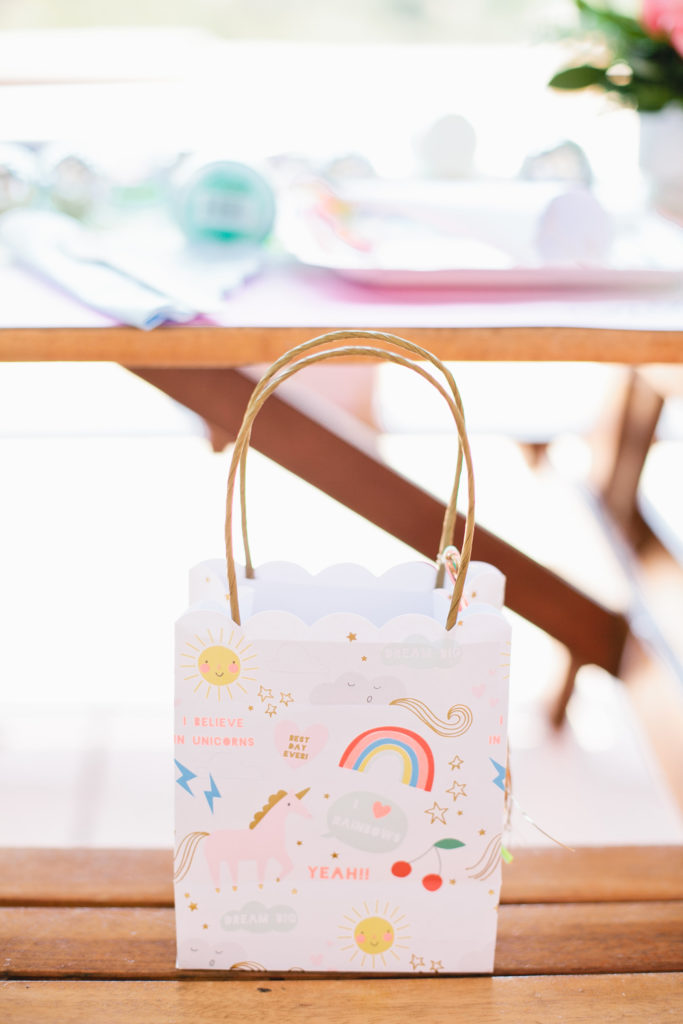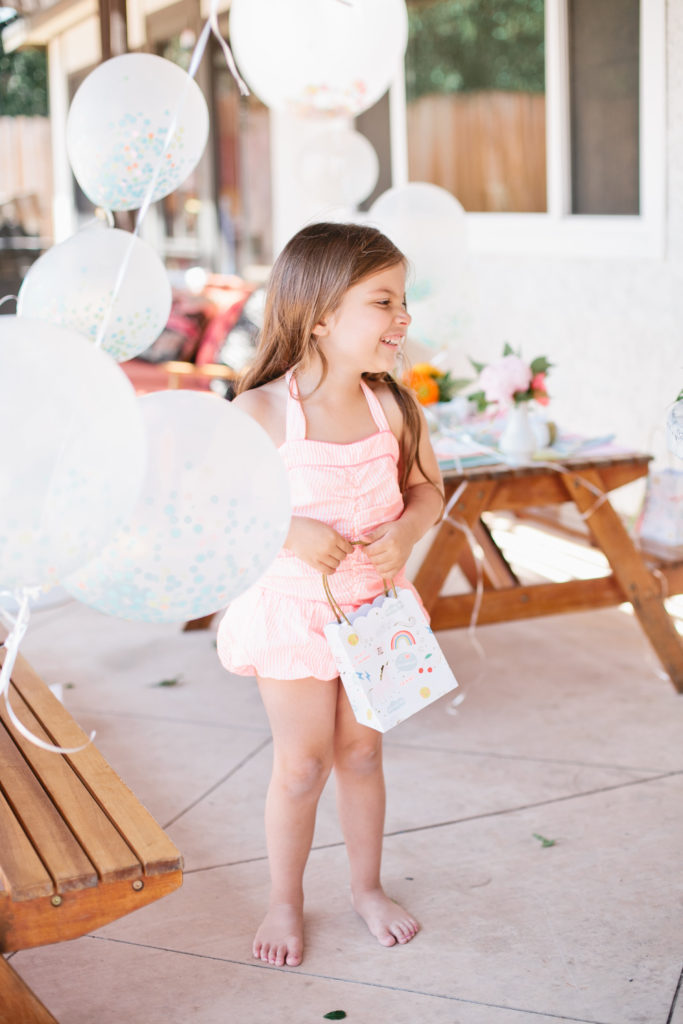 Middle of the tables garnished with some disco flare and can we talk about these flowers from MV Florals a little bit?? She really out did herself for this one!!  The color of these poppies and peonies was just delightful!!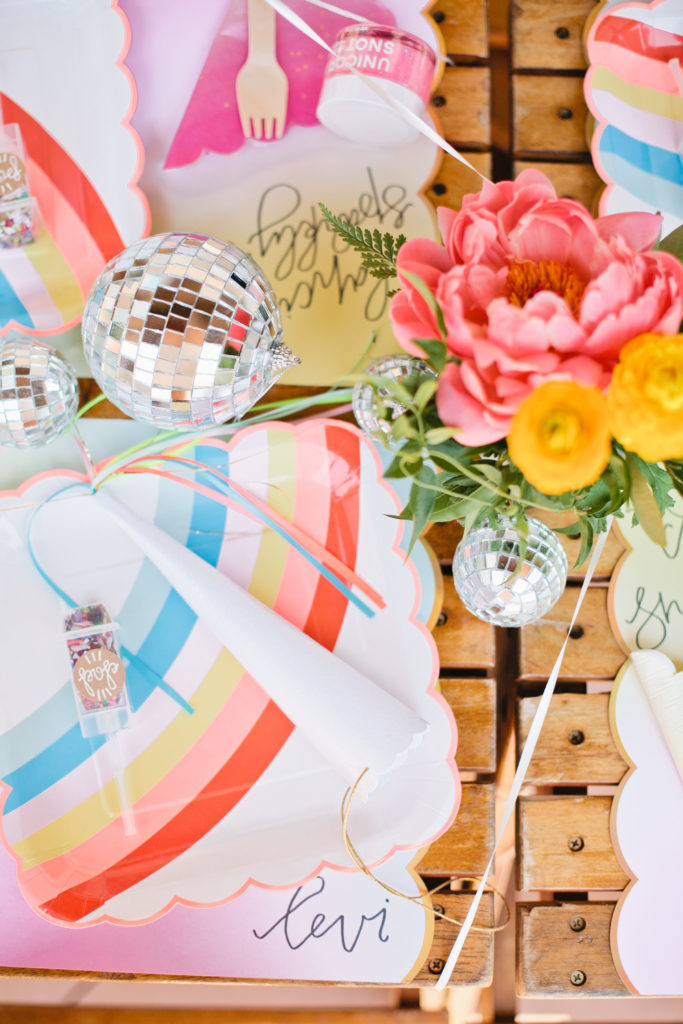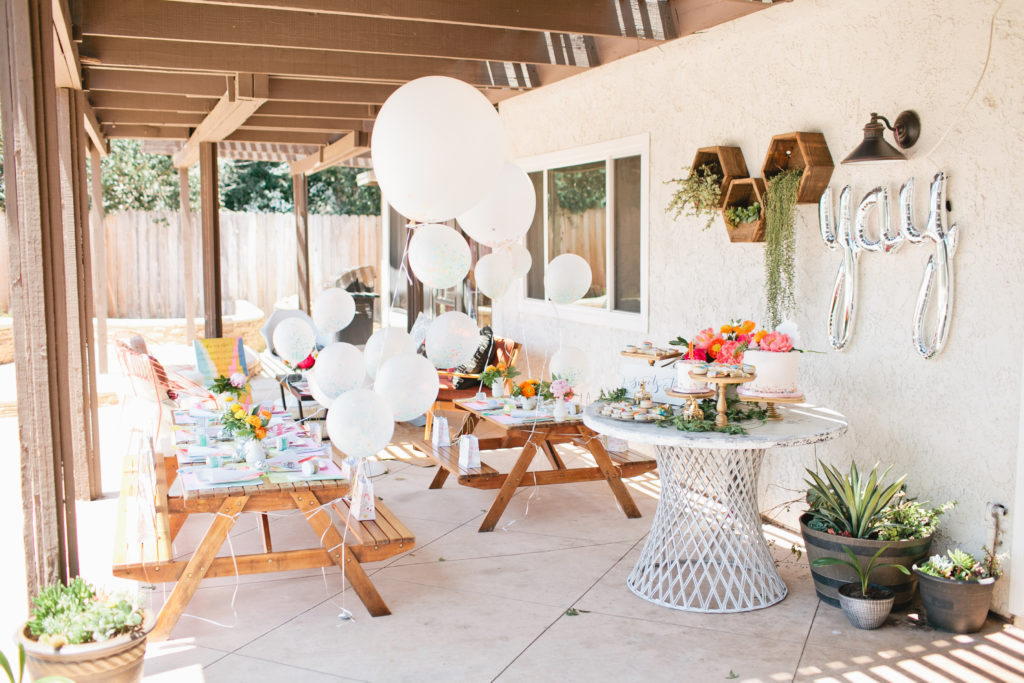 Let's move on to the treats…Sweet and Saucy Shop…need I say more??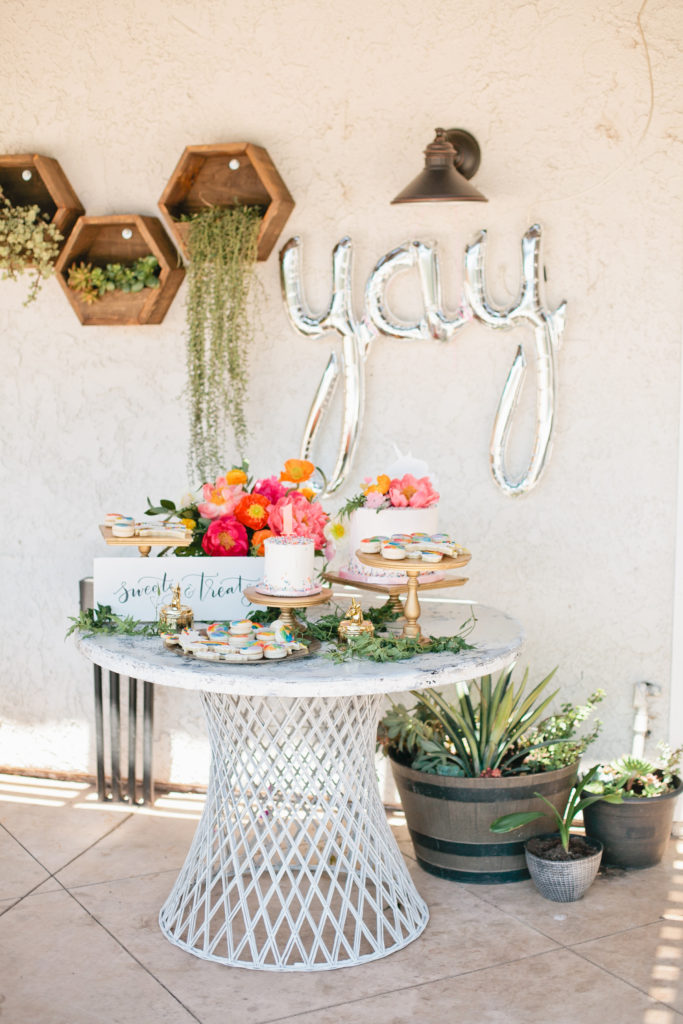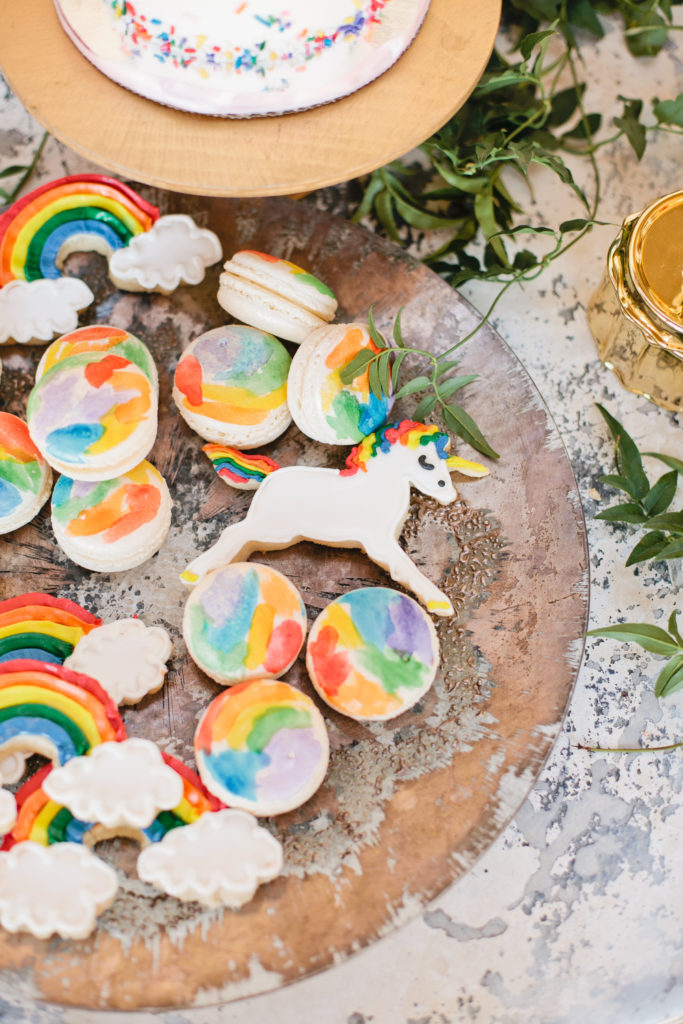 Our fun little backdrop for photo ops by Drop It Modern.
All signage and Calligraphy from PoppyJack Shop
Our colorful bar setup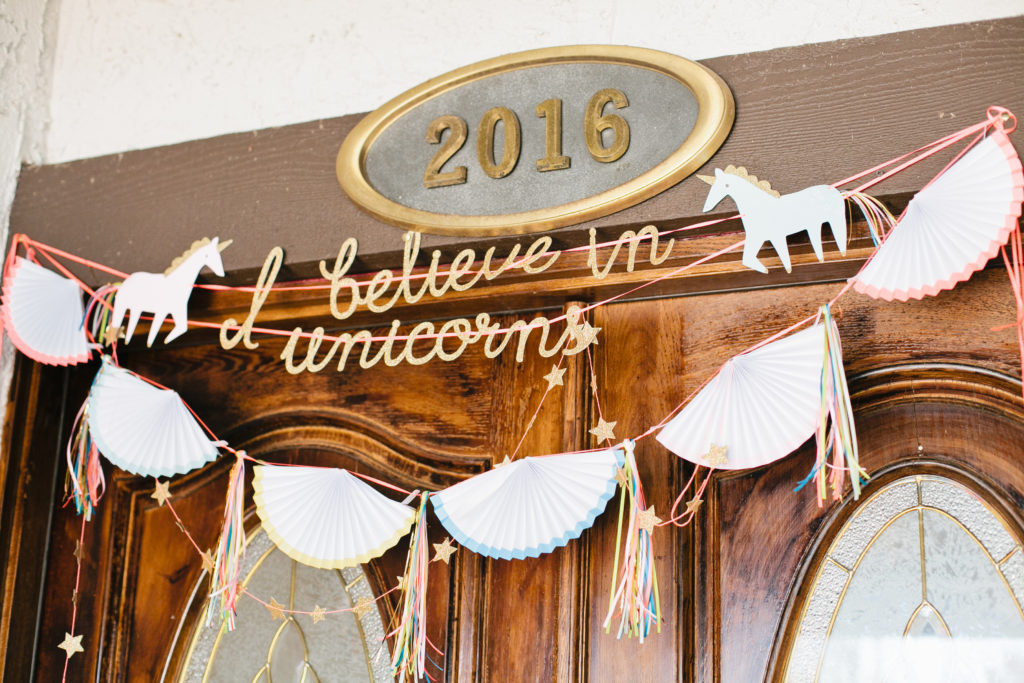 Had to have the Ban.do coolers handy for this one!
And now for the cake Unocorn Princess…To say she loved her cake is an understatement…She pretty much devoured it.  It was a great little show.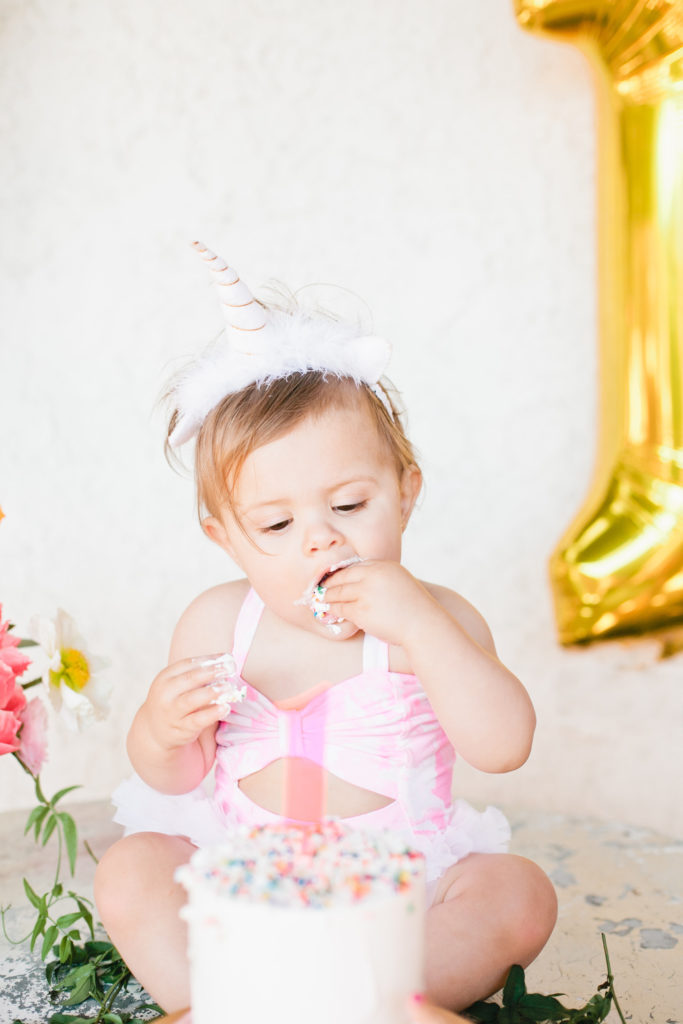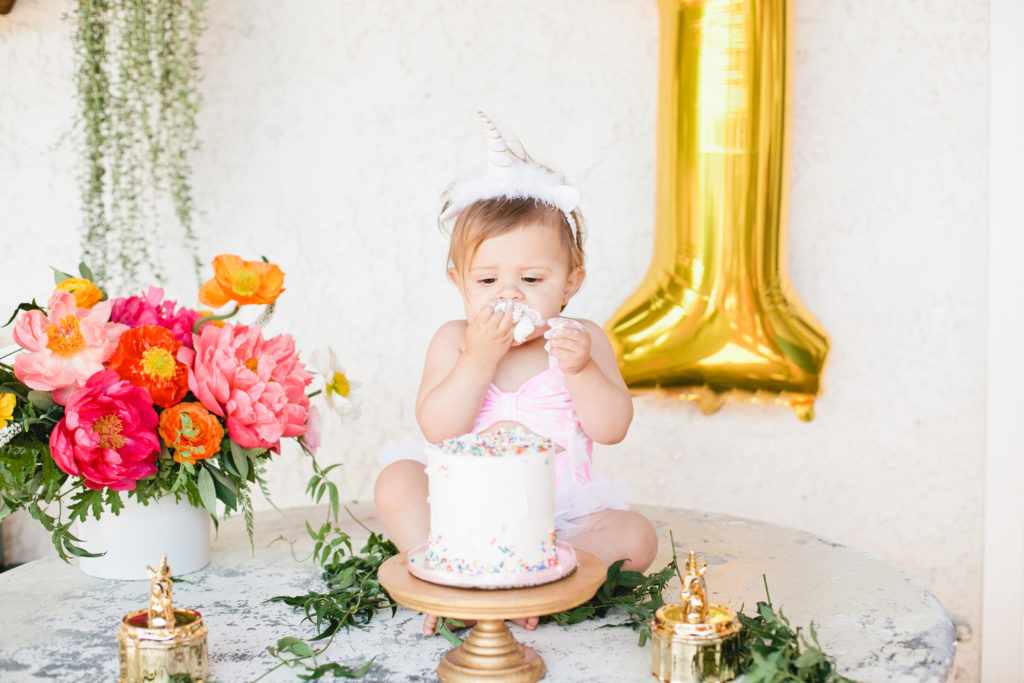 Sharing with Daddy…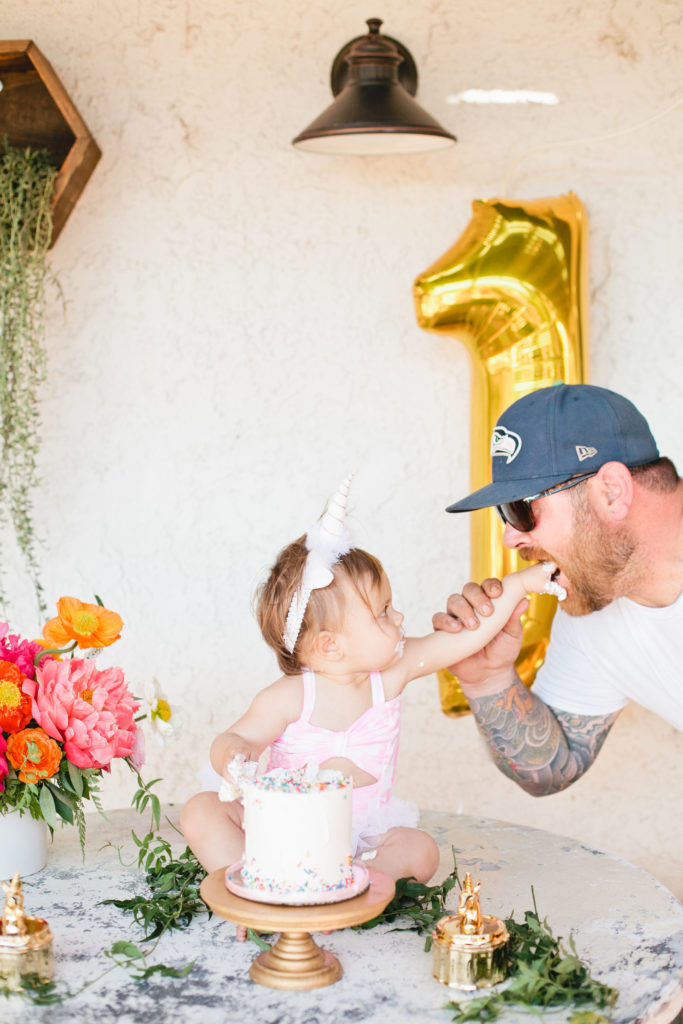 Happy First Birthday sweet Isla Jean!!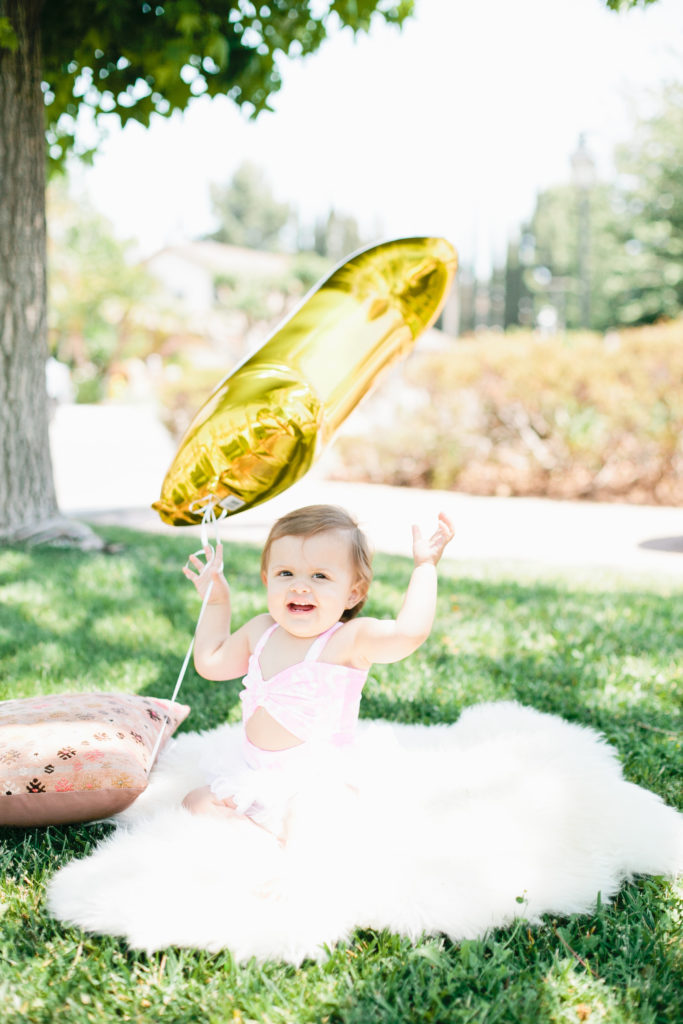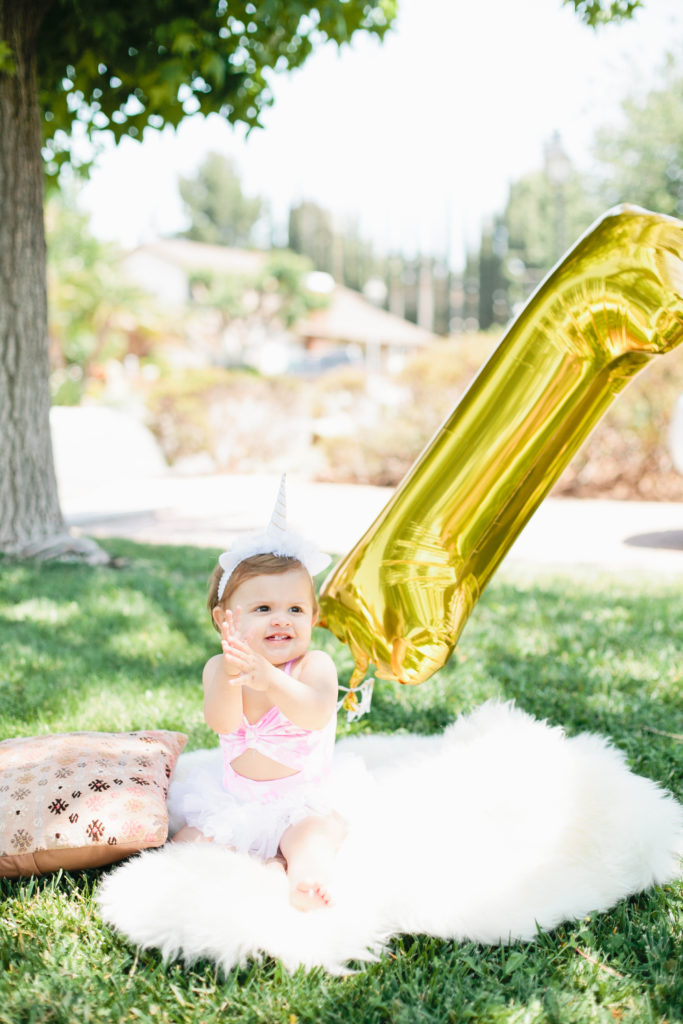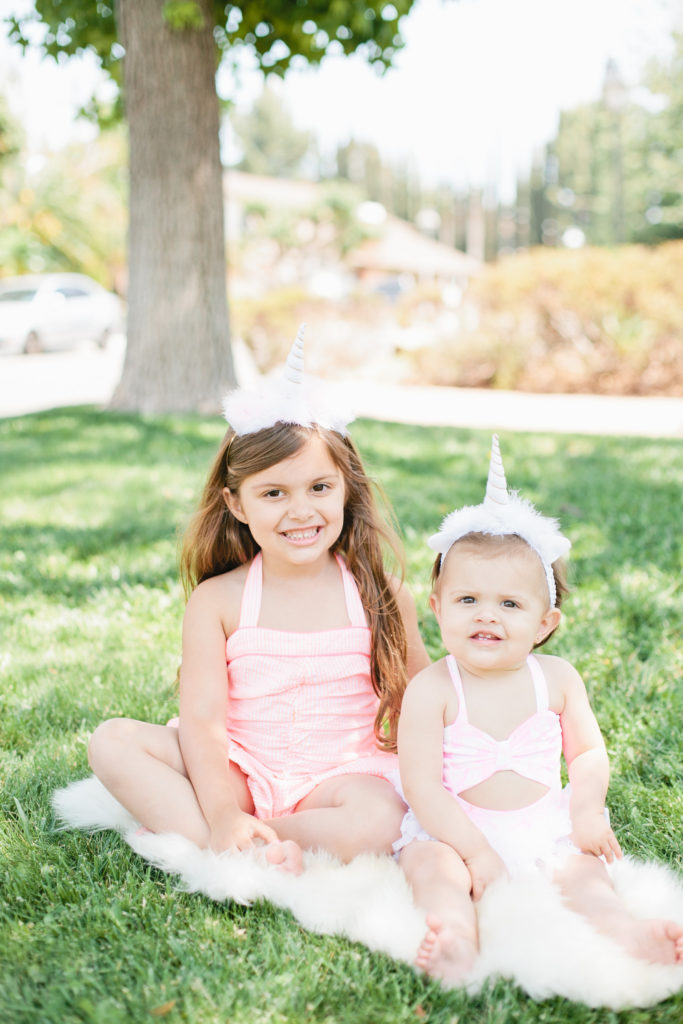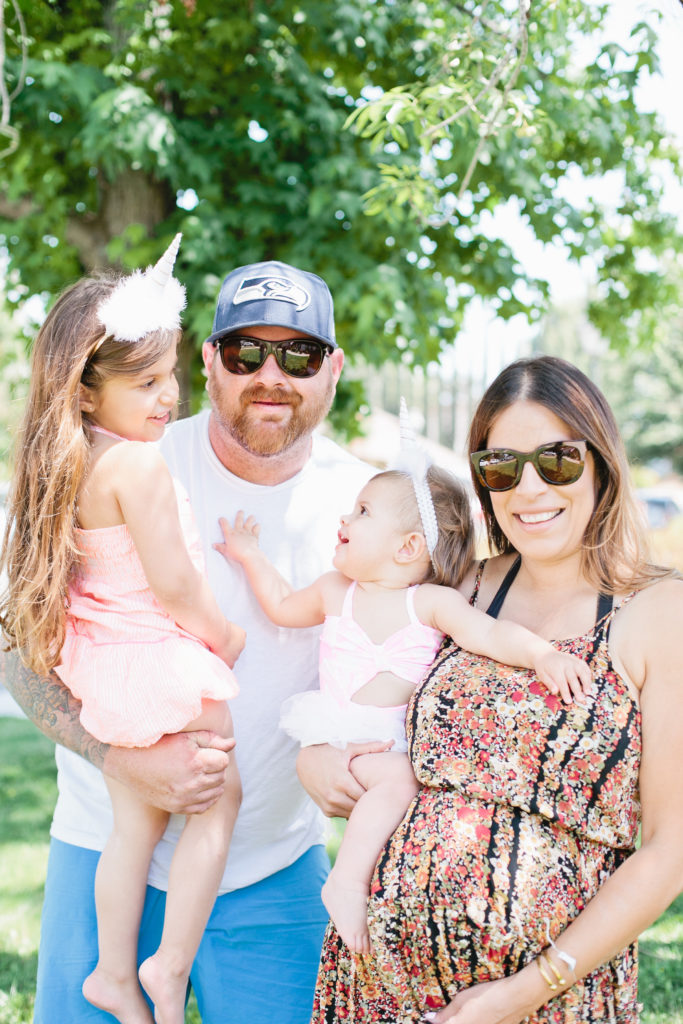 Can't forget the pinata fun to end the bash with a bang!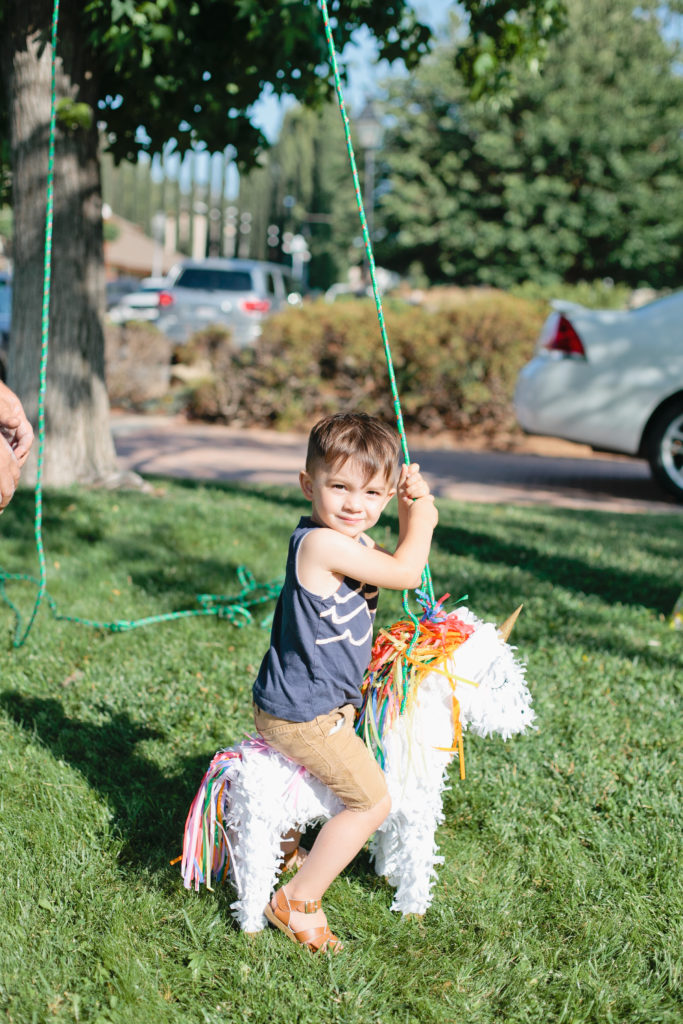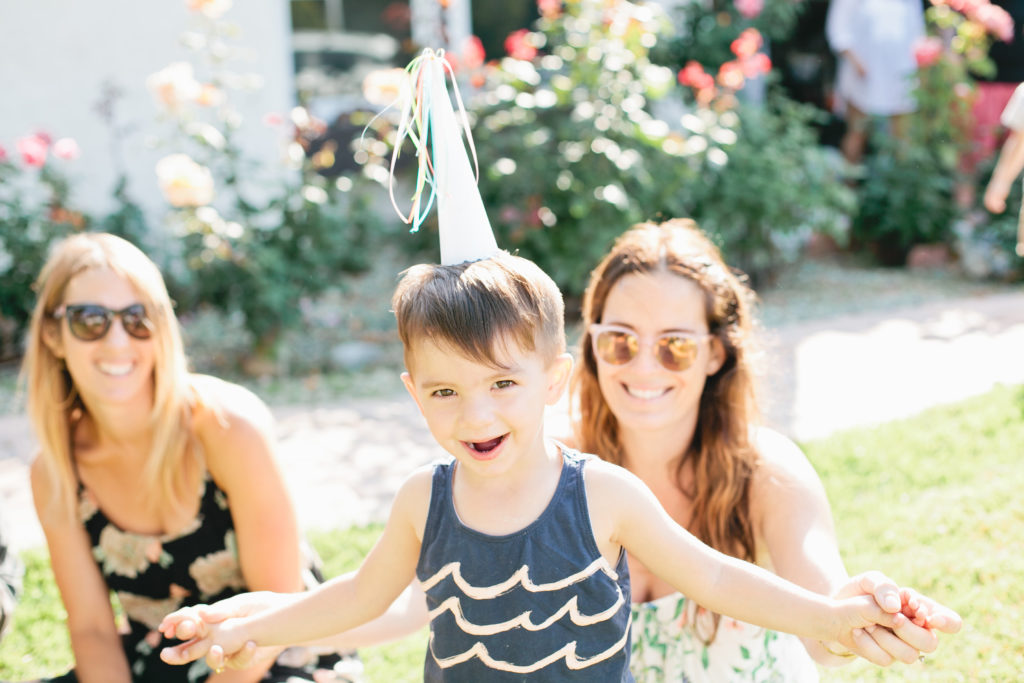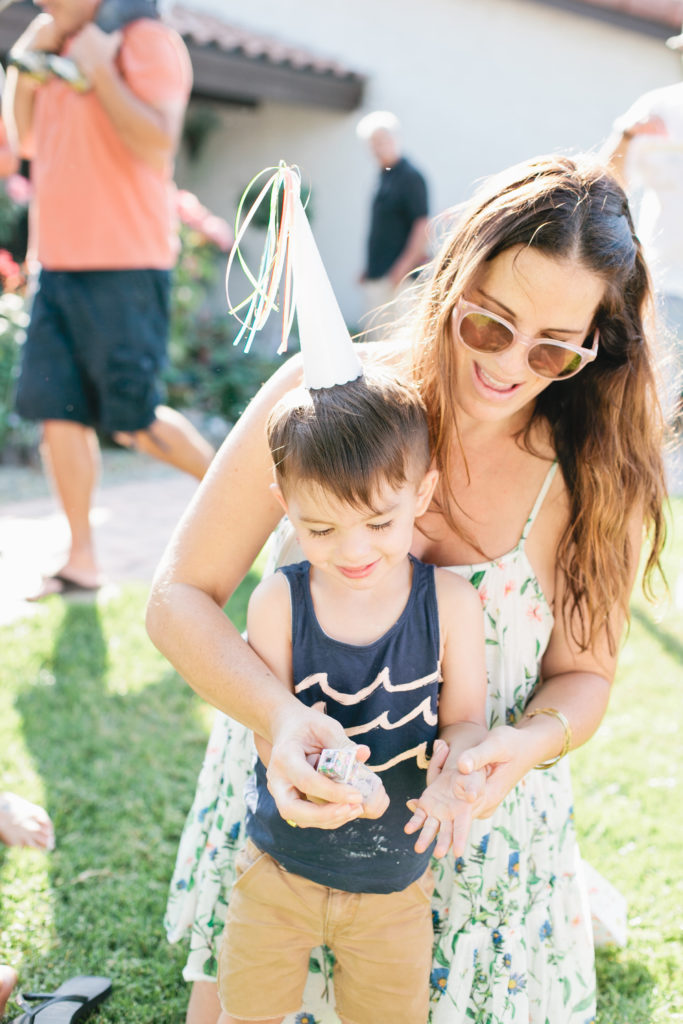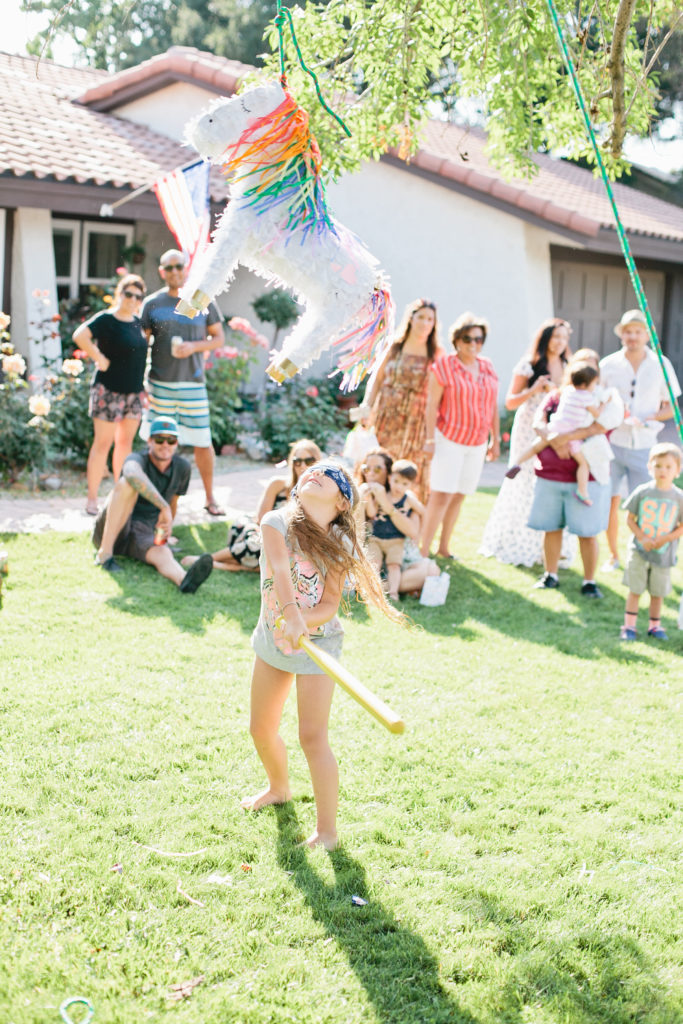 It was a fun day we'll never forget!
Big Thank You to all the Vendors:
Photography: Megan Welker / Styling: Beijos Events / Florals: MV Florals / Rentals Witty Rentals / Invitations: Paperless Post / Signage Poppyjack Shop / Desserts Sweet & Saucy Shop / Tabletop:Meri Meri / Cake topper + stir sticks: Nic Roc Designs / Cooler bags: Ban.do / Confetti poppersDeckeratedot / Unicorn snot: FCTRY / Unicorn headbands: Graciosa / Isla's outfit: Crew & Lu Swim / Unicorn piñata: Balloon & Paper / Backdrop: Drop it Modern