And to keep the Summer cocktails going we have the very yummy, very refreshing Strawberry Basil Moscow Mule!  I don't know about you, but I'm a complete sucker for strawberries and basil, but when I thought to put them together a was a little worried about the taste since initially it doesn't really flow…To my surprise, it is delicious!!  So if you love these ingredients like I do you have found a winner!!  It's perfect for summer, and It's refreshing like no other.  Plus it's pretty and fun, you can't forget that!!
Here's how it goes…
Ingredients:
Fresh Strawberries
Fresh Basil
1 1/2 Ounces Vodka
Juice from 1/2 Lime
Ginger Beer
Crushed Ice
(1 tablespoon of Agave if you want it to be a little sweet)
Don't forget your copper mug!
Muddle the strawberries and basil with a little ginger beer and lime juice.  Add vodka and stir.   Top with lots of ice and ginger beer.
 Garnish with strawberries and basil and your done relaxing with your new cocktail!!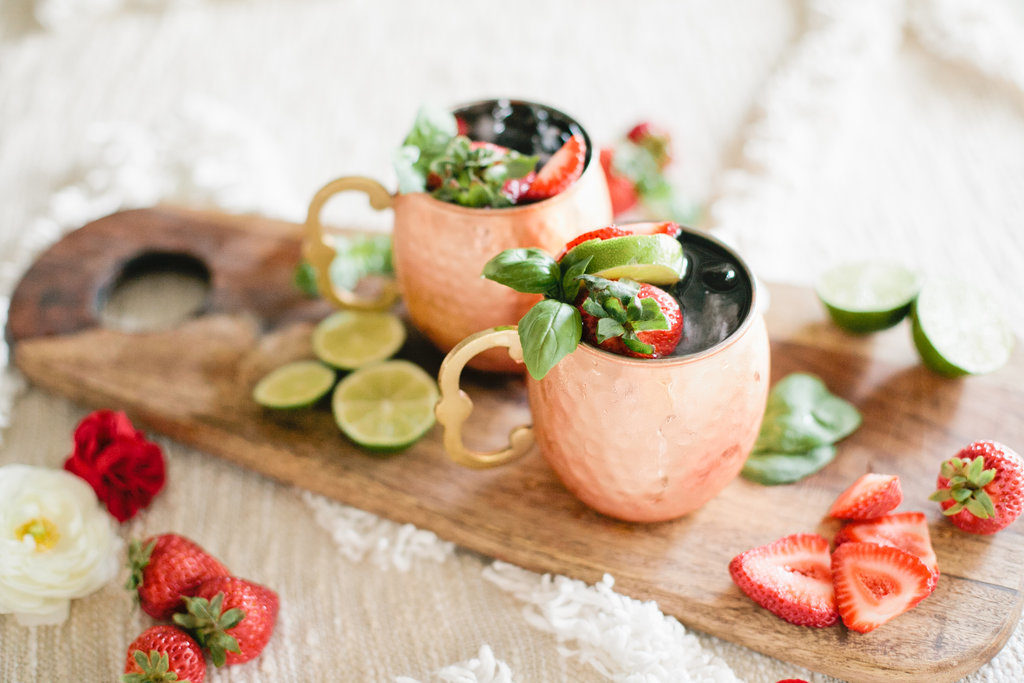 Thanks to Megan Welker for the pretty photos and Meghann Miniello for the fun graphics