We are oh so excited for Halloween, and with it coming up tomorrow we thought we would share more of our Beijinhos Spooky date that was recently featured on 100LayerCakelet and Pottery Barn Kid's Blog Building Blocks!
We have always been the biggest fans of the cute costumes from Pottery Barn Kids, so it was a no brainer to go directly to them when planning our Halloween party!  We matched them with our favorite mocs from Freshly Picked, which were so perfect considering they have practically every color of the rainbow!  It was so easy to mix and match with each costume.
 How fun are these hangers we had personalized for each of our little friends to have their own costume hanging on?!  Our friends at Prim and Pixie sure know how to work their magic on those fonts!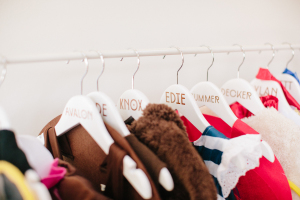 The party took place at an AMAZING space in Costa Mesa, CA called Open House Creative.  We fell in love with the bright colors and decor as soon as we stepped in the door, it's so fun to look at and just being there makes you want to get creative!  Plus, we love how it is a space for kids to get creative with their after school programs and they are even adding on adult classes!  Count us in!
And all 3 of us want this plant wall in our house….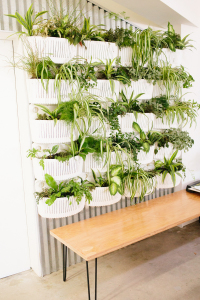 We had so much fun decorating for this day!  Halloween is one of the best days of the year as a kid and we wanted it to be special, and what is more fun then coloring and snacking on goldfish and popcorn!?  We have to admit, we snuck some goldfish too…
And now, on to the best part of the day, the costumes!!!
Who wouldn't love a super hero brother/sister duo!?  Beijos lady Abby Guido found the perfect match for her little ones, I mean what little kid doesn't love to wear a cape?! If you need any rescuing on Halloween night, Jett & Dylan are available ;)
The super talented Carissa of JL Designs kiddos are to die for cute, we can't get enough of Avalon and Decker… I mean that Donut costume?!  Come on….
A first Halloween is pretty important and when our own Jacquelyn Kazas saw this skunk costume she knew she had to have it for her little guy Court James… Who's nickname happens to be Critter, pretty perfect, right?!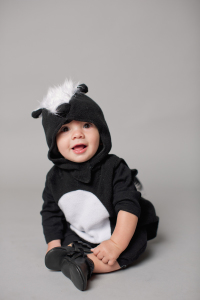 What to do when basically every little girl is going to be a Disney Princess!?  Beijos Event's Leah Carriger found the perfect fit for her girly girl Edie Lola with this pretty Pirate costume!  It has the frills of the tulle skirt with the cuteness of a naughty pirate!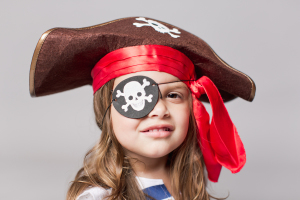 We all are in love with Junia from 100LayerCakelet's daughter Xiomara, she was the cutest buzzing bee who's smile lit up the room!
One of our favorite go to florists in Orange County is Meagan of MV Florals, and her pretty Summer looked so sweet in one of our favorite costume's of the day, a Rainbow!!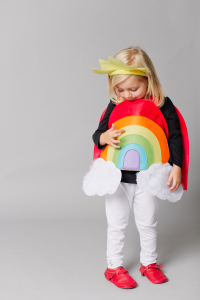 These two were unbearably cute!!  They were growling and crawling around and cracking everyone up!  Just like their beautiful mama Erica of 1011 Makeup…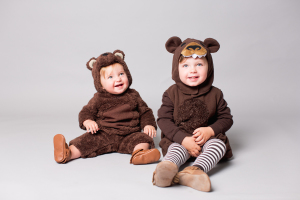 Tori of Sitting in a Tree and Cassidy of O My Darlings Blog have two of the cutest little ones around!  Rylie and Lucca are adorable and their friendship was so fun to witness!  These girls love each other and it shows!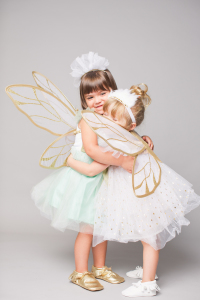 We were lucky enough to have our friends at Studio Mucci create a custom piñata for us… No party is complete without a piñata, right?!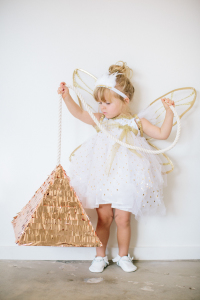 Although the crafting and partying was exhausting for some ;)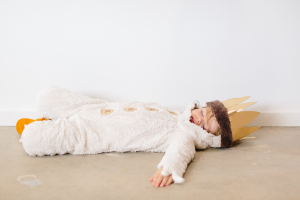 And we have to thank our friends at Ritual Wellness for keeping all the mamas hydrated through-out the day with their yummy juices, even Court tried to sneak some!