It's no lie that us 3 ladies are HUGE fans of Cleobella…  Their shop is very close to us and one of our favorites to visit, as featured in our recent Girls Day Out when we shopped their Fall collection!  We love the vibe of the shop and can always find something we are dying to add to our closets when we are there.
We also love how all of their products are made by hand in Bali… Are you kidding me?!  We will happily go to Bali and pick everything up for you if you need us to guys!! Just say the word, we promise we won't mind ;)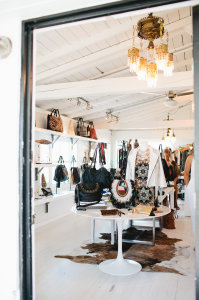 Above photos by Megan Welker
Cleobella just came out with their Holiday collection and we are chomping at the bit to get our hands on it!!  Here are a few of our must haves that have us drooling…
We could rotate these two dresses every other day we love them so much!  They are perfect for daytime and can be dressed up for the evening…  Love the print Cleobella is using for Holiday on this dress, great neutral colors that can be combined with all our accessories, and we are never ones to turn down white dresses…
This weekender is everything!  Perfect travel bag for those quick trips…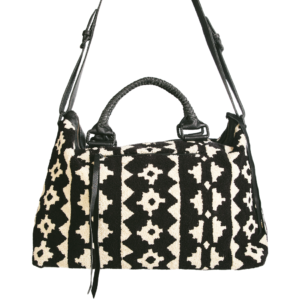 We are totally feeling these items for any holiday party we have coming up or even NYE… I mean it's a crime to not give that fringe dress a good dance party!  And the burgundy bolero and gold jacket are like the fashion mullet, business and party rolled into one!
Us 3 girls love us a good kimono and both of these have us mesmerized…  The sequin detailing of the dark kimono is so fun and is such a statement piece that can be added on to anything from denim to dresses, and the long duster is just a showstopper.
This is such a go to outfit for us…  We love the detailing of this black dress, combined with this must have fringe bag, perfection.
How great is everything here?!  Check out the rest of Cleobella's Holiday collection here.
We're warning you though, your wallet may suffer!