The 4th of July is so close, it's just next week!  By now you all know that we always love finding fun and new items for our littles to wear, even more so than finding clothes for ourselves!  Well, there happens to be a few ladies who feel the exact same way as us, actually probably even more so!  Our buddy Carissa from JL Designs and her sweet friend Ashley started the most addictive Instagram feed called Little Style Collective, us Beijos ladies get so much inspiration from their adorable posts!  So we decided to team up with them to style our littles and a few of their friends for this fun 4th of July Beijinhos Style shoot… We died over the cuteness and think you will too!!!
Thanks to one of our favorite shops, Sweet Threads, for adorning our little ones with the best little outfits!
Photos by another cutie, Megan Welker
Let's start with the little ladies, and who better than this cute little diva, Edie Lola..
All of the ladies are wearing the most adorable Paush line by Sweet Threads, and we are in love with each and every piece!  Little Style Collective styled it up with this adorable star headband, white sunglasses and white sandals.  The star headband is absolutely perfect for this festive and patriotic holiday while keeping with our boho vibe!
Can you even with this pose?!  You can find Edie's Sailorette Romper here…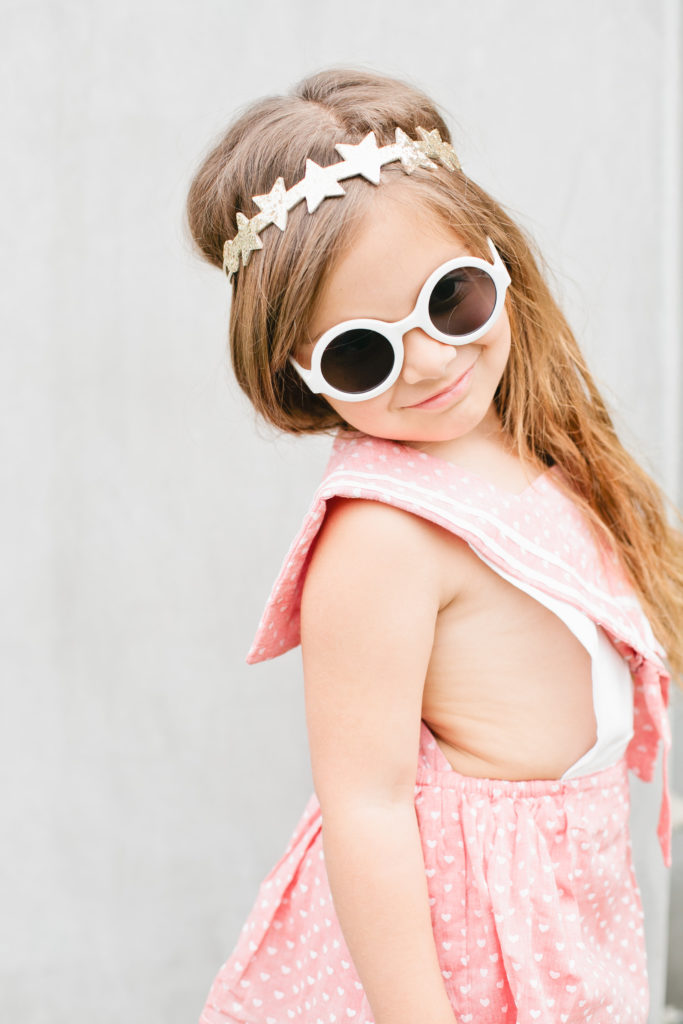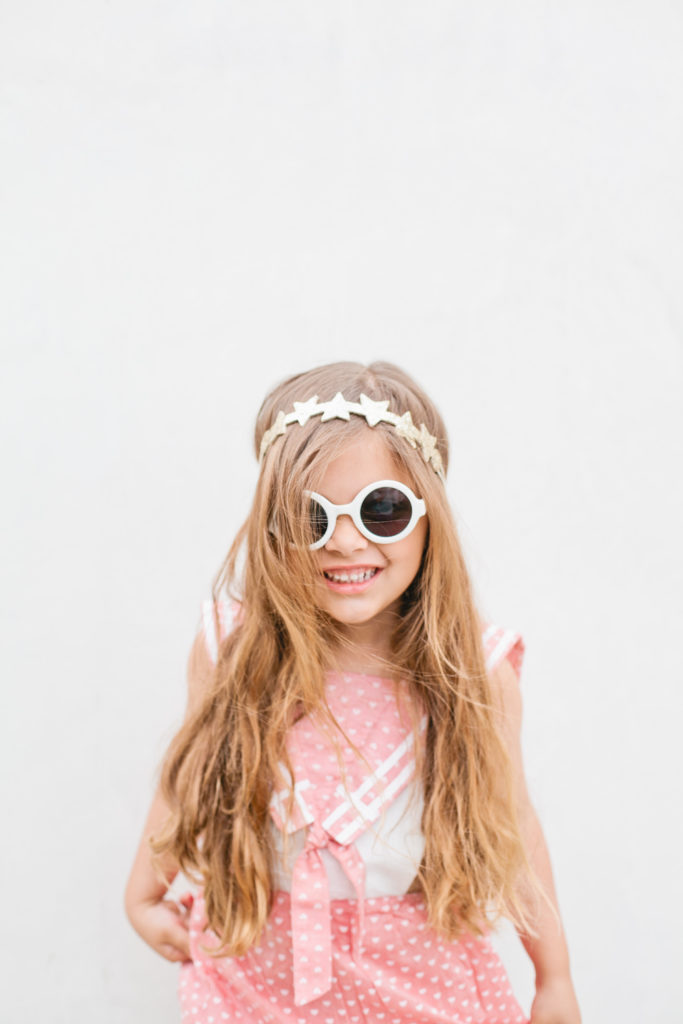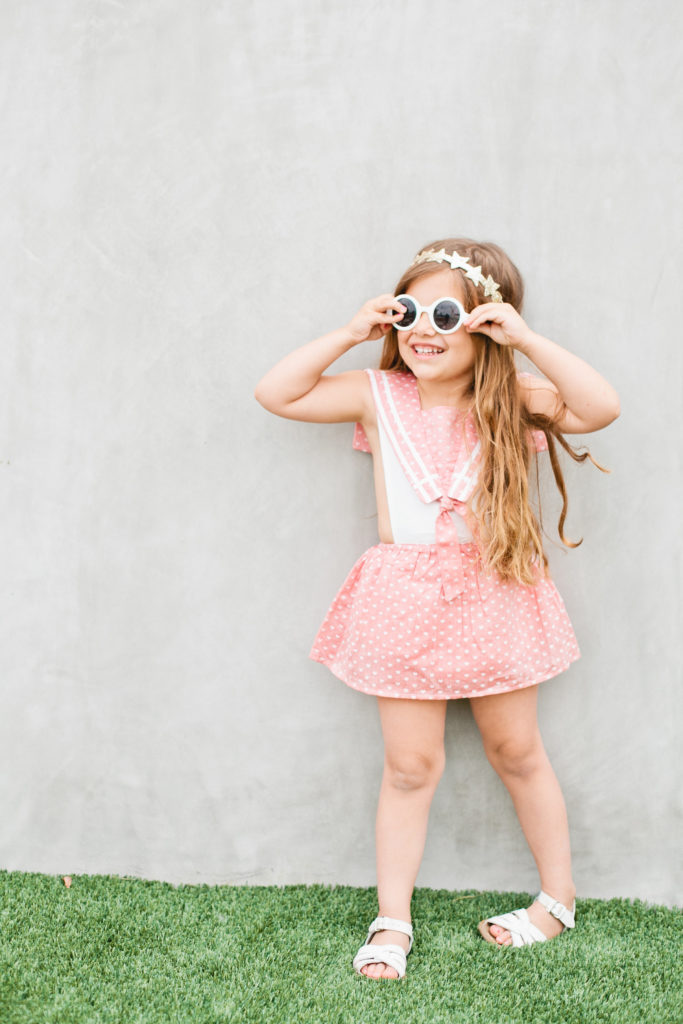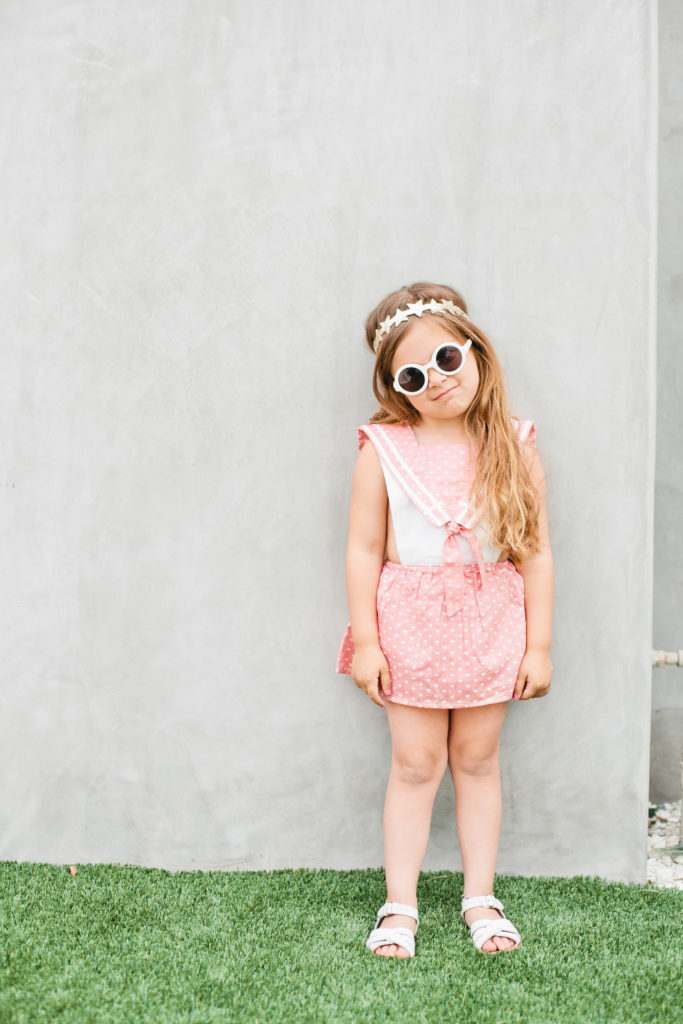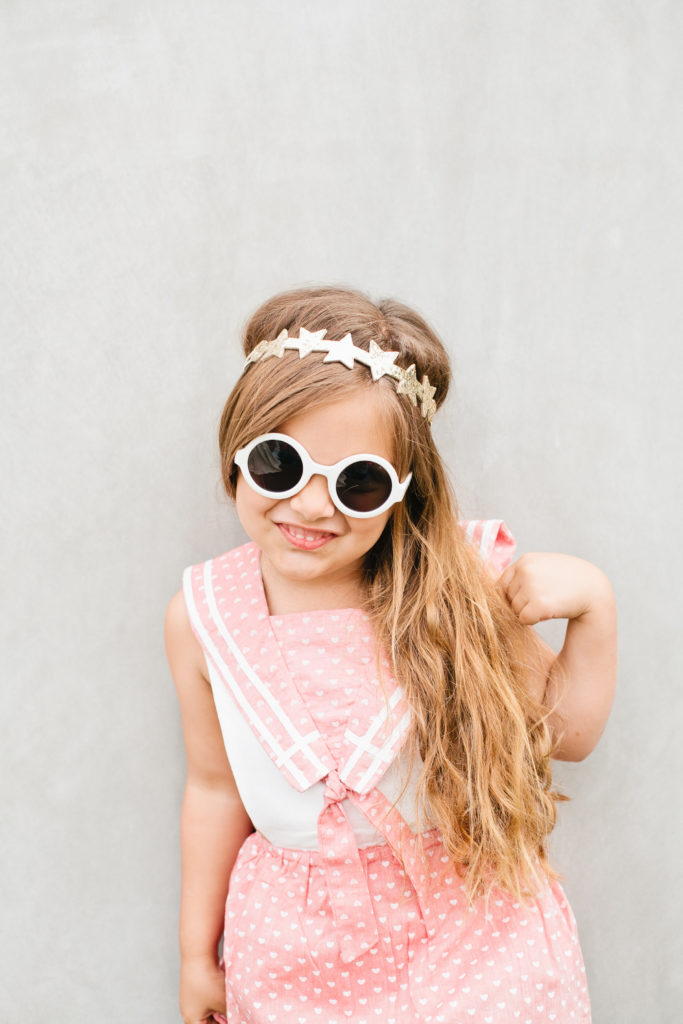 Now we have to bring in Edie's adorable little sister, Miss Isla Jean!  Aren't these sisters the cutest?!  And their mom isn't bad either….
Isla is wearing the Ruffle Bikini Playsuit in Americana Stripe that you can find here…  The Little Style Collective styled Isla in the cutest little head wrap that just makes the outfit along with gold salt water sandals and a golden star wand to play with!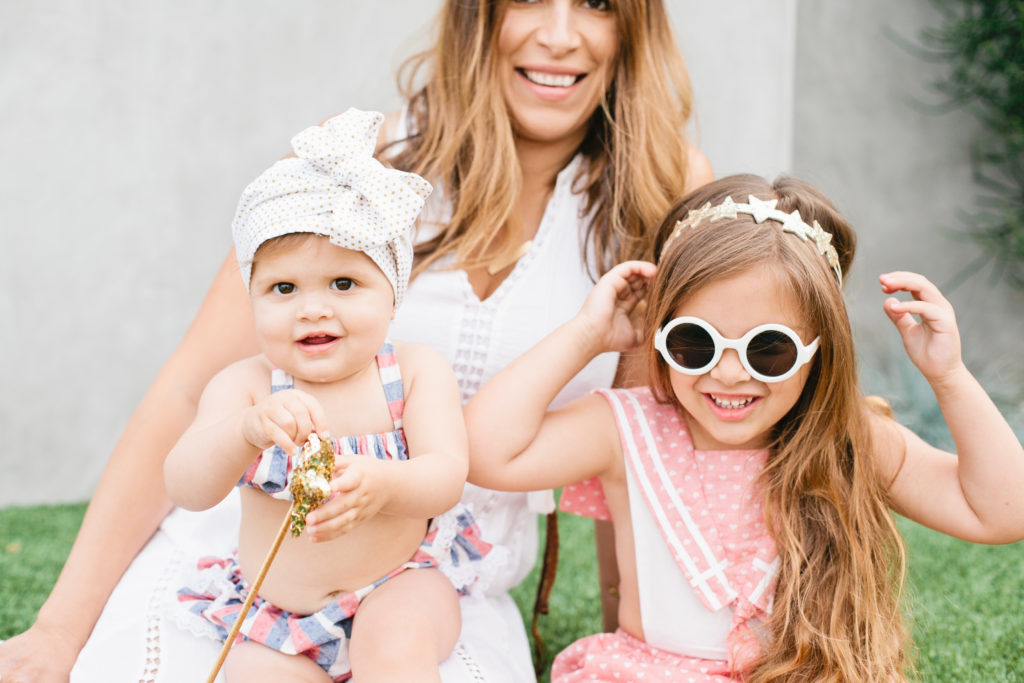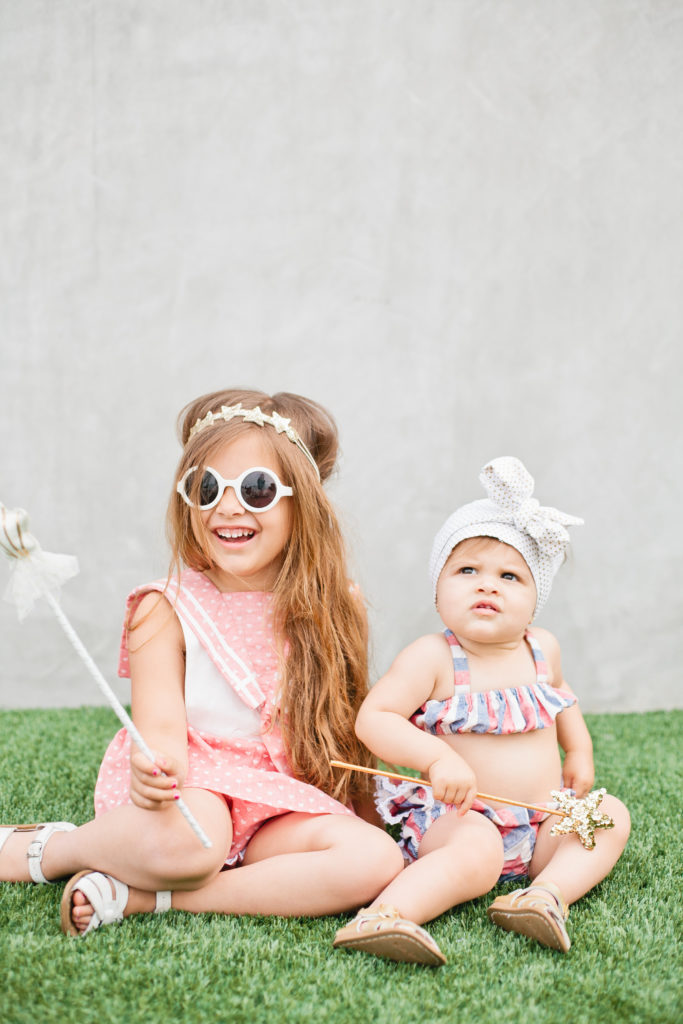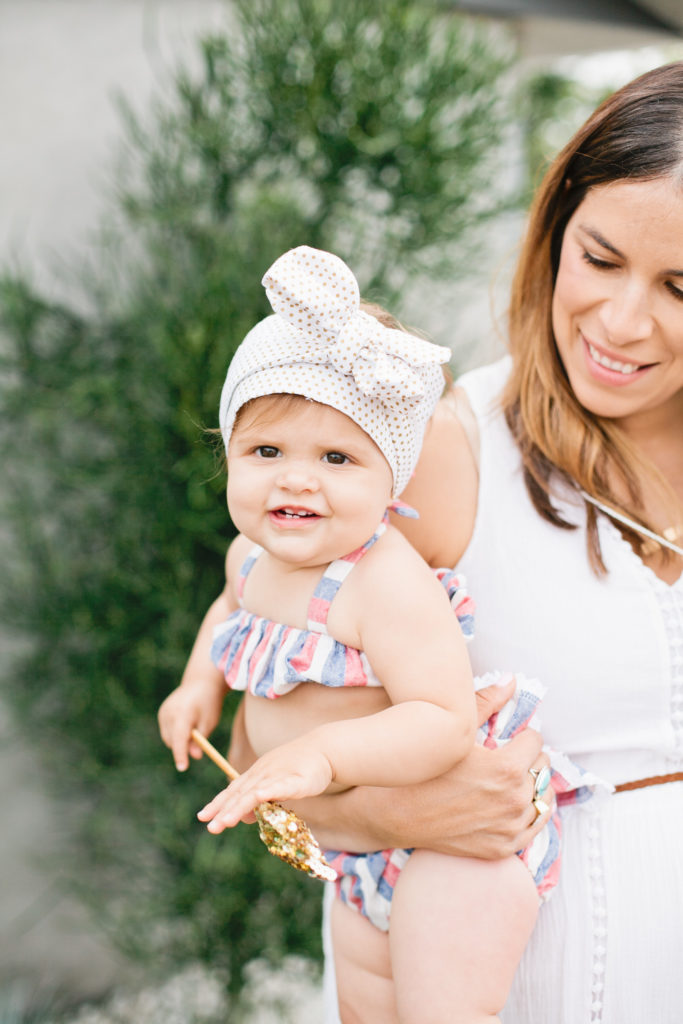 Next up is little Lena, who is an adorable little ball full of energy!  We loved catching her in these darling shots, isn't she so stinking cute?!  Lena is wearing the Heart Romper in the Confetti Swiss Dots, Carissa & Ashley styled her in the cutest baby clogs (yes I just said baby clogs!!) and a straw hat with matching bag…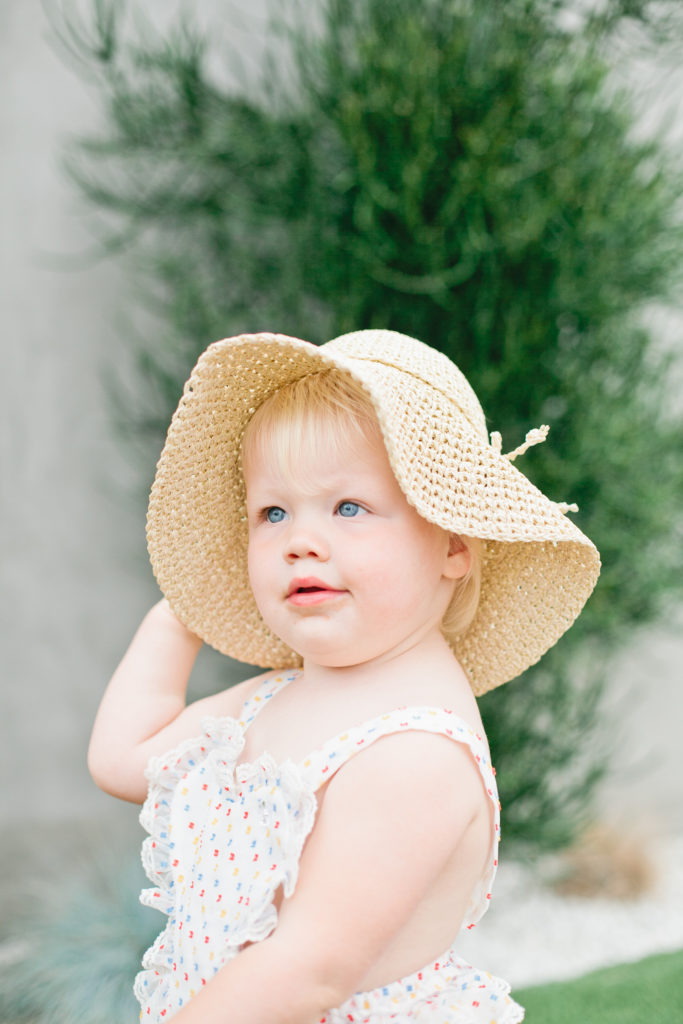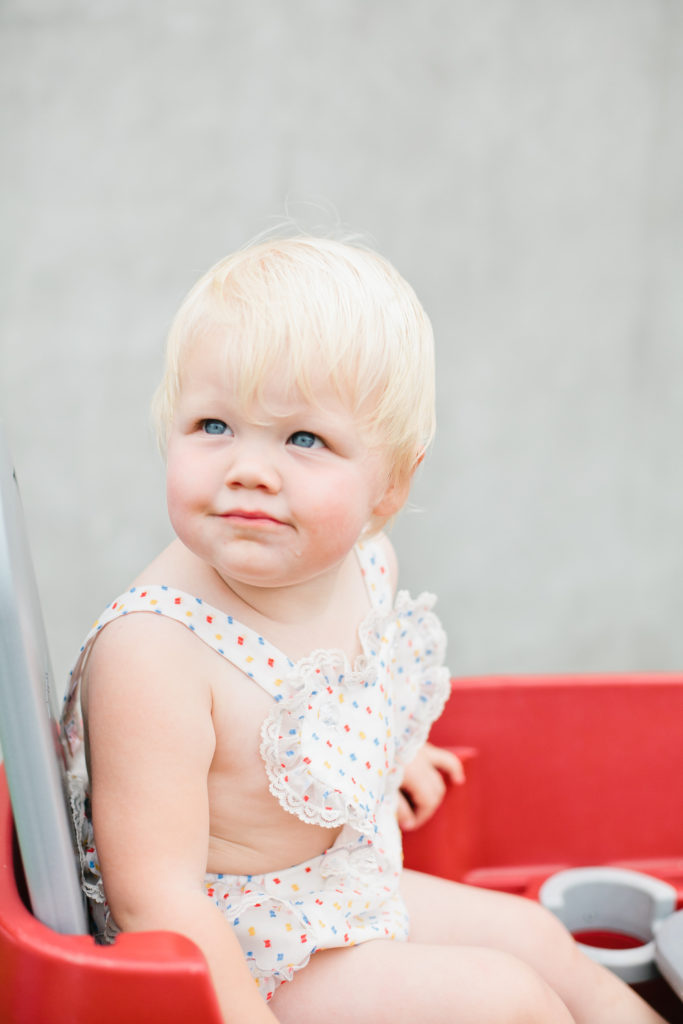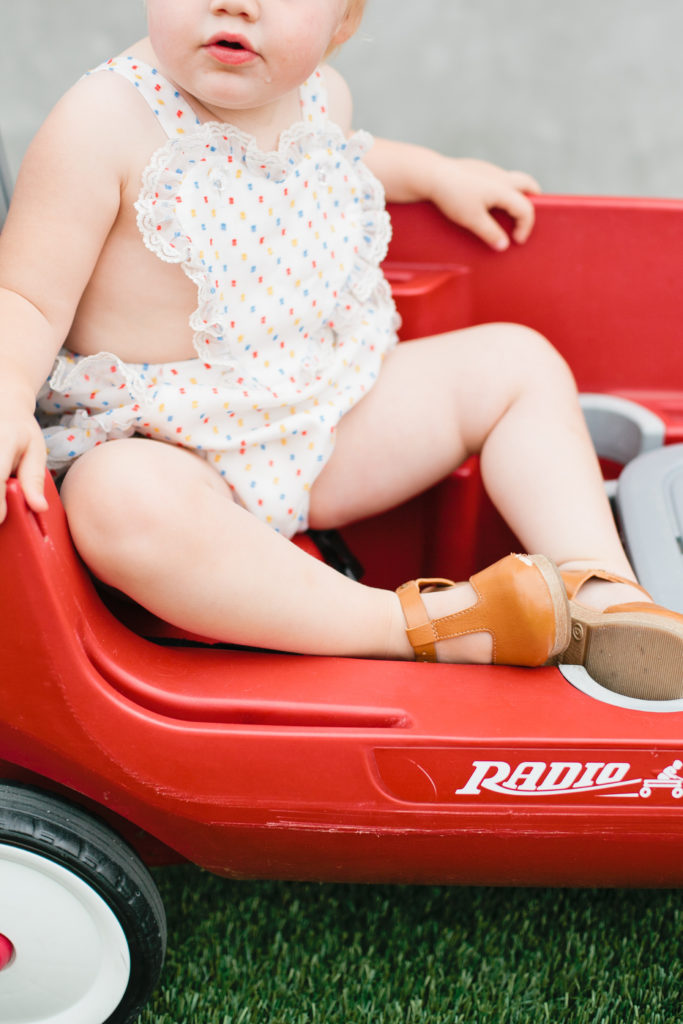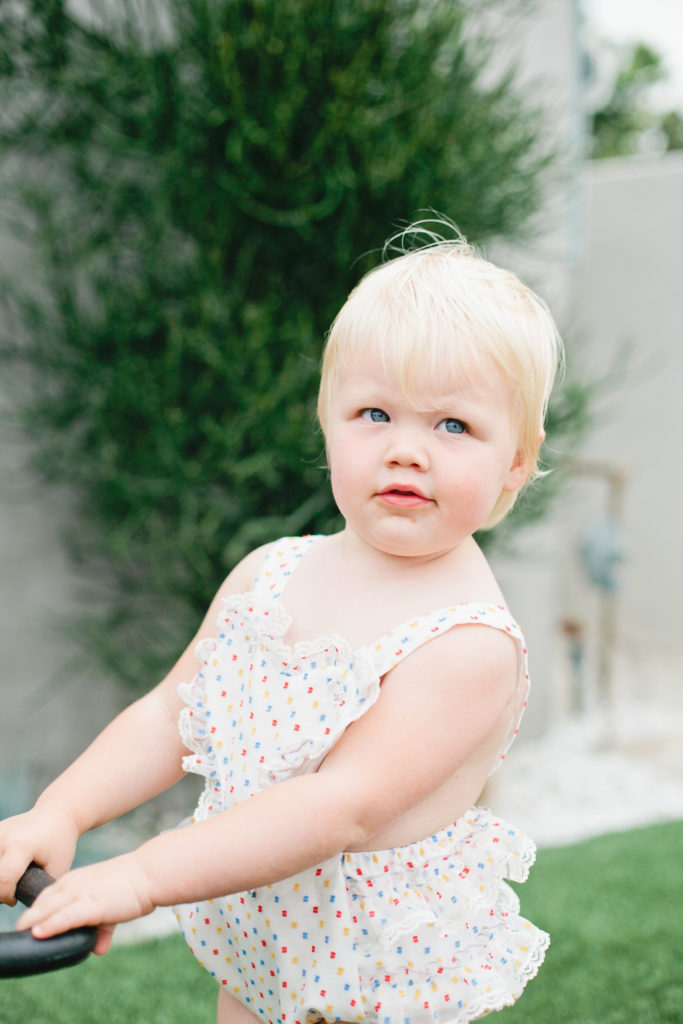 Last of our little lady models, but certainly not least, is the super sweet and adorable 6 month old Emery… She is such a doll and looks darling in the Gold Sparkle Heart Romper you can find here…  And how cute is that little poof headband the ladies of Little Style Collective styled her in?!  Emery even brought along her handsome brother Nash for a few photos, which leads us to our boy styles right after this!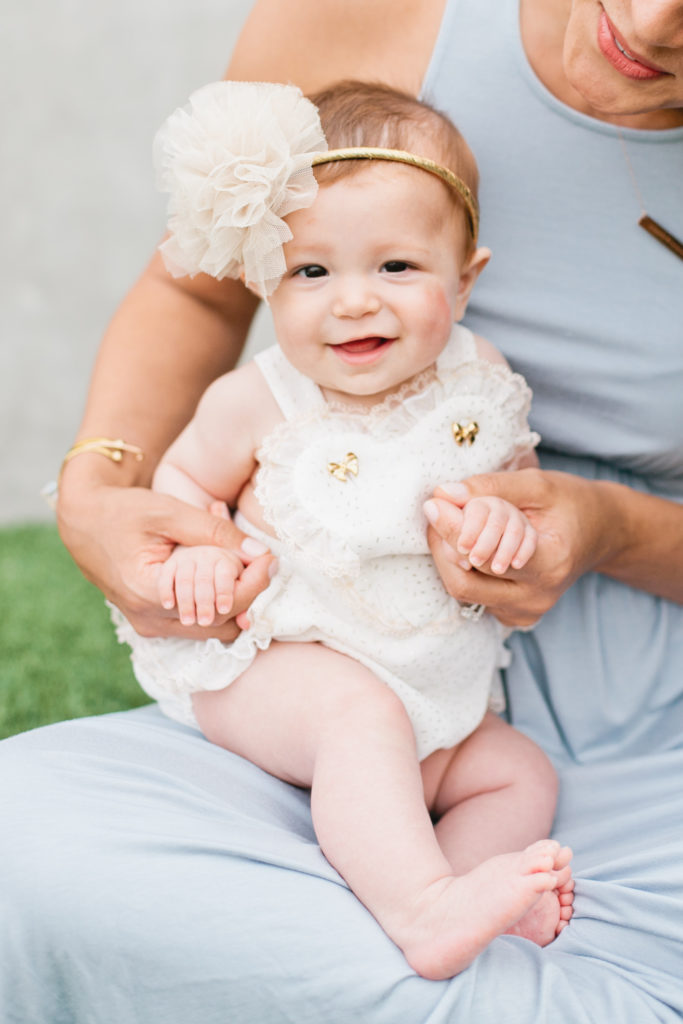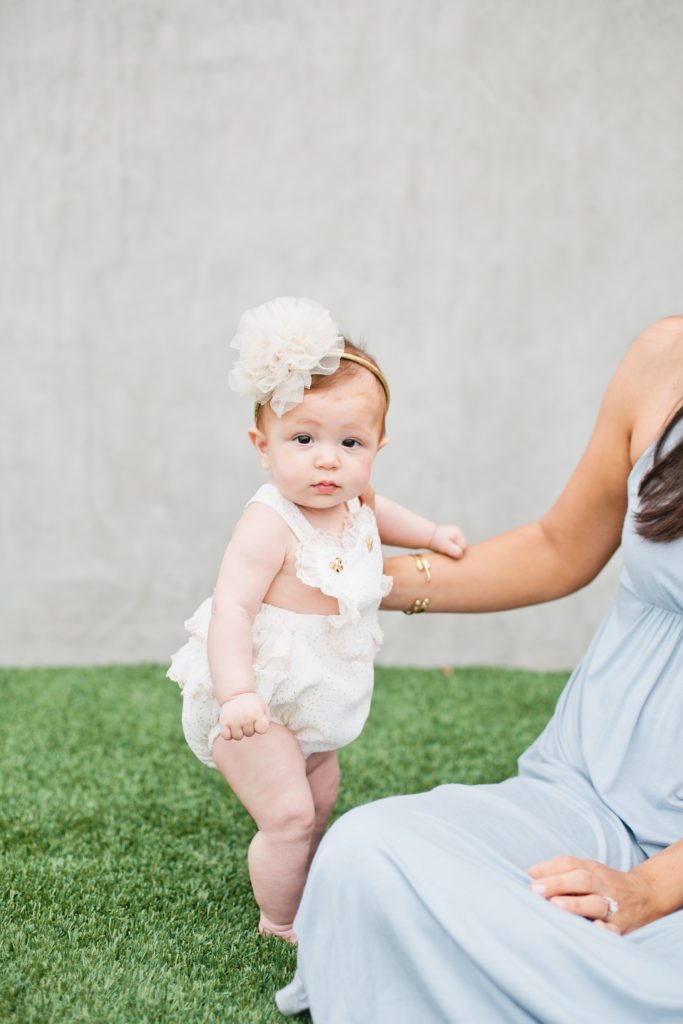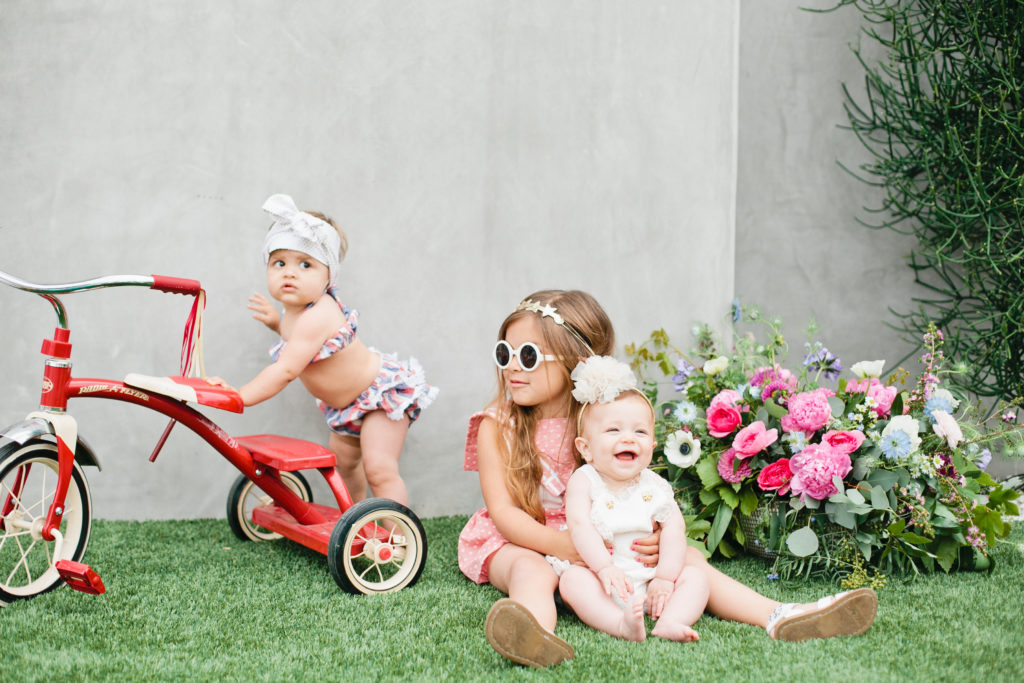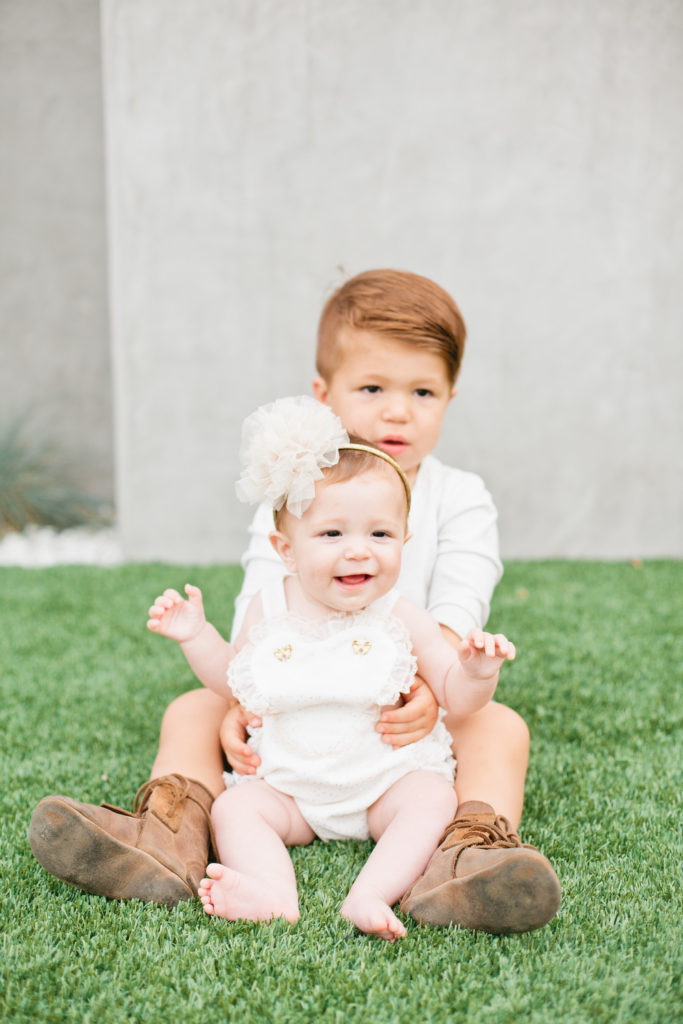 Now on to the boys!!!  Nash and Court are looking so handsome in their Sweet Threads outfits, and we can't get enough of how cute they are together!  These two have so much fun being boys and getting into trouble, I'm a little scared for their high school days, haha!
Court is wearing this Rylee & Cru jumper styled with denim shorts, tan salt water sandals and tortoise wayfarers by Carissa & Ashley… Nash is wearing the cutest Bobo Choses blue & white striped shorts with a Nico Nico long sleeved tee and we love how the ladies of Little Style Collective put him in those leather boots!!  How cute is that?!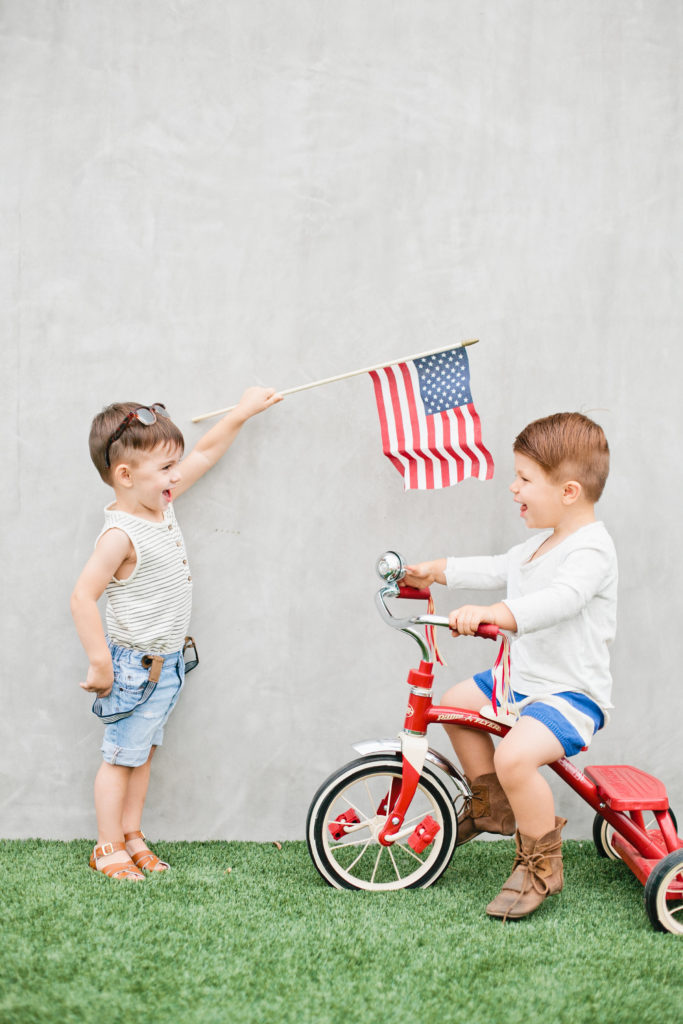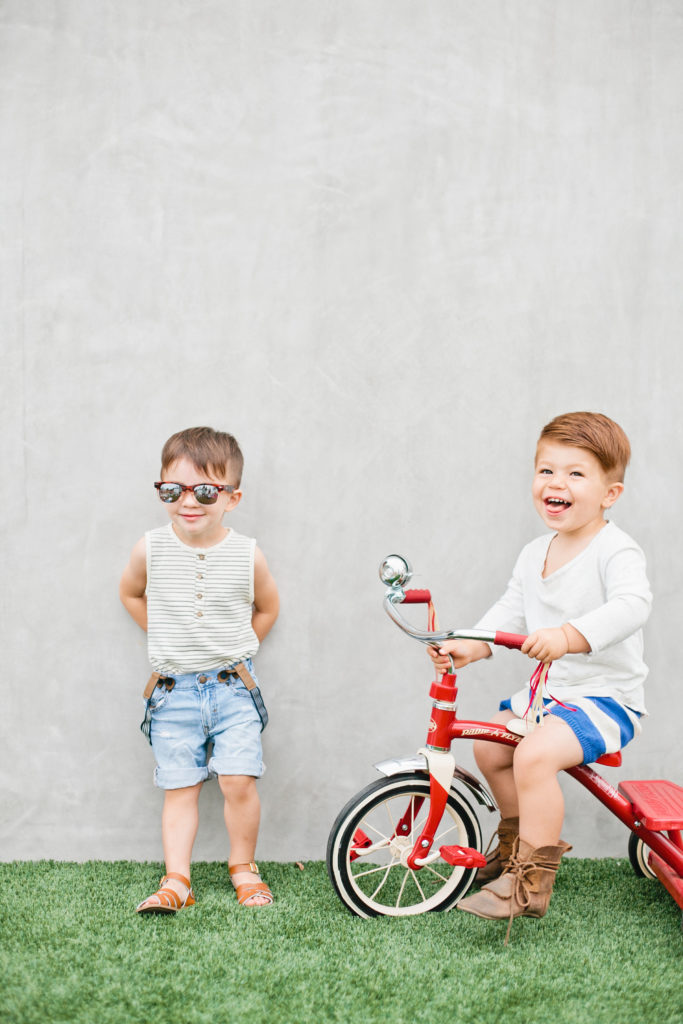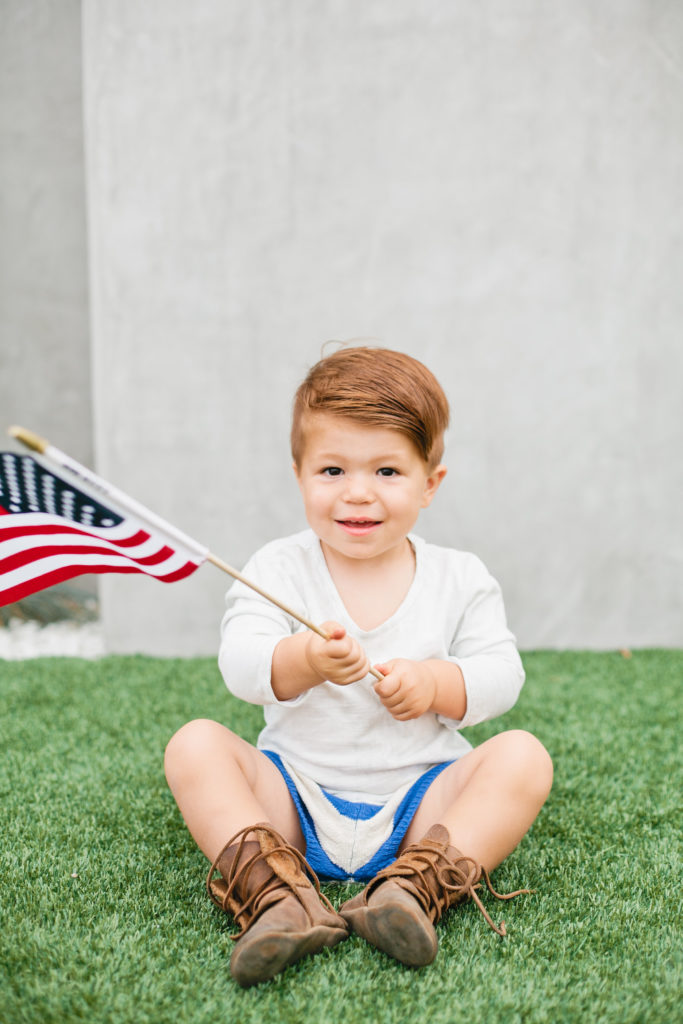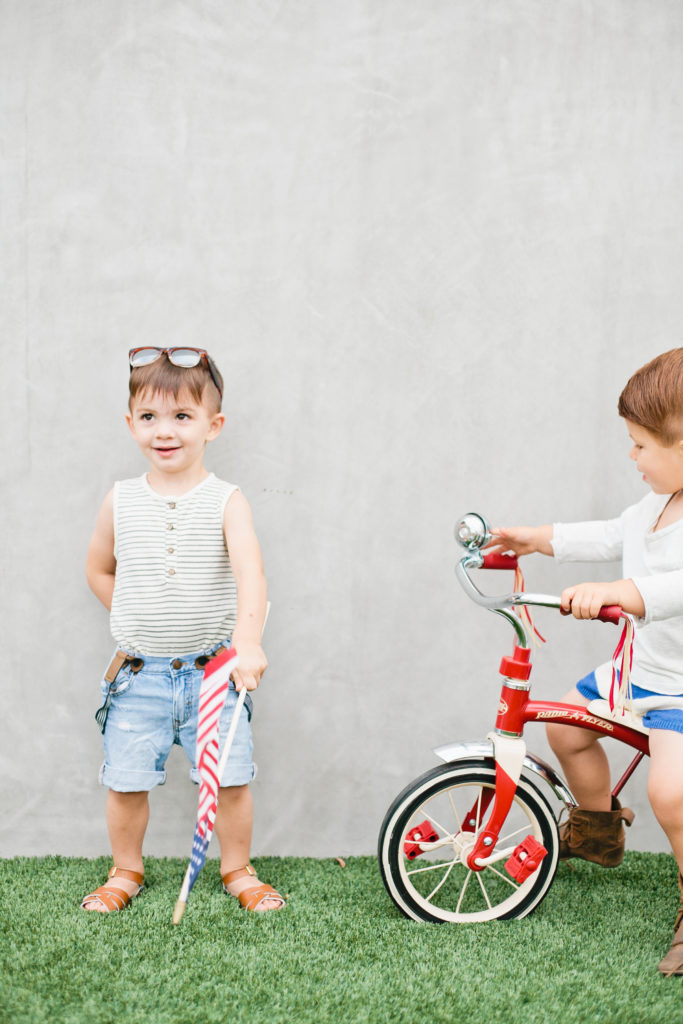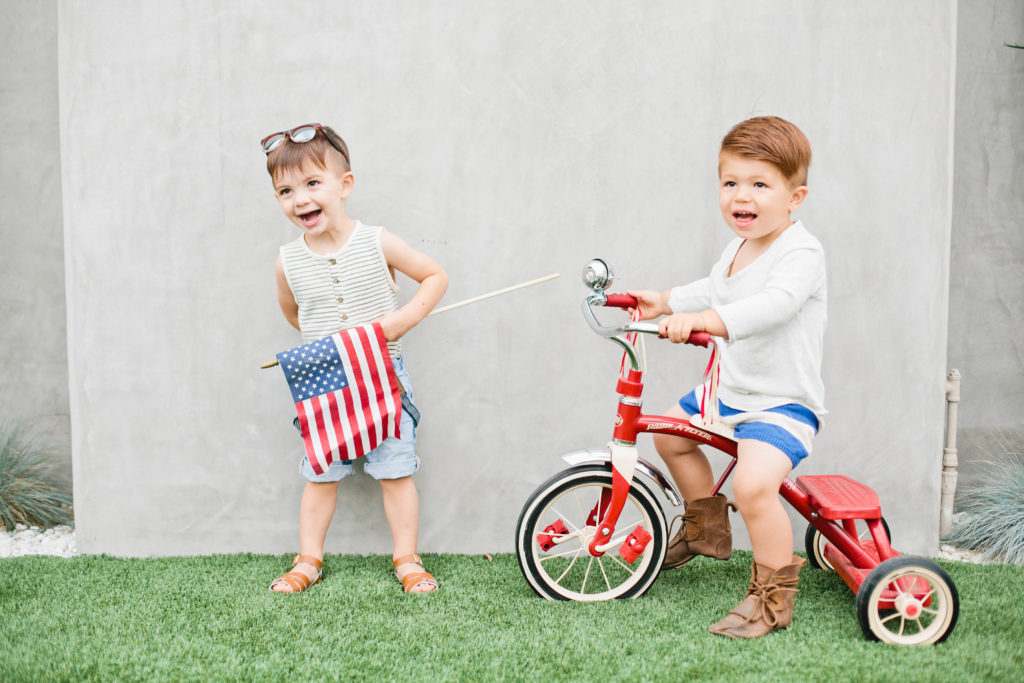 We have to share this last photo… These shoots with kiddos aren't always easy, and we always attempt to get a group shot, and needless to say, they don't always turn out, haha!  This was the best one, not too bad?!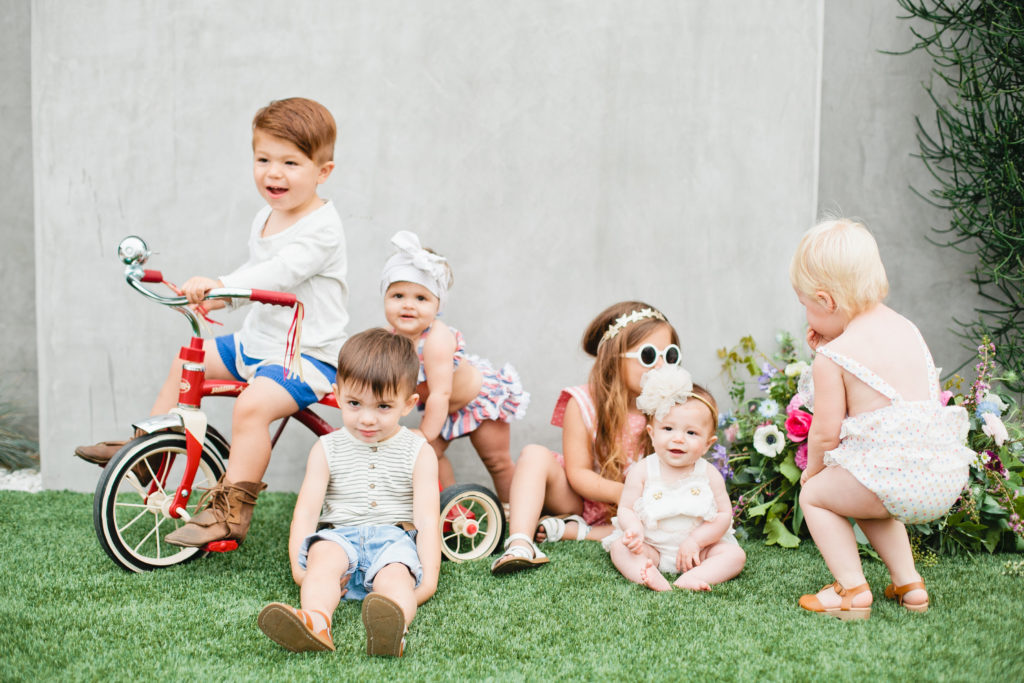 We hope you got inspired for your little's 4th of July style, or maybe you just are smiling because you saw all of the cuteness ;)  Either way, have a great 4th with your families!!  And make sure you head over to Sweet Threads to pick up all the adorable outfits for the little people in your life!
xx
Jacquelyn