Yay! It's Easter week, and that means its time to get your littles ready for their visit from the easter bunny.
We L O V E to dress our little up just as much as we love getting something new for us for any holiday, but easter is one of our favorites!
For the little girls in your life, we are feeling green + yellow this year!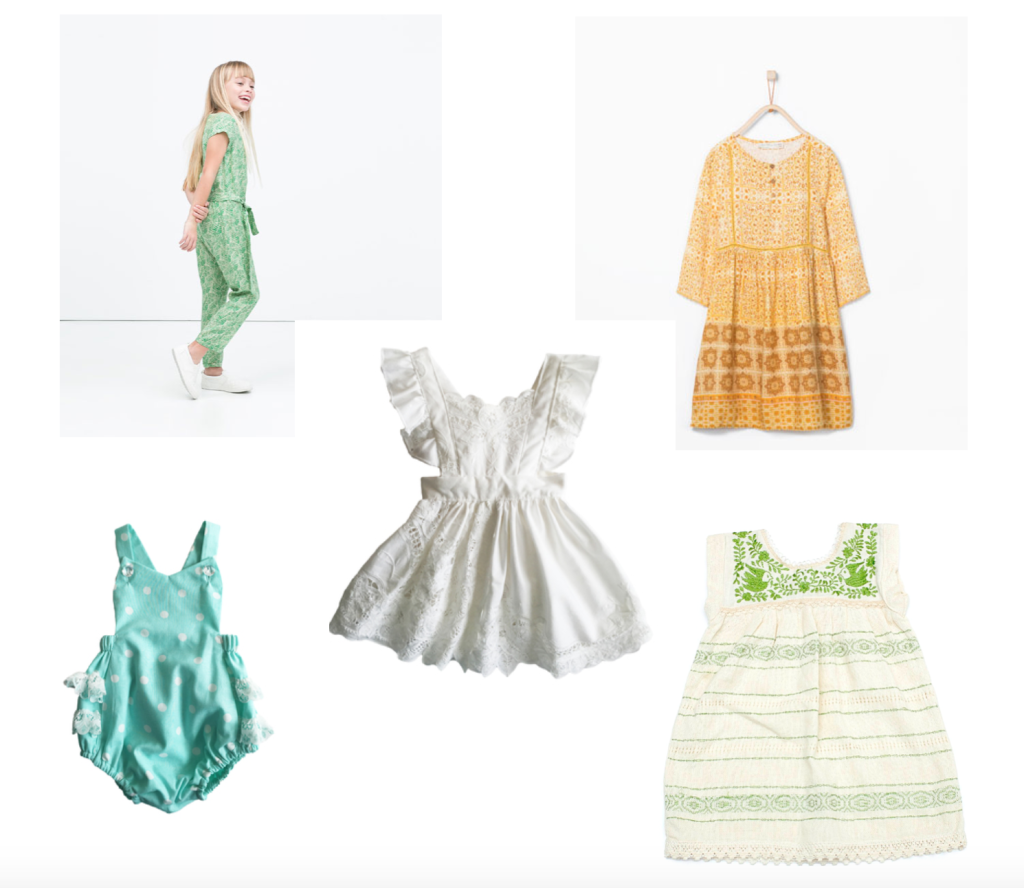 From Left to Right:
We are loving this spring green leaf romper from Zara. What little girl won't love to hop around in this number! Kinda reminds us of the fun spring Rebbeca Taylor jumpsuit we posted last week.
For your little boho bunny, this mid-yellow dress is the perfect dress! We will admit we have this our little beijinhos.
We can't go any spring holiday without any Lucca Valentine numbers!
This Goldie Romper in Pool Party Blue with that ruffled bottom just melts our hearts! And hands down favorite right now is the Everly Vintage Battenberg Lace Pinafore… a white dress on a litter girl is classic Easter style.
Last but not least, is this Handmade embroidered "manta" cotton top/dress.Handmade in Mexico this perfect little boho number has spring written all over it! and also loving this for a great summer staple.
For the little stud in your life….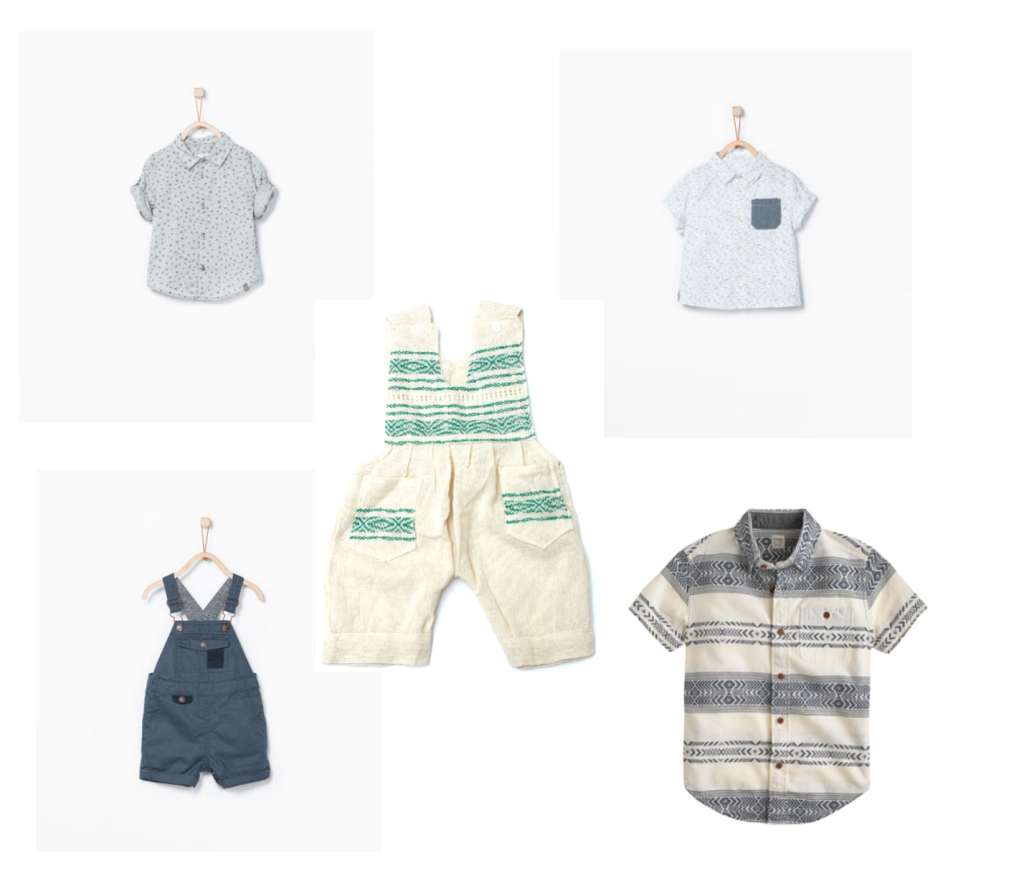 When looking for outfits for little boys, it can get… well… cheesy lets admit it. We found some cool items to have your beijinho set for some easter egg hunting.
From Left to Right:
Zara has great options for shirts for little boys.
The Broken stripes shirt with pocket detail will give your little man a modern vibe. We love to pair this shirt with any fun trouser or even a short like this one. We love sporting the suspenders "not in use" look.
Another fun Zara shirt is the Roll-up sleeve printed shirt in grey merl color. Similar to other shirt, but this one looks to have small floral detail which we think is perfect for spring.We definitely would pair this with some fun jeans like these.
A classic Easter style outfit is the overall. Now overalls are making a comeback, I know I got stuck in some way back when. We are loving these Zara blue ones for your little man. An updated look, these basic dungarees are so cute. My preference would be no shirt underneath, but that is just me!
Have a brother/sister combo to dress? Like matching outfits? Well we have you covered! This Handmade embroidered "manta" cotton romper in green matches the green dress we spoke of earlier. Both are Natural, unbleached raw cotton, and naturally dyed thread. We love this boho matching idea!
This boy's short-sleeve Secret Wash in embroidered stripe is the winner for your cool stud in your life. Love this pattern for any little boy, and can be used throughout Spring and Summer.
We hope this gave you some good inspiration for this Sunday
Happy Easter week!
xoxo