Happy Memorial Day!
What is everyone up to today? Surely, it's filled with lots of bbq action, fun in the sun, and maybe a drink or two. We celebrated yesterday, and get to sit in the car for three hours driving back to my parent's house. Whoo hoo! The hubby always drives, so I gotta keep myself entertained while riding shotgun. I'm reasonably the worst person to sit next to as I'm always on my phone, which you can trust that I'm online shopping or on Instagram. You guys do the same thing, correct? I know I'm not the only one. Best wife award of the year over here. This morning, I was gearing up for our week on the blog, and cactus' were on my mind. We have a fun recipe for Friday, and it got me into a cactus state of mind. I found this adorable cactus plate online, and before you know.. I'm throwing myself a little cactus inspired brunch. Shop the post below to get a little touch of cactus love in your life!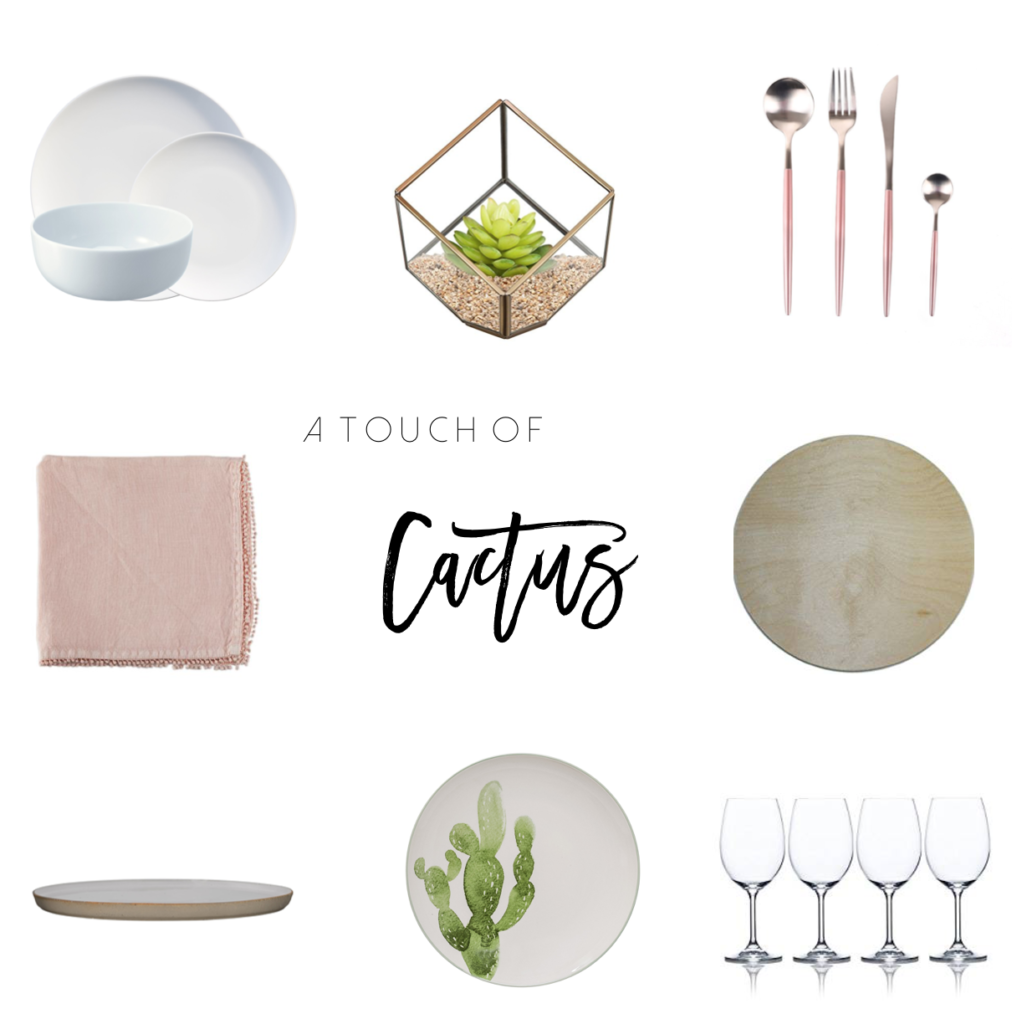 I have had these pink + silver flatware in my Amazon wishlist forever. I haven't found a good excuse to buy them yet, but this little mood board just landed them into my cart. Having different kinds of flatware; has become my new obsession. I love this vibe with the cactus plate that would sit on top or mixed with the ceramic barbara plate on top of a wooden charger. Add in some dusty rose colored fringed napkins, and heart eyes all around. Those wooden chargers are such a great deal as they are an add-on item, and are a multi-use item. And how cute is that geometric terrarium? Such a fun summer staple for your outdoor and even indoor decor. This tablescape has me itching for some summer fun. This tablescape would also be so cute for a bridal or baby shower too!
Get all the goodies here!

xx
Abby