With the 4th coming up, it's time to get party ready. The 4th as a parent is much more different then it was with no kids that is for sure! Nowadays, it's all about the little ones and what is on the menu. Being a parent, you want to make the best memories for your kids, and the 4th is one of those days you want to make fun for them! Along with kid-friendly activities, it's all about good food, beat the heat cocktails, and a little firework action at the end of the night.
Let's start off with some fun kid activities! The 4th is a holiday that is an all day celebration that is spent outside. Gotta kept those kids happy and occupied, so they don't keep asking about those fireworks. Here are my favorite outdoor games for keeping those little fireworks happy! It might keep the adults occupied too!
I don't know who might love this more, the kids or the parents?!? This giant bowling set is a slip and slide that anyone will want to try!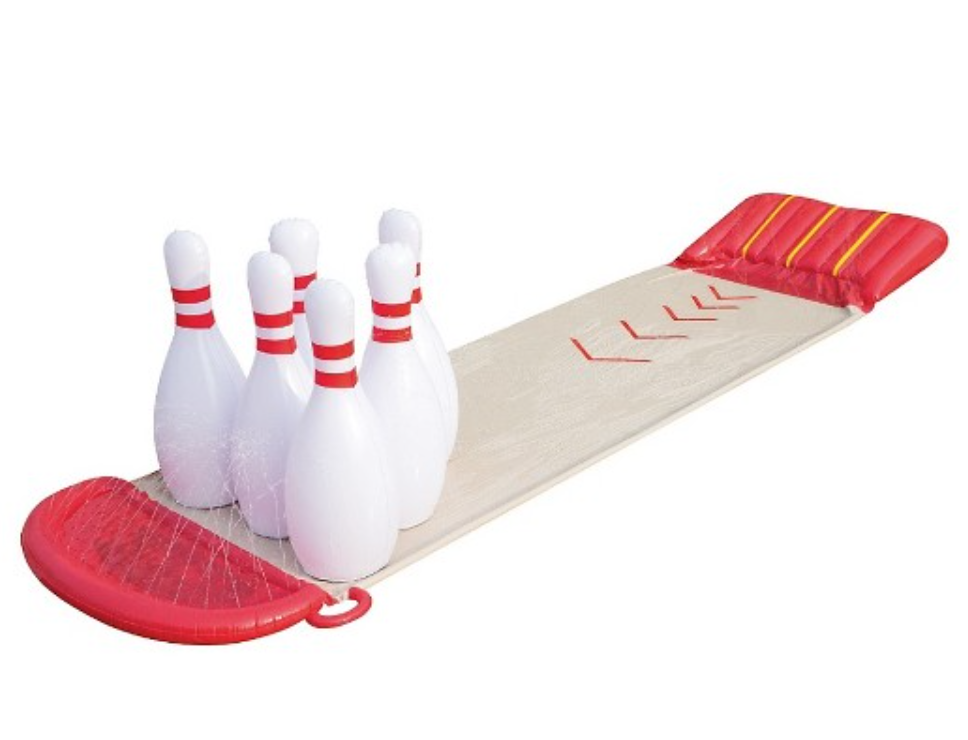 Corn hole anyone?!?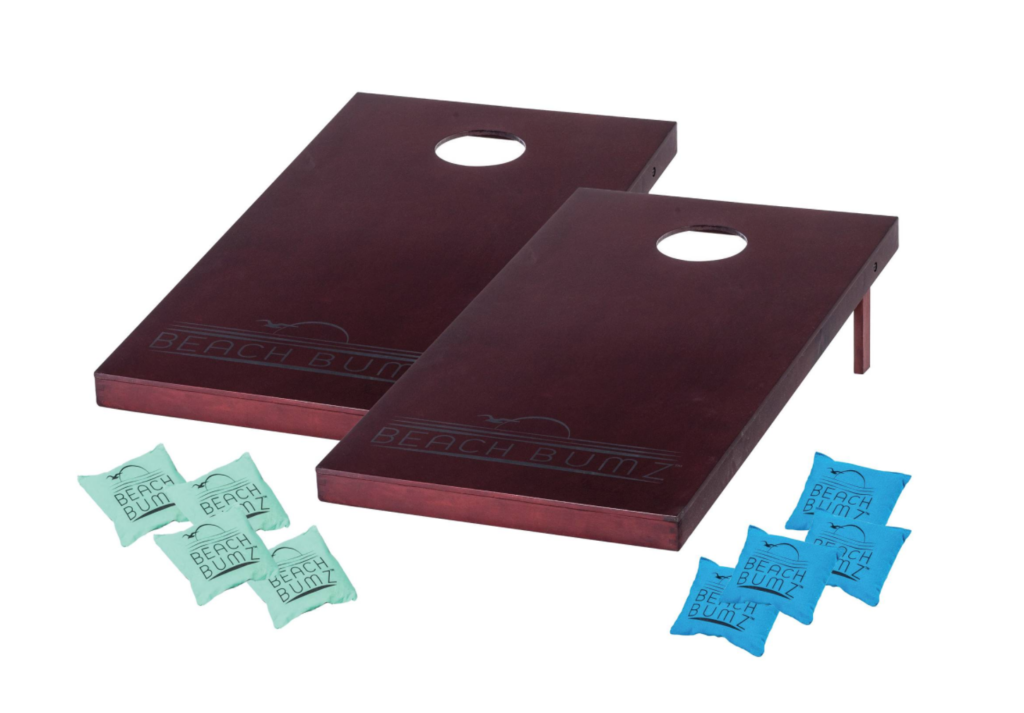 Just a hop, skip, and jump away from having fun all day! This Kids Hopscotch Rug is a classic game your child will love! It also comes with bean bags for more games to play.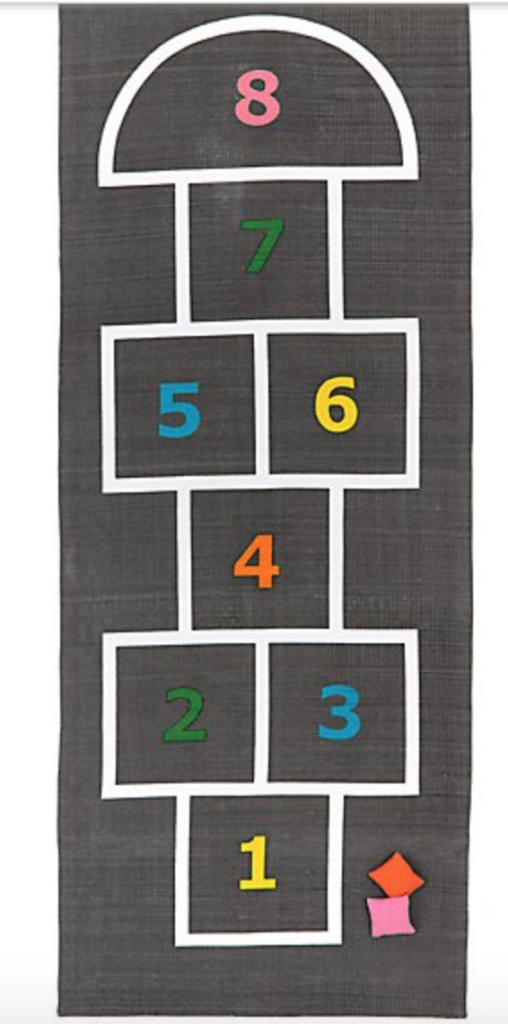 Now for us! 4th table decor can get kinda cheesy. I try to look for ways to incorporate other colors. I like the idea of adding blush to the mix and adding a texture like bamboo to create a California-style twist to it.
All these items are outdoor friendly!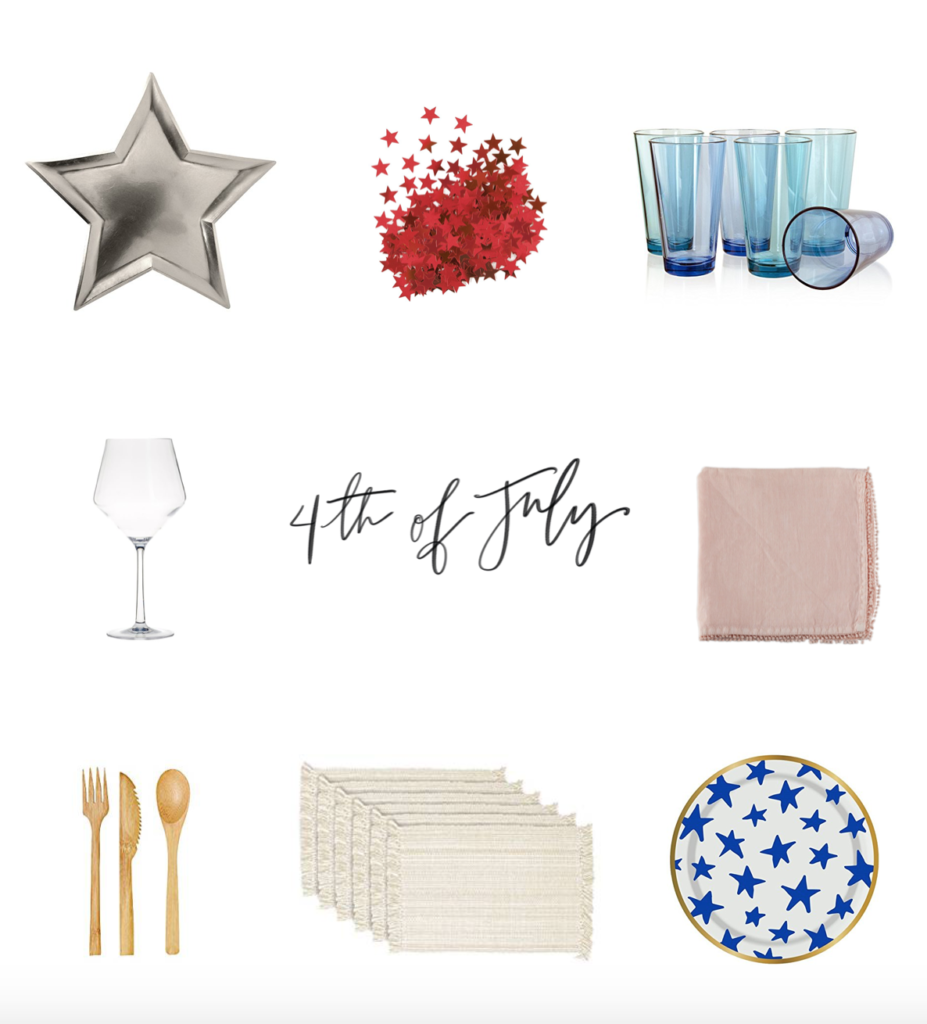 Silver Star Plate | Red Star Confetti | Blue Tumblers | Wine Glass | Blush Napkins | Bamboo Flatware | Cream Fringe Placemat | Blue Star Plates
Shop it all here!!

Happy Sunday!
xx
Abby
SaveSave