I'm excited for this month's wedding vendor spotlight because I just had the pleasure of hanging out with this beautiful lady. Carlie Statsky was one of the first photographers we worked with. Right when we started, our first styled shoot! I reached out to her because I had admired her work for sometime and considered her one of the best. Lucky for me, she was excited about our mood board and concept we had for our shoot. At the time I was so new in the industry I was just so excited she said yes to us!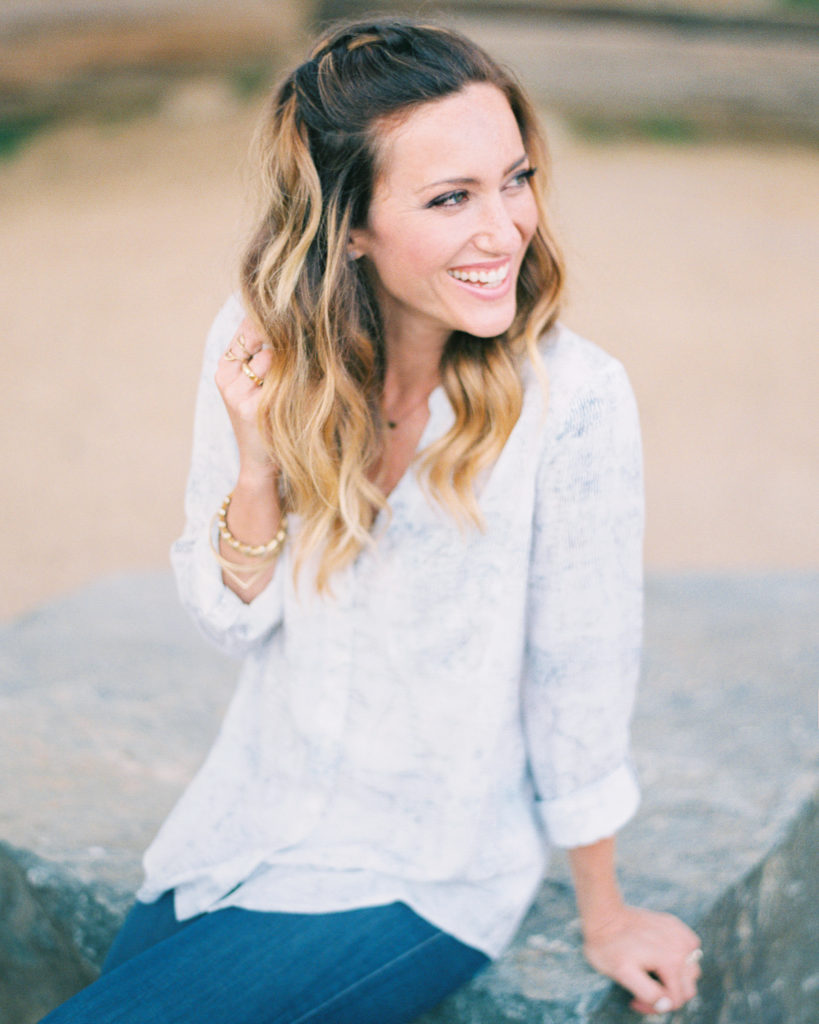 Now years later we are all lucky to call Carlie a friend. We've done some really fun projects with her, big occasions for her family and amazing trips for us. The best part is getting to know her incredible family along the way! At our first shoot when she strolled in with her husband Gabe, all of us were in awe of this beautiful couple. We have since dubbed her husband Gabe the Babe. Her kids Myles and Kaia are beyond cute and sweet and just as talented as their Mom & Dad.Carlie's work is nothing short of beautiful every single time, and I really think it's because she takes so much pride in it. Working with her I see her take time to get each and every detail, something I so appreciate as a stylist as so much time is put into each project or wedding. She's easy to work with, always patient and handles everything with a smile. We truly can't say enough good things about this talented lady, so we just had to share her with you today. I know you will fall in love with her like we have, and her whole family. Keep reading for our Q&A with this talented woman.
Tell us a little bit about you…
I'm a wife to Gabe, a mama to Myles, (who's almost 13) and Kaia, ( who's 10) and a photographer and workshop host living out in the Santa Cruz Mountains. I was born in San Francisco to an artist and an entrepreneur, both of whom have hippy hearts and aren't afraid to take risks in life. Our family moved to Australia when I was in elementary school and I spent all of my high school years there, as well as some post-college years too, so I consider myself both American and Australian. Growing growing up in both of those countries, plus my time spent living in Barbados and New Zealand, have shaped who I am… Someone obsessed with travel, family, good humor, good design, people's stories, moments of joy, documenting meaningful moments, new experiences, and all things personal growth related.
You can usually find me editing photos in the rad little office that my husband Gabe built for me while listening to This American Life, The Good Life Project , Jess Lively or Ted talk podcasts, going for runs along Westcliff with Gabe while our kids bike beside us, traveling to some of Northern California's most beautiful spots to photograph weddings with Gabe as my amazing second shooter, making beds and cleaning up after my kids because clutter and messes hurt my eyes, making time for girls' night out, or dreaming up some new idea for a photoshoot, a workshop or a trip away. I feel incredibly grateful that I get to have a creative and fulfilling career, while raising our family close to our family and lots of nature. Life feels both grounded and expansive, which is what I crave on the daily.
I first fell in love with photography when I was a teenager growing up in Australia, because my babysitter, (who I thought was the absolute coolest) was into all things creative; especially photography. She taught me the basics and then took me on my first overnight backpacking trip to Wineglass Bay in Tasmania. It was such a beautiful and inspiring experience for me, and I loved how my photos from that trip kept all of those special memories and positive feelings so alive and tangible for me.
Then shortly after that trip my brother and I were home for Christmas holidays, (our summer vacation) and this huge hail storm hit, so the cold ice hitting the hot earth created a huge layer of steam all over the ground, so I grabbed my camera filled with sepia film and ran all over our country property taking photos of my brother silhouetted in the steam. I'll never forget the feeling when I went to pick the film up, and the photos somehow completely captured the magical, eery and enchanted feeling of that day.
From that moment on I knew that I wanted to be a photographer, so when I left Australia for college in the US I applied to do an independent bachelor's degree in photojournalism, combining all of the photography from the art department with all of the journalism, social documentation and anthropology courses that I could, with dreams of telling stories with my photos for a living.
I am still so obsessed with witnessing and documenting the total joy and love shared between people in such intimate moments, in such beautiful places on a wedding day. I think that positive and powerful energy is contagious and my husband and I always leave a wedding on a high that leaves a real impact on our daily lives. We always end up getting to see the most beautiful sides of people, their families and their relationships, and those characters and connections often leave us feeling inspired to be better partners, parents and friends ourselves.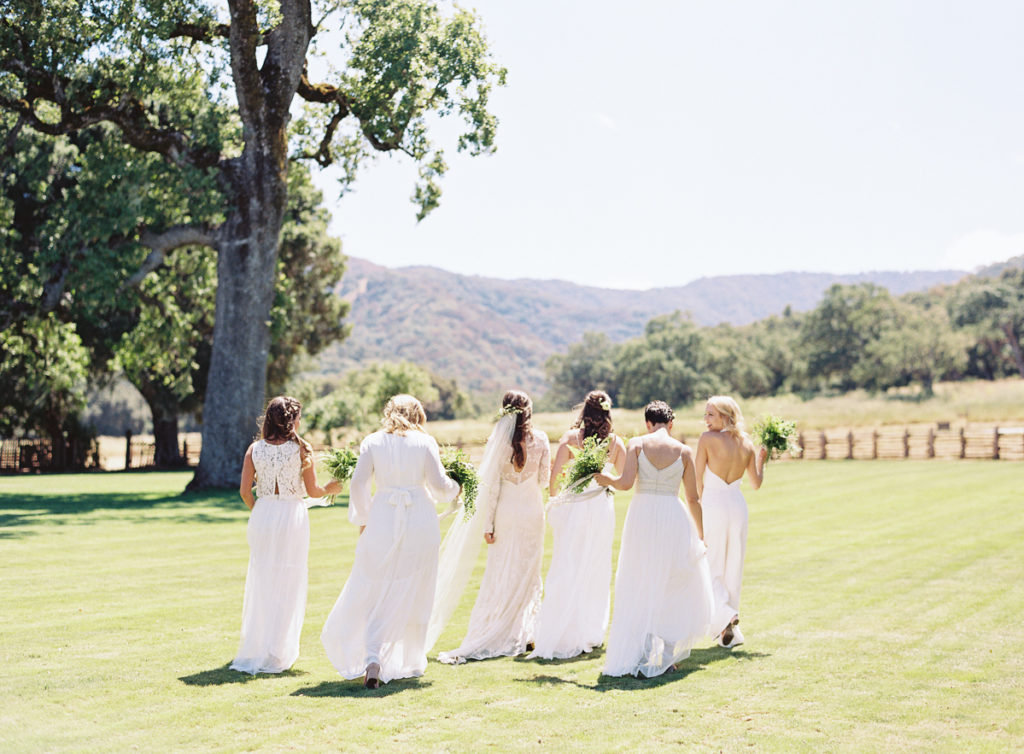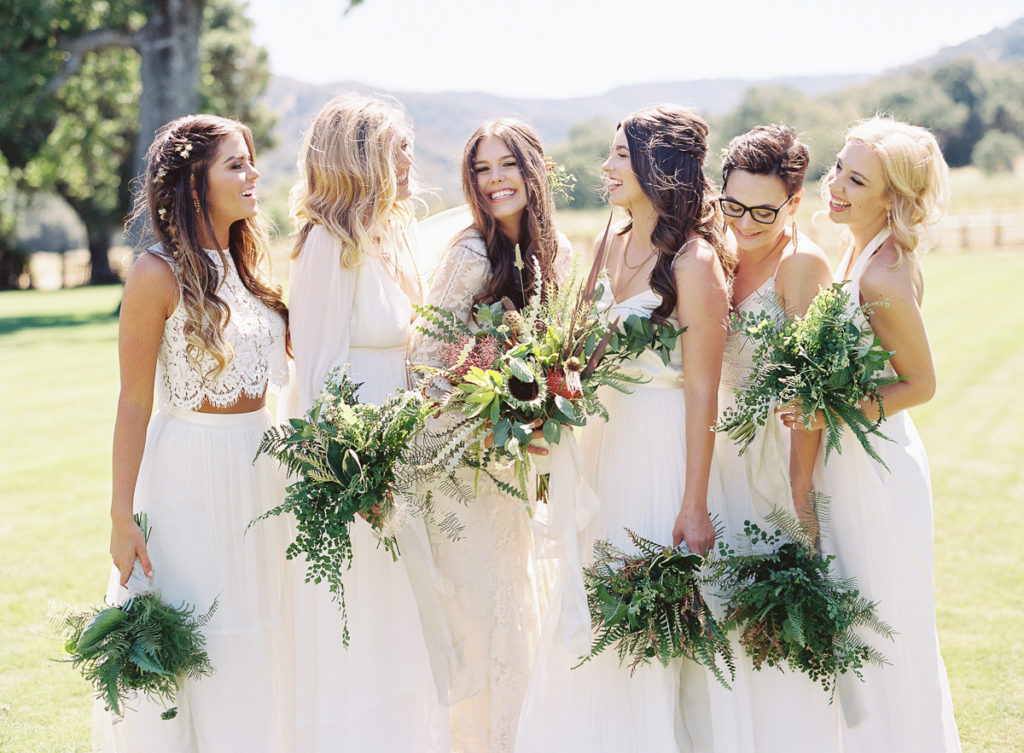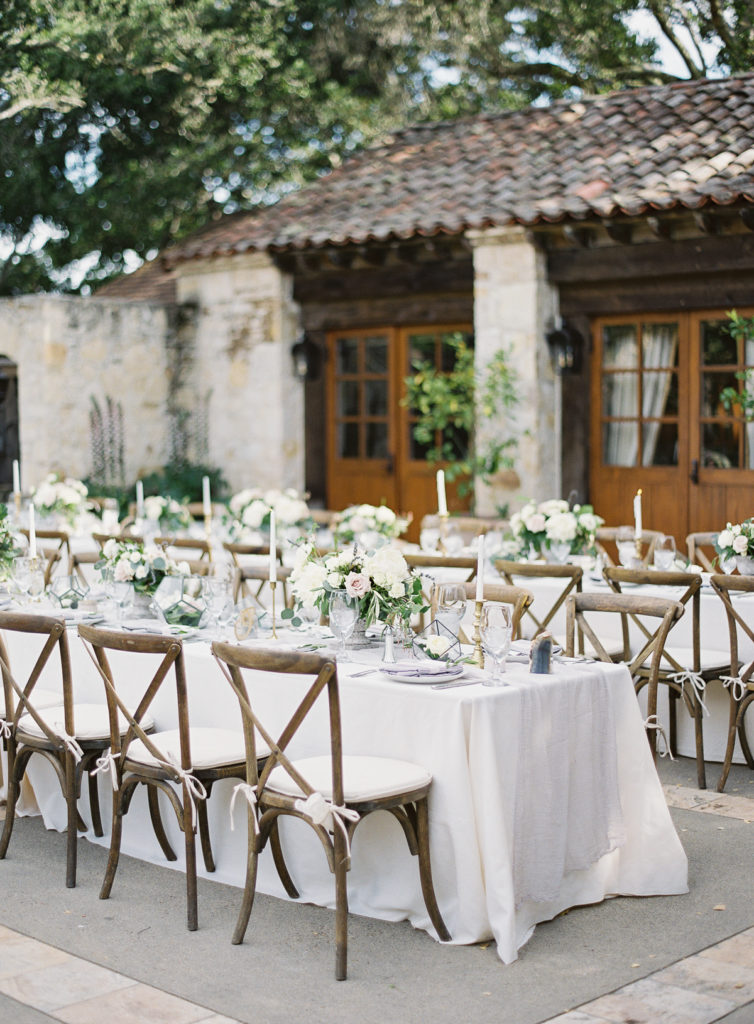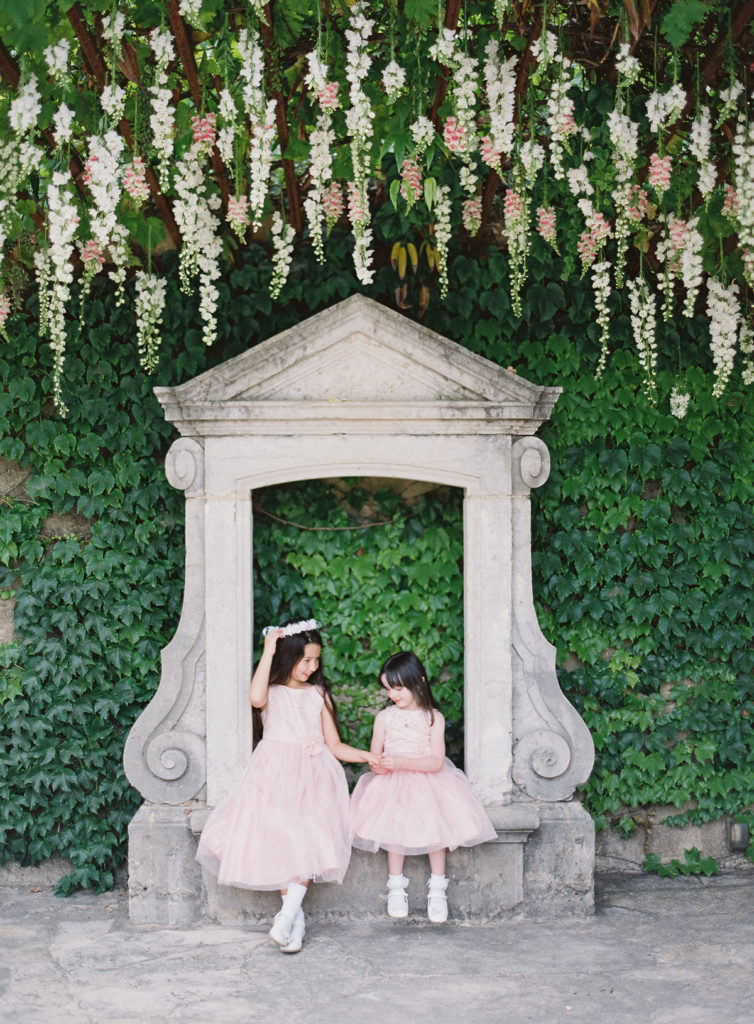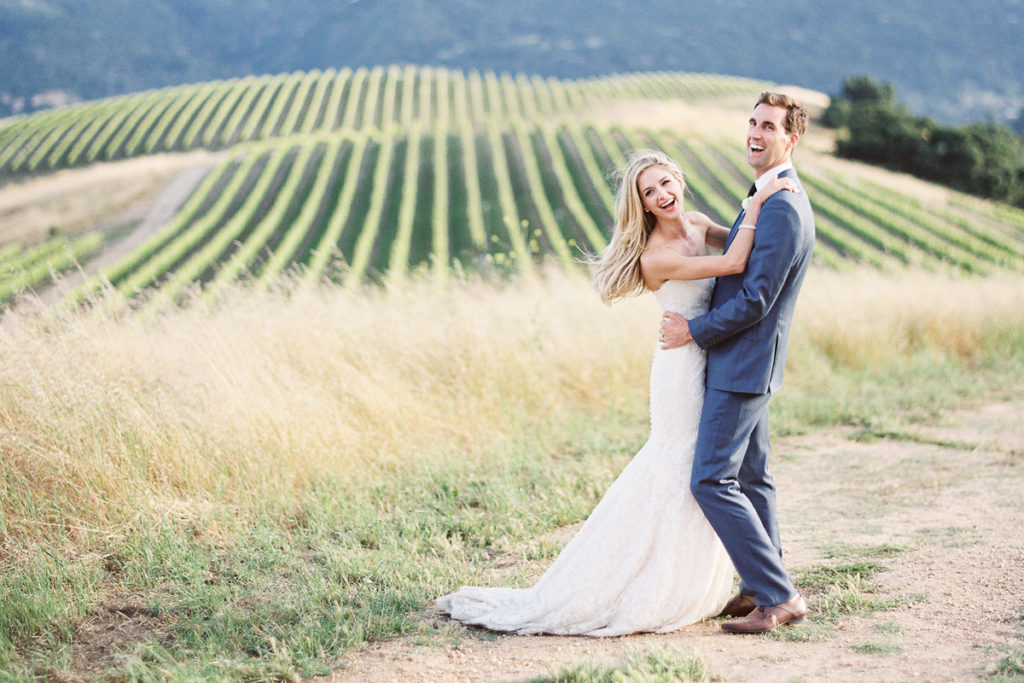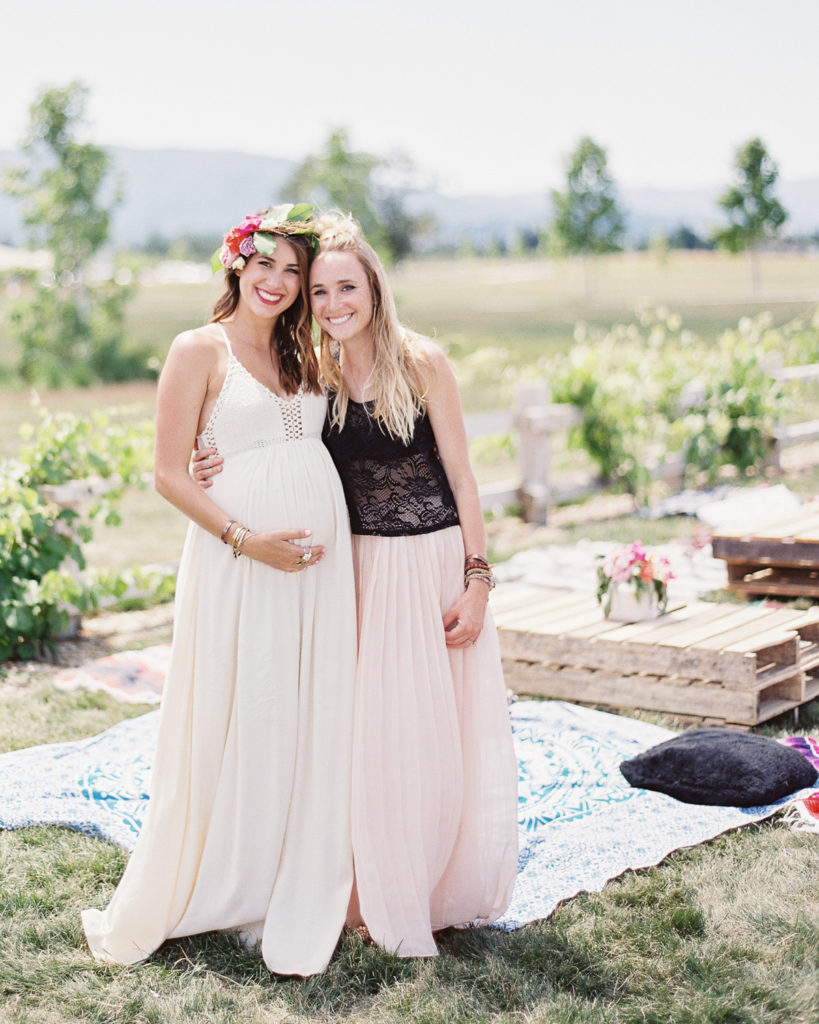 How do you stay creative outside of photography?
We love to travel as a family, (everything from little stay-cations to big international trips) and that always provides a fresh perspective, but I also just love to document the small, beautiful and meaningful moments of raising our family in Santa Cruz just using my phone. I like to think of each photo as a little declaration of gratitude, and I think that most of my art is really inspired by the moment of love, beauty and connection in the world around us.
I also really love to collaborate with other creative professionals in the wedding and event industry to do inspirational shoots each and every year, so that we can dream up new ideas and try new things. I've also been shooting a lot of film again on my medium format Contax camera, because that feeling I get when fresh scans arrive in my inbox totally reminds me of those same feelings I got when I first started loving photography.
Oh that ever-elusive work-family life balance! If that actually exists, I don't think that I've found it yet, but I think that we can all find our own sweet spot somewhere close to it. :) Having an office that's separate from my house has really helped me to be more focused and productive when I'm at work, and more present when I'm home with the kids. I also schedule one weekend off a month so that I don't miss out on all of the weekend fun with the kids, and we never do back-to-back weddings anymore.
I have to say I couldn't do it all without the amazing support and help from the 4 grandparents who are actively involved in our kids' lives. Having them around means that I can be away for weddings and not be riddled with mom-guilt because I know that they're in such good hands, and when we miss sport games etc we're getting play-by-play texts, photos and videos sent to us so we feel like we're almost there too. I've found that it's so important to ask for help when needed, to delegate tasks that don't inspire me and slow me down, to set boundaries for myself on when it's time for me leave work behind, and to keep working on myself as both a business owner and a mom. Some days I'm in that sweet, almost-balanced spot, and some days I'm not and just have to try again the next day.
Oooh that's a tough one …. if I'm allowed to count one I didn't shoot but one that we worked on together it would definitely have to be my
40th birthday party in Palm Springs
! That was a weekend I'll never forget and you ladies went above beyond to make it such a perfect evening for us all!
Then I have so many favorites that I've shot, but 2 are tied for the top spot: One was the
Reach workshop
that I hosted with
Allison from Engaged and Inspired
at Holman Ranch. It was so rad to have all of the attendees sitting down and enjoying a meal together at the beautiful, colorful fiesta-inspired table that you ladies helped design, and then head up the hill for a sunset styled shoot with the most inspiring couple, wedding-day details, and Carmel Valley views to capture.
The second was our recent Beijos Girls' getaway trip to Guerneville. It was so much fun to explore all over that cute town with you 3 and then stay up late drinking wine and talking by the campfire outside our Autocamp airstreams. I love how you ladies continue to innovate and create such inspiring and beautiful content for your readers, and how you're all hard-working and creative mamas. All 3 of you can effortlessly whip up the prettiest tablescape, outfit or cocktail recipe, all while holding a baby on your hip and looking like a babe! I'm already looking forward to our next photoshoot adventure together…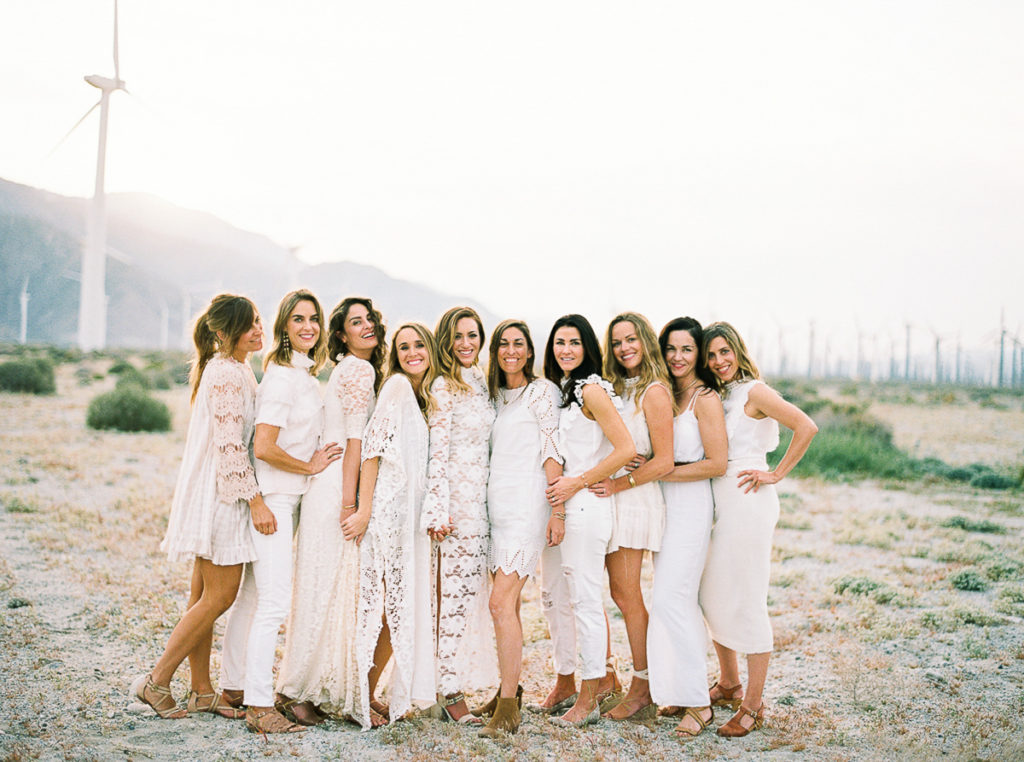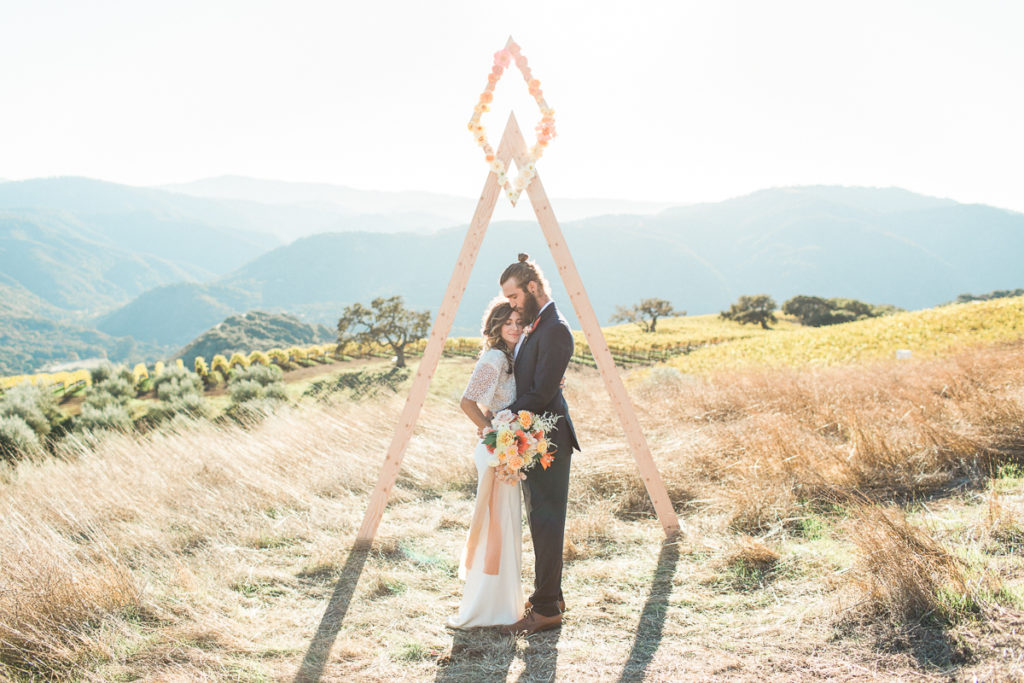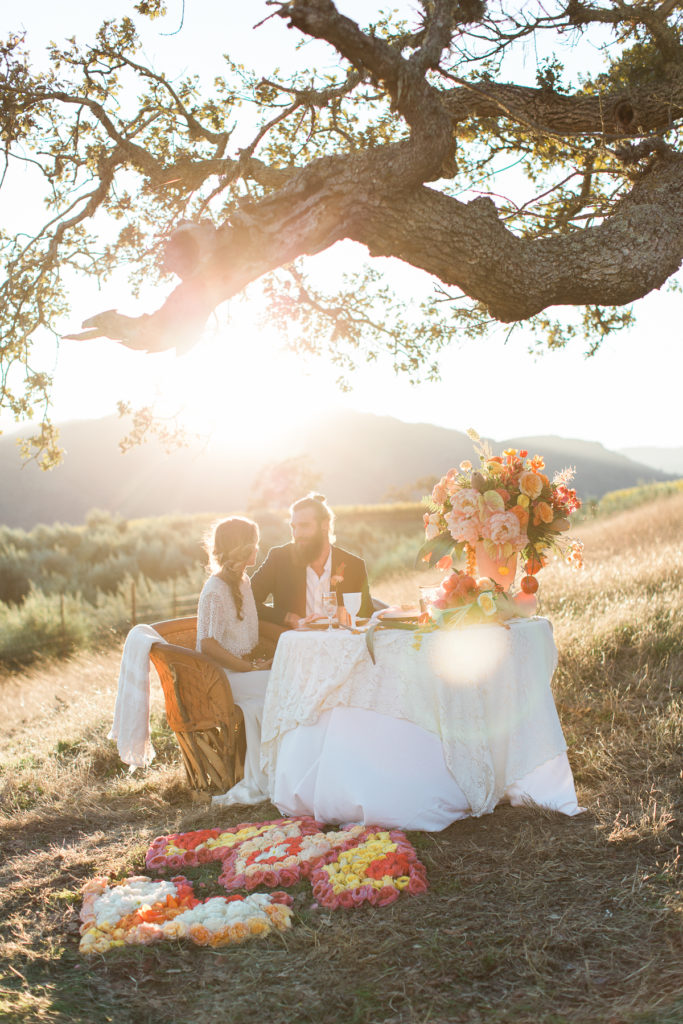 What 3 words describe you best?
Sentimental, (aka sappy AF) excitable, and adaptable
1. I have very eclectic music taste, from folksy girl power type artists to full on gansta rap. My friends would make fun of me for knowing all of the lyrics to both the Indigo Girls and Eazy E. :)
2. After college I drove all the way around Australia by myself with my camera and my surf board in an old 4 wheel drive Land Cruiser that had a sofa that converted into a bed in the back. I've had close encounters with sharks, crocodiles, stonefish and crazy people. I've also have close encounters with some of the most beautiful people and places too, and I'm just happy to be alive to tell my kids the stories!
3. I was actually living in Sydney, Australia when I met Gabe. We met through mutual friends at a graduation party and we were inseparable for the next 5 days. After only 5 days of knowing him, I decided to move country for him. I've done some crazy things in my life, but that was probably the craziest – I'm so glad that my intuition proved me right and that things worked out, as we' recently celebrated 13 years of marriage!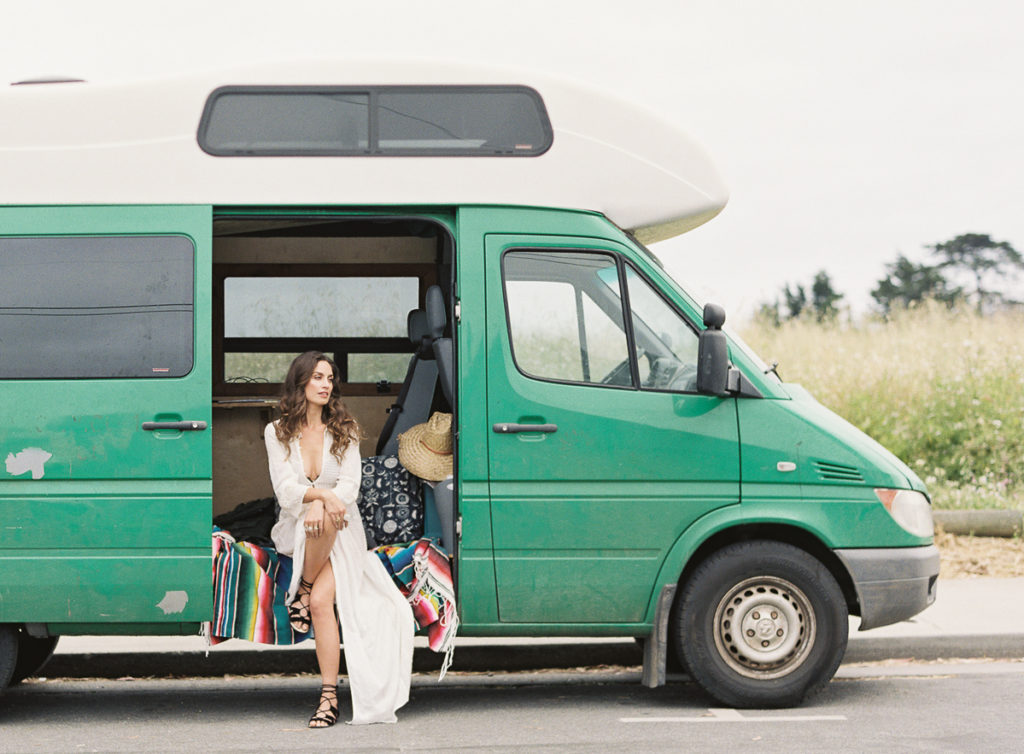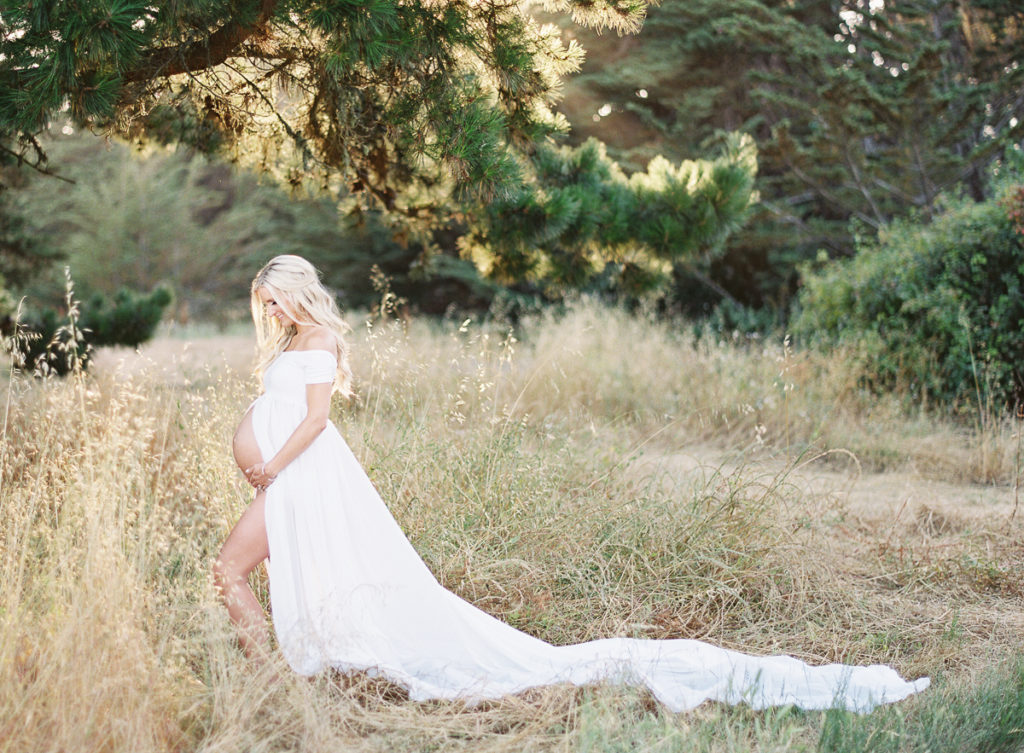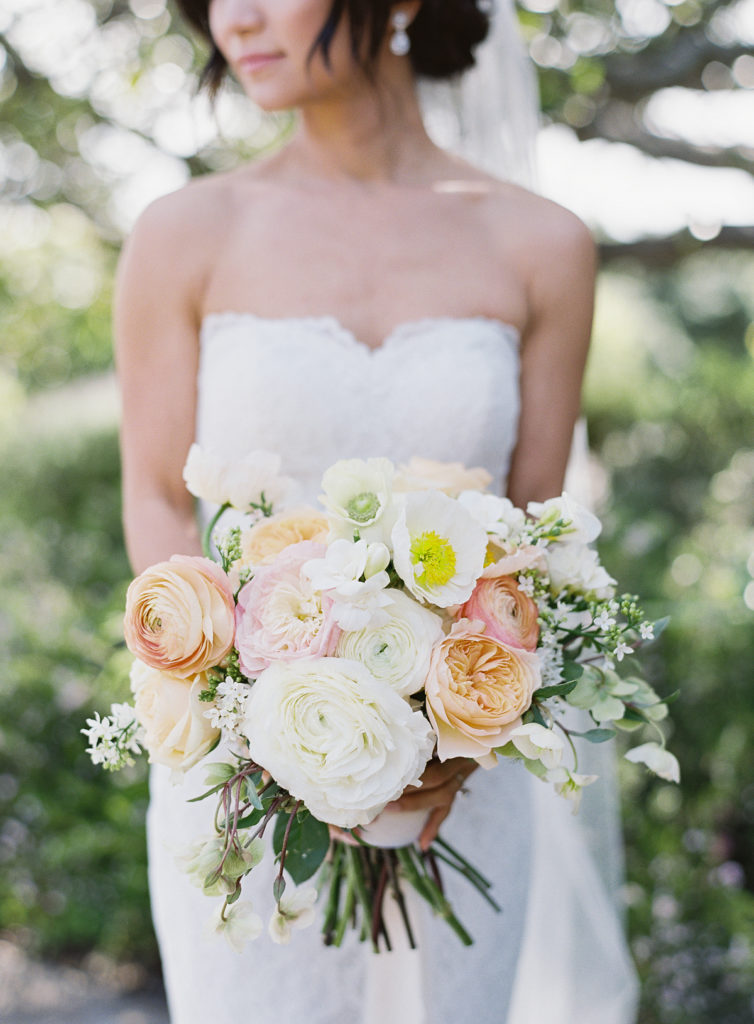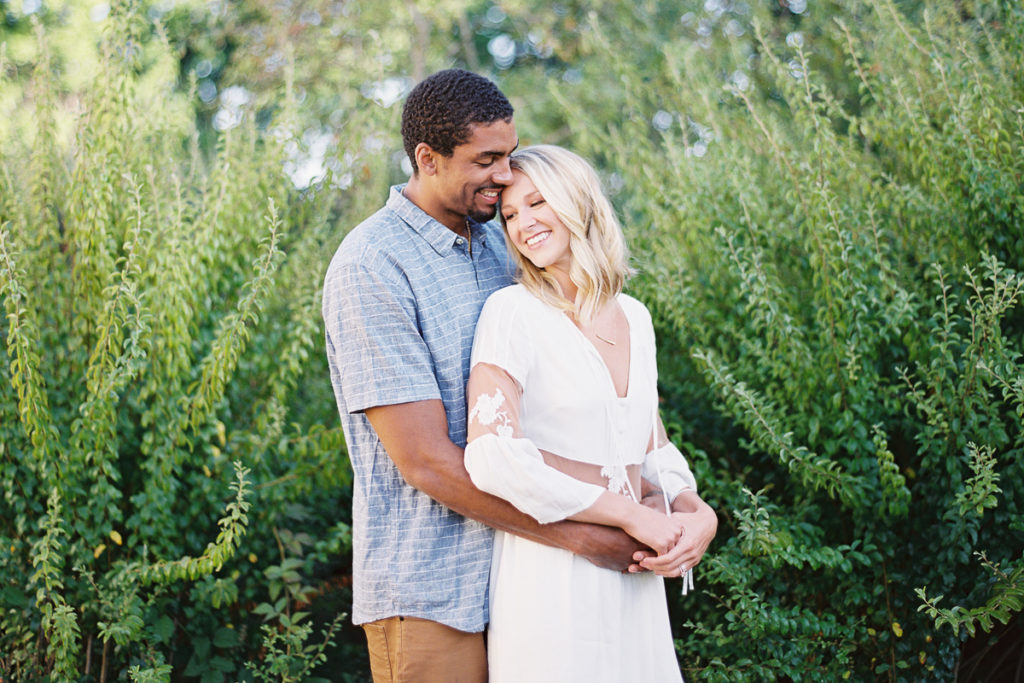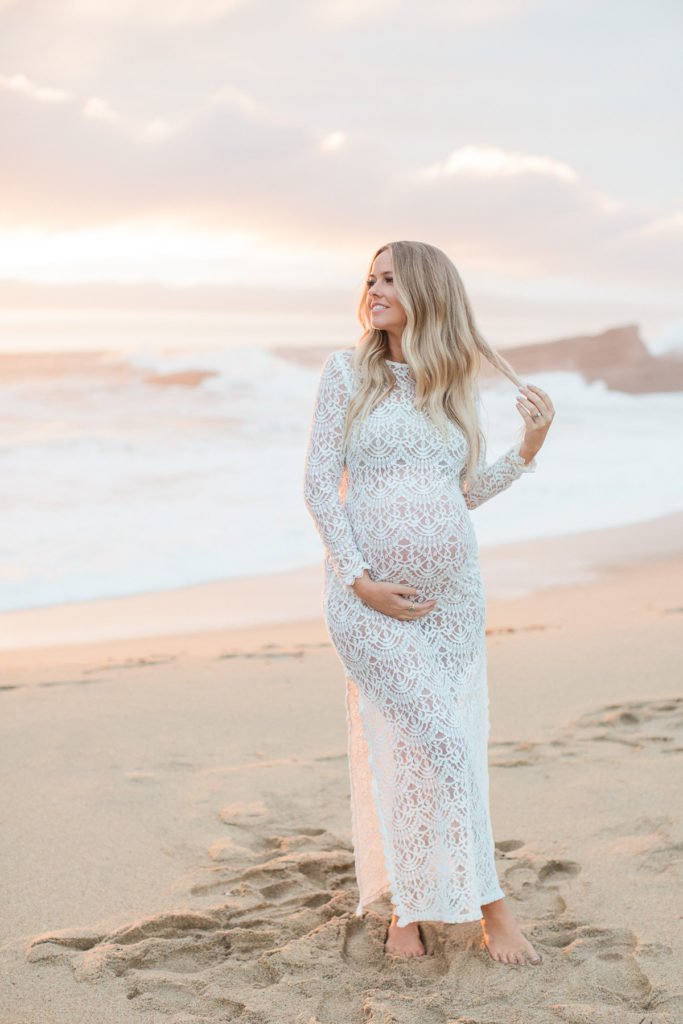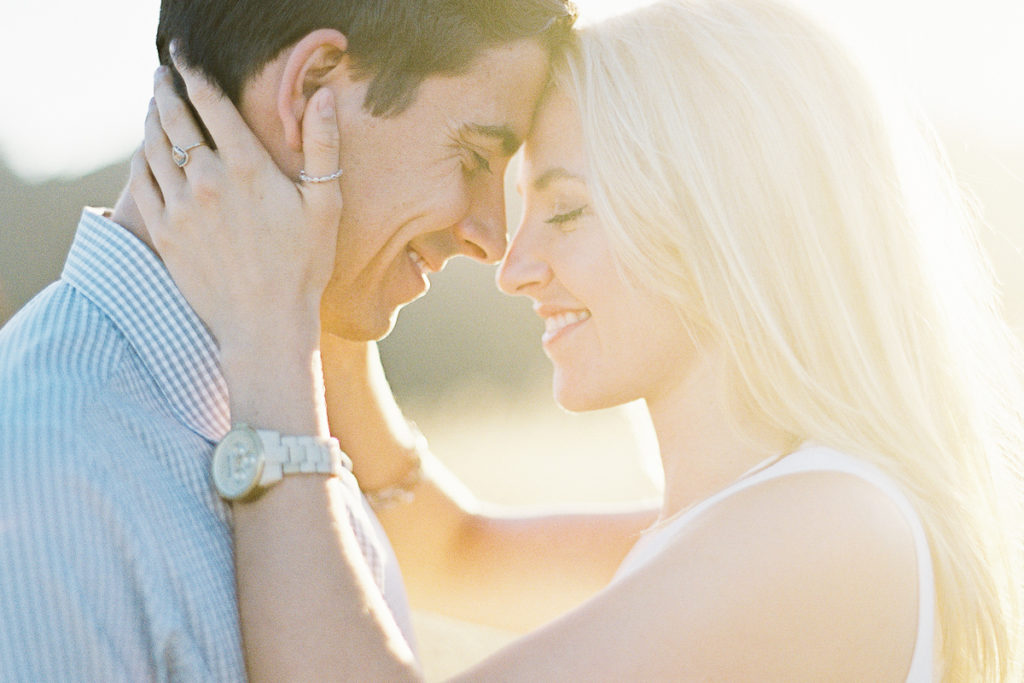 On an ideal weekend off where would we find you and what would you be doing?
Any weekend off is an ideal weekend in my book, but I love going on little trips with my family and close friends to all of the amazing places where we usually work, like Big Sur, Carmel Valley, Napa or Tahoe, and just enjoying all of the good food, wine, views and pools/hot tubs that they have to offer. I'm not one to sleep in, as I'm always too excited to see all of the pretty places and do all of the fun things. I usually need a weekend off after my ideal weekend, because they're kinda exhausting, but you won't find me complaining one bit. I'm always down for some quality family time and an adventure…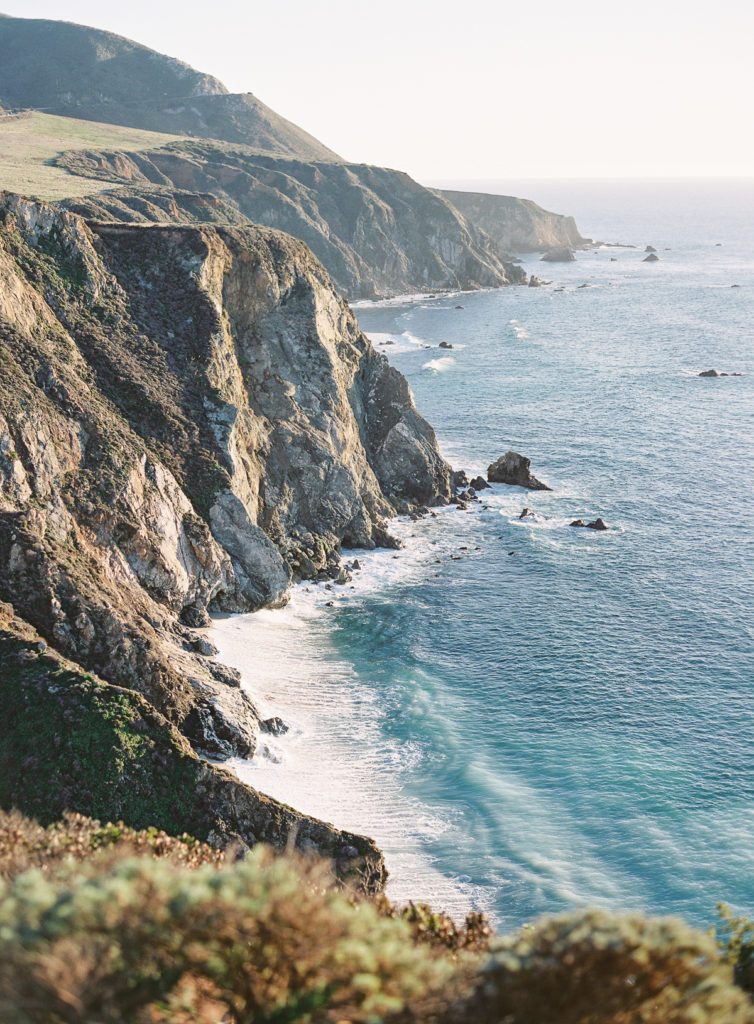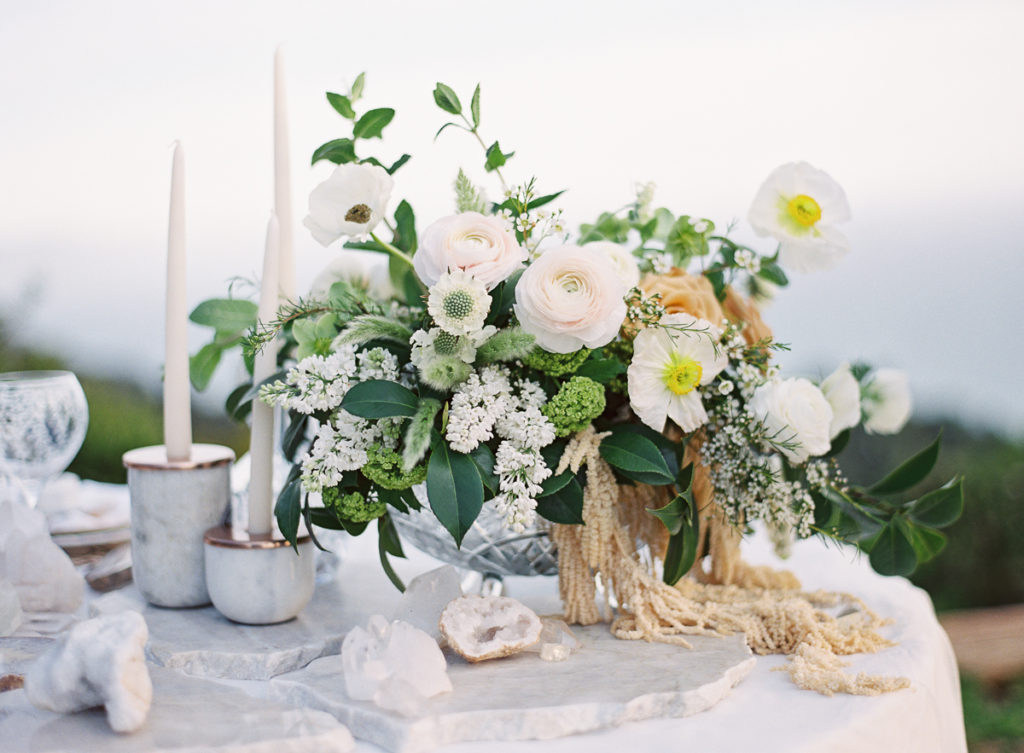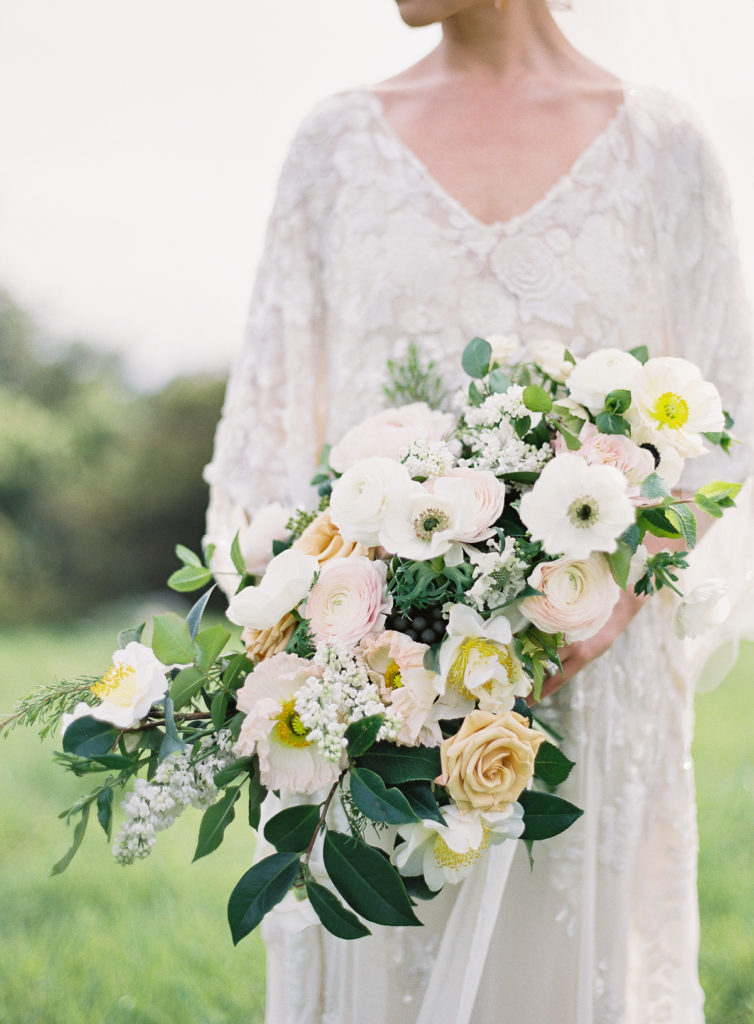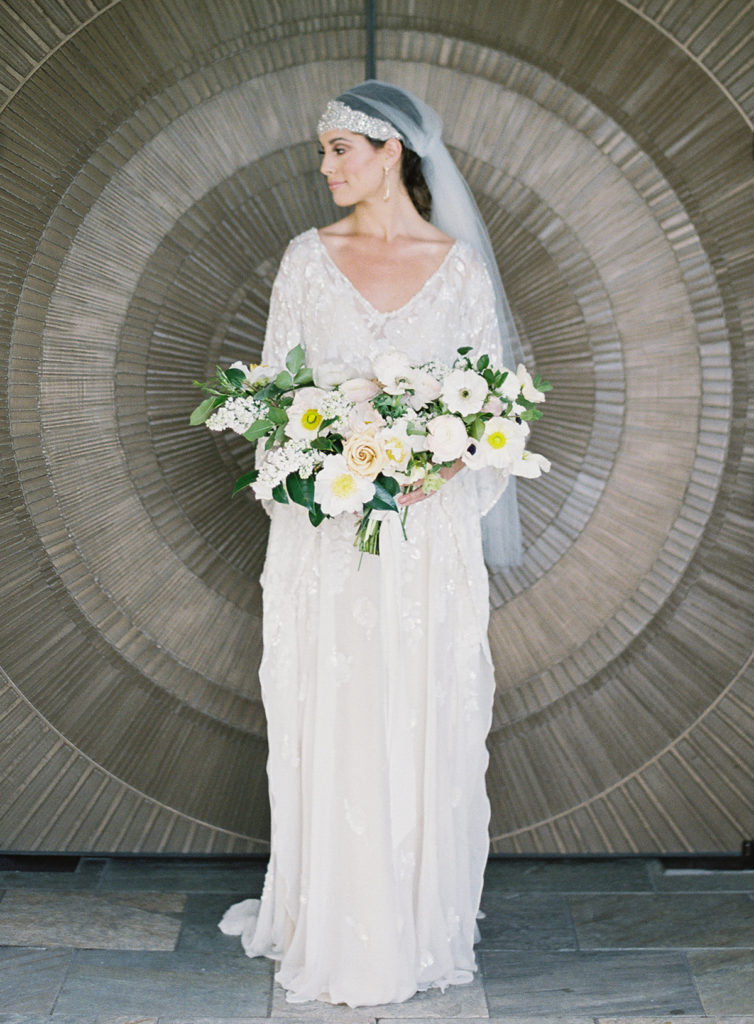 We feel so honored to have worked with Carlie and to call her our friend. Thank you for sharing a little bit more about you and all of these gorgeous photos!
xx
Jacquelyn