Father's Day is this Sunday and to celebrate it we wanted to show you some sweet and casual ways our girls celebrated with their first love's…their Daddy's!!  I don't know about your families, but our girls are definite daddy's girls and it sure shines through in these moments.
I took it out to our front yard.  Edie and Isla love to play out there with their daddy.  They play sports and they actually love to garden together, it's the coolest thing to watch.  For now Isla just tags along in her stroller watching them in admiration totally content to be outside.
It was very simple, I got my fave blanket and pillow collection from Boho Pillow and laid it out for them to have a little picnic. The hubby made this nifty little wood palate that I just love for special spontaneous dates like this.
Photos by Megan Welker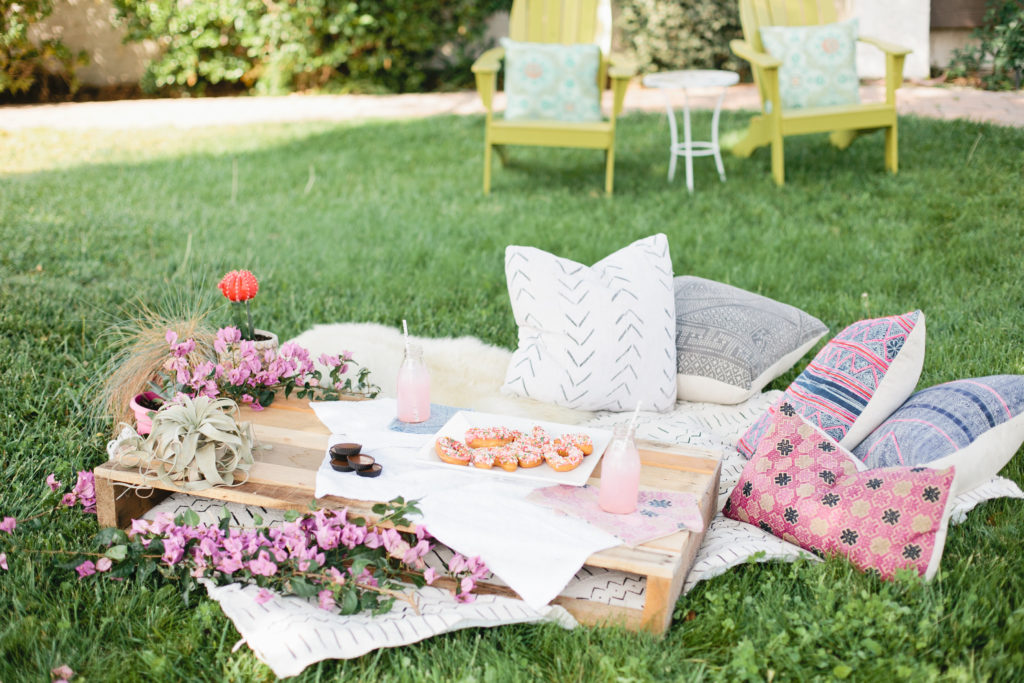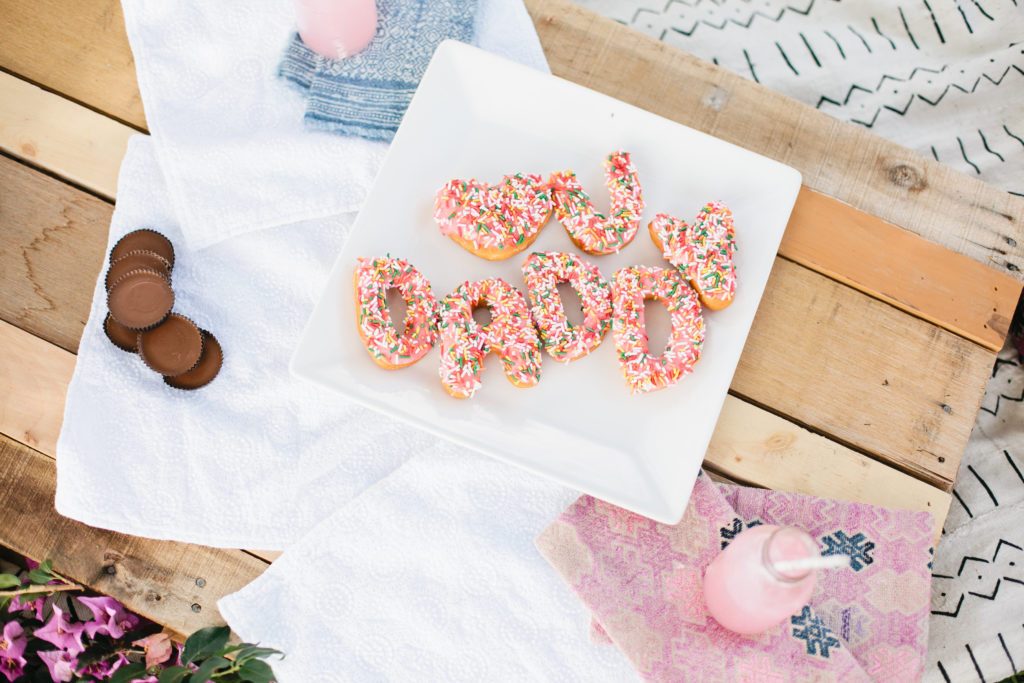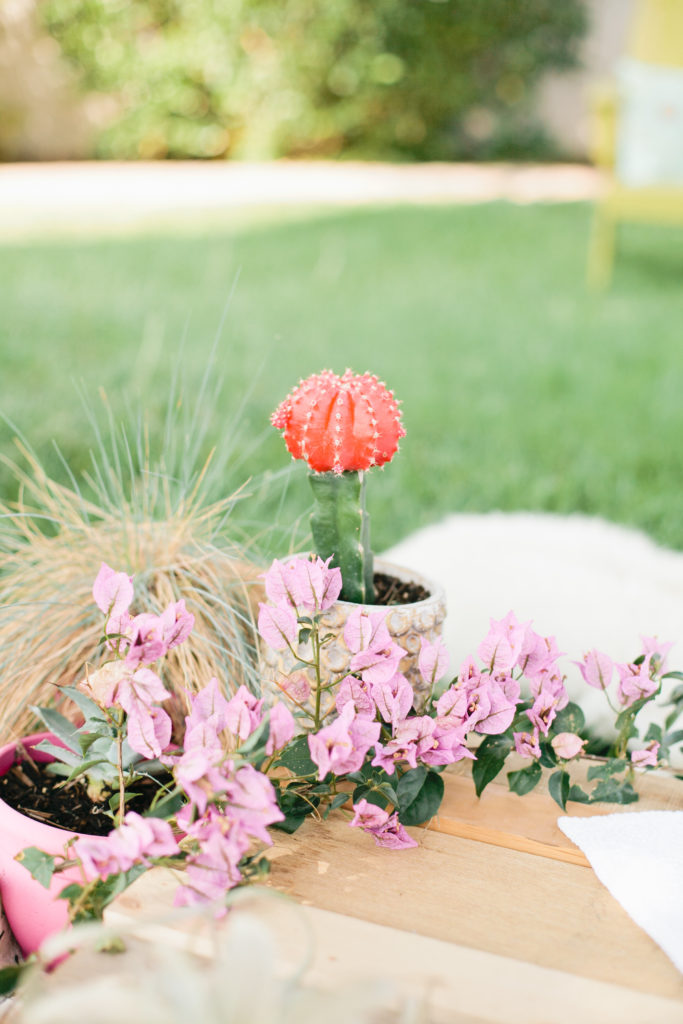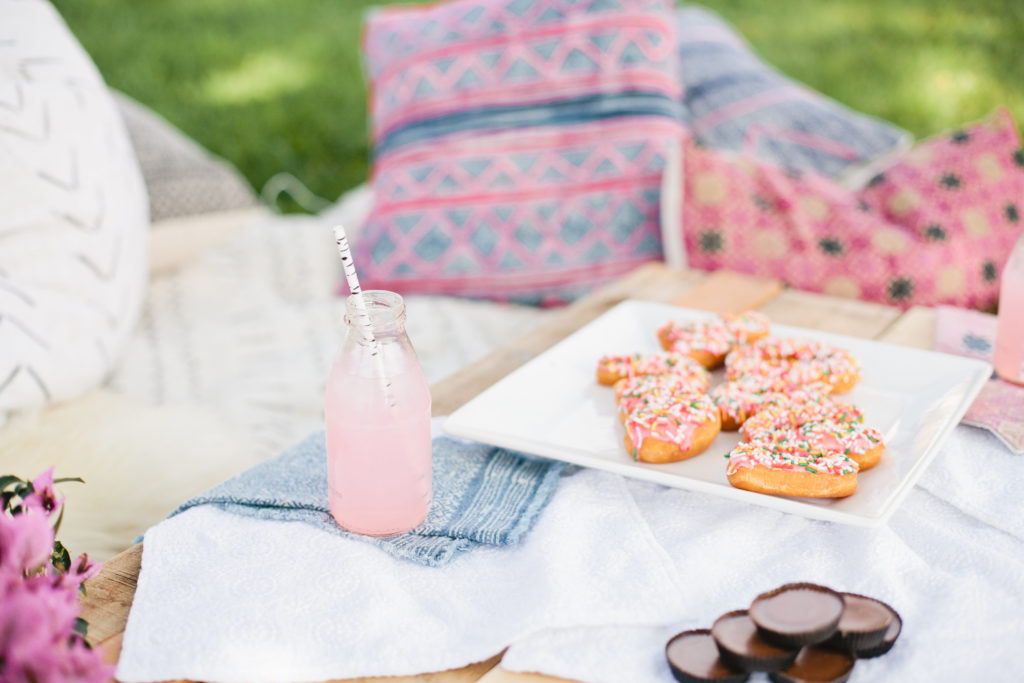 I thought of their favorite thing to eat together and hands down it's sweets, but more specifically pink donuts with rainbow sprinkles. And…of course Reese's peanut butter cups!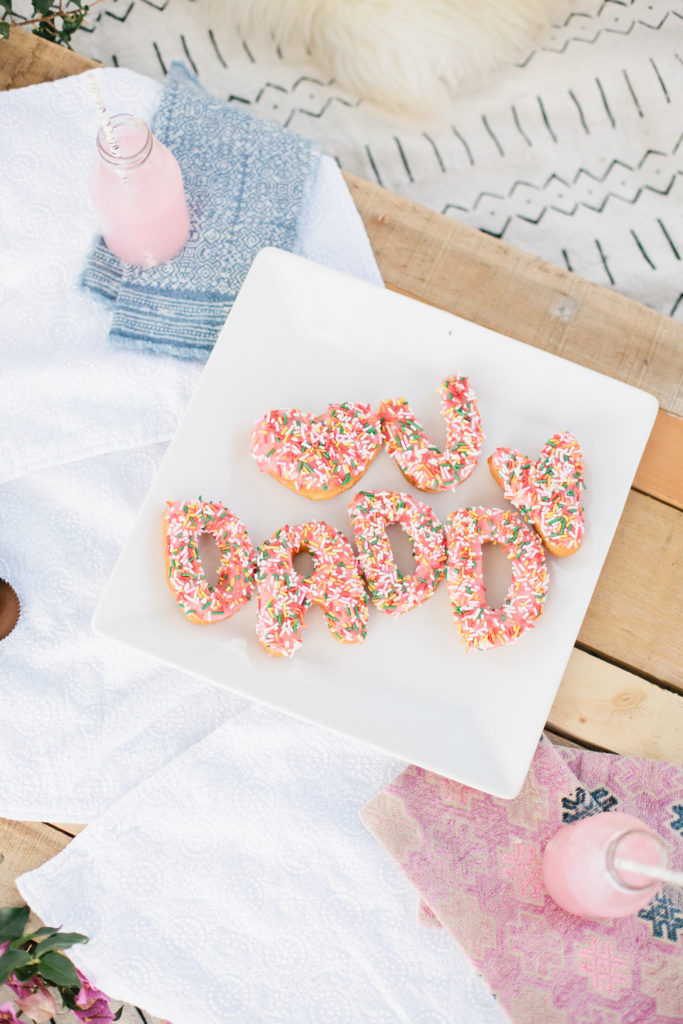 I had to get these letter donuts!!  They are just so special, find them here at DK Donuts for your next event. Aren't they the cutest!!  The girls got a kick out of them.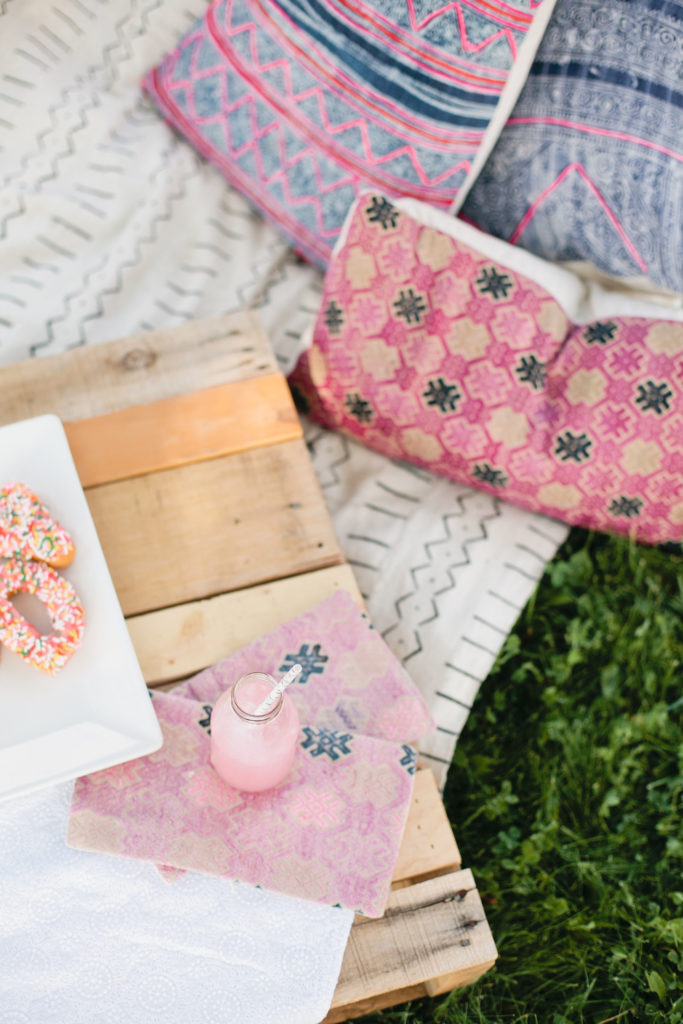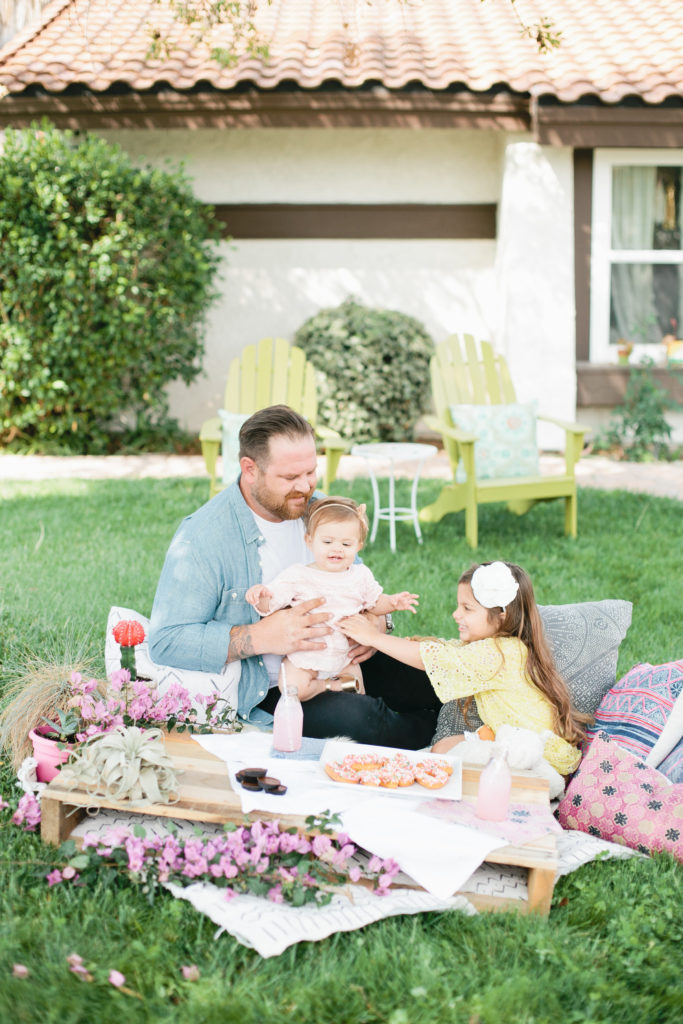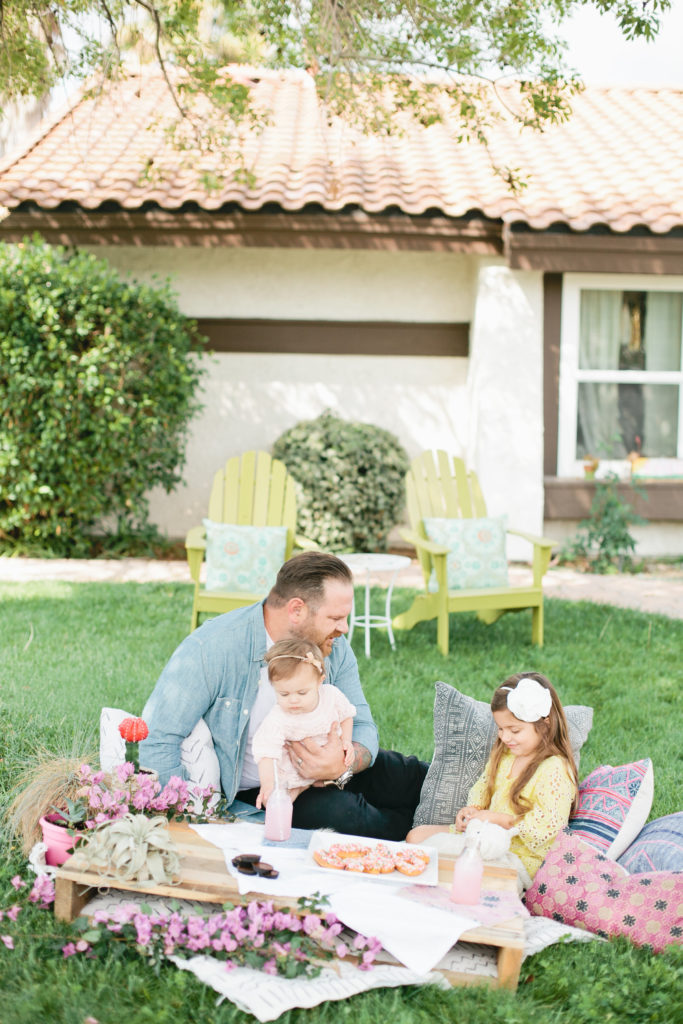 They couldn't wait to dig in!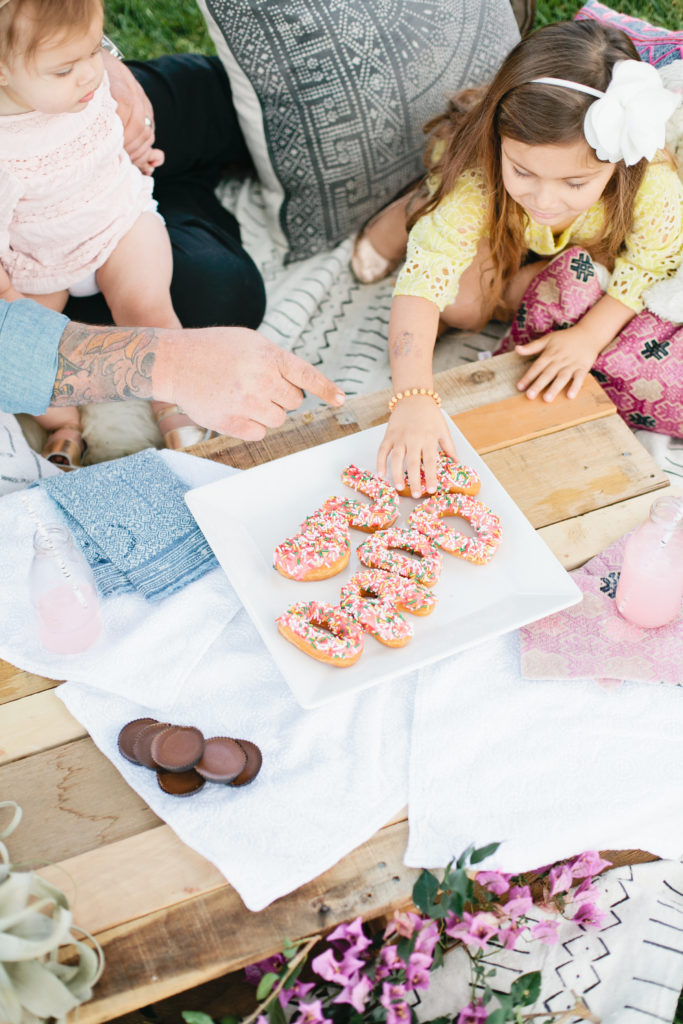 The girls can't wait to have another fun picnic with daddy.
Abby did a little tea party picnic in Dylan's playhouse in the backyard, check out all of these fun details!
Photos by Yasmin Sarai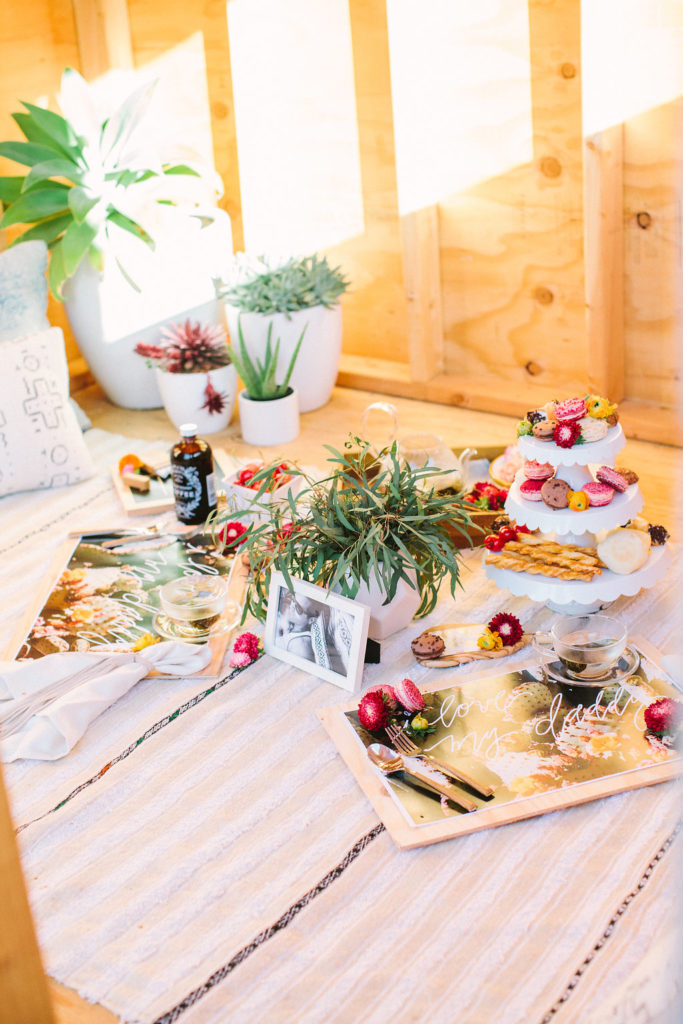 These place mats and place cards my Meghann Miniello though….
A little game of tic tac toe anyone??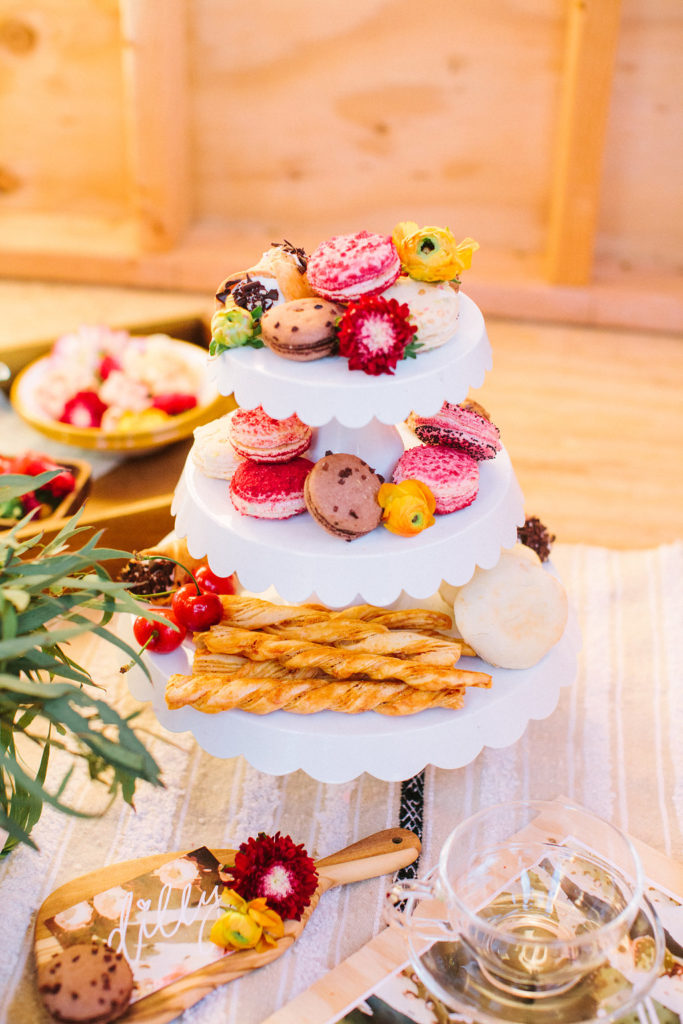 These are the sweetest!!  We hope you got some fun inspiration for Father's day picnicking!
Happy Father's Day Daddy's!!
Xx Leah