We talk a lot about us on this blog, haha, but there are a few amazing guys who we love that play a big part in our lives that we are going to share with you today… Our husbands!!  With father's day coming up we thought it was the perfect time to share all about the men behind Beijos, especially since all three are amazing daddy's too!  So with out further ado, here they are in all their glory, our handsome, loving, and sometimes crazy husbands :)
Jacquelyn & Nate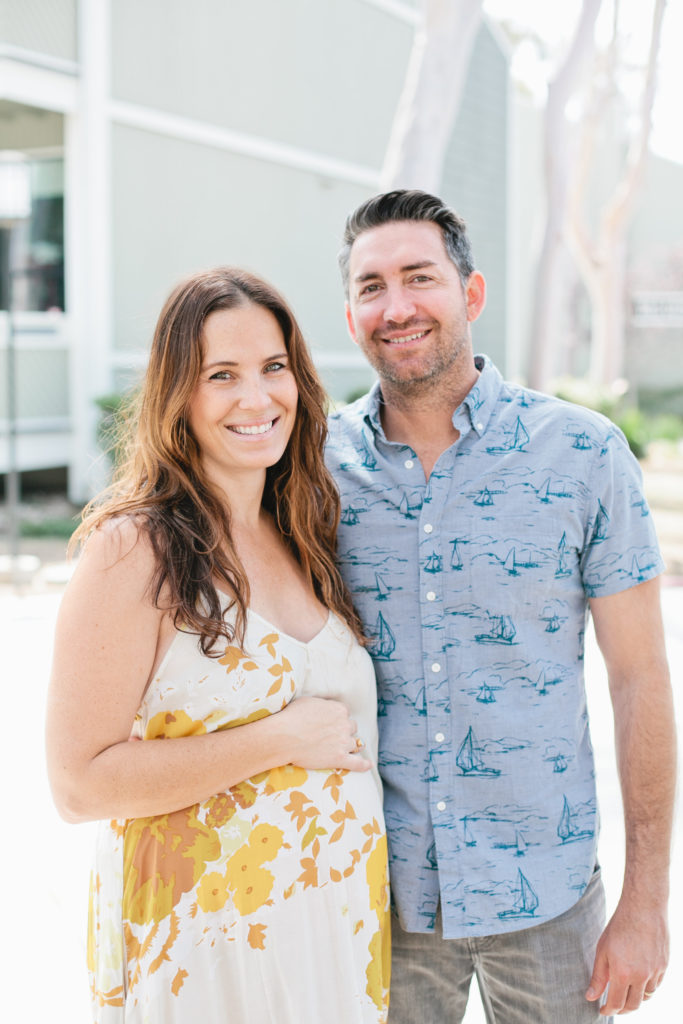 From Jacquelyn…
What's your love story? 
Nate and I were friends for years but always had significant others and never really thought of each other as anything more than acquaintances… Well at least I didn't, haha!  4 years later we both found ourselves single for the first time and somewhat ready to mingle and Nate mentioned to a mutual friend that he wanted to take me out on a date, to which I responded "Ew!", so mature, right?!  I guess I just didn't see him that way, but the more I thought about it, and got encouragement from my sister and friends, I was a bit more into the idea.  Nate is a musician and was at the time in a karaoke/cover band, I was at his show and he told me the only way he would let me go up and sing was if I gave him my phone number… Well, I really like attention and wanted to be on stage so you know how that went, and the rest is history…
When is your anniversary and where did you tie the knot?
Nate and I got married on 9.22.12 at Holman Ranch in Carmel Valley, CA and will celebrate our 4 year anniversary this Fall.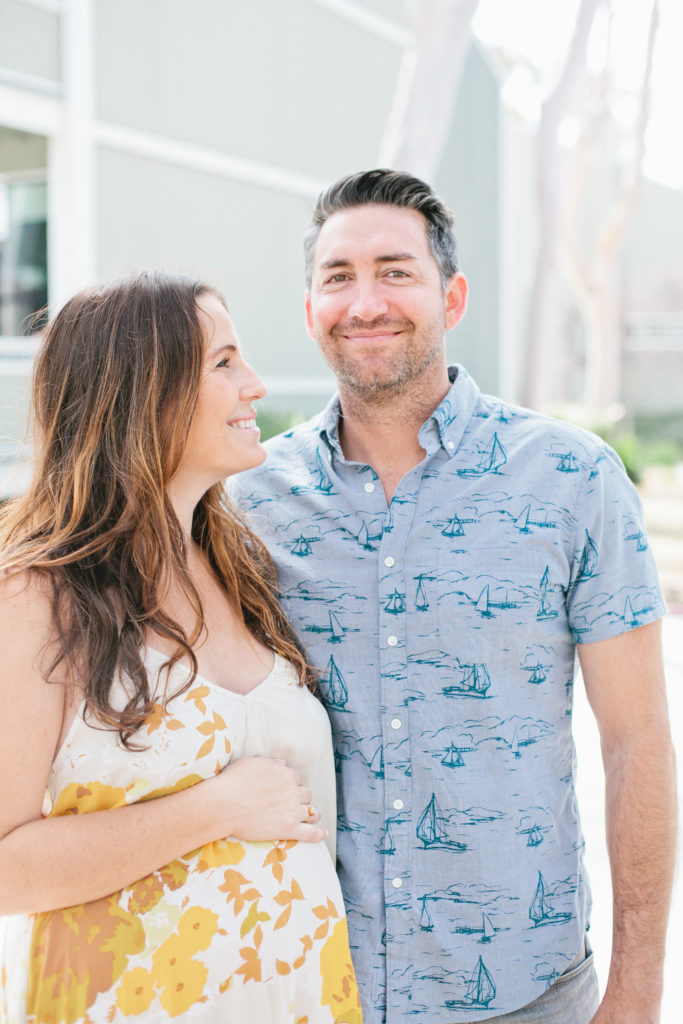 Tell us a little bit about your husband and why he is so amazing…
Nate is one of the smartest and most talented people I know.  He is a talented musician, he got his masters in music and can play multiple instruments and many of them he taught himself.  He also loves sports and doing anything outdoors, he is an avid surfer and used to shape surfboards for Greg Noll, he still does it for close friends and himself…  His collection of surf boards takes over our garage, haha!  This guy can also fix basically anything around the house and probably cooks more dinners than me!  And now he's taking on the medical field working for Stryker Orthopedic, I tell you, he's a man of many hats.  He is the type of guy who is always up for adventure and fun, never shying from a challenge or trying something new.  To top it all off he is an amazing husband and father, he works so hard and would do anything to make Court and myself happy and proud, he leads by example, something I greatly admire of him.  Plus, he's pretty damn cute… All in all I think he's a keeper and we are pretty smitten!
From Nate…
What are 3 words that describe Jacquelyn?
Giving, Amazing, Loving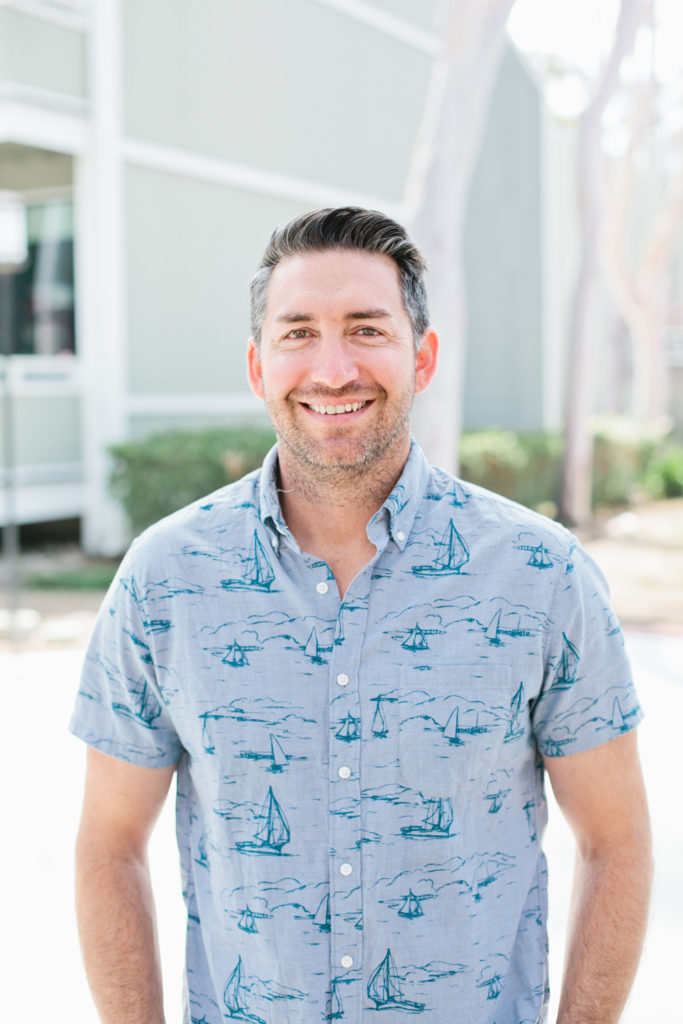 What's your favorite memory with your wife?
Sitting on the front of a catamaran hanging out and enjoying each other's company in Santorini.
What's your favorite thing to do together?
Being on the beach together, going on trips whether it's flying somewhere like Mexico or Europe or doing a long drive to Northern California, or cooking dinner together in the kitchen we always have fun as long as we are together.
Leah & Damon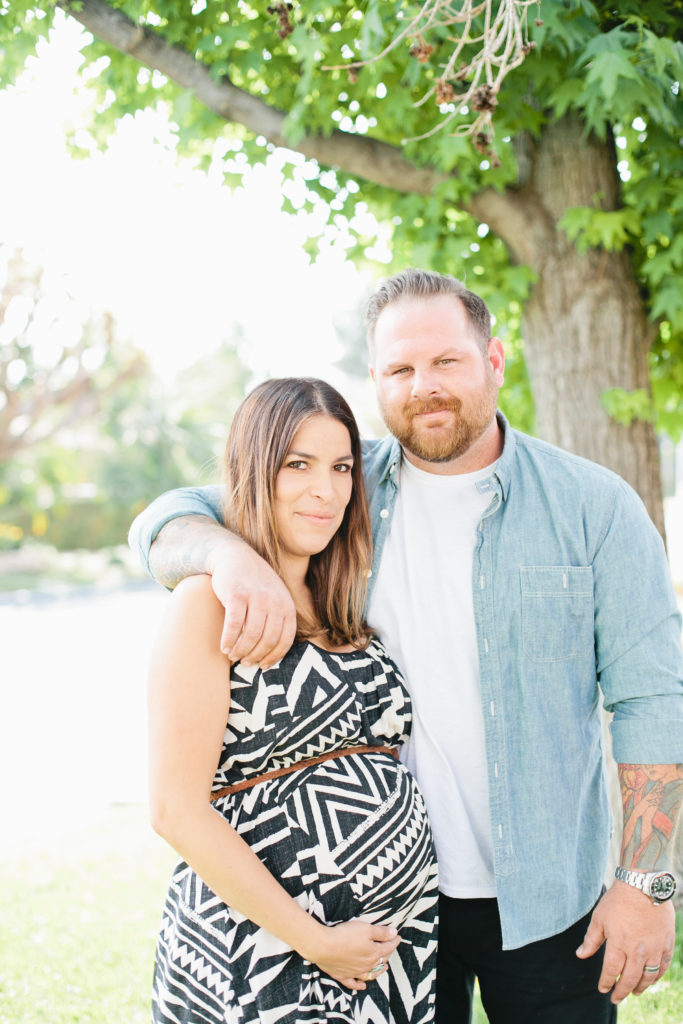 From Leah…
Damon and I met in high school. We had chemistry together our Junior year. He definitely caught my attention as the funniest guy in class!! From this point on I think we both realized we had good chemistry together so we went to winter formal and remained pretty close until we started seriously dating in our mid 20's.
When is your anniversary and where did you tie the knot?
Well we have two anniversaries that we celebrate. Haha. The day we actually got married at the courthouse in California, October 15, 2010 and the day we got married in Los Cabos, MX in front of our closest family and friends October 30, 2010. We usually pick a date or even a date in between every year to celebrate. It's a little challenging with both our birthdays being in October too! Don't know why we picked October with it being a crazy month for us, but it is our favorite month so it was a natural choice.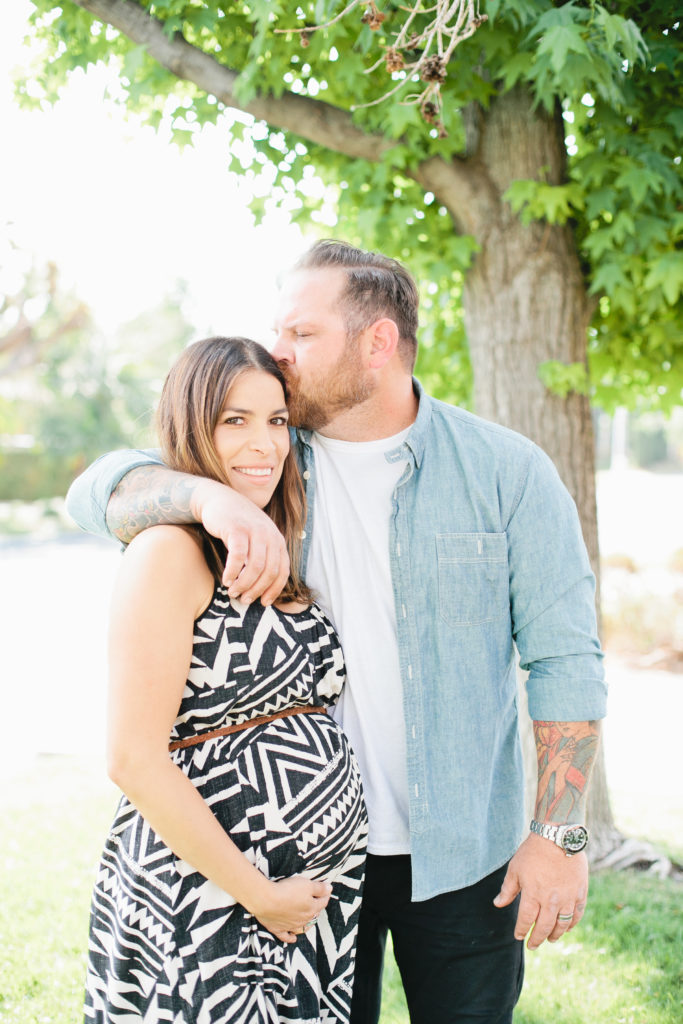 Tell us about your husband and why he's so amazing…
Damon is such a guys guy but also so sweet, loving and a great family man. He loves his family so much, especially his little girls. They are his heart and they are definitely daddy's girls to an extreme. He's one of the most generous people I know, and he literally drops anything for his family or any close friend if they need help. He's a pretty solid guy, so we'll keep him. Haha
From Damon…
What are 3 words that describe Leah?
Thoughtful, Tenacious, Beautiful(not just her appearance, but her soul), Caring, I can do thousands of additional "words" to describe my Boo.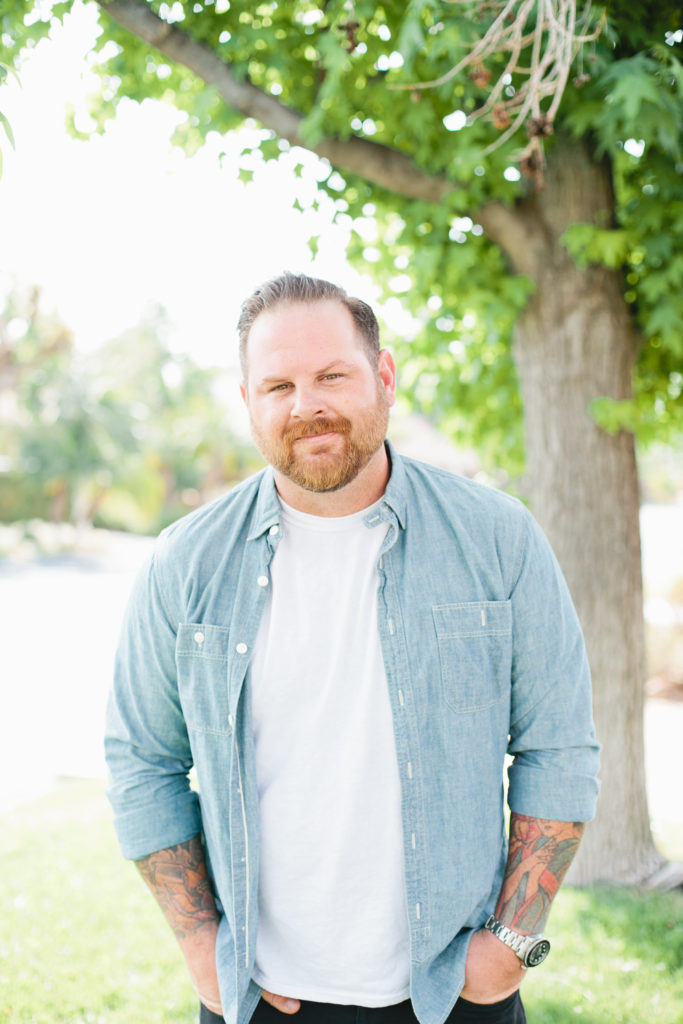 What's your favorite memory with your wife?
I can't narrow it down to one memory, all of our trips have been great… But, my favorite memory must include our daughters.  When we did the whole "Gender Reveal" cake cutting for our forthcoming Unicorn.  The experience encompassed so many emotions, but the fact that we were able to share the moment with our girls, made it even more memorable.
What's your favorite thing to do together?
Our favorite thing to do together by far, is planning and then going on any, and all trips together.
Abby & Mike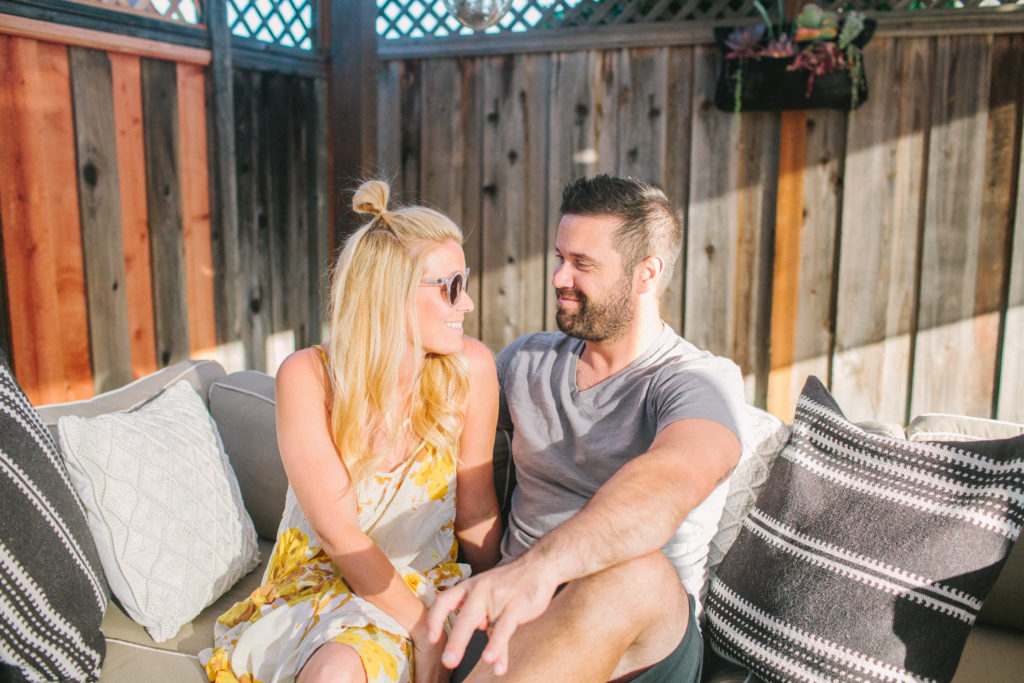 From Abby…
What's your love story? 
Mike and I have actually known each other since we were wee little ones. Our grandparents were close friends, and we have known of each other growing up. We probably met a couple times while we were little, but no love spark at the ripe age of 6. Fast forward to high school… it was my 1st day of school. My grandmother called to wish me good luck, and to give me the pager number of Mike Guido. If I was to have any trouble with finding my class or issues with my locker, he will be there to help! Completely shy, laughed and said thanks grandma! Not going to be that dorky freshmen, Ill take the chance of being late to class. High school rolls by, we know of each other and hung out a couple times. Keep fast forwarding… hello college. We saw each other at parties and hung with the same friends. He asked me out on a date, and I made him work for it. A year later, we went on our 1st date and the rest is history.
When is your anniversary and where did you tie the knot?
We got married on October 16, 2010 in Santa Cruz, California at the Chaminade Hotel.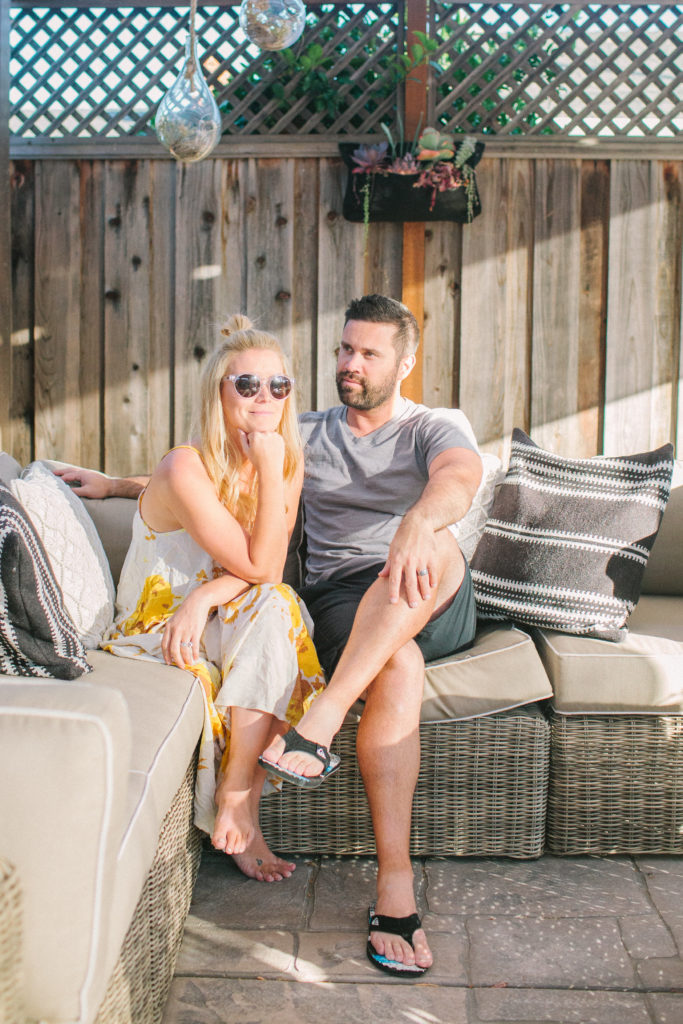 Tell us about your husband and why he's so amazing…
Well……. if you have ever met him you would know that it is hard to sum up in a couple sentences. He is the most kind hearted, social, and the best father ever.  Well… and pretty darn good looking if you ask me. He is beyond hands on with everything from the kids to making dinner, and get ready people…. laundry! Yes!! My husband has the nickname, "Mr. San Jose". He knows everyone, and if he doesn't know you… you will be his friend at the end of the night. I fall more in love with him everyday, and so beyond lucky I get to call him mine.
From Mike…
What are 3 words that describe Abby?
Creative. Beautiful. Independent (in no particular order)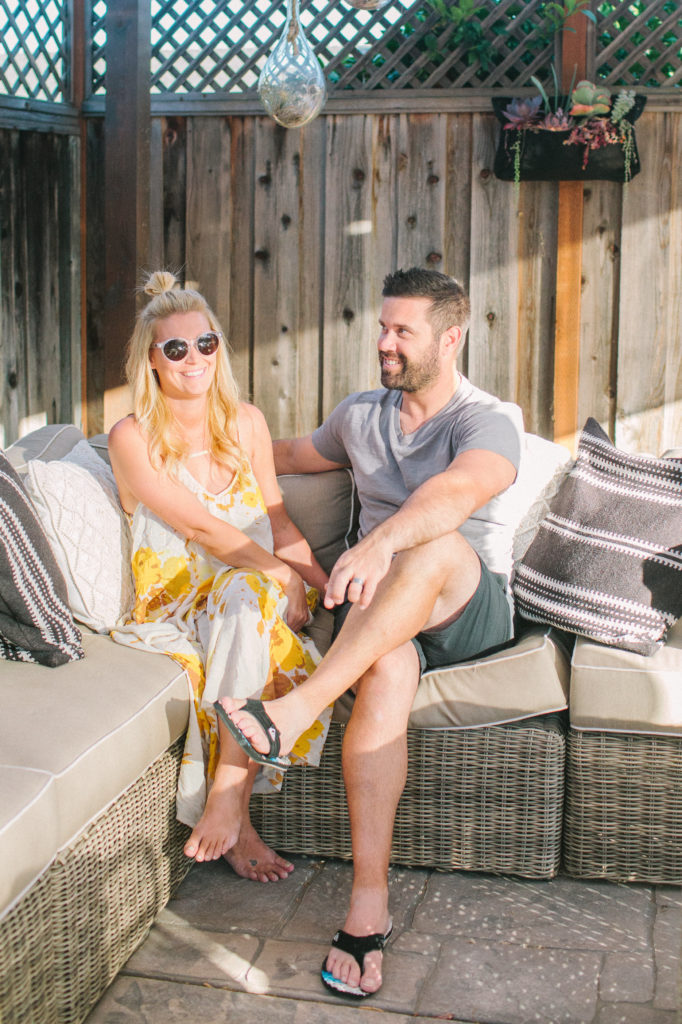 What's your favorite memory with your wife?
My favorite memory is still the night when we first started getting romantic. You can word that however you need to but that is my favorite memory. That was the night we 1st 'got to know each other'. We played quarters. I kissed her shoulder. We went back to our friend Mary's and sat on the swing chair till the sun came up. I'll never forget that night. It's actually crazy thinking back to that night and looking at where we are at today.
What's your favorite thing to do together?
My favorite thing to do together is actually just relaxing on the couch – bottle of wine – perhaps an antipasto or cheese platter – and a nice movie, just the 2 of us.
Hope you enjoyed learning about these dudes, and hope you all have a great Father's Day weekend!!
xx
Jacquelyn