A while back my husband whipped up this veggie dish that was healthy and so delish…had to share it!  The hubby is a pretty darn good cook, having gone to culinary school and all, I guess I'm pretty lucky to have him around.  Brussel sprouts are a funny veggie, either you like them or you don't.  If you eat them this way…you'll love 'em!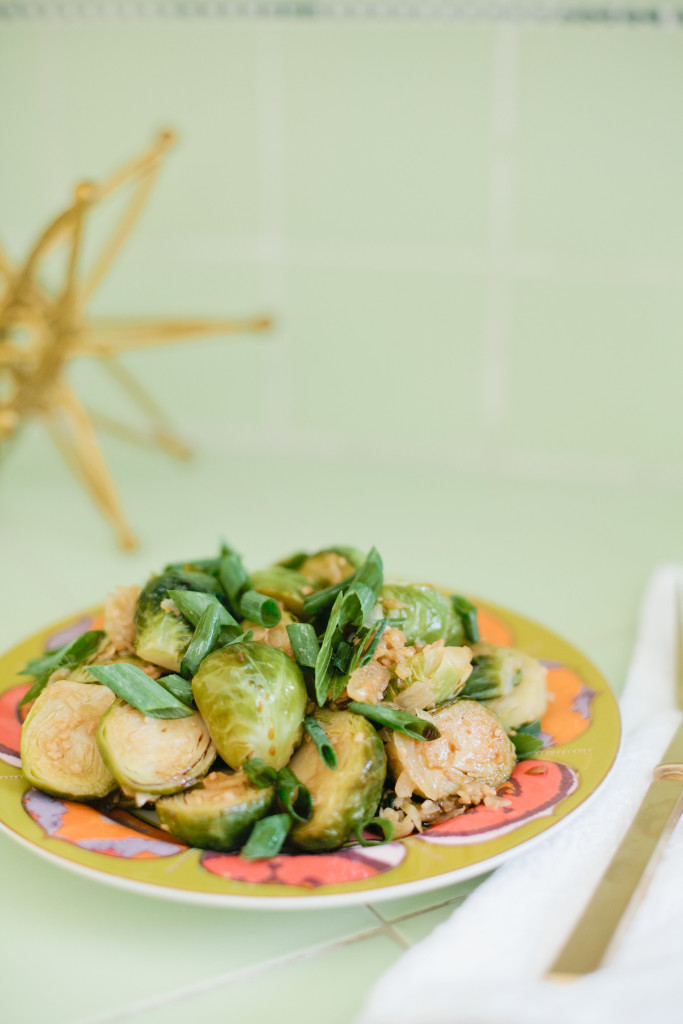 Ingredients:
1 tablespoon dark sesame oil
2 teaspoons minced ginger
1/3 cup fat-free, lower-sodium chicken broth
1 pound Brussels sprouts, trimmed and halved
1/4 cup sliced green onions
1 tablespoon lower-sodium soy sauce
Preparation:
Heat sesame oil in a large skillet over medium-high heat. Add ginger, garlic, and onion to pan; sauté 3 minutes. Add broth and Brussels sprouts; bring to a boil. Cover and simmer 6 minutes or until crisp-tender. Add green onions and soy sauce.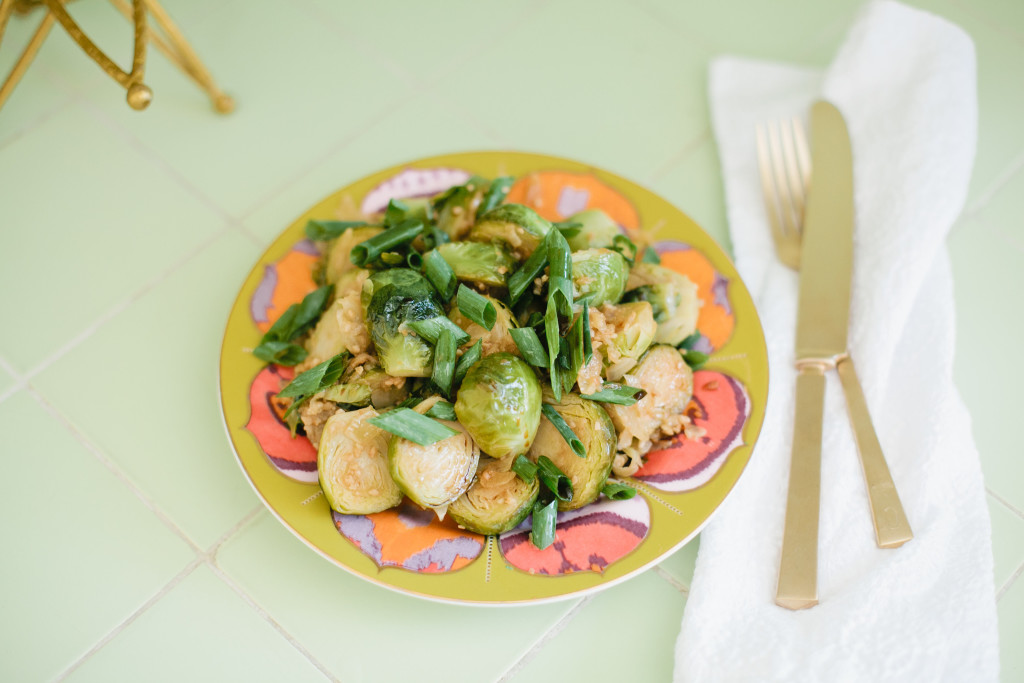 You won't be able to stop eating them…
Enjoy!
XO Leah