I don't know if you are like me, but this mama just doesn't have the time for working out every day. And I will fully admit, any free time, working out isn't 1st on my list. Unless you consider reaching for my glass of wine at night after the kids go to bed, then YES! I do workout! Ha… gotta make jokes at yourself every so often.
A few months ago, my younger sister started her own online fitness program called, A Fit Doll. Discussing with her on how her program works, I decided that maybe 33 could be the age I start to tone this bod of mine. It's not too late right?
This program is perfect for the busy full time working mama like myself, or anyone that struggles with finding time or just doesn't know what to do. She evaluates your lifestyle + goals you want to achieve and provides you with both a fitness and nutrition regimen. Couldn't be easier right? Check out her program here.
Luckily, my personal trainer is related to me so I get checkups and consultations at the house. Sometimes this is great, other times I just want to hide under the couch so she can't find me. But I do love a good yoga + stretching session with her. I get a little zen time from my hectic schedule and working on my bod all in one. The most important thing for me each day is to take about 15-30 minutes to myself, and now I have incorporated fitness (slowly) into that time. If you know me, you are shaking your head and saying umm hmm…. Abby is working out.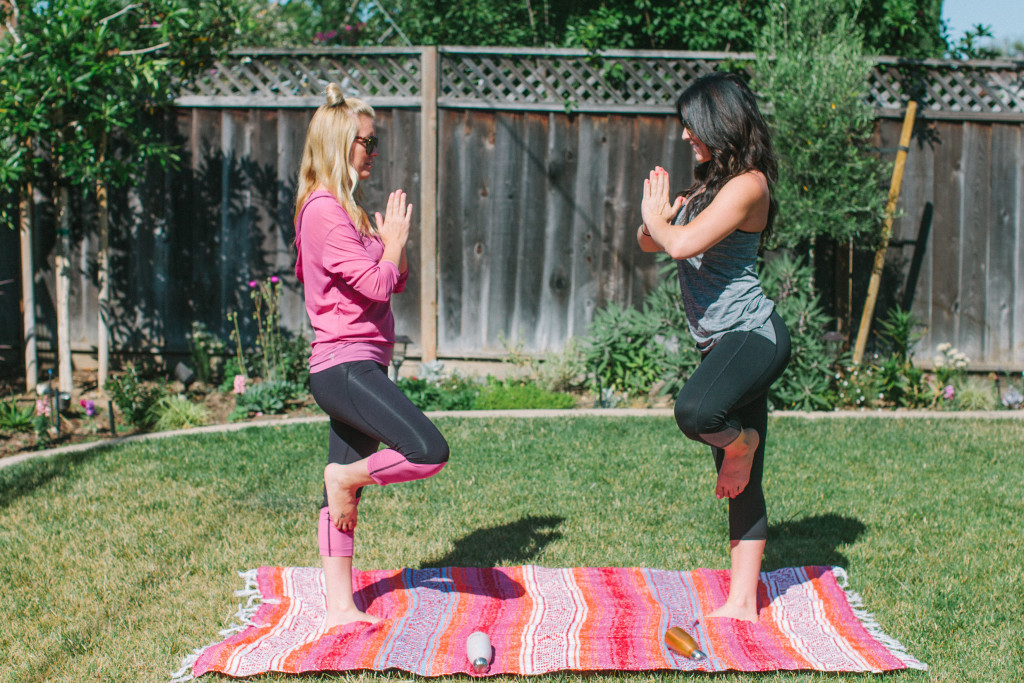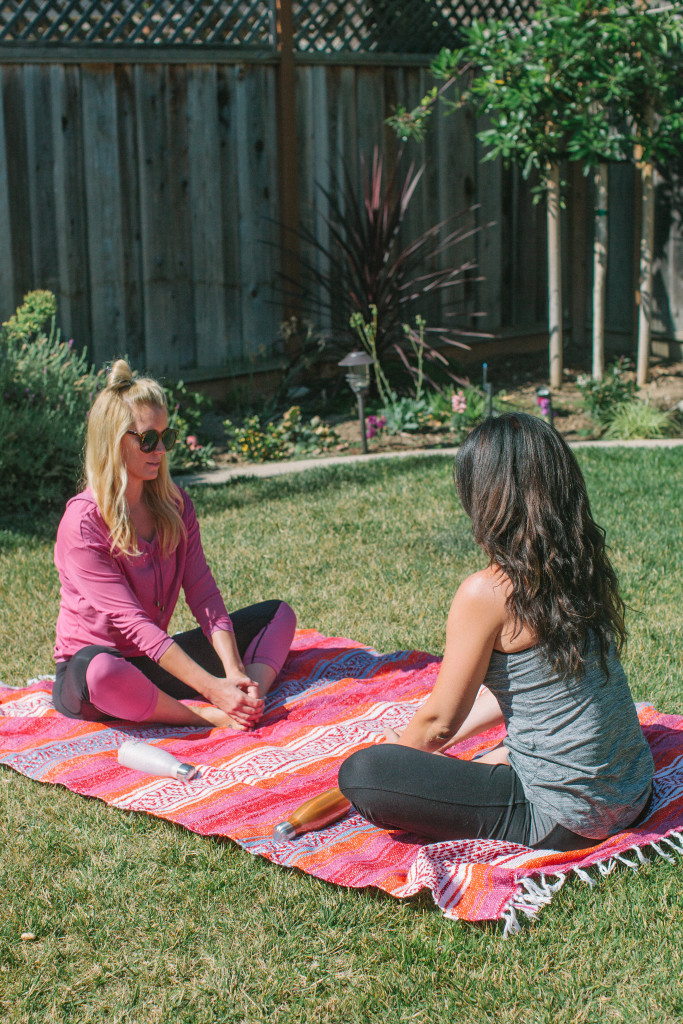 Yes! Yes, I am! Baby steps… baby steps.
And of course you have to look good + feel comfortable while doing that. I love wearing my favorite eco-friendly hoodie + pants from Cozy Orange. Their mission is to Live Balanced, Live Eco, and Live Cozy. Pretty great mission to live by.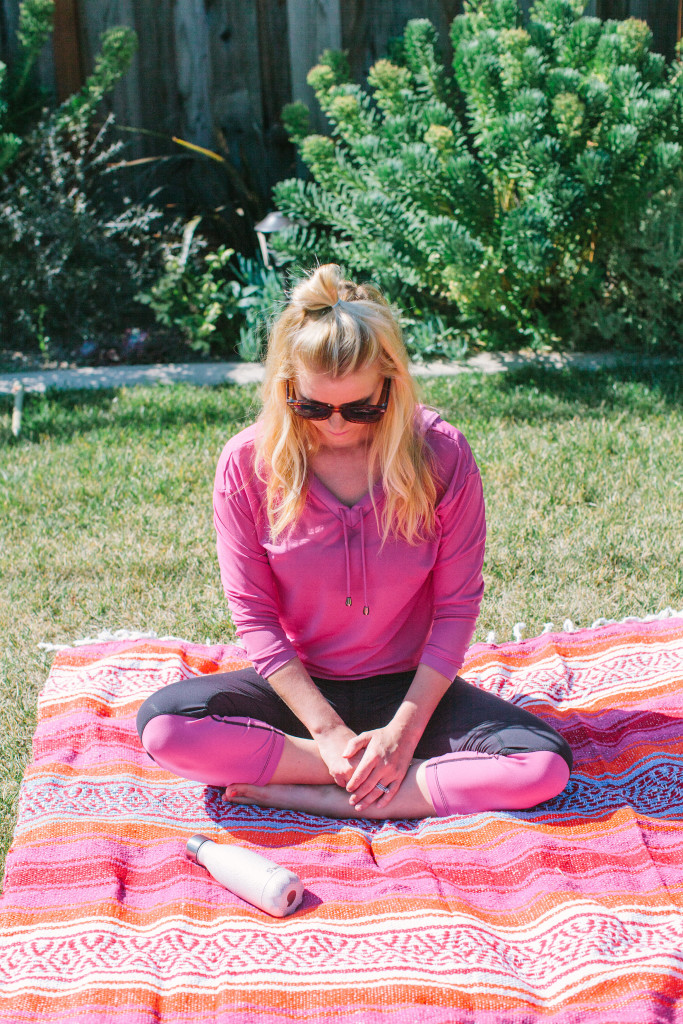 I'm not the type that prances around in just a sports bra and shorts, I like to keep it covered. Hello two children later, that tummy stays under wraps. I'm sure if I would have worked out before the ripe old age of 33 I could speak differently. Oh well! I love the Alter top as it's so light weight and has a sheer look to it. I pair it with the Milla Sports bra underneath. This sports bra gives you a ton of support, LOVE! Lastly, I pair with any of their leggings. Here I'm wearing Hanna Crops, I love the colorblocking detail of plum at the bottom gives you that pop of color.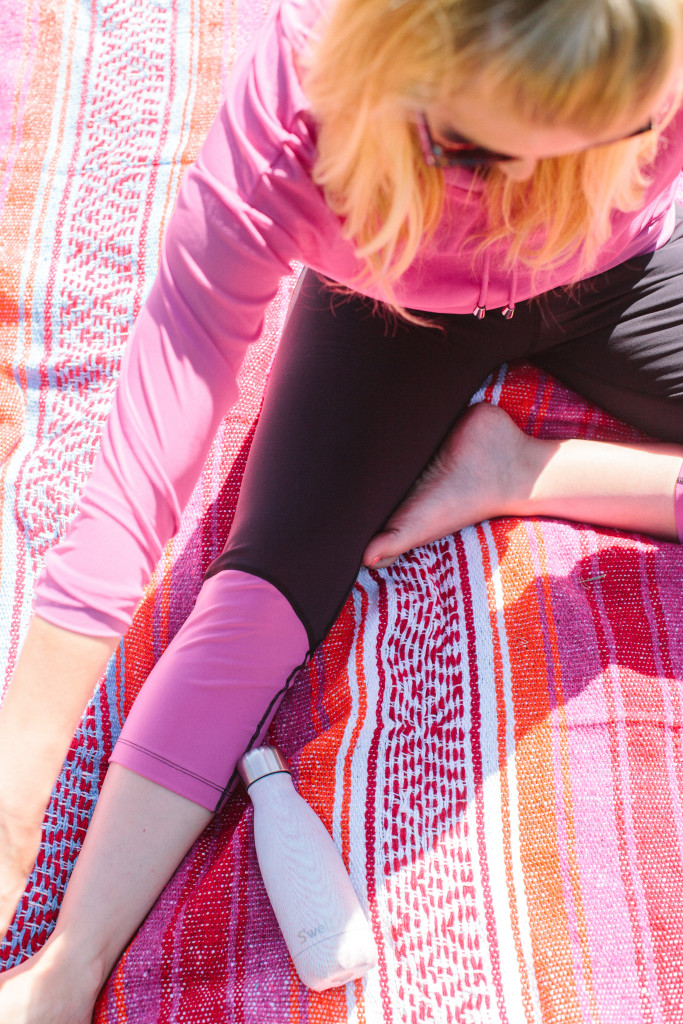 Lastly but the yummiest part.
 I'm a loyal juicer. I have one every morning + afternoon at work. Since I have started my zen time, I have been incorporating some healthy smoothies into the mix. We will be sharing some recipes later this week that I love to make. Also,kid friendly too!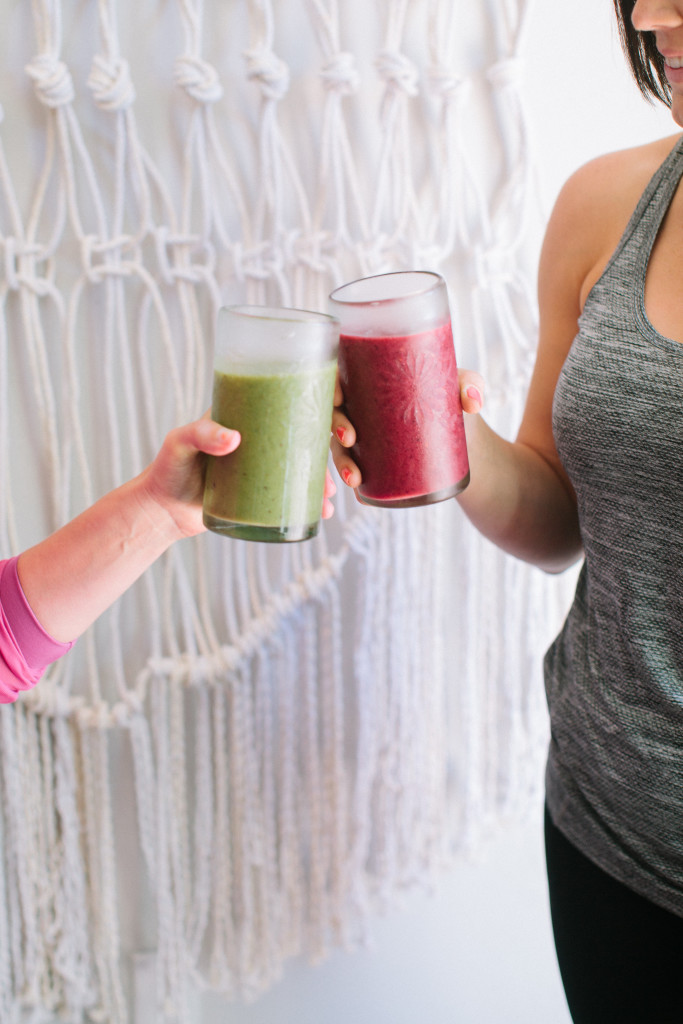 Cheers!
It's never to late to start working on yourself!
Wish me luck!!
xoxo,
Abby
The fitness virgin