Mothers Day is approaching us and I love this time of year as we celebrate all the incredible mom's in our lives.  I know so many amazing women that pull off the inconcievable everyday to manage and love their families.  It's so neat to learn from past generations like our grandma's and mom's, and now we are living that dream.  I love being Edie's mom, it's the most rewarding job I'll ever have and definitely the greatest thing I'll ever do in life.  I can't wait to share the experience with baby Isla on her way very soon!
This week seemed like the perfect opportunity to share a couple favorite photos from my Maternity / Family photo shoot with Megan Welker last month. She followed us one evening to Little Corona Beach in Corona Del Mar, one of our favorite places to be, and also one of the most beautiful!!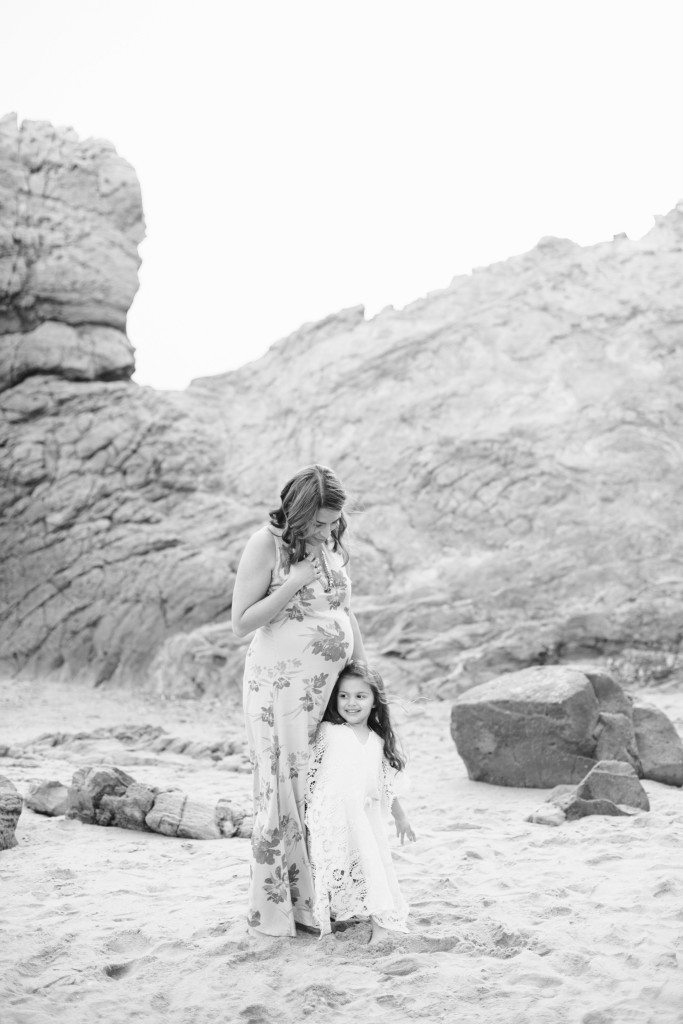 Edie's going through a stage where she doesn't really like taking pictures, but Megan does such an amazing job capturing these special moments.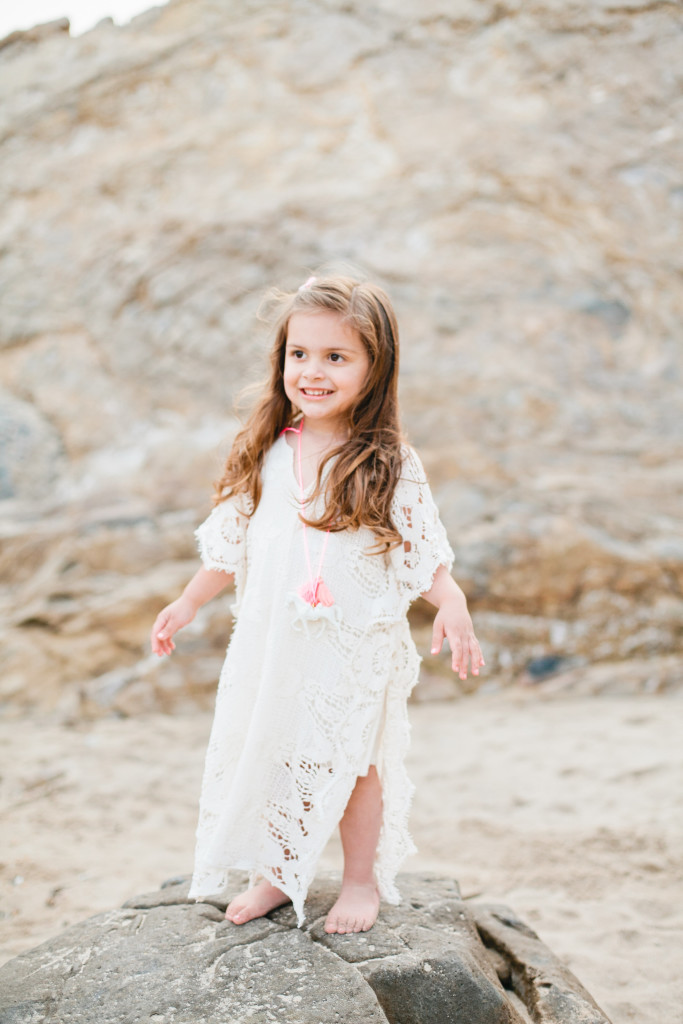 She loves the beach, and watching the waves go in and out.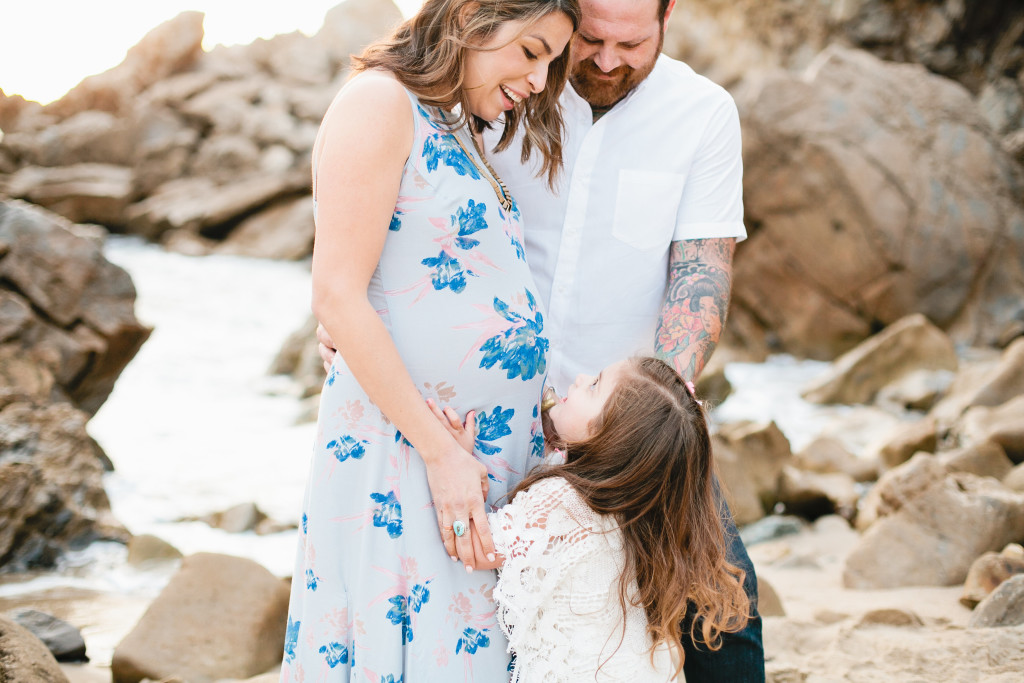 She can't wait for her baby sister Isla to join us.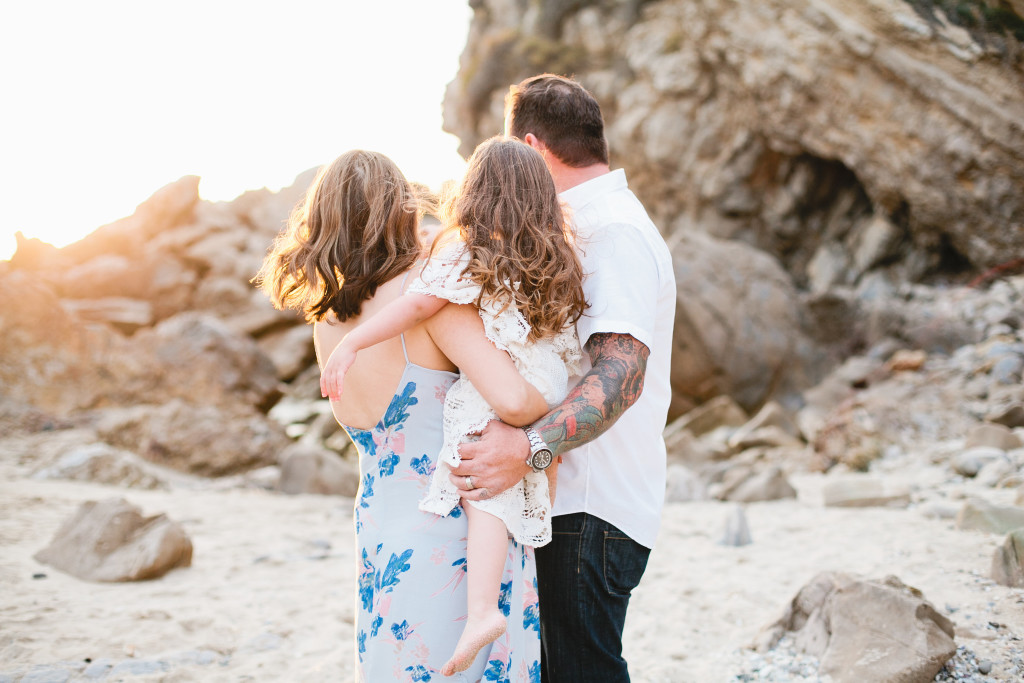 She's showing us where the mermaids live…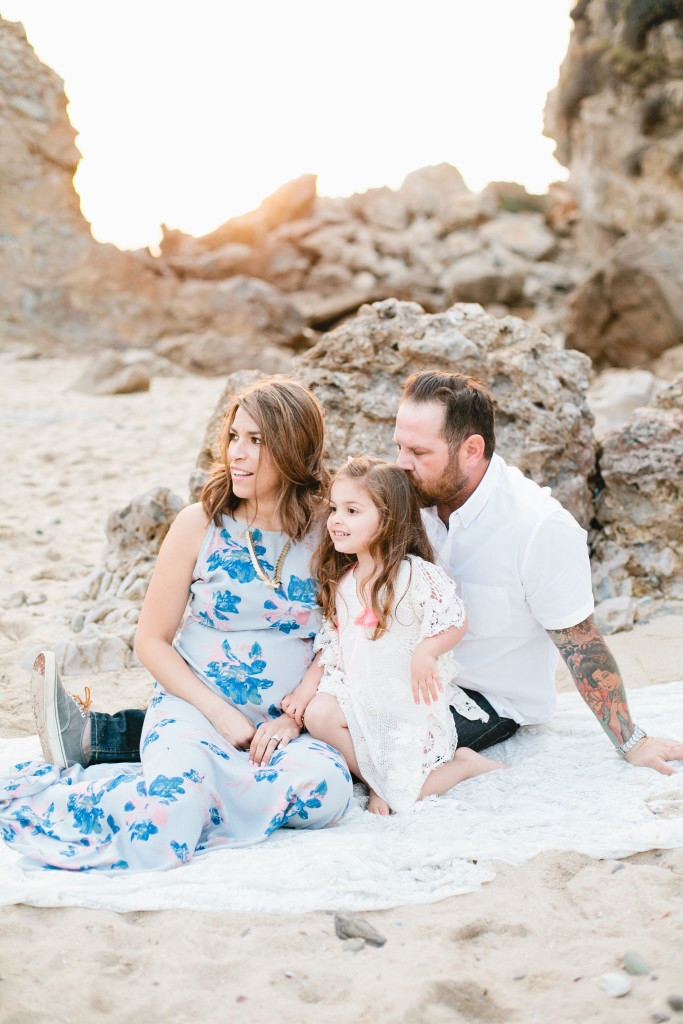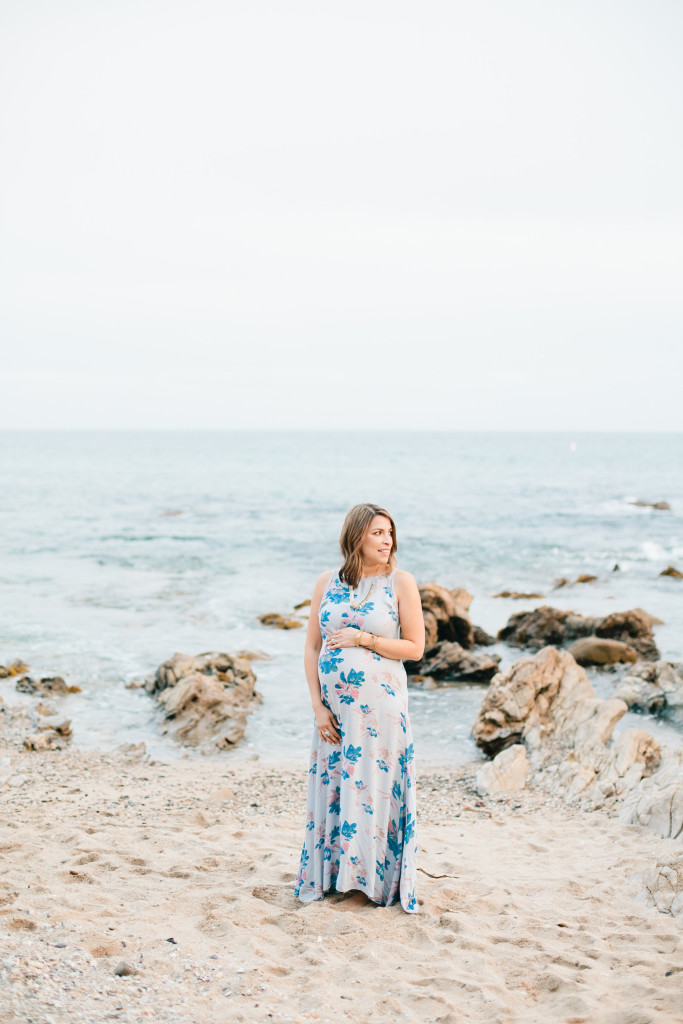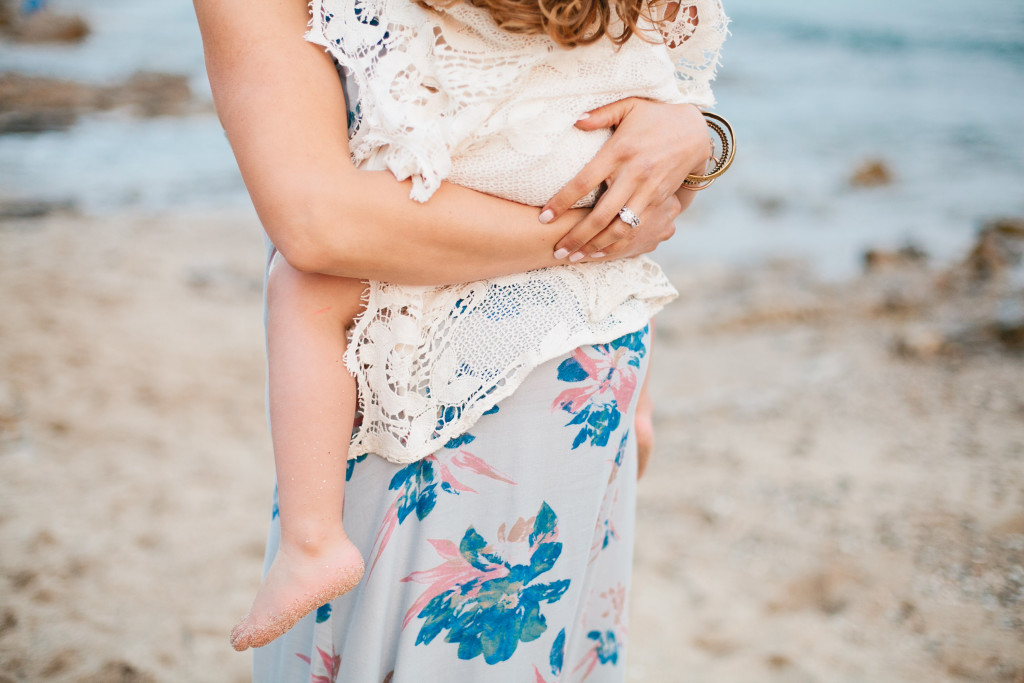 Love cuddling this little bug…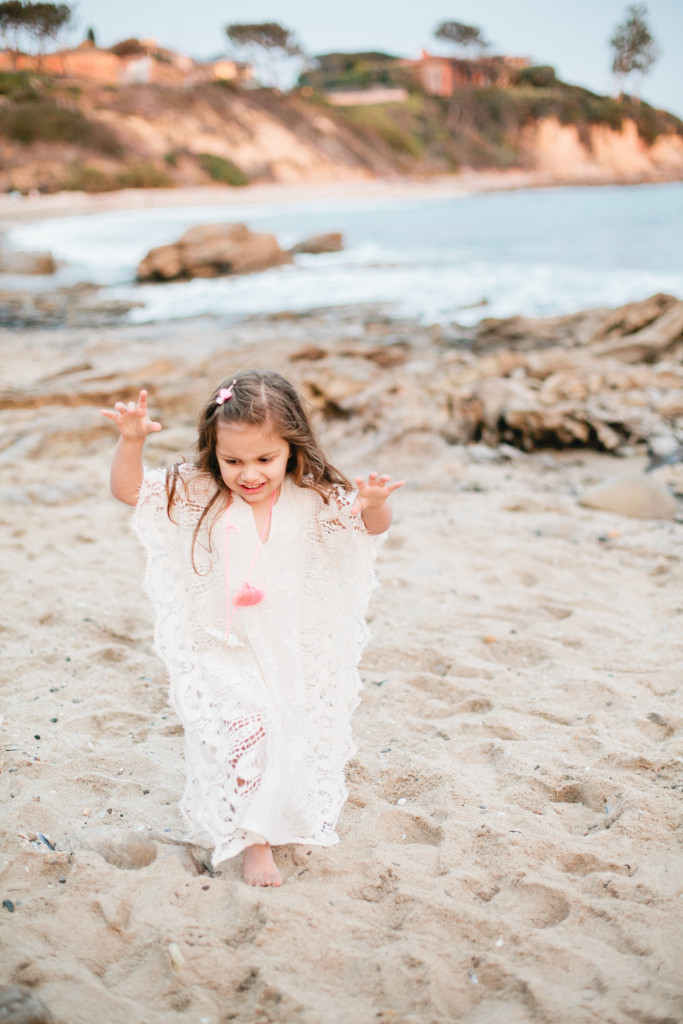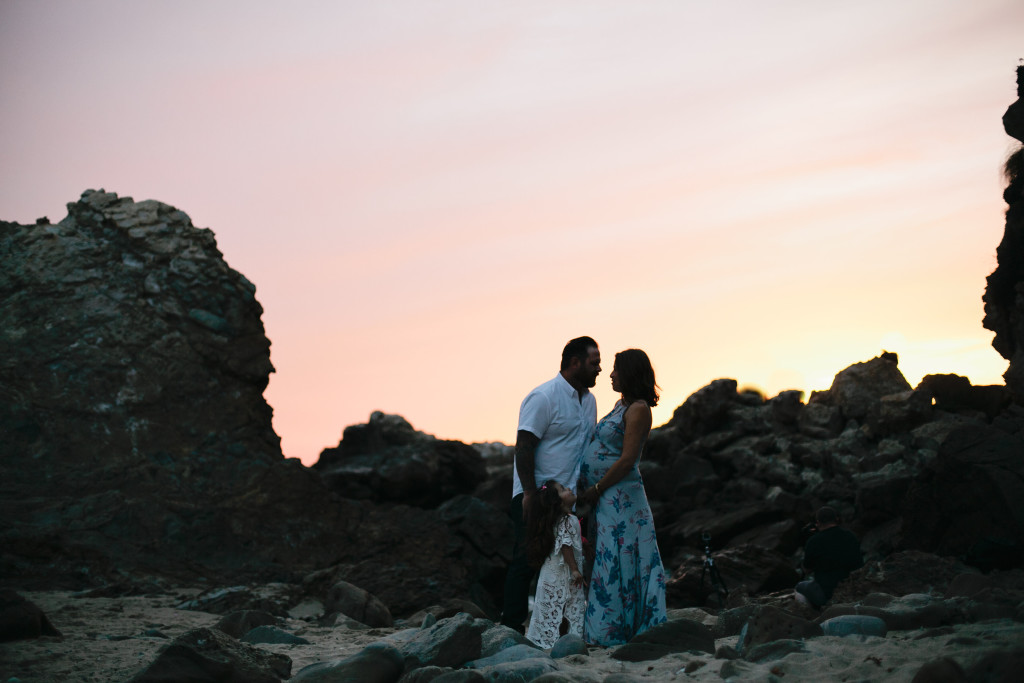 This sky though…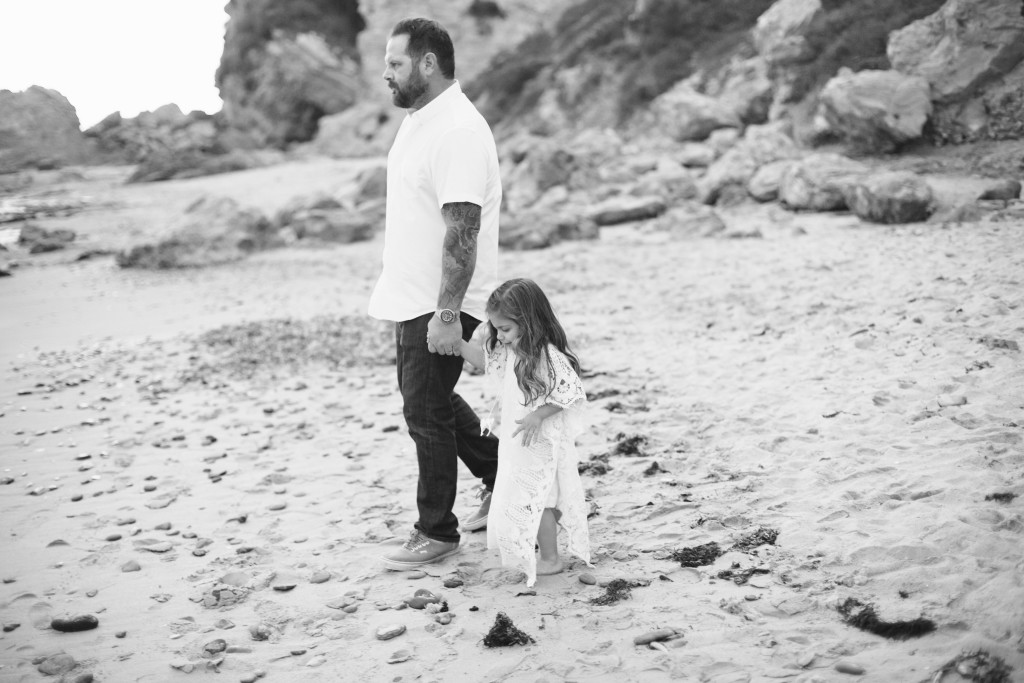 Such a daddy's girl…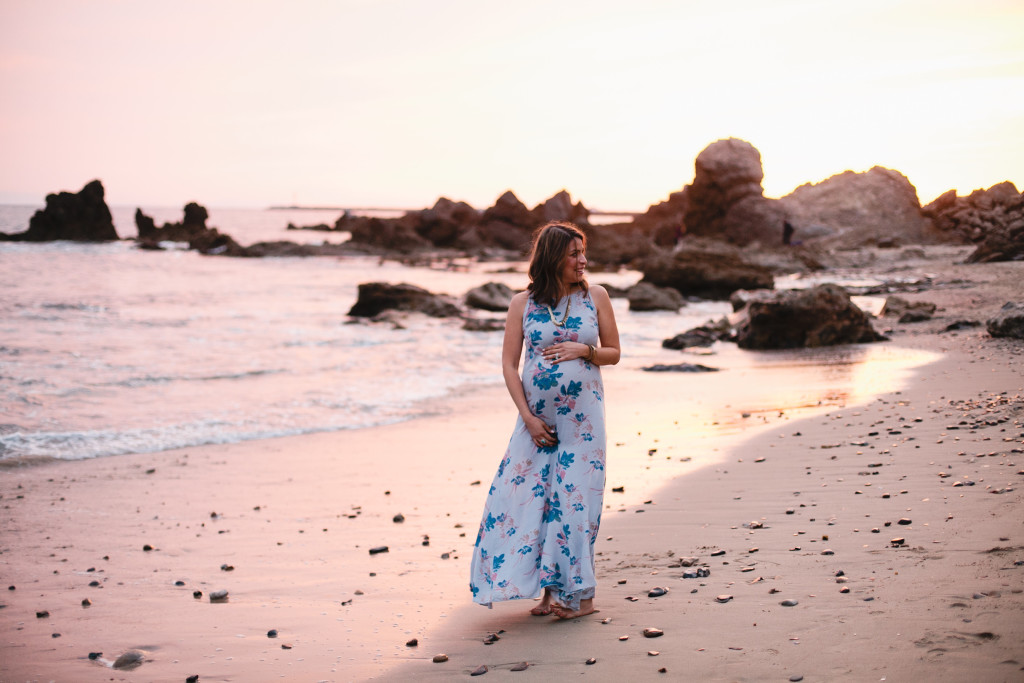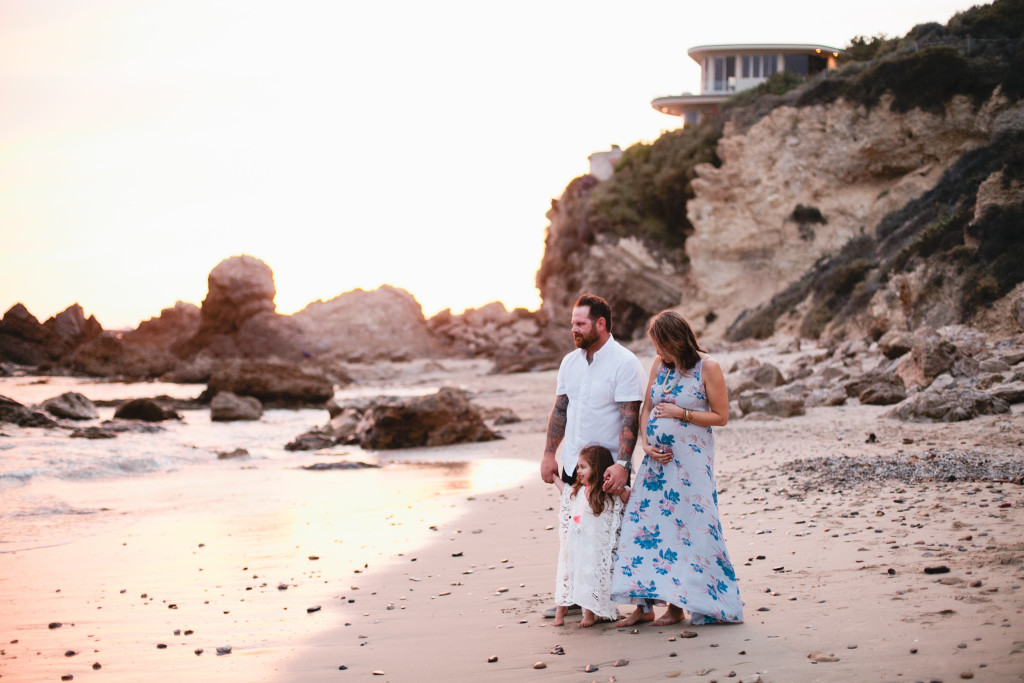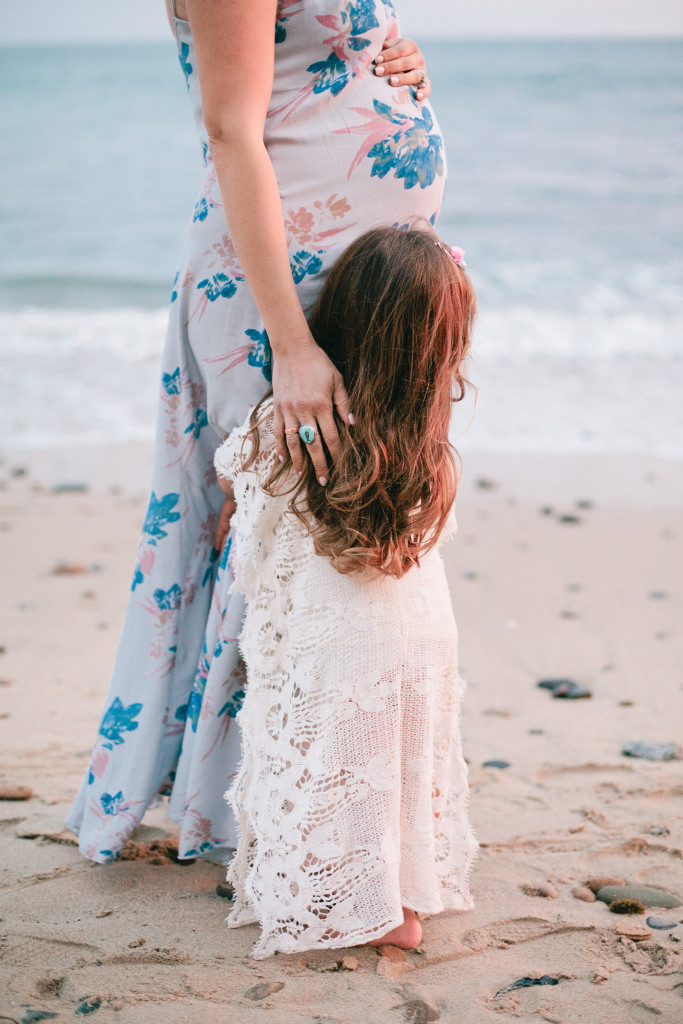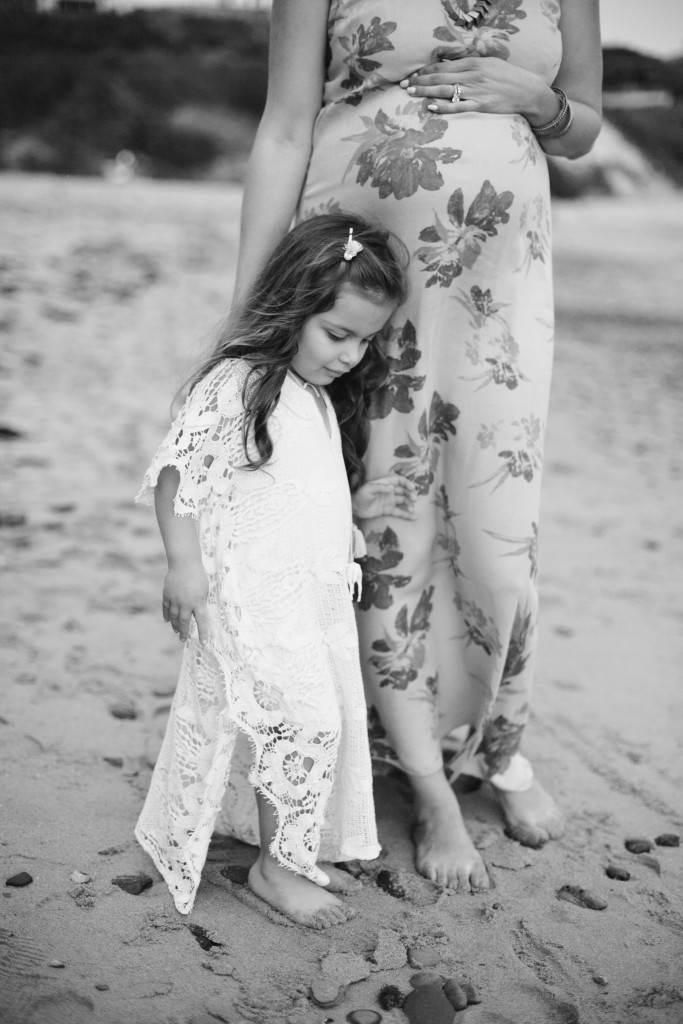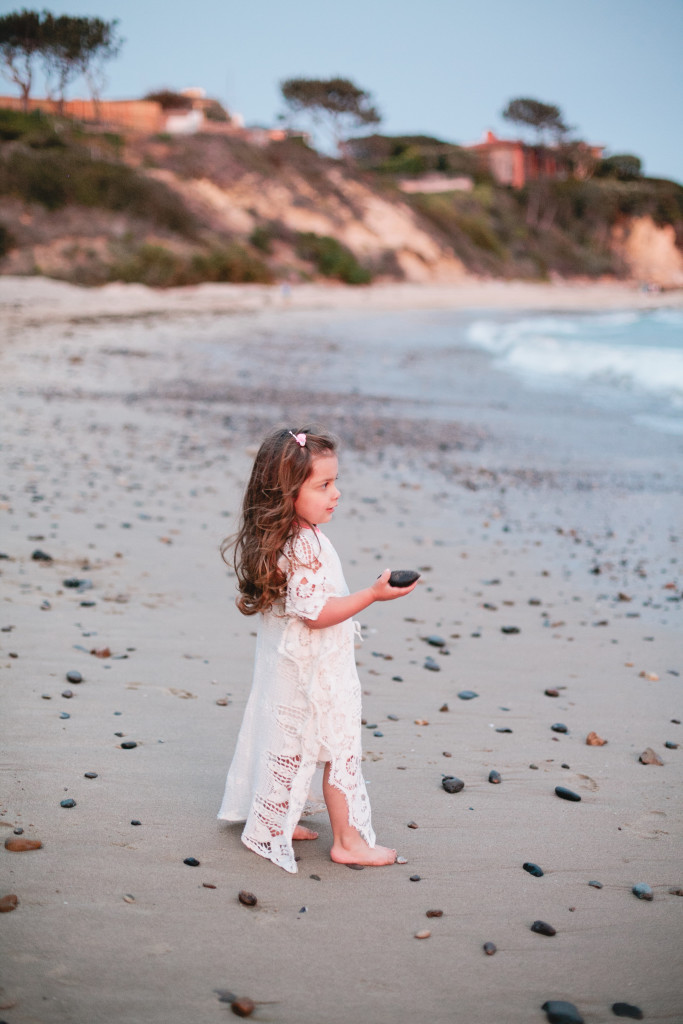 Throwing rocks into the ocean is one of her things…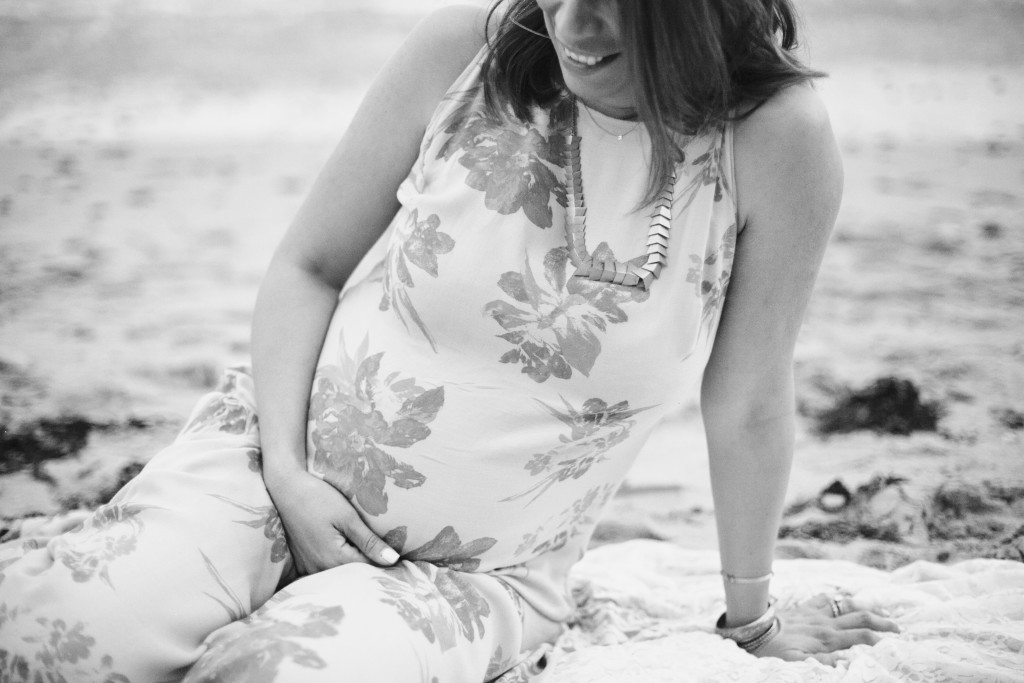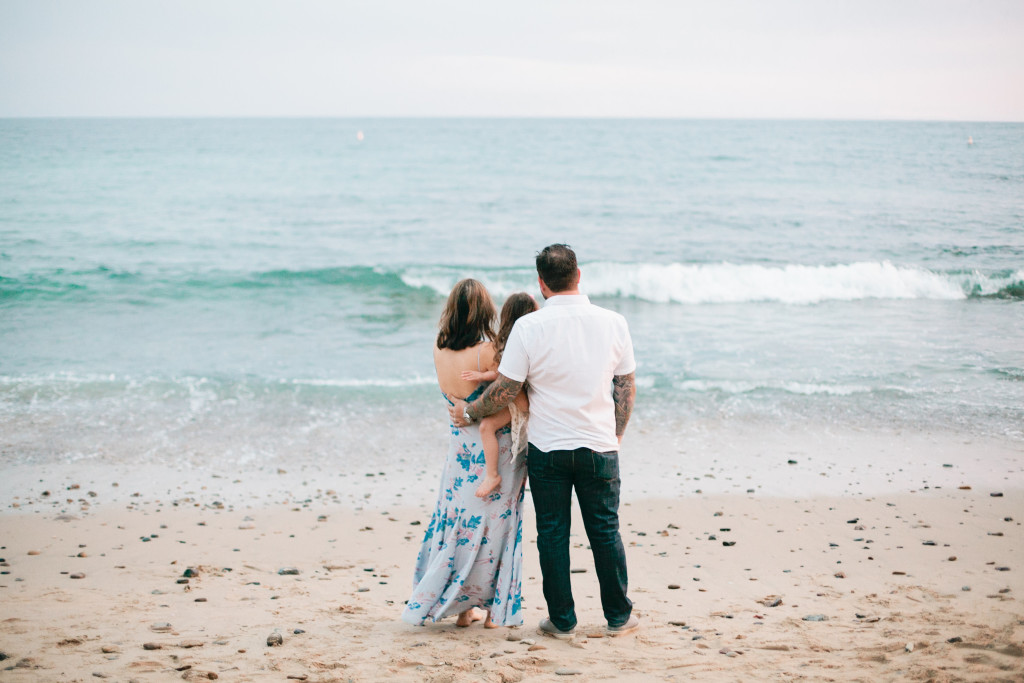 Love my little fam.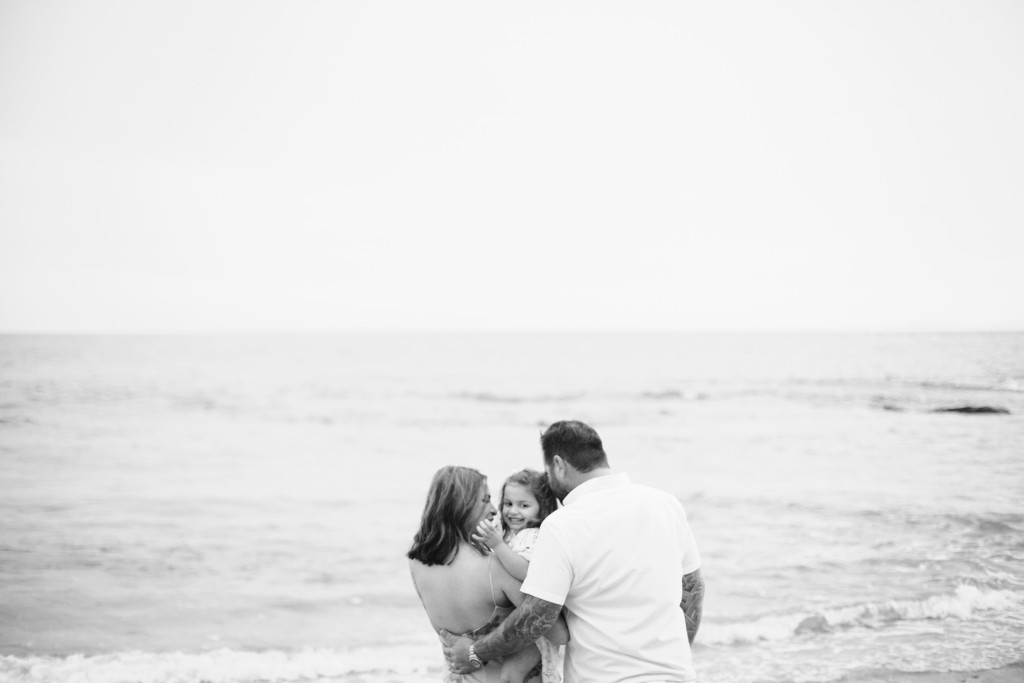 I will cherish these photos always, such amazing moments captured in time.  The last couple months of our family of THREE!!
Thank you Megan Welker, you are the best :)
XO Carriger Family
Wardrobe:
On Leah:  Dress by Free People, Necklace by Madewell
On Edie: Dress by Jen's Little Pirates, Necklace by Gunner & Lux
On Damon: JCrew