We recently has some fun with 100 Layer Cake (featured today!!) doing a Bachelorette party shoot for Friexenet Sparkling wine.  We loved getting wild with the theme, and can't wait to share one of the marvelous details of the shoot with you…. The Ultimate Bachelorette box!  It will kick off your wild night or weekend on the right foot, and your bridesmaids will love, love, love it.  We partnered with our friends…the super talented ladies over at Bloom Babes to make it extra sweet and fill it with  eucalyptus leaves and flowers…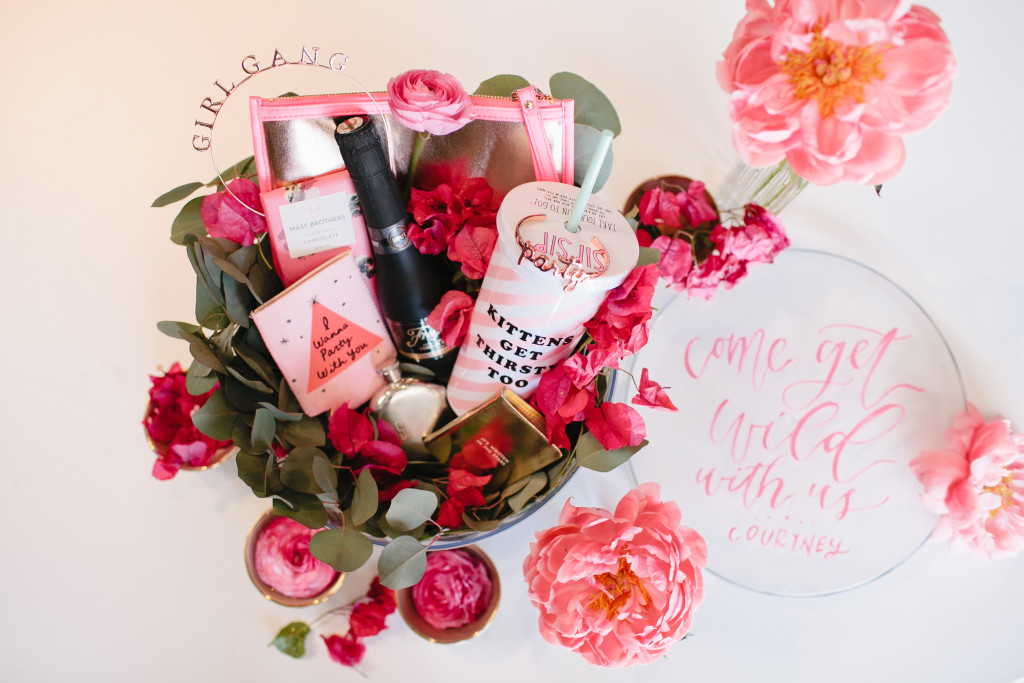 Next up we contacted our pals over at Shop Ban.do and Shop Pigment.  They have the best little trinkets for the the perfect night on the town or weekend away.
From Ban.do find the …
From Pigment find the …
Of course we can't forget about adding the best little detail in there.. the adorable mini Freixenet bottle of Sparkling wine!!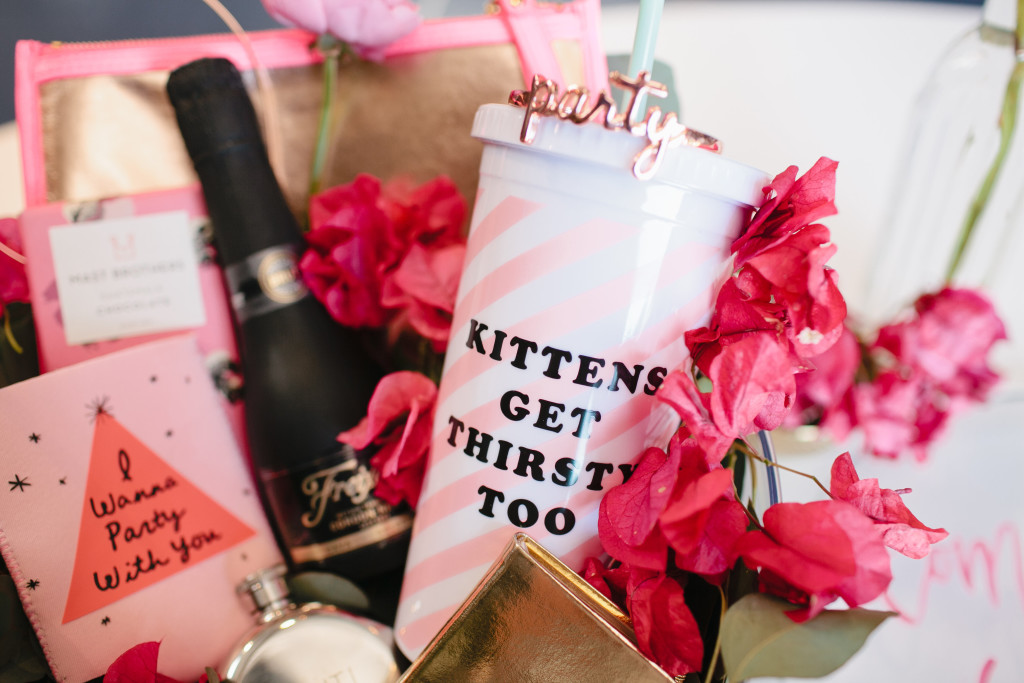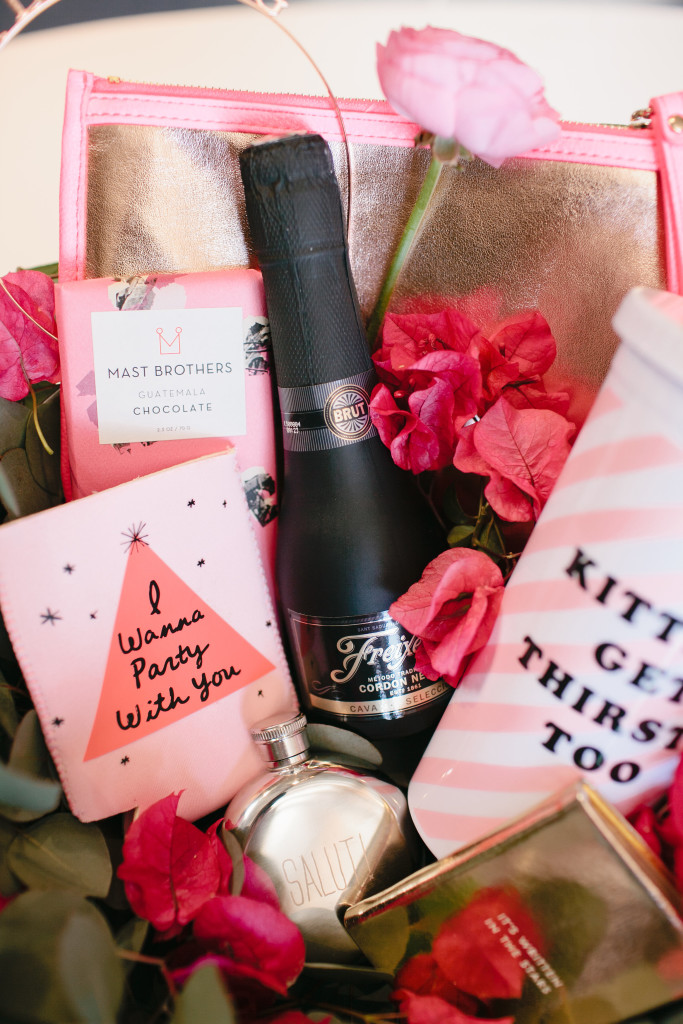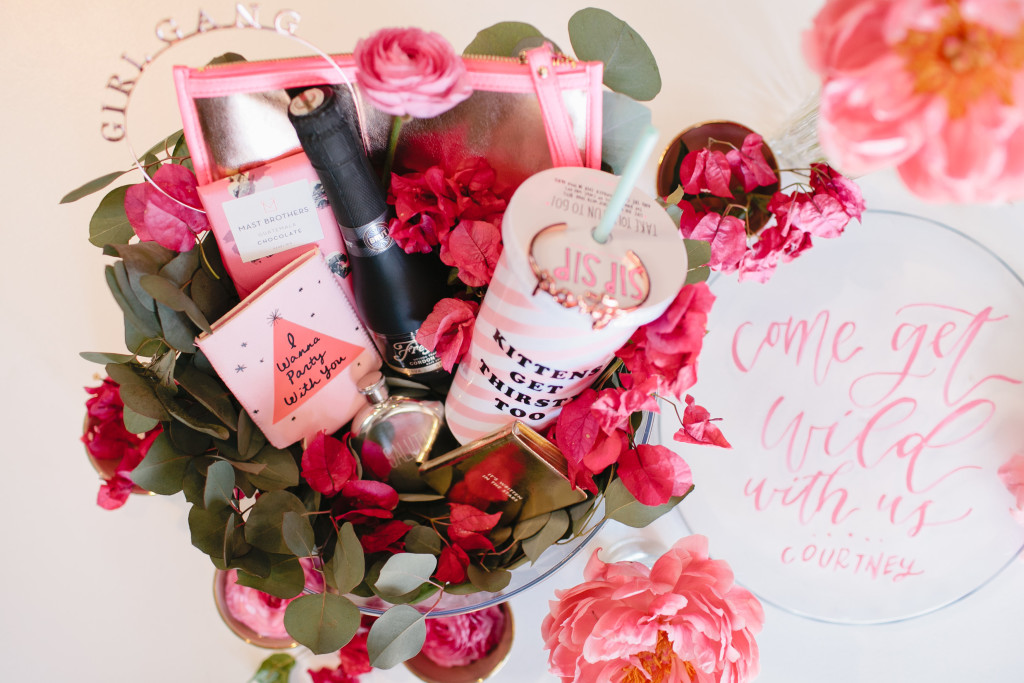 To top off all of the details, Taryn from Twinkle and Toast personalized the boxes for us with her amazing writing.
Wheather you are off to the pool, beach or in for a fun girly night, we hope we gave you some good ideas to impress your maids!!
Stay tuned for the whole Bachelorette shoot on 100 Layer Cake tomorrow showcasing Freiexnet Sparkling Wine….
Photos by Megan Welker