Us Beijos Gals really don't need an excuse like a holiday to want to have a fun party, but hey, why not on a day like Cinco de Mayo!?!
We teamed up with some of our favorite vendors, including one of our favorite websites, The Little Market, to create this Mexican inspired fiesta, and we are pretty obsessed!!!  From the bright florals, gorgeous china and glassware to the incredibly delicious food, we think you're gonna like it too!  It is also featured today on Green Wedding Shoes!  Now that's a fab start to the week, don't you think!?
Enough with the chit chat, let's dive right in!!
All of these amazing photos by our favorite gal Megan Welker
Starting with this floral chair… I mean, does it get any more gorgeous!!  The florals were done by a few of our favorites – Bloom Babes!  These girls are as sweet as they are talented and we were so thrilled to finally get a chance to work with them, and boy did they not disappoint!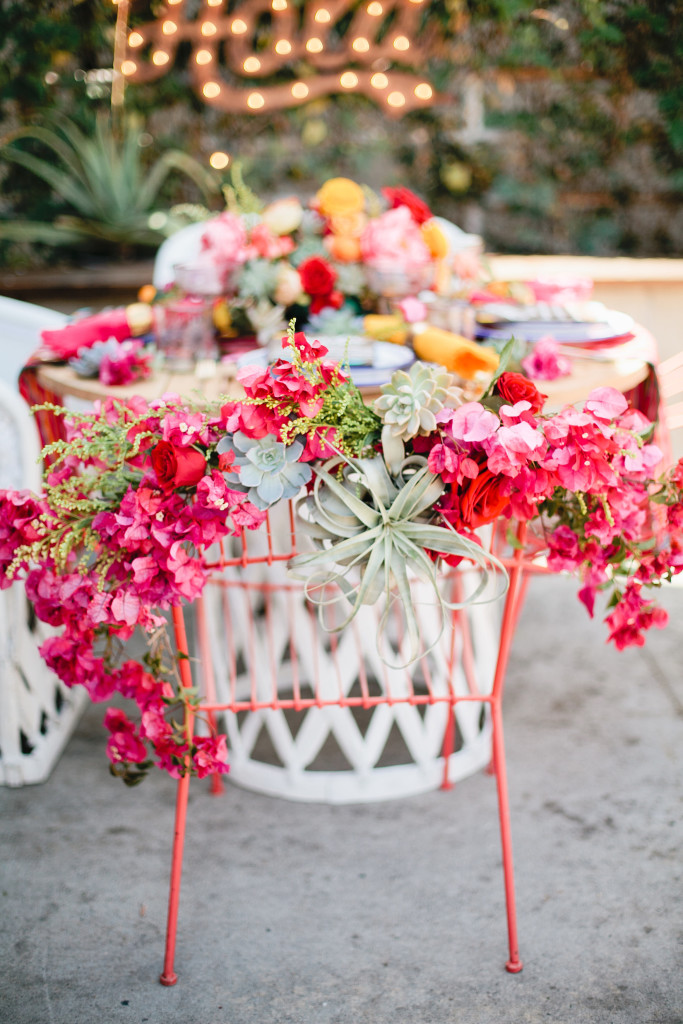 A little detail shot of all that beauty…  Isn't it just stunning!?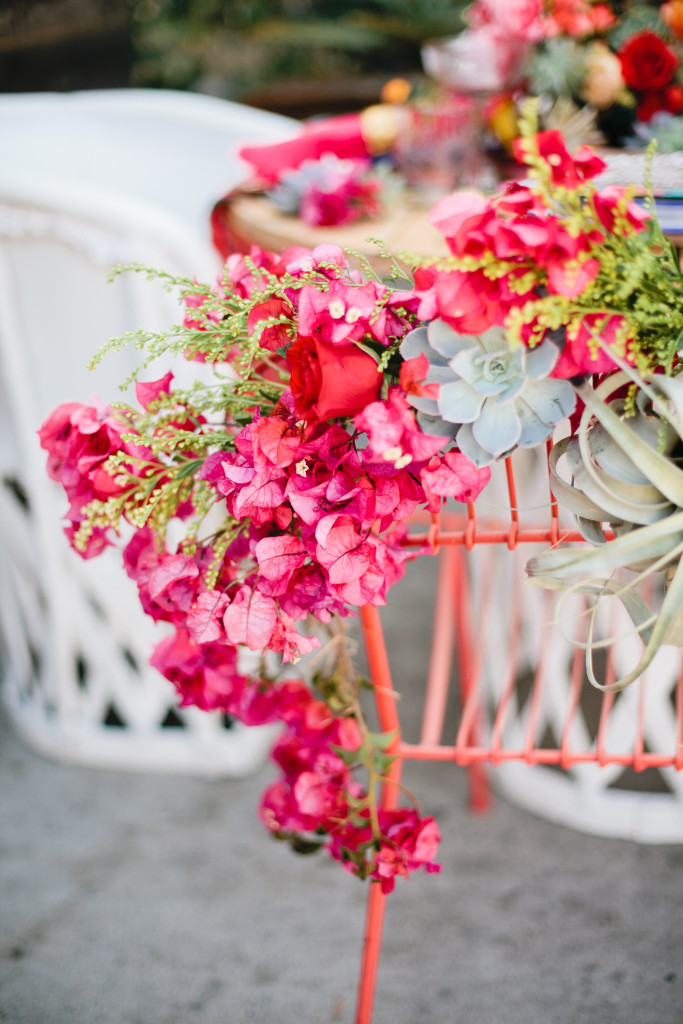 We are loving this lounge set up with all rentals from our girls at Witty Rentals, complete with bright and cozy Gunn & Swain pillows & blankets…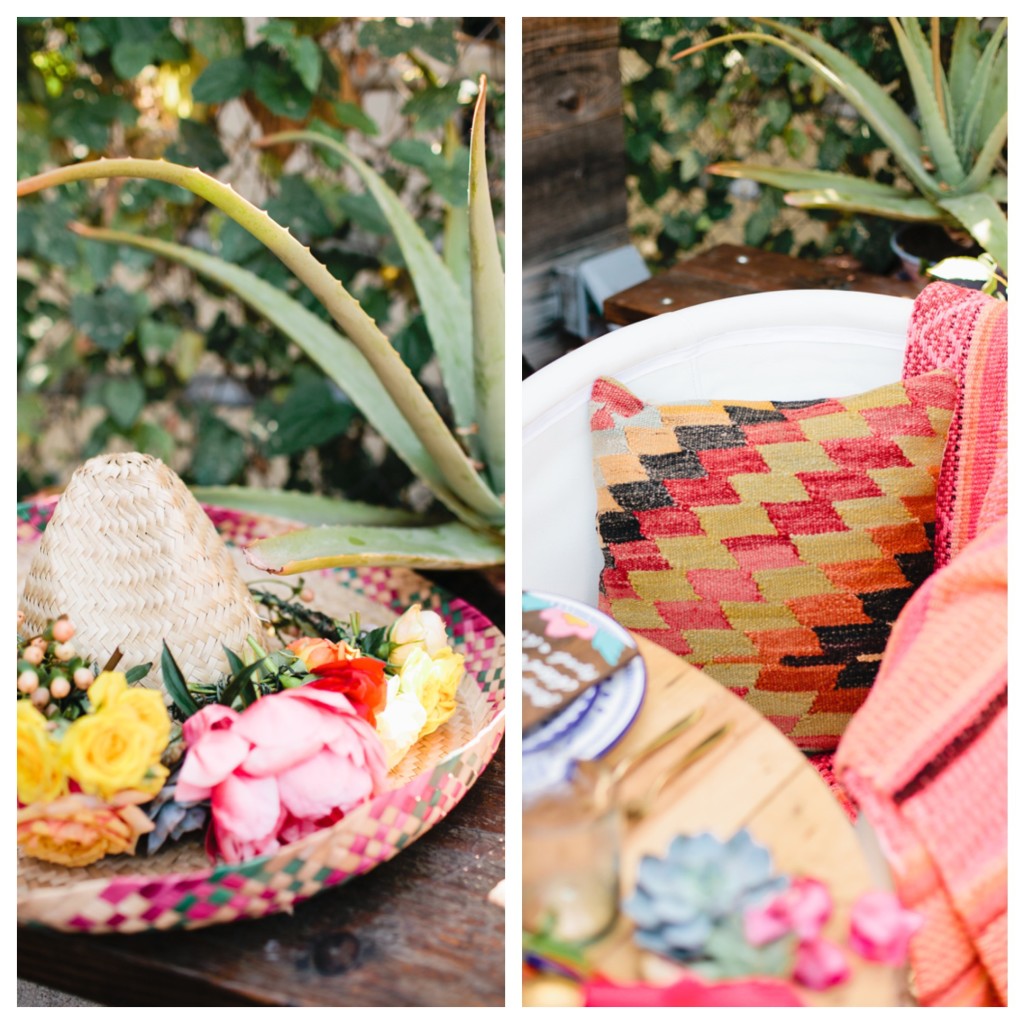 Moving on to the table!  We are beyond excited to say we were able to collaborate with The Little Market, one of our favorite websites with an amazing curated collection of home goods and gifts made by talented artisans from around the world!  Lauren Conrad is one of the brains behind this amazing site, need we say more!?  For this shoot we were lucky enough to use this gorgeous blue/white china, amazing textiles, and (our favorite) floral glassware…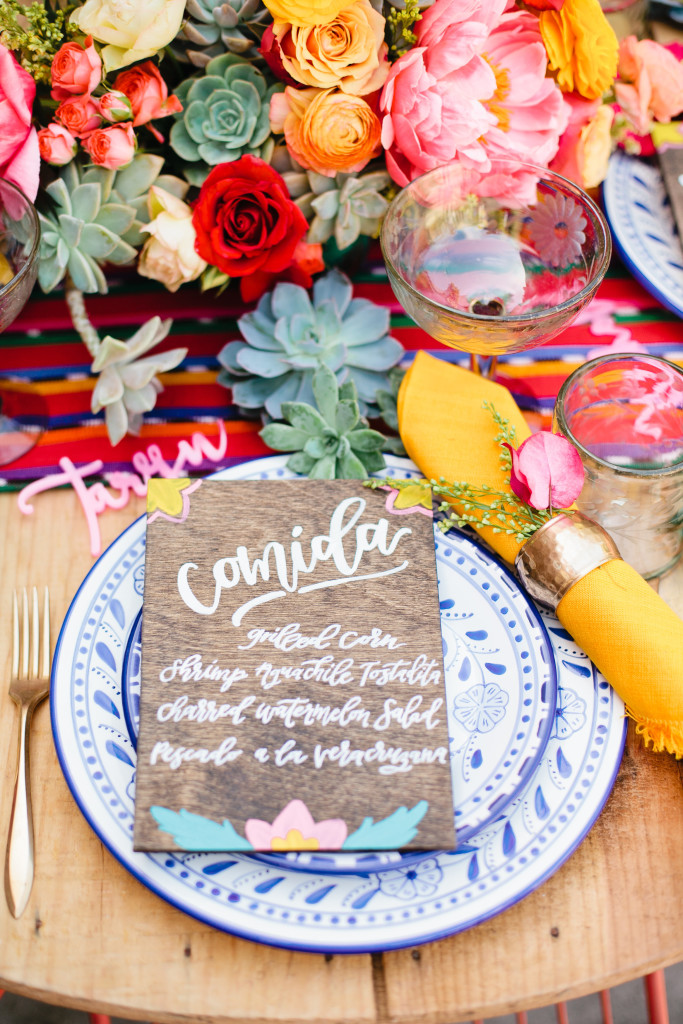 Are you in love with that table runner as much as we are!?  It may need to make an appearance in our own personal collection….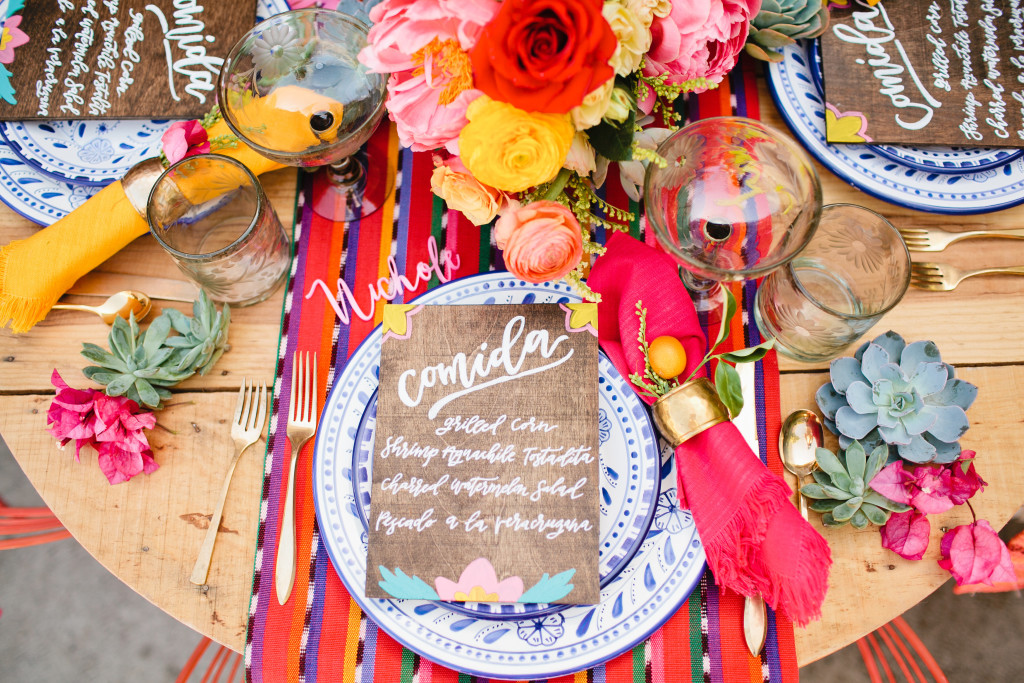 Now it wouldn't be Cinco De Mayo without the food, right!?  And why have pretty plates if you can't have pretty food!  We turned to A Miho Experience for the best Mexican cuisine and just as a warning, don't try to eat your computer screen, these photos are that good…  Oh, and did you notice the insanely gorgeous napkin rings form Hostess Haven?!  We're with our gal Farra…
Bring back the Ring!!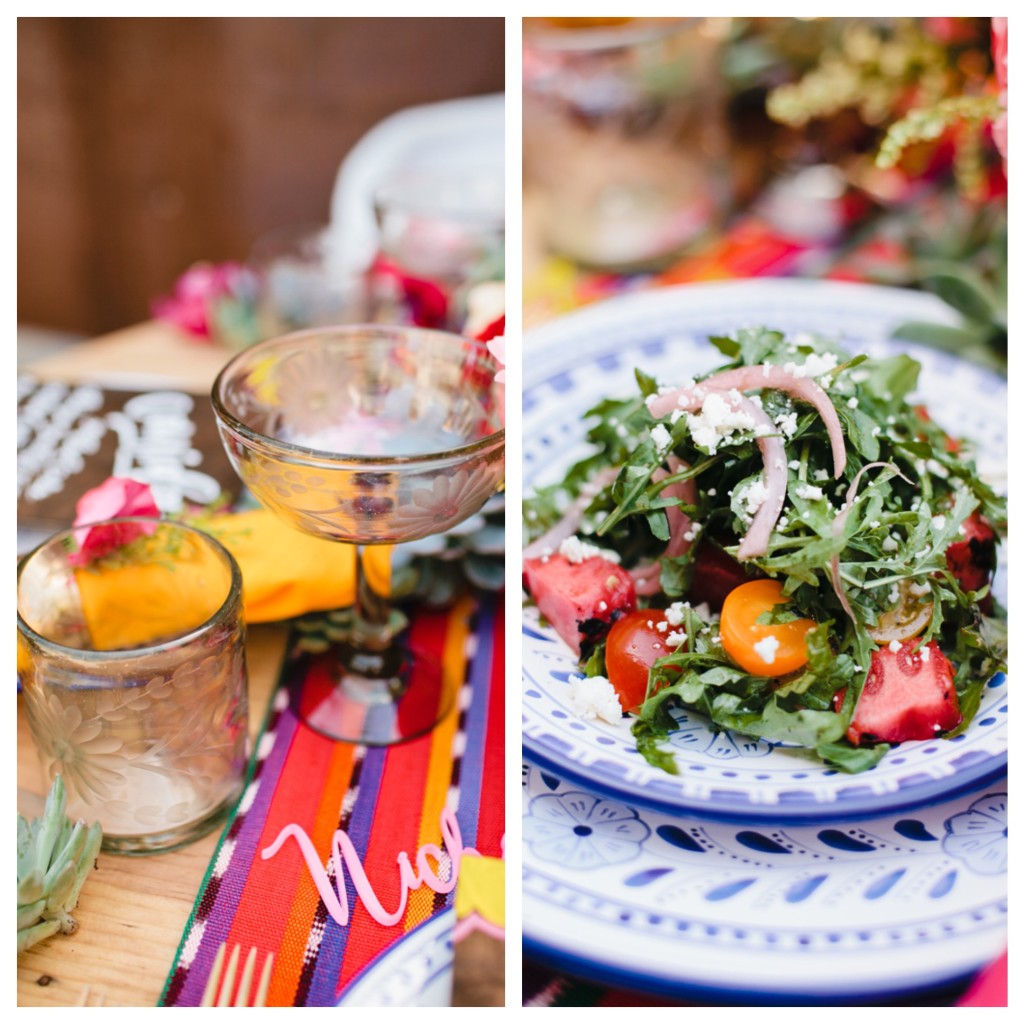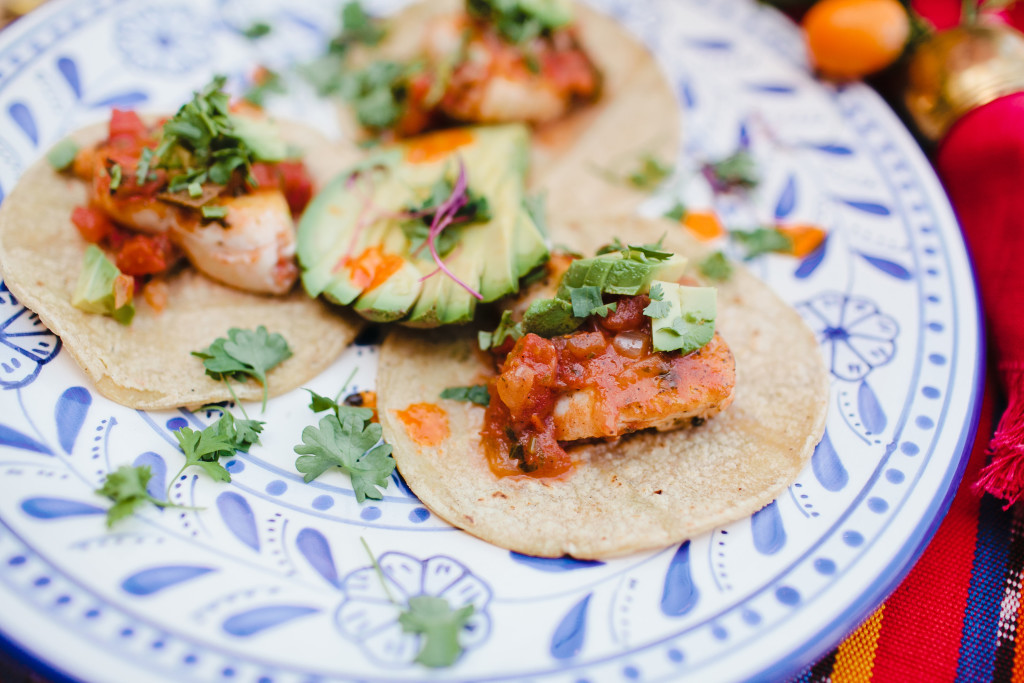 Remind us to only do photo shoots that have this amazing grilled corn going forward, ok!?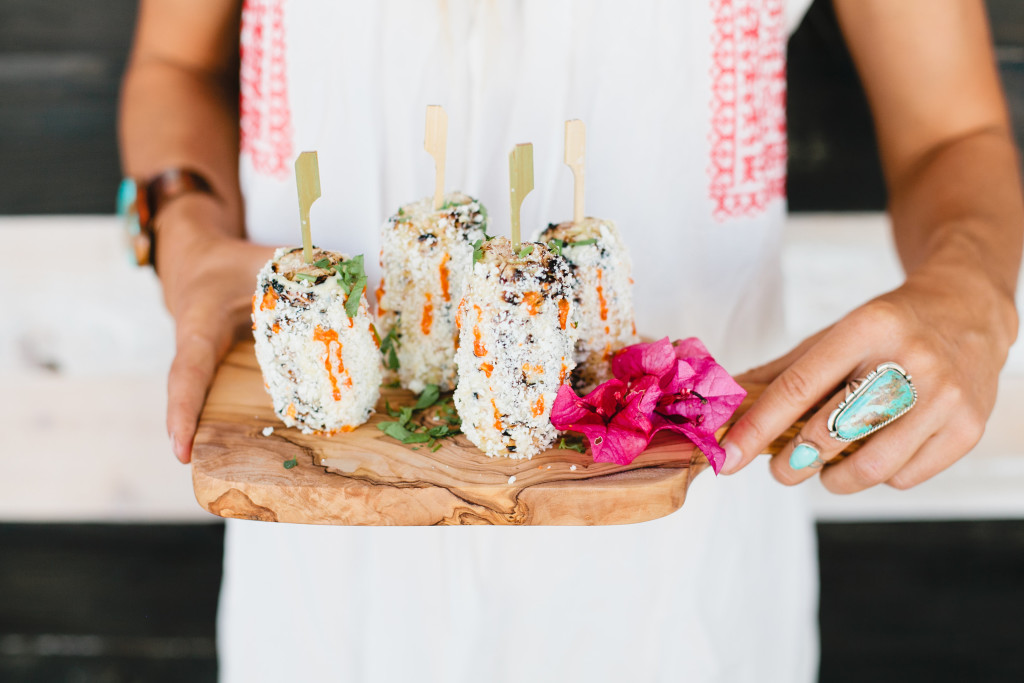 And the paper goods… Our girls Taryn and Nichole stunned us yet again with their creative collaboration!  They are the lovely ladies behind Twinkle & Toast and Nic Roc Designs and they always make magic together!!  This time Nichole took care of the invite and all the amazing acrylics, while Taryn did the calligraphy and signage…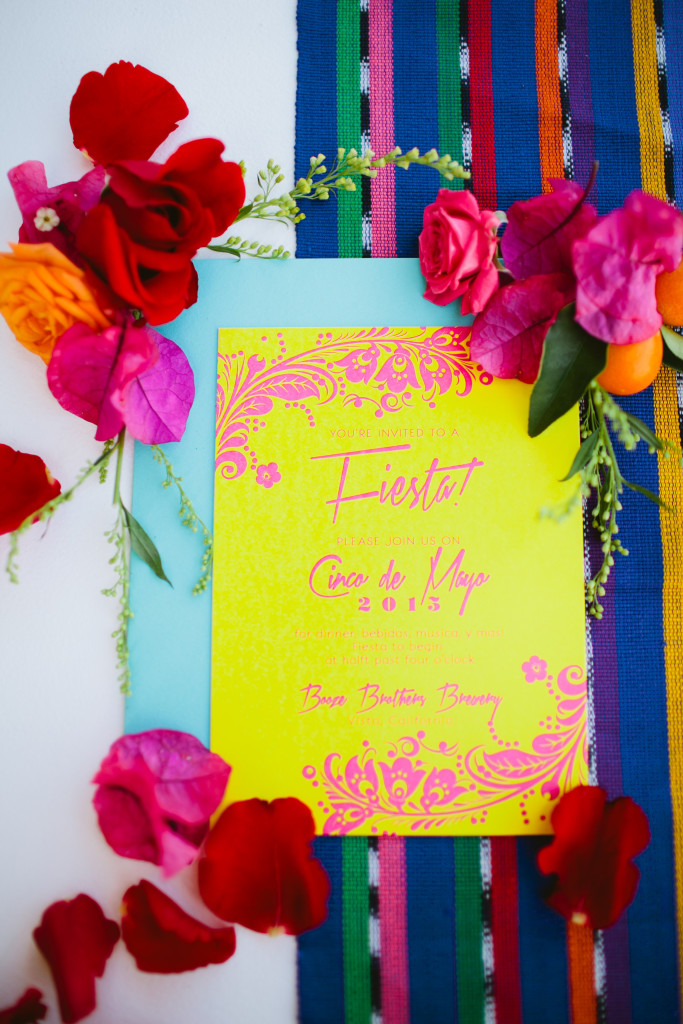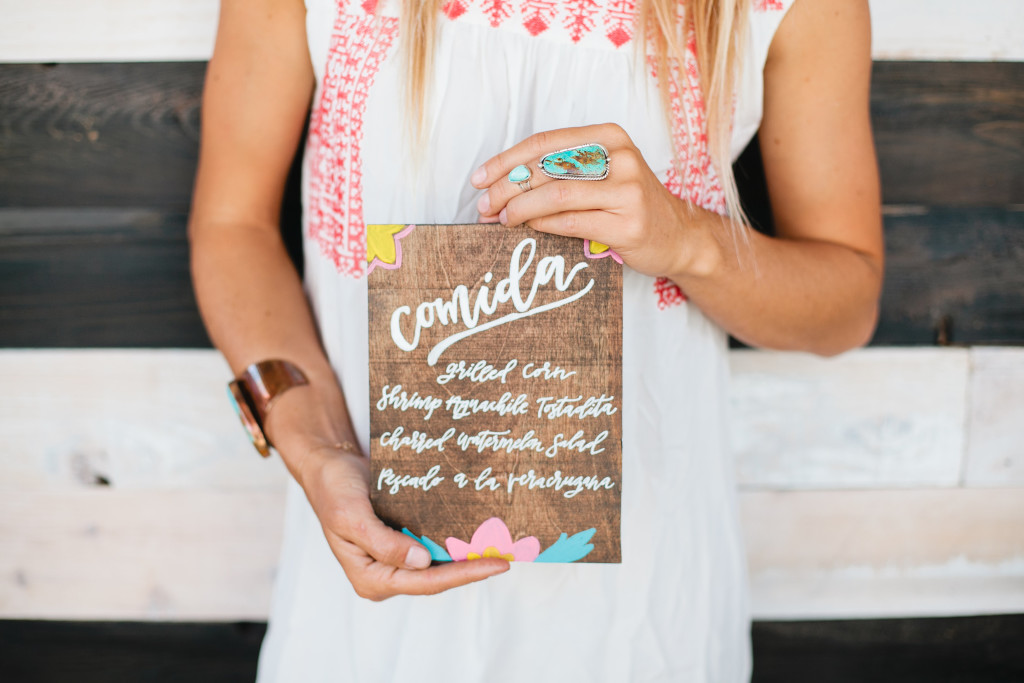 Hey, who's that pretty lady!?  Why it's Emily from Bloom Babes modeling the most amazing turquoise jewelry from Gunn & Swain… Oh ya, they aren't just amazing blankets, they've got one of the best jewelry collections around as well!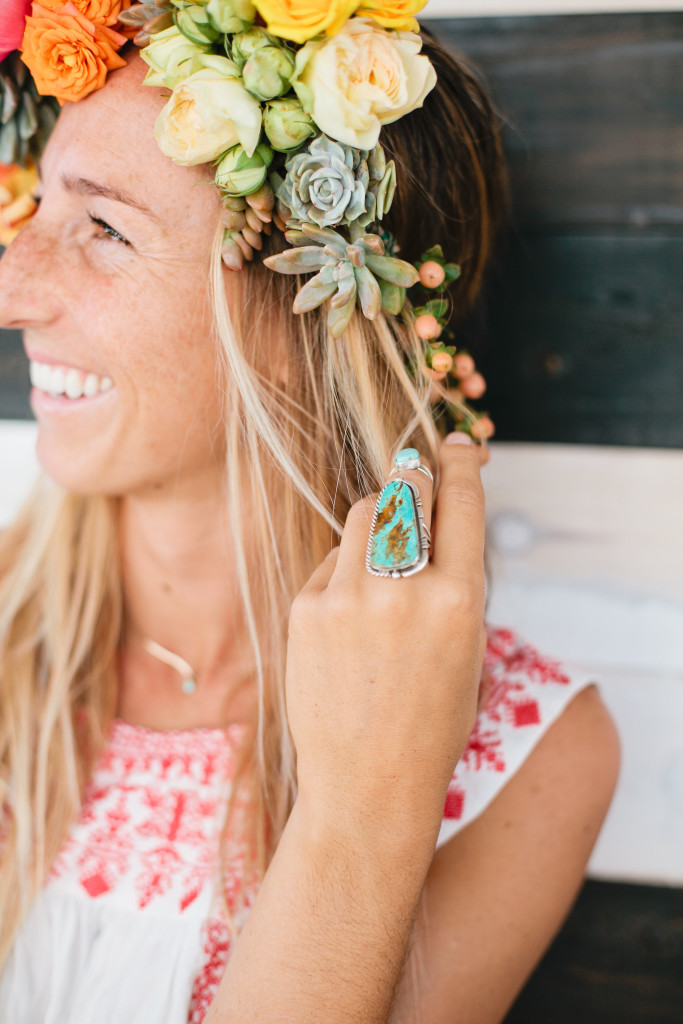 She wears a flower crown well, doesn't she??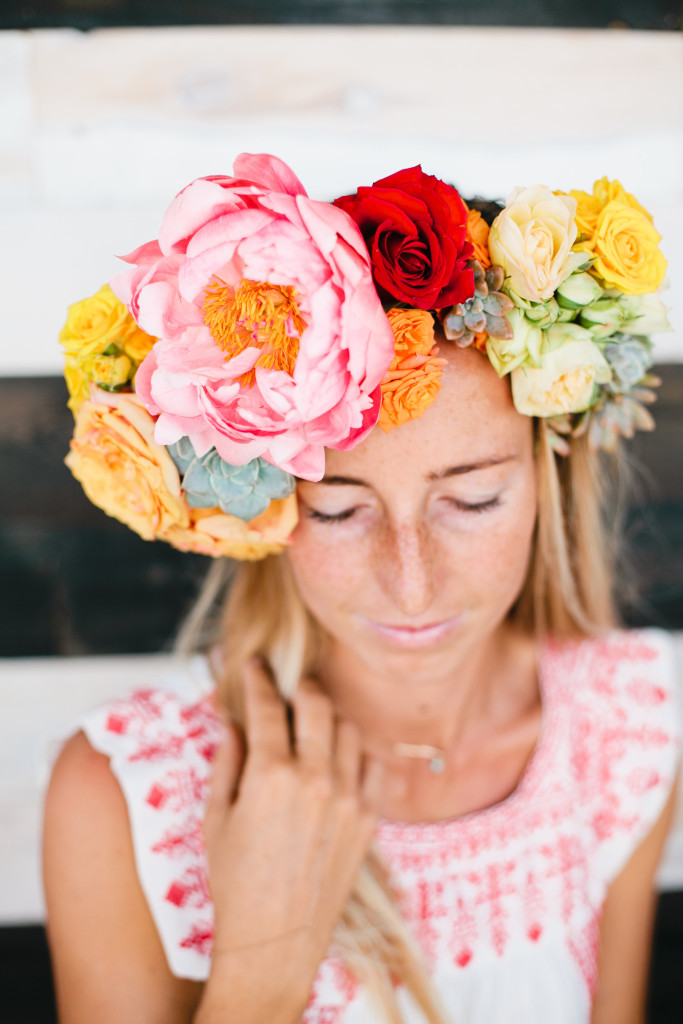 You guys… It was just all so yummy… The food, the colors… We wish we could live in this shoot forever!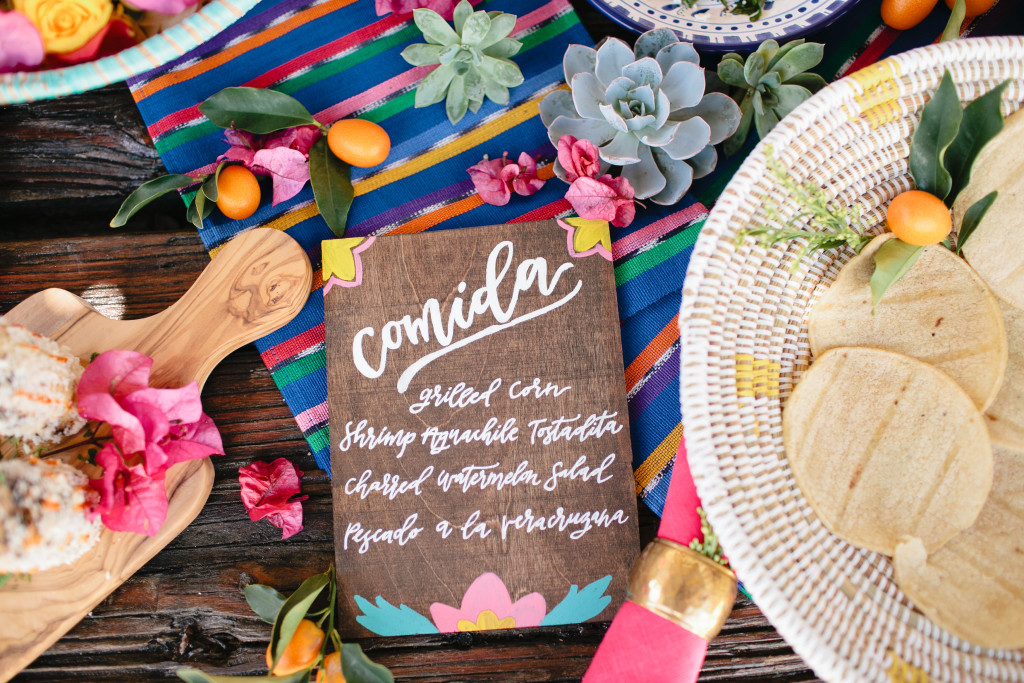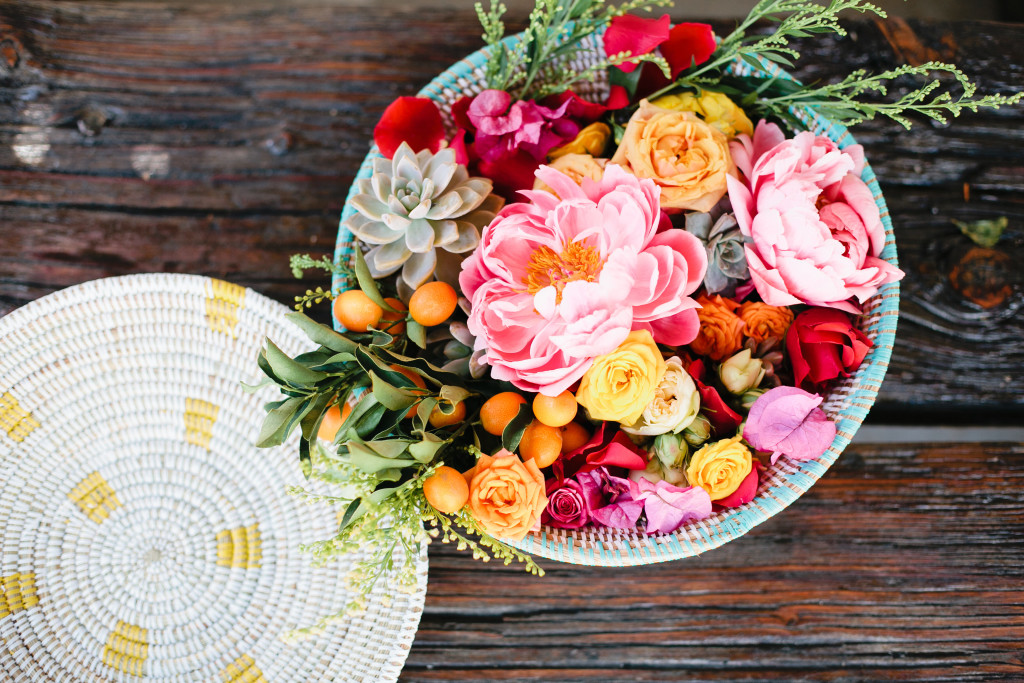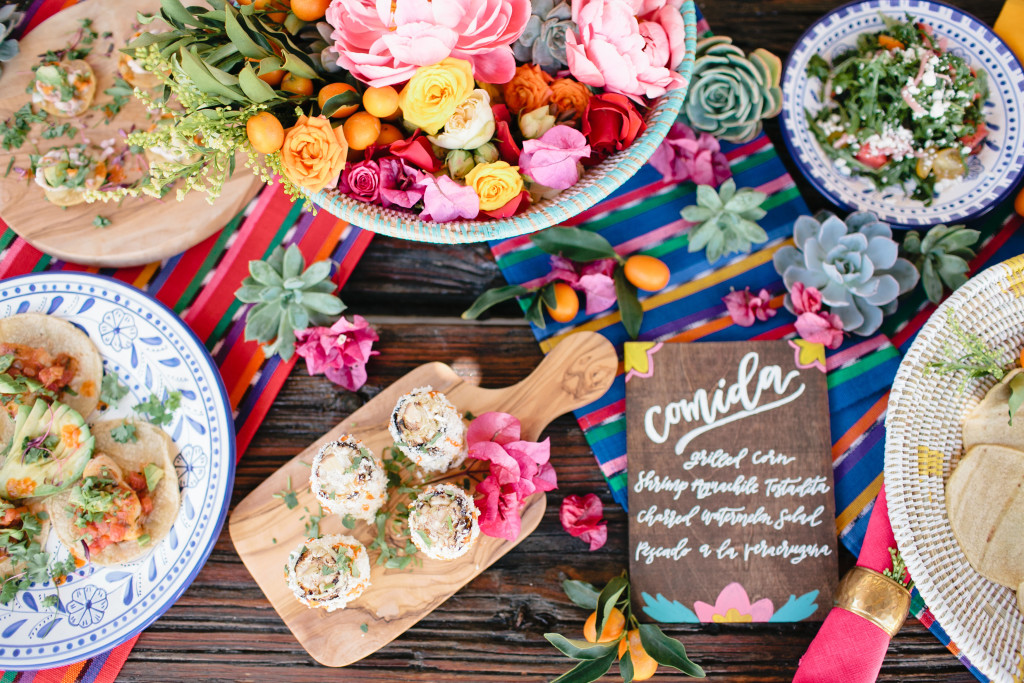 Not sure if you saw this amazing Hola sign we commissioned our pals at The Duo Studio to create… It's now hanging in our own Leah Carriger's home…
Lucky Lady!!!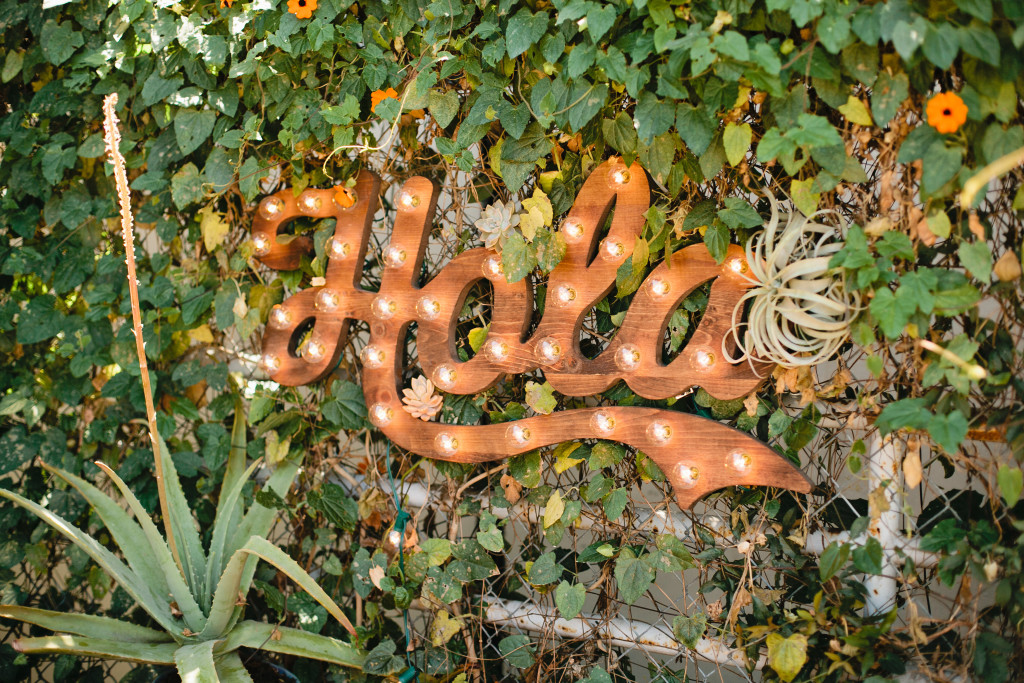 And no Cinco De Mayo is complete with out Margaritas y Cervezas!!
Didn't think we'd forget about the bar did you!?  Us?? Never….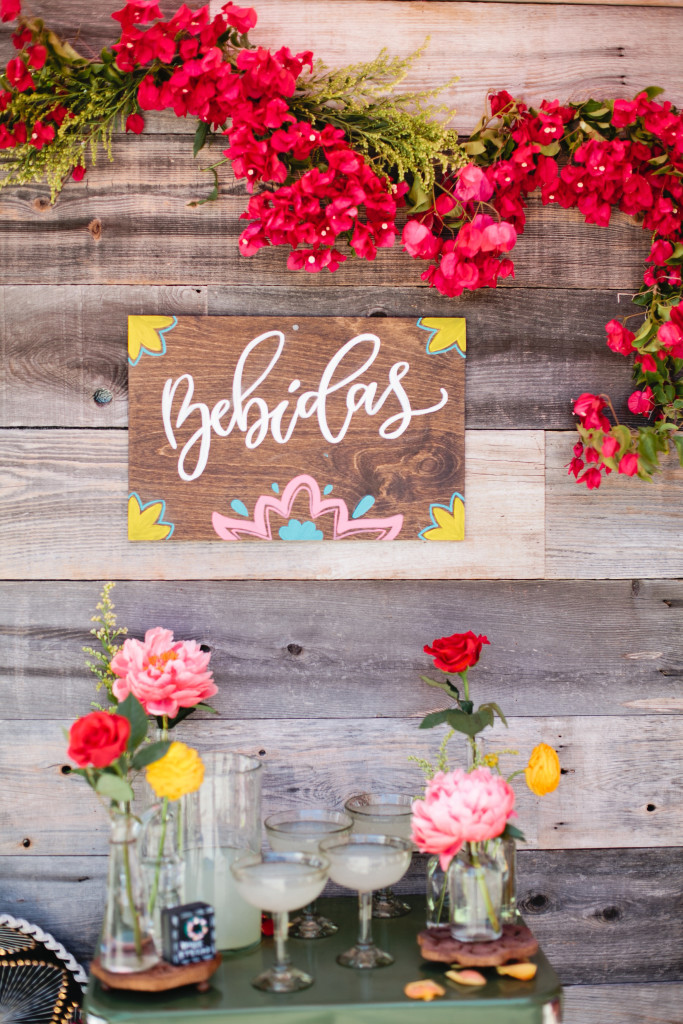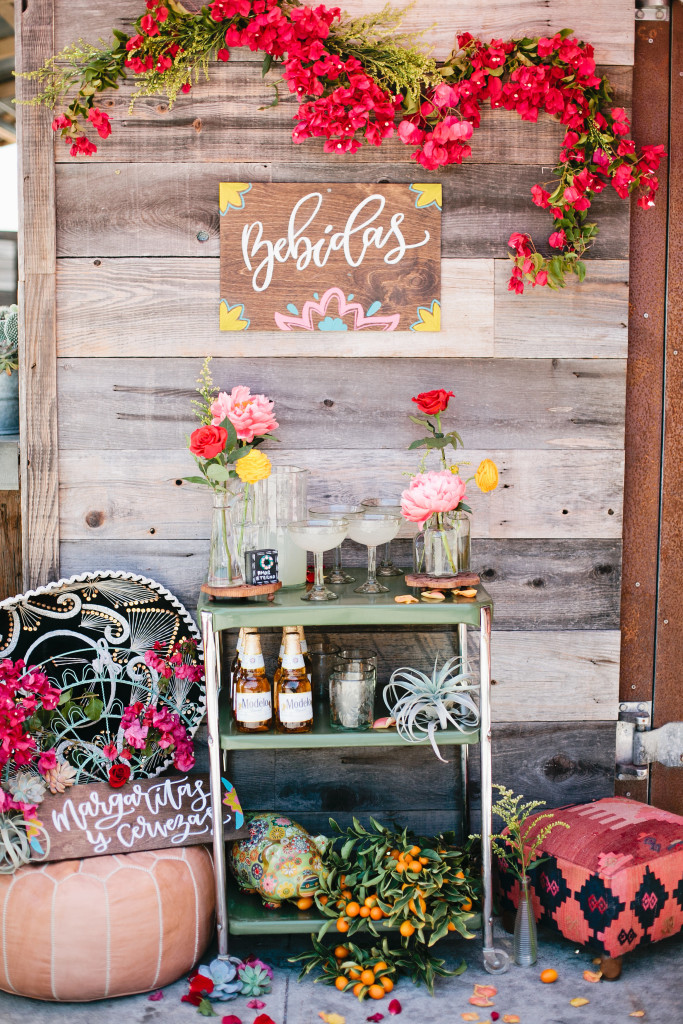 There's that gorgeous glassware we are so obsessed with!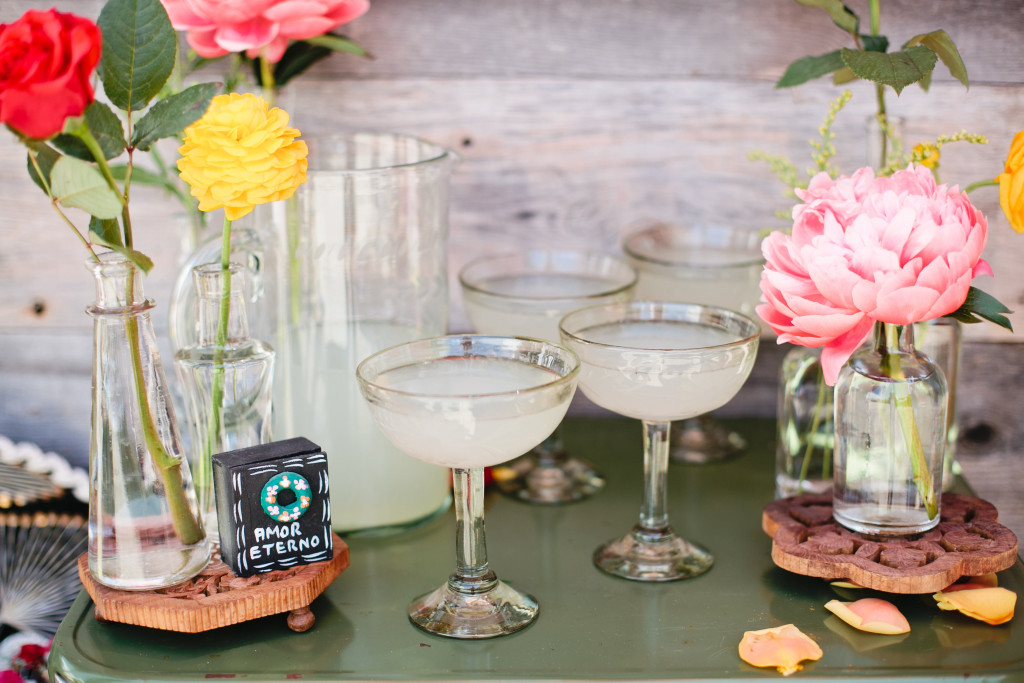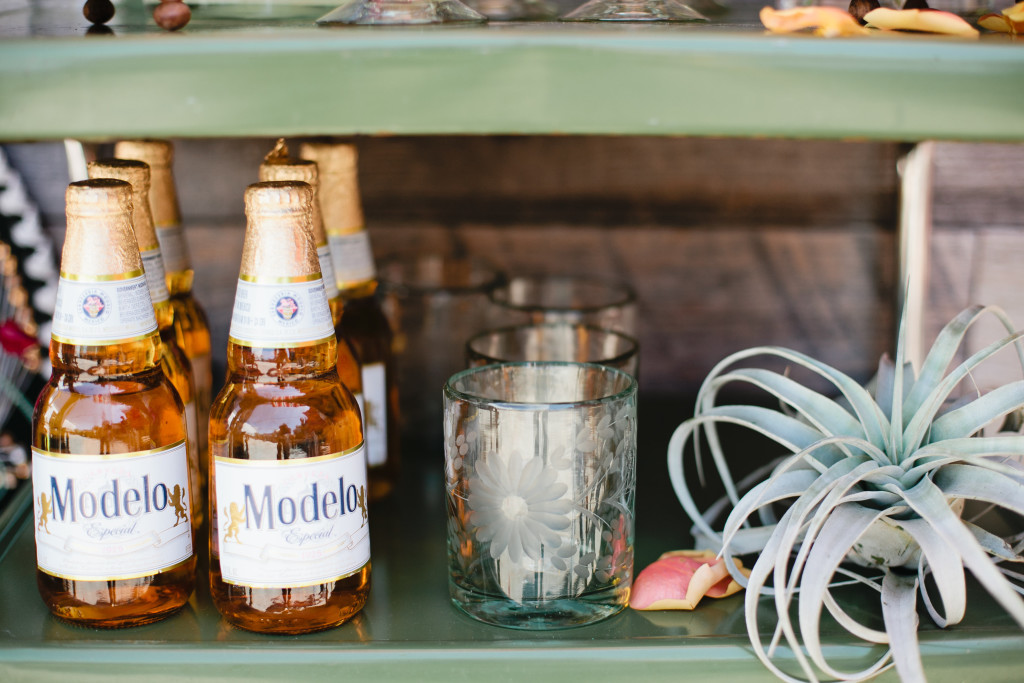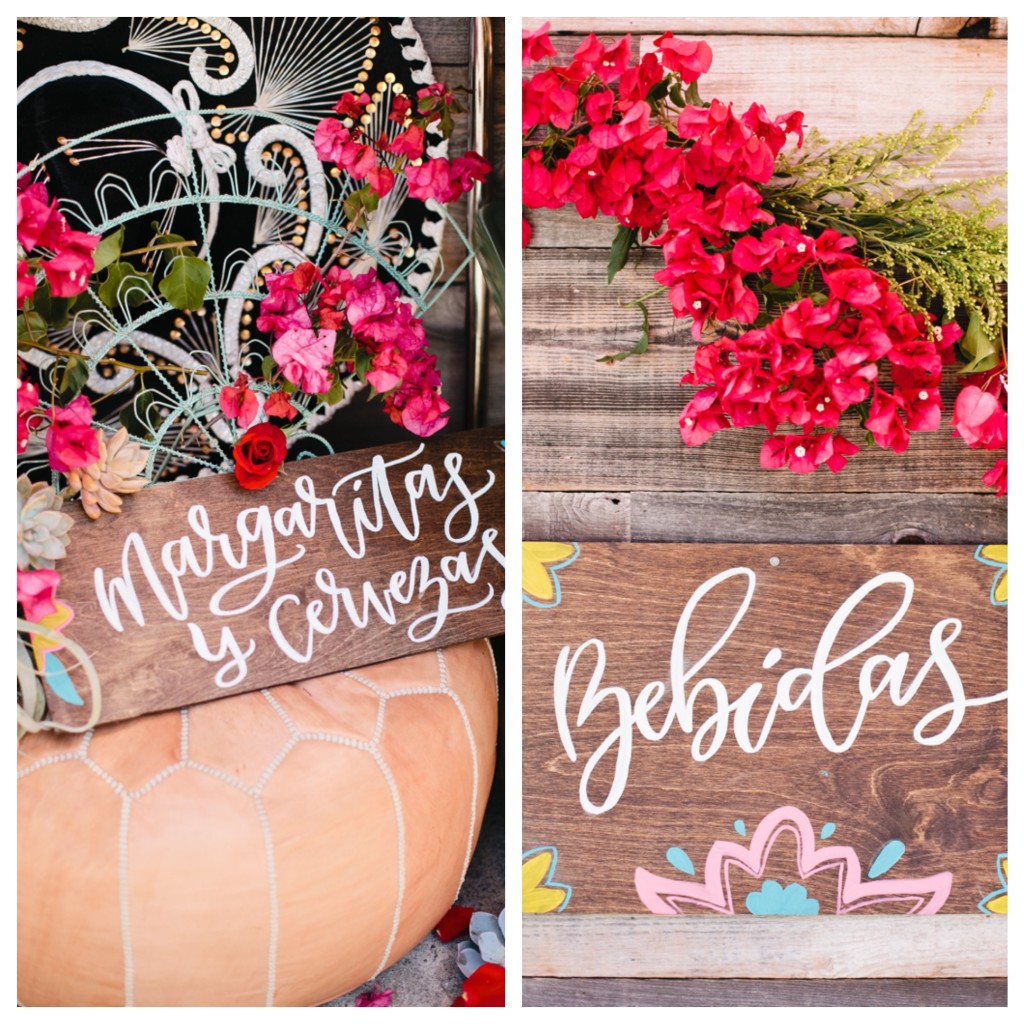 Thank you to Booze Brothers for letting us use your insane space to shoot this fiesta!!!
Hope you loved this as much as we did!!  And hope you have a fun & safe Cinco De Mayo!!!
XO!