Looking to darken and create a moody flower arrangement for Halloween and not having to spend a ton of money on having a florist create one? Guess what?!? You can totally do this yourself! Yes, you! And the best part about this, is I was able to use some greenery from my backyard too. One of the best parts about Halloween, is that you can use dried and "dead" florals and greenery, which is cool cause it will last longer. See how I took white tulips from the grocery store and dyed them to create a moody natural color. All you need is some florals and greenery, a spooky vase, and some food coloring.

Photos by Dayna Studios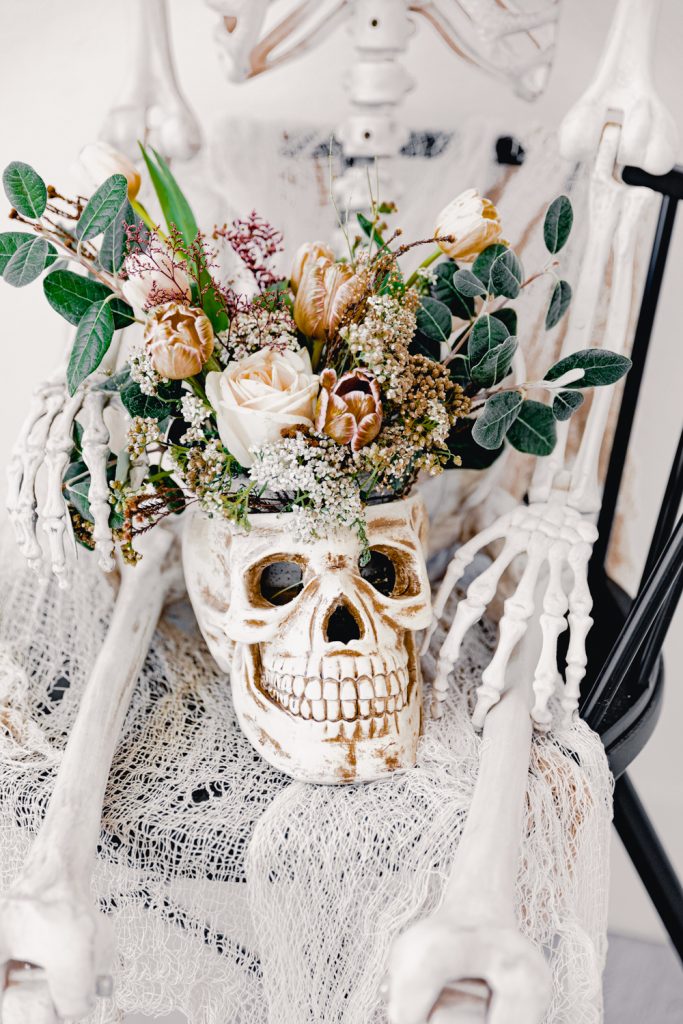 BLACK MAGIC FLOWERS DIY

S U P P L I E S

Florals + Greenery
(I used white tulips, white roses, dried florals, and some greenery)
Vase
Food Coloring ( I used a mix of buckeye brown + flesh tone)
Floral chicken wire

---
I N S T R U C T I O N S

I like to use floral chicken wire; I'm not a professional here, so it helps keep the stems where I want them to be. So 1st, let's start with dying the flowers. I used white tulips; I feel like they are the fastest in changing color. So I initially wanted to make the tulips black, but they dyed them blue when I used the black food coloring. So that is why I ended up using brown tones, which I'm super happy with how it turned out. So fill a plastic cup with water and about a tablespoon of food coloring. Place the tulips in the water. Then, watch the magic happen. It happens in about 20 minutes or so. I did some overnight, and then I did a couple of different soaking times to achieve different hues of color. Once you have the colors you want, please take out the tulips and put them in clean freshwater. Putting the flowers in fresh water will keep them from getting darker and keep them fresh until you make your arrangement.
I start with the greenery 1st and create an asymmetrical shape. To make the arrangement, I like to use a low shallow bowl filled with some chicken wire. Then, fill in with dried florals and tulips. I used the dried florals to fill in any gaps. There you have it! This floral arrangement is also is a fun DIY to do with the kids; they will have fun seeing the flowers turn color.
Shop the dried florals I used below, along with some skeleton vases you can use!
---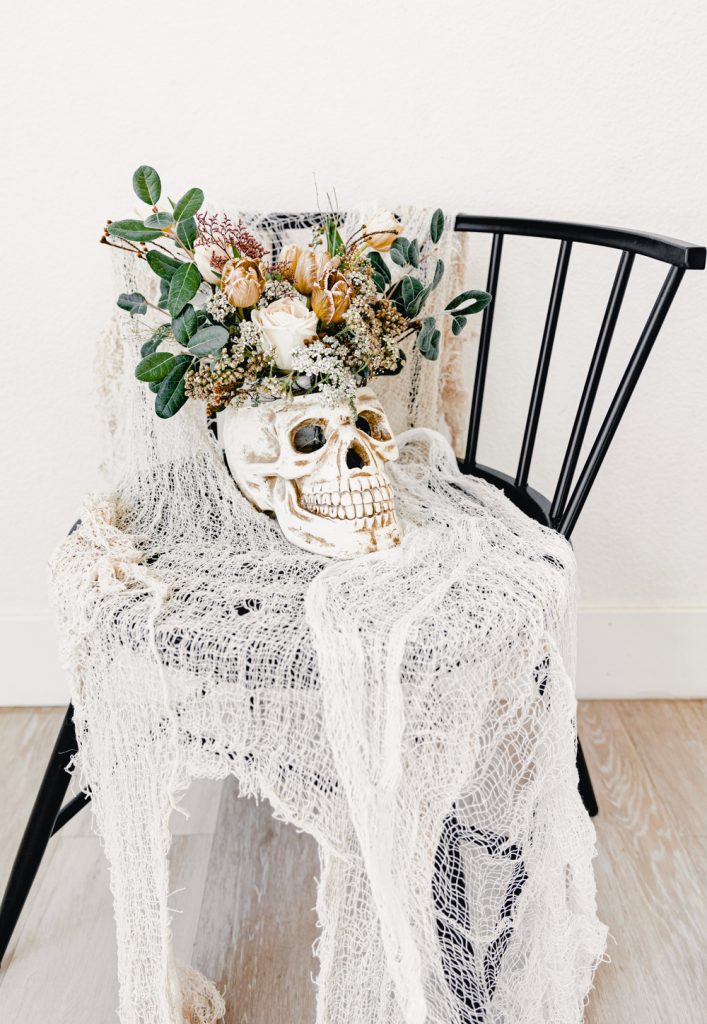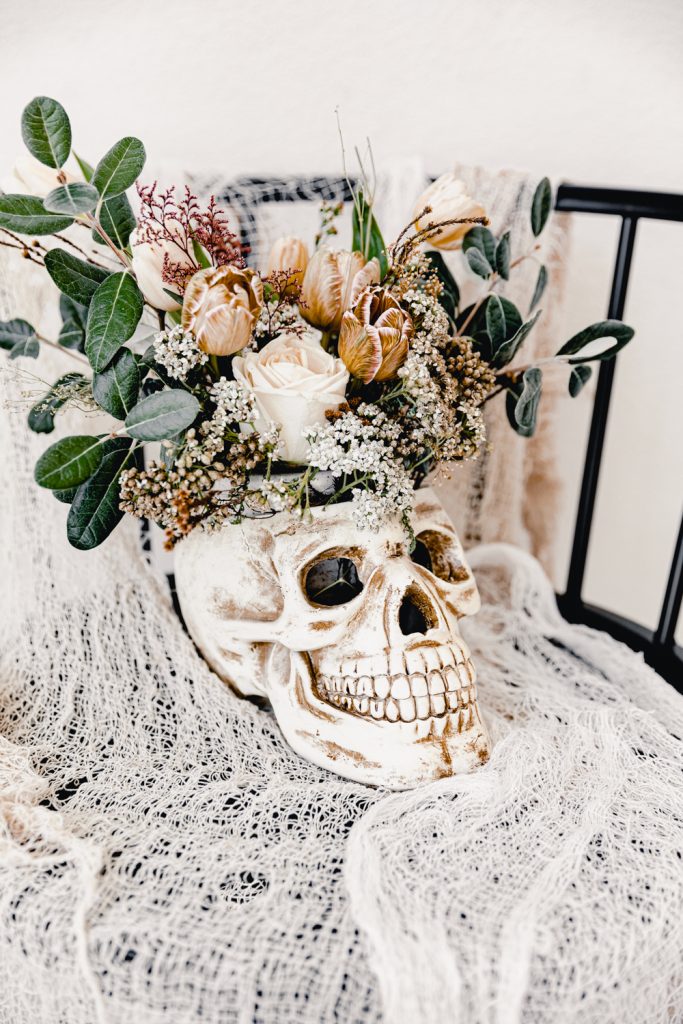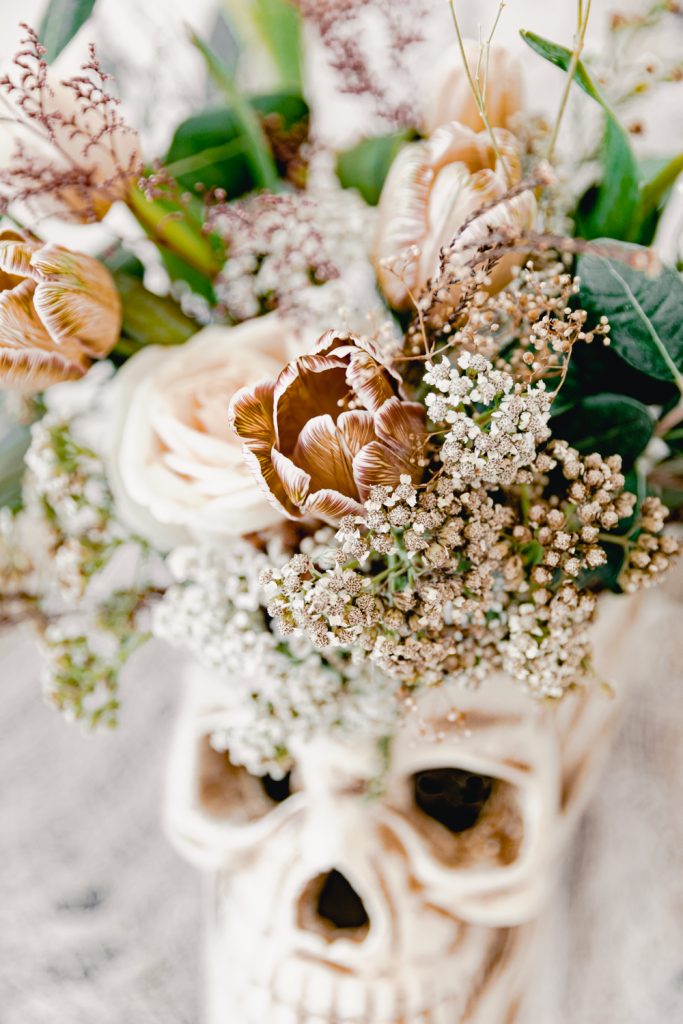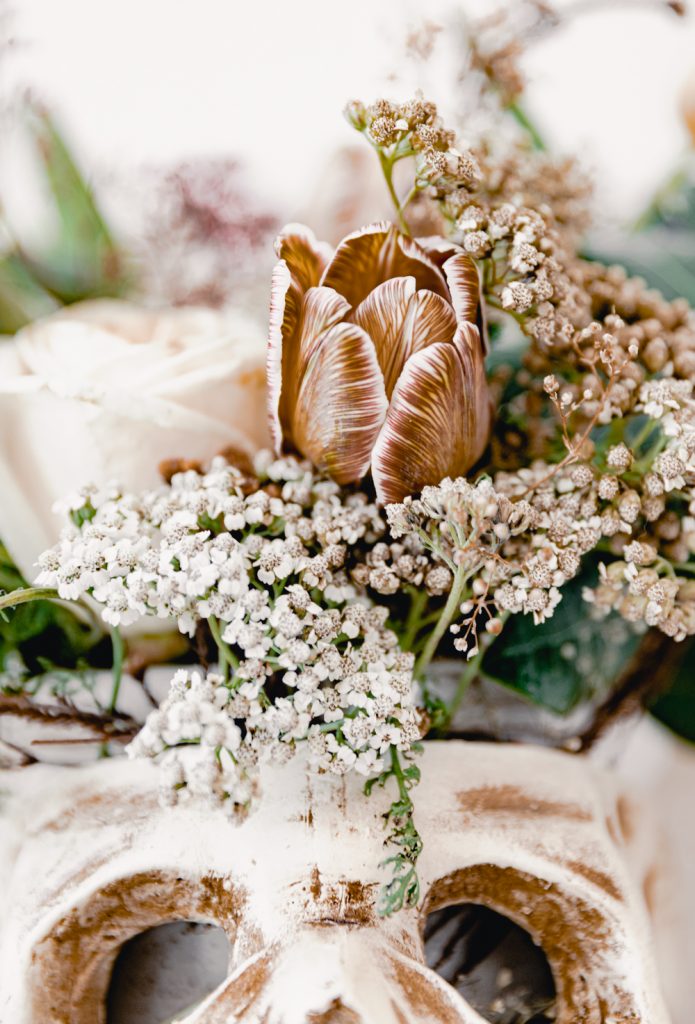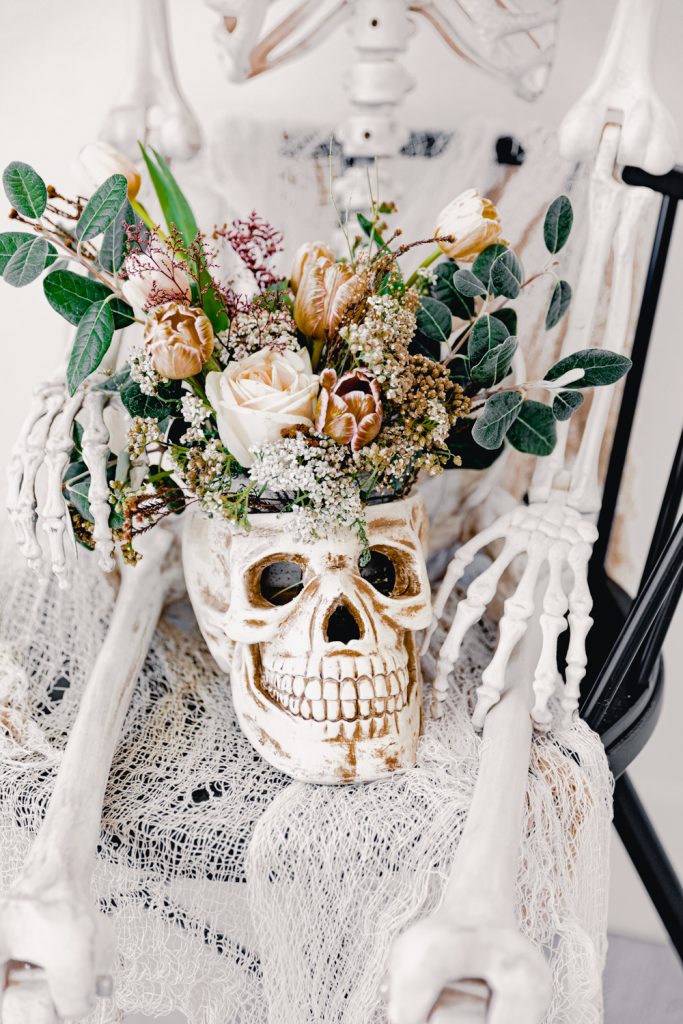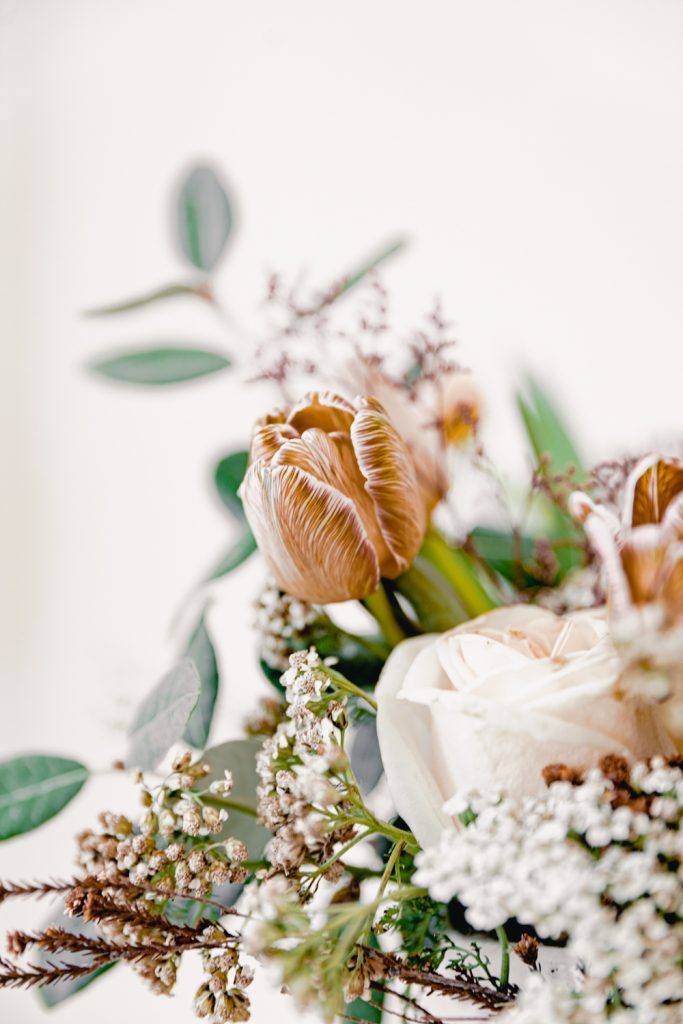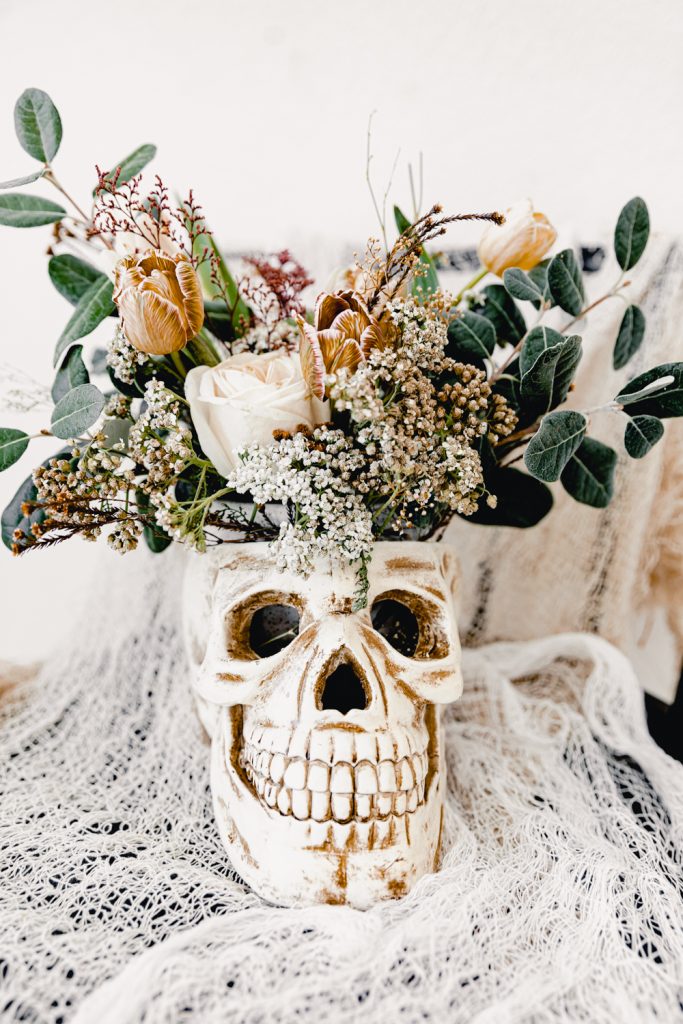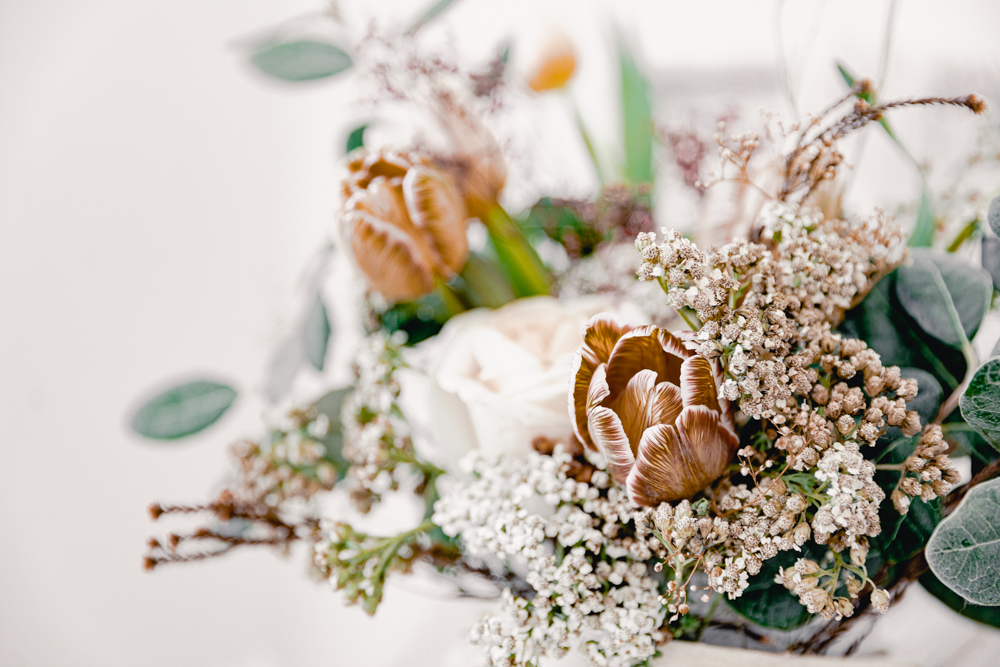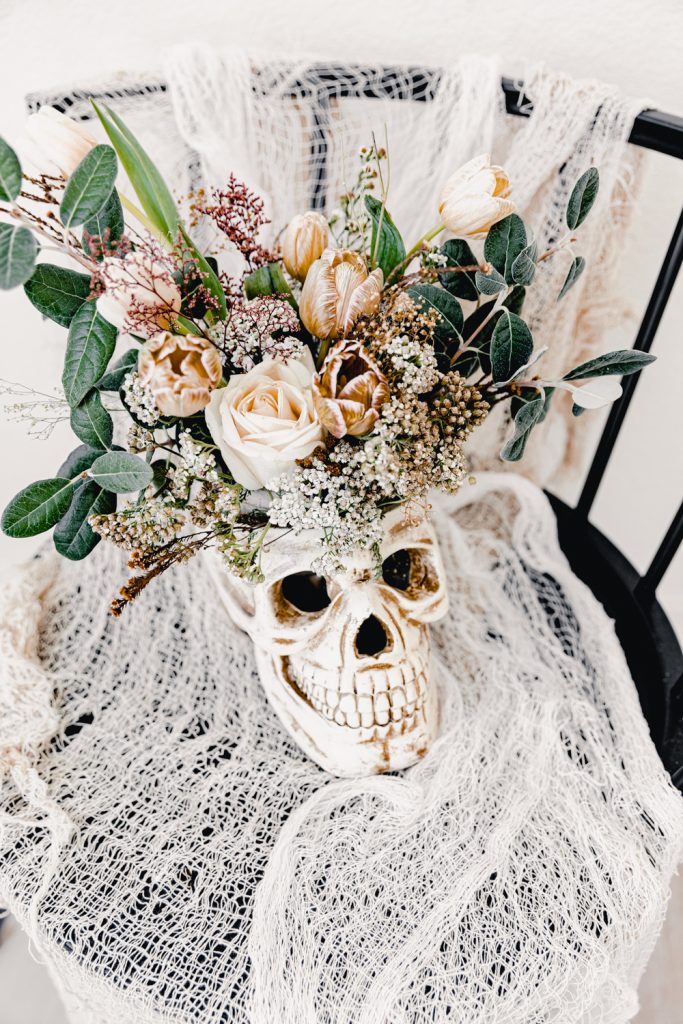 B E I J O S C R A F T C L O S E T
DRIED FLORALS

SHOP SKULL VASES AND MORE!

xx
Abby